Drug and Alcohol Rehab in Chesterfield
Between 2014 and 2016, Chesterfield recorded a rate of 4.5 deaths (per 100,000) due to drug use. This is considerably higher than the England average (1.9) for the same period. [1]
The latest research suggests that a total of 8,687 adults in Derbyshire might be dependent on alcohol (a rate of 1.35 per 100 people). [2]
To discuss your options for drug and alcohol rehab in Chesterfield, please contact our dedicated team today on 0800 088 66 86.
What Addiction Treatments are Provided during Drug & Alcohol Rehab in Chesterfield?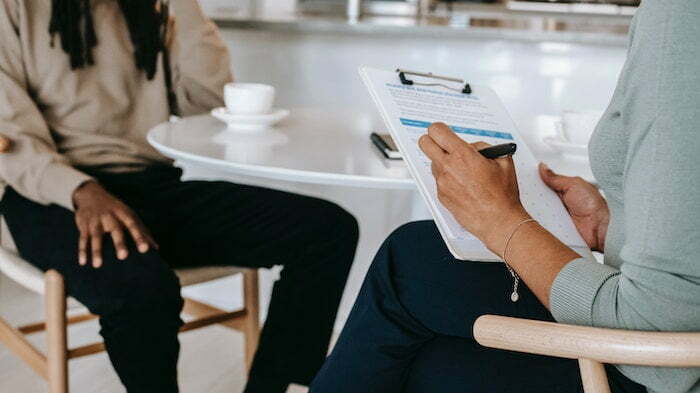 When it comes to what drug and alcohol rehab in Chesterfield consists of, many people can be left feeling uncertain as to what treatments are involved.
Rehab is actually a simple process, consisting of three stages that each address a unique aspect of addiction.
Stage 1: Drug Detox & Alcohol Detox
The initial priority of drug and alcohol rehab in Chesterfield is to treat the body's dependency on the substance in question. The body's physical demand for substance abuse often acts as the initial obstacle to getting sober, so it must be tackled first.
In order to do this, rehab employs detox; a process which sees individuals gradually weaning themselves from their substance use. It works by allowing the body to get used to sobriety over a course of days, rather than in a sudden, debilitating shock.
Detox is conducted under the watchful supervision of medical experts, and this works to benefit individuals in two ways. Primarily, it ensures that detox progresses at a rate that is both safe and effective, but it also allows withdrawal to be treated with medications.
Stage 2: Drug & Alcohol Addiction Therapy
Once an individual is relieved of the physical need to use a substance, it comes time to shift attention to the mind and emotions. For an addiction to develop, they will have had the motivation to use a substance other than a physical craving, and this will remain after detox.
Often, these psychological motivations result from triggers which exist in an individual's life. Work stress, family tensions, financial hardship – they might begin abusing a substance for a number of reasons, but therapy must work to help them cope with them.
The treatment can go about this aim via a number of angles and structures. Therapy can adapt to an individual's needs and approach their situation in the most effective way possible.
For example, family therapy can specifically target tensions within a household or family unit which motivate substance use and work to diminish their negative impact on behaviour.
Stage 3: Addiction Relapse Prevention
With physical and psychological cravings for substance abuse addressed, what remains for rehab to achieve is to prepare individuals for life after treatment has concluded.
Specifically, relapse prevention aims to reduce the chances of an individual slipping back into substance abuse once they are once more subjected to the triggers of their everyday life.
A large part of this stage involves equipping individuals with techniques which help them recognise and limit the influence of triggers which push them towards drug or alcohol use.
To discuss your options for drug and alcohol rehab in Chesterfield, please contact our dedicated team today on 0800 088 66 86.
Does Drug & Alcohol Rehab in Chesterfield take a Long Time to Complete?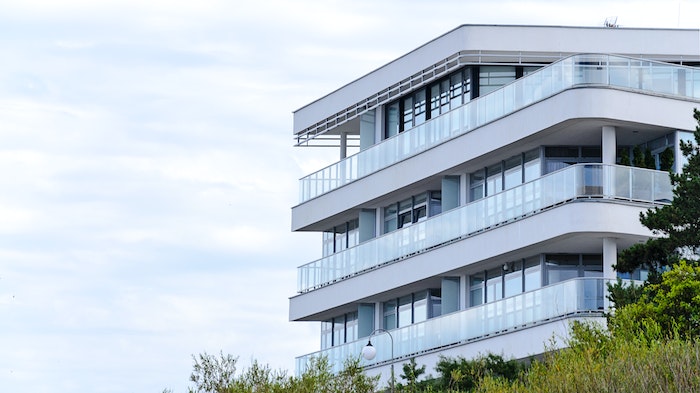 Completing drug and alcohol rehab in Chesterfield requires an individual to give up their time and temporarily suspend their other working and recreational activities. But how long can they be expected to spend in rehab?
On average, the duration of rehab is around 28 days. Detox tends to last around 7 days, and the completion of therapy and sufficient relapse prevention work combine for a further 3 weeks of treatment.
However, every individual must consider the factors which might result in their spending longer or shorter in treatment. For example, the presence of another mental health condition may mean the therapy process takes longer to provide sufficient support.
Is Drug & Alcohol Rehab in Chesterfield going to Cost a Fortune?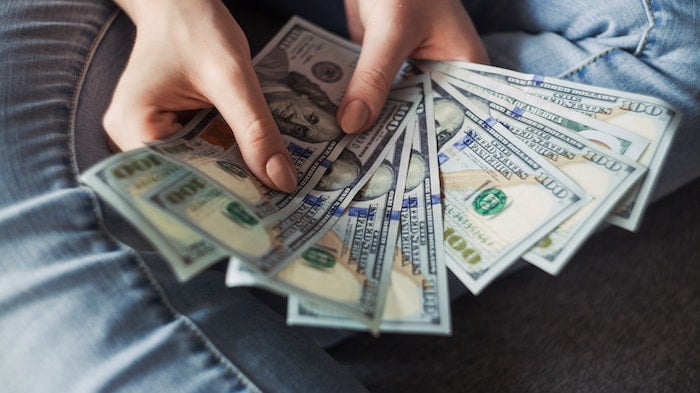 The cost of drug and alcohol rehab in Chesterfield is an important thing to consider, but the price an individual can expect to pay will entirely depend on the kind of treatment they opt for.
A month of rehab in the UK averages out to a price of around £14,000 (around £495 per day). Prices can vary, however, with a week ranging from £1,000 to £10,000. More luxurious programmes can really push this range up, reaching up to over £70,000.
To discuss your options for drug and alcohol rehab in Chesterfield, please contact our dedicated team today on 0800 088 66 86.
Selecting a Drug & Alcohol Rehab in Chesterfield – What to Bear in Mind
There are a number of factors that must be considered when selecting a rehab programme. While every form of treatment will have the same goal of providing an individual with relief from their addictive behaviours, each will have a different approach with varying suitability.
As a result, individuals going into drug and alcohol rehab in Chesterfield should consider the following factors to ensure they pick a programme which suits them and will provide them with the best treatment possible.
Budget
Knowing how much you can afford to spend on rehab is an obvious yet important factor to consider. It means you can only choose a programme that you can comfortably afford, but it also means that you can avoid financial concerns in the future.
Money problems are often triggers which contribute to substance use disorders. If an individual selects a rehab programme they cannot afford, debts can cause stress in the period of time when they need to be calm, increasing the risk of relapse.
Location and commute to the rehab
Rehab centres are located all over the UK. For this reason, it's important to strike a balance between choosing a programme that's suitable but is also close enough for you to attend.
Commuting to rehab is an option, but it's important to consider the toll that long journeys might take and how they might influence mental health.
Available addiction treatments
Depending on the substance they have become addicted to and the triggers that have led to their addiction, an individual will require a certain style of treatment.
There are therapies and detoxes tailored for certain substances and triggers, so checking what treatments each facility offers can help reduce your options to include only those which offer the right kind of support.
Additional facilities at the rehab clinic
Comfort can play an important role in rehab. As well as offering addiction detox and therapy, programmes can facilitate recovery by offering individuals alternative ways to relax and have fun, promoting lifestyles which do not depend on substance use.
Things such as private accommodation and personal catering can also function to make the process of recovery easier on the mind and body.
As a result, individuals might want to consider what else they may require from a rehab facility and reduce their search to include only those which offer additional activities and facilities.
Getting Help Quickly for Addiction – Why is it Necessary?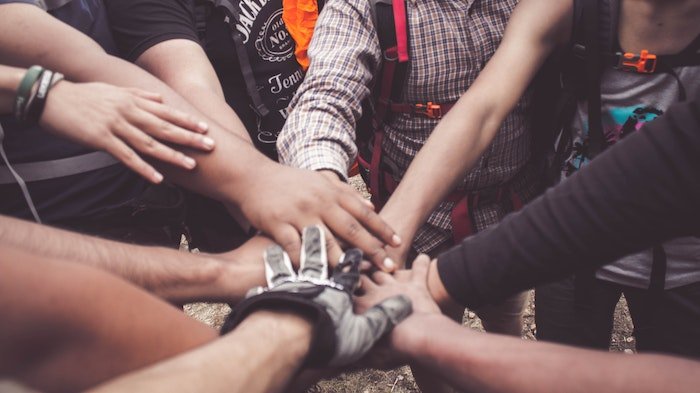 Upon identifying the existence of a substance use disorder, individuals can feel hesitant when it comes to getting treatment. Denial is incredibly common with addicted individuals [3], so those who require help may not be quick to start looking for it.
It is essential, however, that those who struggle with addiction seek drug and alcohol rehab in Chesterfield as soon as possible. This is to ensure that their addiction, and the corresponding health problems that ensue, do not become worse.
Addiction locks individuals into a pattern of destructive behaviour. They take too much of a substance, putting themselves at risk of physical and mental harm.
Their tolerance to the drug, however, will increase, gradually resulting in larger and larger doses being taken.
With substance use increasing in both dosage and frequency, individuals put themselves at greater risk of the dangers associated with addiction. Seeking treatment immediately, however, means that this tolerance is not able to build, and minimises the risk.
What are the Benefits of Residential Drug & Alcohol Rehab in Chesterfield?
Drug and alcohol rehab in Chesterfield can vary in terms of its format and structure. Individuals can, for example, opt for residential rehab in which they take up accommodation within a treatment facility or outpatient rehab where they remain living at home.
Residential rehab has a number of benefits which often make it the preferable option over outpatient.
Care and supervision
Remaining within a facility throughout treatment ensures individuals are always under the care of medical experts. This means they are protected from the risks associated with detox, and also have consistent access to support and advice throughout treatment.
Focus and separation
Returning home between detox and therapy sessions leaves individuals at risk of distraction and temptation. By staying within a facility, these problems are avoided, and individuals are able to dedicate themselves to recovery without other responsibilities getting in the way.
Learning from others in rehab
A number of individuals will likely be recovering at the same time. All of these people living within a facility means that conversations can be had, within which experiences and advice can be shared.
To discuss your options for drug and alcohol rehab in Chesterfield, please contact our dedicated team today on 0800 088 66 86.
What do I Gain from Choosing Private Drug & Alcohol Rehab?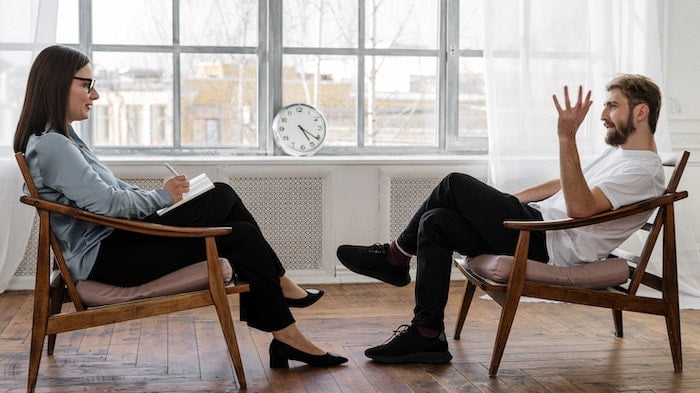 Public support services often come in the form of drop-in sessions and outpatient treatment programmes. Private, however, consists primarily of residential, high-quality programmes.
With a higher price tag, these latter programmes offer a number of benefits, including:
Personal accommodation, with a private bedroom and bathroom
Personal catering, considering an individual's dietary requirements
A variety of treatment programmes
Additional complimentary treatments, including spa sessions and exercise classes
24/7 access to medical experts and therapists
Picturesque and isolated locations
Post-rehab Support: What's Available – Addiction Aftercare
Once drug and alcohol rehab in Chesterfield has come to an end, individuals can continue their recovery journey by participating in aftercare services. These are treatment sessions which are available in the wider community and look to build upon the progress of rehab.
Aftercare can come in so many shapes and sizes, but popular examples include:
Alcoholics Anonymous (AA) or Narcotics Anonymous (NA) – Sessions where recovering individuals meet with others to share experiences and learn from one another.
SMART Recovery – Meetings which help individuals continue their positive progress by focusing on the core principles of motivation, trigger management, thought and feeling recognition, and healthy living.
Doctor check-ups – Designed to help individuals keep on top of their physical sobriety and gain advice as to how to preserve their health and well-being.
To discuss your options for drug and alcohol rehab in Chesterfield, please contact our dedicated team today on 0800 088 66 86.
I struggle with a Mental Health Problem i.e. Dual Diagnosis: Can I still attend Drug & Alcohol Rehab?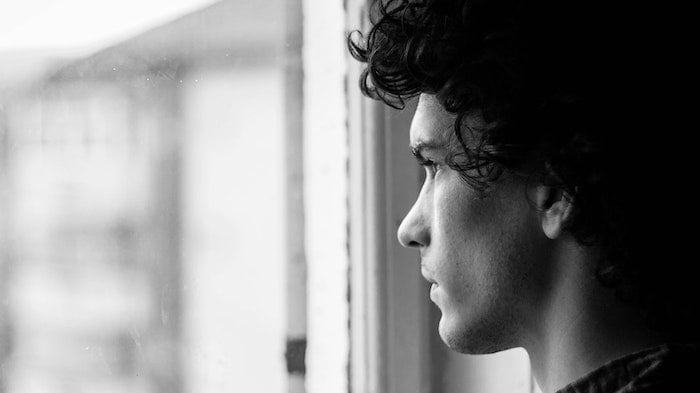 Mental health and addiction have a unique connection. Many people who develop substance use disorders find in therapy that their urge to use that substance is motivated by a psychological or emotional problem that they live with, especially anxiety and depression.
In treatment, the coexistence of these issues is known as dual diagnosis. Therapy takes this very seriously as, once identified, a mental health condition will become the focus of untangling an individual's motivations for substance abuse.
Those with mental health complications are encouraged to seek out help if they become addicted to a substance. Detoxing alone will not be enough to tackle their underlying motivation for drug or alcohol use, so attending rehab is a necessity!
I think I have an Alcohol or Drug Addiction – What Should I Do?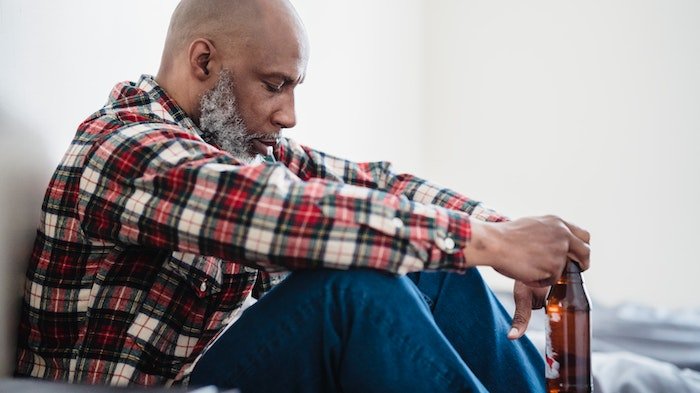 If you suspect that you or someone you know is struggling with a substance abuse problem, it is important that you seek help immediately. This can take the form of contacting your GP to get advice, or you can give an addiction support charity a call.
Get the information and advice you need, then look into what sort of facility might be able to help you. Considering the variety of options for addiction support can be daunting, but it is important to remember that you can always seek support and guidance.
To discuss your options for drug and alcohol rehab in Chesterfield, please contact our dedicated team today on 0800 088 66 86.
Rehab Recovery: How we can Help for Drug & Alcohol Addiction
If you need advice, guidance, or information, one option at your disposal is getting in touch with Rehab Recovery. Our informed and dedicated team are always on hand to be of service, and we can help you understand your situation and take the right action.
By giving us a call on 0800 088 66 86, you can get in touch with our team and explain your situation to us. We can then help point you in the right direction towards a safe and effective recovery.
Don't hesitate, and get in touch so that we can help you kickstart your road to recovery!
References
[1] https://www.ons.gov.uk/peoplepopulationandcommunity/birthsdeathsandmarriages/deaths/halfofheroinmorphinemisusedeathhotspotsinenglandandwalesareseasidelocations/2018-04-04
[2] https://www.gov.uk/government/publications/alcohol-dependence-prevalence-in-england
[3] http://pure-oai.bham.ac.uk/ws/files/25519189/DENIAL_PICKARD_M_L_FINAL_PRE_PROOF.pdf