Drug and Alcohol Rehab Norfolk
The line that separates social drinking from alcohol abuse can be vague, and this is why it is so easy for people to cross the line into addiction without even realising it.
This type of problem is insidious, and this is why it is so easy for the individual to end up dealing with denial. In the beginning, the person may have found that alcohol or drugs seemed to be making their life better.
It may have helped them deal with shyness or it may have even helped alleviate some mental health symptoms such as depression. Over time though, these substances start to bring more disadvantages than advantages, but the individual may fail to recognise this.
Anyone living in Norfolk who even slightly suspects that they might have a drug or alcohol problem should not ignore this suspicion.
60 people were admitted to the hospital every day in Norfolk due to alcohol in 2019.(1) It's also been reported that drug-related deaths are higher than ever before.(2)
The most effective way to treat addiction is through entering a drug and alcohol rehab Norfolk.
Specialised treatments that target every aspect of the disease means that people have the best chances of recovering. Substance use restructures the brain and how it functions. It's only through intense psychotherapies that this can be healed.
The physical and social aspects of the disease are also treated at rehab.
Start your recovery journey today by calling our expert team on 0800 088 66 86
What it means when you get a dual diagnosis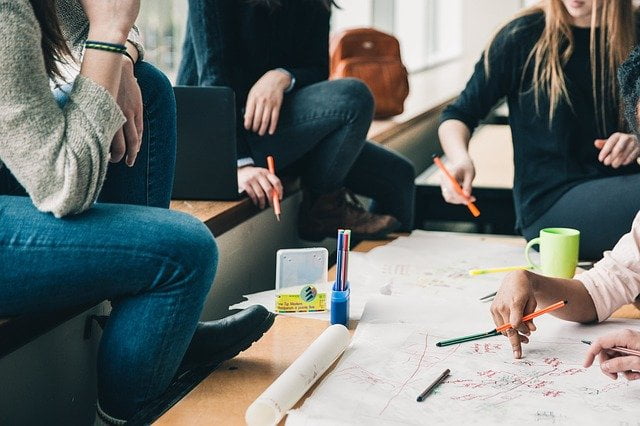 Thousands of people entering rehab throughout the UK for addiction will also have mental health problems. This is because many people who have symptoms linked to negatively impacting mental health will turn to substances.
Drugs and alcohol are often used to placate or ease uncomfortable or distressing symptoms. When a person comes to rely on substances to ease their symptoms, they can develop an addiction.
On entering rehab, if this is discovered, the person will be given a dual diagnosis. Staff will then be able to treat the person for both addiction and mental health conditions.
It's useful for a diagnosis to be given because it means the resident's needs will be fully accommodated.
If, for instance, the person has a personality disorder then they'll receive treatments that are tailored to suit this alongside the addiction.
What's the best outcome gained from going to rehab?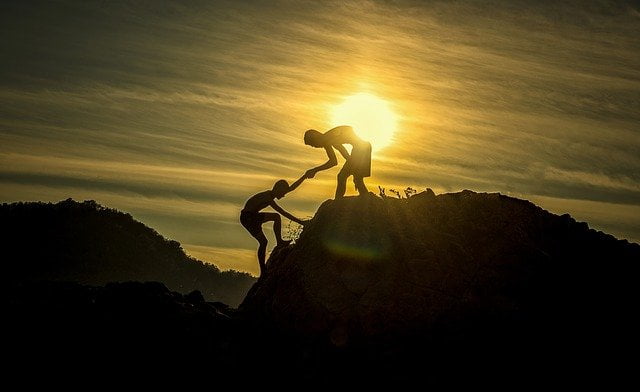 Those people who go to a drug and alcohol rehab Norfolk will be living with severe addictions. When a person has a serious addiction, the best possible outcome is to achieve abstinence.
This is because addiction is a habit that becomes hardwired into the brain.
When this happens, it takes rehab treatments, time, and energy to begin rewriting the brain functioning. When a person leaves rehab, they might think they can handle a social drink or drug hit, but that usually results in relapse.
This is because it takes time to keep repeating the new patterns of healthy thoughts and behaviours before the old habits are overwritten. Even years down the line, people can relapse.
Addiction is a life-long disease. The best way of managing it in order to protect health is abstinence.
Start your recovery journey today by calling our expert team on 0800 088 66 86
Why go to rehab?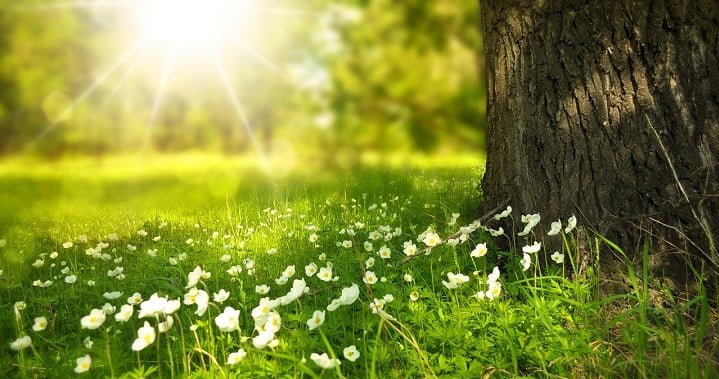 A stay a clinic in Norfolk offers many benefits including:
24-hour care means staff are available to get you through difficult cravings through emotional and medicinal assistance where appropriate.
A safe substance-free environment free from triggers.
Delicious food to help replenish and support the brain and body.
A medically supervised detox to ensure people with physical dependencies come off the substance in a safe and comfortable manner.
Evidence-based therapies have proven to support people to quit substances the world over.
Supportive group sessions offer connections and new perspectives.
A team of specialist professionals who have years of experience treating people with addictions.
Tell me about council-funded treatment options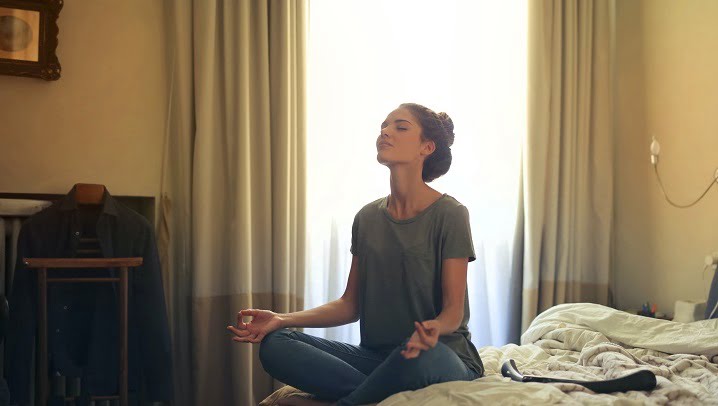 The way rehabilitation services are formatted in the UK, they fall under private or council-funded services. There are some significant differences between the two.
Council-funded only offers outpatient services. There are occasionally funded spaces to enter a local private clinic, but these are rare and there is a strict eligibility process to meet.
Council-funded rehab programmes offer a timetable of groups people can attend in their community. There is also some one-to-one input from drug and alcohol workers.
Private clinics focus mainly on inpatient treatment but there is outpatient treatment too, mainly for those who have stayed already.
Start your recovery journey today by calling our expert team on 0800 088 66 86
When is it important you access a private clinic?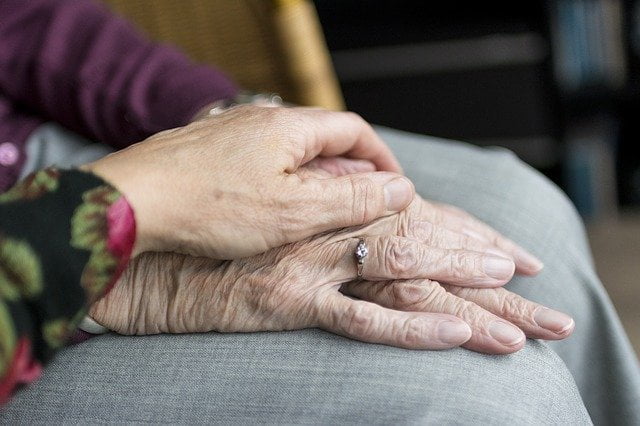 There are some circumstances that make it very clear that you need to access rehab for top-level treatment.
If you're experiencing any of the following, rehab is the most suitable option for you:
Repeatedly failing to stop taking the substance.
Consuming 30 or more units of alcohol a day.
Experiencing delirium tremens when you stop drinking.
Losing control of when, how much, and why you use drugs and alcohol.
Participating with polysubstance use (more than one substance) to feel an effect.
Having mental health issues or suicidal thoughts.
Becoming aggressive when under the influence.
Having developed Wernicke's encephalopathy because of how much you drink.
Can you get drug and alcohol treatment elsewhere?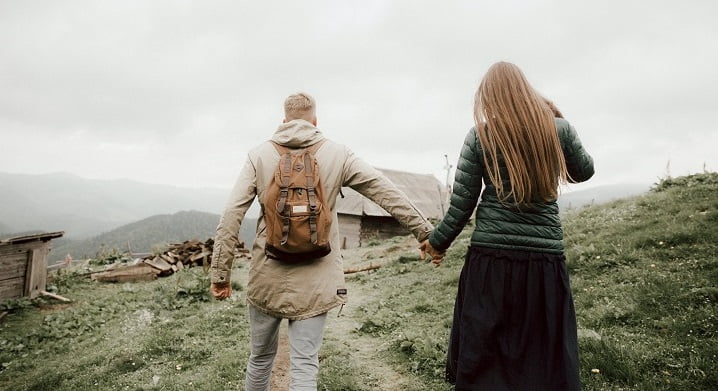 There are other options for people who have issues with drugs and alcohol. Rehab isn't suited for everyone.
In such cases, the following are available:
Admission process and psychiatric assessments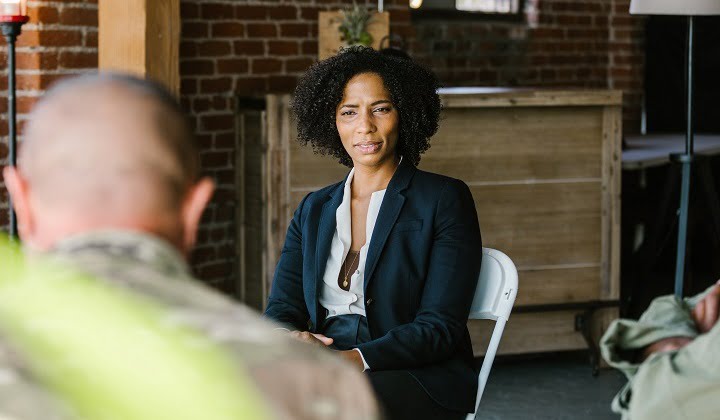 When you enter a drug and alcohol rehab Norfolk, there are psychiatric assessments. These are essential as they inform what treatments will be on your recovery programme.
The DSM-5 assessment
This assessment is concerned with the severity of your addiction to drugs. It was constructed by a team of addiction experts and takes into account various aspects of addiction rather than focusing on physical withdrawal.
In this assessment, you'll discuss:
Whether you have tried to reduce how much you use and whether you're able to.
If you have stopped doing other activities due to substance use.
Using despite unhealthy or dangerous consequences.
Tolerance levels.
The ASAM assessment
The goal of this assessment is to give the doctor the full picture of your health, life, personality, and addiction. This is quite in-depth and requires honesty. It will clarify what treatments are going to be best for your needs.
The topics covered are:
How you think and feel about life and in response to events.
What your physical health has been like up to the current moment.
What your experience of withdrawal is like.
Whether you want to recover and what recovery means to you.
What your home living environment is like.
How your addiction affects you and those around you.
The AUDIT assessment
People with an addiction to alcohol will participate in the AUDIT assessment. This is a robust questionnaire comprising 10 questions. You choose from 1 of 4 questions and your answers are scored. A score over 13 is a serious cause for concern.
The questions focus on:
How often you drink.
What triggers you to drink.
What you do after drinking and how you feel about it.
Start your recovery journey today by calling our expert team on 0800 088 66 86
Are there interventions you can do at home?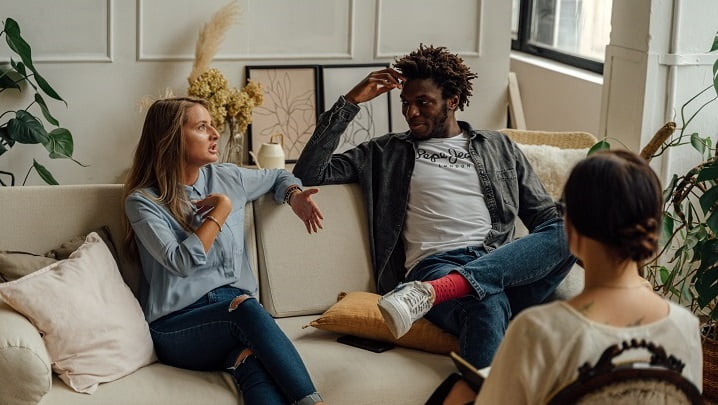 Living with someone who has an addiction is exhausting and emotionally challenging. Addiction is complex.
It's one of the only diseases where the person will actively participate in behaviours knowing they will worsen the condition.
This can be frustrating. It's often really hard knowing how to help your loved one. Many families get caught up in codependent relationships. These are unhealthy and usually develop through no fault of anyone involved.
It's really helpful for families to learn how to implement boundaries around the person with the addiction. This supports everyone involved. You can get information on how to do this through family support groups.
The most useful interventions that can be staged are those done with a professional or those where the CRAFT approach is adopted.
An intervention with a professional is where you and, for instance, a doctor meet with your loved one to explain your concerns and treatment options in the area.
The CRAFT intervention provides families with a series of tools they can use. There are different tools according to where the addicted person is on their recovery journey.
It's a method that focuses on creating positive dynamics in the family. This provides the optimum space for people to move towards rehabilitation.
How much will it cost to stay in rehab?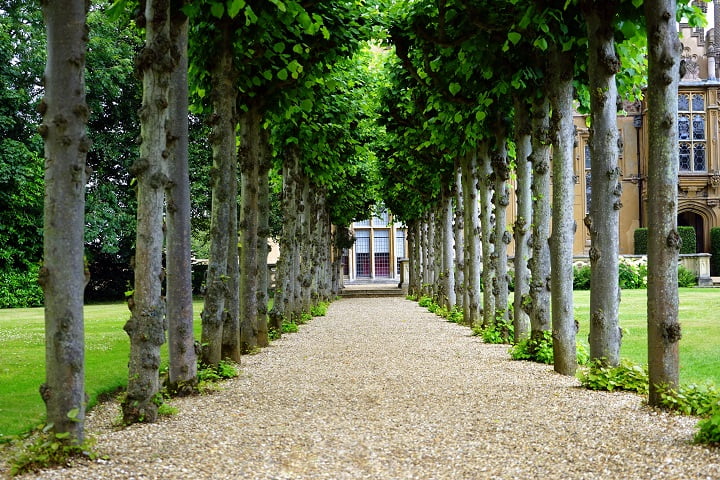 A stay at rehab needs to be budgeted for. There are various options. It's also worth calling Rehab Recovery as we can run you through more specific costs of local rehabs in Norfolk.
The price usually comes in around:
£2000-£4000 for a shared bedroom to have a 10-day detox. It would be £3000-£6000 for a private room to yourself.
£6000 for a multi-occupancy room and 28-day stay. It would be £8000-£12000 for a single occupancy room.
A medically overseen detox at home under the care of a doctor is around £1500.
How do you know which rehab you'll prefer?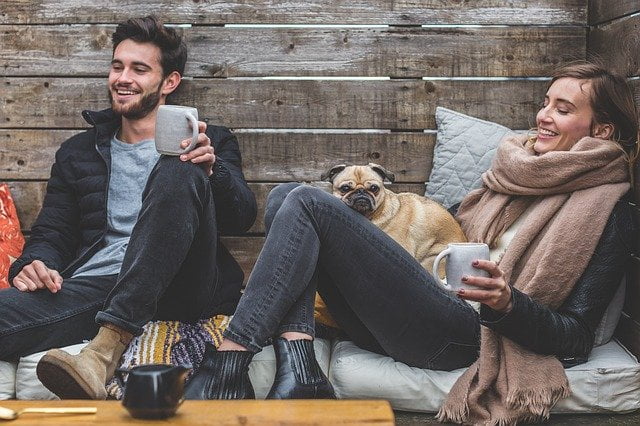 It's hard to know what to expect when you go to rehab. Each rehab is slightly different too. Knowing which is going to suit you best can be hard to figure out.
There are ways you can make the decision easier:
Find out what rehab clinics are in the Norfolk area and research each one.
Find out the specialities of each rehab. Some might be experts on treating for a particular substance, or in using psychotherapies over group sessions, for instance.
Look up what other people have to say about the clinics. There will be reviews and testimonials online.
Call the rehabs you're interested in and ask questions.
Find out what the aftercare support entails and whether you think it will suit you.
Alternatively, call the Rehab Recovery team and we can guide you through your options.
Start your recovery journey today by calling our expert team on 0800 088 66 86
How a detox works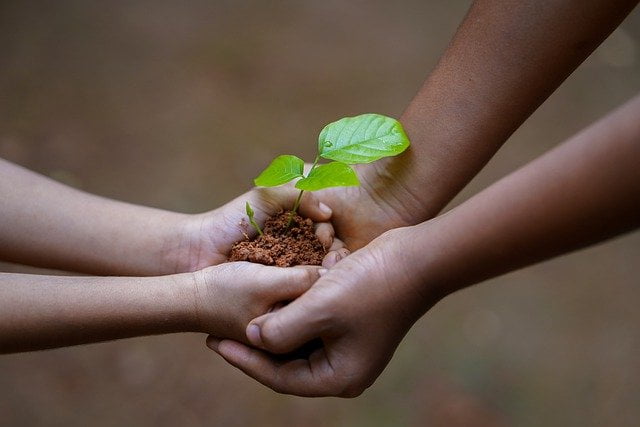 An alcohol detox is essential for those who have developed a physical dependence on alcohol. If you're unsure whether you have a dependency, there are symptoms you can look out for when withdrawing:
When you go through detox at a private clinic, it will last around 7-10 days. This is the length of time to be weaned off alcohol safely with the assistance of a Librium prescription.
A doctor will oversee this process to ensure your safety.
Some people might have a supervised home detox. This is where a doctor prescribes medication each day after being in contact with the patient. It takes place at home and lasts the same amount of time as a detox at a clinic.
How long are rehab programmes?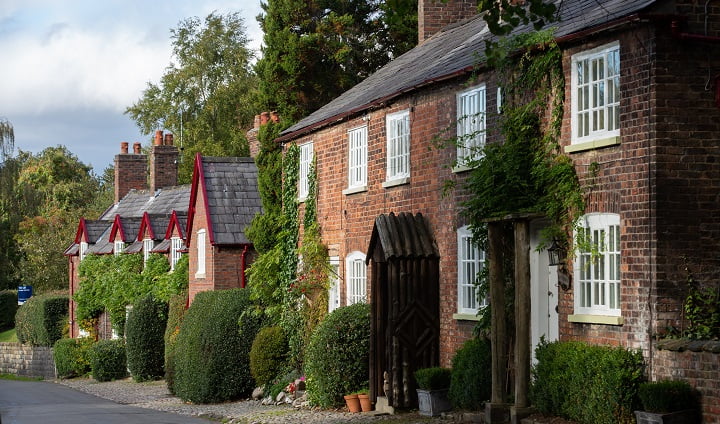 Staying at a drug and alcohol rehab Norfolk usually lasts 10 or 28 days. 10 days is usually the case for a person who has entered to detox from a substance like alcohol, heroin, or benzodiazepines.
It's recommended, though, that people who stay for 10 days remain for more input. This is especially useful for a person entering rehab for the first time.
Psychological and social therapies are needed in order to build the foundations for a sustainable long-term recovery.
The ideal length of stay for a person to stay at rehab to participate in a full recovery programme is 28 days.
Start your recovery journey today by calling our expert team on 0800 088 66 86
Rehab for cocaine in Norfolk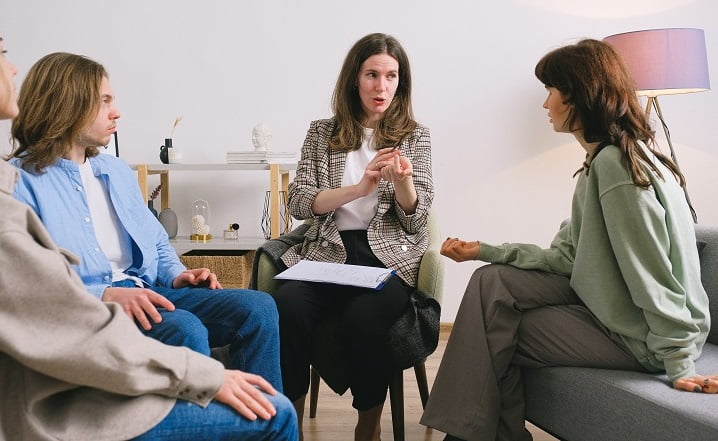 Many people throughout the Norfolk area are entering rehab for treatment for cocaine problems. This substance has become increasingly popular in recent years.
This is due to accessibility and how it's often glamourised in popular culture.
Cocaine and crack-cocaine use cause the following issues when used long-term:
Skin sores.
Deterioration of nose cartilage.
Cardiovascular problems.
Respiratory problems.
Illnesses and diseases in the vital organs.
Mental health issues.
Treatment for cocaine use focuses on psychotherapies and alternative therapies. There's an emphasis on understanding what in your life has led you to this moment.
From this, people are guided to understand how to create behavioural changes inspired by thoughts and new activities.
Rehab for heroin in Norfolk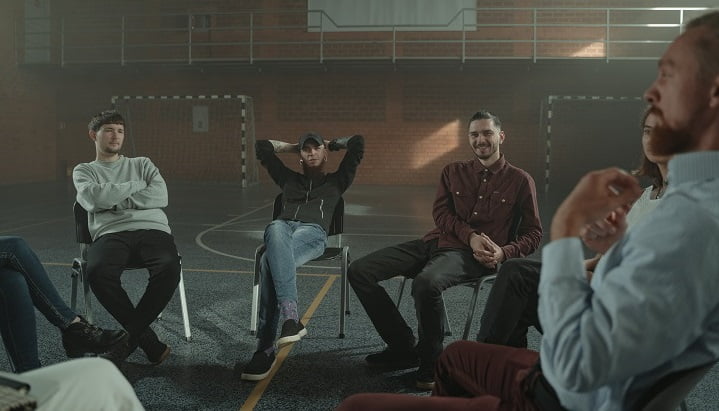 Heroin addiction is often linked to people having experienced serious trauma or emotional pain. Even if it didn't create a serious physical dependency, it would require deep input for the psychological aspect.
On entering rehab, residents begin a physical detox. This lasts between 7-10 days depending on the individual circumstances. A doctor will prescribe Subutex to ease withdrawal symptoms and keep the patient safe.
Following detox, psychological therapies begin. These focus on the causes of the addiction as well as the triggers that maintain use in the present. Strategies are used to enable the person to begin making changes to how they think, feel, and live.
Rehab for cannabis in Norfolk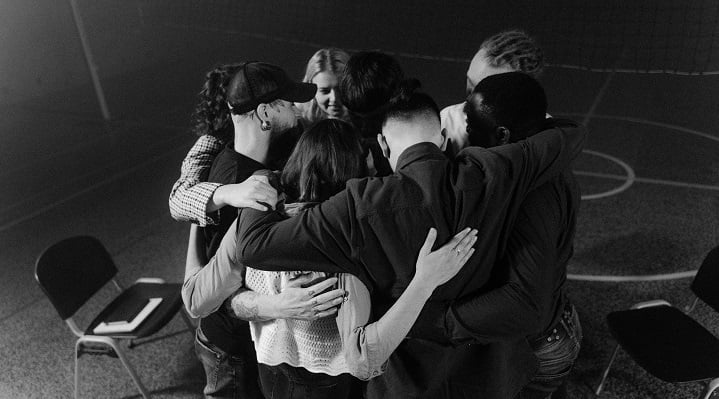 Cannabis is often used by people in a recreational way. Many use it to self-medicate around anxiety, depression, pain, or sleep disturbances. Unregulated use of illegal cannabis, however, means that people aren't aware of the strengths they're ingesting.
People can become addicted to cannabis as well as tobacco if they're smoked together.
Symptoms of cannabis addiction include:
Treatment empowers people to think about why they use cannabis and how to stop it. It focuses on how to create lifestyle changes and bring new value to life.
Group work and counselling sessions are especially beneficial.
Start your recovery journey today by calling our expert team on 0800 088 66 86
What therapies and treatments are on rehab programmes?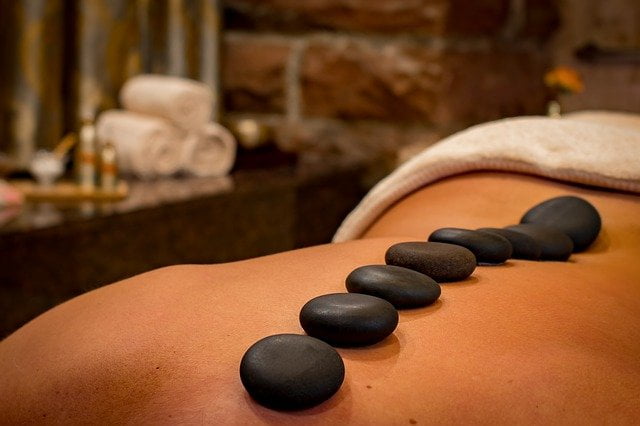 Each person at rehab will be provided with a tailored programme that will include therapies and a variety of activities. Each day will be slightly different but the person will engage with healing and therapeutic sessions throughout most of the day.
The therapies include:
Dialectical behavioural therapy addresses trauma and deep emotional pain. It enables people to react from a place of power rather than being triggered.
Cognitive behavioural therapy focuses on changing how you think in order to change your brain's neural pathways. This is where the start of new behaviours begin.
Motivational interviewing helps to make you more determined on quitting substances and believe in yourself.
Music therapy and art therapy are used to provide residents with explorative ways to express experiences without talking.
Groups such as 12 Step groups offer support and connection. This is essential in order to build the "spirit" of long-term healing.
SMART recovery groups to give you the practical skills for achieving small goals each day. This keeps you focused.
Holistic therapies such as ear acupuncture, meditation, mindfulness and yoga. These offer you a way to connect to the body in a peaceful way.
The best type of relapse prevention plan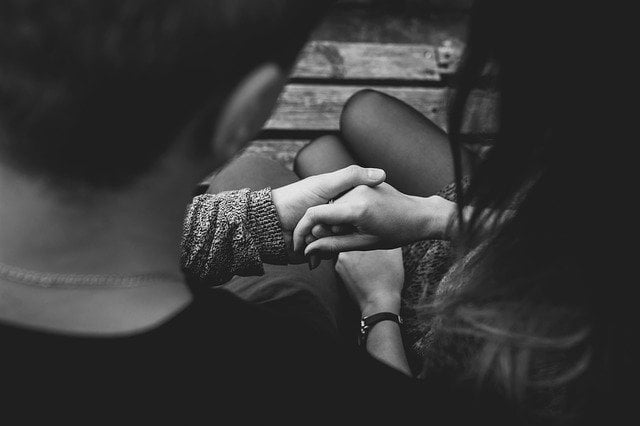 When you finish your time at the rehab, an aftercare plan will be in place. This will have the aim of supporting you for 12 months on leaving rehab.
You will have developed it with staff at the centre through many discussions.
It will outline new activities and achievable goals that you'll work towards. There will be support groups you can go to outlined on the plan and what to do in the event of relapse.
Relapse prevention will be addressed with you. It's likely you'll be introduced to the HALT method. This is where when you're triggered you pause for a moment and decide whether you're hungry, angry, lonely, or tired.
These states often cause people to crave alcohol and drugs. When you have identified this, you'll then follow the steps to manage the craving that you and the member of staff have planned for.
Start your recovery journey today by calling our expert team on 0800 088 66 86
Dangers of Falling into Addiction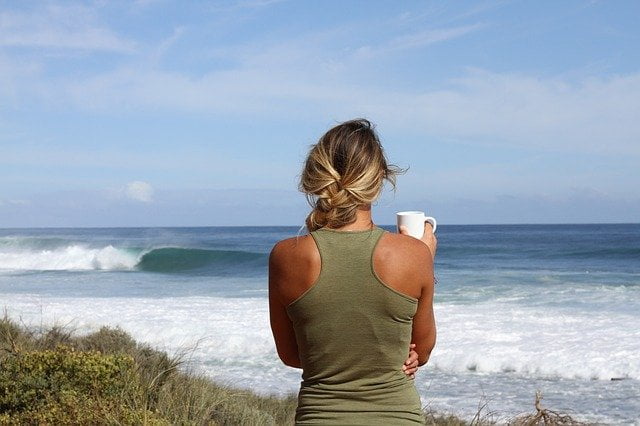 Nobody ever sets out to become addicted to alcohol or drugs. This is something that can just creep up on people.
If the individual understood at the beginning where alcohol or drug use was going to take them they would be unlikely to pursue this behaviour.
Once the individual is hooked though, it can be difficult for them to break away without some type of addiction support.
The dangers associated with this type of problem include:
The longer the person remains trapped in addiction the more they will end up losing. One of the first things to go is usually the person's self-esteem – they can feel unable to cope without these substances. If the individual continues with the behaviour they will start to lose more and more and unless they receive addiction treatment they can end up facing insanity and death.
One of the other dangers of falling into addiction is that it harms many other people. It is often referred to as a family disease because it can have such a detrimental impact on a family – this is particularly the case when it involves a parent and breadwinner. These other people may never abuse alcohol or drugs yet they suffer many of the consequences of the addiction.
The fact that the individual is addicted to substances will often mean that they are unable to fulfil their work obligations. Things can become so bad that the individual becomes unemployable.
One of the worst things about addiction is that it steals time from people that they can never get back. Some people will have to deal with this problem for year or even decades – and some individuals never manage to get better.
Anyone living in Norfolk and dealing with this type of problem should get help right away. This could involve something like alcohol or drug counselling or entering a drug rehab centre.
These problems rarely sort themselves out without help so it is vital that the individual seeks out appropriate resources.
Once the individual is ready to break away from this behaviour they will get a second chance in life, and there are many examples of people who broke away from addiction and went on to accomplish amazing things.
Rehab to End Addiction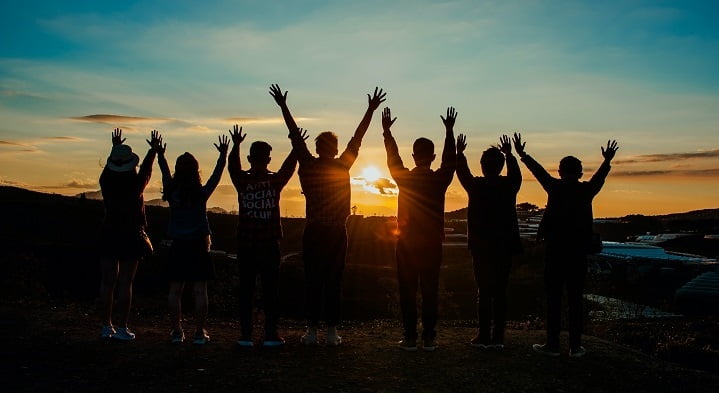 Entering rehab is often an option that substance abusers will resist. It sounds so extreme, and the individual may feel convinced that they will be able to deal with their problems alone.
The reality is that the individual will probably have already tried to quit without help but failed to escape.
It may well be that until the individual becomes open to a new solution, one that involves help to end the addiction, they may remain trapped indefinitely.
Those who engage in this type of behaviour are caught in a downward spiral and the longer they delay getting the help they need the more they will end up suffering.
It is therefore vital that they get the help they need as soon as possible.
Start your recovery journey today by calling our expert team on 0800 088 66 86
The Need for Detox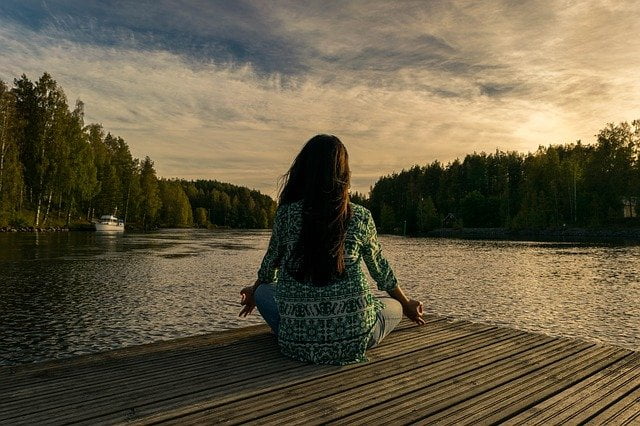 One of the other things that people will need to consider even before they enter rehab is if they are going to need a detox. Many rehabs will offer detox as part of their services or it may be necessary to enter a separate facility for this.
It is often possible to arrange a home detox package where the individual can be monitored by health care professionals in their home.
Probably the best option is to have the detox as part of the rehab program because:
The individual will be able to move seamlessly from the detox stage to the rehab stage.
It will mean that they are monitored as they go through the withdrawal process. This is particularly important for those individuals who have been using alcohol or drugs for a long time because they may be at risk of severe symptoms. By entering a rehab detox the individual will not only be monitored closely, but the doctors will also be able to prescribe pharmaceuticals that will make the detox process a bit easier.
By entering rehab for detox the individual can begin on the recovery program from day one. They will be able to attend group therapy and take part in order activities while still going through withdrawals. This will mean that they will be able to complete the rehab program sooner, and it should also make it easier for them to deal with the withdrawal symptoms.
This is the time when the individual is most likely to relapse. By staying in a rehab facility they will be protected and it is relatively rare that people will fail to make it through this stage.
By staying in rehab the individual will get plenty of support and encouragement to help them get through the detox process. They will also be with people who are dealing with the same thing, and this often makes things much easier to cope with.
Contacting Rehab Recovery
For more information on detox and rehab options in Norfolk, contact Rehab Recovery today on 0800 088 66 86. When you contact us, we shall outline a variety of treatment options that are available to you in Norfolk.
This includes both private and statutory addiction treatments.
We also offer our drug and alcohol rehab services in a variety of locations across the UK, including London, Essex, Oxfordshire, Reading, Luton, Slough, Berkshire, Brighton and more!
References
[1] https://www.edp24.co.uk/news/health/rise-in-alcohol-deaths-in-norwich-and-hospital-admissions-in-1349988
[2] https://www.lynnnews.co.uk/news/norfolk-drug-deaths-at-record-level-9080148/