Drug and Alcohol Rehab Norwich
If you or a loved one has been dealing with substance abuse problems over a long period of time, then you may benefit from spending some time in a detox clinic.
This type of facility not only helps the individual break their physical addiction, but it can also help the client break away from the reasons that drove them into addiction in the first place.
One of the most important functions of alcohol and drug rehab will be to help the individual to overcome the emotional pain that helped keep them trapped in addiction for so long.
In 2019, Norwich saw a ten year high in alcohol-related deaths. (1) It's also the city with the second-highest number of people dying from drug poisoning. (2)
Addiction is having a serious impact. The way this disease takes a hold of the brain means that for the vast majority, it's impossible to overcome.
Like any other disease, accessing health treatment is essential.
This way doctors can treat the body while therapists tackle the illness from a psychological perspective. Through a holistic approach that covers all areas, addiction can be overcome.
Start your recovery journey today by calling our expert team on 0800 088 66 86
What is a dual diagnosis?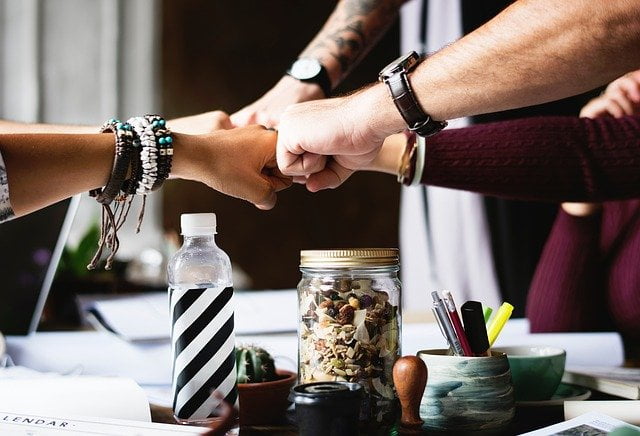 Many people who develop addictions have underlying mental health problems.
Often, with the presentation of uncomfortable symptoms related to thoughts and feelings, such as low mood or anxiety, people turn to drugs and alcohol.
The way the body works, psychoactive substances have a direct impact on brain chemicals and hormones.
These are what regulate mood. Although people might feel happy or relaxed from the immediate effect of substances, this soon changes.
Hangovers, "comedowns", and long-term emotional dysregulation become common with prolonged drug and alcohol use.
By this time, however, an addiction might have formed in connection to the mental health illness. This is known as a dual diagnosis.
How a dual diagnosis supports recovery
If both addiction and a mental health illness exist, this will be identified in psychiatric assessments on entering rehab.
This is beneficial as it means the patient will be treated for both conditions and has a better chance of rehabilitation.
Staff will also ensure that the person's mental health needs are taken into account in general in order to make them feel comfortable.
What abstinence means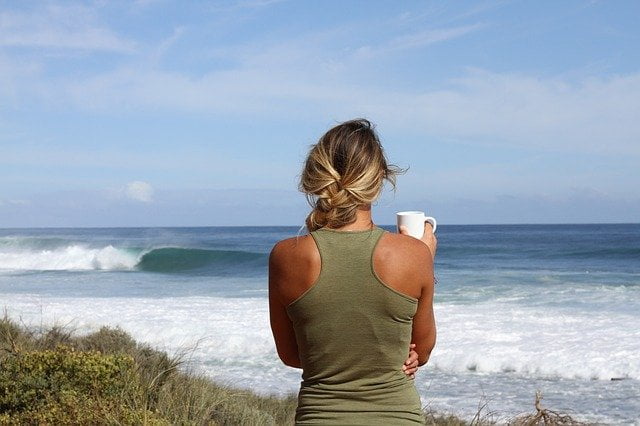 If you go to a drug & alcohol rehab Norwich, you'll have a moderate to severe addiction. With this in mind, it's important to be clear about the aim of a rehab stay.
For people with serious addictions, there are many negative consequences.
The only way to effectively recover from an addiction is to achieve abstinence.
This is because for the vast majority of people who, after leaving rehab, feel they'll be OK with one more drink, line, or hit, that's the moment of relapse.
Rehab isn't a place to learn about harm reduction techniques. That's the sort of topic that might be covered in outpatient services.
Rehab is an environment designed to support your recovery and that means healing. Healing means looking after the mind and body through achieving sobriety.
Start your recovery journey today by calling our expert team on 0800 088 66 86
The benefits of attending a private clinic in Norwich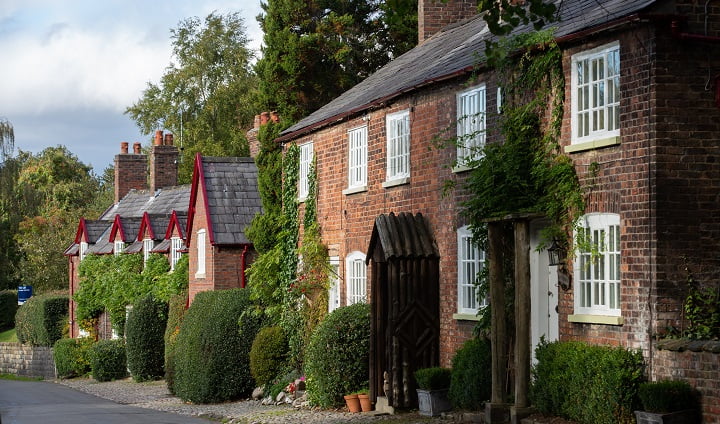 Going to a drug and alcohol rehab Norwich offers many benefits. This is, after all, the most effective way of treating addiction in the UK.
Rehab benefits include:
Daily evidence-based therapies that have proven to successfully treat addiction throughout the world.
24-hour care from a team of specialist staff.
Alternative therapies and activities that offer relaxation, recuperation, and enjoyment.
A relaxed and safe environment away from usual triggers.
Group sessions where you meet others with who you can learn and share with.
A thorough assessment process means you receive a tailored programme to suit your needs.
A clinically overseen detox to ensure withdrawal is safe and as comfortable as possible.
Counselling and one-to-ones to give you a hearing ear and moments to self-reflect.
Inpatient and outpatient options.
How council-funded services differ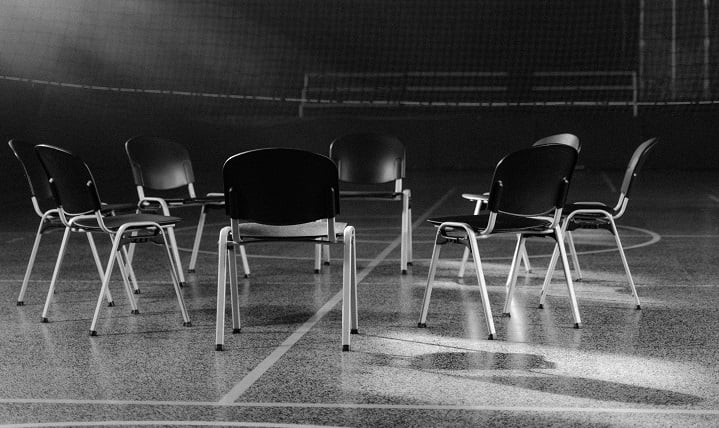 Council-funded rehab centres offer outpatient services. This is where you remain living at home and go to the clinic for particular sessions.
There are usually group sessions on offer every week, drop-ins, and some one-to-one availability with staff members.
Who is rehab suited to?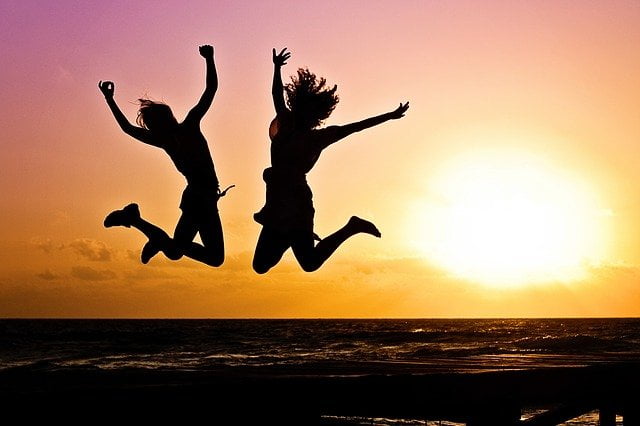 As already mentioned, rehab is for people with moderate to severe addictions. You might be unsure where you sit on that scale.
You can call Rehab Recovery and speak to one of our call advisors for help around this.
However, if you meet any of the following criteria, going to a drug and alcohol rehab Norwich will provide the ideal setting for treatment:
Drinking more than 30 units of alcohol each day.
Experiencing delirium tremens or seizures when you stop drinking.
Having developed Wernicke's encephalopathy due to alcohol consumption.
Those who have lost control of how much they use drugs and when and where they use.
Those who put themselves and others at risk of harm when under the influence.
People with mental health problems.
Those who have suicidal thoughts.
Those who have tried to quit substances and keep failing.
Start your recovery journey today by calling our expert team on 0800 088 66 86
What can you do instead of rehab to be treated for substance use?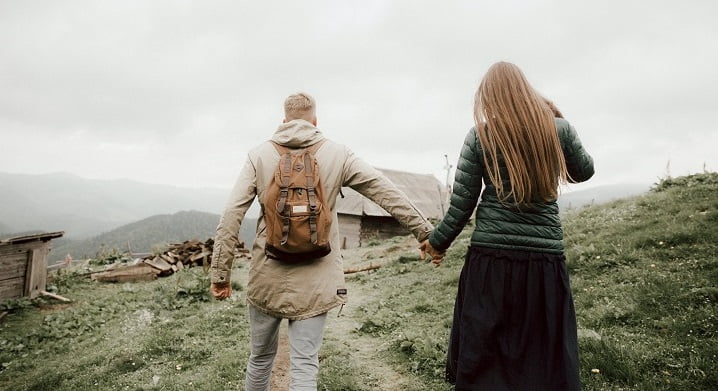 There are other ways you can be treated for addiction other than going to rehab. It helps to bear in mind, though, that if you have a serious addiction, rehab offers the highest likelihood of supporting you to recover.
Other options include:
The three admissions assessments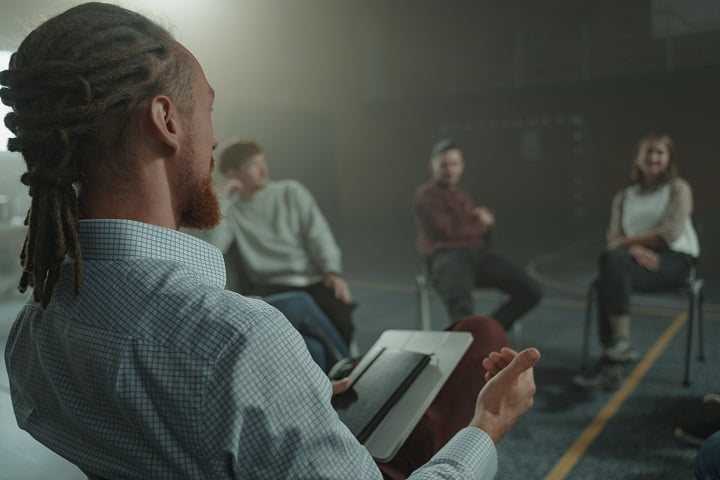 On entering rehab, it's imperative that each person's needs are assessed.
This is in order for staff to gather an overview of how the addiction is affecting the person and what treatments are required.
The AUDIT assessment
People who have substance issues with alcohol will be assessed using AUDIT. This is a 10 question assessment.
You choose from 4 answers. In the end, it will be clear how serious your alcohol issue is.
If you score more than 8, this suggests you might have a problem, over 13 then it's highly likely you have come to rely on alcohol and require input.
Questions include the following topics:
What amount of alcohol do you have weekly.
How do you feel about your drinking habits?
What happens when you drink.
How drink is affecting the rest of your life.
The DSM-5 scale assessment
The DSM-5 assessment takes into account various aspects of an addiction in order to gauge how severe it is.
You'll discuss these areas:
Whether you're using increasing amounts of the substance.
Whether you want to stop using and are able to moderate behaviours.
If you have stopped engaging in usual activities and responsibilities.
How you experience withdrawal.
The ASAM assessment
The ASAM assessment looks at addiction from the mental and physical, as well as social aspects of you and your life.
You'll be asked to share information in the following areas:
How you feel about quitting the substance.
How you find withdrawal.
What happens when you relapse.
How you feel about life and how you process events.
What your physical health is like.
What the environment you spend time in is like.
Start your recovery journey today by calling our expert team on 0800 088 66 86
How a CRAFT intervention can support your family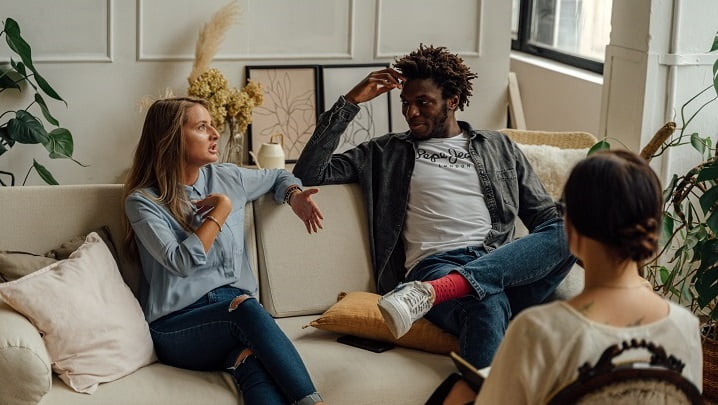 A CRAFT intervention empowers the family of an addicted person. It's a method that offers a menu of strategies to use.
The focus of this intervention is in enabling the family to communicate in a more effective and positive way to the person who is ill.
It supports the family to have boundaries and supports the addicted person by changing the communication dynamics.
The CRAFT method has proven to support thousands of people in treatment.
Even where people are in denial of their addiction, it can create a path that leads them towards rehab.
How much does it cost to go to rehab in Norwich?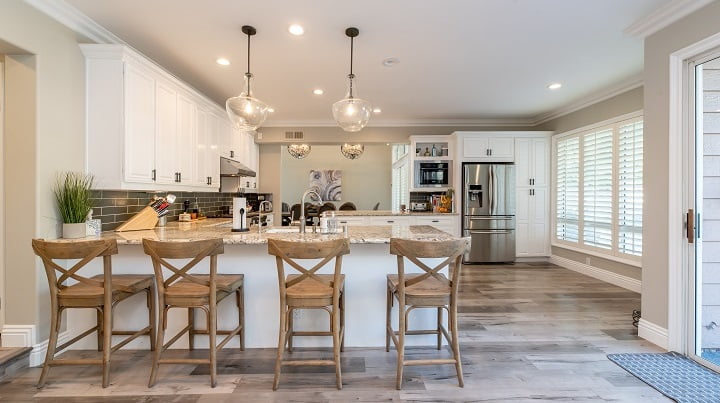 A stay at rehab if you're going for a 10-day detox costs:
For a single occupancy room around £3000-£6000.
For a multi-occupancy room, it's around £2000-£4000.
A rehab stay of 28 days costs:
For a single occupancy room, it's about £8000-£12000.
For a multi-occupancy room, it's around £6000.
A home detox under daily contact and supervision from a doctor costs around £1500.
This includes the prescription you'll need to taper off the substance that has created the dependency.
How to choose the most suitable rehab in Norwich for you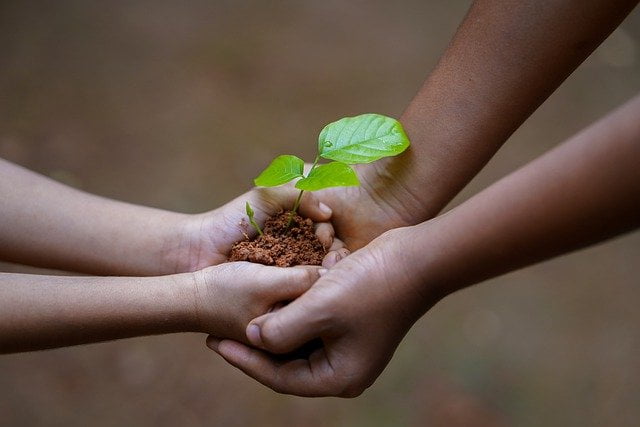 If you're unsure how to choose the best drug & alcohol rehab Norwich to suit your needs, you can call Rehab Recovery.
There are other things you can keep in mind and do, though, in order to make your decision easier:
Research your local options and find out how they have supported people in the past – find out what their recovery rates are.
Look up reviews of the rehab clinics you're interested in.
Make a list of questions, call the clinics, and get your answers. This will also give you direct contact with the clinic and will give you a "feel" for it.
Find out whether the clinic places more emphasis on recovery through therapy or through group work and 12 Step approaches.
Budget by finding out how much each clinic charges for various lengths of stays and seeing which you can afford.
Start your recovery journey today by calling our expert team on 0800 088 66 86
What does a detox at rehab involve?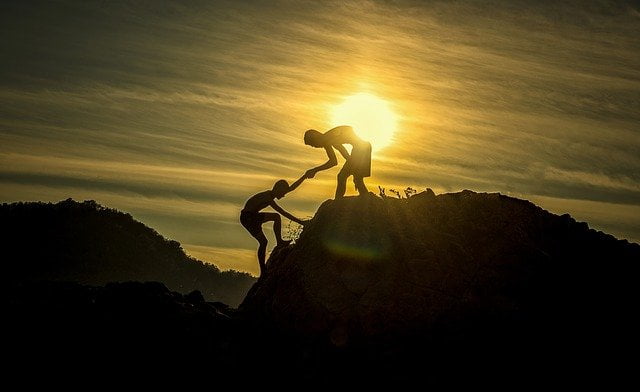 Clinical detox is where a doctor oversees your withdrawal from a substance that has created a dependency.
People who have become reliant on alcohol, heroin, and benzodiazepines will need a medically supervised detox.
In terms of alcohol, a person will experience the following symptoms when withdrawing:
Shaking and sweating.
Fluctuations in mood.
Fluctuations in temperature.
Hallucinations.
Nausea, vomiting, and diarrhoea.
Seizures.
At its worst, withdrawing from alcohol can lead to death. This is especially the case if the person is alone and has a seizure.
A rehab detox will mean you're under the care of a doctor.
They'll prescribe you Librium over the course of 7-10 days in a tapered way in order to safely remove alcohol from your body.
If you stay at rehab, how many weeks is it?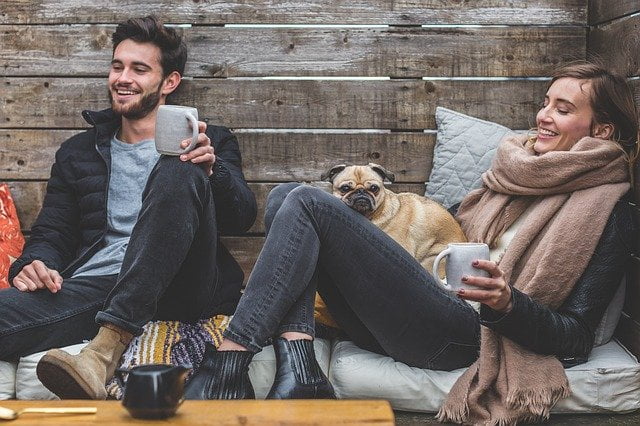 A stay at rehab will be different for each individual. Some people will enter rehab for detox only.
This is usually where the person is at serious physical risk and needs to become sober immediately. It also might happen where a person has relapsed.
A detox lasts between 7-10 days depending on the substance and severity of addiction.
It's highly recommended for people entering rehab for detox to actually stay for the usual length of time, which is 28 days.
This length of stay offers the person the opportunity to begin and complete various courses of psychological and alternative therapies.
This is essential in order for the person to be equipped to leave rehab with the tools to remain sober.
Start your recovery journey today by calling our expert team on 0800 088 66 86
Rehab for cocaine addiction in Norwich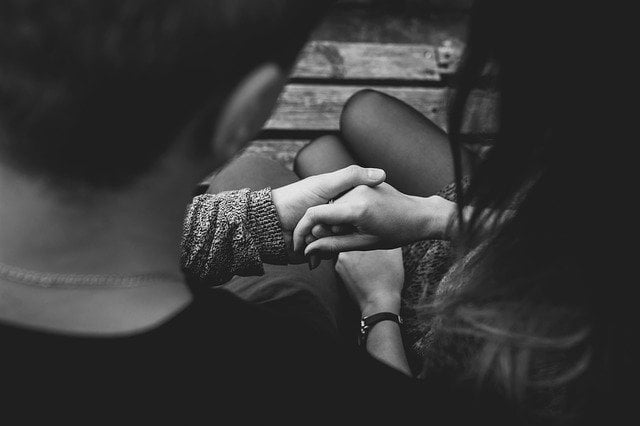 There has been an increase in cocaine use over the last few years. This is due to it being easier to get hold of throughout the world.
The repercussions of this mean that more and more people are becoming addicted to cocaine.
Cocaine, with prolonged use, seriously damages a person's mental and physical health.
Despite this, it creates deeply compulsive behaviors that cause the person to repeatedly use the substance.
It doesn't take long for the brain to rewire and for a person's ability to make healthy decisions to become impaired.
At rehab, therapists work on rewiring the brain. Cognitive behavioural therapy is especially helpful in that it targets thoughts and starts to tweak them.
This is how people start to change neural pathways and new behaviours are formed.
Rehab for heroin addiction in Norwich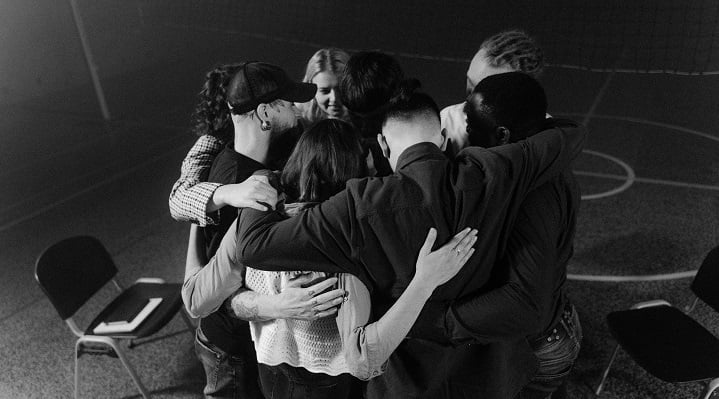 When you're addicted to heroin, a physical and psychological approach is essential. This is because heroin causes the body to become dependent on it in order to function.
When heroin starts to leave the body, serious withdrawal symptoms begin.
These include:
Tremors and sweating.
Mucus from the eyes and nose.
Nausea, sickness, and diarrhoea.
Hallucinations.
Pain in the body.
In rehab, people undergo a medically supervised detox that lasts around 10 days. Doctors prescribe medication, such as Subutex, to manage the symptoms.
After detox, psychotherapies and other activities begin. The emphasis is placed on equipping people with the skills to change how they react to emotions and triggers in order to prevent relapse.
Rehab for cannabis addiction in Norwich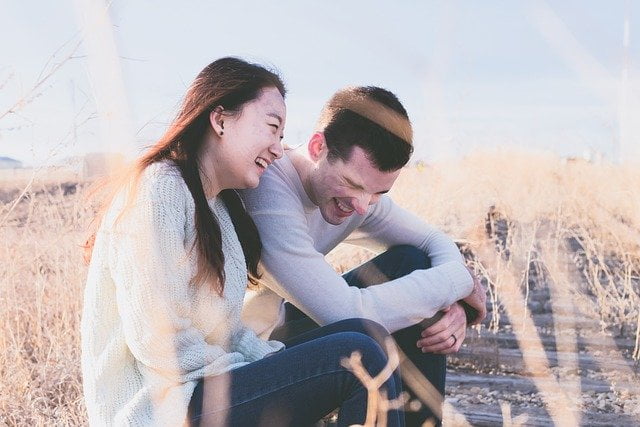 People quite often turn to cannabis in order to relax. However, the THC strains of cannabis can be really strong and their psychoactive effects can be very dangerous, especially where there is a pre-existing mental health condition.
Cannabis can cause people to become isolated, anxious, and at its worst, cannabis can cause psychosis.
For many, the use becomes so ingrained with daily life, it can be impossible to see a way out.
Therapists support people to understand what motivates cannabis use.
Work focuses on how to adapt to life in order for the person to engage with new and healthy activities which bring them value.
Start your recovery journey today by calling our expert team on 0800 088 66 86
Your relapse prevention plan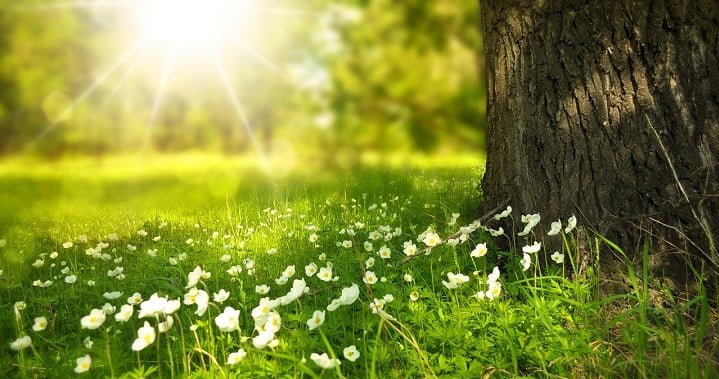 A relapse prevention plan will be included as part of an aftercare programme which kicks in when you leave rehab.
The goal of it is to keep you sober and to have a tool to use during difficult moments when you might usually turn to drugs and alcohol.
When you're at rehab, a member of staff will use the HALT method to support the writing of your relapse prevention plan.
HALT stands for emotional "hunger", anger, loneliness, and tiredness. Thinking about what happens when you're in these states reveal that often, these might be moments where you use substances.
HALT supports you to halt or pause for a moment when you feel lonely or angry and to actively consider your next step.
Rather than reacting from an emotional and triggered space, you can look at your plan and see what action points you have in place to follow when you feel lonely or angry.
You might have decided at rehab, for instance, that during these moments you'll call a friend, go for a walk, or write the emotions down in a journal.
Addiction and Character Flaws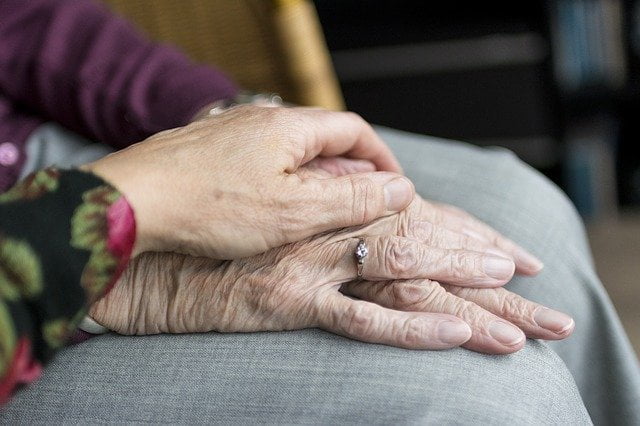 To say that character flaws keep people trapped in addiction is not to suggest that the person is bad and getting what they deserve.
All humans will have flaws to deal with as in the case of the sufferer these defects of characters will often have come about as a result of their addiction.
The kind of negative character traits that people from Norwich may need to overcome in order to build a successful rehab could include things like:
It is common for substance abusers to develop a highly cynical attitude. This means that they have trouble trusting those who are trying to help them, and they may refuse to consider new ideas and options. The cynic is closed-minded, and this means that they are unable to get the type of help that they need
Another of the common character flaws of substance abusers will be the willingness to act impulsively most of the time. This means that the individual will do things first and think about the consequences later. A little bit of impulsiveness can make life exciting, but in the case of the addicted person, it is highly detrimental to their wellbeing. They will often do things that they later regret
It is common for people who fall into the trap of addiction to become highly negative about things. They may always find things to moan about, and no matter how well things are going for them they will struggle to find happiness. The individual may even worry that when things are going well it is a sign that something bad is about to happen
This is a type of individual who will often be dealing with symptoms of depression or anxiety. In fact, it may have been these symptoms that led them into addiction in the first place
The substance abuser will often be pessimistic about the future. They believe that things are likely to go bad no matter what they do. The individual can allow their pessimism to cause them to fail in rehab by creating a self-fulfilling prophecy. This happens because by predicting that they are going to fail the individual creates the conditions for this to happen. For example, their belief in that the project is doomed to failure means that they will not put in sufficient effort needed to make it a success. If the individual had been a bit more positive they would have greatly increased their chances of success
Start your recovery journey today by calling our expert team on 0800 088 66 86
Relapse is a real possibility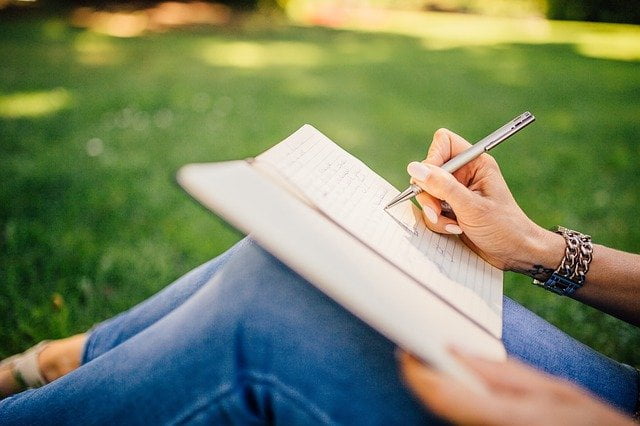 For many people who suffer from addiction, the getting clean part, although it can make them feel dreadful at the time, is often the easiest part of rehab. Hard work and commitment is necessary to stay clean afterwards.
Relapse is a very real possibility for people coming out of rehab.
Certain situations may bring on relapse such as:
Meeting up with old peers that have not reached the point where they are clean. Such people may try to instigate a situation where a sufferer starts using again
Staying clean is easier to do when life is going well. Any bumps in the road can lead people to want to rely on their old support system of substance abuse
Staying in touch with people who are a positive influence is key to success when it comes to rehabilitation.
Those who have turned to rehab will most likely have done so because they were not able to find relief from their addiction on their own.
Believing that this should change just because they have been to rehab is a costly mistake. Support groups are still necessary when leaving rehab.
The more people that there are in a substance abuser's life that can offer them an alternative route to drugs and alcohol the better.
Start your recovery journey today by calling our expert team on 0800 088 66 86
Contacting Rehab Recovery
For more information on detox and rehab options in Norwich, contact Rehab Recovery today on 0800 088 66 86.
When you contact us, we shall outline a variety of treatment options that are available to you in Norwich.
This includes both private and statutory addiction treatments.
We also offer drug and alcohol rehab services in a variety of places within the South West of the UK, including, Bristol, Somerset, Devon, Dorset, Bournemouth, Bath, Exeter and more!
References
[1] https://www.edp24.co.uk/news/health/rise-in-alcohol-deaths-in-norwich-and-hospital-admissions-in-1349988
[2] https://www.edp24.co.uk/news/health/norwich-named-as-second-highest-drug-death-city-1442632