Drug & Alcohol Rehab in Kings Lynn
There are several reasons you might be struggling with a drug or alcohol addiction.
In many cases, it stems from your family history and abuse by your parents or others in your family who abused drugs and alcohol.
Others who are struggling have fallen on hard times, are struggling to make ends meet, or have fallen into the wrong crowds. Regardless of where your struggles stem from, or what led you down the path to addiction, a drug and alcohol rehab in Kings Lynn facility can help you get clean.
To discuss your option for drug and alcohol rehab in Kings Lynn, please call us today on 0800 088 66 86.
Drug & Alcohol Statistics in Kings Lynn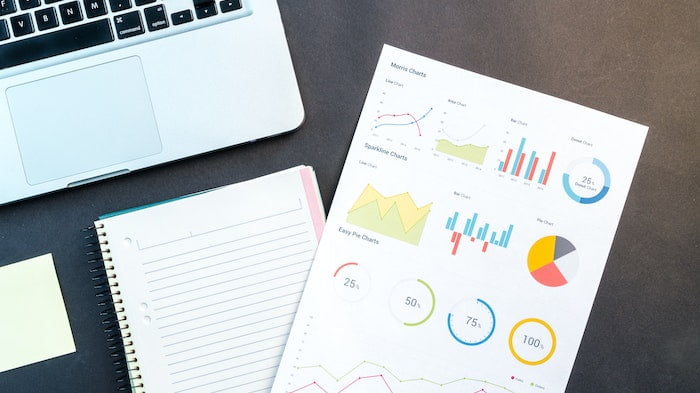 Kings Lynn resides in the county of Norfolk, in the East of England. From 2019 to 2020, 1,723 people aged 18 and 29 entered treatment for alcohol and drug use in Norfolk. [1]
There are drug and alcohol treatment centres all over the UK, but finding the right one for your or your loved one takes a lot of consideration. Not all treatment centres offer the same services, and being informed on all aspects of addiction and addiction treatment is key to successful recovery.
Rehab Recovery is here to help you find the drug and alcohol rehab in Kings Lynn that's right for you, and provide you with the information you need to make a decision about your or your loved ones' rehabilitation journey.
What Are the Causes of Drug & Alcohol Addiction?
Addiction is a complex issue, and every person who has experienced problems with addiction has their own story to tell.
However, it is clear that alcohol and drug addiction does on exist in a vacuum, and several factors can contribute to their development.
For most psychological disorders, the true cause is a combination of factors present in one's life including:
Environmental – This can be friends and those in the family home having substance addiction issues, living in an area with a high drug and alcohol abuse or peers using substances. These issues often interplay with wider societal issues such as poverty and a lack of opportunity.
Biological: In terms of the neurobiology of addiction, it can be viewed as a dysfunction within the brain's reward system. [3] Addiction is believed to have some genetic elements, making some people more likely to become addicted than others.
Psychological: For many, past experiences of trauma and hardship can lead down the road of addiction. This can include past negative experiences that the person is trying to overcome, or/and comorbid conditions such as depression or anxiety that the person is struggling with.
Every person is different, and the causes of addiction are different for each individual. However, by acknowledging some of the main causes of addiction, treatment can be more effective at treating underlying causes.
Treatment for addiction, therefore, should target the underlying issues alongside the behaviours of addiction. Relapse prevention is another important aspect of addiction recovery, and should be discussed as part of therapy. [2]
The social stigma around addiction can also be lessened when we discuss the causes of addiction. Often it can be hard for loved ones to understand why their friend or family member is struggling with addiction, leading to feelings of animosity toward them and feelings of guilt from the addicted person.
Understanding the models of addiction which can explain the underlying causes of addiction, can help reduce the stigma around alcohol and drug addiction and make treatment more effective.
To discuss your option for drug and alcohol rehab in Kings Lynn, please call us today on 0800 088 66 86.
Mental Health Disorders & Addiction: What Is a Dual Diagnosis?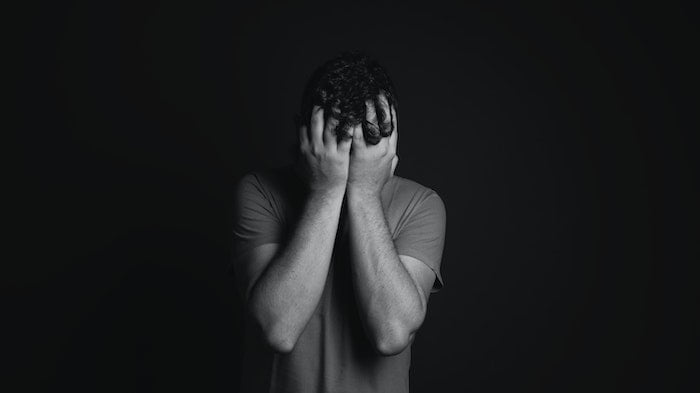 A dual diagnosis is very common with many mental health disorders, especially addiction, and is given when a person who is addicted to substances is also suffering from one or more other conditions (known as comorbid or co-occurring disorders).
The most common co-occurring disorders include depression, anxiety, bipolar disorder, borderline personality disorder and schizophrenia. Dual diagnosis allows for the patient to be treated for both the addiction and the mental health condition, in order to aid recovery and prevent relapse.
Comorbid conditions can be difficult to manage, as substance use can be both a response to an underlying condition (for example, a person with anxiety using substances to ease racing thoughts) and an underlying condition that can trigger or worsen underlying conditions.
Often, substance addiction is a result of the combination of the two.
What Is Drug & Alcohol Rehab in Kings Lynn?
Drug and alcohol rehab is the process of helping someone who is addicted to substances, to manage their addiction and have the freedom to live their life again.
Drug and alcohol rehabilitation facilities allow a person who is addicted to a substance or substances to take time away from their usual environment and stay at a facility for a short period of time.
Every facility approaches addiction rehab differently, and therefore the details of the treatment programs will vary.
What Happens Before Drug & Alcohol Rehab?
The process leading up to drug and alcohol rehab in Kings Lynn can be difficult, as people can find it challenging to admit that they are struggling and may be intimidated by the idea of entering a facility.
If you fear that your loved one is struggling with an addiction, the first step should be to engage in an open and honest conversation. Being straightforward and honest about your concerns, whilst letting them know that you are here for them, is what they will need.
Make sure that you are able to safely talk to your loved one in a non-judgemental and friendly manner, and avoid placing anger or blame onto the person, or approaching the conversation in a pitying or condescending way.
Initially, a more casual conversation may help the person open up, particularly if you have a good relationship with them.
If efforts to communicate have been unsuccessful, there may be a need for an intervention.
An intervention is a more formal discussion whereby friends and/or family members come together and have an open conversation with the addicted person, sometimes with the help of a professional.
There are several types of intervention, depending on the scale of the addiction, the age of the addicted person and the way in which it is impacting their lives.
If you are a person addicted to drugs or alcohol and want to learn more about drug and alcohol rehab in Kings Lynn, or perhaps your loved one is already considering entering an addiction rehab facility, then the pre-rehab process will be a lot easier.
Before entering rehab, the person struggling with addiction will be assessed by the rehabilitation centre that they reach out to in order to create a treatment plan.
To discuss your option for drug and alcohol rehab in Kings Lynn, please call us today on 0800 088 66 86.
How to Get Help from Drug & Alcohol Rehab in Kings Lynn, Norfolk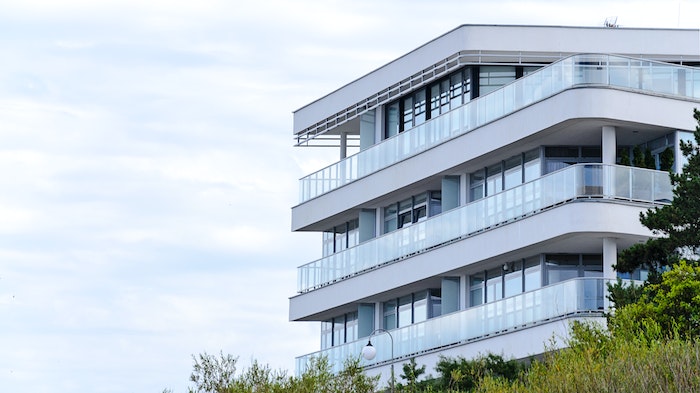 There are a number of private and NHS drug and alcohol rehab services in Kings Lynn that you can contact for yourself or on behalf of someone else.
You can contact these services directly, visit your GP for a referral or contact us here at Rehab Recovery using the information at the bottom of this page to get an overview of all the services available to you.
Drug and rehab in Kings Lynn
Some of the most popular rehabilitation centres which are in close proximity to Kings Lynn include:
Change Grow Live (CGL): CGL is an NHS alcohol addiction rehab centre in Kings Lynn, which provides a free service for individuals and families who are affected by substance addiction. They offer a range of confidential, free services including workshops, groups, interventions and one-to-one sessions. There is also the CGL NHS drug addiction rehab centre which is around a 1-hour drive from Kings Lynn.
Verve Health: This private drug and alcohol addiction centre is a 38-minute drive from Kings Lynn, and is an affordable centre for those struggling with addiction. They offer luxury rooms, free lifetime aftercare and a variety of treatments such as psychotherapy and VR therapy.
Sanctuary Lodge: Sanctuary Lodge is an alcohol and drug CGC-registered rehab facility based in Halstead, which is approximately 1 hour and 45 minutes from Kings Lynn by car. This centre offers detox and rehabilitation services as well as aftercare. They offer medical detox to ease withdrawal symptoms as well as psychotherapy and counselling.
What is the Cost of Private Drug & Alcohol Rehab in Kings Lynn?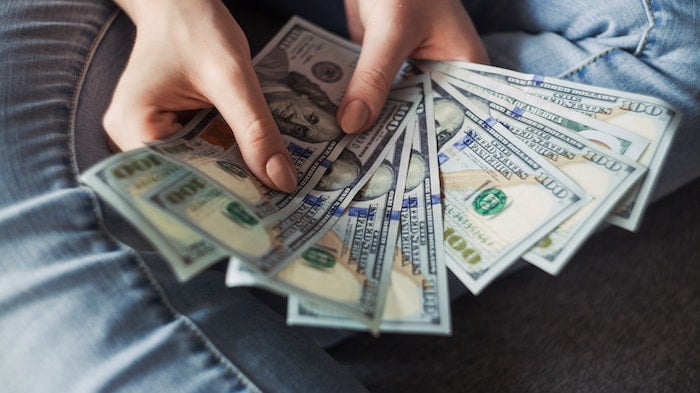 The cost of private drug and alcohol rehab in Kings Lynn depends on the facility you go to.
Prices for inpatient treatment can start from £1,000 up to £10,000 per week depending on the treatment the patient requires, the length of stay and the centre.
To discuss your option for drug and alcohol rehab in Kings Lynn, please call us today on 0800 088 66 86.
How Much Do Kings Lynn NHS Addiction Treatment Options Cost?
NHS treatment for drug and alcohol addiction is free, however, waiting lists can be long and specialist services are limited.
Which Is Better, Private or NHS Drug & Alcohol Addiction Rehab in Kings Lynn?
The private sector and the NHS have options for drug and rehab rehabilitation, and ultimately it depends on you or your loved one.
Things to consider when choosing between private or NHS rehab include cost, location, availability, structure and facilities.
Private Drug and Alcohol Rehab in Kings Lynn
Pro's:
Private centres are able to offer more comfortable accommodation and varied facilities, such as en suite rooms and swimming pools.
Private drug and alcohol rehab in Kings Lynn will be more readily available, often within 48 hours, and therefore is a more immediate option than the NHS.
Con's:
All private rehabilitation centres are currently at least a 38-minute drive away from Kings Lynn.
Private rehabilitation needs to be paid for by the patient or someone on their behalf. This can be costly without private health insurance.
NHS Drug & Alcohol Rehab in Kings Lynn
Pro's:
NHS rehab facilities are free as they are government funded.
There is an NHS drug and alcohol rehab in Kings Lynn itself.
Con's:
The amount of services and facilities they can offer is more limited than private centres.
Waiting lists for NHS rehab centres are often several months long, with patients sometimes waiting up to 12 months.
Both NHS and private rehab centres have a team of professionals who are trained in alcohol and drug rehab. So whether you enter a private or NHS centre in Kings Lynn, they will have the tools to help you need to tackle your addiction
To discuss your option for drug and alcohol rehab in Kings Lynn, please call us today on 0800 088 66 86.
Types of Therapies on Offer in Kings Lynn Rehabilitation Centres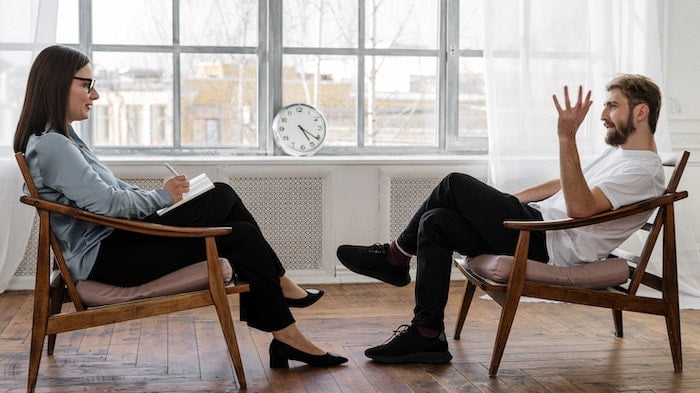 There are a variety of therapies on offer when you seek treatment at a drug and alcohol Rehab in Kings Lynn. Some of the most commonly used treatment options include:
Cognitive Behavioural Therapy (CBT) is often to treat mood disorders and helps enable people to challenge their thought patterns and behaviours.
Psychotherapy is used to describe psychological treatment which involves talking to a psychologist, therapist or other mental health professional and working through your thoughts and feelings.
Group Therapy is a way for people to share their experiences with others, find support through talking to people in similar situations and get help as a group rather than one on one.
Other treatments such as holistic therapies, dialectical behavioural therapy (DBT), family addiction counselling and step programmes (e.g. the 12 Step Programme) are also available at inpatient and outpatient drug and alcohol rehab in Kings Lynn as well as through charities and online platforms.
What Is Drug & Alcohol Detox?
Alcohol and drug detox is the process of eliminating drugs or alcohol from a person's body.
This involves a medical professional carefully assessing the person's current situation, background and health, managing physical and psychological withdrawal symptoms.
Alcohol and drug detox is suitable for those who are reliant on substances and experience withdrawal symptoms when they have not taken the substance.
1. Alcohol Detox
Some substances such as alcohol can have severe withdrawal symptoms, and can even result in death if the person does not detox under medical supervision.
This is why alcohol detox needs to be carefully managed. After 7-10 days, withdrawal symptoms tend to lessen.
2. Heroin Detox
Detoxing from drugs such as heroin can come with withdrawal symptoms such as agitation, cold and hot flashes, nausea, cramps and insomnia. [6]
3. Cocaine Rehab
People withdrawing from cocaine often experience physical and mental withdrawal symptoms such as irritability, sweating, nausea, aching muscles and issues with cognition.
Due to the more psychological nature of the addiction, detox is primarily focused on detoxing the body and managing the psychological withdrawal symptoms, as physical symptoms are less severe than heroin or alcohol detox.
4. Cannabis Rehab
Rehabilitation for Cannabis does not involve a physical detox as withdrawal symptoms are more psychological, like that of cocaine.
Instead, a detox of eliminating the drug and managing the psychological symptoms will be in place.
Most detox programmes take place over 28 days, although this can vary depending on the needs of the person and the substance/s they are detoxing from.
To discuss your option for drug and alcohol rehab in Kings Lynn, please call us today on 0800 088 66 86.
How Long Does Drug & Alcohol Rehab in Kings Lynn Last?
How long someone stays in alcohol or drug rehab in Kings Lynn will depend on their circumstances, such as what treatments they are undergoing and the cost of staying in rehab (if in a private rehabilitation centre).
The minimum stay for alcohol detox is 7 days, but the recommended stay is 28 days.
Whilst the aim is to ensure that the patient has all of the tools to battle their addiction by the time they leave the drug and alcohol rehab in Kings Lynn, the reality is that addiction recovery is not linear and therefore aftercare is important.
Some people will relapse, and this can be heartbreaking for the patient themselves and their families. Outpatient support is also available from the NHS and private facilities in Kings Lynn, which will be discussed during your assessment.
Aftercare & Support Services Post-Rehab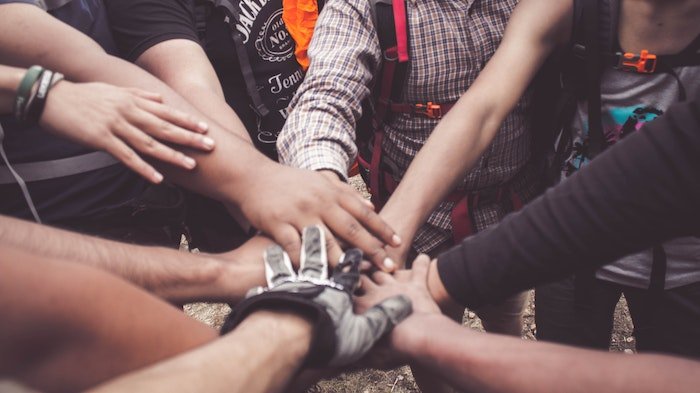 Aftercare can help reduce relapse and ensure that the addicted person is not left without anywhere to turn if their addiction takes hold once again.
Other factors that impact addiction development and maintenance such as the environment a person is living in, will also be unlikely to change once they are out of the drug and alcohol rehab in Kings Lynn.
Therefore looking into other services such as housing, community support and peer support in Kings Lynn is definitely advisable for any person with addiction problems.
Many rehab centres are able to refer people to these services, and charities such as Mind have several contacts that people are able to turn to with services such as outpatient support groups. [4]
To discuss your option for drug and alcohol rehab in Kings Lynn, please call us today on 0800 088 66 86.
Outpatient Support for Kings Lynn Drug and Alcohol Rehabilitation
Outpatient treatment is also available for drug and alcohol rehab in Kings Lynn.
These services below are available for people who have left residential rehab and want more support and for those seeking entirely outpatient treatment:
The Drug and Alcohol Behaviour Change Service in Kings Lynn also provide ongoing outpatient support in the form of one-to-one counselling and recovery programmes. [5]
FAQs for Drug & Alcohol Rehab in Kings Lynn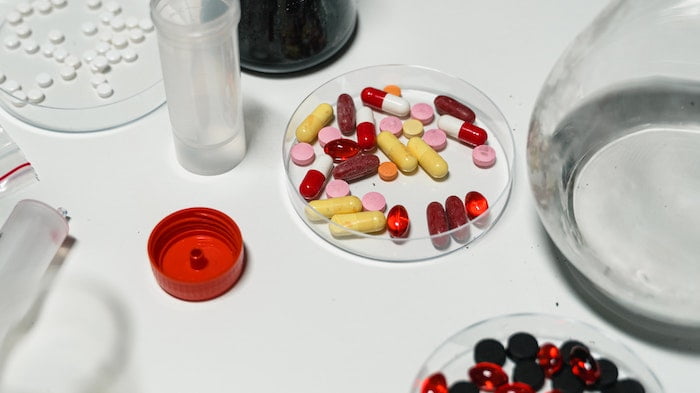 What Is Alcohol Addiction?
Alcohol addiction is a substance use disorder where a person is unable to control their alcohol intake, often drinking large amounts frequently and exhibiting negative physical and/or psychological symptoms when alcohol is not available.
What Is Drug Addiction?
Also a substance use disorder as dictated in the DSM V, drug addiction is when a person seeks out a drug or drugs compulsively and exhibits negative physical or psychological reactions when they are unable to take the drug.
What Is the Best Treatment for Drug & Alcohol Rehab in Kings Lynn?
The best treatment will depend on the individual in the treatment. The most commonly used treatments are CBT, family therapy and medication. Most treatments include medication at some stage.
How Long Does it Take to Overcome an Addiction?
Addiction recovery tends to get easier on a daily, weekly or monthly basis throughout treatment, although it is not a linear process. 28 days is the recommended length of time for drug and alcohol rehab in Kings Lynn as 28 days is the length of time it takes the average person to break a habit.
The length of time it takes to fully overcome an addiction , however, depends entirely on the person and their circumstances. For most people, it is estimated to take 2-5 years to fully overcome addiction and stop all behaviours along with most addictive thoughts.
To discuss your option for drug and alcohol rehab in Kings Lynn, please call us today on 0800 088 66 86.
Getting Help Today
If you would like to control your emotions and hence your addiction in Kings Lynn, contact Rehab Recovery today on 0800 088 66 86.
Alternatively, contact us through this website for a free and no-pressure assessment.
Many of our team have defeated their own personal addiction and so your call for help will be met with utter understanding and compassion.
References
[1] Public Health England (2020) Parents with problem alcohol and drug use: Data for England and Norfolk, 2019 to 2020, https://www.ndtms.net/resources/public/Parental%20substance%20misuse/East%20of%20England/EE_Norfolk_2019-20_Parental_substance_misuse_data_pack.html
[2] Wolfgang Stroebe (2011) Social Psychology and Health, p. 99. https://epdf.tips/social-psychology-and-health-pdf-5eccf51a0c28d.html
[3] Jerzy Vetulani, (2001) Drug Addiction. Part Ii. Neurobiology Of Addiction, http://if-pan.krakow.pl/pjp/pdf/2001/4_303.pdf
[4] Mind, https://www.mind.org.uk/information-support/types-of-mental-health-problems/recreational-drugs-alcohol-and-addiction/drug-and-alcohol-addiction-useful-contacts/
[5] Norfolk Alcohol and Drug Behaviour Change Service, https://www.changegrowlive.org/alcohol-drug-behaviour-change-norfolk
[6] World Health Organisation (2009) Clinical Guidelines for Withdrawal Management and Treatment of Drug Dependence in Closed Settings.