Drug & Alcohol Rehab in Wycombe
Surrounded by the Chiltern Hills yet within striking distance of London, the market town of Wycombe is a thriving area of Buckinghamshire.
However, like all communities across the UK, Wycombe is affected by the continuing rise of substance use disorders.
Many families in Wycombe experience the adverse effects of heavy drinking and its prevalence in surrounding areas.
Get the help you need to overcome addiction with the help of a rehab centre in Wycombe by calling our team today on 0800 088 66 86
Addiction Statistics In Wycombe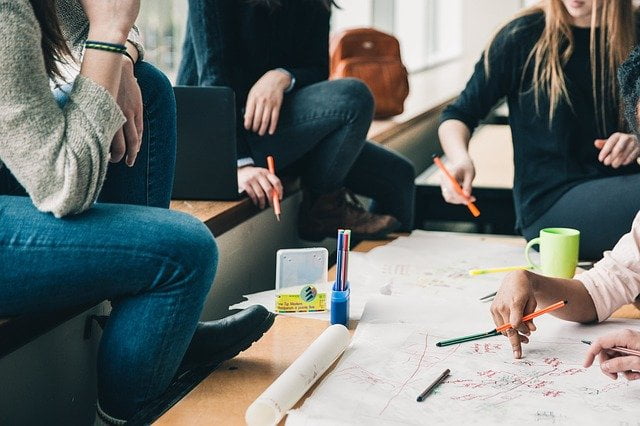 According to public health data for 2020, the South East area saw 35,162 alcohol-related hospital admissions.
Tragically, many people suffering from alcoholism didn't receive help in time.
In the same year, 3,132 people lost their lives to alcohol-related issues, and 986 specifically to alcohol.
London's drug abuse and trafficking crisis doesn't exist in a vacuum and, unfortunately, reaches the areas that border it: including Wycombe.
Lying just 28 miles from Charing Cross, and a mere 40 minutes via train, the Wycombe area has experienced some of the social issues arising from the capital's substance use problem.
The Office for National Statistics estimated that in the year 2020, over 270,00 subjects had contacted an addiction treatment provider.
This comes alongside data showing that 20% of adults aged between 16-24 had consumed an illegal substance in the last year, and started down the dangerous road towards addiction.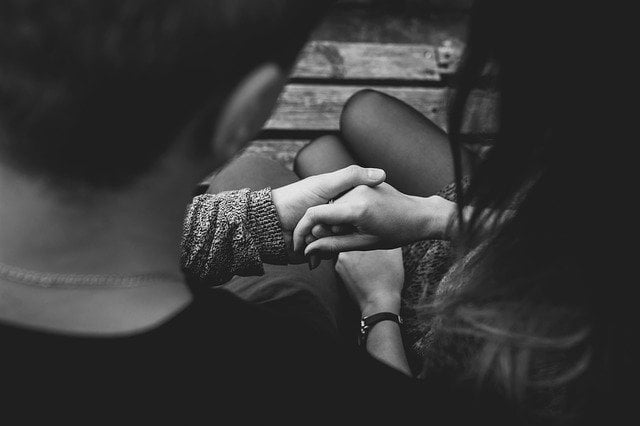 Since the Covid pandemic, it is feared that more people than ever are turning to drugs or alcohol in the Wycombe area- alongside the rest of the UK.
However, by presenting for treatment at the right services, recovery is within reach.
Here at Rehab Recovery, we'll help you find the right drug and alcohol rehab in Wycombe to facilitate your sobriety.
Don't wait until it's too late to get help – find the support you need from a rehab in Wycombe by calling our team on  0800 088 66 86
What Is Substance Use Disorder (SUD)?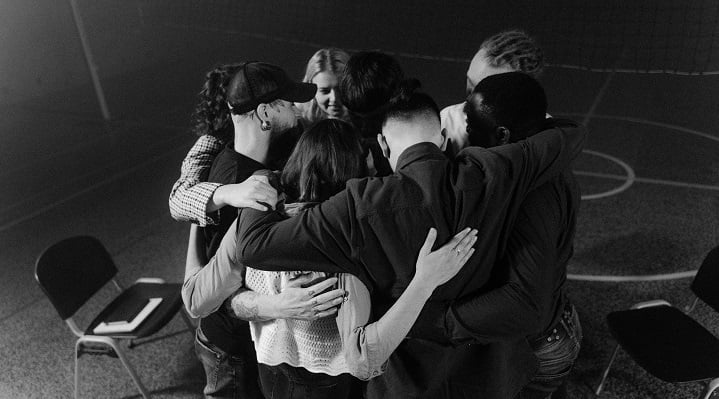 In recent years, addiction has received long-overdue scientific attention, and as a result, is now officially recognised as a chronic illness.
Now known as Substance Use Disorder, it's described by experts as a brain disease characterised by uncontrolled drug or alcohol consumption.
In the case of alcohol, for example, neurologists describe an alteration in the brain's reward circuitry which worsens with long-term drinking.
Repeated consumption will forge new neural pathways in the brain, which in turn causes the subject to become increasingly dependent on alcohol.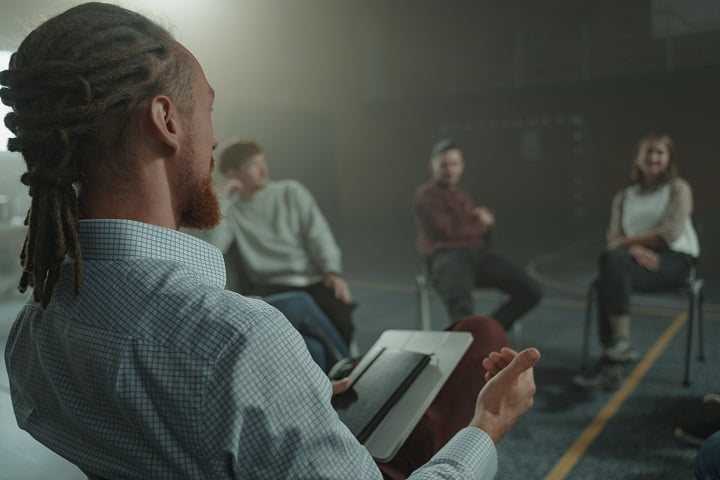 In the case of physically addictive drugs such as heroin and alcohol, sudden cessation will cause the body to go into shock, and begin exhibiting withdrawal symptoms.
However, the brain can also experience withdrawal, especially in the case of psychologically addictive substances like cocaine.
Regardless of whether drugs or alcohol are at the centre of addiction, the dangers of substance use disorder remain the same.
As someone's tolerance grows, they will reach a hazardous level of consumption to avoid drug or alcohol withdrawal symptoms.
You can read more about the disease of addiction here.
In these cases, it's imperative to seek treatment in the form of a drug and alcohol rehab in Wycombe.
Find the support that you need to overcome addiction at a rehab in Wycombe by calling our experts on 0800 088 66 86
Holding An Intervention In Wycombe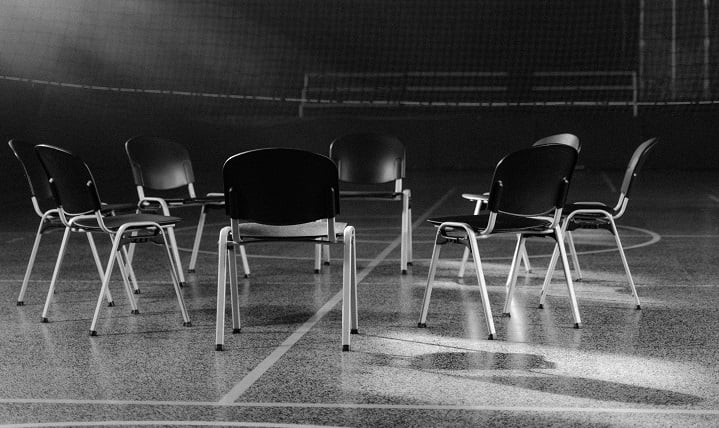 Interventions for SUD have been utilised for many years by concerned loved ones in an attempt to help an addicted individual.
While many people readily accept or even seek out treatment for their addiction, just as many will deny that they have a problem.
Here at Rehab Recovery, we understand how distressing it can be to watch a loved one continue unaided on a path of self-destruction.
As such, we've made it our mission to provide intervention guidance and can help you access the services of an Interventionist.
As exerting too much pressure on an individual can be counterproductive to their recovery, interventions should be carried out sympathetically.
CRAFT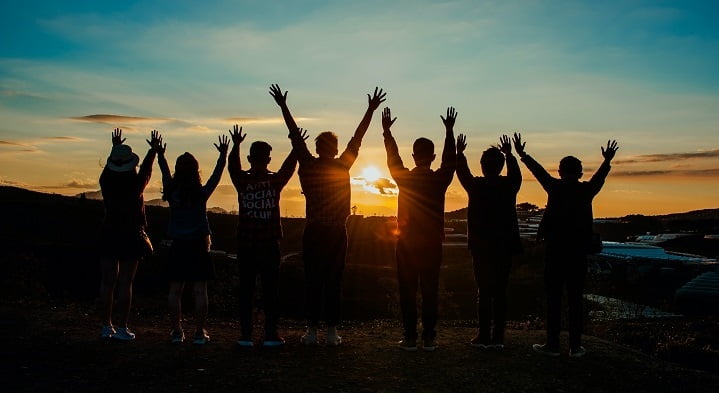 An interventionist will likely use non-confrontational frameworks to guide conversations, such as the CRAFT method.
A CRAFT intervention helps participants to communicate effectively and take criticisms on board even if they are difficult to hear.
This emphasis on the family and their well-being makes CRAFT an increasingly popular method among both clinicians and Interventionists.
To ensure that your loved one gets the right help from a rehab centre in Wycombe, talk to our team today on 0800 088 66 86
What Is Rehab For Addiction In Wycombe Like?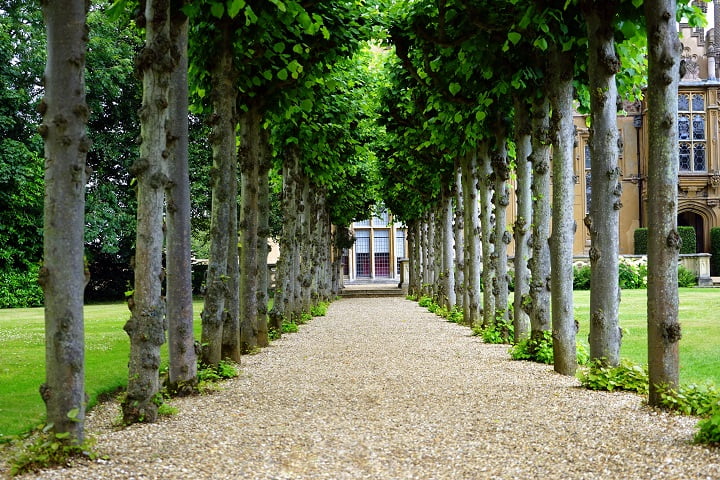 Rehab is a term that has been around since the 20th century and is an abbreviation of its longer counterpart, rehabilitation.
While it can be applied as an umbrella term for restoring someone's health, it has a more specific meaning in the context of substance addiction.
If someone with a drug or alcohol addiction attends rehab, it means they will go to a medically supported facility, either full-time or part-time and undergo treatment.
A drug and alcohol rehab provides patients from all walks of life with the skills and support needed to overcome SUD.
Addiction is not considered a 'choice' or 'moral failing' on behalf of the addiction sufferer – so the focus of rehab is always on returning agency to the patient.
While many rehab clinics offer similar styles of psychotherapy, relapse prevention and drug detox, there are many forms of rehabilitation.
Just as there are many types of substance use disorder, so are there many types of treatment centre.
One drug and alcohol rehab in Wycombe might specialise in helping opioid users, while another will focus mainly on treating alcohol use disorders.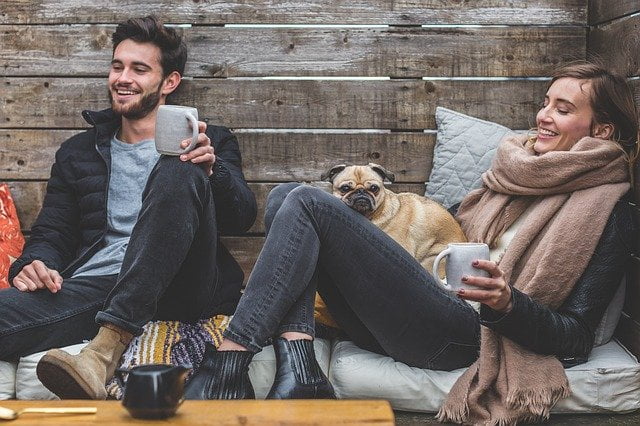 Moreover, patients can choose whether they want to undergo rehab care as an inpatient or an outpatient.
Inpatient treatment programmes involve the subject staying on-site in accommodation.
Usually, this is recommended for severe cases of addiction for whom it's dangerous to be left unsupervised.
Dissimilarly, outpatient care at rehab refers to an individual living at home and attending therapy appointments in their own time.
Experience the many benefits of addiction treatment services in Wycombe for yourself by calling us today on 0800 088 66 86
Types Of Addiction Treatment In Wycombe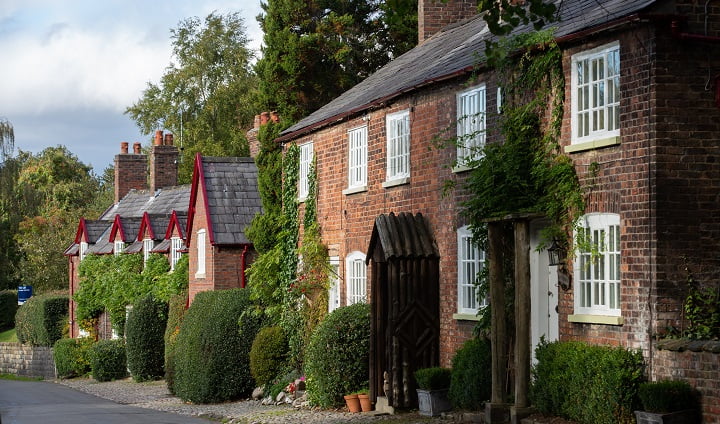 When beginning their search for an optimal drug and alcohol rehab in Wycombe, many people find the array of choices overwhelming.
This vast range of options presents different specialities, methods, and of course differing price tags.
Perhaps the easiest way to classify types of rehab is to divide them into free or private services.
In the UK, free addiction treatment is provided solely under the NHS and provides outpatient rehab for the majority of cases.
In contrast, private healthcare institutions require their patients to live on-site at rehab for the duration of their treatment.
How Bad Is My Addiction?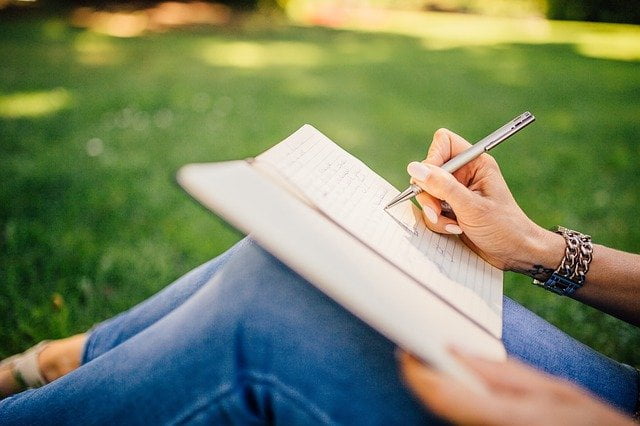 Knowing which type of rehab to consider is often a case of assessing the individual's addiction severity.
To help with this decision, multidimensional assessment tools such as The ASAM criteria are used by both clinicians and patients.
The criteria describe four levels of patient treatment for SUD, which are: outpatient and intensive outpatient treatment, inpatient treatment (residential rehab), and partial hospitalization.
Subjects are given a non-judgemental health evaluation so that they can be placed in the best clinic for their needs.
To learn more about rehab in Wycombe and what it can do for you, call us today on 0800 088 66 86
Free Addiction Treatment Services vs Private Rehab In Wycombe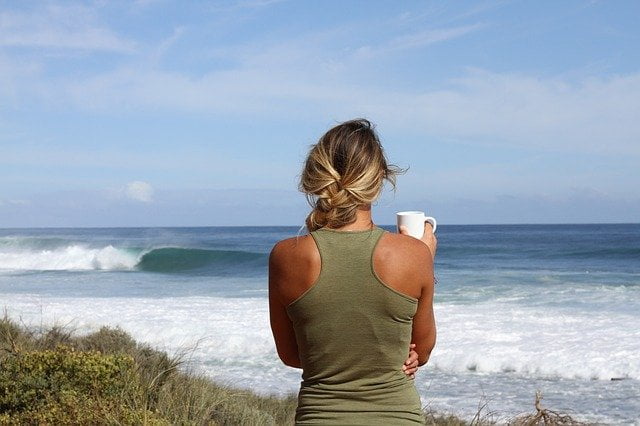 While the standard of care is deemed exceptional in both NHS and private settings, one will be better than the other depending on a patient's addiction history.
As such, there are many factors to consider before choosing one type of treatment over the other.
Pros of Private Services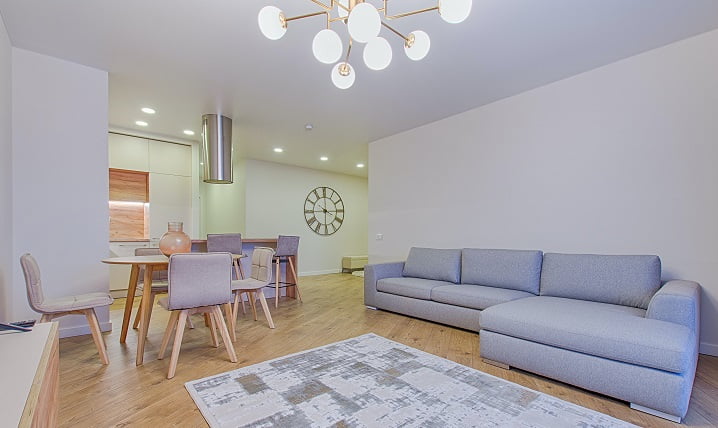 The consensus among addiction specialists is that private services are the most effective for treating SUD.
This is mainly due to the residential nature of private care, which allows patients to move away from triggering environments.
Those enrolled at a private drug and alcohol rehab in Wycombe can focus solely on their recovery.
Oftentimes, career-related stress and other aspects of daily life can hinder how well someone responds to treatment.
By having their own accommodation at their chosen rehab, patients can leave behind any triggering environments or temptations.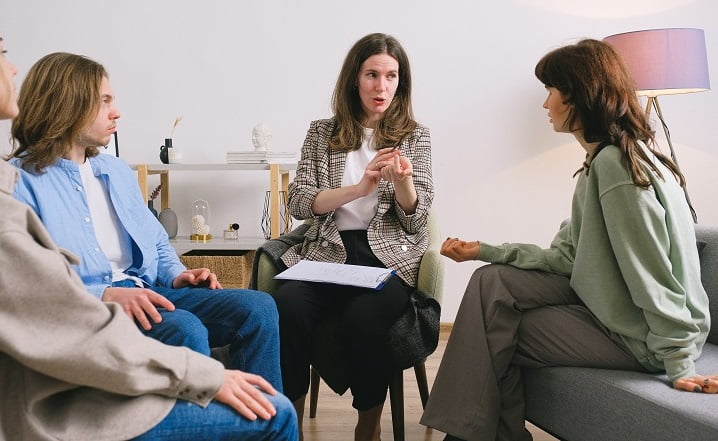 Only then can they practice a daily routine of therapy and relapse prevention workshopping, alongside proper medical support.
Alongside the benefits of a structured routine, those undergoing care privately will reap the rewards of personalised treatment.
As each case of SUD is specific to the individual, their life experiences and unique personality, receiving bespoke treatment is vital.
After your initial evaluation, an addiction psychiatrist will create a programme with therapy models carefully tailored to suit your needs.
This includes planning for the treatment of co-occurring disorders, which can be addressed under the same roof as substance use disorder.
Cons of Private Services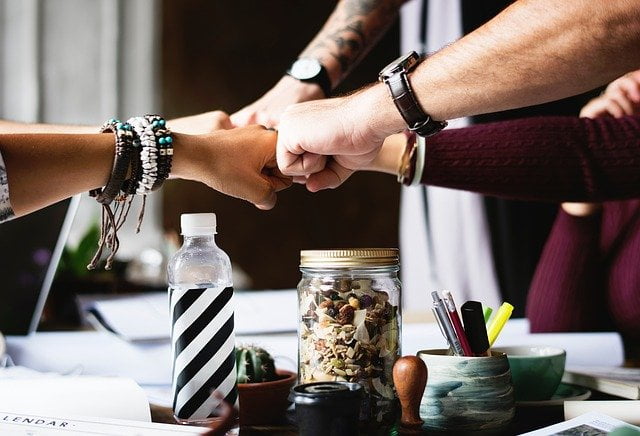 However, high-quality therapy and 24-hour care come with an often sizeable price tag.
Residencies lasting 28 days are typical of inpatient programmes and cost between £5,000 and £14,000.
This wide range accounts for a number of variables, including a rehab's location, facilities and reputation: all of which will affect the final cost.
For those concerned by the cost of private rehab, there are many ways that clinics are aiming to make treatment more accessible.
Many centres offer payment plans for their clients and other examples of financial aid that can be tailored to an individual's resources.
Pros of Free Services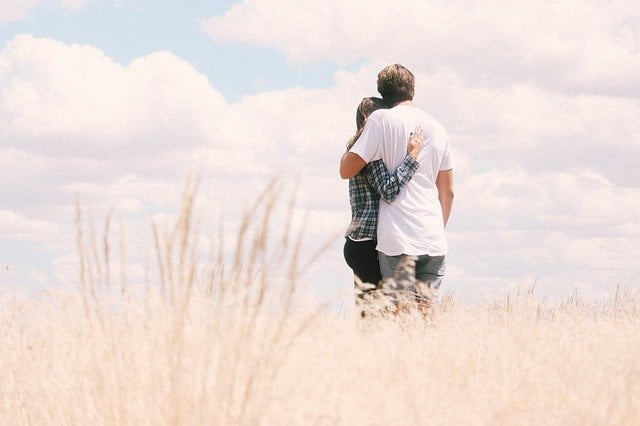 Similarly, those choosing to go down the route of NHS treatment for addiction can expect various benefits.
Most of these pros relate to affordability, accessibility and flexibility.
Patients can take comfort in the assurance that the cost of their treatment is already covered and that they won't suffer financially while they rehabilitate.
Moreover, outpatients at a centre providing free treatment can return home following therapy.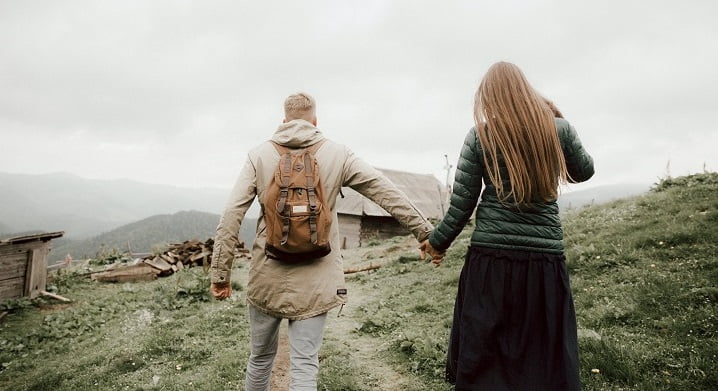 This is particularly important for those with demanding jobs or academic work, families to care for and other social responsibilities.
Patients receiving NHS treatment will often have the opportunity to detox at home.
This means they can reduce the levels of a substance in their bodies while maintaining their daily routines.
They'll also receive frequent evaluations and any medication if necessary.
However, an off-site detox is unlikely to have the same level of personalisation as private care.
Cons of Free Services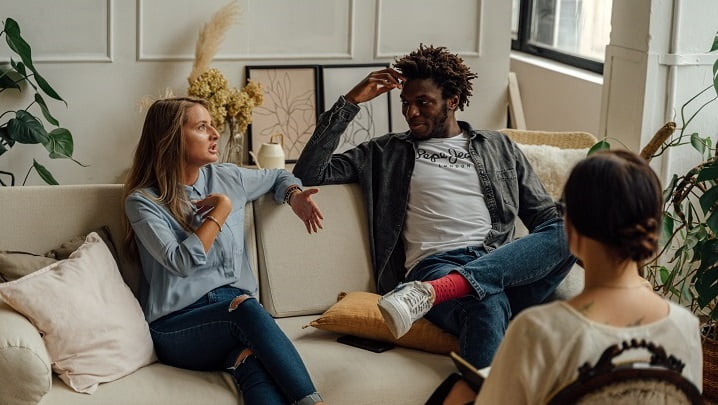 On the other hand, this more remote style of treatment isn't suitable for those with severe addictions.
While mild to moderate substance use disorders can be treated through outpatient care, many victims require 24/7 support.
If someone's addiction is acute, returning to an environment where they are confronted by triggers greatly enhances the threat of relapse.
Moreover, those with dangerous dependencies such as heroin require clinical assistance and the use of prescription drugs while they get clean.
In these cases, withdrawal can be particularly nasty and sufferers will need medical staff on hand to manage symptoms.
Due to high demand and low funding that has since exacerbated post-pandemic, NHS waiting lists are notoriously long.
While the quality of care remains high, patients may have to wait weeks or months before they are enrolled in an NHS programme at a drug and alcohol rehab in Wycombe.
Make sure that you choose the right addiction treatment services for your needs by calling our team today on 0800 088 66 86
How Long Does Treatment At Rehab In Wycombe Last?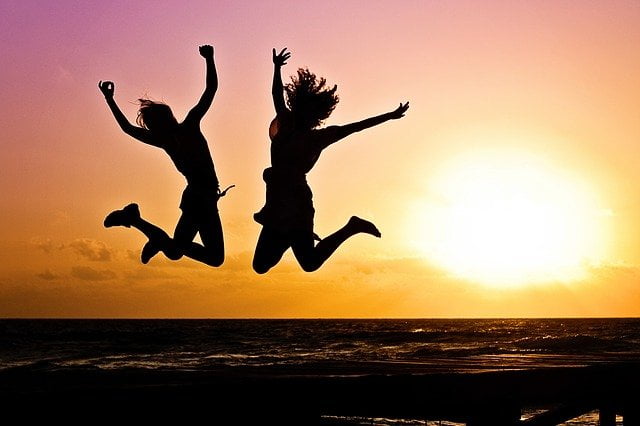 Rehab is an incredibly personal journey that differs greatly from one individual to another.
As such, the length of treatment will vary depending on a patient's addiction severity, substance use history and levels of motivation.
Inpatients at a drug and alcohol rehab in Wycombe will typically undergo a treatment length of 28-days.
These programmes include a medicated detox of around 7-10 days, followed by therapy and relapse prevention strategies.
However, the phase length of SUD treatment can last for up to a year if a patient's condition is severe.
For example, those battling substances with a high chance of relapse such as heroin will need to undergo long-term treatment.
Dual Diagnosis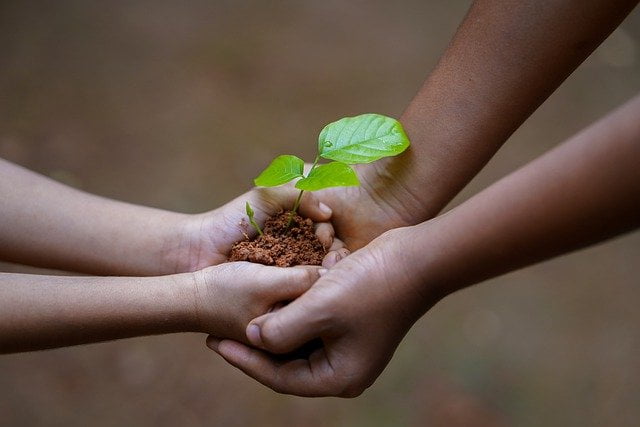 Moreover, patients who have received a dual diagnosis from their consultant will need a longer residency.
Co-occurring disorders such as mental health afflictions and addiction require intensive treatment.
This is because one condition will often make the other worse – creating a vicious cycle that requires long-term assistance.
Support After Rehab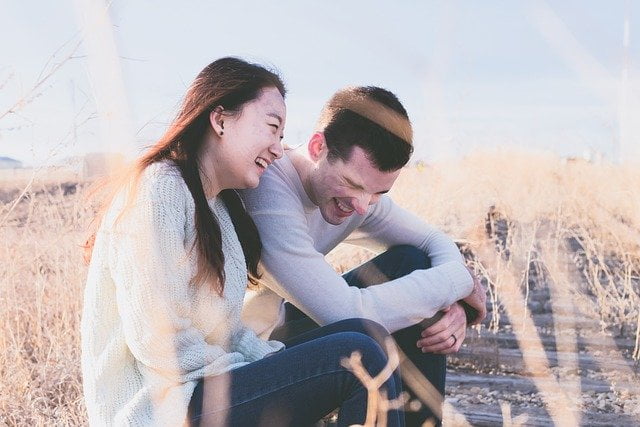 It's also important to note that rehabilitation doesn't end after leaving the clinic of your choice.
Recovery is a long-term process requiring a comprehensive aftercare programme to prevent relapse.
Many individuals continue receiving group therapy sessions through their localAlcoholics Anonymous (AA) or Narcotics Anonymous (NA) in Wycombe.
These groups were established in the 1970s to help those in recovery maintain their sobriety.
Alongside community-based therapy, they'll also attend evaluations as an outpatient to monitor their progress and ensure they are at ease.
As time goes on, clinicians may increase or lower the dosage of any medication they received whilst in rehab.
Those receiving treatment solely as an outpatient often spend longer than 28 days attending therapy at a drug and alcohol rehab in Wycombe.
This is because their treatment is less concentrated, spread out in a weekly or biweekly schedule to offer flexibility.
For a more accurate prediction of how long your stay at a rehab clinic in Wycombe will last, give our team a call on 0800 088 66 86
Alcohol Rehab And Heroin Rehab In Wycombe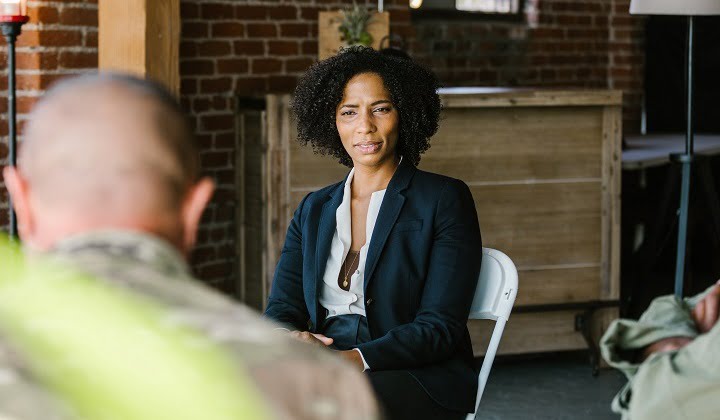 Though alcohol and heroin are vastly different substances, they cause the same physical addictions and potentially life-threatening withdrawal.
Therefore, upon presenting for treatment at a drug and alcohol rehab in Wycombe, those battling alcohol addiction or heroin addiction must undergo a medicated detox.
Detox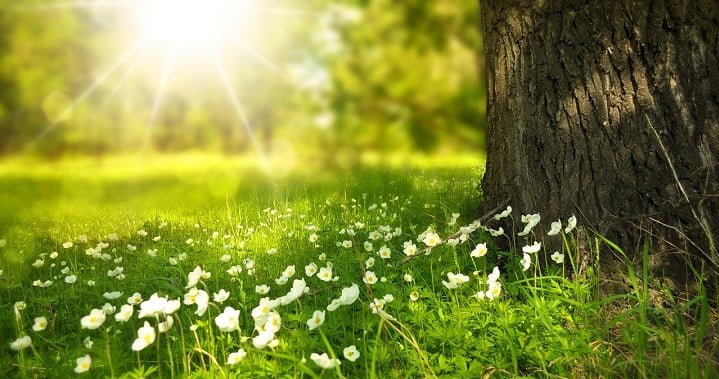 With a physical addiction, patients will experience actual bodily symptoms mere hours after consumption ceases.
If left untreated, a number of painful withdrawal symptoms will manifest, such as delirium tremens, vomiting, diarrhoea and much more serious concerns.
As the body goes into shock, alcohol and heroin withdrawal can be fatal, which means a medicated detox is required.
Also known as pharmacological intervention, patients will receive prescription drugs from a clinician, while they slowly withdraw toxins from their system over 7-10 days.
The type of medication you are offered will depend on the symptoms you experience and your chances of relapsing.
The prescription drug Naltrexone is used for both alcohol and heroin to block the "high" associated with both substances, thereby reducing cravings.
As alcohol can produce psychological addictions, it may also be necessary to take anxiety-reducing beta-blockers.
While intense, this form of alcohol detox or heroin detox is vital for these substances.
Medication combined with slow tapering allows patients to progress through the main part of their programme with a clear mind.
Therapy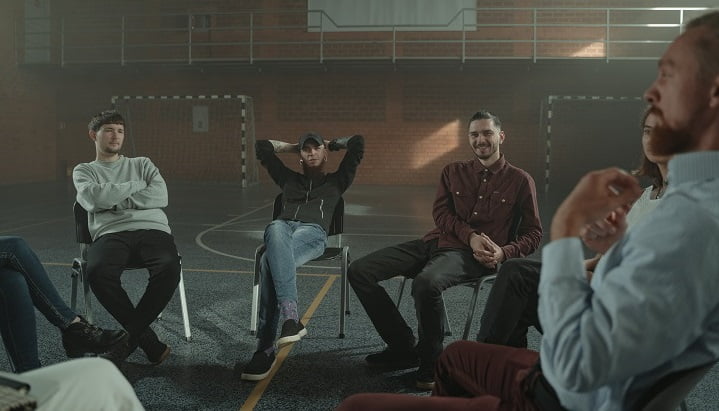 After overcoming withdrawal, patients at a drug and alcohol rehab in Wycombe will undergo behavioural intervention therapy.
Those addicted to heroin or alcohol benefit most from Cognitive Behavioural Therapy, as it allows them to get to the bottom of their addictions.
CBT sessions allow subjects not only to delve into their addiction but to overcome other negative habits.
As heroin use disorder and alcohol use disorders are both conditions of chronic relapsing, breaking this cycle through behavioural training is key.
Whether you're struggling with alcohol addiction or heroin addiction, get the help you need from a rehab centre in Wycombe by calling us on 0800 088 66 86
Cocaine Rehab, Cannabis Rehab And Other Drug Rehab In Wycombe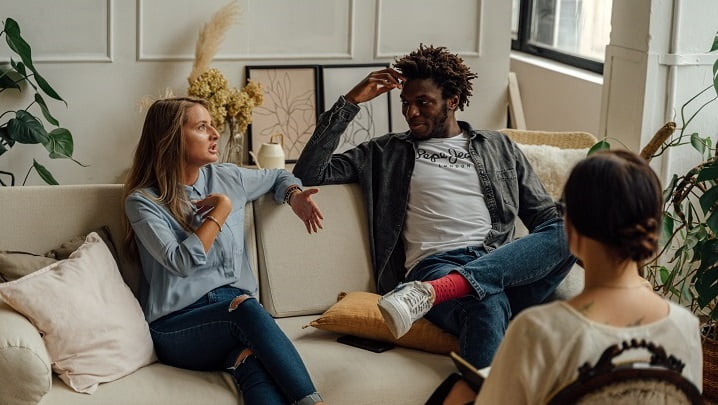 Unlike alcohol or opioids like heroin, cocaine and cannabis are typically associated with psychological addictions.
This means that, while not as fatal as the above-mentioned substances, patients will experience mental discomfort when they quit.
Initially, patients must remain under supervision at a drug and alcohol rehab in Wycombe.
Withdrawal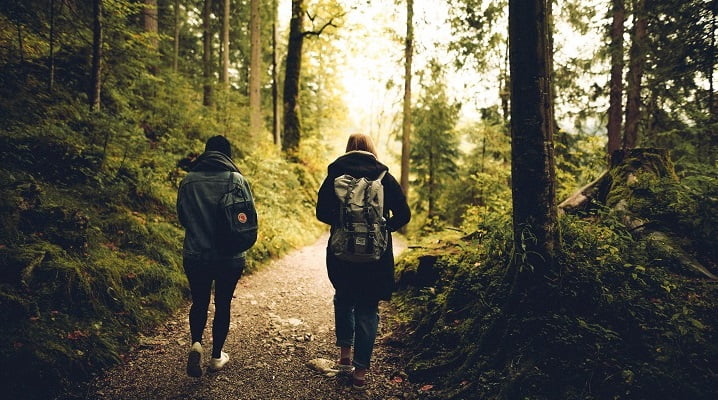 Usually peaking in the first 1-3 days after use, cocaine and cannabis withdrawal is characterised by insomnia, anxiety or depression.
While patients can receive long-term medication such as SSRIs to help with depression, medication isn't a strong focus of cannabis or cocaine withdrawal.
Cannabis detox does not exist, and neither cocaine detox nor crack cocaine detox is necessary as these substances are not physically addictive. 
Alternatively, patients can undertake a shorter detox of around 5-7 days, and spend more time in therapy and addiction counselling sessions to address their well-being.
Therapy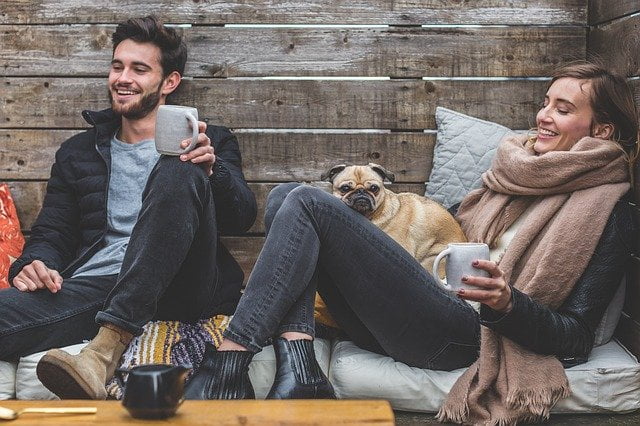 Working with a therapist who can build an understanding of your addiction is the best way to tackle a psychological dependency.
In therapy, victims of cocaine addiction or cannabis addiction can work to create new patterns of thought while identifying their triggers.
Eventually, they'll be able to create new reward pathways in the brain and escape their psychological addiction.
Those struggling with intense emotions following substance use may prefer Dialectical Behavioural Therapy (DBT).
This form of behavioural therapy is a staple of many treatment programmes at a drug and alcohol rehab in Wycombe.
While DBT doesn't tackle the cognitive distortions related to cocaine or cannabis addictions, it treats the mental ramifications.
In these sessions, subjects can learn how to manage their emotions and practice acceptance.
Beat your addiction with the help of a drug addiction treatment in Wycombe – call us today on 0800 088 66 86
Therapies And Addiction Counselling At Drug And Alcohol Rehab In Wycombe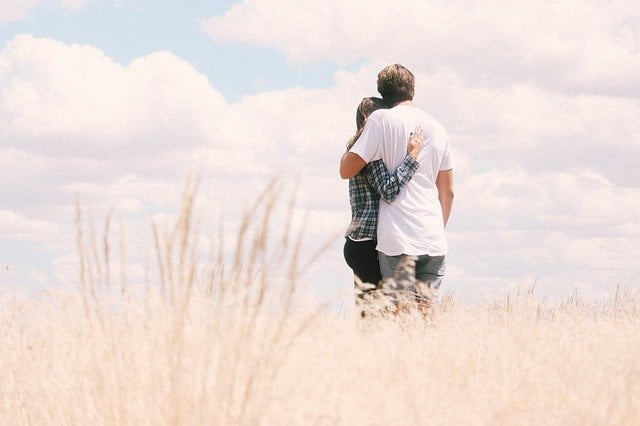 If you've already researched types of therapy, you'll probably have noted the sheer number of methods available.
At a drug and alcohol rehab in Wycombe, both individual therapy and group therapy styles are fundamental parts of every treatment programme.
Modalities vary from holistic therapies to behavioural intervention, and more.
Cognitive Behavioural Therapy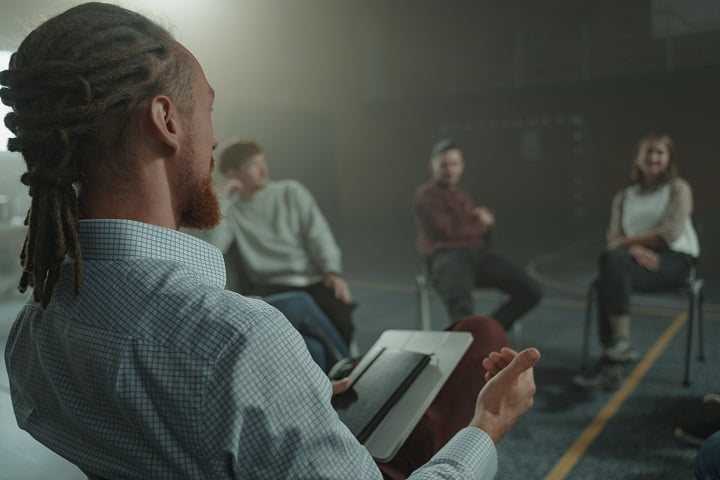 Cognitive Behavioural Therapy (CBT) is frequently used as a primary treatment method for those with SUD.
It aims to increase patients' awareness of how their thoughts, emotions, and actions intertwine.
CBT therapists and their patients spend most of their time in sessions identifying cognitive distortions.
These unhelpful ways of thinking make individuals perceive things in an exaggerated or unrealistic way, and are thought to underpin SUD.
This effective form of treatment helps people to learn ways of challenging their negative, irrational thought processes.
Once they've done this, CBT participants can begin adopting positive patterns of behaviour and escape the cycle of addiction and relapse.
Dialectical Behavioural Therapy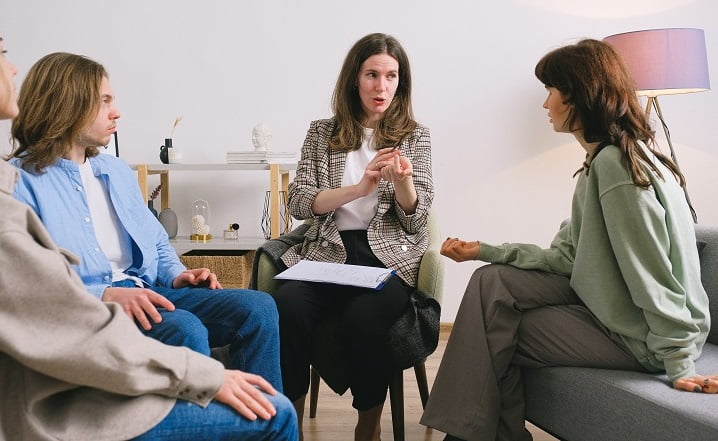 Traditionally, Dialectical Behavioural Therapy (DBT) was implemented to treat the victims of borderline personality disorders.
It has since been adapted to help those with substance use disorders recover from past trauma and manage their emotions.
While similar to Cognitive Behavioural Therapy, DBT instead emphasises the emotional side of recovery and uses mindfulness to combat intrusive thoughts.
Instead of rejecting these feelings, DBT patients are encouraged to accept them and strike a balance between change and acceptance.
In communicative sessions with their DBT therapist, patients work towards achieving emotional stability.
This is achieved through problem-solving, self-validation techniques and how to maintain focus.
Motivational Interviewing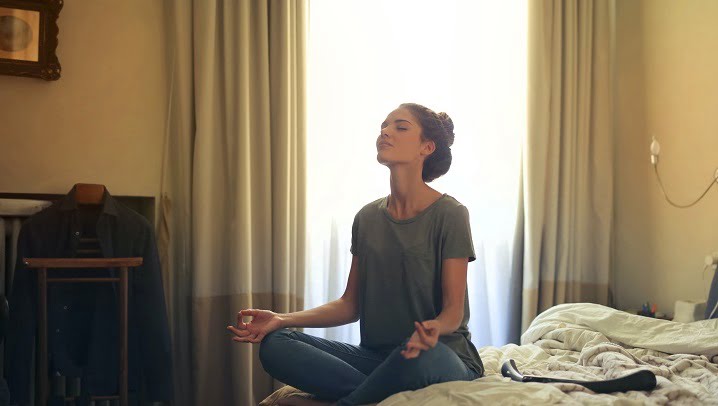 Motivational Interviewing (MI) is another communicative approach that falls more into the counselling bracket.
This goal-orientated style of therapy helps patients reinforce their recovery objectives.
This could be as simple as attending therapy at a drug and alcohol rehab in Wycombe, or as long-term as staying sober for 5 years.
In a typical MI session, the counsellor will ask the patient to explain why they want to recover.
By openly discussing their motivations or reservations, subjects can rebuild their intrinsic motivation.
Many MI participants find that they manifest their goals simply by talking about them. Often, this style of therapy comes hand in hand with Motivational Enhancement Therapy.
Support Sessions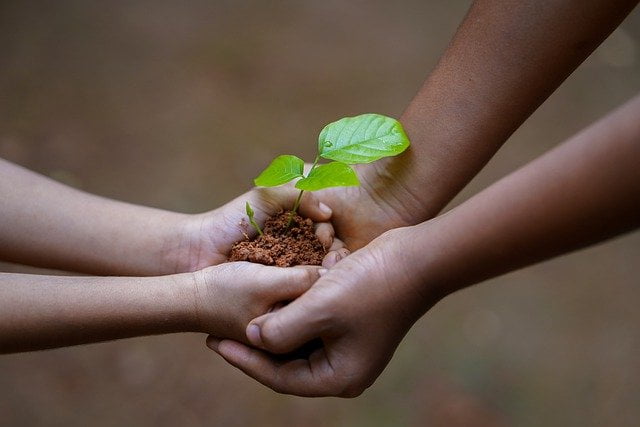 Addiction support groups, while not necessary, are great ways to reduce feelings of isolation and prepare for life outside of rehab.
Sessions are typically limited to around 8-12 participants and are guided by a therapist to boost participation.
Many studies have shed light on the effectiveness of group support sessions in rehab.
Not only do they give patients a platform to discuss their feelings, but they facilitate lasting friendships post-rehab.
Participants take comfort in sharing their coping mechanisms with peers, alongside whom they are experiencing the highs and lows of recovery.
Family Therapy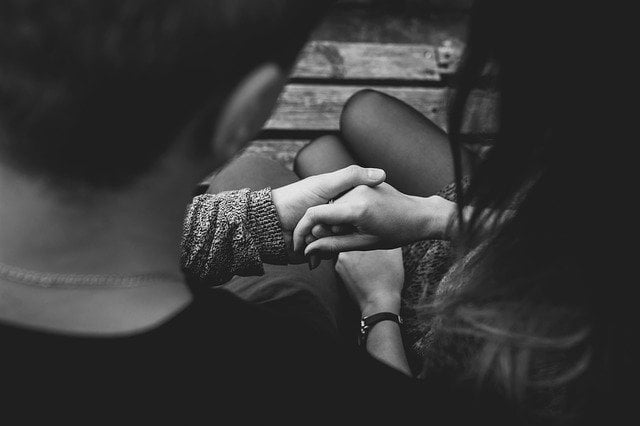 In family therapy sessions, loved ones come together at a drug and alcohol rehab in Wycombe to heal collectively.
This type of therapy is recommended for patients with fractured familial relationships or support networks that have been broken by their addiction.
Workshops are carefully mediated by a therapist who will aim to facilitate helpful discussion.
Such conversations help families understand their addicted loved ones and learn how to communicate with them in a way that builds trust.
Families undergoing therapy together will also learn to identify personal relapse triggers.
This will help them assist their loved ones in potentially triggering situations.
Holistic Therapies (HT)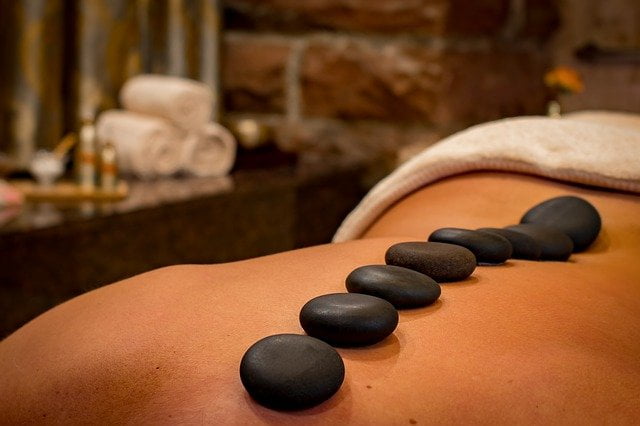 While other therapies have a singular objective, such as addressing a particular symptom, holistic therapy has many.
This all-encompassing therapy aims to treat the entire individual and all the components that make them unique.
As such, HT workshops focus on either the mind, body, spirit or all three in unison.
HT participants at a drug and alcohol rehab in Wycombe will have the chance to try a new hobby or re-engage with one previously lost to their addiction.
This can come in many forms, including music therapy, art therapy, mindfulness, meditation, yoga and nutritional counselling, amongst many more.
To experience any and all of these supremely effective therapies at a rehab clinic in Wycombe, call us today on 0800 088 66 86
How Rehab In Wycombe Helps With Relapse Prevention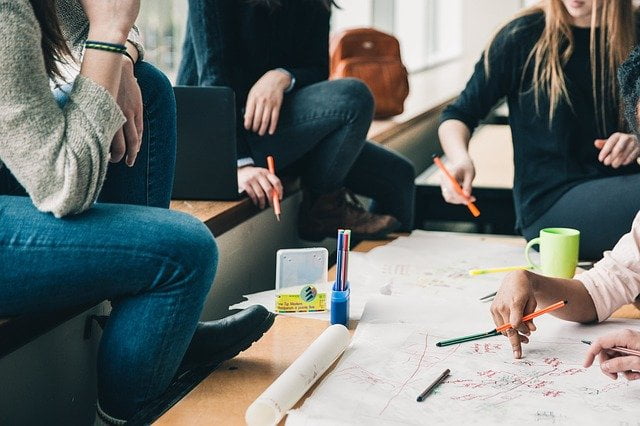 Many experts have agreed that abstinence is far more effective than harm reduction or moderation management.
As such, most rehab service providers will include relapse prevention as part of their overall recovery program
Generally, this is included to help individuals struggling with addiction feel more independent in their long-term recovery once they leave a rehab centre or alternative addiction treatment programme.
When making the plan, individuals are encouraged to be as honest and realistic with their expectations for the future, taking into account their history of addiction and progress through different treatments.
Often, this plan will include the individual's triggers, cravings and contact numbers for their addiction supervisor and/or addiction support network.
Though it is not always required – not every individual is guaranteed to relapse after leaving rehab – having a relapse risk prevention plan is a vital part of rehabilitative training and equips individuals with tools and techniques to continue their long-term recovery.
Beat addiction once and for all – call us today on 0800 088 66 86
Support Available After Leaving Rehab – Aftercare And Future Treatments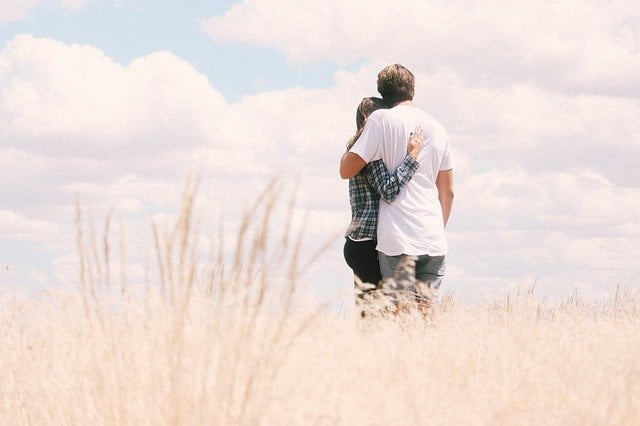 Even after leaving rehab, however, individuals will never be left completely alone in their recovery.
Especially through residential rehab centres, individuals will often be offered an aftercare programme, comprising one-year of support from an addiction specialist, as well as the availability of the individual's return to the centre should they need it.
For those who have partaken in rehabilitation outside of a residential centre, most service providers will offer some form of aftercare.
This is more likely to be the enrolment in addiction support networks such as Alcoholics Anonymous or the introduction of further personal learning techniques such as SMART (Self-Management and Recovery Training).
In all cases, the individual will never be left completely alone: Rehab Recovery provides a 24/7 addiction support hotline on 0800 088 66 86, meaning that we can be contacted about any query relating to addiction, no matter which stage of the process the individual may be in.
Additionally, this number can be used to ask any further questions about addiction or rehabilitation or to learn more about anything read on this webpage today.
To ensure that your stay at a rehab clinic in Wycombe is matched with an equally effective aftercare plan by calling us on 0800 088 66 86
Get Help Today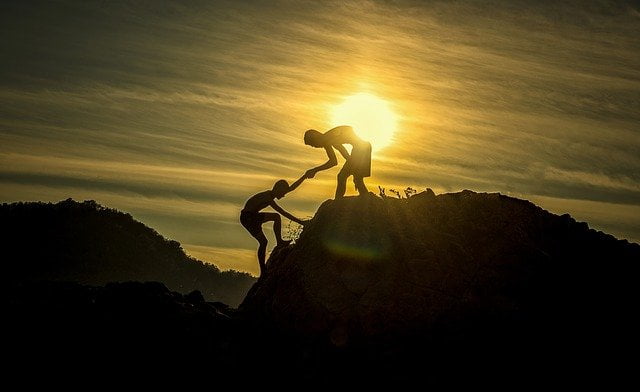 Professionally supported drug and alcohol rehab is one of the best ways to recover from addiction.
If you are worried about substance use, either for yourself or for someone you love, it is better to get help sooner rather than later.
Call a member of our team today on 0800 088 66 86 for advice on the next steps you can take to beat addiction for good.
When you make the choice to reach out and get help for your addiction, you're choosing to pursue a happier, healthier and longer life.
We offer connections to multiple addiction treatment services across and near to Wycombe, including in High Wycombe, Maidenhead, Slough, Windsor, Reading, Oxford, Watford, Hemel Hampstead and many more.