Drug and Alcohol Rehab in Oxford
According to a 2019 study [1], 10 in every 1,000 people in Oxfordshire are dependent on alcohol, with 87% of adults who need treatment not accessing it.
This is extremely concerning, particularly when one considers the dramatic impact that alcohol addiction can have on a person's health and life expectancy. [2]
Drug-related deaths [3] in Oxford totalled to 11 in 2020, contributing the most out of any area to Oxfordshire's total of 42.
If you or someone you love is struggling with alcohol or drug addiction, we are here to help you find the perfect rehab.
All alcohol and drug rehabs in Oxford follow the principles of abstinence. This is where the aim is to help you recover from drugs and alcohol entirely [4] and then refrain from their use for the remainder of your lifetime.
This is in contrast to the harm reduction model [5] of addiction treatment.
Experts have agreed [6] that abstinence is far more effective than harm reduction or moderation management.
Begin your journey towards sobriety with the help of a rehab clinic in Oxford –  call us today on 0800 088 66 86
The Disease Model Of Addiction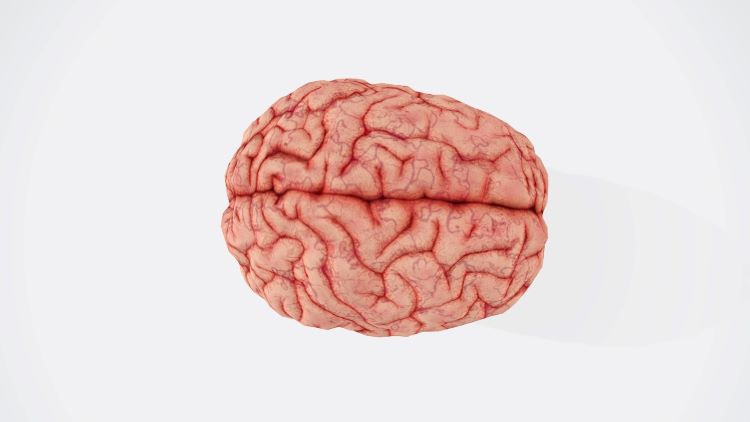 A dangerous misconception surrounding addiction is that it comes about from the moral failures of those who develop them.
This idea suggests only people who make bad decisions can become dependent on drugs, and this is both wrong and destructive.
Anyone can develop addiction, at any age [7] and from any background, and is just as likely to come from occasional use, weekly indulgence [8] and daily abuse. [9]
The disease model of addiction [10] clarifies that the development of alcohol and drug addictions is not so easy to explain.
It highlights that brain activity can cause individuals to behave against their better judgement, with upbringing and genetics also playing a part alongside many other factors. [11]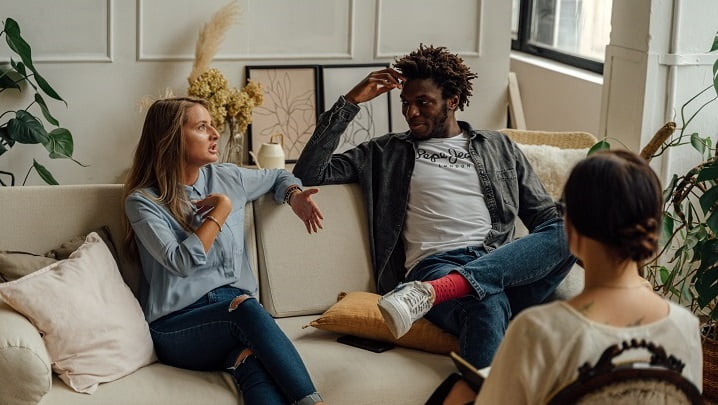 This model correctly addresses the variety of conditions which make individuals more or less likely to become addicted.
It is really important for those fighting addiction to understand this so that they don't become demoralised and blame themselves.
The disease model also makes it clear that addiction cannot be fully cured [12], which is a very important consideration 
You can read more about the disease of addiction here. [13]
To learn more about how this approach can enable effective addiction treatment in Oxford, call our team today on 0800 088 66 86
Dual Diagnosis At Rehab In Oxford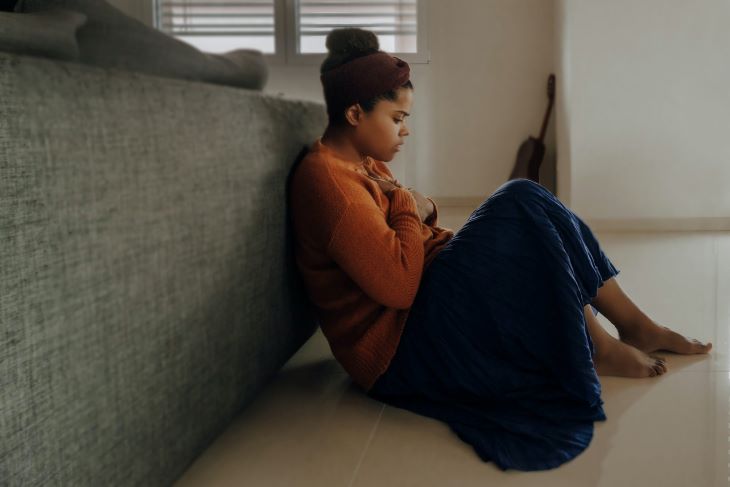 The relationship between addiction and mental health is a very complex and important one.
Dual diagnosis, the recognition within rehab of this connection, is also essential when it comes to effectively tackling substance abuse.
These conditions often include: [14]
The negative symptoms of these addictions can trigger addictive behaviour [16], with substance abuse acting as a desperate form of self-medication, or can arise as a direct consequence of drug or alcohol addiction.
Dual diagnosis is necessary during drug and alcohol rehab in Oxford if therapy is to be effective.
Without recognising the impact of mental health, treatment cannot tackle the root motivations of substance abuse [17] and provide techniques for relieving and reducing them.
To discover how drug and alcohol rehab in Oxford can provide effective support for your mental health, call us today on 0800 088 66 86.
Rehab's Focus On Abstinence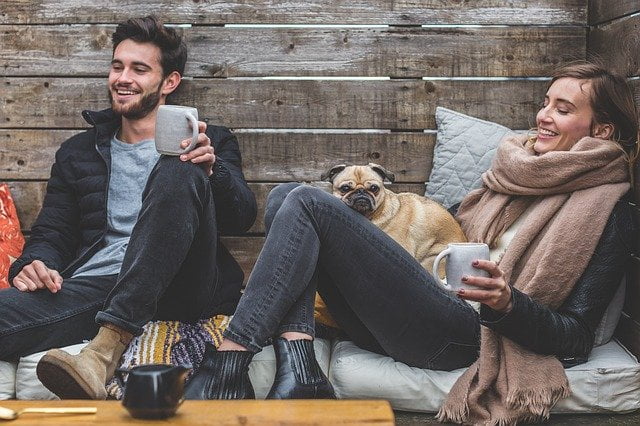 Addiction recovery is considered by most drug and alcohol rehabs in Oxford as being a process of encouraging abstinence.
Individuals are supported in quitting their substance use altogether, rather than simply reducing it or managing the risks brought on by it.
Abstinence has several benefits over these latter approaches.
The most important of these is how it protects individuals, both in terms of their health and their progress away from addiction.
By staying away from drugs and alcohol, individuals are far less likely to slip back into using them.
They are not given the opportunity to build up their tolerance, and their progress and well-being are not threatened as a result.
Rehab, with its clear rules and structure [18] for everyday routine, is uniquely equipped to help this happen.
The Benefits Of Inpatient/Residential Rehab In Oxford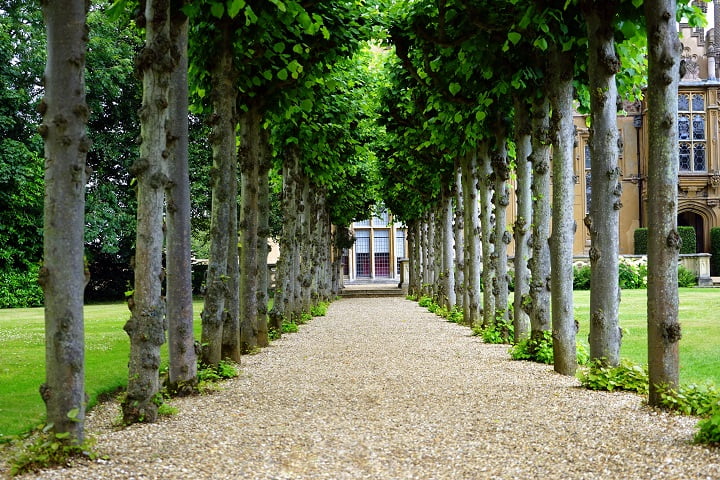 Addiction [19] is not considered a 'choice' or 'moral failing' on behalf of the addiction sufferer – so the focus of rehab is always on returning agency to the patient.
Residential rehab (also known as inpatient rehab) in Oxford is often one of the most suitable forms [20] of alcohol and drug addiction treatment services, and this stems from the fact that it has several key benefits over outpatient services.
These include:
If you want to learn more about what residential rehab in Oxford can do for you, call us on 0800 088 66 86.
Private VS Council-Funded Alcohol And Drug Rehab Treatment In Oxford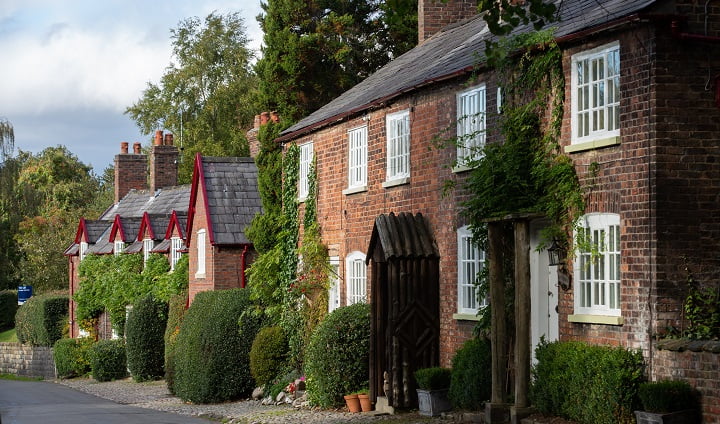 Evaluating Private Rehab
Some of the main benefits of private rehab include:
A wide variety of resources and activities, including spa, sport, and recreational facilities.
Ability to attract the best talent in the field of addiction.
Picturesque locations and serene environments.
Personalised catering and private accommodation.
Tailored recovery plans which focus on achieving goals specific to an

individual

's situation.
Access to 24-hour support.
The drawbacks to private rehab include:
High, often unaffordable admission costs.
Remote locations often require relocation in order to access.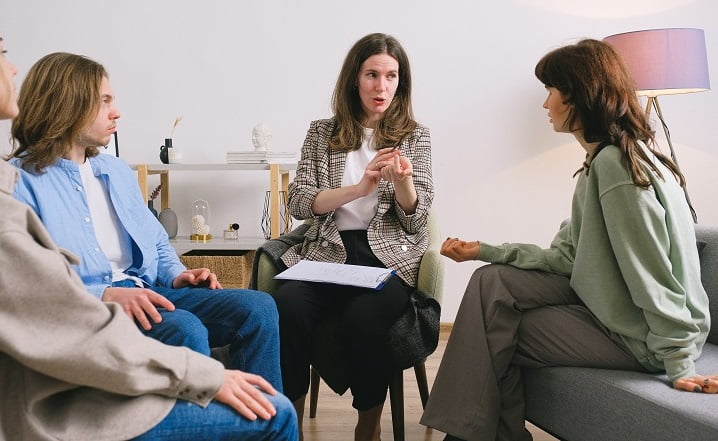 Evaluating Council Rehab
Some of the main benefits of council rehab include:
Council funding ensures that

individuals

from all financial backgrounds can access the help they need.
Council facilities are located all over the UK, meaning everyone in the country has somewhere close to them where they can receive support.
The drawbacks of council rehab include:
The application process for council funding is long, and many who apply can fail to secure the money for rehab.
Delays that result from the long application process can lead to conditions becoming worse before treatment.
High demand limits the length of time

individuals

get with addiction specialists.
High demand also means assessments and treatments are more impersonal.
Why Residential Rehab Might Be Necessary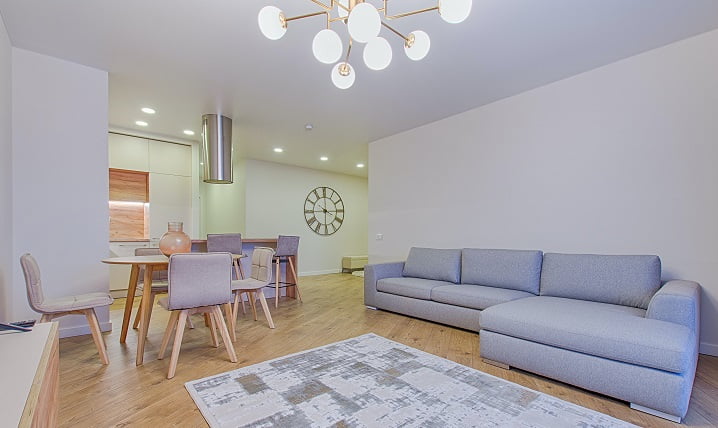 The many options for drug and alcohol rehab in Oxford mean that there is a recovery programme suitable for any situation.
However, there are certain situations in which residential rehab is the only appropriate treatment solution.
These include:
When a psychological condition or symptoms of poor mental health can become worse as a result of an

individual

becoming sober unsupervised.
When outpatient treatments have been accessed several times in the past without successfully reducing substance abuse.
When becoming sober is likely to cause an

individual

to act violently or dangerously, putting themselves and others at risk of harm.
When an

individual

is at risk of experiencing dangerous withdrawal symptoms throughout detox, such as Delirium Tremens or seizures.
When an

individual

has been assessed against the DSM-IV-TR criteria [22] and diagnosed with severe substance dependency.
The Alternatives Of Going To Rehab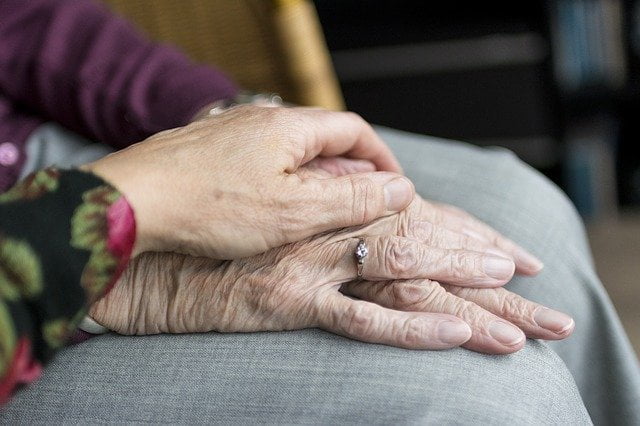 Professionally supported drug and alcohol rehab is one of the best ways to recover from addiction, but it isn't for everyone.
Thankfully there are many fantastic alternatives that exist in Oxford and beyond.
Individuals can access psychological support and regular check-ups on their physical recovery via outpatient services.
These meetings can be flexible and adaptive, both to an individual's wider responsibilities and to their personal obstacles.
The ASAM (American Society of Addiction Medicine) Criteria – Patient Placement Criteria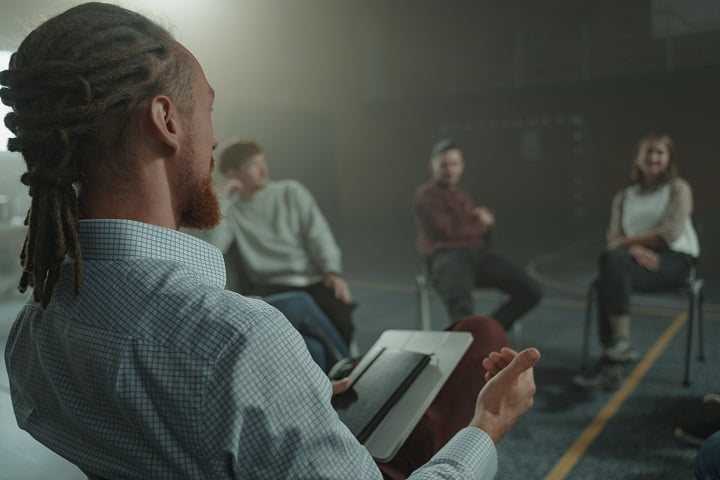 An effective tool for developing an idea as to how best to tackle addiction is the ASAM Criteria. [23]
There are 6 dimensions to this criteria, and these direct attention to the most important areas of substance abuse.
These dimensions are:
Acute Intoxication/Withdrawal Potential – Experiences of both withdrawal and withdrawal management.
Biomedical Condition – Physical health and any conditions that affect it.
Mental and Emotional Condition – Mental health and any conditions that affect it.
Motivation/Willingness – The desire to work with treatment and get better.
Relapse Potential – The likelihood of returning to substance abuse and becoming dependent, and what factors might influence this.
Living Situation – The details of home life and what aspects of it might impact recovery.
Alcohol Use Disorders Identification Test (AUDITs)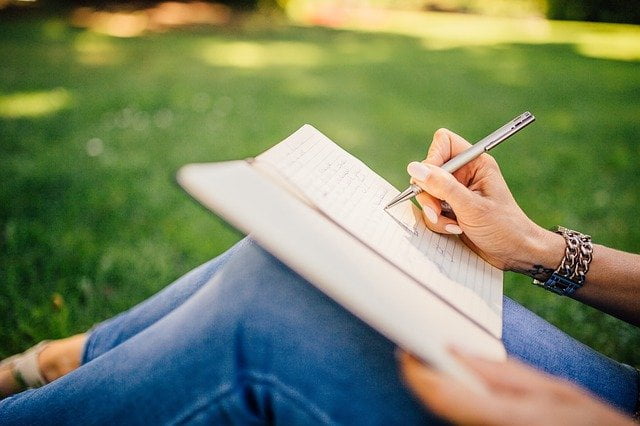 Over the course of 10 questions, AUDITs are used [24] to gain a better sense of what an individual's alcohol dependency looks like and how serious it might be. [25]
These questions are divided into 3 sections, each looking at a different aspect of alcohol addiction.
These aspects are alcohol intake, to what extent an individual is dependent, and what consequences their drinking is having.
Answers represent a certain number of points, and these are totalled up to provide an individual with a particular score.
Those who score between 8 and 15 points are at increased risk of alcohol dependency, whilst those who score higher are risking severe dependency.
A couple of other sources you can use for addiction indication include the CAGE Questionnaire [26] and the DSM-5 guidelines.
When A Professional Intervention Is Needed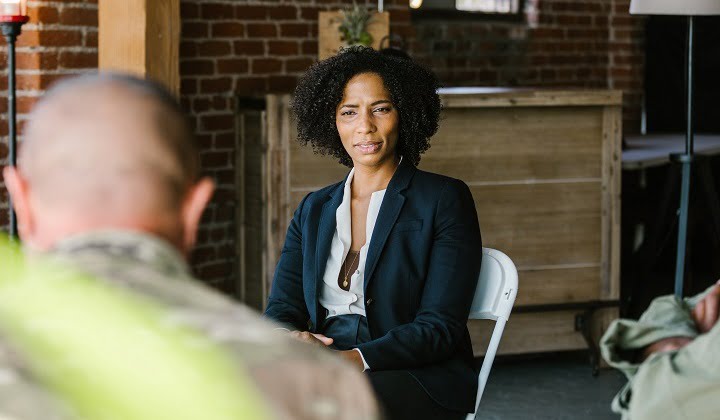 Spotting the signs of addiction [27] in a loved one can often prompt you to want to help them see the extent of their own problem.
When an addicted individual does not see the need for seeking treatment, their family and friends can host an intervention.
These are events where those who care about an individual come together to help them see the problem, helping them to take that essential first step in recovery. [28]
Interventions are intense things to organise and execute – a positive tone is required, as is unanimity and preparedness from everyone involved.
One should always follow a clearly structured plan [29] to ensure that the intervention stays on-track and is effective.
As a result of this, the services of a professional interventionist can be sought out.
These are experts who know exactly how to organise an effective event.
They can help with deciding who to invite, ensuring everyone is prepared and maintaining the right tone throughout the intervention.
The CRAFT Approach To Intervention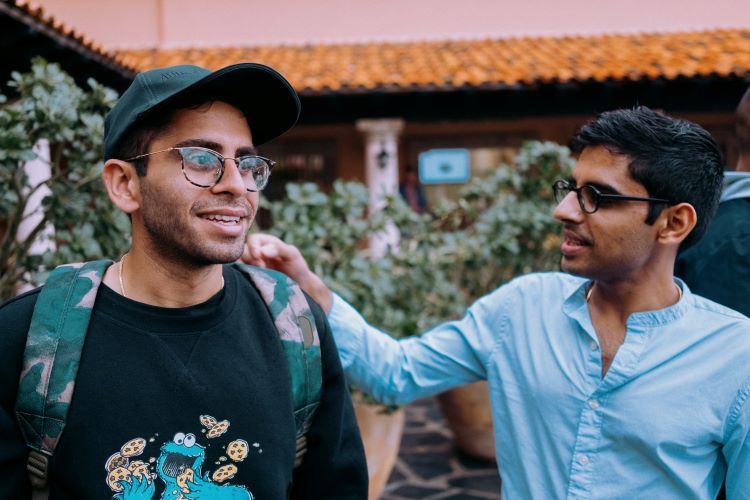 CRAFT interventions [30] differ from their conventional counterparts in that they do not involve a single event.
Instead, they see family and friends working together for the long-term goal of changing an individual's behaviour for the better.
With CRAFT, a reward system is devised with the aim of promoting healthier behaviours and getting rid of addictive tendencies.
Family and friends work unanimously to change the associations an individual's brain has made with addiction.
The objective is to help them see that sober living is the more beneficial option.
In addition, it pushes individuals to a point where they are more receptive to the idea of getting professional treatment and support.
For some advice and guidance on conducting an intevention in preperation for addiction treatment in Oxford, call our team on 0800 088 66 86.
How Much Does Rehabilitation Cost In Oxford?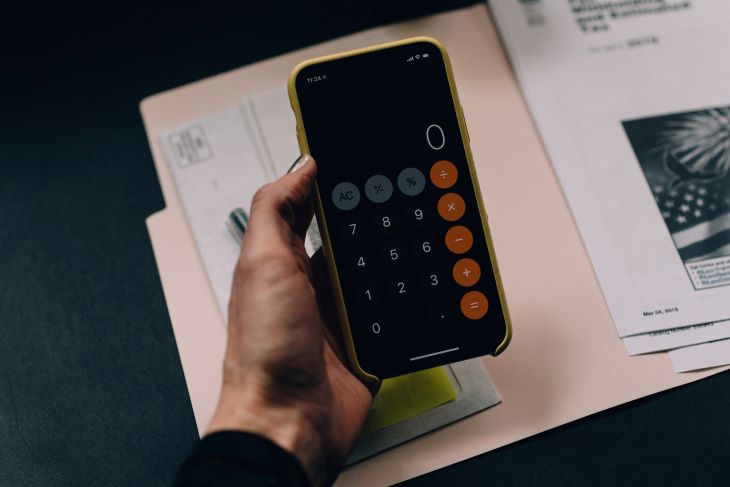 Treatment costs vary a lot, and different programmes can offer multiple options for individuals to choose from.
For a 10-day detox, individuals can pay between £3,000 and £6,000 for a single occupancy room, and £2,000 and £4,000 for a multi-occupancy room.
For a full 28-day rehab, prices range between £8,000 and £12,000 for a single room, and around £6,000 for a multi-occupancy room.
For home detox, the cost of medications and support services adds up to around £1,500.
It's also possible to undergo a drug or alcohol detox via the National Health Service (NHS) [31]. However, unlike a private detox, you will typically have to wait many months [32] before your treatment begins, due to the high demand and the sheer cost of treatment. [33]
With private detox, you can literally begin your detox today.
If you would like to pursue state-funded treatment options in Oxford, you can do so by contacting organisations such as Turning Point [34] and the Oxford Drug and Alcohol Action Team. [35]
If you wish to undergo addiction counselling on an outpatient basis, you can find a qualified therapist on the British Association for Counselling and Psychotherapy's website. [36]
What Is Detox And Do I Need One?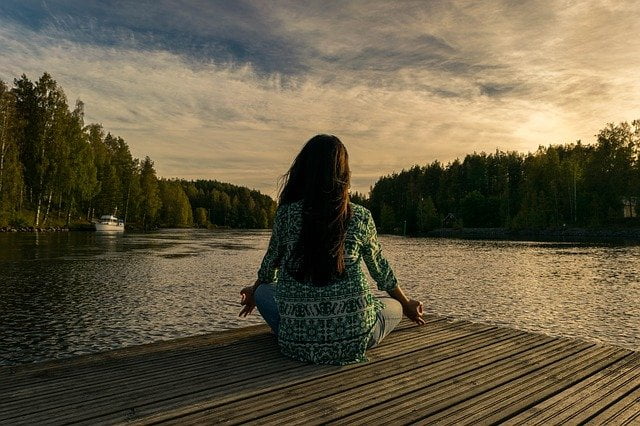 Detox is a fundamental stage of effective drug and alcohol rehab in Oxford.
It focuses on relieving individuals of their physical need to use a substance, working to reduce their body's inability to last without it.
This stage of treatment takes between 7 and 10 days to complete, with individuals remaining under the supervision of doctors throughout that time.
This is to ensure that well-being is not threatened and that suitable prescription drugs are used when necessary.
Assessing whether an alcohol detox or drug detox is necessary is actually quite simple.
Individuals who experience withdrawal symptoms when sober – such as shaking, nausea, insomnia or heart problems – tend to need a detox.
Alcohol withdrawal symptoms are one of the most common, as are various kinds of drug withdrawal symptoms.
A detox helps to ensure that their recovery remains safe and is one of the key reasons why quitting cold turkey is not recommended. [37]
How Long Does Rehab In Oxford Last?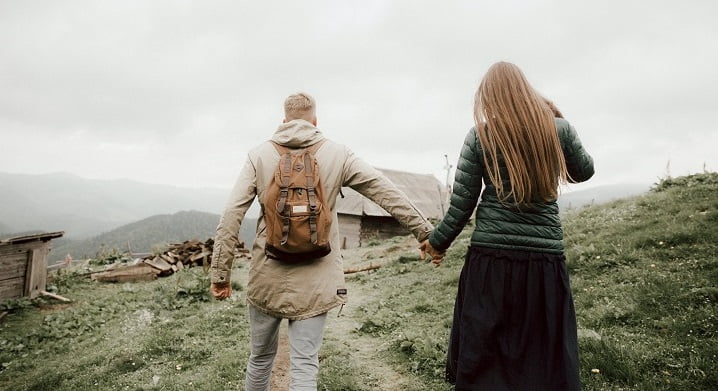 Although full recovery from addiction can take anywhere from six months to five years [38], formal recovery will rarely take this long.
The average duration of drug and alcohol rehab in Oxford is 28 days.
Detox, the first stage which targets physical dependency, typically lasts between 7 and 10 days.
Therapy, the second stage which targets psychological dependency, usually lasts around 3 weeks.
How long a certain individual stays within treatment can vary depending on the specific details of their situation.
For example, those with more severe dependencies, suffer from long-term addiction [39] or are vulnerable to more dangerous withdrawal symptoms may remain in rehab for longer.
If you have an alcohol addiction you will need to have an alcohol detox before you can begin any treatment. This means you will likely experience alcohol withdrawal symptoms.
For a physical dependence on a substance, such as alcohol, you will need a medically-assisted detox – this is underseen by a doctor or medical professional. You will also need one of these for heroin withdrawal for example.
After your detox, you may be prescribed Librium (Chlordiazepoxide) which will help with the symptoms of withdrawal. You could also be given a wide range of other medications, including Acamprosate [40], Naltrexone [41], anti-depressants [42] and anti-anxiety medications. [43]
Long-term complications of substance abuse include:
Some individuals will experience different reactions to the same conditions: for example, a type one alcoholic [51] will experience signs of high harm avoidance and elements of anxiety, whereas a type two alcoholic [52] will experience greater novelty-seeking behaviour and lower signs of anxiety.
The consequences of addiciton can be severe. However, if you get the right help then even the most intense of these consequences can be addressed and even potentially reversed. [53]
For a more accurate estimation of how long your time at a drug and alcohol rehab in Oxford will last, call us today on 0800 088 66 86.
Cocaine And Crack Cocaine Rehab In Oxford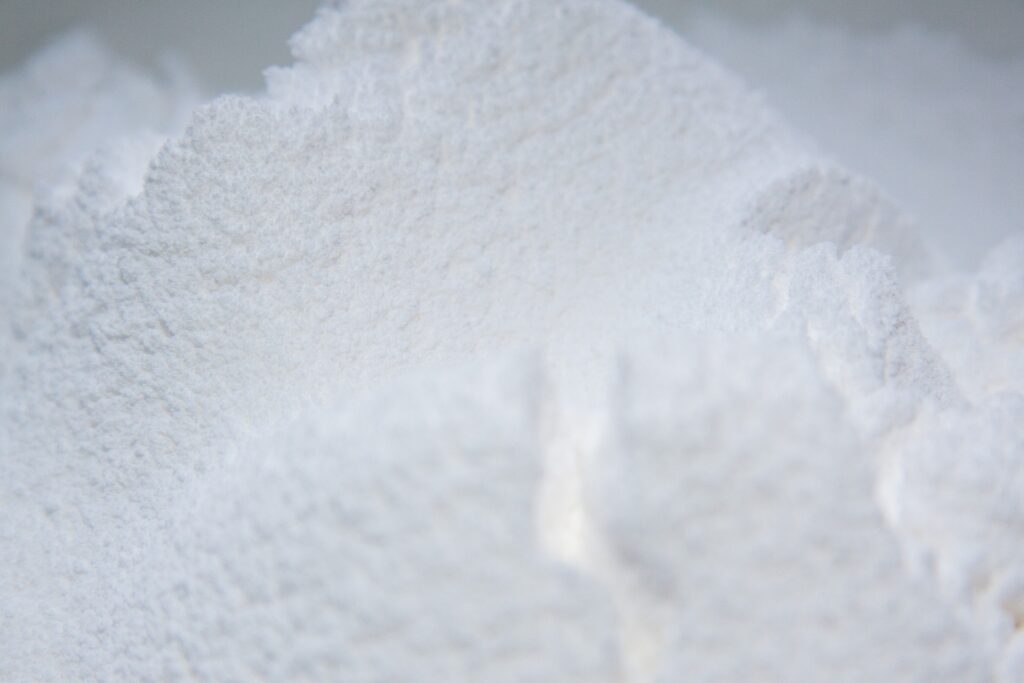 When taken regularly, cocaine pushes individuals to become psychologically dependent on its consumption.
This means that they start to think they need to take the drug in order to function.
Treating this within rehab in Oxford requires addiction therapy.
During these sessions, individuals are supported in working through the underlying triggers of their dangerous tendencies, whether they be psychological, emotional, or behavioural.
A popular example is Cognitive Behavioural Therapy (CBT).
This treatment targets thought processes that lead individuals towards addictive behaviours [54], with sessions promoting both a better understanding of these patterns and more effective ways of handling them.
Cocaine detox is not necessary, as cocaine is not physically addictive.
For more information about how a rehab in Oxford will help you beat cocaine addiction, call us on 0800 088 66 86
Heroin Rehab In Oxford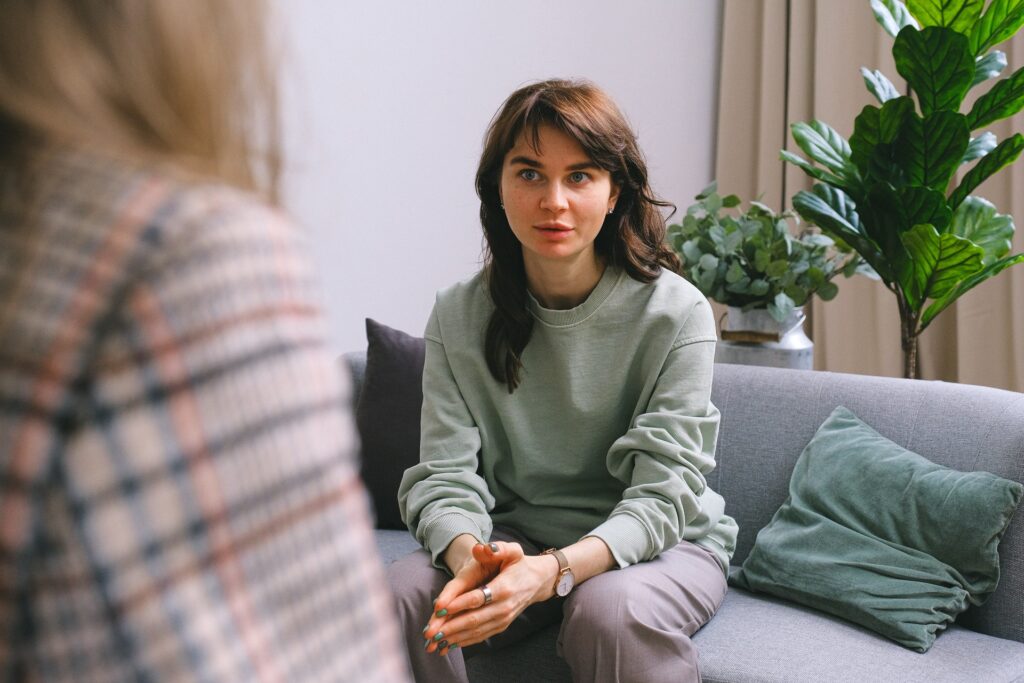 Much like alcohol, heroin influences the body when taken on a regular basis.
Consumption can force hormonal imbalances and changes, resulting in the body becoming dependent on it.
Rehab for heroin always begins with a heroin detox.
This involves the gradual weaning off from the drug, allowing the body to adjust itself safely to sobriety. A prescription drug such as Subutex is one of the most popular choices.
Once this is done, treatment turns to therapy to target the psychological and emotional reasons for an individual's heroin use.
These sessions look to offer techniques for better handling these issues and remaining sober.
For more information about how a rehab in Oxford will help you beat heroin addiction, call us on 0800 088 66 86
Cannabis Rehab In Oxford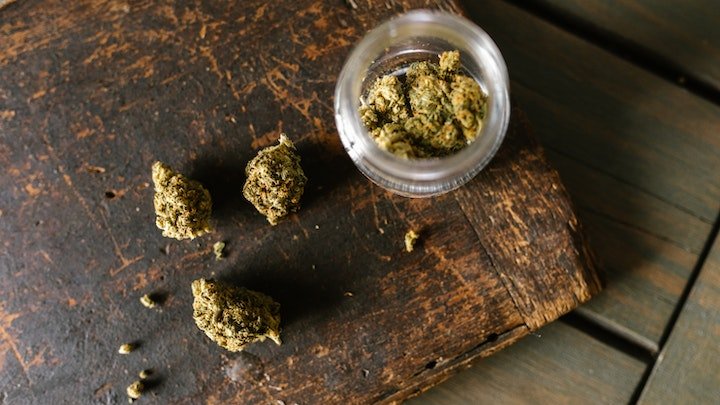 Cannabis is psychologically addictive, meaning that those who use it frequently can begin to think that they need to keep using it to function normally.
Rehab for Cannabis involves therapy which aims to work through this unhealthy belief.
Sessions target triggers, look to generate a better understanding of their impact on behaviour, and establish effective coping mechanisms.
Dialectical Behavioural Therapy (DBT), for example, targets powerful feelings which push individuals to abuse cannabis as a means of coping.
It talks them through, promoting better understanding and handling of them.
Cannabis detox is not necessary.
Addiction can come from many different sources, from heavy drinking [55] to casual drug use [56] or even prescription medication.
Other types of addiction that can be treated at rehab include:
For more information about how a rehab in Oxford will help you beat cannabis addiction, call us on 0800 088 66 86
The Types Of Therapies On Offer In Oxford Rehabs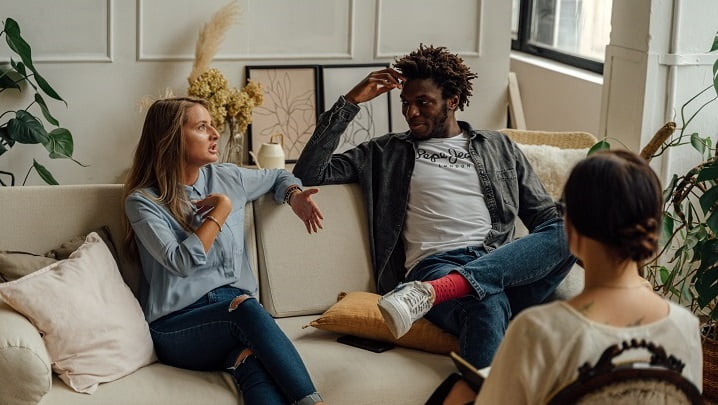 Cognitive Behavioural Therapy (CBT)
CBT is a therapy that seeks to identify the thoughts and underlying mental health symptoms which fuel addiction.
As well as helping individuals better understand these thoughts, it looks to provide effective techniques for coping with them. CBT is an evolution of Acceptance and Commitment Therapy.
CBT has a very effective track record [58], with significantly low rates of relapse [59] experienced by those who successfully complete treatment. However, certain individuals will naturally find it less effective [60], such as those with learning difficulties or personality disorders. [61]
Dialectical Behavioural Therapy (DBT)
DBT [62] uses discussions to target and unravel the emotional complexity of addiction.
It targets intense feelings like grief and anger, working to identify how these influence behaviour and what methods can be used to reduce this.
Brief Interventions
These short, flexible sessions [63] look to help individuals with the changing obstacles and challenges of recovery.
Their content and structure are able to shift, ensuring support maintains its relevance and effectiveness as recovery progresses.
Motivational Interviewing
Rehab requires consistent drive, and Motivational Interviewing helps individuals maintain this.
It focuses on identifying what their goals are and framing these as the central reason for them to battle through physical and mental adversity.
Motivation is a key part of successful recovery [64], with the drive it can give often making the difference between sobriety and relapse.
Holistic Therapies (e.g. equine therapy/music therapy/art therapy/adventure therapy/mindfulness meditation)
These sessions work to improve health and an individual's ability to resist addiction.
Rather than directly tackling addiction, they look to achieve this with activities that improve overall well-being, like exercise, music, and art.
Group Therapy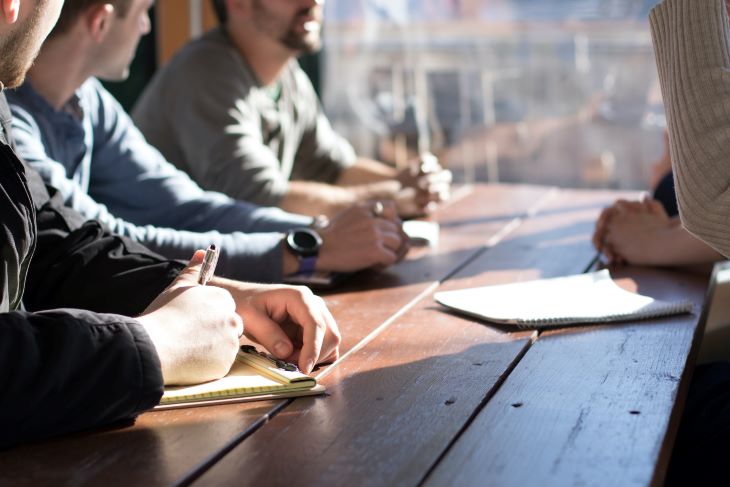 Contributing to discussions with others, individuals are able to support and learn from one another.
Group Therapy works to create a space for recovering individuals to be there for one another and feel connected in their mutual struggle.
Individual therapy
One-on-one with a therapist, individuals work through their addictive behaviours and identify effective coping mechanisms.
This treatment promotes a bond between patient and therapist, as well as forging a safe space for honesty and support.
Family Therapy
Bringing family members into treatment allows for the disagreements and tensions that contributed to the development of an addiction to be worked through.
These sessions also look to transform the family into a source of ongoing support.
Co-Dependency Treatment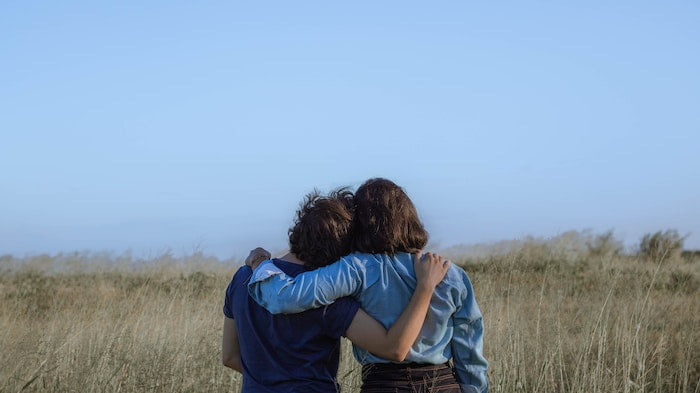 Co-dependent individuals who see addiction as a means of gaining validation or identity require tailored therapy which challenges this unhealthy perception of relationships.
It also helps them establish healthier boundaries in their personal relationships.
Twelve-Step Facilitation Therapy (TSF)
TSF is a step-by-step programme designed to help individuals progress through rehab at a patient, manageable rate.
It also encourages them to look beyond treatment for other opportunities in the recovery community for how they can improve their well-being.
Other types of therapies and services available at rehab include:
Acupuncture
Eye Movement Desensitization and Reprocessing
Group Psychotherapy
Person-Centered Care
Psychiatric Treatment
Rational Emotive Behaviour Therapy
Talking Therapies
For more information about the various treatment options and therapies available through rehab centres in Oxford, call our team today on 0800 088 66 86
How Rehabs in Oxford Help Formulate a Relapse Prevention Plan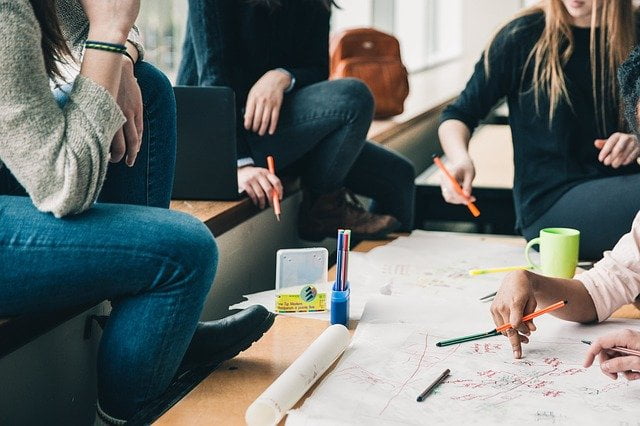 Before rehab in Oxford ends, individuals are supported in creating a relapse prevention plan, designed to help them avoid slipping back into addictive behaviours.
This is a key part of recovery as, sadly, relapse is still a very common occurrence. [65]
This involves providing them with techniques and strategies, including:
HALT – Normal bodily urges can sometimes be mistaken for cravings, so HALT encourages

individuals

to ask themselves if they are hungry, angry, lonely or tired when they want to start using substances again.
Trigger Management – Rehab helps individuals to identify their addictive triggers, and this knowledge can be used to help

individuals

make arrangements to reduce or eliminate their presence in their day-to-day life.
Social Support – Speaking to friends and family, making them aware as to what support an

individual

needs to stay sober, can help reduce the drop-off in support that occurs after leaving full-time treatment.
Mind, Mouth and Muscle – The Three Ms [66] refer to a system of relapse prevention that focuses on mental and sensory techniques designed to distract the body and the mind away from thoughts of relapse.
To learn more about how a rehab centre in Oxford will support you with an effective aftercare plan, call us today on 0800 088 66 86
Drug & Alcohol Charities & Organisations in Oxford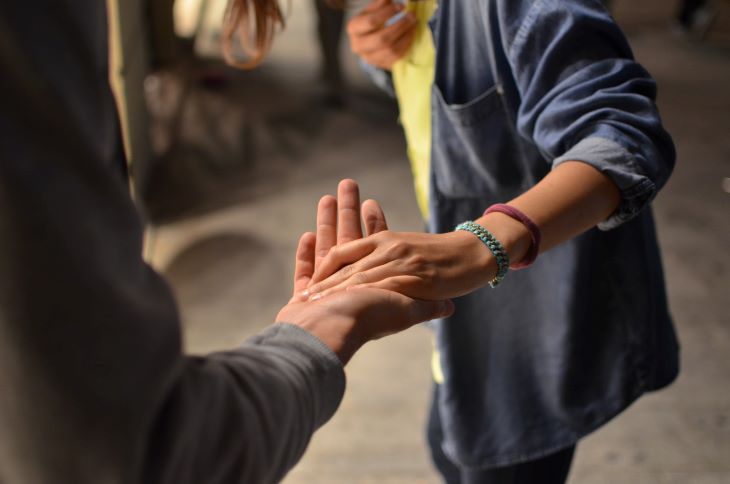 1. Turning Point – Oxford
Address: 27-29 Rectory Rd, Oxford OX4 1BU
Telephone: 03000 134 776
Website: http://wellbeing.turning-point.co.uk/oxfordshire
2. Adapt Oxford
Address: Unit 29, Templars Square Shopping Centre, Oxford OX4 3XH
Telephone: 07786 557 104
Website: http://adaptoxford.org.uk/
3. Oxfordshire Recovery College
Address: Oxfordshire Recovery College, The Straw Bale, Restore, Manzil Way, Cowley Rd, Oxford OX4 1YH
Telephone: 01865 779 613
Website: http://oxfordshirerecoverycollege.org.uk/
Accessing local 12-Step programmes like Narcotics Anonymous (NA), Alcoholics Anonymous (AA) or Cocaine Anonymous can be a great way to connect with other people in recovery. These often focus on the concept of a higher power, such as God.
Smart Recovery looks to support individuals in making healthy and consistent progress in their recovery.
Meetings focus on four key principles: sustaining motivation, managing triggers, understanding thoughts and feelings, and staying sober.
You and your friends or family members can also access Al-Anon meetings.
For mental health support, reach out to Mind, Papyrus,  Young Minds, Samaritans or Rethink Mental Illness.
You can also reach out to Alateen, Change Grow Live and the NHS Foundation Trust.
Support Through Rehab Recovery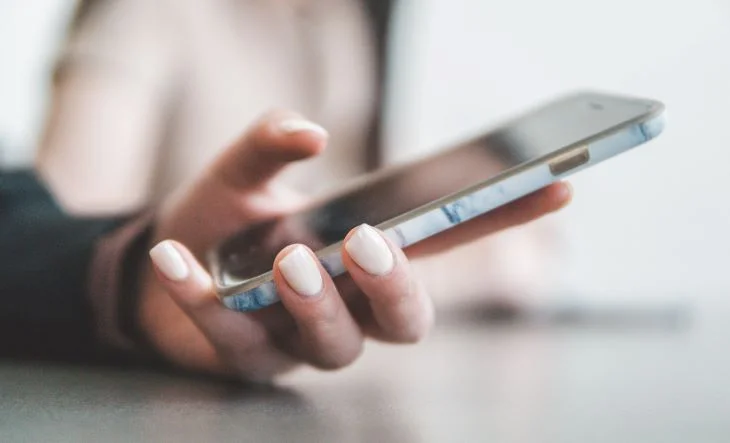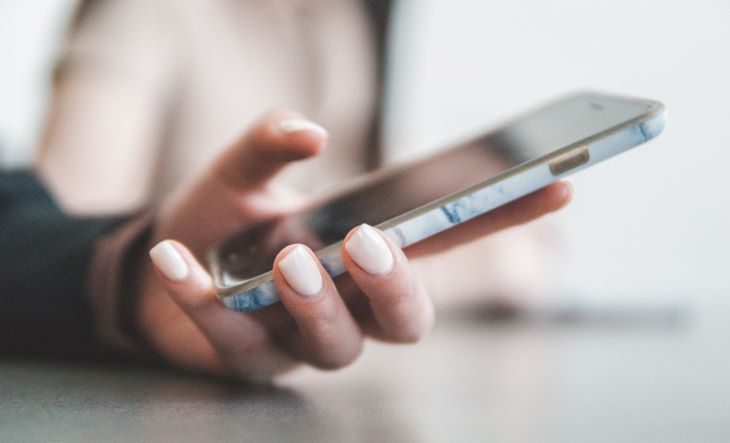 For more information on detox and rehab options in Oxford, contact Rehab Recovery today.
All of the rehabs we work with are regulated by the Care Quality Commission [67] (England and Wales) or the Care Inspectorate [68] (Scotland). We also follow guidelines set by the National Institute for Health and Care Excellence.
When you contact us, we'll explain the many treatment options that are available to you in Oxford. This includes residential and outpatient addiction treatments.
We also offer our drug and alcohol rehab services across various locations in Oxford, Banbury, Adderbury, Adwell, Beckley, Begbroke, Botley, Brize Norton, Alvescot, Ambrosden, Chesterton, Childrey, Chilson, Chilton, Abingdon-on-Thames, Bicester, Witney, Didcot, Carterton, Burford, Chipping Norton, Abingdon, Henley-on-Thames, Witney,Thame, Banbury, Woodstock,F aringdon, Charlbury, Wallingford, Bicester, Bampton, Didcot, Minster Lovell, Watlington, Binfield Heath, Wantage, Ascott-under-Wychwood, Kingham, Chinnor, Clifton, Hampden, Ashbury, Swinbrook, Kelmscott, Chadlington, Asthall, Kidlington, Dorchester, Shipton-under-Wychwood, Bloxham, Eynsham, Benson, Berinsfield and many more cities and towns across Oxfordshire.
At Rehab Recovery, we offer free advice from a team of non-judgemental professionals, many of whom are in recovery and understand how hard it can be to change your relationship with addiction.
For more information about rehab in Oxford, simply reach out to our 24/7, confidential hotline on 0800 088 66 86
References
[1] https://insight.oxfordshire.gov.uk/cms/system/files/documents/20190416_Drug_Alcohol_NeedsAssessment_0.pdf
[2] https://www.ncbi.nlm.nih.gov/pmc/articles/PMC4402015/
[3]https://www.ons.gov.uk/peoplepopulationandcommunity/birthsdeathsandmarriages/deaths/datasets/drugmisusedeathsbylocalauthority
[4] https://nida.nih.gov/research-topics/recovery
[5] https://www.health.harvard.edu/staying-healthy/11-ways-to-curb-your-drinking
[6] https://scholar.google.com/citations?hl=en&user=VHMpXXIAAAAJ
[7] https://www.niaaa.nih.gov/alcohols-effects-health/alcohol-topics/older-adults
[8] https://www.niaaa.nih.gov/alcohol-health/overview-alcohol-consumption/moderate-binge-drinking
[9] https://www.cdc.gov/alcohol/fact-sheets/alcohol-use.htm
[10] https://www.uk-rehab.com/disease-model-of-addiction/
[11] https://www.ihs.gov/sites/opioids/themes/responsive2017/display_objects/documents/4Pscreeningtoolhowto.pdf
[12] https://nida.nih.gov/publications/drugs-brains-behavior-science-addiction/treatment-recovery
[13] https://scholar.google.co.uk/scholar?hl=en&as_sdt=0%2C5&q=disease+model+of+addiction&btnG=&oq=disease+mode
[14] https://pubs.niaaa.nih.gov/publications/aa63/aa63.htm
[15] https://www.ncbi.nlm.nih.gov/pmc/articles/PMC6241194/
[16] https://pubs.niaaa.nih.gov/publications/arh26-2/90-98.htm
[17] https://nida.nih.gov/publications/drugfacts/understanding-drug-use-addiction
[18] https://www.ncbi.nlm.nih.gov/pmc/articles/PMC4553654/
[19] https://nida.nih.gov/publications/drugs-brains-behavior-science-addiction/drug-misuse-addiction
[20] https://www.niaaa.nih.gov/publications/brochures-and-fact-sheets/treatment-alcohol-problems-finding-and-getting-help
[21] https://www.rethinkingdrinking.niaaa.nih.gov/tools/Interactive-worksheets-and-more/Stay-in-control/Coping-With-Urges-To-drink.aspx
[22] https://www.ncbi.nlm.nih.gov/books/NBK92053/table/ch2.t5/?report=objectonly
[23] https://www.asam.org/asam-criteria/about-the-asam-criteria
[24]https://assets.publishing.service.gov.uk/government/uploads/system/uploads/attachment_data/file/684823/Alcohol_use_disorders_identification_test__AUDIT_.pdf
[25] https://www.apa.org/topics/substance-use-abuse-addiction/alcohol-disorders
[26] https://www.mdcalc.com/calc/1729/cage-questions-alcohol-use
[27] https://www.ihs.gov/asap/familyfriends/warningsignsdrug/
[28] https://www.mountsinai.org/health-library/selfcare-instructions/deciding-to-quit-drinking-alcohol
[29] https://www.ahrq.gov/prevention/guidelines/tobacco/5steps.html
[30] https://www.verywellmind.com/the-craft-approach-to-substance-abuse-intervention-5191125
[31] https://www.nhs.uk/Live-well/addiction-support/drug-addiction-getting-help/
[32] https://www.rcpsych.ac.uk/news-and-features/latest-news/detail/2020/10/06/two-fifths-of-patients-waiting-for-mental-health-treatment-forced-to-resort-to-emergency-or-crisis-services
[33] https://www.gov.uk/government/publications/review-of-drugs-phase-two-report/review-of-drugs-part-two-prevention-treatment-and-recovery
[34] https://www.turning-point.co.uk/
[35] https://www.oxfordshire.gov.uk/residents/social-and-health-care/health-recovery-and-wellbeing/alcohol-and-drugs/alcohol-or-drug-addiction
[37] https://www.rethinkingdrinking.niaaa.nih.gov/thinking-about-a-change/Its-up-to-you/To-Cut-Down-Or-To-Quit.aspx
[38] https://www.racnj.com/the-five-stages-of-addiction-recovery/
[39] https://www.niaaa.nih.gov/alcohol-health/overview-alcohol-consumption/moderate-binge-drinking
[40] https://effectivehealthcare.ahrq.gov/products/alcohol-misuse-drug-therapy/consumer
[41] https://www.aafp.org/pubs/afp/issues/2016/0315/p457.html
[42] https://agapetc.com/what-is-the-best-antidepressant-for-an-alcoholic/
[43] https://www.ncbi.nlm.nih.gov/pmc/articles/PMC5614930/
[44] https://www.apa.org/topics/substance-use-abuse-addiction/alcohol-disorders
[45] https://premierneurologycenter.com/blog/neurologic-diseases-associated-with-alcohol-consumption/
[46] https://www.cdc.gov/alcohol/fact-sheets/alcohol-use.htm
[47] https://www.niaaa.nih.gov/publications/alcohol-and-brain-overview
[48] https://www.ncbi.nlm.nih.gov/pmc/articles/PMC3321494/
[49] https://www.cdc.gov/alcohol/fact-sheets/womens-health.htm
[50] https://pubs.niaaa.nih.gov/publications/aa22.htm
[51/52] https://www.ncbi.nlm.nih.gov/pmc/articles/PMC6876531/
[53] https://arcr.niaaa.nih.gov/volume/41/1/natural-recovery-liver-and-other-organs-after-chronic-alcohol-use
[54] https://www.ncbi.nlm.nih.gov/pmc/articles/PMC3654310/
[55] https://www.cdc.gov/alcohol/onlinemedia/infographics/excessive-alcohol-use.html
[56] https://www.edu.gov.mb.ca/k12/cur/physhlth/frame_found_gr11/rm/module_e_lesson_2.pdf
[57] https://www.nhs.uk/live-well/alcohol-advice/the-risks-of-drinking-too-much/
[58] https://gpsych.bmj.com/content/32/5/e100087
[59] https://pubmed.ncbi.nlm.nih.gov/32954958/
[60] https://www.ncbi.nlm.nih.gov/pmc/articles/PMC7001356/
[61] https://iv.iiarjournals.org/content/24/5/761
[62] https://www.mind.org.uk/information-support/drugs-and-treatments/talking-therapy-and-counselling/dialectical-behaviour-therapy-dbt/
[63] https://www.ncbi.nlm.nih.gov/books/NBK64950/
[64] https://www.ncbi.nlm.nih.gov/pmc/articles/PMC6760428/
[65] https://www.newdirectionsforwomen.org/what-percentage-of-alcoholics-recover/
[66] https://drpeeke.com/2015/02/24/pillars-of-recovery-the-three-ms/
[68] https://www.careinspectorate.com/index.php/inspection-reports