Drug and Alcohol Rehab in Oxford
Once people become ready to break away from alcohol and drug abuse, they can begin moving their life in a positive direction. Even after the individual has decided that they have had enough of alcohol and drugs, they can still feel reluctant to get help for addiction. They may think alcohol & drug rehab in Oxford is not the way forward.
The individual may feel that they want to sort out their own problems and that their substance abuse does not warrant any type of help. The problem with this line of thinking is that most people who would benefit greatly from treatment options such as rehab fail to accept this.
Most people in the UK have been directly or indirectly affected by alcohol or substance abuse in some way or another. These illnesses are wide-reaching and do not restrict themselves to the individual; families, friends, colleagues and the wider community are all affected by addiction.
Drug and alcohol abuse impacts many people all over the UK, and the effects can be devastating. Young people, in particular, are negatively affected by substance abuse. Those living with addicted parents face a host of emotional issues as well as the risk of developing their own addiction as they get older. Those who abuse drugs or alcohol themselves will be putting their health, education and prospects in jeopardy.
How to Get Into Rehab in Oxford: Make the Initial Call
All you have to do to get into rehab is make the first call. Our centres have staff waiting to answer calls from people who want to change. It will not take you long to get someone on the phone.
We will then ask you some preliminary questions to gauge which treatment is best for you. These matters will relate to:
The nature and severity of your addiction
Your medical history
Any disabilities or additional needs you may have
How long you have been using for
Your financial situation
It is vital that those affected by drug and alcohol addiction get help as soon as possible. Reaching out for help is the only way to break the cycle of addiction. Thankfully, though, there are many options for alcohol and drug addiction help in Oxford and the surrounding areas.
While most people assume that only those with plenty of money can access treatment for addiction, the opposite is actually true. As well as the many private clinics operating in and around Oxford, there are a number of fantastic free services with dedicated staff that work tirelessly to ensure that everyone who needs help can access it.
Understanding the Severity of Your Addiction
Addiction to drugs or alcohol can be mild, moderate, or severe. How severe addiction is, is judged based on how many of eleven different points people meet. The criteria are the following:
Lack of control over how much of the substance you consume
Inability to quit, even if you want to
Spending lots of time trying to obtain a substance
Cravings for the substance at any time of the day
Lack of responsibility and ignoring obligations, commitments and the 'real world'
Relationship problems due to being absent, moody, or 'high'
Loss of interest in activities you once found interesting
You constantly keep a stash ready
Life situations/problems worsening due to substance abuse such as problems at work or in school
Developed tolerance
Withdrawal when you don't intake the substance
It is worth noting that even if your addiction is mild, it is important to still seek help to treat it.
Why Is It Important You Get Professional Help?
Oxford has plenty of options in terms of free and private addiction services. No matter what part of Oxford you are living in, you will definitely find a drug or alcohol service where you can begin your journey towards recovery.
Regardless of what type of addiction you are struggling with, there are meetings where you can go for help and support. Alcoholics Anonymous meetings are held in many areas throughout Oxford, as are other fellowship meetings such as Narcotics Anonymous and Cocaine Anonymous. Below are a few of the free addiction services you can access within the Oxford area.
There are a number of reasons why professional addiction treatment can be so important including:
Assistance with withdrawal: A minority of people do seem to be able to break away from addiction without help but most people will struggle to do this. Alcohol and drug addiction is a powerful force, and most people who try to give up will not make it through the withdrawal process
Address underlying issues:  In order to break away from addiction, the individual will need to do more than just stop using alcohol or drugs. Even the most hardened substance abuser will have periods where they are able to stay dry, but this is very different from being sober. The individual will need to deal with the underlying causes of this problem. If this does not happen, the person will always be at high risk of relapse or becoming a dry drunk (they are physically sober but their behaviour remains the same as if they were still addicted.)
Coping strategies for life: Most people fall into addiction at a young age before they have had time to develop normal coping mechanisms for dealing with life. This means that when they become sober they will struggle to cope. By entering rehab, the individual will get the opportunity to develop coping strategies for dealing with life
Fellowship support: In order to break away from addiction, the individual will need to leave behind their drinking and drug-using friends. This means that they will be without a social support network. By entering rehab or joining a recovery fellowship, the individual will be able to rebuild their social support network, and this can be vital to their ultimate success in recovery
What Are My Options For Rehab In Oxford?
Nevertheless, residential treatment programmes are not the only programmes offered by private clinics. In many instances, it is possible for patients to enrol in an outpatient programme where they will be required to attend therapy sessions on certain days of the week. This type of treatment is ideal for those who are unable to be away from home for an extended period of time. It may be that they have family or work commitments that prevent them from doing so.
It is important to note that the only difference between inpatient and outpatient treatment programmes, whether that be in Oxford or elsewhere in the country, is the length of time these run for. The type of treatments provided will be the same. Nonetheless, residential treatment is more intensive and concentrated.
Many experts believe that those who want to recover from addiction successfully should start their journey in a residential setting because they can spend their time focusing entirely on their recovery without any distractions from the outside world.  Other experts are of the opinion that recovering in an outpatient setting is more realistic and gives the patient the opportunity to learn how to get sober and stay sober while still having to deal with the everyday issues of his or her life.
The type of treatment programme you choose will depend on your preferences, circumstances and requirements. Here at Rehab Recovery, we can assist in terms of providing you with detailed information on the various options available to you in Oxford and its surrounds. We can also give you a full assessment of your illness as well as our professional opinion on the type of care that would work best for your needs. The choice, however, is entirely yours.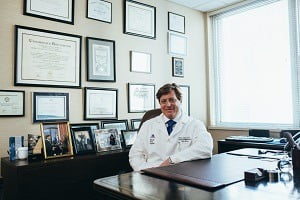 Why Is Private Treatment The Best Option?
While outpatient programmes are convenient for some, research indicates that those who attend residential rehab centres have a far greater chance of long-term recovery. Compared to those who choose to rehabilitate within the community, patients who attend private rehab are generally more equipped with deeper understandings of relapse and triggers and can manage cravings and urges with techniques learned.
Some other benefits of private treatment that you would not receive during outpatient treatment include:
Medically-assisted detox
Full rehabilitative programme
Counselling and therapy from the most acclaimed experts in the country
Holistic therapy
12-step models for recovery
Motivational interviewing
Therapy for trauma
Psychiatric assessments
Dual-diagnosis and care
Cognitive behavioural therapy
Aftercare and ongoing treatment
Nutritional support
Private accommodation
Full use of gym and spa facilities
A secure and safe environment
What to Expect from Our Rehab in Oxford Services
You may have decided that you would like to begin your recovery journey in a residential clinic but are wondering what it is going to be like. Fear of rehab often puts individuals off reaching out for help, but we want to assure you that attending a rehab clinic will be no different from attending hospital, without the surgery, of course.
It is normal to be apprehensive about treatment in a residential clinic; after all, this is completely new to you, and you have no idea what to expect. Nevertheless, you can ease your fears by finding out as much as you can about the facility before you check-in.
Most clinics have a website where you will find information about their services and treatment programmes. You may be able to see some photographs of the various parts of the clinic, which should give you a better idea of what to expect. Check if the clinic has a Facebook page because you may get more information from other patients or family members here.
You can also request a tour of the facility before you are due to start your programme. Most clinics would be more than happy for you to visit, and a member of staff should be able to take you around the facility and explain what day-to-day life is like there.
You can also call us here at Rehab Recovery. We work alongside many private clinics in the Oxford area we and will be able to provide you with information on the facility or arrange a meeting with a member of staff there.
The Basic Principles of Our Recovery Programmes
Physical Health: During rehab, a team of doctors and other medical professionals will work to deal with the physical problems that addiction can cause.
Mental Health: Most people who suffer from addiction suffer from at least one other mental health issue, during rehab, a person will also get work to recover from these mental health problems.
Social Skills: Often, when a person suffers from addiction, they deal with a number of different relational problems. Therapy during rehab should work to rebuild relationships and social skills.
Environmental Triggers: If a person is going to stay sober after they leave rehab, they need to learn how to cope with certain triggers without turning back to the substance. They will learn these skills during rehab.
Beginning with Alcohol or Drug Detox
The first step on the road to recovery is to get clean. This means quitting drugs or alcohol and then waiting until all the toxins have left the body. This process is known as detox, and although it sounds simple enough, it rarely is.
The reason alcohol and drug detox are not as easy as it appears is the fact that most people will experience withdrawal symptoms as their body tries to get back to normal after years of substance abuse. Withdrawal symptoms vary in severity, and there is just no way to predict what type of symptoms a person will experience or, indeed, how severe these may be.
For that reason, most individuals are advised not to detox at home and to never to detox alone. It is usually recommended that detox takes place in a supervised facility at which the patient will be given help and support throughout the process.
A supervised facility is the most comfortable and safest place to complete a programme of detoxification because medical professionals will be on hand to react should an emergency situation arise. As well as this, the staff at supervised facilities can usually prevent the most severe symptoms from occurring through a combination of medication and vitamin supplements.
What's Rehab In Oxford All About?
With so many free services around Oxford, you may be wondering why anyone would pay for their treatment. However, some people like the idea of having immediate access to treatment and being able to stay in a clinic for a given period of time while they begin their recovery journey.
Oxford has a number of private drug and alcohol rehabilitation clinics with teams of fully qualified counsellors, therapists, medical professionals and support staff all working hard to help patients overcome their illnesses.
There are a number of benefits to paying for addiction treatment; the good news is that in Oxford there are a number of options to suit various circumstances and budgets. Many private clinics offer payment plans so that patients do not have to pay the full fee upfront, which can be helpful.
Residential programmes typically last from six to eight weeks. During this time, the patient will stay in the clinic and will be provided with a programme of care that has been tailored to his or her individual needs.
Staying at a clinic typically means being completely cut off from the outside world and all the temptations and distractions that might otherwise have a detrimental effect on the patient's recovery. Many people feel that this type of treatment gives them a huge advantage when it comes to getting clean – staying clean.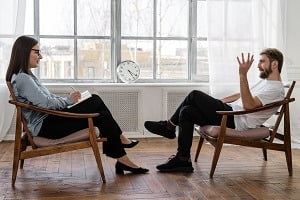 Types of Therapy Available During Rehab In Oxford
Therapy and counselling is a fundamental part of recovery, which aims to uncover the reasons and causes behind the addiction. During their stay, they will receive various treatments that can include:
Contingency management
Individual counselling
Group therapy
Motivational interviewing
12-step work
Cognitive behavioural therapy
Relapse prevention workshops
Skills development
Group activities
Holistic treatments
How Common Is Drug & Alcohol Addiction In Oxford?
While the majority of people in Oxford drink responsibly, there are an estimated 19,000 adults regularly drinking to levels that are putting their health at risk. It is suggested that around 8.7 per cent of Oxford men and 3.3 per cent of Oxford women are struggling with alcohol addiction. And with an estimated 1,492 people believed to be crack or opiate users in the area, addiction services in Oxford have become more important than ever before.
Drug and alcohol addictions impact more than just the individual and their families. These illnesses have long-term consequences for the mental and physical health of those affected, which places an enormous burden on public services such as the National Health Service and the Police.
There is also a link between addiction and crime, with many addicts committing offences to fund their habits. This all affects the taxpayer as the amount spent on health and crime costs can be huge. Treating addiction is vital in terms of improving health and reducing crime.
What You Will Get Out Of Our Rehab in Oxford Programmes
Addiction is an illness for which there is no cure; however, there are many different treatments available to help those affected manage their illness. The primary goal of a drug or alcohol rehabilitation programme is to help patients identify the cause of their addictive behaviour and to provide them with the necessary skills to live the rest of their lives without relying on chemical substances.
At a rehab programme, you can expect staff to:
Help patients identify the root cause of the illness
Provide a tailored plan of care designed around the individual
Work alongside patients to break the cycle of addiction
Encourage patients to become responsible for their recovery
Guide and support patients on their way to recovery
Provide treatments designed to help the patient learn to live without drugs or alcohol
Help the patient to develop the necessary skills for independent sober living
Aftercare in Oxford
Once a programme of detoxification and rehabilitation has been completed, you may be ready to return to your normal life. Nonetheless, you could be worried about how you will cope when you are back in the real world and having to deal with temptations and triggers all around you.
A big part of addiction recovery is relapse prevention; it is important that those recovering from a drug and alcohol addiction learn how to live in the real world and know what to do when temptations and triggers present themselves.
With a good aftercare programme, recovering addicts can continue to be supported after leaving rehab in Oxford. This can be essential for some people. The good news is that most rehabilitation clinics offer free aftercare support as standard for up to a year. This may be in the form of regular contact with a counsellor, or it could be with a specific aftercare programme that would include a move to sober living houses for a specific period before moving back home.
FAQs About Rehab in Oxford
We're here to answer any questions or queries you may have about your rehab options. We answer many calls throughout the day, and will not divert or laugh off any question you ask. Below we have listed some of the most commonly asked questions:
1. How Long Does Rehab in Oxford Last?
How long a person is in rehab depends on their specific situation. For that reason, there is not an exact time frame that everyone will follow. It depends more on when they reach certain goals, rather than how long they have been there.
However, there are four main time frames that people follow: 30 days, 60 days, 90 days, and extended stay programmes (sober living facilities, halfway homes, etc.)
2. Can My Family Visit Me During Rehab in Oxford?
Yes, at most rehab centers, your family will be able to visit you, though it may only be a certain time. In fact, many rehab centers actually encourage the family to come in and even go to some therapy sessions with the person with an addiction. Often when one person deals with an addiction, it negatively impacts the entire family and anyone close to them.
For this reason, it can be extremely beneficial to all parties to have group therapy sessions. During this time, everyone can communicate and work out issues with a third party present to mediate.
3. What Should I Look for in a Drug Rehab Facility?
You need to find a rehab facility that will best benefit you, and that will be different for each individual. There are some factors that you should consider to figure out which ones will work for you. The most basic are things like location and cost that will help you figure out which facilities are even possible for you to go to.
Past that, you should consider what types of therapies and treatments you want, and find a center that offers that. It is also a good idea to make sure that the doctors and care team are experienced and that the facility is accredited by the Care Quality Commission.
4. How Much Does Rehab in Oxford Cost?
The cost of rehab depends on a variety of factors such as whether it is private or public, how long you are staying, what amenities they offer, and what type(s) of treatment you need. Some rehab facilities do take insurance, which can lower your personal cost.
In order to get a precise quote, you can reach out to the facility, and they should be able to provide you with a fairly accurate estimate.
5. What Happens After Rehab in Oxford?
After rehab, recovery must still continue as it is a long term process, often even life long. A person must continue some sort of treatment, whether that be aftercare, individual therapy, or attending a group or twelve-step programme.
When people leave rehab, there is a high chance or rehab, especially in the beginning, but if they continue on with some sort of treatment, the chance decreases significantly.