Drug & Alcohol Rehab in Sale
Alcohol and drug addiction affects millions of lives every day, causing the breakdown of families, relationships, employment, finance, physical and mental health and ultimately people's lives.
In the UK, around 280,000 people per year are in contact with addiction recovery services for drugs and alcohol, hoping to get their lives back from the grips of addiction
In the North of England, rates of binge drinking as well as deaths due to alcohol and drugs are consistently found to be higher than in southern cities of the UK.
Greater Manchester in particular has been shown to have a 50% higher rate for alcohol deaths than the rest of the UK, and drug-related deaths in Greater Manchester have grown a huge 74% in the last 10 years.
Therefore, there is a real need for people, particularly in the North of England who are most at risk of drug or alcohol-related death, to seek help for their substance dependency.
If you or someone you know is currently struggling with their drug or alcohol use then see how drug and alcohol rehab in Sale can help you to overcome your addiction.
There is help out there, and the team here at Rehab Recovery are here to help you find the best addiction recovery treatment.
To start your journey towards sobriety at a drug and alcohol rehab in Sale, call us today on 0800 088 66 86
What Is Addiction Rehab?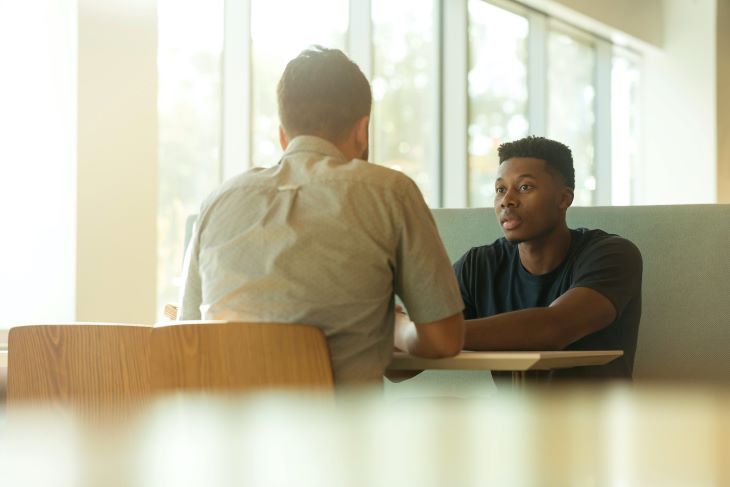 Drug and alcohol rehab in Sale is the process of treating an addiction through a variety of medical and psychological methods.
This includes an initial detox period of around 7-10 days when a patient stops taking the addictive substance, when the substance in question is physically addictive.
This can be a non-medical or medical detox (e.g. in the case of moderate and severe addiction) where a patient's withdrawal symptoms are managed through prescribed medication.
Following the detox period, patients will then undergo around 3 weeks of addiction treatments such as therapy and counselling.
Learn more about how a drug and alcohol rehab in Sale can help you beat addiction for good by talking to our team on 0800 088 66 86
How Long Does Addiction Treatment Last?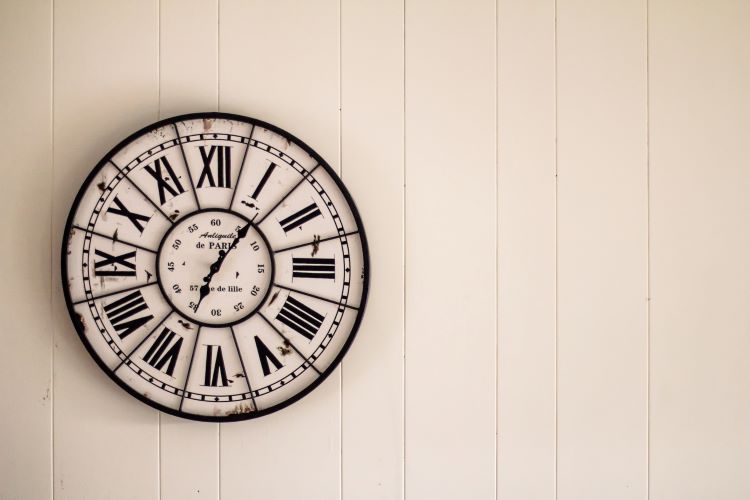 Inpatient drug and alcohol rehab in Sale (where a patient stays overnight at the rehab) lasts around 28 days, as this is the recommended time within which the mind and body can fully start managing without the addictive substance.
Although this 28-day period gives patients a good amount of time to recover from their addictions, this is not the end of the recovery journey.
Following rehab, all patients receive a relapse prevention plan to help them in the rest of their recovery.
This contains advice, details on aftercare services, and psychological methods to help them independently manage their addiction alongside what they have learned during rehab.
Outpatient treatment plans (where a patient only comes into rehab for treatment) can vary in length depending on the severity of the addiction and the type/s of treatment. Most outpatient treatment plans last for around 4 weeks, however if they are attending sessions less frequently then this may be over a longer period.
Finally, aftercare services are in place to help patients following rehab, so they can find support any time they need it through drop-in services, helplines, local support groups and charity support services.
For a specific estimation of how long your stay at a drug and alcohol rehab in Sale will likely last, give our team a call on 0800 088 66 86
What Addiction Treatments Are Available in Sale?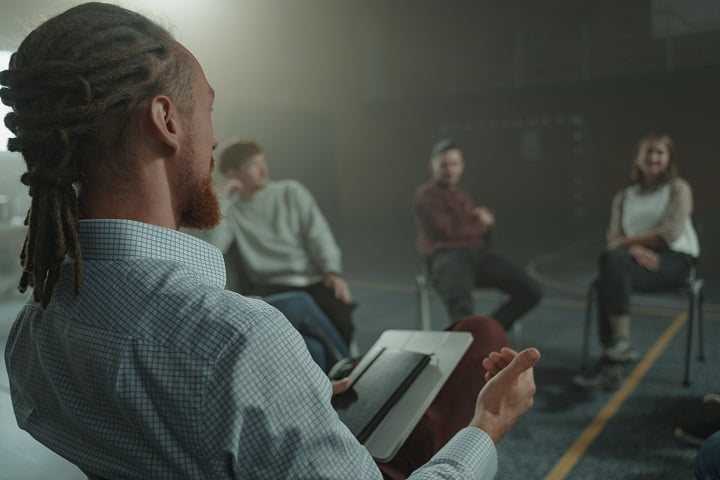 There are a range of addiction treatments available in addiction rehab, to help you overcome the physical and psychological grip of drugs and alcohol.
These treatments range from one-to-one counselling to group talking therapies, and the specific treatments that you have will depend on a number of factors including what substance you are addicted to, which centre you stay at, what style of treatment you prefer and your individual circumstances.
When you enter rehab, a personalised treatment plan will be made with you so you will know which treatments you are having and how they will assist you in addiction recovery.
Some of the most commonly used addiction treatments include:
These treatments take different approaches to addiction, from behavioural to medical. You might find that you have multiple treatments in order to tackle different aspects of your addiction.
To experience all of these treatments and more at a first-rate drug and alcohol rehab in Sale, talk to our experts today on 0800 088 66 86
What is the Cost of Drug and Alcohol Rehab in Sale?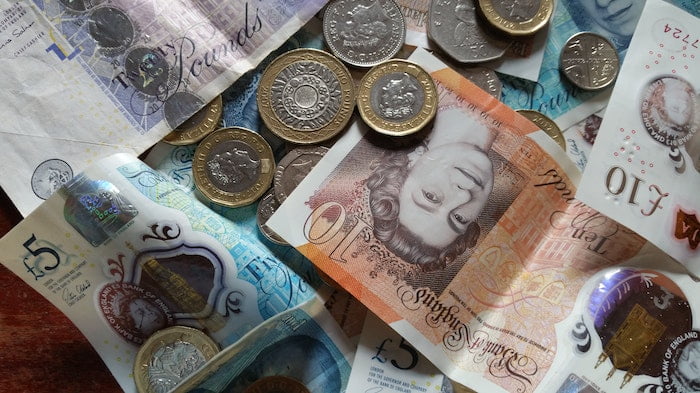 The cost of your drug and/or alcohol addiction treatment depends on the type of treatment you have, how your treatment is funded and your personal treatment plan.
NHS drug and alcohol rehab in Sale is free to all UK residents, and you can get inpatient or outpatient treatment at no cost to you.
Private rehab costs an average of £495 per day in the UK for an inpatient programme, and £14,000 for a full 28 day course of inpatient treatment.
However, health insurance can sometimes cover addiction treatment including inpatient rehab, so it is worth checking your policy if you have one.
Another option for treatment include local addiction charities which offer free services, often on an outpatient basis.
If you would like a more accurate estimation of how much your stay at a drug and alcohol rehab in Sale could cost, call us on 0800 088 66 86
Should You Attend NHS or Private Drug and Alcohol Rehab in Sale?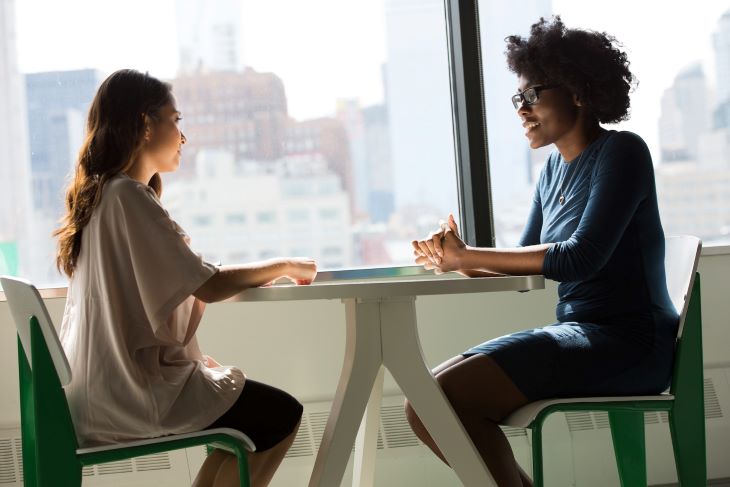 There are two main funding options when it comes to addiction treatment: private and NHS.
NHS rehab is free whereas private drug and alcohol rehab costs an average of £495 per day. However, the cost is not the only consideration when exploring your rehab options.
Waiting Lists for Drug and Alcohol Rehab in Sale
NHS: Although NHS rehab is free, the waiting list for treatment is often long. Depending on the type of treatment (e.g. inpatient or outpatient) waiting lists can go from 3 weeks to 6 months and in many cases up to 1 year.
Private: The majority of private rehab centres are able to take in patients within 24-48 hours.
Treatments Available in NHS vs Private Rehab
NHS: There are often fewer treatment options available on the NHS than in a private rehab, due to a lack of funding, staff shortages and lack of facilities. Outpatient treatment is also much more commonly funded than inpatient treatment.
Private: Private rehabs often have a range of addiction treatments, and several have options for therapies which are rarely funded on the NHS such as holistic therapies.
Rehab Facilities and Packages on the NHS vs Private
NHS: Inpatient rehab on the NHS is often not available, but when it is you will have an NHS-funded stay at a private rehab clinic. However, as it is NHS funded, you will have fewer options in terms of the type of room you stay in, the facilities you use and what activities you do.
Private: Privately funded rehab stays allow for more freedom over your room, food and activities.
Many private rehab centres have swimming pools, gyms, spas, options for private en-suite rooms, better dining packages and much more.
Whether you are a privately funded or NHS-funded patient, you will get expert treatment for your addiction by professionals who can help you overcome your drug or alcohol dependency.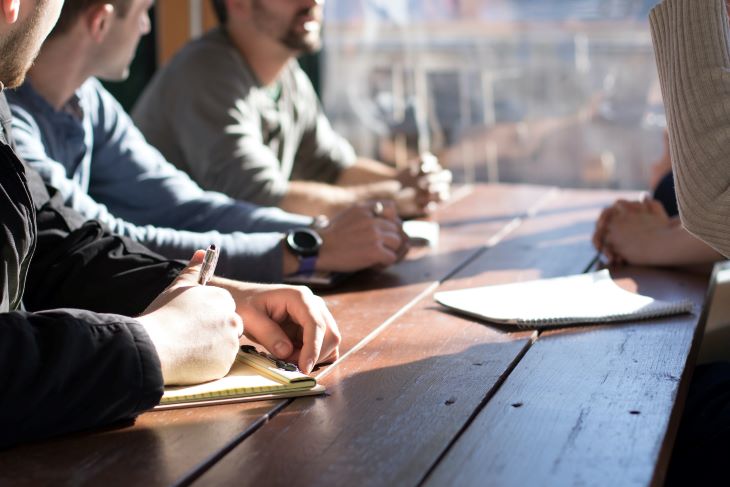 There are several charity and NHS-run recovery services operating near Sale, including:
1. Trafford CAMHS
Address: Waterside House, Sale, M33 7ZF
Telephone: 0161 549 6456
Website: https://mft.nhs.uk/rmch/trafford-camhs-formerly-healthy-young-minds-trafford/
2. Adult and Young People's Drug and Alcohol Service – Manchester
Address: Sharston Industrial Estate, Bradnor Point, Bradnor Rd, Wythenshawe, M22 4TF
Telephone: 0161 823 6306
Website: https://www.changegrowlive.org/manchester
3. Mindsum
Address: Paragon House, Seymour Grove, Manchester, M16 0LN
Telephone: 0161 250 6223
Website: https://www.mindsum.org/
You can get free mental health support from organisations like Mind UK, Young Minds, Rethink Mental Illness, Samaritans and Papyrus.
For help choosing between private or NHS drug and alcohol rehab in Sale, call us on 0800 088 66 86
What Happens After Drug and Alcohol Rehab in Sale?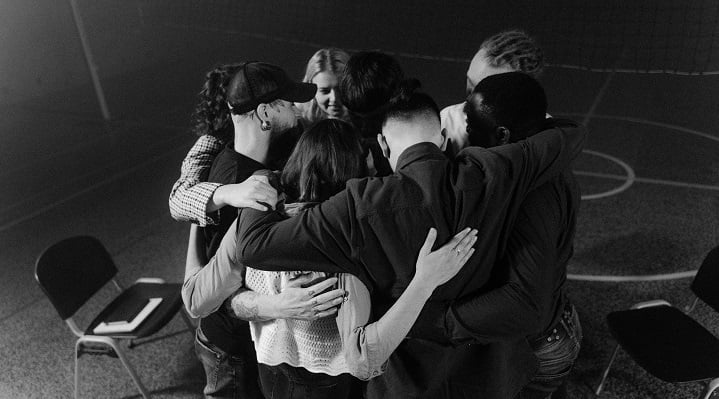 After you complete your course of inpatient or outpatient rehab in sale, you will create a personalised relapse prevention plan and be given access to aftercare services.
A relapse prevention plan is a document with methods and tools to help you recognise the stages of relapse, and prevent a relapse before it occurs.
Alongside techniques to help you avoid a relapse and advice on staying sober, this plan will also have essential contacts you can rely on for further help and support.
These contacts will include services such as crisis hotlines, doctors, family and friends, and addiction support charities as well as aftercare services.
Some of the most common local aftercare services in Sale include:
Make sure to match your stay at a drug and alcohol rehab in Sale with an equally effective aftercare plan by calling us on 0800 088 66 86
Getting Help Today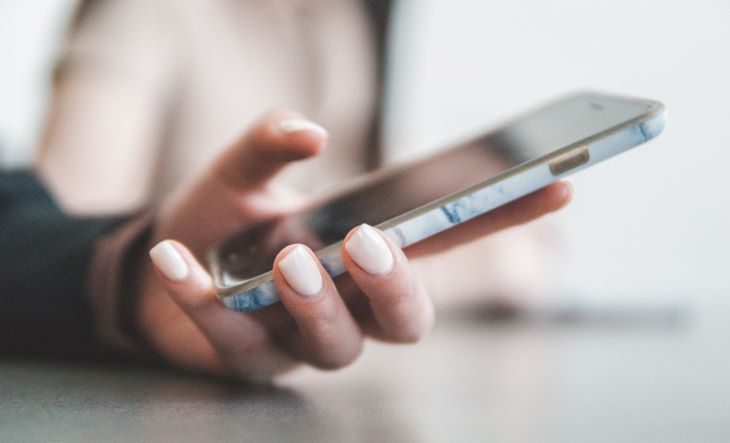 Drug and alcohol rehab in Sale can help you to understand and manage your addiction, from severe heroin addictions to mild cannabis addiction.
The NHS and private rehab teams in Sale are on hand to offer professional help through a personalised treatment plan of a detox, addiction therapies and aftercare services.
Whether you are struggling with your drinking and want to find out more about alcohol rehab, or your addiction to cocaine is taking over your life and you want support for your addiction, get in touch with the Rehab Recovery team today.
Every rehab in England and Wales that we work with is vetted by the Care Quality Commission.
Get help for addiction across Greater Manchester, including in Manchester, Bolton, Stockport, Rochdale, Salford, Wigan, Oldham, Bury, Atherton, Altrincham, Ashton-under-Lyne, Middleton, Urmston, Eccles, Denton, Chadderton, Romily, Hyde, Radcliffe, Heywood and many more.