Drug & Alcohol Rehab Trafford
Of the communities in England affected by substance addiction, those in Greater Manchester are among the hardest hit. While cases of addiction have been growing across the UK, the borough of Trafford though not exceeding the national average is surrounded by places that have.
Studies courtesy of Public Health England (PHE) have revealed that nine out of ten Manchester boroughs have a higher rate of alcohol-related deaths than the national average. These alcohol-specific mortalities per 100,000 are a harrowing 50% higher than the national average.
Moreover, the rate of alcohol-related hospital admissions is 53% higher in Greater Manchester than in the rest of England: revealing a  trend of hazardous drinking in the area. Within these statistics are the shattered lives of many Trafford residents, as many people will know of someone affected by alcohol use disorder (AUD) whether directly or indirectly.
However, alcoholism is not the only type of substance use disorder prevalent in the Trafford borough. Since the Covid pandemic, the area has seen a spike in people presenting for drug use disorders at a drug and alcohol rehab in Trafford.
Distressingly, 31% of Greater Manchester residents believe there to be a big problem with people using or dealing drugs in the area. This includes people openly dealing illicit substances in their area and consuming them in public spaces.
74% of frontline workers feel that Trafford residents are more concerned now than ever with people openly dealing or using drugs in their area.
Start your long-term recovery journey today by calling our expert team on 0800 088 66 86
What Is Alcohol Addiction?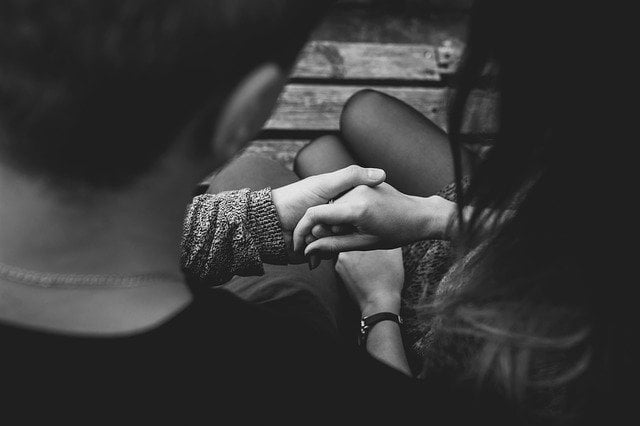 Currently, in Greater Manchester, there are 5,310 people undergoing treatment for alcoholism at a drug and alcohol rehab in Trafford. In fact, Trafford has above-average treatment completion rates and more people re-entering society having recovered from their condition.
Here at Rehab Recovery, we understand that it can be difficult to differentiate habitual drinking from a serious addiction- especially in a society that seems to celebrate its consumption.
By definition, alcohol addiction is "when you drink in a way that's harmful, or when you're dependent on alcohol". Typically, someone who consumes more than 14 units of alcohol per week is considered at risk of harbouring an alcohol use disorder. One unit is 10 ml of pure alcohol, which is half a pint of 3.66% strength lager or just under 125ml of wine.
While someone can appear high functioning, it might be that they've lost control of their drinking behind the scenes. Dependent drinkers can tolerate high quantities of alcohol and will experience physical or psychological withdrawal symptoms if they suddenly stop or cut down on drinking.
If you're concerned that someone you love is misusing alcohol, or that you have a problem, it's crucial to begin the process of seeking treatment. Before contacting a professional, it can be useful to utilise a certified self-assessment to gauge your severity.
One such tool is AUDIT, or The Alcohol use Disorders Identification Test. This 10-item alcohol harm screening tool requires subjects to answer questions about their alcohol use, any consequences of their drinking, and their levels of guilt.
What Is Rehab?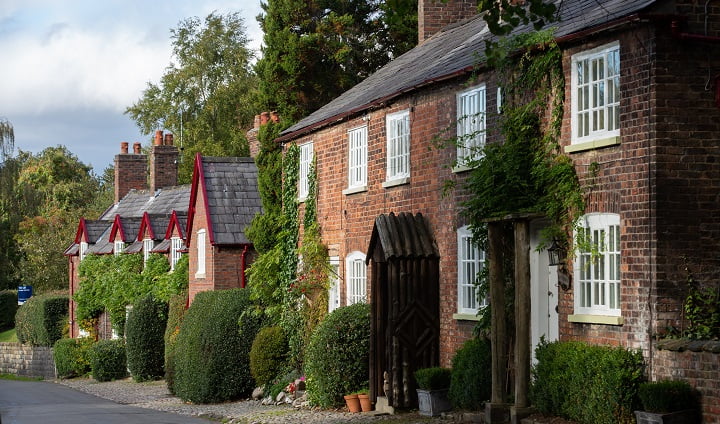 If an individual's substance use has spiralled out of control and is adversely affecting themselves and/or others, a medical professional may recommend rehab.
Rehabilitation centres in Trafford are designed to help anyone in the community suffering from a drug or alcohol addiction and involve extensive therapy, usually carried out on-site.
If a subject's addiction is severe, they'll be recommended a residential, specialised treatment programme at a drug and alcohol rehab in Trafford.
This means they'll stay in accommodation on rehab premises, usually for a minimum of 4 weeks to as long as 120 days.
While completing their treatment programme, patients will safely detox from the drugs or alcohol in their bodies, before undertaking psychotherapy to treat the core of their addiction.
From behavioural intervention to holistic therapy and group counselling, each type of treatment encountered in rehab is designed to help the patient resume a normal life. Individuals can also explore the reasons behind their addiction, learn stress management, and rebuild familial relationships free from the burden of substance use.
Start your long-term recovery journey today by calling our expert team on 0800 088 66 86
Staging An Intervention For A Loved One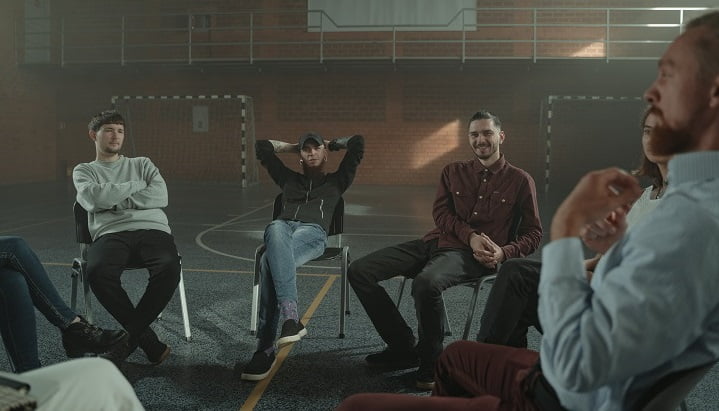 However, substance use disorder isn't easy to overcome, and many individuals feel that there's a stigma of shame surrounding treatment. They might feel undeserving of rehabilitation or refuse to admit that they have a problem in the first place.
If your loved one needs help to move out of the denial phase and confront their addiction head-on, contact our team at Rehab Recovery today. We can assist you in staging an intervention and put your family in contact with a professional interventionist.
Rather than a one-off meeting between the SUD victim and their loved ones, an intervention is a controlled, structured process. Meetings will be held in a safe, home environment or a clinical setting, and are usually attended by loved ones, coworkers, an interventionist, and the subject themselves.
An organised intervention aims to convince the addict that they have a problem with drug or alcohol use that requires immediate action. It is hoped that, by seeing their loved ones worried about their health, those suffering from SUD will re-examine their behaviour.
As persuading someone to consider entering drug and alcohol rehab in Trafford can be difficult, a professional may use the guidance of an intervention framework. One such tool is the Community Reinforcement and Family Training, or CRAFT method.
By using entirely non-confrontational methods, CRAFT teaches families how to talk about addiction and its impacts effectively. To this end, the model encourages activities such as goal setting, problem-solving, and practising self-care.
Start your long-term recovery journey today by calling our expert team on 0800 088 66 86
The Cost Of Rehab In Trafford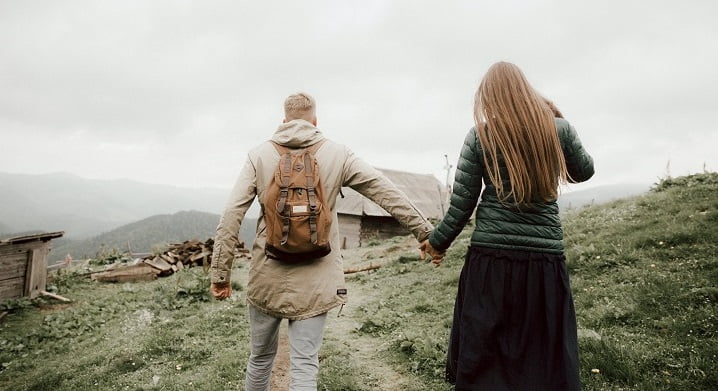 A private drug and alcohol rehab in Trafford typically includes accommodation, bespoke treatment, medical intervention, round-the-clock professional support, relapse prevention planning, and much more. Moreover, the quality of facilities in a private rehab centre may be higher than those offered by NHS and public services.
This level of care and range of treatment is reflected in the price of private rehab. The exact figure billed to each client will vary drastically depending on their unique needs and how long they wish to spend rehabilitating.
Furthermore, each rehab clinic will have a different price range, depending on how luxurious their facilities are or their location within Trafford. For a typical 28-day stay, you could expect to pay somewhere between £1,000 per week to £10,000 per week.
Fortunately, many reputable clinics wish to enhance the accessibility of their treatment and will do their best to ease the financial pressure. As such, many rehabs offer payment plans tailored to each case that work within a family's budget.
Additionally, patients wishing to stay within their budget can opt for a multi-occupancy room. Private rooms are likely to cost more, and patients sharing a room will still have access to all the high-tech rehab facilities.
Is Treatment For Addiction Available On The NHS?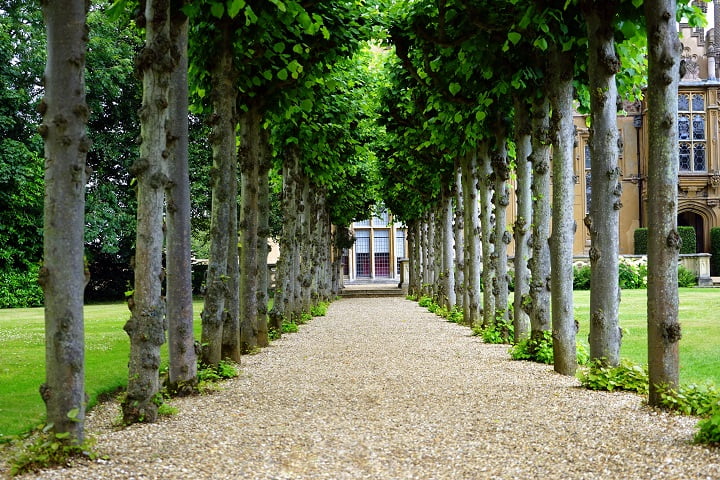 For many victims of SUD and their loved ones, the funds required to enter private rehab may be too steep. In these cases, it's possible to access a free recovery plan via the NHS.
Accessing NHS support is often a desirable option as it offers both affordability and flexibility for those with outside responsibilities. These individuals often benefit most from outpatient NHS programmes or temporary detox plans that allow them to remain at home in Trafford.
However, once patients have decided to seek NHS treatment, they are met with notoriously high waiting lists that have been exacerbated by the Covid pandemic. This, combined with a lack of staff and lower budgets than ever, make accessing NHS services increasingly difficult.
Moreover, a drug and alcohol rehab in Trafford providing NHS care is likely to do so on an outpatient basis. While this is a sound option for those with mild drug or alcohol addiction, it isn't suitable for those with severe SUD.
This is because outpatient NHS treatment does not remove the individual from their home environment- which is where many SUD victims face their biggest challenges. They might encounter substance temptations at home, or live in a toxic social environment.
In particular, those who suffer from a comorbid disorder alongside addiction (e.g. anxiety, depression, bipolar, seizures) should opt to rehabilitate on-site. Usually, inpatient care can accommodate their more complex needs and provide the 24/7 care not offered by outpatient services.
Alcohol Detox and Rehab In Trafford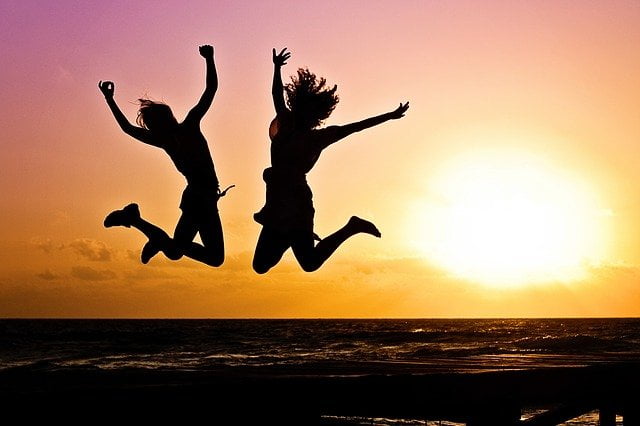 Alcohol addiction in Trafford is, unfortunately, not an insignificant problem, and can happen to anyone regardless of their situation in life. Fortunately, alcohol rehab centres in Trafford experience higher success rates than the national average, with more people leaving these clinics safely on the road to recovery.
For those requiring an inpatient residency at an alcohol rehab in Trafford, their journey will begin with a detox. Such medically assisted detoxes are essential for cases of alcoholism, as the body enters a form of shock when consumption ceases.
Safely carried out in a controlled environment, detox for AUD patients gradually eases their bodies into an alcohol-free existence. As quitting alcohol can lead to dangerous withdrawal symptoms (e.g. mood swings, stomach cramps, hallucinations, seizures) a slow detox is often accompanied by medication.
To find the right medication for their needs, each patient will undergo a medical and psychiatric assessment at their chosen drug and alcohol rehab in Trafford. Specialists often suggest temporarily taking sedatives to mitigate severe withdrawal, or Naltrexone to ease cravings.
After managing the symptoms of detox, patients will focus on building the skills needed for long-term recovery from AUD. Over a series of weeks, those in recovery will come into contact with behavioural psychotherapy, peer support, trigger management sessions, relapse prevention tools, and various alternative therapies.
Specialised programmes for alcohol addiction often include a fusion of individual and group talking therapy. One-to-one Motivational Interviewing, for example, allows patients to work through recovery-centric goals with their therapist and resolve any scepticism toward a life without alcohol.
Equally important as individual therapy is having a group of supportive peers in a drug and alcohol rehab in Trafford. Being able to share your feelings and battle with AUD with others going through the same thing is an incredibly powerful tool.
Start your long-term recovery journey today by calling our expert team on 0800 088 66 86
Rehab For Cannabis In Trafford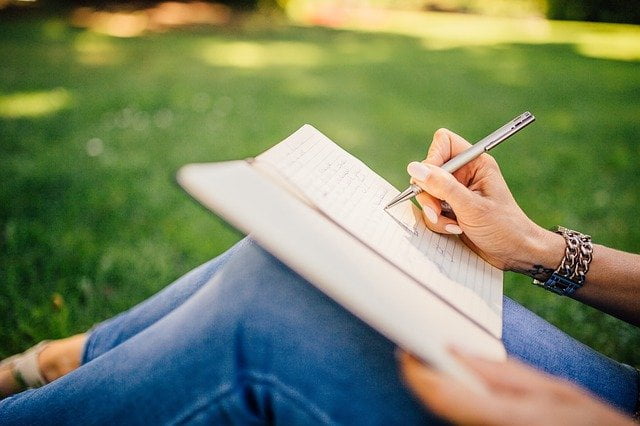 While cannabis has been normalised almost to the level of alcohol in many communities, its addictive potential remains strong. Over time, unregulated use causes synthetic changes in the brain's reward system, whereby restricts the production of dopamine when an individual isn't using cannabis.
Without seeking the help of a drug and alcohol rehab in Trafford, those with severe cannabis addictions are putting themselves at risk of long-term effects- both physical and mental. However, by seeking professional consultation, subjects can access a variety of treatments befitting the severity of their dependency.
While those with mild to moderate cannabis addictions may thrive in an outpatient programme, those with severe disorders require inpatient treatment at a specialised rehab in Trafford. Typically treatment will take place over 28 days, but there's the option to choose time-frames of 7,14 or 21 days.
Initially, patients must complete detox for around 7 days to cleanse the body of any cannabis and associated toxins. They'll do so in the safe hands of medical professionals, and will receive medical, holistic, and nutritional support.
Beyond detox, programmes at a drug and alcohol rehab in Trafford focus on intensive therapy to help patients sustain their cannabis-free life. Infamous methods such as CBT allow patients to delve into the reasons behind their cannabis use and retrains their cognitive pathways to accept healthy rewards.
Rehab For Cocaine And Stimulants In Trafford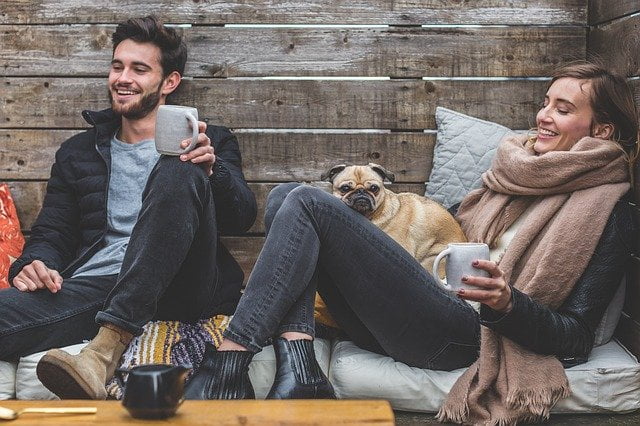 Cocaine's reputation as a social drug has led to widespread consumption and, unfortunately, many people lose control and develop serious addictions. If many of their friends are also taking stimulants, it can be hard for people to admit they have a problem and exit the denial phase.
If you know someone impacted by cocaine use or are struggling yourself, it's important to seek help straight away. Here at Rehab Recovery, we can put you in swift contact with a specialised drug and alcohol rehab in Trafford.
For many suffering from stimulant addictions, inpatient residencies are the best way to regain control of their lives as they will be shielded from any triggering environments. To focus on the deep-rooted psychological elements of cocaine dependencies, longer stays of 60 days are thought optimal.
A key part of this recovery journey is detoxing from cocaine. While each detox timeline differs depending on the patient's severity, the process usually lasts a maximum of 2 weeks.
Since cocaine has many impacts on the brain, subjects are likely to experience psychological withdrawal rather than physical (e.g. insomnia, anxiety, depression, etc). To help patients overcome this, on-site psychiatrists at rehab often prescribe propranolol to help ease stress.
With proper medical care, emotional support, and medical intervention if needed, cocaine detox will pass smoothly with minimal discomfort. It's only after cocaine has been safely removed from the body that patients can progress through psychotherapy.
At a drug and alcohol rehab in Trafford, many therapeutic techniques are utilised to help patients stabilise emotionally and maintain their wellbeing. In CBT and DBT sessions, patients have the chance to consult experienced specialists about coping strategies and learn how to use them post-rehab.
Specifically designed for managing stress and overwhelming emotion, Dialectical Behavioural Therapy (DBT) allows patients to change their behaviour holistically. Subjects are taught to avoid cravings by accepting and managing any negative emotions that may arise while getting to the root cause of their cocaine addiction.
Rehab For Heroin And Opioids In Trafford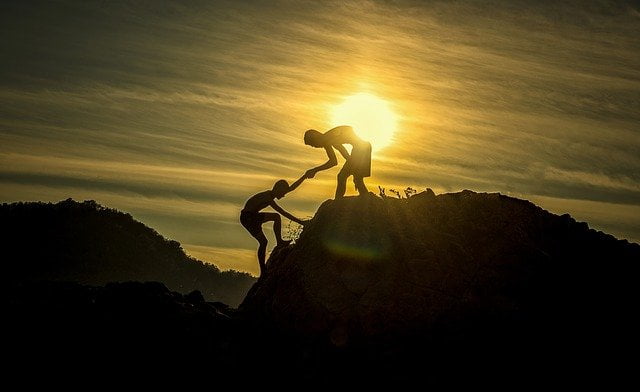 Known for their highly addictive properties, opioid addictions are among the most dangerous if left untreated: leading to long-term health defects and even fatality in some cases.
As such, inpatient care at rehab is required not only to prevent dangerous withdrawal but heal from the psychological aftereffects of heroin use.
Initially, patients will undergo a health assessment performed by a physician at a drug and alcohol rehab in Trafford. Here, an admissions coordinator will explain the ins and outs of your personalised treatment programme- which will often last a minimum of 60 days.
The first 10 days of treatment for opioid addiction consist of a medically supervised detox. While many fear this to be a gruelling experience, this crucial phase aims to help patients overcome and manage withdrawal in a comfortable environment.
Depending on the duration of someone's heroin use, withdrawal can take mere hours to set in or may start within the first few days. Patients are closely monitored by a team of medical professionals, who can alleviate symptoms using a variety of medications.
Partial opiates such as Suboxone and Buprenorphine slowly release opium into the body and are often prescribed in the first 8 hours to avoid withdrawal. They also block the effects of other opioids and reduce the euphoric effects of heroin, which in turn reduces cravings.
Once they've completed detox, patients at a drug and alcohol rehab in Trafford benefit from a variety of addiction therapies. These will be carried out in both individual and group settings, and include CBT, DBT, Family Therapy, and Contingency Management.
Contingency Management (CM) is a staple of many heroin treatment programmes as it encourages treatment retention, medical participation, and ongoing abstinence. Those participating in CM can receive rewards for achieving sobriety and treatment goals in their chosen drug and alcohol rehab in Trafford.
When combating an unseen force such as heroin addiction, having achievable, tangible rewards can help patients visualise their progress. Examples include voucher rewards, cash prizes, meal packages and more.
Start your long-term recovery journey today by calling our expert team on 0800 088 66 86
Styles Of Therapy Offered At Rehab In Trafford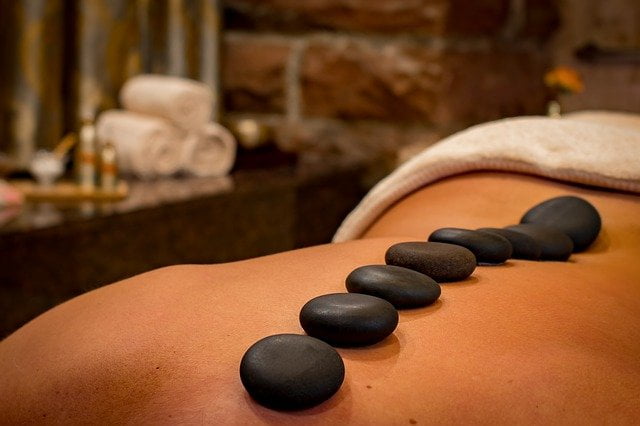 Regardless of the type of substance addiction they have, each patient at a drug and alcohol rehab in Trafford will experience therapy of some kind. Both psychotherapy and alternative, lifestyle-centric therapies are crucial to each treatment programme and can be tailored to each individual.
Cognitive Behavioural Therapy
As previously mentioned, CBT is a fundamental aspect of addiction recovery and is implemented at most drug and alcohol rehabs in Trafford. Its effectiveness lies in its ability to target the root cause of someone's addiction through methodical behavioural intervention.
During CBT sessions, patients will learn to analyse their current ways of thinking and how negative thoughts can lead to addiction. Over time, subjects can work to overcome these maladaptive thought patterns and replace them with a positive reward system.
By the end of their CBT course, individuals will have a greater understanding of why they behave in a certain way. They'll also have a variety of personalised coping mechanisms by which to avoid their triggers outside of rehab.
Dialectical Behavioural Therapy
While DBT operates under the same school of thought as CBT, it emphasises the emotional side of addiction rather than focusing on cognitive distortions.
The goal of DBT is to help patients cultivate positive behaviour through regulating their emotions and learning to cope with stress.
As such, DBT is often used to treat patients suffering from both addiction and the effects of past trauma. During sessions, patients develop the correct tools to accept and manage their emotions- allowing them to maintain healthy relationships with their peers and loved ones.
Motivational Interviewing
Motivational Interviewing (MI) differs from many psychotherapy methods as it is goal-orientated. A counsellor will ask a patient questions regarding their addiction and what led them to seek recovery through a drug and alcohol rehab in Trafford.
By discussing openly the reasons to remain in treatment and choose sobriety, patients often manifest their recovery by speaking it into being. Alongside these discussions, patients will design a list of goals for the future- allowing them to envisage a life free from substance use.
Though rarely used as a standalone therapy, Motivational Interviewing is incredibly effective when used alongside psychotherapy. This is because the discussions in MI sessions inspire treatment retention and active participation.
Family Therapy
Family Therapy aims to repair the bonds that may have been broken or damaged due to addiction. This can include members of a patient's nuclear family, close friends, or anyone who plays a large role in their life.
Usually, participants gather on-site at a drug and alcohol rehab in Trafford for counsellor-guided sessions. They'll be taught how to identify and manage triggers to prevent their loved one from relapsing post-rehab.
Not only does Family Therapy educate participants on their loved one's unique addiction, but it also optimises communication. If each family member can communicate their feelings, it helps foster a stronger support network for the future. 
Holistic Therapy
Unlike the above therapies, Holistic Therapy (HT) aims to improve the entire well-being of each patient, rather than address one specific element of addiction. HT prioritises mental, physical, and spiritual health through the cultivation of healthy habits and hobbies.
As a result, HT workshops are characterised by relaxing, task-based activities such as acupuncture, cooking, weight lifting, yoga, and much more. Patients at a drug and alcohol rehab in Trafford are encouraged to make a list of hobbies they'd like to pursue and can choose a HT workshop to reflect their interests.
Holistic Therapy works with the theory that when individuals complete positive activities, they experience a mental and spiritual reward. This example of behavioural activation is a popular treatment not only for SUD, but for co-occurring disorders such as depression, anxiety, OCD, and more.
Start your long-term recovery journey today by calling our expert team on 0800 088 66 86
Relapse Prevention Planning In Rehab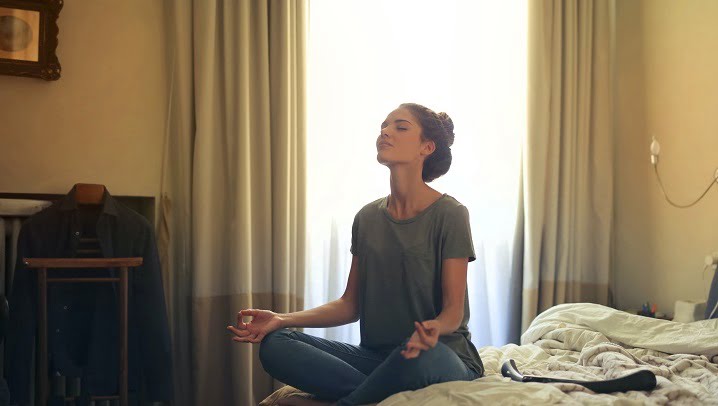 Despite the high number of individuals completing treatment in Trafford each year, leaving rehab is just the beginning of lifelong recovery. Sustaining sobriety is only possible by recognising and preparing for possible relapse upon leaving a drug and alcohol rehab in Trafford.
Relapse prevention planning begins in rehab, where patients undertake psychotherapy and learn from a number of clinical frameworks. A patient's CBT therapist will help them plan how to manage temptation in triggering environments and identify the triggers themselves. These include certain people, social situations, emotions, and more. 
Alongside this, treatment programmes in rehab include relapse prevention frameworks. These clinical guidelines hold advice on trigger management, coping with stress, and identifying the signs of relapse before cravings occur.
One popular example is the HALT framework: an acronym that reminds recovering SUD victims to engage in crucial self-care actions. Each letter of the acronym represents a way in which someone might be vulnerable to relapse and provides further guidance for improving wellbeing.
These mental and physical warning signs are hunger, anger, loneliness, and tiredness. Any of these issues, when left to fester, can make an individual feel hopeless and more prone to seeking the solace of drugs and/or alcohol.
HALT seeks to remind those in recovery that there are, in fact, simple solutions to all these problems. For example, poor nutrition and fluctuations in blood sugar can lead to irritability, fatigue, and impulsivity. The "H" section in HALT reminds individuals to check in with themselves, and do something as simple as eating a healthy snack to feel better.
Post-Rehab Support And Aftercare Services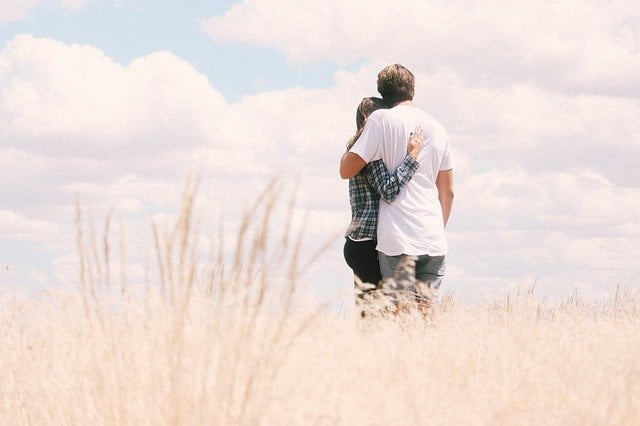 Here at Rehab Recovery, we know that while attending rehab can be a life-changing experience, returning to normality can be challenging at first. To make sure our clients retain the skills they've learnt, we provide aftercare packages to support those in recovery long past their discharge date.
This ongoing assistance is offered in a multitude of ways- from regular evaluations and alumni programmes, to group therapy meetings. Individuals are encouraged to return for outpatient 12 step facilitation therapy. In these sessions, subjects are aided in becoming actively involved in a local fellowship group. 
Support groups such as Alcoholics Anonymous and Narcotics Anonymous are located within Trafford and provide a safe space for those in recovery to meet with their peers. These sessions are guided by an experienced therapist, and allow members to discuss challenges, successes, and coping mechanisms for dealing with addiction.
Start your long-term recovery journey today by calling our expert team on 0800 088 66 86
References
[1] AUDIT Alcohol_use_disorders_identification_test__AUDIT_.pdf (publishing.service.gov.uk)
[2] Greater Manchester Drug and Alcohol Strategy 2020-2021 greater-manchester-drug-and-alcohol-strategy.pdf (greater manchester-ca.gov.uk)
[3] Greater Manchester Alcohol Death Rate Greater Manchester Alcohol Death Rate a Huge Cause for Concern – Acquiesce
[4]CRAFThttps://www.apa.org/pi/about/publications/caregivers/practice-settings/intervention/community-reinforcement
[5] Adult Substance Misuse Treatment Statistics 2019 to 2020 https://www.gov.uk/government/statistics/substance-misuse-treatment-for-adults-statistics-2019-to-2020/adult-substance-misuse-treatment-statistics-2019-to-2020-report
[6] Alcoholics Anonymous https://www.aa.org/
[7] Narcotics Anonymous https://www.na.org/
[8] SMART Recovery https://www.smartrecovery.org/
[9] ASAM Criteria https://www.asam.org/asam-criteria
[10] DSM-5 Criteria for SUDhttps://www.addictionpolicy.org/post/dsm-5-facts-and-figures
[11] 12 Step Facilitation Therapy https://pubs.niaaa.nih.gov/publications/projectmatch/match01.pdf
[12] The Cenaps Model of Relapse https://pubmed.ncbi.nlm.nih.gov/2197389/
[13] Cognitive Behavioural & Relapse Prevention Strategies Cognitive Behavioural & Relapse Prevention Strategies (unodc.org)