Drug and Alcohol Rehab Northumberland
Addiction problems destroy lives, and the longer the individual remains stuck in this downward spiral the more they will end up suffering. It is vital that the person is able to break away from this behaviour as soon as possible.
The individual will not have made the choice to become addicted, but it will be their choice as to when they end the problem.
No matter where you're from substance use and addiction has their toll. In Northumberland, there was a 21% increase in hospital admissions linked to alcohol in 2018/19. (1) A year later, 36 people died due to drugs.(2)
Sadly, the stigma attached to having a drug or alcohol problem prevents many people from entering rehab. Addiction, however, is a disease that affects the brain and body.
At rehab, the causes, such as how brain rewiring, makes a person return to substances despite the negative consequences are addressed.
For a person with an addiction, staying at a private clinic offers the best provision of treatments in the UK.
Start your recovery journey today by calling our expert team on 0800 088 66 86
What you need to know about dual diagnosis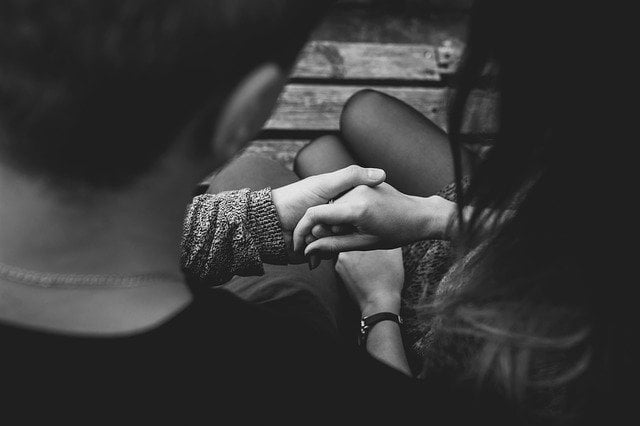 When you enter a drug & alcohol rehab Northumberland, you'll go through the admissions process. During the assessments, you might be given a dual diagnosis.
Many people who are living with addictions also have a mental health problem of some sort.
Where this is identified, a dual diagnosis is given.
People living with depression, anxiety, borderline personality disorder, bipolar disorder, schizophrenia, and PTSD quite often turn to alcohol and drugs to ease the symptoms.
This is known as self-medicating.
Where substances are used long-term to manage symptoms, an addiction can develop.
When people enter rehab, they need to be treated for both conditions. It's important you're honest about all your thoughts and feelings.
This will help professionals to assess you appropriately.
With a dual diagnosis, your treatment programme will be tailored to address it as well as the substance use.
What people enter rehab for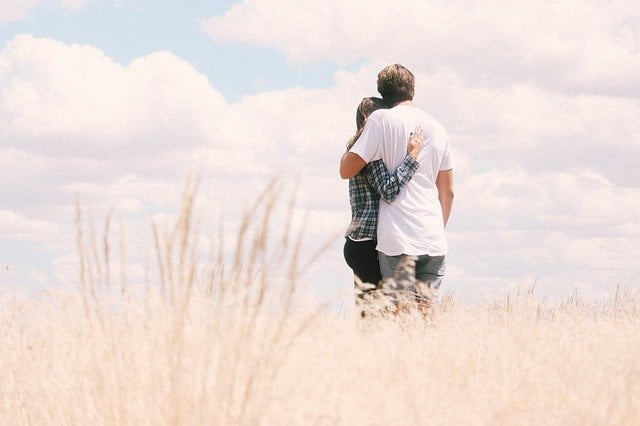 Many people think that going to a drug & alcohol rehab Northumberland is for anyone who uses substances in an unhealthy way. This isn't the case.
Actually, the point of rehab is to become abstinent, which means it's designed for people with addictions.
It's not necessarily for people who use it heavily every once in a while. Rehab is for people who have lost control of their substance use and who are experiencing serious repercussions.
Start your recovery journey today by calling our expert team on 0800 088 66 86
What's so great about a private clinic?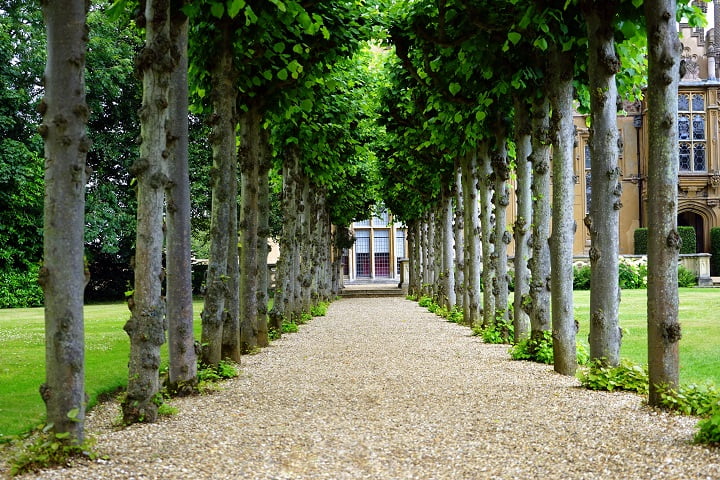 There are many benefits to opting for a private clinic in the Northumberland area. The private sector approach to rehabilitation offers a fully comprehensive programme of treatment.
This ensures all areas are covered: physical, psychological, spiritual, and practical.
When you go to rehab you'll receive:
One-to-one support whether that's a casual conversation with staff, counselling, or therapy.
An immersive programme of treatment means you'll be able to focus on recovery throughout your time as a resident.
24-hour care so you have people to support you through difficult cravings.
Regular group sessions where you can learn from others who are experiencing similar issues.
An overseen detox that keeps you safe and well as the substances leave your system.
Evidence-based treatments that successfully treat addiction throughout the world are provided by specialist staff.
A safe and nurturing environment away from triggers and your usual environment.
Private rehab Vs Council-funded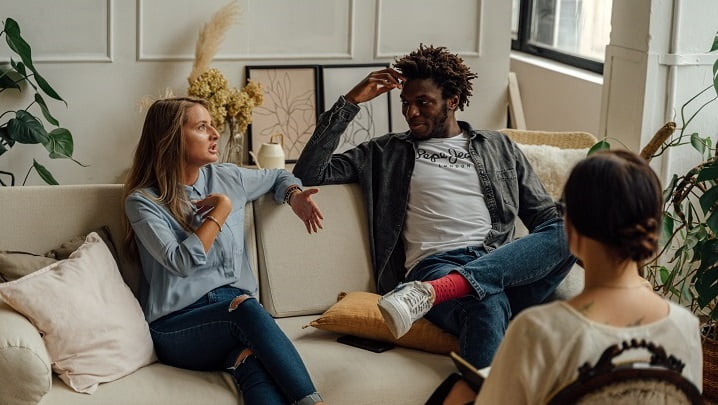 Although council-funded services offer some great, regular provisions, they tend to be more generic.
This is because the service has to accommodate many people in the community.
There is usually a little one-to-one support for people, especially when they first self-refer.
There are also weekly groups, such as 12 Step sessions and SMART groups.
How do you know whether you should go to rehab Northumberland?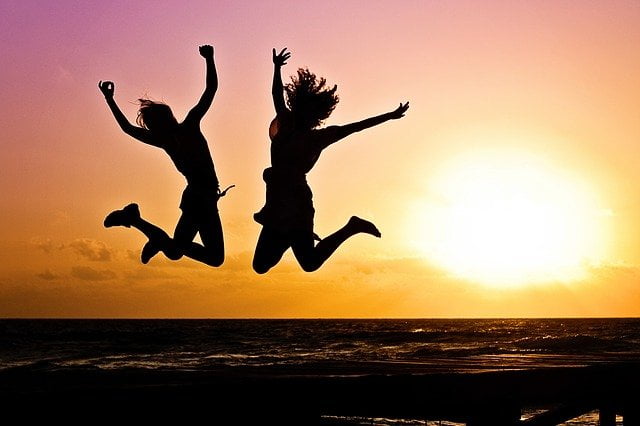 There comes a point for people living with moderate to severe addictions, where rehab treatment is unavoidable.
This is usually because the individual has tried everything possible to quit and failed to do so. Where this happens, rehab is advisable.
Other symptoms and circumstances which indicate rehab is needed are:
Where people aren't able to control how and where they use.
Where polysubstance use exists.
When a person also has mental health problems or suicidal thoughts.
If the person drinks more than 30 units of alcohol each day.
If a person gets delirium tremens or shaking when they stop drinking.
If a person has seizures when they stop drinking.
Those with Wernicke's encephalopathy due to drinking habits.
Where the person becomes aggressive when intoxicated.
Start your recovery journey today by calling our expert team on 0800 088 66 86
Are there other treatment services?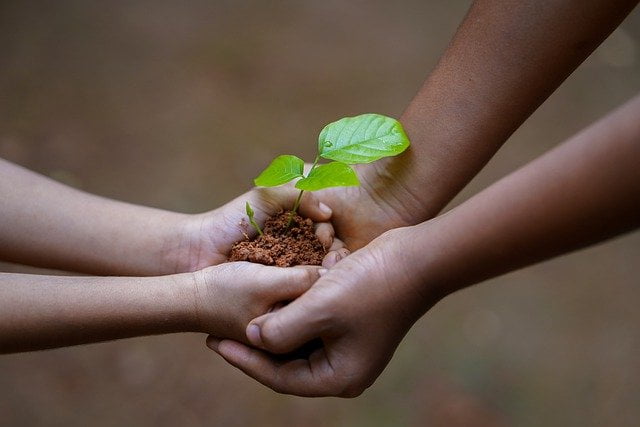 There are other treatment services for drug and alcohol use in the Northumberland area. You might realise that a private clinic isn't for you if your needs aren't as high as listed above.
In this instance, your other options are:
Admissions: how do professionals know what treatments you need?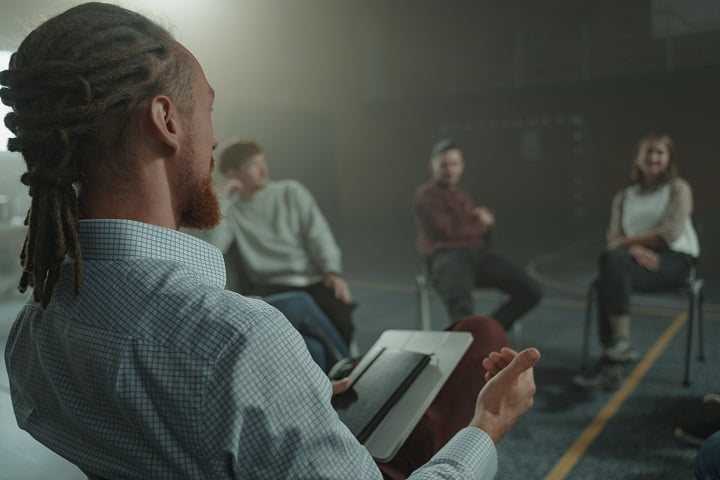 In order to understand what treatments are needed, professionals need to assess you. When you enter rehab, you'll go through the admissions process.
This involves meeting a psychiatrist and completing one or two assessments.
The assessments reveal the seriousness of your addiction, mental health, and physical health.
You'll also be able to discuss your recovery goals in this session and what you hope for in the future.
DSM-5 assessment
This is for people addicted to drugs. It identifies how severe the addiction is. This enables the member of staff to ascertain what level of input you'll need.
Assessment questions focus on:
Whether you're able to assess risks around your drug use.
If you have lost control of use.
If you're able to maintain work and family responsibilities.
Whether you have built up a tolerance.
ASAM assessment
The ASAM assessment reveals the full picture of addiction and its impact on your life. From this, staff will know what treatments are needed to give you the best foundation for recovery.
You'll discuss the following:
Your health now and in the past.
Your mental health and how you think.
What withdrawal symptoms do you experience.
How you deal with relapse.
How substances affect your relationships.
Your life and how you interact with the world.
What are your recovery goals are.
AUDIT assessment
The AUDIT assessment is used for people who have alcohol problems. It's a multiple-choice questionnaire that evaluates various aspects of your life around drinking.
A score of 8 suggests you might need professional input, over 13, it's incredibly likely.
You'll be assessed on the following:
What encourages you to drink.
What happens when you drink.
How alcohol impacts your life and relationships.
Start your recovery journey today by calling our expert team on 0800 088 66 86
What to do to support a loved one who is addicted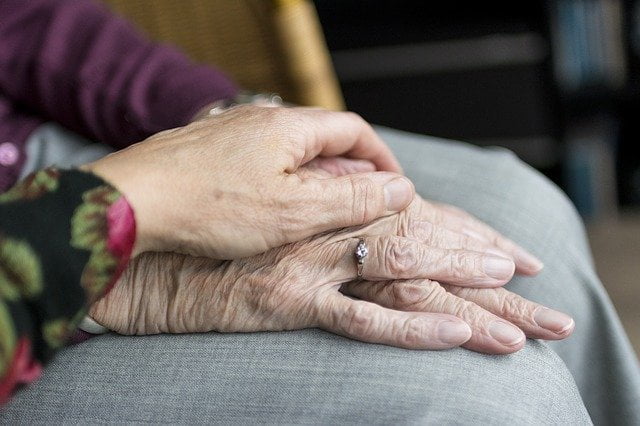 It can be really challenging when you have someone in the family with addiction.
Knowing how to support your loved one in the best way possible can feel overwhelming. This is especially so when people are in denial of their problem.
In this situation, an intervention can be really helpful.
The CRAFT method has been proven the world over to support people, even those in denial, towards entering rehab.
It does this by providing the entire family with tools to approach the addicted person.
CRAFT shows people how to build a positive family dynamic. This is key in creating the right atmosphere to support your loved one towards a healthier lifestyle.
On top of the CRAFT approach, you can stage an intervention with a professional.
This might be someone who works in addiction or a doctor. You'd meet with your loved one and the professional and discuss your worries and local treatment options.
Can you afford to go to rehab?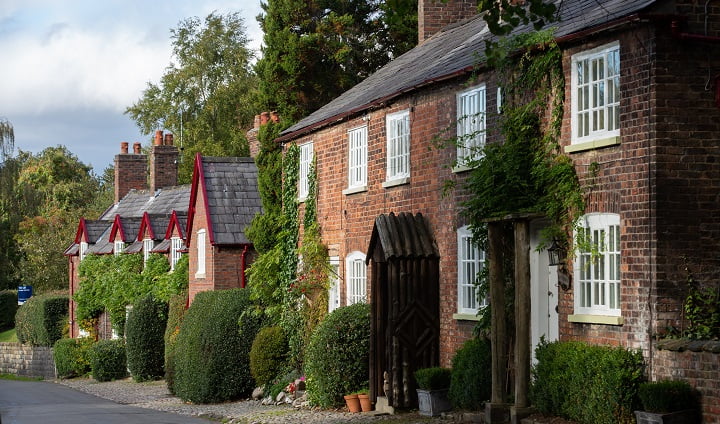 Staying as a resident at a drug and alcohol rehab Northumberland might be more affordable than you think. It's also helpful to consider whether you can afford not to go to rehab.
The cost to mental and physical health is serious.
Usual prices to attend rehab locally come in around the following:
A 10-day detox is around £2000-£4000 for a shared bedroom.
A 10-day detox is £3000-£6000 for a single bedroom.
A 28-day stay is around £6000 if you share with other residents.
A 28-day stay is around £8000-£12000 for a room to yourself
A medically supervised detox at home costs around £1500.
Which is the right rehab for you?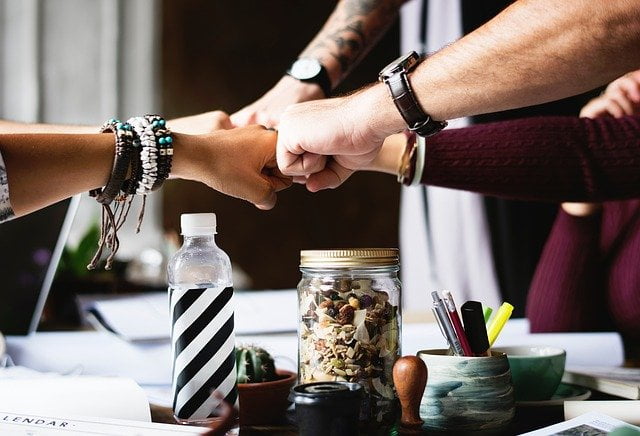 This might be the first time you have seriously considered going to rehab.
As such you might not know what to expect. You can do a little research to help with this. Along the way, you'll decide which rehab is most attractive to you as well.
A call to Rehab Recovery will provide you with information and guidance.
You can also do the following:
Make a list of all the local rehab clinics and look up their recovery rates.
Create a list of questions to ask about what they provide and what you might be concerned about. Call the rehabs you're interested in and ask the questions.
Find out what other people have said about the rehab centres you're interested in. There should be reviews and testimonials if you look online.
Find out how much one-to-one support and group activities each clinic offers.
Ask a member of staff at each clinic what their aftercare programme is like.
The more time you put into this, the more you'll get an idea of the clinic that's right for you.
If this feels like too much to do, call our team and we can guide you through your options.
Start your recovery journey today by calling our expert team on 0800 088 66 86
What happens when you go through detox?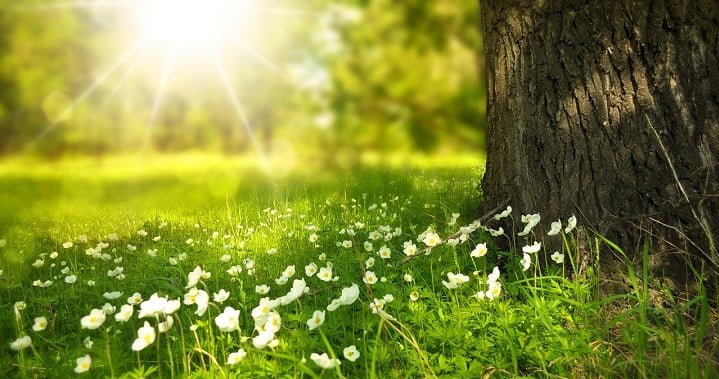 On entering rehab, an alcohol detox will be essential for those who have a dependency on alcohol. This ensures that the alcohol withdrawal period is as safe as possible.
If a person tries to stop drinking without support, they can experience these symptoms:
At worst, these withdrawal symptoms can lead to death if the person is at home alone. At rehab, patients are under the care of a doctor.
Medication such as Librium is prescribed and this keeps distressing withdrawal effects to a minimum. The detox lasts between 7-10 days.
Some people might have a supervised home detox. This is where a doctor is in daily contact with the patient and prescribes Librium once they're assured it's safe to do so.
How much time will you spend at a rehab clinic?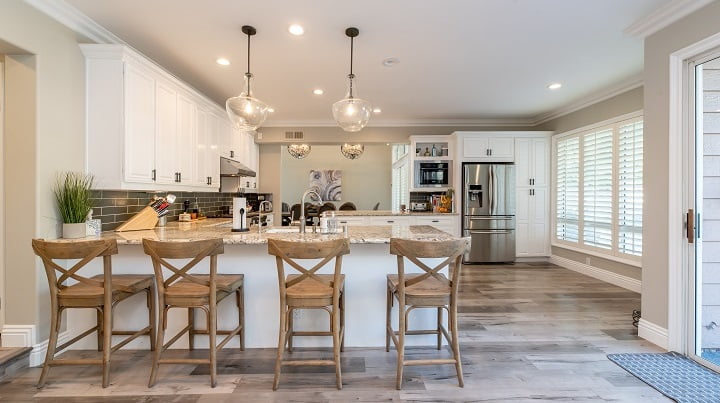 The two most typical lengths of time for a person to stay at rehab is either 7-10 days or 28 days. A shorter length of time might be offered to people who require an immediate detox.
Where a person's physical health is in immediate danger, supervised detox is essential.
For the majority of people who enter rehab, a 28 day is recommended. This allows a person to complete detox as well as participate in the necessary therapies to ensure a solid start to recovery.
Start your recovery journey today by calling our expert team on 0800 088 66 86
Rehab for cocaine in Northumberland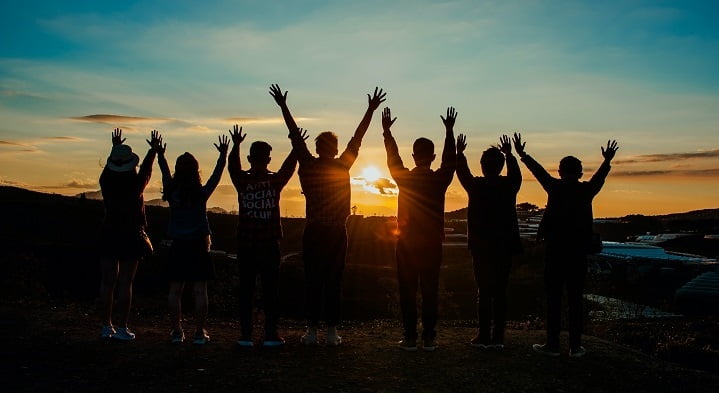 There are many treatment options for those who have a cocaine problem. The process of recovery has to allow for deep psychological healing.
This is achieved through talking therapies that have a practical approach.
Therapists will guide you to understand what causes you to turn to cocaine. You'll unravel what it is in your brain that makes this happen and will learn how to change the thought processes.
Without rehabilitation, cocaine use can lead to heart and respiratory problems.
Ongoing health problems as the toxins build up in the body and mental health problems such as anxiety and paranoia.
Rehab for heroin in Northumberland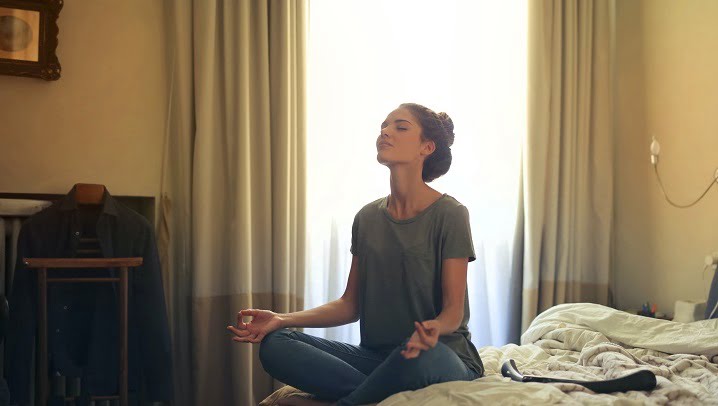 When you have a heroin problem, you'll need both a physical detox and therapies. Heroin and other opiates cause a physical dependency.
This requires a supervised detox on entering rehab. A doctor will prescribe medication such as Subutex to manage the withdrawal process. The detox will last around 7-10 days.
It's essential you also participate in other therapies too. Heroin use is often linked to deep emotional trauma.
As such, psychological therapies and counselling sessions are incredibly important. They support the person to create long-term change.
For those who have found that family dynamics have been affected by drug use, family therapy is also offered.
This can be life-changing for many who are going through recovery from heroin use.
Rehab for cannabis in Northumberland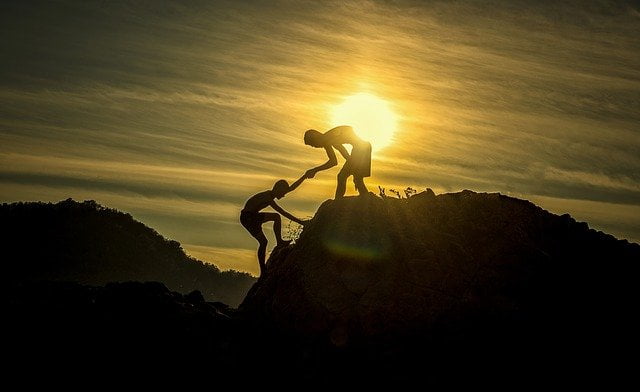 People addicted to cannabis are often overlooked. The truth is, though, cannabis can have seriously dangerous effects.
The THC strains in particular are psychoactive and very strong.
For people with pre-existing mental health issues, cannabis can be really unhealthy.
Cannabis use can cause:
Loss of motivation.
Anxiety.
Insomnia.
Paranoia.
Issues with appetite and weight.
At rehab, cannabis users are supported to understand how cannabis affects thinking and behaviours.
It also focuses on how its use impacts relationships and whether a person is able to achieve particular goals.
With ongoing support, therapy and group sessions enable users to reevaluate how they make choices. This is where sustainable change begins.
Start your recovery journey today by calling our expert team on 0800 088 66 86
The psychotherapies and alternative therapies at rehab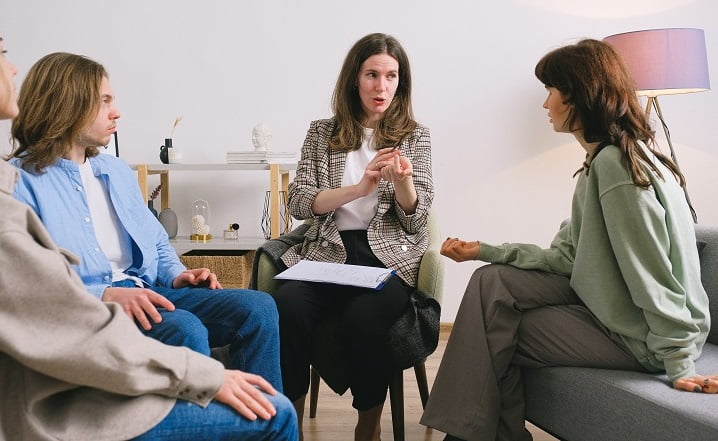 For any person with an addiction to successfully achieve sobriety for any length of time, therapies are required.
This is because it's a therapy that rewires the way a person thinks. From a change in thought, changes in behaviours occur.
Therapies at a rehab include the following:
Cognitive behavioural therapy aims to rewire the brain by changing how you think.
Motivational interviewing supports you to become stronger in your resolve to quit substances long-term.
Dialectical behavioural therapy is offered to people who have deep emotional trauma. It's brilliant in revealing how to better manage your emotional reactions.
Meditation and mindfulness encourage the person to be "in the body". This emphasis helps those who "overthink", which can be a trauma response or linked to other mental health issues.
Alternative therapies such as ear acupuncture, yoga and music or art therapy. All of these are relaxing and allow the person to experience inner peace without turning to drugs and alcohol.
Codependency therapy might be offered to families or couples in order for them to understand how to support each other in healthier ways.
Group sessions such as 12 Step groups and SMART groups. These offer a healing approach from a connected and social perspective.
When searching for a drug and alcohol rehab Northumberland, it's worth asking what therapies are available.
You might also ask more about what each treatment involves. You can also call Rehab Recovery for information about this.
Aftercare and relapse prevention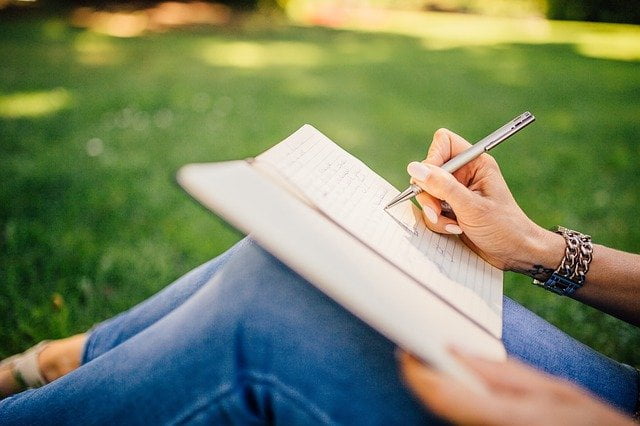 When you're at rehab, you'll discuss an aftercare plan with a member of staff. It will include various lifestyle changes you feel are essential to support your life of sobriety.
There will also be a list of ongoing recovery groups you can attend, as well as any necessary one-to-one support.
The aftercare plan will include a relapse prevention plan. This will be what you turn to when you struggle with triggers or cravings.
The member of staff you develop it with will introduce you to HALT. This is method you use where when you experience a craving you "halt" and ask yourself what you're feeling: hungry, angry, lonely, or tired.
These states often trigger people to turn to substances. When this happens, your relapse prevention plan will lead you through what to do next.
It might tell you to journal, call a family member you trust, go to a yoga class, or 12 Step group.
The action points on your relapse plan will be identified by you along with a member of staff. This ensures that you're happy with what they are.
Start your recovery journey today by calling our expert team on 0800 088 66 86
The Need to Hit Rock Bottom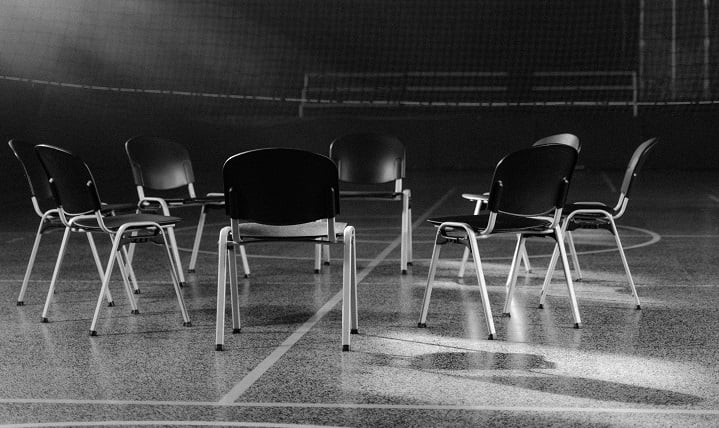 One of the reasons why the individual will delay getting help for their addiction problems is that they are waiting to hit rock bottom. This waiting for things to deteriorate is actually a misunderstanding of what is meant by hitting bottom.
It does not refer to a particular stage in the downward trajectory. The individual has reached their rock bottom as soon as they decide that they've had enough.
The best time for them to do this is today. If the individual waits for some magical place in the addiction process the chances are that their rock bottom will be death.
Rehab Help in Northumberland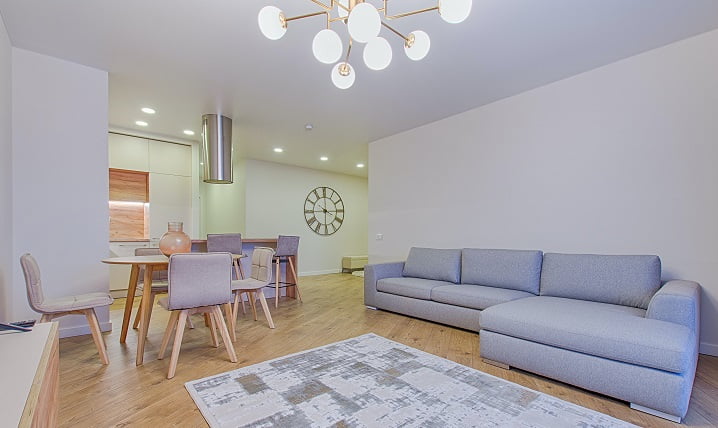 One of the best options for people who are trying to break away from addiction in Northumberland will be rehabs.
These facilities are great because they not only support the person through early recovery when they are most vulnerable, but they also provide the person with the tools they need in order to build a new and better life.
Furthermore, it provides the individual with a firm foundation in recovery, and it also prepares them from the common relapse triggers that they are likely to have to deal with once they leave rehab.
Start your recovery journey today by calling our expert team on 0800 088 66 86
Relapse Triggers to Avoid in Recovery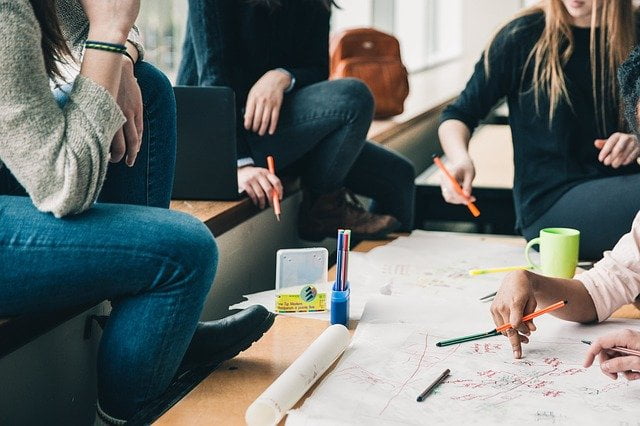 There are many reasons why people may relapse after a period of sobriety. In almost all of these cases, this return to alcohol and drugs could have been avoided if the individual had been prepared for the challenges that came their way.
It is vital that anyone in Northumberland who is in the process of ending substance abuse is prepared to deal with the common relapse triggers so that they can be avoided.
Some of the things to look out for would include:
One thing that people in early recovery need to be aware of is to avoid hunger, anger, loneliness, and tiredness (this can be remembered by the acronym HALT) as these are the most common relapse triggers. If the individual is experiencing any of these things they can begin thinking about turning to alcohol or drugs to make them feel better.
Another common reason for why people return to alcohol or drug abuse is that they continue to visit bars or spend time with drinking or drug-using friends. This means that the individual is always surrounded by temptation and one day they are likely to not be able to resist. There is a saying from Alcoholics Anonymous that describes this situation with the metaphor – if you sit in a barber's shop long enough you will eventually get your hair cut. Those people in Northumberland who are serious about ending their addiction need to stay away from such temptation.
Some people relapse because they are just not prepared for life in sobriety – they do not have the coping skills and strategies for dealing with the ups and downs of life. One of the easiest ways to be adequately prepared to live away from alcohol and drugs is to go through drug and alcohol treatment. These rehabs are not just about getting the person sober but also about giving them the tools they need for recovery. Those individuals who go through this inpatient program will usually be better able to cope with life in recovery.
In order to stay sober long term, it will usually be necessary for the individual to have some type of support network. This could include things like recovery fellowships such as Alcoholics Anonymous or Narcotics Anonymous. It is important not to underestimate how much these groups can help the individual stay on the sober path long term. They remind the individual of what they will be going back to if they relapse, and they also provide a program for living.
Another reason why people fail to remain sober is that they remain ambivalent towards recovery. This means that they have not fully given up on the idea that they will one day be able to drink or use drugs again. The individual may hold onto the hope that if they can remain sober for x amount of weeks or years it will mean that they are cured. This type of thinking is really dangerous because it can so easily lead to relapse.
Start your recovery journey today by calling our expert team on 0800 088 66 86
How to Stay Strong in Recovery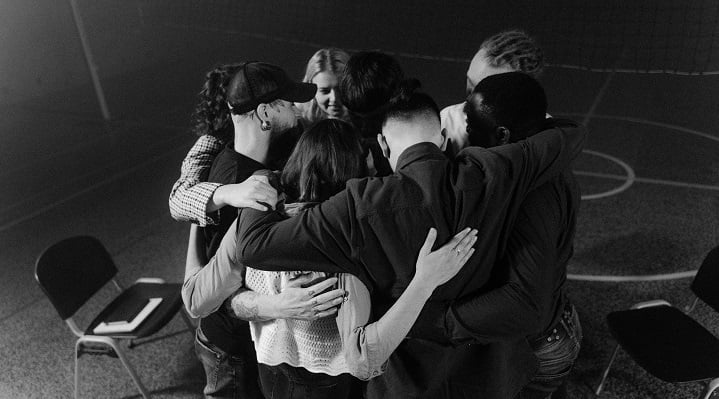 Giving up alcohol or drugs for a few weeks or months is not such a big deal – most people who fall into addiction will be able to manage this if they have a good enough reason.
The real challenge is to commit to permanent abstinence and to manage this goal the individual will need to stay strong.
Here are a few suggestions for how this will be possible:
The individual will develop a network of sober friends that they will be able to turn to for support and inspiration.
In order to be strong, a person needs to recognise their own weaknesses and develop strategies for how they will manage these weaknesses. The fact that a human has many weaknesses does not stop them from being strong, so long as they understand what these are.
It is vital that the individual does not become complacent in recovery so that they begin to take things for granted. Sobriety is a journey that takes a lifetime to complete.
It is also vital that the person never forgets where they have come from. They need to be able to remember the pain of addiction clearly even if they have been sober for decades. It is often said that those who forget their mistakes are doomed to fail them.
Contacting Rehab Recovery
For more information on detox and rehab options in Northumberland, contact Rehab Recovery today on 0800 088 66 86.
When you contact us, we shall outline a variety of treatment options that are available to you in Northumberland.
This includes both private and statutory addiction treatments.
We also offer our drug and alcohol rehab services across a variety of locations within the UK, including Reading, Berkshire, Slough, Brighton, Enfield, Oxford, Woking, Chelmsford and more!
References
[1] https://www.northumberlandgazette.co.uk/health/northumberlands-alcohol-related-hospital-admissions-are-ticking-time-bomb-about-to-explode-1414079
[2] https://www.northumberlandgazette.co.uk/health/drug-deaths-claim-36-in-northumberland-3337231