Drug and Alcohol Rehab in Batley
Lying just south of Leeds in the metropolitan borough of Kirklees, the market town of Batley is a quiet community nevertheless touched by addiction-related issues.
In recent years, government statistics have shown a distinct north vs south divide that places areas such as West Yorkshire in an area fraught with Substance Use Disorders.
A 2021 report published by the ONS revealed that in Leeds, the closest major city to Batley, drug-related mortality rates have risen yearly since records began. This tragic trend is confirmed by data claiming that the entire West Yorkshire area has witnessed a 25% increase in drug-related deaths in the past 5 years.
Moreover, the Kirklees district of West Yorkshire in which Batley is located has seen an elevation in rates of alcohol poisoning. The LAPE report for the Kirklees region recently reported on this concerning situation: revealing in their 2021 document that 173 individuals lost their lives to alcohol addiction.
Instead of receiving crucial long-term treatment at a drug and alcohol rehab in Batley, many addicted individuals found themselves admitted to the hospital. Between 2020-2021, hospitals in the Kirklees region dealt with 2,035 alcohol-specific admissions, and another 5,500 people for alcohol-related disorders.
What is Drug and Alcohol Addiction?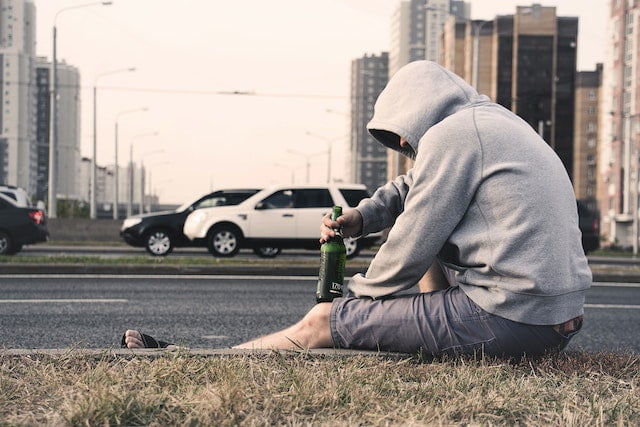 By repeatedly using drugs or consuming too much alcohol, individuals are overloading their system with substances that target the brain's reward centre. While someone's initial use of drugs or alcohol is voluntary, the dependence that follows with continued consumption is beyond their command.
With the neurological effects of substance use in mind, many experts now refer to the brain model of addiction when explaining Substance Use Disorder (SUD). It explains that drugs and alcohol can release 2-10 times the amount of dopamine than natural rewards such as eating our favourite foods.
The brain adjusts accordingly to the higher amounts of dopamine being released, which causes individuals to build a higher tolerance and increase their intake. Rather than leading to the high an individual once enjoyed, using a substance is now necessary to function and exist in their day-to-day lives.
Moreover, even just one missed dose of a drug or alcoholic drink can cause addicted individuals to feel adverse symptoms. They'll also experience cravings and the intense urge to use, which often fuels relapse.
Symptoms of Drug and Alcohol Addiction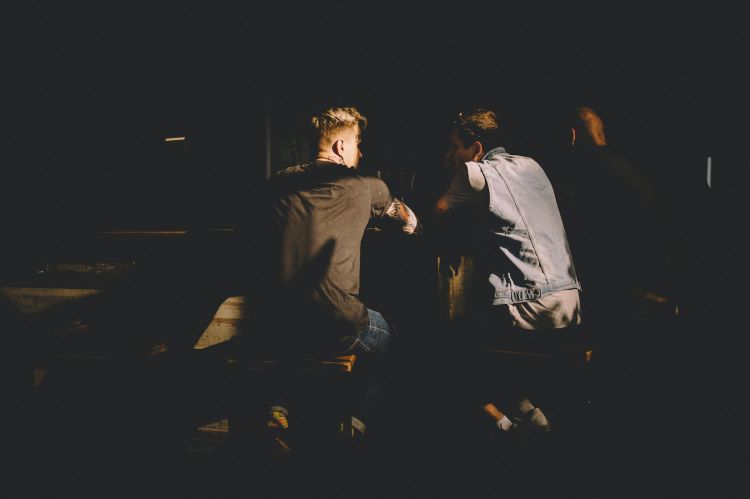 Withdrawal is the physical and mental crash that occurs when someone with an addiction suddenly stops taking a drug. Patients entering a drug and alcohol rehab in Batley often have a high risk of experiencing withdrawal symptoms, especially if they're addicted to alcohol or opioids.
Because the body is trying its best to stabilise without substances, a range of physical symptoms will manifest, often within 48 hours. Those addicted to opioids may experience flu-like symptoms, while AUD victims often suffer from nausea, vomiting, trembling, and Delerium Tremens (DT) if their condition is chronic.
Individuals might also experience mental symptoms that aren't linked to any physiological process. Someone going through moderate to severe psychological withdrawal may experience any of the following: mood swings, anxiety, depression, feelings of hopelessness, paranoia, and hallucinations.
Individuals can experience both sets of withdrawal symptoms, which makes undergoing a medically supervised detox all the more important.
Admissions Process into a Drug and Alcohol Rehab in Batley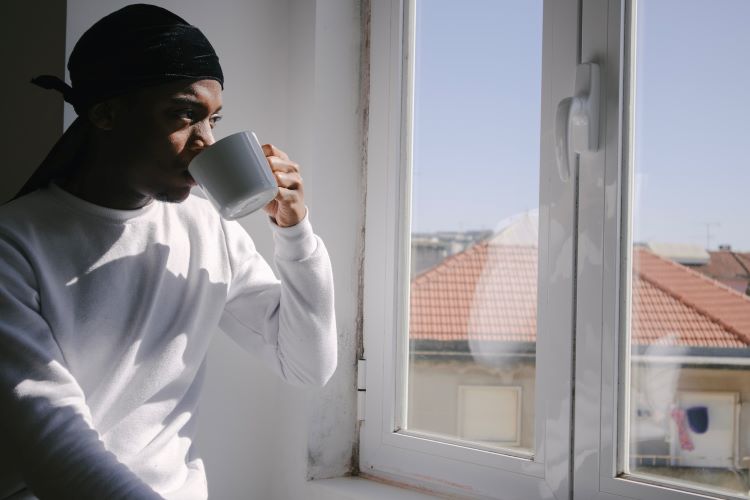 While being ready to reach out and access addiction treatment is praise-worthy, the admissions process can be challenging to organise. Thankfully, the Rehab Recovery admissions team have a wealth of experience helping those in need access treatment.
By dialling 0800 088 66 86, you'll be one step closer to starting your journey to recovery. A member of the team will be on hand to provide advice and ask you about your ideal start to treatment at a drug and alcohol rehab in Batley.
After your initial chat with a team member, you'll be pencilled in for a free health evaluation with one of our resident consultants. In this 10-20 minute phone appointment, they'll ask for information regarding your medical history, substance use history, and mental well-being.
Then, they'll evaluate your information to find a drug and alcohol rehab in Batley that specialises in treating your addiction type. When forming their recommendations, our team factors in your overall health, budget, and treatment preferences to create a bespoke list of options.
Treatment for Co-Occurring Disorders in Rehab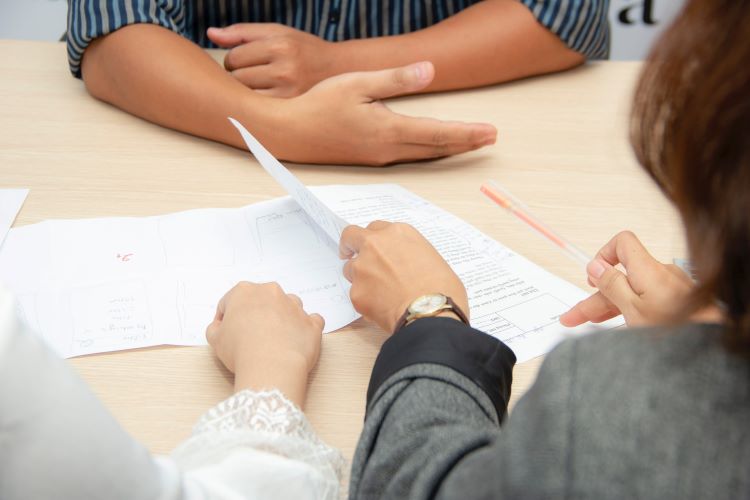 The term "Co-occurring Disorders" is a diagnostic category referring to the presence of substance addiction and other mental health illnesses such as depression, OCD, or anxiety.
Sadly, individuals with a Substance Use Disorder are more likely to have a comorbid mental illness than those who do not, and vice versa.
Fortunately, the prevalence of co-occurring disorders among those who present for treatment means that there are many integrative programmes to choose from. At an inpatient drug and alcohol rehab in Batley, those with a dual diagnosis receive therapy with a psychiatrist to address the symptoms and challenges of their mental illness and SUD.
Treating a dual diagnosis begins with a psychological evaluation to determine the patient's needs. From here, a specialist team will curate a bespoke programme including medication, group counselling, and behavioural modifications.
Medicated Detox at a Drug and Alcohol Rehab in Batley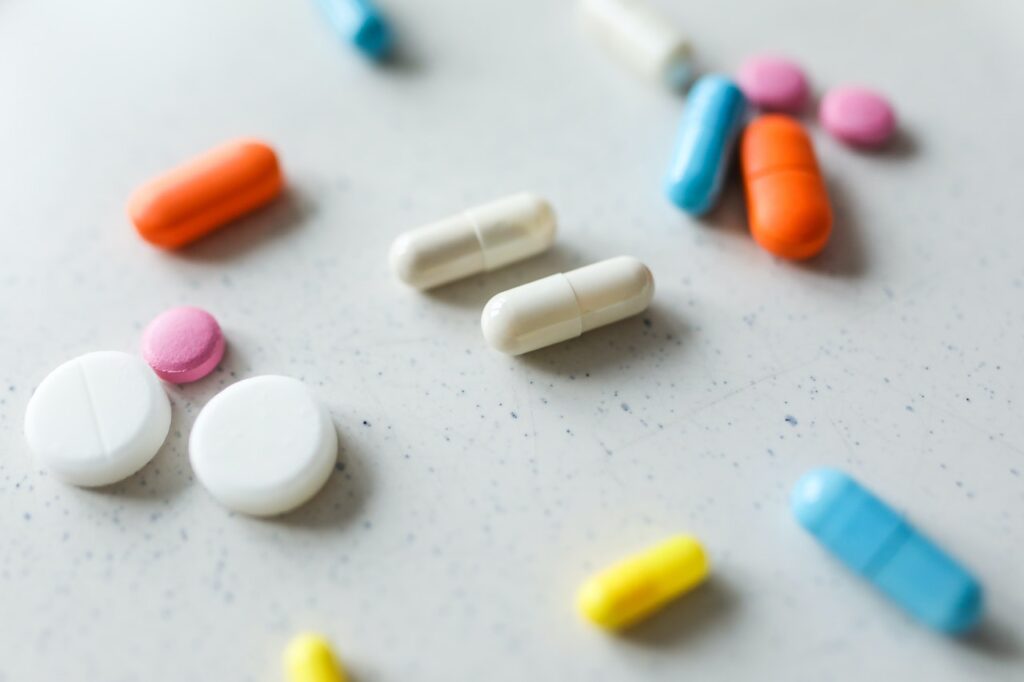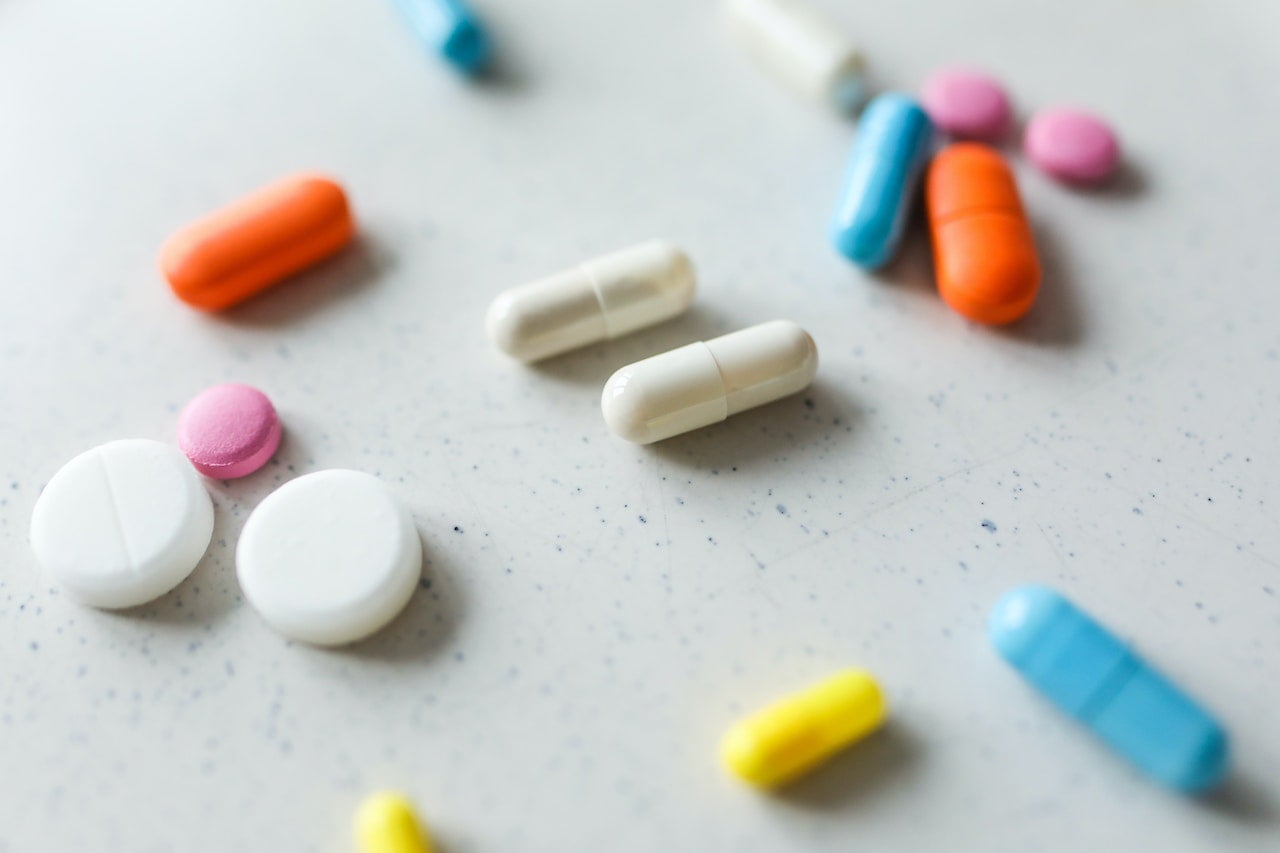 Each recovery journey at a drug and alcohol rehab in Batley starts with a stabilisation phase, otherwise known as detoxification. This is the process by which an addicted person allows drugs and/or alcohol to clear their body.
When they enter rehab, patients will receive a personalised detox evaluation, whereby a professional gauges their risk of withdrawal, designs a tapering schedule, and plans for any Medicated Assisted Therapy (MAT).
Medications can ease withdrawal symptoms and cravings, with common prescriptions including benzodiazepines to prevent seizures, baclofen for muscle aches, and Zofran for nausea.
These 24-hour supervised detox services are the best way for patients with moderate or severe SUD to begin recovery.
At the rehab of their choice, they'll receive psychological as well as physical support for the duration of their detox (usually between 5-7 days) and beyond. Once their detox coordinator has given them a clean bill of health, they'll move on to the therapeutic stage of their treatment programmes.
Therapeutic Treatment at a Drug and Alcohol Rehab in Batley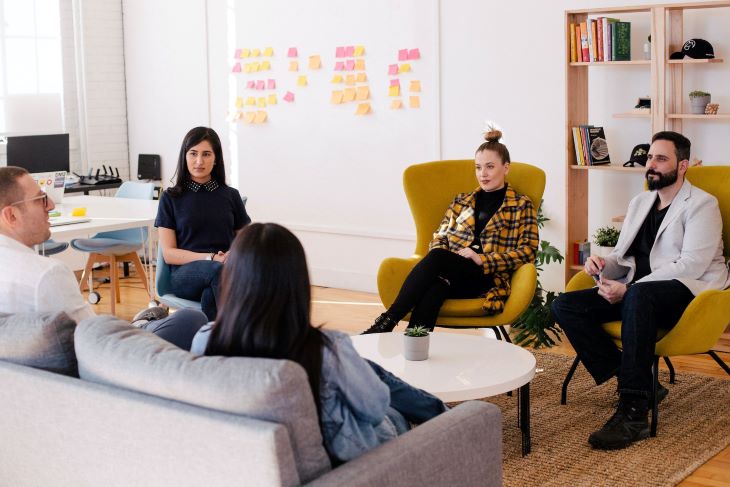 Whether conducted in single or group sessions, therapies at a drug and alcohol rehab in Batley from the crux of effective addiction treatment. As SUD rehabilitation is never a case of "one-size-fits-all", patients undergo a bespoke selection of therapies depending on their type of addiction and mental health history.
While the following therapeutic styles are considered cornerstones of addiction treatment, they represent just some of the myriad options available.
1, Cognitive Behavioural Therapy (CBT)
This infamous short-term treatment option has been used since the 1980s to support patients with a variety of mental disorders, of which SUD is just one.
CBT attempts to get to the root cause of someone's addiction by identifying the negative thought patterns impacting their decisions. From here, patients can gain control over their thoughts and develop a healthier view of the world and their sense of self.
2. Dialectical Behavioural Therapy (DBT)
Much like CBT, the ultimate goal of DBT is to bring about positive changes by tackling negative thoughts, behaviours, and feelings. However, DBT stands out from other therapies in that it focuses on emotions. Through uniting the ideas of change and acceptance, DBT at a drug and alcohol rehab in Batley helps patients feel in control of their feelings, well-being, and interactions with others.
3. Holistic Therapy (HT)
Implementing techniques for better self-care, whether this is spiritual, mental, or physical, is another crucial way to increase the longevity of addiction recovery.
Holistic Therapies aim to do just that: utilising healthy activities and hobbies to heal a patient's mental, emotional, and physical health. Rehab clinics offering HT programmes often incorporate guided meditation, nutritional therapy, art workshops, gardening, and yoga classes.
4. Family Therapy (FT)
Therapy designed to involve a patient's family can work wonders in mending the relationships that have been fractured by addiction.
FT sessions at a drug and alcohol rehab in Batley use a variety of methods to help a group of loved ones open up towards one another and heal past difficulties. Techniques used in FT include cognitive reframing, reflective listening, and practising empathy.
Aftercare at a Drug and Alcohol Rehab in Batley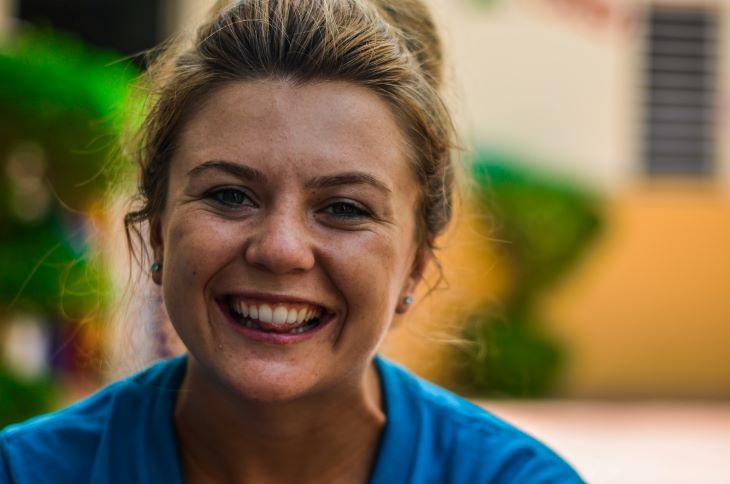 Completing treatment at a drug and alcohol rehab in Batley is a huge achievement for anyone looking to recover from SUD, but the journey towards sobriety doesn't end there. Upon being discharged, individuals in recovery may encounter an array of relapse triggers and temptations, making it crucial to have a proper aftercare plan put into action.
Here at Rehab Recovery, we ensure our partner clinics provide patients with ongoing support for at least 12 months post-treatment, at no additional cost.
As part of their customised aftercare programme, patients will receive complimentary therapy sessions, contact with specialists, and group counselling via a local therapeutic community. These often include Narcotics Anonymous, Alcoholics Anonymous, and SMART Recovery: each catering towards different substance use histories.
References
[1] Deaths related to drug poisoning in England and Wales: 2020 registrations Deaths related to drug poisoning in England and Wales – Office for National Statistics (ons.gov.uk)
[2] Local Alcohol Profiles for Kirklees, West Yorkshire https://fingertips.phe.org.uk/profile/local-alcohol-profiles
[3] The Brain Disease Model of Addiction https://www.hazeldenbettyford.org/education/bcr/addiction-research/brain-disease-model-ru-316
[4] Principles of Drug Addiction Treatment: A Research-Based Guide (2nd Ed.) https://books.google.co.th/books?id=mtMdJ3qqSnQC&printsec=frontcover&dq=addiction+treatment&hl=en&sa=X&ved=2ahUKEwiDlMP3zob3AhXiwjgGHYJtDZ8Q6AF6BAgDEAI#v=onepage&q=outpatient&f=false
[5] Rehab Recovery: Help for Myself https://www.rehab-recovery.co.uk/addiction-help/myself/
[6] Rehab Recovery: Residential Addiction Treatment https://www.rehab-recovery.co.uk/addiction-treatments/residential/
[7] Rehab Recovery: Medications Used for Alcohol Detox https://www.rehab-recovery.co.uk/addiction-detox/alcohol-detox/medications-used/
[8] Addiction Counselling Competencies: The Knowledge, Skills and Attitudes of Professional Practice https://books.google.co.th/books?id=7UVgsB4tJH4C&pg=PA213&dq=addiction&hl=en&sa=X&ved=2ahUKEwiCmr60lIL3AhUkxDgGHSa2AJEQ6AF6BAgGEAI#v=onepage&q&f=false
[9] Rehab Recovery: Cognitive Behavioural Therapy in Addiction Treatment https://www.rehab-recovery.co.uk/addiction-treatments/cognitive-behavioural-therapy/
[10] Rehab Recovery: DBT For Addiction Treatment https://www.rehab-recovery.co.uk/addiction-treatments/dbt/
[11] Rehab Recovery: Alternative & Holistic Therapies for Addiction https://www.rehab-recovery.co.uk/addiction-treatments/alternative-holistic/
[12] Rehab Recovery: Family Addiction Counselling https://www.rehab-recovery.co.uk/addiction-treatments/family-therapy/
[13] Rehab Recovery: What is Narcotics Anonymous? https://www.rehab-recovery.co.uk/addiction-treatments/narcotics-anonymous/
[14] Rehab Recovery: Alcoholics Anonymous https://www.rehab-recovery.co.uk/addiction-treatments/alcoholics-anonymous/
[15] Rehab Recovery: SMART Recovery, What Is It and How Can It Help? https://www.rehab-recovery.co.uk/addiction-treatments/smart-recovery-what-it-is-and-how-it-can-help/