Drug and Alcohol Rehab Northampton
Detox clinics are the ultimate in helping beat an addiction. The main problem many patients encounter is they are unable to find the help they need.
But with these Northampton drug abusers and alcohol rehabilitation centres, such problems are a thing of the past.
The most important thing for anybody preparing to attend drug abuse and alcohol treatment centres is to know what to expect.
If they are able to understand what awaits them, there will be no shocks when they enter rehab.
Start your recovery journey today by calling our expert team on 0800 088 66 86
Addiction in Northampton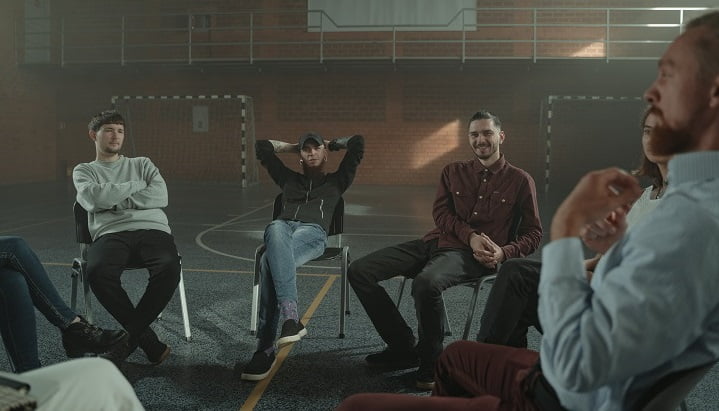 While the UK struggles to prevent drug and alcohol addiction, so does Northampton. It was estimated by Northamptonshire.gov.uk that there were around 3,415 opioid or 'crack' users in the county, which equates to around 7.5 per 1,000 adults.
The same study discovered that around 35% of adults between 16 and 59 had consumed drugs at some point in their lives.
Additionally, 5% of students in year 8 of school admitted to using drugs, whereas 18% of students in year 10 also admitted to consuming drugs.
In 2016/17, around 53% of patients admitted into rehab expressed that they needed additional mental health treatment alongside their addiction treatment, with only 26.9% getting the extra support they required.
Addiction is a Disease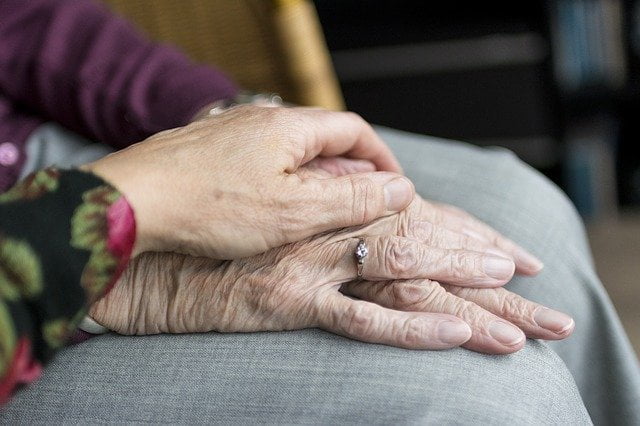 Contrary to damaging misconceptions, addiction is officially recognised as a disease of the brain. The disease model of addiction classifies addiction as a disease of chronic relapsing, where the brain's reward pathways (mesolimbic pathway) are altered.
In turn, subjects will experience a drastic change in levels of dependence on a particular substance.
When they become dependent on a substance, it will become incredibly difficult and discomforting to try to abstain from this addictive substance.
It is important to recognise addiction as a disease because it reduces the stigma surrounding it. Rather than dealing with poor habits and lifestyle choices, subjects fighting addiction are battling a severe disease and need professional support.
Start your recovery journey today by calling our expert team on 0800 088 66 86
Abstinence Through a Drug and Alcohol Rehab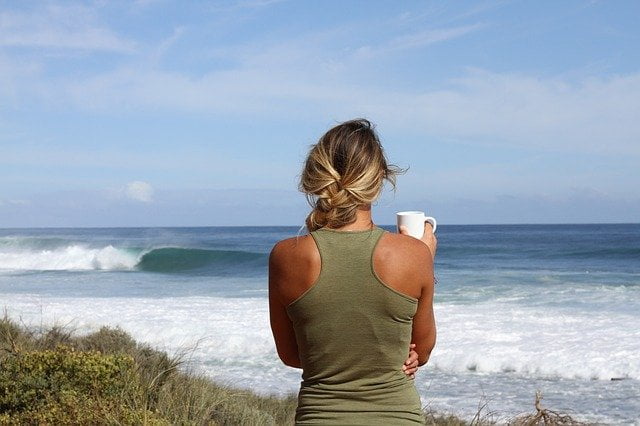 At a drug and alcohol rehab Northampton, emphasis will be placed on abstinence, rather than moderation or harm reduction. Because addiction is a disease of brain reward, moderation is not possible, and the patient needs to eliminate their consumption entirely.
Abstinence is the simplest and most effective way of overcoming addiction. However, a programme will be implemented to assist the subject in achieving and sustaining abstinence from addictive substances.
Abstinence will be achieved by providing the patients with the necessary knowledge and skills required to overcome addiction. This will be facilitated through various forms of therapy and relapse prevention planning.
If moderation control or harm reduction was encouraged, it would expose patients to future relapses consistently. When the brain has been altered due to addiction, we cannot be certain that patients won't fall into addiction even with harm reduction or moderation.
Co-Occurring Disorders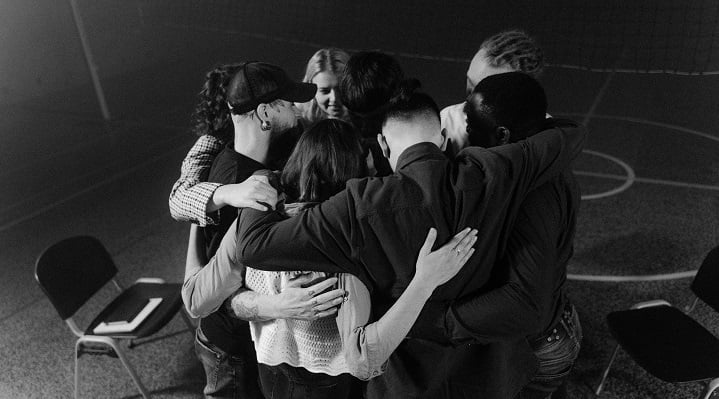 Often, addiction can be a symptom of something else, such as a mental health problem. Additionally, addiction can exacerbate existing mental health problems. These problems can vary from depression, anxiety, schizophrenia, and much more,
A study conducted by gov.uk discovered that around 59% of adults in treatment required additional mental health treatment. In the event of co-occurring disorders, a dual diagnosis will be made and patients will receive treatment for addiction along with their other conditions.
It is important to identify and address these requirements, and not only the symptoms of addiction.
At a drug and alcohol rehab Northampton, these co-occurring disorders will be addressed to optimise the patient's wellbeing.
Start your recovery journey today by calling our expert team on 0800 088 66 86
Private Rehab vs Free Services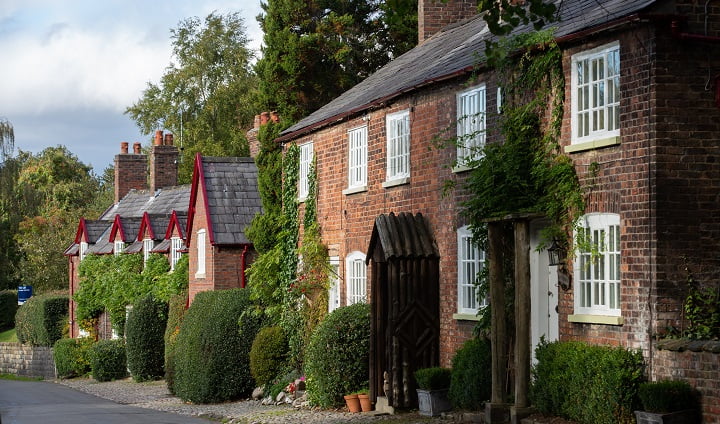 When recovering from a drug or alcohol addiction, it is best to take the process seriously and seek the advice of medical professionals. In doing so, the chances of successful recovery are maximised.
Subjects can opt for free services like that of the NHS or private residential rehabs in Northampton to facilitate their recovery. Depending on the subject, one might be more appealing than the other.
Free services are a budget-friendly option and offer flexibility for patients. However, the waiting lists may be long and they may lack personalised programmes which are imperative towards reaching recovery.
Private residential rehabs, on the other hand, are more expensive. They can cost around £6,000 to complete the 28 days at rehab.
Here, patients will have accommodation, medical facilities and supervision, a personalised programme, and more to assist recovery.
While some may opt for free services, private treatment also ensures that the patient is swiftly admitted rather than waiting as long as months for treatment. Addiction can fester quickly, and it is best to seek treatment as soon as possible.
Alternatives to Going to Rehab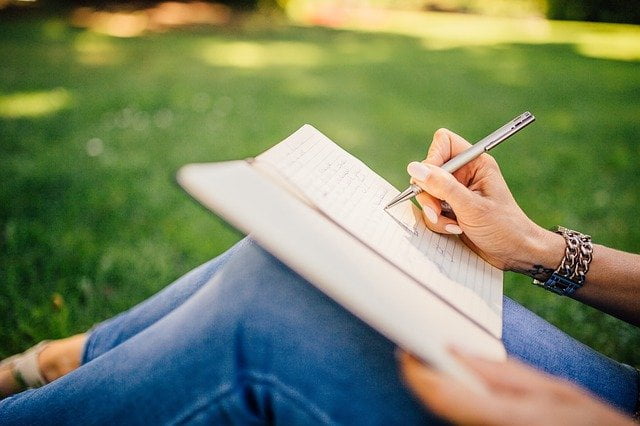 If a subject is unable to go to rehab or feels that residential rehab is not for them, there may be other options they can consider. Some subjects can undergo a home detox and rehabilitation, access fellowship groups, or undergo rehab as an outpatient.
Home Detox & Rehabilitation
Home detox and rehabilitation is also another appealing option for patients. This offers personal and financial flexibility for patients who have other responsibilities to tend to at home.
During the home detox, a medical professional will visit the home to ensure that their detox process is going well. While this may seem ideal for many, it is also an unsafe option for others.
For patients who consume heavy amounts of their addictive substance (e.g. 30+ units of alcohol) or have failed previously to recover from addiction, they should not opt for a home detox. This is because they will need medically supported facilities and supervision.
Patients who inflict violence on others when they are detoxing or under the influence of substances should not undergo a home detox. They will be deemed to be 'high risk' and will require the support of medical professionals.
Additionally, those who have co-occurring conditions should seek the support of a private residential rehab in Northampton. This includes mental health and physical conditions such as Wernicke encephalopathy, a history of seizures, pregnancy, depression, and so on.
Addiction is not something that can be achieved with minimal effort, it requires commitment and focuses to ensure a full recovery. A medically supported drug and alcohol rehab Northampton will provide these facilities to successfully reach recovery.
Fellowship Groups
Subjects can gain access to fellowship groups such as Alcoholics Anonymous, Narcotics Anonymous, Self-Management and Recovery Training, and more. Here, they can discover and utilise a strong network of support with others who share similar experiences.
Fellowship groups are usually most optimal for post-rehab life when the patient has undergone therapy and learned about relapse prevention planning. However, it is also available for those who have not entered rehab.
Alcoholics Anonymous (AA) is a fellowship group that is widely recognised across the globe. The nonprofit fellowship group offers a support system and a lifestyle guide through the 12 step programme to assist those who are recovering from alcohol addiction.
Narcotics Anonymous (NA) is another fellowship group that is similar to AA, however, it specialises in helping those recovering from drug addiction. Like AA, NA is nonprofit and apolitical, meaning that the members' health and recovery are paramount.
SMART is another self-help community that offers support for those recovering from drug and alcohol addiction. The community facilitates meetings between members to resolve problems and encourage positive behaviour to optimise members' lifestyles.
Outpatient Treatment
It is also an option to recover as an outpatient at a drug and alcohol rehab Northampton. While it may be convenient for some patients, it may not be optimal for a full recovery.
Its appeal lies in that patients can spend less money and undergo recovery while living at home. However, if their addiction was caused by social or environmental factors, then they are constantly exposed to addiction triggers, making it difficult to recover.
Start your recovery journey today by calling our expert team on 0800 088 66 86
What is the Admissions Process?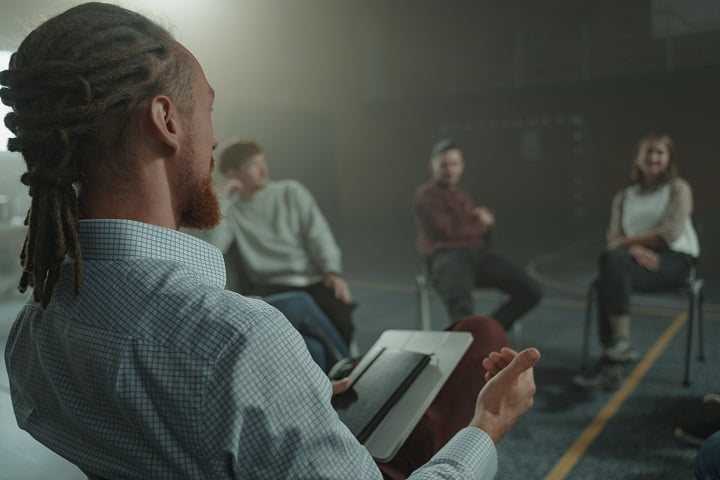 Once you call our team, a consultation will take place and they will have the opportunity to discuss your needs.
A 'consultation' may sound intimidating, however, this is completed in a very casual manner. The consultation is free and consists of the patient discussing their personal details and their requirements for entering a drug and alcohol rehab in Northampton.
Requirements may vary from facility, budgetary, location preferences, or much more. Rehab Recovery will ensure that their requirements are met to encourage swift and successful recovery.
The ASAM Criteria is an effective way to determine which rehab facilities patients will enter. It is a collection of objective guidelines utilised to plan where patients are placed, how they will undergo recovery, and how they will sustain recovery after their time at rehab.
ASAM Criteria consists of principles such as considering the whole person, personalising treatment for specific patients, individualising treatment timelines, and offering a range of services.
The Diagnostics and Statistical Manual of Mental Disorders (DSM-5) is another framework or criteria that is utilised to understand the severity of the subject's addiction. There are 11 signs or symptoms associated with addiction with the DSM-5 criteria.
Some of the symptoms include impaired control, physical dependence, sustained use despite known problems. Social problems are also among the symptoms, and this can range from neglecting responsibilities, social isolation, and more.
The framework is utilised by clinicians to determine the level of a patient's addiction. If a patient is suffering from two or three symptoms, then it indicates that they are suffering from mild substance use disorder (SUD).
Four or five symptoms indicate that the patient suffers moderately from addiction, and any more symptoms mean that the patient's addiction is severe. The level of severity will determine how long their treatment will last and what methods will be used.
How Do I Know If I or Someone Else is Addicted?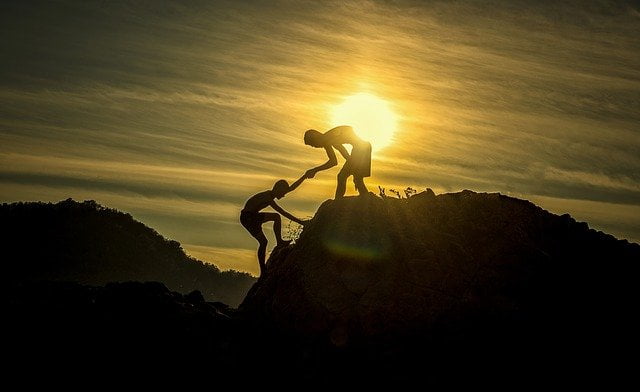 Whether you are worried that you or a loved one is suffering from an addiction, there are many signs to look out for. Subjects can look out for the common symptoms of substance addiction, and they can complete the Alcohol Use Disorders Identification Test (AUDITs).
This test is a popular method for those struggling to decide whether they are addicted or dependent. Subjects will answer 10 questions with complete sincerity about alcohol use, and they will be scored for their answers.
If subjects score higher than 13 points, this means that they are suffering from alcohol addiction/dependence. However, even a score less than 13 but greater than 8 is something that should be addressed.
Start your recovery journey today by calling our expert team on 0800 088 66 86
Is an Intervention Necessary?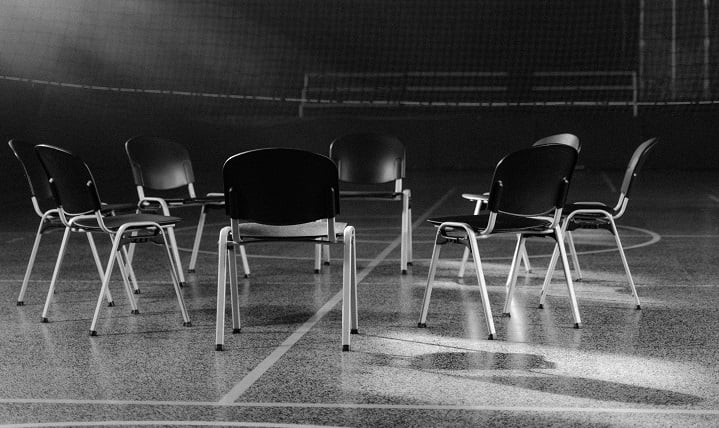 If you have great concern for a loved one who might be suffering from an addiction, it might be wise to consider professional intervention. Here, a professional interventionist will organise an intervention with the subject suffering from addiction and their close friends and family.
Community Reinforcement and Family Training (CRAFT) is an example of an effective way to facilitate an intervention. It is a non-confrontational form of intervention, and it reinforces to the subject that they need to seek professional help.
What is a Medicated Detox and How Long Does It Last?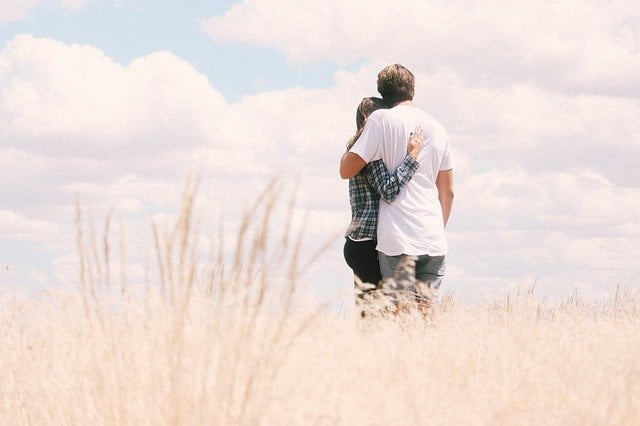 The medicated detox is fundamental in any rehab recovery plan. To successfully overcome addiction, patients will need to clear the toxic substances from their bodies to proceed with the recovery plan.
Here, patients recovering from alcoholism will spend around 7 to 10 days in a medically supported facility allowing substances to withdraw from their bodies. Patients recovering from other drugs might spend up to two weeks allowing substances to withdraw safely.
Because the medicated detox stage is vital in any addiction recovery programme, they are carefully planned and monitored by medical professionals. Patients will receive 24/7 care and medication prescribed by an addiction physician to ensure they are safe.
Start your recovery journey today by calling our expert team on 0800 088 66 86
How Long Does Rehab Last?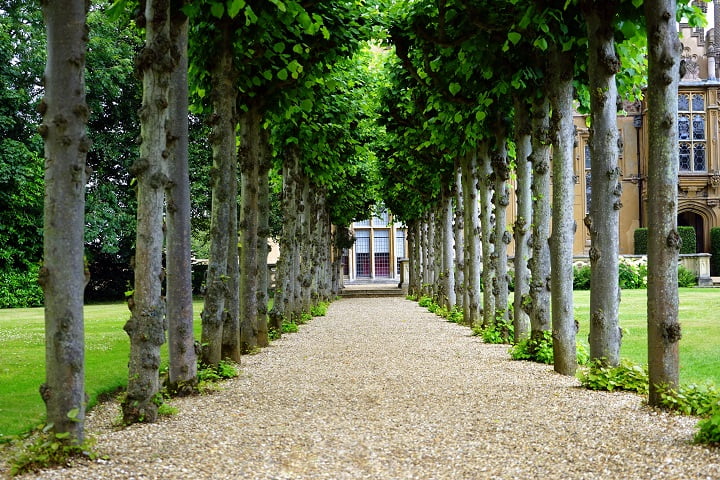 While the medicated detox will last around 7 to 10 days (for alcoholism) or from one to two weeks (for drug addiction), patients will typically spend around 28 days in their designated drug and alcohol rehab in Northampton.
However, for patients who are suffering from a more severe addiction to highly addictive substances such as heroin, they may need to spend up to 90 days at a drug and alcohol rehab Northampton.
28 days at rehab allows the patient to fully focus on recovery and rehabilitation through the means of detoxing, therapy, and relapse prevention planning. It is important to utilise time efficiently when recovering from addiction, as it is a long term process.
Detoxifying, improving the health and reeducating the patient is vital in ensuring that their recovery is sustained in the long term. This will maximise the patient's chance of successful recovery when they leave rehab and sustain sobriety with more independence.
Rehab for Other Substances (Cannabis, Cocaine, Heroin)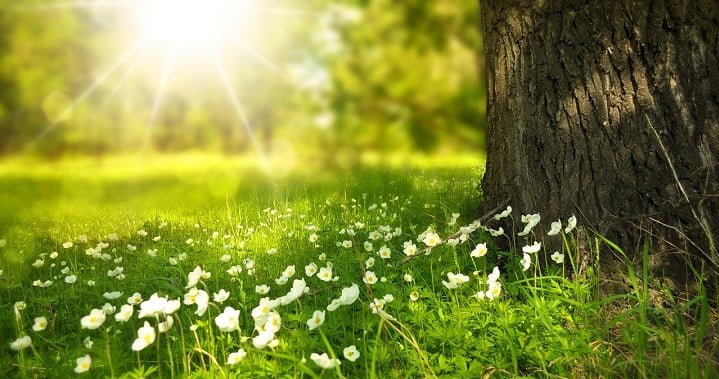 Just as you would need the support of a drug and alcohol rehab to overcome alcoholism, patients will need to enter rehab to overcome substances such as cannabis, cocaine, and heroin.
However, the methods of therapy and the length of time spent at rehab may be different to those undergoing recovery from alcoholism. The length of time spent at rehab and methods of recovery will vary from patient to patient depending on many factors.
These factors include but aren't limited to the patient's medical history, their current mental and physical health, whether they have co-occurring disorders, their cause of addiction, and much more.
Patients who have a short history of addiction will typically spend less time at rehab than those who have an extensive history. This is because it will be more difficult to negate the long-standing bad habits and it is likely their addiction will be more severe.
The medicated detox stage in particular will vary from substances such as cocaine, cannabis, and heroin. While those recovering from heroin addiction could spend up to two weeks in the detox stage, cocaine and cannabis patients will spend around a week.
This is because the withdrawal symptoms for heroin are so severe that they can cause death. Additionally, withdrawal symptoms can persist for around 15 days. It is also a physically addictive drug, whereas cocaine and cannabis are psychologically addictive.
Start your recovery journey today by calling our expert team on 0800 088 66 86
Physical vs Psychological Addiction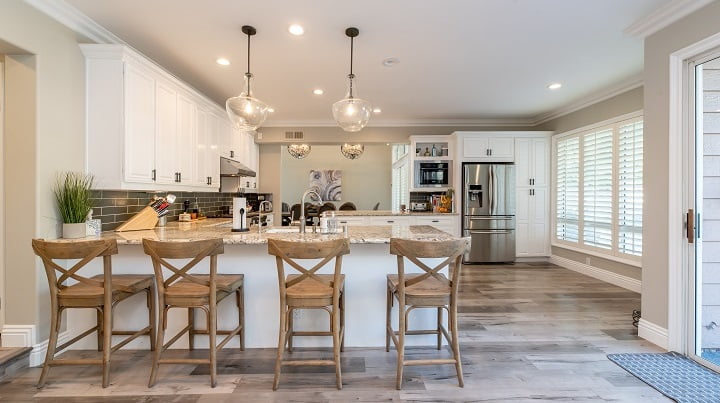 Addiction will present many symptoms and they will vary from one subject to the next. Depending on the history of the subject and their substance of use, they may suffer from physical or psychological addiction.
With a physical addiction, subjects will feel compelled to consume substances in order for their bodies to function properly. With psychological addictions, subjects will feel mentally unwell until they have consumed their addictive substance.
If a patient is physically dependent, they might experience symptoms such as nausea, fatigue, headaches, seizures, fever, and so on. Psychological dependence will present symptoms such as anxiety, memory loss, depression, erratic behaviour, and more.
Heroin is an example of a substance that is physically addictive. Other substances, such as cannabis or cocaine, are psychologically addictive. This means that they will not present physical withdrawal symptoms like that of alcohol.
Alcohol, on the other hand, might present both physical and psychological symptoms for subjects. This makes it even more difficult to recover from, and patients will need the support of an experienced team and a medically supported facility to help them detox.
This means that the withdrawal symptoms experienced will vary drastically from one substance to the next. It also means that some substances such as cocaine do not require a medicated detox because it only presents psychological withdrawal symptoms.
Therapies Available at Rehab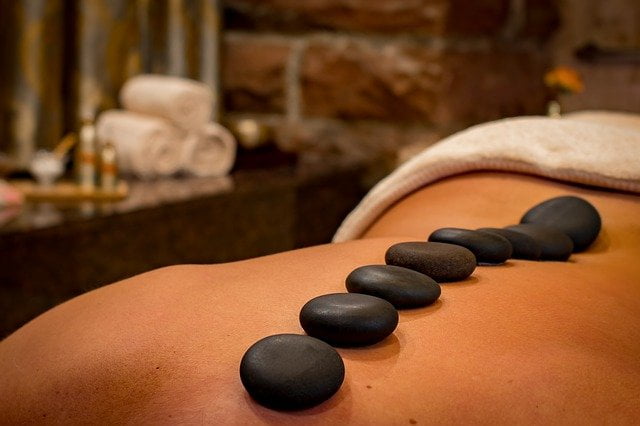 At a drug and alcohol rehab Northampton, there will be a wide range of therapies available for patients.
Therapy will target symptoms of addiction, negative behavioural patterns and cognitive distortions to improve the patient's physical, psychological, and spiritual wellbeing.
The types of therapies will come in a range of forms, however many are communication-based forms of therapy. Communication-based therapy includes (but isn't limited to) support sessions, Cognitive & Dialectical Behavioural Therapy, motivational interviewing, and more.
Communication-Based Therapies
Support sessions are an effective way to provide the patient with a platform to share their experience. Here, they can empower and be empowered by others and consolidate a stronger support network within the community.
Just like support sessions, Cognitive Behavioural Therapy (CBT) and Dialectical Behavioural Therapy (DBT) are utilised in many recovery programmes because they are proven to be effective with many patients of addiction.
CBT is implemented to assist the patient in reconfiguring negative thought patterns and cognitive distortions. DBT, on the other hand, focuses on the emotional management of the patient. It helps them in managing intense feelings that may exacerbate addiction.
Motivational Interviewing is a goal-oriented style of treatment aimed to help the patients reinforce their personal objectives through communication. It is proven to be effective in helping patients manifest their ambitions and successfully reach sobriety.
Codependency treatment is also implemented in some drug and alcohol rehabs. Here, the rehab will address the problems that are perpetuated or exacerbated by codependent relationships.
Codependency can create a myriad of problems for those who consume alcohol or drugs regularly. Because the friend or partner is helpful, highly functioning, and caring, it can facilitate bad behaviour by catering to what a subject desires.
Holistic Therapy
Holistic therapy is vastly different to communication-based therapies. Rather than focusing on particular symptoms or objectives, holistic therapy aims to improve the wellness of patients physically, mentally, and spiritually.
Patients that undergo holistic therapy often experience reduced levels of stress and anxiety as a result. This will help them greatly in their road to overcoming addiction.
Holistic therapy is facilitated in many different ways, as it can vary from tai chi to yoga, massages, music therapy, aromatherapy, and much more. There is almost certainly a form of holistic therapy that will cater to each patient.
Start your recovery journey today by calling our expert team on 0800 088 66 86
Relapse Prevention Planning at Rehab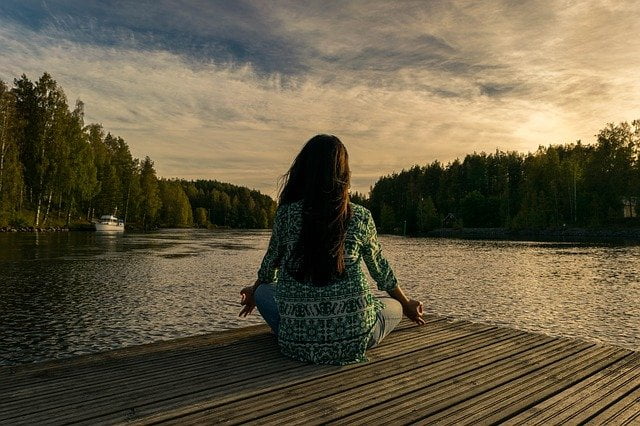 While the patients may experience a mental, physical, and spiritual renewal at rehab, their recovery needs to be sustainable. This is why it is paramount that patients learn about relapse prevention at their drug and alcohol rehab in Northampton.
The threat of relapse is always there, no matter how great the subject feels after they have left rehab. It is imperative that the drug and alcohol rehab that they select to provide the skills and knowledge to identify emotional, physical, and mental relapse triggers.
Most drug and alcohol rehabs will include relapse prevention planning. Cognitive Behavioural Therapy is a form of therapy that assists the patient in reinforcing relapse prevention techniques, and it is employed by most rehab facilities.
12 Step Facilitation Therapy is an example of a technique that deters former patients from relapsing. This is done by promoting abstinence and positive lifestyle choices, and this technique is commonly used in AA and NA meetings.
Another example of relapse prevention is the Cenaps Relapse Prevention Model. In this model, there are nine steps to overcoming relapse triggers.
They include:
Self-regulation
Integration
Understanding
Awareness
Support
Maintenance
and more.
When taking precautions to deal with potential relapses, subjects should assess their history of addiction, determine the known signs that may lead to relapsing, and create a go-to plan in the event that a relapse could happen.
How To Select a Suitable Drug and Alcohol Rehab Northampton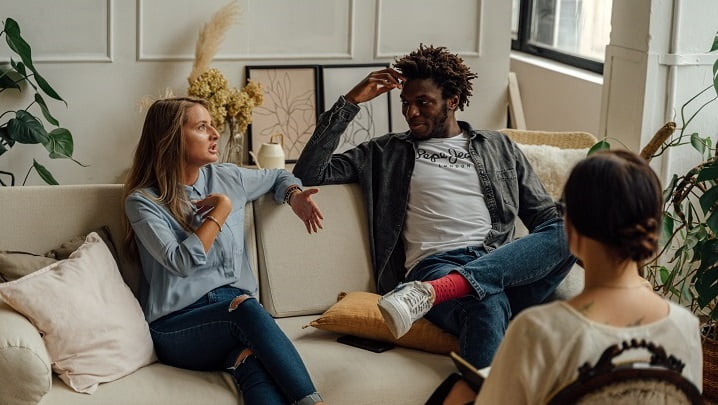 The process of selecting a drug and alcohol rehab can be overwhelming. This is because there are a plethora of options and factors to consider. When selecting a drug and alcohol rehab in Northampton, subjects should create a list of what is important to them.
The drug and alcohol rehabs in Northampton may vary in their style and approach towards conquering addiction. Because of this, subjects should consider which type of rehab is optimal for their recovery.
Subjects should opt for a rehab centre that is established and reputable. This means a rehab that has experience of around 20 years and favourable reviews. While quality is everything, rehab also needs to be affordable for patients.
During the admissions process, subjects can also speak to members of staff at these rehab facilities. Here, they can decide whether they feel more comfortable with one rehab or the other.
It is best to explore your options when it comes to addiction recovery.
Start your recovery journey today by calling our expert team on 0800 088 66 86
Choosing a rehab facility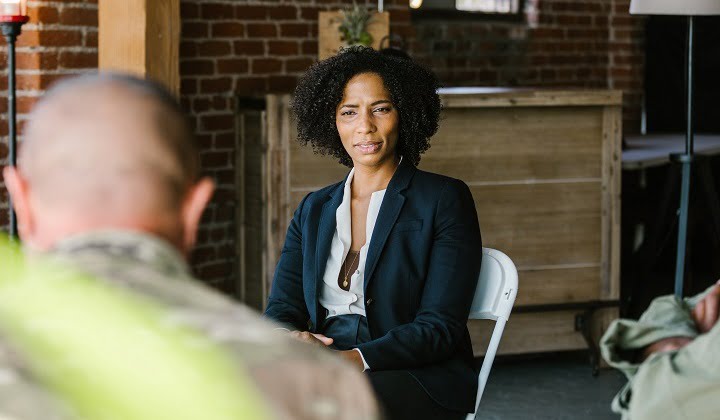 Drug and alcohol abuse comes in many different forms and gradients. As such, the treatment for each substance abuser needs to be slightly different and tailored to meet the specific needs of each person.
Because of this, there are a number of treatment centres offering various programs and approaches to rehabilitation.
Private clinics generally have more money at their disposal. This can lead to newer equipment and slightly better facilities. Some private rehab centres may look more like luxury hotels rather than medical facilities. The peace and tranquillity of such places in beautiful surroundings can serve as part of the rehabilitation process by showing people a different lifestyle from the one that they are used to
NHS rehabilitation programs. It may be possible to seek rehab for free or at a considerably lower cost. Although NHS clinics are less likely to be as luxurious as private clinics, they are more than able to offer effective treatment in order to help people get clean
Step programs can be used to guide people through the various stages of rehabilitation. The first step is detox. This may be followed by the discovery of the underlying problem, dealing with that and then putting practises in place to build a better future drug and alcohol-free
Holistic methods may be used to cleanse the body, mind and soul from the toxins of harmful substances
There are treatment programs that are geared towards religious beliefs and ones that aren't. The renowned AA 12 step program was originally based heavily around a belief in God, asking people to place their trust in Him. However, this was adapted to use the same steps but ask people to believe in themselves. This program is more suited to non-believers
Alcoholics Support for Families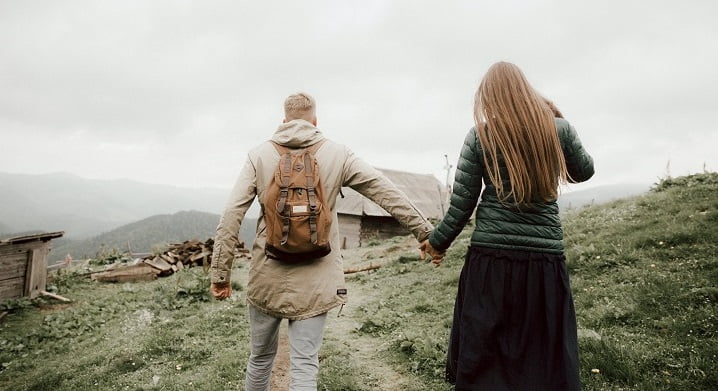 When a loved one takes the decision to enter drug and alcohol rehabilitation centres it's understandable their families will be worried about their treatment.
They needn't worry because these facilities offer state-of-the-art treatment systems.
Every need of the patient is attended to. The only thing they will have to concentrate on is getting better. Through removing them from the struggles of daily life all their focus can be concentrated on one goal.
Start your recovery journey today by calling our expert team on 0800 088 66 86
Detoxification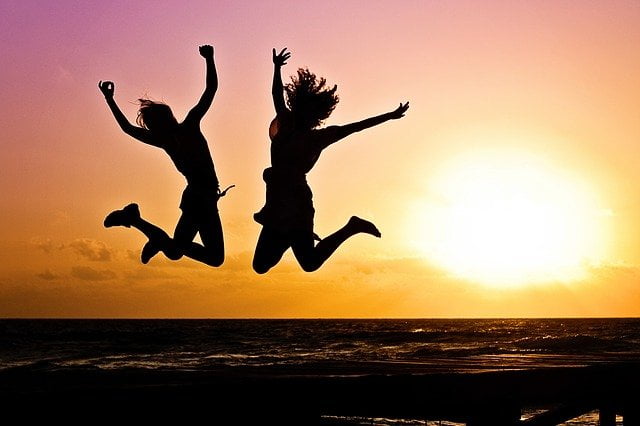 A major factor of drug abuse and alcohol treatment centres are the detoxification treatments offered. Through powerful medications designed to reduce the body's dependency on the drug.
These medications can only be found within private drug and alcohol treatment centres. Individuals shouldn't worry about becoming addicted to these new medications because they aren't addictive.
Any addictive qualities normally present within drugs and alcohol are removed.
Over the first few days of treatment, a focus will be placed on detoxification. The idea is to eliminate the problems caused by withdrawal symptoms prior to the rehabilitation stage.
Counselling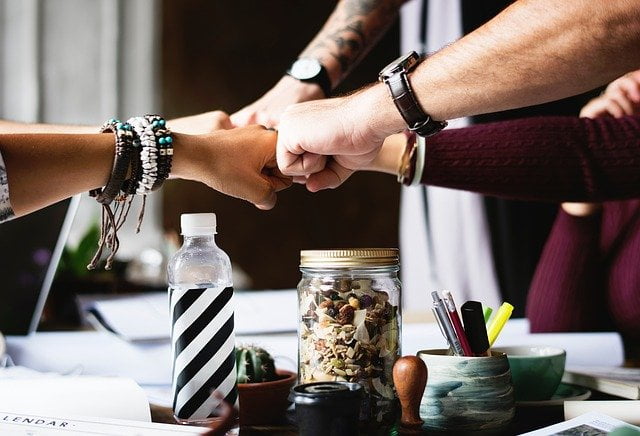 Counselling is a major part of any treatment program. Rehabilitation must begin with confronting the issues which are the most sensitive. These are at the heart of addiction and must be conquered before a better future can be created.
Northampton clinics will utilise private and group counselling in an attempt to draw these things to the surface.
Group counselling will involve support from the other residents. Residents must be able to interact with each other because only by going through these issues can someone truly relate to what's going on.
These group sessions are normally quite informal and support people through their challenges.
Private counselling is entirely different. Each individual is assigned a qualified substance abuse counsellor. This counsellor will seek to delve into the psyche of the individual to unearth the issues impacting them the most.
This is the most traumatic form of counselling, yet at the same time, it's also the key to creating a better future. Through being able to cope with the issues which caused the addiction in the first-place patients can beat their addictions for good.
Start your recovery journey today by calling our expert team on 0800 088 66 86
Support for the Future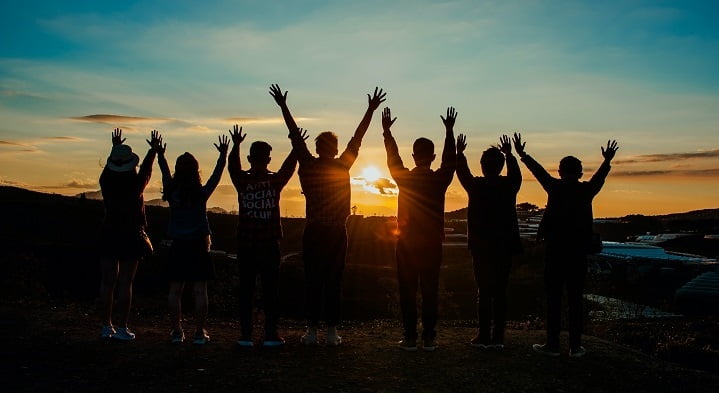 Aftercare aims to maintain these support options after the period of residential rehab ends.
Through localised centres where people can walk in for a few sessions a week, these support options will enable each person to stay on the straight and narrow.
With support provided both during and after residential rehab the chances of achieving long term abstinence increase.
Quit Addiction, not Life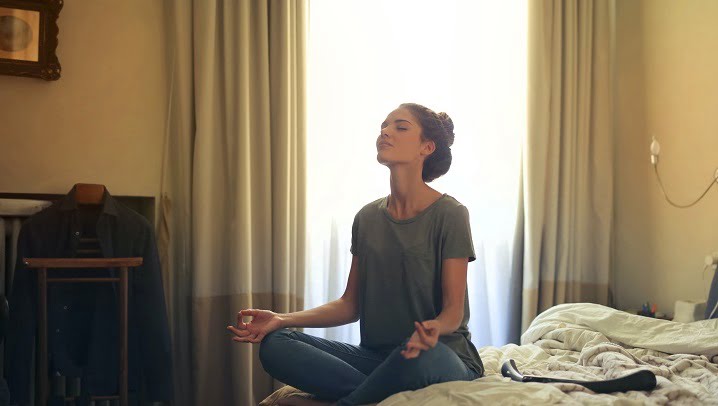 The decision to go to rehab can be one of the hardest things about the whole process. To finally admit that there is a problem is a huge step forward for people.
They may find that after detox, their minds are much clearer and if they submerge themselves in the counselling sessions, this can lead to them coping with the most deep-seated issues that they have been carrying.
However, there comes a point during the process where people will be drawn to drugs or alcohol again. For many people, it is when they leave the rehab centre.
Old friends that they used to engage in that other lifestyle may appear.
When this happens, the groups and sessions may help, as will contact other people from rehab who are managing to stay clean. Going over the lessons learnt at rehab will reinforce the need to stay sober.
Another great way of staying clean is to try to find employment as soon as possible. Working again, putting food on the table and providing a roof over their head will give substance abusers a new lease of life.
The sense of independence that comes from doing these things should act as the new high. If rehab has worked, people will be able to see that there are natural joys in life that can be found every day without even a hint of drugs or alcohol.
Start your recovery journey today by calling our expert team on 0800 088 66 86
Contacting Rehab Recovery
For more information on detox and rehab options in Northampton, contact Rehab Recovery today on 0800 088 66 86.
When you contact us, we shall outline a variety of treatment options that are available to you in Northampton.
This includes both private and statutory addiction treatments.
We also offer our drug and alcohol rehab services across a variety of locations within the UK, including Derby, Lincoln, Coventry, Shropshire, Staffordshire, Leicester, Birmingham and more!
References
[1] The Public Health Call to Action for Drug Use https://www.northamptonshire.gov.uk/councilservices/health/health-and-wellbeing-board/northamptonshire-jsna/Documents/Plan%20on%20a%20page%20-%20Substance%20Abuse%202019.pdf
[2] Free Will and the Brain Disease of Addiction https://www.ncbi.nlm.nih.gov/pmc/articles/PMC5672554/
[3] Abuse Recovery: Moderation vs Abstinence https://dualdiagnosis.org/drug-addiction/recovery-abstinence-vs-moderation/
[4] Adult Substance Misuse Treatment Statistics From 2019 to 2020
https://www.gov.uk/government/statistics/substance-misuse-treatment-for-adults-statistics-2019-to-2020/adult-substance-misuse-treatment-statistics-2019-to-2020-report
[5] Alcoholics Anonymous https://www.aa.org/
[6] Narcotics Anonymous https://www.na.org/
[7] SMART Recovery https://www.smartrecovery.org/
[8] ASAM Criteria https://www.asam.org/asam-criteria
[9] DSM-5 Criteria for Addiction https://www.addictionpolicy.org/post/dsm-5-facts-and-figures
[10] Community Reinforcement and Family Training (CRAFT) https://www.apa.org/pi/about/publications/caregivers/practice-settings/intervention/community-reinforcement
[11] Twelve Step Facilitation Therapy https://pubs.niaaa.nih.gov/publications/projectmatch/match01.pdf
[12] The Cenaps Model of Relapse https://pubmed.ncbi.nlm.nih.gov/2197389/