Drug and Alcohol Rehab Peterborough
People who are looking for help with drug or alcohol recovery in Peterborough should look no further than one of the many alcohol detox centres in the area.
Drug & alcohol addiction help in Peterborough can be sought out without too many problems. The toughest obstacle to overcome is often denial and the fear of change.
Alcohol rehab can be approached in a variety of different ways, and it's important to understand how this works.
In Peterborough in 2020, drug-related deaths doubled from 9 to 18. (1) That same year, there were 884 new presentations of people entering treatment for alcohol use. (2)
Substance use is high and with addiction being such a complex disease, rehabilitation services have never been so important.
Attending rehab is often the only way a person can regain control of an addiction. This is because substances change how the brain and body function.
Addiction alters the neural pathways in the brain and how organs work.
The substance, therefore, creates an environment where the person with the disease returns to the drugs or alcohol compulsively. When this happens a person requires treatment.
Start your recovery journey today by calling our expert team on 0800 088 66 86
What does it mean to receive a dual diagnosis?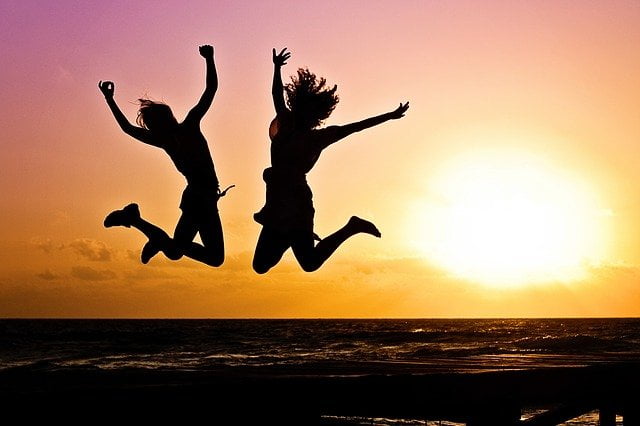 People often turn to substances when they're not feeling great. If a person has a mental health problem, substances might be sought even more during difficult moments.
Within the addiction field, it's acknowledged that addiction and mental health problems are linked.
People use drugs and alcohol to regulate their moods, for instance, but in the long run, this creates more problems as substances ultimately have a deteriorating effect on mental and physical health.
With prolonged use, addiction to substances can develop. It's really important for people who have both illnesses to be diagnosed.
The reason for this is that with a dual diagnosis, the most suitable treatments can be provided. Professionals need to take a slightly different approach where a person has a mental health problem as well.
A dual diagnosis will also offer a better chance of recovery as staff will treat the two alongside each other.
Why is abstinence so important as a recovery goal?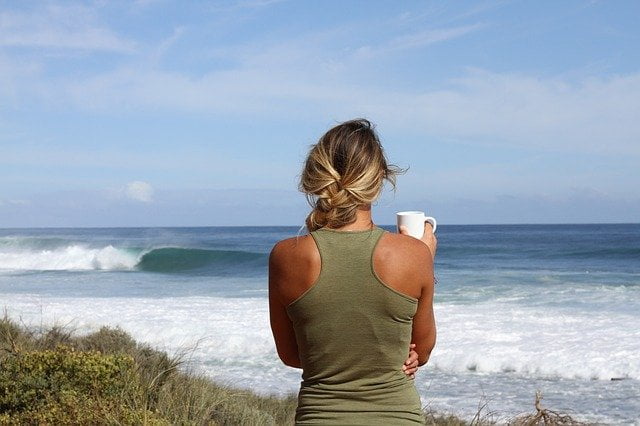 When you go to a drug & alcohol rehab Peterborough, the aim will be to get you sober. Abstinence, for the person who has an addiction, is the ultimate goal in the sense that it's most often the only way a person can control their habit.
Many people leave rehab and do really well for perhaps six months. They'll be filled with inner confidence, which is great, however, this can turn to over-confidence.
This state is risky because this is where people think they're strong enough to face old triggers. This is usually the type of moment people relapse.
It's essential when you go to rehab that you're honest with yourself about what your triggers are and how severe your addiction is. This way a solid relapse prevention plan can be put in place.
Start your recovery journey today by calling our expert team on 0800 088 66 86
What you benefit from by attending a private clinic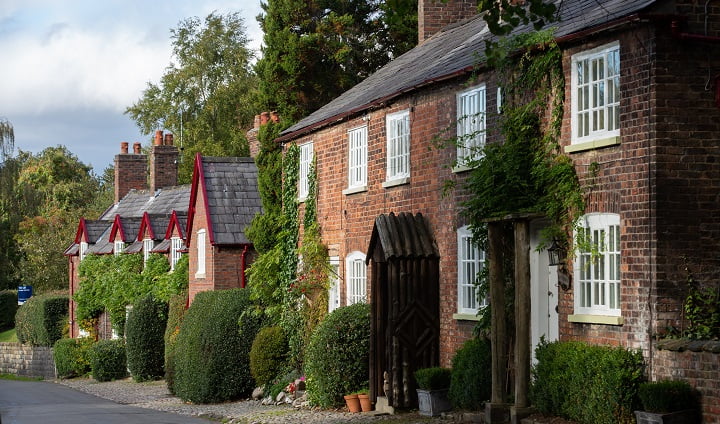 Ultimately, private clinics offer an incredible programme of treatments. Staff hold psychiatric assessments and then create a tailored programme to suit your specific needs.
This is important in order for you to gain the best chances of long-term recovery.
Other benefits of attending a private clinic are:
Being in a safe environment without any usual triggers.
Care from professional staff 24 hours a day. This means you're supported during difficult moments of cravings.
Talking and behavioural therapies unravel the causes of addiction and how to overcome them.
One to one and group sessions.
A medically supervised detox to ensure people who have dependencies detox safely.
Delicious home-cooked food to help nourish the body.
Daily alternative therapies to support you to relax and unwind.
12 months of aftercare support.
How government-funded treatment services differ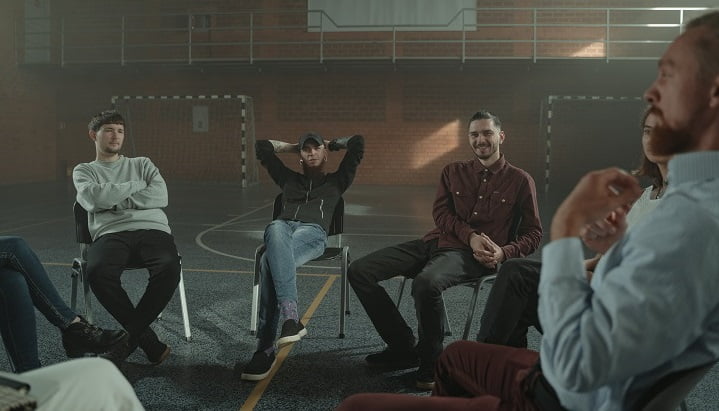 When you access free rehab services, you'll be explained the weekly timetable of group activities that you can attend. There are usually SMART and 12 Step groups. You might also have access to some one-to-one counselling sessions.
Occasionally, there could be reduced prices at local sports centres if you're a service user of the local government-funded centre. Sadly, government funding for addiction treatment has been seriously reduced in recent years and provision reflects this.
Start your recovery journey today by calling our expert team on 0800 088 66 86
Who is rehab designed to support?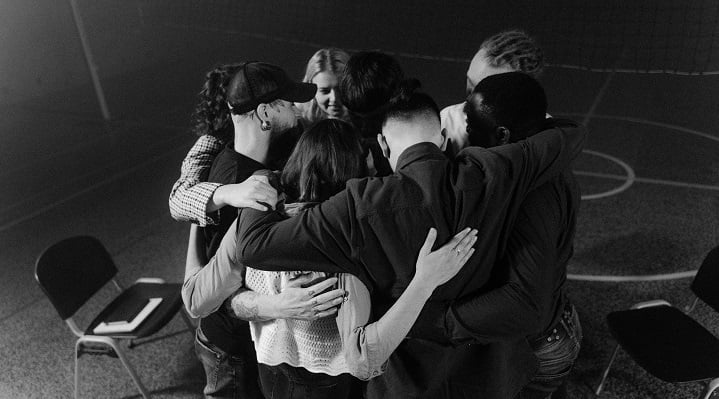 Drug & alcohol rehab Peterborough is suited to people with moderate to severe addictions. It's not for everyone. If you're wondering whether you would suit rehab, you can call Rehab Recovery for a chat about this.
However, if you meet any of the criteria on the following list, the best rehab option for you is most definitely going to be a stay rehab:
Consuming more than 30 units of alcohol every day.
Experiencing symptoms related to Wernicke's encephalopathy due to your drinking habits.
Experiencing Delirium Tremens or having fits when withdrawing from a substance.
Losing control of how you use, how much you use, and when and where you use substances.
Experiencing suicidal thoughts or having mental health problems alongside using drugs and alcohol.
Those who have tried repeatedly to quit using substances but failed to remain sober.
People who become aggressive and violent when using substances.
What are the alternatives to going to rehab?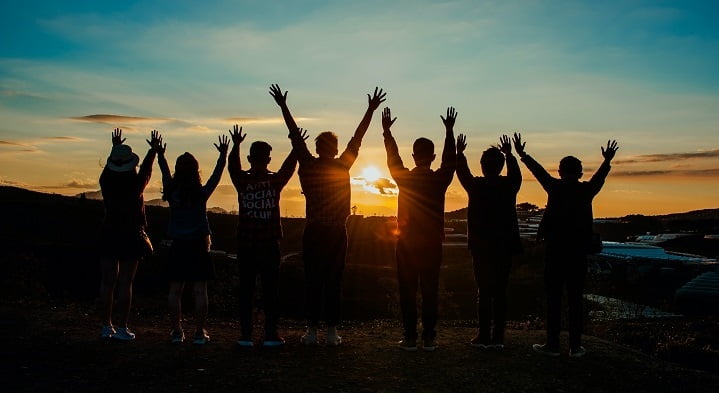 There are alternative options to staying as a resident at a rehab clinic. These might suit you better, especially if you don't have a severe problem with substances or if you're managing abstinence effectively.
Other methods of treatment include:
Accessing outpatient services at a private clinic or government-funded centre.
A home detox where the person has been assessed as being safe to have this at home. This is for a person who is dependent on a substance. A doctor will be in daily contact and prescribe medication accordingly.
Family group sessions for those related to a person who is addicted.
What happens when you get to rehab? Will I be assessed?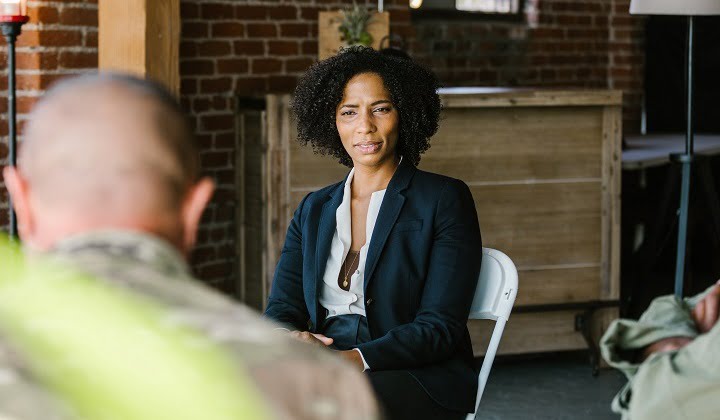 When you enter rehab, you'll be assessed by a psychiatrist. This happens to every resident in order for the staff to be able to understand your addiction and to identify what treatments are going to be the most appropriate for your needs.
The DSM-5 scale of assessment
This assessment is used by professionals to understand how severe your addiction is. It considers how you use drugs and what the repercussions are.
You'll discuss the following in the assessment:
Whether you have built a tolerance and need more of the substance to feel an effect.
If you use the substance in a risky way or in increasingly more dangerous ways.
If your relationships and work or education have been affected by use.
What you experience when you go into withdrawal and how you manage this.
ASAM criteria assessment
For people with drug problems, an ASAM assessment is also carried out. This is where a psychiatrist aims to understand your life as a whole and how the substance is affecting you.
The following topics will be assessed:
What your living arrangements are and who you spend time with.
How you process people, places, and events, in terms of thoughts and feelings.
What your physical health was like as a child and how it is now.
How you feel about quitting the substance.
What happens when you start to crave the substance.
What happens when you relapse.
AUDIT assessment for alcohol use
When people enter rehab for alcohol addiction, they are assessed with the AUDIT assessment. This is a series of ten questions where you pick one of four answers.
It's proven to successfully identify addictions and alcohol dependence throughout the world.
For people who score over 8, there is a cause for concern and some input will be advised. People entering rehab are likely to score over 13.
The assessment focuses on the following areas:
What leads you to drinking.
How much you drink.
What happens after you drink.
How drinking affects your relationships, work, and social life.
Start your recovery journey today by calling our expert team on 0800 088 66 86
Intervention and the CRAFT method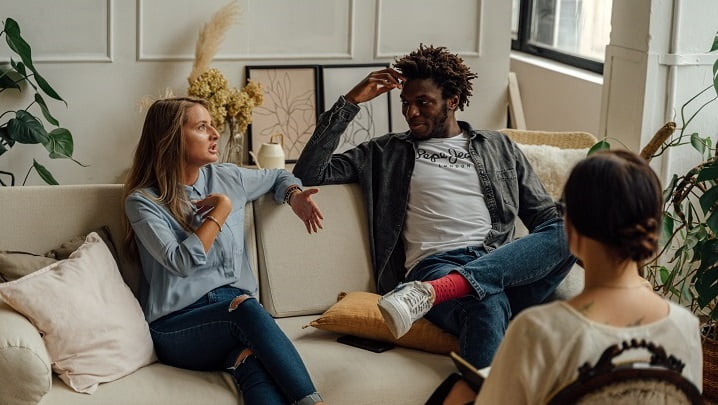 If you're concerned about someone in your family has an addiction, there are things you can do now to support them towards entering rehab services. This might seem impossible, especially if the person you care about is in denial.
An intervention can be staged where the family learns about the CRAFT method as a way of approaching their loved one.
This method offers a variety of tools that you can adopt to support your loved one in a way that encourages them towards accessing rehab.
This is a method that takes into account your expertise on your family member while giving you new communication techniques that can inspire changes in their behaviours.
As you work through this method, you might then work towards a regular intervention where you and a professional sit down with your loved one to discuss your concerns.
How much money will I need to pay for a residential stay at a rehab clinic Peterborough?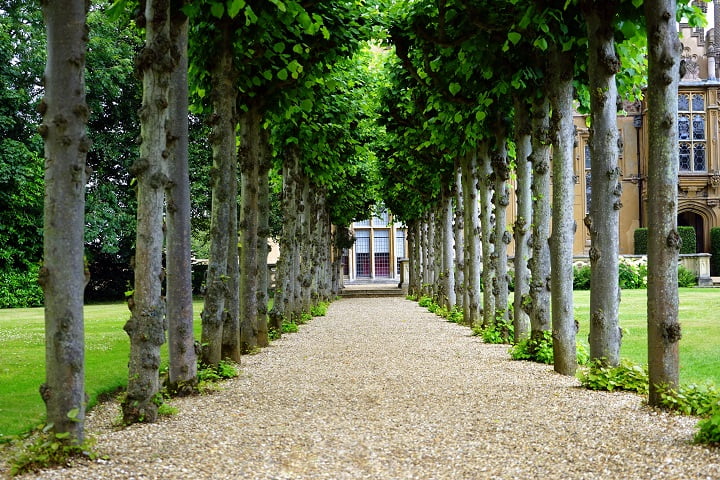 A stay at a private drug & alcohol rehab Peterborough will probably cost less than you imagine. There are various options.
Prices are affected by how long you stay, where you go, and what medications and treatments you need.
For people who want a single occupancy room while undergoing a 10-day detox, it will cost around £3000-£6000. For the same treatment but in a shared room, it will cost around £2000-£4000.
For a 28 day stay at a clinic with your own private room, it will cost around £8000-£12000. For a shared room for the same length of time, it will cost £6000.
Home detox for people who have a dependence on alcohol costs around £1500. The person will be under a doctor's care and will be in daily contact before medication is prescribed.
Start your recovery journey today by calling our expert team on 0800 088 66 86
How do I go about choosing the best rehab for me?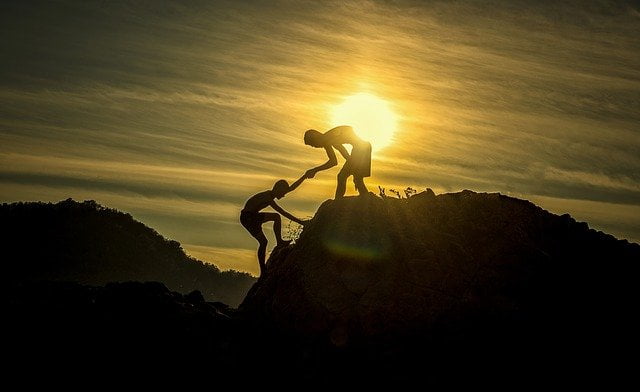 There are lots of different rehabilitation options to choose from. It's really helpful if you learn what they are, speak to people who have been through various services, and talk to professionals too.
It's also great if you can think from an objective viewpoint about what it is that will suit your tastes the most. Ultimately, though, if you go to rehab, you need the clinic which is going to offer the best chance for your recovery.
There are a few things worth considering when comparing rehab clinics. You can do the following to help make the decision:
Have a look at reviews from the clinics you're interested in.
Take time to find out how successful the rehab clinic is in supporting people to recover.
Find out whether there might be more of an emphasis on treating people through group work or psychological therapies.
Find out how much the clinics you're interested in charge for various lengths of time and treatments. It obviously needs to suit your budget.
Whittle your options down to 2 or 3 rehab clinics, then call each one. Speak to a person there and ask questions, get a feel for the place and what feels right for you.
If you're unsure about how to approach this or not feeling very confident, call Rehab Recovery and we can take care of this for you.
Who needs to have a detox? What does a detox include?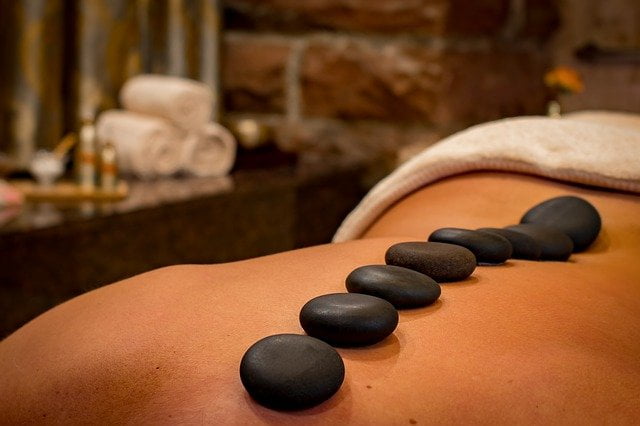 Some psychoactive substances create physical dependencies. This is certainly the case with alcohol, benzodiazepines, and heroin. When this happens, the body comes to require the substance in order to function normally.
If the person was to go "cold turkey", they could experience severe pain, hallucinations, sickness and diarrhoea, tremors, and seizures.
This is certainly what happens when people withdraw from an alcohol dependency. Of course, if a person has a seizure when they're alone, this can lead to death.
A medically supervised detox by a team of professionals is essential where a physical dependency has developed. This ensures you're kept safe as a patient and will be weaned off the substance in a controlled way.
In the case of alcohol, Librium is prescribed over seven to ten days in order to manage the withdrawal symptoms just mentioned.
After this, patients are encouraged to stay for a course of three to four weeks in order to participate in therapies. This is where the psychology of the addiction is focused so that deep healing can begin.
How long is a residential stay at rehab?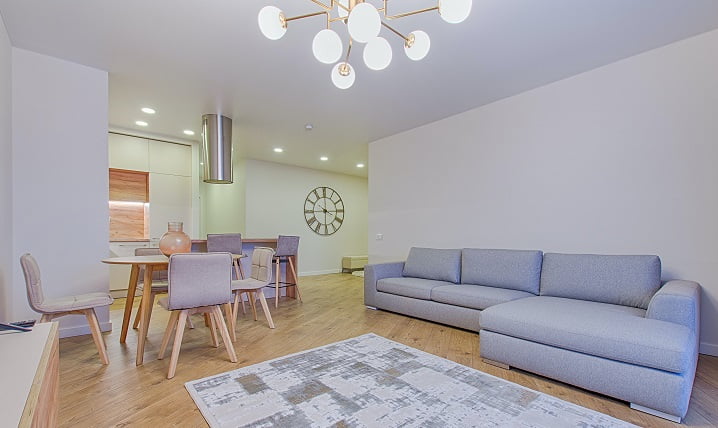 People will stay in rehab for different lengths of time. Some might require medications to manage withdrawal or mental health symptoms.
Each person will have a discussion about this in order to understand what will be most suited.
Detox usually lasts between 7 to 10 days, but the majority of people will stay for another few weeks. People who don't require a detox will also need to fully immerse themselves in a programme of therapies.
It has to be remembered that going to a drug & alcohol rehab in Peterborough is for people with moderate to severe addictions. As such, the standard length of time for treatments to take place and really bring results is around 28 days.
Start your recovery journey today by calling our expert team on 0800 088 66 86
Can you attend rehab for cannabis use?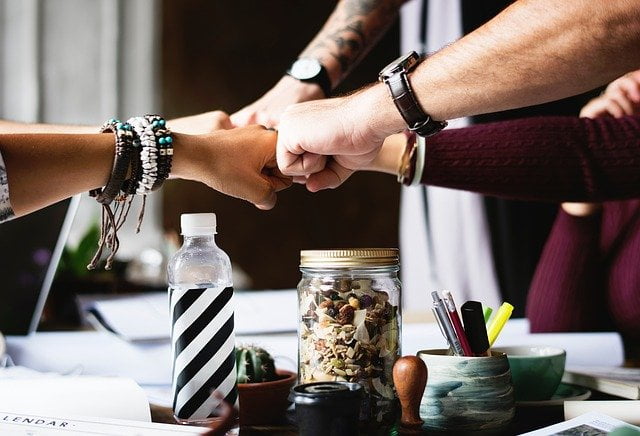 Yes, you can attend rehab for cannabis addiction. Your use would have to be classified as being severe and be having serious repercussions in other areas of your life. This might be in relation to your physical, psychological, and social health.
THC, the compound in cannabis that causes people to feel high is what causes serious problems for many users.
Although they might begin by using the substance to relax, cannabis creates issues for people around motivation, sleep, paranoia, and mental health.
Therapies focus on re-programming how a person manages their thoughts and feelings when they're triggered to use. Of course, addictive use usually becomes so habitual, that deep psychotherapy is required to unravel this.
How is cocaine use treated at rehab?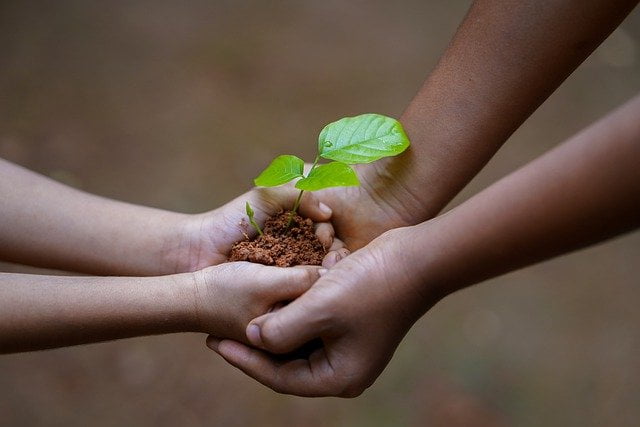 Cocaine creates extremely compulsive behaviours in regular users. Even as they're experiencing the effects of a hit they might be thinking of the next hit. For the vast majority, the desired effects they once sought from cocaine use are long gone.
People are left feeling unwell, anxious, and their bodies and health start to deteriorate as toxins build up.
Rehab is essential because it gives the brain and body a break from the substance. The alternative and psychological therapies offer residents space to focus on other activities that are healthy.
Therapists lead people through understanding what has created the addiction and how to overcome it. A lot of work is also done around how to create a home environment that doesn't trigger addictive use.
Start your recovery journey today by calling our expert team on 0800 088 66 86
How are heroin users rehabilitated?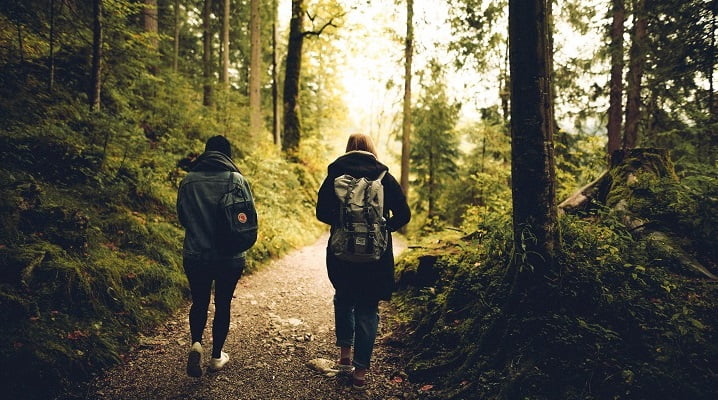 Heroin creates both a psychological and physical dependency in a person. As such both aspects have to be addressed.
When the patient enters rehab, they'll first be taken care of mainly by the clinical team who will address the detox and remove the substance safely from the body. This might last around 10 days.
There might also be some light therapeutic input during this time too. The main focus, though, really is the detox.
After the detox is completed, the focus of rehabilitation turns to the psychological. Therapists will begin to support people to see what in their lives has led them to use heroin.
There will be various activities that will reveal how people can change their thoughts and feelings in order to manage cravings.
What therapies are on offer at rehab clinics?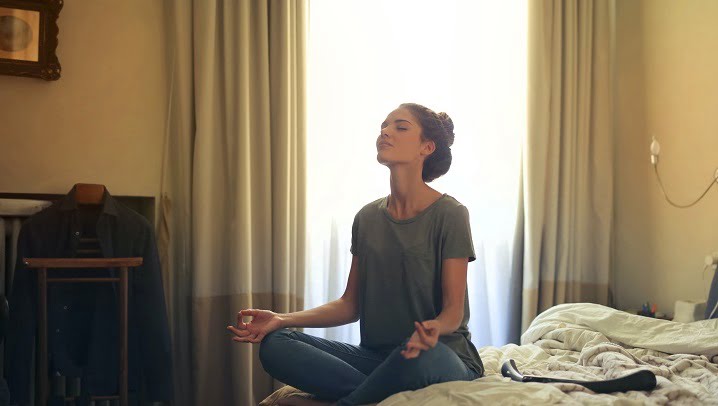 Rehab clinics offer both evidence-based psychological therapies and alternative therapies. There are individual and group formats. All are required in order to target various aspects of the addiction.
At rehab, you'll take part in some or maybe even all of the following therapies:
Motivational interviewing. This is to improve your self-confidence and resilience.
Dialectical behavioural therapy. An evidence-based therapy that enables you to manage your emotional responses effectively.
Cognitive behavioural therapy. Another evidence-based therapy focuses on rewiring your trigger points so you can begin to change behaviours.
Group therapies such as 12 Step and SMART recovery sessions. These are essential as addiction is highly correlated with feelings of isolation. Social connection is a huge pillar of recovery.
Family therapies invite your family members to be involved with your recovery in a safe and positive way.
Holistic therapies such as equine, art, and music therapy. These offer alternative approaches to experiencing feelings and sharing. These are especially great at holding people in relaxed spaces.
Start your recovery journey today by calling our expert team on 0800 088 66 86
How will you be supported with a relapse prevention plan?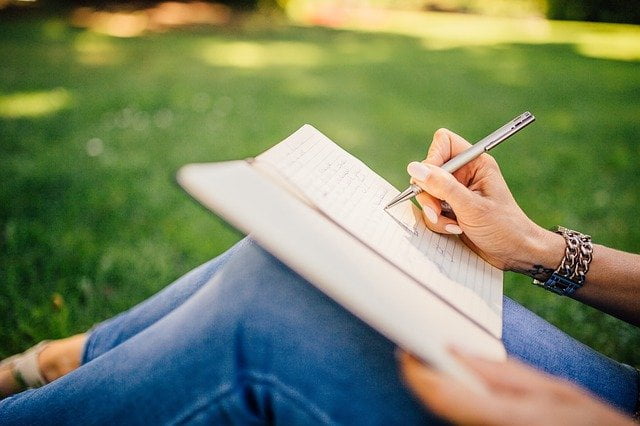 Every person who goes to rehab will require a relapse prevention plan. If you're serious about recovery, you'll need to stick to the plan as well. The truth is, leaving rehab sober is just the start.
What rehab does, though, gives you all the tools you need to remain sober for the rest of your life. You will also have practised various techniques so you'll be used to how to respond to cravings.
When you get home, it's a matter of repeating what you have learned.
A relapse prevention plan will be devised between you and a member of staff. You'll discuss the emotional, physical, and social triggers that often cause you to turn to drugs and alcohol.
The staff member is then very likely to introduce you to the HALT method. This stands for emotional "hunger", anger, loneliness, and tiredness. When you're in any of these states, you can be more likely to use them.
The member of staff you work with on the plan will support you to understand what you did before entering rehab when you felt tired.
If this was a moment where you felt tired of life or burnt out, you might have turned to drugs and alcohol to unwind.
The relapse prevention plan will outline new steps for you to follow in these moments. This might include listening to calm music, calling a 12 Step sponsor, or going to a yoga class.
What Are Your Options?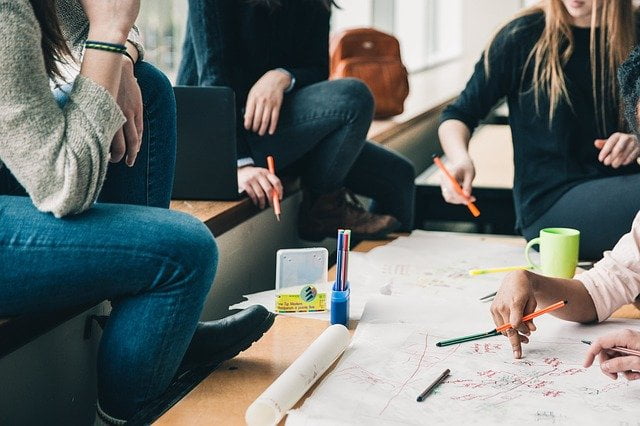 The first option to dealing with addiction comes in the form of group counselling. These sessions allow patients to meet other people who are suffering from the same problems they are.
If they have trouble coping with drug or alcohol detox centres, this is the main coping method. Patients usually feel much more inclined to focus on the task at hand if they know people care if they succeed or not.
Alcohol help Peterborough is primarily centred on individual counselling sessions. People have to be able to open up about their problems if they are to succeed in the realm of drug and alcohol recovery.
These sessions will be the toughest times for patients as they attempt to delve deep into their traumatic issues, which could have been buried for years.
Addiction support will also come in the form of helping people to prepare for the future. Help with finding jobs, basic timekeeping skills, and just keeping busy in the form of a number of creative outlets can do the world of good.
Boredom is one of the risk factors associated with alcoholism.
Start your recovery journey today by calling our expert team on 0800 088 66 86
How to Enter Rehab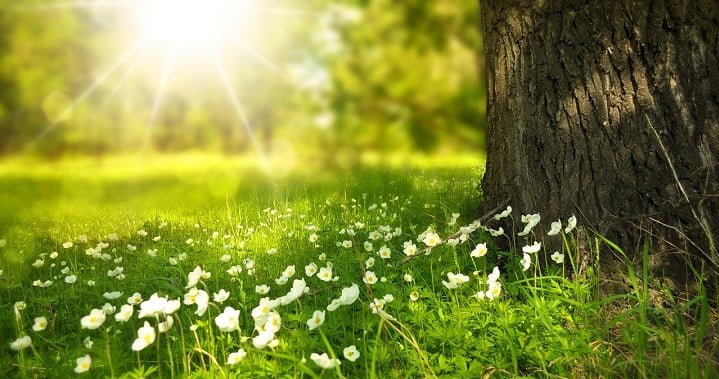 There are three ways that a person can become involved in a rehabilitation program:
They reach what is called rock bottom. This usually happens when a person feels that they have lost everything that was once dear to them, or when they find themselves doing something that they once would never have imagined in order to obtain their substance of choice. This could be something illegal, immoral or both
They could be sent to rehab by way of a court order or as a result of hospitalisation due to an overdose
An intervention could have been staged by people who care about them in order to take stock of their lives and realise that they need professional help
Two of the three ways requires the person to give up any denial that they might have about the seriousness of their problem and open their mind to dealing with it.
Being made to go to rehab may lead to a slightly slower start for those who could well believe that they do not have a problem.
No matter how it is that a person enters rehab, one thing remains; they must be extremely dedicated in order for any programme to have the slightest chance of working.
Why don't people want help?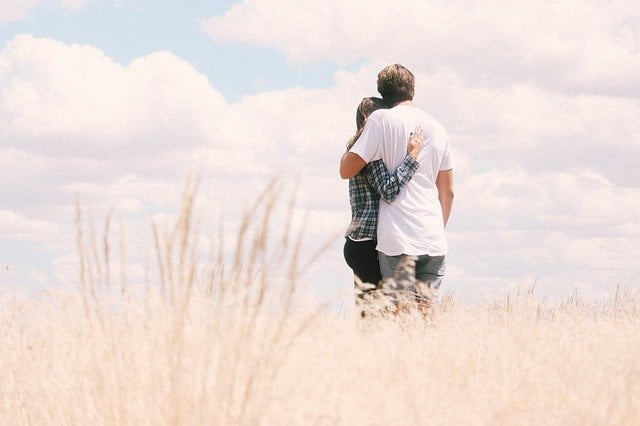 Rock bottom is different for everybody. Sometimes it seems that people are living a lifestyle that is ludicrous for an infinite amount of time.
Some people can cope with extremely primitive lives without ever seeking help because, for them, they have not reached rock bottom.
For friends and family of such people, waiting for the addict to realise what they are doing to themselves is often excruciating. One way to overcome this is to "raise rock bottom".
Put simply, people should do everything that they can to stop enabling the person's substance abuse. This could be mean not giving money out when asked to or offering a place to stay when needed.
Such treatment might seem unnecessarily harsh and can be extremely difficult for people to do, especially those who are closest to the substance abuser.
However, as long as the addiction sufferer is being supported in their destructive behaviour, the longer they are likely to continue with it.
By bringing about desperation sooner, there is a chance that rock bottom will be reached sooner, and the person can finally realise where their addiction is taking them.
All false beliefs that everything will be OK if they stay on this path must be removed if rehab is to be seen as an answer.
The other reason that many addicts don't want help is that they are scared. In a strange sense, they know who they are when they are drinking or using drugs.
They see the world in a very specific way with very specific problems centred on getting their substances. Giving that life up means that they are no longer certain of each day.
They have to deal with life as it comes and for some people, this is more threatening than any problem caused by drugs and alcohol because they do not believe that they can cope without the substances.
Rehab teaches people coping mechanisms and skillsets that help them integrate themselves into society again.
Start your recovery journey today by calling our expert team on 0800 088 66 86
Handling Withdrawal Symptoms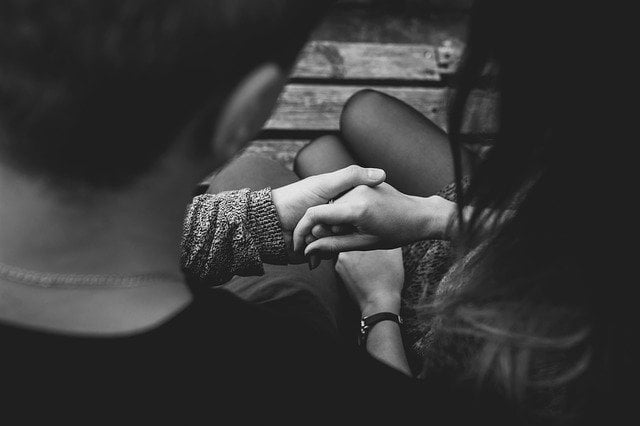 Withdrawal symptoms are incredibly dangerous, and long term substance abusers particularly need to watch out for their health when quitting their addictions because they are much more severe.
Here are the reasons why withdrawal symptoms are so dangerous:
They can cause death. Heroin users are known for dying as their bodies have become so dependent on the drug it can't run without its daily intake of this hazardous material. Only through careful medication could this be coped with
Alcohol detox centres protect patients from the problems of alcohol, which are known to cause the cravings to flare up significantly. Violent shaking and a dry mouth can cause patients to have trouble resisting the lull of alcohol
Seek alcohol help in Peterborough for help with withdrawal symptoms as even minor symptoms can lead to the patient becoming quite violent. If friends or family members are acting as guardians, they could feel the force of the addict's fury if they refuse to give them any alcohol. It can strain relationships and bring down severe ramifications upon their own heads
As is clear, finding help through genuine drug and alcohol rehab facilities is absolutely imperative for solving the problems presented by an addiction.
Through seeking the right help through a local GP, addictions can be controlled and steadily removed in a safe environment under the care of trained healthcare professionals.
Contacting Rehab Recovery
For more information on detox and rehab options in Peterborough, contact Rehab Recovery today on 0800 088 66 86.
When you contact us, we shall outline a variety of treatment options that are available to you in Peterborough.
This includes both private and statutory addiction treatments.
We also offer our rehab services across a variety of locations within the UK, including Birmingham, Derby, Lincolnshire, Lincoln, Nottingham, Stoke-on-Trent, Staffordshire, and more!
References
[1] https://www.peterboroughtoday.co.uk/news/crime/rise-in-drug-related-deaths-in-peterborough-3346459
[2]https://www.ndtms.net/resources/public/Parental%20substance%20misuse/East%20of%20England/EE_Peterborough_2019-20_Parental_substance_misuse_data_pack.html