Drug & Alcohol Rehab in Coulsdon
It's natural to have many questions about what rehab is, how it works, and how to access it.
At Rehab Recovery, we offer several different treatment options with varying levels of care depending on your situation and needs to help you to manage your addiction.
By providing this information, we hope to take away some of the anxiety you may be feeling around accessing structured treatment for addiction by giving you an insight into what drug and alcohol rehab in Coulsdon may actually look like.
This page will start by identifying some of the options available to you.
It will then go into more detail about what happens in rehab and what you may expect from professional clinical treatment for addiction.
To discuss your options for drug and alcohol rehab in Coulsdon, please contact our dedicated team today on 0800 088 66 86
What Are The Signs of Addiction?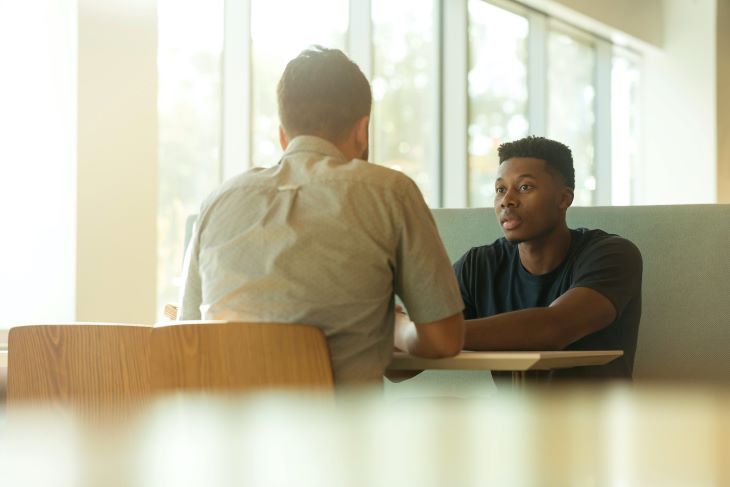 Addiction does not come out of nowhere.
It may sometimes seem like you are suffering from addiction all of a sudden, but it is usually a case of ignoring or denying the signs until you get to the point where you can no longer be in denial.
The same can be said for spotting addiction in others.
You may believe your friend started abusing cocaine within a few days, but they probably had issues long before, that you either didn't see or you downplayed.
The signs of addiction are different to the signs of dependency, as addiction is more severe and it indicates that the patient needs to go into treatment as soon as possible.
However, some of the signs of addiction can also be spotted early on, as they occur at the dependency stage and worsen in the addiction stage.
1. Alcoholism
Alcohol is extremely physically addictive. When people are addicted to this substance, it is sometimes easier to spot than other substance addictions, as the physical symptoms are more difficult to hide.
That being said, it is still common for people to hide their alcohol misuse well, and often their friends and family do not realise the severity of their problem until they admit to it.
Secrecy is in fact one of the psychological signs of alcohol addiction, as it implies the individual knows they have a problem, but they are ashamed for others to find out.
Some other signs are:
Using alcohol to cope with a mental health condition
Refusing to give up alcohol despite being aware of the dangers
Being in denial about one's alcohol use
Drinking to excess
Justifying chronic alcohol use
Feeling guilty about drinking, yet continuing to do it
Experiencing dizziness
Having regular headaches
Struggling to remember things
Having no appetite, or binge eating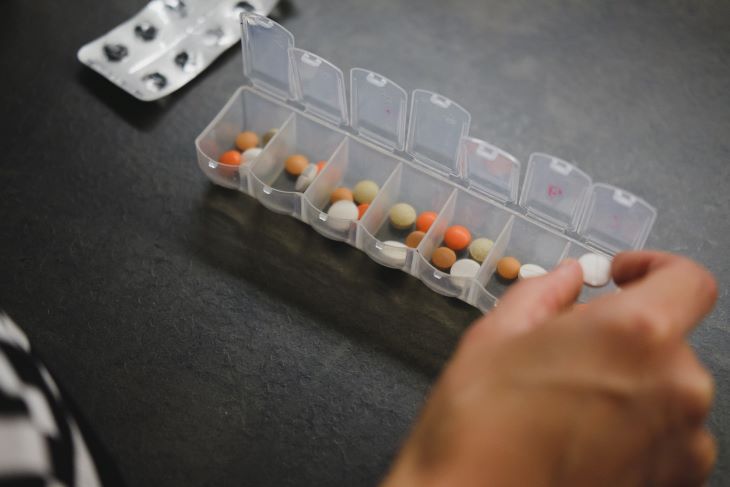 2. Prescription drug addiction
When you think of people going to drug and alcohol rehab in Coulsdon, you may imagine people with a severe heroin addiction or people who cannot go a day without drinking alcohol.
However, lots of people in inpatient rehab have a problem with prescription drugs.
This is no less serious than being addicted to another substance, as it can ruin lives in the same way.
Being addicted to prescription drugs is complicated, as you have to learn how to take medication when you need it without becoming addicted to it.
Some signs you are addicted to prescription drugs are:
You try to get repeat prescriptions when you don't need them
You have stolen prescription drugs
You become tolerant to the drugs you are taking
You feel high
Your energy is lower than usual
You have breathing problems
You suffer from constipation
You struggle to sleep
3. Ketamine addiction
It is no secret that ketamine use has risen drastically over the past few years. From 2017-2018, police seizures of ketamine increased by 30%.
Ketamine addiction is more commonly seen in young people, as the substance is known as a 'party drug', but it can affect anyone.
The common signs of ketamine abuse to spot in yourself or others are:
You are using ketamine when you shouldn't be, such as in front of family members
You keep taking ketamine despite experiencing unpleasant symptoms, e.g., mental health relapses
You feel detached from others around you
You have a reduced ability to feel pain
You have stomach problems
You experience hallucinations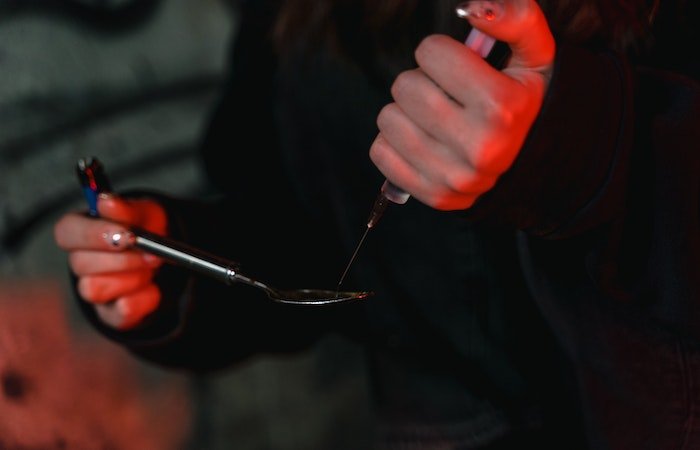 4. Heroin addiction
Unlike some of the other substances we have described today, heroin abuse tends to be more obvious, as it is such a destructive substance.
However, you can never rely on the symptoms being visible, as too many people are struggling with heroin addiction in private.
The signs and symptoms of heroin addiction include:
Having withdrawal symptoms when you stop using heroin e.g., high levels of anxiety
Getting into debt in order to pay for heroin
Downplaying or concealing your heroin abuse
Covering up your body to hide the physical signs of addiction
Having a dry mouth
Having flushed skin
Struggling to speak clearly, i.e., slurred speech
If you think you've spotted the signs of addiction – either in yourself or someone else – get the help of a drug and alcohol rehab in Coulsdon by calling us on 0800 088 66 86
How Can I Tell When I Need to Go to Drug and Alcohol Rehab in Coulsdon?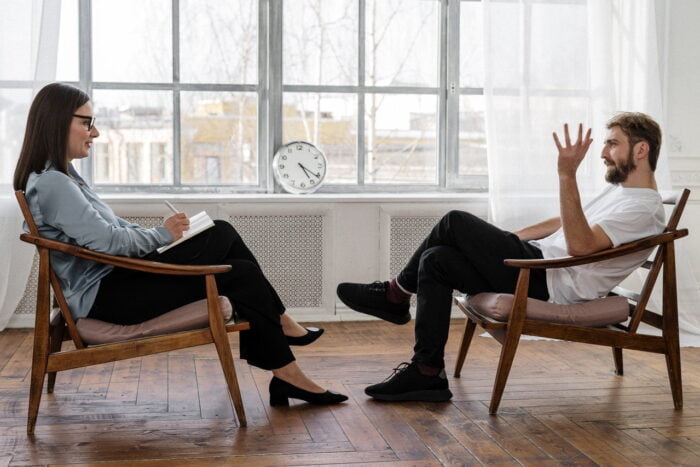 If you feel that you need to go to drug and alcohol rehab in Coulsdon in order to work on your substance addiction and pursue sobriety, we can help you.
When you go to residential rehab, you will take various tests that will reveal whether you have a substance use disorder or another kind of addiction problem.
You have to meet a minimum criteria in these tests to get a diagnosis, but you do not have to relate to every single symptom.
If drugs or alcohol are having a significant impact on your life, this is the main indicator that you should look into drug and alcohol rehab in Coulsdon.
We know that this is a vague sign, so here are some specific examples of how addiction may be affecting your life:
You are not close with your family because they resent your substance abuse problem
You struggle to keep jobs as your employer or colleagues end up noticing your addiction problem at work
You have problems with money because you spend it on substances
You do not have many friends because you spend all your time at home, using drugs
All of your friends abuse substances, and they pressure you into joining them
You have poor self-esteem because of your addiction
You cannot see a way out of your addiction
Family and friends have talked to you about treatment, but you have ignored them or told them you don't need help
You have withdrawal symptoms when you stop taking alcohol or drugs
You feel guilty about your substance abuse, as you know it is causing problems
You go to great lengths to hide your drug and alcohol abuse, such as being committed to your career and therefore appearing to be stable
You struggle to get through the day without using alcohol or drugs
You turn to substances to treat mental health symptoms (self-medication)
You are in denial about your problem
Don't wait until it's too late to get help – find your ideal drug and alcohol rehab in Coulsdon by calling us on 0800 088 66 86
Can I Make Someone Go to Drug and Alcohol Rehab in Coulsdon?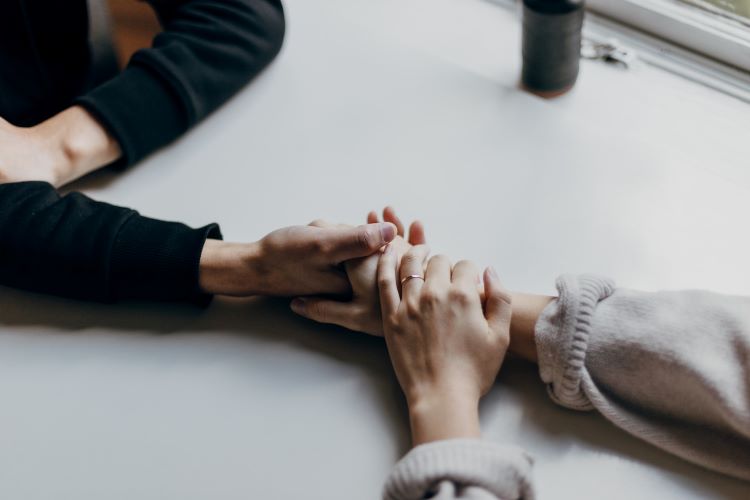 We are aware that some of our readers are not suffering from addiction, but people who are seeking information on how to help their loved one who is struggling with drug or alcohol dependency.
If your loved one has refused to go to drug and alcohol rehab in Coulsdon, you may be wondering whether there is a way for you to force them to go.
We've all seen drug and alcohol interventions in films, and it sometimes appears that the patient has no option but to go to rehab.
True intervention does not result in a forced rehab stay. This does unfortunately mean that you have to let your loved one refuse treatment and deal with the consequences of untreated addiction.
As much as we would like to say you can solve it for them, they need to get to a place where they are ready to leave their addictive behaviours in the past.
This is not a rule specific to certain rehabs – you cannot make someone get a home detox, go to outpatient therapy, or take part in any other type of recovery programme.
They must come to the conclusion that sobriety is the only answer on their own.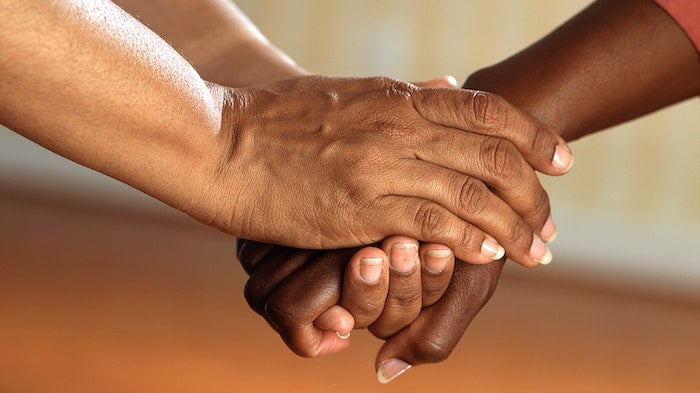 Depending on the type of intervention you carry out, when your loved one refuses to go to rehab, you could either continue to support them or give them an ultimatum.
Rehab Recovery promotes modern intervention techniques that demonstrate empathy for the person of concern.
This means we would advocate for keeping your loved one in your life, and making them aware that you love them no matter what.
Our advice would change if your situation was extreme, i.e., your loved one was abusing you, or stealing your money.
On the other hand, some models of intervention teach family members to give an ultimatum at the end of the intervention.
This means they will tell the person of concern that they are not supporting them, emotionally or financially, until they get professional help for their addiction at drug and alcohol rehab in Coulsdon.
This can be successful, as it forces the person of concern to choose between their family and their substance. However, the reason we do not usually recommend it is that it can alienate the individual, and cause their addiction problem to become even more severe.
It also implies the drug user is being malicious by not getting sober, when in fact, they are suffering from a disease of the brain. Addiction should be treated like any other mental health issue, as it is a psychological condition.
To give your loved one the best chance of getting help from a drug and alcohol rehab in Coulsdon, call us on 0800 088 66 86
What is a Typical Day Like at Drug and Alcohol Rehab in Coulsdon?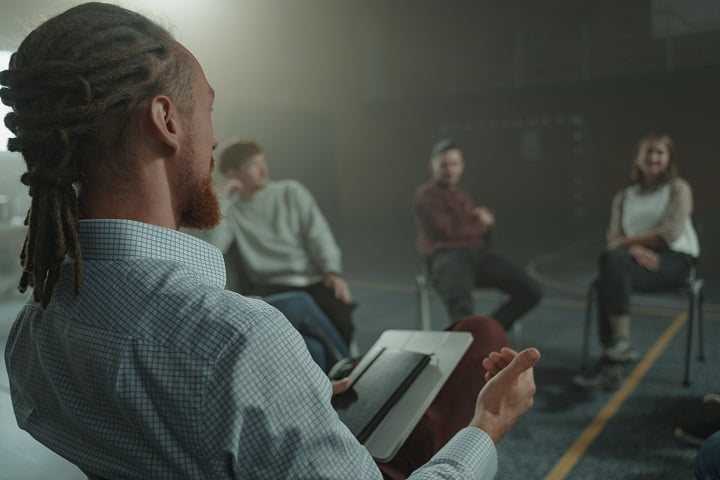 A typical day at a residential rehab looks different for every patient, and it depends on which stage of the recovery process they are in.
We will give you an example of what might be included in a typical day at private rehab after a patient has completed the detox phase.
You will have to get up at the same time each day, as this ensures your routine is kept the same. However, you will probably not have to wake up too early, as you need to get plenty of sleep each night.
After breakfast, you will likely go straight into a therapy session. The first session is often group therapy, so all patients complete this session together. If the residential rehab is very large, you will be split into smaller groups.
This will be a confidential space, so you don't have to worry about discussing personal issues.
After group therapy, you may have some individual therapy, such as drug or alcohol addiction counselling, acceptance and commitment therapy, behavioural therapy or acupuncture. Dual diagnosis treatment may also be very important during the rehabilitation phase.
When you have finished your morning therapy, you will sit down for some lunch. Following on from this, psychological sessions will continue.
This could be therapy or workshops. They will take place throughout the afternoon, with some leisure time in between. Sometimes, family therapy sessions take place at this time.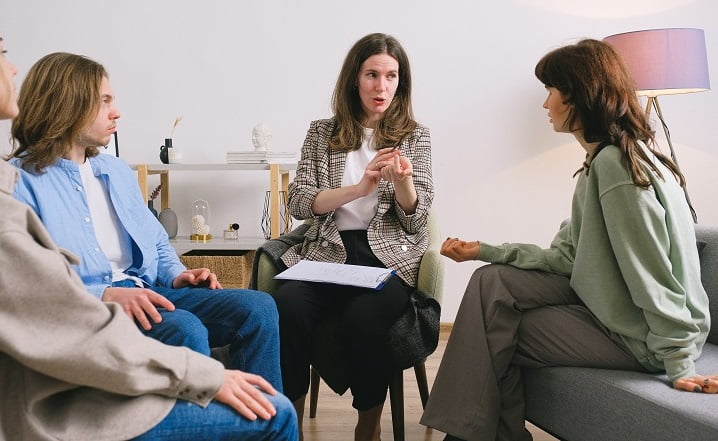 In the evening, you will have dinner, before either joining other patients for another group session, having some time to yourself, or getting involved with a group activity such as a film night.
If you are still experiencing withdrawal symptoms from the drug or alcohol detox process, you may be given medication to take while you are in inpatient care.
You will not be expected to attend therapy with severe withdrawal symptoms, as you will have time to recover from the detox before moving on with treatment.
For a more accurate idea of how your time at a drug and alcohol rehab in Coulsdon is going to be like, call our team on 0800 088 66 86
Financial Advice – Can I Afford Rehab?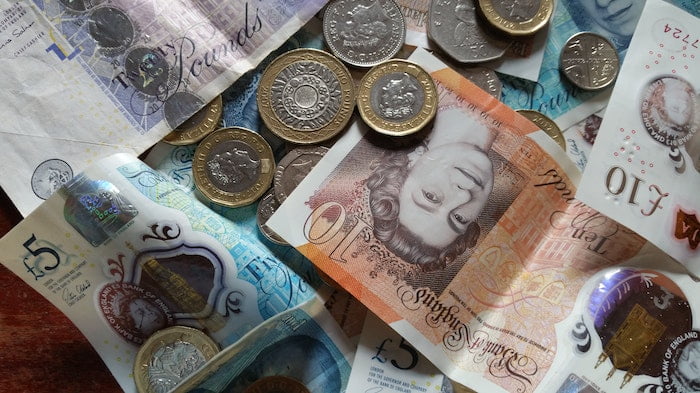 Sadly, one of the things that can stop people from accessing rehab is the fear of financing it.
At Rehab Recovery, we believe we offer a form of support at drug and alcohol rehab in Coulsdon at a price point for everyone.
How Much Does Rehab Cost?
For a week of treatment, you can expect to pay between £1,000 and £10,000.
On average, a 28-day course of treatment (4 weeks) costs £14,00. This works out approximately £500 per day in inpatient rehab.
Outpatient rehab is usually appointment based.
Typically, your support will be charged per session. The price of this will range depending on the type of treatment you are accessing.
How Do People Usually Pay for Rehab?
There are several ways people pay for treatment, including:
Help from private health insurance providers
Help from health insurance providers through employee benefit schemes
Through direct debit schemes
Through fundraising or support from charities
Through help from friends and family.
There are several charity and NHS-run recovery services operating in and near Coulsdon, including:
1. Sutton CAMHS
Address: 6 Stanley Park Rd, Wallington, SM6 0EX
Telephone: 020 3513 3800
Website: https://www.swlstg.nhs.uk/our-services/find-a-service/service/sutton-camhs
2. Westminster Drugs Project – Merton
Address: 7, Langdale Parade, Upper Green E, Mitcham CR4 2PF
Telephone: 0300 303 4610
Website: https://www.wdp.org.uk/
3. Change Grow Live – Croydon
Address: Lantern Hall, 190 Church Rd, Croydon, CR0 1SH
Telephone: 0300 123 9288
Website: https://www.changegrowlive.org/drug-alcohol-croydon/info
You can also get free mental health support from organisations like Mind UK, Young Minds, Rethink Mental Illness, Samaritans and Papyrus.
For guidance on how to pay for drug and alcohol rehab in Coulsdon, talk to our experts on 0800 088 66 86
Why Are Self-Help Groups Recommended at Drug and Alcohol Rehab in Coulsdon?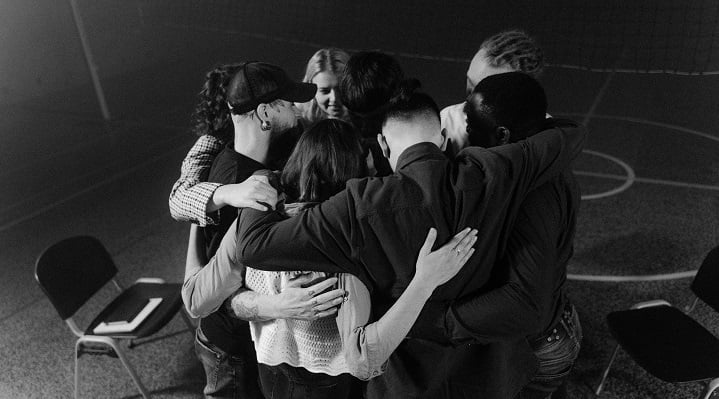 When you go to drug and alcohol rehab in Coulsdon, you will get plenty of great recommendations for life after treatment. As well as specific advice in therapy, such as how to handle addiction trauma and how to cope with triggers, you will be informed of the support that is available in Couldson.
One of the main resources for people in recovery in Coulsdon are self-help meetings.
This is often recommended by drug and alcohol rehab in Coulsdon, as it keeps people accountable in their recovery journey.
Another reason self-help meetings are advised is that they introduce you to other sober individuals, which can help you to establish a great sober social life.
If you had a thriving social life when you were using drugs, you do not have to let this go. It's possible to have fun without involving drugs and alcohol.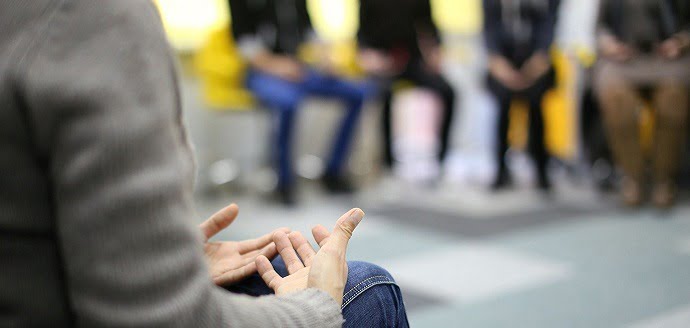 Finally, therapeutic techniques are used in self-help meetings, which can be a welcome top-up to the therapy you are hopefully already getting after inpatient drug rehab.
It is not the same as having weekly private sessions with a therapist, but it can still equip you to resist relapse. You can even get tips from other people in the group, who have first-hand experience with addiction recovery.
There are meetings for people with certain types of addiction, and there are also general meetings that help anyone who is trying to get sober.
All of these meetings are free, and you can attend as many as you like each week.
You have probably heard of some of the most famous meetings, such as Alcoholics Anonymous, Narcotics Anonymous, Cocaine Anonymous and SMART Recovery.
They are well-known and successful for a reason – they provide a wide variety of meetings for people in recovery, which can be crucial for relapse prevention planning.
It's worth doing some further research, as you may find a group that advises on your particular addiction.
Make sure that your stay at a drug and alcohol rehab in Coulsdon is matched by equally effective aftercare by calling us on 0800 088 66 86
Start Your Journey to Recovery With Rehab Recovery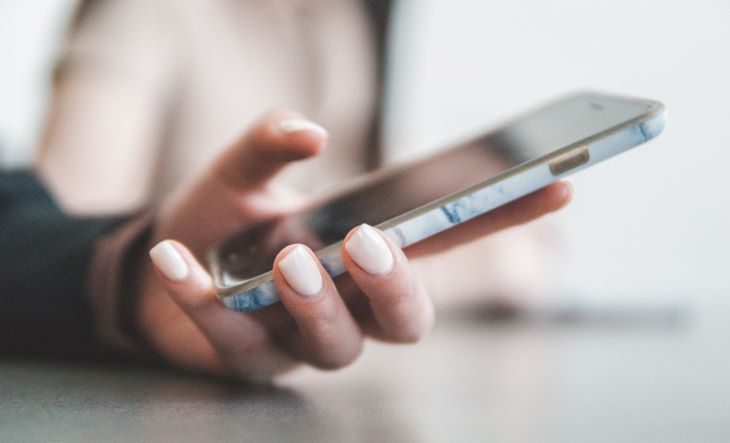 When you have reached of accepting that you have a problem with drugs or alcohol, we can step in and ensure your journey to long-term recovery is as easy as it can be.
We will find a rehab facility for you as soon as possible, which means you do not need to sit around worrying about treatment for long.
We will also provide reassurance if you feel as though you are at fault for struggling with substance abuse.
Some of our staff members are in recovery themselves, so they will explain that addiction can affect anyone, and they will also be shining examples of successful recovery.
The friendly team at Rehab Recovery know that everyone with addiction is different. We will discuss different bespoke treatment programmes so that you are knowledgeable of all the treatment options that are out there.
As part of this, we will tell you about specific treatment sessions that are available at different centres.
For example, one drug and alcohol rehab in Coulsdon may be known for holistic therapies, and another may focus on a motivational approach.
Fortunately, most inpatient treatment centres include a range of different therapy techniques so that you are not limited to just one model.
Every rehab in England and Wales that we work with is vetted by the Care Quality Commission.
Get help for addiction across London, including in Croydon, Camden, Ealing, Newham, Bradford, Brent, Bromley, Enfield, Wandsworth, Lambeth, Tower Hamlets, Redbridge, Southwark, Hillingdon, Lewisham, Greenwich, Hounslow, Waltham Forest, Haringey, Havering, Harrow, Hackney, Bexley, Islington, Sutton, Westminster, Richmond, Kingston, Kensington, Chelsea and many more.
To start your journey with Rehab Recovery at a drug and alcohol rehab in Coulsdon, call us on 0800 088 66 86