Alcohol Rehab Somerset
Rehab Recovery provides access to a comprehensive, specialist and individualised addiction programme for the assessment and treatment of those suffering from addiction problems, both substance and behavioural.
Our service is for people whose lives are being damaged by the compulsive use of alcohol, illegal or prescribed drugs, food, gambling, shopping, sex or any other substance or behaviour which provides immediate mood change or escape or avoidance from reality.
Start your recovery journey today by calling our expert team on 0800 088 66 86
Drug and alcohol statistics in Somerset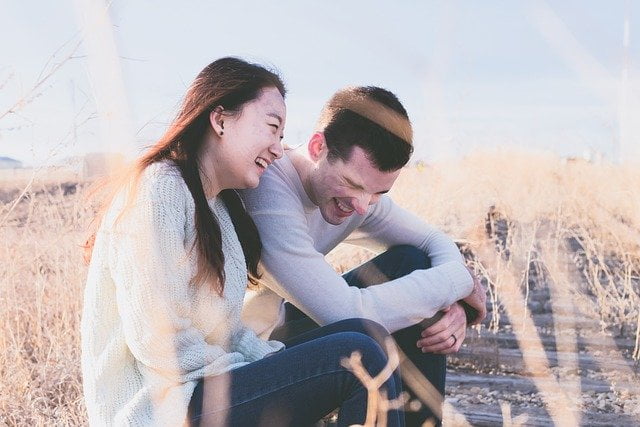 Statistics from the local government show that alcohol-related mortality is slightly higher in Somerset than the national average, with 47.4 per 100,000 residents dying from alcohol-related illnesses. (1)
Drug-related deaths in Somerset also sit slightly above the national average with 4.8 per 100,000 residents dying from drug misuse. (2)
These figures show that there is a clear need for drug and alcohol rehab in Somerset.
Why should I seek out drug and alcohol rehab in Somerset?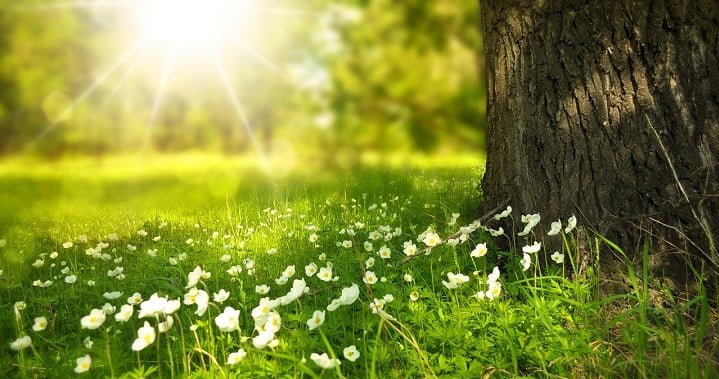 If you or someone you know is struggling with an addiction, it is important to understand that addiction is a disease and should be treated as such. It is an illness that alters the chemistry of your brain.
For this reason, addiction is seen as a chronic disease that needs to be treated and monitored by trained professionals.
Many people believe that they can overcome addiction alone. This is usually because of the stigma that surrounds addiction and rehab.
However, seeking the proper treatment gives you the best possible chances of reaching sobriety and being able to maintain it long after you have checked out of the rehab facility.
Not only that, but addiction is also an illness that often co-occurs alongside other mental health issues such as depression, anxiety, or obsessive-compulsive disorder. When you seek professional help for your addiction through a drug and alcohol rehab clinic, the medical staff there will be able to diagnose and effectively treat not only the addiction itself but also any co-occurring conditions.
Other mental health conditions like the ones mentioned above can often push people towards repeated disruptive behaviours so it is imperative that they are treated to reduce the chances of relapse.
Start your recovery journey today by calling our expert team on 0800 088 66 86
Why does rehab focus on abstinence instead of moderation management?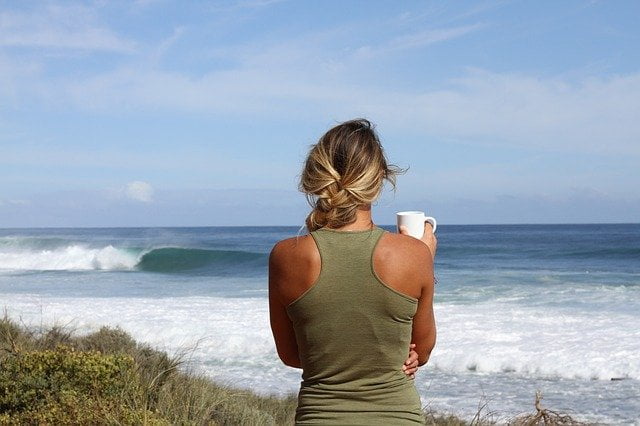 When you attend drug and alcohol rehab Somerset, you will detox the substance from your system and then focus on abstaining from the substance for life. There are many benefits of abstaining from drugs and alcohol for life, the most obvious benefit being that you are less likely to binge on the substance if you stay away from it completely.
Throughout your time in rehab, you will learn some coping strategies that will help you deal with any temptations you might be faced with in the future.
Rehab's approach to recovery is based on the disease model of addiction, meaning that addiction is treated as a disease and anyone who has suffered from substance abuse in the past is always at risk of a relapse. With this in mind, abstaining from substances is the safest and most effective way to keep addiction at bay.
There are, of course, some people who criticise this approach and people who believe that moderation management is better because it teaches the person to control their intake of the substance.
However, most criticisms are aimed at how difficult abstinence is as well as making people feel like failures if they do relapse. However, as previously mentioned, addiction is treated as an illness and relapse is seen as a setback that can be rectified with further treatment, rather than a failure.
Start your recovery journey today by calling our expert team on 0800 088 66 86
Private rehab vs council-funded rehab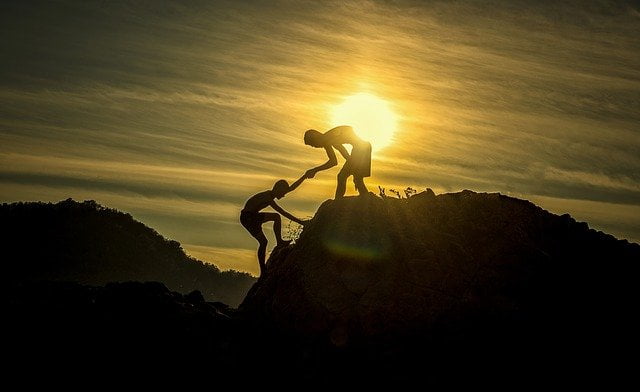 Many people believe that private rehab is too expensive and go straight to NHS funded rehab without even exploring the possibilities of private rehab facilities. However, the NHS, unfortunately, doesn't have the resources to deal with the sheer amount of substance abusers who need their help.
Both private and NHS funded rehab facilities have their pros and cons, and it is important to explore all your options before making your decision.
The benefits of private rehab
Immediate admission
Safe and comfortable environment
Comprehensive treatment program
24/7 access to medical professionals and addiction specialists
Individually tailored treatments
High success rates
Dual diagnosis and treatment of co-occurring conditions
Relapse prevention techniques
Uncover the root cause of your addiction and identify your triggers
Aftercare
The cons of private rehab
The benefits of council-funded rehab
Free of charge
Confidential
Accessible to everyone
Local
The cons of council-funded rehab
Lengthy admission times
Low availability of residential rehab
Higher chance of relapse
No immediate availability of addiction experts
You may see different therapists each time
No dual-diagnosis or treatment of co-occurring conditions
Going through drug and alcohol rehab at home – is it a good idea?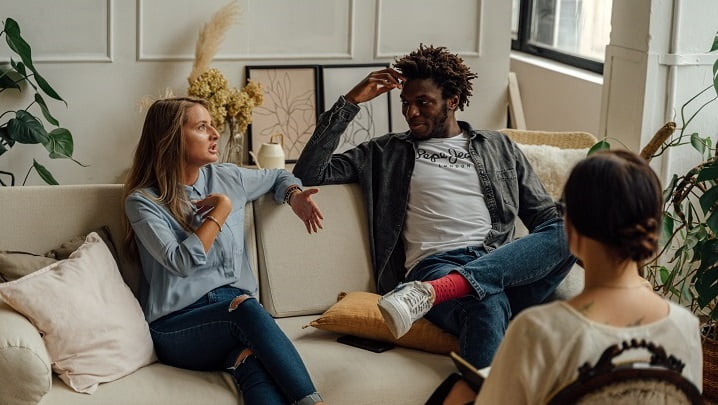 Many people prefer the idea of shutting themselves away from the world and attempting to overcome addiction alone at home.
While this may be a good idea for some people with short-lived and non-severe addictions, it is not recommended for anyone with a severe or long-lasting addiction to drugs or alcohol, for example, if you regularly drink more than 30 units of alcohol per day, you will need medical assistance as you go through rehab.
Those with severe addictions have a higher risk of developing delirium tremens or alcoholic seizures during the detox stage and will need professional medical help to deal with this as these conditions can be incredibly dangerous and, in extreme cases, can be fatal.
Going through rehab at home is also not recommended to anyone with co-occurring mental health issues such as depression or anxiety, or for anyone who has struggled in the past with self-harm or suicidal thoughts.
Detoxing from drugs and alcohol can be a very distressing experience and trying to do it alone will likely make your mental health issue much worse. Similarly, if you have previously been diagnosed with Wernicke's encephalopathy, detoxing alone could be dangerous because of the damage caused to the brain by the condition.
While Wernicke's encephalopathy is technically a nutritional deficiency, it is most commonly present in those with severe alcohol addictions (3).
It is also not recommended to attempt an at-home detox if you have tried to remain sober and have failed, especially if you have failed multiple times. You will increase your chances of success if you seek professional help to overcome your addiction.
Also, if you are prone to violent outbursts when you are abusing drugs or alcohol, it is best to go through rehab in a dedicated rehab facility as the staff there will be trained to help you.
Those exhibiting signs of substance abuse or substance dependence as shown in the DSM-IV-TR criteria are considered 'high' risk clients and should not attempt to detox at home.
The DSM-IV-TR criteria for substance abuse are:
Problems at work or school as a direct result of substance abuse. This could be poor performance or poor attendance. This also extends to the home if you are neglecting your household or your children.
Continuing to use drugs or alcohol even when it is dangerous, for example, when taking care of small children, or driving.
Experiencing legal problems as a direct result of your substance abuse.
Continuing to use the substance despite the negative impacts it is having on your life.
The DSM-IV-TR criteria for substance dependence are:
Developing a tolerance for the substance means you need to take more of the substance more often to achieve the desired effect.
You continually take more of the substance than you initially intended.
You experience withdrawal symptoms if you don't take the substance for a while, and the only thing that will make you feel 'normal' again is more of the substance.
You have tried and failed to reduce your use of the substance or quit taking the substance.
Obtaining and using the substance takes up a lot of your time.
You have lost interest in hobbies or activities that you once enjoyed because they take you away from using the substance.
Knowing that the substance is having negative effects on your health but continuing to use it anyway (4).
Start your recovery journey today by calling our expert team on 0800 088 66 86
What are some alternatives to drug and alcohol rehab Somerset?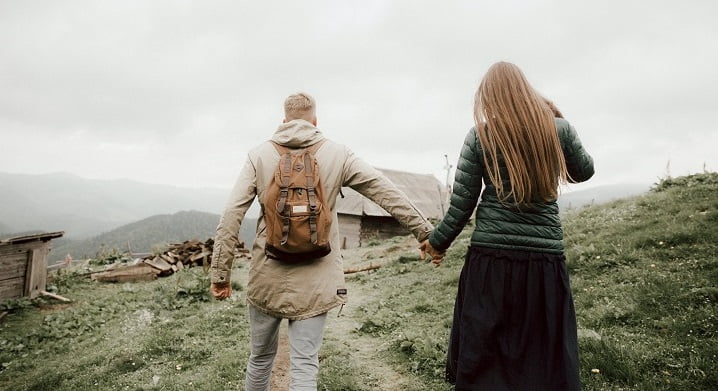 If you have done some research and decided that attending rehab is not the right fit for you, there are other options that can help you overcome your addiction. It is important to note, however, that if your addiction is severe or has lasted for a long time, attending an inpatient rehab facility is the recommended option for you.
Some popular alternatives to rehab are:
Alcoholics Anonymous and Narcotics Anonymous
Alcoholics Anonymous and Narcotics Anonymous are group meetings that are often held in community centres or church halls. They usually only ask for a small donation and are open to anyone trying to overcome a drug or alcohol addiction.
SMART Recovery
SMART stands for Self-Management and Recovery Training. They are free weekly meetings headed by a trained facilitator. SMART recovery focuses more on your behaviour rather than the substance and teaches people that they have power over their choices (5).
Home detox
As touched on above, home detox is only recommended in cases where the addiction is not severe and hasn't lasted for too long. It is a good idea to ask a close friend or family member to stay with you if you are going to do an at-home detox because you may feel sick and weak as the substance leaves your body.
Alcoholics Anonymous family group meetings
Alcoholics Anonymous offers group meetings for friends and family members of people struggling with alcohol abuse. This is a safe space where people can share their experiences and anxieties and find hope that their loved ones can overcome it. Many Alcoholics Anonymous members began their journey by attending a family group meeting (6).
Outpatient rehab
It is possible to attend rehab as an outpatient, this means that you will still have access to therapy and any necessary medications, but you will continue to live at home throughout your treatment and attend scheduled appointments with a drug and alcohol team in Somerset.
Start your recovery journey today by calling our expert team on 0800 088 66 86
What is the admissions process for drug and alcohol rehab Somerset?
When you present to a drug and alcohol team, they will assess the severity of your addiction using the ASAM criteria. The ASAM criteria use six dimensions to determine the severity of your addiction and the level of treatment you will need.
The six dimensions of the ASAM criteria are:
Understanding your history of substance abuse and withdrawal
Assessing your physical health
Assessing your mental health
Exploring your determination to get better
Understanding your history of relapse
Knowing your living situation and surrounding triggers (7)
Alongside this, experts will use the Diagnostic and Statistical Manual of Mental Disorders, Fifth Edition, or DSM-5, to determine the level of severity of your addiction. The DMS-5 has three levels of severity – mild, moderate, and severe, with four categories of symptoms.
The four categories of substance use disorder symptoms as laid out by the DSM-5 are:
Impaired control
Social problems
Risky use
Physical dependence (8)
If you are seeking rehab for alcohol use, experts will use a comprehensive screening tool called AUDIT, short for Alcohol Use Disorders Identification Test. This is a questionnaire comprising of ten questions and a scoring system to determine your level of addiction and the amount of treatment you will need. A score of 8 or more on this test indicates a cause for concern and a score of 20 or more indicates a probable dependency (9).
Concerned for a loved one? How to know when professional intervention is needed.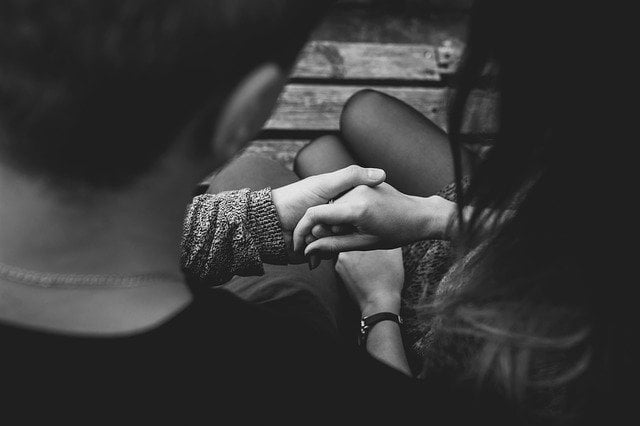 It is a common misconception that a person can only attend rehab when they feel ready. However, sometimes people need a little push in the right direction with some encouragement from those closest to them.
Many people choose to stage interventions the 'old-fashioned' way by getting close friends and family members to approach the person with a substance use disorder to try to encourage them to attend rehab. When this tactic fails, professional intervention is recommended.
Community Reinforcement and Family Training (CRAFT) is a different way to approach interventions. It works by rewarding good behaviour and not rewarding bad behaviour. For example, when a person chooses sobriety or shows some self-control, their efforts will be positively acknowledged.
CRAFT does not require confrontation the way regular intervention does, instead, a professional interventionalist will teach families to identify the ways in which they are unintentionally participating in the addictive behaviour so they can change their behaviour.
Through CRAFT intervention, families will learn how to care for their own needs instead of focusing solely on the needs of the substance user, and they will be taught how to spot the windows of opportunity to begin a conversation about treatment and rehab.
Start your recovery journey today by calling our expert team on 0800 088 66 86
How much does rehab cost in Somerset?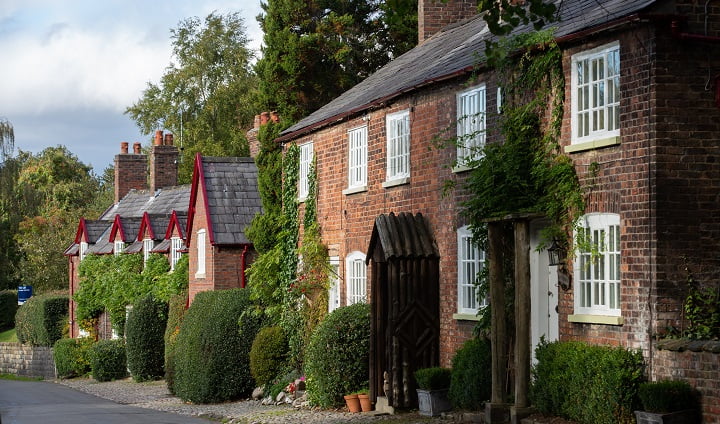 Rehab costs vary depending on the treatment centre you choose, the level of treatment required, and the amount of time you need to spend in the facility. There are also plenty of variables and there is usually an option to suit every budget as well as payment plans to make attending rehab more accessible to those that need it.
In severe cases of addiction, a 28-day rehab is recommended. If you choose to stay in a single occupancy room for 28 days, you will usually pay between £8,000 and £12,000. If you decide to stay in a multiple occupancy room for 28 days, you can expect to pay around £6,000.
In less severe cases, you could choose a 10-day rehab. The price of a single occupancy room for 10 days in a rehab clinic usually costs between £3,000 and £6,000, with 10 days in a multiple occupancy room costing around £4,000.
Undergoing rehab and detox at home will cost around £1,500, however, it is important to note that this will be difficult as you will still be surrounded by your usual triggers and temptations. If you do decide to go through rehab at home, it is a good idea to ask someone you trust to stay with you to keep a close eye on you.
There are also some free or low-cost options if your addiction is not too severe or long-lasting. The most common of these is community support groups such as AA.
You can also visit your GP for a referral to an addiction therapist, however, it may be several months before your first appointment as NHS waiting times can be quite long.
Tips for choosing the right drug and alcohol rehab Somerset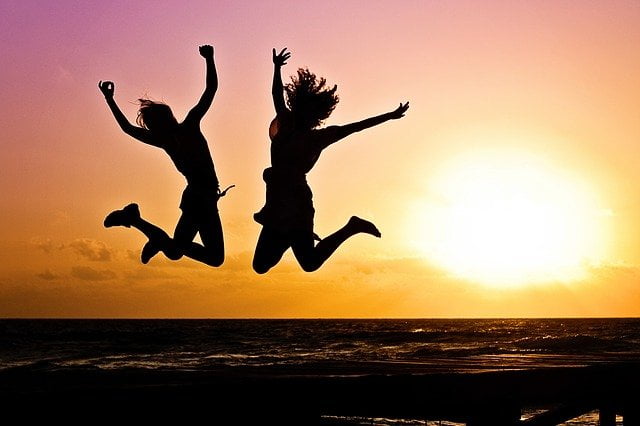 It is important to know what to expect from a rehab facility before you attend, for this reason, it is a good idea to research different facilities in your area to see what approaches each facility takes.
Some facilities use a 12-step approach to recovery, while others may use a more holistic approach.
Some tips to keep in mind when deciding on a facility are:
Make sure the facility is affordable
Check that it has good reviews
Check the qualifications and credentials of the staff
Trust your instincts – if you feel comfortable talking to the staff then you will feel comfortable when you are staying there.
Start your recovery journey today by calling our expert team on 0800 088 66 86
What is a detox, and do I need one?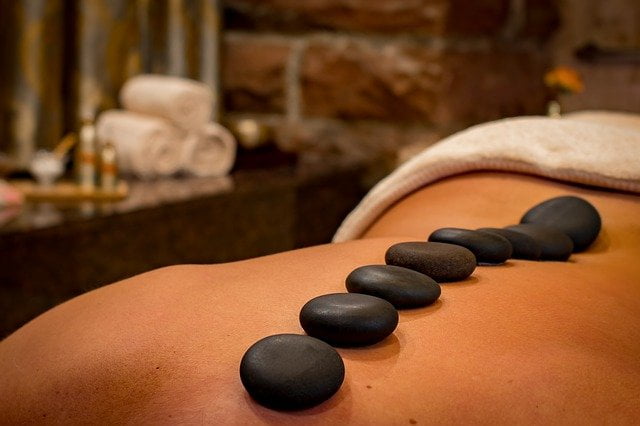 A detox is a process of eliminating harmful substances from your body.
After long-term and repeated use of drugs or alcohol, your body and mind develop a dependency. This is because substance abuse changes the chemical makeup in your brain, and you end up only feeling normal when you take more of the substance.
Attempts to stop taking the substance can result in unpleasant and sometimes dangerous mental and physical withdrawal symptoms.
Undergoing a medically assisted detox is the safest and most effective way to manage the withdrawal symptoms.
When a detox is done in an inpatient rehab facility, you will have round-the-clock access to medical professionals who can monitor you as you go through the withdrawal stages. They can also regularly administer medications to keep the withdrawal symptoms at bay.
In the cases of alcohol withdrawal, most facilities will administer a benzodiazepine called Librium. Librium is used for its calming effects and can ease symptoms of anxiety that are often a result of the early stages of alcohol detox.
Other alcohol withdrawal symptoms are nausea, vomiting, diarrhoea, sleep disturbances, alcoholic seizures, and delirium tremens. Some of these withdrawal symptoms can be life-threatening if left untreated, which is why seeking treatment in a professional facility with trained medical professionals is safest.
Once you have finished your course of Librium and are through the detox stage, you will spend the rest of your time in rehab tackling the emotional causes of your addiction and learning to identify your triggers.
Before leaving rehab, you will also learn relapse prevention techniques such as HALT (Hungry, Angry, Lonely, and Tired), so you are ready to face the outside world.
Other relapse prevention techniques include:
Mindful meditation
Self-care
Joining support groups
Being aware of your triggers and how to handle them
Deep breathing
Have an emergency contact or sponsor that you can call if you are struggling
Start your recovery journey today by calling our expert team on 0800 088 66 86
How long does rehab last?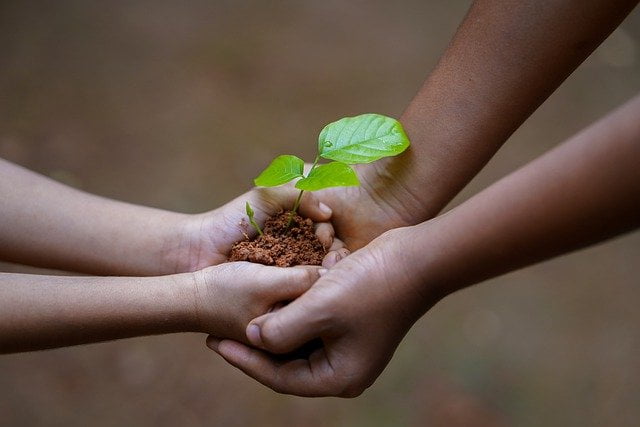 The length of time you will need to spend in a rehab facility will vary depending on the substance you are addicted to and your level of addiction.
If your addiction has lasted for several months or years, it is recommended to attend rehab for 28 days so that the physical addiction can be treated as well as the psychological addiction, no matter what substance you are addicted to.
The minimum amount of time you can attend rehab is 7 days, this is to make sure that you have medical professionals around you as you go through the detox stage, which is the most difficult stage of rehab, and as touched on above, can be fatal in extreme cases of alcohol addiction and usually requires a medically assisted detox.
Other addictions such as opioid addiction, heroin addiction, and benzodiazepine addiction often require a medically assisted detox due to the withdrawal symptoms. Withdrawal symptoms from these substances aren't always life-threatening but are difficult to manage without the use of prescription medications.
If your addiction is to any of these substances, a 28-day rehab is recommended.
Shorter stays in rehab are possible in addictions where a medically assisted detox is not required such as cannabis addiction, cocaine addiction, and amphetamine addiction. In these cases, a 7-to-10-day stay may be sufficient.
Start your recovery journey today by calling our expert team on 0800 088 66 86
Rehab for cocaine in Somerset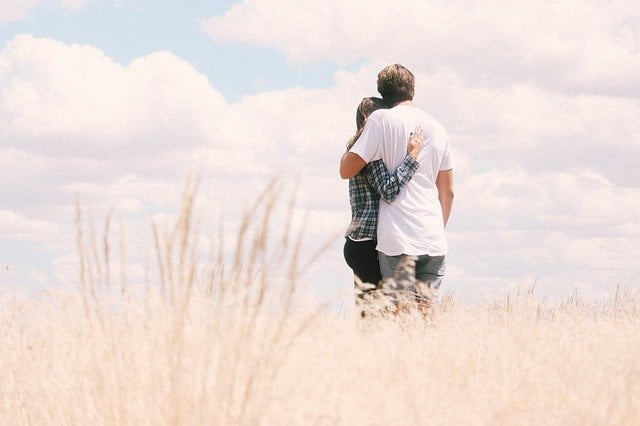 Cocaine is a powerful and highly addictive stimulant drug that causes short bursts of intense highs. Because the highs are so brief, people often take larger amounts more often in order to continue to feel the high.
Cocaine is so addictive because it causes dopamine – the 'feel-good' hormone – to linger in the brain instead of being reabsorbed, this gives the user a feeling of intense euphoria
Even though it is a highly addictive substance, cocaine is not physically addictive. This means that any withdrawal symptoms you experience will be emotional rather than physical and also means that most people seeking rehab for a cocaine addiction only need to stay in a rehab facility for around 10 days.
Rehab for heroin in Somerset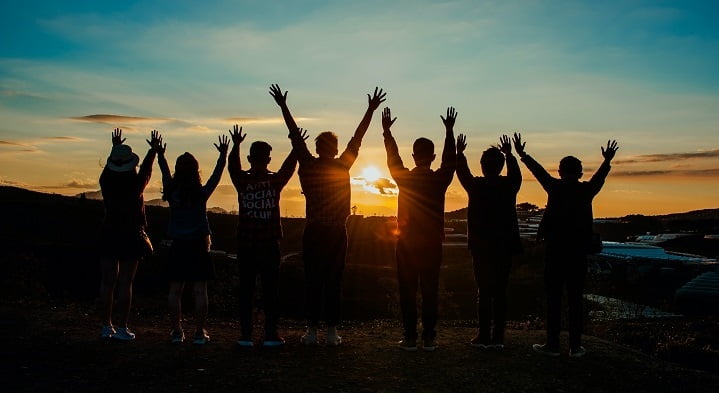 Heroin is a highly addictive substance and is incredibly difficult to come clean from. Heroin is a physically addictive drug, which means that you will need to complete a physical detox before you can attend any therapy.
Detoxing from heroin can cause several unpleasant withdrawal symptoms such as depression and anxiety, vomiting, muscle pain, sleep disturbances, and in extreme cases, heart attack or stroke.
Most people with heroin addiction are prescribed medication to replace the heroin – such as methadone. They have then weaned off this medication slowly and under the care of a professional until they are substance-free.
Rehab for cannabis in Somerset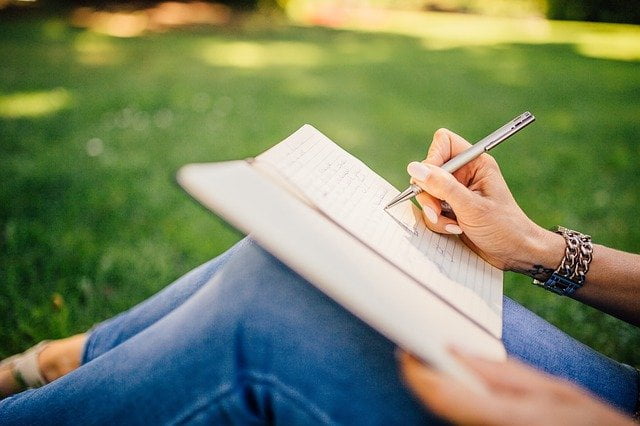 Cannabis is arguably one of the most abused substances in the world. Despite its popularity for causing the user to feel calm and relaxed, cannabis use can cause paranoia, anxiety, psychosis, and persistent coughs.
Cannabis is not a physically addictive drug, meaning that overcoming an addiction to cannabis is unlikely to cause too many physical withdrawal symptoms.
Some people have reported headaches and slight nausea, however, the most common withdrawal symptoms from cannabis are mental such as intense cravings, mood swings, anxiety, memory loss and impaired coordination.
If you are thinking of attending rehab for cannabis addiction, you should expect to be in the rehab facility for around 10 days.
Start your recovery journey today by calling our expert team on 0800 088 66 86
What therapies are available in drug and alcohol rehab Somerset?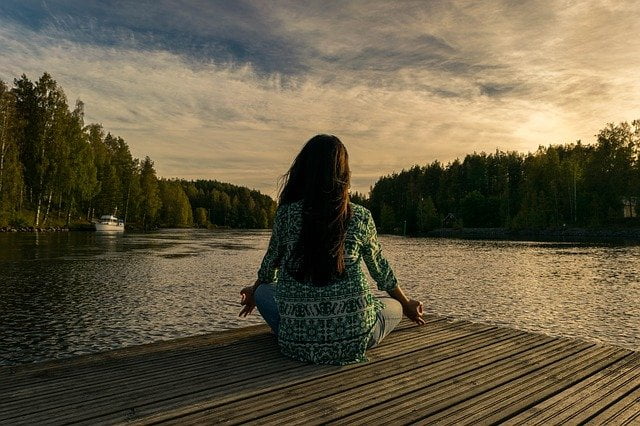 Attending rehab for an addiction to drugs or alcohol is about much more than just treating the addiction. After the initial detox stage is complete, you will begin a treatment program that will include different types of therapies that will be tailored to suit your needs.
These therapies will aim to diagnose any underlying co-occurring mental health issues that may have led to your addiction as well as identify the root cause of your addiction and your triggers.
Some common treatments you can expect from drug and alcohol rehab Somerset are:
Cognitive behavioural therapy
Cognitive behavioural therapy (CBT) aims to change the way you think about and approach certain situations. It teaches you that negative thinking traps you in a cycle of negative behaviour, and so changing your approach to a more positive one can promote positive changes in your life.
Dialectical behavioural therapy
DBT is similar to CBT in that it aims to make you think in a more positive way, however, it promotes personal acceptance regardless of your past wrongdoings. DBT often happens in group sessions, however, some places offer one-to-one DBT.
Brief interventions
Brief intervention therapy usually involves a one-to-one session with a therapist wherein a particular issue is investigated until a solution is decided.
Motivational interviewing
Motivational interviewing is a style of counselling that aims to change behaviour in a positive way. It is done in such a way that the client feels empowered to change by discovering meaningful things in their live that they want to change for.
Holistic therapies
Holistic therapies are more and more common in rehab facilities lately and their aim is to introduce a sense of calm and a healthier output for anxieties. Holistic therapies can be art therapy, music therapy, equine therapy, or meditation such as yoga.
Group therapy
Group therapy is popular within rehab centres and works by giving the service users a safe and non-judgemental space to share their stories with other people who have been through similar journeys.
Individual therapy
Individual therapy is important in rehab because it is usually in these sessions that any co-occurring mental health issues are diagnosed. These sessions give the service user a place to talk about their thoughts, feelings, and anxieties.
Family therapy
Family therapy gives the family members of the substance user a place in which they can begin to heal their relationship. It provides a space for everyone to talk about how the substance abuse affected their relationships and can also help the family understand the behaviour of the addict a little better.
Co-dependency treatment
Co-dependency often stems from childhood emotional neglect, however, many people who are in relationships with substance abusers can find themselves becoming co-dependent and putting the needs of their partner above their own. Therapy can help you discover the cause of your co-dependency and help you change your behaviour.
Twelve-step facilitation therapy
Twelve-step facilitation therapy is the process of taking a substance user and getting them involved in twelve-step programs in their local community.
Start your recovery journey today by calling our expert team on 0800 088 66 86
What makes us special?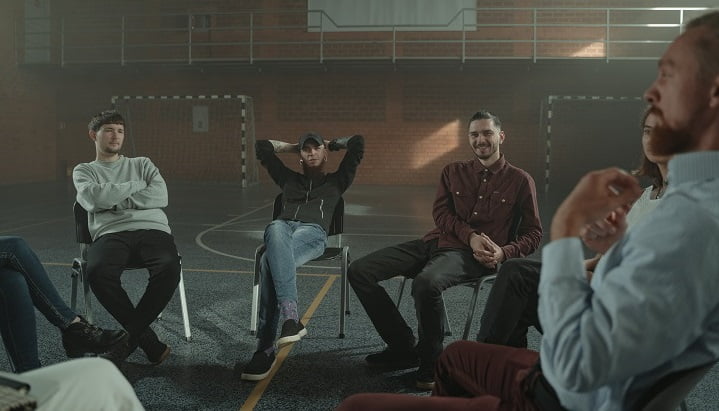 Our addiction programmes are Consultant-led and provide intensive treatment, education and support designed to help individuals face the reality of their dependency and promote the restoration of physical and emotional health.
The programmes aim to minimise the psychological and physical distress of withdrawal by establishing abstinence in a safe and supportive environment.
We focus on the underlying issues that manifest in someone's addictive use, offering psycho-education around all aspects of addiction and relapse prevention. We specialise in treating dual diagnosis and addiction.
Programme Overview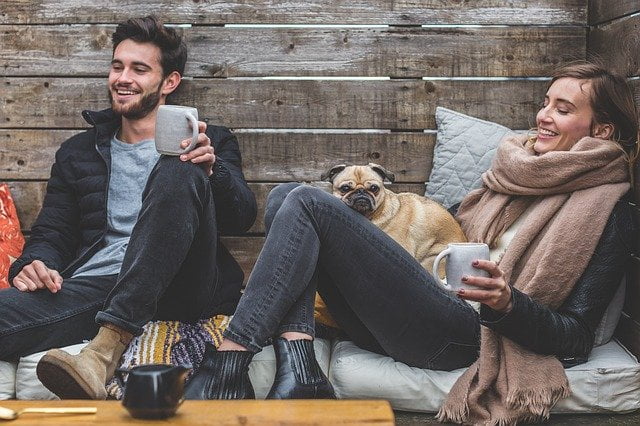 The programmes are based on the 12-step abstinence model and provide treatment for a wide range of substance and behavioural dependencies. Programmes are also available to treat the more complex and increasingly common conditions such as poly-addictions or dual diagnosis.
Treatment for most programmes is normally provided on an inpatient basis, typically lasting between four and six weeks.
However, the programme can vary in duration and content, depending on the package of care required and more flexible programme structures involving daycare or out-patient treatment may be available to suit individuals' personal circumstances and lifestyle commitments.
The treatment programme consists of a range of activities such as:
Individual and group therapy/counselling
Educational lectures, workshops and seminars
Family participation programme
Relapse Prevention
Holistic activities, including Yoga/Mindfulness
Attendance at 12 step fellowship meetings
Facilities and accommodation
The environment we create for patients is as important as the treatment itself. To this end, each patient has the privacy of his or her own individual comfortable bedroom, with television, telephone and en-suite facilities.
Communal areas are pleasant and homely. Facilities including a tennis court, recreation room and well-equipped art room are available for patients to use.
Patients are encouraged to have their meals in the dining room which offers an excellent choice of hot and cold dishes to suit different tastes and nutritional needs. Special dietary requirements can also be catered for.
We also offer our drug and alcohol rehab services in a variety of locations across the UK, including Bristol, Devon, Dorset, Cornwall, Bournemouth, Gloucester, Truro, Bath and more!
Start your recovery journey today by calling our expert team on 0800 088 66 86
References