Drug and Alcohol Rehab in Buckinghamshire
Drug and Alcohol Rehab in Buckinghamshire
If you've drunk alcohol or consumed drugs for many years, you may resist the idea that you can no longer control your usage of these substances. The desire to quit drink and drugs is usually marred by denial. You may reason that you haven't got a problem after all, or that you can sort these problems out without professional assistance. However, over time, your life continues to spiral out of control until you hit rock bottom.
If you've searched the internet and found this page, it's likely you have hit rock bottom. If so, the time has come to reach out for help before it is too late. You may change your life for the better by contacting Rehab Recovery today on 0800 088 66 86. Getting over your addiction alone is extremely challenging and often fraught with setbacks.
Do I Need To Be Admitted To Rehab In Buckinghamshire?
It can be difficult to come to the realisation that you need to be admitted to rehab – for many people, their problems may not feel all that important. However, if you are beginning to think that there may be a need for support, then there probably is. Below is a checklist to help you determine whether professional treatment is needed:
Did your substance use begin as a social activity and has now progressed to using alone, therefore losing the fun and becoming more of a necessity?
Are you now having to take more than you once did in order to achieve the same 'buzz?'
Does the substance have the opposite effect that it does for most people? For example, do stimulants make you sleepy, or does heroin cause you to be more wakeful?
Has your life been negatively impacted by your substance use? For some people, this may be a loss of employment or important relationships whereas others may suffer from legal issues
Has your mental and/or physical health worsened? You might suffer from problems with your skin, weight loss or more serious problems such as liver damage
Have you lost control over the amount of the substance that you are using?
Have you ever hidden your substance use from friends and family or lied about how much you are taking?
Have you attempted to stop using the substance alone but continue to relapse?
Do you feel as though you are using the substance as a way to feel happier or less alone? For many people, those around them find it hard to understand the addiction and therefore the person is left isolated and low, continuing to use the substance to numb the pain
Types Of Treatment Available In Buckinghamshire
With substance addiction being such a broad and complex illness, one treatment doesn't always fit all. For this reason, there is a variety of treatment options for drug and alcohol rehab in Buckinghamshire and, depending on your situation will depend on which option is right for you?
1. Residential 
The most effective and intensive option is a residential rehab program in which you will remain at your chosen facility for the duration of your treatment. This will allow you to place your focus solely on getting better without the external distractions of family, work and other commitments. The length of your stay will depend on your circumstances and this can range from just a few days to many months.
2. Partial Hospitalisation
For those who are unable to stay in the rehab centre, there is the option to take part in day treatment or partial hospitalisation program. With this option, you will attend the centre during the day time, usually for around eight hours and then return home at night. This is ideal for those who require continued medical assistance but want to remain in their own home.
3. Outpatient
You may also opt for an outpatient program that sees you completing your treatment alongside your own life, remaining at home, and being seen frequently by your healthcare team. The focus of this type of treatment is on preventing relapse.
4. Sober Living
The final option is for those who have completed a residential program and is known as a sober living community. This is a residence that will be shared with other people who are recovering from addiction that is safe and free from substances. This is an excellent option for those who have no other accommodation or for those who are concerned about returning home and potentially relapsing.
What Are The Benefits Of Going To Rehab In Buckinghamshire?
Staying at one of our drug and alcohol rehab centres in Buckinghamshire will give you the best chance at recovery and preventing relapse and there are many benefits in doing so.
A residential program will provide you with a structure that is essential in rebuilding your life. There will not be much free time during your stay and this allows you to remain focused on your recovery as well as preventing you from attempting to get hold of your preferred substance.
Your stay will also mean that you have limited contact with outside sources, which may sound intimidating but this lessens the chances that you will be influenced or have substances smuggled into you.
In addition to this, you will have around the clock support from a variety of people such as other patients, medical staff, therapists, and many more. This is a great way to ensure that there is never a moment that you feel alone and unable to cope.
On top of this, detox and withdrawal can be potentially dangerous to your health but with constant medical supervision, the process becomes much safer and more comfortable. The inpatient environment is completely free from drugs and alcohol, meaning that the temptation to use will be removed making your chances at success much greater.
Whilst staying in a rehab centre, your focus will be solely on yourself, your health, and your recovery but in addition to this, you will also have the chance to make new friends. These people will understand what you are going through and you can act as mutual support,
There are a wealth of therapy options in an inpatient treatment program, not only medical therapies but also alternative ones such as yoga, meditation, and art therapy, giving you a versatile way to recover. These activities will also help you to manage your stress levels which can be a contributing factor to substance use.
You will be offered a varied and balanced diet which is important for recovering from the physical effects of addiction. Many people who struggle with addiction find that their health takes a back seat but the inpatient program gives you the opportunity to regain strength and health.
When your time in rehab is over, you will be leaving with all the tools you will need to stay sober and maintain a healthy life. But you will not be left alone to do this, you will have ongoing aftercare which will ensure that relapse is prevented.
What Is The Rehab Process?
Going to rehab allows you to detox and fully rehabilitate well away from your drink or drug-taking environment. When you contact Rehab Recovery, we assess your needs and ensure you attend a rehab clinic in Buckinghamshire that's entirely suited to helping you through this tough transition away from drugs and alcohol.
1. Assessment
Following this, we then carry out an initial assessment. During this assessment, we determine the number of recommendable detox and rehab treatment options for your needs.
All of these treatments are offered in Buckinghamshire, meaning you do not need to travel too far away from your home in order to recover from your addiction.
2. Detox
We also determine if you have attempted to detox and rehabilitation in the past. If you have attempted to recovery alone but failed, we typically recommend you begin your treatment at a residential facility in Buckinghamshire.
Here, you will benefit from clinical observation and 24/7 care. You will also take part in daily therapy sessions that target the psychological causes of addiction.
Choosing to detox without professional support isn't recommended. In fact, detoxing alone may be fatal if you begin to suffer from severe withdrawal symptoms.
Undergoing a home detox is also likely to result in relapse, particularly because you are not addressing the underlying emotional causes of your addiction to drink or drugs.
3. Therapy
When you attend a residential rehab facility, you will benefit from a robust therapeutic process. This includes you taking part in group and individual therapy sessions. During therapy sessions, you will be given the tools to manage negative emotions without resorting to illicit drugs or alcohol.
This will give you the coping mechanisms you need to enjoy your life without self-medicating with drugs and alcohol.
4. Aftercare
The initial 12-months in recovery is perhaps the most challenging. However, you will not remain in rehab for 12-months. You may, therefore, wonder how you will manage to remain in recovery without the level of support you receive during your rehab stint.
The answer to this concern is simple. You will continue to receive support in the form of aftercare sessions. These sessions are conducted each week at the same rehab clinic you attended during your residential treatment. We will also ensure you are enrolled in a mutual support group taking place in Buckinghamshire.
What Takes Place At Our Rehab Centres?
Coming into rehab can feel overwhelming and like going into the unknown. But understanding what takes place in one of our drug and alcohol centres can help to alleviate any anxiety.
Once you have been admitted to the centre, you will go through the first phase of recovery which is known as a detox. During this time, your body will rid itself of the toxins left behind by the substance. It is during detox that you are likely to experience withdrawal symptoms but these will be managed and treated by your healthcare team, with medications being prescribed if you need them.
After the detox is over, you will then participate in a variety of psychological therapies such as cognitive behavioural therapy. This will enable you to explore any negative thoughts with a trained therapist who will offer you new coping strategies that will serve you in preventing relapse.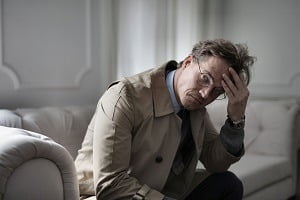 Understanding Withdrawal During Detox
When you stop taking drugs or alcohol suddenly, you will begin to experience withdrawal symptoms – this is something that many people struggling with addiction are fearful of due to its extremely unpleasant nature. The brain must readjust to the lack of the substance after becoming accustomed to its presence and this imbalance is what causes withdrawal.
However, withdrawal is not only very uncomfortable it can also be life-threatening if not managed by a medical professional, and for this reason, supervised detox is always advised. Withdrawal symptoms may range from nausea, headaches, and sweat right through to seizures and high blood pressure.
Coping With Withdrawal
The length of withdrawal can vary from patient to patient and can last from just a few days or as long as a month. Coping with the symptoms can be difficult alone but with the support of a rehab program, the process is made more bearable. This is done with the use of various medications designed to help you physically and psychologically – it may include anti-depressants or drugs to stop the effects of the substance.
For some people, more than one attempt may need to be made at detox and this is completely normal. Your medical team will ensure that you are supported and kept healthy whilst undergoing the process.
What Happens If I Try To Leave Rehab Early?
One of the most important things to remember is that completing a full rehab program will give you the best chance at recovery, leaving early may cause you to relapse. That being said, you will not be held against your will at a drug and alcohol rehab centre in Buckinghamshire so if you want to leave, this is your choice.
But it is important to consider how far you have come, and the progress you have made. Recovering from addiction is difficult and speaking to the staff and other patients may provide you with the support you need to keep going.
Try not to make any snap decisions, if you feel that you want to leave perhaps wait for a day and see how you feel. This is a time when your emotions are likely to be up and down and how you feel one day may not necessarily be how you feel the next.
You may also want to think about why you are considering leaving rehab – for many patients, withdrawal is an issue but it is important to take advantage of the medical support on offer to you in order to regain your physical health. In addition to this, if you leave during a detox – your symptoms may worsen and become potentially dangerous.
Quality Care Checklist For Rehab In Buckinghamshire
When looking to choose a drug and alcohol rehab facility in Buckinghamshire, you are entitled to quality care and there are certain aspects which are laid out by the National Centre On Addiction And Substance Abuse which you should consider before committing to a program. These are as follows:
You care will be monitored by doctors who are fully trained in addiction recovery and the treatment of substance abuse disorders
There is more than one treatment available
You have a range of treatment options spanning over more than three hours each week
There is always a qualified addiction doctor or psychiatrist on site
You are able to access treatment for other medical conditions
Aftercare is provided
You will not be asked to leave the program automatically should you relapse
The rehab program is fully licensed and accredited
Getting Help From Rehab Recovery
To stop your addiction today, contact Rehab Recovery on 0800 088 66 86 without delay. Putting off seeking out help is one way to ensure you lose your battle against addiction. You are free to take back control today and to achieve this aim, you could do a lot worse than to contact us today.
When you contact us, you will benefit from our vast knowledge and experience when it comes to rehabilitation and recovery. Reverse the damage caused by your addiction by contacting us today!
At Rehab Recovery, we offer treatment across Buckinghamshire. This includes treatment in High Wycombe, Slough, Milton Keynes and Aylesbury.