Drug & Alcohol Rehab in South Shields
Addiction is a disease that affects millions of people across the world from all walks of life.
As the UK as a whole continues to struggle with addiction, South Shields is sadly no exception.
If you want to attend drug and alcohol rehab in South Shields, then you should try to understand the statistics and figures surrounding addiction in your area.
Addictions you can help for at alcohol and drug rehab include alcohol addiction, binge drinking, benzodiazepine addiction, cannabis use disorder, cocaine dependence, opioid use disorder, behavioural addictions and gambling addiction. Buprenorphine addiction, crack cocaine addiction, ketamine addiction and any substance use disorder or physical dependence.
Addiction Statistics In South Shields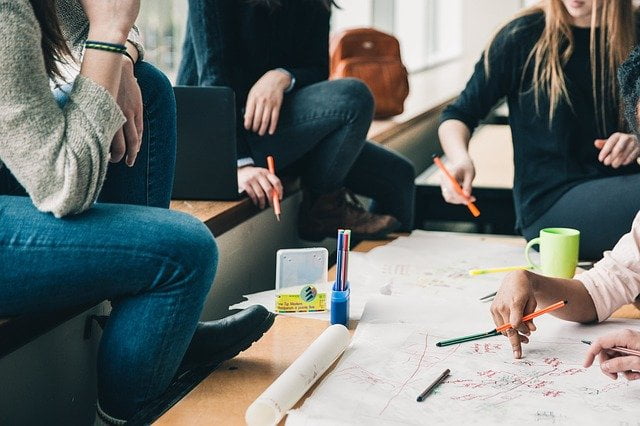 Unfortunately, South Shields and the Tyneside suffer from higher than average numbers of drug and alcohol users.
For example, the number of drug and alcohol users in the South Shields and Tyneside has been increasing ever since the early 2000s.
In fact, the number of people who have poisoned their own bodies from abusing substances is higher than ever.
On top of this, approximately two-thirds of all substance-related deaths in South Shields and Tyneside were down to drug abuse.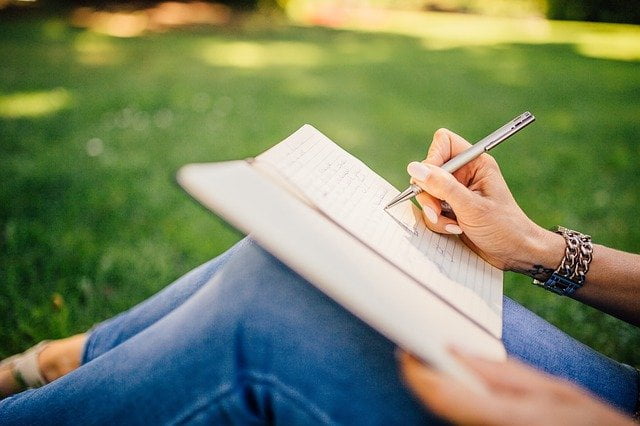 When it comes to the North East in general, it has higher numbers of drug misuse and drug deaths compared to the national average across many other parts of the UK.
Unfortunately, drug misuse statistics have actually doubled over the last couple of years across the North East in general.
In the UK in general, there seems to be an ageing number of people who abuse drugs like heroin, and the same can be said for South Shields.
Unfortunately, a lot of people in South Shields started abusing drugs in the 1990's and are still abusing drugs today.
These people now suffer from a severe addiction and require a lot of medical help and attention.
Addiction And The North East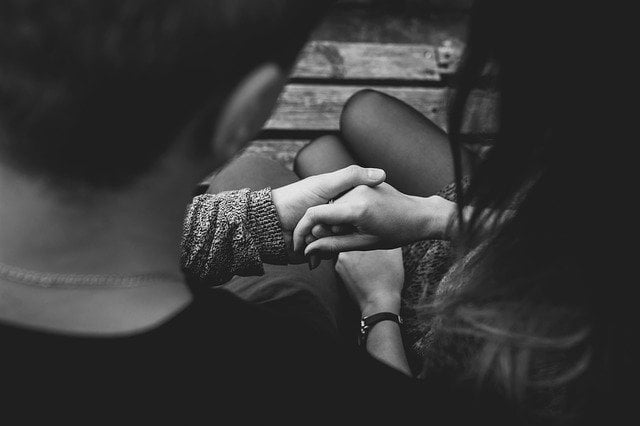 When it comes to the North East in general, Newcastle Upon Tyne actually had the highest number of drug abusers than anywhere else in the North East, including South Shields.
Of those suffering in the North East, 21% of those in treatment had children who they lived with, whilst 25% had children who they did not live with.
When it comes to alcohol abuse in South Shields, an estimated 86% of all adults who drink alcohol in this area drink above the recommended levels.
During a study carried out by the North Tyneside Council, they were able to report that there were a total of 100 alcohol-related deaths and 2,000 alcohol-related hospital admissions.
On top of this, there were 400 violent crimes caused by excessive alcohol consumption.
When it comes to the local economy and alcohol in South Shields, the council reported that thousands of people across North Tyneside call in sick to work every year due to excessive alcohol consumption.
What Is Alcohol Addiction?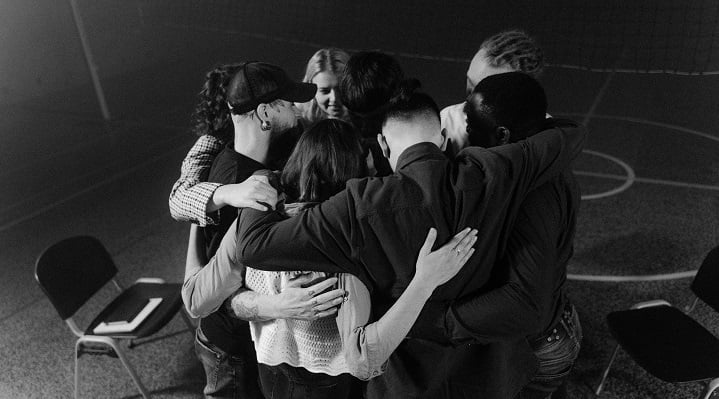 Alcohol addiction is the worst form of alcohol abuse.
If someone is addicted to alcohol, then they are unable to function without it.
They rely on alcohol in order to function in their day-to-day life.
Alcohol addiction is usually categorised into three distinct levels: mild, moderate and severe.
If you are addicted to alcohol, then you will need to attend alcohol rehab in South Shields.
Additionally, if you suspect that you may be addicted to alcohol, then it is important to look out for the following warning signs:
Being unable to control your emotions.
Being unable to control your actions.
Failing on responsibilities.
Smelling of alcohol.
Increased tolerance to alcohol.
Struggling for money.
Constantly being late for work or other commitments.
Alcohol addiction leads to some very serious health issues and complications further down the line.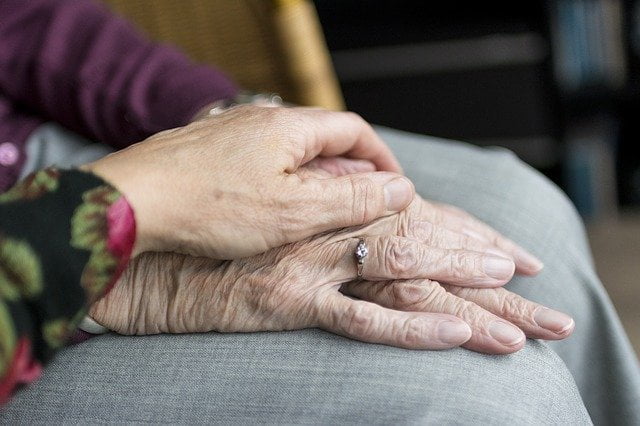 Some of these health conditions include:
Liver cancer
Diabetes
Vision impairment
Bone degradation
What Is Rehab?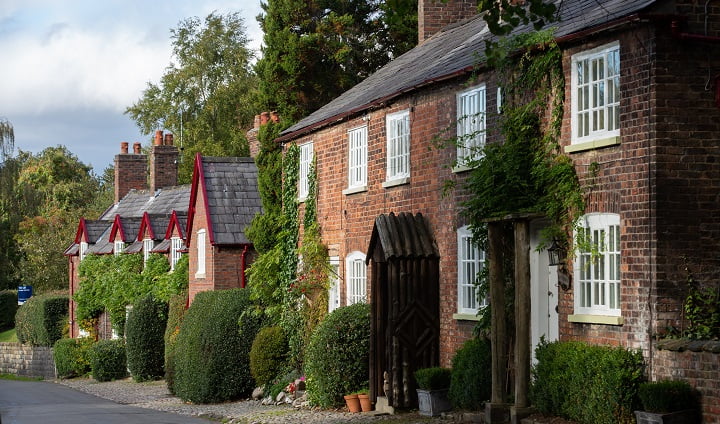 Rehab is the term used for the rehabilitation services attended by those who are addicted to drugs and alcohol.
A rehab centre holds detoxes and therapy sessions led by professional doctors and therapists, who run supervised sessions.
Whilst at rehab, sufferers usually undergo three stages which include the detox, therapy and eventually reintegration into the outside world with continued aftercare.
There are also lots of different types of rehab.
For example, not all rehab types involve staying in a rehab centre for a prolonged period of time.
Outpatient treatment allows sufferers to gain access to rehab treatment on a daily basis before then returning back home after having therapy sessions.
There is also inpatient treatment, which involves staying in a rehab centre facility for usually an extended period of time in order to receive help around the clock.
Intervention In South Shields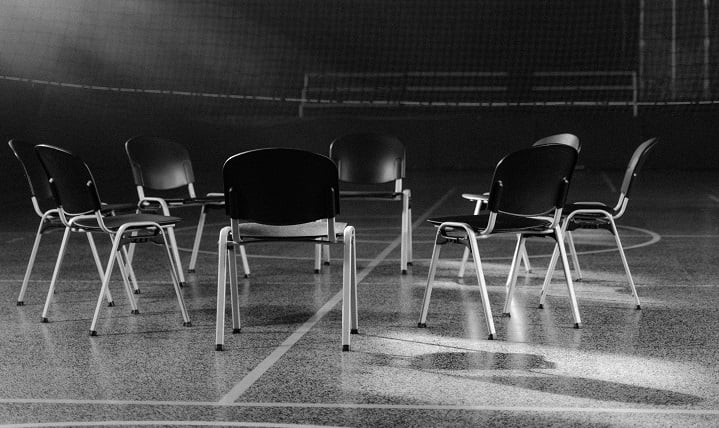 When it comes to addiction, an intervention is when a loved one confronts someone who is suffering from a substance use issue.
They will discuss how their addiction is affecting the lives of those around them, and it is their opportunity to ask the individual to seek help.
In order to make sure that the intervention does not come across as aggressive or confronting, it is suggested that all interventions should take place in a quiet, private and controlled environment so that the person does not feel attacked or embarrassed.
If this is in place, the individual is more likely than ever to take note of what you are saying and act on it.
You should consult an intervention specialist on your plans in order to make sure that you are choosing your words correctly and making the intervention as productive as possible.
CRAFT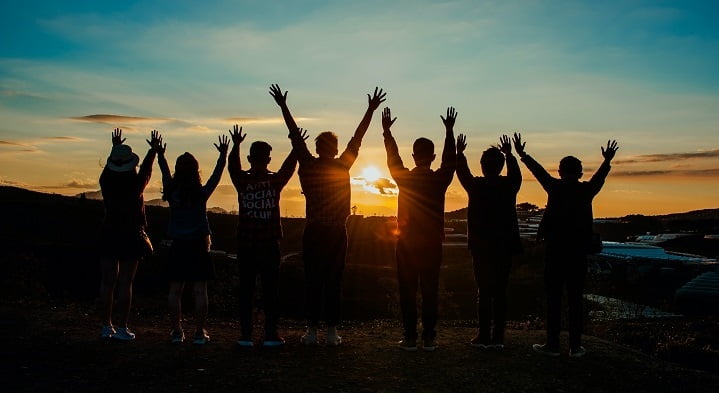 If you're worried about what to say and how to say it, then you could always look into CRAFT for some help and guidance on how to approach your loved one.
CRAFT is an alternative form of an intervention, and helps people to:
Identify their issues.
Break patterns of bad and unhealthy behaviour.
Develop better learning mechanisms.
Learn how to look after themselves.
Avoid triggers in the future.
CRAFT has been proven to motivate individuals to change their ways as well as improve the relationship between the individual trying to help them and the sufferer.
If you want a loved one to attend drug and alcohol rehab in South Shields, then consider holding an intervention to try to motivate your loved one to seek help and change.
There are further tests to help you identify your addiction, such as Alcohol Use Disorders Identification Test and the CAGE questionnaire.
How Much Does Alcohol Rehab In South Shields Cost?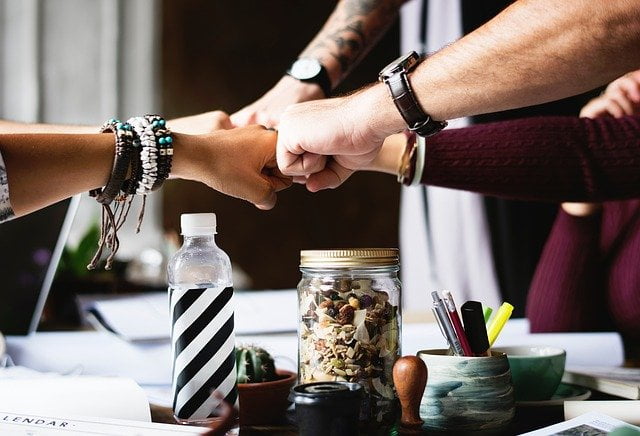 There is no beating around the bush – attending rehab anywhere in the world is expensive.
Attending drug and alcohol rehab in South Shields is also expensive.
This is why it is really important that people check to see if the NHS will cover the cost of their rehab needs before paying for rehab themselves.
Whilst some drug and alcohol rehab in the South Shields area can set people back tens of thousands of pounds, these are generally the most luxurious centres catering to the rich and famous.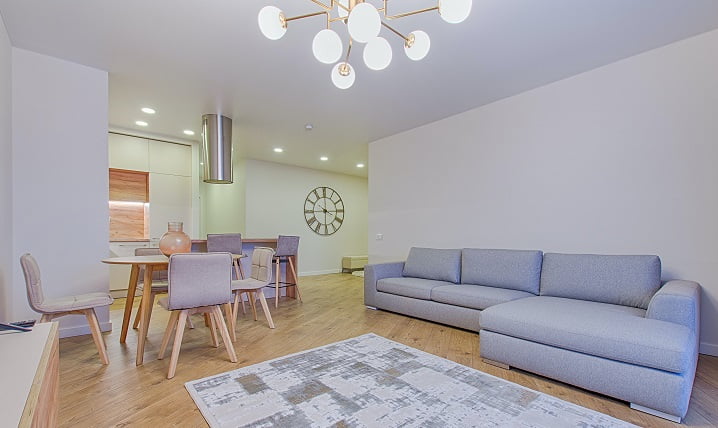 How much your rehab will cost will also depend on how long you need to stay.
For example, a 10 day stay in a rehab centre can cost £495 per day, adding up to a total of £4,950.
However, some people will be required to stay longer.
For example, lots of people end up staying a total of 28 days in drug and alcohol rehab in South Shields, which could set them back a total of £13,860.
For those with a more severe addiction who might be addicted to multiple substances, they might be required to stay for even longer, such as 90 days which could cost tens of thousands of pounds.
Is Drug and Alcohol Rehab in South Shields Covered by the NHS?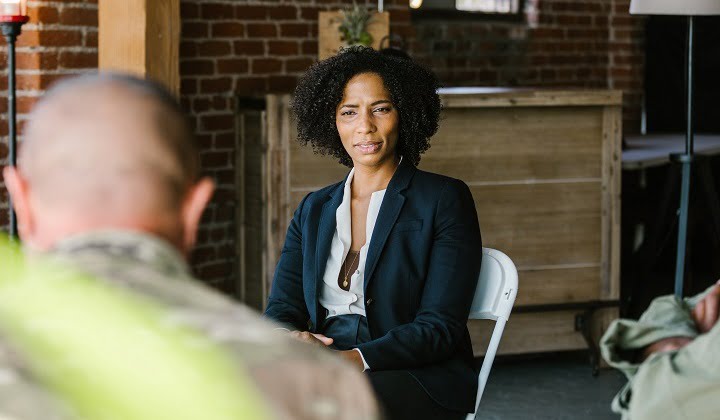 Thankfully, thanks to the NHS everyone in the UK gets a lot of help when it comes to health payments.
Regarding rehabilitation, the NHS will cover the associated costs if the individual qualifies for it.
If you are suffering from an addiction to drugs or alcohol in South Shields then you should check with your GP to see if you qualify for the NHS to cover the costs of your rehab needs.
How Long Does Drug and Alcohol Rehab in South Shields Last
If you need to attend drug and alcohol rehab in South Shields, then you might feel anxious about how long you will need to stay.
Additionally, it is important that you are prepared for rehab, and a person can only do this if they have a general idea of how long they will be staying in rehab for.
Whilst there are set times that people usually tend to stay in rehab for, how long you will be required to stay in rehab usually depends on how severe your addiction is.
Generally speaking, there are three set lengths of time that people stay in rehab for:
If you are still struggling after your time in rehab is over, then you might be required to attend outpatient rehab treatment after your residential treatment is completed.
This is a form of ongoing drug and alcohol rehab and it can be highly beneficial for those who still need professional support after they leave rehab.
NHS VS Private Addiction Treatment in South Shields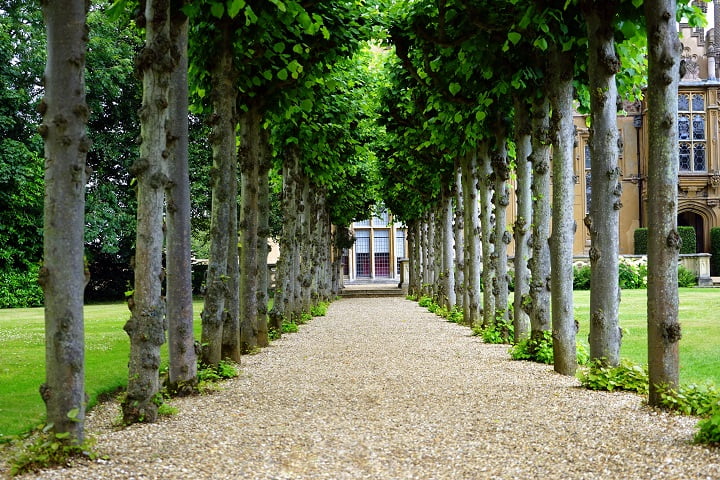 Whether you should attend private or NHS-funded drug and alcohol rehab should be taken very seriously.
Drug and alcohol rehab in South Shields is very expensive and takes a lot of your time and energy.
You should carefully consider your needs, along with your budget.
If you would struggle to attend private rehab then you should always check with your local GP in South Shields to see if you qualify for NHS-funded rehab.
There are many pros when it comes to private rehab.
For example, you will be seen very quickly and will have access to the very best care, as well as a detailed relapse prevention plan to give you the best chance of staying sober after rehab.
However, the main con when it comes to private rehab is that it is so expensive that it is not inclusive or available to everyone.
NHS-funded rehab does not cost you a penny to attend.
You will also be given 24/7 care in a residential rehab, as well as a relapse prevention plan.
However, NHS-funded rehab does mean that you will have to endure a very long waiting list, during which time your addiction could get worse.
Inpatient Or Outpatient Treatment In South Shields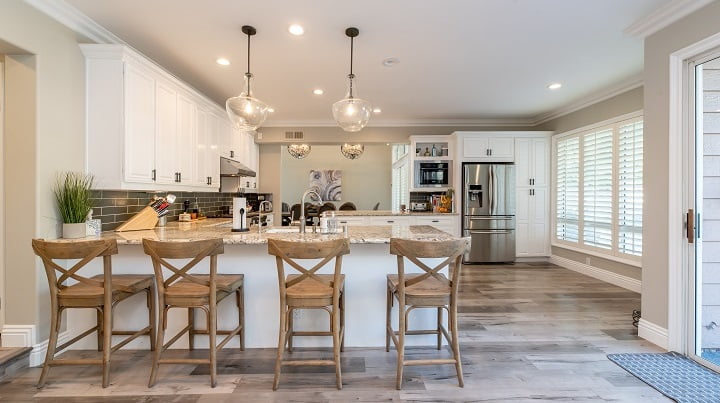 When it comes to drug and alcohol rehab in South Shields, there are two main types of rehab: inpatient and outpatient.
Inpatient rehab is where individuals go to live in a rehab centre for a period of time in order to receive care around the clock from doctors and professionals.
Outpatient rehab is where individuals are able to visit a rehab centre for treatment on a daily or weekly basis, but continue to live at home.
It is important to note that not everyone will be able to receive outpatient rehab, as this option is only available for people who are able to look after themselves day to day and avoid triggers and stressors that might pressure them to relapse.
Alcohol Detox & Rehab In South Shields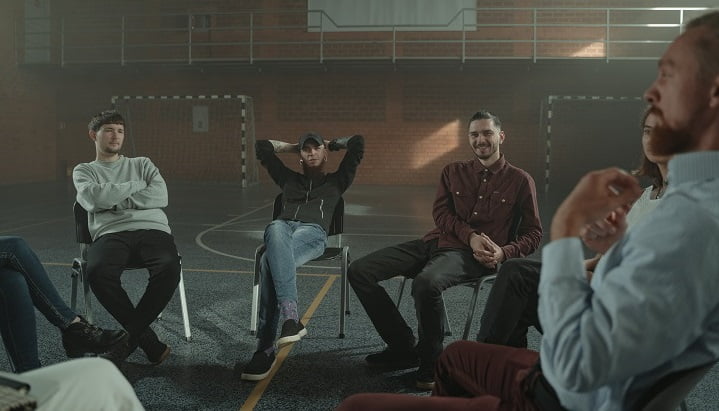 It is important to remember that anyone who is addicted to alcohol will have to endure and undergo a physical detox before they can receive any other treatment.
Unfortunately, a physical detox brings with it some very unpleasant and life threatening withdrawal symptoms.
These could include being violently sick, shaking uncontrollably, suffering from a severe cold, struggling to sleep, digestive problems and other potential issues.
Unfortunately, sometimes these withdrawal symptoms can escalate and become life-threatening.
Some people develop these withdrawal symptoms very early in their recovery, and some others only experience them in the last few days.
A medically-assisted detox using Chlordiazepoxide (brand name Librium) is needed to ease alcohol withdrawal symptoms or alcohol withdrawal syndrome.
Librium is a medication prescribed to help ease these more intense withdrawal symptoms, both physical and mental.
Without alcohol or drug rehab, alcohol addiction can result in delirium tremens, seizures or Wernicke encephalopathy.
Rehab For Cocaine In South Shields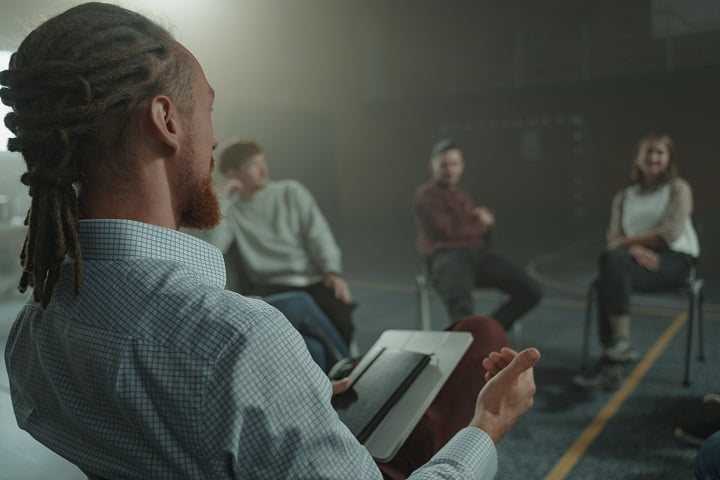 Cocaine is a highly addictive substance.
Many people believe that cocaine is highly addictive physically, but this is simply not the case.
If you are addicted to cocaine, then you will not need to undergo a detox when you attend rehab in South Shields.
You will however need to undergo an intense course of therapy, as cocaine is extremely psychologically addictive.
Rehab For Heroin Rehab In South Shields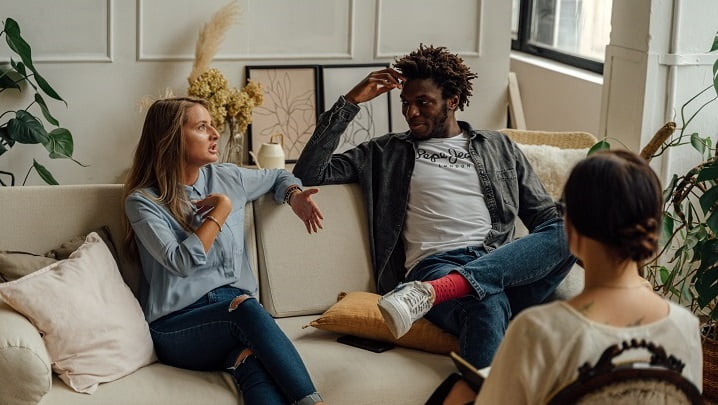 Unlike cocaine, heroin is highly addictive both mentally and physically.
Unfortunately, this means that anyone who is addicted to heroin will need to undergo a physical detox as well as intense psychological treatments.
Whilst this can be very unpleasant, it is very much a necessary part of the process.
Rehab can help you with your heroin withdrawal and any effects of using heroin such as hepatitis.
Rehab For Cannabis In South Shields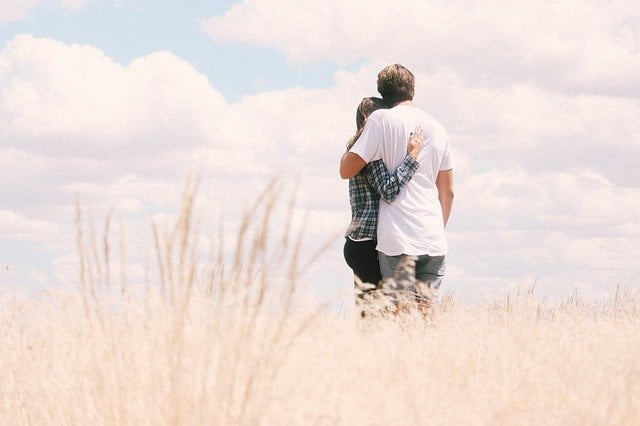 Cannabis is a highly addictive substance that creates a psychological dependence with frequent use.
When you attend rehab for cannabis in South Shields you will not need to undergo a physical detox, but you will need to undergo a lot of therapy.
Many people find that CBT works well for cannabis addictions, as it aims to help people overcome their triggers.
Types Of Therapies On Offer In South Shields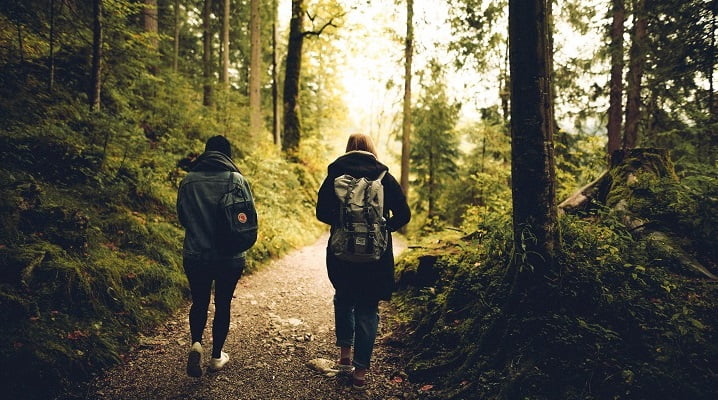 Many people believe that whilst in rehab they will only ever receive one form of therapy, usually one-to-one treatment.
However, this is simply not the case.
There are many different types of rehab therapies present within rehab centres across South Shields. This includes Acceptance and Commitment Therapy, acupuncture, art therapy, codependency treatment, contingency management, Rational Emotive Behavior Therapy, cognitive behavioural therapy, dialectical behaviour therapy, drama therapy, Eye Movement Desensitization and Reprocessing, music therapy, group psychotherapy, mindfulness, motivational therapy, motivational interviewing, music therapy, equine therapy, brief intervention and talking therapies.
Some of these therapies in more detail include:
CBT
CBT stands for Cognitive Behavioural Therapy and helps people to change their thoughts to improve their behaviours.
It helps to find any deep-rooted triggers and teaches individuals how to avoid and overcome them.
DBT
DBT -Dialectical Behavioural Therapy- is another form of Cognitive Behavioural Therapy.
The main difference between the two is that DBT is primarily used on individuals who struggle with intense and extreme emotions.
Brief Interventions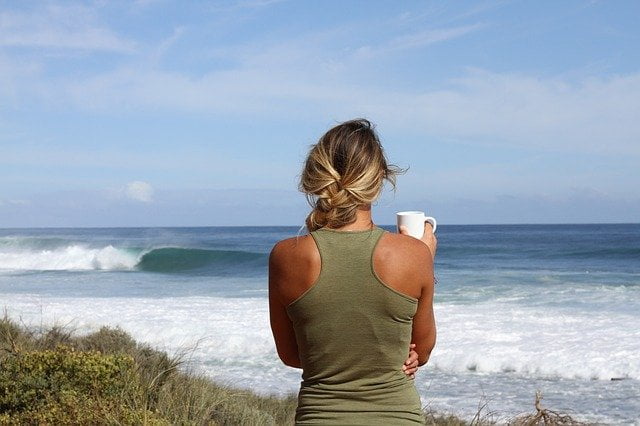 A brief intervention is used in the screening process of the administration stage of rehab in South Shields.
It helps people find techniques to overcome unhealthy or risky behaviour such as drug abuse or smoking.
Holistic Therapies
Holistic Therapy is generally a new technique used in rehab centres and allows people to experiment with different activities such as art, music or swimming to help them find new hobbies and habits.
Motivational Interviewing
Motivational interviewing is a direct and client-focused therapy technique used to provoke behaviour change by encouraging clients to determine their own motivations to recover.
Twelve-Step Facilitation Therapy (TSF)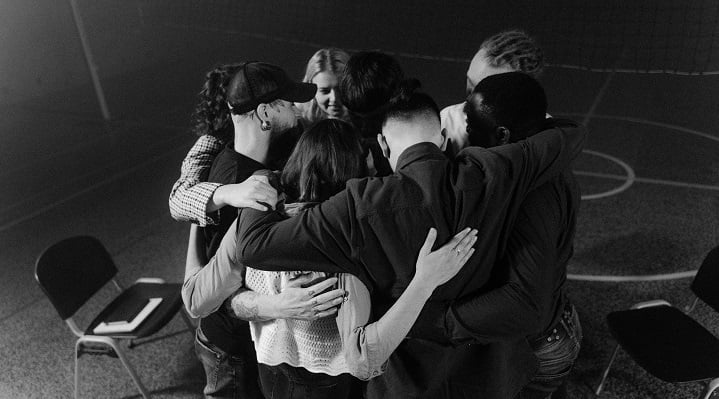 Twelve Step Facilitation helps to link people to self-help groups such as Alcoholics Anonymous or Narcotics Anonymous, preparing them to use these groups to help maintain their sobriety once their time in rehab is over.
Individual Therapy
Lots of people prefer therapy in a private, one-to-one setting.
This particular format of therapy can apply to a wide range of different techniques, including CBT, DBT and many others.
Family Therapy
Family therapy is a technique that aims to help family members find and create better communication styles to tackle their issues head-on.
Co-Dependency Treatment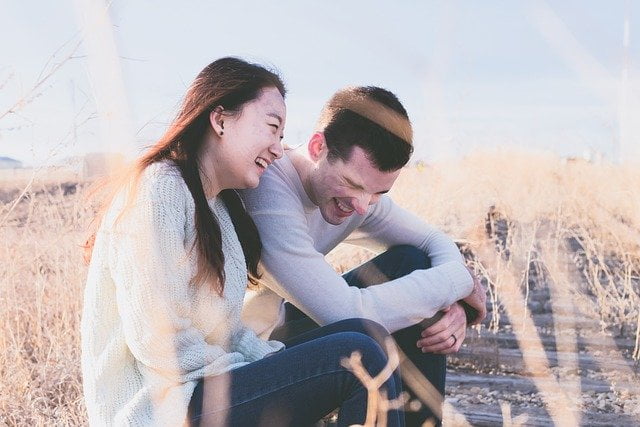 Co-dependency is when someone sacrifices their own basic needs for another person or another thing.
Their thoughts and actions will revolve around the other thing or person until it takes over their life.
This treatment aims to help people break out of co-dependent relationships and ensure that they do not form again.
Group Therapy
Group therapy is when people come together to receive help from one therapist at the same time.
They will be able to explore issues together whilst helping each other overcome them at the same time.
The Importance Of Dual Diagnosis At Rehab In South Shields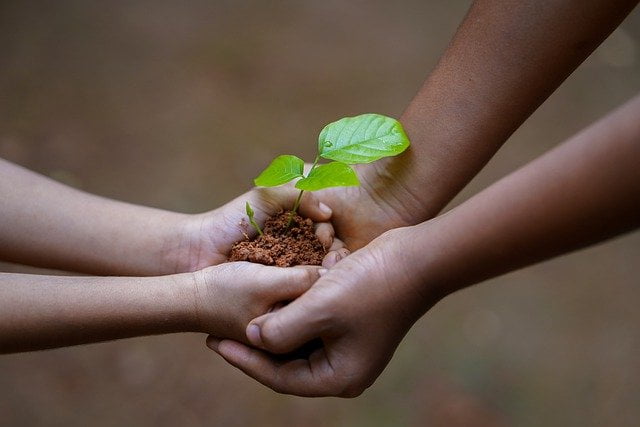 People who have a mental health issue (according to the DSM-5) alongside an addiction will be referred to as having a dual diagnosis.
If you attend drug and alcohol rehab in South Shields with a suspected mental health issue, then you will be referred for a dual diagnosis assessment.
You will have a psychiatric assessment by a psychiatrist to work out whether you need psychiatric treatment.
A mental health issue can create a drug or alcohol addiction, which causes some very unhealthy coping mechanisms and behaviours.
The effects of their addiction will interfere with their mental illness, often meaning that it can become difficult to identify which came first after a while.
Mental health illnesses can include:
If this goes untreated, both substance addiction and mental illness can get significantly worse, meaning that each can cause complications and health issues further down the line.
It is highly important that an individual suffering from both an addiction and a mental health issue receives help from professionals so that they can be diagnosed and treated appropriately.
How Attending Rehab Can Help With Relapse Prevention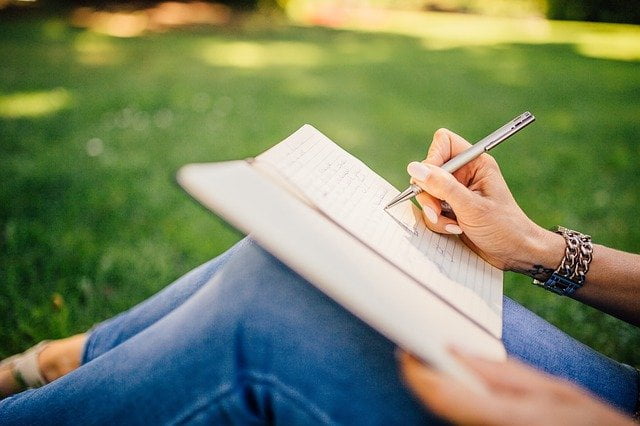 By attending drug and alcohol rehab in South Shields, you will spend a period of time creating your very own relapse prevention plan.
This will collection of helpful advice and procedures for your future self on how to remain sober and not give in to cravings.
For example, it will educate you on the warning signs of a relapse, as well as some common symptoms which include:
Struggling to sleep at night.
Feeling more tired than usual.
Not wanting to socialise.
Not wanting to eat or binge eating.
Feeling distracted.
Your relapse prevention plan should also provide more advice on what to do if you feel a relapse coming on, as well as helpful distraction techniques such as new hobbies and activities to do.
Aftercare And Support Services Once Rehab Has Completed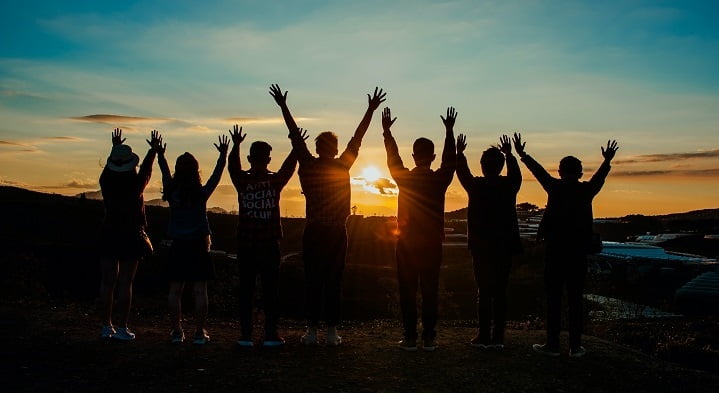 Those who leave rehab can often feel anxious about receiving help and support when they leave.
Luckily, if you live in South Shields then there are lots of different aftercare and support services to suit all needs.
Outpatient treatment via a local Drug & Alcohol team in South Shields
For those who still need professional help after they leave rehab, there are outpatient rehab programmes available across the UK, including South Shields.
Home Detox
For those who do not want to attend rehab again after they leave, there is always a home detox available where you can receive help over the phone from a doctor and any medication required is sent in the post.
Al-Anon Family Group Meetings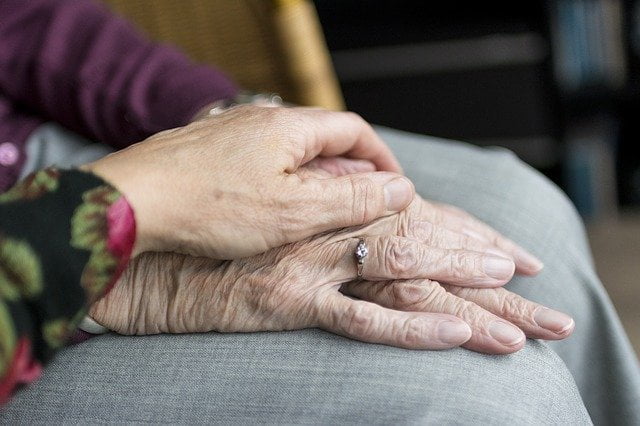 Al-Anon family group meetings are for the family and friends of those affected by alcoholism.
They are there to help provide help and support for those supporting the addicted.
Alcoholics Anonymous and Narcotics Anonymous
If you still need help and support after you leave rehab, then you should consider attending a self-help group that believes in the 12 steps to recovery such as the AA or Narcotics Anonymous. Alcoholics Anonymous work with the 12 steps that believe in giving yourself over to a higher power.
SMART Recovery
SMART self-help groups are run by trained professionals.
They are held in most places in the UK, including South Shields and consist of 90 minute sessions.
You are able to discuss your addiction in an open group setting and are given set goals each week to achieve.
Free Services in Southend-on-Sea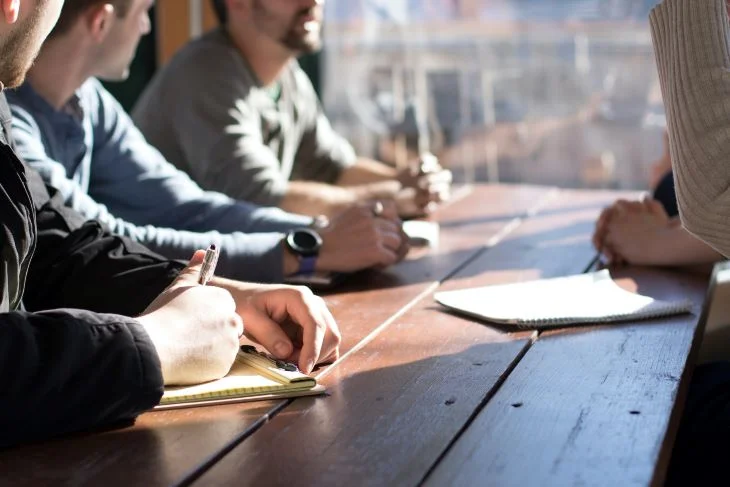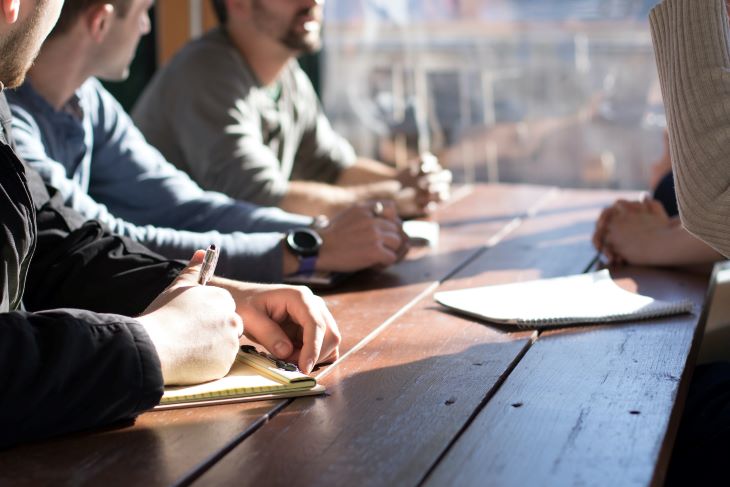 For free help with dependency and addiction, at no cost to yourself, get in touch with the publicly-supported charities and organisations listed below:
1. First Contact Clinical Cic
Address: Business Works, Henry Robson Way, South Shields NE33 1RF
Telephone: 01914329838
Website: https://www.firstcontactclinical.co.uk/
2. Wear Recovery | Change Grow Live
Address: 4-6 Mary St, Sunderland SR1 3NH
Telephone: 01914329838
Website: https://www.changegrowlive.org/sunderland/contact-us
3. South Tyneside Adult Recovery Service
Address: Unit 19, Cookson House, B1344, South Shields NE33 1TL
Telephone: 01919171160
Website: https://stadultrecoveryservice.co.uk/
Young Minds, Rethink Mental Illness, Samaritans, Cocaine Anonymous and Papyrus also offer mental health and well-being support to ensure you're looked after holistically as you navigate your recovery journey.
Al-Anon and Alateen are other useful tools to help with addiction.
Rehabs and organisations are run by guidelines set by the American Society of Addiction Medicine, National Institute for Health and Care Excellence, the National Association for Children of Alcoholics and the NHS Foundation Trust so you are in safe hands with person-centered care.
You will get coping mechanisms to help keep your sobriety, as well as the possibility of sober living houses after leaving rehab.
Get in Touch Today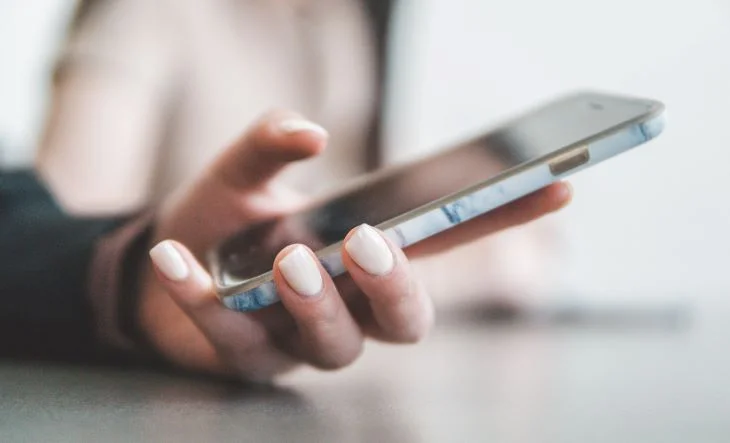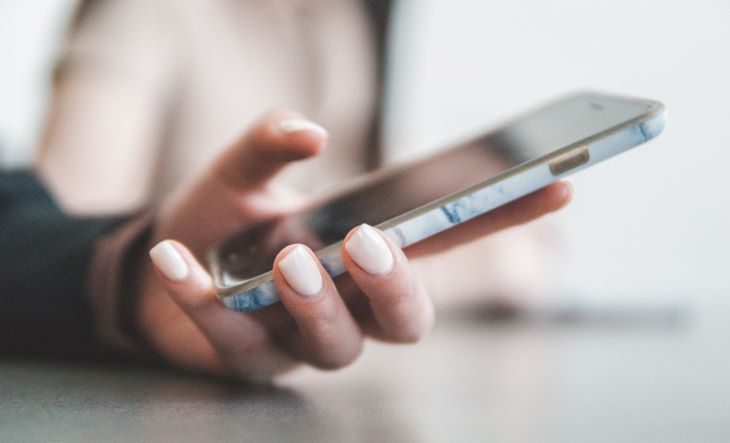 We offer a number of highly rated addiction rehabs in South Shields.
Don't struggle through addiction alone. If you are suffering from addiction in the area, then call us for expert help and advice.
Find a rehab near you. We also offer centres in Sunderland, Gateshead, Biddick Hall, Brockley Whins, Cleadon Park, Marsden, West Harton, Whiteleas, Tynemouth, North Shields, Shiremoor, Washington, Wallsend, Jarrow, Longbenton, Whitley Bay, Hebburn, Whickham, Ryton, Blaydon, Houghton-le-Spring, Hetton-le-Hole, Wideopen, Houses,  Chilton Moor, High Dubmire, Woodstone Village, Rowlands Gill, Throckley, Annitsford, Whitburn and Cleadon.
The rehabilitation centres we're partnered with are regulated by the Care Quality Commission (England and Wales) or the Care Inspectorate (Scotland).
Rehab Recovery offers free advice and rehab referrals from a team of knowledgeable professionals. Many of our call centre agents are in recovery, and understand your questions, desires and concerns.

For more information and support around rehab in South Shields, contact us on 0800 088 66 86.