Drug and Alcohol Rehab in Gateshead
With every sunrise and sunset, there are individuals passing the days in Gateshead whilst struggling with drug and alcohol addiction.
Despite being not particularly large, Gateshead is certainly not free of the scourge of substance abuse and addiction.
Across 2015/16, Gateshead recorded the third-highest rate of alcohol-related hospital admissions in England.
This rate has increased by 23.63% since 2008/09.
A 2021 report also found that deaths caused by drug poisoning in Gateshead have consistently increased over the last 10 years.
This number increased from 13 in 2010 to 30 in 2020.
Here at Rehab Recovery, we want to do our part to make things better.
To get the support you need to beat addiction in Gateshead, give our expert team a call today on 0800 088 66 86
The Disease Model Of Addiction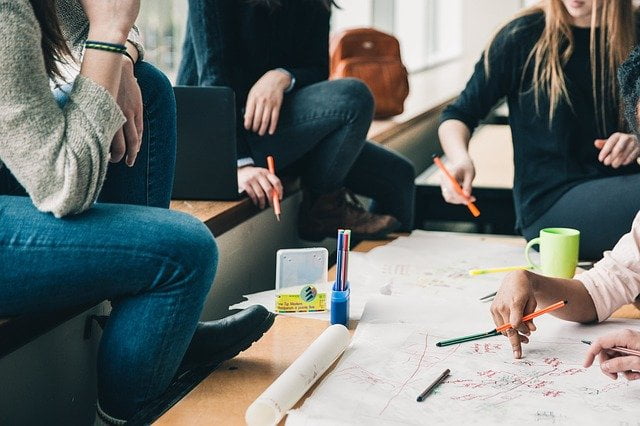 It is sometimes thought that addiction develops as a result of poor moral character and unethical behaviour, and this is a massive misconception.
Not only is it victim-blaming and counterproductive, but it is also incorrect.
Thanks to the disease model of addiction, it is now widely known that substance abuse conditions develop due to problems arising in the brain.
Often, addiction occurs when drugs or alcohol corrupt the brain's pleasure-seeking systems, reducing the individual's ability to make choices.
The model also recognises the factors that contribute to an individual's addiction risk.
For example, it identifies genetics as having a huge influence on how susceptible someone is to becoming addicted and how severely they experience withdrawal.
You can read more about the disease of addiction here.
Overcome the disease of addiction at a rehab in Gateshead by calling our team today on 0800 088 66 86
Dual Diagnosis At Drug And Alcohol Rehab In Gateshead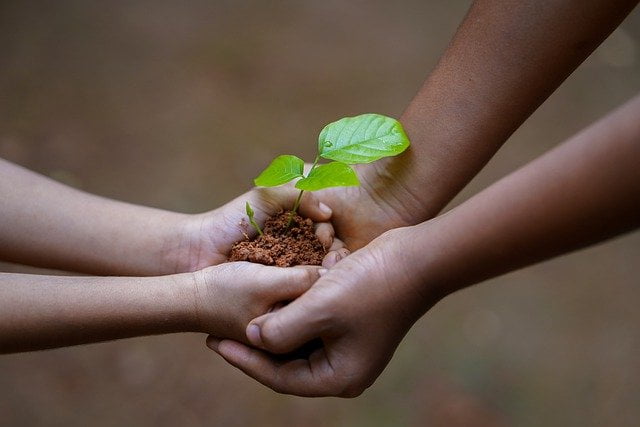 Substance abuse problems don't develop on their own.
Very often, they come about as a symptom of another mental health condition such as anxiety or depression.
In treatment, this is known as dual diagnosis.
This happens when an individual struggles to cope with the negative symptoms of their poor mental health.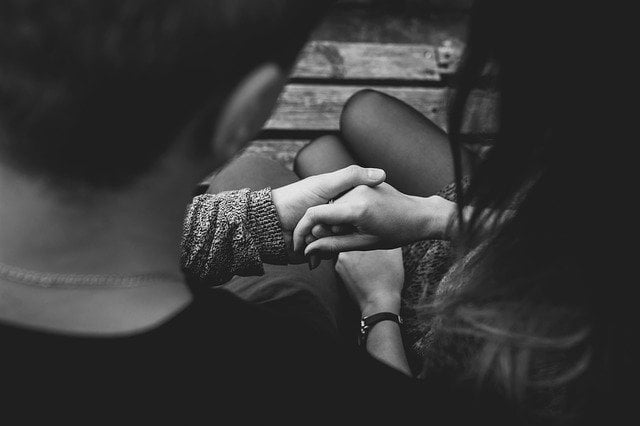 With anxiety, for example, they might struggle to effectively cope with their worries and constant panic, and so turn to drugs or alcohol and their calming effects.
Drug and alcohol rehab in Gateshead supports those with dual diagnosis via therapy which targets these psychological complications.
They seek to identify what conditions are fuelling addiction and provide individuals with healthier coping mechanisms.
Learn more about how an alcohol and drug rehab in Gateshead will work to support your mental health by calling us today on 0800 088 66 86
The Focus On Abstinence At Rehab In Gateshead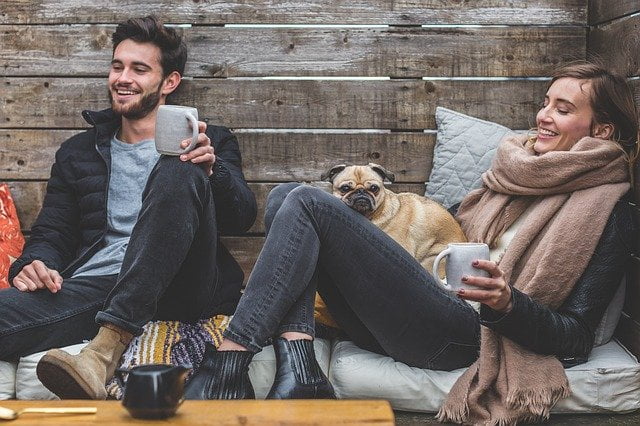 Experts have agreed that abstinence is far more effective than harm reduction or moderation management – as a result, that's what most rehabs focus on.
In rehab, individuals are supported in practising abstinence.
This approach is prioritised over that of moderating substance use, because it offers more long-lasting results.
Those that learn to reduce their substance abuse may gain an initial sense of control, but it is highly likely that their consumption will once again get out of hand.
Abstinence, however, eliminates this risk by equipping individuals for life without drugs or alcohol.
They are separated completely from the risk of becoming dependent again and learn to enjoy life without substance use at all.
Give yourself the best chance of achieving sobriety at a rehab clinic in Gateshead by calling us on 0800 088 66 86
The Benefits Of Residential Rehab In Gateshead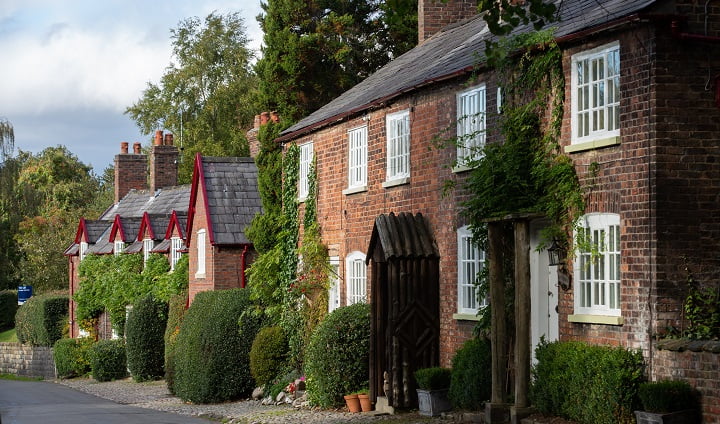 Addiction is not considered a 'choice' or 'moral failing' on behalf of the addiction sufferer – so the focus of rehab is always on returning agency to the patient.
Those starting their recovery journey have the option of entering residential rehab or accessing outpatient support services.
Both can be incredibly helpful, but residential rehab in Gateshead has several key benefits that often make it the go-to option.
These include:
Safest choice – Individuals are supervised by doctors and addiction experts at all times, ensuring their detox and ongoing therapy are conducted at a pace that is manageable and does not pose a threat to physical or psychological well-being.
Safe space – Residential rehab keeps individuals away from the triggers and distractions of everyday life. Living within a treatment facility provides individuals with an unrivalled sense of separation and focus, allowing them time and space to really dedicate themselves to recovery.
Thorough change – Outpatient services do not have the time to complete detox, therapy and addiction counselling, and relapse prevention with the same level of care as residential rehab. Residential is the most effective at creating

long-lasting

 change.
If you want to experience the many benefits of residential rehab centre in Gateshead first-hand, call us today on 0800 088 66 86
Private VS Council-Funded Drug Addiction Treatment Services In Gateshead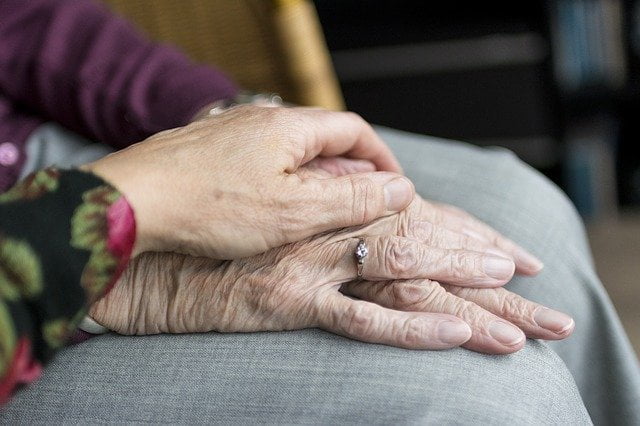 There are benefits and drawbacks to both private and council-funded rehab options.
Assessing these is very important for individuals to ensure that the recovery route they select is right for them.
Evaluating Private Rehab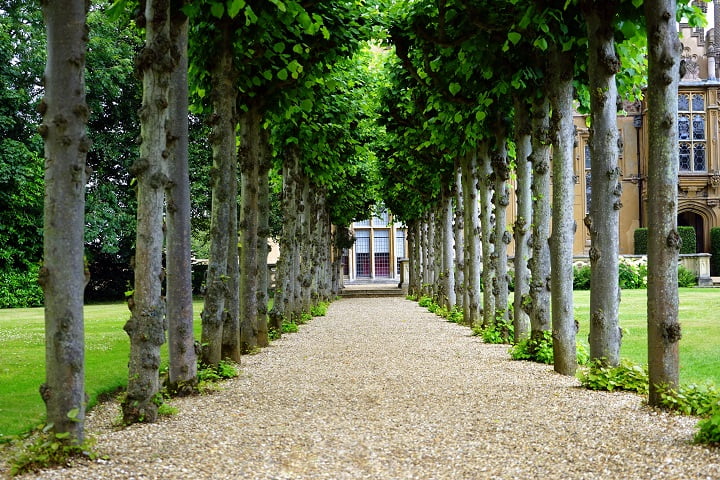 The advantages of private rehab include:
A guaranteed place on a recovery programme and no waiting list.
A range of treatments on offer, with detox and therapy being complemented by a range of holistic and spa treatments.
Plenty of opportunities for one-to-one therapy, with each patient being offered their own personalised recovery journey.
Unique therapy and addiction counselling sessions, depending on what an individual needs.
Accommodation facilities and personalised catering.
A lengthy period of aftercare.
The disadvantages of private rehab include:
A high and often unaffordable admission fee.
Some facilities are located in remote, picturesque places to accommodate the volume of facilities, meaning individuals need to temporarily relocate in order to access them.
Evaluating Council Rehab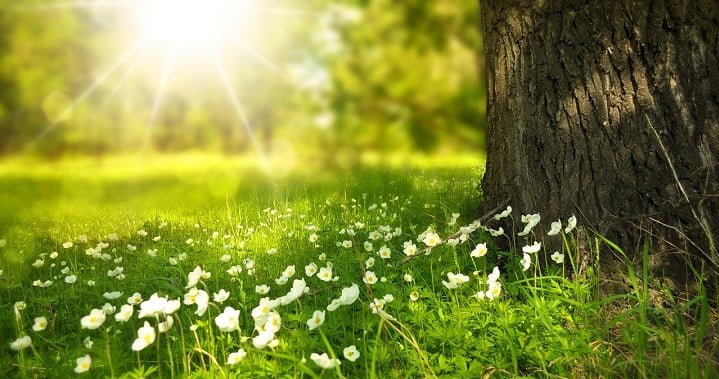 The advantages of council rehab include:
Funding from councils ensures individuals of any background can access addiction support free of charge.
Facilities are located all over the UK, ensuring everyone has a local option.
The disadvantages of council rehab include:
Individuals need to go through a long, arduous admissions process to get funding, and even after trying for a long time can still be rejected.
High demand means waiting lists can occur even if funding is acquired, and conditions can get worse during this period.
Therapist time needs to be divided up equally, meaning sessions can be impersonal and limited in how long they can spend attending to an individual's specific needs.
The specific therapist an individual works with can change from session to session, limiting their ability to trust the recovery process and open up.
For help choosing between private and council-funded rehab centres in Gateshead, talk to our expert team on 0800 088 66 86
Why An Individual Might Need Residential Rehab In Gateshead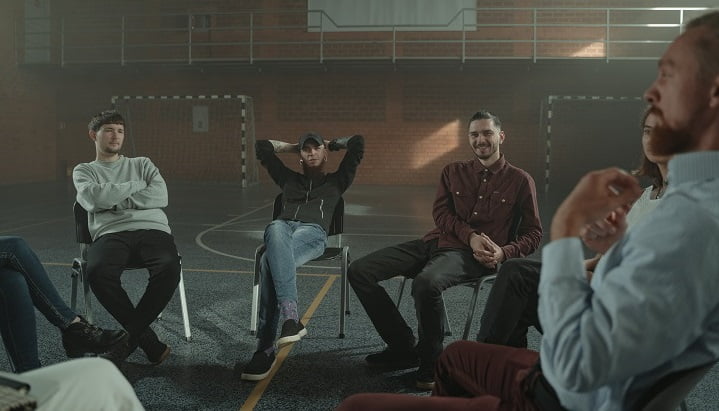 Choosing the right kind of rehabilitation programme is very important, but sometimes an individual's situation demands that residential drug and alcohol rehab in Gateshead be the only suitable option.
Individuals might need residential rehab rather than outpatient support services when:
They consume so much of a substance (for example, over 25 units of alcohol a day) that becoming sober would cause such a bodily change as to spark dangerous, even life-threatening withdrawal symptoms.
They could be a threat to themselves or others if unsupervised as they quit their substance use (most commonly as a result of withdrawal-triggered depression and suicidal thoughts).
They have a mental health condition intrinsically connected to their substance abuse that, without proper therapeutic intervention, will only trigger relapse if they achieve sobriety.
They have tried to recover using outpatient support services many times before without success.
They experience more dangerous withdrawal symptoms (genetics can play a huge factor in what withdrawal does to an individual) such as Delirium Tremens or Wernicke's encephalopathy.
They have been diagnosed with reference to the DSM-IV-TR criteria and display several signs of substance abuse.
To find out whether or not you need residential rehab in Gateshead, call our team today on 0800 088 66 86
The Alternatives To Going To Rehab Clinics In Gateshead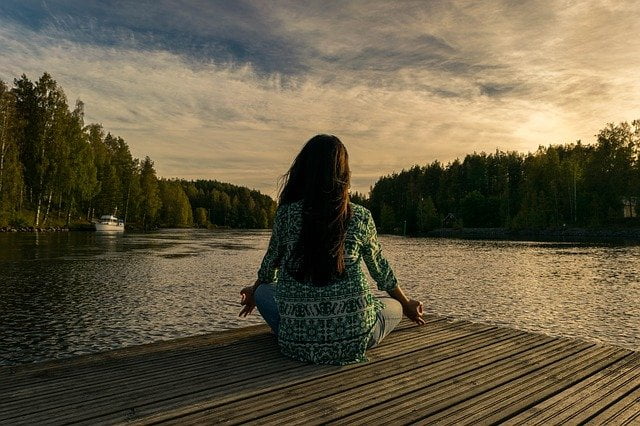 Professionally supported drug and alcohol rehab is one of the best ways to recover from addiction, but it isn't for everyone.
Thankfully there are many other alternative services on offer.
Alcoholics Anonymous (AA) and Narcotics Anonymous (NA)
AA and NA meetings bring together individuals struggling with substance abuse to talk and listen to one another's difficulties.
Guided by a group leader, discussions encourage attendees to share their experiences and for others to offer support and advice.
The group's sense of belonging and friendship is further supported by sponsors, who track and lend support for specific members' interaction and progression with the group.
SMART Recovery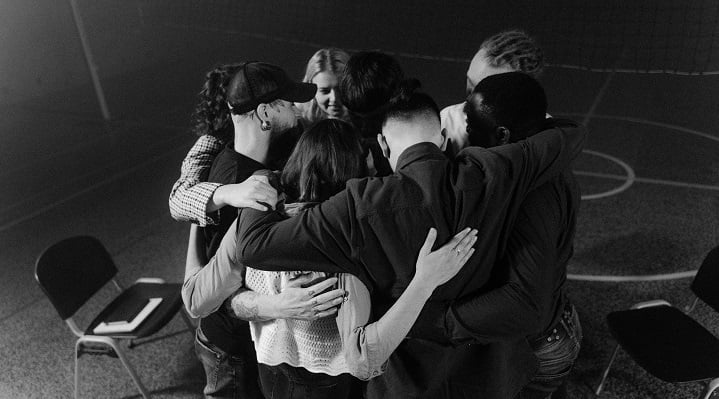 SMART meetings welcome anyone who wants a place to talk and work through their addiction with others in a safe, secure environment.
As well as general support and care, this programme focuses on four key areas of recovery.
Motivation, triggers, thoughts and feelings and healthy living are what SMART encourages individuals to dedicate attention to, each of which contributes to a healthy overall mindset.
Home Detox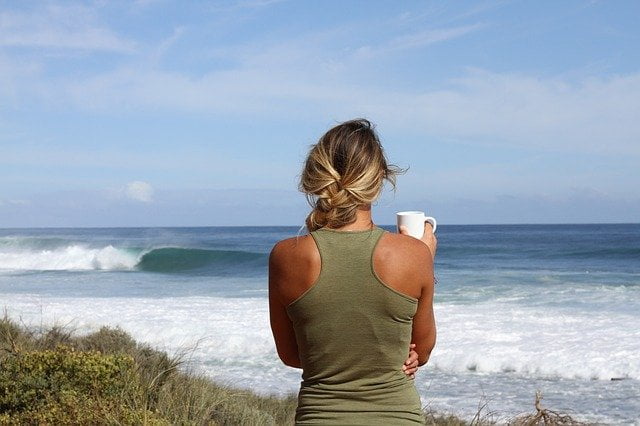 For physical relief from addiction, home detox delivers Benzodiazepines to an individual's home.
These medications relieve withdrawal symptoms, giving them a chance to quit their substance use without endangering their physical health.
Progress is monitored via regular meetings with an addiction expert, ensuring that home detox is safe and progresses at a rate the individual can handle.
Al-Anon Family Group Meetings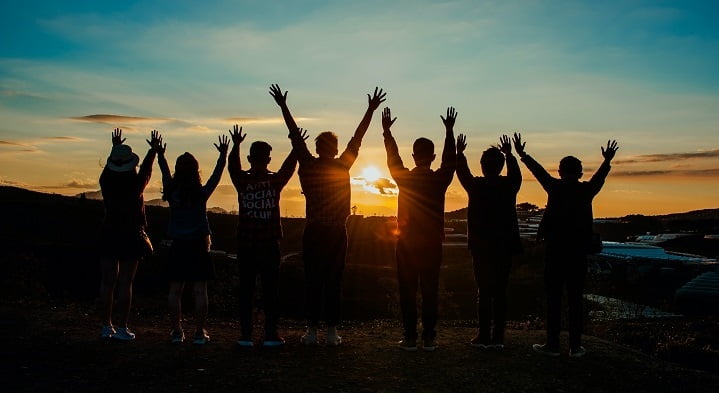 Family support is integral to an individual's recovery, but families can struggle to offer this with the emotional, psychological and sometimes financial difficulties that addiction creates.
Al-Anon meetings bring together families to improve their ability to help.
They provide a space for people to talk, share their similar experiences, and develop support networks that can be relied upon when things get tough.
Outpatient treatment via a local Drug & Alcohol team in Gateshead
For those who don't want to enter residential rehab, they can still access a degree of therapeutic support through outpatient services in Gateshead.
Individuals can meet an addiction expert on a regular basis, working through their recovery and gaining advice as to how to best conduct their ongoing recovery.
Whatever help you need to beat addiction – whether from a conventional rehab in Gateshead or one of these excellent alternative services – give our team a call today on 0800 088 66 86
The Six Dimensions Of The ASAM Criteria – Patient Placement Criteria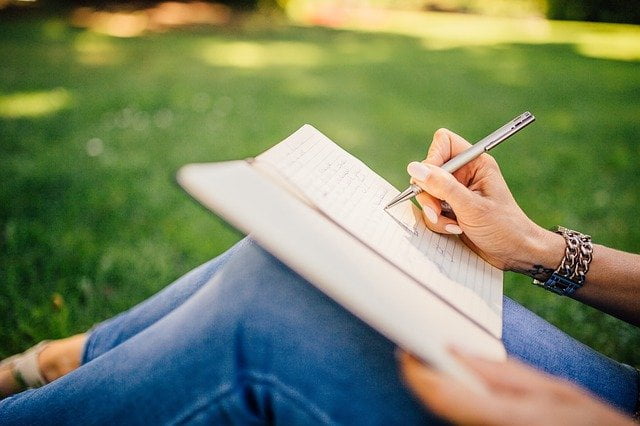 In order to admit an individual into appropriate treatment, the ASAM criteria is an invaluable tool.
Its six dimensions look to build a biopsychological picture of an individual's situation by looking at it from all relevant angles.
To ensure an individual's treatment is appropriately structured, the ASAM criteria takes the following aspects into consideration:
Acute intoxication/Withdrawal potential – An individual's previous and current interactions with substance abuse and withdrawal.
Biological condition – An individual's physical health and any relevant conditions.
Emotional, behavioural, and cognitive condition – An individual's mental health and any needs they have.
Willingness/motivation – An individual's readiness to engage with treatment and try to change their life.
Relapse potential – An individual's potential to continue using a substance and what influences this.
Living arrangements – An individual's home life and where they will be expected to recover.
The DSM-5 Three Levels Of Severity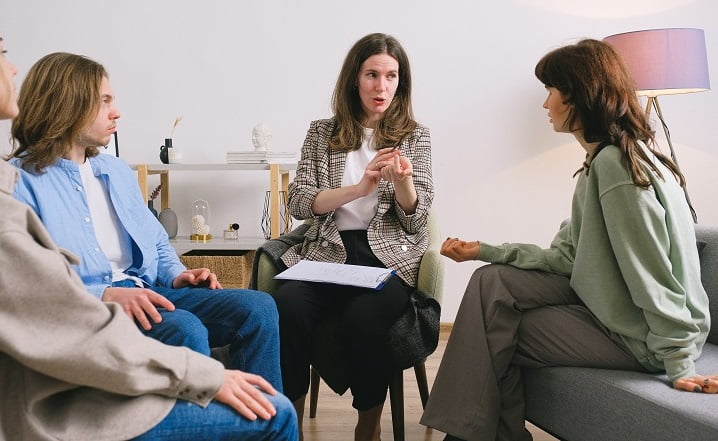 The Diagnostic and Statistical Manual of Mental Disorders, Fifth Edition (DSM-5) outlines a criterion of symptoms which can be used to assess the severity of substance abuse conditions.
These symptoms are:
Using a substance more than intended
Wanting to reduce substance use but failing
Ignoring responsibilities and relationships
Abandoning hobbies
Not completing schoolwork or professional responsibilities
Using a substance in a risky setting
Using a substance despite knowing of the negative consequences
Developing a tolerance and needing higher quantities of a substance
The DSM-5 outlines three levels of severity for substance abuse conditions.
Exhibiting two or three of the above symptoms indicates a mild condition; four or five indicates a moderate condition, whilst six or more indicates a severe substance abuse problem.
Alcohol Use Disorders Identification Test (AUDIT)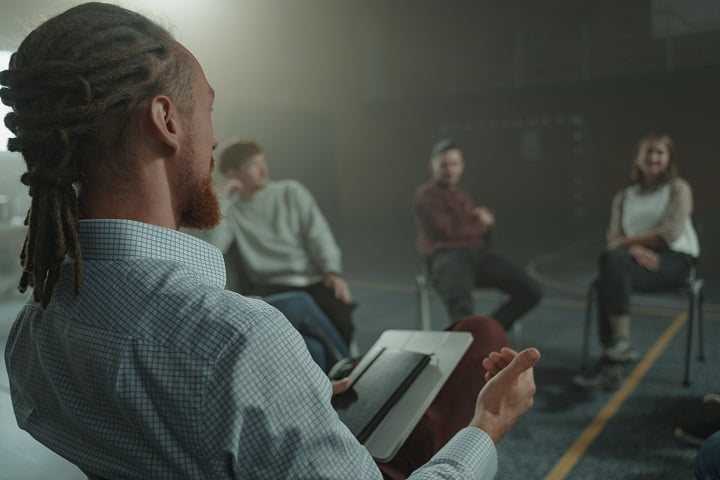 AUDITs are question tools which are used to gain an overall perception of what an individual's alcohol misuse condition looks like.
Over 10 questions, AUDITs inquire as to alcohol intake, dependency and the consequences of drinking, allocating points to different answers depending on how unhealthy they are.
The final score at the end indicates how severe the alcoholism is.
A score between 8 and 15 indicates an increased risk, but anything over this suggests high risk or dependency.
Holding A Professional Intervention In Gateshead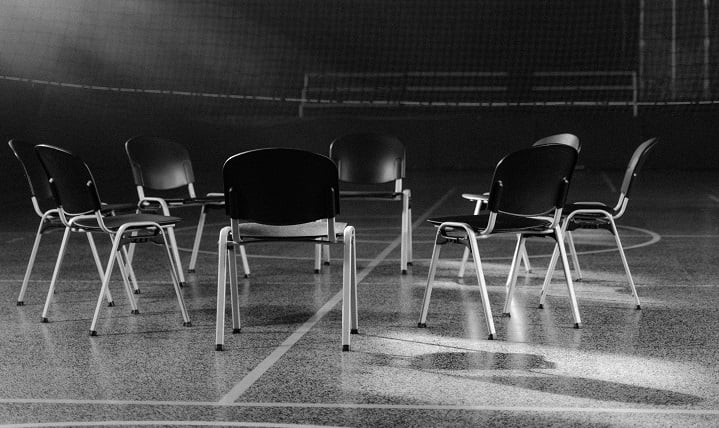 A lot of addicted individuals struggle to see the need for rehab, largely due to the prevalence of denial in those who struggle.
When someone's physical and mental health declines or they become a danger to themselves or others, an intervention will be needed.
This is an event wherein the family and friends of an individual come together to draw attention to their alxohol or drug addiction.
Attendees each share how the condition has impacted them, and everyone offers their support to encourage an individual to pursue help.
In some cases, a professional interventionist can be employed.
These are experts who can lend a hand when it comes to the organisation of a successful intervention, ensuring the right people are invited and the event goes smoothly on the day.
The CRAFT Approach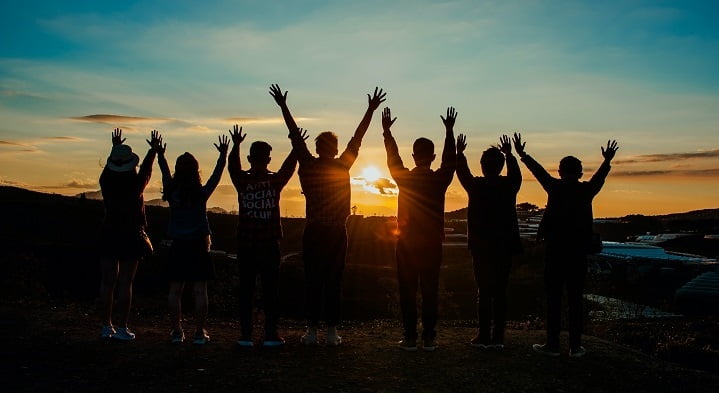 Alternative to the conventional form of intervention, there is also the CRAFT approach.
Rather than a single event, this sees family and friends working together to influence an addicted individual's behaviour for the better.
With CRAFT, relatives reward and punish an individual's behaviour based on how healthy it is.
Attending treatment and staying sober is responded to positively, while continued substance use is condemned.
The objective is to change the associations an individual's brain has developed regarding their alcohol or drug addiction.
This reward system helps them see that sobriety is the more beneficial option, providing them also with the clarity to see the benefits of seeking help.
How Much Does Rehab Cost In Gateshead?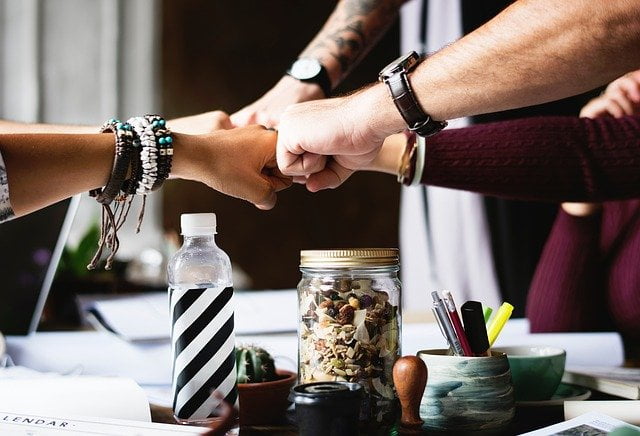 The price of drug and alcohol rehab in Gateshead varies depending on what support programme an individual chooses.
Alcohol and drug detox sessions lasting 10 days can range between £3,000 and £6,000 for a single room, with multi-occupancy rooms being slightly cheaper at £2,000 to £4,000.
28-day rehab programmes similarly cost £8,000 to £12,000 for a single room, and around £6,000 for a multi-occupancy room.
Home detox, in which individuals receive medicinal support delivered to their home, can cost as little as £1,500.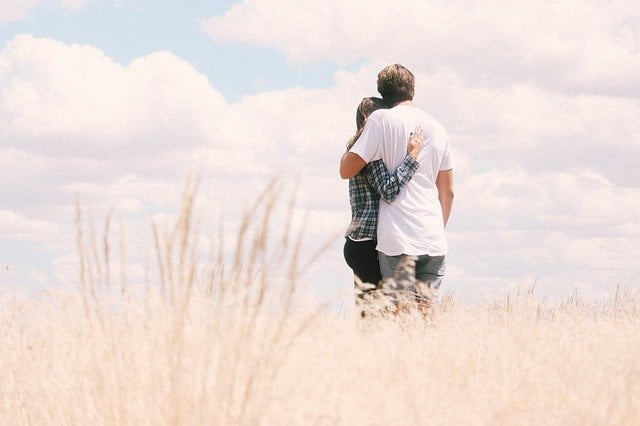 Some tips for choosing the right rehab in Gateshead include:
Check your budget – The first way to reduce the list of potential rehabs is to check how many options fall within your budget. Also, consider what you could afford if you were to be approved for council funding (though this can take a while to attain).
What do you need? – Every addiction is different, and everyone going through rehab will need a slightly different approach. Consider what support you might need – whether it is psychological or physical – and see what facilities can offer that.
Check the record – Different facilities will have different rates of success, and looking at these can be a quick indication as to whether a certain programme will likely work for you.
What Is Detox?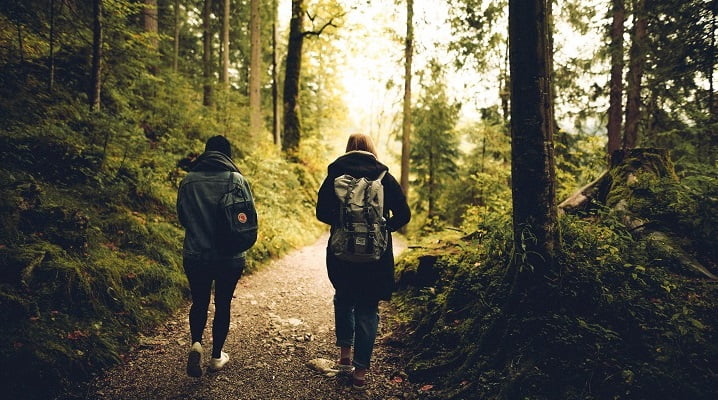 A detox is a (usually) 10-day medical process which seeks to relieve an individual's physical dependency on a substance.
It targets the body's chemical reliance on a substance, with medical supervision and prescription medication provided to ensure a safe transition to sobriety.
An individual requires detox if their dependency on a substance is physical.
This is usually indicated if they experience physical withdrawal symptoms – such as shaking, vomiting or headaches – when sober.
Alcohol withdrawal symptoms are similar, though also risk the presence of alcoholic seizures and delirium tremens.
Medicated detoxes make use of prescription drugs to limit these withdrawal symptoms.
During an alcohol detox, the prescription drug Librium is often used. For drug detox, a wide range of different medications will be employed depending on the specific substance being treated.
To make sure that your detox is safe and effective, get the help of a rehab in Gateshead by calling our team today on 0800 088 66 86
How Long Does Rehab In Gateshead Last?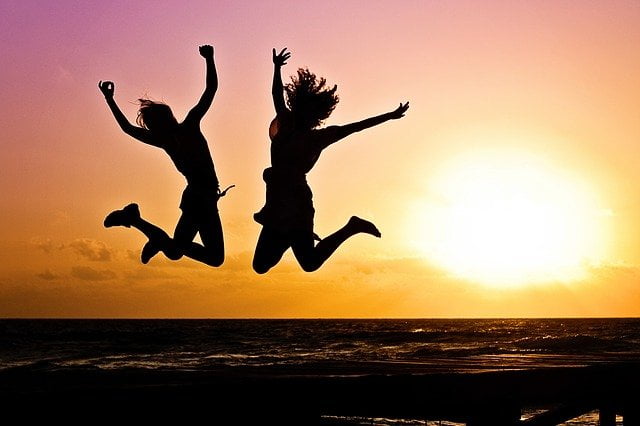 Drug and alcohol rehab in Gateshead tends to last for 28 days on average.
It begins with 7 days of detox to establish physical sobriety, followed by a further 3 weeks of therapy.
This latter stage works through the underlying triggers of addiction.
How long an individual spends in rehab largely depends on the substance they have become dependent on.
This is because some substances trigger physical dependency – namely alcohol and heroin – while others don't.
Those that only have a psychological impact do not require detox to treat.
The severity of the addiction can also have an impact, with more developed addictions requiring longer stages of detox and therapy to relieve.
Cocaine Rehab In Gateshead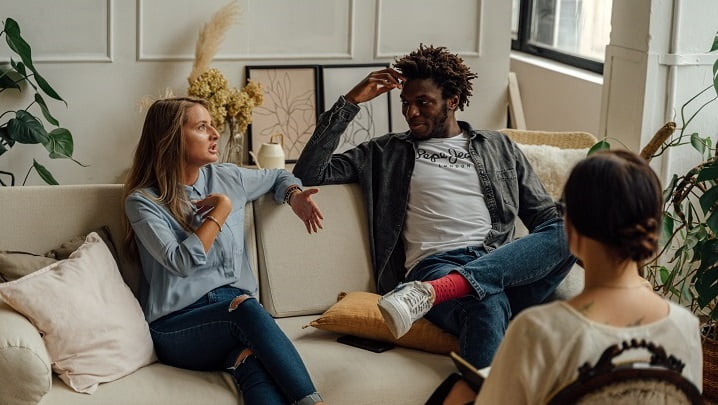 Cocaine produces an excited 'high' when taken, but if consumption is regular and excessive, individuals can become psychologically dependent on its effects, thinking of themselves as unable to function without it.
Rehab in Gateshead for cocaine addiction utilises therapy to unravel this unhealthy reliance.
It supports individuals in identifying what triggers their behaviour, helping them understand the impact it has on them and developing techniques for resisting and staying sober.
Cognitive Behavioural Therapy (CBT) is one popular form of therapy.
It sees a therapist draw attention to the patterns of thinking that recurringly provoke cocaine addiction, then encourages individuals to adopt techniques for interrupting them.
Cocaine detox is not required, as neither cocaine nor crack cocaine are physically addictive.
Heroin Rehab In Gateshead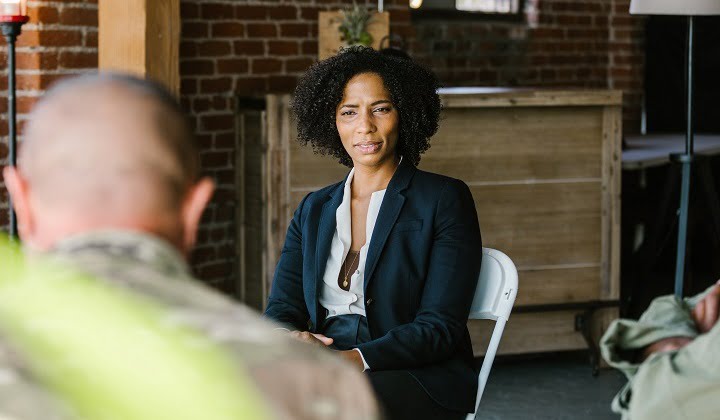 Taking heroin regularly severely impacts the chemical and hormonal state of the body.
With regular consumption, individuals can become physically dependent, experiencing uncomfortable heroin withdrawal symptoms when sober.
To ensure that individuals quit heroin safely, rehabs in Gateshead offer medicated and supervised heroin detox.
This is a patient, measured process which sees doctors monitoring reduced consumption and prescribing Benzodiazepines to negate the effects of withdrawal.
Following this, rehab builds upon physical sobriety with therapy.
Sessions focus on unravelling the psychological and emotional roots of heroin addiction, providing individuals with support as well as techniques for reducing their likelihood of relapse.
Cannabis Rehab In Gateshead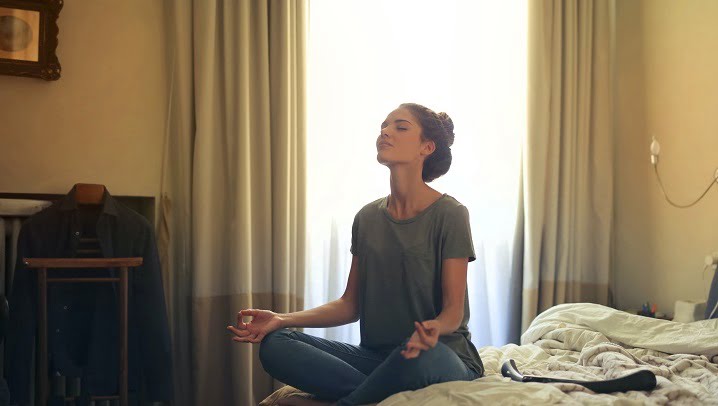 When taken on a regular basis, cannabis can cause psychological dependency.
This means that an individual can become so used to the pleasurable 'high' produced by the drug that they begin to think and feel as though they need it in order to function.
Treating this requires therapy to recognise and soothe the psychological and emotional issues lying at the heart of an individual's dependency.
Cognitive Behavioural Therapy (CBT), for example, is a treatment that helps individuals understand the thought processes that lead to their cannabis consumption, as well as ways in which they can learn to resist and act against such thoughts.
Because cannabis addiction is not physical, cannabis detox is not necessary.
The Types Of Therapies On Offer At Gateshead Rehabs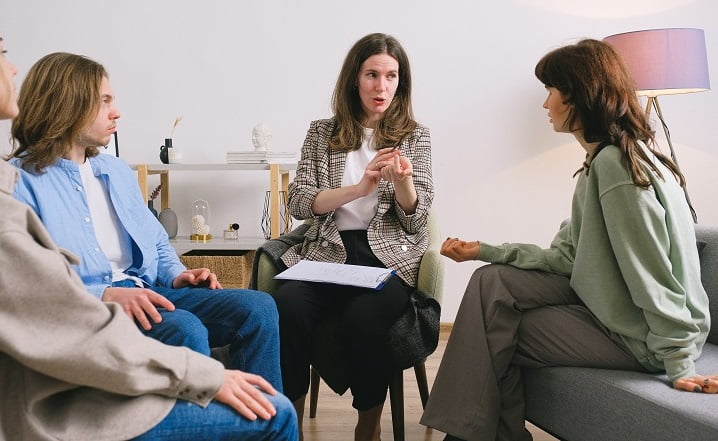 Cognitive Behavioural Therapy (CBT)
Cognitive Behavioural Therapy targets thought processes, seeking to help individuals change their patterns of behaviour by acknowledging and challenging recurring ways of thinking that push them to drug or alcohol use.
Dialectical Behavioural Therapy (DBT)
DBT facilitates discussions through which an individual can open up about the difficult emotions that prompt them to use drugs or alcohol.
These conversations act as a healthy outlet, during which effective coping mechanisms can be established.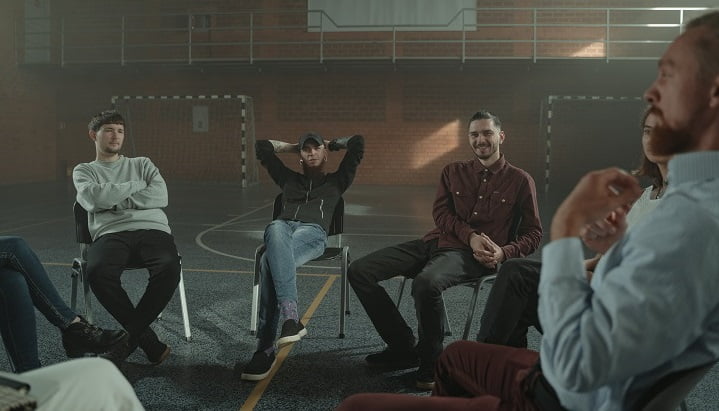 Brief Interventions
These regular meetings provide space for individuals to talk to therapists in a way that enables the form and content of treatment to stay flexible.
This allows discussions to focus on whatever an individual needs at the given time, keeping support relevant.
Motivational Interviewing
To keep individuals focused and dedicated throughout the taxing recovery process, motivational interviewing seeks to help them clarify their goals and aspirations.
During meetings, they will discuss their aims and learn how to keep these in mind.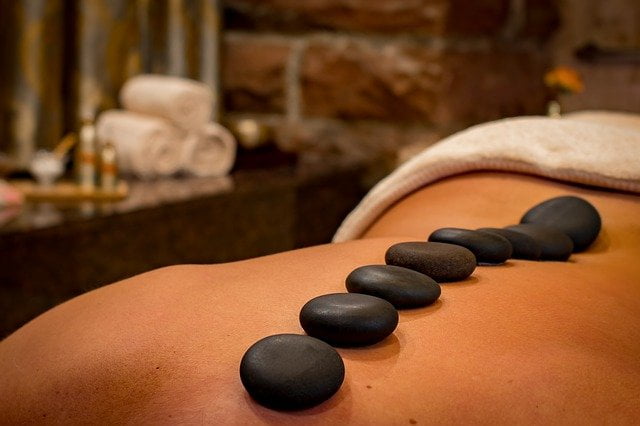 Holistic Therapies
Without directly targeting addiction, holistic therapies seek to improve individuals' overall well-being and worldview.
Using activities such as animal care, Yoga, art therapy, music therapy, mindfulness, meditation and nutritional counselling, they provide alternative sources of happiness to substance use.
Group Therapy
Bringing recovering individuals together offers a whole new dimension to recovery.
They can talk to and listen to one another, sharing advice and building a space of belonging and mutual respect.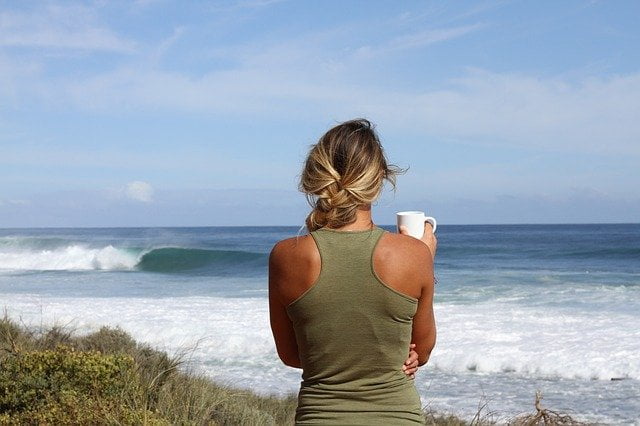 Individual Therapy
Working one-to-one with a therapist provides individuals with a trusting, open relationship.
This gives them a more personal side to treatment, as well as a direct source of advice and guidance.
Family Therapy
When the root of addiction lies within family dynamics, sessions are required which bring relatives and partners into the treatment environment.
There, a therapist can help settle disputes and provide techniques for avoiding relapse in future.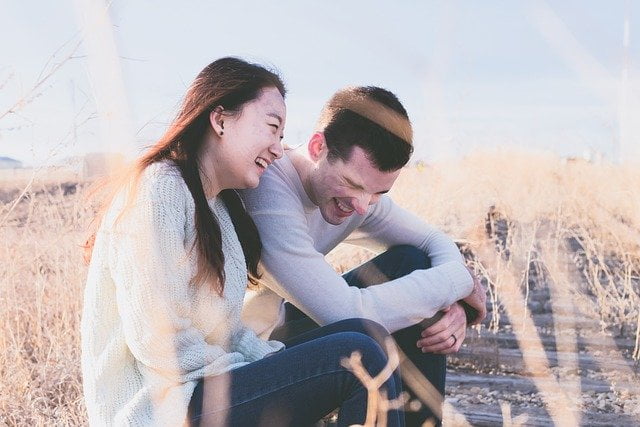 Co-Dependency Treatment
Individuals who use drugs or alcohol as a means of gaining validation from others require a specific form of therapy.
This targets their unhealthy perceptions of substance use and helps them develop more sustainable relationship boundaries.
Twelve-Step Facilitation Therapy (TSF)
Within TSF, individuals work through recovery in a sequential, step-by-step format, gaining confidence and tools that they can use to resist relapse.
During this programme, they are also encouraged to look outwards and use the recovery resources available in Gateshead.
To experience any and all of these superb therapies at a rehab in Gateshead, give our expert team a call today on 0800 088 66 86
How Rehab In Gateshead Help Clients Formulate A Relapse Prevention Plan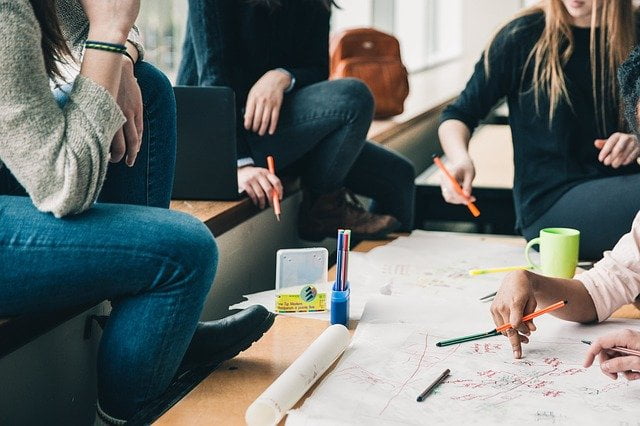 Towards the end of drug and alcohol rehab in Gateshead, relapse prevention prepares individuals for the triggers they will come into contact with after rehab.
It does this via several key techniques, including:
HALT – Asking themselves if they are hungry, angry, lonely or tired when they experience cravings can help individuals gain relief, with having a snack or taking a nap sometimes being enough to avoid relapse.
Trigger preparations – After therapy, an individual will have a strong idea of what has fuelled their previous substance abuse. With this knowledge, they can make changes to their usual routine to avoid or reduce the impact of these triggers.
Establishing a support network – Rehab's effectiveness is built upon having therapists and experts for an individual to talk to. Once rehab ends, it is therefore essential that family and friends are made available for open, supportive talks.
Get Help Today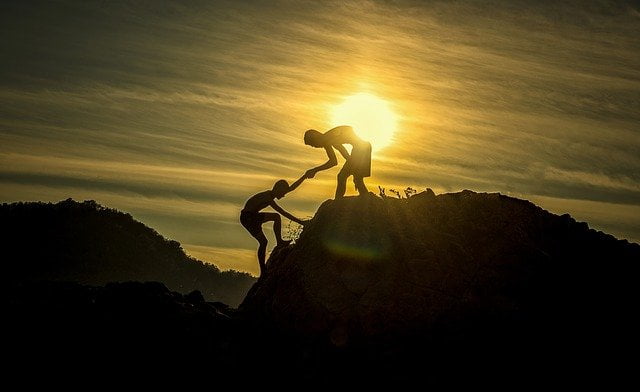 If you are struggling with drug or alcohol addiction in Gateshead, call Rehab Recovery for free today on 0800 088 66 86 and kickstart your recovery.
We can help you begin the recovery process immediately and find a suitable rehab clinic to meet your unique requirements.