Drug & Alcohol Rehab in Grimsby
In North East Lincolnshire, there are thought to be around 25,000 individuals who drink a dangerous amount of alcohol, with 5,000 being dependent on it.
15,000 individuals are also thought to be binge drinkers.
The rate of adults with opiate dependencies living with children is higher in North East Lincolnshire than in the rest of England.
In the area, the rate is 4.84 per every 1,000 people, whereas the national average is only 2 per every 1,000.
To get the help you need from a drug and alcohol rehab in Grimsby, give our team a call today on 0800 088 66 86
The Disease Model Of Addiction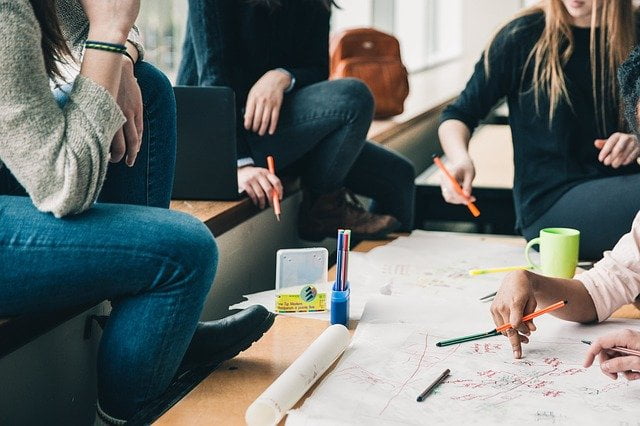 It is a common misconception that those who become addicted to drugs or alcohol are morally flawed, having chosen to become dependent instead of stopping their consumption before it's too late.
This notion can be very damaging for recovering individuals.
It is a growing notion within addiction recovery that the condition is much more a result of brain problems than individual choice.
The disease model of addiction sees it much more as something that individuals do not choose, but are subjected to.
This model also acknowledges the impact of genetics and upbringing as factors that leave individuals at greater risk of becoming addicted.
It is therefore important when it comes to healthy perceptions of addiction and helping those who struggle to see recovery as possible.
You can read more about the disease of addiction here.
Overcome the disease of addiction with the help of a rehab in Grimsby by calling our expert team today on 0800 088 66 86
Dual Diagnosis at Rehab in Grimsby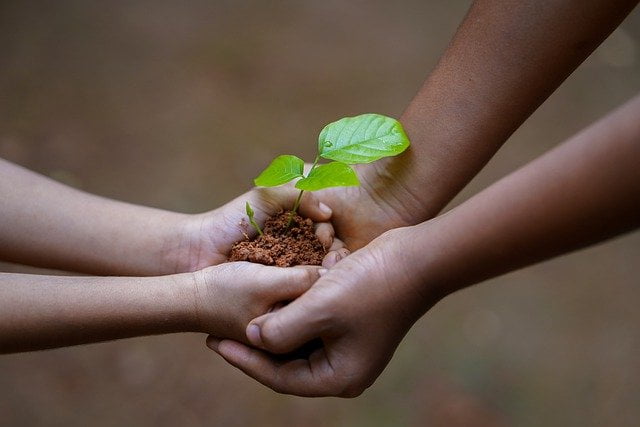 Mental health conditions such as anxiety, depression and trauma can sometimes be deeply linked with addiction.
When this is the case, it is known as dual diagnosis.
This link can work in two ways.
Negative symptoms can be either intrinsic to the development of addiction, pushing individuals to use drugs or alcohol as a means of coping, or they can be caused by addiction.
It is pivotal that dual diagnosis is acknowledged during drug and alcohol rehab in Grimsby.
In order to be effective, addiction counselling must tackle the specific psychological triggers of addiction, and dual diagnosis makes these clear and allows this treatment to happen.
You can also get free mental health support from organisations like Mind UK, Young Minds, Rethink Mental Illness, Samaritans and Papyrus.
If you want to learn more about how a rehab clinic in Grimsby will work to support your mental health, call our team today on 0800 088 66 86
Abstinence Over Harm Reduction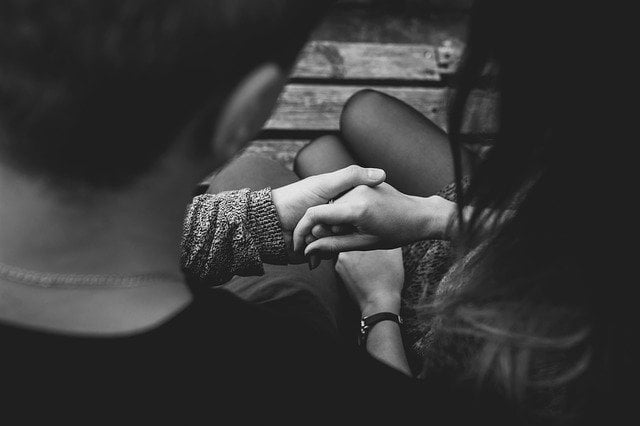 Most experts have agreed that abstinence is far more effective than harm reduction or moderation management – as a result, that's what many rehabs focus on.
This means they work on promoting the attitude of quitting substance use altogether rather than limiting or controlling it.
Rehab takes this approach because abstinence is the safest and most effective option.
Individuals who quit substance use altogether are less likely to slip back into abusive tendencies – as they are not exposed to the substance at all – and are therefore less likely to suffer physical or psychological repercussions as a result.
Achieve abstinence at an alcohol and drug rehab in Grimsby by calling our team today on 0800 088 66 86
The Benefits Of Residential Rehab In Grimsby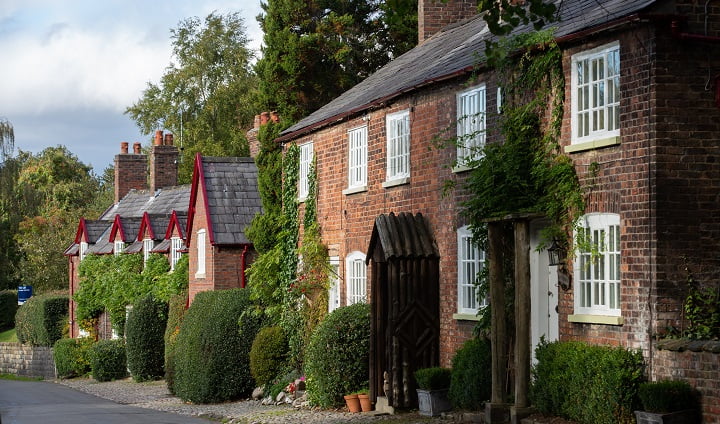 Undertaking residential rehab in Grimsby, compared with accessing outpatient services, definitely has its advantages.
These include:
Safety – Within a facility, individuals undertake steps in their recovery while under the supervision of doctors and experts. Not only does this ensure progress is correctly paced, but it means health is rarely threatened.
Meaningful Change – Largely due to how much access experts have to recovering individuals, treatment is able to tackle integral aspects of addiction, meaning significant physical and mental progress can be made.
Safe Space – It keeps individuals apart from their day-to-day distractions, giving them the freedom to dedicate themselves to getting better.
To learn how to access residential rehab in Grimsby, give our expert team a call today on 0800 088 66 86
Private VS Council-Funded Rehab in Grimsby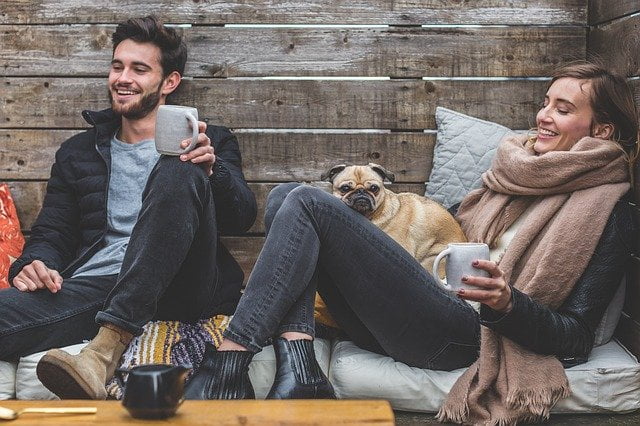 Addiction is not considered a 'choice' or 'moral failing' on behalf of the addiction sufferer – so the focus of rehab is always on returning agency to the patient.
Rehab options differ depending on whether an individual selects the route of private or council-provided treatment.
Evaluating each of these can be a good way to deduce which is the more appropriate.
The Benefits Of Private Rehab
No waiting list – immediate acceptance onto a programme.
Fundamental rehab treatments (detox and therapy) as well as complementary and recreational activities.
The abundance of treatment opportunities.
Personalised treatment programmes and schedules.
High-quality accommodational and catering facilities.
The Drawbacks Of Private Rehab
High cost, meaning treatment is inaccessible for many.
Remote location, further reducing accessibility.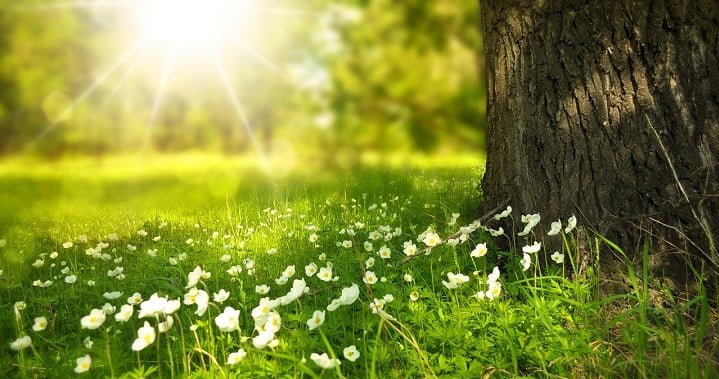 The Benefits Of Council Rehab
Broadens access to treatment, ensuring individuals from any background can get the help they need.
Facilities across the whole UK, maximising local access to treatment.
The Drawbacks Of Council Rehab
Securing funds can be a long, difficult process, and there are no guarantees that funding can be provided to everyone.
Waiting lists are common, resulting in high demand for funding.
Time with therapists is limited, reducing the pace and personalisation of treatment.
Individual treatment staff can vary through an individual's recovery, potentially causing complications with them being open and honest.
Many free and NHS-run recovery services operate in Grimsby, including:
1. Young Minds Matter
Address: Freshney Green Primary Care Centre, Sorrel Road, Grimsby, DN34 4GB
Telephone: 01472 252 570
Website: https://www.lpft.nhs.uk/young-people/north-east-lincolnshire/contact-us
2. Creative Start
Address: 8 Abbey Walk, Grimsby, DN31 1NB
Telephone: 07586 458586
Website: https://www.creativestartcic.org/
3. We Are With You
Address: 76B Cleethorpe Road, Grimsby, DN31 3EF
Telephone: 01472 806 890
Website: https://www.wearewithyou.org.uk/services/north-east-lincolnshire/
You can find more support from services such as the NHS Foundation Trust, Alateen and Change Grow Live.
For help choosing from the many drug and alcohol rehab clinics in Grimsby, give our team a call on 0800 088 66 86
Why Some People Might Need Residential Rehab in Grimsby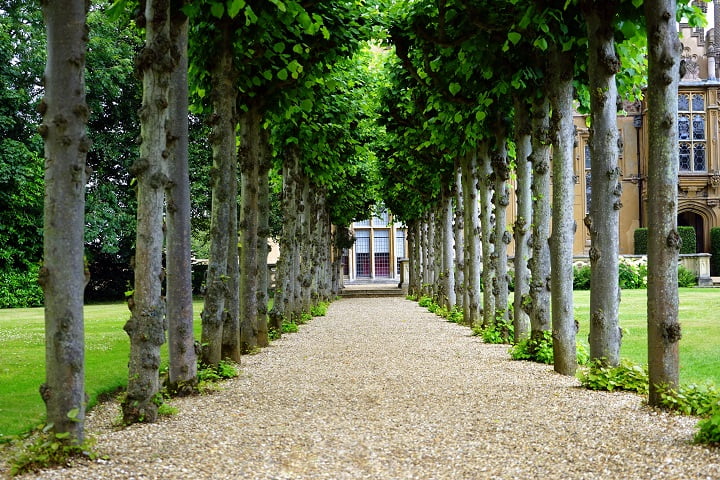 Autonomy is a really important aspect of healthy recovery, but there are some situations in which individuals do not have the same level of freedom to exercise choice.
For some, residential rehab is the only viable option, and this can be the case when:
Not sure whether you need residential rehab in Grimsby? Talk it over with our team on 0800 088 66 86
The Alternatives to Attending Rehab in Grimsby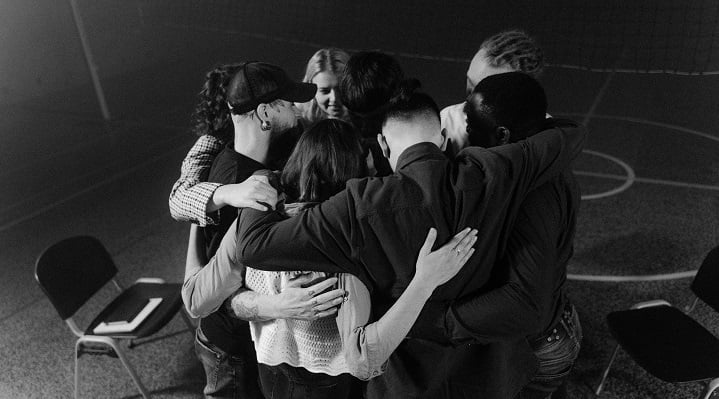 Professionally supported drug and alcohol rehab is one of the best ways to recover from addiction, but it isn't for everyone.
Thankfully, a wide range of alternative treatment services exist.
12-Step Groups
Alcoholics Anonymous, Narcotics Anonymous and Cocaine Anonymous are programmes that bring recovering individuals together in regular meetings to talk about their experiences with addiction. These are based on the concept of a higher power.
They encourage open discussion and the sharing of advice, with everyone contributing to an atmosphere of support.
Sponsors add to this by dedicating focus to a specific members' engagement with the group.
They provide personal support and help keep individuals on the right track.
SMART Recovery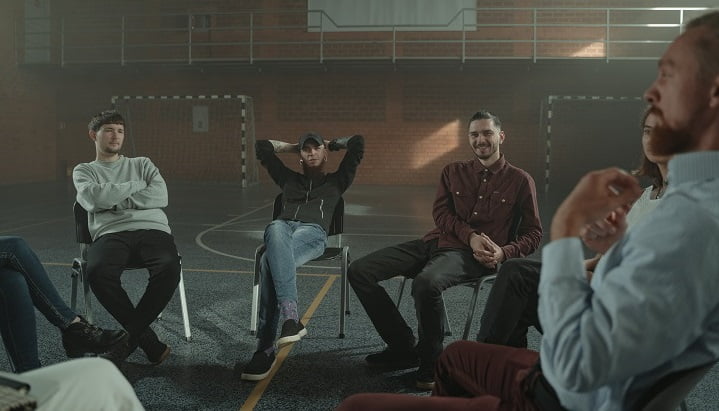 SMART (Self Management And Recovery Training) is a four-principled programme that helps individuals work through their recovery by focusing on their motivation, triggers, thoughts,  feelings and lifestyle choices.
As well as general discussion about their recovery, meetings see attendees talk about their engagement with these central principles and how they can support one another.
Home Detox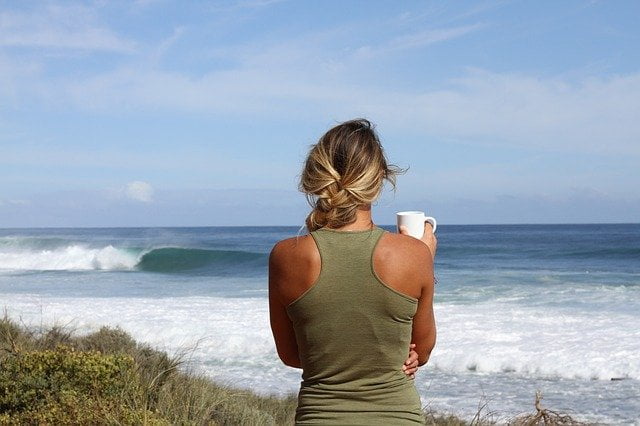 Overcoming physical dependency at home involves Benzodiazepines being delivered to an individual's home.
They provide relief against withdrawal symptoms, allowing them to get sober in a safe and comfortable manner.
Regular meetings with an addiction expert also ensure this home progress is made at a safe pace.
Al-Anon And Nar-Anon Family Group Meetings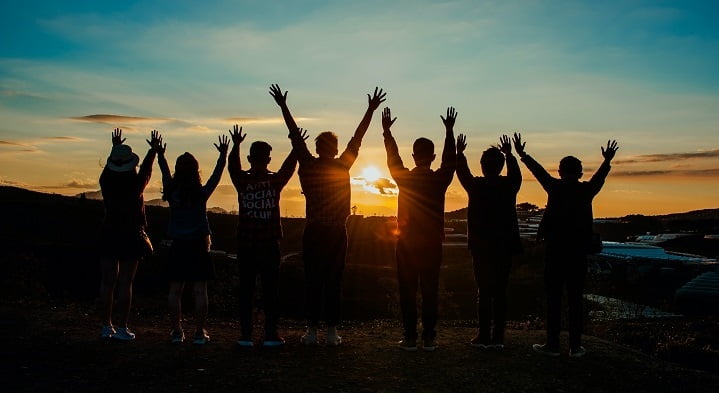 Family members are important pillars of support during recovery, and the relatives of an addicted individual can attend Al-Anon or Nar-Anon meetings and talk to other families in a similar situation.
These sessions give families guidance and support so they can better cope with a substance abuse problem and support their loved one in the best way possible.
Outpatient Treatment via a local Drug & Alcohol team in Grimsby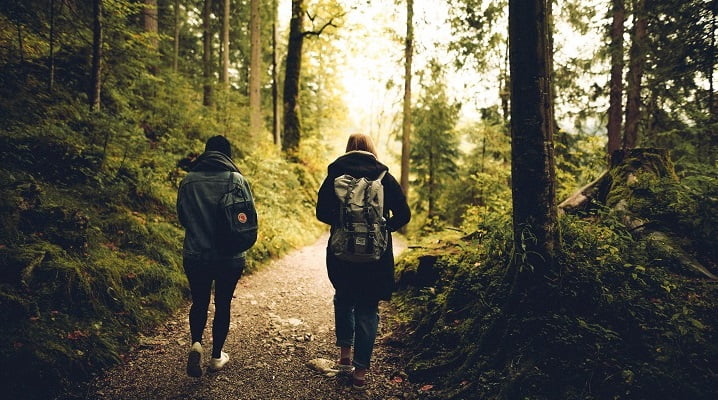 Outpatient services in Grimsby can act as great sources of support.
Meeting with an addiction expert gives individuals the space to open up about their experiences and gain support and advice as to how to improve their situation and overall well-being.
Whatever help you need to beat addiction – whether from a drug and alcohol rehab in Grimsby or from one of these excellent alternative services – allow our team to help by calling us today on 0800 088 66 86
The Six Dimensions Of The ASAM Criteria – Patient Placement Criteria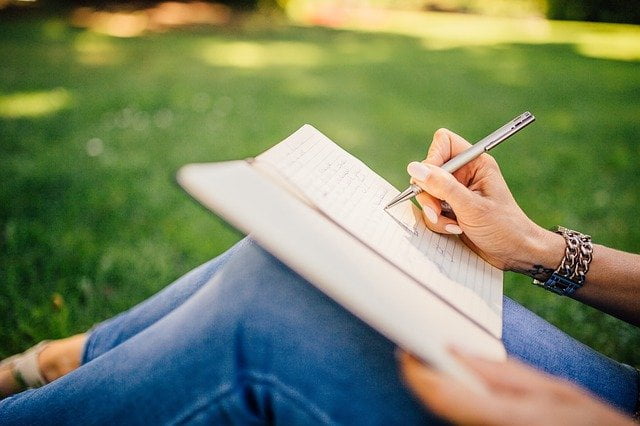 The ASAM (American Society of Addiction Medicine) criteria is an incredibly useful tool when it comes to assessing the nature of an individual's substance abuse before they begin treatment.
It looks at six dimensions of an addiction in order to determine how best to treat the condition.
These dimensions are:
Acute Intoxication/Withdrawal Potential – How an individual has experienced and handled withdrawal in the past.
Biomedical Condition – Physical health and any physical health conditions that could influence recovery.
Emotional, Behavioural and Cognitive Condition – Mental health and any psychological conditions that could influence recovery.
Willingness To Change – How much an individual is motivated and dedicated to beating their condition.
Relapse Potential – The potential for an individual to fall back into substance use, and what factors have an impact on this.
Living Situation – Where an individual lives, who they interact with on a daily basis, and how these might influence recovery.
The DSM-5 Three Levels Of Severity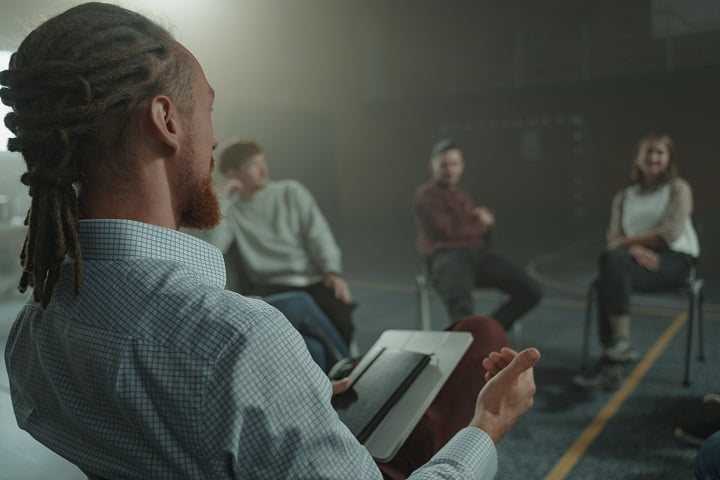 A criterion of symptoms outlined by the Diagnostic and Statistical Manual of Mental Disorders, Fifth Edition (DSM-5) is commonly used for determining the severity of addictions.
These symptoms are:
Frequently or excessively using a substance.
Being unable to reduce substance use, despite wanting to.
Failing to uphold responsibilities and relationships.
Losing interest in hobbies.
Failing to complete tasks at school or work.
Using a substance in risky or inappropriate situations.
Ignoring the negative consequences of substance use.
Needing higher quantities of a substance to achieve the same effects.
According to the DSM-5, there are three levels of severity that can be deduced from counting how many of these symptoms are present in an individual's behaviour.
Showing two or three indicates a mild condition, and four or five indicates a moderate condition.
Displaying six or more of the symptoms indicates a severe substance abuse problem and likely dependency.
Alcohol Use Disorders Identification Test (AUDIT)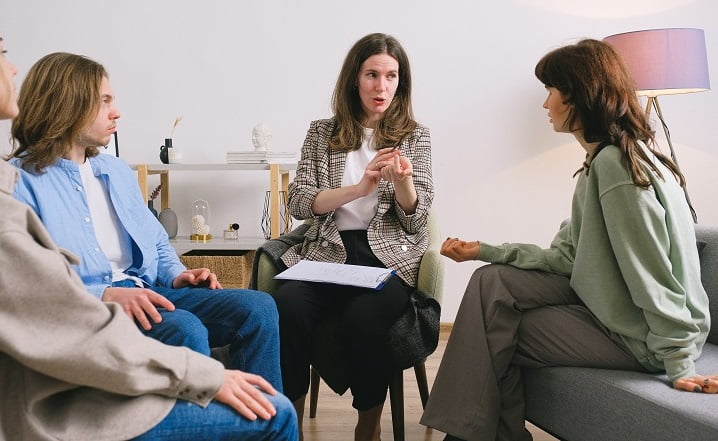 AUDITs are questionnaires which look into certain aspects of drinking behaviour in order to determine how severe an individual's dependency might be.
The 10 questions of an AUDIT look into an individual's alcohol intake, any signs of potential dependency, and what consequences they experience as a result of their drinking.
Each answer an individual gives generates a score, through which at the end of the AUDIT their dependency can be determined.
Scores between 8 and 15 indicate that an individual is at increased risk of developing alcohol dependency, and anything higher suggests severe dependency.
You can also use the CAGE Questionnaire to help find out whether you're likely to have an addiction to alcohol.
If these criteria have made you wonder about your own need for alcohol and drug rehab in Grimsby, give our expert team a call today on 0800 088 66 86
Holding a Professional Intervention in Grimsby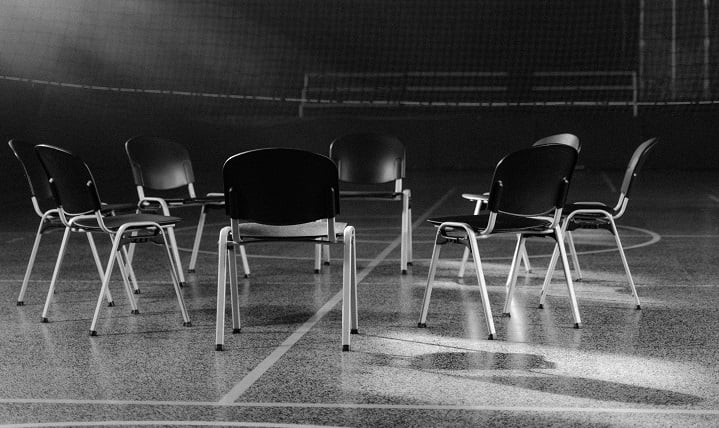 Denial impacts many people with addiction, meaning that those who need addiction rehab often don't see it as necessary.
As a result, interventions can be helpful events for encouraging individuals to recognise their condition.
Interventions see family and friends coming together to help an individual see the impact of their substance abuse as well as the need for rehab.
These can be very tricky to organise and execute effectively, and professional interventionists are useful experts to seek out.
Professional interventionists can help with knowing who to invite, arranging the event for a time and place that suits the attendees, and maintaining the supportive tone required in order for such events to be effective.
Make sure that your loved one gets the help they need from a rehab clinic in Grimsby by calling us today on 0800 088 66 86
The CRAFT Approach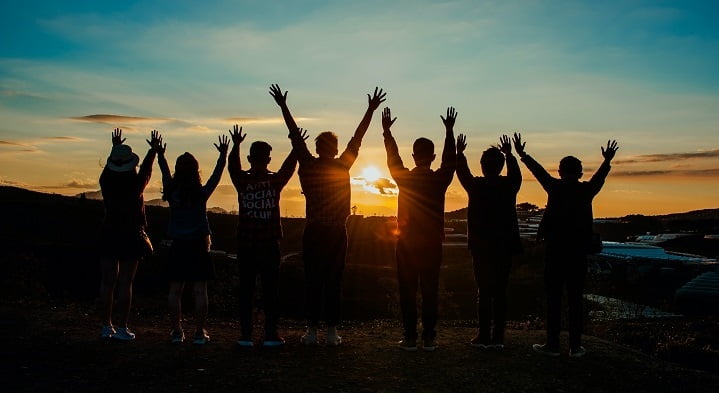 Family and friends can also try the CRAFT approach to intervention when trying to help their loved one.
Rather than a single event, this style seeks to influence behaviour through a reward system.
With CRAFT, family and friends reward their loved one's healthy behaviours while punishing those that sustain the grip that addiction has on their life.
This usually involves offering rewards for abstinence or attending treatment, while punishing continued usage.
The objective of this united approach is to help an individual develop new associations in their brain regarding addiction.
Rather than seeing sobriety as a state of anxiety and desperation, CRAFT encourages the perception that sobriety is advantageous and healthy.
To learn more about the CRAFT method and how it can help your loved one attend rehab in Grimsby, call us today on 0800 088 66 86
How Much Does Rehab Cost In Grimsby?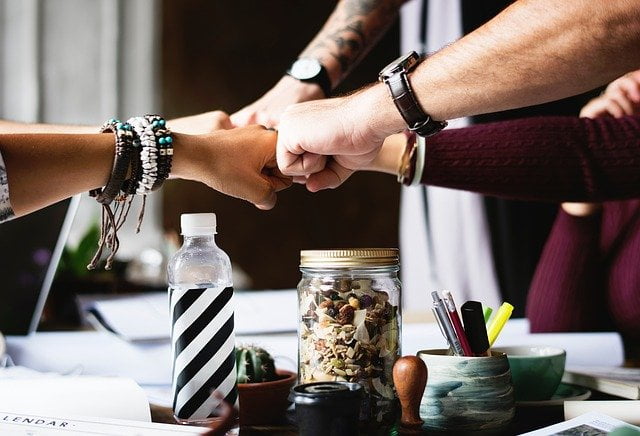 There are a range of options when it comes to drug and alcohol rehab in Grimsby, all with different costs.
A 10-day detox costs between £3,000 and £6,000 for a single occupancy room, and between £2,000 and £4,000 for a multi-occupancy room.
For a 28-day rehab, the price can range between £8,000 and £12,000 (single room) or roughly £6,000 (multi-room).
Home detoxes are also a cheaper option, costing around £1,500 on average.
For an accurate estimation of how much your time at rehab in Grimsby will cost, call us today on 0800 088 66 86
Tips For Choosing The Right Rehabilitation Clinic In Grimsby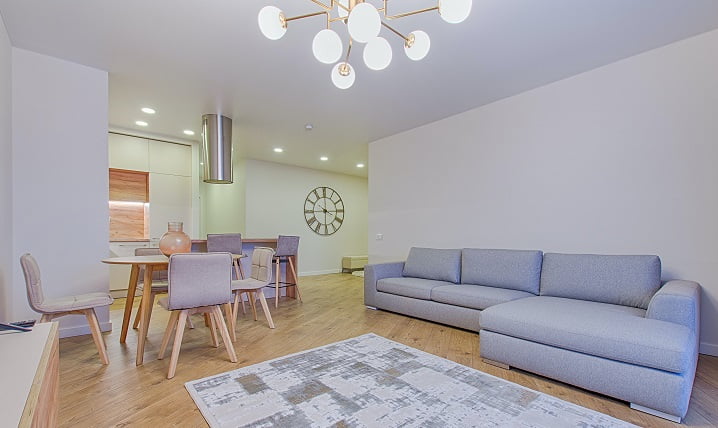 Due to the many drug and alcohol rehab centres in and near to Grimsby, it can be difficult for individuals to determine which is best for them.
There are several ways to improve the chances of selecting an appropriate recovery provider.
Assessing what you need – Every addiction is different. Some individuals need detox, whereas some only need therapy. Talk to your GP and get an idea as to what support you need, then begin your search with this in mind.
Doing research – Rehab facilities will have success rates, reviews and general feedback forms. Look into which ones have a positive reputation and reduce your options down to those which seem suitable.
Reach out – There are limitations to how much you can learn about a facility through the internet. Successful recovery is also about finding the right treatment atmosphere, so calling and seeing how a facility makes you feel can be helpful.
Make sure that you choose the right rehab clinic in Grimsby for your needs by calling our team today on 0800 088 66 86
What Is A Detox?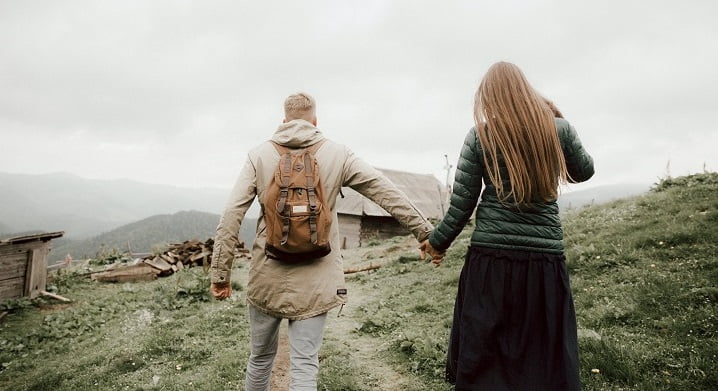 Detox is the form of treatment undertaken in rehab which tackles and aims to relieve individuals from their physical dependency on drugs or alcohol.
It sees them reduce their substance use, carefully weaning their body with the support of supervision and medication.
The process usually takes around 10 days, followed by therapy which capitalises on physical sobriety to help change an individual's thinking and behaviour.
Not every case of drug addiction requires a drug detox.
Only addictions that cause a physical dependency will call for it, such as alcohol and heroin, and those that don't will only require therapeutic intervention for recovery. You will also need a medically-assisted detox for heroin withdrawal.
Knowing whether a physical dependency has developed is mostly a matter of determining whether you experience physical withdrawal symptoms when sober.
Heart problems, shaking and vomiting are common examples, and these indicate a need for detox.
To help avoid the worst of these effects, prescription drugs will often be used under medical supervision. This can help to ensure both the safety and comfort of the patient
During alcohol detox, Librium is the most commonly used prescription drug, whilst for drug detox it depends on the specific substance being abused. You may also be prescribed Chlordiazepoxide for a physical dependency on substances, for example to help with the symptoms of alcohol withdrawal syndrome.
Continued abuse of substances can cause long term problems such as hepatitis and wernicke encephalopathy.
At rehab you will undergo a psychiatric assessment in order to be prescribed the correct psychiatric treatment to help you overcome your addiction. This will be done be a trained medical professional such as a psychiatrist.
To make sure that your detox is safe and effective, get the help of a rehab centre in Grimsby by calling our team on 0800 088 66 86
How Long Does A Rehab Clinic in Grimsby Last?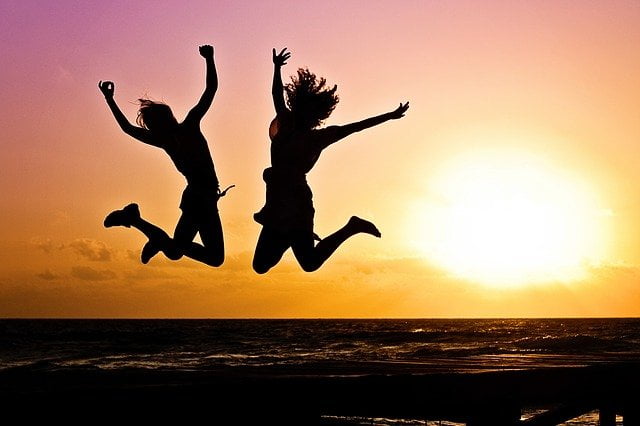 The duration of drug and alcohol rehab in Grimsby tends to be around 28 days.
Treatment begins with 7 days of detox to tackle the physical grip of dependency, followed by 3 weeks of therapy to relieve psychological and emotional dependency.
This average of 28 days can, however, be influenced by certain factors and can often last significantly longer.
The severity of an individual's condition, the nature of their dependency, and the impact of mental health conditions can all affect what treatments are required and how quickly they will work.
For a more accurate estimation of how long your time at a drug and alcohol rehab in Grimsby will last, give our team a call today on 0800 088 66 86
Cocaine Rehab In Grimsby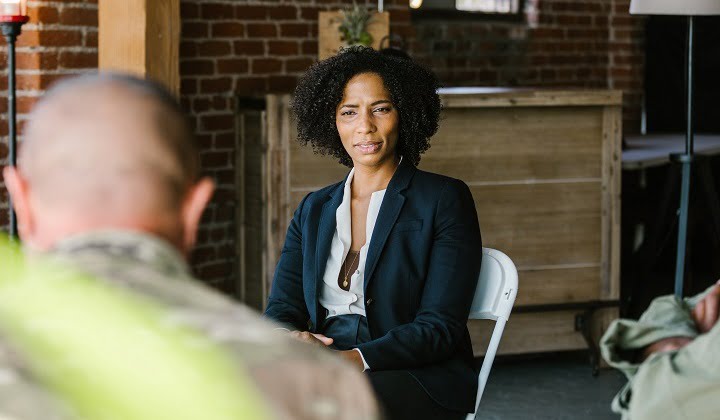 When taken on a frequent basis, cocaine can cause individuals to begin thinking they can't function normally without it.
This is known as a psychological dependency, and as it is not entirely physical, cocaine detox is not necessary.
Rehab for cocaine in Grimsby sees individuals go through a range of therapy sessions, designed to target the thoughts and feelings responsible for their reliance on cocaine or crack cocaine.
Cognitive Behavioural Therapy (CBT) is a popular form, helping individuals identify the thought processes that fuel recurring cocaine use and establish techniques for resisting their influence on behaviour.
Overcome your cocaine addiction at a rehab in Grimsby – give our expert team a call today on 0800 088 66 86
Heroin Rehab In Grimsby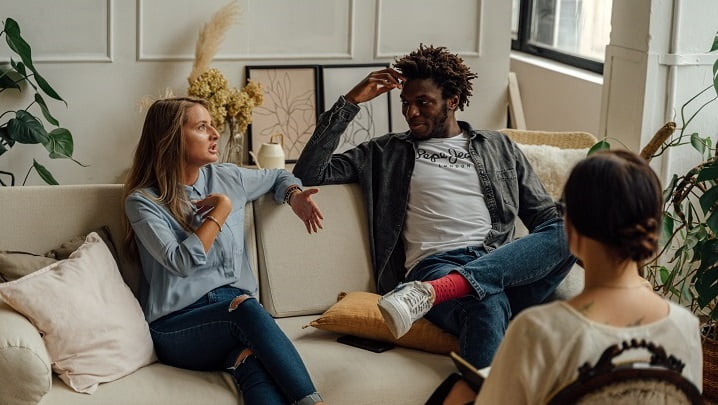 Heroin impacts the body in a very physical way, meaning those who take it regularly are vulnerable to developing a physical dependency on it.
When this happens, they experience withdrawal when sober, which can be dangerous.
Heroin rehab in Grimsby begins with a heroin detox process which targets this physical dependency.
Individuals wean themselves from the drug under medical supervision, with Benzodiazepines on hand to relieve withdrawal if required.
Following this, therapy is utilised to establish psychological independence from heroin.
These sessions target the thoughts, feelings, and situations which have caused a heroin addiction, and seek to give individuals the tools to resist them.
Overcome your heroin addiction at a rehab in Grimsby – give our expert team a call today on 0800 088 66 86
Cannabis Rehab In Grimsby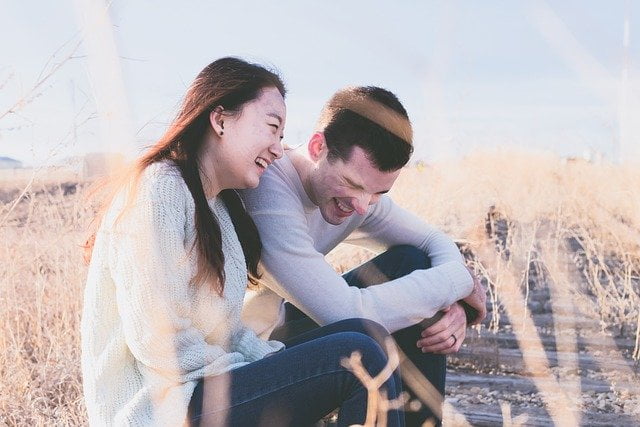 Cannabis is a drug that produces a pleasant state of 'high' when consumed, but excessive use can lead individuals to believe they can't function without it.
To tackle this psychological dependency, rehab for cannabis in Grimsby uses therapy to help individuals work through their thoughts and feelings responsible for their reliance on the drug. Like cocaine, cannabis detox is not necessary.
Dialectical Behavioural Therapy (DBT) is one example.
This treatment encourages individuals to talk about strong emotions like grief and sadness in order to help them better understand and cope with the feeling, rather than use cannabis to numb it.
We also offer rehab and services for addictions such as:
Additionally, we can treat co-occurring mental health disorders such as:
Overcome your cannabis addiction at a rehab in Grimsby – give our expert team a call today on 0800 088 66 86
The Types Of Therapies On Offer At Rehab In Grimsby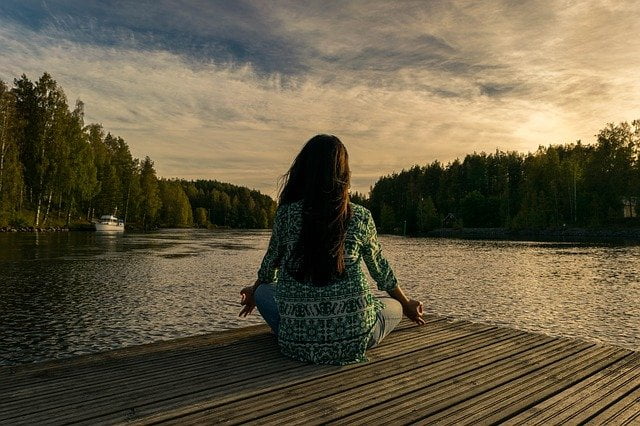 Cognitive Behavioural Therapy (CBT)
CBT identifies an individual's recurring thought processes and seeks to understand how these prompt substance abuse.
Sessions between an individual and therapist involve discussions about where thoughts come from and how they can be better handled.
Dialectical Behavioural Therapy (DBT)
DBT is emotion-focused, concerning itself with the impact which powerful feelings like grief, sadness, and anger have on behaviour.
Therapists encourage individuals to share how they feel to develop a better understanding of how emotions can be healthily channelled.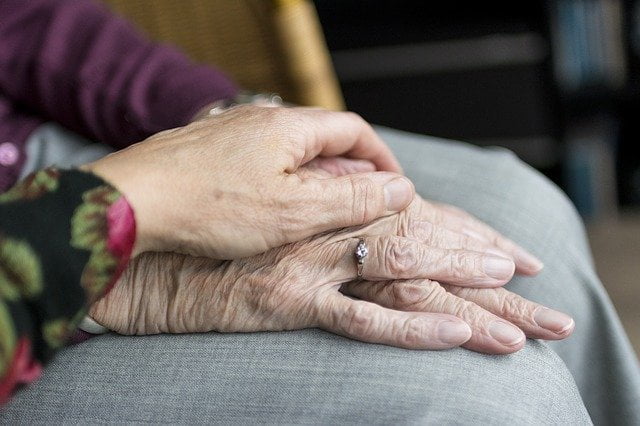 Brief Interventions
These meetings are brief, flexible opportunities for an individual to gain advice and support.
They are able to adapt to whatever needs are most demanding, enabling treatment to stay relevant to the ongoing developments of recovery.
Motivational Interviewing
Motivation is a recovering individual's biggest source of strength, and this treatment helps them distinguish what their goals are in life and utilise these as reasons to continue when treatment gets difficult.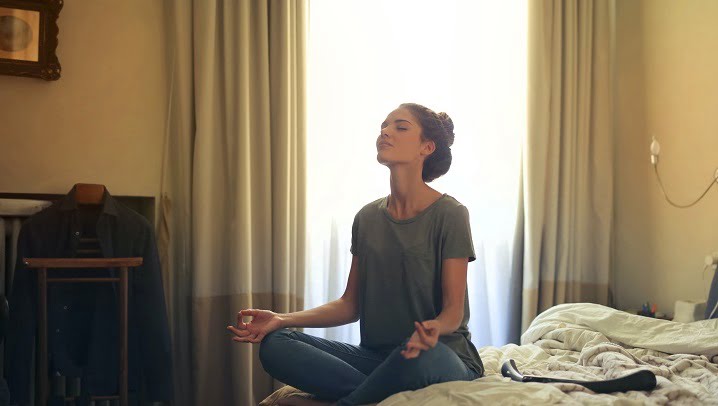 Holistic Therapies
In boosting overall well-being and perspective, holistic treatments seek to give individuals alternative sources of happiness and provide them with a greater sense of independence from substance use.
Sessions can involve animal care, music therapy, art therapy, acupuncture, yoga, mindfulness, meditation, nutritional therapy and much more.
Group Therapy
Therapists are vital to effective recovery, but speaking with fellow recovering individuals can also be instrumental.
In group therapy, patients can share experiences with one another, creating a space where fears can be discussed and support can be offered.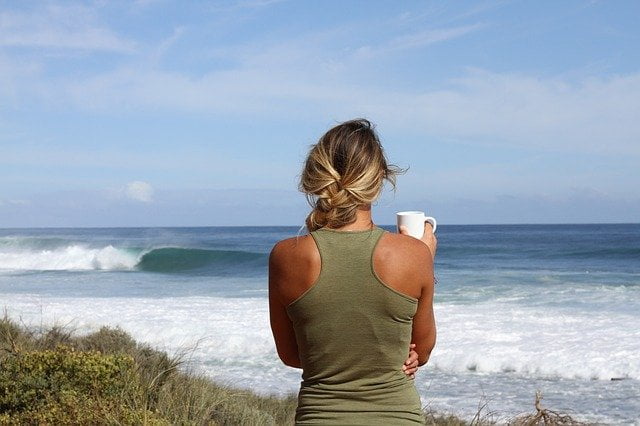 Individual Therapy
Working with a therapist one-on-one is a fundamental aspect of recovery.
Working on such a personal level provides an individual with a relationship they can really trust, and it also gives the therapist confidence that they are being listened to and advice is being taken.
Family Therapy
When the breakdown of familial relationships lies at the heart of addiction, relatives, siblings, and parents must be brought into the treatment space.
Family therapy encourages conversations between relatives with the goal being to find resolutions and future stability.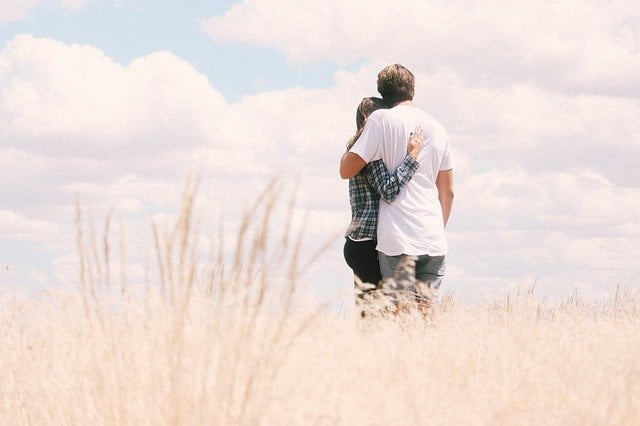 Co-Dependency Treatment
When addiction develops as a result of a co-dependent individual taking a substance in order to gain validation from others, therapy must target their unhealthy perception of relationships.
These sessions also help them see addiction more realistically.
Twelve-Step Facilitation Therapy (TSF)
In TSF, individuals work through a structured recovery plan that helps them make steady, patient progress towards sobriety.
Additionally, this programme supports them in looking out to other services for ways to complement their recovery.
Other types of therapy offered at rehab include:
Talking Therapies
Person-Centered Care
Rational Emotive Behavior Therapy
Equine Therapy
Eye Movement Desensitization and Reprocessing
Group Psychotherapy
Drama Therapy
Acceptance and Commitment Therapy
To access any and all of these treatments at a rehab clinic in Grimsby, call our expert team today on 0800 088 66 86
Relapse Prevention Plans At Rehab in Grimsby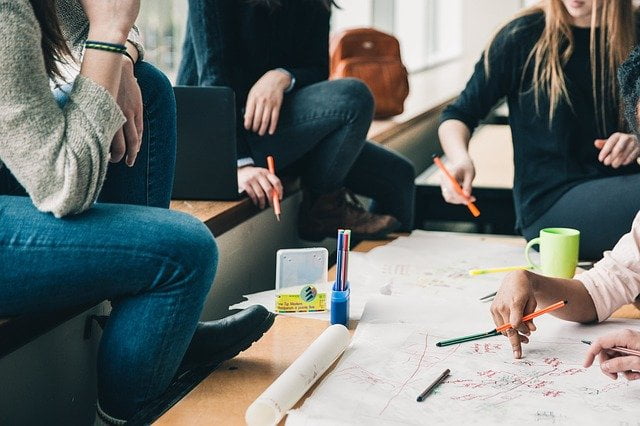 Once detox and therapy have been successfully completed, drug and alcohol rehab in Grimsby turns its focus to relapse prevention.
This stage of rehab prepares individuals for life after treatment, getting them ready to face the triggers and temptations of everyday life.
Relapse prevention aims to do this by teaching individuals several techniques.
A few examples include:
HALT – Asking themselves if they are hungry, angry, lonely or tired when they want to relapse can help individuals gain relief and prevent themselves from needlessly losing progress.
Trigger Management – Therapy helps individuals identify their triggers, and plans can be created to reduce the influence or prevalence of such triggers on behaviour in the future.
Social Networking – Leaving rehab can make individuals feel suddenly alone, with no one to talk to on a daily basis about their struggles. A way to combat this is to talk to a key selection of friends and family to establish bonds that can be depended upon.
Once you have been to rehab you will have learned new coping mechanisms to help with any triggers you may face once you leave. We can also help you to find sober living houses if that is something you need.
To discover more about how an alcohol and drug rehab centre in Grimsby will help you to avoid relapse for good, give our team a call today on 0800 088 66 86
Get Help Today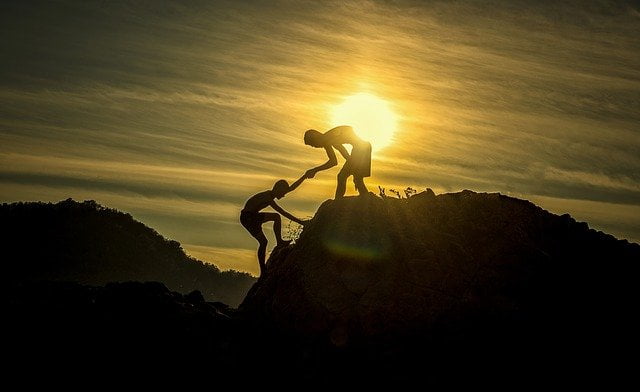 If you are struggling with drug or alcohol addiction in Grimsby, call Rehab Recovery for free today on 0800 088 66 86 and kickstart your recovery.
We can help you begin the recovery process immediately and find a suitable rehab clinic to meet your unique requirements.
Every rehab in England and Wales that we work with is vetted by the Care Quality Commission. We also follow guidelines set by the National Institute for Health and Care Excellence.
Get help for addiction across Lincolnshire, including in Lincoln, Scunthorpe, Grantham, Boston, Cleethorpes, Spalding, Skegness, Gainsborough, Stamford, Sleaford, Louth, North Hykeham, Bourne, Market Deeping and many others.
Get the help you need to beat addiction from a rehab in Grimsby by calling us today on 0800 088 66 86