Drug and Alcohol Rehab in Scunthorpe
Drug and alcohol-related deaths in Scunthorpe have reached a 27-year high. This devastating statistic shows how important it is for residents of this area to be able to reach out for professional help.
In 2019 there were around 21 deaths relating directly to drug poisoning in North Lincolnshire- the highest number since records began in 1993.
At Rehab Recovery, we believe that drug and alcohol-related deaths are preventable. If people living in Scunthorpe have access to the right kind of care and support, they will be able to reach long-term sobriety.
If you are currently struggling with substance abuse, consider drug and alcohol rehab in Scunthorpe. By calling us today on 0800 088 66 86, we can help source a local clinic that fits all your requirements.
Addictions at alcohol or drug rehab include alcohol addiction, binge drinking, benzodiazepine addiction, cannabis use disorder, cocaine dependence, opioid use disorder, behavioural addictions and gambling addiction. Buprenorphine addiction, crack cocaine addiction, ketamine addiction and any substance use disorder or physical dependence.
To learn more about drug and alcohol rehav in Scunthorpe, give our team a call on 0800 140 4690
What is alcohol addiction?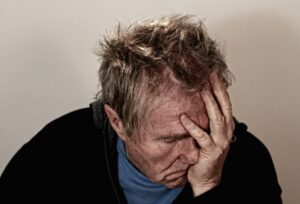 Alcohol addiction refers to the insatiable need to consume alcohol at very high and dangerous levels, even though an individual understands the harm it has on themselves and those around them.
Alcohol addiction is usually categorised by the following:
Increased tolerance to alcohol
Extreme tiredness
Insomnia
Drinking alone or in secret
Avoiding spending time with loved ones
Losing your job or getting in trouble at work as a result of your alcohol consumption
Prioritising alcohol consumption
Understanding the consequences but continuing to drink alcohol
Only socialising when alcohol consumption is involved
If any of the above sounds familiar to you, you may be struggling with alcohol use disorder. The good news is that there is a wealth of support available to you.
By opting for alcohol rehab in Scunthorpe, you can benefit from around-the-clock care; call today to find out more.
Alcohol addiction needs a medically-assisted detox using Chlordiazepoxide (brand name Librium) in order to ease alcohol withdrawal symptoms or alcohol withdrawal syndrome.
Without rehab, alcohol addiction can result in delirium tremens, seizures or Wernicke encephalopathy.
Interested by the possibility of drug rehab? Learn more by calling us on 0800 140 4690
What is rehab?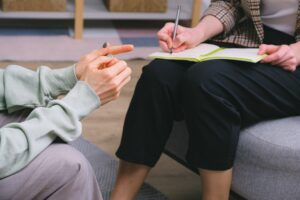 Rehab is short for residential rehabilitation and is the most effective form of addiction treatment. It means that you will temporarily move from your home into a comforting treatment facility.
Residential rehab helps to remove all distractions and triggers, allowing you to make the most out of high-quality treatment.
During this time, you will be presented with a personalised treatment plan allowing you to safely achieve recovery milestones. Residential rehab is a great way to overcome addiction for good.
There are lots of private rehab facilities in the Scunthorpe area suited to treat a wide range of addictions from behavioural to substance.
You will be assessed using a number of different criteria such as the AUDIT (Alcohol Use Disorders Identification Test) and CAGE questionnaire.
Learn more about drug and alcohol rehab in Scunthorpe by calling our team today on 0800 140 4690
What is an intervention?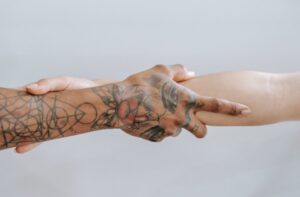 Intervention refers to a staged confrontation usually held by a professional interventionist and concerned friends or family. During this time, everyone will meet and discuss with the individual in question why they should seek treatment.
Interventions allow people affected by addiction to discuss the ways it has impacted their lives. It also helps them show their support for their loved ones by explaining what forms of professional treatment are available.
Interventions are an amazing way to facilitate change and can help your loved one to see how severe their addiction is.
By contacting our team today, we can place you in contact with local interventionists in the Scunthorpe area who are invested in supporting you through this difficult time.
Sometimes, a traditional confrontation won't work. This is because everyone with addiction faces a unique set of circumstances. If your interventionist believes that a direct confrontation is unlikely to work, they will teach you about other various approaches.
Interventions have to be very carefully planned, and if they are not, they can cause more damage to occur. If your loved one feels threatened or embarrassed by a traditional confrontation, it could cause their addiction to spiral.
Instead, it may be helpful to learn about the CRAFT approach. CRAFT stands for Community Reinforcement and Family Training.
Its foundations lay in the importance of positive reinforcement, and it can be a great way for your family to remain united during this challenging time.
For more information or to plan an intervention, reach out to the Rehab Recovery team today.
To make sure that your loved one gets the help they need from a drug and alcohol rehab in Scunthorpe, talk to our experts on 0800 140 4690
How much does drug and alcohol rehab cost in Scunthorpe?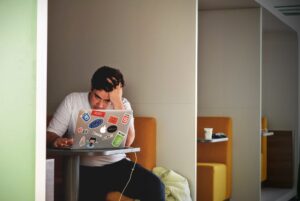 Rehab is typically priced according to location and the facilities on offer. It also depends on what kinds of treatment are offered and what addictions it helps to treat.
In Scunthorpe, treatment is typically priced at around £1,000 per week.
However, some private drug and alcohol rehabs in the local area can charge up to £500 per day. This would total a 28-day stay at around £14,000.
Although this may seem pricey, many health insurance providers often work directly with clients to cover the cost of treatment. Other rehab clinics will accept monthly payments.
For a more luxury rehab experience, expect to pay around £70,000 for a month-long stay. These kinds of clinics are frequented by celebrity guests and include extra amenities such as personal chefs and fitness experiences.
To find out how much your stay at a drug and alcohol rehab in Scunthorpe is likely to cost, give our team a call on 0800 140 4690
Is drug and alcohol rehab available through the NHS?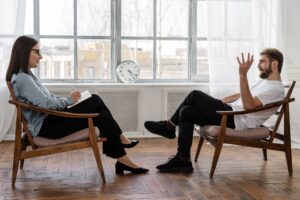 Whilst you may be pleased to know that the NHS does offer drug and alcohol addiction treatment for free, it is worth understanding more about this form of treatment.
Usually, NHS addiction treatment is offered on a limited outpatient basis. This means you will continue to stay at home instead of moving to a designated facility.
Whilst this can offer convenience, it can also be detrimental to someone who requires immediate support for their addiction and mental health.
The NHS does offer residential services in some areas of the UK, but this is very rare. To be in with a chance of securing a residential rehabilitation place, you must apply to your local council, asking them to provide funding.
This can be a drawn-out process agitating any addiction further.
Regardless, several free and NHS-run recovery services operate in and near Scunthorpe such as Change Grow Live, including:
1. North Lincolnshire CAMHS
Address: St Nicholas House, Shelford Street, Scunthorpe, DN15 6NU
Telephone: 01724 408 460
Website: https://camhs.rdash.nhs.uk/north-lincolnshire/
2. We Are With You
Address: 189 – 195 High St, Scunthorpe, DN15 6EA
Telephone: 0808 143 0640
Website: https://www.wearewithyou.org.uk/services/north-lincolnshire/
3. Anvil House
Address: Dorchester Road, Scunthorpe, DN17 1QH
Telephone: 0115 841 7711
Website: https://www.frameworkha.org/service/anvil-house
Rehabs and organisations are led by guidelines set by the American Society of Addiction Medicine, National Institute for Health and Care Excellence, the National Association for Children of Alcoholics and the NHS Foundation Trust so you are in safe hands with person-centered care.
You will be given plenty of coping mechanisms to maintain your sobriety, as well as the possibility of sober living houses.
To learn more about NHS and other free addiction support in Scunthorpe, call our team on 0800 140 4690
How long does rehab in Scunthorpe last?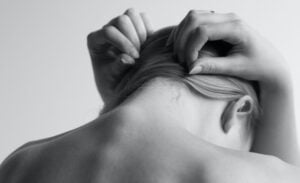 The length of your rehab programme in Scunthorpe will depend on a variety of things, such as the severity of your addiction, the type of addiction you are facing, the location you choose to recover in, and your budget for treatment.
At a private drug and alcohol rehab, you are usually advised to stay in treatment for around 28 to 30 days.
This month-long stay is deemed an appropriate and sensible amount of time for you to overcome both physical and psychological dependencies before returning home.
However, a month-long stay isn't possible for all, so others will choose to admit themselves to rehab for only seven days. This seven-day programme is spent detoxing so that your physical dependency is no longer a threat.
After this, clients will move back home and continue with therapy on an outpatient basis. It is also important to note that detoxes can last anywhere from seven days to two weeks.
For a more accurate estimation of your treatment length, get in touch with our friendly team of advisers today.
Once we understand more about your addiction and your needs, we will be able to recommend a treatment programme of suitable length.
If you would like a more personalised prediction of how long your stay at a drug and alcohol rehab in Scunthorpe is likely to last, call us today on 0800 140 4690
What's the difference between NHS and private addiction treatment?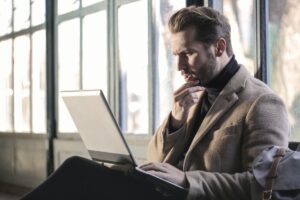 The main difference between these two forms of treatment is the level of care involved. Whilst NHS treatment is free; this doesn't automatically make it the best form of treatment.
As mentioned above, NHS treatment is often very limited in what it can provide for its patients. Most people require intensive inpatient care, which is rarely offered through the NHS.
The NHS is also, sadly, very underfunded, meaning lots of local addiction treatment programmes have had to shut down in recent years, leaving Scunthorpe residents unsure of where to turn to for support.
The waitlist for NHS programmes is also very long and can continue for over 12 months. For someone in the depths of severe addiction, this can be very threatening.
With private rehab, your needs are always taken into consideration. Staff will work around the clock to help you overcome all dependencies.
Upon admission to your chosen drug and alcohol rehab in Scunthorpe, you will be given a tailored treatment programme.
This will be personal to you and detailed with your needs and requirements, helping you to make a well-rounded recovery. Private addiction treatment is high-quality and always puts the needs of its patients first.
For more information about the differences between NHS and private addiction treatment, talk to our experts on 0800 140 4690
Should I choose inpatient or outpatient treatment in Scunthorpe?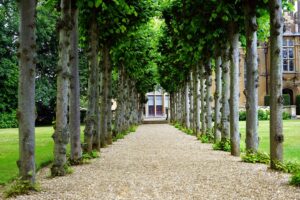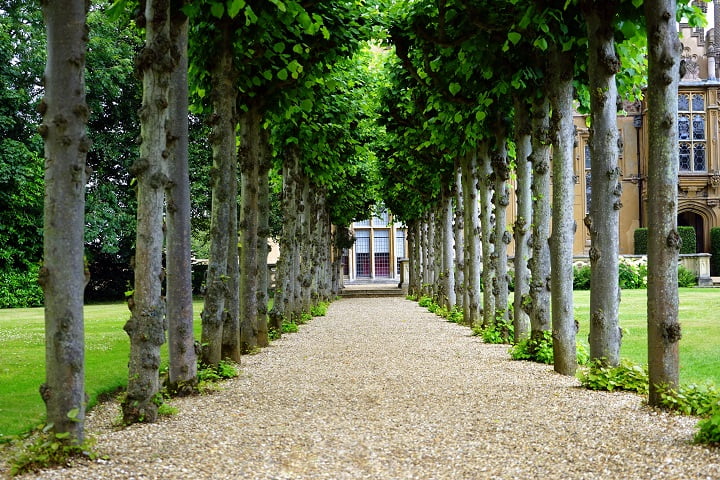 Whilst inpatient treatment is considered the most effective due to the routine on offer, this form of treatment isn't suitable for everyone.
From work commitments to family life, attempting to commit to a residential programme may not be in your best interest.
Instead, outpatient treatment will be offered.
This form of treatment involves you living at home and commuting to daily treatment sessions. It involves lots of commitment and dedication for you to reach sobriety.
This is because outpatient treatment can lead to you partaking in addictive behaviour with ease.
However, in inpatient care, all triggers are removed, leaving no possibility of relapse.
The type of treatment you should opt for depends on many factors, such as the severity of your addiction and if you have a support network available to assist you.
If you are unsure which form of treatment to decide upon, chat to a member of the Rehab Recovery team.
Many of our employees have faced addiction in the past, so we can discuss treatment options with you from first-hand experience.
To learn more about the differences between inpatient and outpatient rehab in Scunthorpe, give our team a call on 0800 140 4690
Detoxing from Alcohol in Scunthorpe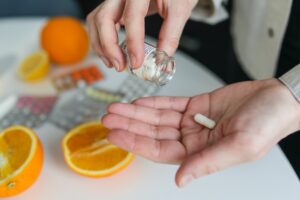 Detoxing is the first step in any rehabilitation programme. It is medically supervised and allows you to overcome all physical dependencies. Staff will be on hand during this process and can also prescribe medication should it be necessary.
For alcohol addiction, Librium is usually prescribed to ease withdrawals. Librium is a benzodiazepine that reduces anxiety and challenging withdrawal symptoms.
Prescribing medication to help clients is known as pharmacological intervention and can help the recovery process.
Alcohol detoxes tend to last around ten days and are slow but effective, reducing the risk of withdrawal seizures. After this, clients are encouraged to continue in rehab for another three weeks.
These three weeks are focussed on psychologically healing through a combination of traditional and holistic therapies.
During this time, you will also partake in relapse prevention sessions that can help you understand your triggers more.
Your clinic may also offer home detoxes which can be a great way to end physical dependencies if you cannot commit to residential treatment.
Make sure that your detox is safe and effective with the help of a drug and alcohol rehab in Scunthorpe – call our team today on 0800 140 4690
Rehab for Cocaine Addiction in Scunthorpe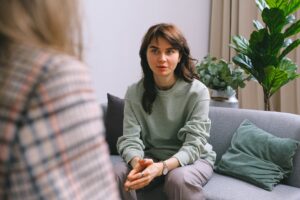 Are you living in Scunthorpe and are currently facing a cocaine addiction? If so, Rehab Recovery can help.
Unlike physically addictive drugs like heroin, cocaine doesn't require a detox.
Instead, clients are expected to engage in a variety of therapies to help them understand more about the root of their addiction and to break down psychological dependencies.
Attending cocaine rehab in Scunthorpe could change your life for the better.
Overcome your cocaine addiction at a drug and alcohol rehab in Scunthorpe by calling us on 0800 140 4690
Rehab for Heroin Addiction in Scunthorpe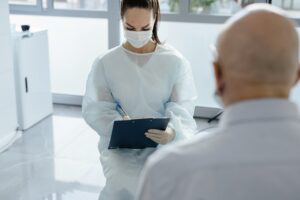 Heroin belongs to the opiate group of drugs and is highly addictive. Whilst it can result in pleasurable experiences at first, taking heroin results in long-term and often irreversible changes to a person's body and brain.
These changes include a decrease in cognitive function, an increase in heart problems, blood clots, strokes, diseases, and skin conditions such as uncontrollable itching.
Fortunately, heroin rehab in Scunthorpe can help you to break free. With a tailored programme consisting of medication, therapy, and aftercare support, you can move on with your life away from the clutches of drugs.
Rehab can help you with your heroin withdrawal, as well as any effects of using heroin such as hepatitis.
Overcome your heroin addiction at a drug and alcohol rehab in Scunthorpe by calling us on 0800 140 4690
Rehab for Cannabis Addiction in Scunthorpe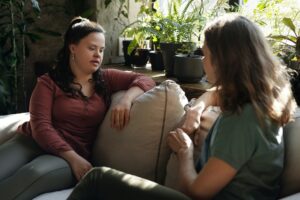 Overusing cannabis can quickly lead to dependency and addiction. Whilst some people consider it harmless; it is often the first substance people abuse before turning to heroin or cocaine.
Cannabis rehab focuses, like cocaine rehab, on a combination of therapies.
Through therapy, you can explore more about your addiction and learn how to put into place healthy coping mechanisms.
Types of therapy you could find at drug rehab include Acceptance and Commitment Therapy, acupuncture, art therapy, codependency treatment, contingency management, cognitive behavioural therapy, dialectical behaviour therapy, drama therapy, Eye Movement Desensitization and Reprocessing, group psychotherapy, mindfulness, motivational therapy, motivational interviewing, music therapy, equine therapy, Rational Emotive Behavior Therapy, cognitive behavioural therapy, brief intervention and talking therapies.
If you or someone you know is struggling with cannabis abuse, we urge you to reach out to us today.
We can help to source local treatment in the Scunthorpe area with staff who are invested in your recovery. Together, we can end your addiction to cannabis for good.
Overcome your cannabis addiction at a drug and alcohol rehab in Scunthorpe by calling us on 0800 140 4690
What types of therapies are offered at drug and alcohol rehab in Scunthorpe?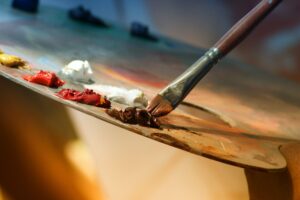 Therapy is a very important part of rehab and can help you to avoid engaging in addictive behaviour in the future. Through private rehab, you will be able to partake in a variety of sessions; all focused on your well-being.
The kinds of therapy available at rehab in Scunthorpe include:
By combining traditional therapy with holistic therapy, you can benefit from a well-rounded programme healing every aspect of your addiction.
To experience any and all of these treatments at a drug and alcohol rehab in Scunthorpe, give our team a call today on 0800 140 4690
What is dual diagnosis support?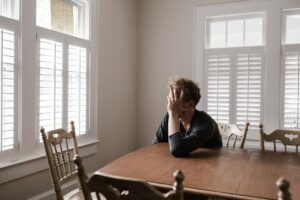 Dual diagnosis support refers to support given at rehab for both a substance use disorder and a co-occurring mental health condition. Dual diagnoses are very common in those who abuse drugs.
Dual diagnosis support and treatment programmes are another great benefit to private treatment and can help to minimise any risk of relapse.
If your programme is not tailored to your needs, it will be much harder to make a long-lasting recovery.
Some of the most common co-occurring disorders relating to substance misuse are:
Eating Disorders
Post traumatic stress disorder (PTSD)
At Rehab Recovery, we want prospective clients in Scunthorpe to know that we offer support every step of the way. Dealing with a dual diagnosis can be difficult, but you are not alone. Private rehab is an excellent way to heal in a supportive community.
You can also get free mental health support from organisations like Mind UK, Young Minds, Rethink Mental Illness, Samaritans and Papyrus.
Ensure that your rehab stay includes proper mental health support by giving our team a call on 0800 140 4690
What happens after my drug and alcohol rehab programme is finished?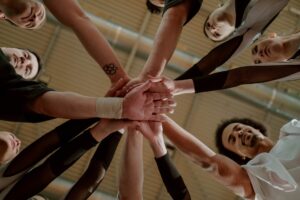 After your programme in Scunthorpe is complete, you will return home. However, your private clinic will offer you up to 12 months of aftercare. This means that you will have continued support in your sobriety efforts.
From weekly therapy sessions on an outpatient basis to progress-monitoring meetings, your clinic will always have your best interests at heart. This level of care is certainly unmatched by any other treatment provider.
Before you leave rehab, you will create a relapse prevention document. This document is crucial in your recovery efforts and contains information about your addiction, such as your triggers and coping mechanisms.
It will then be shared with your support network to allow them to assist you should the risk of a relapse arise.
Aftercare is also offered through your local community in groups such as Alcoholics Anonymous, Narcotics Anonymous and Cocaine Anonymous. They believe in giving yourself over to a higher power in order to keep your sobriety.
There are also Al-Anon and Alateen Family Meetings available in the Scunthorpe area that can offer families affected by alcohol use disorder the support and assistance they may require.
Another excellent group is SMART Recovery. SMART is a motivational self-help organisation dedicated to helping those in recovery maintain motivation and sobriety.
SMART sessions take place both in Scunthorpe and online, making it inclusive and accessible.
Once your rehab programme is complete, you will not be alone. If at any point you do relapse, you will be able to re-admit yourself to your chosen drug and alcohol rehab.
This is another benefit to private treatment and means that you will avoid any waitlists or disruptions to your re-admittance. So if you are ready to commit to private drug and alcohol rehab in Scunthorpe, reach out today.
Match your time at a drug and alcohol rehab in Scunthorpe with equally effective aftercare by giving our team a call on 0800 140 4690
Get The Help You Need Today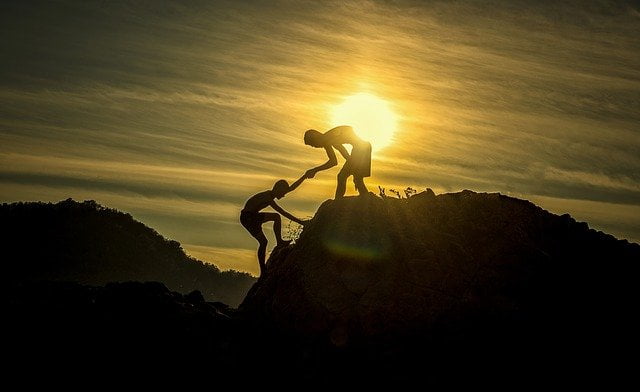 In any case, Rehab Recovery provides 24/7 support through our addiction hotline on 0800 088 66 86.
No matter whether you are looking at rehab for yourself, for someone you know, at the start of your rehab journey or needing additional support afterwards – Rehab Recovery is here to help.
Every rehab in England and Wales that we work with is vetted by the Care Quality Commission.
We also offer our rehab services in a variety of locations across Lincolnshire, including in Lincoln, Grimsby, Grantham, Boston, Cleethorpes, Spalding, Skegness, Gainsborough, Stamford, Sleaford, Louth, North Hykeham, Bourne, Market Deeping, Mablethorpe and many others.
To ask any questions relating to addiction, or to learn more about anything you have read today, do not hesitate to contact Rehab Recovery today.