Drug and Alcohol Rehab in Leamington Spa
Leamington Spa is no stranger to the dangers of addiction.
In terms of deaths resulting directly from drug misuse, Warwick recorded a rate of 1.4 per 100,000 in 2021.
Clearly this is a major issue, but thankfully there is a lot of professional help available.
Rehab can provide you with person-centered care for behavioural addictions as well as physical dependences such as substance use disorders.
Some of the addictions that we can help with include:
The DSM-5 assessment is an exam designed to diagnose and measure the severity of your addiction.
The American Society of Addiction Medicine (ASAM) also uses six aspects which help to understand any potential difficulties you may face throughout recovery, the type of environment you'll require, and your risk during withdrawal.
To discuss your options for drug and alcohol rehab in Leamington Spa, please call our dedicated team on 0800 088 66 86
The Stages of Drug & Alcohol Rehab in Leamington Spa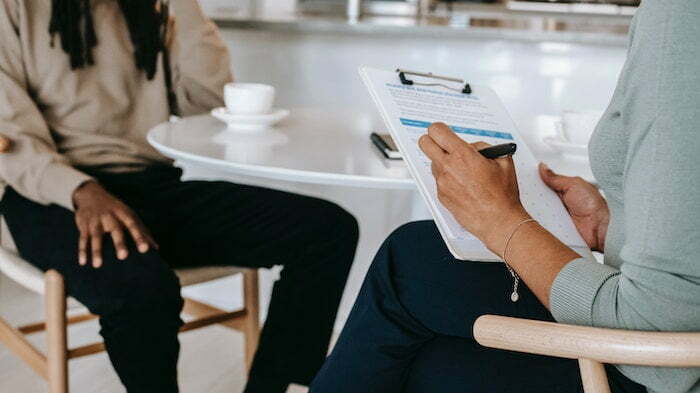 Drug and alcohol rehab in Leamington Spa is not a single phase of treatment, but that is not to say that it is a particularly complex and confusing process.
It is made up of three different yet equally valuable stages which each target a unique aspect of addiction recovery.
1. Addiction detox in Leamington Spa
In many cases, the primary obstacle between addicted individuals and sobriety is the physical hold that a substance has on their body. Withdrawal symptoms prevent individuals from breaking free from their addiction alone, so detox helps them get past this hurdle.
With detox, individuals slowly reduce the amount of a substance they consume. This is done under the supervision of doctors who can monitor progress, examine the body and how it is coping, and prescribe medications if withdrawal symptoms do surface.
This initial stage of addiction rehab aims to free individuals of the overwhelming demand they feel for a substance. It frees their mind, improves their comfort, and allows them to focus on other aspects of addiction recovery.
Those going through heroin withdrawal can be prescribed Suboxone. Naloxone and Buprenorphine also prevent cravings and unpleasant symptoms of withdrawal from various substances.
Chlordiazepoxide (Librium) can help you withdraw from alcohol.
A professional will assess you to see if you require a medically-assisted detox.
2. Addiction therapy in Leamington Spa
Physical cravings result once a substance has managed to influence body chemistry. Before that can happen, an individual will have a psychological or emotional desire to use a substance, and it is during therapy that this is confronted.
Guidelines set by The National Institute for Health and Care Excellence works to make sure that all treatments and medical care provided by healthcare providers is in line with quality standards.
Cognitive behavioural therapy is one of many talking therapies that helps individuals understand and adjust thought patterns which consistently lure them into substance abuse.
Dialectical behaviour therapy enables people to manage emotional responses in much healthier ways and helps them identify what triggers spark such ways of thinking and avoid their influence in future.
Motivational interviewing encourages people to strengthen their determination to maintain their health and sobriety.
Brief Interventions provide fresh viewpoints on how to approach enduring issues.
Alternative therapies such as ear acupuncture, equine therapy, meditation, mindfulness, yoga, music therapy, art therapy, dance therapy, gardening, acupuncture, art therapy, drama therapy, music therapy, equine therapy, and many more.
Motivational therapy and motivational interviewing enhances your desire to stop, and strengthens your resolve to become sober and stay in recovery.
Individual therapy  focuses purely on you, and can have a significant role in your rehabilitation. Every addiction scenario has its own unique set of characteristics, so individual therapy is a good way to hone in on your unique needs.
Group psychotherapy and group therapy allow you to recover while supporting others on the same journey.
Eye Movement Desensitization and Reprocessing helps to access and treat painful memories, using a pattern of eye movements.
Group therapy – Group psychotherapy is a form of group therapy that allows you to recover while supporting other peers.
Rational Emotive Behavior Therapy – REBT challenges irrational ideas, and teaches you healthy ways to manage your emotions, thoughts, and actions.
Acceptance and Commitment Therapy –This type of therapy is very common in rehabilitation. Learn to develop a deeper sense of awareness, pay attention to your thoughts, and accept your feelings, to gain more control over your actions.
12-Step Facilitation Therapy – This programme uses a higher power to fight addiction.
3. Relapse prevention of addiction in Leamington Spa
After an individual has distanced themselves from their triggers and learned how to limit their influence, rehab focuses on strengthening and protecting this progress. To do this, it turns to relapse prevention.
This final stage of drug and alcohol rehab in Leamington Spa helps individuals look forward and prepare for how they might engage with or avoid their triggers in a healthy, sustainable way. Many techniques are employed, all with the goal of reducing the risk of relapse.
One such technique is HALT: an acronym which helps individuals avoid mistaking normal bodily needs for cravings. It asks them to consider whether they are hungry, angry, lonely, or tired, and allows them to avoid relapse by taking care of their healthy urges.
To discuss your options for drug and alcohol rehab in Leamington Spa, please call our dedicated team on 0800 088 66 86
Will I be able to Afford Drug & Alcohol Rehab in Leamington Spa?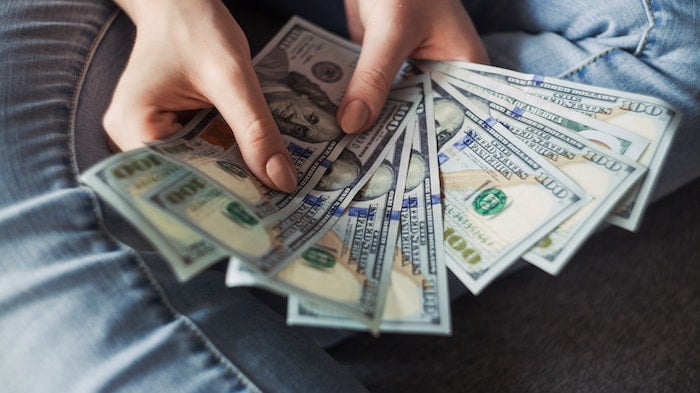 Money is an important factor to consider in almost any decision, but it is especially important when looking into drug and alcohol rehab in Leamington Spa. It's normal to deem rehab as unaffordable, but the reality is that cost can vary quite a lot.
In the UK, the average cost of a day's rehab treatment is £495 (or £14,000 per month). However, a weekly rate can range from £1,000 to £10,000, with some luxurious programmes exceeding this upper limit (with treatment sometimes rising to £70,000).
Completing Drug & Alcohol Rehab in Leamington Spa: How Long Does it Take?
Attending rehab takes time, and in order to give away this time individuals need to know how long they can be expected to be away from family and work.
28 days is the average duration of drug and alcohol rehab in Leamington Spa, with detox taking around 1 week and therapy and relapse prevention combining for a further 3.
This can vary, however, depending on several factors such as:
The severity of the condition
The presence of another mental health condition (dual diagnosis)
An individual's attitude and motivation
The substance in question
What Happens after Drug & Alcohol Rehab to Help Recovering Individuals?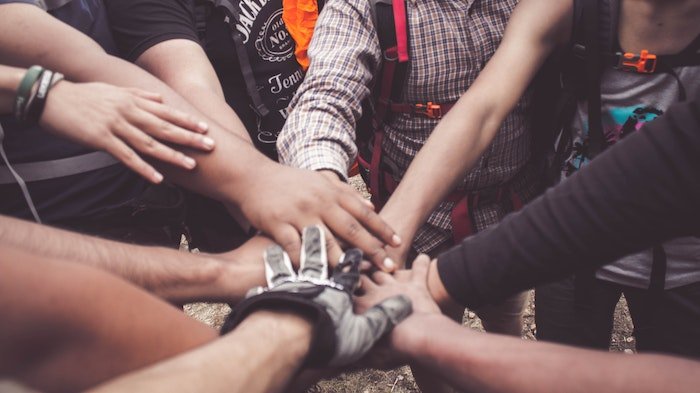 Drug and alcohol rehab in Leamington Spa offers a lot of support for individuals wanting to beat their addiction, but that does not mean that their road to recovery needs to end when they complete this initial process of treatment.
Aftercare is available up and down the UK, and it can come in a variety of forms to support individuals as they continue making positive progress. It can support both physical and mental health, and also offer an experience more tailored to specific needs.
For example, those recovering from alcohol addiction can access Alcoholics Anonymous meetings. These introduce recovering individuals to one another and facilitate conversations about the challenges of sobriety and how they can support one another.
Alcoholics Anonymous, Narcotics Anonymous, Cocaine Anonymous and SMART Recovery are all excellent examples of mutual support groups that can provide key help during the aftercare process to ensure that a recovered stays sober.
To discuss your options for drug and alcohol rehab in Leamington Spa, please call our dedicated team on 0800 088 66 86.
I feel Scared about Alcohol & Drug Rehab – Is this Normal?
Upon discovering that their substance use is unhealthy, it is perfectly normal for individuals to feel frightened about the future. Treatment can seem daunting or confusing, and this can lead to them experiencing anxiety or panic about what they are going to have to go through.
While it can feel incredibly strange, this is a very common and normal reaction. There are a variety of places individuals can turn to for support, including their GP and us here at Rehab Recovery.
What individuals must be wary of is that they do not allow their fear to stop them from seeking support altogether. Addiction only gets worse the longer it is left untreated, so it remains important that those who are scared about rehab still take steps to arrange to get help.
Helping Someone you Love to get into Drug & Alcohol Rehab in Leamington Spa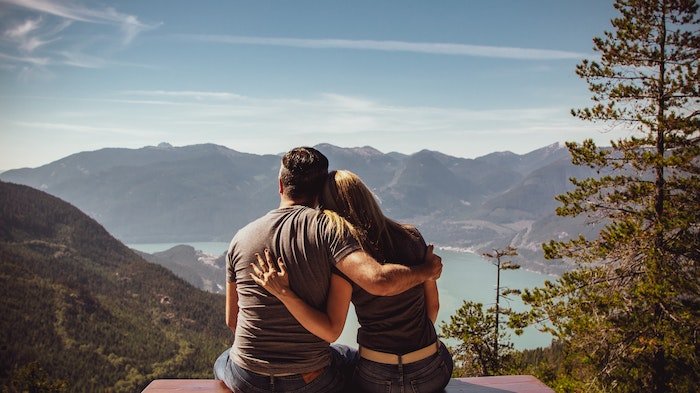 When an individual acknowledges that they themselves are struggling with substance abuse, they have the power to do something about it.
However, in the event that they notice unhealthy substance use in a friend or loved one, the situation is more complicated.
It is normal to want to help someone you care about get the help that they need, but how can it be done? Encouraging an individual to recognise that they need help poses the risk of upsetting or angering them, so steps need to be taken carefully.
A common approach is to gently talk to the individual one-to-one and ask them if they have noticed their substance use getting out of hand. Alternatively, an intervention can be arranged, but these require much more planning and coordination.
With an intervention, family and friends meet to confront an individual about their behaviour. Everyone shares how the problem has affected them, and the overarching goal is to show the individual how they can be supported in seeking rehab.
To discuss your options for drug and alcohol rehab in Leamington Spa, please call our dedicated team on 0800 088 66 86
Residential vs. Outpatient Addiction Treatment – What are Each of their Strengths?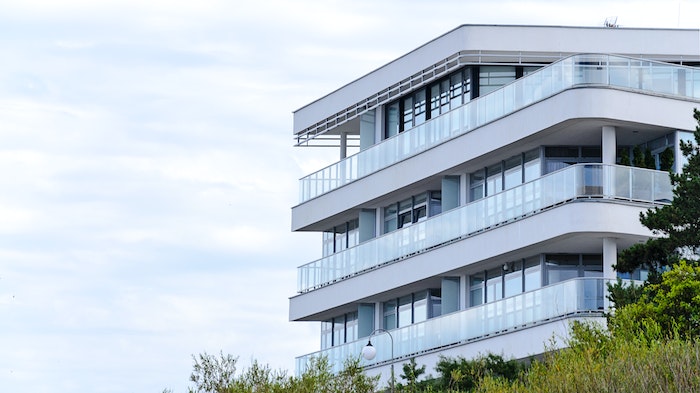 Drug and alcohol rehab in Leamington Spa can come in one of two forms. There is residential rehab, which involves individuals living within a facility while they undergo treatment; and outpatient, which allows them the freedom to go home.
With residential rehab, individuals are provided with 24-hour support and have immediate access to medical experts and other recovering individuals. This ensures they are always protected from harm and have support and guidance available to them at all times.
Outpatient, on the other hand, is flexible. It allows individuals to attend treatment while also maintaining their work and family schedules.
Sessions can also be adapted to suit whatever they are struggling with at the time, keeping support relevant and helpful.
In general, residential rehab is most suitable for those with more serious substance use disorders who require physical detox and thorough therapy.
Outpatient, however, is better suited to those requiring advice and guidance in order to prevent their unhealthy substance use from becoming a bigger problem.
What are the Advantages of Private Alcohol & Drug Rehab?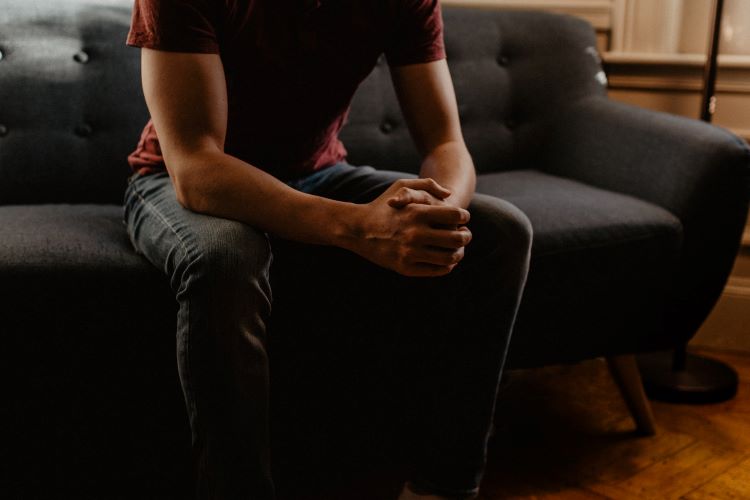 When it comes to residential drug and alcohol rehab in Leamington Spa, individuals will most likely be looking at a private rehab experience. These programmes are definitely the most expensive treatment option, but that does not mean that they are unviable.
In fact, private rehab facilities offer a range of benefits that make them the best way to confront and overcome a substance abuse problem.
Comfort and privacy at rehab
One of the most appealing benefits of private rehab is its ability to provide individuals with private accommodation and personal catering. As well as their own bedroom and bathroom, they are given food designed to suit their dietary needs and preferences.
While these things are immediately attractive, they provide the hidden function of making individuals feel safe and cared for during rehab, which in turn improves their concentration and motivation for treatment.
The basics at their best
All drug and alcohol rehab in Leamington Spa offers a programme of detox and therapy, but private facilities will provide these fundamental programmes to an impressively high standard.
Not only will these treatment centres employ the best of the best experts and doctors in order to provide top-quality detox and therapy, but they will also employ a large number of staff.
This means that the staff-to-patient ratio will be high, ensuring that those needing support always have someone they can turn to.
Complementary rehab facilities and activities
In addition to the basic treatments associated with effective rehab, private facilities can offer individuals a variety of other activities which complement and build upon the support offered by detox and therapy.
These can help the physical body – including exercise classes, hiking trips, and yoga – and also the psychological and emotional well-being of individuals – including holistic therapies, equine therapy, mindfulness, Reiki, acupuncture, art therapy, music therapy, relaxation and spiritual remedies.
To discuss your options for drug and alcohol rehab in Leamington Spa, please call our dedicated team on 0800 088 66 86
Should I Choose NHS Treatment Or Private Addiction Treatment?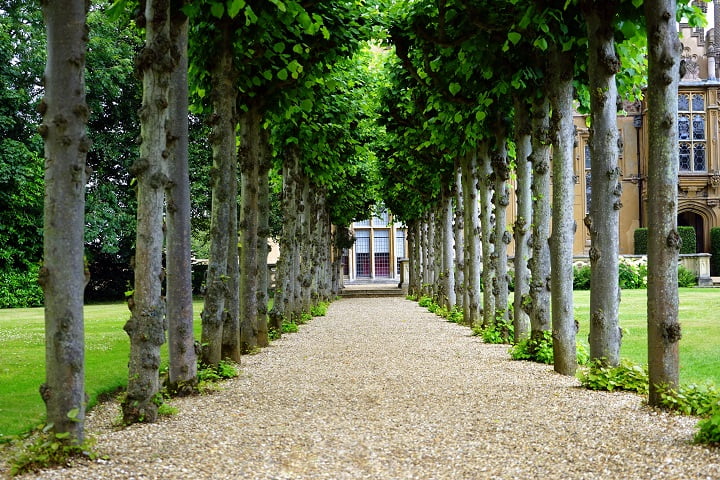 With private treatment, admission is immediate.
With NHS treatment, the odds are good that you will be placed on a long waitlist with no official timeframe for treatment.
This can be disheartening for those who want access to care as soon as possible.
The other main difference between NHS treatment and private treatment is that NHS treatment is free.
This makes it seem like an attractive option – however, free treatment doesn't automatically equate to the best form of treatment, so it is important to do your research.
Private treatment often includes more privacy with inpatient programmes offering single occupancy rooms with adjoined bathrooms.
The level of care is unmatched with many private rehab programmes also offering dual diagnosis treatment programmes and support for mental health conditions.
Regardless, several free and NHS and NHS Foundation Trust-run recovery services operate in and near to Lemington Spa, including:
1. Rise – Orchard House
Address: 83 Radford Road, Leamington Spa, CV31 1JQ
Telephone: 01926 881 640
Website: https://cwrise.com/
2. Change Grow Live Rugby
Address: 35-37 Albert Street, Rugby, Warwickshire, CV21 2SG
Telephone: 01926 353 513
Website: https://changegrowlive.org/drug-alcohol-service-warwickshire/rugby
3. Springfield Mind
Address: Southborough Terrace, Brunswick St, Leamington Spa, CV31 2DT
Telephone: 01789 298 615
Website: https://www.springfieldmind.org.uk/
Home Drug Detox – Is it a Viable Option?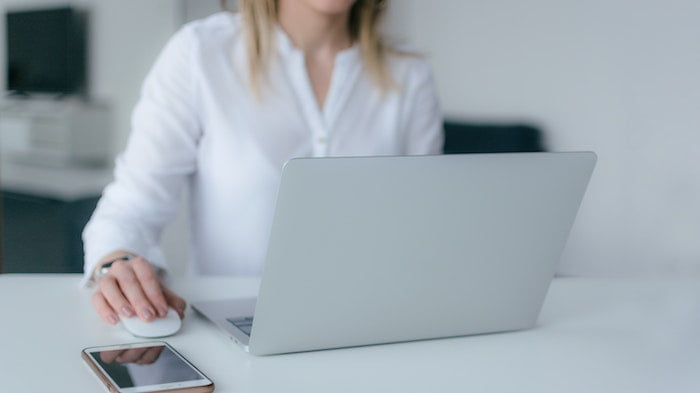 Rather than undergoing residential rehab in order to alleviate the physical hold that addiction has on an individual, there is also the option of a home detox, within which an individual receives benzodiazepine deliveries and attempts to quit their usage at home.
Of course, detoxing at home carries the risk of an individual coming to harm as a result of withdrawal symptoms, and in the majority of cases, it is recommended that that fighting addiction only undergo detox under residential supervision.
However, home detoxes can be useful if an individual is at the beginning of their condition's development. If their body has not yet developed a drastic dependency on a substance, home detoxes can be a safe way to get sober without having to formally undergo rehab.
Choosing the Right Rehab: What to Consider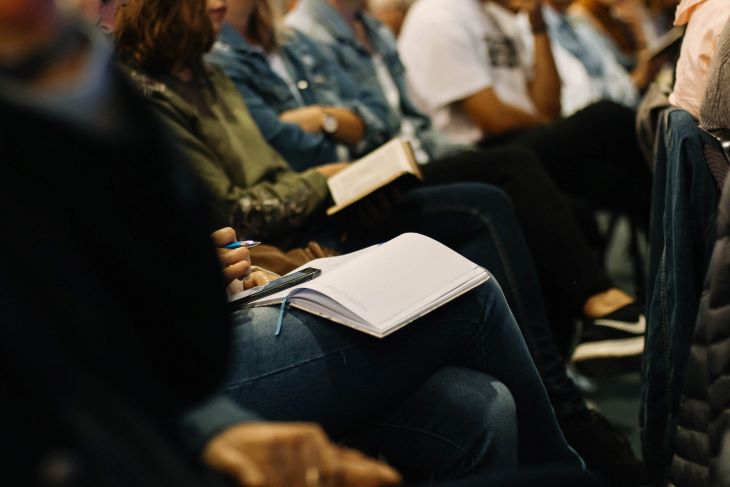 When displayed with the variety of options for drug and alcohol rehab in Leamington Spa, it can feel like an impossible task to find the right one for you and your situation. However, there are several things an individual can bear in mind to make the decision easier.
There are so many factors that might influence the suitability of a rehab programme, but some of the most important include:
Money – Every programme will have a different price, so budget considerations can help reduce the available options down to a more manageable list.
Location – There are plenty of facilities across Leamington Spa and the UK as a whole, so finding a programme that is local and easy to get to is important.
Treatments – Therapy can shift its shape and focus in order to support individuals in different situations, so checking what treatment a facility offers can help in assessing whether it will provide suitable support.
Additional facilities – Do you require private accommodation, tailored food catering, or holistic therapy? Some programmes offer activities and facilities which can improve an individual's overall experience of rehab, so these can be looked out for.
The Importance Of Dual Diagnosis Treatment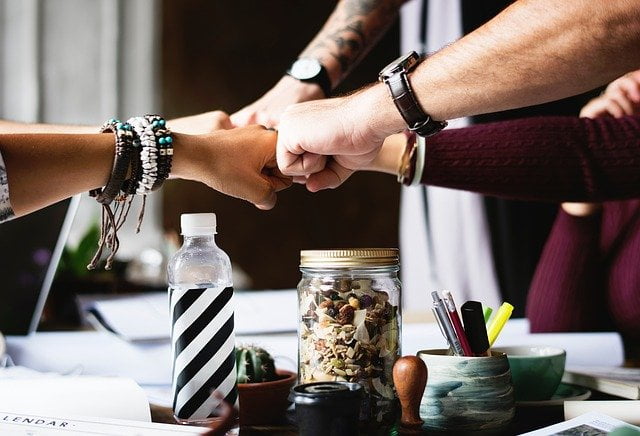 A dual diagnosis refers to when an individual presents both a mental health condition and an addiction.
Without professional help from psychiatrists, psychologists and trained mental health professionals, a dual diagnosis can often be hard to receive.
This is because some addictions often overlap, sharing the same signs and symptoms with many mental health conditions such as anxiety, depression, bipolar disorder, Borderline personality disorder, Schizophrenia, Obsessive Compulsive Disorder, Depression, Personality disorders, Post Traumatic Stress Disorder (PTSD) and eating disorders.
Your rehab facility may conduct a mental examination to examine your health and decide what treatments are necessary if you display symptoms of any of these diseases. This will take place as a result of a psychiatric assessment.
Through private psychiatric treatment, we can ensure you receive personalised support for both of your conditions.
If an adequate treatment programme is not provided, it makes achieving sobriety or long-lasting recovery very difficult.
This is another reason NHS addiction treatment is often so heavily criticised.
Many patients believe it lacks mental health support and doesn't cater to those with a dual diagnosis.
Sadly, this is down to a lack of funding and an increase in the number of patients requiring addiction treatment.
You can get free mental health support from organisations like Mind UK, Young Minds, Rethink Mental Illness, Samaritans and Papyrus.
For immediate admission, call Rehab Recovery today on 0800 088 66 86
Alcohol Rehab in Leamington Spa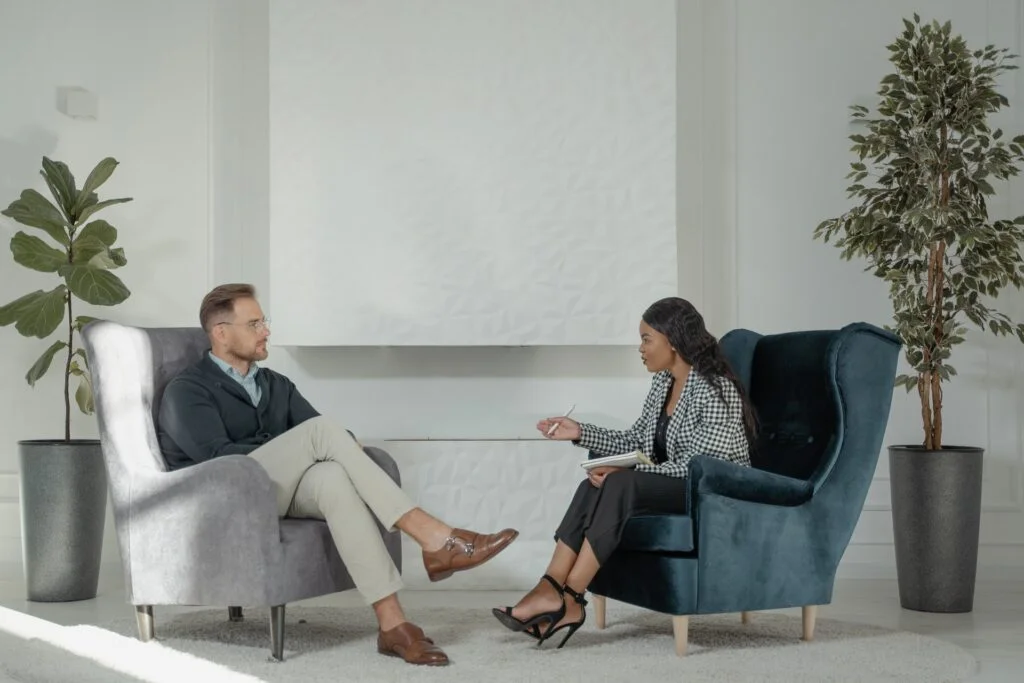 Alcohol addiction develops when alcohol dominates your mind, causing you to need more and more. Some people may end up binge drinking, while others gradually increase their frequency of drinking until it can become daily or even constant.
If left to take over, you can become at risk of developing wernicke encephalopathy and alcoholic hepatitis which can be very dangerous.
During an alcohol use assessment, you'll be asked a series of questions about your feelings towards alcohol, how often, and how much you're drinking. The CAGE questionnaire – an Alcohol Use Disorders Identification Test can help medical professionals give you a diagnosis.
Healthcare professionals and rehab clinics can determine if you have an addiction, and how severe it is, through the American Society of Addiction Medicine's Patient Placement Criteria (ASAM Criteria).
If your addiction is deemed severe enough, you will need an alcohol detox to safely reduce your intake.
Without a medicated detox, you risk Delirium Tremens, alcohol withdrawal syndrome and seizures, since your body may have adjusted to the presence of alcohol and adapted to it.
Librium is a common medication that reduces the symptoms of alcohol withdrawal.
Al-Anon, The National Association for Children of Alcoholics and Alateen are just some of the charities  that offer free help and guidance to people directly impacted by alcohol, and their family members, throughout the UK.
If you feel that you are slipping more and more into addictive tendencies or habits, then please contact us today at 0800 088 66 86
Leaving Your Rehab Centre & Aftercare
The goal of aftercare is to give you a solid support network so you can feel secure as you begin your new life.
It's important not to regress back to relationships involving codependency – that encourage or enable you to keep up your addiction.
New coping mechanisms and contingency management techniques will help you stay strong in the face of relapse triggers.
Sober living houses are a safe haven for people leaving rehab to reside in without any negative influences.
Getting Support from Rehab Recovery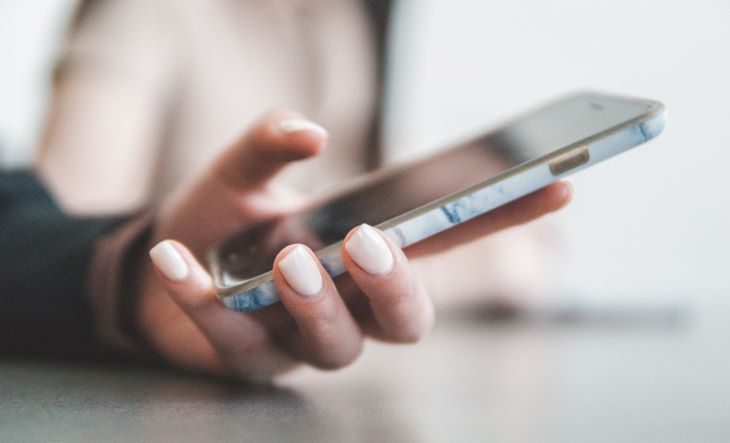 If you find yourself struggling with substance abuse, or suspect that you know someone who is, it's important to get help as soon as possible. Of course, this is much easier said than done, but there is plenty of support out there.
At Rehab Recovery, we understand how difficult it can be to face and confront substance abuse. That's why our team are on hand to answer your questions and guide you toward the addiction rehab you need to make a full recovery.
Let our team help you kickstart your road to recovery. Don't wait – give us a call on 0800 088 66 86.
Every rehab in England and Wales that we work with is vetted by the Care Quality Commission.
Get help for addiction across Warwickshire, including in Nuneaton, Rugby, Warwick, Bedworth, Stratford-upon-Avon, Kenilworth, Atherstone, Polesworth, Whitnash and many more.