Drug & Alcohol Rehab in Warwick
While the entire UK is battling a surge in addictions, the West Midlands is experiencing one of the highest rates in the country.
As the county town of Warwickshire with a population of 35,068, Warwick has endured its fair share of the addiction-related struggles affecting the Midlands.
Drug use statistics for Warwickshire have revealed the number of families experiencing the damaging consequences of addiction.
According to West Midlands government report, every three days somebody dies from drug poisoning.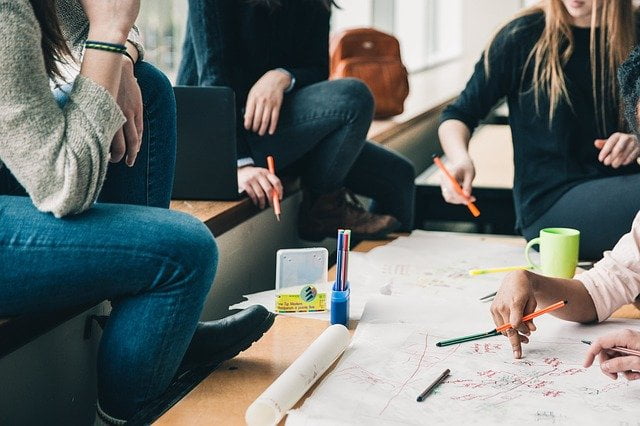 This harrowing figure has been rising since 2010 and for four years in a row has been the highest since records began.
Moreover, this data set reports that there are 22,500 regular cocaine and opiate users in the area in need of treatment at a drug and alcohol rehab in Warwick.
Unfortunately, these alarming figures aren't specific to drugs only.
The Local Alcohol Profiles For England states that in 2020, local hospitals recorded 29,084 alcohol-related admissions: putting an immense strain both on Warwick's healthcare and the social welfare of its residents.
If you're local to Warwick and have a substance use-related concern, now is the time to reach out.
Whether you're seeking help for yourself or someone dear to you, our team at Rehab Recovery offers comprehensive, personalised guidance.
What Is Substance Use Disorder (SUD)?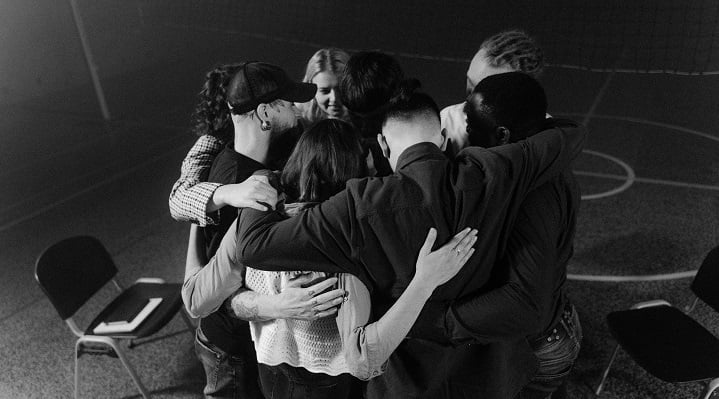 Substance addiction certainly isn't a recent phenomenon, with humans having sought the relief of drugs or alcohol for centuries.
However, what's new is its scientific term, known by professionals as Substance Use Disorder.
By giving addiction long-overdue clinical validation, stigmas claiming that victims are immoral have started to fade.
The disease model of addiction has highlighted that when someone is addicted to drugs or alcohol, neurological changes come into play.
This means that rather than being the behaviour disorder many believed it to be, an addiction coincides with functional and structural changes to the brain.
These changes occur in the brain's reward centre or the mesolimbic pathways.
Addictive drugs, including alcohol, provide a shortcut to this reward centre by releasing a flood of dopamine.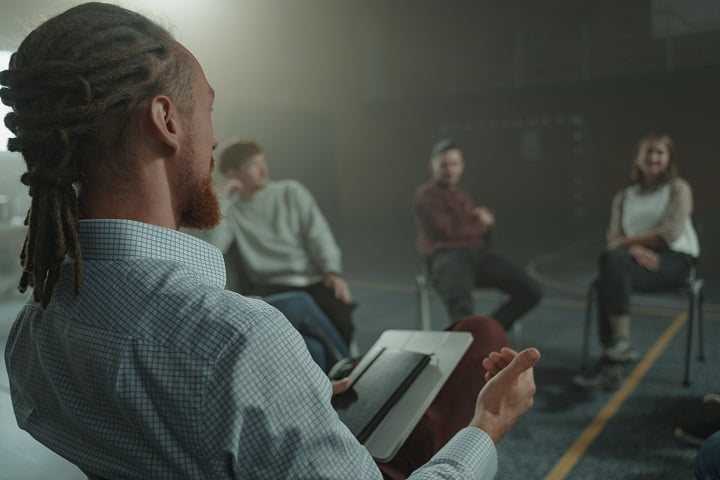 This "high" is used by many as a means to self-medicate or provide relief from pre-existing physical or emotional problems.
However, the subject will begin to experience cravings and continue taking a substance to point that it harms their daily life.
Eventually, they'll begin to experience a range of harrowing consequences- from damaged relationships to worsened career prospects and severe impacts on long-term health.
Despite the amount of research begin carried out to pin down the cause of SUD, experts don't have a definitive answer.
The ASAM clinical model describes addiction as "involving complex interactions among brain circuits, the environment, and an individual's experiences."
As such, it's crucial for those affected to receive personalised care at a drug and alcohol rehab in Warwick.
What Is A Drug and Alcohol Rehab?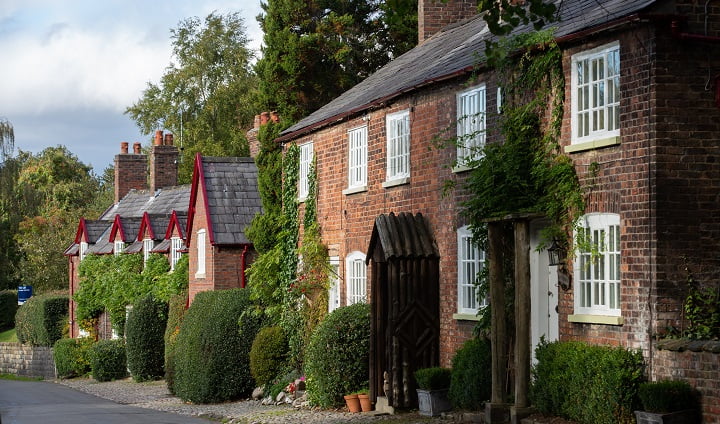 Attempting to recover from SUD on your terms, while admirable, is something rarely recommended by professionals.
Like other chronic health disorders, addiction requires long-term treatment via rehab.
A drug and alcohol rehab in Warwick refers to the actual clinic someone attends to access their treatment.
Here, a team of addiction specialists: including psychiatrists, counsellors and medical practitioners help patients to understand and recover from the symptoms of their SUD.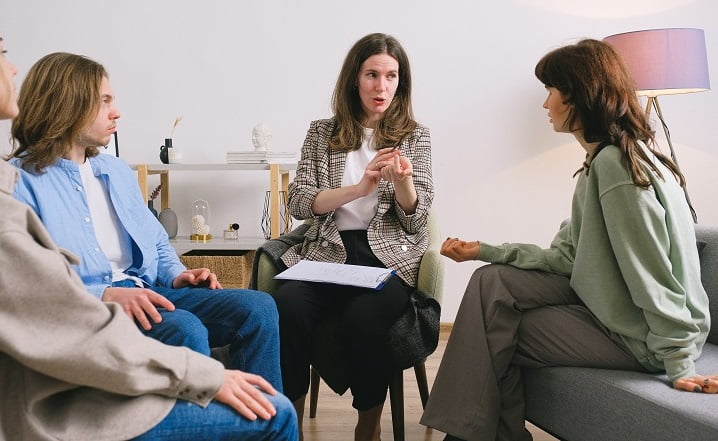 Oftentimes, victims of addiction will enter rehab as inpatients – meaning they move into catered accommodation on-site at their chosen clinic for the duration of their plan.
During their residency, they'll receive nutritional and holistic support, alongside bespoke psychotherapy and relapse prevention planning.
In many cases, a consultant psychiatrist will recommend patients to stay in rehab for around 28-days –  the length of a standard treatment programme.
After an initial detox of around one week, patients will complete a three-week course of therapy before continuing their care as an outpatient.
As an outpatient, individuals will continue attending either individual or group therapy before returning home in the evenings.
This means they'll continue to receive the benefits of attending a drug and alcohol rehab in Warwick after completing their inpatient programme.
Co-Occurring Disorders And Addiction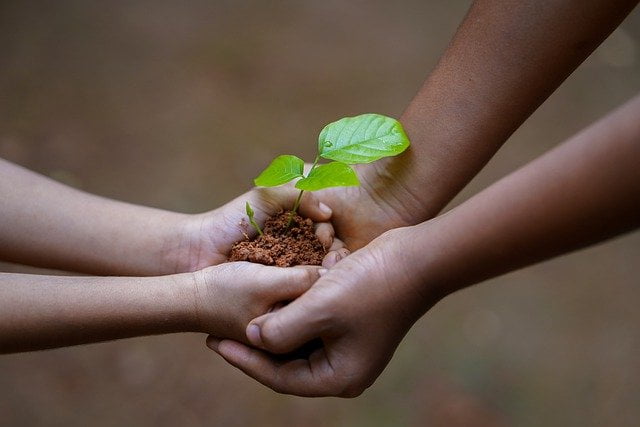 There are a variety of factors that professionals consider when designing someone's treatment programme, and one of these is the presence of a dual diagnosis.
In the context of addiction, a dual diagnosis refers to having both a substance use disorder and another co-occurring condition.
Usually, a substance use disorder is preceded by other emotional problems or diagnosable mental health struggles.
This is an unfortunately common scenario, with one government report revealing that 59% of individuals presenting for addiction treatment have a mental health need.
Some examples of mental health conditions that occur alongside addiction are:
When substance addiction and mental illness occur together in one person, they'll need specialised treatment in the form of a drug and alcohol rehab in Warwick.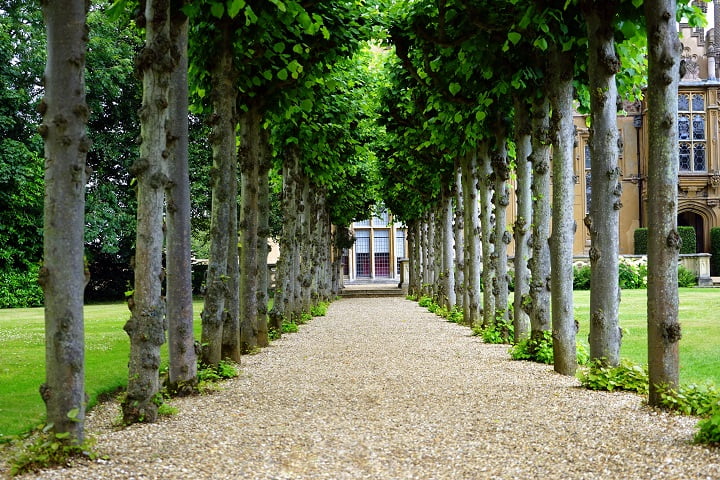 This is because people with co-occuring disorders are at greater risk of acute withdrawal, symptomatic relapses and treatment retention issues.
Moreover, in many cases, one condition has either caused or exacerbated the other.
For example, someone with an anxiety disorder may take opiates to relax them and produce a temporary sense of calm.
On the other hand, chronic substance use can lead to depression, anxiety and other psychiatric conditions.
Fortunately, full recovery from both conditions is very possible through an integrated treatment programme.
If you suspect that either yourself or a loved one requires a dual diagnosis, help is available via a personalised programme at a drug and alcohol rehab in Warwick.
Staging An Intervention For A Loved One In Warwick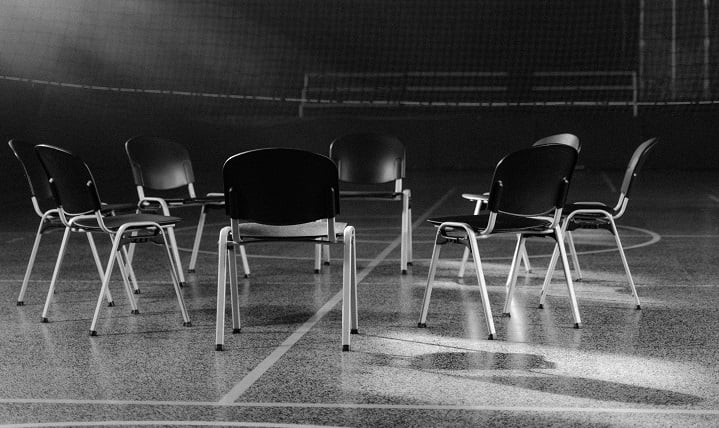 An intervention requires an individual or a group of people to intervene in someone's life with the hopes of changing their negative behaviour.
As many victims of SUD become stuck in a phase of denying their addiction, interventions can be a great way of guiding them toward treatment.
There are a variety of intervention styles, from positive reinforcement led techniques to tough love approaches.
Whichever one is the right fit for you and your loved ones, it's recommended to seek out the expertise of an interventionist.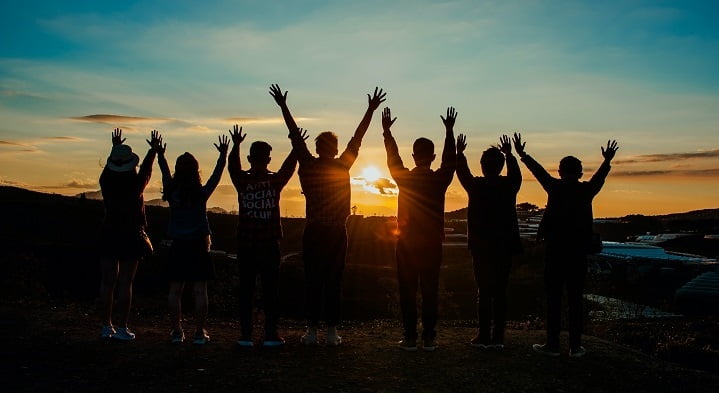 An interventionist, also known as a recovery consultant, will have years of training and experience in staging effective interventions.
They'll be consultants at a local drug and alcohol rehab in Warwick, or psychiatrists working independently.
Not only do they assist families in planning treatment for their addicted loved ones, but they also put together the logistics of an intervention.
This includes organizing a time, place and location for each session, as well as rehearsals and informative workshops for participants.
CRAFT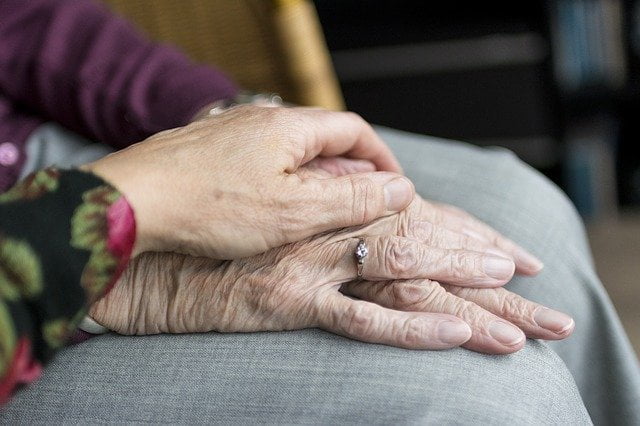 To enhance communication and help each family member stay positive during the intervention, tools such as CRAFT are helpful.
CRAFT's philosophy is to guide addicted individuals toward treatment in a non-confrontational manner, while still letting them face the consequences of their addiction.
Can I Access Addiction Treatment Through the NHS?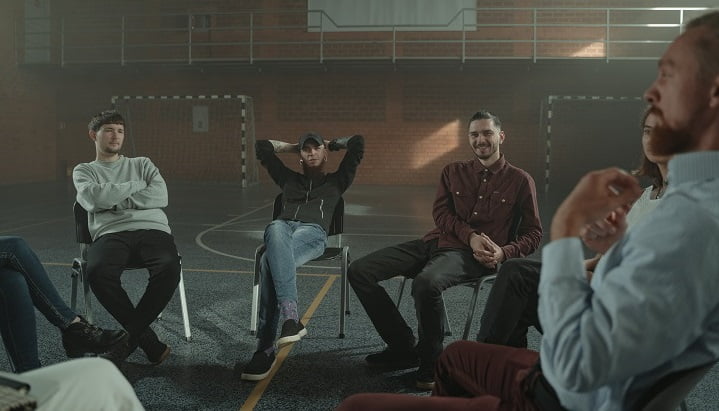 Treatment for substance use disorder is available to all UK citizens under the NHS.
There are many options available for addiction care under the NHS, including community programmes, temporary residential detox and outpatient treatment.
While these options may be avenues you wish to consider, there are other options for beginning your recovery – you can also opt for private treatment at a drug and alcohol rehab in Warwick.
Both public and private services have their strengths and weaknesses, and it's important to evaluate both options in light of your unique circumstances.
Pros And Cons Of Public Addiction Treatment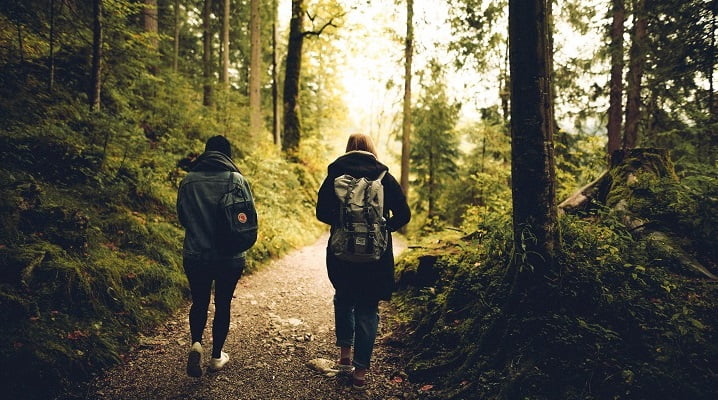 Undoubtedly the biggest draw of NHS addiction services is that it offers treatment to those unable to pay for private care.
Patients on the NHS receive full financial protection without having to fret about the potential financial burden their addiction is causing.
Moreover, NHS-funded treatment at a drug and alcohol rehab in Warwick is of a high standard, with care delivered by a team of addiction specialists.
Oftentimes, the same psychiatrists and clinicians work in both public and private treatment settings.
This means NHS patients can access the same expertise for a lower cost.
Another strength of NHS treatment for SUD is the level of flexibility it offers patients
Individuals undertaking public treatment can easily manoeuvre therapy appointments to fit their unique schedules and responsibilities at home.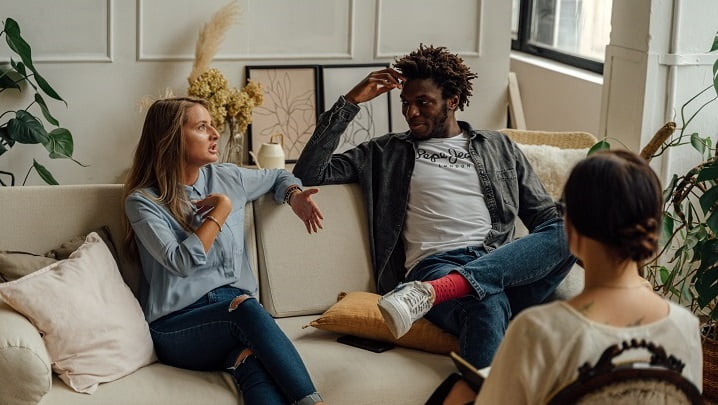 This is because, due to the expense of residential rehab care, the majority of NHS treatment is offered on an outpatient basis.
Within this bracket, individuals are assigned either regular or intensive outpatient programmes depending on their severity.
Those with mild addictions are often recommended the regular outpatient programme, where they'll attend appointments one or two evenings per week.
For more serious cases of SUD, intensive outpatient programmes often achieve the best results, as sessions take place multiple times per week.
Cons of NHS Treatment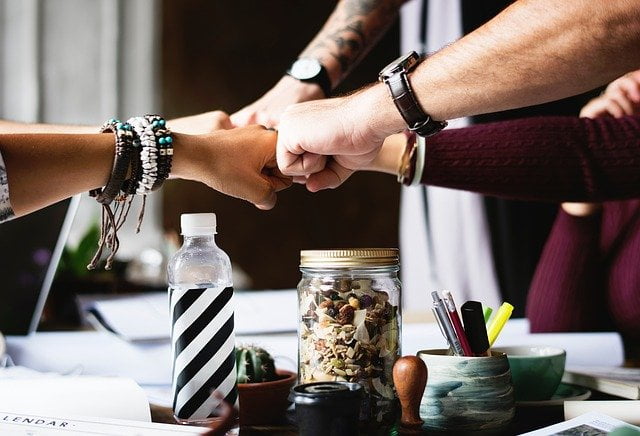 While NHS care at a drug and alcohol rehab in Warwick is optimal for many, public services still have their weaknesses.
Most notably are the long waiting lists that have been made worse by government cuts and post-pandemic demand.
Oftentimes, patients requiring urgent treatment for addiction must wait for weeks or even months to see a specialist.
This can be incredibly dangerous as an individual's substance use continues to spiral out of control.
Furthermore, patients who have to return home as part of their outpatient NHS programmes are at a greater risk of relapse.
While the home environment can be comforting, it also comes with many triggers or tempting social situations that can lead someone to begin using again.
Instead, it's recommended patients remain in a clinical environment to fully focus on recovery.
Pros and Cons of Private Addiction Treatment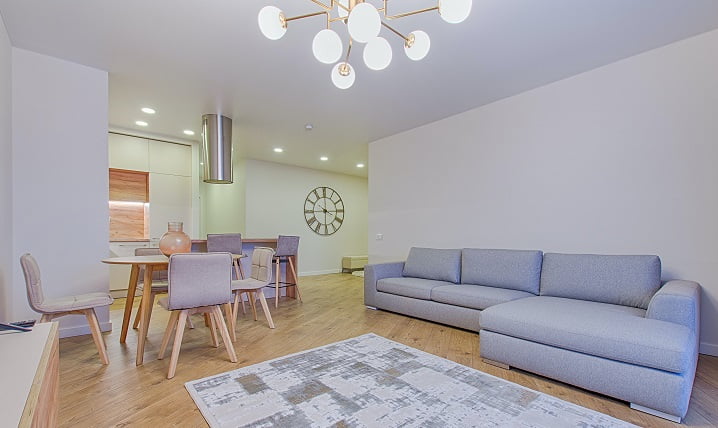 While previously thought to be reserved for the rich and famous, private addiction treatment is becoming more accessible each year.
A private drug and alcohol rehab in Warwick allows patients to live on-site for the duration of their treatment.
During their inpatient residency, they'll undergo a comprehensive wellness and personal development programme.
This gives patients 24 hours access to a range of high-end clinical facilities, and a place to fully focus on their recovery without worrying about encountering alcohol or drugs.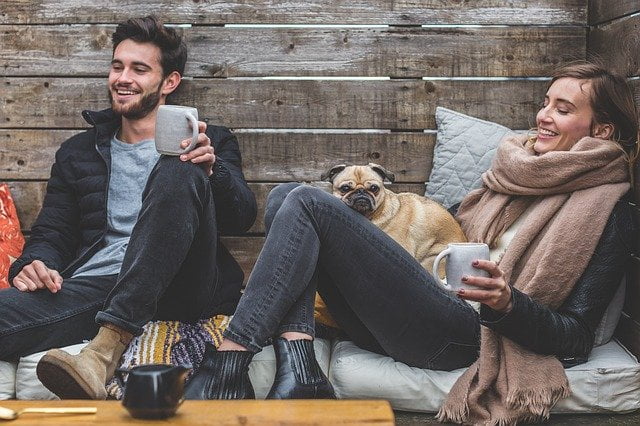 Moreover, as soon as an addicted individual chooses to accept treatment, they'll be placed in a private rehab either immediately or within 24 hours.
They'll be able to move straight into peaceful, modern accommodation set in an environment conducive to healing.
Throughout their time at a private drug and alcohol rehab in Warwick, patients will benefit from fully personalised recovery.
Unburdened by lack of funds or patient demand, these clinics can focus wholly on each individual and their unique set of issues.
This means bespoke therapy designed to help you complete your recovery journey.
Cons of Private Treatment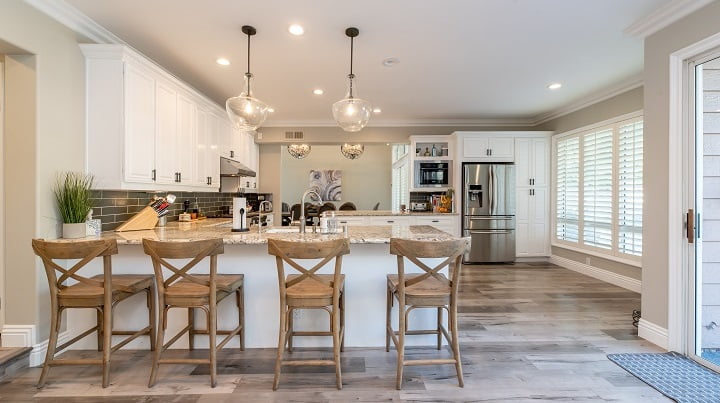 However, akin to public treatment services, private rehab won't be appropriate for everyone.
Some people might find the rural location of many private rehabs to be isolating, whilst others may only have mild addictions and consider inpatient treatment to be overly restrictive on their freedom.
But for many, the idea of paying a large sum for their addiction treatment is overwhelming.
While some private facilities in Warwick are affordable, luxury centres can cost thousands per week depending on how long someone's programme is.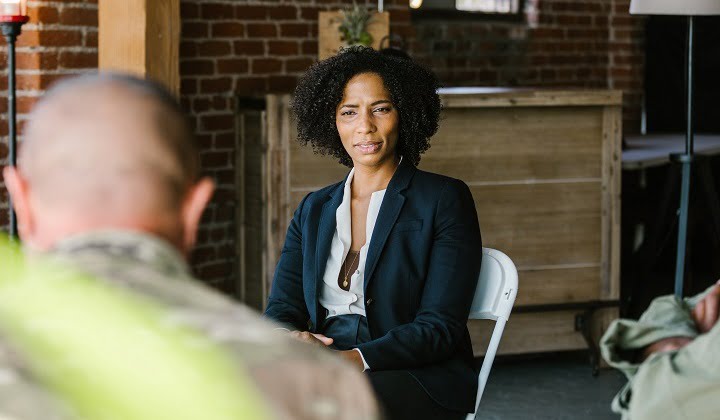 For such rehab clinics, patients can expect to pay up to £5,000 for one week of treatment.
However, more affordable clinics will cost £1,000 per week, which equates to around £4,000 for a standard one-month residency.
While the fees for private rehab can be substantial, patients will receive fully integrated care during their time at rehab, including accommodation, meals, medical support and world-class facilities.
Moreover, a drug and alcohol rehab in Warwick can likely offer a tailored payment plan to make treatment more affordable.
Rehab For Alcohol And Heroin: Recovering From Physical Addictions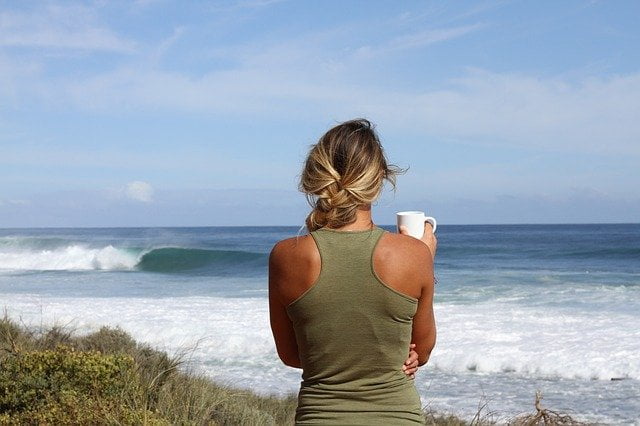 While it may seem strange to put alcohol and heroin into the same rehabilitation category, both substances cause intense physical addictions often requiring similar treatment styles.
Although each case of SUD requires customised care, effective treatment for opiate and alcohol use disorders begins with a medicated detox at a drug and alcohol rehab in Warwick.
Because those addicted to alcohol or heroin have developed a high tolerance, they're at risk of developing serious physical withdrawal symptoms once their intake is reduced.
Sudden cessation can be incredibly uncomfortable, even fatal, which is why pharmacological intervention is needed.
Supervised detoxification for these substances begins with a comprehensive medical evaluation, after which a bespoke detox plan will be set in motion.
A set of interventions will begin shortly after the patient had their last dose or drink, otherwise known as stabilization.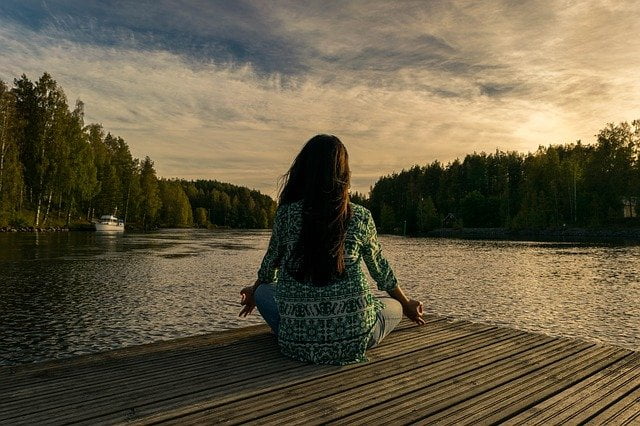 The active detox phase usually lasts around 7-10 days depending on how severe a patient's opiate or alcohol dependency is.
At a drug and alcohol rehab in Warwick, they'll receive constant supervision.
To avoid some of the most acute withdrawal symptoms, patients may temporarily receive Benzodiazepines.
This medication reduces the risk of convulsions or tremens and is usually utilised alongside Naltrexone for cravings.
For those suffering from heroin use disorder, their detox process may include substitution therapy.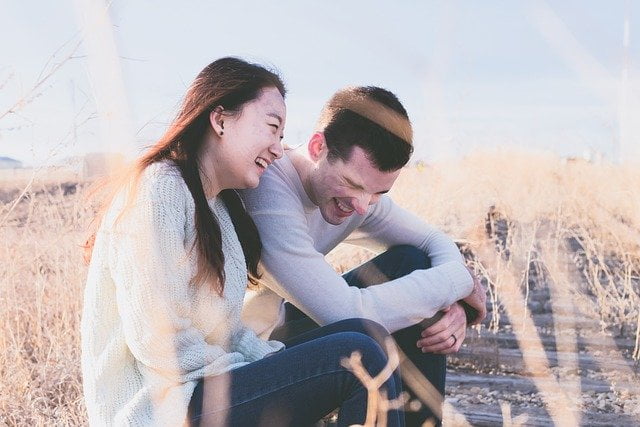 This involves prescribing controlled amounts of longer-acting but less euphoric opioids such as Methadone or Suboxone to minimise withdrawal.
However, removing the physical component of alcohol or heroin addiction is only one part of recovery.
After between 7-10 days of detox, patients are urged to complete a longer programme of around 20 days.
This gives enough time to explore the initial causes of their addiction and learn relapse prevention techniques.
Rehab For Cocaine And Cannabis: Recovering From Psychological Addictions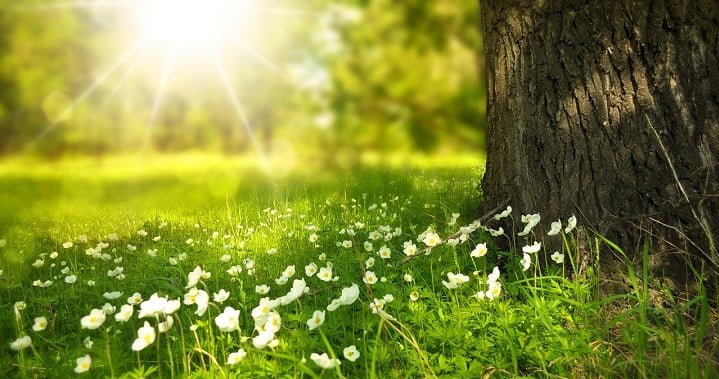 Whilst those addicted to cannabis or cocaine may not suffer physically when they abstain, they're more likely to suffer mentally and emotionally.
Withdrawing from stimulants or cannabis won't induce the severe bodily symptoms seen in heroin addictions, but the victim is more likely to experience restlessness or anxiety.
As a result, these kinds of addictions require a different approach to treatment at a drug and alcohol rehab in Warwick.
In the initial stages of rehabilitation, patients must spend enough time cleansing their bodies of all toxins and substances.
They'll need to stabilize mentally in a comfortable, safe environment before progressing onto psychotherapy.
While patients may have co-occurring conditions in need of medication, the actual detox for cocaine and cannabis usually goes ahead sans medication.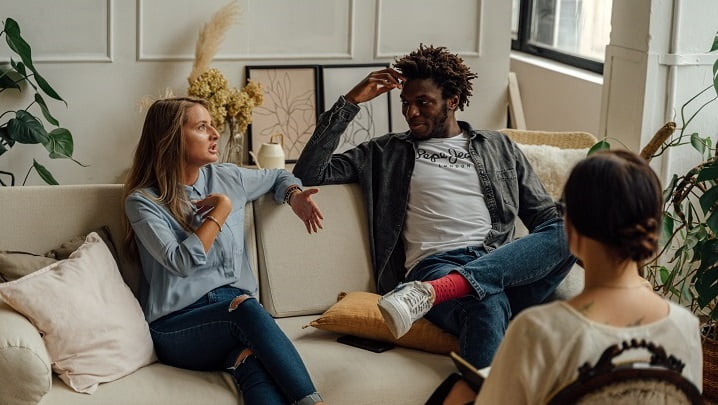 Instead, the main goal is to provide an optimal environment for patients to achieve sobriety.
Although guidelines state that the longer someone has been using cocaine or cannabis the longer their detox should be, many individuals stabilize within one week.
During this time, they'll receive a wide selection of support including holistic therapy sessions to optimise their physical and mental health before beginning psychotherapy.
For the remainder of their treatment at a drug and alcohol rehab in Warwick, patients will encounter a range of therapies to encourage long-term abstinence.
One form of behavioural intervention that has helped many patients battle stimulant or cannabis addiction is Contingency Management (CM).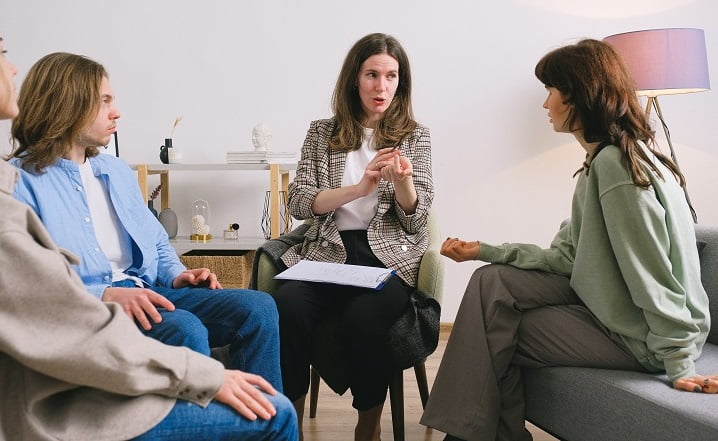 CM programmes use voucher-based reinforcement to reward patients for good behaviour throughout their treatment plan.
Vouchers can be exchanged for tangible prizes including gift cards, food vouchers, movie tickets, or sporting goods.
When used alongside traditional counselling methods at a drug and alcohol rehab in Warwick, CM has been shown to encourage treatment attendance, improve adherence to medications and improve overall motivation.
Therapeutic Methods At A Drug And Alcohol Rehab In Warwick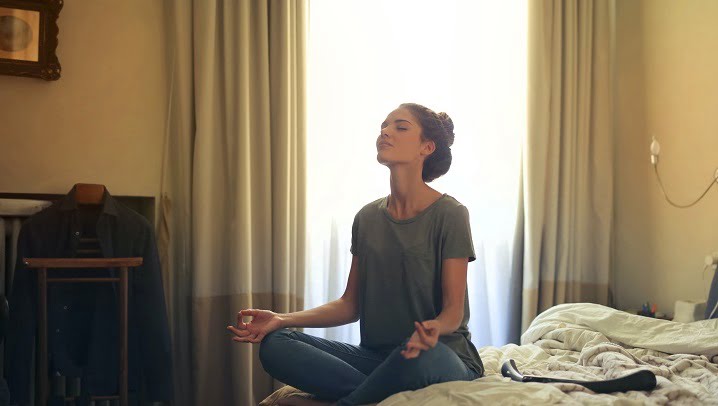 Therapy is a term that has become synonymous with rehab and is the first thing many people expect to face when treating their substance use disorder.
Indeed, both individual and group therapy sessions are an integral part of rehab as they address the long-term, psychological symptoms of addiction.
Dialectical Behavioural Therapy (DBT)
DBT is a modified type of Cognitive Behavioural Therapy originally developed to treat those with personality disorders and chronic anxiety.
However, it's frequently being utilised to treat those with SUD, or more specifically those with emotional distress at the root of their addiction.
During sessions, patients are encouraged to change unwanted emotions or behaviours while simultaneously accepting themselves for who they are.
This means that any changes are entirely positive and don't come at the cost of their sense of self.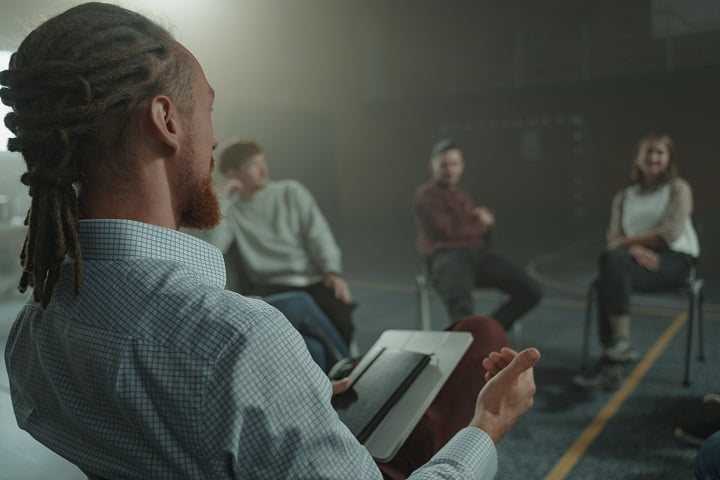 Cognitive Behavioural Therapy (CBT)
Anyone in the realm of addiction treatment is familiar with Cognitive Behavioural Therapy – a long-standing component of recovery programmes across the world.
CBT is often cited as the best way to uncover the underlying causes of someone's addiction, through carefully analysing and restructuring their behaviour.
The techniques used by a CBT therapist at a drug and alcohol rehab in Warwick aim to uncover a patient's cognitive distortions.
These are unhelpful, often irrational ways of thinking that can contribute to harmful substance use.
For example, catastrophising is a common cognitive distortion capable of impeding someone's recovery.
This is because they'll assume the worst-case scenario in any given situation, which breeds anxiety and mistrust.
Thankfully, with many CBT sessions those plagued by negative cognitive patterns can learn ways to manage them, and even change them for the better.
This can be as simple as learning ways to effectively deal with stress such as mindfulness.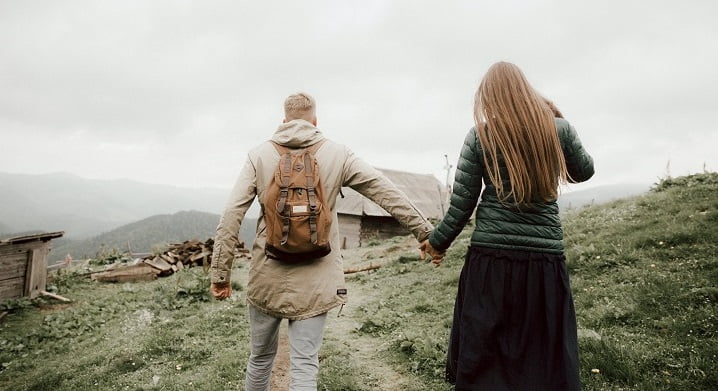 Holistic Therapies (HT)
Holistic Therapy draws on multiple therapeutic approaches and techniques, making for a thorough approach to addiction treatment.
Rather than treating one symptom or even a set of symptoms, HT addresses the entire person including their mind, body and spiritual health.
While rarely used as standalone addiction treatment, HT sessions inspire patients to make positive, healthier changes to their lifestyle outside of treatment.
Therefore, workshops cover a huge range of energy-boosting activities including yoga, music, cooking and art.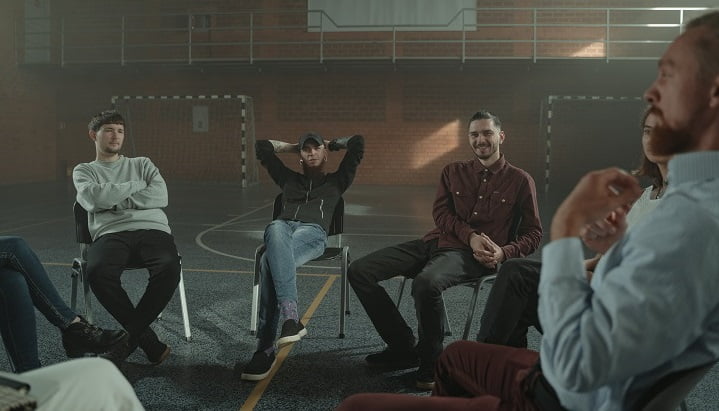 Support Sessions & Group Therapy
Despite the importance of therapist-led, one-on-one counselling, peer support is an essential part of treatment at a drug and alcohol rehab in Warwick.
During these sessions, patients can talk freely about their experiences with addiction and find solidarity with those in similar situations.
These sessions create a social, supportive and non-judgmental environment for patients to explore both the highs and lows of their recovery.
Moreover, support groups formed in rehab may continue to meet in their wider communities via a local fellowship group.
Getting Help Today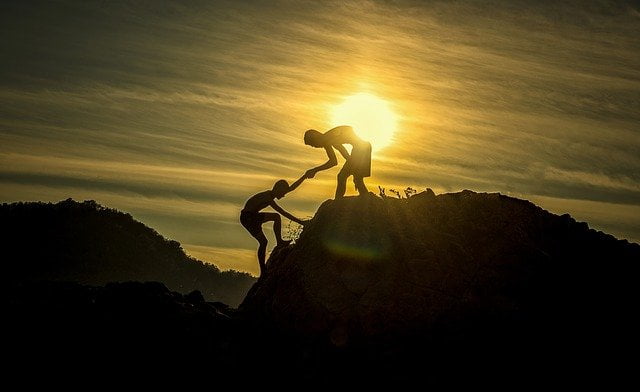 If you are worried about the substance use of yourself or someone you love, it is better to get help sooner rather than later.
Call a member of our team today on 0800 088 66 86 for advice on the next steps you can take to beat addiction for good.
When you make the choice to reach out and get help for your addiction, you're choosing to pursue a happier, healthier and longer life.