Drug and Alcohol Rehab Coventry
When substance abuse or addiction reach the point where an individual starts to think about getting help for the problem, the time has undoubtedly come to find a rehab treatment centre.
And although making the decision to go to drug or alcohol rehab Coventry or afar can prove to be one of the most challenging moments a person with a drug or drinking problem can face, it is a choice that can ultimately change one's life forever.
The thing is, without attending rehab it can be very hard to overcome an addiction. This is because addiction is a multi-faceted condition that needs to be treated on the many different levels of which it's comprised.
Ending addiction is more than just quitting the use of drugs or alcohol. It involves learning about addiction and the best ways to overcome it for good. Going to rehab is the best way to do this.
Comprising 0.061% of the population and being the second-largest city in The West Midlands, Coventry is not exempt from The UK's substance use crisis. Unfortunately, this has only worsened due to covid, with many people turning to drugs and alcohol as a coping mechanism.
Recent government reports have shed light on Coventry's continuing battle with drug addiction. Harrowingly, there are around 22,500 regular cocaine and heroin users in the West Midlands area, and every 3 days someone dies from drug poisoning.
Figures are similarly alarming for the rate of alcohol-specific deaths in the Coventry region. As revealed by the ONS report for 2020, the West Midlands has a rate of 12.1 to 16.1 deaths per 100,000 people, which is an increase of 33% compared to previous years.
Of course, behind these worrying statistics are countless families and lives that are being impacted by substance addiction. It's estimated that 22,500 children in the West Midlands have a parent or parents with serious drug problems.
Start your recovery journey today by calling our expert team on 0800 088 66 86
The Disease Model of Addiction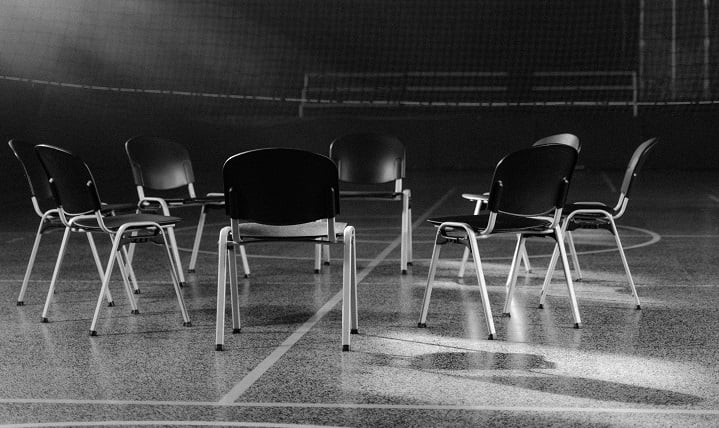 On account of scientific advances, addiction has now been recognised as a debilitating and chronic illness. After years of damaging stigma claiming SUD as a moral defect, it's now widely known as a disease of brain-related circuitry.
Among its causes are a combination of genetic, environmental, and biological factors- as stated by experts in addiction treatment. Furthermore, the disease model of addiction states that this disorder alters the brain's reward pathways to cause chronic relapsing.
With continued substance use, the victim's level of dependence will increase and form a vicious cycle of temporary abstinence and relapse.
Without medical and holistic assistance, this cycle of addiction will likely continue. Therefore, it's in this way that SUD resists the definition of free will previously assigned to it.
If this sounds familiar to you concerning yourself or a loved one, it's important to seek expert guidance. Here at Rehab Recovery, we can help you access the help of a leading drug & alcohol rehab in Coventry.
The Rehab Recovery Admissions Process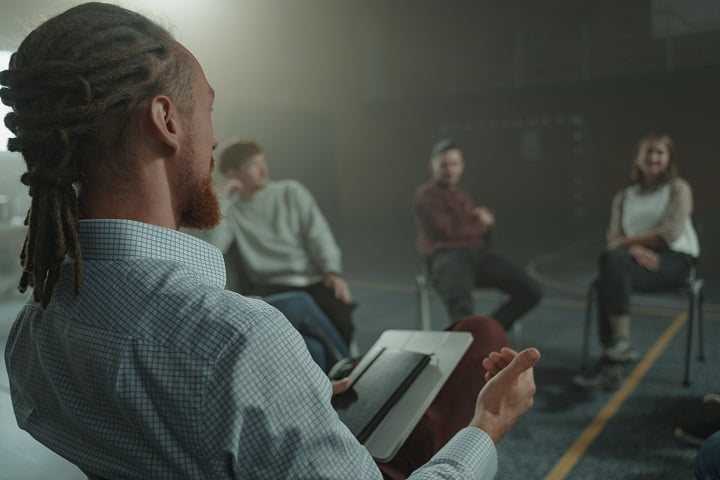 Once you call our admissions team, they'll work with you to arrange a free phone consultation wherein you'll have the opportunity to discuss your needs and preferences.
While it may sound intimidating, this consultation is completed in a very casual manner by staff who will make you feel at ease. Lasting around 20 minutes, the call consists of patients discussing their details and requirements for choosing a drug & alcohol rehab in Coventry.
In most cases, these specifications vary from the budgetary, facility, location preferences, and many more. Whatever your specific needs, the team at Rehab Recovery will ensure that each requirement is met.
Oftentimes, models such as The ASAM Criteria are used to determine which rehab clinics a patient will enter. It utilises a list of objective guidelines to plan where an individual is placed, how they'll undergo recovery, and how their aftercare will be structured.
The criteria are guided by certain principles: such as personalising treatment for each patient, considering the whole person, and individualising treatment timelines. At its core is the belief that when it comes to addiction treatment, one size does not fit all.
Another framework used to understand the severity of someone's addiction is The Diagnostics and Statistical Manual of Mental Disorders (DSM-5). This is often used by professionals in the admissions process to match a patient with their optimal rehab.
Within this framework, there are 11 signs or symptoms to use as a basis for SUD diagnosis. If an individual is suffering from two or three symptoms, it shows that they are suffering from mild SUD, whereas more than 5 is deemed moderate to severe.
The primary physical symptoms include impaired control, withdrawal, and sustained use despite known problems. Also among these signs are social problems which can range from social isolation, neglecting responsibilities, and so on.
Start your recovery journey today by calling our expert team on 0800 088 66 86
The Alcohol Use Disorder Identification Test (AUDIT)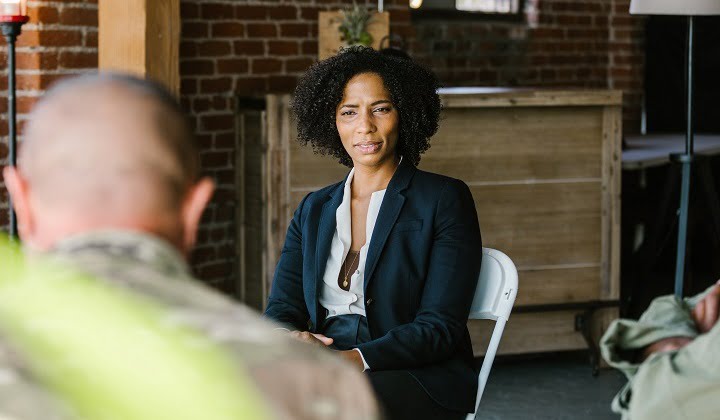 For problems relating specifically to alcohol, there are many similar tools for assessing the need for treatment. Of these, perhaps the most commonly implemented by clinicians is the Alcohol Use Disorders Identification Test (AUDIT).
Initially published in the early 1990s, AUDIT uses data on Alcohol Use Disorders from a collaborative study by The World Health Organization (WHO). Since its advent, AUDIT has become the most trusted and widely used screening model for alcohol addictions.
It operates by presenting subjects with a self-assessment format, whereby they answer questions to determine their level of alcohol dependence. It also provides an all-important framework for intervention which is frequently used by healthcare professionals.
The 10 questions outlined in AUDIT have been designed to evaluate someone's overall severity. It also detects the presence of both psychological and physical symptoms in the individual.
To begin, the subject is asked to give a ballpark figure of alcohol units consumed daily. Following this, questions are based on whether they need a drink to begin the day if they suffer from withdrawal and other negative impacts of their drinking.
Responses are scored and swiftly reviewed by an expert to ensure each individual can start their recovery journey promptly. From here, professional advice can be given and future treatment plans created.
What is an Intervention and When is it Needed?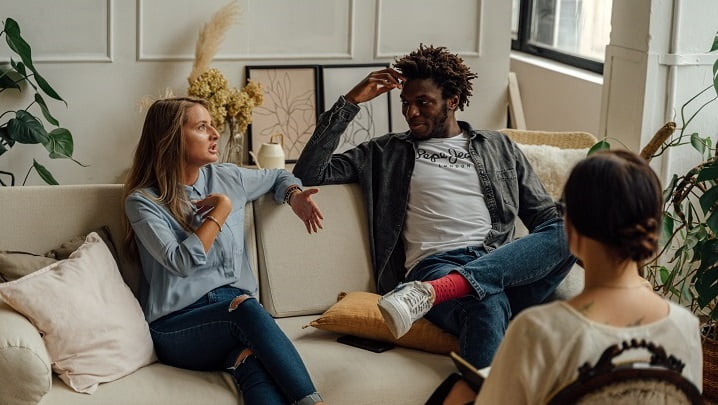 While many sufferers of SUD seek the help of their own accord, just as many victims fail to acknowledge the need for treatment. Someone may lack motivation or deny their addiction altogether, which can be incredibly distressing for loved ones.
Fortunately, helping a loved one start their recovery journey is made possible by staging an intervention. Here at Rehab Recovery, we can put you in contact with a professional interventionist who will use their expertise to optimize success.
A productive intervention consists of family and friends who come together and create a dialogue with the SUD victim. These meetings aim to present the individual with all the negative impacts that their addiction is having on themselves, and those around them.
After several sessions, the end objective is to present your loved one with the opportunity to change through seeking treatment. To this end, an interventionist can posit ways to effectively communicate with the patient.
One of the ways they achieve this is through utilizing an intervention model. Of these, the most progressive is the Community Reinforcement and Family Training (CRAFT) method, as it uses the science of positive reinforcement to guide patients.
If you're looking to help a family member or friend by using a trusted intervention model, our team is here to help. We can assign you a CRAFT therapist who will encourage the following practices.
Utilise the science of positive reinforcement to cultivate personal growth
If individual relapses, retract this positive reinforcement and let them confront the consequence of their SUD.
Cultivate methods of effective communication.
Determine what drives an individual to use alcohol or drugs
Help loved ones through these difficult conversations, and ensure emotional support is present throughout the intervention.
Start your recovery journey today by calling our expert team on 0800 088 66 86
How Much Does Rehab Cost?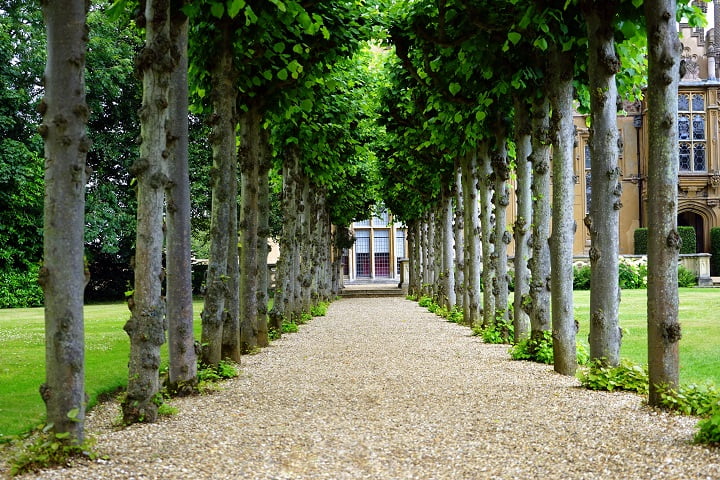 Opting for a drug & alcohol rehab Coventry may be effective treatment-wise, but it's important to consider the financial cost. Prices will vary depending on a host of factors- including clinic location, length of treatment, and accommodation type.
Oftentimes, patients staying in a single occupancy room for a 10-day detox will pay between £3,000-£6,000. However, a lower price can be expected for the same detox in a shared room and will vary from £2,000-to £4,000.
For those opting to rehabilitate beyond detox, they'll need to pay the additional costs. A typical 28-day residency with a shared room is priced at around £6,000, and this rises to £8,000-£12,000 if single accommodation is chosen.
Fortunately, our treatment providers here at Rehab Recovery are dedicated to improving affordability for those who need it most. Many clinics offer clients payment plans on a sliding scale basis, meaning the overall price is split into manageable segments.
How Long Does Rehab Last?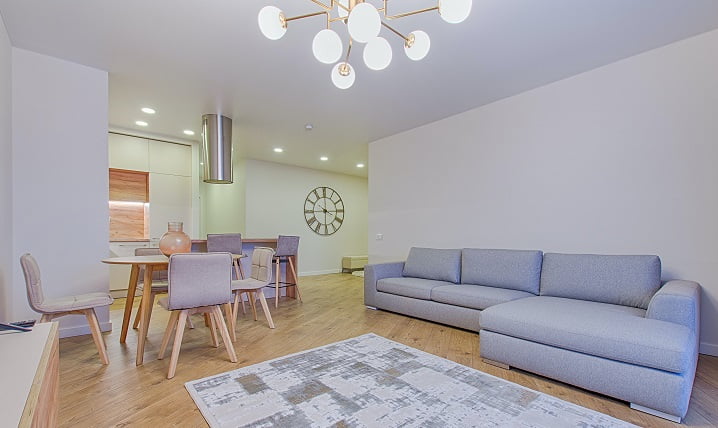 At a drug & alcohol rehab Coventry, each care plan is tailored to the patient, which makes it difficult to predict the length of someone's stay. Furthermore, recovery from SUD is a rollercoaster process, and a patient could remain in rehab for less or more time than anticipated.
That being said, patients will typically spend around 28-30 days rehabilitating at an inpatient centre. This does not include the all-important detox phase, which usually lasts between 5-10 days depending on addiction severity.
Spending 28 days at rehab is often considered an optimal time frame by experts. This is because patients can focus on achieving a full recovery through a combination of detox, relapse prevention planning, and intensive therapy.
For instance, individuals battling serious addictions like opiate use disorder often spend longer undergoing treatment. In such cases, patients may need to dedicate around 90 days to receive intensive therapy.
Start your recovery journey today by calling our expert team on 0800 088 66 86
Co-Occurring Disorders and Addiction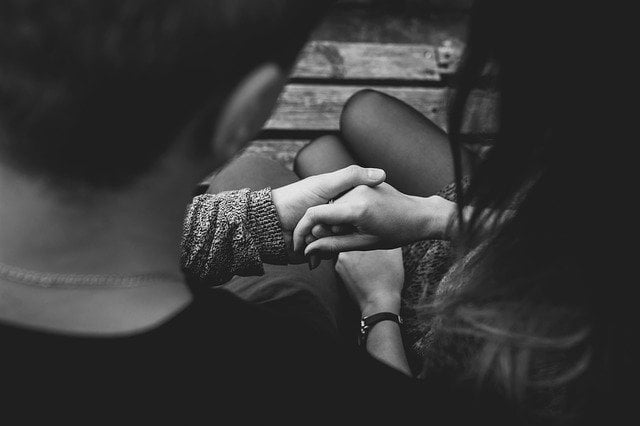 Co-occurring disorders, also known as Dual Diagnosis, refers to the state of suffering from both addiction and a psychiatric condition. Among those with addiction, it's an unfortunately common situation, with one UK report revealing that 59% of adults enter treatment for SUD under a dual diagnosis.
When treating co-occurring disorders, both must be treated simultaneously, as one often informs the other. For example, someone with depression may use drugs or alcohol to raise their mood.
As such, it's crucial to treat the underlying cause that an individual is using a substance to escape from.
Though many people use a substance as a form of self-medication, this will only exacerbate mental health symptoms. In these cases, substance over-use will make pre-existing conditions worse, or even cause another to manifest.
On the other hand, drugs or alcohol can be the direct cause of a psychiatric condition. Hazardous drinking can cause depleted serotonin levels over time, which is the reason behind conditions such as depression.
If you suspect that you or a loved one are suffering from a co-occurring disorder, it's important to seek the help of an addiction psychiatrist. At a drug & alcohol rehab in Coventry, each patient is assessed by a specialist, who can offer a comprehensive dual diagnosis and build a bespoke treatment plan.
Start your recovery journey today by calling our expert team on 0800 088 66 86
Rehab For Cocaine in Coventry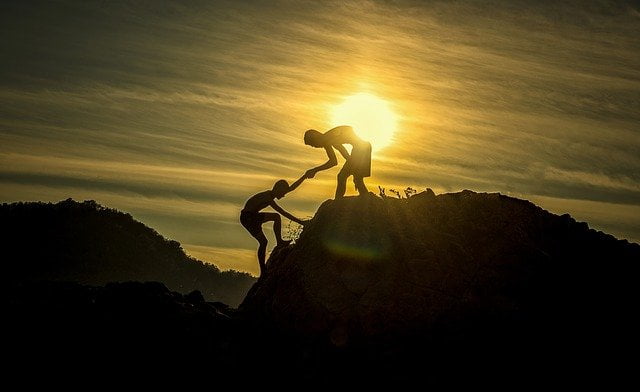 Cocaine dependency is no exception to the idea that treating SUD should resist the "one-size-fits-all" method. Instead, intensive inpatient care is often necessary owing to the severe psychological addictions caused by stimulants.
Thankfully, at a drug & alcohol rehab in Coventry, you'll be given a safe, comfortable environment in which to convalesce and receive therapy. The amount of time spent here is dictated by your unique needs and should last no less than 28 days.
Once you've checked in to rehab for cocaine, the first step is to complete a supervised detox, which usually lasts around 10 days. Following completion, patients must undergo psychological therapy and heal from the damage inflicted by cocaine.
For patients to make a full recovery and avoid future relapse, methods such as Cognitive Behavioural Therapy (CBT) and Motivational Interviewing (MI) are utilised.
While CBT addresses the cognitive distortions that contribute to substance use, MI increases the motivation for attending these therapy workshops.
Throughout their stay, numerous patients at rehabs for cocaine choose to receive medication that's tailored to their needs.  Oftentimes, this will be to help reduce cravings or treat a pre-existing mental illness.
Depression and panic disorders like anxiety are often associated with cocaine use. Fortunately, they can be effectively treated using SSRIs or beta-blockers to rebalance dopamine production.
Rehab For Heroin in Coventry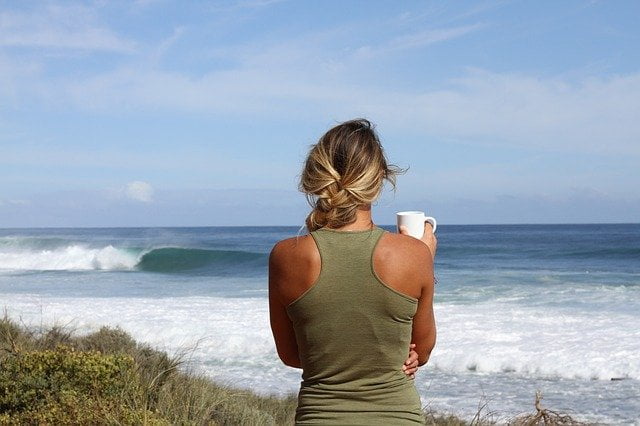 Opiates such as heroin are highly addictive drugs, and destroy lives in communities across the world- both directly and indirectly. It's therefore vital to consider choosing a drug & alcohol rehab Coventry, where intensive treatment is offered.
As with other substance use disorders, it's hard to predict how long someone with a heroin dependency will remain in rehab. However, due to the severity of these addictions, longer-term stays of between 60-100 days are encouraged.
This time frame is to ensure that both physical and psychological symptoms are addressed through implementing a bespoke treatment plan. Such treatment plans consist of a medicated detox, rehab prevention, and psychotherapy sessions.
Ordinarily, behavioural counselling such as DBT is integral to these treatment programmes. Completed on a one-to-one basis, DBT sessions investigate the emotional factors underpinning heroin use, such as past trauma and other life events.
Alongside behavioural therapy, Contingency Management (CM) is another treatment method that has been successful in maintaining sobriety. It does so by using an incentive-based system and rewards patients for reaching treatment-based milestones.
Many rehabs for opiate use a voucher system, by which tokens are exchanged for items that encourage healthy living. Patients who receive tokens often exchange them for meal requests, additional alternative therapy, gym classes, and so on.
Rehab for Cannabis in Coventry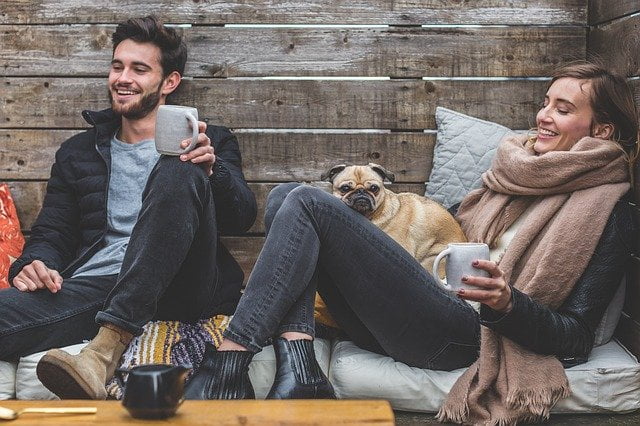 Though legalised in many countries, cannabis overuse is a serious issue impacting countless lives across the globe. according to an ONS study for the UK, 2.6 million adults reported using cannabis in 2020, with rates of hazardous consumption also on the rise.
Typically, those entering rehabilitation for cannabis has tried to cease using but remain everyday users despite their efforts. Thankfully, help is accessible for those who are suffering from hazardous cannabis use in the form of a drug & alcohol rehab Coventry.
As with other substance addictions, the first step of rehab for cannabis is detox. In this phase, physical symptoms are rare, but psychological withdrawal is common. With professional care, these symptoms should cease within one week.
After a successful detox, patients can opt to remain in an inpatient programme, or transfer to outpatient care. This will depend on the severity of their addiction. Usually, inpatient treatment lasts around 30 days to ensure a full recovery.
Some therapies can be adapted to suit both types of treatment settings. Two examples are CBT and DBT: often implemented to help patients manage their thoughts and feeling surrounding cannabis misuse.
In addition to individual therapy, group support workshops are often utilised in rehab for cannabis as they provide a sense of community. Therapeutic communities such as Narcotics Anonymous (NA) for cannabis allow patients to share their stories and support others in recovery.
Start your recovery journey today by calling our expert team on 0800 088 66 86
Types of Therapy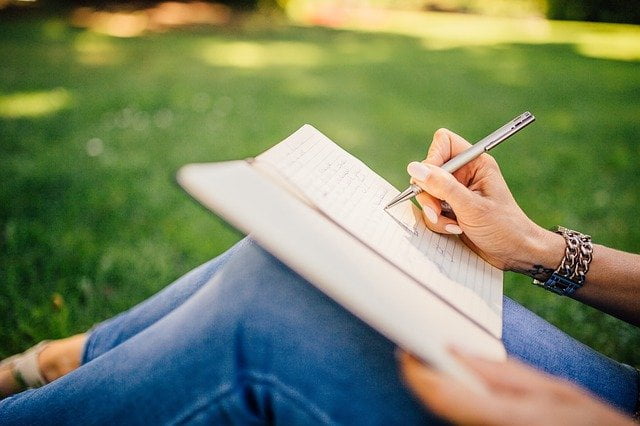 Family Behavioural Therapy (FBT)
Family Therapy is one branch of group counselling and has long been a staple of rehabilitation for addiction. Sessions encourage loved ones to come together in a therapy setting and heal from the effects of SUD.
Together, family members and friends of the affected individual can address their concerns. Over time, overall communication is improved as open dialogues are cultivated.
FBT sessions are led by an experienced therapist on-site at a drug & alcohol rehab Coventry. They'll liaise with each family member to make sure needs are met, and damaged relationships are given the best chance to heal.
Dialectical Behavioural Therapy
DBT is a style of behavioural therapy that focuses on managing intense emotions and trauma from past life events. While under the same umbrella as CBT, DBT addresses feelings rather than cognitive distortions.
Healing from past life events is often successfully facilitated by DBT sessions. Oftentimes, there is a direct link between previous trauma and substance use, as people use drugs or alcohol to combat mental illness.
Thankfully, patients can recover emotionally by having regular DBT sessions as part of their treatment plan. A trained DBT therapist is assigned to each case so that patients can build trust and rapport over time.
Cognitive Behavioural Therapy
CBT is a tried and tested form of psychotherapy, and is popular in the field of addiction treatment. Underpinned by countless scientific studies,  it aims to change the cognitive patterns that lead to substance dependency.
Due to its proficiency in treating multiple addiction types, subjects can undertake CBT in outpatient or inpatient settings. With continued sessions, patients can retrain negative thought patterns, increase self-knowledge, and curate sustainable sobriety.
Motivational Interviewing (MI)
MI aims to resolve ambivalence towards treatment by encouraging patients to form personal goals for recovery. This takes place in a one-to-one therapy setting under the guidance of a trained MI counsellor.
Instead of tackling cognitive distortions, MI uses collaborative discussion to support patients through fluctuating motivation. Therefore, it's most effective when used in tandem with behavioural counselling such as CBT and DBT.
Holistic Therapy (HT)
Due to its focus on cultivating healthy living post-treatment, alternative therapies are a crucial part of care at rehab. Holistic Therapy (HT) is unique in its focus on the individual as a whole- taking into account the mind, spirit, and body.
HT sessions motivate patients to rediscover the hobbies or activities they may have lost to their addiction. They'll be asked to form a list of goals for living a healthy life after leaving their chosen drug & alcohol rehab in Coventry.
Patients are then presented with a variety of workshops based on the nature of these goals. Options are centred around the areas of exercise, mindfulness, and nutrition. They include but aren't limited to, art therapy, yoga, tai chi, and cooking classes.
Relapse Prevention Planning in Rehab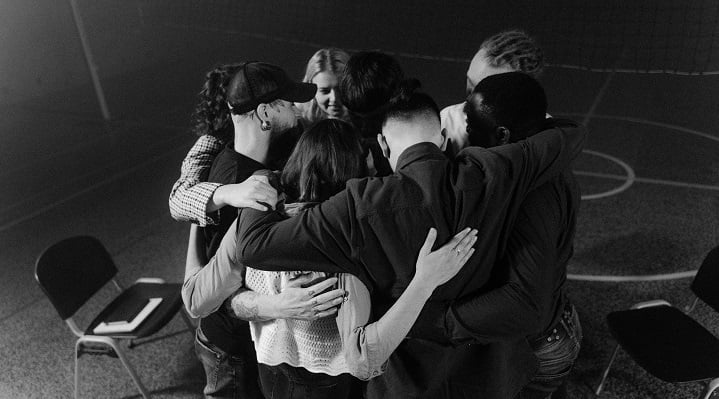 While a short term residency at rehab can change someone's life, there's no fast track route to lifelong sobriety. Relapse can still occur and is often a feature of recovery journeys.
However, by choosing a leading drug & alcohol rehab in Coventry, patients can learn how to put relapse prevention strategies into action. They'll be offered the tools to identify their triggers and overcome them post-rehab.
A common example is the use of CBT methods to identify triggers. In behavioural therapy sessions, patients can analyse the cognitive patterns behind their drug or alcohol use, and take steps to manage them.
Upon being discharged from rehab, patients are provided with additional 12 Step Facilitation Therapy to link them with local AA and NA groups. These sessions encourage active participation in therapeutic communities and are completed on an outpatient schedule.
Additionally, those in recovery will benefit from the HALT relapse prevention method for maintaining sobriety. This model helps subjects take steps to improve their physical and mental health by helping them recognize if they're in a vulnerable state.
The HALT acronym represents 4 red flags of relapse: hunger, anger, loneliness and tiredness. If an individual recognises these markers of ill-health, they can take steps to improve their situation and decrease potential cravings for a substance.
In the endeavour to overcome relapse triggers, the Cenaps Relapse Prevention Model is another effective tool. While similar to the HALT method, Cenaps instead comprises 9 steps for managing triggers.
These steps are designed to combine holistic and medical advice for comprehensive relapse prevention and the creation of sustainable abstinence. The 9 articles include awareness, self-regulation, understanding, coping skills, and maintenance.
Fortunately, there are a wealth of resources for overcoming relapse, which makes it even more important to create a treatment plan that's personal to you. At a drug and alcohol rehab Coventry, an addiction specialist will use their expertise to identify your unique needs and create a care plan accordingly.
Start your recovery journey today by calling our expert team on 0800 088 66 86
The Alternatives to Rehab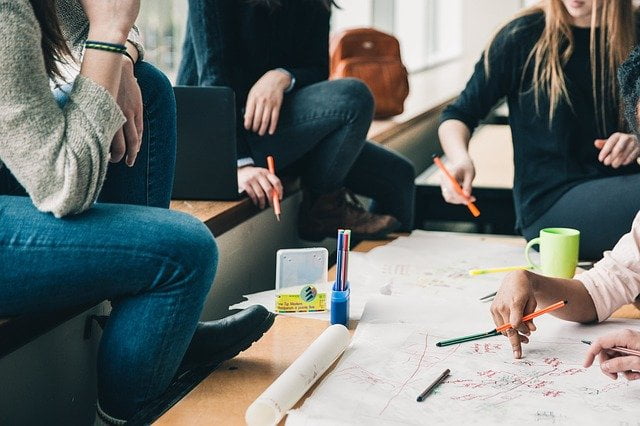 Despite the positives of inpatient care, many people are unable to go to rehab or might feel that residential treatment isn't for them. In these cases, there are many alternative options to consider.
Home Detox & Rehabilitation
Completing the detoxification phase at home is an appealing option for those battling addiction. It offers both financial and personal flexibility for patients who are high functioning and have other responsibilities to consider.
During this style of detoxification, a medical professional will visit the premises to ensure that their detox process is going well and that any symptoms are treated. Alongside these check-ins, any medication that has been suggested for their unique needs will be sent out in the post.
While this might be a convenient situation for less severe addictions, it can be unsafe for those with acute SUD.
Many individuals should avoid home detox and instead opt for a medically supported facility. Specifically, if they are consuming large amounts of said addictive substance (e.g 30 units of alcohol) or have failed to achieve sobriety in the past.
Moreover, those who suffer from co-occurring disorders should seek the support of an inpatient facility in which to detox. This can be either psychological or physical undergo psychological and include depression, anxiety, a history of seizures, pregnancy, and so forth.
Fellowship Groups
Fellowship groups allow subjects to utilize a strong network of support with those who are also in recovery. Each group will specialise in a particular need or substance use disorder; examples include Alcoholics Anonymous, Narcotics Anonymous, Recovery Training, and Self-management.
Such therapeutic communities are usually most optimal for post-rehab life when an individual has already undergone therapy. However, it is also an effective option for those who have not experienced inpatient care.
Narcotics Anonymous (NA) is a widely recognised fellowship group used in communities worldwide to help people recover from drug addictions. NA meetings aim to cultivate a strong support network over time while remaining non-profit and apolitical.
Alcoholics Anonymous (AA) is another fellowship group that, like NA, is recognised the world over. Sessions offer a lifestyle guide to assist those with alcohol use disorder, usually through implementing a 12 step programme.
SMART is a self-help community offering a plethora of support for a range of substance use disorders. Online and in-person meetings are facilitated by therapists and SMART volunteers and encourage lifestyle changes through pro-social behaviour.
Outpatient Treatment
Recovering on an outpatient basis is also an option for those wishing to choose a drug & alcohol rehab in Coventry. Many individuals continue outpatient care after completing rehab, while others are high functioning enough to attend outpatient appointments as their only form of care.
Many people struggling with SUD are drawn to outpatient treatment, as it means they can save money and recover at home. However, if addiction is caused by environmental or social factors, an individual will remain exposed to them while living at home, making recovery difficult.
Start your recovery journey today by calling our expert team on 0800 088 66 86
Seeking Alcohol or Drug Rehab Coventry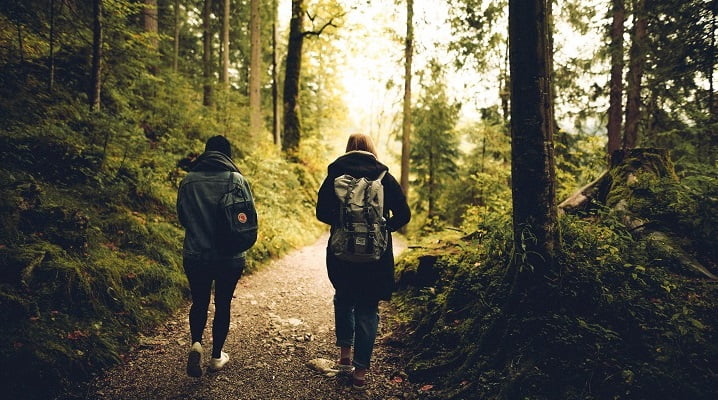 If an individual addicted to alcohol or drugs chooses not to go to rehab and get help with their addiction, they are only further increasing their chances of completely ruining their life. When left untreated, addiction is something that most often tends to just get worse.
When a person is addicted, the brain literally changes.
These changes in the way the brain functions can cause people to do next to anything in order to keep using their substance of choice. Even if they successfully quit using for a time on their own, it is most likely they will quickly find the urge to use again practically impossible.
Even if they tell themselves it's "just one time", as many addicts have found, this one time is what will put them on the trajectory of full-blown addiction.
To ensure that quitting drugs or alcohol is something people only have to do once, rehab truly offers the best option for this. When a person attends rehab in Coventry, they are ensuring they are making the best choice to overcome their addiction for good.
Rehab gives them the tools they need to ensure they are equipped with the knowledge necessary to successfully overcome their addiction for good.
From the moment one steps into the rehab facility, they can be satisfied knowing they made a choice that can give them back their freedom by offering the tools they need to never use drugs or alcohol again.
Types of Rehab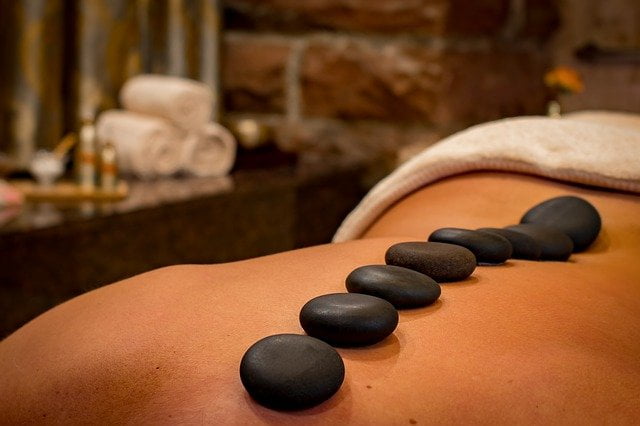 Because addiction has become such a widespread problem in the UK, there are many different options for rehab in Coventry. We know this can become overwhelming to people looking for treatment, which is why we're here to help in any way we can. Because we've dealt with addiction personally, we know the challenges you're facing.
We can begin to help by discussing all the different options that are available to ensure the right rehab to fit your needs is the one that is ultimately attended.
Private Rehab
One option for rehab in Coventry is going to a private care facility. A private rehab is an excellent option for those looking to get the best treatment possible.
Because private rehab (also known as residential or inpatient rehab) allows a person to remove themselves from a familiar environment for the extent of their treatment, it can help immensely on their healing journey.
When they go to private rehab, the only thing they need to focus on is getting well. There are no outside distractions and no one tempting them to go back to their old habits.
It's just them and a fully licensed staff, offering exactly the tools they need to help get them back on their feet and the information it takes to stay sober for good.
Outpatient Rehab
Another option for rehab Coventry is going to an outpatient care facility. At an outpatient rehab centre, patients don't stay at the treatment centre and are expected to show up on a scheduled day for their addiction treatment.
Outpatient care is a good option for those who have responsibilities that keep them from going to a private rehab where they stay for an extended amount of time.
A person with family, work, or school responsibilities could benefit from an outpatient treatment centre.
Those with less severe addictions or people looking to continue with treatment after private rehab is over could also benefit by going to outpatient rehab.
Start your recovery journey today by calling our expert team on 0800 088 66 86
What to Expect When Going to Drug or Alcohol Rehab Coventry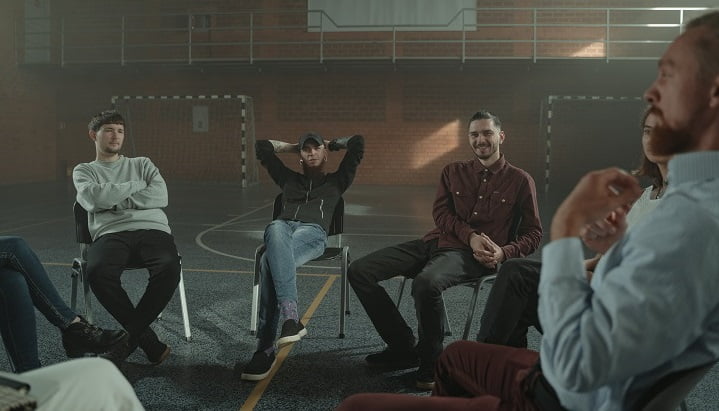 Whether a person chooses to attend private rehab in Coventry or they decide on an outpatient rehab instead, knowing what to expect is vital before making a final decision. And while private and outpatient rehab is decidedly different, the premise of going to either is virtually the same.
The first thing a person can expect when getting treatment for drug or alcohol addiction is to go through the detox process. Physical withdrawal from drugs or alcohol is often the reason people stay trapped in a vicious cycle of addiction.
Coming off drugs or alcohol can be hard. So hard in fact, that countless people choose to continue to use the very substances that they know are ruining their lives.
Before any progress can be made to heal at the psychological levels necessary to overcome addiction for good, they must first heal on a physical level. This means going through the withdrawals that are an inevitable part of overcoming addiction.
Rehab offers one the ability to withdrawal safely with medical supervision, something many people need to make through this first (very vital) step of overcoming addiction for good.
After detox is completed, the rest of one's treatment plan can commence. This will include therapy, where a person talks to a professional counsellor or therapist.
Talking to someone is crucial in order to not only better understand addiction, but also the reasons a patient has come to their present state of addiction. Addiction is something that stems from pain. And although difficult, it is uncovering and working through this pain that offers the most room for growth.
When attending rehab in Coventry, a person can expect to receive therapy on both an individual and group level. Private therapy sessions can help them discover more about themselves and their addiction, while group counselling can give them a sense of connection that can be very important during the recovery process.
Rehab in Coventry will also consist of different treatment modalities that will help an individual not only overcome their addiction but also help them integrate back into the world once treatment is over. Treatment options will differ from centre to centre, but will most often include physical exercises such as walking, yoga, or working out.
Equine therapy is also a popular treatment option.
Other treatments could include art therapy, holistic approaches to treating addiction, and much, much more. Private rehab in Coventry will offer more options for different choices of preferred treatment modalities. We can help find a treatment that will complement an individual's best interest.
Because assimilating back into society once addiction treatment is over can prove to be difficult for even the most determined of individuals, treatment at rehab will offer the best ways to successfully sustain sobriety outside. This may include different strategies to avoid relapse, job skills, information on how to attain housing and more.
Rehab in Coventry looks at every aspect a person needs to successfully recover, with the integration skills necessary to get back into the "real world" being one of the top priorities.
What to Expect After Alcohol or Drug Rehab in Coventry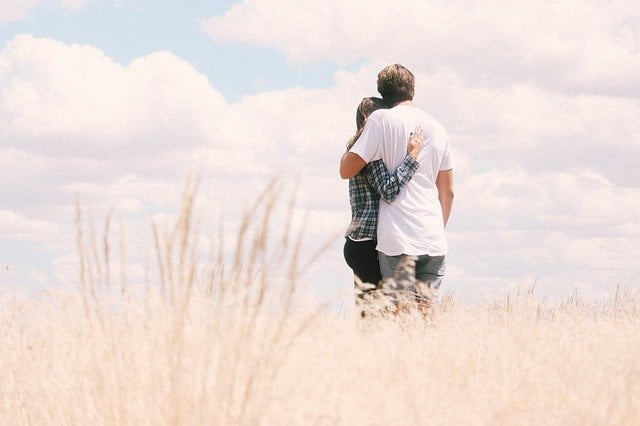 Rehab in Coventry doesn't necessarily end after treatment is over. A quality rehab programme will include a detailed aftercare strategy.
Attending aftercare is vital if a person wishes to effectively overcome their addiction for a lifetime. In aftercare, there is often continued therapy or group counselling.
Going to various recovery meetings every week may be advised, with programmes such as Alcoholics Anonymous (AA) and being viable choices.
These programmes are free and have helped countless individuals worldwide to maintain sobriety after addiction.
While aftercare is something that is often overlooked by people in recovery, the importance of receiving continued support after rehab in Coventry cannot be stressed enough.
Because relapse affects some 50-90 per cent of people who attempt to get sober, it is extremely important to do what it takes to maintain sobriety. Aftercare is something that will help to ensure that a person continues on their path of sobriety without giving in to temptation.
Start your recovery journey today by calling our expert team on 0800 088 66 86
Choosing a Rehab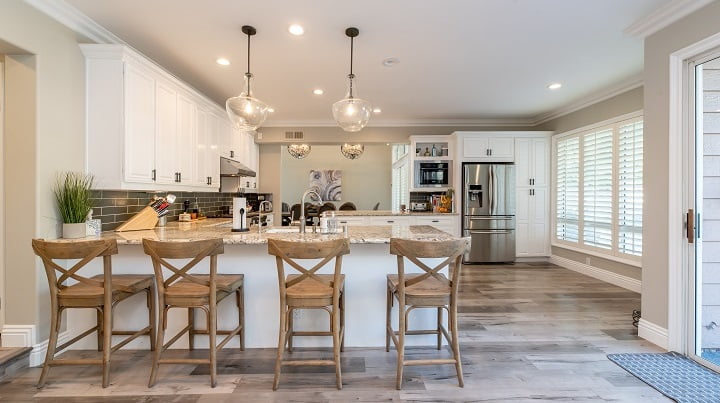 When the time comes to choose a rehab in Coventry, it is not only important to know what to expect, but also some of the different options you have when choosing treatment.
There is a variety of different ways to treat addiction, with some of these options listed below:
For those who are addicted, some centres will offer the complete package and start a detox programme as soon as the person is admitted. In other centres, they expect the individual to have already done this first stage of recovery.
Every treatment centre will certainly have its own idea of what the individuals have to go through. For example, Alcoholics Anonymous (AA) and Narcotics Anonymous (NA) use the 12-step programme. Some rehab centres in Coventry will follow this same path. Other centres, however, will have a different policy but the same goal in mind.
Different centres have different rules, with some being for one sex only. Others may not take people under a certain age or vice versa. If there is also a question of mental health problems along with the addiction, then some centres are not equipped to deal with this.
Some centres will cater to inpatients, while others are strictly outpatient. Inpatient offers a much more effective regime but some people have commitments that will not allow this.
The number of people in the rehab centre at any given time will almost certainly vary from just a few to a dozen or more, and this truly all depends on the centre one attends. The smaller the number of people being treated, the more intense the programme will be. Larger facilities give more support to the attendees, though, and lifelong friendships are sometimes forged in this way.
Some rehabs can be rather exclusive and luxurious, but it stands to reason that there will be more expensive. Facilities could include single rooms, TVs, gyms or other such 'luxury' surroundings that some people do not want to live without. By calling us, individuals can find out the different options for private rehab in Coventry.
Foreign rehab centres can sometimes offer rates that are more economical and this is becoming increasingly popular. They sometimes offer different kinds of options not found in the home country.
How to Know When it's Time for Rehab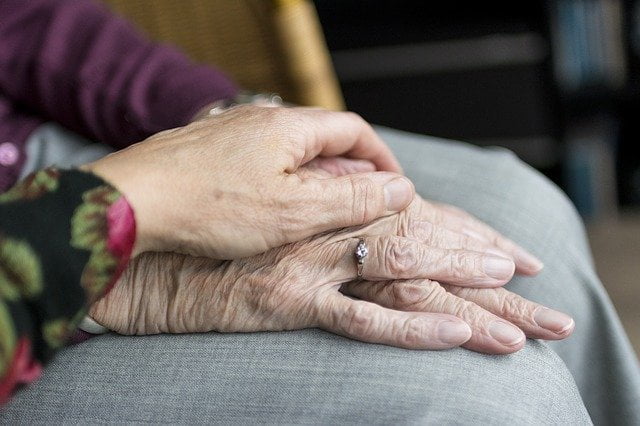 If suffering from addiction, there is no better time than the present to attend rehab. Because addiction is such a complicated condition, it can be hard to determine if rehab is truly necessary.
There will be people who believe their problem doesn't warrant the need for rehab, however, this thinking will only keep them stuck in their addictive patterns.
Once a person has begun to think about rehab, this is a sure sign that it is indeed time to begin to seek out different treatment options.
We Can Help You Find a Quality Rehab in Coventry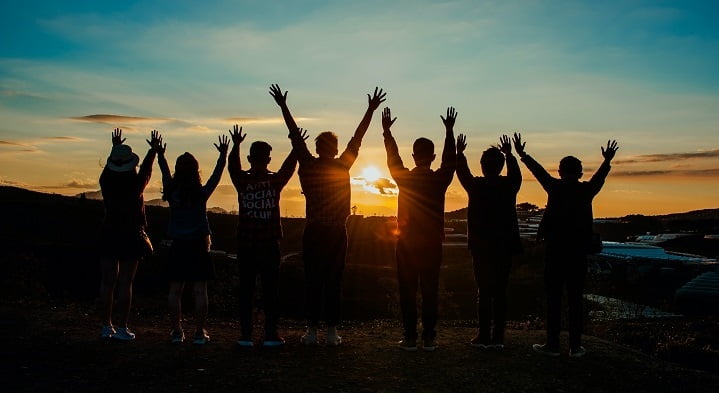 It goes without saying that everyone needs advice on how to find the right rehab centre in the Coventry area when he or she realises that they have a problem with addiction.
One quick, no-obligation, call to us will give us a chance to help you find a suitable treatment centre for your particular problem.
We are here to help in any way we can. From helping you find the best rehab in Coventry to suit your individual needs to answering any questions you might have, we want to see every individual overcome addiction for good.
Start your recovery journey today by calling our expert team on 0800 088 66 86
Contacting Rehab Recovery
For more information on detox and rehab options in Coventry, contact Rehab Recovery today on 0800 088 66 86. When you contact us, we shall outline a variety of treatment options that are available to you in Coventry.
This includes both private and statutory addiction treatments.
We also offer our rehab services across a variety of locations within the UK, including Birmingham, Derby, Lincolnshire, Lincoln, Nottingham, Stoke-on-Trent, Staffordshire, and more!
References
[1] NHS Statistics on Drug Misuse Statistics on Drug Misuse, England 2020 – NHS Digital
[2] Alcohol Statistics: England https://researchbriefings.files.parliament.uk/documents/CBP-7626/CBP-7626.pdf
[3] Free Will and the Brain Model of Addiction
https://www.ncbi.nlm.nih.gov/pmc/articles/PMC5672554/
[4] Alcohol Use Disorders Identification Test https://auditscreen.org/
[5] DSM-IV-TR Criteria for Substance Abuse and Substance Dependence https://www.ncbi.nlm.nih.gov/books/NBK92053/table/ch2.t5/
[6] The CRAFT Approach: Encourage Healthy, Constructive, Positive Changes for Your Family https://drugfree.org/article/craft-approach-encouraging-healthy-constructive-positive-changes-family/
[7] Adult Substance Misuse Treatment Statistics 2019 to 2020 https://www.gov.uk/government/statistics/substance-misuse-treatment-for-adults-statistics-2019-to-2020/adult-substance-misuse-treatment-statistics-2019-to-2020-report
[8] The Cenaps Model of Relapse Prevention https://pubmed.ncbi.nlm.nih.gov/2197389/
[9] Twelve Step Facilitation Therapy https://pubs.niaaa.nih.gov/publications/projectmatch/match01.pdf
[10] What is AA? https://www.aa.org/pages/en_US/what-is-aa
[11] What is the Narcotics Anonymous Program? <a href="https://www.na.org/admin/include/spaw2/uploads%2