Drug and Alcohol Rehabs in Solihull
Just like so many large urban areas in the UK, the West Midlands has its fair share of drug and alcohol-related health problems. There are a growing number of options for drug and alcohol rehab in Solihull which you should consider when you suspect you have a problem.
A 2018 report found that an estimated total of 961 adults in Solihull are currently using opiates regularly – a figure which has seen a steady increase over recent years – and another 1,796 adults are dependent on alcohol and in need of treatment.
Between 2019 and 2020, another study found that only 23% of adults living with children who needed addiction support were receiving it.
How to Identify a Drug and Alcohol-Related Addiction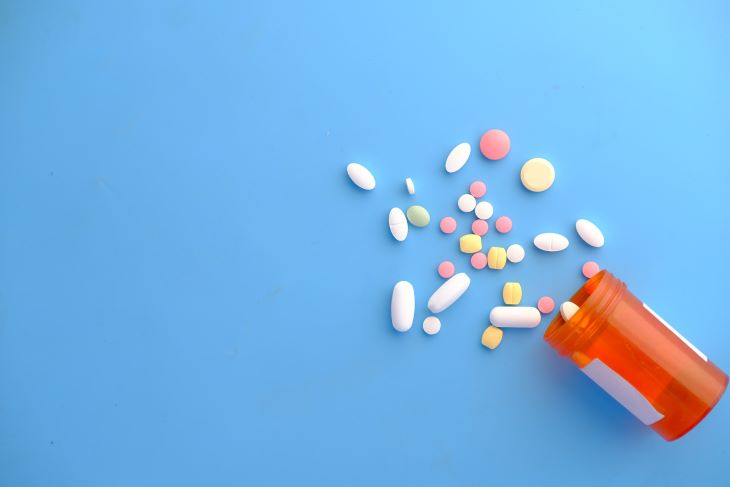 It is now always easy to identify a drug or alcohol addiction problem.
Even social drinking can quickly become binge drinking, which can easily turn into alcohol dependency, and the same is true for any substance.
If you have been prescribed an opioid-based painkilling drug by your GP, you may presume the "pull" you are feeling is completely natural. This is not the case.
The opioid crisis is one of the most serious public health issues the UK has experienced to date.
The problem is set to escalate as many GPs do not have the time to explain the side effects of the drugs they prescribe.
It is easy to presume the prescription medication you have been given by your local GP will not have any side effects. However, you are just as likely to have a problem with prescription drugs as you are with other drugs.
Side effects to look out for;
Increase tolerance to pain
Dry mouth
Itchiness of the skin
Dry eye syndrome
Restlessness
A need to take the medication more often
When you notice any of these side effects, it is best to seek help as soon as possible.
For more information on drug and alcohol rehab in Solihull, contact us today on 0800 088 66 86
What Support is on Offer in Rehab in Solihull?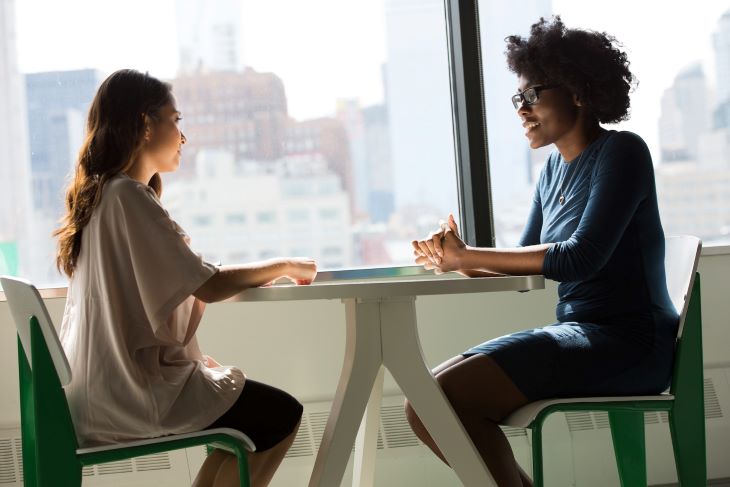 Those who turn to drug and alcohol rehab in Solihull for support can expect to undergo a multi-staged treatment programme. It is designed to treat the different aspects of addiction in order of the risk they pose to health and how much of an obstacle they pose to progress.
1. Overcoming physical addiction
First and foremost, addictions tend to be physical problems. Although not all substances produce physical dependence, a lot of them influence the body and its chemical processes so that it begins to rely on a substance to function properly.
Addictions that cause physical dependence include alcohol misuse, heroin addiction, ketamine abuse and benzodiazepine addiction, whereas if you are suffering from cocaine dependence, crack cocaine addiction, ecstasy addiction or cannabis use disorder, you will not require a detox.
Of course process and behavioural addictions, such as gambling addiction, shopping addiction and sex addiction, do not require detox either.
When this problem is allowed to develop, individuals find that they cannot resist the physical urge to continue using a substance. With more pronounced conditions, symptoms cause discomfort or pain until consumption resumes.
These drug and alcohol withdrawal symptoms range from mild to moderate and severe and often include:
Feeling or being sick
Feeling paranoid
Feeling anxious
Feeling restless
Diarrhoea
Chills and sweats
Headaches
Increased heart rate and heart palpitations
Excessive shaking
Insomnia
Nightmares
Flu-like symptoms
Many other physical issues are also often present alongside substance use disorder – and therefore must be considered during detox – including:
To break free from this dangerous attachment to substance use, rehab helps individuals undergo detox. With the support of doctors, they wean their bodies from a substance and gradually work towards being completely sober, mitigating the impact of withdrawal symptoms through the use of specialised drugs.
This is known as a medically-assisted detox.
For alcohol detox, this will involve the use of drugs such as Librium, also known as Chlordiazepoxide, which is extremely effective at reducing the effects of alcohol withdrawal syndrome.
For heroin detox and recovery from other opioid use disorders, substances like methadone and buprenorphine are widely used for the same reasons, making heroin withdrawal a much safer process.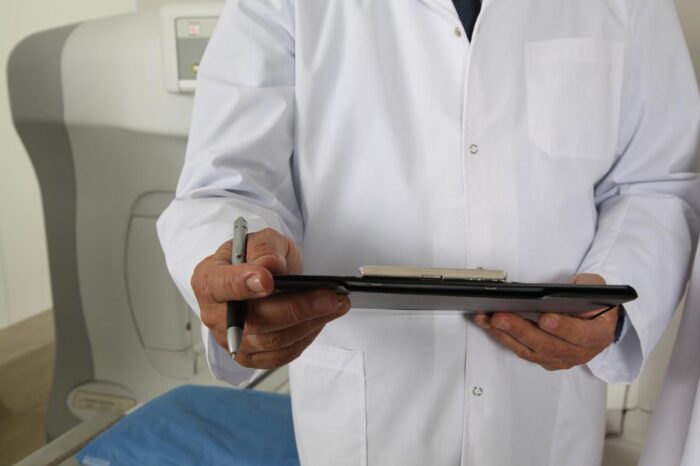 2. Unravelling psychological and emotional triggers
Once the body has re-established its independence, individuals will continue to want a substance. This is because their psychological and emotional attachment to it will still exist, and it is the second stage of drug and alcohol rehab in Solihull that deals with this.
In therapy, an individual is supported in talking about and working through the triggers which push them towards a dependence or reliance on substance use. These triggers might prompt unhealthy patterns of thinking or a strong emotional connection to substance use.
Regardless of the trigger in question, therapy can adapt its structure and approach to identify a trigger and establish techniques for handling it so that substance use is no longer an individual's only tool for dealing with it.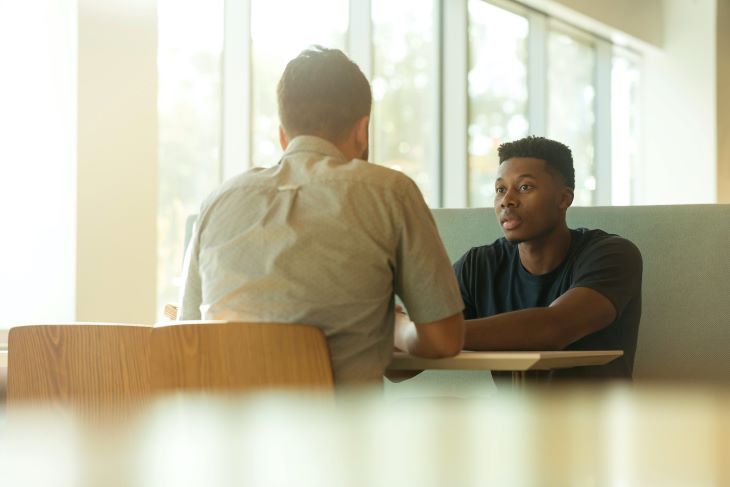 3. Preparing for the future
The final threat which exists after detox and rehab is relapse. Individuals are in a much better position after they have undergone these first two stages of drug and alcohol rehab in Solihull, but they are not invulnerable.
Relapse can hit anyone after rehab, and that's why relapse prevention is such an important final step in the treatment process. It equips individuals with valuable skills and techniques for protecting their progress, and supports them in seeking help should they need it.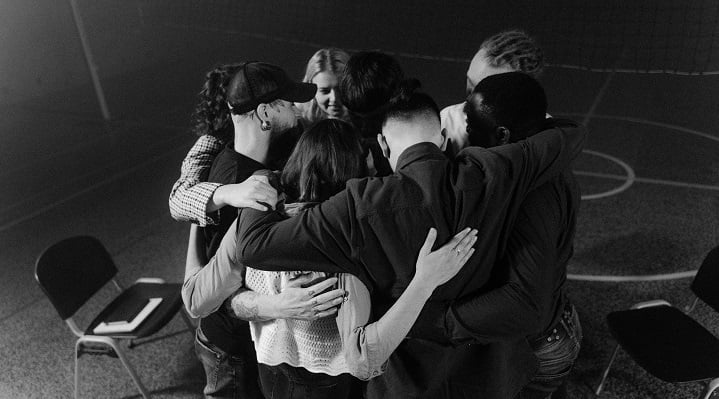 4. Life after rehab in Solihull – what help is available?
Beyond relapse prevention, there is still so much addiction support individuals can receive in Solihull. For those who want to continue making progress or protect the principles they have picked up during treatment, aftercare is an amazing source of help.
Aftercare is beneficial in multiple ways. Not only can it offer support in both the physical and mental arenas of healthy living and sobriety, but it can also offer individuals support options which target specific challenges associated with certain substance use disorders.
For example, those who are recovering from alcoholism can attend Alcoholics Anonymous sessions.
These support individuals in handling their alcoholic triggers and bring together others with similar challenges to create an atmosphere of support and camaraderie, as well as encourage them to lean on a higher power when addiction seems insurmountable.
Other peer support groups also exist to serve a similar purpose, including Narcotics Anonymous, Cocaine Anonymous, Marijuana Anonymous and SMART Recovery.
Many Al-Anon Family Group Meetings are also held in and around Solihull, as well as Alateen meetings that provide support specifically for adolescents.

5. Getting help
When it comes to seeking addiction support, individuals do not have the freedom of refusal. Of course, there is no one to make you get help, but addiction is a condition which will not subside without rehab.
Once a dependence has developed on a substance, an individual's continuing to use it will reinforce the relationship they have with it. The mind and body's reliance on it will become deeper and more serious until eventually, withdrawal becomes life-threatening.
Individuals who are not yet at this stage might think they are safe, but it is an inevitable endpoint for anyone who abuses a substance. As a result, seeking help is necessary at any stage of the condition's development.
For more information on drug and alcohol rehab in Solihull, contact us today on 0800 088 66 86
The Admissions Process in Solihull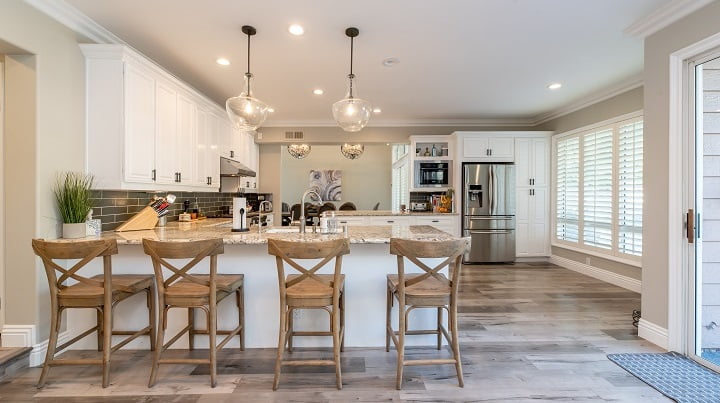 It is important for those considering rehab to understand the admissions process in Solihull.
Upon admission, individuals are assessed by professionals to determine whether or not they're suitable for rehab, and what kind of treatments are needed.
This is done through the use of a psychiatric assessment frameworks, such as:
These assessments allow your psychiatrist and rehab specialists to create a person-centred care plan that is specialised to address your specific needs.
To begin your recovery process through admission into rehab in Solihull, call us on 0800 088 66 86
Why is Drug Detox or Alcohol Detox a Medical Procedure?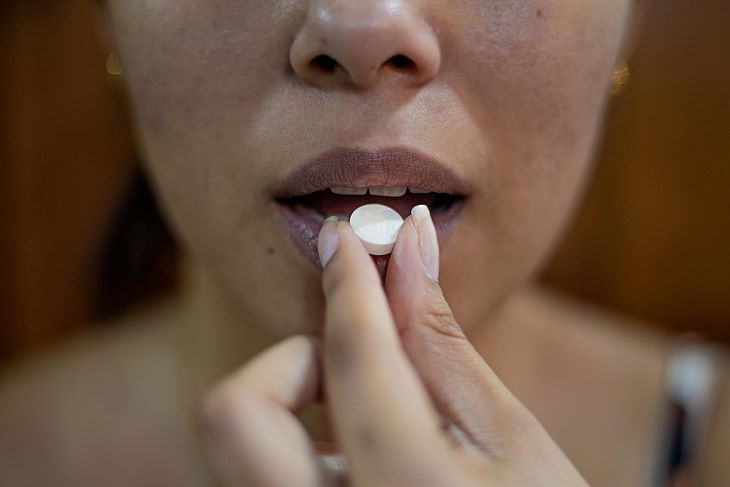 On paper, detox might seem like one of the simplest stages of beating addiction. Many individuals might consider it to be something they could complete by themselves without having to enter a rehab programme, but this is a misconception.
Detox is a medical procedure, and it must not be conducted without medical support or supervision. The pace of the process must be controlled by those who understand what the body is doing, and medications must be on hand to protect wellbeing.
Attempting detox alone leaves individuals vulnerable to detoxing too quickly, sparking dangerous withdrawal symptoms, and causing serious harm. Even if health is not threatened, without support individuals are unlikely to have the resolve to complete detox.
For more information on drug and alcohol rehab in Solihull, contact us today on 0800 088 66 86
Addiction Therapy Within Drug and Alcohol Rehab in Solihull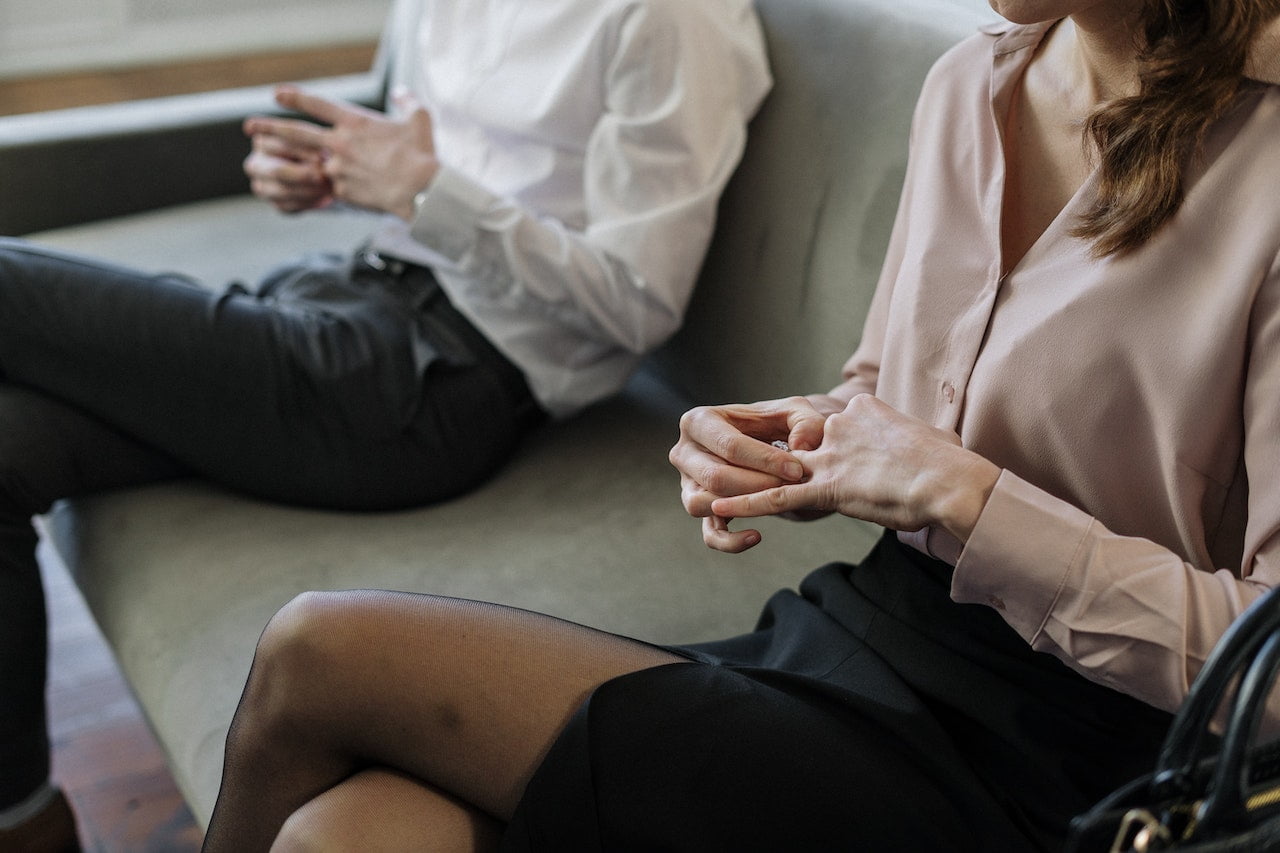 As mentioned above, therapy can change its shape to accommodate a wide variety of triggers.
Below is a list of just some of the most common talking therapies and psychiatric treatments used across rehab centres in Solihull and the rest of the UK.
For more information on alcohol and drug rehab in Solihull, contact us today on 0800 088 66 86
Does Drug and Alcohol Rehab in Solihull Take Weeks to Complete?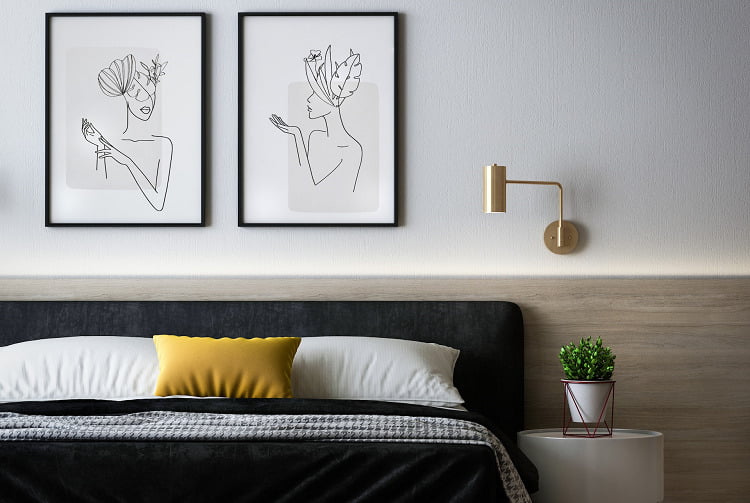 A big concern individuals tend to have before undergoing drug and alcohol rehab in Solihull is that it will take weeks and months out of their life. Family life, work life, social life – rehab can interrupt them all, but exactly how long does the treatment take?
On average, individuals spend 28 days in a rehab facility. They undergo an initial 7 to 10 days of detox, and then a further 3 weeks of treatment with relapse prevention support.
Some individuals may spend longer or shorter than this in treatment. Factors which can influence this include the severity of the condition, the substance involved, and an individual's physical and mental health before treatment.
For more information on drug and alcohol rehab in Solihull, contact us today on 0800 088 66 86
Will Treatment Break the Bank?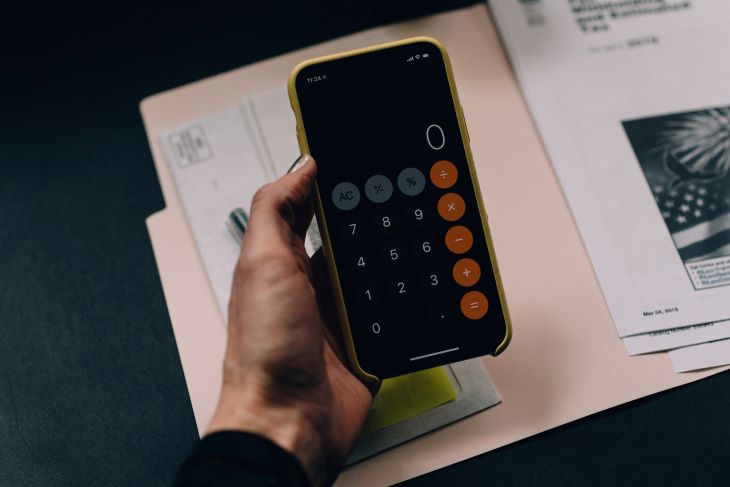 Alongside the duration of drug and alcohol rehab in Solihull, a big thing to consider is the price. Rehab is known for being a costly process to undergo, but the reality is that there is a lot of variation between the price of different programmes.
The average price for a 28-day programme in the UK is £14,000 (£495 per day). Weekly prices can, however, vary from £1,000 to £10,000; and private programmes which prioritise luxury can reach prices of around £70,000.
Free treatment services available near Solihull include:
1. Turning Point Birmingham
Address: Dale House, New Meeting Street, Birmingham, B4 7UG
Telephone: 0121 665 4030
Website: https://www.turning-point.co.uk
2. Forward Thinking Birmingham
Address: 60 Queensbridge Road, Moseley, Birmingham, B13 8QE
Telephone: 0121 333 9955
Website: https://forwardthinkingbirmingham.nhs.uk/substance-misuse
3. Change Grow Live Birmingham
Address: 255 Hospital St, Birmingham, B19 2YF
Telephone: 0121 227 5890
Website: https://www.changegrowlive.org/drug-and-alcohol-service-birmingham?birmingham=
4. Aquarius
Address: 236 Bristol Road, Edgbaston, Birmingham, B5 7SL
Telephone: 0121 622 8181
Website: https://aquarius.org.uk/
You can also reach out to a number of remote services, including Mind UK, YoungMinds, Rethink Mental Illness, Samaritans, Papyrus, National Institute for Health and Care Excellence (NICE), Change Grow Live, Turning Point, We Are With You and the National Association for Children of Alcoholics.
The NHS (National Health Service) also provides free, reliable information for drug and alcohol addictions and dependencies, as well as limited support through various NHS Foundation Trusts.
If you are suffering from too many temptations and triggers in your home life, you may also be able to gain temporary residence in a sober living house.
For more information on drug and alcohol rehab in Solihull, contact us today on 0800 088 66 86
Tips for Finding Suitable Drug and Alcohol Rehab in Solihull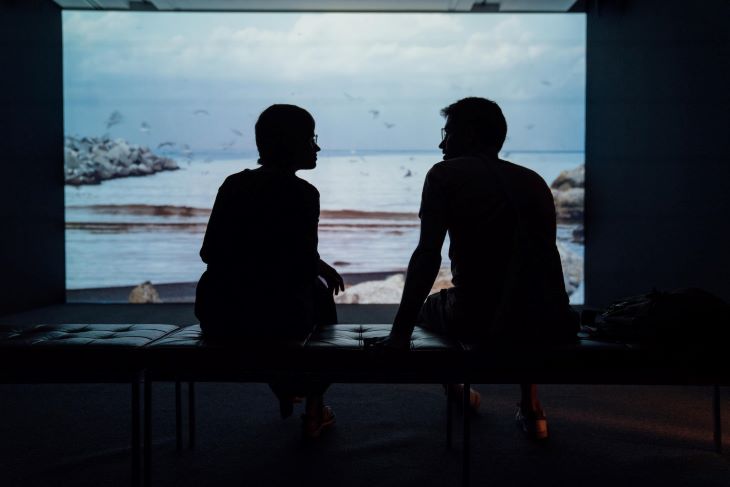 The world of addiction support is vast and varied, and those wanting to begin drug and alcohol rehab in Solihull might find themselves uncertain as to where to begin their search. Thankfully, there are a few steps one can take to make the start of this process easier.
1. Consult your budget
Firstly, consider what you can afford in terms of addiction treatment. This will help you reduce your options down to those which won't cause you financial problems in the future.
Alternatively, those who cannot afford to pay for their support can get in touch with their local council to try and secure the money for treatment. These grants are made available for those who can't afford help, so see how much you can access.
2. Consider what support you need
There are so many forms of support available within drug and alcohol rehab in Solihull, but every individual will respond best to a certain style of support. Whether it's a psychological, emotional, or holistic treatment, everyone can require different help.
Therefore, it is important to consider what support you might need before treatment begins. For example, if you struggle with handling your emotions, search for treatment programmes which list DBT under their list of provided treatments.
3. Get in touch with us
At Rehab Recovery, we have all the information you might need about drug and alcohol rehab in Solihull. As a result, we can help you find the right kind of programme to suit your situation.
For more information on drug and alcohol rehab in Solihull, contact us today on 0800 088 66 86
The Warning Signs of Addiction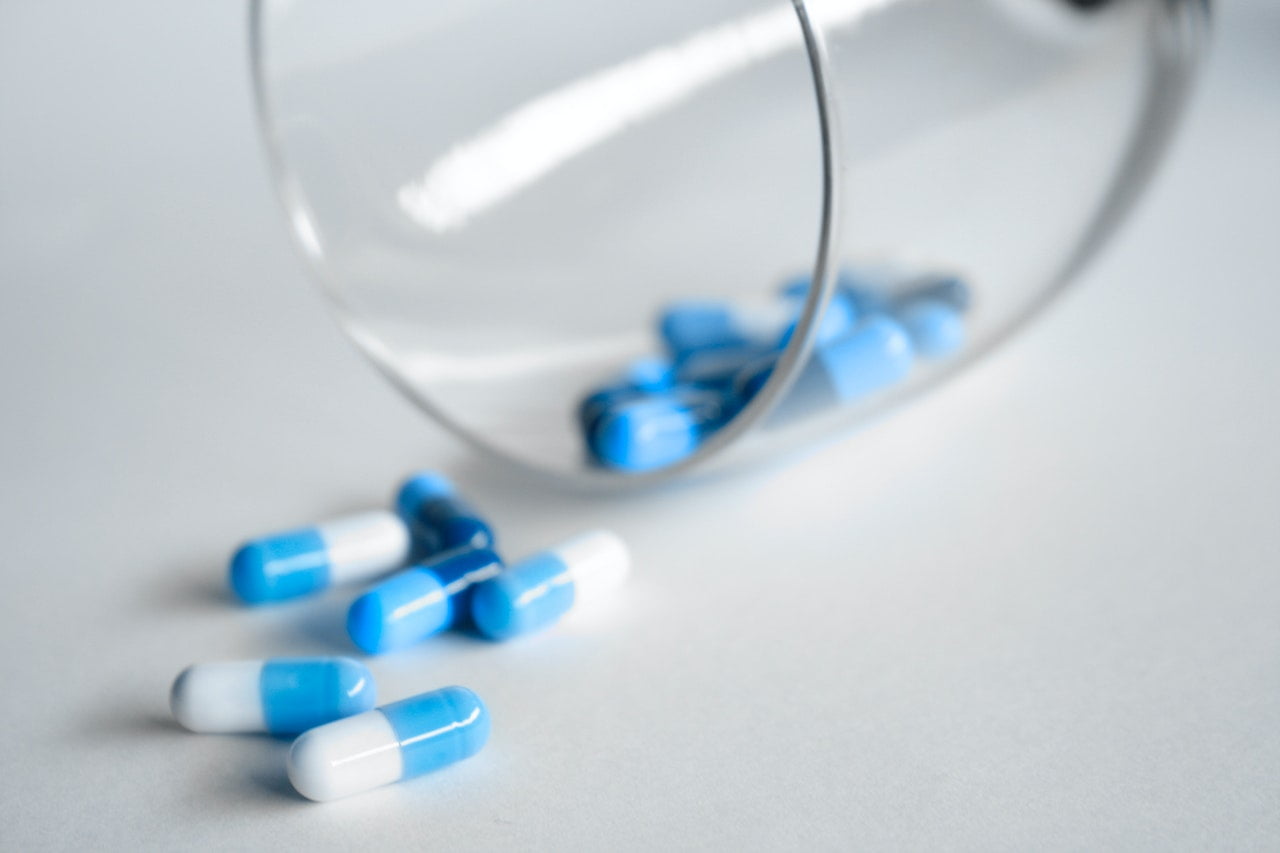 Before an individual can even consider starting drug and alcohol rehab in Solihull, they must first acknowledge and admit that they are living with an addiction. Denial is rife among those who struggle with substance abuse, so knowing the signs of addiction is key.
Of course, there is a wide range of symptoms and signs associated with addiction, but some of the most common include:
Using a substance daily
Using a substance in inappropriate settings, such as at work or in public
Borrowing or stealing money to pay for a substance
Lying or being secretive about substance use
Losing interest in friends and hobbies
Constantly talking about a substance
Lack of care in appearance or hygiene
What is Inpatient Rehab and Why is it the Best Option?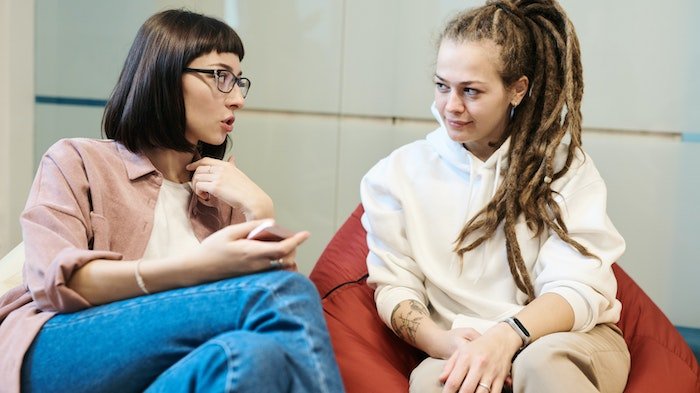 When it comes to effective drug and alcohol rehab in Solihull, nothing can match inpatient programmes. They are the safest option available, and even though the alternatives have their benefits, none are more recommended than residential programmes. But why is this?
Inpatient rehab sees individuals living within accommodation provided by a facility as they progress through treatment. They are provided with food and activities and do not return home until such a move is considered suitable.
When individuals engross themselves in treatment like this, it allows their progress to be carefully monitored and guided. Their detox is paced and supervised, and therapy is monitored to ensure it remains optimally effective.
These virtues ensure consistent success, regardless of an individual's challenges. Outpatient programmes – where individuals return home between sessions – are not able to match this as individuals are left to work through addiction independently.
There is certainly a place for independent, flexible rehab, but these kinds of programmes are not suitable for everyone. For this reason, the tried and tested inpatient model is the most widely recommended form of rehab.
For more information on drug and alcohol rehab in Solihull, contact us today on 0800 088 66 86
Dual Diagnosis: Why it is So Pivotal for Recovery?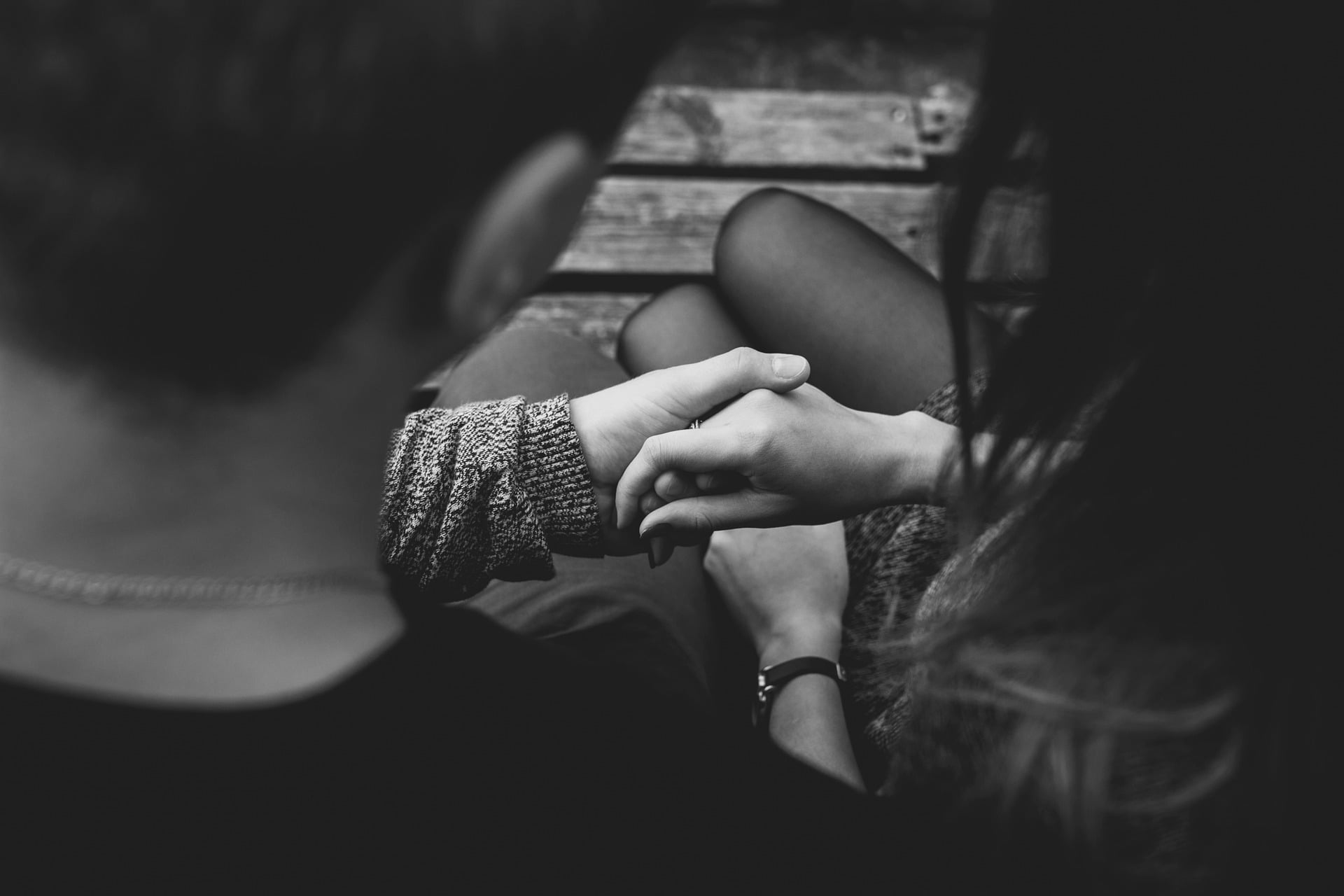 In many instances, addiction develops due to the mental and emotional difficulties an individual is living with. Whether it is anxiety, depression, or another condition which causes them distress, substance abuse can become a coping mechanism.
The co-existence of addiction and a mental health condition is known as dual diagnosis, and acknowledging this is pivotal for effective recovery.
Mental health disorders that are commonly linked to addiction include:
Only by recognising the role dual diagnosis plays in an individual's condition via psychological treatment can the issues responsible be targeted.
For example, if individuals live with anxiety, their feelings of panic and worry will likely be connected with their substance use.
To alleviate their habit of using drugs or alcohol to feel better, therapy will need to target and ease this anxiety, something rehab will help them to do.
For more information on drug and alcohol rehab in Solihull, contact us today on 0800 088 66 86
Rehab Recovery – The Steps We Can Take to Help You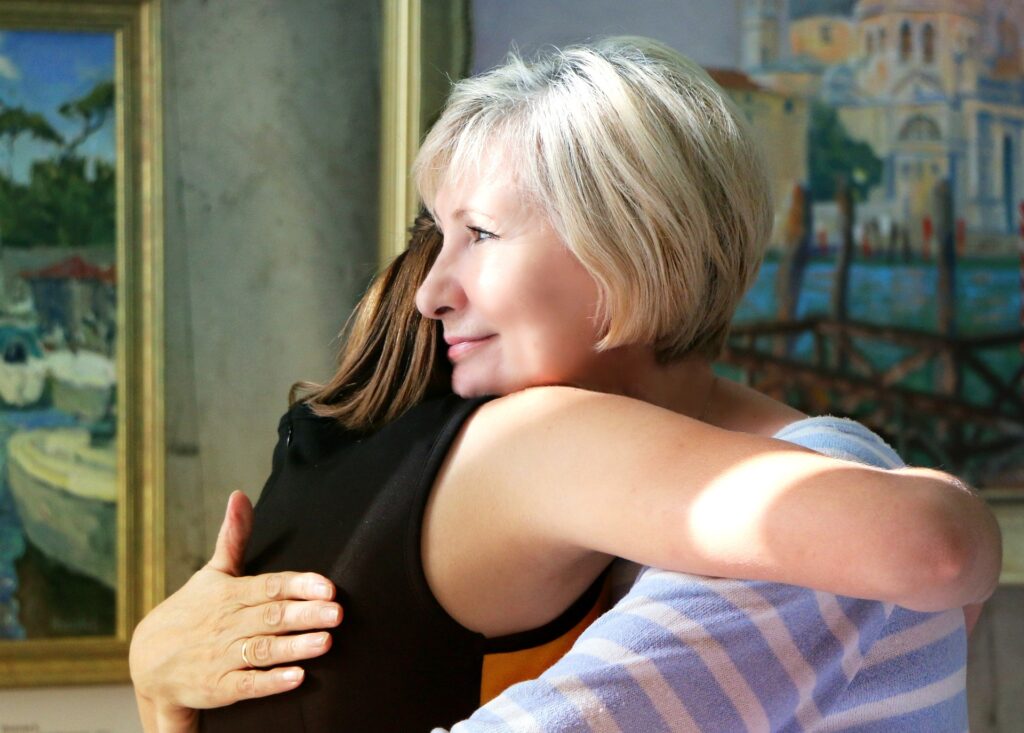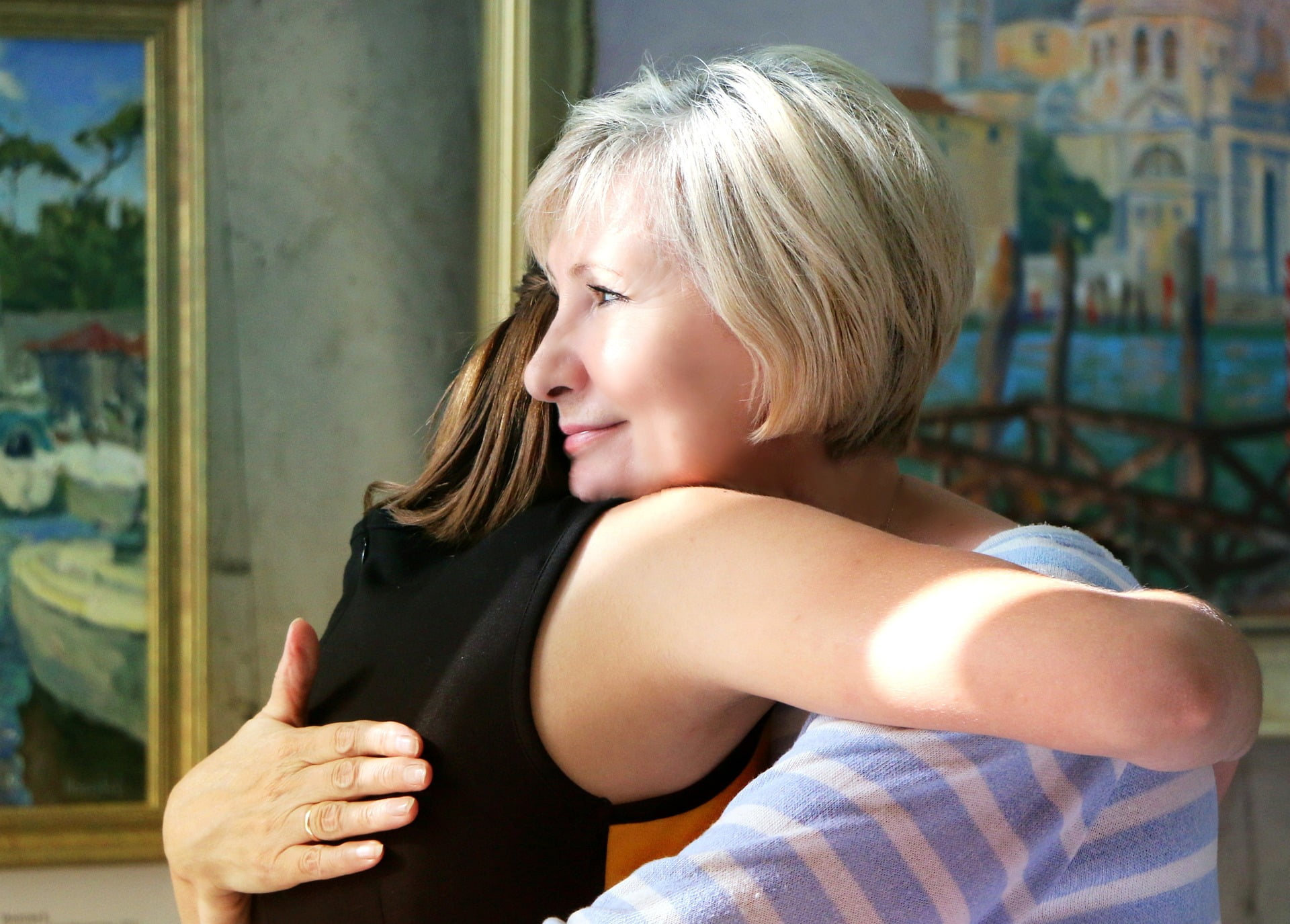 Addiction is scary, and those who suspect they may need drug and alcohol rehab in Solihull can be full of worries, doubts, and questions. For this reason, Rehab Recovery is on hand to lend support.
Whether you are unsure of whether you have an addiction at all, or simply want guidance as to finding the right treatment plan, our team can help you. No question is too small, and we will do our very best to ensure you feel prepared for the next step in your recovery.
If you need us, call Rehab Recovery on 0800 088 66 86
Every rehab in England and Wales that we work with is vetted by the Care Quality Commission.
Get help for addiction across the West Midlands, including in Birmingham, Wolverhampton, Coventry, Dudley, Sandwell, Walsall, West Bromwich and many others.