Drug and Alcohol Rehab in Cambridge
Recovering from an addiction requires more than just giving up alcohol and drugs. In order to truly recover from this condition the individual needs to be able to uncover the driving force behind this behaviour.
If they fail to do this they will be likely to relapse or fall into other maladaptive behaviours in the future.
Drug and alcohol rehab in Cambridge can help people regain control of their lives and integrate back into society, although it is possible for most substance abusers to quit alcohol and drug use in the short term, it is remaining abstinent long term that is the real challenge.
Experts have agreed that abstinence is always the safer and more effective route to addiction recovery.
In order to make permanent abstinence, as well as a fulfilling life, a reality, the individual will usually benefit from spending some time in rehab.
In 2019, in Cambridge, there were 3,452 people admitted to the hospital in connection to alcohol use.
In relation to drug use, there's been a 40% rise in drug poisoning since 2015. Substance use causes seriously damaging effects.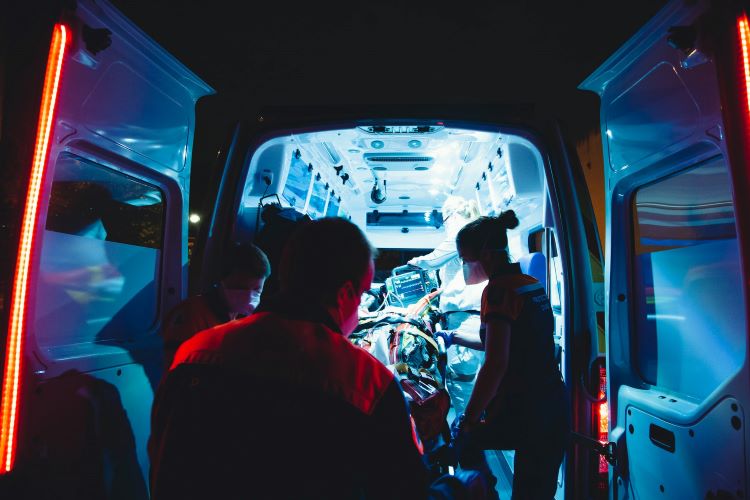 People might want desperately to stop using in many cases, but the truth is, addiction is a disease.
Psychoactive substances change the way the brain functions. In fact, the brain is actually restructured with prolonged use.
For the person with an addiction, the safest and most recommended way to treat the disease is through a residential rehab stay.
This way a team of specialist staff can treat the complex nature of compulsive use.
You can read more about the disease of addiction here.
Rehabilitation centres tackle a broad range of addictions from physical dependence to substance use disorders and behavioural addictions.
The American Society of Addiction Medicine using the Patient Placement Criteria can assess you to see if your dependence to various addictions is mild, moderate or severe.
The DSM-5 assessment is another diagnostic test professionals can use, and your results will help your rehab to form a person-centred care plan.
Some of the addictions that rehabilitation centres treat are:
Gaming addiction
Ketamine addiction
Get the help you need to overcome addiction – attend a first-class drug and alcohol rehab in Cambridge by calling our team today on 0800 088 66 86
What Are the Addiction Statistics Like in Cambridge?
Known as a non-discriminatory disease, addiction can affect any individual, no matter if they are from the UK, any other country, or from any background. 
This means that millions of individuals are struggling with addiction across the world, experiencing multiple negative consequences and causing long-term issues for both themselves and those around them.
In Cambridge specifically, the local council reported 30 consecutive unintentional drug-related deaths – most of which experienced multiple forms of physical, mental, and social issues as a result of their substance abuse (1). 
This highlights the importance of seeking help as soon as the individual believes that they may have an addiction. This can be done through local councils, or through referral programmes such as Rehab Recovery.
Which Factors Increase The Likelihood of a Person Using Drugs?
Research by Professor of Genetics & Genomic Sciences Alison Goate discovered that the gene CHRM2 (muscarinic cholinergic receptor 2) was linked with a higher chance of drug and alcohol use.
Other causes include pressure from peers, abuse, exposure to drugs at a young age, stress, and the way in which we're raised by our parents.
How Will a Dual Diagnosis Affect Your Treatment in Cambridge?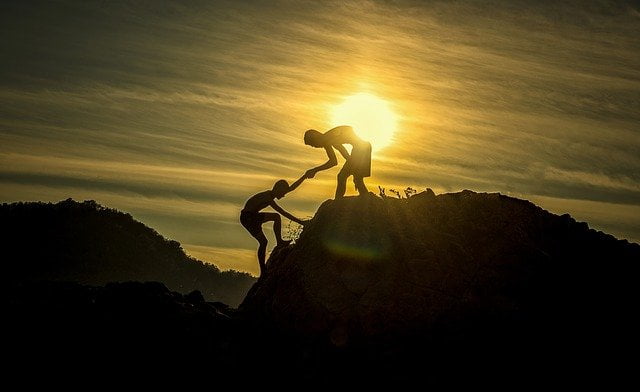 If you have an addiction, you might reach the admissions stage of rehab and be given a dual diagnosis.
What this means is that along with the addiction you also have a mental health problem.
This isn't something to worry about. In fact, finding out that there is an underlying mental health condition can sometimes bring relief as you start to understand more one of the reasons that you might turn to substances.
It's quite usual that people will turn to alcohol and drugs when they're feeling low, angry, or upset.
Where mental health issues exist, substances are often relied on even more to try and self-regulate. This is known as self-medicating.
Anxiety and depression are very common and can affect anyone. Other mental health conditions include post traumatic stress disorder (PTSD) obsessive compulsive disorder, eating disorders, bipolar condition, borderline personality disorder, bipolar disorder and schizophrenia.
If you are suffering from addiction as well as struggling with your wellbeing, you may benefit from psychiatric treatment.
Psychiatrists can determine if you have any additional conditions by examining you with a psychiatric assessment.
If you receive a dual diagnosis you'll receive a specialised treatment programme that will also address the mental health condition.
Staff will take into account the diagnosis and this will affect how they manage your treatments.
Many organisations across the UK offer free mental health support, whether you are also suffering from addiction or not.
Some of the most useful include Mind UK, Young Minds, Rethink Mental Illness, Samaritans and Papyrus.
Learn how a drug and alcohol rehab in Cambridge will help support your mental health by calling us today on 0800 088 66 86
What is the Point of Going to Drug and Alcohol Rehab in Cambridge?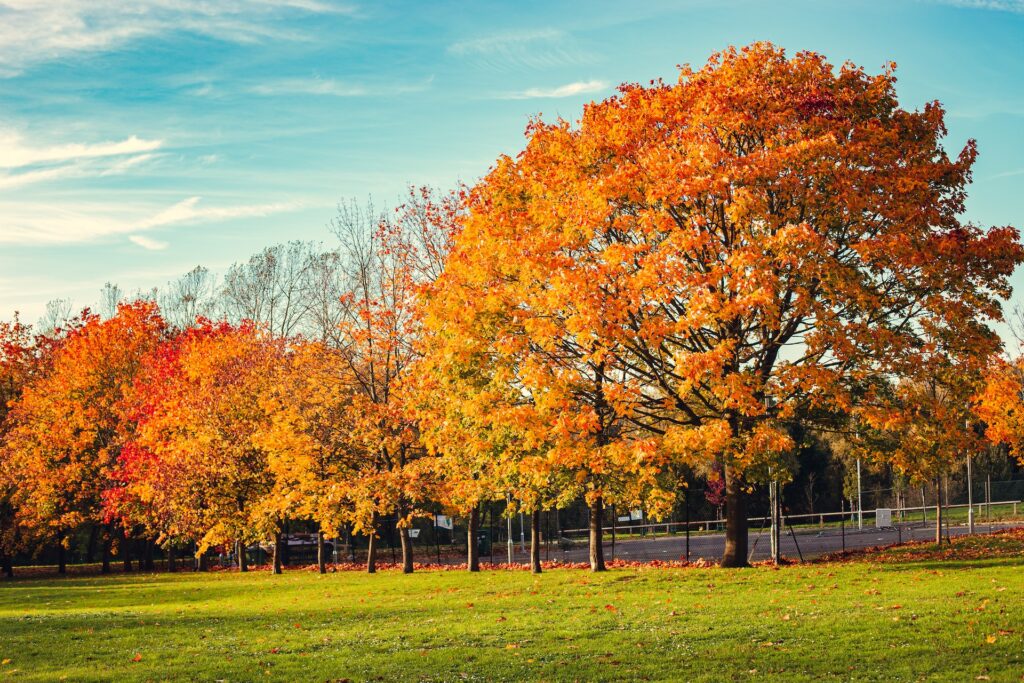 Addiction is not considered a 'choice' or 'moral failing' on behalf of the addiction sufferer – it is a disease, and rehab is about treating that disease.
Staying for a period of time at a private clinic is the height of provision in terms of treating addiction. This is an immersive environment with treatments taking place all day every day.
The point of this is to introduce you to a new way of being, which places emphasis on being OK without the substance. With time, you can even learn to be content without the substance.
Going to rehab is for people who have serious addictions. With this usually comes a whole host of distressing consequences.
This might be linked to health or relationships. As such, rehab is geared towards supporting people to achieve an abstinent lifestyle.
If you go to rehab and complete it successfully, you will leave sober and will also know what you have to do in order to remain so.
Gain all the fantastic benefits of attending drug and alcohol rehab centre in Cambridge by calling our team today on 0800 088 66 86
Should I Stay in Cambridge to Get Treatment or Go Elsewhere?
Depending on the individual, their specific addiction, and the history of this, depends on where they should seek rehabilitative care. 
For example, if the individual lives in Cambridge and is looking for local, part-time care, then this may be the most suitable location for them to stay in.
However, if the individual who is struggling with addiction is struggling as a result of their environment and those around them, then it may be suitable for them to attend rehabilitation elsewhere, either within a short range of Cambridge, or somewhere further afield. 
Specialist care may also require individuals to travel further afield. For example, if an individual is seeking care for high-severity situations or addictions to specific substances then they may need to consider residential rehabilitation across the UK, not just in and around Cambridge.
How are NHS Rehab Services in Cambridge Different?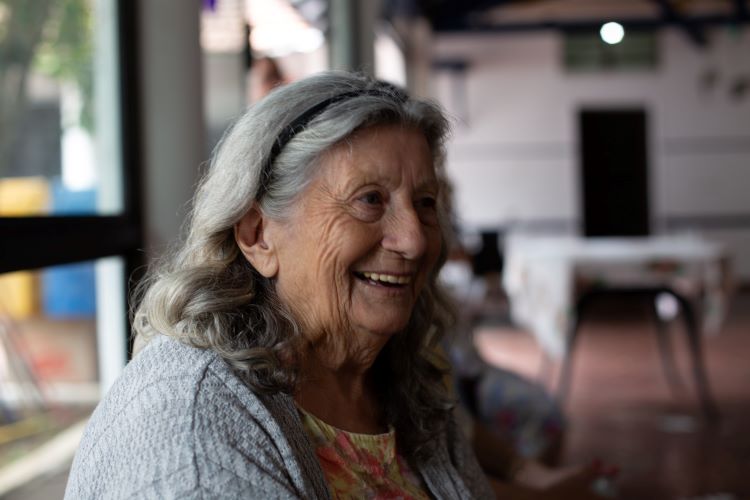 Council-funded rehab services take place at a local town hub and at NHS / NHS Foundation Trust facilities. Throughout the week there will be a variety of groups such as SMART recovery or 12 Step Groups.
Sometimes you might get access to a short course of ear acupuncture or a gym pass.
There is usually some light one-to-one input. Unfortunately, due to massive budget cuts in the field of addiction over recent years, services are much more limited than they used to be.
Free and NHS run services in Cambridge include:
1. Change Grow Live Cambridgeshire
Address: Mill House, Mill Road, Cambridge, CB1 3DF
Telephone: 0300 5550101
Website: https://www.changegrowlive.org/drug-alcohol-service-cambridgeshire/cambridge
2. Cambridge CAMHS
Address: Brookside Family Consultation Clinic, 18a Trumpington Road, Cambridge, CB2 8AH
Telephone: 01223 465100
Website: https://www.cpft.nhs.uk/service-detail/service/child-and-adolescent-mental-health-services-camhs-63/
3. CASUS
Address: 152-154 Mill Rd, Cambridge, CB1 3LP
Telephone: 01223 214614
Website: https://www.cpft.nhs.uk/search/service/cambridgeshire-child-and-adolescent-substance-use-service-casus-180/
4. Turning Point – Cambridgeshire and Peterborough
Address: Office 44 Pinnacle House, Newark Road, Peterborough, Cambridgeshire, PE1 5YD
Telephone: 01733 857870
Website: https://www.turning-point.co.uk/
For help accessing NHS addiction treatment services in Cambridge, give our expert team a call today on 0800 088 66 86
Is Drug and Alcohol Rehab in Cambridge Suited to You?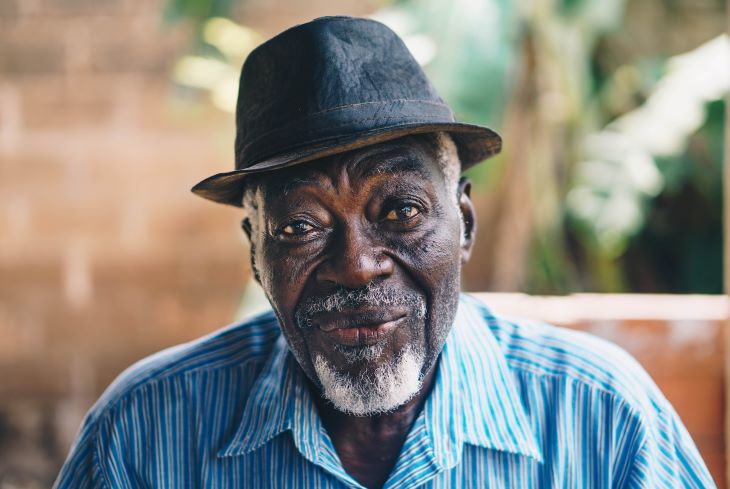 Attending a drug and alcohol rehab in Cambridge isn't for every person who uses substances.
The truth is, many people will have control over their use or will only use it occasionally in social situations.
Rehab is for those who have addictions. It's especially important to access rehab if you're experiencing any of the following:
A loss of control of when you do and don't use drugs and alcohol.
Using increasingly more amounts or mixing substances.
If you ever get suicidal thoughts.
If you suffer from mental health issues.
Becoming violent when intoxicated.
Have delirium tremens or seizures when you stop drinking.
Drinking 30 units or more every day.
Having Wernicke's Encephalopathy due to drinking.
To find out if a drug and alcohol rehab in Cambridge is right for you, give our team a call today on 0800 088 66 86
What Can I Bring to a Drug and Alcohol Rehab in Cambridge?
In most cases, individuals who enter residential drug and alcohol rehab in Cambridge are encouraged not to bring too many personal effects with them.
This may not extend to items such as books and other hobby-related items, but there may be more restrictions on items such as phones, laptops, and other pieces of personal technology. 
Before entering a residential rehab centre, it is important that individuals think about what they may want to take with them, and check this with their rehabilitation provider before making any definite decisions. 
Each residential centre will have different policies, so check with your provider today or get in touch with Rehab Recovery for further advice. 
What Alternatives to Drug and Alcohol Rehab in Cambridge are There?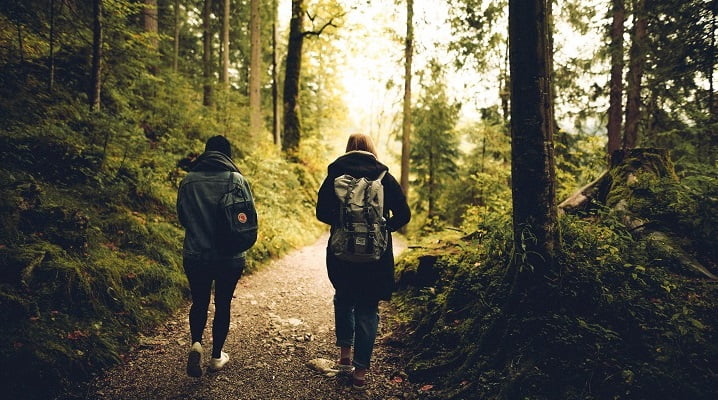 Professionally supported drug and alcohol rehab is one of the best ways to recover from addiction, but it isn't for everyone.
There are a variety of alternative places you can go to seek help in relation to addiction.
If you or a loved one wants help but feels rehab isn't appropriate, it's worth finding out about the following:
Whether you want the help of a traditional drug and alcohol rehab in Cambridge, or one of these excellent addiction treatment alternatives, call us today on 0800 088 66 86
What Happens when you First Enter Drug and Alcohol Rehab in Cambridge?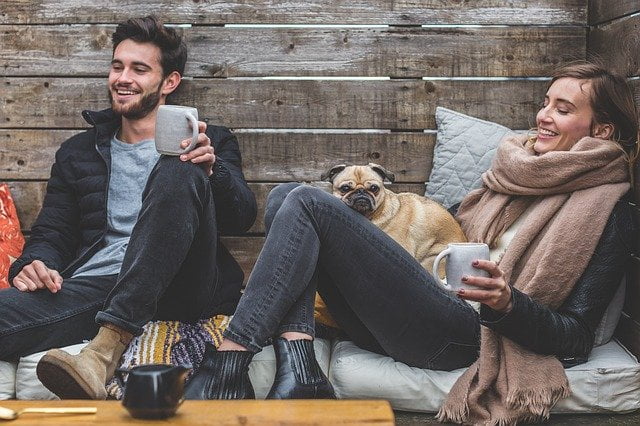 When you first enter a drug & alcohol rehab in Cambridge, you'll meet with a psychiatrist. This is someone who will lead you through an assessment or two in order to learn about you, your life, and your addiction.
The reason this is important is that it provides insight into what treatment you need. This is also the point at which you might receive a dual diagnosis as mentioned earlier.
The three assessments
1. The ASAM assessment
The ASAM is to assess a person and their addiction by looking at physical, mental, spiritual, and social health. The questions asked will revolve around the following:
What do you feel like when you stop using the substance and what symptoms do you get.
If you've quit the substance before and how you're affected by relapse.
The situation and environment you live in.
How your mental health is and how you think about things.
What condition has your physical health been in and how it has been up to the present moment?
How do you feel about quitting the substance?
2. The DSM-5 assessment
There is also the DSM-5 assessment which focuses on ascertaining the severity of the addiction. This assessment was developed by many professionals working in the addiction field over many years.
The goal was to take the emphasis off physical withdrawal and to acknowledge addiction for all its aspects.
You'll be asked about:
If you use substances in risky ways.
If you have lost control of how, where, and what you use.
If your familial, social, and working life has been affected.
What withdrawal symptoms do you have.
3. The AUDIT ASSESSMENT
Finally, the AUDIT assessment is for people who have a problem with alcohol. It's a series of questions that explore how alcohol is affecting you.
When you score more than 8, it's a cause for concern and over 13 means you probably require some rehabilitative support.
The topics cover:
How much do you drink and how often.
What feelings do you experience when you drink.
What behaviours do you participate in?
How alcohol consumption is affecting your life with others.
If these assessments have made you wonder about your own need for drug and alcohol rheab in Cambridge, call our team today on 0800 088 66 86
How do I Hold an Intervention in Cambridge?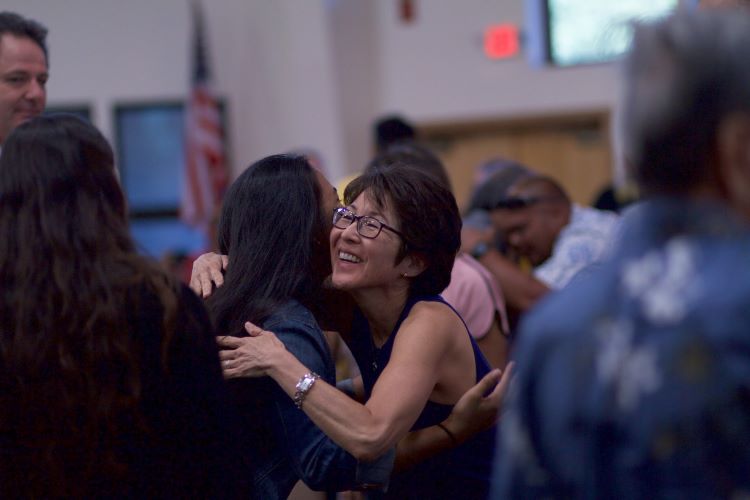 An intervention is sometimes used when a family is concerned about a family member having an addiction.
It can be very frustrating trying to speak with someone who has an addiction. Not only might they be in denial, but they also might know what they "should" do but argue against it or just not take this in.
Addiction is a unique disease in the sense that even when a person experiences so many negatives, they still use it.
This is because of how the substance affects the brain and the ability to make decisions.
An intervention is where a family member and a professional meet with the addicted person. The family member will raise concerns. There will then be a discussion about treatment options.
A CRAFT intervention is another type of intervention that has high levels of success.
 It supports families to interact in more helpful ways. It offers tools to use that support the family members to set boundaries.
CRAFT also helps the addicted person by providing the family with techniques that support positive dialogue.
The CRAFT intervention can be adopted by all family members. It's great at supporting your loved one towards rehab.
To make sure that your intervention is successful and that your loved one gets the help they need from a drug and alcohol rehab in Cambridge, give our expert team a call today on 0800 088 66 86
How Much will Drug and Alcohol Rehab in Cambridge Cost?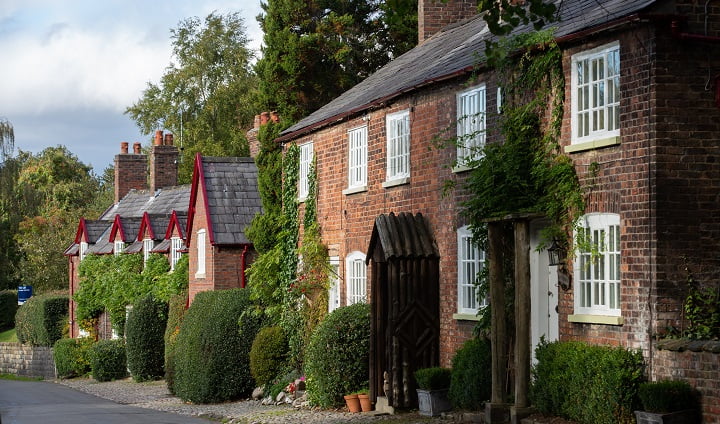 If you want to go to a drug & alcohol rehab in Cambridge, it's helpful to learn a bit about how much it costs. This way you can gain an understanding of what you can afford now and what you might be able to save up for.
It is possible to go to rehab for a 10-day detox. If you're happy to share a room, this will set you back around £2,000-£4,000. If you'd rather have a bedroom to yourself, it's around £3,000-£6,000.
It has to be kept in mind that detox is really most effective when followed up by psychological treatments. This can become part of a 28 day residential rehab stay.
A 28-day stay at rehab in a shared room is about £6,000. If you want a room for yourself, it's usually between £8,000-£12,000.
If you're assessed by a doctor and identified as being "low risk", you might be approved for a home detox.
You'll have daily contact with a doctor who will prescribe you medication to support you through detox. This will cost around £1,500.
To learn how much your stay at a drug and alcohol rehab in Cambridge is likely to cost, give our team a call today on 0800 088 66 86
How can I Find my Ideal Drug and Alcohol Rehab in Cambridge?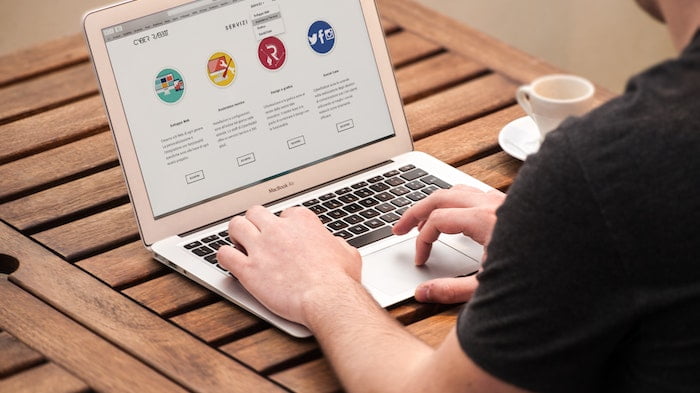 There are many options in terms of rehabilitation in Cambridge. If you're looking at rehab clinics, you want to choose the one that will support you to become sober.
It's likely you'll also want a clinic that will provide a robust aftercare programme.
Here are some things you can do when comparing your options:
Find out which rehab clinics are near you in Cambridge. You might also want to look at one further afield and form a list of your three favourites. (You can ask Rehab Recovery for more information on local clinics.)
Research the clinics. Find out what treatments they specialise in providing and look at how well they've supported previous residents.
Have a look at reviews and see what their reputation is.
Find out how much it costs for various treatments and lengths of stay.
Call the clinics and have a chat with the staff. You'll probably like the sound of one more than the others.
Find out what approaches the staff specialise in. Do they place emphasis on treating you through individual therapy or groups, for instance?
Choosing the right rehab for you is important. This is a critical moment in your life and you want to go to the right clinic.
It's worth calling Rehab Recovery too, for an unbiased opinion on your rehab options.
Make sure that the drug and alcohol rehab in Cambridge you attend is perfect for your needs by calling us today on 0800 088 66 86
Inpatient vs Outpatient Treatment in Cambridge – Which Is Better?
The difference between inpatient and outpatient treatment in Cambridge is mainly down to the place in which individuals take part in various treatment programmes. 
Inpatient care refers to rehabilitation within a dedicated centre, whereas outpatient care can be taken part in while continuing to reside at home. 
The effectiveness of each of these forms of care depends on the individual and their rehabilitative needs, but there are some cases where one type of care is more suitable than others.
For example, one study showed that 81% of individuals within an inpatient treatment programme for opiate addictions achieved complete withdrawal, whereas this was only the case in 17% of the individuals in the outpatient treatment group (2). 
However, the study also noted that pretreatment factors could have influenced this, as well as the personal factors between the two groups, including their social and psychological differences at that point in care. 
Can I Use Insurance to Pay for Drug and Alcohol Rehab in Cambridge?
Health insurance is a factor that more and more individuals are considering when it comes to covering the cost of drug and alcohol rehab in Cambridge. 
However, it is important to remember that there are many different forms and types of health insurance that are available on the modern market, some of which may or may not cover this type of healthcare. 
This is why, in all cases, it is important to check the details of the individual's healthcare plan, either by checking with their healthcare insurance provider directly, or by asking suitable individuals within a company for career-provided insurance plans. 
What Are the Advantages of Private Rehab in Cambridge?
Private rehabilitation refers to any treatment programmes that are partaken in that are not suggested, recommended, or referred to by public health services such as the NHS. 
This may be the most suitable form of care in Cambridge for some individuals, either because they cannot access this type of care through public health services, or because they need the support and help quicker than some waiting lists allow for. 
One study showed that individuals who relapsed after leaving residential care included factors such as pressure from peers to continue substance abuse, low self-determination to abstain, obstacles in finding employment, mental health issues such as depression, and cravings for substances (3).
However, private rehabilitation has been shown to be one of the most effective forms of drug addiction treatment due to its focus on all of the areas above. This is due to the isolating and focused nature of the treatment, as well as the option to extend treatment should the individual feel that it is necessary. 
What Are the Advantages of Public Rehab In Cambridge?
For individuals for whom private or residential care may not be a suitable or appropriate option, there are some alternative options that are available to those who require them.
For example, through local councils in Cambridge, it is possible to enter specific treatments such as therapy and group talking therapies that are shown to be highly effective in the treatment of the mental health issues that are associated with drug addiction. 
In all cases of alternatives to residential care, it is important to consider that these forms of treatment may not be suitable for individuals with more complex needs or requirements of rehabilitative care. 
These alternatives to residential care are generally only suggested to individuals who have been addicted to drugs for shorter periods of time, are likely to experience fewer adverse effects during detoxification, and are addicted to non-physically addictive substances such as cannabis and cocaine. 
Speak to Rehab Recovery today to see which forms of care you may be eligible or suitable for. 
How Do I Make Sure That I Choose the Right Rehab in Cambridge For Me?
As a referral service, Rehab Recovery is committed to matching individuals to their most suitable form of drug and alcohol rehab in Cambridge.
This is why it is important to consider speaking to a member of our team today to find out what options are available, as well as doing your research on what may be most suitable for you based on your individual needs.
One study showed that factors such as family relations, rehab centre satisfaction, economic factors, therapeutic issues, and other personal factors were all related to the likelihood of an individual returning to substance use after rehabilitation, so it is vital to ensure that all of these factors are satisfied as best possible when making a choice about future rehab treatments (4). 
Do I Need to Go To Rehab?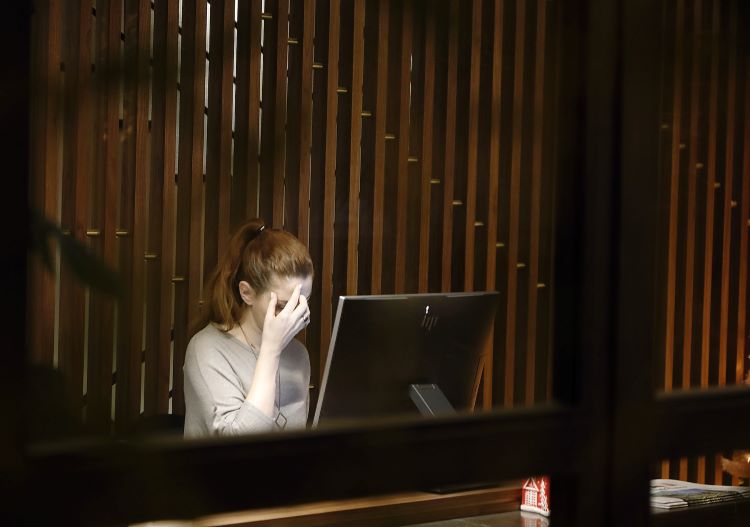 In most cases, if an individual believes that they may be addicted to a substance, or if they have come to terms with an addiction that they have been struggling with for a while, then it is vital that they seek suitable rehabilitation in Cambridge as soon as possible. 
Rehab Recovery's admission process includes multiple questions designed to match the individual to their most suitable form of care possible. These will be outlined later in the article. 
Some individuals, however, delay care for one reason or another, so it is important that all individuals contact us, no matter how challenging they believe entering rehab may be for them. 
For example, one study showed that women with children were less likely to seek care, and that the more children a woman had, the less contacts were made with rehabilitation services (5). 
This is why Rehab Recovery aims to help all individuals who need it, no matter what their situation at home may be or how serious or trivial they believe their struggles to be. 
What is Alcohol Addiction?
An alcohol addiction, also known as alcoholism, is a form of addiction in which an individual continuously drinks large quantities of alcohol, despite the negative consequences that may occur as a result of this, often chasing the feeling of being drunk, or to deal with the stressors and pressures of their day-to-day life. 
An alcohol addiction can be especially harmful to individuals as it is physically addictive, meaning that individuals who consume large quantities of alcohol regularly may begin to experience pharmacological changes.
This refers to changes within the body's normal functioning – many processes of which can be altered and controlled by the presence of alcohol within the system.
Modern studies are beginning to understand the link between alcohol and the brain more and more, by understanding that alcohol is not a substance with an unspecified target, but instead may directly impact specific areas of the brain that can have serious consequences on the individual and their physical and mental health (6). 
This is why it is vital that individuals seek suitable alcohol rehab in or around Cambridge as soon as possible.  
What Are the Signs That an Alcohol Addiction is Present?
Depending on the individual, the amount of alcohol that they consume, and the history of their addiction to alcohol, will determine what forms of signs and symptoms that an individual may experience. 
Alcohol addictions can have physical, behavioural, social, and emotional effects, making it one of the most complex addictions to treat.
However, it is vital that help is sought as soon as possible as, if left untreated, alcohol addictions can begin to cause serious health issues. 
One study linked issues within the circulatory system to individuals struggling with alcohol addiction, even if these individuals had no prior history of cardiovascular issues or kidney disease (7).
In the UK and Cambridge specifically, alcoholism is highly prevalent, making it one of the most dangerous disorders and therefore even more important that individuals seek help as soon as possible. 
How Do I Know When My Addiction is Something to Worry About?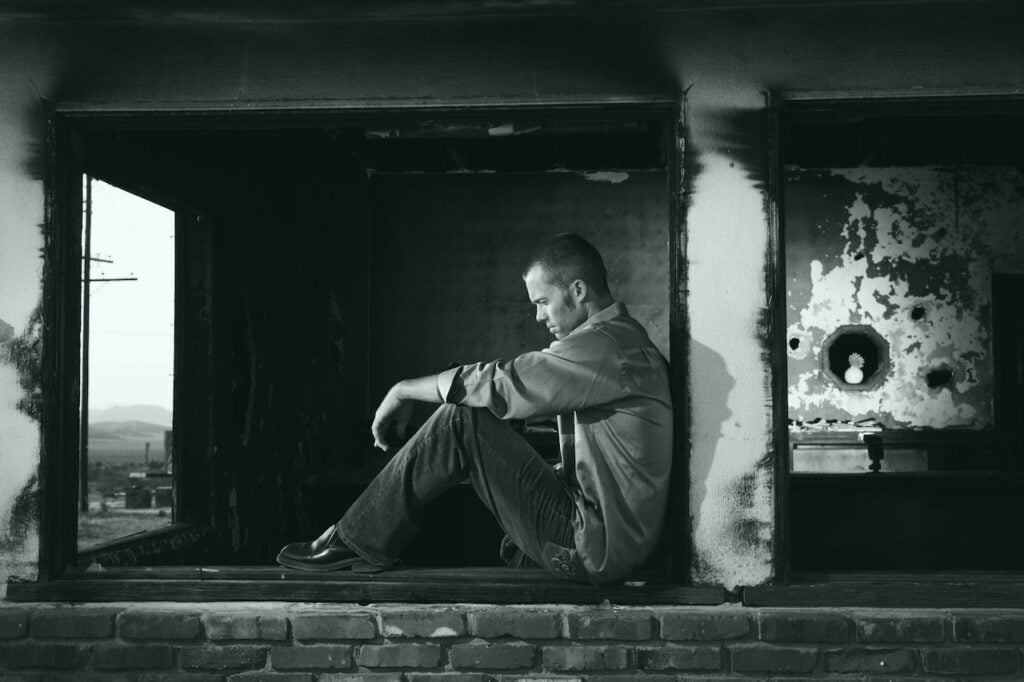 Every individual will have a different idea of what their body can cope with when it comes to addiction, but the truth is that addiction can have long-lasting negative consequences from day one – they just might not be visible. 
This is why it is vital that as soon as an individual realises that they may have an addiction, or if they overcome their denial and realise the need for it, they should seek suitable drug and alcohol rehab in Cambridge. 
One study found that of 515 'problem drinkers', 76% of them entered some form of rehabilitative treatment within one year (8).
They found that from these individuals, those who entered care were more likely to believe that their drinking was a cause for concern, depended more on alcohol and its effects, experienced more negative consequences as a result of this, and had more symptoms of depression and self-derogation.  
How Do I Know If I'm Suffering from Alcoholism
Alcoholism, as mentioned previously, is one of the most complex and commonly misdiagnosed forms of addiction in the field. 
This is because of the multiple effects that it has on the body, as well as the processes and bodily functions that it becomes a part of after high levels of consumption or long periods of time-consuming the substance. 
One study cited that alcoholism is one of the 'greatest imitators' of other diseases and is truly unique due to the measurable damage that it can cause within almost every system within the body (9).
If you or someone you know may be struggling with alcoholism in Cambridge it is important to speak to someone as soon as possible about this – either your local GP, or by calling Rehab Recovery directly. 
What Impacts Can Drug and Alcohol Addictions Have on a Person?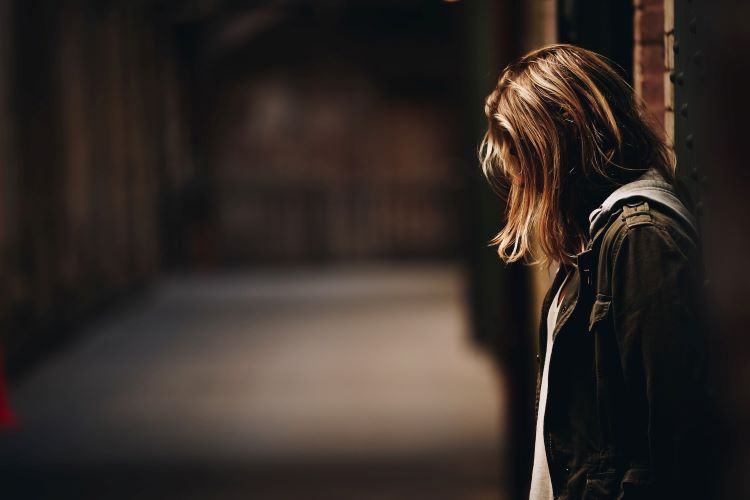 Again, depending on the individual, addiction can have a variety of effects on individuals across all aspects of their everyday life in Cambridge.
Whether this is the physical changes that someone may experience, the emotional and mental issues that they may seen develop or worsen, or the emotional consequences, it is important to acknowledge them all and work towards treatment for all issues, no matter how unrelated they may seem.
One study showed the differences of fat distribution in those struggling with alcohol addiction compared to those who were not addicted, finding that individuals struggling with alcoholism had a lower body weight and lower fat mass in general, but that alcoholics had a higher prevalence of fat distribution in the abdominal region (10).
This just goes to show the range of effects that an addiction can have, not just specifically alcohol addictions, and that seeking help sooner rather than later is best for the individual's health in the long-term.  
What Impact Can Drug and Alcohol Addictions Have on Families?
Traditionally, the focus of the impact of addiction on families has been primarily based on the women of the family – mothers, wives, and daughters – due to the fact that addiction was originally considered to be a male-dominant disorder.
However, this is changing more and more as more rehabilitative care becomes available and accessible to women, increasing the focus of addiction-related issues on the family as a whole – not just the female members. 
The best treatment programmes – when implemented correctly and well in specific situations – include the family, involving self-efficacy-based methods as well as a focus on supported cessation of substance usage (11). 
Find out what forms of family therapy and family drug support are available for you in and around Cambridge. 
What is a Medically Assisted Drug or Alcohol Detox?
Through most forms of drug and alcohol rehab in Cambridge, the first step of rehabilitation is detoxification. 
This is where the individual stops consuming the substance that they are addicted to, or when they cut down slowly – this differentiation depends on the substance they are addicted to i.e., if the substance is physically addictive such as alcohol and heroin or not physically addictive like cannabis and cocaine. 
In the cases of more complex withdrawals from physically addictive substances, it may be necessary to implement medical interventions into the detoxification process. 
This is when additional and negative consequence mitigators are introduced as part of the detox process, increasing the safety and comfort of the individual who may be struggling. 
Studies show that even when implemented correctly, it is vital to follow up medical interventions and other detox programmes with further treatment, with one study citing that 12-step programmes can be highly effective when combined with biomedical detox sessions (12). 
What is Rehab?
At its essence, rehabilitation is the process of overcoming addiction and learning to live with the long-term effects independently, using coping mechanisms and tools learnt while in rehabilitation. 
Through Rehab Recovery, we suggest rehabilitation programmes that follow the essential three steps of care. These are as follows:
Detoxification – removal of harmful substances from the body that have accumulated as a result of long-term addiction 

Rehabilitation/therapy – the bulk of rehabilitative treatment programmes that are tailored and specialised to the individual and their addiction 

Aftercare – any further learning or programmes that individuals take part in to make up their long-term recovery journey and ongoing independent learning 
By engaging in these three steps during an individual's time in drug and alcohol rehab in Cambridge, an individual will give themselves the best chance at an effective and efficient recovery – one that can last well into the future. 
What Types of Addictions Are Treated at Rehab?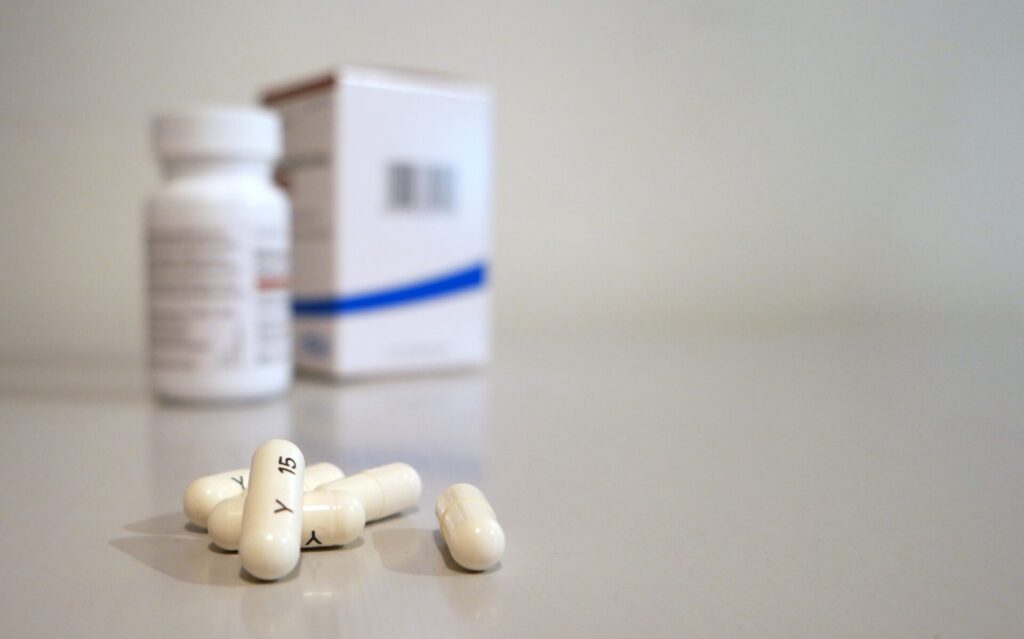 Though this article focuses on drug and alcohol rehab in Cambridge mainly focuses on substance addictions, it is important to note that there are many other forms of addiction. 
For example, behavioural addictions are being brought to light more and more. The support for these forms of addiction is also rising in relation to this. 
One study noted common addictions such as those to heroin and cocaine but went on to say that more drug addictions are becoming more common in countries such as Belgium, including addictions to MDMA. 
The study went on to note the emergence of behavioural addictions in the field of research citing addictions to gambling, sex addiction, cyberaddiction, workaholics, and shopping addiction (13). 
Speak to Rehab Recovery today to find out how we can help you or someone you know who may have an addiction to substances, behaviours, or in any other case. 
How Do I Know If I Need Rehab?
As mentioned across this article, it is important that individuals in Cambridge who feel as though they may be struggling with addiction, or those who have recently overcome denial of their situation, seek help as soon as possible.
Addiction can quickly worsen over time if left untreated, or if unsuitable treatment is begun. This is why it is important to determine what the individual is addicted to, if inpatient or outpatient treatment may be more suitable, and the different options that may be available for this.
This is where Rehab Recovery is here to help, and we are happy to listen to any concerns or answer any questions that you may have about your own rehabilitation or the potential rehabilitation of another individual – perhaps as loved one or someone you know. 
Get in touch with a member of our team to learn more and find out which forms of care may be suitable and are available for you and your individual needs. 
How Effective is Rehab in Treating Alcohol or Drug Addictions?
When it comes to engagement and what an individual may get out of their time in drug and alcohol rehabilitation in Cambridge, it is mostly their own commitment, motivation, and attitude toward recovery that determines how successful they will be in the long term.
If an individual commits fully to their programmes, has the right motivation to get themselves through the more challenging aspects, and maintains a positive attitude toward their rehabilitation journey and future, then they are far more likely to make an effective recovery when compared to an individual without these qualities. 
Studies have shown that the rehab centres that cater for the specific needs of these individuals are the most effective when it comes to long-term and effective treatment, showing the importance of specialised and tailored treatment within this process (14). 
Will Rehab Cure Me of My Addiction?
In short, there is no cure for addiction. Due to the physical and mental effects and changes that an individual will experience as a result of addiction, the effects are long-lasting and often require long periods of therapy and treatment to overcome and cope with in the long term. 
As mentioned just above, it is important that individuals maintain their own motivation, engagement, and positive attitude throughout treatment in or around Cambridge, as this will have a huge impact on any of the rehabilitative steps that they take moving forward. 
What Are the Benefits of Alcohol Rehab?
If an individual is struggling from alcoholism in Cambridge, then entering suitable drug and alcohol rehab should be at the top of their list. 
This is because, although not completely treatable, every individual struggling with addiction can make positive steps in the right direction as a result of rehabilitation.
This can include the reduction in negative consequences, as well as the chance to overcome cravings and triggers – things that can stand in the way of an individual's everyday life. 
One study showed that treatment for alcoholism was more effective when research-based methods were employed, as well as when the individual was given the option of alternatives to residential care where suitable and cost-effective (15). 
Does Drug and Alcohol Rehab for Teens Work?
In the modern world, it is becoming more and more evident that younger individuals may be more aware of substances and their impact on individuals when compared to the older generations, perhaps due to the multitude of information that is available on the topic as well as the warnings that come on most addictive substances e.g., alcohol and cigarettes. 
One study showed this specifically, showing significant differences in the understanding of the causes of addiction, the places in which to seek help, and the reasons why overcoming an addiction may be more challenging than it may seem – all in favour of the younger individuals (16). 
This, therefore, shows the need for increased care for younger individuals who may be struggling with addiction, as they may often have the inner tools that they need to overcome their addiction, but the encouragement and support required for this must be provided in order to make any meaningful progress.
Get in touch with Rehab Recovery today to find the most suitable teen and young adult rehabilitation programmes for you or someone you know in Cambridge. 
What Percentage of Alcoholics Recover?
There is no way of giving a specific statistic for the recovery of alcoholics (and individuals addicted to other substances) after attending alcohol rehab in Cambridge, as well as the rest of the UK, due to range of differences and experiences that each individual will have throughout their recovery journey. 
Some of the main factors for the differences in success of recovery are listed below:
Type of substance addicted to

Amount of substance consumed on a regular basis

History of the individual's addiction 

Individual's motivation and desire to recover 

Treatment programmes partaken in

Support available – both in their treatment programme and at home

Aftercare programmes enrolled in 
What Happens If I Don't Get Help?
Addiction, as mentioned previously, can quickly worsen if left untreated and the effects can snowball, becoming life-threatening in some cases if left too long. 
This is why Rehab Recovery always suggest that suitable drug and alcohol rehab is found in Cambridge as soon as possible. 
Depending on the substance, the individual may have to spend even longer in care than initially thought if they continue to delay or put off their care. 
One study focussed the impact of opioid abuse, showing that depression was a good indicator of whether someone would enter care or not, but that depression was one of the reasons why individuals took opioids in the first place (17).
This shows the complexity of addiction, highlighting the importance of seeking help sooner rather than later – as soon as the individual begins to experience any adverse consequences. 
Why Should You Avoid Recovering on Your Own?
Through Rehab Recovery, it is always recommended that individuals seek professional care, either through drug and alcohol rehab in Cambridge, or anywhere else in the UK.
This is due to the dangers that can be associated with a home detox, or self-recovery, as it is known. 
For example, common substances such as alcohol are physically addictive, meaning that withdrawal from the substance can be especially dangerous, having intertwined with many of the body' everyday functioning and causing serious issues when not constantly consumed in large quantities. 
This is why home detoxes are only suggested in a small number of cases and should never be partaken in unless a medical professional has given the go-ahead after assessing for safety and suitability in each individual's case.
Can I Recover from Addiction Without Professional Help?
As above, the answer is generally no. If an individual intends to rehabilitate by themselves, without entering specialist drug and alcohol rehab in Cambridge, then they are subjecting themselves to a number of dangers that could seriously impact their quality of life and ongoing recovery in the long term. 
Rehab Recovery always recommends seeking professional help, though this can come in many different forms and styles of care.
To discuss which may be most suitable for you or someone you know, get in touch with a member of our friendly, professional, and knowledgeable team members today. 
How Do I Prepare for Addiction Rehab in Cambridge?
Before an individual enters their chosen form of drug and alcohol rehab in Cambridge, it is likely that they will have a good idea of what they are likely to experience.
This is because they will have gone through the full admittance process, as well as interacting directly with their chosen provider of rehabilitative care, asking any questions that they may have about the process before entering the treatment programmes specifically. 
In some cases, individuals may have already attended taster sessions for some of the treatments they will receive, and those who are entering residential rehab will probably have entered the centre on at least one occasion before to get a feel for a centre to see if it is suitable for them. 
Speak to Rehab Recovery today to find out what would be most suitable for you, and how you can begin to research these options yourself before making any final decisions or commitments. 
How Do I Tell My Family I'm Going to a Drug & Alcohol Rehab in Cambridge?
Though this may seem like a big decision and a big life move, entering rehabilitation in Cambridge is generally in the best interest of the individual who may be struggling with addiction.
Because of this, introducing this prospect to close friends and family members should never feel like a chore, and more like a reminder that entering care is the best choice. 
In some cases, individuals may offer from these close friends and family members to attend some parts of their rehabilitation with them i.e., family drug support or family therapy. This decision is left solely up to the friend or family member, depending on whether or not they feel as though it would be beneficial for them. 
Do I Have to Tell My Boss About Alcohol Rehab?
In the UK, there is no legal obligation for individuals to divulge the reasons for leaving a place of employment, with 'personal reasons' being enough information for employers to get an understanding of why you may be leaving your position in Cambridge.
If the individual feels as though it may be suitable to let their employer know why they are leaving work i.e., if they are intending on returning after their time in rehabilitation, then it may be suitable, otherwise it is up to the discretion of the individual who is struggling with addiction and leaving their position as a result of this. 
Speak to Rehab Recovery today for more tips on rehabilitation and work and how it can be possible to make both work, as well as having a plan in place for after an individual has completed their rehabilitation treatment programme.
Can I Lose My Job If I Leave to Go to Rehab?
There are many specific circumstances in which this question may be asked when an individual is struggling with addiction while holding a position of work in Cambridge. 
Put simply, an individual cannot be fired directly for struggling with addiction, but their behaviour at work as a result of this may lead employers to believe that this individual may not be able to keep up with their responsibilities, therefore giving them a perfectly legal reason for letting someone go.
To ask about specific circumstances, speak to a member of the Rehab Recovery team today. 
Will Your Insurance Cover Rehab?
This is covered in one of the previous paragraphs, but it is important to check with the provider of the healthcare insurance as to whether it will cover drug and alcohol rehab in Cambridge.
If an individual has a private plan, they can contact the healthcare insurance provider directly or check over any relating paperwork and documentation. Check anything with the provider if you are unsure. 
If an individual receives their healthcare insurance plan through their career or job, they should check this with the relevant individuals within the organisation – most likely Human Resources (HR) or employee wellbeing officers. 
I Can't Afford Drug and Alcohol Rehab – I Don't Have Insurance. What Can I Do?
If an individual does not have insurance and can't pay for their drug and alcohol rehab in Cambridge from their own pocket, then there are many things that can be done to help. 
First, it may be important to consider a healthcare plan, though the specificities of this should be checked and assured at each stage.
Secondly, the individual should consider contacting Rehab Recovery to enquire about our payment plan service and the extent to which we may be able to support any individual's rehabilitation journey, including the costs of treatments, centres, and any other forms of care that they may require. 
Can I Force My Loved One to Go to Rehab?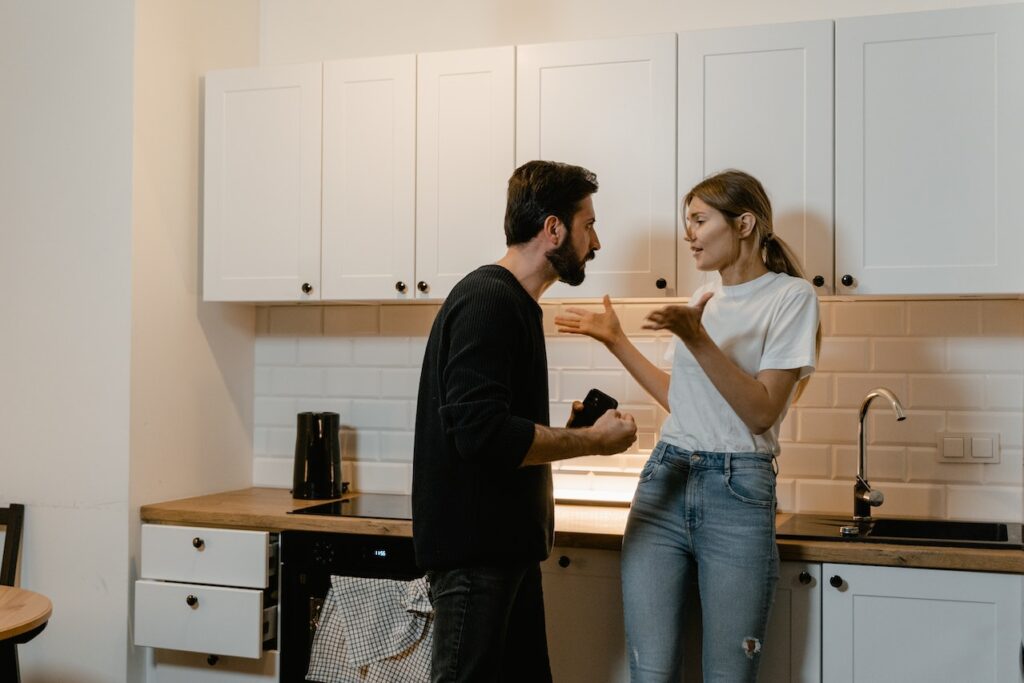 There is no situation in which an individual in the UK can be forced to partake in something that they do not want to, even if it may be for their own benefit i.e., entering suitable drug and alcohol rehab in Cambridge. 
However, it has been shown that individuals who may be struggling with addiction can be helped by those around them – specifically, close friends and family members. 
One study showed that family-focussed interventions are constantly being developed and employed in cases where an individual may be unwilling to enter suitable drug and alcohol rehab, though there were several common factors that contributed to this.
These are listed below:
Working closely with friends and family member to promote engagement in treatment 

Joint involvement of friends, family, and the individual struggling in the treatment of the individual 

Responding to the needs of friends and family, as well (18). 
Should I Do Alcohol Rehab or AA?
When an individual is struggling with an alcohol addiction, or alcoholism, they should consider alcohol rehab in general, as well as AA (Alcoholics Anonymous).
This is because alcohol rehab refers to the rehabilitation process, but specifically for individuals who are struggling with an addiction to alcohol.
AA is a group talking therapy programme, specifically for individuals struggling with an addiction to alcohol, but also as part of an aftercare programme, or an outpatient treatment. AA refers to one form of treatment, whereas alcohol rehab refers to the overall process.
It is possible for individuals to take part in both i.e., attending specific alcohol rehabilitation programmes, as well as partaking in an AA programme as part of their aftercare and long-term recovery in or around Cambridge. 
What is the process of alcohol and drug detox in Cambridge?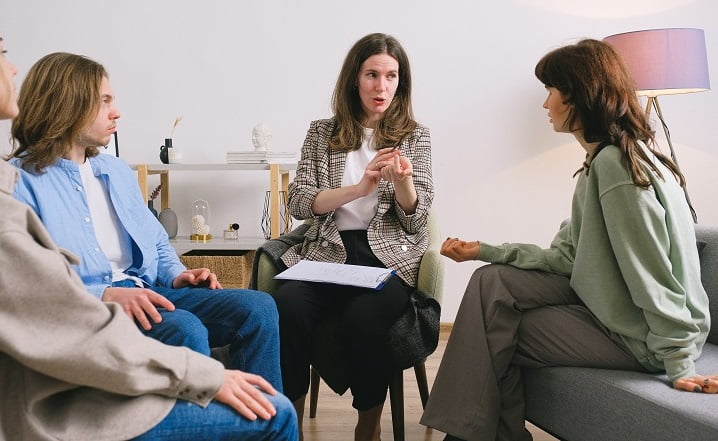 An alcohol detox overseen by a doctor is essential for people who have developed a dependency. This is because of how withdrawal affects people when alcohol leaves the body.
Alcohol withdrawal symptoms include shaking, mood swings, insomnia, paranoia, hallucinations, and seizures.
The seizures experienced by alcohol withdrawal can be fatal. This is why a detox at a clinic is the safest way to beat alcohol or drug addiction.
A doctor will give you the prescription drug Librium over the course of 7-10 days. The amount of Librium will be reduced as the days continue.
At the end of this, it's advisable to participate in therapies and group work to start healing the mind.
To discover more about detoxing at an addiction treatment clinic in Cambridge, give our team a call today on 0800 088 66 86
How long will I have to stay at a drug and alcohol rehab in Cambridge?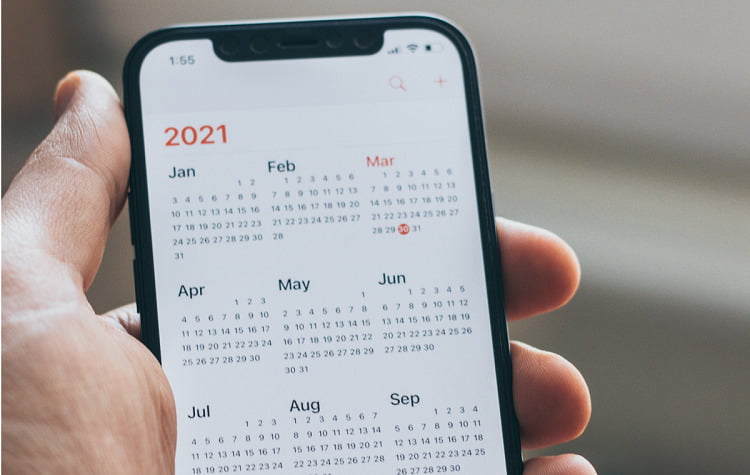 A residential stay at a drug & alcohol rehab in Cambridge will usually last 28 days.
Sometimes, it might last another week or two, especially if there are weighty mental health recovery needs as well.
This length of time is required in order for residents to undergo various courses ofpsychotherapiesandalternative therapies.
Some people might stay for a 7-10 day detox only. This might happen if a person has relapsed, for instance. Usually, in this case, the person will also take part in some refresher psychotherapy sessions.
Outpatient treatment is likely to take much longer, due to its less intense nature.
To learn how long your stay at a drug and alcohol rehab in Cambridge is likely to take, call our team today on 0800 088 66 86
How do I access a cocaine rehab in Cambridge?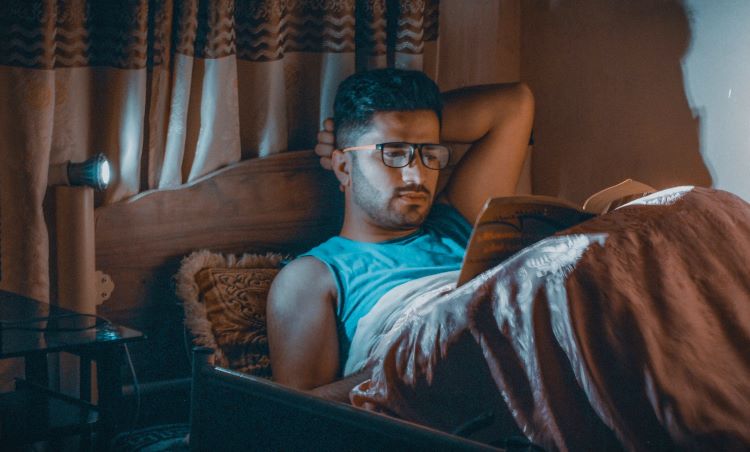 It's becoming increasingly common for people to experiment with cocaine and crack cocaine.
The increased supply of cocaine has made it easier to come across, and cocaine is often glamorised on TV.
People might try it in a social way and feel that it's not that addictive.
This simply isn't the case. Cocaine addiction has a habit of sliding into people's everyday lives.
People might be shocked to look back over the past six months and realise they've used it most days. At this moment, it becomes clear there is a problem.
Therapies at a rehab focus on supporting the person to change how they think about using. There is no need for a cocaine detox, as it is not physically addictive. Cocaine dependence is a mental dependence.
Work will focus on catching thoughts and learning how to respond in a different way. There will also be time put into developing new interests which can bring value and meaning to life.
Beat your cocaine addiction with the help of a drug and alcohol rehab in Cambridge – give our team a call today on 0800 088 66 86
How do I access a heroin rehab in Cambridge?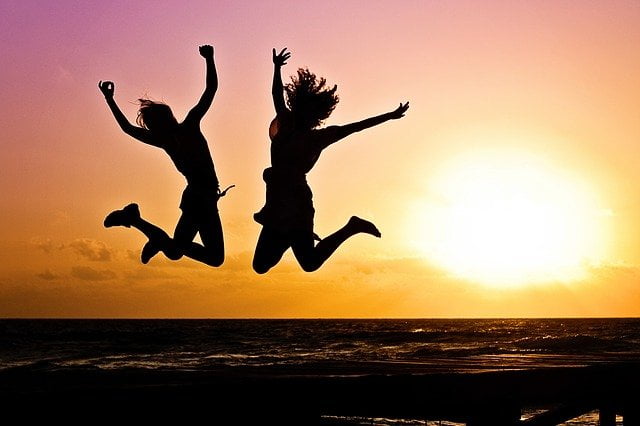 Having a heroin addiction means a person is struggling a double battle – psychological and physical addiction.
Upon entering rehab, the person will immediately begin heroin detox. This is to support the body as it goes through heroin withdrawal.
Doctors will provide prescription drugs to ease symptoms and the usual associated pain and nausea.
Suboxone minimises symptoms and inhibits the effects of heroin. Buprenorphine and Naloxone prevent cravings by blocking positive opiate-derived feelings.
After the 7-10 days of detox, the person will then start focusing on the mental aspect of addiction.
There will be group sessions to learn from others and to self-reflect. Input from professionals will provide techniques that people can use to help manage their cravings.
A robust relapse prevention plan will be devised in order to support your sobriety upon leaving rehab.
Beat your heroin addiction with the help of a drug and alcohol rehab in Cambridge – give our team a call today on 0800 088 66 86
How do I access an alcohol rehab in Cambridge?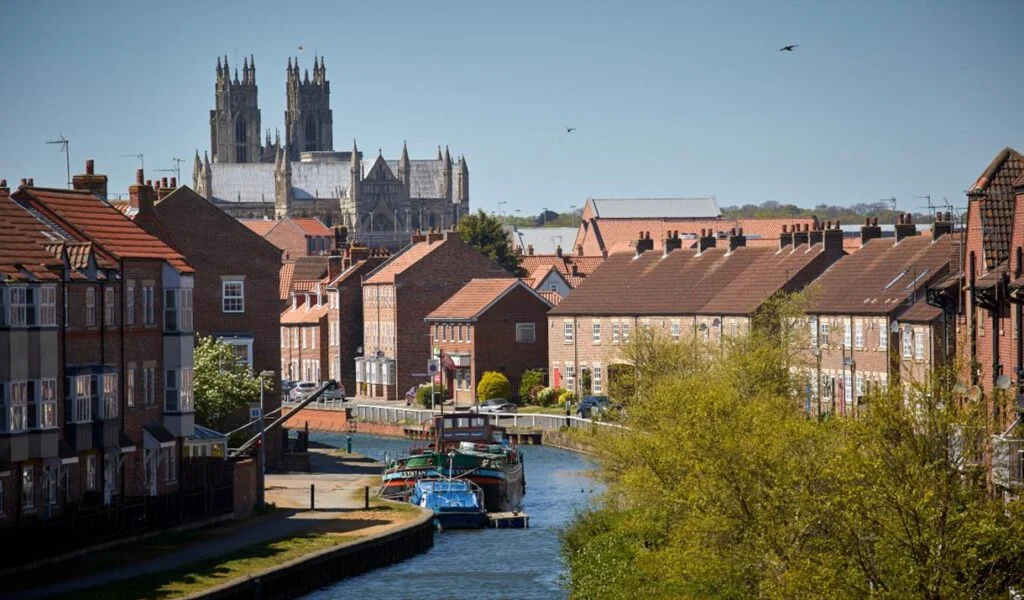 Alcohol is one of the most often used drugs, since it is readily available and often encouraged. Although some may be able to drink alcohol without problems, alcohol addiction can develop when it's used as a coping mechanism, or in frequent doses.
One hazardous condition that can result from binge drinking or consistent everyday consumption is wernicke encephalopathy. Confusion and impaired vision are symptoms of the illness.
Alcoholic hepatitis is another. If left untreated, this illness, which frequently seems symptomless, can result in cirrhosis as well as liver scarring and disease.
The Alcohol Use Disorders Identification Test and CAGE questionnaire can provide you with a diagnosis based on your answers to questions.
You will need to complete an alcohol detox where you will be given Chlordiazepoxide, commonly known as Librium, if the assessment reveals that your addiction is serious.
You will be protected from potentially deadly alcohol withdrawal problems including delirium tremens and alcohol withdrawal syndrome by undergoing a medically assisted detox.
Alateen, and Al-Anon both offer free assistance to those who are battling alcoholism.
How do I access a cannabis rehab in Cambridge?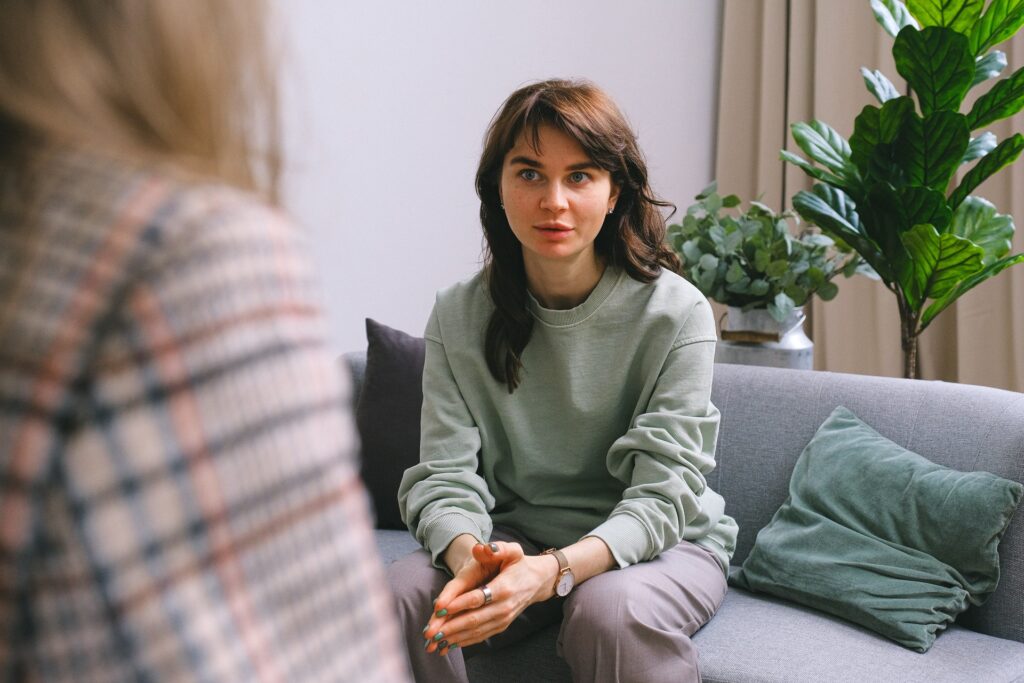 People are often confused by the messages that go out in society about cannabis. It's illegal in some countries, not in others, some strains are used in medicine, others aren't.
On TV, it's another one of those glamourised drugs.
Many don't realise that for some, high-strength THC can have seriously damaging effects. This is especially the case where people might already have anxiety, depression, bipolar disorder, or schizophrenia.
Cannabis use disorder can cause paranoia, exaggerated feelings of isolation, and psychosis.
Therapies at cannabis rehab will focus on healing the mind, body, and soul. There is no such thing as a cannabis detox, so instead patients will learn to relax in new ways through activities such as yoga, reiki, and mindfulness.
Therapies will address the way one perceives cannabis and how it affects your overall wellbeing.
Beat your cannabis addiction with the help of a drug and alcohol rehab in Cambridge – give our team a call today on 0800 088 66 86
What type of therapies are on offer at a drug and alcohol rehab in Cambridge?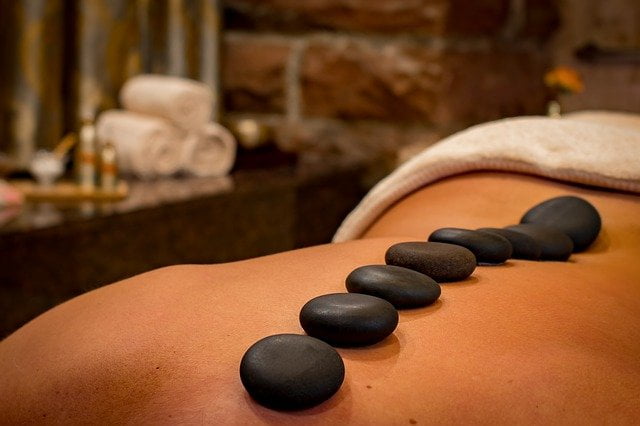 When you go to rehab, the initial assessments you undergo will help the psychiatrist and staff understand which therapies will be relevant to you.
You could receive group therapy or individual therpy depending on your own unique care plan and preferences.
The National Institute for Health and Care Excellence sets quality standards for healthcare providers like rehabilitation centres. This makes talking therapies and all other psychiatric treatment optimal with successful results.
It's likely you'll receive a large selection of the following:
Dialectical Behavioural Therapy – This is especially useful for people who use substances to mask trauma and emotional responses.
Cognitive Behaviour Therapy – This is the basis for the majority of drug addiction treatment in terms of the mind and supporting the brain to create new neural pathways in order for it to heal.
Motivational Interviewing is offered to support your resolve to quit and remain sober in a confident way, often leading into Motivational Enhancement Therapy.
Brief Interventions provide short, sharp blasts of radical new ways of thinking about you in relation to your addiction.
Alternative Therapies such as art therapy, music therapy, drama therapy and equine therapy provide a great space for you to self-reflect on what makes you use without having to talk, whilst yoga, mindfulness and acupuncture may provide ways to physically relax.
Group Therapy gives you a solid support network where you learn from others who are in the same boat, whilst individual therapy allows you to work through more personal issues.
Family Therapy can be provided if relationships at home are strained.
Trauma-Focused Therapies can include trauma-based cognitive behavioural therapy or Eye Movement Desensitisation and Reprocessing (EMDR) which is known to be more effective than CBT alone. EMDR works by reconnecting the traumatised person in a measured way to the emotions, images and body sensations associated with their trauma. This allows you to heal through adapting thoughts.
Group psychotherapy allows you to heal amongst like-minded people going through the same battle.
Codependency treatment can help to end enabling relationships or ties where one person's needs are put over another's, to create a more healthy bond.
Twelve-Step Facilitation Therapy (TSF), uses the twelve step process like the AA, to reach sobriety with the aid of a higher power.
Contingency Management motivates you to take small steps by rewarding you for reaching each target.
Rational Emotive Behaviour Therapy builds new new thought processes based on logic and reason.
Acceptance & Commitment Therapy helps you accept your limitations and commit to sobriety.
Brief interventions are quick chats which aim to see how you're doing with your recovery.
A study by professor and addiction researcher Wayne Hall found that people struggling with alcoholism who were offered intervention reported significantly lower consumption and less unsafe drinking than those who didn't receive this type of therapy.
Call us today on 0800 088 66 86
How Can I Refer Myself into Rehab?
Through Rehab Recovery, any individual can refer themselves to rehabilitation. As part of a screening and admissions process, they will need to answer a number of questions relating to their addiction and overall health. 
These can include, but are not limited to, the following list:
The substance the individual is addicted to

Their consumption habits

The history of their substance use/abuse 

The individual's physical health history

The individual's mental health history

The current environment in which the individual resides in (including people, situation, and housing type etc.)
It is vital that, while answering these questions, the individual is completely honest and as detailed as possible when answering these questions. This is to ensure that the members of the Rehab Recovery referral team can suggest the most suitable and appropriate options possible through different types of drug and alcohol rehab in Cambridge. 
What If I Suffer from Multiple Conditions Alongside Addiction?
When an individual who is struggling with addiction is also struggling with other mental health issues, this is known as a dual diagnosis.
This is something that different types of drug and alcohol rehab in Cambridge cater towards, as it is well-recognised within the field of addiction research. 
One study lists the common co-occurring mental health issues such as schizophrenia and bipolar disorder, as well as listing factors that may make an individual more likely to struggle with effects of a dual diagnosis such as antisocial personality disorder and super sensitivity qualities (19). 
When it comes to the treatment of a dual diagnosis, those who are referred through Rehab Recovery will always receive treatment for all mental health issues that they may be struggling with, as well as for the addiction itself. 
What Are the Alternatives to Going to Rehab? /Is Rehab My Only Option?
Depending on the individual and their individual circumstances and situation, there may be some alternatives to attending residential rehab centres in Cambridge.
For those who experience less severe effects of addiction, over a shorter period of time and during the detox process, they may be eligible to attend outpatient treatment or some form of treatment while in the comfort of their own home.
These are only suitable in some cases and must always be approved by a medical professional before making any final choices on future treatments. 
What Happens When I Arrive at Rehab?
Through Rehab Recovery, the first steps of any rehabilitation programme revolve around the concept of detoxification – removing the substance that the individual is addicted to from their body as well as any residual substances that may be harmful.
The first steps of any rehab programme, however, will always be discussed with the individual before they commit to anything, and any individual beginning a treatment programme should be aware of the process of their care.
If you have any concerns or questions about the process in Cambridge or across the rest of the UK, you should get in touch with the provider of the rehab programme or contact Rehab Recovery to get confidential advice. 
Will I Be Able to See My Family During Rehab?
As part of a full recovery programme, an individual can choose to partake in family therapy or family drug support.
These forms of therapy are designed to help all members of the individual's social circle who may have been impacted by their addiction and can be very effective when employed in the right situations. 
Whether or not an individual may be able to see their family while partaking in residential drug and alcohol rehab in Cambridge can also depend on the facilities that the establishment has i.e., visitation rooms. 
Can I Leave Rehab at Any Time?
As mentioned previously, it is important that individuals in drug and alcohol rehab in Cambridge commit fully to their recovery programme and have full motivation.
When someone leaves a programme, or takes a break from their recovery journey, this may impede their commitment and motivation, causing an overall decrease in effectiveness and efficiency of the programme.
Though it is not often recommended, there are some instances in which an individual may be able to leave their rehab programme temporarily in specific instances. 
Will Friends and Family Be Allowed to Visit?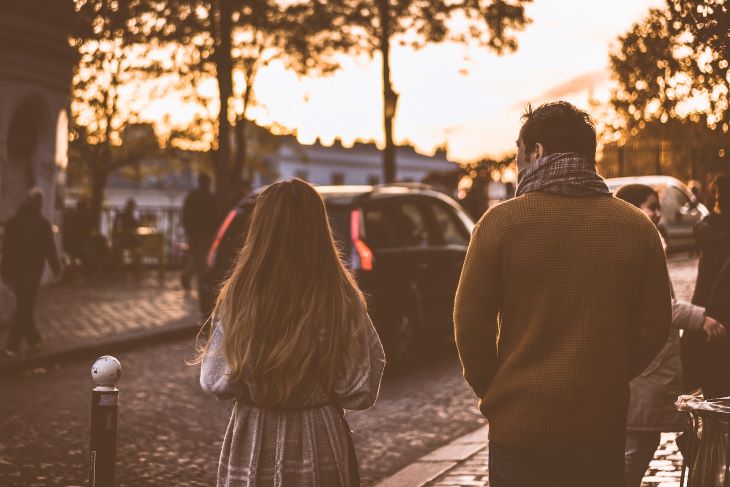 As mentioned in the paragraphs above, the possibility of having family and friends visit while in residential drug and alcohol rehab in Cambridge depends on whether or not the individual establishment allows it or if they have the facilities to accommodate this.
This is something that, before choosing a residential rehab centre, individuals should check if it is something that is important for them.
In some cases, such as co-dependency situations or peer pressure environments, it may be beneficial for individuals to be unable to see some individuals, so this should also be considered where appropriate. 
Will My Rehab Programme Be Confidential?
Rehab Recovery treats all queries, questions, consultations, and conversations as completely confidential and private. This means that no one other than the individual and Rehab Recovery will have record of the conversation.
This is true in Cambridge, as well as across the rest of the UK. You can ask more about our privacy policy by calling us today or by checking our privacy policy. 
Do Rehabs Centres Provide Gender-Specific Treatment?
In and around Cambridge, there are drug and alcohol rehab options that cater toward single-sex treatment, as well as mixed gender treatments. 
In general, whether or not an individual chooses these forms of rehab depends on their personal choice.
However, one study showed that there may be some differences in experiences of addiction between men and women, with substance-related effects on social factors, biological responses, dependence progression, medical requirements, and co-occurring disorders (dual diagnosis) (20). 
What is the Admissions Process for Rehab Like?
As mentioned previously in this article, there are a number of questions that individuals should be prepared to answer before finding and entering suitable drug and alcohol rehab in Cambridge. 
By providing Rehab Recovery with as much detail and honesty as possible, the members of our team will be able to match your individual needs and requirements with the most suitable form of treatment possible for you.
This has been shown to be a factor in a successful recovery, as more tailored and specified programmes are shown to be more engaging with individuals, maintaining their motivation and determination to recover throughout their treatment programme. 
How Long Does a Detox Last?
The amount of time that an individual spends going through the detox process in Cambridge depends completely on their experience of the individual throughout the history of their addiction.
This includes the substance type, the quantity of the substance consumed regularly, any withdrawal symptoms they experience, and the severity of the withdrawal symptoms. 
Common symptoms include sleep disturbance/deprivation, as well as other physical effects to the body and its functioning, including perception and the development of flu-like symptoms (21). 
A full recovery programme will account for all of these effects and allow the individual to be fully treated throughout a full detox procedure.
What Medications May Be Prescribed During Rehab?
During a medical intervention in the detox process in Cambridge, an individual may be prescribed additional substances in order to mitigate the negative effects of a withdrawal. 
These will differ depending on the substance, as each substance will have a different range of effects that individuals will experience in different severities and durations. 
With an alcohol withdrawal, for example, an individual may be prescribed substances such as Librium which are specifically designed to target the harmful effects of an alcohol withdrawal on the body. This primarily focusses on the physical effects.
For a long-term heroin addiction detox, an individual will slowly be transitioned from heroin to a heroin-like substance such as methadone or buprenorphine to avoid the harsh withdrawal that can occur from heroin and the life-threatening effects that may occur. 
Is Detox with No Rehab Possible?
Detoxification is generally the first stage of drug and alcohol rehab in Cambridge, so many individuals are confident that they can undergo a detox, then recover on their own from there.
However, this is not generally recommended due to the other factors that an individual may not have considered. 
A detox primarily treats the physical health effects of a substance addiction, but the mental health effects often last longer, and can be a reason for many individuals to relapse soon after detoxing. 
This is why it is always recommended to follow a detox with suitable treatments and therapies that are suitable for each individual case, including the treatments of co-occurring disorders such as those common for a dual diagnosis, for example. 
What Happens After Initial Detoxification?
After an individual undertakes a detoxification through drug and alcohol rehab in Cambridge, they are likely to go through a number of changes.
These can be changes to the individual's physical and mental health and range in duration and area depending on the individual, the substance they have withdrawn from, and the history of their addiction. 
Despite these changes, however, an individual is always encouraged to continue with rehabilitative treatments in order to learn to deal with any triggers or cravings, as well as learning how to deal with all long-lasting symptoms of addiction.
How is a relapse prevention plan constructed?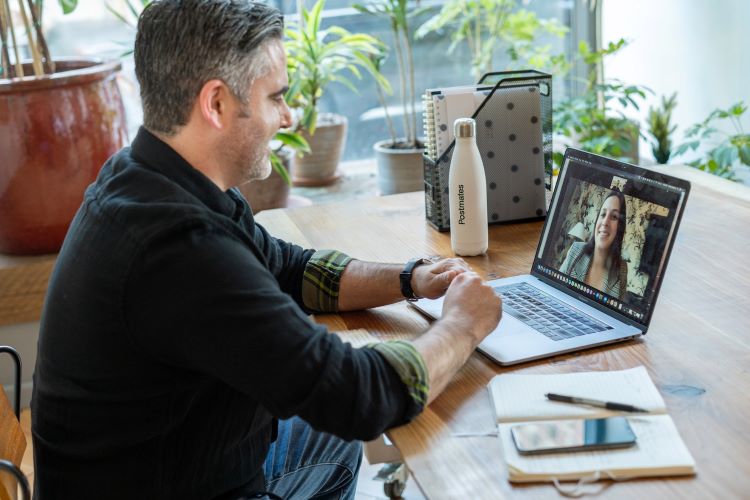 When you're at rehab, a member of staff will begin to talk to you about relapse prevention.
Together, you'll create a plan which will empower you to remain sober after leaving rehab. The member of staff will discuss the HALT method with you.
HALT is an acronym for hunger, anger, loneliness, and tiredness. Hunger might mean terms of being hungry for a greater purpose in life, for example.
When a person is struggling in any of these human conditions, it can lead to relapse.
Your relapse prevention planwill support you to halt at the moment when you realise you're hungry.
You will have discussed this with the member of staff and come up with a list of things you can do to support against relapse.
At this moment, you might call a friend, go to a 12 Step Group, or go to a yoga class.
It's really important to be honest about emotional, physical, and mental triggers when you're developing your plan.
To make sure your chosen drug and alcohol rehab in Cambridge will help to support you with a sufficient relapse prevention plan, call us today on 0800 088 66 86
What does an alcohol and drug rehab in Cambridge have to offer?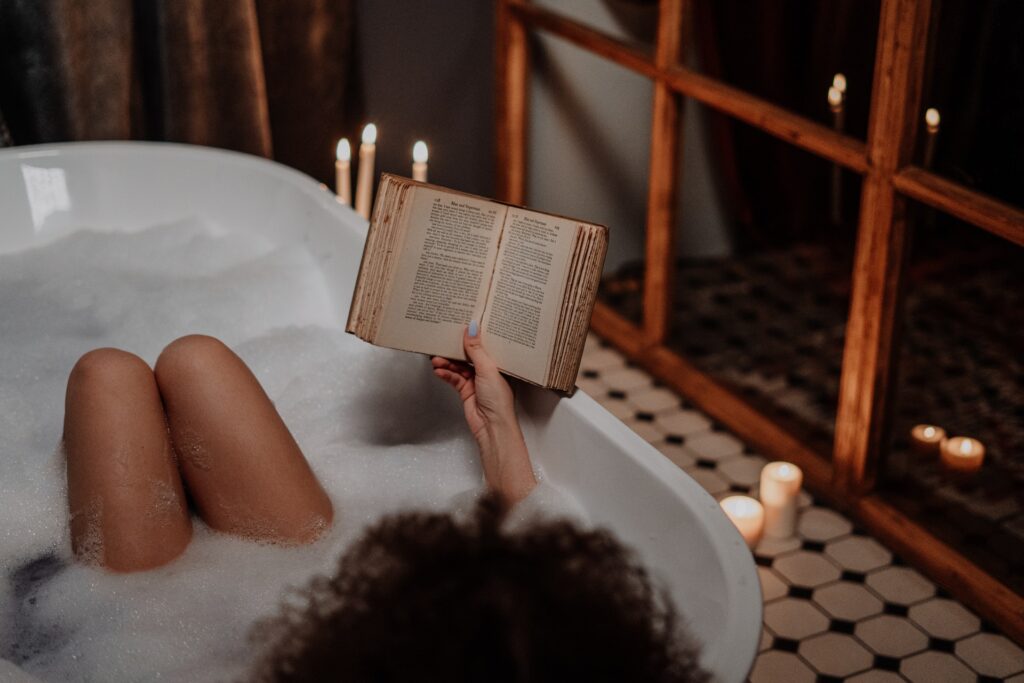 The idea of spending time in alcohol rehab is not going to be an attractive proposition to most people. It sounds hard and it means being away from the comforts of home.
There would need to be a very good reason for why the individual would want to do this.
Here are just some of the things that alcohol and drug rehab centres in Cambridge has to offer people who are trying to break away from addiction:
In many instances, the person will have already tried to quit without any help. Choosing to have support during the early stages of recovery can make a huge difference, and it is often the missing ingredient required to break away from addiction.
Most rehabs also offer detox beds. This means that the person can be medically supervised as they pass through their withdrawal symptoms. This will mean that the process will be easier, and the individual will be kept safe as they are being monitored by a medical team – this is particularly important for long-term drug or alcohol users who are at risk of severe withdrawal symptoms.
The aim of this facility is to empower individuals to be able to take their life in a new direction. This means that they will be able to find a life that is going to be fulfilling and enjoyable. The person will feel strong enough to deal with the challenges they meet in the future, and they will never again feel the need to hide behind alcohol or drugs.
The person will benefit from addiction counselling and therapy. They will be able to dig down deep into the roots of their behaviour and remove these.
The most likely reason why people will relapse in early recovery is that they feel unable to cope. One of the main goals of these facilities is to provide the individual with coping strategies that mean they will feel more control in their life.
Some people will be currently in inappropriate accommodation as a result of their addiction. By going through this type of facility the individual will often be able to obtain more secure accommodation.
Gain all the fantastic benefits of an addiction clinic in Cambridge by calling us today on 0800 088 66 86
What should I expect from a drug and alcohol rehab in Cambridge?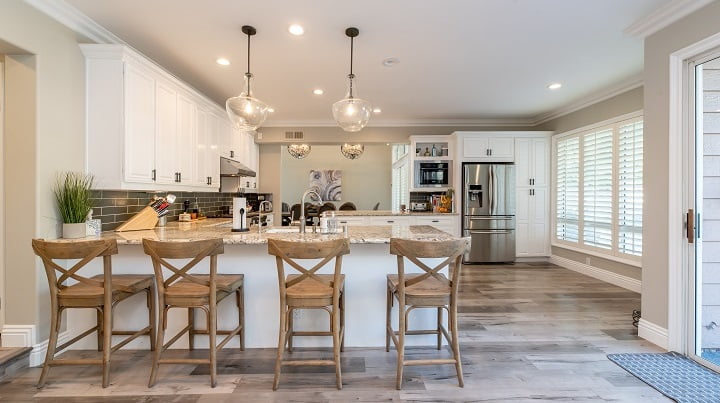 People tend to fear the unknown, and this can be a common reason why people will feel hesitant about going to rehab. Once the individual has a better idea about what to expect from this facility they may become less resistant.
Rehabs differ in what they offer but some of the most common things that the individual can expect will include:
All of these facilities will expect the individual to comply with certain rules and regulations. For example, if a person uses alcohol or drugs they will be asked to leave. The regulations are there to protect every member of the community.
There will usually be group therapy sessions – these can occur once a day.
It is common for the resident to be given a key worker. This is a member of the team who will take a particular interest in their case. It will usually be the key worker that the client goes to for their one-to-one therapy sessions.
The individual will be expected to stay in the facility at night, but once they get beyond the early stages they will usually have the freedom to go places during the day. Many rehabs will allow family and friends to visit and the client may be allowed to have a mobile phone and use the internet.
The accommodations offered by these rehabs are usually of a very high standard. This is because it is understood that if the client is not happy with their environment, they are not likely to get much out of the program. Some facilities are more like homes than clinics, and many of the private rehabs offer a high degree of luxury.
It is usual for the individual to be given their own room – although they may have to share during the detox stage of treatment. These private rooms are usually very comfortable and may have things like a TV and en suite facilities.
Make sure that you know exactly what to expect from a drug and alcohol rehab in Cambridge by calling us today on 0800 088 66 86
Resistance to addiction treatment in Cambridge – How do I help a loved one in denial?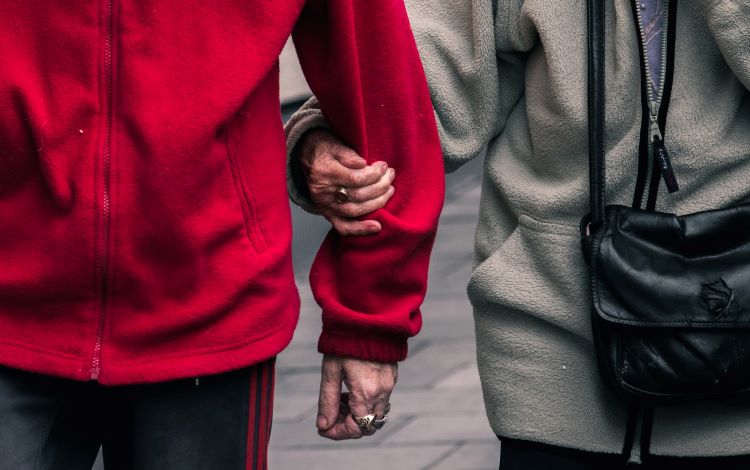 It is common for people who need rehab to feel resistant to the idea at first.
If the individual is serious about ending the addiction it is vital that they get the type of help they need, and this help is most likely to come from this type of facility.
The person needs to keep in mind that this time in an alcohol and drug rehab will only be temporary, and it will increase their chances of finding future happiness.
Help your loved one to access addiction treatment at a drug and alcohol rehab in Cambridge by calling us on 0800 088 66 86
Why is aftercare after rehab in Cambridge so important?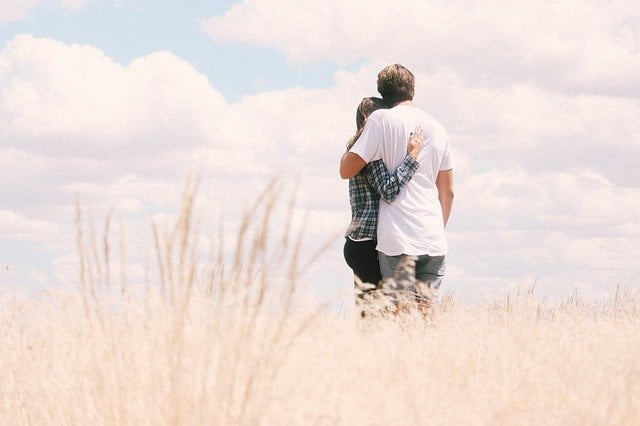 Making it through a rehab program is a great achievement, but the individual will need to build on this good work in order to ensure lasting sobriety.
Most rehabs will offer some type of aftercare program, or the individual may even have the option of going to a halfway rehab where they can stay for up to 2 years.
One of the most popular types of aftercare available is the 12-step fellowships, Alcoholics Anonymous or Narcotics Anonymous, as well as other support groups like SMART Recovery.
Rehab will have equipped you with coping mechanisms, which will help you stay sober in the face of temptations.
Sober living houses offer a living environment away from relapse triggers where you can support and be supported by others starting a new life in recovery.
Make sure that your recovery at a rehab clinic in Cambridge is matched by an equally effective aftercare program by calling our team today on 0800 088 66 86
Frequently Asked Questions
How Long Does Aftercare Last?
Aftercare refers to the course of treatment that individuals will go through after their main course of treatment through drug and alcohol rehab in Cambridge. 
This is an unspecified period of time, as it can last as long as the individual wants or requires, including a huge range of different treatments that vary in duration.
One study stressed the need for this individualised type of care and its suitability for supervision if needed, comparing it to the lower levels of relapse associated with this which should be its primary focus (22). 
What Happens After Rehab?
As mentioned above, the final stage of drug and alcohol rehab in Cambridge is aftercare, though this can come in many different forms due to the different treatment programmes and therapies that make up the overall programme. 
In addition, these aftercare programmes can be supervised or left to be independent as much or as little as required. 
This is up to the discretion of the individual and should be discussed with their addiction treatment programme provider before making any final decisions on the future of their care. 
How Will I Sustain My Sobriety Once I Leave Rehab?
How long someone maintains their sobriety after leaving drug and alcohol rehab in Cambridge depends solely on the individual themselves.
This includes factors such as those mentioned previously across this article e.g., motivation, commitment, and attitude, but is also inclusive of factors such as engagement within treatment programmes, and keeping up with any activities they are instructed to do outside of the treatment programme itself.
A good treatment programme is essential overall, but the individual must continue to work on what they have learned throughout the process by putting their coping mechanisms into practise and continuing to develop within their rehab journey. 
What is Narcotics Anonymous?
Narcotics Anonymous (NA) is a form of group talking therapy, generalised to a range of substances to be more inclusive than other group talking therapy styles such as Alcoholics Anonymous (AA – see next paragraph).
In one study, 91 members of an NA group too part, with 68% being reinterviewed after 12 months. Their self-help participation was determined over a series of measures, including consistent meeting attendance, service role involvement, high emotional support, and lower levels of substance use (23).
This shows that individuals were more likely to engage in self-help behaviours i.e., seeking suitable drug and alcohol rehab in Cambridge, when they fulfilled the above factors. 
What is Alcoholics Anonymous?
Alcoholics Anonymous (AA) is similar to NA in that it is a form of group talking therapy but specialised toward individuals who have been struggling with an addiction to alcohol. 
This means that it is more specialised and therefore less open to a wide range of addictions but is the original version of this form of care. 
In one study, it was suggested that the effectiveness of AA was only due to the personal preference of the individual themselves, but that the overall rate of abstinence was higher with individuals who choose to be part of an AA group (24).
Individuals working through drug and alcohol rehab in Cambridge can join a local AA group as part of outpatient treatment, an aftercare programme, or adapted in a residential rehab centre. 
What is Smart Recovery?
SMART Recovery (Self-Management and Recovery Training) is a form of care, most often taken part in as part of an aftercare programme in drug and alcohol rehab in Cambridge, but also available during other stages. 
Described as a self-help discussion groups with cognitive behavioural therapy (CBT) methods (25), SMART Recovery can be undertaken as a group activity or as an independent treatment. 
One of the most common ways in which individuals going through rehab engage in this treatment is to take up a self-help course as part of their aftercare programme.
This can be supplemented with an addiction support officer or supervising meetings in order to ensure that the individual is on the right track and suggest any additional treatment programmes that may be suitable for them. 
To learn more about Rehab Recovery and how we can help you or someone you know – starting today – give us a call on our addiction support hotline on 0800 088 66 86.
How do I get help today?
For more information on detox and rehab options in Cambridge, contact Rehab Recovery today on 0800 088 66 86. When you contact us, we shall outline a variety of treatment options that are available to you in Cambridge.
This includes both private rehab and statutory addiction treatments.
Every rehab in England and Wales that we work with is vetted by the Care Quality Commission.
Get help for addiction across Cambridgeshire including in Huntingdon, Peterborough, Ely, St Neots, St Ives, Ramsey, Littleport, Sawston, Yaxley, Godmanchester, Wisbech, Whittlesey, Soham and many more.
References
[1] Khan, T.S., Boyle, A., Talbot, S. and Boyle, A.A., 2020. Unintentional drug-related deaths in Cambridgeshire: a retrospective observational study. Cureus, 12(1). 
[2] Gossop, M., Johns, A. and Green, L., 1986. Opiate withdrawal: inpatient versus outpatient programmes and preferred versus random assignment to treatment. Br Med J (Clin Res Ed), 293(6539), pp.103-104.
[3] Chou, T.C., Hung, Y.J. and Liao, F.C., 2008. A Study on Factors Affecting the Abstention of Drug Abuse in Private Rehabilitation Institutes in Taiwan—Operation Dawn Taiwan as an Example.
[4] Khammarnia, M. and Peyvand, M., 2018. The reasons of return to drug addiction and suggested solutions among the people referring to rehabilitation centers: A Qualitative Study. Journal of Rafsanjan University of Medical Sciences, 17(6), pp.523-538.
[5] McMahon, T.J., Winkel, J.D., Suchman, N.E. and Luthar, S.S., 2002. Drug dependence, parenting responsibilities, and treatment history: why doesn't mom go for help?. Drug and Alcohol Dependence, 65(2), pp.105-114.
[6] Vengeliene, V., Bilbao, A., Molander, A. and Spanagel, R., 2008. Neuropharmacology of alcohol addiction. British journal of pharmacology, 154(2), pp.299-315.
[7] Goodhart, R. and Jolliffe, N., 1938. The role of nutritional deficiencies in the production of cardiovascular disturbances in the alcohol addict. American Heart Journal, 15(5), pp.569-581.
[8] Finney, J.W. and Moos, R.H., 1995. Entering treatment for alcohol abuse: A stress and coping model. Addiction, 90(9), pp.1223-1240.
[9] Smith, J.W., 1983. Diagnosing alcoholism. Psychiatric Services, 34(11), pp.1017-1021.
[10] Addolorato, Addolorato, Capristo, Greco, Stefanini, Stefanini and Gasbarrini, 1998. Influence of chronic alcohol abuse on body weight and energy metabolism: is excess ethanol consumption a risk factor for obesity or malnutrition?. Journal of internal medicine, 244(5), pp.387-395.
[11] Roth, J.D., 2010. Addiction as a family disease.
[12] Galanter, M., 2018. Combining medically assisted treatment and Twelve-Step programming: a perspective and review. The American Journal of Drug and Alcohol Abuse, 44(2), pp.151-159.
[13] Semaille, P., 2009. The new types of addiction. Revue Medicale de Bruxelles, 30(4), pp.335-357.
[14] Sereta, B.N., Amimo, F.A., Ouma, P. and Ondimu, T.O., 2016. An assessment of effectiveness of drug rehabilitation programs in Kisii County-Kenya.
[15] Miller, W.R. and Hester, R.K., 1986. Inpatient alcoholism treatment: Who benefits?. American Psychologist, 41(7), p.794.
[16] Low, W.Y., Zulkifli, S.N., Yusof, K., Batumalail, S. and Aye, K.W., 1996. The drug abuse problem in Peninsular Malaysia: parent and child differences in knowledge, attitudes and perceptions. Drug and alcohol dependence, 42(2), pp.105-115.
[17] Sullivan, M.D., 2018. Depression effects on long-term prescription opioid use, abuse, and addiction. The Clinical journal of pain, 34(9), pp.878-884.
[18] Copello, A.G., Velleman, R.D. and Templeton, L.J., 2005. Family interventions in the treatment of alcohol and drug problems. Drug and alcohol review, 24(4), pp.369-385.
[19] Mueser, K.T., Drake, R.E. and Wallach, M.A., 1998. Dual diagnosis: a review of etiological theories. Addictive behaviors, 23(6), pp.717-734.
[20] Tuchman, E., 2010. Women and addiction: the importance of gender issues in substance abuse research. Journal of addictive diseases, 29(2), pp.127-138.
[21] West, R. and Gossop, M., 1994. Overview: a comparison of withdrawal symptoms from different drug classes. Addiction, 89(11), pp.1483-1489.
[22] Hawkins, J.D. and Catalano, R.F., 1985. Aftercare in drug abuse treatment. International Journal of the Addictions, 20(6-7), pp.917-945.
[23] Toumbourou, J.W., Hamilton, M., U'Ren, A., Stevens-Jones, P. and Storey, G., 2002. Narcotics Anonymous participation and changes in substance use and social support. Journal of Substance Abuse Treatment, 23(1), pp.61-66.
[24] Emrick, C.D., 1989. Alcoholics Anonymous: Membership characteristics and effectiveness as treatment. Recent developments in alcoholism: Treatment research, pp.37-53.
[25] Horvath, A.T., 2000. Smart Recovery®: addiction recovery support from a cognitive-behavioral perspective. Journal of rational-emotive and cognitive-behavior therapy, 18, pp.181-191.