Scotland
Do you live in Scotland and do you suffer from a suspected addiction to drugs or alcohol? If so, you should really consider spending some time in a residential rehab clinic.
Attending rehab is perhaps the most effective way to end your suffering so you may live out your life free from the ill effects of drug and alcohol addiction.
Over the last decade, Rehab Recovery has assisted thousands of people in Scotland in breaking free from drug and alcohol addiction. We help at every stage of the rehabilitation process, and particularly at the initial stage when we help you select a rehab clinic Scotland that's highly suited to meet your needs.
To begin your life in recovery, contact Rehab Recovery today for a free consultation. All services we offer are 100% free of charge. We offer independent and impartial advice for people seeking addiction rehabilitation services across Scotland.
In fact, many describe Rehab Recovery as Scotland's best resource for impartial rehabilitation help and advice.
When you contact Rehab Recovery, a telephone advisor will assist you by carrying out an initial assessment. This assessment requires around 10 minutes of your time to complete. We determine the severity and nature of your addiction to drugs or alcohol.
We also determine whether or not you suffer from dually diagnosed mental health problems. This information allows us to consult our database of Scottish rehab clinics. We will then advise you on suitable rehab clinics Scotland from this database that best meets your needs.
Start your recovery journey today by calling our expert team on 0800 088 66 86
Levels of addiction in Scotland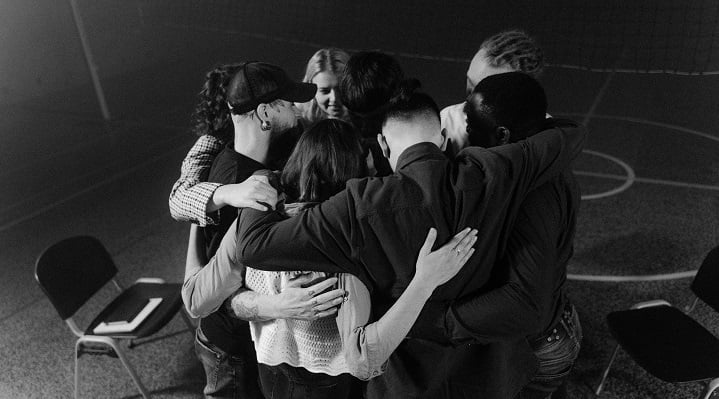 Issues with drug and alcohol misuse are on the rise in many parts of Europe and the UK.  In Scotland, many thousands of people approach to drug and alcohol services each year. 
The rate of deaths from drug use in Scotland is the highest in Europe¹.
What is addiction?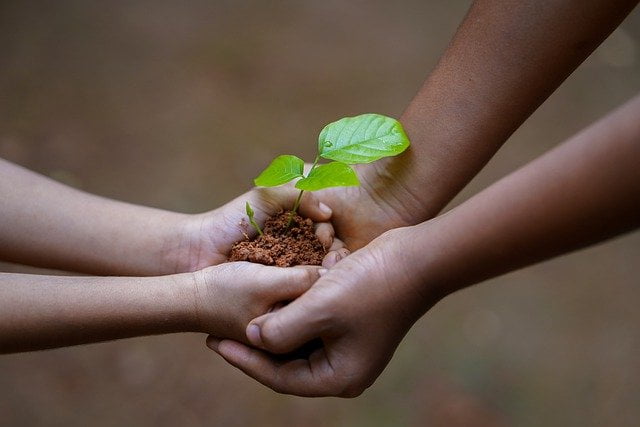 Medical science tells us that addiction is a chronic mental disease that is caused by the effect of addictive substances on dopamine levels in the brain.
Although some people still think that issues with addictive behaviours are due to a lack of willpower, the science shows us that chemicals in the brain can have an overwhelming effect on our abilities to make good choices.
When it comes to addiction, dopamine is the chemical that plays a central role. Dopamine is the chemical that encourages our brain to repeat certain behaviours because the behaviour does something that the brain thinks is good for us.
Alcohol, cocaine and heroin are addictive because they cause an amount of dopamine to be released in the brain which is way beyond the amount that is released ordinarily by natural pleasures like food, exercise, and sex.
We might wonder then why not everyone becomes addicted such an enormous amount of dopamine is released by these substances.
Research has shown that the people who do become addicted to these substances ordinarily have a combination of other issues and other psychological struggles happening at the same time.  These are normally related to significant emotional difficulties and a lack of proper support.
When substance misuse starts to take hold, this then leads to other areas of life being affected, in particular relationships with friends and family, as well as work responsibilities.
Can I go to rehab if I have other mental health issues?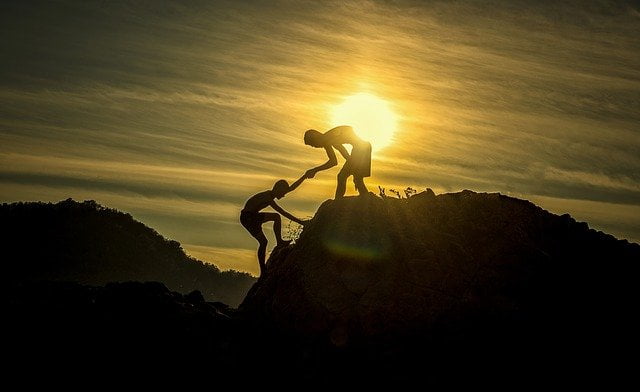 It would be rare to find people who struggle with substance misuse and who do not also have some other issues connected with emotional and mental health. 
Depression and anxiety, are two issues that are very often found in the lives of addiction sufferers.
These other issues can also begin to be dealt with in rehab with therapeutic treatment.
Start your recovery journey today by calling our expert team on 0800 088 66 86
Will rehab help me to drink normally?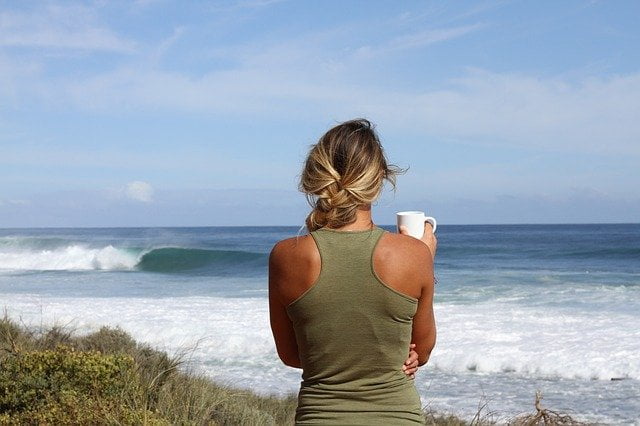 If you decide to attend a drug and alcohol rehab Scotland, the aim of the rehab experience will be to help you stop drinking or taking drugs permanently. 
This is called abstinence, and it is the safest way of dealing with substance use disorders. 
Trying to carry on drinking or using in a more controlled way is very risky as it can easily begin to get out of control.
What are the benefits of going to rehab?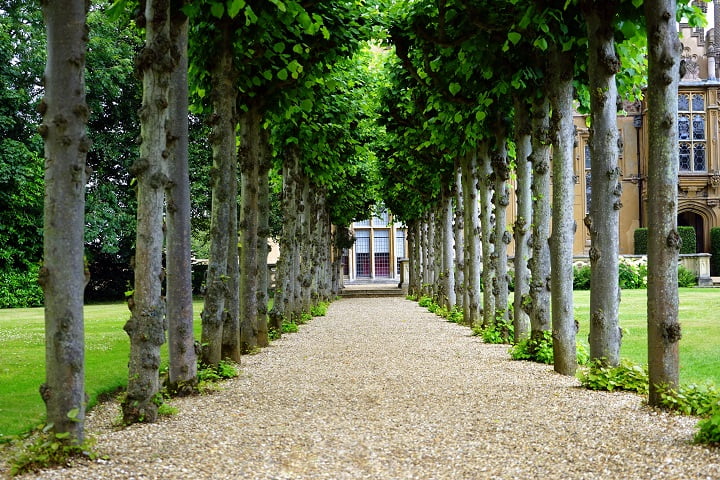 It is not possible to treat the disease of addiction quickly. 
Addiction causes physical changes in the brain that make healthy choices very challenging to make.  These physical changes take time to be treated and this is why the opportunity of going to rehab is very useful.
Rehab is a place in which everything is structured around helping you maintain the decision to stop using alcohol and drugs.  The longer someone goes without using their addictive substance the weaker the urge to use becomes.
Rehab is a time away from the reminders of old patterns of behaviour where a person can decide, with professional help, how they want to live their lives afresh from now on. 
Within this safe environment, they can make start living this new life and setting down new healthier pathways in the brain.
When someone is in rehab they are also encouraged to try and leave outside responsibilities to one side so that all their physical, emotional and mental energy can be put into the process of renewal.  Addiction recovery is a demanding exercise and you owe it to yourself to give it your best shot.
How is a private rehab different from a council-funded rehab?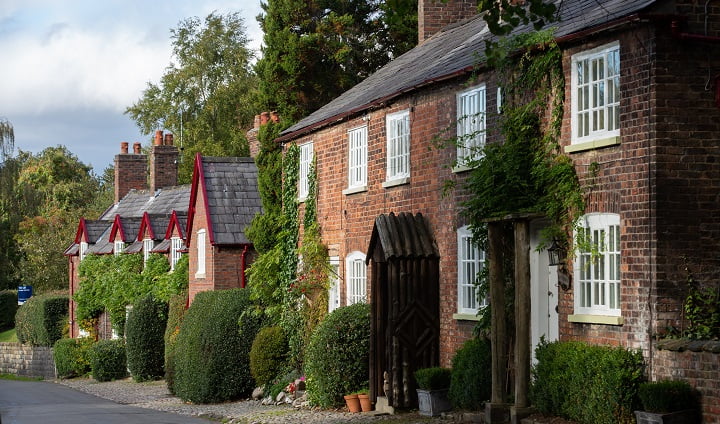 The most practical difference between a private rehab and a council-funded one is that the same waiting lists do not exist for private rehabs. 
Anyone who has tried getting into council-run treatment programmes knows that, sadly, it can take a long time to get the help you need because of the number of people trying to access the service.
Private rehabs may also have more comfortable (sometimes very comfortable) facilities available.  Each rehab will be different and these differences can be discussed when you get in touch with us.
Start your recovery journey today by calling our expert team on 0800 088 66 86
Is rehab suitable for everyone?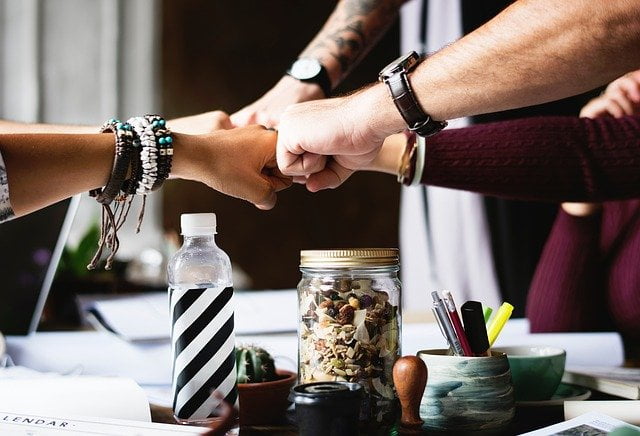 Everyone who is struggling with substance misuse is at a different stage in their journey and may have different thoughts and feelings about whether or not they want to actually give up.
It is really important that anyone who is planning to go to rehab is doing it principally for themselves. 
Families can put on a lot of pressure trying to encourage their loved ones to go into treatment and give up their substances.  It is ok if this is a factor in your decision, but the main reason has to come from you.
It might also be that there are some other issues present in your life that might need to be looked at first before you go to rehab.  These might include issues of mental or physical health.
Our team at Rehab Recovery is dedicated to getting you the best treatment available, so if you are concerned about whether rehab is a possibility for you, get in touch to discuss your situation with us.
What are the alternatives to going to rehab?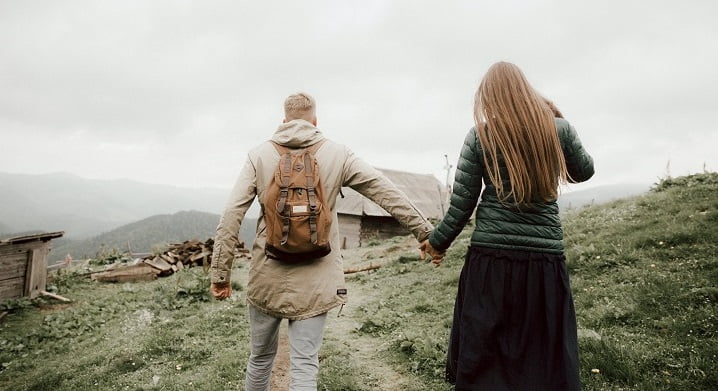 If rehab is not possible at the moment, or if you decide it is simply not for you.  There is a range of other options available to help you on your journey of recovery.
You cannot research substance use disorder treatment for very long before you encounter the 12 Step Programme.  This framework was first established by the early members of Alcoholics Anonymous as a way of summarising their method of recovery.
The 12 Steps have also been adopted by groups that concentrate on recovery from other substances, e.g. Narcotics Anonymous and Cocaine Anonymous.
SMART Recovery is growing in popularity around the country.  This programme provides clients with skills and methods for dealing with the things that come along which cause them difficulties and which might threaten recovery.
Local councils and authorities very often offer their own range of services and facilities to help those who are battling substance misuse. 
These facilities will be different from place to place and so we encourage you to contact your local council to see what is available in your area.
Who can go to rehab?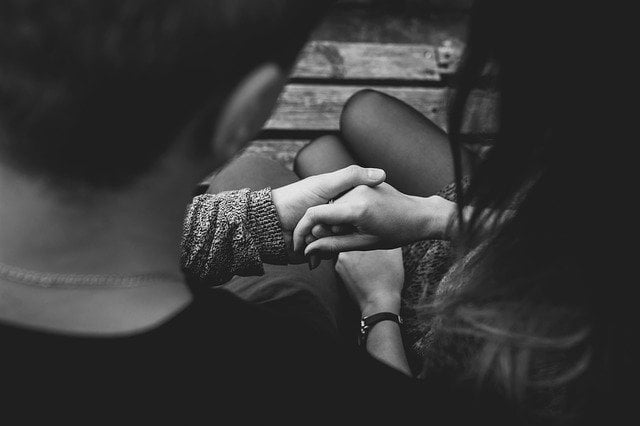 When you are thinking of going to a drug & alcohol rehab Scotland the best thing to do is contact us and talk to us about your situation. 
We will want to know a little bit of detail about your illness so we can see what you have been through and what you are trying to achieve.
The things that we will want to discuss with you will be based on the following:
How much you are using addictive substances, and whether that has increased or decreased significantly in recent times.
Any physical health conditions you may have or may have had in the past.
The current state of your psychological and emotional wellbeing.
What your thoughts are about your substance use and what you would like to change.
Whether you have tried to give up before; what were the challenges and successes involved.
What support do you have available in your immediate environment.
Looking at these areas will help the rehab staff, and you, decide if rehab is going to be the best option for you at this stage.
Start your recovery journey today by calling our expert team on 0800 088 66 86
What is the Alcohol Use Disorders Identification Test?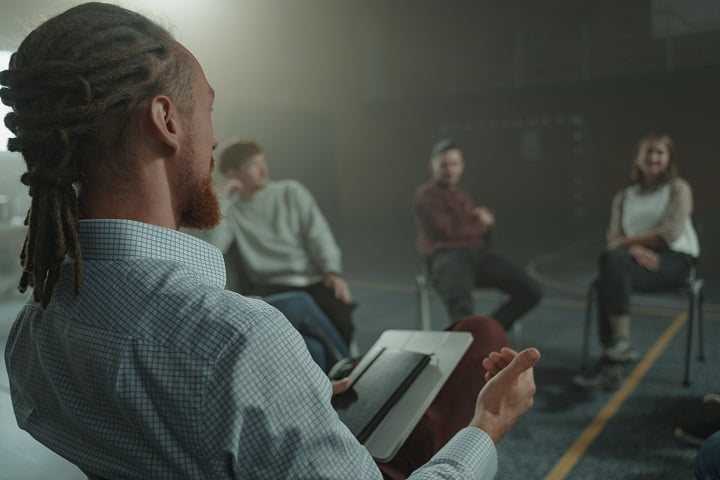 There are a set of questions used by professionals to help identify and assess the presence and scale of a substance use disorder in an individual's life.
The set of 10 questions looks at the use of substances and the way behaviours around substance misuse have affected other areas of their life.
A score is attached to the questions and if a person scores above 13 that would indicate alcohol dependency.  Any score over 8 would also give cause to believe that some sort of help is required.
Professional intervention with a loved one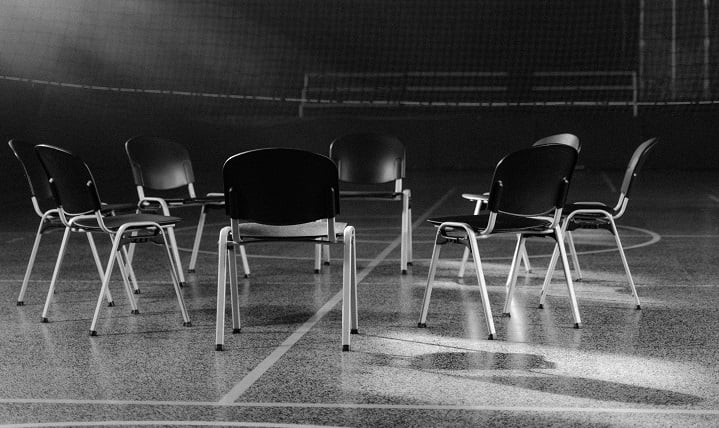 There is evidence to suggest that a highly effective way of trying to get a friend or loved one to think seriously about their drug or alcohol use is through what is known as a professional intervention.
Many people are not even aware that this kind of intervention is even possible as they assume that professionals such as doctors and therapists are too busy to offer this kind of individual service.
A professional intervention is designed to help highlight to a person just how serious their situation has become, how concerned other people are becoming for them, and showing them what steps are possible to try and get help.
One method of intervention is named the Community Reinforcement Approach to Family Training (CRAFT).
The aim of this form of intervention is to help all the members of a family look at how their lives have been affected by the presence of addiction and to put in place things to make sure everyone is supported. 
The emphasis when it comes to the addiction sufferer themselves is to offer increasing encouragement when they take positive steps towards recovery.
How much does it cost to go to rehab?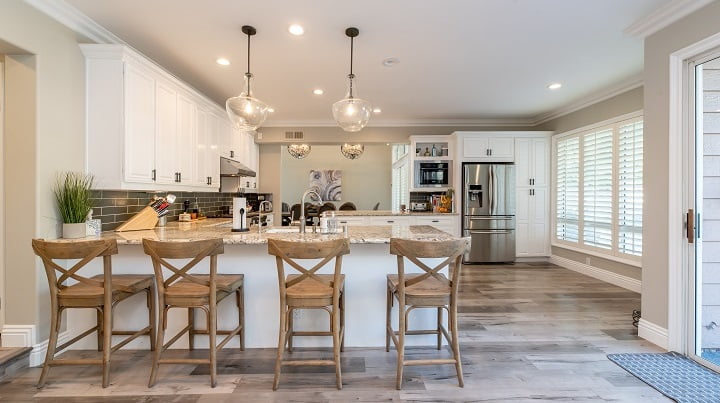 The cost of going to a drug and alcohol rehab Scotland differs from place to place and will also be affected by the individual's preference regarding whether or not they are happy to share a room.
For example, if you want only to stay in rehab for the ten days necessary to have a detox, then the price would be between £2000 and £4000.  However, with the additional fee for a single room, the price would be more like between £3000 and £6000.
If you would like to stay at rehab for 28 days this would cost around £6000, though, again, with the subsidy for a single room prices would be between £8000 and £12000.
Some people make the choice for a home detox which can cost around £1500.  Home detoxes can be a great help in providing someone with a physical fresh start as they begin to look at learning new habits and behaviours.
The difficulty with a home detox is that triggers related to substance use are still around.  Also, support during the detox tends to be only available during a daily telephone call.
Start your recovery journey today by calling our expert team on 0800 088 66 86
How do I choose which rehab to attend in Scotland?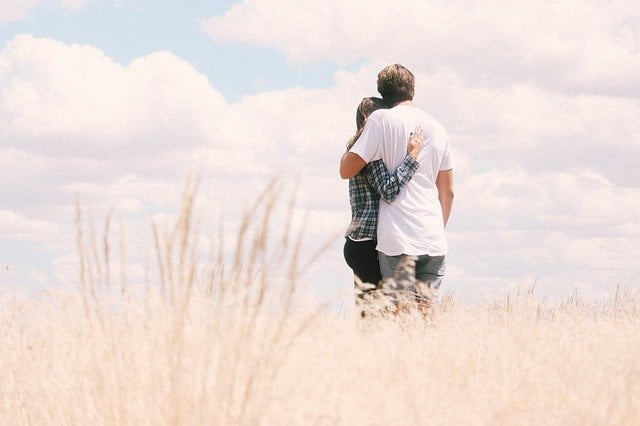 There will be a host of differences and similarities between different rehabs.  This will include a physical setting, types of therapy, and the specialisms of the staff. 
It is therefore advisable to look carefully at what type of rehab would suit you.  We can help you do this when you contact us.
Will I need a detox?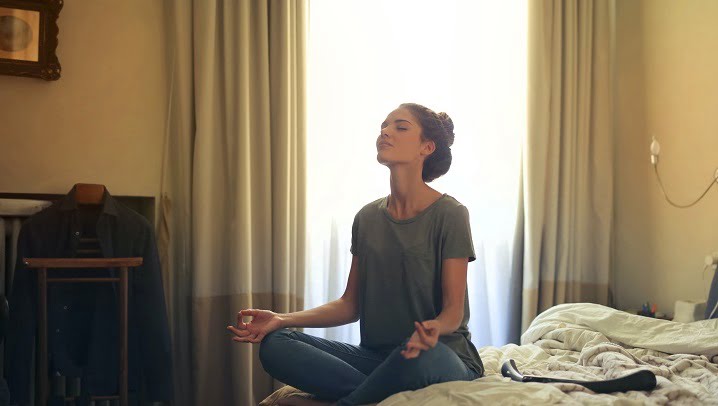 The question of whether you require a detox will depend firstly on what substance(s) you have been using.  It will also be necessary for rehab staff to work out whether you have developed a physical dependence on any of those substances.
Physical dependence is when our bodies get used to having a substance in our body, to the point that, if the substance is no longer there, the body begins to go through withdrawal symptoms.
If detox is considered necessary, this will involve you being given medication to treat the withdrawal symptoms.  The medication you are given will depend on what substance you are withdrawing from.
Withdrawal from alcohol dependence is not only uncomfortable but has the possibility of being extremely dangerous.  In rehab, the medication that is often prescribed to assist with the process of alcohol detoxification is called Librium.
Ordinarily, an alcohol detox takes between seven and ten days.  This length of time is the minimum that a person can spend in rehab though others opt to prolong their stay in order to look at other issues that make up part of their struggles with substance misuse.  
This additional time is in order to begin to deal with other emotional and psychological factors involved in the addictive behaviour, as well as learn methods for relapse prevention.
How long do I need to stay in rehab?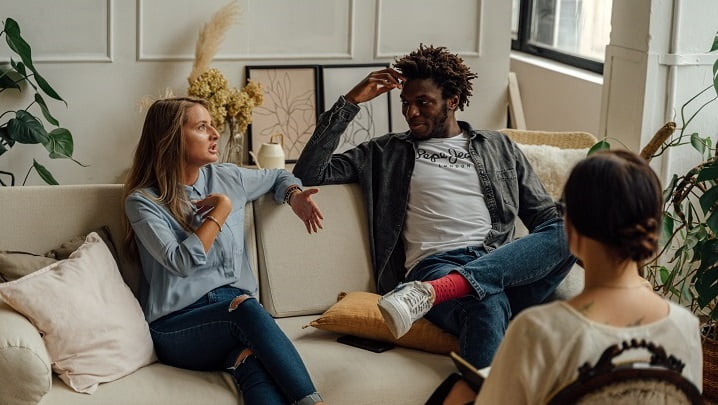 The amount of time you stay in rehab is, to a large extent, entirely up to you.  Though, if you have a medical detox from any substance, you will need to remain in the rehab for the duration of the detox process.
Any additional time you spend in rehab gives your brain even more chance to develop new patterns of thought and behaviour whilst in a supportive environment. 
It also provides time to look at negative influences in your life and put in place ways of coping with them.
Start your recovery journey today by calling our expert team on 0800 088 66 86
Rehab for cocaine addiction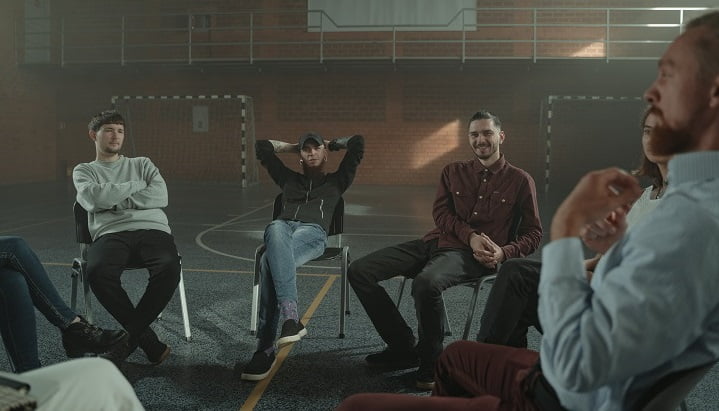 A detox is not needed for cocaine addiction but the body cannot become physically dependent on it.  The addiction to cocaine, however, can still be very powerful and requires new patterns of behaviour to be developed.
If you are trying to overcome cocaine addiction, rehab will offer the opportunity of time apart from the pressures and influences that you might associate with cocaine use. 
There is also the potentially hugely valuable opportunity of receiving some therapy to help with any underlying difficulties.
Rehab for heroin addiction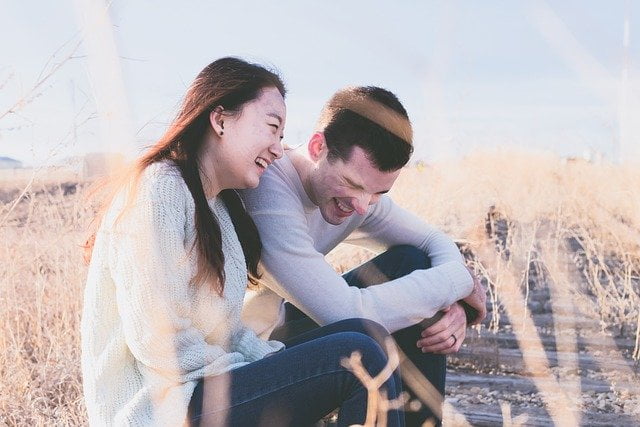 Most people who go to rehab because of an addiction to heroin benefit greatly from the time spent on developing positive and healthy habits and behaviours.
Medical detox is very common for those who are in the process of stopping using heroin, and this can help make the process much easier.
There are still symptoms involved during the detox process.  Heroin detox is not comfortable, but it is very possible and quickly gets easier.
Rehab for cannabis addiction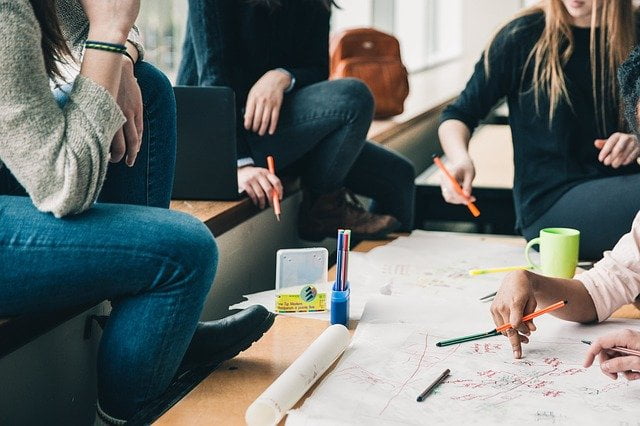 Like cocaine, cannabis addiction is often caught up with pressures coming from work, relationships and emotional wellbeing.    
Although a physical detox is not necessary as part of rehab for cannabis addiction, the time is extremely useful for concentrating on developing new ways of dealing with stress, and social pressures, as well as working on relapse prevention strategies.
The different kinds of therapy available in rehab will also provide ways of looking at mental and emotional wellbeing, in order to put you in a strong position to maintain recovery into the future.
Start your recovery journey today by calling our expert team on 0800 088 66 86
What are the different types of therapy that are available in rehab?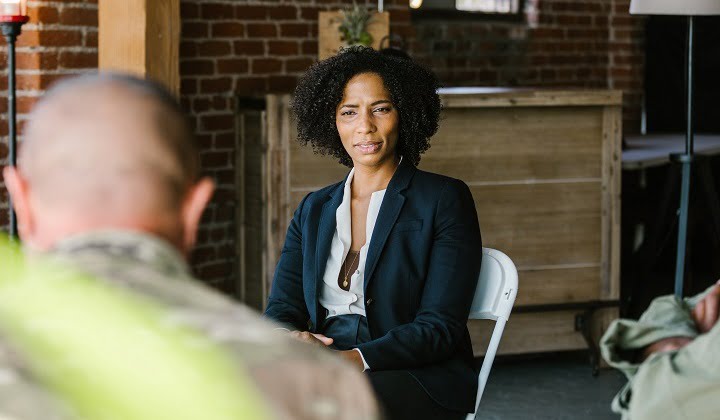 The types of therapies available at drug and alcohol rehabs Scotland will differ from place to place, although there will be some kinds that will be found in practically all establishments.
Cognitive behavioural therapy (CBT) has been found to be highly effective in dealing with substance use disorders.  It is a very practical form of therapy that looks at developing new ways of responding to the particular issues faced by each individual.
Motivational Interviewing (MI) is particularly useful for addiction sufferers who are not feeling totally ready to put alcohol or drugs behind them.  This type of therapy looks at the journey of addiction, how the individual's drug or alcohol use has changed, and what things are making them not want to give up. 
Motivational interviewing helps people look at how they want their lives to progress and what place substance misuse has in holding them back from this.
Many rehabs are based on the Twelve Steps method of recovery, made famous through the work of Alcoholics Anonymous and the many different Anonymous groups that have developed subsequently. 
The Twelve Steps are a method to help people who are in recovery from substance misuse live life in recovery to the full.
Rehabs will also offer a range of other types of therapy, such as talking therapies, holistic therapies, and group therapy, just to name a few.  When you contact us, we will be able to inform you what therapies are available in each particular place.
What happens when I have finished rehab?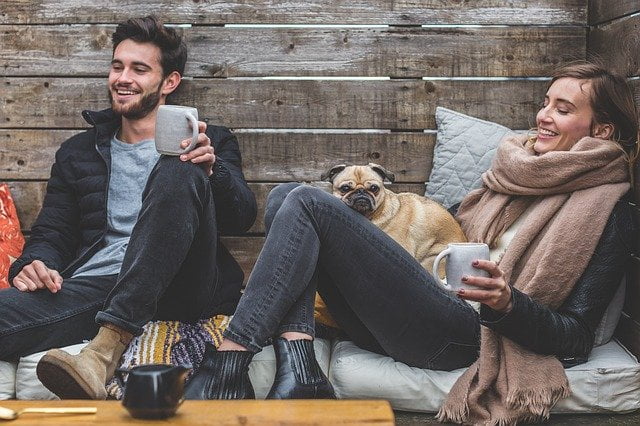 Rehab is not the end of the recovery process.  Indeed, the whole point of recovery from substance misuse is not to help you complete rehab but to help you live the rest of your life in a healthy and happy way.
This means that one of the things rehab will concentrate on will be planning, with you, how you are going to maintain a life free from alcohol and drugs, once your time in rehab is finished.
Without a doubt, staff at the rehab will want to ensure that you have in place support mechanisms to help you deal with all the challenges that life throws up in a healthy and safe way.
These supports might be made up of a whole array of different tools such as 12-Step groups, recovery sponsorship, and ongoing sessions offered by the rehab itself.
For many people who are in early recovery from substance misuse, personal therapy plays an important role in their ongoing welfare.
This individual therapy provides a forum where any concerns and struggles can be discussed with a professional in a regular and confidential setting.
Many different styles of support tools are also offered by private companies and by local councils.  Your rehab will help you investigate these so that you can leave with a strong sense of confidence that all the help you may need is firmly in place.
Start your recovery journey today by calling our expert team on 0800 088 66 86
Overcoming denial and admitting you need help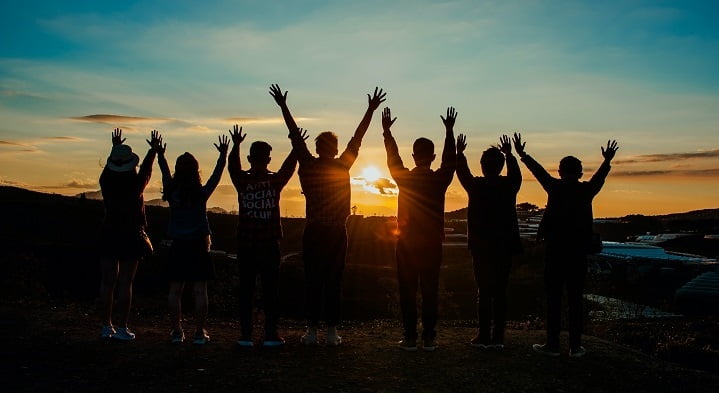 Perhaps the most important step in overcoming your addiction to drugs or alcohol is to admit you have a problem in the first place. Overcoming denial is far less simple than it may seem.
When you enter recovery, you will need to make drastic lifestyle changes, and many people will generally resist these changes for many different reasons.
However, if your recovery is to work, you really must admit to yourself that you have a problem you cannot solve without professional help.
Different types of rehab in Scotland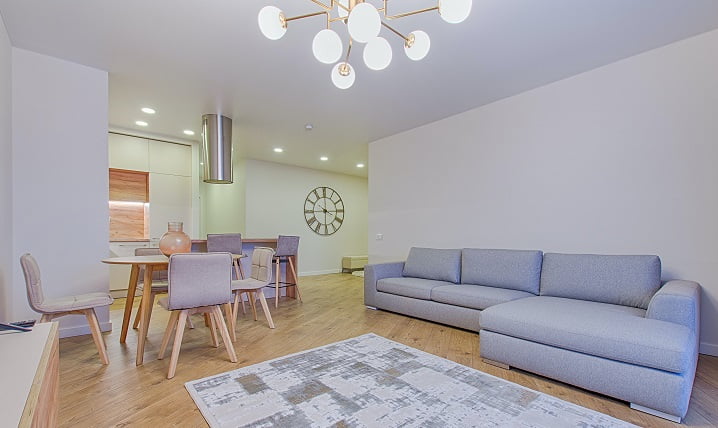 In Scotland, there exist many different types of rehab clinics. These clinics specialise in helping solve different addictions and different mental health problems. Rehabs also differ in the quality of services on offer. Some offer a luxury rehab service.
If you choose to go to a luxury rehab clinic, you will benefit from an en suite bedroom, and gym facility and you will not have to cook your own food whilst your treatment programme takes place. Luxury rehab clinics are not inexpensive.
If you do not seek a luxury rehab clinic, Rehab Recovery is also able to refer you to a mid-range rehab clinic Scotland. Here, you will undergo treatment in more modest settings.
When you select a mid-range rehab clinic, the quality of therapy is equal in quality to that offered at a luxury rehab clinic. The only key point of difference is that a luxury rehab clinic offers superior surroundings and an enhanced degree of personal comfort.
What's the difference between inpatient and outpatient rehab?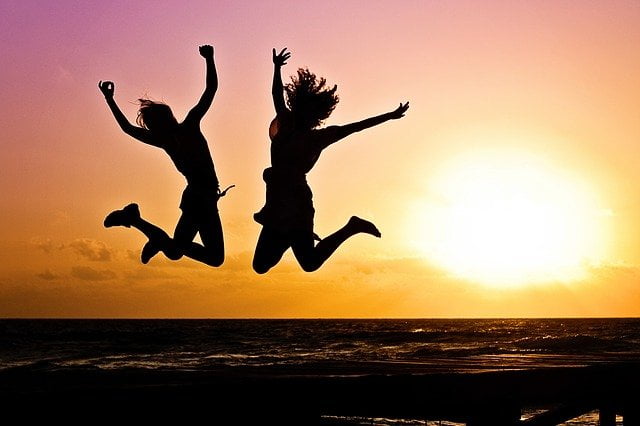 Inpatient rehab requires you to remove yourself from your living environment and reside within the actual clinic for around 10-28 days whilst you undergo addiction treatment. You will have limited contact with the outside world during this time.
Inpatient rehab eliminates the risk of relapse because you will not be able to physically access drinks and drugs whilst you undergo your treatment.
This means inpatient rehab is ideal for people who may have tried and failed at other forms of outpatient addiction treatment.
Outpatient rehab is when you attend therapy and treatment sessions during the daytime but return home during the evening.
Outpatient rehab is not as intensive as inpatient rehab, and the risk of relapse is greater because you are not removed from your drug or alcohol using environment whilst you undergo treatment.
Outpatient rehab is generally recommended for people who suffer from a mild addiction, or perhaps for people who have gone through the rehabilitation process before but have experienced a relapse.
How do I get into rehab Scotland?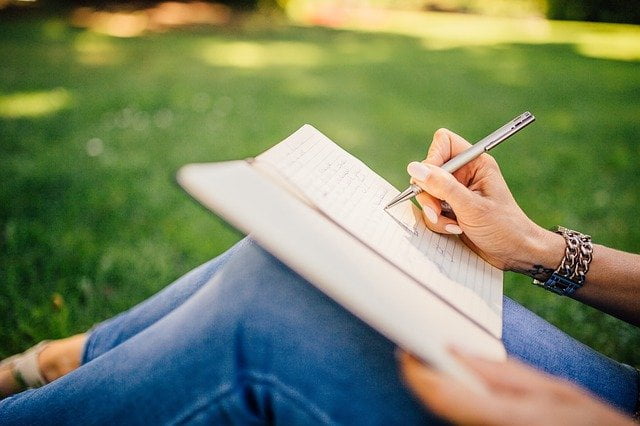 To gain entry into a rehab clinic in Scotland, you must contact Rehab Recovery today and complete a short telephone assessment. This assessment allows us to recommend a rehab clinic Scotland that's suited to your needs.
Once we've located suitable rehab clinics Scotland, we then refer your details to the rehab clinics you decide to consider in more detail.
Each rehab clinic will contact you directly. You will converse with each rehab clinic's admission team.
Once you've chosen a rehab clinic, you will then undertake a preadmission assessment. Following the completion of this assessment, you will then agree on a date and time for your actual admission.
Start your recovery journey today by calling our expert team on 0800 088 66 86
What happens during my rehab programme in Scotland?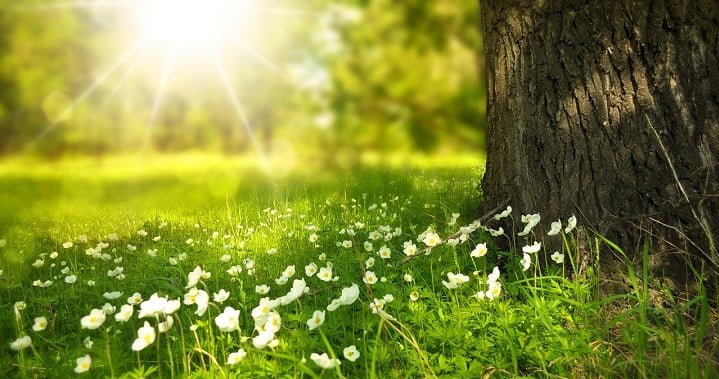 When you arrive at a rehab clinic in Scotland, you will begin your treatment by undergoing a psychiatric assessment.
This assessment is vitally important for all that follows during your rehab programme because the psychiatrist will prescribe a suitable cause of action that will be followed by clinical staff for the entire duration of your rehab programme.
During this assessment, the psychiatrist will conduct a physical and psychiatric assessment. You will also be given drugs to help to ease drug or alcohol withdrawal symptoms.
Once your rehab begins, you will undergo a detox programme. A detox programme allows the clinical staff to monitor and treat withdrawal symptoms. This helps to ensure you do not suffer from potentially deadly withdrawal symptoms during your detox.
Both during and following your detox, you will engage in clinically proven therapy sessions. These sessions treat underlying emotional problems that are really the cause of drug and alcohol addiction.
These therapy sessions continue until the conclusion of your rehabilitation programme. In fact, therapy sessions continue even following your discharge from the rehab centre because you will benefit from therapy sessions when you attend your personalised aftercare programme.
What do I do next?
For more information about going to rehab Scotland, contact Rehab Recovery today on 0800 088 66 86.
When you contact us, our helpline advisors will carry out a telephone assessment. This assessment will influence the particular rehab clinics in Scotland we choose to recommend.
This service is free of charge and without obligation. We look forward to assisting you today.
We also offer drug and alcohol rehab services in a variety of places within the South West of the UK, including, Bristol, Somerset, Devon, Dorset, Bournemouth, Bath, Exeter and more!
References
[1] Drugs deaths in Scotland soar to record level: The Guardian, July 2021,
https://www.theguardian.com/uk-news/2021/jul/30/drugs-deaths-in-scotland-soar-to-record-level