Drug and Alcohol Rehab in Livingston
Attending drug and alcohol rehab in Livingston may be the best thing you ever do for your mental and physical health.
Livingston is a fairly new town situated in Scotland and established in 1962, but it already has its fair share of drug and alcohol problems.
As the largest town in West Lothian, Livingston contributes heavily to the alarming statistics surrounding this county.
The number of people who died due to alcohol-related conditions has grown by 60% in recent years with 45 deaths attributed to alcohol. [1]
Additionally, drug deaths in the area have reached a 25-year high. [2]
You may wonder how you can change your situation and heal from a drug or alcohol addiction, and the answer lies at the drug and alcohol rehab in Livingston.
Please call our 24-Hour Helpline:0800 140 4690.
What is alcohol addiction?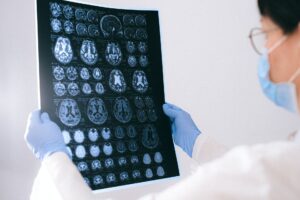 If you are living with alcohol addiction, you are physically and/or psychologically addicted to this substance.
You may feel as though you need to drink alcohol to function normally, as this is because it is a drug that can change the way your brain and body function.
As a result, you may experience withdrawal symptoms when you stop drinking or drink less alcohol than you usually do.
Another consequence of alcohol addiction is that your body can develop a tolerance, meaning that you need to drink more alcohol to experience the same effects. [3]
Of course, alcohol can cause many physical and mental health problems such as heart disease, depression and liver failure.
An alcohol addiction should never be left untreated and should always be handled by medical professionals, which is why we recommend attending drug and alcohol rehab in Livingston.
Please call our 24-Hour Helpline:0800 140 4690.
What is drug and alcohol rehab?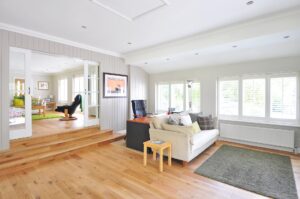 Imagine what you would need to recover from a drug or alcohol addiction.
You're probably picturing a relaxing and tranquil environment, medical supervision, professional counselling , and all the help and support you need to get through the process.
This can be a reality if you attend drug and alcohol rehab in Livingston.
In general, drug and alcohol rehab is a clinic you can attend to effectively recover from an addiction to drugs or alcohol.
It's a great opportunity to remove yourself from a potentially triggering environment and learn more about yourself.
Most rehabs deliver treatment in three key parts: detoxification, counselling and aftercare.
Detox is exactly as it sounds – you will be assisted in slowly purging all traces of substances from your body over a period of seven-ten days. This can often result in withdrawal symptoms, and you may be given medication for these.
Counselling allows you to open up about your past experiences and emotions while learning healthy ways to respond to stressful situations.
Finally, aftercare is the support that you access once you leave drug and alcohol rehab in Livingston.
Please call our 24-Hour Helpline:0800 140 4690.
What is an intervention?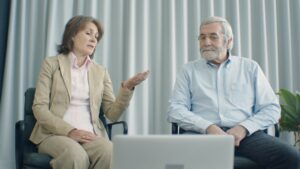 Watching a close friend or family member succumb to addiction is incredibly difficult, particularly if you don't feel as though you can help in any way.
However, there is something that you can do.
Holding an intervention can help your loved one to realise that they have a problem and can be the push they need to seek treatment.
Of course, planning an intervention isn't easy, and it's understandable if you don't know where to start.
Our top tips for holding an intervention in Livingston are listed below:
Make sure you are in a neutral location where it is less easy for the affected person to escape into a room
Try to hold the intervention during a time when your loved one is not under the influence of drugs or alcohol
Choose a group of people who are all close to and respected by the affected person
Hire an interventionist or professional counsellor to run the session, as they will be able to ensure it all goes as smoothly as possible
Ask members of the group to prepare a statement that can be read aloud
Take care not to become angry, judgemental or assign blame – instead, focus on remaining calm and collected throughout the intervention
Come prepared with a list of potential treatment options and rehab clinics in Livingston
Although it is difficult, come up with some consequences that will occur if your loved one chooses not to seek help and accept their addiction
An intervention can be difficult, emotional, scary and unpredictable, but if it can help your loved one in any way, then it will all be worth it.
Please call our 24-Hour Helpline:0800 140 4690.
What is a dual diagnosis?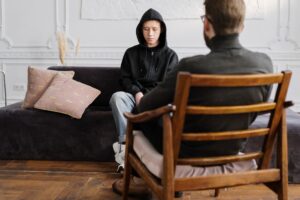 People with a dual diagnosis are often misjudged, as many find it difficult to remain sober even after professional treatment.
We now know that a dual diagnosis is more common than previously thought, and the term refers to someone who is living with a substance use disorder and a mental health disorder simultaneously. [4]
This makes it very hard to recover without proper treatment, as both conditions must be treated simultaneously. If they aren't, they can interact with each other and cause a relapse.
These conditions include alcohol addiction, cocaine addiction, heroin addiction, anorexia, obsessive-compulsive disorder, post-traumatic stress disorder and many more.
If you suspect that you are living with a dual diagnosis, let our team know during the admissions process, and we will be able to assess and confirm this for you.
This way, you will receive the appropriate treatment for your condition and will be able to begin recovery in Livingston.
Please call our 24-Hour Helpline:0800 140 4690.
How long does drug and alcohol rehab in Livingston last?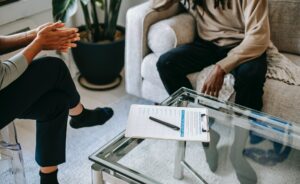 You will usually need to dedicate at least 30 days to inpatient residential treatment in Livingston, as you will need time to go through the detox process and at least three weeks of counselling.
However, it is possible to attend rehab for longer, with many clinics offering 60 or 90-day programmes for those with more severe addictions.
It's also important to remember that you will need to set aside time for aftercare, as it is recommended that you access support services such as 12-Step programmes once you leave treatment.
Supervised home detox is a shorter option and usually lasts for around 7–10 days, so keep this in mind if you are short on time. While this option doesn't include counselling and is therefore not usually as effective, it is far better than nothing.
Please call our 24-Hour Helpline:0800 140 4690.
How much does drug and alcohol rehab in Livingston cost?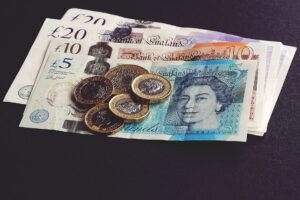 When we see celebrities attending luxury rehab clinics and spending hundreds of thousands of pounds on their treatment, it's easy to fall into the trap of believing that this option is out of reach for the majority of us.
However, people from all walks of life can and do attend rehab.
With a few simple tweaks, you can drastically reduce the cost of your treatment in Livingston to something that is more affordable to you.
Have you considered opting for a shorter stay, such as 30 days instead of 60 days? You could also share a room with another patient or opt for a more simple facility with fewer luxuries.
The average cost of drug and alcohol rehab in Livingston is £495 per day, coming out at just under £15,000 for a 30-day stay.
However, some facilities have cheaper rates, with some offering addiction treatment for as little as £1,000 per week.
You can also choose to undergo a medically-supervised home detox instead of a full treatment programme, which will usually set you back between £1,500 and £2,000.
Please call our 24-Hour Helpline:0800 140 4690.
Can I get drug and alcohol rehab in Livingston on the NHS?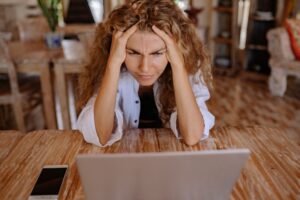 Getting drug and alcohol rehab on the NHS in Livingston is difficult, but it is possible in certain circumstances.
Unfortunately, very few NHS rehab spaces are available due to a lack of funding, with hundreds or even thousands of people competing for just a handful of spaces.
You will need to prove that you are committed to recovery, as the people who demonstrate that they are serious about their treatment are often more likely to be selected.
This may include undergoing a supervised home detox, taking prescribed medications or attending NHS-funded counselling sessions.
Your doctor will be able to help you with the process and may refer you to a specialised drug and alcohol support team.
As it is ultimately the council who will decide whether your application is accepted, members of this support team will act on your behalf and put your application forward.
If you are not eligible for NHS-funded rehab, try not to lose heart. Many other ways to fund your rehab stay include online crowdfunding and accepting donations from family and friends.
Please call our 24-Hour Helpline:0800 140 4690.
Should I choose NHS rehab or private rehab in Livingston?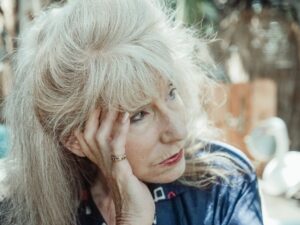 If you are accepted for NHS rehab, it's important to know whether you are making the right choice.
In Livingston, there are very few clinics that cater exclusively for NHS-funded patients – instead, there will be a few select spaces available at private clinics.
This means that you will have access to the same high-quality treatment as private patients, but you will not need to pay for it.
The main differences are the waiting time, which can be several weeks or months, and a lack of flexibility with your treatment programme.
Opting for private rehab will usually ensure that you are able to enter rehab quickly, and you will have the flexibility to extend or change your treatment programme to suit your needs.
Please call our 24-Hour Helpline:0800 140 4690.
Are you struggling to choose between inpatient rehab or outpatient rehab in Livingston?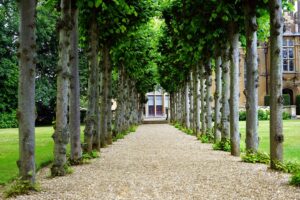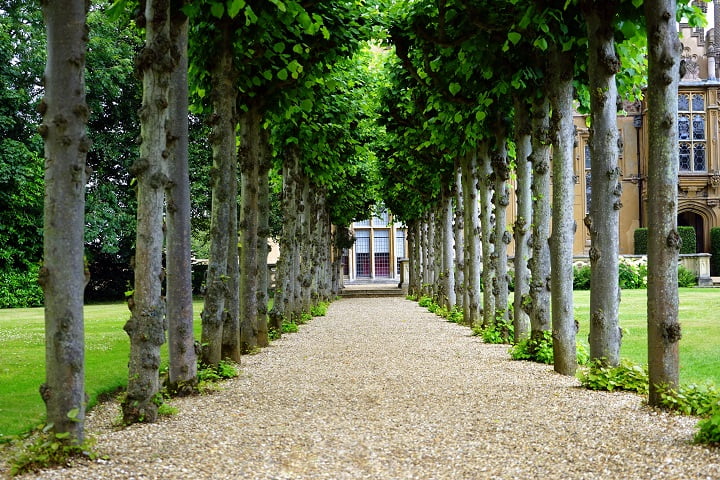 The option you select will depend on several factors, including the length and severity of your addiction, your overall budget and the amount of time you have available to spend on your treatment.
Inpatient rehab is a full-time form of treatment during which you will live at the clinic and interact with other patients, attending counselling sessions and undergoing a detox.
The benefits of inpatient rehab include 24/7 medical monitoring, interacting and making friends with other patients and being removed from a potentially toxic living environment.
If you need to remain at home while receiving addiction treatment, you may be approved for outpatient rehab.
You will still receive many of the benefits of inpatient rehab but with extra flexibility, allowing you to attend rehab despite any ongoing work and family responsibilities.
Please call our 24-Hour Helpline:0800 140 4690.
Alcohol detox and rehab in Livingston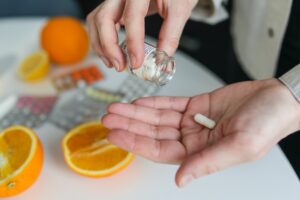 One of the most commonly used addictive substances in the world and certainly in Livingston, the effects of alcohol extend far beyond a mere hangover the next day.
Alcohol is a drug and has the potential to be physically and psychologically addictive , particularly if you drink large amounts on a regular basis.
Alcohol rehab in Livingston involves detox, counselling, medications such as relapse prevention, and accessing effective aftercare treatment is key when it comes to long-term recovery.
Please call our 24-Hour Helpline:0800 140 4690.
Cocaine detox and rehab in Livingston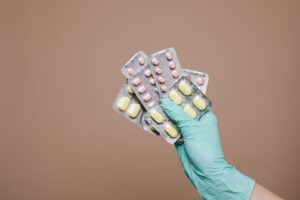 While most people do not require a traditional detox when recovering from cocaine addiction, it is recommended that you attend drug and alcohol rehab in Livingston to recover from the psychological effects of this addiction.
It's important that you allow time for your brain to rewire during this process, which can be achieved through a combination of counselling, medication and time. [5]
Even the mildest addiction can be difficult to recover from due to the overwhelming feelings of depression that can come from withdrawal but stick with it, and you will reap the benefits in the future.
Please call our 24-Hour Helpline:0800 140 4690.
Heroin detox and rehab in Livingston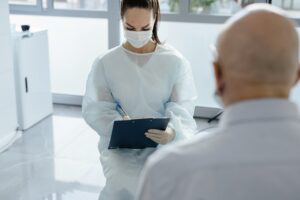 Can you attend drug rehab for heroin addiction in Livingston? The answer is yes – in fact, we specialise in treating this substance.
As heroin is so powerfully addictive, both physically and psychologically, the process of heroin detox and rehab is long and difficult.
You will need to detox from heroin, which is unpleasant in itself, and then attend counselling sessions before creating a relapse prevention plan which is discussed in more detail further in this article.
Please call our 24-Hour Helpline:0800 140 4690.
Cannabis detox and rehab in Livingston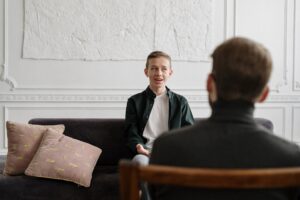 Some people may be embarrassed to attend rehab in Livingston for cannabis addiction, as it is not often viewed as an addictive substance.
However, we know better – cannabis is indeed psychologically addictive and can cause many problems in the long term, including paranoia and lethargy.
Counselling can help you recover from a cannabis addiction, which is explained in further detail below.
Please call our 24-Hour Helpline:0800 140 4690.
Which addiction therapy treatments are available at drug and alcohol rehab in Livingston?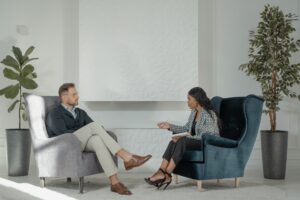 Attending drug and alcohol rehab in Livingston is the ideal opportunity to begin therapy, as this form of treatment can benefit anyone no matter whether they are dealing with an addiction.
Whether you're looking to explore the past experiences and traumas that led to your addiction, learn new and healthy ways of dealing with stress or simply want to get your thoughts and feelings out, there is a form of therapy to suit you.
You may wish to access the following therapy treatments at drug and alcohol rehab in Livingston:
Therapy is not easy, but you will learn a lot about yourself and potentially come to understand why you struggle with drug and alcohol addiction and how to effectively recover.
Please call our 24-Hour Helpline:0800 140 4690.
How does drug and alcohol rehab in Livingston help with relapse prevention?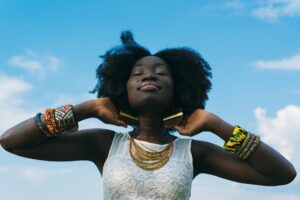 No one wants to relapse after treatment, but you may be surprised at how common it is – between 40% and 60% of former patients relapse in the days, weeks, months and years following rehab in Livingston.
Of course, this doesn't mean that they have to begin their drug addiction journey again. While it may be difficult, it's important to get back up after a relapse and continue working towards long-term sobriety.
Drug and alcohol rehab in Livingston can help with this, and our clinics offer support in creating a relapse prevention plan before you leave treatment.
This is a collection of documents, worksheets, notes and techniques that you can refer back to as you carve out a new life for yourself after rehab.
Studies have shown that creating a relapse prevention plan can improve your chances of long-term recovery, and you will have expert assistance in doing this at our clinics in Livingston.
Please call our 24-Hour Helpline:0800 140 4690.
Which aftercare and support services are available after drug rehab in Livingston?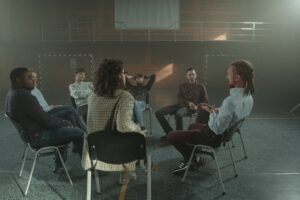 Once you leave rehab in Livingston, your addiction treatment is not over.
Whether you transition into a 'halfway house' or immediately resume your life, you will need to ensure that you have access to one or more of the below aftercare and support services to help keep your recovery on track.
These may include:
Any local support groups that encourage participation
Counselling and therapy
Al-Anon meetings for friends and family
A supervised medical home detox
An outpatient programme at your preferred rehab clinic in Livingston
Most of the above services should be accessible to almost everyone in Livingston, as many support groups have online branches that ensure you can attend even if you cannot be there in person.
Please call our 24-Hour Helpline:0800 140 4690.
References
[1] https://www.dailyrecord.co.uk/news/local-news/shock-figures-reveal-alcohol-deaths-24836768
[2] https://www.dailyrecord.co.uk/news/local-news/west-lothian-drugs-death-stats-24687834
[3] https://www.ncbi.nlm.nih.gov/pmc/articles/PMC6758393/
[4] https://umh1946.edu.umh.es/wp-content/uploads/sites/172/2015/04/The-Epidemiology-of-Dual-Diagnosis.pdf
[5] https://www.researchgate.net/profile/Frank-Gawin/publication/21143749_Gawin_FH_Cocaine_addiction_psychology_and_neurophysiology_Science_251_1580-1586/links/5a3960df458515e60704a245/Gawin-FH-Cocaine-addiction-psychology-and-neurophysiology-Science-251-1580-1586.pdf