Drug and Alcohol Rehab in Inverness
As the capital of the Scottish Highlands, Inverness has frequently been voted one of the best places to live in the UK.
Unfortunately, life in this Scottish city comes with some drawbacks.
The rates of alcohol-related deaths in Inverness are higher than the Scotland average, with 23 in every 100,000 residents dying from conditions relating to alcohol use.
The country also has the highest drug death rate in Europe, with Inverness contributing to this devastating total with their increasing rates of drug-related deaths.
As a result, drug and alcohol rehabs in Inverness are more in demand than ever before.
What Is Alcohol Addiction?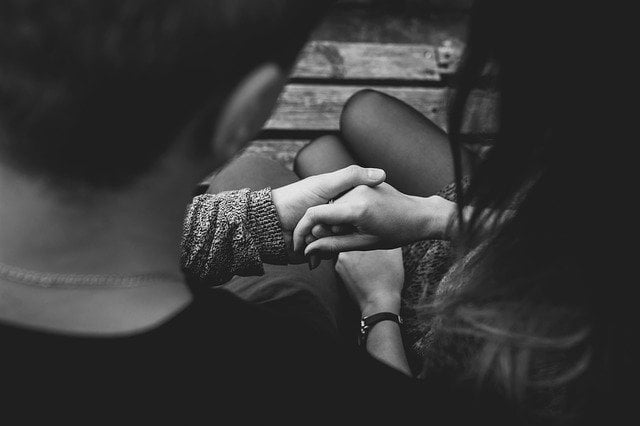 Alcohol addiction is a condition in which a person has become physically and/or psychologically dependent on alcohol, and this disorder is also known as alcoholism.
Not everyone who drinks alcohol is suffering from alcohol addiction – even those who drink heavily at levels that are harmful to their mental and physical health may not necessarily be dependent on this substance.
It's important to know how to spot the signs of alcohol addiction, both in yourself and others around you.
Common symptoms of an alcohol addiction include:
Prioritising alcohol over other responsibilities, such as work and family.
Developing a tolerance to alcohol and needing to drink more to get the same effect.
Experiencing withdrawal symptoms when alcohol is not available.
Being unable to reduce or completely stop alcohol intake.
Experiencing legal and/or financial issues due to alcohol.
Washing less frequently and appearing dishevelled.
Extreme cravings for alcohol on a regular basis.
Being unable to stop drinking once started.
Becoming withdrawn and isolated from others.
Drinking alcohol at inappropriate times, such as in the workplace or while looking after children.
If you are concerned that you or someone you know is suffering from alcohol addiction, you can call us on 0800 088 66 86 or speak to your local GP in Inverness for confidential and unbiased advice.
What Is Drug And Alcohol Rehab?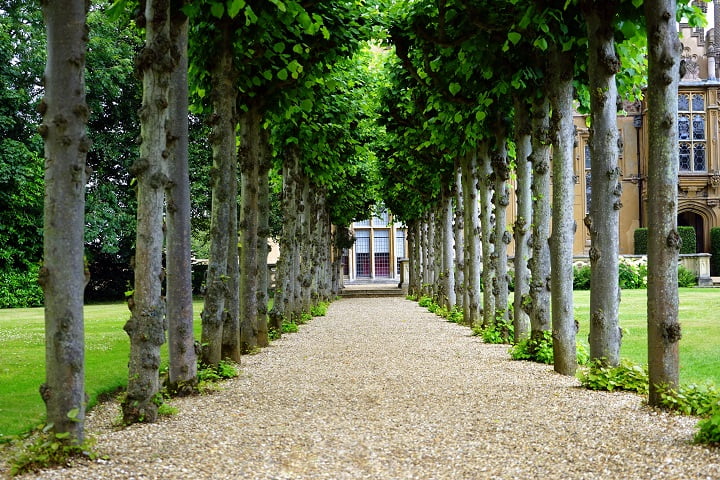 When we are physically injured or ill, we will often attend a hospital for treatment and ongoing care.
So where can you turn when both your physical and mental health is being affected by addiction?
Drug and alcohol rehab is a term used to describe a treatment programme that you can attend to receive help for your alcohol or drug addiction.
The purpose of this treatment programme is to prevent you from using substances, identify anything that may be preventing you from recovering and give you the tools and knowledge required to continue with your recovery outside of rehab.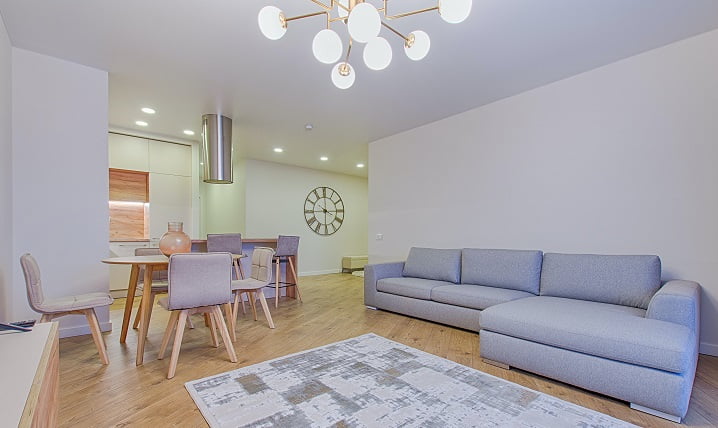 Most drug rehabs in Inverness are abstinence-based, meaning that the use of drugs and alcohol is prohibited throughout the treatment programme and after you leave rehab.
You may attend an inpatient rehab clinic, which allows patients to live at the facility in Inverness full-time throughout the course of their treatment.
Alternatively, you may choose to attend rehab part-time as an outpatient, returning to your home each day after treatment.
Although each rehab clinic is different, many follow the same methods of treatment.
They will begin with physical detoxification, helping you to slowly use smaller amounts of drugs or alcohol over some time until you are no longer using any substances.
Once this process is complete, patients will attend a course of counselling and relapse prevention before being discharged.
Holding An Intervention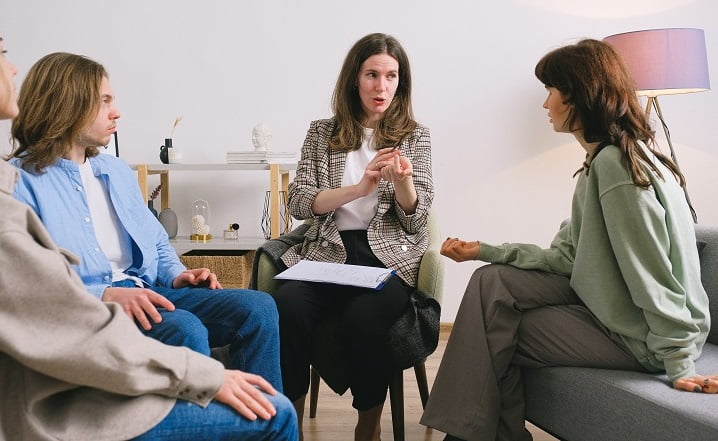 Many people will have a certain image of an intervention in their minds, often gleaned from pop culture and the media.
This may involve shouting, tears and outbursts from all members of the meeting as they attempt to convince the affected person that they have a problem.
While an intervention can be emotionally charged, it is always recommended that each member remains calm and composed throughout the meeting.
The purpose of an intervention is to encourage the affected person to seek help, and this is unlikely to be achieved through anger and shame.
An intervention is usually composed of 4-6 people who are close to the individual, all of whom will take it in turns to read a pre-written statement asking them to seek help for their addiction.
CRAFT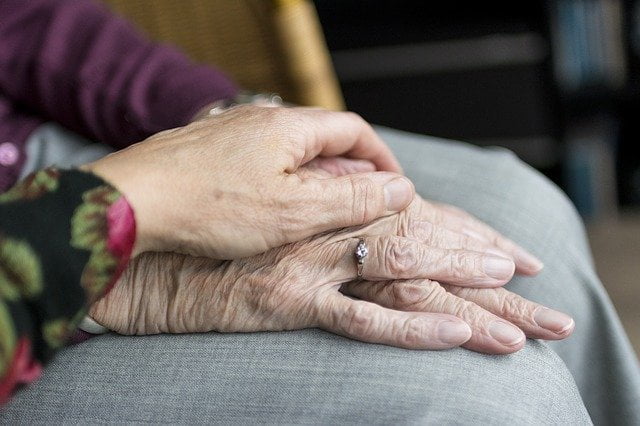 Another version of an intervention is the CRAFT model, in which friends and family will guide the affected person towards treatment over time through positive reinforcement.
Either way, when performed correctly an intervention can be an effective way to help an individual recognise the extent of the problem and seek professional treatment.
Receiving A Dual Diagnosis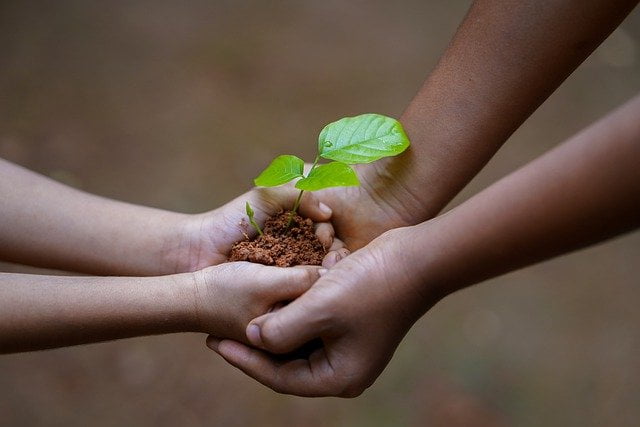 Recovering from a drug and alcohol addiction in Inverness can be extremely difficult, and it is only made more complicated if you are also living with a mental health disorder.
Addiction is intricately entwined with mental health, as each one affects the other.
When someone is living with an addiction and one or more mental health conditions, this is known as a dual diagnosis.
Many people do not realise that they have a dual diagnosis until they attend a treatment programme at a rehab clinic in Inverness.
They may have been trapped in a vicious cycle, constantly attempting to recover from their addiction only to fall victim to cravings, triggers or their own self-destructive thoughts.
Once they have been diagnosed, they will receive the support and guidance that they need to recover from their addiction while simultaneously treating their mental health condition.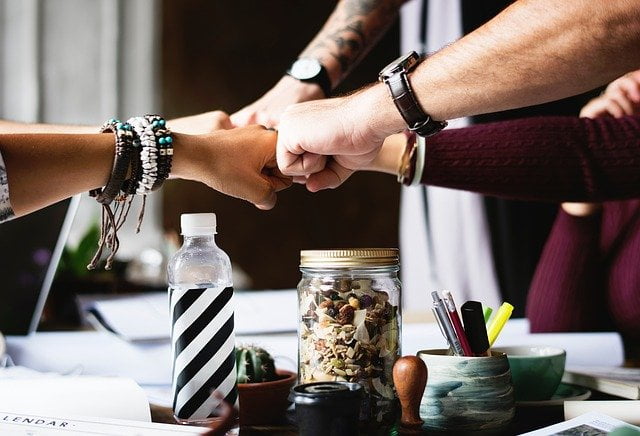 Some mental health conditions that are commonly associated with addiction include:
A dual diagnosis can be effectively treated at most drug and alcohol rehab clinics.
Expertly trained staff use a combination of medication, counselling, detoxification and aftercare to help patients recover from addiction while treating their mental health condition at the same time.
How Much Does Drug And Alcohol Rehab In Inverness Cost?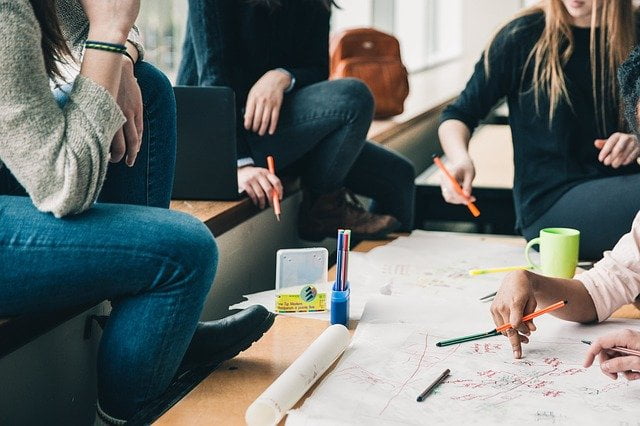 If you have recognised the signs of addiction in your own behaviour and spoken to your doctor about your concerns, you may have been advised to attend a drug and alcohol rehab in Inverness.
While this is the safest and most effective way to recover from addiction, many people shy away from this form of treatment due to the high costs of rehab.
It's important to understand that drug and alcohol rehab does not have to cost the earth – in fact, there are several ways that you can reduce the price that you pay for treatment and receive help and support in a way that you can afford.
So how much does drug and alcohol rehab in Inverness really cost?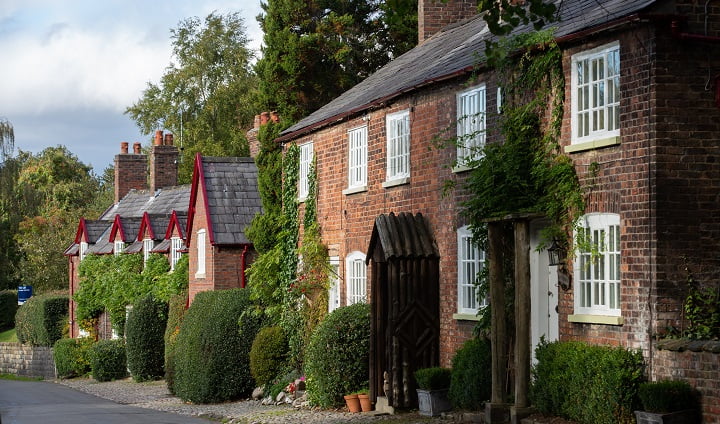 On average you can expect to pay just under £500 per day for treatment, which works out at around £15,000 for a 30-day stay.
However, if you choose to share a room with another patient or shorten your stay, you may be quoted a significantly cheaper rate.
You may also have the option to attend rehab as an outpatient in Inverness or complete a home detox programme, both of which are much cheaper options than inpatient rehab.
Some rehab clinics are more expensive than others, so doing your research before committing to a specific clinic may save you a large amount of money.
While the initial expense may be more than you would usually spend on healthcare, attending rehab to recover from a drug and alcohol addiction may prevent future legal fees, unemployment, debt and medical bills which would cost you far more in the long term.
How Long Does Drug And Alcohol Rehab In Inverness Last?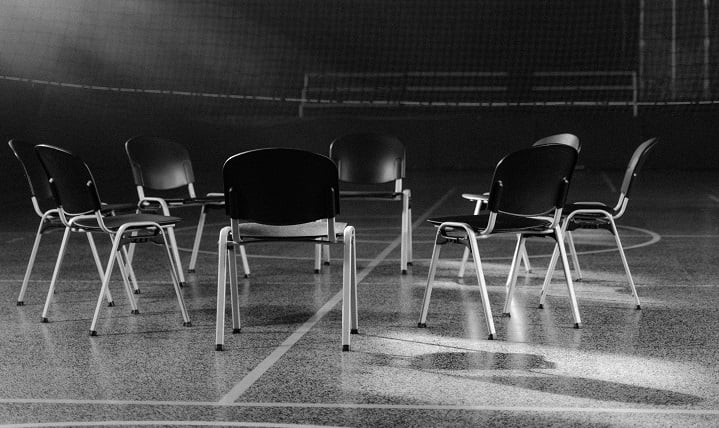 Many people are able to build a career, family and other responsibilities even when in the grip of a drug or alcohol addiction, and it is understandable that you want to continue to prioritise these aspects of your life.
As a result, you may be concerned about the length of time that drug and alcohol rehab in Inverness will take and whether you will be able to keep up with your responsibilities.
The answer to this depends on the severity of your addiction, the type of rehab facility you choose and the specific form of treatment that you are receiving.
Most people in Inverness will be offered a 30-day treatment programme when they check into rehab, and many clinics also offer 60 and 90-day programmes for more severe cases.
It may also be possible to completely customise the length of your treatment programme, but this will depend on the type of clinic you select.
This timeframe allows you to complete full detoxification, several weeks of counselling and relapse prevention planning before leaving rehab.
If you are attending rehab simply to detox, you will usually be offered a 7-10 day treatment programme.
This will not include counselling or relapse prevention and is therefore not as effective as a longer programme.
Can I Get Drug And Alcohol Rehab In Inverness On The NHS?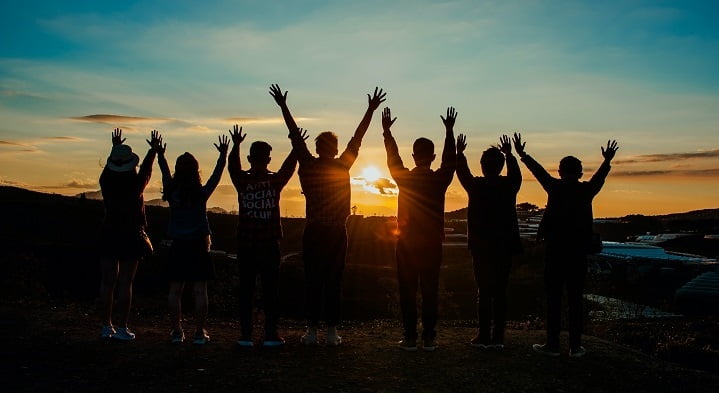 The National Health Service (NHS) allows UK residents to receive free physical and mental healthcare treatment funded by the government, making medical care accessible to everyone no matter how much money they have.
As addiction can have a severe impact on your physical and mental health, you may be wondering whether drug and alcohol rehab can be accessed through the NHS if you live in Inverness.
The answer is yes, but the process is extremely time-consuming and the majority of applications are unfortunately denied due to a lack of funding.
If you have no way to pay for treatment yourself, it may be worth applying on the chance that you may be accepted for this form of treatment.
How Do I Secure NHS Funding?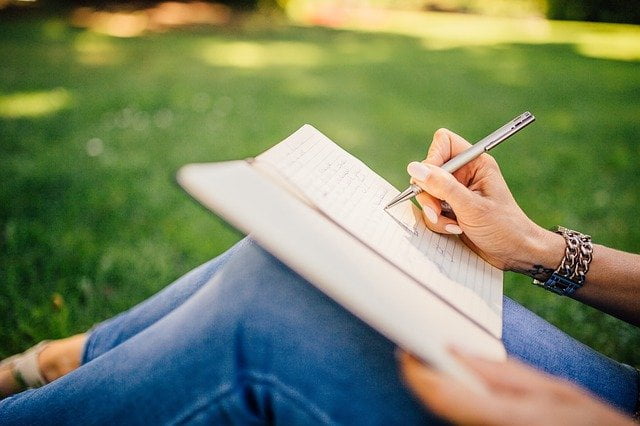 You will first need to speak to your doctor, who will get in touch with a local drug and alcohol team in Inverness.
They will liaise with the council on your behalf and help you to complete your application.
The council will expect to see proof that you are fully committed to recovering from your addiction, which may involve completing detox and attending community-based treatment programmes as well as local support groups.
There will also be many forms and documents to fill out, and your drug and alcohol team will be able to assist you with this.
Once the council has reviewed your application, they will inform you as to whether you have been successful.
If you are not granted drug and alcohol rehab on the NHS, you may wish to look into other options such as crowdfunding or asking friends and family to lend you the money for treatment.
Choosing Between NHS Rehab And Private Rehab In Inverness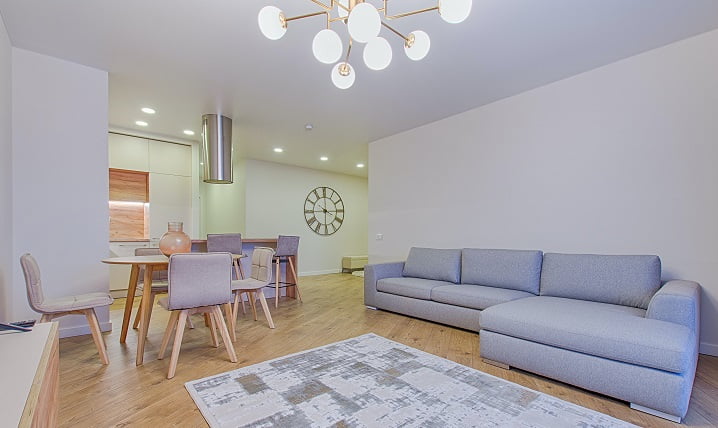 Both NHS rehab and private rehab in Inverness have their pros and cons, so it's important to understand what each option entails before making a decision.
NHS Rehab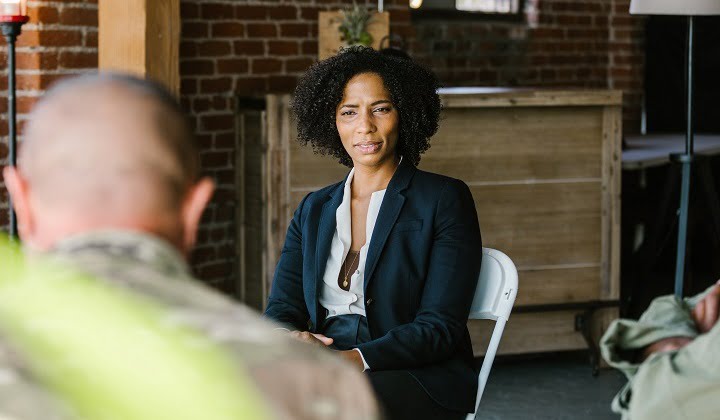 If you are able to access NHS rehab for free, this may be a better option for you if you do not have the budget for private rehab.
While the waiting lists are long, NHS rehab allows you to access high-quality treatment at no cost.
You will have less flexibility in your treatment programme and may not be able to access certain types of therapy, but overall it is an extremely effective form of addiction treatment.
Private Rehab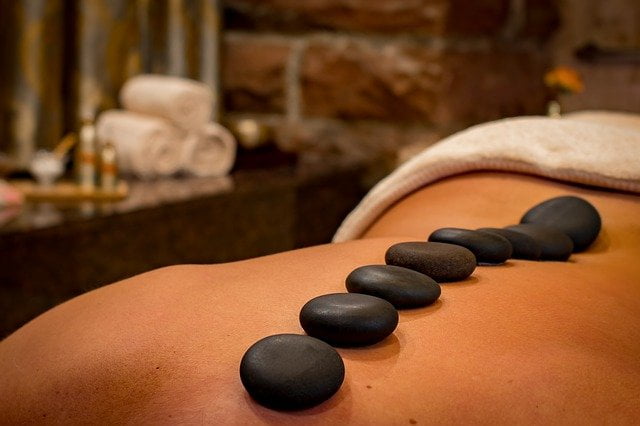 If you have the funds, private rehab in Inverness is an extremely effective and flexible option for your addiction recovery.
Most people can access treatment within a few days of reaching out and will have the option to completely customise their treatment programme, including the length of their stay and the type of therapy they require.
Choosing Between Inpatient Addiction Treatment And Outpatient Addiction Treatment In Inverness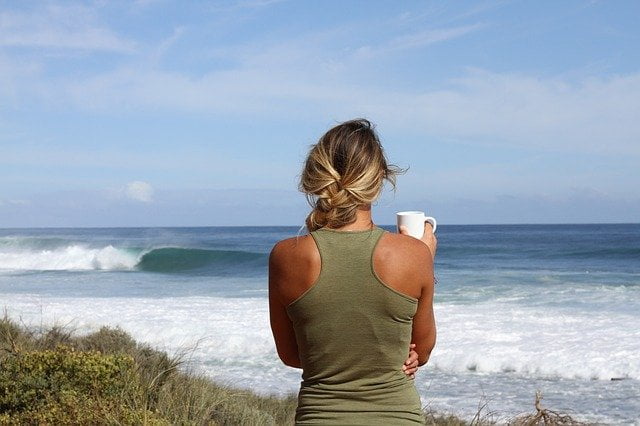 Read below to learn more about inpatient and outpatient treatment, including which option could be best for you.
What Is Inpatient Treatment?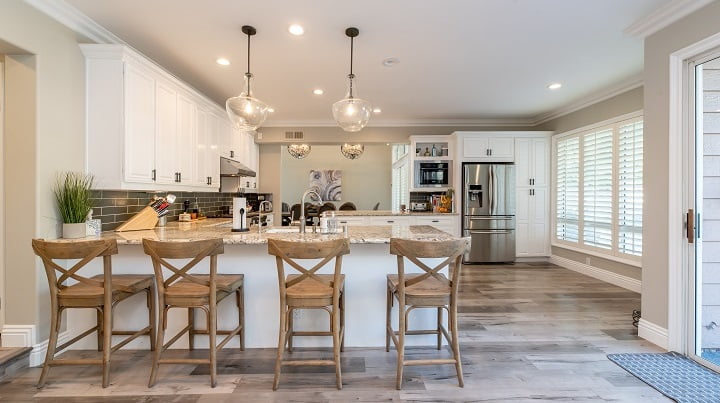 If your treatment programme requires you to live onsite at the rehab facility for the duration of your course, this is known as inpatient treatment.
You will remain at rehab 24/7 with minimal contact with the outside world, aside from contact with family and close friends.
This allows you to immerse yourself in treatment, attending counselling sessions and going through detox with other patients who share similar experiences.
This allows you to remove yourself from your current living situation in Inverness and benefit from the various amenities that your chosen rehab facility provides, free from triggers and temptations.
Inpatient treatment is usually recommended for people with moderate to severe substance use disorders.
While highly effective, it can also be expensive and problematic for those who have regular responsibilities.
What Is Outpatient Treatment?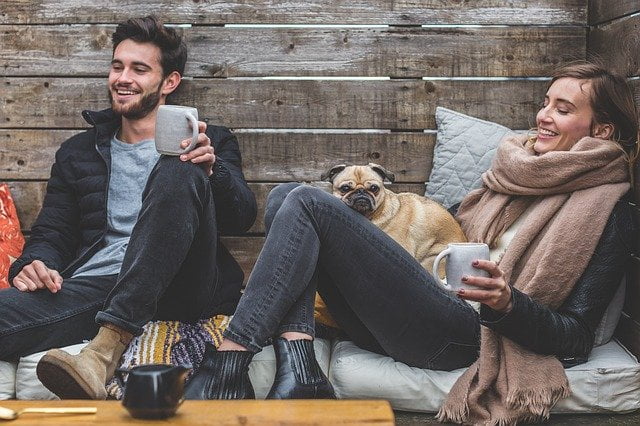 Attending rehab part-time while still living at home is known as outpatient treatment, and this can be an extremely effective programme for people who have work and family responsibilities that would otherwise prevent them from accessing rehab.
Outpatient treatment is usually recommended for people with mild substance use disorders, as you will remain in your current living environment and will have to contend with potentially triggering situations as well as cravings and temptation.
Alcohol Detox And Rehab In Inverness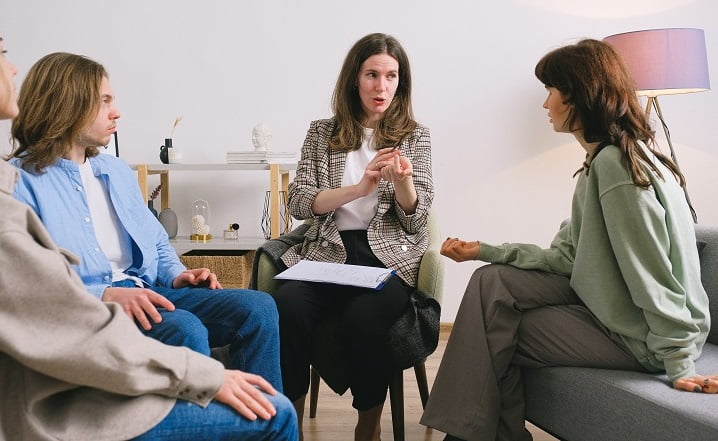 Many drug and alcohol rehabs in Inverness specialise in treating alcohol addiction, and their alcohol detox and rehab treatment programmes have helped many people to recover.
You should never attempt to detox and recover from an alcohol addiction without the support and guidance of medical professionals.
Alcohol detox can be dangerous, and even mild symptoms can become severe very quickly.
Being in the care of medical staff will allow them to intervene quickly if anything goes wrong.
Alcohol withdrawal symptoms may include:
Nausea and vomiting
Involuntary tremors
Confusion and agitation
Excessive sweating
Mood swings
Seizures
Hallucinations
If you are at a high risk of experiencing severe withdrawal symptoms, you will likely be prescribed Librium over a 10-day course to keep seizures at bay.
After the withdrawal process, you will attend intensive counselling sessions and therapy treatments in Inverness to help you to continue your recovery long-term.
Cocaine Detox And Rehab In Inverness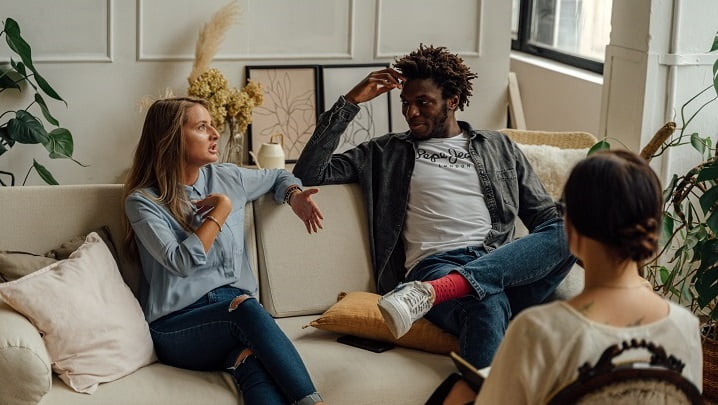 It is usually safe to completely stop using cocaine as this substance is not physically addictive, so most people are unlikely to require a cocaine detox.
Instead, cocaine rehab in Inverness focuses on rebalancing the chemicals in your brain and body which may have been depleted by long-term cocaine use.
This is achieved through a combination of medication, counselling and time.
To completely recover from a cocaine addiction you will need to remain free of this substance for the rest of your life, which is why it is important to make your recovery a priority.
Heroin Detox And Rehab In Inverness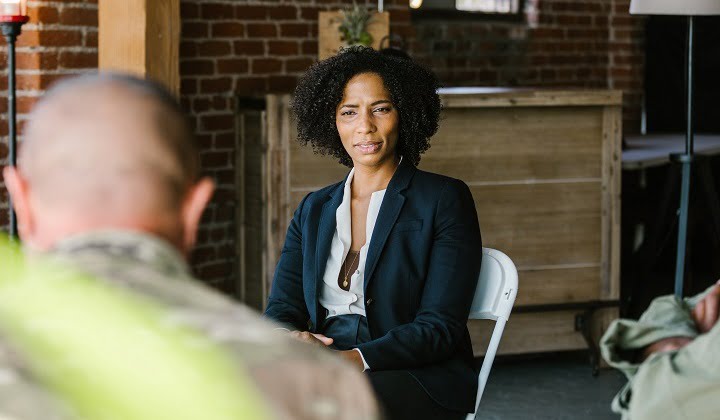 A dangerous and highly addictive substance, heroin addiction requires both physical and psychological treatment for the best chance of long-term recovery.
Heroin rehab in Inverness begins with a complete detox, which involves either tapering off the use of this drug over time or switching to a less addictive alternative to minimise withdrawal symptoms.
This must be completed under medical supervision, as withdrawal symptoms can be severe.
Once the detox is complete, you will undergo at least three weeks of counselling sessions as well as a course of medication if required, before preparing for life outside of rehab.
Cannabis Detox And Rehab In Inverness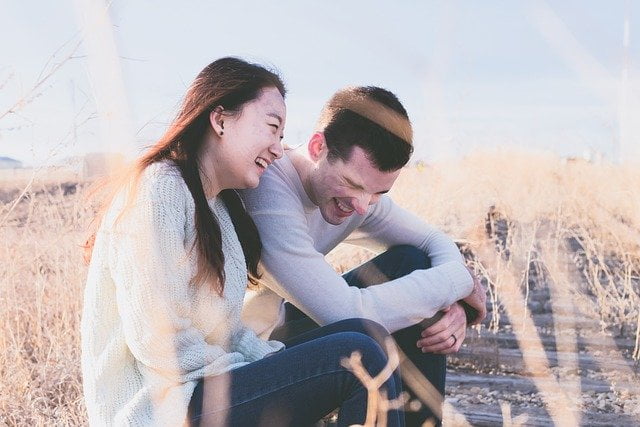 Most people do not require a cannabis detox as this substance is not physically addictive.
Instead, the psychological aspect of the addiction causes intense cravings and feelings of depression and anxiety when withdrawing from this substance.
As a result, cannabis rehab in Inverness focuses on counselling and various forms of therapy as a treatment for this addiction.
You will be encouraged to stay sober from cannabis both during and after rehab, and explore the motivations and beliefs behind your substance use while learning new ways to handle stress and difficult emotions.
What Types Of Therapy Are Available At Drug And Alcohol Rehab In Inverness?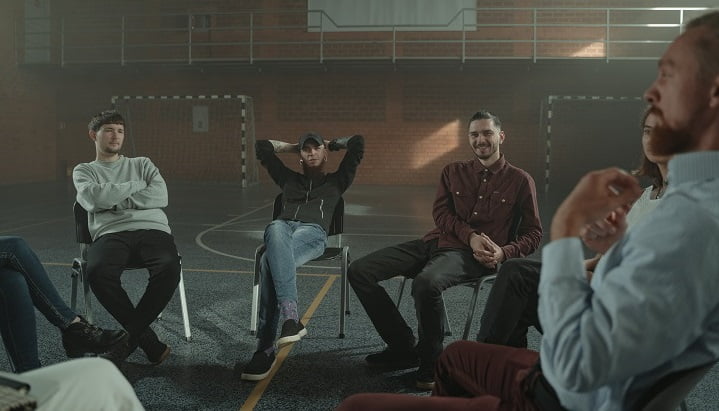 There are many reasons why someone becomes addicted to drugs and alcohol, and a great number of these are psychological in nature.
Whether you are using substances to alleviate the symptoms associated with a mental health condition, attempting to numb trauma or simply do not know how to cope with stress and difficult times without drugs or alcohol, addiction is usually related to the mind in some way.
Counselling and therapy can be an effective way to treat addiction, helping patients to develop healthy coping strategies and ways to manage their mental health without the use of substances.
Common types of therapy available at drug and alcohol rehab in Inverness include:
If you would like more information about the above treatment options, call our friendly team on 0800 088 66 86 and we will be happy to help you choose a form of therapy that is best suited to you.
How Do Drug And Alcohol Rehabs In Inverness Help With Relapse Prevention?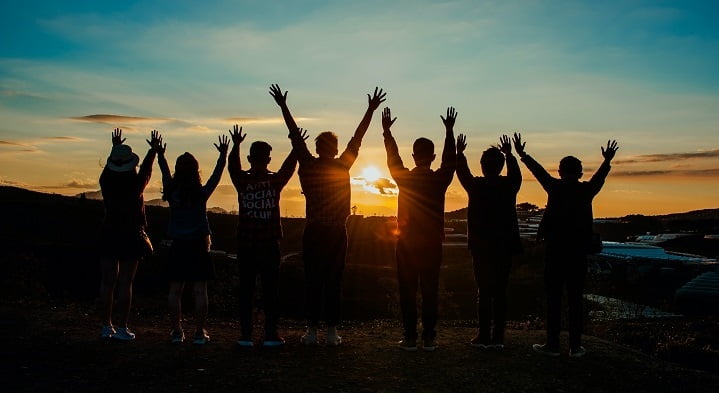 While relapse is a common part of addiction recovery and not always a sign that you need to repeat your treatment programme, there are ways to lower the risks.
Any drug and alcohol rehab in Inverness will provide guidance and support to help reduce the likelihood of relapse and increase your chances of long-term recovery.
You will be assisted in creating a relapse prevention plan filled with documents and worksheets that you can refer back to on a regular basis.
Your counsellor will also role-play specific scenarios with you, allowing you to practice your responses to any potentially triggering situations.
A team will also examine your living environment and lifestyle and determine whether any changes should be made.
If they decide that you may be negatively affected by returning home, they may arrange a stay at a halfway house during the transitional period after leaving rehab.
Which Aftercare And Support Services Are Available In Inverness?
Life after rehab can be tough, so it's important to find support during this time.
Inverness is home to a wide range of aftercare and support services, many of which can be accessed for free.
These include:
Finding a local support group in Inverness – There are branches of Alcoholics Anonymous and Narcotics Anonymous located all around the city.
Attending regular, ongoing counselling sessions after you leave rehab – These can be accessed privately or for free on the NHS.
Completing a home detox programme if you are still struggling to completely abstain from drugs and alcohol.
Continuing to attend rehab as an outpatient to access ongoing support and care.
Completing a SMART Recovery programme as an alternative form of rehab.
Attending Al-Anon support groups if you are a friend or family member affected by addiction.
These aftercare services can help you to stay sober and build a community of other people who share your experiences, making the journey towards recovery feel less isolating.
Get Help Today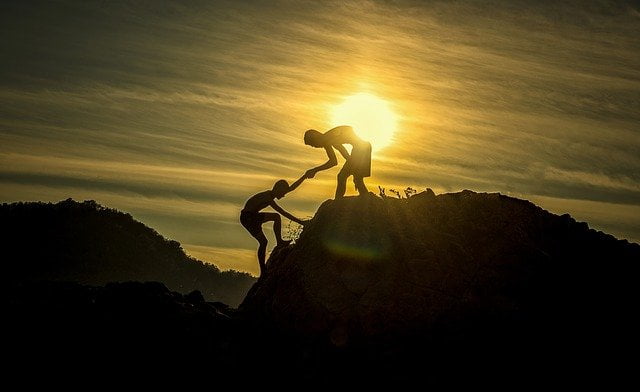 If you're living in Inverness and are eager to overcome your addictions, the first step towards recovery is to reach out for help.
When you contact Rehab Recovery, our expert agents will guide you through the initial stages of research and help you pick the perfect treatment service for your unique needs.
When you make the choice to start recovery, there's no addiction too big to overcome.