Drug and Alcohol Rehab Merseyside
Addiction isn't something that can just be stopped. It's a disease that dangerously impacts the brain and how it functions.
The part of the brain involved in decision-making no longer works properly. This affects how people choose to live.
In 2019/20, Merseyside was reported as having the highest rate of drug offences. (1) Alcohol consumption is also serious ongoing concern. (2)
In order for people to be fully supported into making healthier lifestyle choices, addiction has to be treated. It's a health concern that requires medical attention.
If you are from Merseyside and are currently dealing with an addiction problem, you will have options. One of the things that you will definitely want to consider is entering some type of drug and alcohol rehab centre.
Some people will feel resistant to such a solution for a number of reasons, but this type of solution really can be the one that is most likely to lead to the end of addiction in many cases.
Here are just some of the reasons why people in Merseyside might be resistant to recovery and why these reasons do not bear up to much scrutiny:
Some people will believe that they have not fallen far enough into an addiction to require this type of intensive treatment. The reality is that the individual who is caught in addiction is usually bad at determining the amount of help they need, and will usually grossly underestimate this. It is also the case that rehab can help people at almost all levels of addiction. There is no need for the individual to have reached a particularly low level before they can benefit from this type of program.
Another reason why people can feel that they do not require this type of addiction help is that they believe they can end their addiction without any help. This may be true in some cases, but it seems to be the exception rather than the rule. It does seem that the majority of people do need some support to end their addiction. The problem is that most substance abusers believe that they are special and that the normal rules do not apply to them – this is often referred to as terminal uniqueness and it is a type of thinking that can get people into real trouble. Those individuals who have tried in the past to quit alone and failed really should try a different path this time.
There will be people who are resistant to drug and alcohol rehab because they are worried about the stigma involved. This person is worried that by admitting that they need such help they will be harming their own reputation. The reality is that this is unlikely to be the case. The individual may believe that they are able to hide their addiction from most people but this is often not the case. Other people will know what is going on, but they do not want to get involved. They are certainly not going to think any less of the person for getting the type of help they need. If the individual remains trapped in addiction they are going to fall lower and lower into despair and bad behaviour. It is this that is more likely to damage their reputation and not rehab.
Another reason why people resist rehab is they say that they cannot spare the time or money for treatment. Addiction is a serious problem and not making the time for this treatment is the same as not making time for cancer treatment.
Start your recovery journey today by calling our expert team on 0800 088 66 86
Dual diagnosis and how it can benefit your rehab programme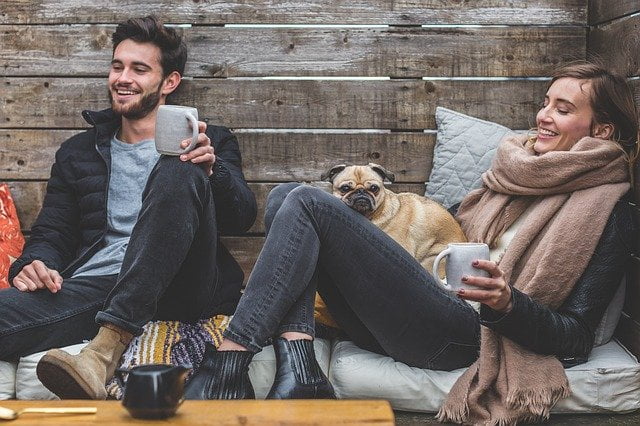 Many people who enter rehab will be given a dual diagnosis. This is really useful for both the person who receives the diagnosis and the professional team.
What is a dual diagnosis?
A dual diagnosis is when a person has a mental health problem as well as an addiction. It's understandable that the two often correlate.
People who suffer from depression, for instance, might turn to alcohol to lift their mood or to numb feelings.
When this type of situation reoccurs over a length of time, it can create an addiction.
For those who enter a drug & alcohol rehab Merseyside, there will be admission assessments.
During this stage, if a mental health condition is identified by the psychiatrist then it's likely that a dual diagnosis will be given.
This will mean that staff are better able to address a person's treatment needs. The rehab programme offered will target recovery needs around both the addiction as well as the mental health issue.
What's the main point in going to rehab?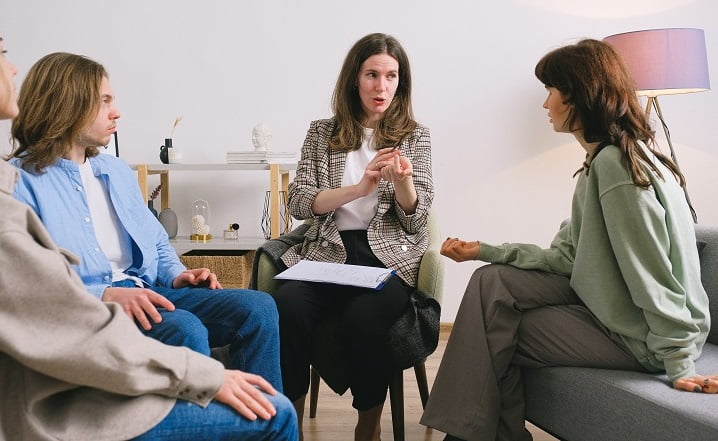 Every person with an addiction will have their own reasons for going to rehab. It has to be pointed out, though, that ultimately, this is a very serious disease. Left untreated there are grave outcomes.
The point of rehab is to achieve sobriety. In terms of the future, it's to maintain long-term abstinence from alcohol and drugs.
This might seem obvious, but many people with addictions have very ambivalent feelings around substances. This is understandable.
Especially where substances have provided a life-long coping mechanism.
Some will go to rehab hoping that they'll be able to use drugs and alcohol in a controlled way in the future. Unfortunately, in the case of addiction, this repeatedly leads to relapse.
The best way of managing addiction is through abstinence. Concentrating on what you stand to gain rather than the removal of the substance has to be a focal point.
Start your recovery journey today by calling our expert team on 0800 088 66 86
How council-funded services are different to private clinics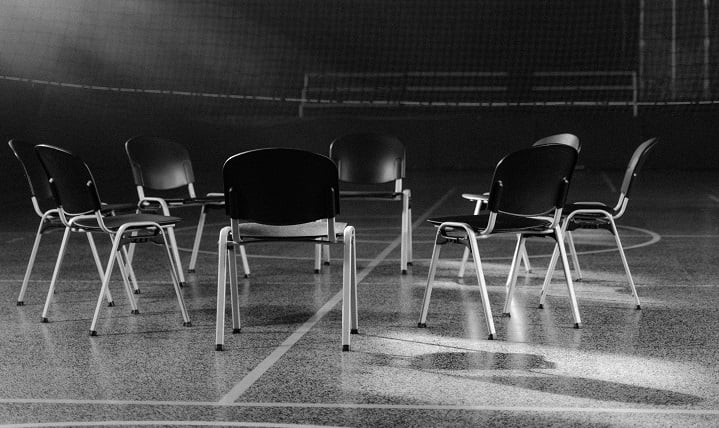 Due to ongoing government funding cuts over recent years, council-funded rehab services are increasingly under strain. What this means is that there are usually limited spaces for particular services.
There will be some one-to-one input, but there's not as much availability as when people go private.
Therapy and counselling are, of course, essential in providing a solid foundation for long-term recovery.
Council-funded services do, however, offer regular group sessions such as 12 Step and SMART groups. These are great for those who benefit from ongoing support to remain sober.
Are you suited to a residential stay at a drug and alcohol rehab Merseyside?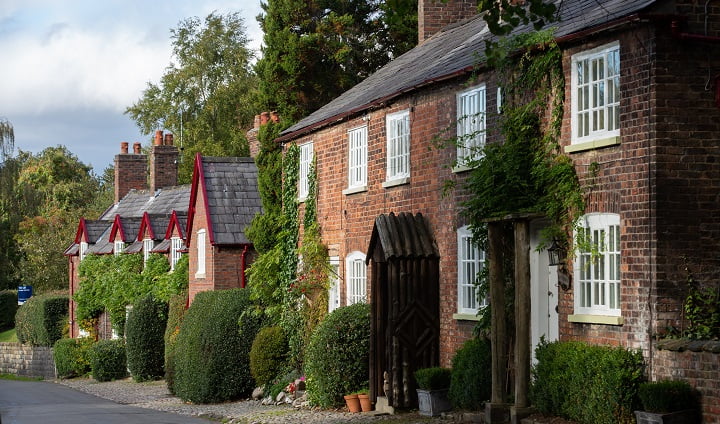 Before you consider seriously whether you want to go to rehab, you need to understand whether you're eligible. It's not for everyone.
Many people use and many abuse substances, but this doesn't mean rehab is for them.
Cal Rehab Recovery for more information as to whether you would benefit from admission to a private clinic.
There are some instances, though, where rehab is essential.
The following circumstances included:
For those who have a mental health condition along with severe substance use.
Where people experience suicidal thoughts.
For those who have no control over substance use.
Where risky behaviours regularly occur.
When people use more than one substance to feel an effect.
Where delirium tremens or shaking occurs between drinking sessions.
Where Wernicke's encephalopathy has developed.
In the case that people become violent under the influence.
What other treatment options are there in Merseyside?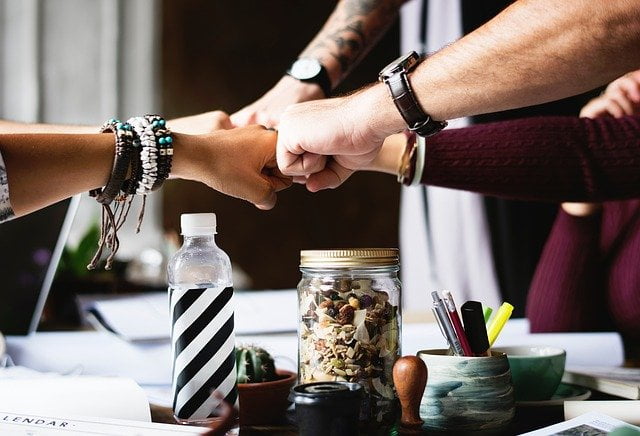 Perhaps attending a drug & alcohol rehab Merseyside isn't for you.
In this case, there are other options, such as:
Start your recovery journey today by calling our expert team on 0800 088 66 86
The admissions process: What happens on arrival?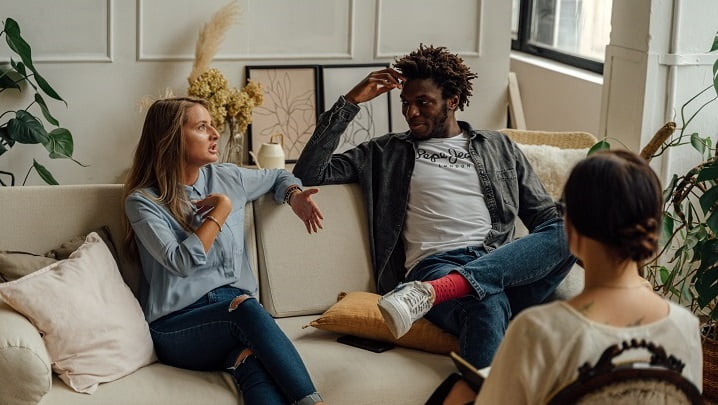 When you get to rehab, you'll meet with a doctor or psychiatrist. The point of this is so that they can assess you and your addiction.
With the results of the assessments, it becomes very clear to the member of staff what treatments you'll need.
AUDIT assessment
The AUDIT assessment is used to assess people who have drinking problems. It's a series of ten questions that enable the staff to understand how addiction is impacting you.
A score over 13 suggests that you may have come to rely on alcohol in a seriously unhealthy way.
Topics covered are:
How often you drink.
What you act like when you drink.
Whether drinking is affecting your relationships and how.
How alcohol is affecting your health and how.
ASAM assessment
The ASAM assessment is used by the rehab team to understand how drug addiction is influencing your life.
It covers a huge range of topics including:
How your health has been throughout your life.
What your mental health is like.
What your daily substance use is like.
How you manage withdrawal and relapse.
What your external environment is like.
DSM-5 scale assessment
The DSM-5 assessment enables the professional team to clearly identify how severe your addiction is.
It was developed by experts in the addiction field over a number of years.
This means that addiction and its effects as a whole are considered rather than merely focusing on physical dependency.
Questions revolve around the following:
Whether you're able to control how and how much you use.
Whether you use in dangerous ways.
If you're able to maintain daily responsibilities.
If you've built up a tolerance and what withdrawal symptoms you have.
Start your recovery journey today by calling our expert team on 0800 088 66 86
Would your family benefit from an intervention?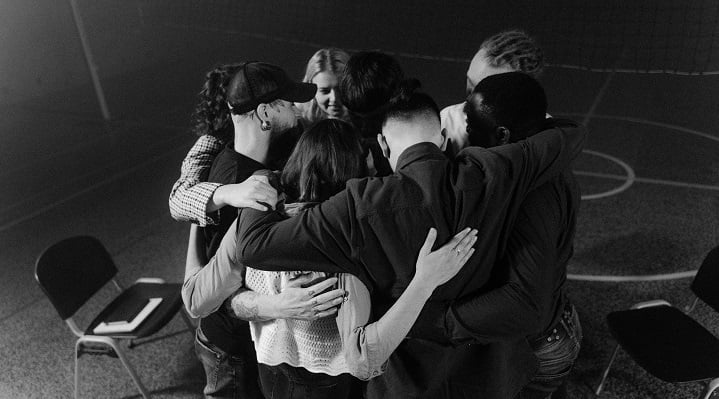 It can be really difficult knowing how to support your loved one who has an addiction.
This is especially so where the person with the addiction is in denial of their problem or don't want to stop using the substance.
In this case, you can stage an intervention. The CRAFT approach to intervention is a great method to empower the whole family.
Tools are provided which suit the addicted person at the various stages of the addiction cycle. You become equipped to handle conversations to make them more positive.
This creates a more healing environment and positively encourages your loved one towards rehab.
You can also stage an intervention with a professional.
This would be a meeting with an addiction worker or doctor where you both meet with your loved one, express your worries, and run through treatment options.
What about the money: can you afford rehab?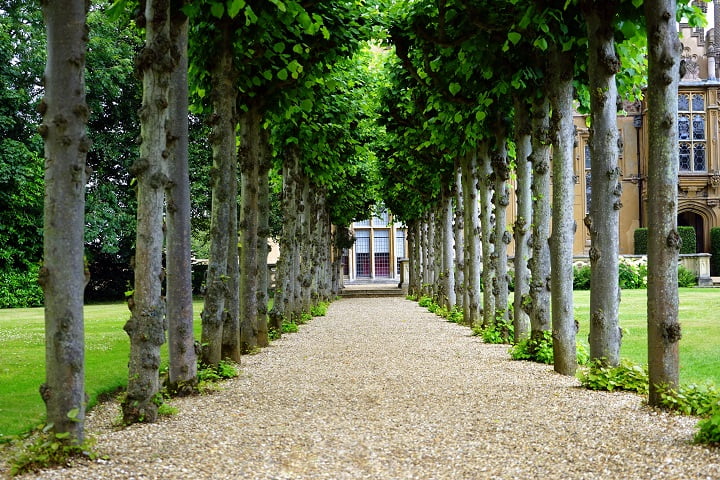 Lots of people immediately write off rehab assuming that it's too expensive. Actually, there are various options.
Drug and alcohol rehab clinics usually come in at around the following prices:
A multi-occupancy stay for a 10-day detox is around £2000-£4000.
A single occupancy stays for a 10-day detox is around £3000-£6000.
A multi-occupancy stay for a 28-day stay is from around £6000.
A single-occupancy stay for 28 days is around £8000-£12000.
Home detox is around £1500.
Tips on how to choose the best rehab clinic for you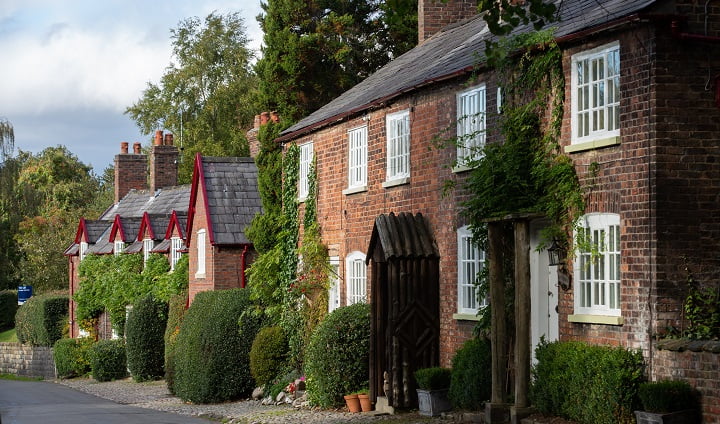 Your tastes, expectations, and treatment needs all need to be considered when choosing the best rehab clinic for you.
It can be difficult knowing how to approach the task of finding the right clinic. If you're feeling overwhelmed, contact Rehab Recovery for advice.
When looking into local rehab clinics, consider the following:
Find out all the local clinics and also look into rehab clinics in other areas further afield that you might be interested in attending.
Compare the services of the rehab clinics you're interested in.
Call the clinics with a list of questions and see which ones tickle your fancy.
Find out how successful the clinics have been at treating other people.
Look up reviews of the clinics and read testimonials.
Start your recovery journey today by calling our expert team on 0800 088 66 86
What happens during detox?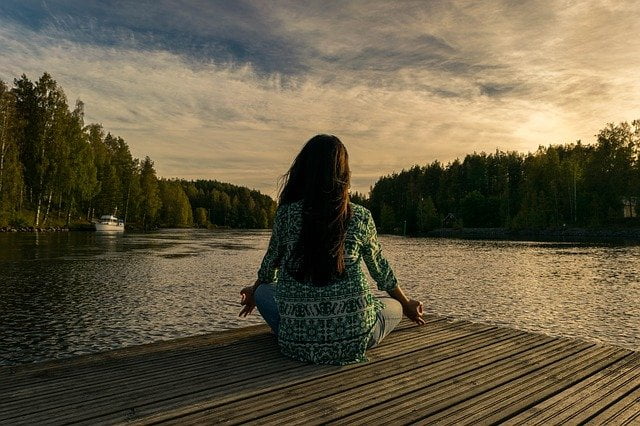 Detox is required for people who have developed a physical dependency. Alcohol detox is very often required for people entering rehab for alcohol addiction.
A detox lasts between 7-10 days. It's overseen by a doctor.
During the detox, you'll be prescribed medication every day to reduce and manage your withdrawal symptoms.
In the case of alcohol, Librium is usually prescribed in a tapered way. This means as the days go on, the medication dose reduces.
It's highly important that people dependent on alcohol detox under the care of a doctor.
Withdrawal symptoms from alcohol include:
Sweating, shaking.
Paranoia.
Mood swings.
Seizures.
Hallucinations.
The latter two symptoms can lead to very dangerous and even fatal consequences if the person stops drinking and they're on their own.
Some people will undergo a  supervised home detox where they detox at home under the care of a doctor.
This means they'll have the required medication each day after contact with the professional. In order for this to happen, it has to be approved by a medical team.
Following a detox of any kind, therapy is recommended.
The most successful way to participate in therapy is through an immersive approach at a private clinic.
How long is a residential stay at rehab?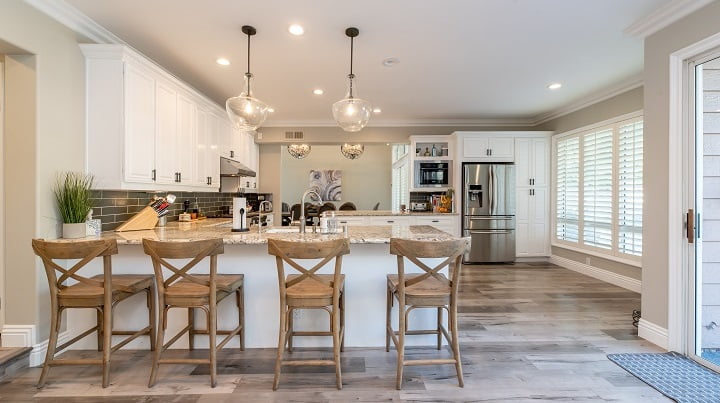 The length of stay at rehab will be different for each individual. For those who require a detox, it will be around 7-10 days.
It is, however, advised that the person stay on for another 2-3 weeks in order to benefit from the rest of the therapies and group sessions on offer.
In general, the majority of people going to rehab stay for around 28 days. This is the most common length for people who are entering rehab for the first time.
Those who have severe mental health problems might stay another additional week.
Start your recovery journey today by calling our expert team on 0800 088 66 86
Rehab for cocaine in Merseyside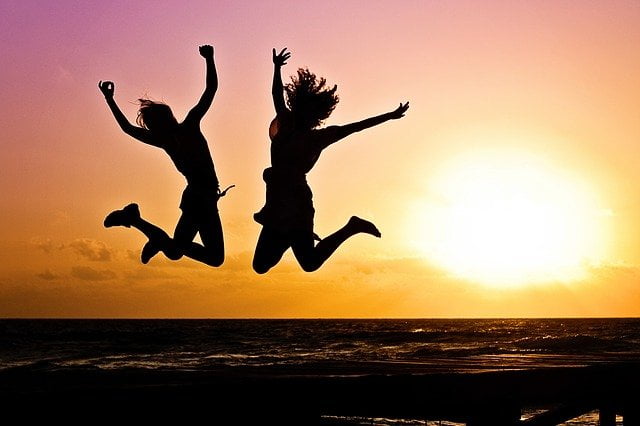 If you have a serious cocaine problem, a visit to a drug & alcohol rehab Merseyside will be beneficial. Cocaine has become increasingly popular and easy to get hold of. With this, there are obviously consequences.
Many people use cocaine socially without realising where continued use can end up. Sadly, regular use leads to anxiety, paranoia, insomnia, heart problems, skin sores, and destruction of the nose cartilage.
For people who move onto crack cocaine, there are obviously serious implications for the lungs too.
Cognitive behavioural therapists support people to regain control of compulsive thoughts and behaviours.
This is essential in being able to heal from cocaine addiction. There is also a heavy emphasis placed on reimagining your life in order to direct your focus on healthy activities.
Rehab for heroin in Merseyside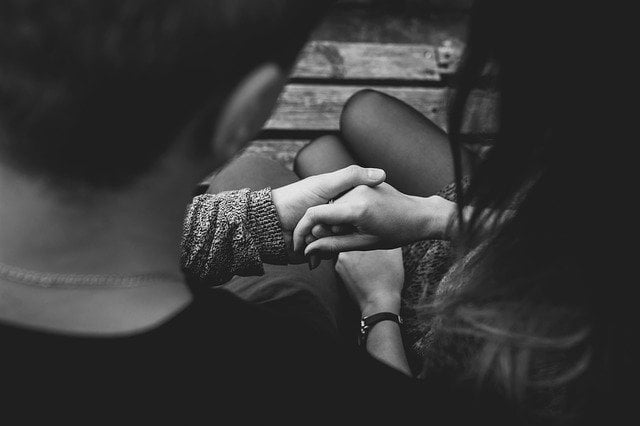 Heroin addiction causes both psychological and physical addiction. This means that both psychotherapies and a physical detox is needed in order to treat both parts.
The detox lasts between 7-10 days. Patients have prescribed medications such as Subutex in order to manage withdrawal.
This eases the discomfort and makes the initial part of "coming off" heroin much easier.
After detox, people are supported by one-to-one therapies and counselling. Here, they explore the causes and triggers of use.
Heroin use is often linked to people experiencing deep trauma and emotional pain.
These topics will be unravelled in a safe way and techniques will be given to manage responses more effectively.
Rehab for cannabis in Merseyside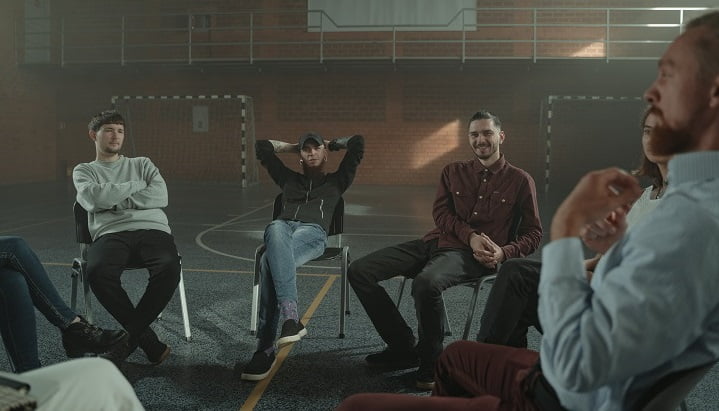 If you're addicted to cannabis, there are rehab options for you in Merseyside. Many people don't realise that cannabis causes paranoia, anxiety, psychosis and severe mood swings.
Like other substances, therapies and alternative therapies are essential.
People begin to understand what has caused them to turn to cannabis regularly.
There is work done on how to reframe thoughts and feelings about the world, life, and cannabis use.
Group work provides a solid supportive environment for people to understand more how to positively reshape their lives. One-to-ones also provide a secure think about approaching the future differently.
Start your recovery journey today by calling our expert team on 0800 088 66 86
What therapies will you have at rehab?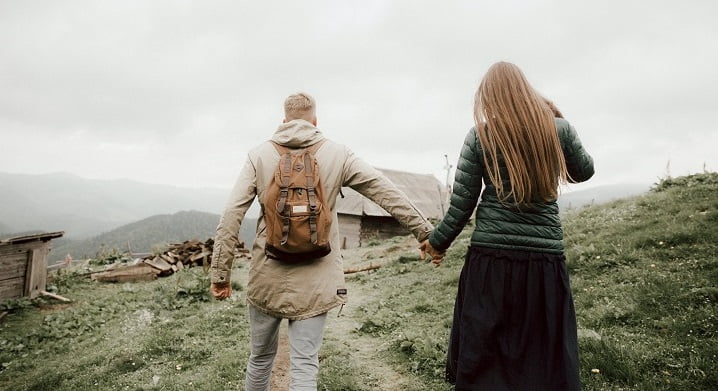 There are lots of therapies on offer when you go to a drug & alcohol rehab Merseyside. Therapies at a rehab tend to be more immersive during inpatient treatment.
They occur every day and might even occur a few times.
Your treatment programme will include some or all of the following:
Motivational interviewing to help build your self-confidence around quitting and long-term abstinence.
Brief interventions which provide short sessions offer new ways to think about things.
Dialectical behavioural therapy offers people with deep emotional trauma a space to process their feelings. It's also a therapy that supports people to manage their reactions more helpfully to themselves and others.
Cognitive behavioural therapy is essential in treating all addictions. It focuses on changing the neural pathways in the brain in order to change behaviours.
Family therapy. If you attend rehab in Merseyside close to your family, they can be invited in for family sessions that rebuild relationships.
12 Step groups that offer a connected approach to healing. This is an excellent space to share and learn from others in your situation.
Relapse and prevention planning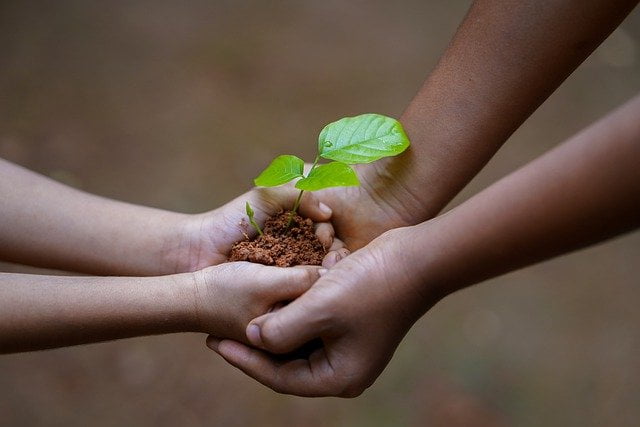 As part of your aftercare plan, you develop a relapse prevention plan with a member of staff. This is imperative so that you're totally prepared for life outside of rehab. The member of staff is likely to introduce you to HALT.
The HALT method considers how various human states ("hunger", anger, loneliness, and tiredness) can trigger substance use.
As part of your relapse prevention plan you'll plan around these triggers.
Therefore, if on returning home, you feel lonely, you might immediately think about turning to drugs.
After rehab, you would look at your relapse prevention plan and might find that you and the member have staff have identified various steps to handle this trigger.
You might call a particular person or go to a local 12 Step group to manage the human state which triggers a craving.
Start your recovery journey today by calling our expert team on 0800 088 66 86
Benefits of Entering Rehab in Merseyside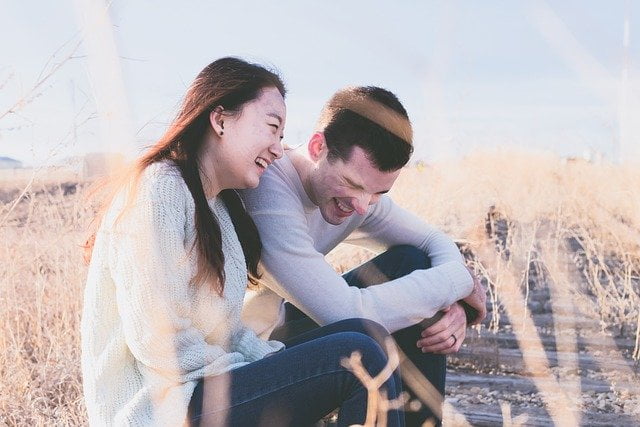 It is not very likely that people would be willing to enter rehab unless there were some good reasons for why they should do so. The reality is that entering this type of facility can make all the difference.
Those individuals who have previously tried to end their addiction but failed may find that entering rehab is the thing that makes all the difference.
Some of the benefits the person may receive by choosing this option will include:
The mere act of choosing rehab greatly increases the individual's chance of being successful. This is because they will be making it clear that they are ready to do whatever it takes to become sober. This is a significant step in the right direction.
It can be difficult for people to make it through the early stages of addiction withdrawal, and this is when they are most likely to relapse. This is because the person understands that their uncomfortable symptoms will end if they take alcohol or drugs – it can be very tempting. By entering rehab the individual will be protected and supported during this difficult time. This will greatly increase their chances of being ultimately successful in recovery.
When people enter this type of facility they will be surrounded by other people who are on a common path. This means that they will enjoy a sense of comradeship and each person will be able to support the other. The importance of this type of collective approach to addiction recovery should not be underestimated – it can make a real difference.
The individual will have access to all the resources they need in order to build a solid recovery – all of these resources will be available under one roof. One of the most difficult things about trying to get sober alone is getting access to the right resources. Even when these resources are available in the community the individual may not know how to access them – or that they even exist.
The fact that the person is in rehab means that they are in a therapeutic environment. This means that everything within this environment is there to encourage them to become sober. This can greatly increase the person's own motivation for recovery.
The reasons for why the person fell into addiction in the first place are likely to be still there when they become sober. This means that they will be right back where they started. Unless the person has a new way of dealing with these problems, they will be tempted to relapse back to addiction. By entering rehab the individual will have the opportunity to deal with these core issues so that they never need to turn to addiction again.
Contacting Rehab Recovery
For more information on detox and rehab options in Merseyside, contact Rehab Recovery today on 0800 088 66 86.
When you contact us, we shall outline a variety of treatment options that are available to you in Edinburgh. This includes both private and statutory addiction treatments.
We also offer our rehab services in a variety of locations across the UK, including Manchester, Lancashire, Yorkshire, Stockport, Cheshire, Cumbria, Newcastle and more! 
References
[1] https://commonslibrary.parliament.uk/research-briefings/cbp-9039/#:~:text=Merseyside%20recorded%20the%20highest%20rate,same%20as%20the%20previous%20year).
[2] https://www.liverpoolecho.co.uk/news/liverpool-news/areas-liverpool-most-blighted-alcohol-17251452