Drug & Alcohol Rehab in Southport
If you live in Southport or the rest of Merseyside and suffer from substance use disorder, then you are unfortunately one of many.
If this is the case, then you should consider attending drug and alcohol rehab in Southport in order to successfully recover.
Drug Statistics In Southport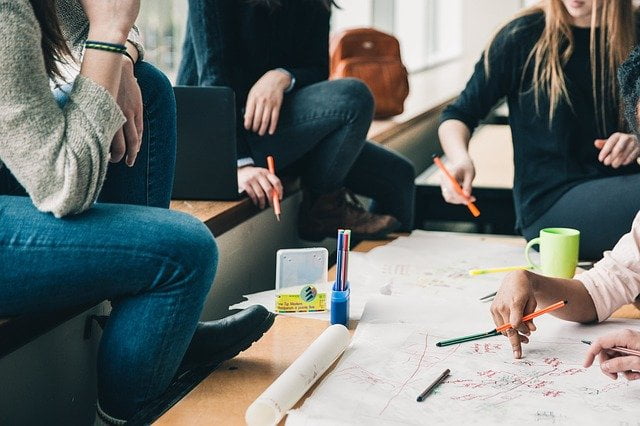 Southport, particularly Sefton has one of the highest levels and rates of drug abuse across the North West of England and has done for at least the past 5 years.
Although these numbers started to drop approximately 7-9 years ago, levels of drug abuse are once again on the rise and are set to continue to do so over the next few years off the back of Covid-19 and an upcoming predicted recession.
During one month in 2018, 8/10 of all arrests in Southport tested positive for drugs, which equates to a total of 79%.
Half of all these positive drug tests tested positive for cocaine, with nearly half of all these positive tests tested positive for both cocaine and opiates.
Of these positive drug tests within custody, 16% ended up in custody again.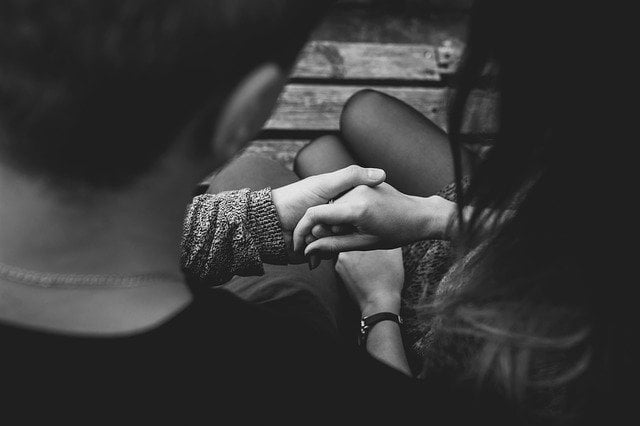 During a study looking into individuals taking part in the Drug Intervention Programme in Southport and Merseyside, 89% of individuals who were known to police ended up needing further intervention and treatment.
Of these individuals who were assessed for a drug and alcohol addiction in Southport, 42% suffered from an heroin addiction.
Hospital admissions due to drug addiction are also becoming a problem in Southport, with 103 people being admitted to hospital with an addiction to drugs aged between 15 and 24.
This has been increasing every year and is higher than the national average in England.
Alcohol Statistics In Southport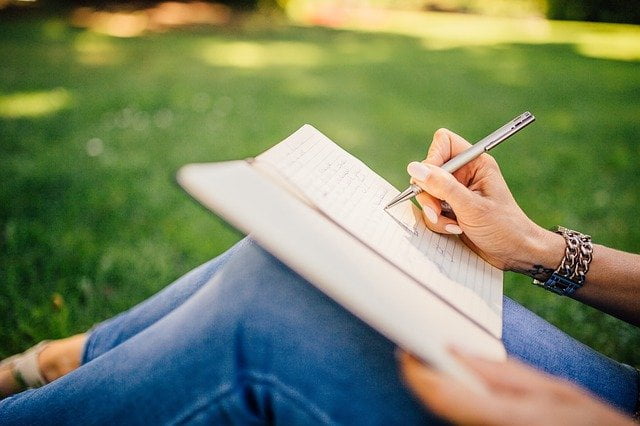 There are currently a total number of 673 people in Southport receiving treatment for an addiction to alcohol.
During 2016 and 2017, 2,201 people in Sefton were admitted to hospital with an addiction to alcohol, with Sefton having the worst rate across Merseyside and the rest of the North West.
Within Sefton alone, 76 people were admitted to hospital under the age of 18 with an alcohol related issue from 2015 to 2016.
Sefton has the worst rate for this across the whole of the North West, Southport and Merseyside.
Sefton is also the worst when it comes to death due to alcohol abuse, with rates higher than anywhere else in the North West – the same can be said for the past five years.
Unfortunately, hundreds of people across Southport, Sefton and Merseyside die each year due to an alcohol related issue, whether it being alcohol poisoning or liver or heart disease.
In fact, across Southport and Sefton, approximately 170 people died in 2016 due to alcohol-related issues.
If you're addicted to alcohol in Southport, then reaching out for help is the best way to pursue a better life.
What Is Alcohol Addiction?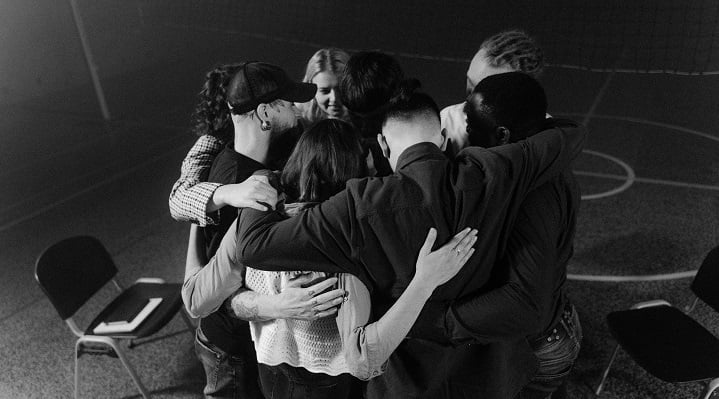 Whilst alcohol is legal but does cause a lot of issues if abused and consumed too frequently and excessively.
It is a form of sedative, which a lot of people can easily become dependent on.
When an individual consumes alcohol, it has the ability to change their behaviour.
In the long term, it can have serious negative effects on both your physical and mental health.
Once an individual becomes addicted to alcohol, their addiction starts to affect their relationships, mental health, employment and day-to-day life.
All of a sudden, the individual becomes dependent, more aggressive and potentiall even violent.
When an individual drinks alcohol, they will start to feel sick, and will often lose their balance and judgement.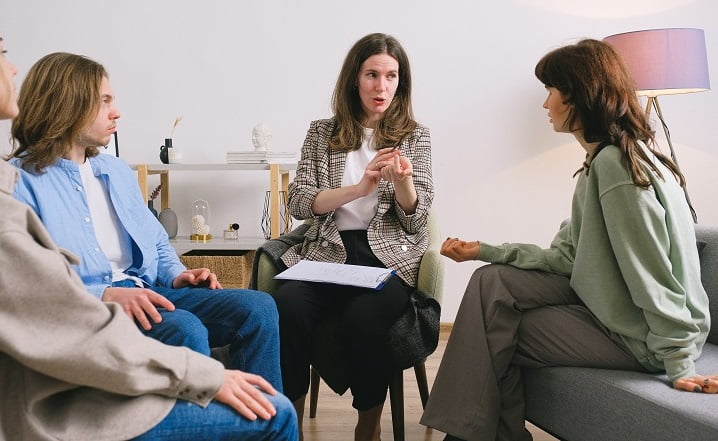 When an individual consumes alcohol frequently enough, they will start to withdraw from the substance when they do not consume it regularly enough, their tolerance will increase and their health will start to deteriorate.
Whilst drinking excessively and on a frequent basis doesn't necessarily mean that you have an addiction to alcohol, it can very easily lead to it.
An addiction to alcohol is when an individual is not able to stop, even if they want to or if they can see the damage it is doing to their lives.
At this stage, an addiction is an illness and individuals will experience unpleasant withdrawal symptoms if they stopped.
This is a sign that their bodies are now dependent on the addictive substance.
What Is Rehab?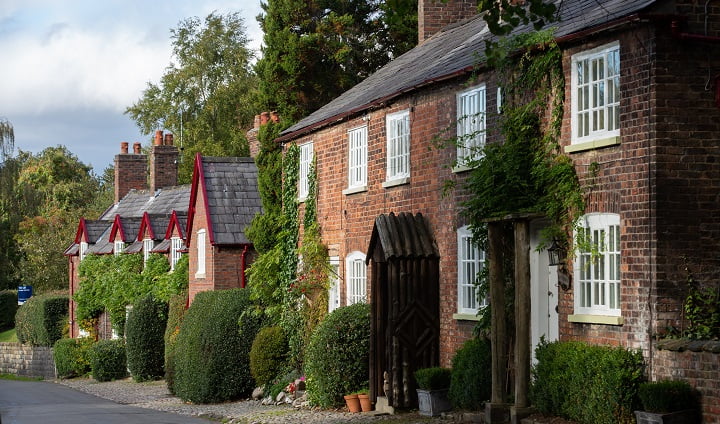 Rehab is a form of treatment for people who suffer from addiction.
Rehab involves attending specialised care for this addiction and involves a lot of dedication and motivation.
Most rehab clinics across Southport and the rest of the UK use many different types of rehab therapy techniques in order to help people overcome their addiction.
Each rehab treatment plan is different and is particular to each individual and their addiction.
For example, some people will be offered CBT therapy whilst others might be a bit more suited to DBT.
It is also important to remember that some individuals will need to undergo a physical detox upon entry to rehab, depending on what substance they are addicted to.
Intervention In Southport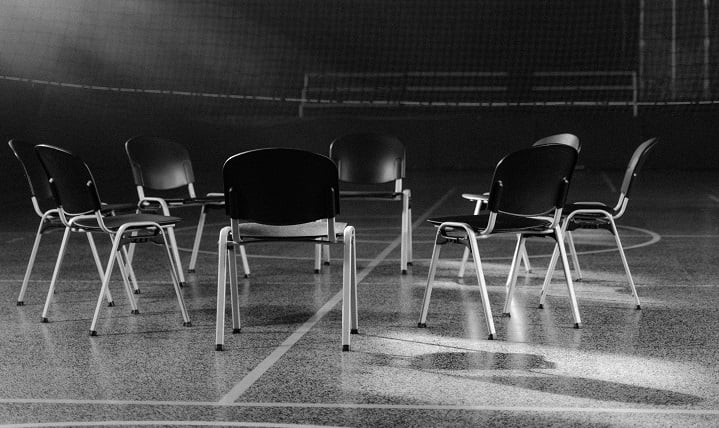 Thousands of people across the UK carry out an intervention each year.
An intervention is when someone, usually a loved one, approaches an individual to explain how concerned they are about their behaviour.
The key to an intervention is to approach it in the right way, so that the individual understands that you care and only want to help.
You should also consider the kind of language you want to use when discussing your concerns.
You should use open-ended questions and avoid coming across as judgemental or condescending.
You should also hold your intervention in a quiet, private location so that the individual does not feel embarrassed that people might be listening in.
If you want more guidance on your intervention, consider asking an intervention specialist to advise you or look into CRAFT for some advice, tips and tricks on how to hold a successful intervention.
Once your loved one has been convinced of their need for treatment and has sought it out, they will then undergo one or more psychiatric assessments.
These are used by an attendant psychiatrist and rehab specialists to create a person-centred care plan for the individual, one that will address their specific needs.
There are many different forms of assessments for this purpose, including the CAGE Questionnaire. ASAM (American Society of Addiction Medicine) Criteria and Dimensions, the AUDIT (Alcohol Use Disorders Identification Test) and the Diagnostic and Statistical Manual of Mental Disorders, 5th Edition (DSM-5).
How Much Does Rehab Cost In Southport?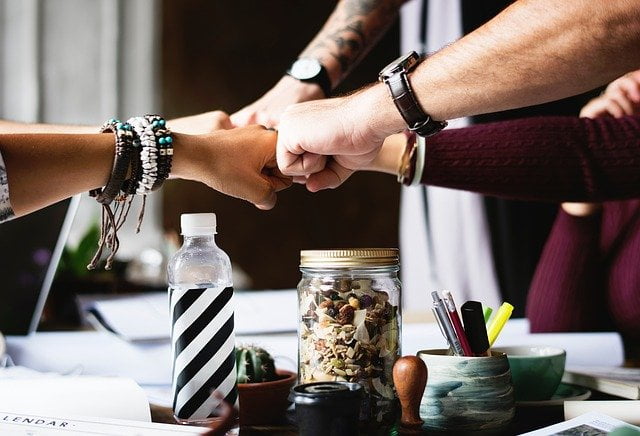 Most people who suffer from addiction in Southport or in fact anywhere else in the UK are well aware of just how expensive rehab is to attend.
This is why a lot of people avoid seeking the help they need, as they know that they cannot afford the associated costs of attending rehab in Southport or in the rest of the UK.
Nevertheless, not everyone is aware that the NHS are able to fund some individuals rehab treatment if they qualify for it.
If you are worried about the associated costs of attending rehab, always check with your local GP to see if you would qualify for NHS-funded rehab.
Otherwise, you could be paying thousands of pounds to attend rehab for just a short period of time – for example, a typical stay in a rehab centre could set people back up to £500 a day for basic treatment.
This does however depend on a number of factors, including how long they need to stay in rehab, what drugs or substances they are addicted to, how long they have been addicted to these substances and whether or not they have a dual diagnosis.
How Long Does Rehab Last?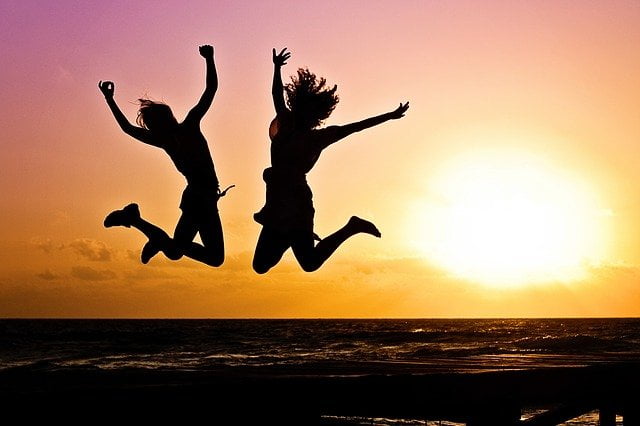 How long rehab lasts depends on a number of different factors.
Most people with a severe addiction stay in drug rehab treatment for approximately 60 – 90 days, with most people undergoing both a physical detox and a lot of therapy in order to overcome their addiction.
However, if you suffer from a much less severe addiction, then you might only need to stay in rehab for approximately 10 – 28 days.
This will depend a lot on what substance you are addicted to, and whether you also suffer from a mental health issue or not, also commonly referred to as a dual diagnosis.
Is Drug And Alcohol Rehab In Southport Covered By The NHS?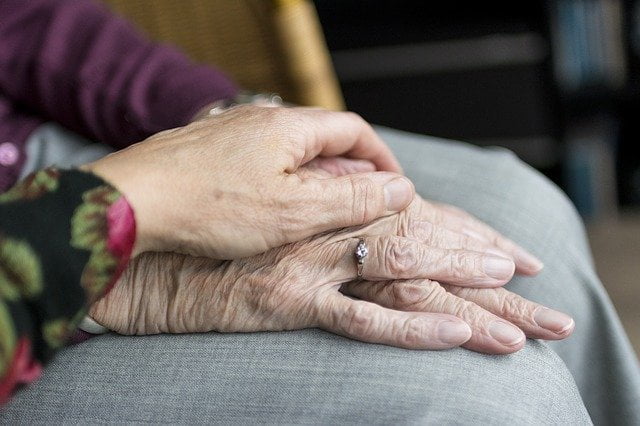 As discussed above, the NHS is able to fund some drug and alcohol rehab treatment, but not all.
Residents of the UK are fortunate enough to benefit from the hard work and services of the NHS.
If you live in the UK, then you most likely have never had to pay for your healthcare before in your life.
However, when an individual suffers from drug addiction, then this changes.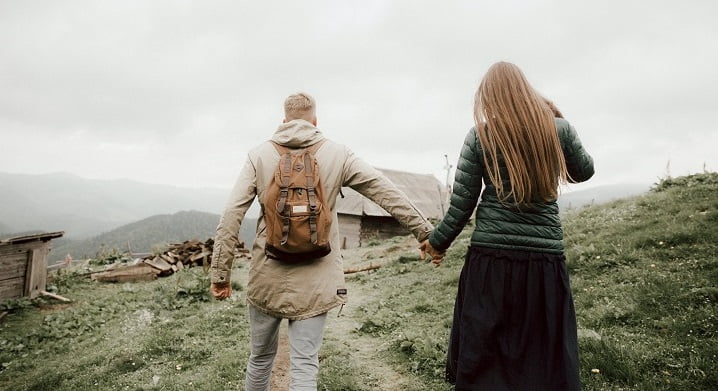 Most people end up having to pay for their own drug and alcohol rehab, often struggling to find the money in the first place.
That is why the NHS tries to fund some individuals' drug and alcohol rehab.
Unfortunately, due to cuts, they are not able to fund everyone's drug treatment, which is why they have created their own qualification criteria.
If you think you might qualify for NHS-funded rehab, then you should contact your GP or local team for drug and alcohol support in Southport.
Alternatively, you can contact the team at Rehab Recovery for free to get a better idea of whether or not you might qualify.
NHS VS Private Addiction Treatment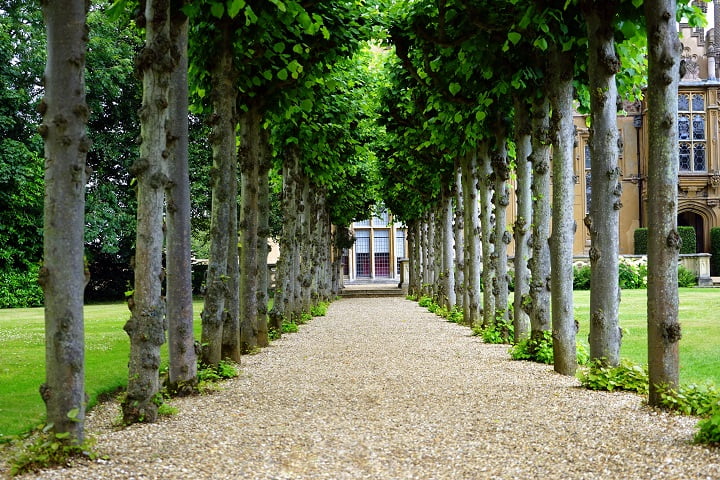 Individuals should weigh up the pros and cons of NHS-funded rehab and private rehab treatment in order to make sure that they choose the very best option for them.
NHS-Funded Rehab
NHS-funded rehab treatment is a fantastic option for many people who simply cannot afford to pay for private rehab treatment.
However, as highlighted above, not everyone qualifies for this type of treatment.
In addition to this, waiting lists for NHS-funded rehab are very long, meaning that people sometimes wait up to months for their treatment, despite how severe their addiction is or urgent their need might be.
During this time people's addictions can get worse, and their health -both physical and mental- can deteriorate significantly.
Whilst the National Health Service is capable of treating any addiction, its limited resources mean that it is most suited to outpatient treatment of addictions that do not cause physical dependence, such as behavioural addictions (i.e gambling addiction), cocaine addiction and cannabis use disorder.
Private Rehab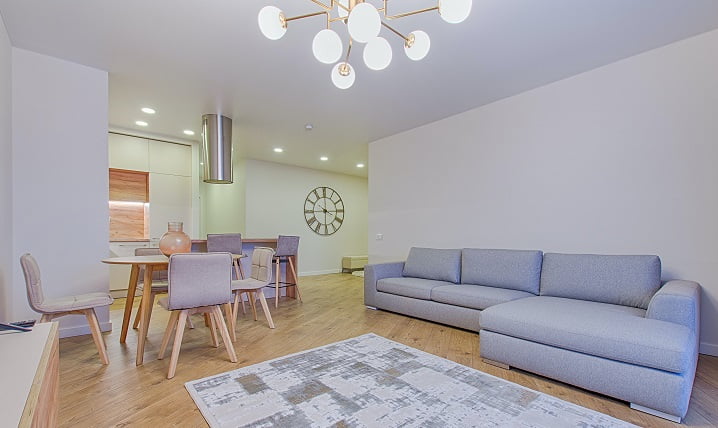 Private rehab treatment is very quick, with some people getting access to their treatment within just a few days.
You will also get a lot of one-to-one time with your therapist if you opt for private rehab treatment.
However, private rehab is getting increasingly expensive, making it hard for people to attend private rehab and get access to the treatment that they deserve.
Inpatient VS Outpatient Treatment in Southport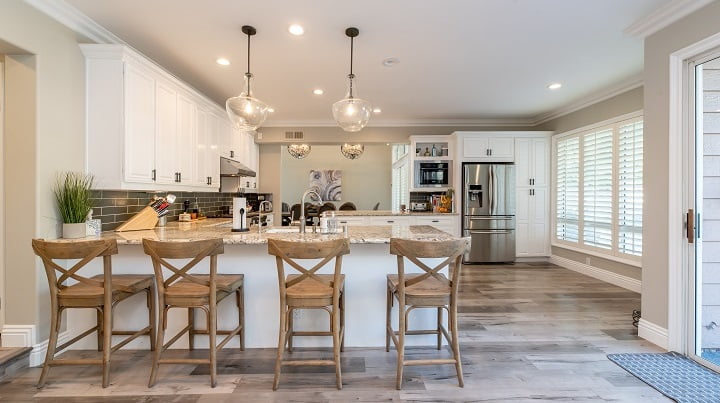 Individuals who are considering attending drug and alcohol rehab in Southport should also consider whether they would be better suited to inpatient or outpatient rehab treatment.
Whilst there are many pros and cons to both, the decision should be based on your specific circumstances and addiction.
For example, if you suffer from severe addiction and need access to treatment as soon as possible, then you will be best suited to inpatient treatment where you can be closely monitored and supported.
Inpatient treatment involves living within the rehab centre for a specified period of time, often between 28 and 60 days.
How long you will stay in inpatient rehab will very much depend on what substance you are addicted to and how severe this addiction is.
However, if your addiction is milder then you might be better suited to outpatient rehab treatment.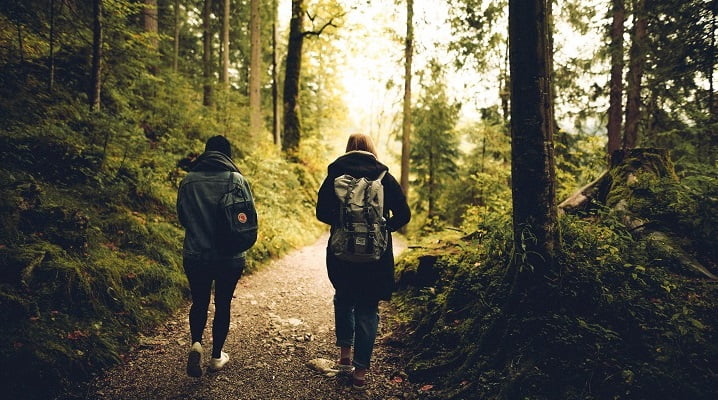 This will allow you to maintain your normal, daily life whilst also getting access to the treatment you need.
You will gain access to this treatment by visiting the rehab centre on a frequent basis, for example daily or weekly.
For anyone with a mild addiction who still has to maintain a job or look after their children, this is a much better option than inpatient treatment as it does not disrupt your life as thoroughly.
Alcohol Detox & Alcohol Rehab in Southport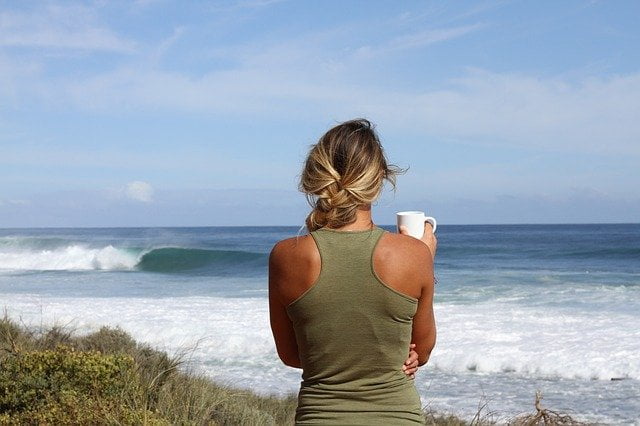 Alcohol is one of the most commonly abused substances across the UK.
Whilst millions of people in this nation undergo binge drinking, being addicted to alcohol is an increasingly big and expensive problem for the UK economy, costing the country millions of pounds in treatment each year.
If you are someone who is addicted to alcohol in Southport, then depending on the severity of your addiction, you will most likely need to attend an alcohol rehab.
It's also likely that you will need to undergo a detox from alcohol in order to recover.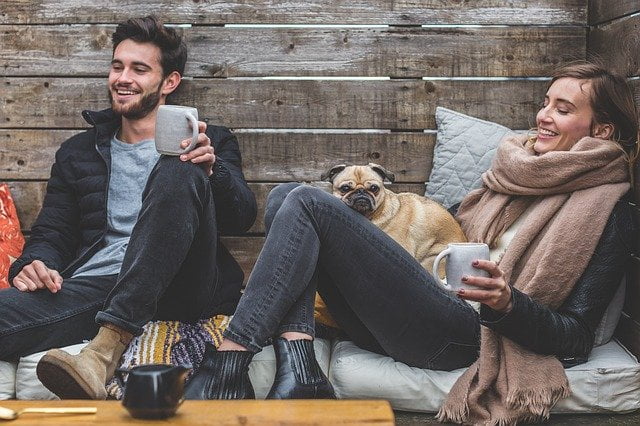 Alcohol detox is when you stop drinking alcohol in order to allow your body the chance to overcome its physical and biological need for the substance.
Unfortunately, any detox from a substance can be extremely challenging.
Your alcohol withdrawal will most likely be done in stages, so that it does not send your body into shock and overwhelm your system.
The substance Librium, also known as Chlordiazepoxide, is extremely effective at reducing the effects of alcohol withdrawal syndrome, including delirium tremens, Wernicke's encephalopathy and alcohol seizures.
Although alcohol withdrawal symptoms can make this is an incredibly challenging time for anyone who is addicted to alcohol, it is often the most rewarding.
Now that your body is no longer craving alcohol, you will then undergo therapy in order to rid your mind of its cravings and psychological need for alcohol.
Rehab For Cocaine In Southport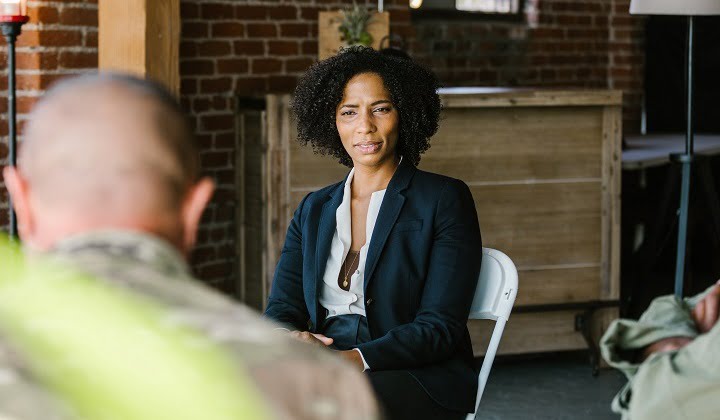 Cocaine is an incredibly dangerous and addictive drug.
However, individuals are able to overcome an addiction to cocaine if they are willing and motivated enough.
If you are addicted to cocaine in Southport, then depending on how severe your addiction is, you will need to attend drug rehab treatment.
This will involve therapy, but will not involve a physical detox because neither cocaine nore crack cocaine are physically addictive.
Although your mind will be craving the drug and substance, your body will not.
Cocaine dependence will require extensive therapy sessions in order to break the underlying causes of your substance abuse and allow you to pursue a happier, healthier lifestyle.
Rehab For Heroin In Southport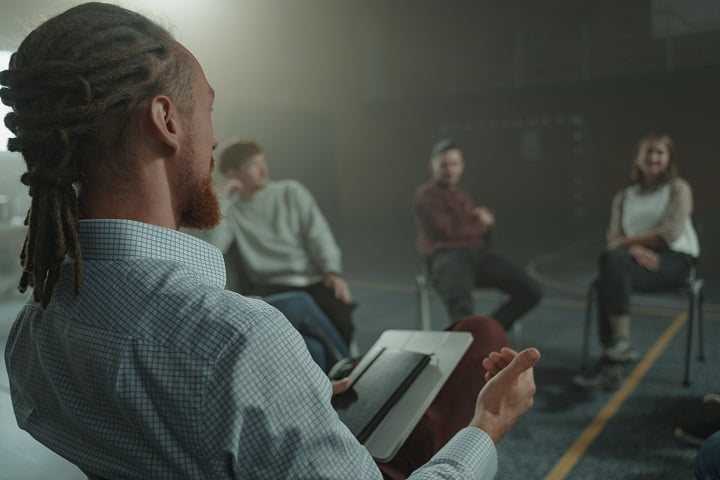 Heroin is a highly addictive opiate.
Not only can addiction to heroin ruin your life, but it can also ruin the lives of those around you.
Treatment for an addiction to heroin in Southport will involve both heroin detox and therapy, unlike cocaine.
This is because an addiction to heroin is both physical and mental.
Heroin detox is extremely important to ensure a safe recovery, not just for heroin addiction but also for any opioid use disorder. Medications like methadone and buprenorphine are widely used to make heroin withdrawal a much safer process.
By undergoing a physical detox within a drug rehab in Southport, you will be detoxing in a safe and controlled environment whilst making your recovery a lot more likely.
Rehab For Cannabis In Southport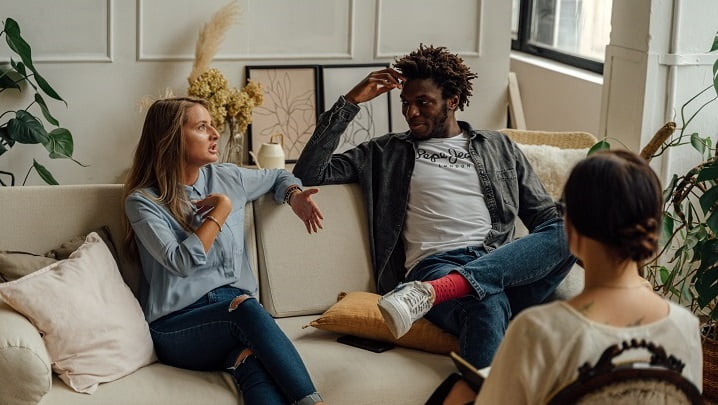 Cannabis -commonly known as weed, skunk or marijuana- is one of the most commonly abused drugs in Southport and throughout the rest of the UK.
It is also highly addictive and can make people unmotivated, lazy and even aggressive.
However, cannabis is only addictive mentally.
This means that it does not create a physical addiction or reliance on the substance – like alcohol, heroin, ketamine and benzodiazepines do – meaning that individuals addicted to cannabis do not have to go through the pain of detox.
Instead, they will dedicate themselves to a series of rehab and therapy techniques to help them overcome the mental processes that have lead them into cannabis use disorder.
Types of Therapies On Offer In Southport Rehab Centres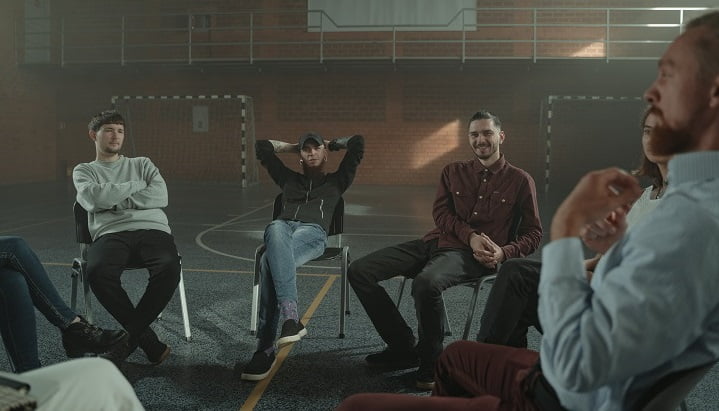 Whilst some rehab centres might only offer a few different rehab therapy treatments, other rehab centres will offer a wide range of rehab and therapy treatments to cater for a range of different people and addictions.
Group Therapy
If you think you need to attend drug rehab in order to recover but don't think that one-to-one therapy is for you, then you might be able to attend group therapy where you can learn from other people who are all going through the same things as you.
One-to-One Therapy
One-to-one therapy is incredibly productive for lots of people.
It allows people the chance to open up to their therapist about their addiction and their triggers.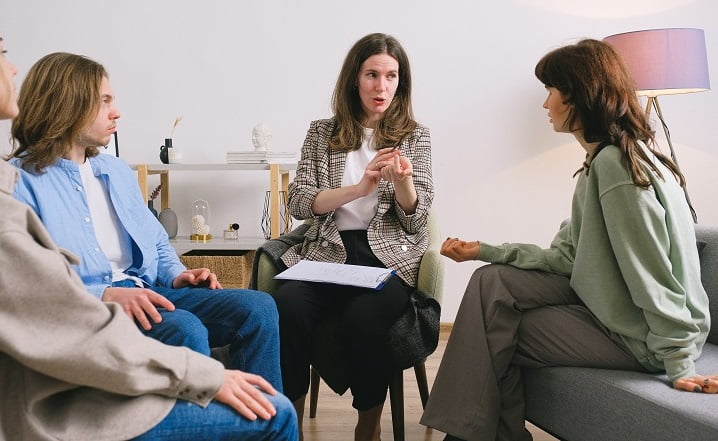 CBT
Cognitive Behavioural Therapy helps people to overcome their cravings and triggers and to understand their emotions in a better and more productive way, with better behaviour because of this.
DBT
Dialectical Behavioural Therapy is an adaptation of CBT, adapted to help those who experience extremely intense emotions.
Brief interventions
A brief intervention helps professionals during the screening process.
It is a commonly used technique that helps people to identify risky and unhealthy behaviours and replace them with better habits.

Holistic Therapy Technique
Holistic Therapy helps people to health themselves in a greater, whole sense.
They will take part in activities and exercises to help find the joy and 'flow' in life again, such as tai chi, yoga, meditation, mindfulness, massages, music therapy, art therapy, acupuncture, equine therapy, drama therapy and aromatherapy.
Motivational Interviewing
Motivational Interviewing is a technique used in rehab centres in Southport to help people find their own motivation to change, and is one of several kinds of motivational therapy.
Family Therapy
Family Therapy helps families and sufferers who struggle to communicate productively about their addiction and issues, helping to repair relationships damaged by the addiction itself.

Co-Dependency Treatment
Co-Dependency Treatment involves helping sufferers to become better at becoming independent day to day, whilst growing in confidence and ability and avoiding the risk of falling back into destructive co-dependent relationships.
Twelve-Step Facilitation Therapy (TSF)
Lots of people who attend drug and alcohol rehab in Southport stay sober for good.
However, some others will sadly relapse after they leave rehab.
To avoid this and give them the best chance of maintaining sobriety, many people attend self-help groups after they leave rehab, which twelve-step facilitation therapy helps people to become familiar with such meetings.
These are just a few of the various talking therapies and psychiatric treatments you may experience whilst at rehab in Luton, which can also include:
The Importance Of Dual Diagnosis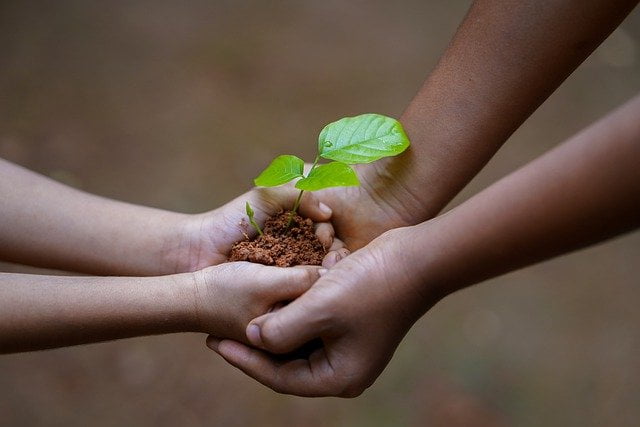 If you suffer from a dual diagnosis, then it is important that you are appropriately diagnosed
The presence of a seperate mental health condition can make any addiction extremely hard to successfully recover from.
Mental illnesses that are common comorbidities of addiction include:
The best treatment for a dual diagnosis is an integrated approach, where both your mental health issue and addiction are treated at the same time.
Young Minds, Papyrus, Samaritans and Rethink Mental Illness also offer mental health support free of charge.
Several physical complications are also commonly associated with addiction, including:
These are also considered comorbid conditions and their presence will be a key influence in an individual's treatment plan.
Relapse Prevention in Southport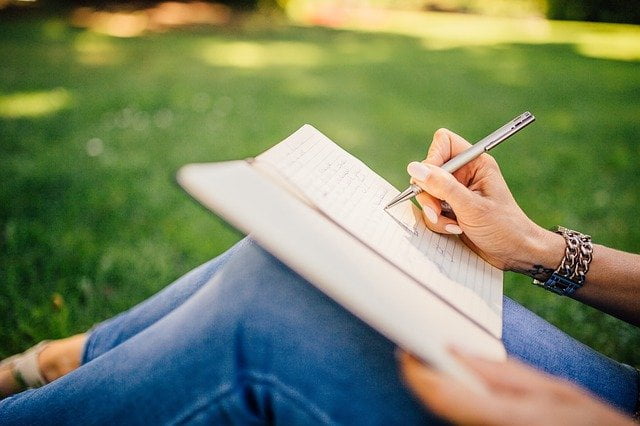 Unfortunately, lots of people who attend drug and alcohol rehab in Southport go on to relapse in the future.
This is why your rehab program will include a rehab prevention plan to help ensure that you're equipped with the best advice on how to stay sober.
Your relapse prevention plan will be written or verbal and will contain advice on how to overcome cravings and triggers, as well as reminders for the various coping mechanisms and techniques you practiced whilst at rehab.
Aftercare And Support Services In Southport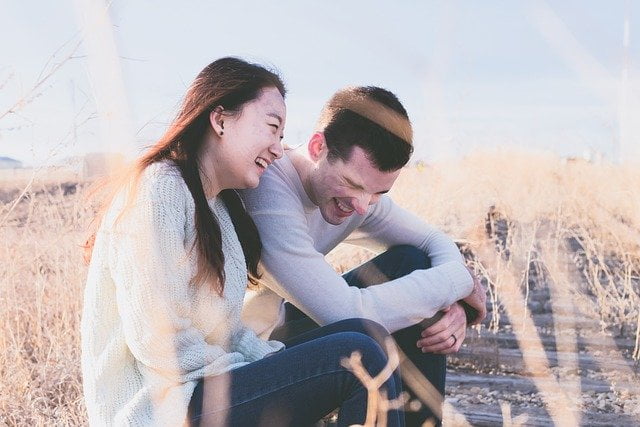 There are hundreds of different aftercare and support groups throughout the UK, some of which are listed below.
Statutory-Funded Services in Southport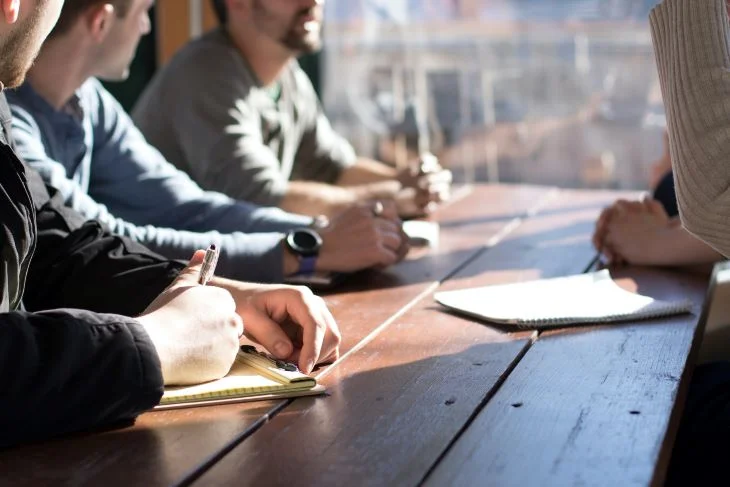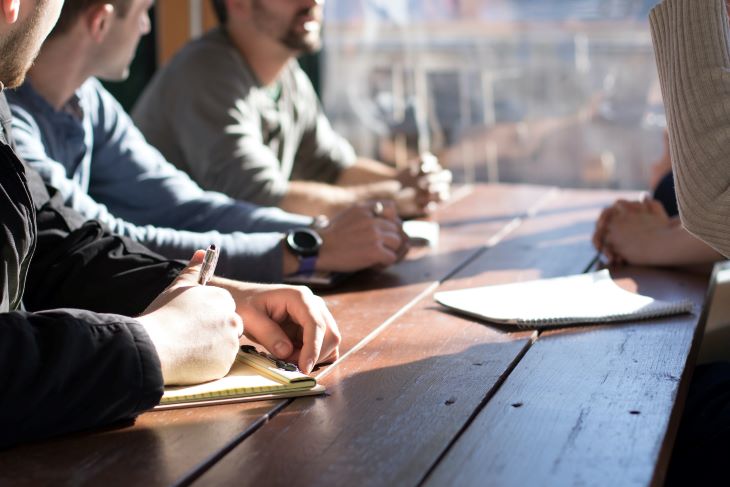 For free help with dependency and addiction, at no cost to yourself, get in touch with the publicly-supported charities and organisations listed below:
1. Knowsley Integrated Recovery Service – Kirkby
Address: Unit 7, Deacon Park, Moorgate Rd N, Kirkby, Liverpool L33 7RX
Telephone: 01515469557
Website: https://www.changegrowlive.org/integrated-recovery-service-knowsley/kirkby
2. Red Rose Recovery
Address: 33 Lune St, Preston PR1 2NN
Telephone: 03004564299
Website: http://redroserecovery.org.uk/
3. Inspire North and Central Lancashire
Address: St Wilfrids Building, Fox Street, Preston PR1 2AB
Telephone: 08081 698 673
Website: https://www.changegrowlive.org/inspire-north-central-lancashire
You can reach out to a number of remote services, such as the National Institute for Health and Care Excellence (NICE), Turning Point, We Are With You, Change Grow Live and the National Association for Children of Alcoholics.
If you are suffering from too many temptations and triggers in your home life, you may also be able to gain temporary residence in a sober living house.
The National Health Service can also provide information and resources for issues surrounding drug and alcohol, as well as direct support through a local NHS Foundation Trust, often for free or at a reduced cost.
Get in Touch With Rehab Recovery Today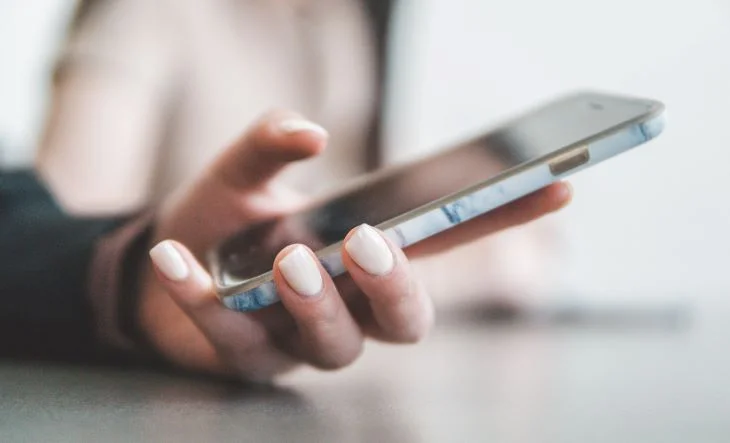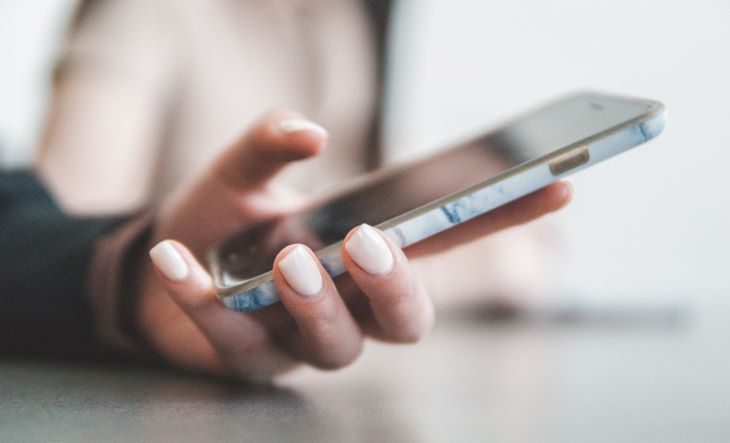 Reach out to Rehab Recovery today to begin your journey to recovery.
We can also refer you to centres throughout Merseyside, such as Liverpool, Knowsley, Sefton, St Helens, Wirral, Billinge, Speke, Formby, Wallasey, Birkenhead, Aintree, Allerton, Anfield, Churchtown, Claughton, Clock Face, Dingle, Dovecot, Egremont, Everton, Frankby, Freshfield, Halewood, Waddicar, Wallasey, Wallasey Village, Walton, Waterloo, Wavertree, West Derby, West Kirby, Whiston, Windle, Woodchurch, Woodvale, Woolton, Halsnead Park, Ince Blundell, Irby, Kensington, Kings Moss, Lunt, Lydiate, Moreton, Mossley Hill, Newton, Newton-le-Willows, Speke, Spital, Stockbridge Village, Stoneycroft, Tarbock, Thatto Heath, Thingwall, Thornton, Thornton Hough, Upton, and Vauxhall.
The Care Quality Commission (England and Wales) or the Care Inspectorate (Scotland) regulate all of the centres we recommend.
Rehab Recovery offers non-judgemental advice and rehab referrals from a team of professionals. A number of our helpline agents are in recovery just like yourself, and understand what you're going through.
For more information and support regarding rehab in Southport, contact Rehab Recovery on 0800 088 66 86.