Drug and Alcohol Rehab in Staffordshire
Substance abuse can be a very scary thing to both the user and their family.
Moreover, things get progressively worse as substance addiction becomes dependence.
However, thanks to the efforts of dedicated addiction recovery workers, those struggling with drugs and alcohol can find help wherever they live.
If you need help in Staffordshire, our addiction recovery helpline is a good place to start.
Drug And Alcohol Statistics In Staffordshire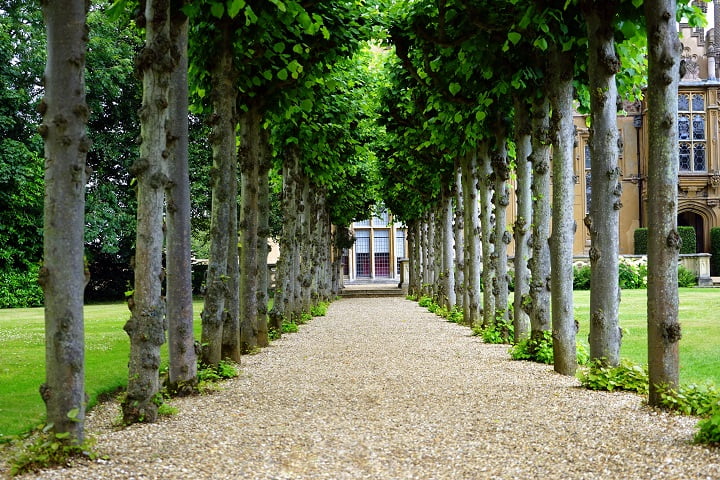 According to multiple sources, news articles and studies of drug and alcohol use in Staffordshire, substance misuse and overuse is becoming more and more of a problem for the county.
Numbers of drug poisonings have doubled in the last decade, with deaths from such being at an all-time high of 59 just this year alone.
Like many other cities and counties across the country, experts believe this spike in drug misuse cases and substance-related deaths could be down to the Coronavirus pandemic.
This could be true – addiction treatment was decidedly harder to obtain during the lockdowns, and people at home with nothing else to do were resorting to substances in their downtime.
If your drug or alcohol addiction was worsened by multiple lockdowns, call us today on 0800 088 66 86 to finally receive the treatment you deserve.
Addiction Is A Disease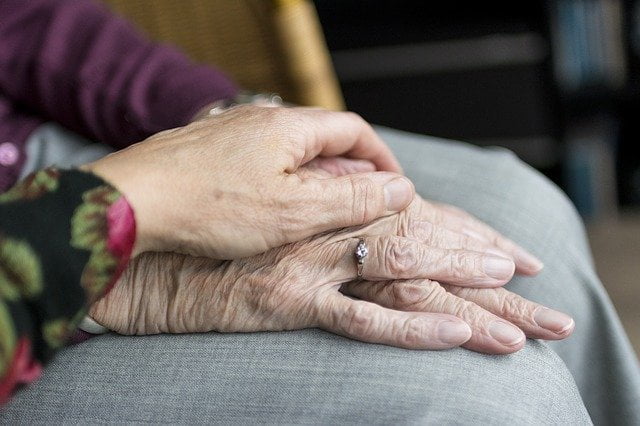 We understand that there is a negative stigma that surrounds addiction and those that use substances like drugs and alcohol.
However, here at Rehab Recovery, we treat addiction for what it is: a disease.
Addiction is caused by chemical changes in the brain, causing the body to become dependent on whichever substances you have used.
This makes it that much harder to resist the urge to use again, that much harder to refuse substances when they may be offered by peers, and that much harder to withdraw – no matter how much you may want to.
You have not failed in any way if you are experiencing an addiction, nor should you be ashamed or embarrassed to admit you are struggling to cope with one.
Similarly, there is no shame if you have attempted to withdraw before but have then returned to substance use.
In order to receive the help you need, you first need to understand this and recognise that your addiction is not your fault – but it is your job to now work hard to recover from it.
The Focus On Abstinence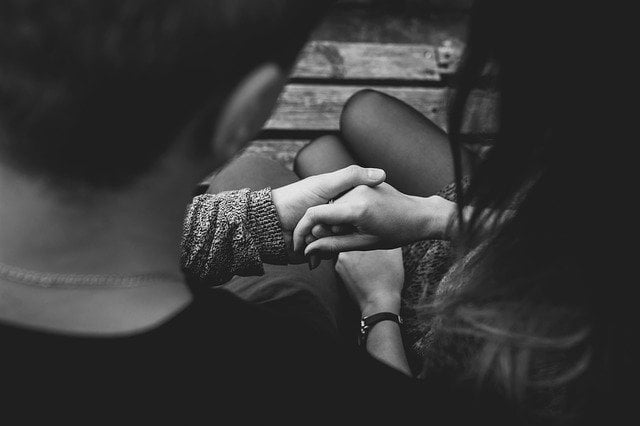 If you are abstaining from something, it means you are not using it at all.
When it comes to abstinence in the world of addiction, it means not using drugs, drinking alcohol, or partaking in an addictive behaviour.
Though some find abstinence as a form of treatment to be too difficult to maintain or too harsh, it is oftentimes a necessary part of a recovery journey.
For dangerous drugs and severe alcohol use disorders, abstaining from the substance is essential to ensure that no further damage is done to your body or brain.
Other ways to treat addictions include harm-reduction or moderation management, which differs from abstinence's seemingly all-or-nothing approach.
Though these treatment routes can be successful for some individuals, abstinence has proven to be a better option for those who are truly dependent and will not be able to make simple life changes in order to stop using.
Addiction is a disease and a chronic illness, and sometimes these small changes or determination alone are not enough to stop substance abuse.
Abstinence ensures that recovery is reached safely and quickly.
What Is Dual Diagnosis?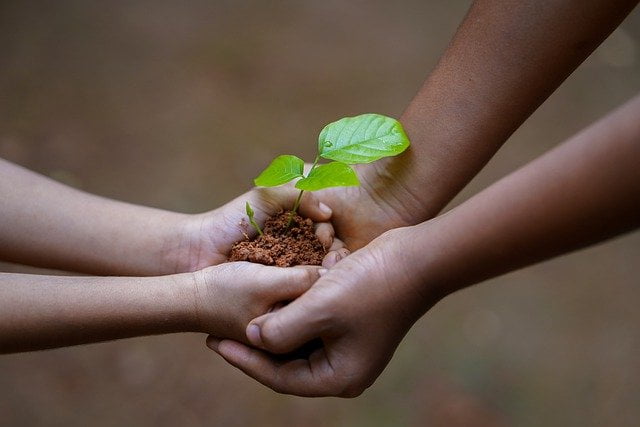 These are many examples of mental health disorders being experienced by those who are dealing with a drug or alcohol addiction.
This is labelled as a dual diagnosis.
These issues commonly include:
Schizophrenia
Post-Traumatic Stress Disorder (PTSD)
Those with both a substance addiction and a co-occurring mental health issue inevitably require more well-rounded care and integrated treatment for these problems
As both are so closely connected – and the addiction can aggravate the mental health issue, and vice versa – the two have to be treated as a pair.
If they are not treated as such, or one issue is treated whilst the other is neglected, it can lead to a relapse or worsening of the symptoms of the mental health disorder.
Rehab Is Not Always For Everyone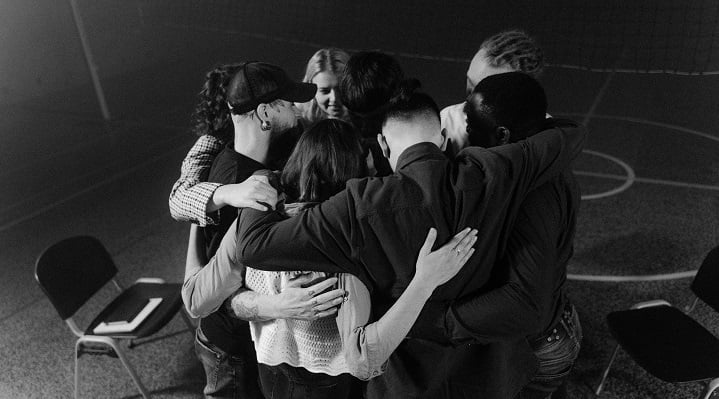 Is rehab the right choice for you?
Even though rehab can benefit anyone who is suffering with an addiction, if you have other options available, rehabilitation may not be the right place for you.
If you are able to recover using different methods, such as through Alcoholics Anonymous, Narcotics Anonymous, other mutual support groups or via a home detox, then this will most likely be recommended to you as the best route to take.
There is also to ensure that rehabilitation centres can be reserved for the most severe cases of addiction, and those that are unable to recover using alternative methods.
If you become violent either to yourself or your loved ones when intoxicated, then you will need to attend rehab.
If you are experiencing a dual diagnosis and your mental health issues are interfering with your attempts to recover, or are causing suicidal thoughts, then you will also be referred to rehab.
Rehab will also be recommended for those who are using high-class drugs or are drinking over 30 units each day, and those that have other problems that would deem them unable to perform a home detox or seek help elsewhere.
The Alternatives To Rehab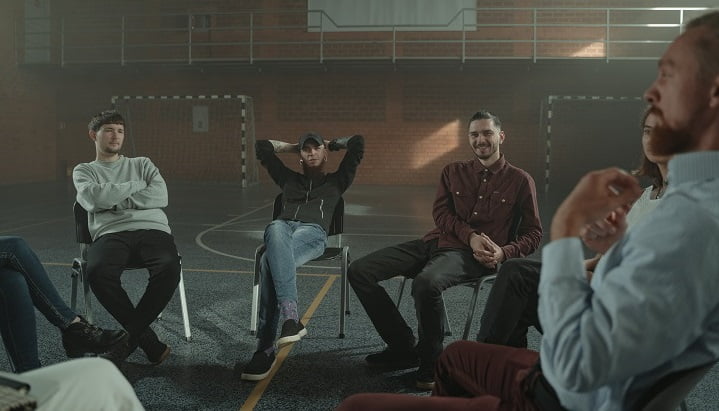 If you do not fit the immediate criteria to be referred to rehab, don't panic! You have plenty of other options available to you, and rehab is far from the only route to recovery available.
One of these options is to recover by yourself at home.
Though this can sound daunting, you are not completely alone, and your at home detox will be guided by a medical professional to ensure your safety and recovery.
If you are deemed able to perform a detox at home, the appropriate medication is posted out to you, and you can begin when you are ready.
A team member at the outpatient clinic will likely check in with you daily via phone call to make sure you are doing well.
Another route to recovery is through fellowship groups.
By attending a group such as Alcoholics Anonymous (AA) or Narcotics Anonymous (NA), you can recover at your own pace, with the help and support of others like you.
You will have the chance to feel like a part of a large support network, you will stay on track with the help of the popular sponsorship programme, and you will be able to celebrate when you hit a milestone of sobriety.
In mutual support groups such as these you are also likely to follow the famous 12 step programme, which has been referred to by many who have used it as a 'way of life'.
Private Or Council-Funded Treatment?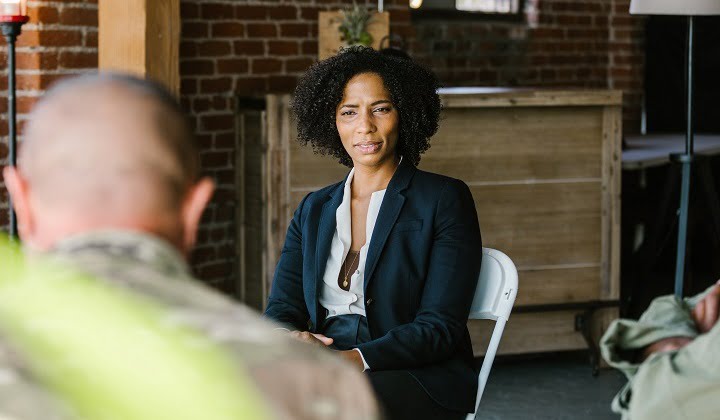 Deciding on what to do and where to go in order to recover from your addiction is a huge task, and requires a lot of research to ensure you do not jump into treatment that is not suitable for you.
One of the many choices you will need to make along the way is whether to opt for private treatment or council-funded treatment.
Private rehabilitation programmes ensure you are looked after by highly-trained professionals, undergo a safe and medically-guided detox, and receive the best possible care in a top-rated facility.
You will most likely also have the same therapist throughout your recovery journey, which can make things much easier during such a hectic time.
Recovering in the privacy of rehab means there will be fewer distractions when compared to home recovery, and you will receive personalised therapy and counselling that will aid in relapse prevention and help you avoid triggers after rehab.
Further support and treatment is available even after you leave rehabilitation, and referrals to other clinics can be made for you if needed.
Of course, there is one downfall with choosing private treatment, and it is one that many avoid rehabilitation because of the cost.
With council-funded treatment, there is generally no expense, which is what draws many people struggling with addictions to this widely available and close-to-home option.
However, choosing this route also brings with it many disadvantages, such as a slow admission process, a chance of having to attend different therapists and clinics, no important referrals and extremely broad and non-personalised care.
This is why, even though private treatment and rehabilitation can be more expensive, it is most definitely worth it and is sometimes necessary if you wish to reach your recovery goals in the most effective and safe way.
Why Choose Residential Rehab?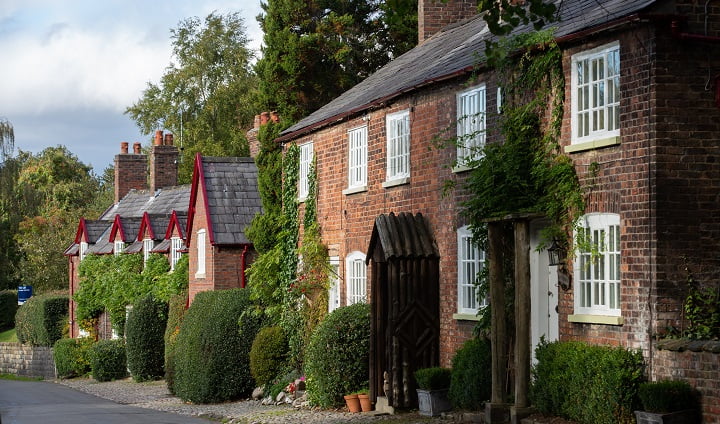 By choosing a residential rehab programme for your primary source of treatment, you are opting for one of the most effective ways to reach a successful recovery.
When it comes to residential rehabilitation, all of your needs are met.
There is 24/7 care and attention from highly-trained and highly-attentive staff, there is a wealth of treatments available for all aspects of your addiction, and there is constant monitoring of your progress to ensure you are on track at all times.
Residing at the rehabilitation centre for your recovery journey means you have no further access to substances whilst you are withdrawing, meaning you have no way of relapsing.
It can also mean that you have the necessary detachment from your possibly toxic or unhelpful home environment.
Though there are other options for treatment in rehab, such as outpatient treatment, residential rehab routes are the only ones that can offer all of these benefits with very few disadvantages.
All the support you need is available if and when you need it, and you have the time and privacy to be able to put your recovery first.
If you wish to give yourself the highest chances of reaching a substance-free life via a drug and alcohol rehab in Staffordshire, get in touch today on 0800 088 66 86.
Determining The Severity Of Your Addiction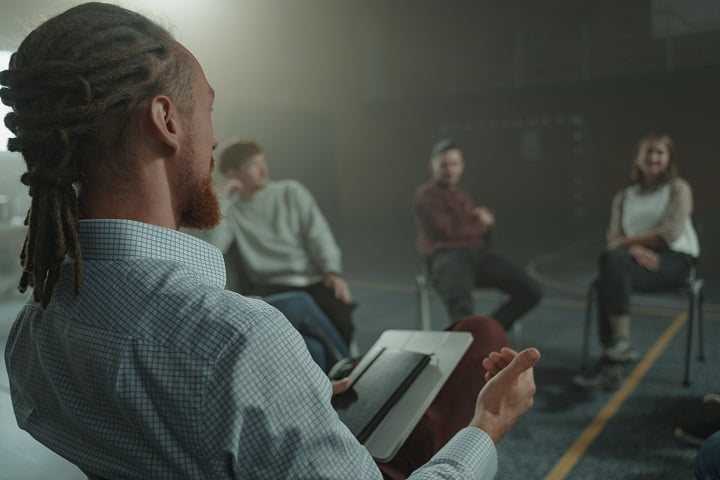 To ensure you are being referred to the right places, receiving the most suitable care and treatment, and are being given the best chance of reaching a full recovery, you will need to undergo a few simple tests.
Some of these tests are in place to find out how severe your substance use is and if it can be classed as an addiction, whilst others are here to figure out which treatments will be more effective for you.
AUDIT
One of the tests you will likely encounter during your enquiry is an AUDIT.
An Alcohol Use Disorder Identification Test allows professionals to quickly assess the seriousness of your situation and determine what type of facility or care should be recommended to you.
AUDITs include 10 questions based on your alcohol intake, your dependency on alcohol, and any consequences you have experienced as a result of your drinking.
Your answer to each question will be on a scale of 0-4, and each answer will be added up at the end of the AUDIT to provide you with a final score.
A score of 20 or more will indicate that you are dependent on alcohol, and are in need of a specialist referral to a drug and alcohol rehab in Staffordshire.
ASAM
Another way that your addiction will be tested is using the six dimensions of the ASAM criteria.
Created by the American Society of Addiction Medicine, the criteria give professionals a clear way to see what your treatment needs are, and how intense your treatment needs to be.
The six dimensions are:
Acute intoxication and withdrawal potential
Biomedical conditions and complications
Emotional and behavioural conditions and complications
Readiness to change
Relapse and continued use potential
Living environment
Using these dimensions, we can take a look at your past experiences with withdrawal and relapses, your physical and mental health history, your motivation to recover, and how your home situation could impact your recovery journey.
Intervention Services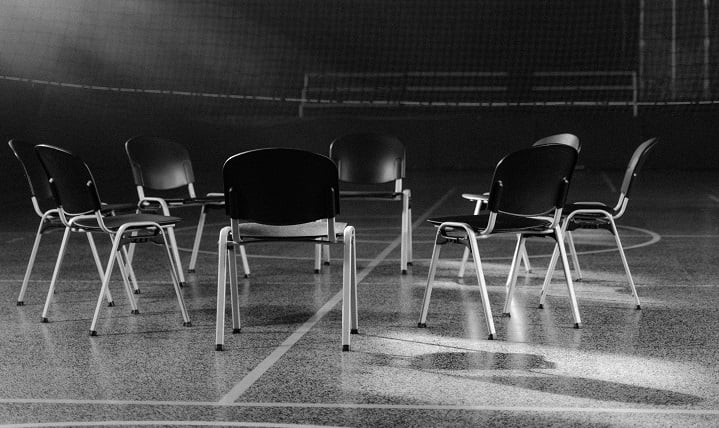 An intervention is an act of purposefully involving yourself in a problematic situation, with the intent to improve the situation or help find a solution.
When it comes to addiction, you may feel the need the have an intervention for a loved one who is experiencing the impact of an addiction, but is refusing to recognise their need for help.
With the help of Rehab Recovery, you could have an intervention for your affected friend or family member with the help of a highly-trained professional interventionist.
An interventionists can help guide your loved one towards the right choice of attending a drug and alcohol rehab in Staffordshire, and can support your family along the way.
The interventionist assigned to your family will help you fully prepare for intervention as well as guide you on what to do in both scenarios; your loved one either accepts the help offered or does not.
They will stay with you until your family member agrees to seek help for their addiction.
To hear more about our intervention services, or to begin an enquiry for a loved one, get in touch with Rehab Recovery today.
How Much Is Rehab?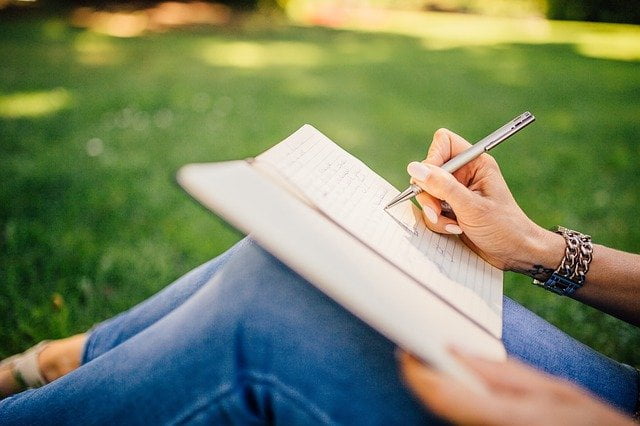 The average prices of various rehabilitation options are:
A 10-day detox:
Single occupancy room: £3,000 – £6,000
Multiple occupancy room: £2,000 – £4,000
A 28-day rehab programme:
Single occupancy room: £8,000 – £12,000
Multiple occupancy room: £6,000
A home detox:
Around £1,500
It should be reiterated that these are average prices, and specific costs will vary based on your needs, your preferences and the facility in question.
How Can I Choose The Right Rehab?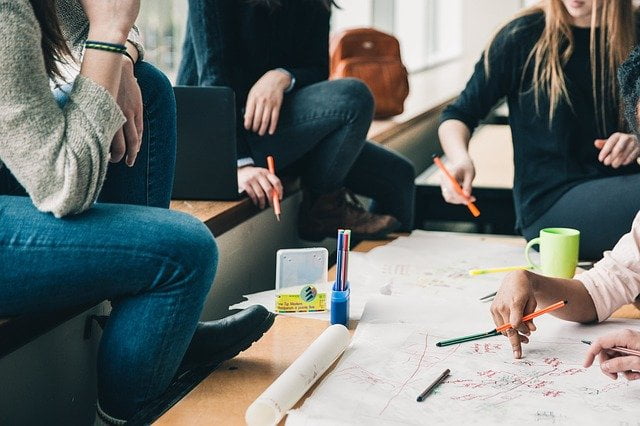 Choosing the right rehabilitation facility for you is an incredibly important part of your journey.
As not every rehab is the same, you will first need to consider what you want to gain from your time in rehab, and what your specific goals are for recovery.
You can then research these needs and specifications to see which facilities will be able to fulfil these goals, and therefore are likely to be the most beneficial to your journey.
You should also look for rehabilitation centres that already have an established, successful, and well-reviewed history. Good reviews from past clients are a quick and easy way to find out more about a rehab and the 'behind the scenes' of the treatment there.
Your comfort is also a key part of your recovery.
After speaking to a few different treatment facilities, you may feel more comfortable and safe with one over the others – this is a good indicator of a suitable rehab.
For help finding a drug and alcohol rehab in Staffordshire, call us today on 0800 088 66 86.
What Is A Detox?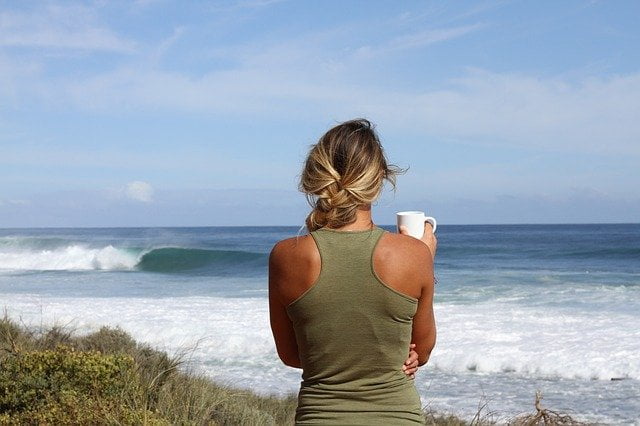 A detox is the process of allowing your body to recover from the effects of whichever substance or substances you have used.
With continual use of many drugs or alcohol, the body begins to become accustomed to the presence of the substance, eventually leading it to become so dependent that it shuts down if it does not receive it.
This is what creates withdrawal symptoms when you do not use the substance for a short period of time.
During a detox, you are either cut off completely from the substance you use, or your intake is slowly tapered down over the course of a few days, depending on what it is you have become dependent on.
Withdrawal symptoms are managed with medications, or simply with patience and time.
Soon the body begins to adjust to the lack of the substance and starts to make up for the missing chemical itself – which is when withdrawal symptoms begin to subside.
A detox is highly necessary if you wish to recover from your use of drugs or alcohol, and has to take place before any other treatment – such as therapy – can begin.
How Long Does Rehab Last?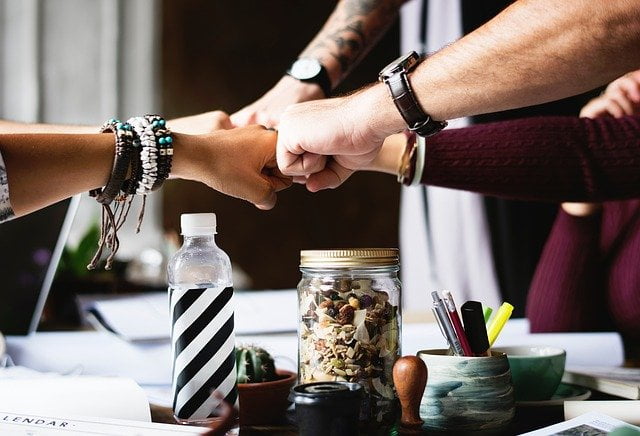 The average amount of time spent in rehab is around 28 days.
This is the usual length of a full rehabilitation programme, and is enough time for most clients to experience a detox, attend the necessary therapy sessions, and prepare for their eventual return to life after rehab.
However, every rehab journey is different, and whilst some may be able to leave after a 7 day detox period, some will inevitably require more time to recover.
Don't be worried if you are one of these people. A recovery is still very much possible, no matter how long it takes.
Oftentimes, focusing on the end of the journey rather than on where you are in the moment can have a negative impact on your recovery goals.
Rehab For Heroin In Staffordshire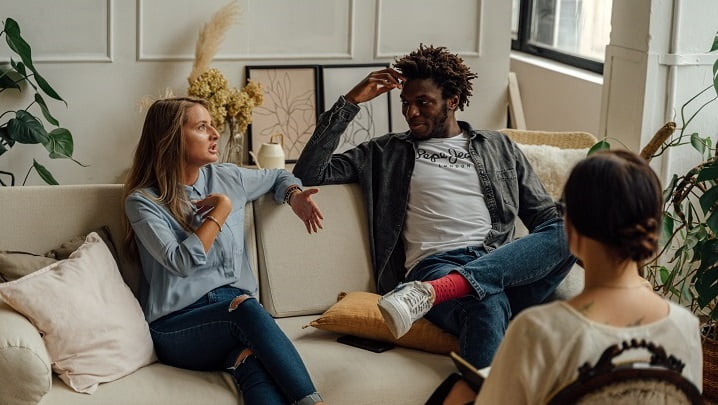 Heroin is a powerfully addictive drug made from morphine.
It can be injected, snorted, sniffed, or smoked, and sometimes even mixed with other substances to create more dangerous versions of the substance.
Heroin gets to work very quickly as soon as it enters the body, and is known to cause an instant and pleasurable 'rush' for those using it.
This high doesn't last however, and is soon followed by short term effects such as a dry mouth, itching, nausea and vomiting, and a heavy feeling in the limbs.
Long term side effects of continued heroin use can include:
Insomnia
Damaged veins (if you inject the substance)
Infections
Liver disease
Kidney disease
Depression
Anxiety
If heroin has impacted your life and you wish to be free from it, there is help available.
In a drug and alcohol rehab in Staffordshire, you will be able to safely withdraw from heroin and recover fully with the help of highly-trained staff members and medical professionals.
To begin an enquiry for your heroin addiction, call us today on 0800 088 66 86.
Rehab For Cocaine In Staffordshire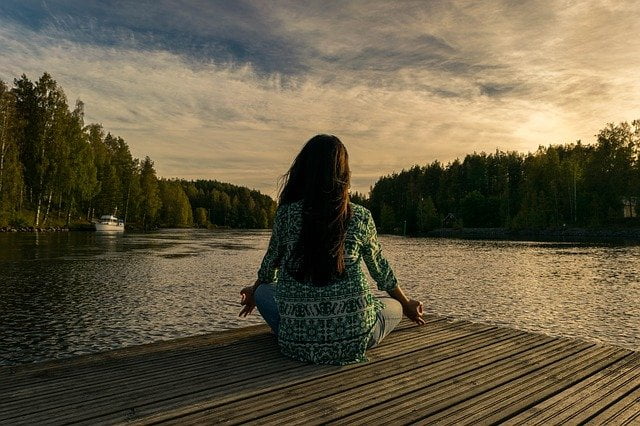 Cocaine is a highly addictive stimulant created from the leaves of a plant found in parts of South America.
It is most commonly seen as a white powder, but it is also often cut with other substances that may change its appearance, or used in rock crystal form and referred to as 'crack'.
Cocaine increases dopamine levels and, instead of allowing the excess dopamine to be recycled back as it normally would be, the substance stores this higher amount of the chemical.
This stops the nerve cells in this area from communicating as they usually would, and is what makes cocaine use so easily addictive.
With prolonged use of cocaine, users can experience severe paranoia, malnourishment and an extreme loss of weight as a result.
Depending on how the substance is used it can also cause a loss of smell, decaying of the bowels, respiratory problems and a high chance of contracting dangerous bloodborne diseases from dirty needles.
There is no time to waste when it comes to a cocaine addiction.
If you believe you have a problem and need help, do not hesitate to get in contact today by phone or email.
There are many proven methods of therapy that can aid in your recovery goals, but you have to take the first step.
Rehab For Cannabis In Staffordshire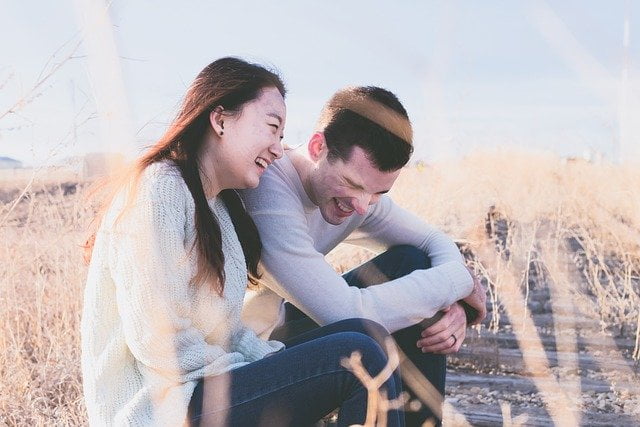 Cannabis is the most used drug after alcohol and tobacco, and its popularity is only increasing as time goes on.
It is a drug made from the leaves (or stems, seeds, and flowers) of the cannabis sativa or indica plant, and is known to cause drowsiness, an insatiable appetite, headaches, nausea, mood swings, impaired mental functions and hallucinations.
With continued use of cannabis – though it is often considered not to be an addictive drug – it is possible for an addiction to occur.
If a person suddenly were to stop using cannabis after a heavy period of use, they could experience symptoms of withdrawal such as insomnia and a loss of appetite.
Although there are far fewer physical dangers to using cannabis than there are with other forms of drugs, cannabis still has the power to negatively impact your life.
The substance can cause a poorer performance at school or at work, financial problems or even the loss of friends and family members.
If you wish to live a cannabis-free life once again, get in contact today via 0800 088 66 86, and we can find you suitable and effective treatment options in no time.
Therapy And Counselling In Rehab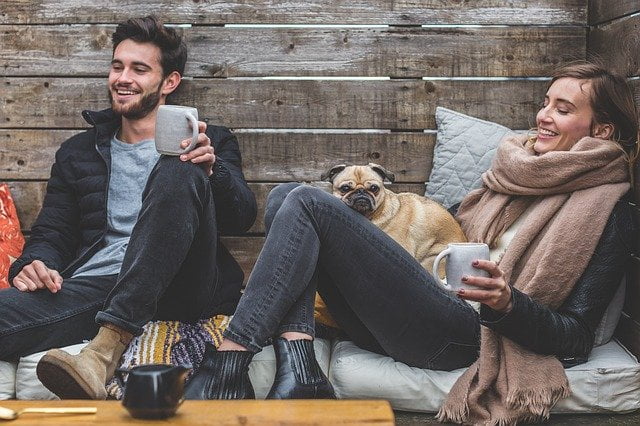 After a drug or alcohol detox, it will be time to move on to treatment that focuses on healing the more psychological aspects of your addiction – therapy and counselling.
Treatment for the brain as well as the body is incredibly important.
Recovery can be short-lived and unpredictable if no treatment is sought for the emotional triggers, root causes and stresses of your substance addiction.
Even if physical treatment – such as your detox – succeeds, if you return home without any guidance on how to avoid a relapse, or without any knowledge of your addiction, you are likely to be lead to substance use once again.
There are many forms of therapy and counselling that you may encounter during your time in a drug and alcohol rehab in Staffordshire.
To ensure you receive the best care possible, you will participate in therapies that are deemed most effective for you and your specific needs – which will be realised during the admissions process.
Some common types of psychological treatments include:
Dialectical Behavioural Therapy (DBT)
Motivation Enhancement Therapy (MET)
Motivational Interviewing (MI)
Individual Therapy
Relapse Prevention Planning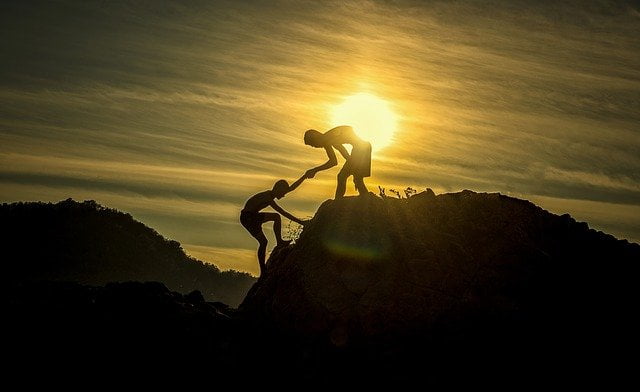 Once your time in rehabilitation is over, it won't mean the end of your recovery journey.
You will still need to be on the lookout at all times for symptoms of your addiction reappearing, and for possible triggers that could lead you to substance use once more.
Relapsing is not failing by any means, but you should aim to avoid one anyway, for your own safety.
Fortunately, before you leave your drug and alcohol rehab in Staffordshire, you will take part in relapse prevention planning to aid in this task.
In order to create an effective and personalised relapse prevention plan, rehab staff will need to take a closer look at your progress thus far in rehabilitation, how you have handled your withdrawal, and your history with relapses (if you have experienced any before).
With this information alongside the knowledge they will have already gained about your family, home and possible triggers, they will be ready and able to help you create two distinct plans.
The first plan will support you as you adjust back to life at home.
It will contain tips, tricks and helpful coping techniques that will help you avoid triggers – and therefore avoid a nasty relapse.
The second plan will be more of an action plan.
This plan will help you in the event a relapse does occur, and will guide you on what to do next, who to contact and how you can recover from this.
Both plans will be bespoke to you, to ensure they are as effective as possible for your personal situation.
Remember, a relapse is not the end. If you do need our help and support once more after rehabilitation, we will always be here.
Help Us Help You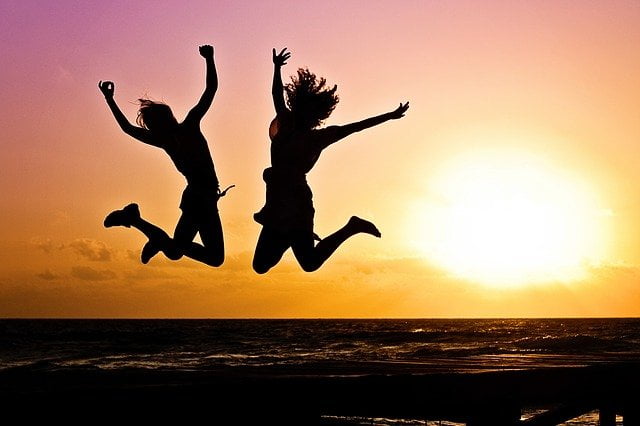 As a leading provider of counselling and referral services for rehab in Staffordshire, our counsellors have plenty of experience helping addicts and their families.
We know that asking for help can be a difficult thing to do.
We know that many substance abusers are fearful of a life without drugs and alcohol.
We hope you will trust us enough to let us help you.
You can help us to help you by picking up the phone and calling our addiction recovery helpline. Counsellors are standing by to talk with you right now.
Rehab Recovery is an independent organisation assisting addicts and their families by offering free and confidential counselling and referral services.
We work with clinics serving Staffordshire and beyond.