Drug & Alcohol Rehab in Telford
Rehab Recovery alcohol and drug treatment and recovery centres are the perfect solutions for those individuals suffering the torment of various addictions.
Rehab Recovery here in Telford offers specific detoxification and rehabilitation treatment programmes.
We offer residential detox, rehabilitation and maintenance that is crucially focused on you and your needs.
To discuss your options for drug and alcohol rehab in Telford, please call Rehab Recovery today on 0800 088 66 86.
Drug & Alcohol Addiction in Telford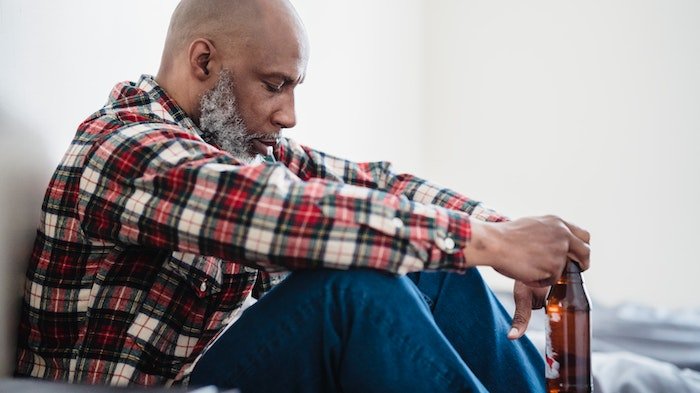 Located between the city of Birmingham and the Welsh border, the small town of Telford is nestled in a region of the UK frequented by tourists and visitors.
However, Telford's location within Shropshire and the West islands places it in a problematic area when it comes to substance addiction.
Unfortunately, the region is experiencing an exponential rise in drug and alcohol addictions, alongside all the problems that accompany it.
As many communities in the UK know, a high prevalence of substance use disorders causes various problems: burdening public services, increasing deprivation, and causing emotional turmoil for more families each year.
In march 2020, statistics posited by the Office for National Statistics (ONS) presented a concerning situation in the Telford area. During this year, the West Midlands saw 215 fatalities related to drugs: a figure higher than anywhere else in the country.
The same statistical authority estimates that in the West Midlands region, there are over 22,500 heroin and crack cocaine users in need of treatment at a drug and alcohol rehab in Telford.
Moreover, those battling heroin and crack cocaine addictions that are not in treatment commit crimes which amount to around £26,074 of public service costs per year.
Government studies recently revealed that from 2019 to 2020, around 24% of those in treatment rehab clinics were parents that were living with and caring for children.
More statistics have backed this up: stating that over 22,500 children in the West Midlands area have a parent suffering from a substance use disorder.
Addiction is a Disease, Not a Lifestyle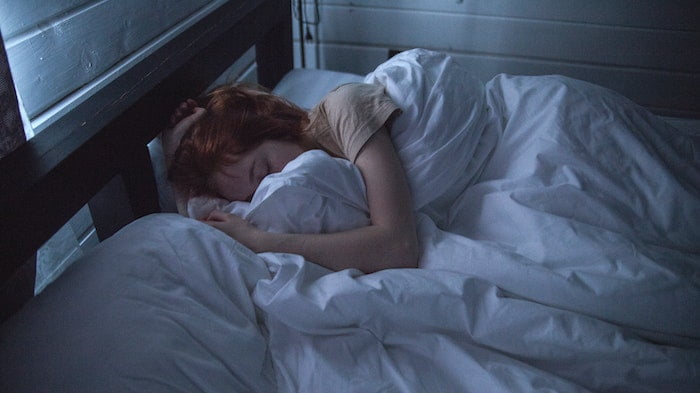 From genetic predispositions to the environment in which they were raised, many factors contribute towards someone falling into addiction.
But despite this, addiction is a chronic condition that has no concept of discrimination: affecting people of all sexes, ages, classes, beliefs, financial statuses, and so on. As such, it's reductive to think of substance addiction as a lifestyle, or something chosen freely by the individual.
Substance addiction, known as substance use disorder, has an unfortunate history regarding misconceptions. Throughout history, addiction has been ridden with stigmas claiming that those who suffer from it are simply making poor lifestyle choices.
Such narratives can be dangerous, as they mean people feel too ashamed to accept help at a drug and alcohol rehab in Telford.
Thanks to neuroscientific advances, experts now understand the true severity of addiction, and it has now been recognised as a health condition.
Specifically, addiction is classed as a brain disease wherein addictive substances alter the reward pathways of the brain and put the sufferer into a state of relapsing. This means that as time goes on, they'll crave further drug and/or alcohol consumption.
The more they consume a particular substance, victims of addiction will become more and more dependent on its effects.
Another problem they'll face is that their tolerance will grow over time along with the severity of their withdrawal symptoms. To avoid withdrawal while satiating their climbing tolerance, subjects will increase their intake to dangerous levels.
It's at this point that substance dependence has become a fully-fledged addiction worthy of treatment at a drug and alcohol rehab in Telford. There is a range of symptoms associated with this condition that can be physical or psychological in the way that they manifest.
On the one hand, a subject can be physically addicted to a substance, meaning that they'll suffer a range of bodily symptoms. These include but are not limited to lethargy, fatigue, nausea, diarrhoea, and if severe enough, seizures.
On the other hand, psychological symptoms affect how an individual feels mentally. While they vary from person to person, mental symptoms might include anxiety, depression, insomnia, or psychotic hallucinations.
Though these symptoms aren't fatal, they can be extremely uncomfortable and are best treated via a medically supervised detox.
The symptoms an individual is likely to experience will also vary depending on the substance they're addicted to. For example, substances such as heroin are physically addictive and will cause physical addictions or dependency.
In contrast, drugs such as cocaine and cannabis are psychologically addictive.
Alcohol presents a unique danger: as it is an example of a substance which can create both physical and psychological addictions. This makes Alcohol Use Disorder (AUD) an incredibly dangerous condition, often requiring inpatient care at a drug and alcohol rehab in Telford.
To discuss your options for drug and alcohol rehab in Telford, please call Rehab Recovery today on 0800 088 66 86.
Diagnosing Addiction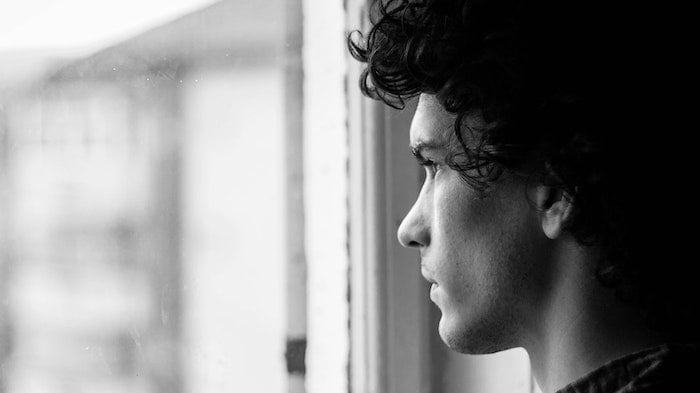 Suffering from an addiction can be an overwhelming scenario to find yourself in, and the best way to begin treatment is to seek a clinical diagnosis.
To ensure each individual receives the correct assessment and undergoes the correct treatment, it's vital to receive an accurate assessment from a professional.
Although seeking immediate professional advice is best, subjects have the option to quickly find out the severity of their addiction using a self-assessment.
Various tools offer accuracy and convenience: with individuals able to use them from the comfort of their own homes. One such example is AUDIT, or the Alcohol Use Disorder Identification Test.
When using this diagnostic tool, subjects must answer 10 questions to gauge the severity of their alcohol use: with articles focusing on use, consequence, and potential dependence.
Once they've answered truthfully, they'll receive a score which tells them more about their problematic relationship with alcohol and outlines what to do next.
Generally, subjects that are given a score of 8 or higher should seek out further professional guidance, as it implies they might suffer from an addiction. If the assessment grants them a score of 13 or higher, this indicates the presence of a severe alcohol use disorder.
In this case, the subject should call the team at Rehab Recovery so that we can help them find optimal drug and alcohol rehab in Telford.
As indicated by the name, AUDIT is often only used to diagnose Alcohol Use Disorders. However, there are a variety of other frameworks used by clinicians that encompass drug dependencies.
One example is the Diagnostics and Statistical Manual of Mental Disorders or DSM-5 criteria: a framework considered to be the gold standard diagnostic manual.
There are 4 types of symptoms that the DSM-5 criteria recognise: impaired control, physical dependence, risky use, and social issues.
While an inability to function is associated with impaired control, and withdrawal symptoms related to physical dependence. Social issues typically relate to suffering relationships, while risky use concerns consuming a substance in dangerous quantities.
Identifying two or more of the DSM-5 symptoms typically indicates that you are suffering from a mild form of SUD, while recognizing four or more symptoms points to a moderate substance addiction, and so on.
Should I Opt for Free Services or a Private Drug & Alcohol Rehab in Telford?
When navigating the process of choosing treatment, all while battling SUD, individuals can quickly become overwhelmed.
From where you'll start your recovery, when you'll begin your detox, to how you'll undergo treatment, there are many options to consider.
As such, it can be helpful to first decide whether you'll undergo treatment at a private drug and alcohol rehab in Telford, or opt for free services such as the NHS.
Each option has its own set of benefits considered below that individuals and their loved one's should consider carefully:
1. Quality of Treatment
The quality of care that an addicted individual receives during their recovery journey can decide whether they achieve sobriety or fall back into their substance-using behaviours.
When weighing up the advantages and disadvantages of a specific drug and alcohol rehab in Telford, this should be the main consideration.
When considering the quality of treatment, a few different elements are usually included: including a clinic's facilities, reputability, and the treatments offered.
A private drug and alcohol rehab in Talford is more likely to offer quality services than a free recovery programme on the NHS. Oftentimes, this is because private clinics can afford higher-quality facilities, and specialise in personalising their recovery programmes to ensure that their patients maximise their rehabilitation potential.
On the other hand, publicly-funded services such as those provided by the NHS are often overworked, under-resourced, and frequently understaffed. Unfortunately, this has created a national situation whereby NHS services cannot cater towards the individual needs of each patient.
As each addiction and the individual suffering from the condition is unique, it's imperative to receive a personalised treatment programme. From their initial admission and detox, all the way into their post-rehab journey, a personalised plan will cater to the many unique requirements of an addicted individual.
2. Admission Process
Perhaps the most immediately obvious difference between private and free treatment is the admissions process. The admissions process essentially decides how quickly an addicted individual begins their treatment, so a swift process is vital for those suffering from severe SUD.
One of the significant benefits of attending a private drug and alcohol rehab in Telford is its admission process. As soon as you decide which rehab clinic you'd like to enrol at, you'll receive a fast-tracked admission, meaning that you could enter treatment within 24 or 48 hours.
Unfortunately, this isn't the case with NHS-funded addiction treatment programmes. Due to ever-increasing demand, individuals in need of help could wait for months before they begin an outpatient programme.
3. Accommodation
One of the infamous differences between private and free addiction treatment is that, while the former offers overnight accommodation, the latter asks their patients to return home.
Patients at a residential drug and alcohol rehab in Talford will undertake their treatment at a pharmacologically supported clinic, supervised by medical professionals as and when they need it.
On the other hand, free services accessed on the NHS typically only offer outpatient care. For patients who have familial or occupational responsibilities, outpatient treatment offers plenty of flexibility.
However, the eligibility for outpatient care is notoriously strict to keep addicted individuals safe during their recovery.
For example, those who have previously tried, but failed, to overcome their SUD should not undertake treatment programmes that allow them to return home.
This is because if they have relapsed in the past, it would indicate that they require intensive medical assistance to achieve sobriety, which can only be found in privately-funded treatment plans.
Furthermore, patients suffering from co-occurring disorders, such as SUD and Obsessive Compulsive Disorder, should undergo recovery at a private, residential centre.
Here, they will receive 24/7 care and supervision to help them recover optimally and avoid future relapses.
4. Affordability
Infamously, NHS services are free at the point of contact: making their outpatient addiction programmes the most affordable option for UK residents.
As can be expected, this makes publicly-funded treatment one of the most appealing options for those with budgetary concerns.
On the other end of the spectrum, a private drug and alcohol rehab in Telford might cost patients between £5,000 and £12,000 per month, depending on the facility and its reputation. Included in this price are 28 days of bed and board, medically supported facilities, professional supervision, and more.
To make the experience a more affordable one, patients can find ways of paying less, depending on the decisions they make regarding accommodation. For example, patients will pay less if they stay in a multi-occupancy room, and slightly more if they want to undergo recovery in single-occupancy accommodation.
To discuss your options for drug and alcohol rehab in Telford, please call Rehab Recovery today on 0800 088 66 86.
Therapy Styles at a Drug and Alcohol Rehab in Telford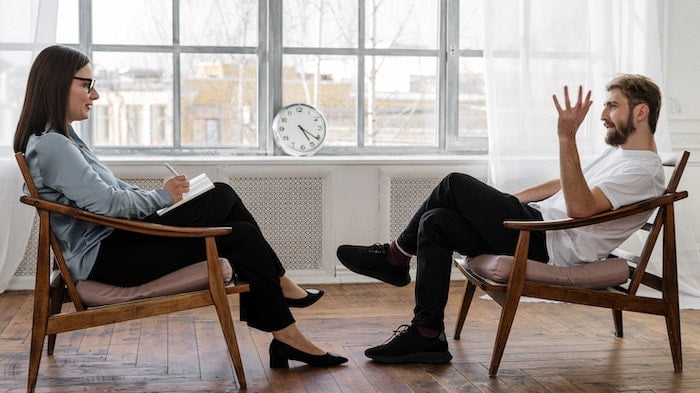 While there are many types of therapy used to treat substance use disorders, they all have one thing in common: to relieve someone of the issues underlying their addiction and pave the way towards a healthier life.
This collective aim is achieved in a variety of different ways: from structured behavioural interventions to methods for enhancing motivation.
Below are the various therapies that you can encounter at drug and alcohol rehab in Telford.
1. Cognitive Behavioural Therapy (CBT)
While the history of CBT can be traced back to ideas of the Greek philosophers, the type of therapy that we use today was created by Aaron Temkin Beck in the 1960s.
While originally developed to treat depression, Cognitive Behavioural Therapy is now used to relieve SUD victims of the negative thinking patterns making it difficult for them to achieve sobriety.
Instead of working around harmful thinking patterns, CBT aims to help individuals redirect them by teaching them how to reevaluate their thought processes.
CBT workshops in a drug and alcohol rehab in Telford also utilise problem-solving to deal with difficult situations, help patients develop self-confidence, and gain a better understanding of how others behave.
There are many techniques and activities used in CBT that patients continue to benefit from years into their addiction recovery. Some of the benefits include developing strategies to deal with cravings, stressful situations, or triggers that may occur outside of rehab.
2. Family Addiction Counselling
Addressing the symptoms of an individual's substance use disorder is only part of the solution, however. If lasting recovery is to be achieved, the co-occurring problems and issues related to the interconnected relationships within a family unit must be resolved.
Having a family member who is suffering from SUD is a difficult situation for anyone to be in. As such, when someone enters rehab, Family Addiction Counselling is often necessary to repair and strengthen the relationships that are most important to the individual.
Sessions are facilitated by a trained family therapist in a clinical environment and often occur weekly for 1-2 hours.
The idea behind this style of therapy is that an addicted person's actions and behaviours are often influenced by their familial relationships and vice versa. Therefore, discussions will involve problems within the family unit that pre-dated substance use issues.
Therapists can help participants tackle co-occurring issues such as abuse, enabling behaviours, problematic parenting techniques, or long-term conflict between loved ones.
3. Motivational Enhancement Therapy (MET)
Using a client-centred lens is an integral part of treatment for addiction at a drug and alcohol rehab in Telford. To check in on a person's well-being and particularly, their motivation levels, MET was introduced into recovery programmes.
As suggested by the name, Motivational Enhancement Therapy emphasizes improving an individual's motivation to change. While we all have a store of intrinsic motivation within us to do better in life, addiction can warp someone's ability to tell positive from negative behaviour.
They may believe that they don't have an addiction, or believe they can recover by themselves.
It's in cases like these that short-term counselling methods such as MET are most beneficial. Comprising of four targeted treatment sessions, MET therapists utilise 5 critical elements to raise their patient's motivation levels.
These include avoiding arguments, expressing empathy, accepting resistance as part of the process, and realizing the disparity between thoughts and reality.
During workshops, MET counsellors evoke internally-motivated change by evaluating information from the initial assessment and setting future goals. This is a powerful way of inspiring treatment retention among those who are ready to leave rehab before they've even begun.
4. Acceptance and Commitment Therapy (ACT)
Acceptance and Commitment Therapy is unique in that its methodology is a combination of clinical behavioural analysis and psychotherapy.
During this action-orientated approach, patients at a drug and alcohol rehab in Telford learn to stop denying, avoiding, and struggling with their inner emotions. Instead, they are encouraged to accept that their deeper feelings are appropriate responses to certain situations.
The guiding aim of ACT is to increase an addicted individual's psychological flexibility. Psychological flexibility describes two optimal states for achieving recovery: being open emotionally, and adapting your thoughts and behaviours to align with your values.
Being psychologically open means addicted individuals are better able to manage cravings and temptations to use.
To help patients work towards this, ACT sessions incorporate various processes. These include being present, cognitive diffusion, self as context, values, acceptance, and committed action.
5. Alternative Therapies
While traditional treatments such as CBT have a profound place in addiction treatment, they are seldom enough to cure substance use disorder alone.
Often, patients must work to improve all aspects of their physical and mental well-being: which is where non-traditional, or Alternative therapies come into play.
Also known as Holistic Treatments, these therapeutic techniques offer a different approach to recovery. Instead of focusing on the physical or psychological symptoms of SUD, alternative therapies touch on your physical, mental, emotional, and spiritual needs.
Evidence suggests that when these needs are met, the recovery process is accelerated greatly.
One popular example of alternative therapy is yoga and meditation: as these activities allow patients to reconnect with their bodies and breathing. Yoga sessions increase awareness and align your body and mind to better understand how your addiction impacts your life and well-being.
Other examples of holistic treatments include acupuncture, nutritional therapy, martial arts, and pilates. Patients also have the chance to partake in creative hobbies, such as art and music classes.
To discuss your options for drug and alcohol rehab in Telford, please call Rehab Recovery today on 0800 088 66 86.
Relapse Prevention Planning at Drug & Alcohol Rehab in Telford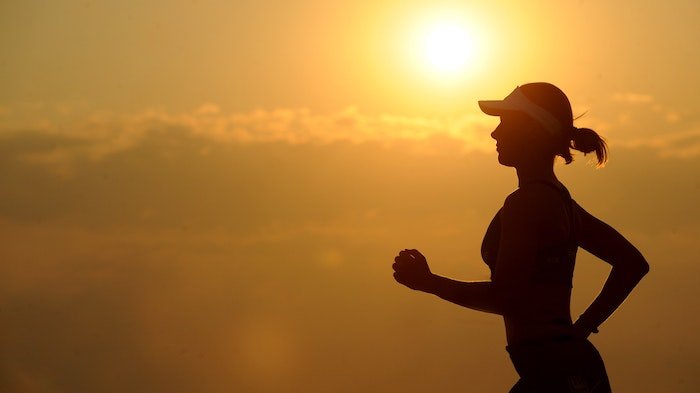 During their treatment at a drug and alcohol rehab in Telford, patients will build an actionable relapse prevention plan. The goal of these programmes is to help those in recovery recognize the early stages of relapse and take appropriate action before they return to substance use.
While many people think that as soon as you enter rehabilitation, recovery is a guaranteed and linear process, this is unfortunately not the case. Setbacks occur and are a natural part of the journey towards sobriety.
However, by implementing bespoke relapse prevention strategies, individuals can lower their risk of "falling off the wagon".
Successful relapse prevention programmes work to identify a person's unique triggers and cues through various therapeutic methods. One such strategy is using CBT to help the patient change their response to stressors and emotions with self-care and positive thinking.
Once they've learnt to identify high-risk situations via behavioural therapy, patients can learn how to create a healthier lifestyle that makes it easier not to drink or use.
This is achieved through mindfulness-based relapse prevention therapies, such as holistic therapy. Utilising yoga and meditation, for example, can change how you respond to stressors and emotions with self-care and positive thinking.
At a drug and alcohol rehab in Telford, clinicians also educate clients on the rules of relapse prevention. This can help them focus on what is important at the moment that they encounter triggers or a situation in which they're tempted to use.
Oftentimes, experts will encourage patients to use a relapse prevention tool as part of their recovery. These self-assessment guides help individuals in recovery gain better control of their emotions at the moment and develop greater coping mechanisms.
Below is one relapse prevention strategy.
HALT: A Relapse Prevention Planning Strategy
HALT was developed by those in addiction recovery to help others identify the warning signs of relapse.
These red flags revolve around physical and mental health which, when compromised, means someone is more vulnerable to falling into the trap or using drugs or alcohol to cope.
The HALT acronym stands for:
Hungry: This can refer to either physical hunger or figurative hunger. When someone is experiencing hunger for nutritious food and aren't maintaining a balanced diet, they are more likely to suffer from periods of low mood, which can make them more likely to relapse. They might also be hungry for social interaction or affection from friends and family.
Angry: When an individual is stressed or angry, they are more likely to seek unhealthy ways to cope and de-stress: often through drug and alcohol use. If you're feeling angry, it can help to look at the situation objectively and see if you can find a reasonable solution for unresolved anger.
Lonely: Daily life can become increasingly isolating without a supportive network surrounding you. When someone is feeling lonely or isn't having enough social interaction, they are more likely to seek comfort from unhealthy activities and substances.
Tired: Maintaining positive habits and making positive choices becomes increasingly difficult when someone is tired. If you have not been getting enough sleep, your exhaustion may be greater than you realize. To avoid falling back into bad habits, it's important to establish a routine sleep schedule.
By taking note of and following the HALT acronym regularly, individuals can take positive action to ensure they don't relapse either mentally or physically.
If someone recognises that they are hungry, angry, lonely, or tired, they can employ positive and healthy coping mechanisms by remembering to HALT.
Helping Someone Access a Drug and Alcohol Rehab in Telford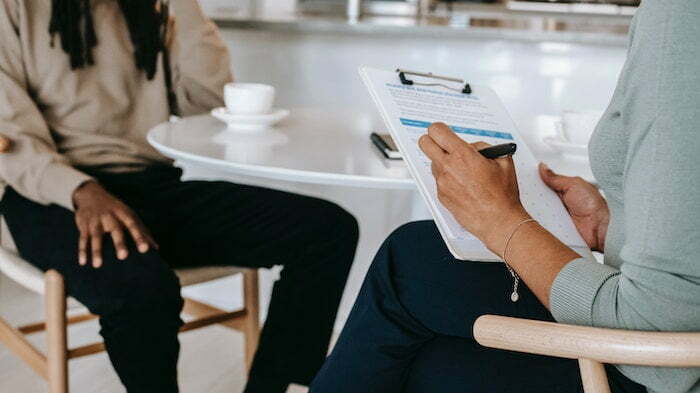 While it's often easier if someone with a substance addiction seeks treatment themselves, this often isn't the case. A high percentage of people indirectly suffering from a substance use disorder seek advice from professionals to support a loved one who is refusing help.
If you're being impacted by someone else's substance addiction, or you're faced with a family member who is denying treatment, the next step is to contact the team here at Rehab Recovery.
We have a team of medical specialists, psychiatrists, and professionals who were previously in recovery themselves who are at your disposal.
While forcing someone into treatment against their will isn't an option, it's possible to convince a loved one to seek treatment for their addiction.
This is where the intervention process proves to be a powerful tool: using friends and family members to help someone realise the importance of attending a drug and alcohol rehab in Telford.
Entering treatment for SUD often comes down to an individual's motivation levels. Although many people do seek treatment through their own internal, or intrinsic motivation, others need the influence of extrinsic, or outside motivations to decide to start their recovery.
These outside motivators are often the opinions and well-being of their friends and family.
Throughout the intervention process, participants will express their concerns for the addicted individual within a safe, non-judgmental environment. As opposed to expressing anger and raising their voices at the addicted person, friends and family members should remain calm, and express how deeply concerned they are about the situation.
During a typical meeting, friends and family members will express their thoughts and feelings about their loved one's drug or alcohol use. To this end, participants are encouraged to utilise specific examples of how someone's addiction is not only affecting him or herself but those around them.
The examples used might include sudden behavioural changes (for example, someone who's always been responsible with money may start spending more than usual or missing payments), changes in appearance (e.g. sudden weight loss), or social problems (such as increased isolation).
Participants should also use examples of how the addictive behaviours have affected them personally, such as making them feel worried, unloved, or resentful.
After listening to these various impact statements, it becomes increasingly difficult for the addicted individual to deny the impact their condition has.
Even if after these discussions, the individual accepts treatment at a drug and alcohol rehab in Telford, the intervention process can be an exhausting process for all involved. To make things easier, it's advisable to contact a professional interventionist, or a mental health professional with experience working as an intervention specialist.
Their job is to teach families how to safely confront someone suffering from addiction and help them through the recovery process. Studies conducted by The Association of Intervention Specialists estimate that, when supervised by a professional, interventions have a success rate of 80 to 90%.
This reveals that 8 or 9 addicted people out of 10 end up undergoing addiction treatment at a drug and alcohol rehab in Telford following interventionist-led sessions.
During these workshops, the licensed interventionist will help the family with each crucial stage, which is as follows:
Amassing an Intervention Team: An interventionist's first task is to gather a group of willing participants to take part in the process. The team must consist of close family members and friends that not only have a positive impact on the addicted person's life but who are reliable and able to attend each session. As such, the interventionist can choose to omit someone if they are deemed to be a bad influence.
Formulating Plans: Another initial step in the intervention process is establishing a date and time for the process. Interventionists work closely with the family in this part of the process to find a place and time that accommodates everyone's unique schedule.
Learning about the addicted individual's history: When planning further treatment and the recovery process, the interventionist needs to personalise the process as much as possible. They'll gather any information about the addicted individual that may be useful to the intervention process.
Educating participants about rehab and recovery: To optimise the intervention process and protect the mental well-being of participants, it's important to educate them about addiction as a disease. The interventionist will also educate Concerned Significant Others (CSOs) about the process that their loved one may experience after a successful intervention.
Practice and rehearsals: Feeling ready to communicate your feelings to an addicted loved one and other family members is an important part of the process. As such, the interventionist will help CSOs to prepare what they want to say, and run through potential conversations before the first meeting occurs.
Encourage writing: Another key part of the preparation phase is for participants to write down their thoughts and feelings coherently. This is often referred to as an impact statement and can help participants feel more prepared when it's their turn to share their feelings with the addicted individual.
Include friends and family members throughout the process: Implementing Family Therapy is a key part of addiction treatment at a drug and alcohol rehab in Telford, and it can also aid the intervention process. Interventionists employ family therapy techniques to ensure each loved one plays a part throughout the intervention and continues having a positive impact on someone's future recovery.
Planning for Rejection: While many addiction interventions go to plan, just as many others encounter problems: often when an addicted person refuses to accept treatment. Should an individual reject professional help, the interventionist must make sure a plan is put into place. This means a procedure involving the whole family such as positive reinforcement techniques.
Establishing boundaries: Being in the life of someone who has a substance use disorder can be an all-consuming process. As such, it's important to establish healthy boundaries and eliminate enabling forms of behaviour. An interventionist can help friends and family members set boundaries, and encourage the addicted person to seek support on their terms.
To discuss your options for drug and alcohol rehab in Telford, please call Rehab Recovery today on 0800 088 66 86.
How Can Someone Enter a Drug & Alcohol Rehab in Telford?
Deciding to enter a drug and alcohol rehab in Telford is a monumental one: and should be met with the appropriate professional guidance. To start your journey properly, you can contact Rehab Recovery's 24-hour helpline by dialling 0800 088 66 86.
You'll be greeted virtually by a member of our trained admissions team; they'll be there to answer any questions you might have about entering a drug and alcohol rehab in Telford. They can also put you through to a consultant with experience in facilitating pre-admittance health assessments.
This health assessment is carried out in an informal, relaxed manner, and is designed to be no longer than 20 minutes in length. During the consultation, you'll be asked to provide information about your physical and mental health, as well as your addiction history.
You'll also be asked to describe any additional conditions and your requirements for rehab.
Following this, one of our consultant psychiatrists will evaluate your unique details and present a list of potential rehab clinics in Telford or the wider Shropshire area.
Whichever clinic you choose will create an addiction treatment programme which is personalised and tailored to your individual needs.
Get Help Today
At Rehab Recovery in Telford, admissions are in high demand. To ensure a quick admission, contact our specialist admissions team today.
For most, admissions can be made within 24 hours.
Now you have decided to take that first step towards turning your life around, don't delay.
Let us show you just how good life can be, with new opportunities presenting themselves almost as soon as you begin your treatment.
For more information on detox and rehab options in Telford, contact Rehab Recovery today on 0800 088 66 86.
When you contact us, we shall outline a variety of treatment options that are available to you in Telford. This includes both private and statutory addiction treatments.
References
[1] Parents with problems with alcohol and drug use: Date for England and Shropshire: 2019 to 2020 https://www.ndtms.net/resources/public/Parental%20substance%20misuse/West%20Midlands/WM_Shropshire_2019-20_Parental_substance_misuse_data_pack.html
[2] Local Alcohol Profiles For England Local Alcohol Profiles for England – Data – OHID (phe.org.uk)
[3] Key Facts and Figures: Drugs in the West Midlands Key-facts-and-full-report-Substance-Misuse-SPCB-05.09.17.pdf (westmidlands-pcc.gov.uk)
[3] DSM-5 Criteria for SUDhttps://www.addictionpolicy.org/post/dsm-5-facts-and-figures
[4] Addiction Counseling Competencies: The Knowledge, Skills and Attitudes of Professional Practice https://books.google.co.th/books?id=7UVgsB4tJH4C&pg=PA213&dq=addiction&hl=en&sa=X&ved=2ahUKEwiCmr60lIL3AhUkxDgGHSa2AJEQ6AF6BAgGEAI#v=onepage&q&f=false
[5] NHS Digital Statistics on Drug Misuse, England 2020 Statistics on Drug Misuse, England 2020 – NHS Digital
[6] The Dialectical Behavior Therapy Skills Workbook: Practical DBT Exercises for Learning Mindfulness, Interpersonal Effectiveness, Emotion Regulation, and Distress Tolerance The Dialectical Behavior Therapy Skills Workbook – Google Books
[7] ASAM: American Society of Addiction Medicine ASAM Criteria
[8] Principles of Drug Addiction Treatment: A Research-Based Guide (2nd Ed.) https://books.google.co.th/books?id=mtMdJ3qqSnQC&printsec=frontcover&dq=addiction+treatment&hl=en&sa=X&ved=2ahUKEwiDlMP3zob3AhXiwjgGHYJtDZ8Q6AF6BAgDEAI#v=onepage&q=outpatient&f=false
[9] Drugs, Brains, and Behaviour: The Science of Addiction
https://books.google.co.th/books?id=n-OeI0fPx38C&printsec=frontcover&dq=Outpatient+drug+treatment&hl=en&sa=X&ved=2ahUKEwjttfrxu4b3AhX0wjgGHcFnDI0Q6AF6BAgEEAI#v=onepage&q&f=false
[10] The Brain Disease Model of Addiction https://www.hazeldenbettyford.org/education/bcr/addiction-research/brain-disease-model-ru-316
[11] Cognitive, Clinical, and Neural Aspects of Drug Addiction Cognitive, Clinical, and Neural Aspects of Drug Addiction – Google Books
[12] The Ultimate Guide to Coping with a Drug Addiction: Self-Help, Treatment Options & Recovery The Ultimate Guide to Coping with a Drug Addiction: Self-Help, Treatment Op… – Google Books
[13] Ending Discrimination Against People with Mental and Substance Use Disorders, The Evidence for Stigma Change Ending Discrimination Against People with Mental and Substance Use Disorder… – Google Books
[14] Alcohol Use Disorder: A Comparison Between DSM–IV and DSM–5 Alcohol Use Disorder: A Comparison Between DSM–IV and DSM–5 | National Institute on Alcohol Abuse and Alcoholism (NIAAA) (nih.gov)
[15] Neurobiology of Alcohol and the Brain Neurobiology of Alcohol and the Brain – Ashok K Singh – Google Books
[16] Dynamic Pathways to Recovery from Alcohol Use Disorder: Meaning and Methods Dynamic Pathways to Recovery from Alcohol Use Disorder: Meaning and Methods – Google Books
[17] Alcohol consumption: advice on low-risk drinking Alcohol consumption: advice on low-risk drinking – GOV.UK (www.gov.uk)
[18] The Addiction Spectrum: A Compassionate, Holistic Approach to Recovery The Addiction Spectrum: A Compassionate, Holistic Approach to Recovery – Paul Thomas, M.D., Jennifer Margulis, PhD – Google Books
[19] Drug Use in The West Midlands 2019 Key-facts-and-full-report-Substance-Misuse-SPC