Drug and Alcohol Rehab in Newcastle-under-Lyme
It can come as a shock to face the reality of having an alcohol or drug addiction. One reason for this is because of the amount of effort it takes to recover.
What's important to remember, in fact, is that recovery is possible if you go to alcohol rehab in Newcastle-under-Lyme.
While it's difficult to find statistics for Newcastle-under-Lyme specifically, across Staffordshire, the county council reported in 2021 that drug-related deaths are rising and alcohol consumption is higher than the national average.[1]
Many people in the area are struggling to manage addictive behaviours.
Although you might feel stressed thinking about what's ahead in relation to quitting, with the right treatment and support, you can make the healing journey much easier.
Please call our 24-Hour Helpline:0800 140 4690.
About alcohol addiction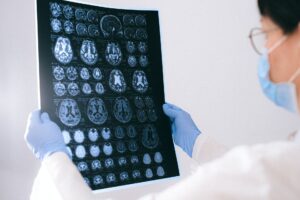 Understanding what alcohol addiction is, is important as it can change the way you feel about yourself and how you act going forward.
Addiction isn't a choice. No one decides that they want to become an "addict".
Unfortunately, for some people who take substances in an experimental or recreational way, to begin with, there are various factors that mean they're predisposed to developing an addiction.
Some people believe – falsely – that addiction is a choice; because some can drink alcohol and keep it to recreational use, while for others, it becomes a problem.
In the case of addiction, alcohol changes the neural pathways in the brain, and it also affects the reward system. Due to this, psychological addiction forms.
Due to how alcohol affects the brain's amino acids and hormonal regulation, it also creates physical dependency. When this happens, withdrawal can be especially dangerous as the body has come to rely on the substance to function.
Entering an alcohol rehab in Newcastle-under-Lyme is the most effective way of treating alcohol addiction.
Please call our 24-Hour Helpline:0800 140 4690.
What is rehab for, and what happens there?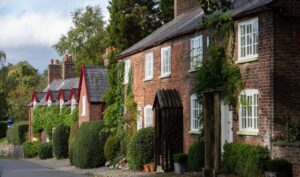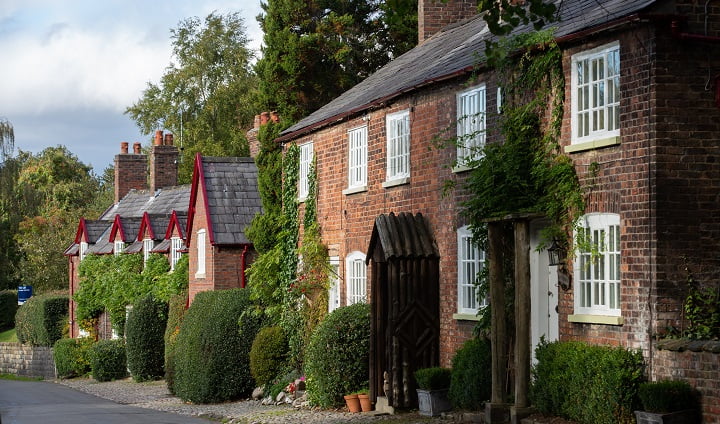 Rehab clinics are treatment centres for people who have developed addictions to alcohol and drugs. You'll be made to feel very welcome when you stay as they're designed to feel comfortable and relaxing.
Staff welcome you and settle you in, introducing you to other residents and showing you to your room. It's likely you'll have one or two assessments on your first day in order for the therapists to understand what treatments are required on your programme.
What you get at rehab:
24-hour care
An individualised treatment programme
Healthy meals are prepared by the in-house chef
Please call our 24-Hour Helpline:0800 140 4690.
What interventions can you use at home?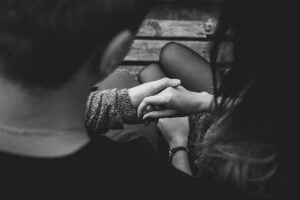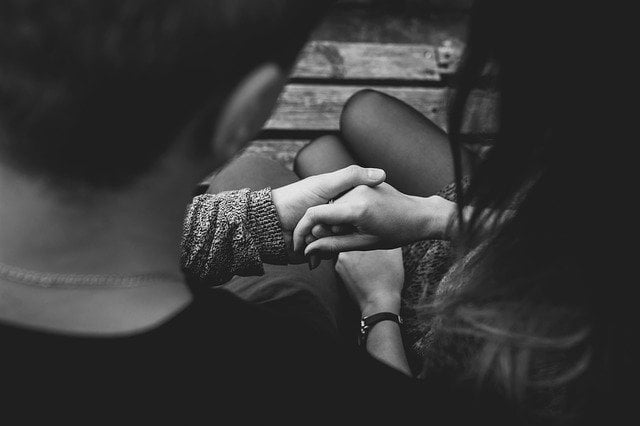 At home, if you're supporting a loved one who has developed an addiction, there are various interventions you can implement.
It's helpful to consider how unwell you're loved one is and how urgent it is for them to receive help. Some people, however, won't be ready or willing to accept rehabilitation support.
The two main types of interventions you can use are great at giving you direction when all else seems helpless.
If you're loved one is unwilling to accept support, or in denial of their addiction, the CRAFT intervention can be used. This is where you and the rest of the family follow guidelines on communicating with your loved one who has an addiction.
Depending on where your loved one is in the cycle of change, there are different ways to interact. This approach is more subtle and involves focusing on healthy behaviours in moving your loved one towards considering rehab.
If your loved one is seriously unwell and you fear for their life or if the household is under particular strain due to their addiction, then a traditional intervention might be more useful.
Here, you'd be supported by a professional to approach your loved one and discuss their addictive habits, what treatment options there are, and some families even put in place an ultimatum if other members of the household are negatively impacted.
There is, of course, no right or wrong way of doing this, although remaining compassionate is imperative.
Please call our 24-Hour Helpline:0800 140 4690.
Rehab costs in Newcastle-under-Lyme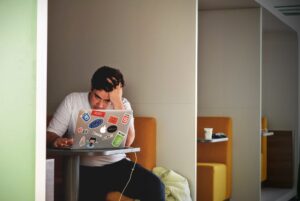 Depending on which type of rehab you go to, how long you stay, and what treatments you have, you can expect the cost of rehab to vary.
Some very high-end rehab clinics charge around £495 a day. On the other hand, there are budget options that come in around £1000 a week.
To find out the cost of alcohol rehab in Newcastle-under-Lyme, you'll need to do a little research. It's also helpful to make a comparison with other clinics that are a bit further away.
Does the NHS fund drug and alcohol rehab in Newcastle Under Lyme?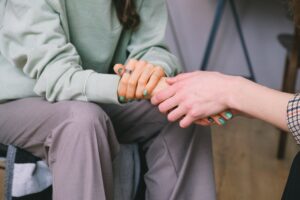 In some cases, it's possible to be funded by the NHS to go to a private rehab in Newcastle-under-Lyme. In order to access this funding, there are a few factors you'll need to take into account:
It's only available to those from low-income households
You need to be in regular contact with local drug and alcohol services
You need to be able to provide evidence that you're trying everything you can to quit alcohol/drugs (linked to point 2)
You apply for the funding through the local council, who will decide out of many applicants who will be awarded the funding
Please call our 24-Hour Helpline:0800 140 4690.
How long will you be at rehab?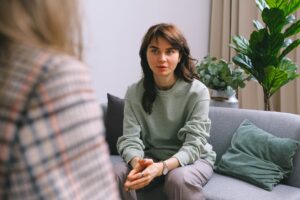 When you enter rehab, you'll want to get the most from it. This means you'll need to put a bit of time in. While some people stay for detox only, which is around seven to ten days, most will stay longer.
The detox process is important as it gives the body a break and gets you through the worst of the withdrawal.
However, to successfully equip yourself for the future to manage your addiction, you need to participate in a programme of psychological and alternative therapies too.
As well as learning what you will, you need a bit of time to practise new skills and techniques. In the majority of cases, people are recommended to stay at rehab for 28 days, although some might stay a week or so longer than that.
Please call our 24-Hour Helpline:0800 140 4690.
Rehab options; NHS or private?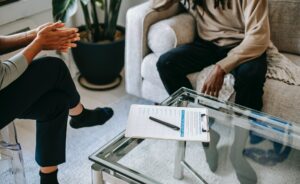 You can go for either NHS addiction treatment or opt for a private alternative. There are some differences in what they offer.
NHS treatment is found at the local drug and alcohol service. They work with people at all stages of addiction. Staff offer some one-to-one support and facilitate weekly group sessions. People might remain linked to a service for six months or many years.
At a private drug and alcohol rehab in Newcastle-under-Lyme, you receive 24-hour care from a team of experts. Staff have worked in addiction for years and remain up-to-date with changes in treatment as to what will suit you best.
There are physical detoxes available, as well as a range of complementary therapies. Patients usually stay for around a month.
The difference between inpatient and outpatient services in Newcastle Under Lyme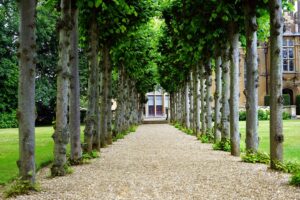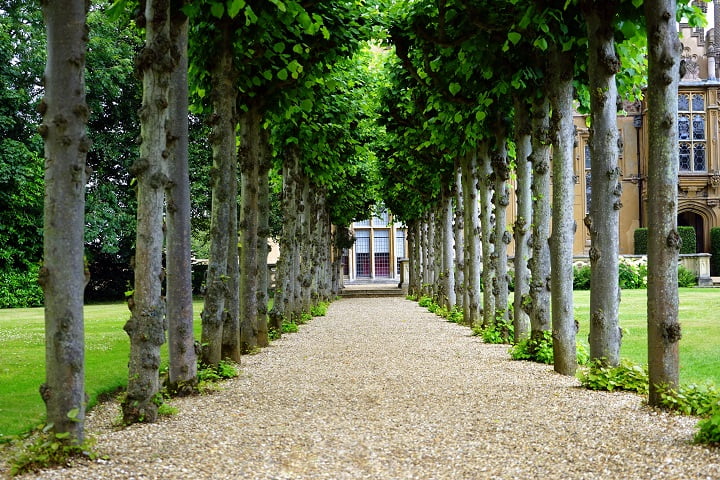 You can access both inpatient and outpatient services to be treated for alcohol or drug addiction. They're slightly different by the fact that inpatient means you'll be staying at a residential clinic to be treated.
This means you'll have your own bedroom (or maybe a shared one depending on what you opt for) and will stay for a period of time.
Private rehab clinics are mainly inpatient facilities. However, some offer post-rehab outpatient services for people who have stayed there.
Outpatient services are where you carry on with life as usual; living at home, going to work, running the household, but going to a rehab clinic at particular times to receive treatment.
You might go for a therapy appointment at 10 am every Friday, for instance, or go to a 12-Step group every Thursday evening. In addition, council-funded rehab centres offer outpatient services.
Please call our 24-Hour Helpline:0800 140 4690.
Alcohol detox and rehab in Newcastle Under Lyme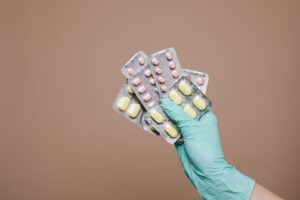 Thousands of people throughout the UK have alcohol addictions. It's seriously addictive and has negative side effects for those who drink a lot and often.
Although we're not recommended to drink more than 14 units spread over a week (about six pints), many people drink more than that.
Drinking alcohol can cause mouth, throat, breast, liver, and other cancers. In addition, it changes thyroid functioning and brain chemistry, impairing mental health.
Sadly, alcohol causes physical dependencies, and when this happens, alcohol detox is essential.
Going to alcohol rehab in Newcastle-under-Lyme means you get the best treatment for alcoholism.
Withdrawal symptoms include:
Sweating and tremors
Mood swings, including anxiety and depression
Nausea, vomiting, and diarrhoea
Confusion and hallucinations
Seizures
You'll first have to undergo a detox period where a doctor will prescribe medication (i.e. Librium). You'll take a tapered prescription over seven-to-ten days to be weaned off the alcohol safely.
Afterwards, you'll move into the area of emotional and mental recovery work, where you really begin to heal.
You'll have therapies and activities that support you in understanding how your addiction developed and what you need to do to manage it safely in the long-term.
Please call our 24-Hour Helpline:0800 140 4690.
Rehab for cocaine in Newcastle Under Lyme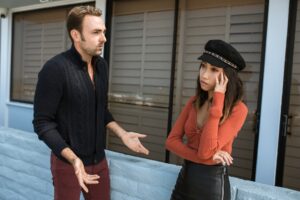 You can stay as a resident at a drug rehab to receive intensive treatment for cocaine and crack-cocaine addiction.
This is quite common as the rise in the use of this substance has taken hold of Europe, particularly the UK.
Cocaine not only ravages mental and physical health but also tears apart families and creates an enormous amount of debt.
Ongoing use can lead to anxiety, panic attacks, suicidal thoughts and behaviours. In addition, it reduces the effectiveness of your immune system and increases the risk of diseases.
When you access rehabilitation treatments, the psychological drives that underpin your addiction are addressed. You come to understand how cocaine changes the thought patterns that compel your habits.
With staff, you learn the skills to change these so that you can regain control of your life. Where necessary, staff can also offer support on how to regain control of practical issues, such as those linked to finances and housing.
Please call our 24-Hour Helpline:0800 140 4690.
Rehab for heroin in Newcastle Under Lyme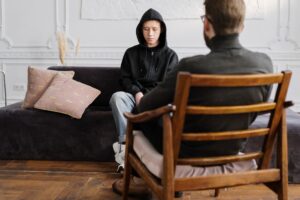 Drug rehab in Newcastle-under-Lyme will treat people who have developed heroin addictions through two main stages; physical detox and psychological treatments.
Heroin addiction causes serious withdrawal symptoms, including;
Shaking and sweating
Confusion and hallucinations
Sickness and diarrhoea
Deep muscle and bone pain
In terms of your mind, long-term heroin use changes your neural activity and hormonal balance, resulting in your cognitive processing becoming severely impaired.
Staff at rehab will medically oversee your detox to ensure your withdrawal is as comfortable as possible. This will be a medicated detox with a seven to ten-day Subutex prescription , which will wean you off the heroin.
When you're through this part, you'll then begin psychotherapies like dialectical behavioural therapy to address any emotional pain hidden underneath heroin use.
Relaxing activities will help you to ground and connect to your body and external environment in a relaxing way.
Rehab for cannabis in Newcastle-under-Lyme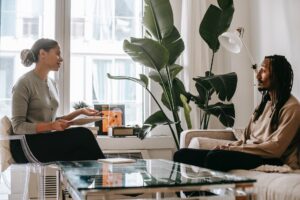 When you become addicted to cannabis, you develop a psychological addiction. This means that the withdrawal symptoms are very much linked to thoughts and emotions.
As you deplete the substance, you can experience mood swings, low mood, aggression, and nightmares are also very common.
Cannabis use can also cause people to experience paranoia, anxiety, and psychosis. THC is strong, and with the increase in people growing at home and using chemicals to force growth, the effects are a lot stronger than they were thirty years ago.
Drug addiction to cannabis is treated at private rehabs using various psycho-social treatments. Therapists work with you to alter your ways of coping and to change how you feel about life in general.
Please call our 24-Hour Helpline:0800 140 4690.
What therapies are on offer at rehab in Newcastle Under Lyme?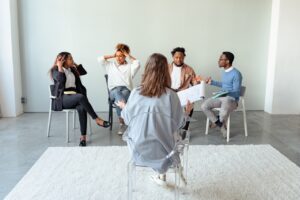 It's important your addiction treatment covers your emotional, physical, and psychological health and well-being.
As such, alcohol rehab in Newcastle-under-Lyme offers you a variety of therapies and activities to support you in recovering from alcohol or drug addiction.
Please call our 24-Hour Helpline:0800 140 4690.
A dual diagnosis at rehab in Newcastle Under Lyme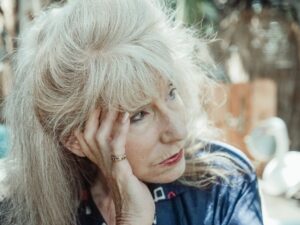 Some people entering rehab will receive a "dual diagnosis". All this means is that you have two conditions. In the addiction field, this usually means both an addiction and a mental health condition.
For example, when people live with depression, they might find it impossible to lift their mood and turn to cocaine . This, of course, releases dopamine making them feel a lift in your mood for a short while.
Despite the inevitable comedown, if a person remembers the "good part", they might seek cocaine again. When this happens often, it can lead to addiction.
It is also possible that a person may not have had a mental health condition when they started using cocaine, but they have developed one as a result of using it.
This is common as cocaine affects the brain chemistry, central nervous system, and heart so much that it can cause anxiety, a mental health condition.
Staff at rehab will treat you if you have a dual diagnosis. Your treatment plan will include support for both conditions. This means you get the best start to recovery possible.
Please call our 24-Hour Helpline:0800 140 4690.
Will rehab support you around relapse?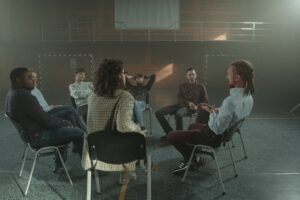 It's only natural for you to think about what relapse would mean after you leave an alcohol rehab in Newcastle-under-Lyme. Relapse is a part of recovery for thousands.
How you act following relapse is key to your success in recovery. Therefore, in the last part of your stay at rehab, you will develop and create a detailed plan to prepare for the possibility of relapse.
You'll discuss with staff what you think your main triggers are. You will then use this knowledge of your triggers, along with the new self-understanding that being at rehab has revealed, to formulate a relapse prevention plan.
The plan will outline what to do when you have cravings and when you feel triggered. Specifically what organisations, people, and activities you can take part in to reground yourself and regain control in the moment.
There will also be steps on how to manage should you actually relapse. Some people might remain in contact with the clinic after they leave for lighter ongoing outpatient support.
Please call our 24-Hour Helpline:0800 140 4690.
What other recovery support services are there in Newcastle-under-Lyme?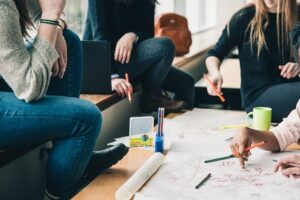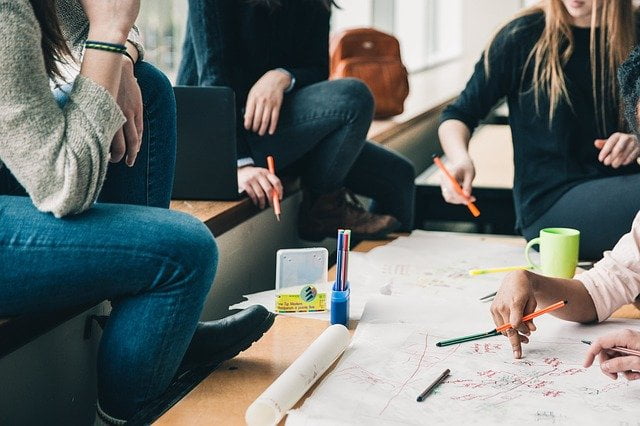 There are various other places you can go in Newcastle-under-Lyme to be supported around your addiction treatment.
Local drug and alcohol services that are funded by the government offer group sessions, drop-in clinics, needle exchanges, and harm reduction advice. Some counselling might also be available.
Alcoholics Anonymous is for you if you want to make social connections who understand what addiction feels like while having a place to go regularly.
Narcotics Anonymous is like Alcoholics Anonymous, but for people with drug addictions. You identify and place your faith in a higher power as being the driving force behind you maintaining sobriety.
SMART recovery groups are useful if you feel overwhelmed by how to face each day. These groups help you to break down your goals into practical, achievable steps.
Home detox is offered to some people who need support to quit a substance that has caused a physical addiction. You'll be supported by a doctor and be in daily contact with them about your symptoms and medical prescription.
If someone you love is struggling to cope because they're concerned about your health, then they can get support from Al-Anon or AdFam.
Please call our 24-Hour Helpline:0800 140 4690.
References
[1] https://moderngov.staffordshire.gov.uk/documents/s155228/04p%20-%20Public%20Health%20Performance%20Update.pdf