Drug & Alcohol Rehab in Redditch
Addiction, whether in the form of drug or alcohol addiction, is a monumental problem which the United Kingdom is facing.
The year from 2020 to 2021 saw almost 300,000 adults coming into contact with a drug and alcohol rehab provider in an effort to minimise the problems that they are suffering from addiction, and to eventually revert back to a sober and healthy life. with the intention of undergoing an addiction treatment programme.
Unfortunately, this figure was an increase from the previous year. This shows us that the number of people who are suffering from this brain disease is intensifying, and our country is struggling to meet its demand for care.
Redditch, Worcestershire, and the rest of West Midlands are not exempt from the problems which the United Kingdom are facing when it comes to addiction. In Redditch, figures indicate that the rate of alcohol-related and alcohol-specific hospital admissions in the area is increasing.
Not only does this affect the people who are addicted to these substances, it affects other people who require access to treatment services, but experience delays due to the high level of demand that these hospitals are facing.
When considering who was in treatment in areas such as Redditch and Worcestershire, it was estimated that almost half (49%) of patients undergoing addiction treatment were recovering from opiate addiction, whereas around 36% were recovering from alcoholism.
In Redditch and the rest of the West Midlands, substances such as cocaine, alcohol, and heroin are heavily associated with crimes. In fact, there is a strong correlation between substances and criminal offences.
Studies show that around half of crimes committed are done so by offenders who are under the influence of intoxicating substances. This applies to crimes of all classifications, whether misdemeanour, battery, sexual assault, and more.
Those who are committing crimes in the West Midlands are creating an enormous financial burden on its communities.
This is particularly the case for offenders who are under the influence of intoxicating substances. For this particular demographic (offenders who are addicted), they create costs on average of £26,000 per year due to their behaviour. This includes the damage and problems caused by their offences, as well as costs due to the intervention of social services and the police.
Clearly, there is a strong correlation between drug addiction and offenders, whether in Redditch, the West Midlands, or the United Kingdom in general. Frequently and excessively consuming substances such as drugs and alcohol lowers our inhibitions and exposes us to behaviour that we would not normally condone when sober.
To discuss your options for drug and alcohol rehab in Redditch, please contact our dedicated 24/7 team today on 0800 088 66 86
Is Addiction a Choice or Is It a Disease?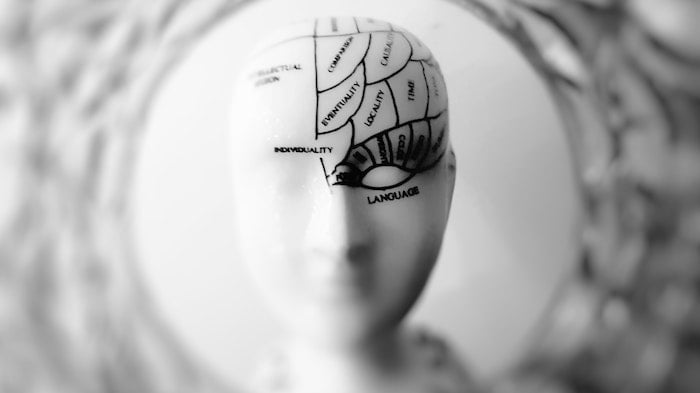 Today, addiction (or substance use disorder, or substance misuse) is officially recognised as a disease of chronic brain relapsing. The history of addiction is one which is full of stigmatisation and misconceptions.
However, after years of thorough research conducted by health practitioners and addiction specialists, neuroscientific studies provide evidence that addiction is in fact a brain disease.
According to guidelines published by the American Psychiatric Association, the world's largest psychiatric organisation, addiction is classified as a mental health disorder, known as dual diagnosis.
You can get free mental health support from organisations like Mind UK, Young Minds, Rethink Mental Illness, Samaritans and Papyrus.
At rehab, we can treat co-occurring mental health conditions such as:
If you would like to learn more about the disease of addiction and how a drug and alcohol rehab in Redditch will help you overcome it, call us on 0800 088 66 86
How Does Someone Develop Alcohol or Drug Addiction?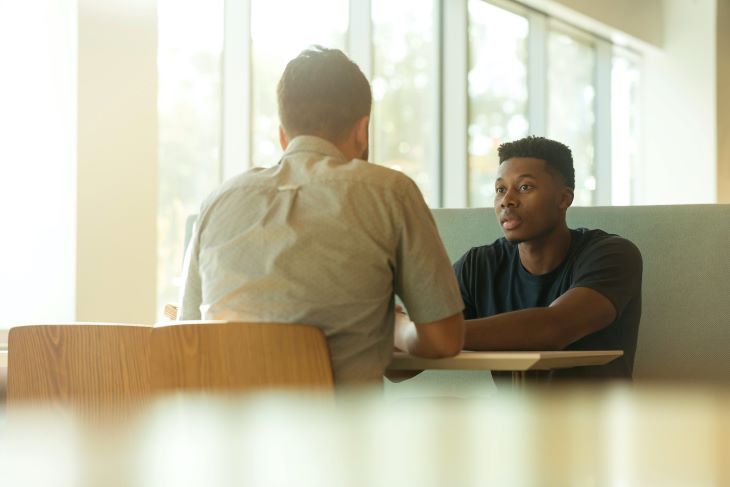 Neuroscientific evidence points towards addiction being a disease, and neuroscientists and health practitioners developed a model known as the brain disease model of addiction, which explains how addiction or dependence can develop, causing someone to physically and psychologically rely on a particular substance.
When someone consumes drugs or alcohol, they will experience a release of 'feel good' hormones in the brain, such as dopamine and serotonin.
After a person has spent a considerable amount of time consuming the addictive substances, structures in the brain will become altered in a way in which it becomes increasingly and physiologically dependent on these addictive substances.
When the person has developed a dependence on these addictive substances, they will begin to feel discomforting withdrawal symptoms.
These will come in the form of physical and psychological symptoms, and they will not cease until the person either fully abstain, or if they reinitiate the consumption of their addictive substance.
If they do not abstain but rather reinitiate their consumption, their tolerance will develop to these substances.
This means that in order to achieve the same level of dopamine release and euphoria which these substances brought, they will need to consume higher quantities. This will lead to extremely unhealthy levels of consumption, and inevitably, a more severe addiction.
Sources available that can also help determine if you might have an addiction include the Alcohol Use Disorders Identification Test, the American Society of Addiction Medicine criteria, the CAGE questionnaire and DSM-5 guidelines.
Overcome addiction with the help of a drug and alcohol rehab in Redditch – give our team a call on 0800 088 66 86
What Drug & Alcohol Addiction Does To the Mind & Body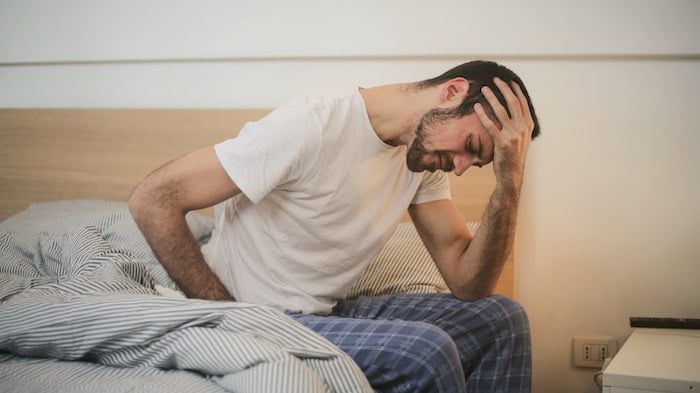 The side effects of drug and alcohol consumption are extensive, and they will vary in their degrees of severity.
While one person may experience mild withdrawal symptoms, another may suffer from severe withdrawal symptoms in addition to diseases and other forms of illnesses. They will experience physical and psychological health complications, and their behavioural patterns may be altered significantly.
Short-Term Side Effects of Drug and Alcohol Addiction
Some of the physical withdrawal symptoms associated with drug and alcohol addiction include migraines, sweating, fatigue, lethargy, weakness, vomiting, decreased hunger and malnutrition, dehydration, sweating, shaking, seizures, and complications which can lead to death.
This depends upon the type of drug you are using, such as alcohol, cocaine, cannabis, crack cocaine or heroin.
Usually, there is a direct correlation between how many units of the substance someone consumes, and how severe their symptoms are.
Physical symptoms, when severe enough, can lead to death. Because of this, patients will need to undergo their detox in an environment which is supervised by health practitioners. This can be done at a medically supported drug and alcohol rehab in Redditch by undergoing a medicated detox.
While many substances will yield both psychological and physical withdrawal symptoms, some may lean to one side more than the other.
While alcohol will yield both physical and psychological symptoms, cannabis may present more psychological withdrawal symptoms for users, for example.
Psychological withdrawal symptoms can come in the form of insomnia, anxiety, depression, paranoia, hallucinations, psychosis, and much more. While they are just as problematic as physical withdrawal symptoms, they don't have the ability to directly lead to death, as physical symptoms can.
Long-Term Symptoms of Drug and Alcohol Addiction
Some of the long-term symptoms of drug and alcohol addiction include the development of diseases, and cancers, as well as cognitive and behavioural changes.
Some drugs are considered to be carcinogens, as is alcohol, which means that it increases the chances of developing cancers such as throat cancer, lung cancer, breast cancer, and more.
Furthermore, people who consume alcohol in frequent and excessive quantities are much more likely to develop liver diseases. Alcohol-Related Liver Disease and Alcohol Liver Cirrhosis are some of the leading causes of death among alcohol consumers. Not only do many lives succumb to these conditions, but many of them are also entirely preventable.
Subjects who are addicted will experience compulsions. When they are working, studying, or spending time with their loved ones, they may be preoccupied with thoughts of when their next consumption will take place.
This can ruin their work performance, their academic performance, their relationships, and also their mental health.
Mental health disorders such as anxiety, depression, and trauma are not uncommon in people who are addicted to substances such as drugs and alcohol.
There is a strong correlation between these mental illnesses and addiction, and they both have a profound effect on each other. Mental illnesses can lead to addiction, and addiction can lead to mental health illnesses.
If you have an alcohol addiction you will need to have an alcohol detox before you can begin any treatment. This means you will likely experience alcohol withdrawal symptoms.
For a physical dependence on a substance, such as alcohol, you will need a medically-assisted detox – this is underseen by a doctor or medical professional. You will also need one of these for heroin withdrawal for example.
After your detox, you may be prescribed Librium or Chlordiazepoxide which will help with the symptoms of withdrawal.
Long-term complications of substance abuse include:
Hepatitis
Seizures
Wernicke Encephalopathy
Alcohol Withdrawal Syndrome
If you're concerned about the impact of addiction on your mind and body and are seeking support from a drug and alcohol rehab in Redditch, call us today on 0800 088 66 86
Addiction Rehab Admission: Entering a Drug & Alcohol Rehab in Redditch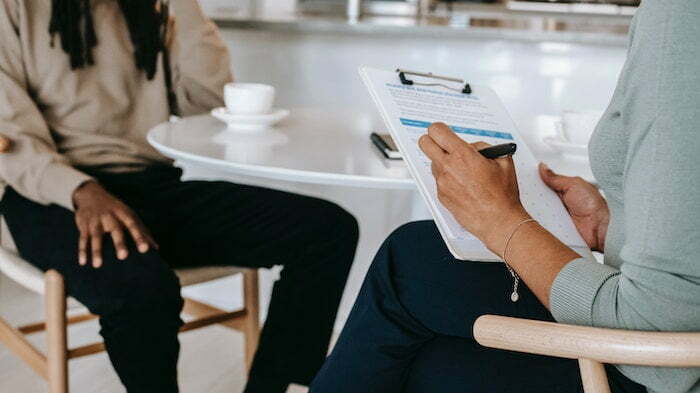 In order to enter a drug and alcohol rehab in Redditch, you can do so through self-referral or you can utilise a provider such as Rehab Recovery in order to help you find the most optimal form of rehab and addiction treatment in your area.
No two rehabs are the same, and this is just as much the case in Redditch as it is anywhere else. This must be considered when looking for somewhere optimal to foster your recovery.
At Rehab Recovery, we can conduct a quick and easy health assessment over the phone and free of charge in order to understand your condition more thoroughly and to identify a drug rehab facility which will cater to your needs.
A health assessment will merely require the addicted person to answer some questions with an experienced and trained admissions officer from Rehab Recovery.
These questions will be related to the addicted person's medical history, substance addiction, physical and mental health, and any other additional health requirements that they may have.
Once we have gathered information about the addicted person's condition and their unique requirements, we can refer them to a rehab which will cater to their personal needs.
This facility will optimise their recovery and will be suited to their budgetary limitations or other personal requirements.
At rehab, a range of conditions and addictions can be treated, including:
Begin the admissions process at a drug and alcohol rehab in Redditch today by calling us on 0800 088 66 86
Medicated Drug & Alcohol Detox at Rehab in Redditch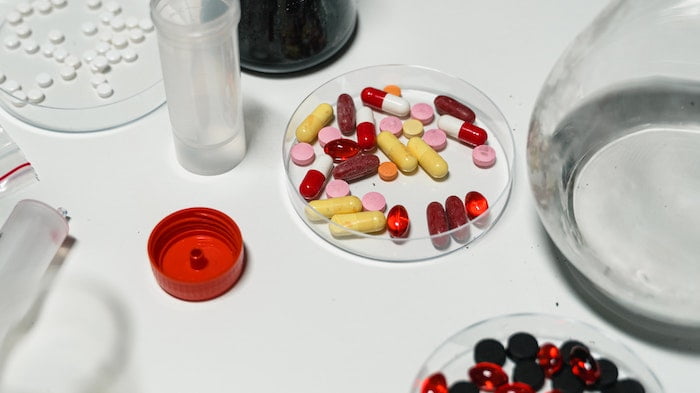 Some patients, depending on their unique case of addiction, will be required to undergo a medicated detox when they arrive at their drug and alcohol rehab in Redditch.
This is an important step for those who are suffering from a high risk of relapse and also a high degree of withdrawal symptoms.
Not only can the withdrawal symptoms associated with addictive substances have the potential to interfere with someone's recovery process, but they can also be potentially fatal.
Because of this, they will require strict supervision and thorough medical support as they are overcoming the detox stages of their recovery.
Some patients will be in a condition where they can abstain and quit 'cold turkey' from their drug or alcohol consumption immediately, and they may experience withdrawal symptoms but not to an extreme extent.
Others may be required to 'taper', where they will gradually reduce their consumption, because abstaining suddenly may harm them.
Some of the most severe forms of symptoms include trembling and seizures and they can lead to fatality if not carefully monitored. At a drug and alcohol rehab in Redditch, patients who require a medicated detox will receive medication prescribed by an addiction physician in order to minimise their symptoms.
These medications prescribed will more often than not be used to reduce symptoms of anxiety, insomnia, or seizures depending on the patient.
Home Alcohol Detox: Is it Safe?
If a patient enters a drug and alcohol rehab in Redditch as an outpatient, it is possible that they will undergo the medicated detox at home.
This is called a home detox, and it allows patients to retain much more flexibility in order to tend to responsibilities at home and work.
While this is possible, it isn't necessarily optimal. It would only be beneficial for those who are suffering from very mild forms of addiction.
If someone is suffering from a moderate or severe form of addiction (such as delirium tremens), and inevitably a high chance of relapsing or high levels of withdrawal symptoms, they will likely fail in their attempt to abstain and detox.
Ensure that your recovery is safe and effective with the help of a drug and alcohol rehab in Redditch by giving us a call on 0800 088 66 86
How Much Does it Cost to Recover at a Drug & Alcohol Rehab in Redditch?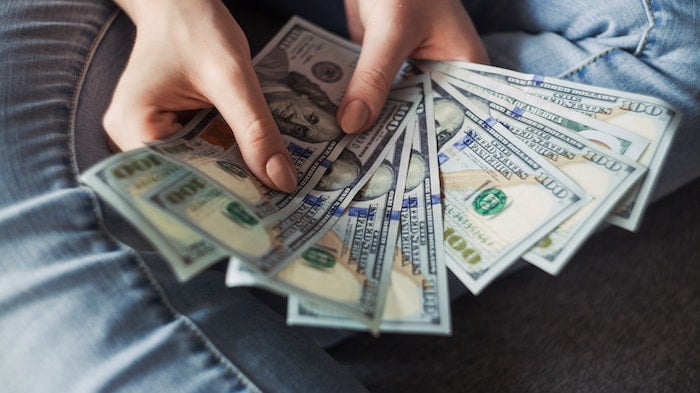 When taking into account what you are looking for at a drug and alcohol rehab in Redditch, pricing and budget will surely be on your list. Patients can choose whether or not they enter a rehab which costs or is free, but they will also receive guidance and advice on which will benefit their recovery most.
They can enter a public drug and alcohol rehab as an outpatient, or they can undergo inpatient treatment at a residential rehab.
Entering a Public Drug Rehabilitation and Alcohol Rehabilitation in Redditch as an Outpatient
Entering rehab as an outpatient typically means that the patient will not need to pay for treatment. Additionally, they will not be required to stay overnight, providing them with more freedom and flexibility when compared to inpatients at a residential rehab.
However, there are a number of drawbacks when it comes to undergoing addiction treatment at a free or public rehab. Because the demand is high, patients may be expected to wait for as long as months in order to receive treatment.
During this waiting time, it's possible that their addiction may worsen, and that their requirements may change.
Additionally, patients may undergo an addiction treatment programme which lacks personalisation or intensiveness. Because these treatment centres are attempting to meet the needs of a high number of patients, they may struggle to personalise treatment or offer enough time for them to recover.
Outpatients will typically spend a few hours per week undergoing therapy and addiction counselling, however, patients who are suffering from a moderate or severe form of addiction, or co-occurring disorders (e.g. mental health disorders and addiction), will be required to undergo a more intensive and comprehensive form of addiction treatment.
Several free and NHS-run recovery services operate in and near Redditch, including:
1. North CAMHS Redditch and Bromsgrove
Address: The Pear Tree Centre, Redditch, B97 4BD
Telephone: 01527 488 650
Website: https://www.hacw.nhs.uk/specialist-camhs/
2. Cranstoun – Worcester
Address: Castle House, 14 Castle Street, Worcester, WR1 3AD
Telephone: 0300 303 8200
Website: https://cranstoun.org/help-and-advice/alcohol-other-drugs/
3. Herefordshire & Worcestershire Health and Care Trust
Address: Kings Court, Charles Hastings Way, Worcester, WR5 1JR
Telephone: 01905 760 000
Website: https://www.hacw.nhs.uk/
Although the idea of coming to a rehab centre might seem frightening at first, you will soon find that you make new, compassionate and understanding friends.
You can also contact organisations such as Al-Anon, Alateen, Change Grow Live, Turning Point, We Are With You, the National Association for Children of Alcoholics and the NHS Foundation Trust.
Entering a Residential Drug and Alcohol Rehab in Redditch as an Inpatient
Because residential rehabs are privately funded, patients will be expected to pay for their treatment and stay at these facilities. Patients may need to pay around £1,000 to £10,000 per week for their recovery programme, or around £4,000 to £40,000 to stay at their drug and alcohol rehab in Redditch for 28 days.
However, the price of a private or residential drug and alcohol rehab in Redditch is location dependent. Its price will vary according to many different factors including the quality of its facilities, whether it has luxury value, its reputation and experience, and so on.
Patients will not need to opt for stereotypical luxury rehabs which are attended by celebrities, and they can take additional measures in order to minimise the costs by opting for more modest forms of accommodation or multi-occupancy accommodation, for example.
The rehab facility may also help patients set up a payment plan to pay for their treatment in instalments.
To discover how much your stay at a drug and alcohol rehab in Redditch is likely to cost by calling us today on 0800 088 66 86
Addiction Therapy at a Drug & Alcohol Rehab in Redditch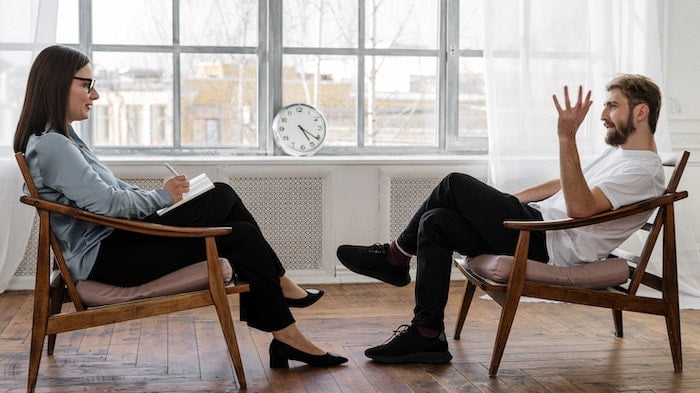 The definition of the word therapy is to treat and heal someone from an injury or disorder that they may have. This means that therapy is not confined to one form, but it can include many different forms as long as it can bring about change in healthy ways among patients.
Addiction, whether to substances such as drugs or alcohol or behavioural activities, is a complex disease which can be caused and amplified by a range of different factors.
Often, when someone is suffering from an addiction, there are many contributing factors, rather than one single predominant factor as to why they've developed this addiction.
Some of these factors may include negative relationships with other people such as family members, poor and self-destructive tendencies, social and environmental factors, stress and anxiety related to financial or housing insecurity, and much more. This is why it is necessary to use an extensive range of methods to optimise recovery.
Different forms of therapeutic approaches, when employed effectively, can combine together in order to deliver successful results among patients suffering from addiction.
Below are some of the different types of therapy you can experience at drug and alcohol rehab in Redditch.
1. Cognitive Behavioural Therapy (CBT) for addiction
Each and every form of therapy used at therapy has a history of being effective in helping patients with their recovery progress. However, Cognitive Behavioural Therapy (CBT) has a history of being one of the most influential methods when treating people who are suffering from substance use disorder.
It is one of the most frequently used forms of therapy to treat addiction and is highly likely to be included at a drug and alcohol rehab in Redditch.
It is incredibly versatile in the sense that it can be used to treat patients suffering from addiction, anxiety, depression, schizophrenia, trauma, and more. Since so many patients suffering from addiction also suffer from co-occurring disorders such as anxiety or depression, this can help them address multiple issues at once.
It is also an example of individual therapy. This means that patients will have undivided attention and maximised talk time with their licensed counsellors. Because of this, patients will be able to identify and address their negative habits and behavioural tendencies which can prove to be destructive in the grand scheme of their recovery and their life.
Some of these self-destructive tendencies may include cognitive distortion, self-hate and self-loathing, self-medicating with drugs and alcohol and turning towards other negative coping mechanisms, and much more.
Patients will learn about and develop healthier coping mechanisms which will not only improve their recovery but many other aspects of their life including relationships, mental health, and more.
2. Dialectical Behavioural Therapy (DBT) for addiction
Dialectical Behavioral Therapy (DBT) is similar to Cognitive Behavioural Therapy. What makes Dialectical Behavioural Therapy similar is that its purpose is to help patients become more healthy and productive by finding new ways to cope with difficulties in life.
What makes this slightly different to Cognitive Behavioural Therapy is that this form of therapy specifically caters towards patients who experience strong feelings and emotions. Overcoming addiction is a momentous task.
When taking into account other factors such as unrelated stress and anxiety, recovering can become an even steeper uphill battle.
If someone is suffering from intense emotions and cannot deal with them appropriately, they will harm their relationships, and potentially harm others or themselves, whether emotionally or physically.
Dialectical Behavioural Therapy will help patients process these emotions more effectively. While setbacks and negative emotions are inherent to life, patients will become more capable of managing them more effectively, and remaining proactive when they may have previously suffered profoundly due to these feelings.
3. Motivational Interviewing & Motivational Enhancement Therapy for addiction
The task of recovery can be an incredibly daunting one, and when patients are already suffering from the effects of addiction, it may seem like an overwhelming undertaking to abstain from the addictive substance and return to sobriety.
However, every single patient has the pre-existing abilities which are required in order to recover from their addiction. Motivational Interviewing and Motivational Enhancement Therapy are implemented in order to increase the patient's motivation towards recovery and to change their ambivalence or scepticism towards recovery methods with commitment.
When patients are experiencing feelings of doubt or scepticism towards rehab, their commitment towards therapy and addiction counselling may be reduced.
Motivational Interviewing and Enhancement Therapy seek to improve and reinforce this motivation and commitment in order to maximise the effectiveness of other methods of therapy.
Motivational Interviewing and Enhancement Therapy typically adopt the format of individual therapy, and a licensed counsellor will ask many evocative questions to the patient and discuss their reasons for recovery, and so on.
By openly communicating about the intentions behind their entry into rehab and the factors which matter most to them when it comes to recovering from addiction, they will likely experience a significant increase in motivation and commitment towards recovery.
Openly discussing things which are sentimental or personal towards the patient (e.g. relationships, family members) can help them achieve their recovery by reinforcing why they are in rehab.
4. Holistic Therapy for addiction
Holistic Therapy is a diverse and unique form of therapy because it can include a range of different activities which yield different benefits.
Adventure therapy, music therapy, art therapy, Reiki, Tai Chi, acupuncture, equine therapy, massages, yoga, tai chi, and mindfulness are just some of the many examples of Holistic Therapy.
As anyone could tell by this list, examples are varying and extensive, with one activity posing different benefits than others. While adventure therapy may be exhilarating and active, massages may be peaceful and relaxing.
The results may be slightly different, but the objective is the same, to improve the physical, mental, and spiritual well-being of the patient.
Completing these activities will activate something called behavioural activation. This is when pleasant emotions are activated by taking part in and completing activities.
The act of completing a task or a set of goals which provide positive experiences increases well-being, sociability, and productivity, and can decrease stress, anxiety, social isolation, and more.
As the name implies, Holistic Therapy addresses the patient as a whole, rather than attempting to solve or relieve a single symptom of addiction.
Because the mental, physical, and spiritual are so tightly interwoven, improving one facet will improve another. If a patient is physically, mentally, and spiritually healthier, they are much more capable when it comes to addiction recovery.
5. Family Therapy
Whether the family has a positive or a negative relationship with their loved one who is undergoing addiction treatment, their presence can be significant when involved through Family Therapy.
There are many different factors which can influence someone's addiction. These factors can include work-related stress, mental health disorders, genetic disorders, upbringing environment and relationship with family members.
When a patient has a negative relationship with his or her family members, it could be an attributing factor towards the development of their addiction. Toxic relationships and environments, as well as destructive behavioural patterns, can lead to addiction and substance use disorder.
Because of these negative relationships, patients may have turned towards drug and alcohol consumption as a form of self-medicating.
People who live in dysfunctional and toxic environments are far more likely to suffer from mental disorders and are likely to turn towards addictive substances as a way to self-medicate.
Additionally, children absorb and accumulate many of the behavioural patterns which are displayed by their family members within their household. If a family member had a habit of heavy drinking or consuming drugs, for example, the child will be more susceptible to developing these habits in the future.
If the family exhibits a range of problematic behavioural patterns, they will be addressed throughout therapy.
A licensed counsellor will help them understand why their form of behaviour is negative and how it is affecting their loved one's addiction, and the counsellor will help them practise healthier habits in an attempt to rebuild their relationship with their loved one and to create a healthier and happier home living environment.
If the family is very supportive and understanding of their loved one, they will be likely to attend therapy sessions in order to help optimise their loved one's recovery.
Not only will they learn about the complex issues of addiction and ways to support their loved one's recovery, but they will also foster an environment which encourages open communication.
Examples of Family Therapy include but aren't limited to:
Family Behaviour Therapy: Family Behavioural Therapy was created in order to improve the mental well-being of not only the patients but their family members. It also aims to improve the relationship that they have with each other.
Functional Family Therapy: This form of therapy focuses on improving the level of communication within the family. By improving the level of open communication, the home environment will increasingly become non-judgemental and more understandable.
Multidimensional Family Therapy: Similar to Functional Family Therapy, Multidimensional Family Therapy aims to improve how family members interact with one another in order to create a healthier family dynamic.
Multisystemic Therapy: This form of therapy is applicable towards patients who are younger, where their parents may have more of an influence on their choices. The goal is to help the parents understand how they can support their loved ones.
Brief Strategic Family Therapy: Behavioural patterns which are detrimental to the well-being of other family members will be tackled in Brief Strategic Family Therapy. As a result, family members will adopt and embody healthier habits and patterns of behaviour.
6.

Group Therapy for addiction

Group Therapy is complementary when combined with other forms of individual therapy such as Cognitive Behavioural Therapy. While individual therapy can offer maximised therapy and talk time for a patient with his or her counsellor, Group Therapy can offer a number of benefits.

Firstly, Group Therapy can allow patients to be heard by others. It allows them to have a platform in order to share their experiences with addiction and also their recovery.
Group Therapy allows people to increase the level of support they are receiving, and it also offers them the chance to support others, which can foster their own recovery.
This new form of support network can further reinforce a patient's willingness and motivation to sustain their newfound lifestyle of sobriety.
Additionally, symptoms of social isolation, which is common among patients, can be addressed by therapies which incorporate multiple participants.
Whether or not the addicted person is sharing a space with someone else, they may not be able to openly communicate their problems in a non-judgemental environment. Group Therapy offers this environment where they can share without fear of judgement.
7. Acceptance and Commitment Therapy (ACT) for addiction
Patients can also undergo Acceptance and Commitment Therapy (ACT) in order to help them accept the difficulties of dealing with addiction. Accepting that they are suffering from a chronic brain disease, rather than rejecting and dismissing the severity of it, is essential if patients want to recover successfully.
Undergoing Acceptance and Commitment Therapy will help patients develop a healthier and more proactive perspective. They will learn how to develop their psychological flexibility in order to overcome negative setbacks in life, rather than letting themselves be defined by them.
Setbacks and negative emotions are inherent to life. Patients will need to learn to accept now only the reality of their addiction, but how to overcome setbacks and difficulties in all aspects of life. Developing psychological flexibility will allow them to undertake challenges in life and move forward in life.
8. Contingency Management
Contingency Management is a form of treatment which can help patients remain committed to their recovery, in a different way than Motivational Interviewing. Rather than having them explore the reasons as to what makes them want to recover, Contingency Management can offer new reasons for the patient to recover through a range of external incentives.
Examples of Contingency Management can vary according to the rehab, family members, and so on. It can be highly personalised in order to encourage patients more. Some examples offer gifts to patients for each goal they achieve, which could be completing a day of sobriety, for example.
9. 12-Step Facilitation Therapy
The 12-Step Facilitation Therapy is also known as the 12-Step Programme. It is a foundational recovery programme and was originally created by the support group Alcoholics Anonymous.
This programme provides a list of tasks and items which patients can complete in order to shift their life in a more positive direction.
The purpose of the 12-Step Programme is for patients or support group members to complete the 12 steps, which will help them accept that they are addicted to particular substances and that the only way to overcome their addiction is to live a life of abstinence. Some of the 12 steps include but aren't restricted to:
Admitting our powerlessness over alcohol (or other narcotic substances)
Taking a moral inventory of ourselves
Making a list of the people we have harmed due to our addiction to drugs or alcohol
Admitting our wrongs to others
The 12 Step programme can be practised throughout the patient's stay at a drug and alcohol rehab in Redditch or after they leave their rehab. It is estimated that when patients attend support groups and undergo the 12-Step Programme, they are up to six times more likely to sustain their sobriety than those who do not practise this engagement strategy. The focus on the concept of a higher power.
Other types of therapy available at rehab include:
Drama Therapy
Eye Movement Desensitization and Reprocessing
Group Psychotherapy
Person-Centered Care
Rational Emotive Behaviour Therapy
Talking Therapies
Experience any and all of these effective treatments at a drug and alcohol rehab in Redditch by calling our team on 0800 088 66 86
Relapse Prevention Planning at a Drug & Alcohol Rehab in Redditch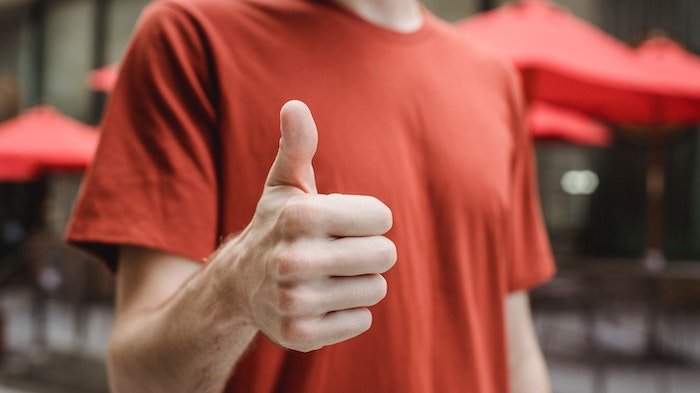 Staying at a drug and alcohol rehab in Redditch will help patients not only overcome their cravings, but it will also provide them with the knowledge and skills on how to maintain their life of sobriety once they leave rehab.
An effective relapse prevention plan will help patients not only identify relapse triggers but allow them to develop the necessary skills and knowledge in order to overcome them. Patients will learn to develop healthy coping mechanisms which can prevent a relapse from occurring.
Some forms of therapy, such as Cognitive Behavioural Therapy, are effective in helping patients develop resistance and awareness towards relapse triggers. This is because the skills developed throughout this form of therapy allow patients to avoid, identify, and overcome relapse triggers.
Patients will also learn other relapse prevention planning methods, such as HALT, which stands for Hungry, Angry, Lonely, Tired. This method helps patients to manage their physical and emotional cravings.
People who are addicted will usually experience physical cravings and a compulsion to indulge in their addictive substances. However, most will also experience emotional cravings. Emotional cravings are when someone is experiencing something negative in their life, and they require emotional or mental support in order to proceed.
However, when they are lacking this support, it may lead to self-medicating through drugs and alcohol.
Make sure that you beat addiction once and for all at a drug and alcohol rehab in Redditch – give our experts a call on 0800 088 66 86
Aftercare Following Drug & Alcohol Rehab in Redditch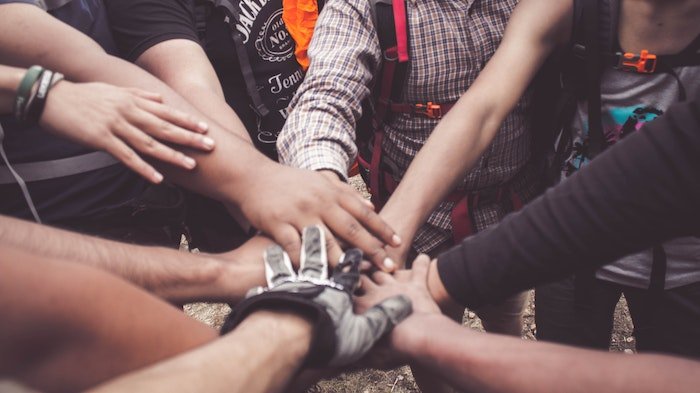 Not only is the time spent in rehab important, but it is also important that people are supported even when they have more autonomy after rehab.
In addition to the various forms of therapy, counselling, and relapse prevention planning which patients will undergo at their drug and alcohol rehab in Redditch, patients will undergo an aftercare programme in order to keep supporting them following their stay at rehab.
Former patients who continue to undergo a long-term recovery plan after leaving rehab are far more likely to maintain their recovery than someone who does not have a long-term plan in place.
Typically, aftercare services personalise their programmes in order to maximise the benefits for former patients. Some of the benefits of an aftercare plan include financial and career guidance, counselling, and more.
Some of the popular support groups which are associated with aftercare programmes are Alcoholics Anonymous, Narcotics Anonymous, Cocaine Anonymous and SMART Recovery,
Attending these support groups will allow patients to share their experiences with others and also gain insight into other people's experiences through support sessions. Support groups will provide an effective support network and community for former patients.
Match your stay at a drug and alcohol rehab in Redditch with an equally effective aftercare plan by calling us on 0800 088 66 86
Get Help Today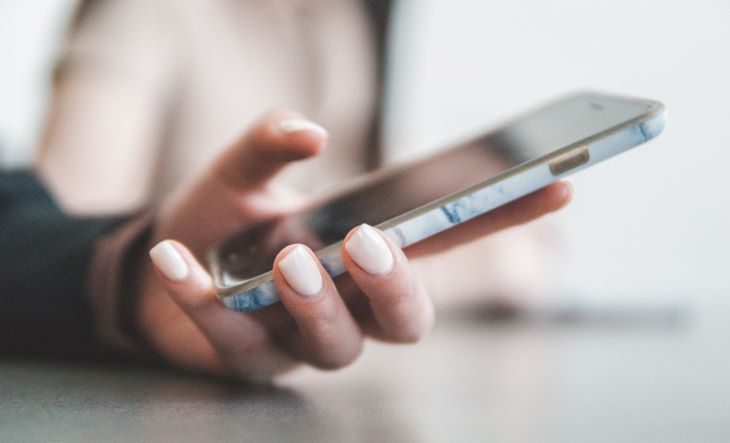 To discuss your options for drug and alcohol rehab in Redditch, please contact our dedicated 24/7 team today on 0800 088 66 86.
Every rehab in England and Wales that we work with is vetted by the Care Quality Commission. Most rehabs also follow guidelines set by the National Institute for Health and Care Excellence.
Get help for addiction across Worcestershire, including in Worcester, Bromsgrove, Kidderminster, Malvern, Evesham, Droitwich, Stourport-on-Severn, Catshill, Bewdley, Pershore and many more.