Drug and Alcohol Rehab in Evesham
Have you been thinking about entering an alcohol rehab in Evesham? There are many reasons this would benefit you if you're struggling with an alcohol or drug addiction.
In 2020, 22people died in the local area due to alcohol and drugs.[1] Addiction is having a devastating impact throughout the region.
To improve your health and well-being, and return to a substance-free life, find out about rehab and make the next step to recovery here.
Get the help you need from a rehab clinic in Evesham by calling us today on 0800 140 4690
What does it mean to have an alcohol addiction?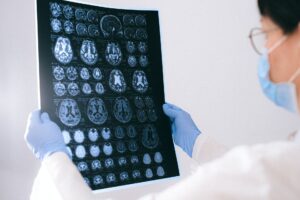 Addiction isn't a choice. Anyone who is living with an alcohol addiction knows this. What you might not be so aware of, however, is what is going on in the brain and body of someone suffering from addiction.
The physical and psychological effects of alcohol abuse stop your habit from being a choice – this is when your body and brain take over, and your habit becomes a compulsion out of your control.
Alcohol is a psychoactive substance which means it directly affects your brain. It activates your reward centre, and for some people, this can be impossible to ignore.
You return to alcohol because you want to reactivate the reward; this is when you start to form a behaviour pathway in the brain. For most people, this neural pathway in the brain is created without an addiction developing.
However, for the person who becomes addicted, they can't ignore this pathway. It might be that the pathway was genetically predisposed, or mental health conditions make it more compelling to return to.
At this point, the balance of brain chemicals, amino acids, and hormones are all changed, and the brain physically alters shape. When all this happens, alcohol habits have become an addiction and treatment at an alcohol rehab in Evesham is crucial.
You can read more about the disease of addiction here.
To learn more about the nature of addiction and how a rehab centre in Evesham can help you overcome it, call us on 0800 140 4690
What is it like at rehab in Evesham?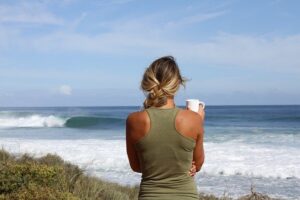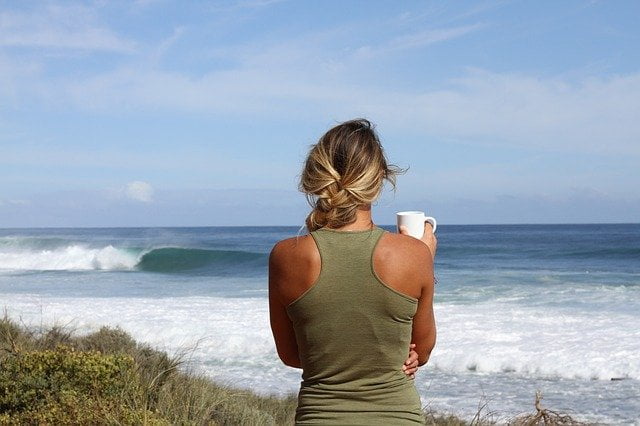 Professionally supported drug and alcohol rehab is one of the best ways to recover from addiction, giving you the optimum environment to receive addiction treatment and build the foundations of recovery.
You'll be supported by a team of staff who are trained and highly experienced in addiction and the difficulties you're facing.
Treatments cover the physical and psychological, so you might receive a drug detox programme and will be supported through psychological therapies as well.
Alternative therapies also provide a relaxed and enjoyable space to experience your inner world safely. In addition, you'll meet other residents and make social connections that might last a lifetime.
Addiction is not considered a 'choice' or 'moral failing' on behalf of the addiction sufferer – so the focus of rehab is always on returning agency to the patient.
Experience the many benefits of a drug and alcohol rehab in Evesham for yourself by calling us on 0800 140 4690
Holding an intervention in Evesham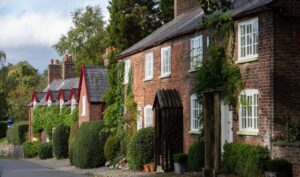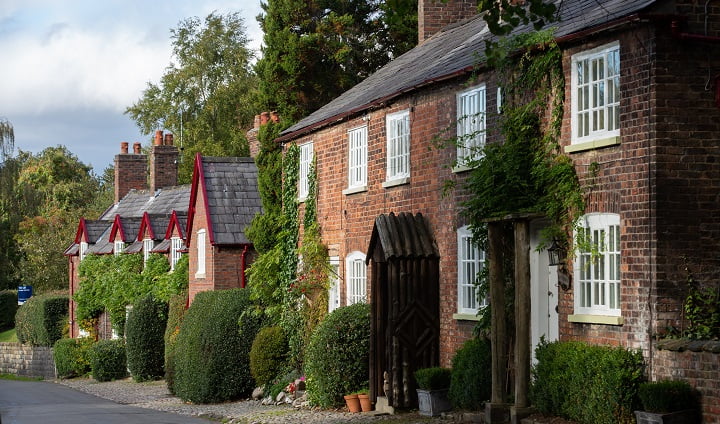 Sharing a house with someone who has an addiction can be especially challenging. When you love them, this is even more apparent. It's very common for family members to develop codependent dynamics, which aren't helpful for you or your loved ones.
Interventions you can use to support the household are:
The CRAFT intervention offers you a tool guide. You'll learn more about what addiction is and helpful ways to communicate and build a healthy relationship around it. This supports you and your addicted loved one. It's an intervention that focuses on positive reinforcement as a means to support change.
A traditional intervention is where you and a professional meet with your loved one to discuss the addiction, sensitively raise worries, and discuss their treatment options.
To make sure that you loved one gets  the help they need from an alcohol and drug rehab in Evesham, talk to our team today on 0800 140 4690
What is the cost of a rehabilitation stay in Evesham?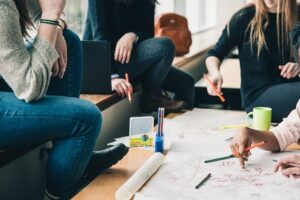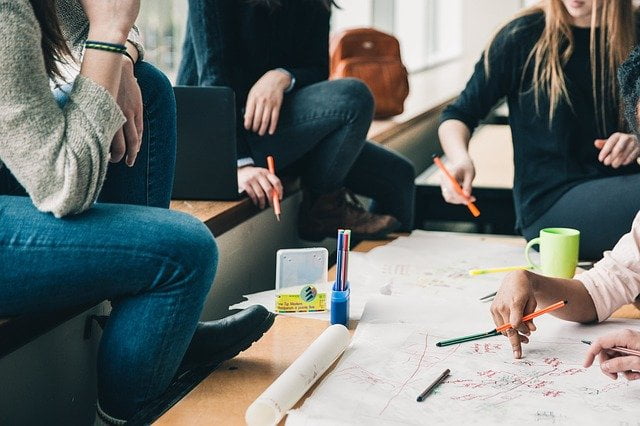 A stay at a drug and alcohol rehab in Evesham will vary depending on what it is you're looking for. The length of time, types of treatments you receive, and how "high-end" the establishment is will influence the cost.
To give you some idea, some rehab clinics cost around £10,000 a week, whereas others come in for as little as £1,000 a week.
If you'd like a personlised estimation of how much your stay at a rehab in Evesham is likely to cost, call us for free on 0800 140 4690
Can you get a drug and alcohol rehab stay funded by the NHS?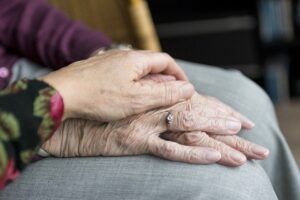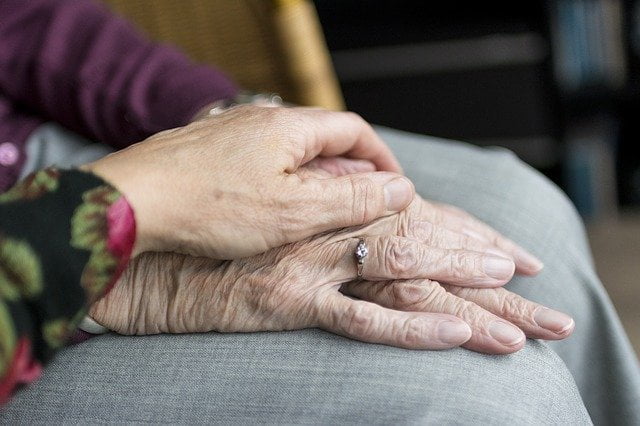 You may have heard of people going to rehab for "free". While they might not have paid, it certainly wasn't free! Their place would have been funded by the NHS or the local council.
It's possible for you to apply for funding if you meet the following criteria:
You are from a low-income household
You are in contact with council-funded drug and alcohol services and can demonstrate that you're doing everything advised by your caseworker to become sober
You are committed to recovery
When you meet these criteria, you can then apply to the council for funding. Keep in mind, though, that many people apply for the money, and it can be difficult to be granted it.
For help accessing rehab in Evesham using the NHS, talk to our experts today on 0800 140 4690
How long is a residential rehab stay at rehab in Evesham?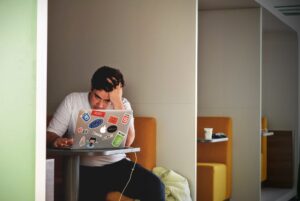 Some people might enter rehab to ensure they have a safe withdrawal through a medically-overseen detox. This might be the case if you're addicted to heroin, alcohol, or benzodiazepines. The stay would last around seven to ten days.
It's advisable, however, to stay beyond detox to benefit from psychological treatments addressing your drives behind substance use.
The usual amount of time that people stay in rehab is 28 days. This gives you full access to all the treatments you'll require and enough time to get used to practising how to manage your cravings.
Please call our 24-hour helpline on 0800 140 4690
Should you access NHS or private rehab services in Evesham?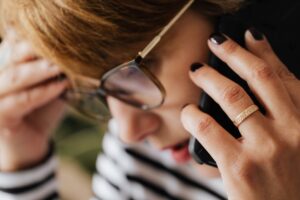 It's beneficial to understand the differences between how the NHS approaches addiction treatment compared to private clinics.
NHS or council-funded services serve everyone in the Evesham community who self-refers around addiction. They can be at any stage of substance use and addiction. There is some one-to-one support on offer, and group sessions occur weekly.
Private alcohol rehab in Evesham offers 24-hour care. You enter rehab to become sober, as do all the other residents who are there.
Staff are experts in the fields and provide lots of one-to-one input and therapy.
As a result, you have a wide range of treatments and an individualised approach to recovery support accessible to you.
For help choosing between NHS and private addiction treatment services in Evesham, call us today on 0800 140 4690
What are the differences between inpatient and outpatient treatment in Evesham?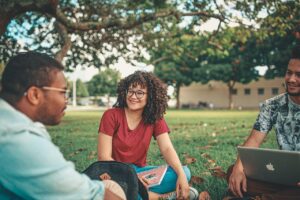 Inpatient service is where you stay overnight to receive treatment for drug addiction. This is usually in a residential rehab unit such as a private rehab clinic. However, it might also be at a hospital.
Outpatient services are where you live at home but go to a centre to receive therapy or medication. For example, in Evesham, this might be the local drug and alcohol service or the GP.
Alcohol detox and rehab in Evesham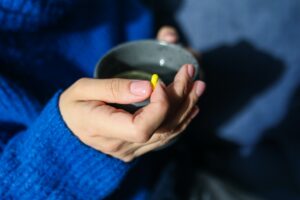 It's very difficult having an alcohol addiction. In some ways more than other addictions in the sense that alcohol is so freely available. Everywhere you turn, there are supermarkets, restaurants, and your friends' houses.
This, along with the fact that you can become physically dependent on alcohol, will add many destructive layers to the psychological addiction at the base level. These factors don't even take into account what led to the addiction in the first place.
The best way to quit alcohol is through an alcohol detox at an alcohol rehab in Evesham. Doing so means you'll be under the care of a doctor who will give you prescription drugs (i.e. Librium) to manage the following alcohol withdrawal symptoms:
Seizures
Hallucinations
Sickness and diarrhoea
Extreme sweating
The detox will take around a week. Once you have made it through this, you'll then move on to working on the psychological aspect of the addiction.
At this point, psychotherapy, perhaps those that emphasise talking or those that emphasise exercises and solutions, will provide you with the skills to begin recovery successfully.
Please call our 24-hour helplineon 0800 140 4690
Cocaine rehab in Evesham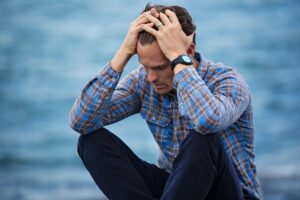 Developing a cocaine addiction unravels a new perspective on how the world of drugs works. You might think it's a substance that is really hard to get hold of.
However, in a world where its supply has increased, and dealers are taking advantage of county lines, cocaine is easy to get hold of, even in many rural communities.
In cities, all people need to do is make a phone call, and it's dropped off within an hour.
At the start of substance use, users often find this amusing and convenient. However, it's easy to understand that as problematic use sweeps in, this becomes a really serious problem in the attempt to quit.
Cocaine and crack cocaine have seriously damaging effects on your health. Your heart is put under strain, your lungs are at more risk of diseases, and your immune system is impaired.
On top of that are the negative mental health effects; anxiety and depression are common amongst cocaine users.
At a drug rehab in Evesham, you'll receive the attention and treatments you need.
There are various strategies you learn and practise to regain control of those racing and obsessive thoughts that keep leading you to the drug. You start to build the basis of substance-free life.
Cocaine detox will not be necessary, as cocaine is not physically addictive.
Overcome your cocaine addiction with the help of a drug rehab in Evesham – call us today on 0800 140 4690
Heroin rehab in Evesham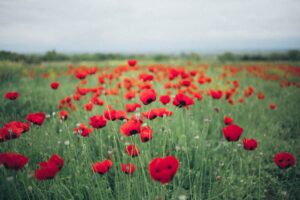 Unfortunately, people who are addicted to heroin seem to face harsher judgements than people who have other addictions. It makes no sense. Addiction is addiction.
People have different personalities and histories, and as such different substances seem to "fit" the way they think, feel, and process.
Like alcohol addiction, a heroin addiction creates both a psychological addiction and physical dependency. When the addiction is physical, the withdrawal can be especially distressing.
At this point, going to a drug rehab in Evesham offers the most suitable way to quit and begin your recovery.
You'll first begin with a heroin detox period which lasts around seven to ten days, during which a doctor will provide you with a prescription drug like Subutex.
This is to make sure that your withdrawal is as comfortable as possible.
When heroin detox is completed, and you're substance-free, you'll begin embarking on individual and group sessions that will equip you to successfully manage the physical and emotional aspects of the addiction successfully.
Overcome your heroin addiction with the help of a drug rehab in Evesham – call us today on 0800 140 4690
Cannabis rehab in Evesham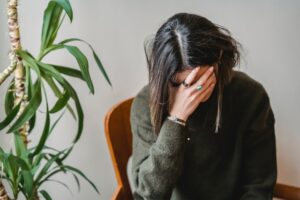 Many people become addicted to cannabis without realising it's become a problem. This is likely because cannabis isn't always associated with creating a typical drug addiction, which destroys health and family life.
While cannabis might not present the obvious and visible physical effects that other substances can, underneath, there can be some very serious side effects.
This is a drug that can cause severe mood swings, aggression during cravings, anxiety and depression, as well as paranoia.
Also, it's a drug highly linked to schizophrenia and psychosis.
So it's a drug that causes psychological addiction, and the mental health effects can be very severe.
At rehab, you'll take part in group work which will offer you insights and grounding techniques to manage uncomfortable emotional moments.
You'll discuss topics and perhaps create (i.e. in art therapy) as a way of processing your thoughts and feelings.
As well as this, you'll have individual input, which will support you in planning for a future of abstinence.
Cannabis detox is not necessary.
Overcome your cannabis addiction with the help of a drug rehab in Evesham – call us today on 0800 140 4690
Psychotherapies and alternative therapies at rehab in Evesham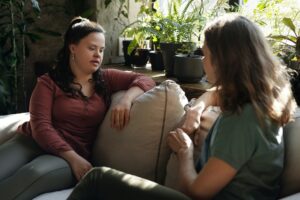 One of the great things about going to rehab in Evesham is the fact that you will be treated using a wide range of approaches and therapies.
This is key in addressing your alcohol or drug addiction because the illness is created through various factors.
As such, alcohol and drug addiction treatment need to be provided to you through various routes. There will be certain treatments that you respond to more than others. It's individual to each person.
Most of these treatments are available either as group therapy or individual therapy.
Therapies on offer are:
To experience any and all of these superb treatments at a rehab centre in Evesham, call our team on 0800 140 4690
Why a dual diagnosis is helpful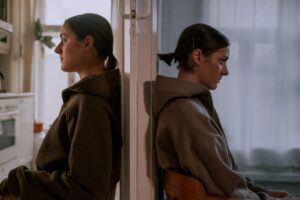 Addiction is very much linked to mental health and how you think, feel, and process emotions.
Many people develop substance misuse issues because they have underlying mental health conditions which have driven them towards alcohol and drugs in an attempt to self-medicate.
At rehab, you'll be assessed for mental health conditions as well as other background factors.
Whether it's obvious that the mental health condition or the addiction came first, you will be treated for both.
Again, this provides a more beneficial space for healing.
You'll likely hear professionals use the term "dual diagnosis" at this point.
It just means you have two conditions which will be explained to you (i.e. cocaine addiction and depression).
Staff will be aware that when they support you around addiction, they should do it in light of the mental health illness too.
Learn how a drug and alcohol rehab in Evesham will support your mental health by calling us today on 0800 140 4690
Planning around relapse when you're at rehab in Evesham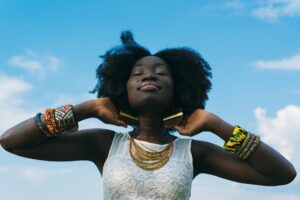 Experts have agreed that abstinence is far more effective than harm reduction or moderation management.
Therefore it's important that you make plans around what to do should you relapse.
You can use techniques to try and manage the cravings and triggers; at difficult moments, you'll need reminding of these.
The techniques you can use will be outlined in a relapse prevention plan you create with a staff member.
As well as this, while you're at the alcohol rehab in Evesham, you'll also find out what the best course of action is should you relapse.
It's highly important you follow the guidance because it will be the safest way to manage side effects and will return you to sobriety the quickest way.
While it's important, you learn and practise the skills you need to remain sober. You also must remember that relapse prevention relies on you deciding and committing to significant lifestyle changes.
This could include cutting away from unhealthy relationships and starting new hobbies.
Learn how the rehab centres in Evesham will help you to avoid relapse by calling us today on 0800 140 4690
Aftercare support around recovery and addiction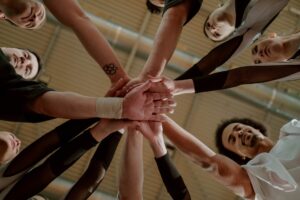 You might be wondering what happens after leaving alcohol rehab in Evesham. Does the addiction treatment just end?
Some rehab clinics offer an outpatient service to previous residents. It's worth finding out about this as you make your enquiries into your clinic options.
As a rule, however, when you leave rehab, you're provided with what you need to stay sober and linked to other organisations that might offer other types of support (i.e. art groups or in relation to employment opportunities).
Of course, there are other services you can access in Evesham should you need more support around the addiction. These include:
Alcoholics Anonymous (AA) and Narcotics Anonymous (NA). You're welcome to join at any stage of addiction or recovery. It's up to you whether you share and speak. One of the great benefits of these groups is that they give you a consistent place to return to wherever you are physically and emotionally.
A home detox. These are led by a doctor who will see or speak to you daily. They'll be in charge of your prescription drugs and ensure you're withdrawal is safe. To be eligible for a home detox, you need to be considered "low risk" in terms of being able to manage a detox as an outpatient.
Council-funded drug and alcohol services. These offer a more casual service and outpatient support. You'll have the chance to meet others struggling with addiction during group sessions and might be offered some one-to-one support.
SMART recovery groups are available. These help to keep you focused on achieving sobriety each day. Useful if you prefer the "solutions-focused" approach to healing.
Al-Anon and AdFam are organisations that exist to support people affected by your addiction.
Rehab Recovery is happy to help any individual struggling with addiction – whether this is something you personally struggle with or something you have seen in someone else.
Our friendly, confidential, and non-judgmental staff are happy to answer any addiction or rehab query.
We offer admission to a wide range of addiction treatment services, both in Evesham and nearby in Worcester, Gloucester, Cheltenham, Hereford, Birmingham, Wolverhampton, Coventry and many more.
Start your long-term recovery journey today by calling our expert team on 0800 088 66 86
References
[1] https://www.worcesternews.co.uk/news/19334833.substance-abuse-killed-22-people-worcestershire-last-year/