Drug & Alcohol Rehab in Worcester
If you've decided to stop using drugs or alcohol then we can help.
Once your drug or alcohol use starts to impact on your daily life, that of your friends and family and even your health then it's time to get the help you need and deserve.
You might find yourself here looking for the support that we can offer your loved one.
Supporting a friend or family member through recovery can be challenging and we are here to support you through that process.
We offer private inpatient drug and alcohol rehab in Worcester that can support a loved one on their recovery journey.
To discuss your options for drug and alcohol rehab, call us today on 0800 088 6686.
What Constitutes as an Addiction?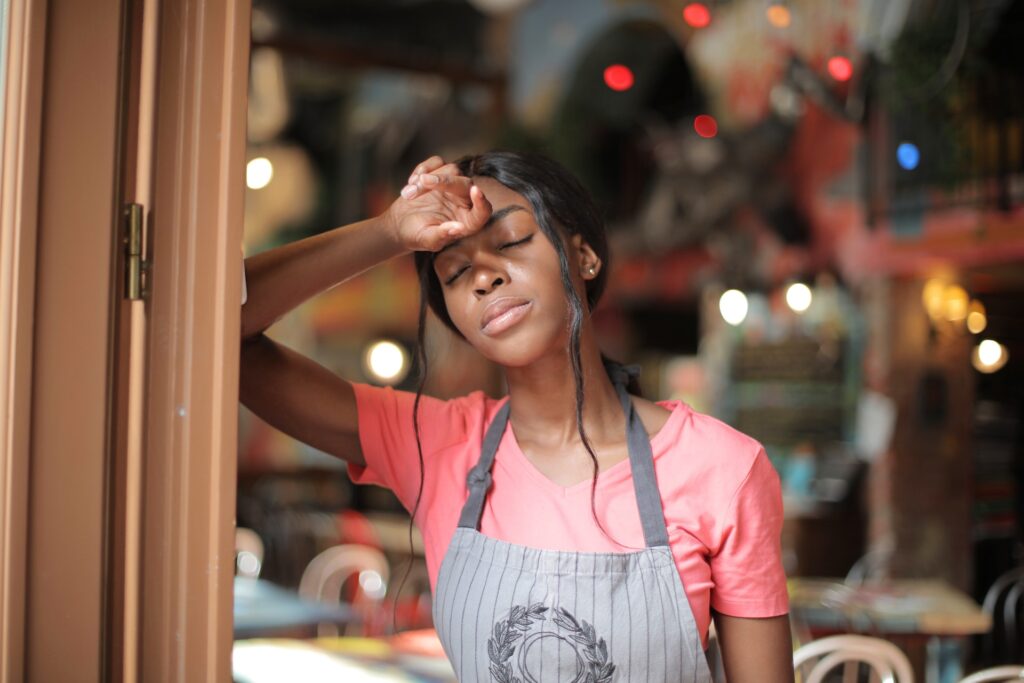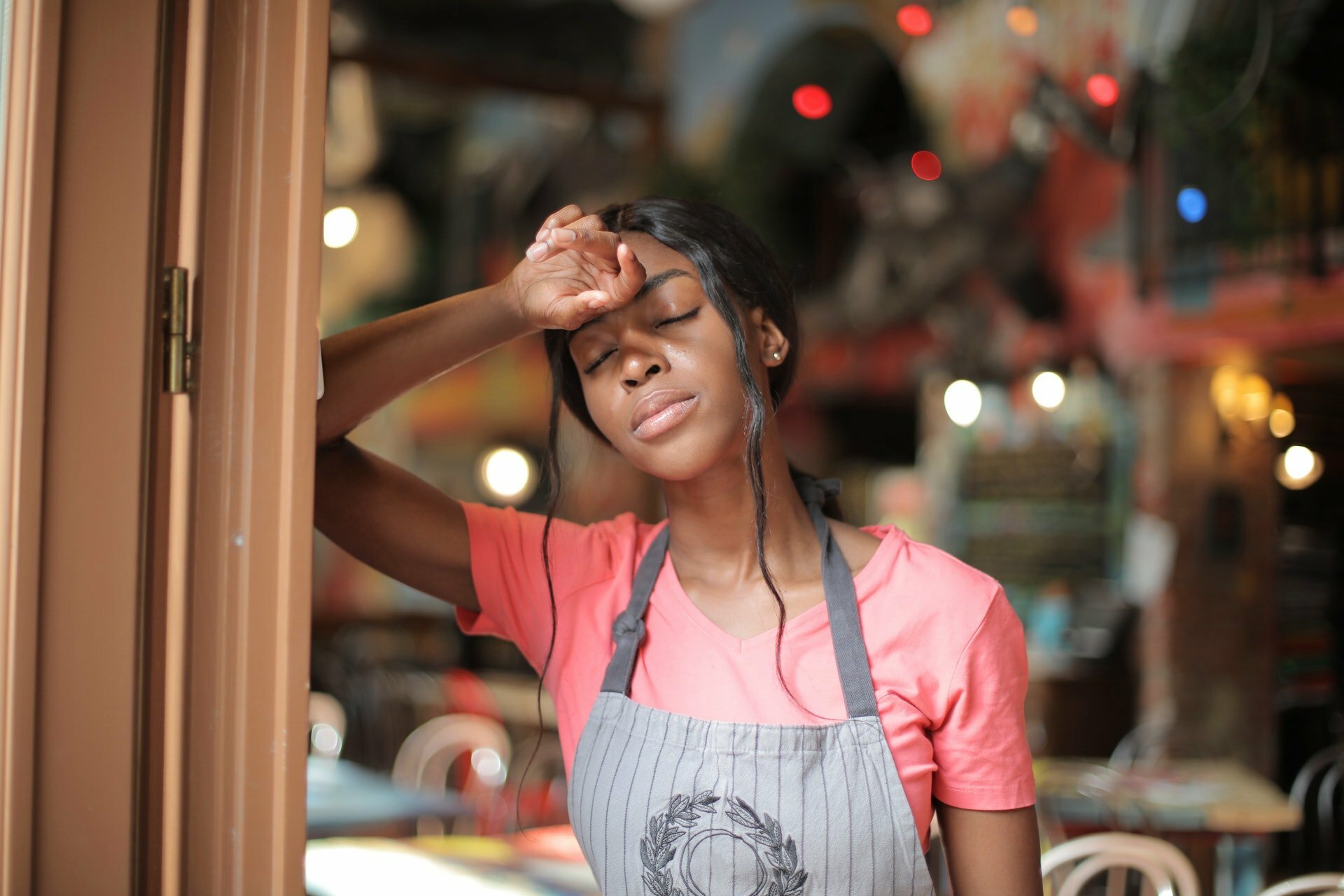 There are so many things we encounter in daily life that can develop into addictions.
Some addictions are more typical than others, but all have similar causes.
A social media platform study carried out by Daria J. Kuss describes addiction as 'mental preoccupation, escapism, mood modifying experiences, neglect of personal life, tolerance, and concealing the addictive behaviour'.
Research is still ongoing as to how addictions escalate, but Gene-Jack Wang found when looking at imaging studies of the brain that brain patterns associated with reward activated when under the influence of or while experiencing a craving for a substance.
Drug & Alcohol Rehab in Worcester: How We Operate
At Rehab Recovery, we offer our services throughout the UK, with many treatment options available in Worcester.
We'll work with you throughout your drug and alcohol rehab in Worcester and recovery journey.
Addiction is a serious health concern and the sooner we can help you on your road to recovery the better. Addiction is unfortunately an extremely common issue faced by many in Worcester, NHS UK explains a bit more about what addiction is.
Useful sources for looking at symptoms of addiction include the DSM-5 and ASAM (American Society of Addiction Medicine) guidelines. You can also use tests and questionnaires to help you get an idea of whether you might be addicted to a substance.
These include the AUDIT (Alcohol Use Disorders Identification Test) and the CAGE Questionnaire – these are both based on a point system, with the higher points you score, the more likely that you have an addiction.
How Does Drug & Alcohol Rehab in Worcester Work?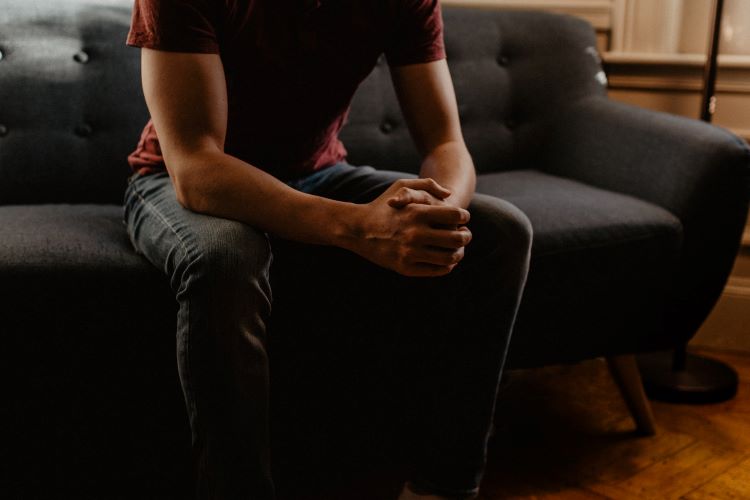 Rehab for drug or alcohol use needs to be undertaken with the support of a team of experts as it can be dangerous, leading to extreme withdrawal symptoms if not undertaken correctly.
The goal for us is to get you on the road to long-term recovery from your alcohol addiction or drug addiction.
Rehab allows you to work with a wide range of mental health, well-being, and medical professionals in one setting. You will access a wide range of holistic therapies, medical care, behavioural therapy, and aftercare programme.
Having access to professionals, treatments, and care in one location over a set time is a much easier and more comprehensive way to tackle your substance misuse issues and move toward long-term recovery.
When you arrive at rehab you will undergo a psychiatric assessment in order to receive the correct diagnosis so that you can be treated.
At rehab we can treat a range of conditions and addictions such as:
Additionally, we can help co-occurring mental health conditions such as post traumatic stress disorder, obsessive compulsive disorder and eating disorders.
More on Withdrawal Symptoms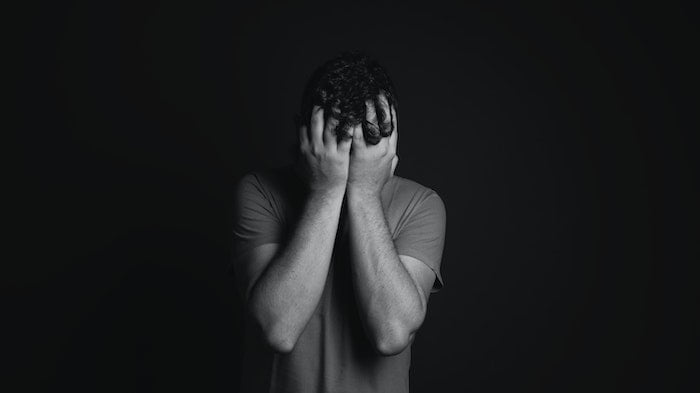 When someone's body has become used to having g a certain substance within their system and they stop using that substance they most likely will start experiencing withdrawal symptoms.
It will depend on the level and type of substance used, whether that be cocaine, heroin, alcohol, or cannabinoids, and how severe the withdrawal symptoms will be.
Some people experience severe withdrawal symptoms, while others experience very few. Through a residential rehab programme, you can be supported and offered help to manage your withdrawal symptoms safely.
Drug withdrawal symptoms can be split into two sections, the initial physiological changes which happen right after you stop taking the drug can start within a few hours and last for several days to a week.
The next stage is the extended stage which can sometimes last two weeks or even beyond that.
You might think alcohol withdrawal would be less dangerous than withdrawing from other substances but in fact, alcohol withdrawal can be extremely dangerous and must be treated carefully often under medical supervision.
It can take up to nine months for the body to heal from the effects of drugs on its system.
The following substances need extra caution and medical support to withdraw safely from:
The types of symptoms you may experience when withdrawing from drugs are vast and will differ from person to person. You can read more about them on our withdrawal symptoms page.
To discuss your options for drug and alcohol rehab, call us today on 0800 088 6686.
What Happens During Drug & Alcohol Rehab in Worcester?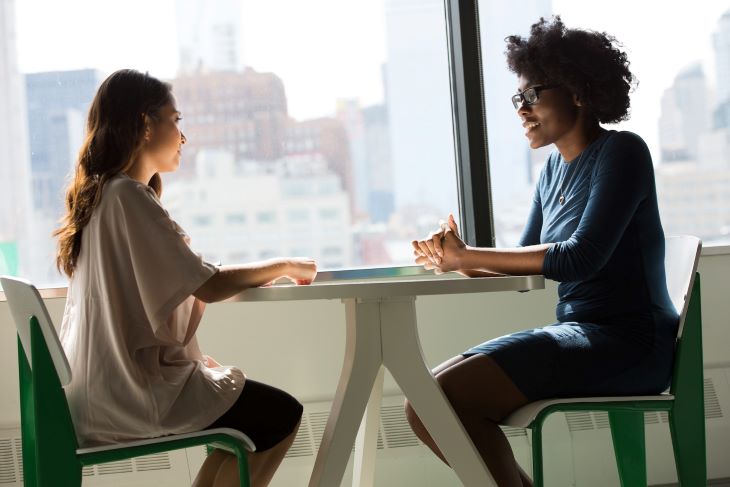 The first step in your addiction treatment plan when you enter drug and alcohol rehab in Worcester for alcohol misuse or drug misuse is to speak with one of our psychiatrists for an in-depth care review.
This professional examine you to determine the level of your addiction, other psychological health problems, mental health, or physical concerns.
Once we have the information we need we can create a plan unique to you. This will detail the type of treatment that will benefit you most and minimise your risk of relapse.
The first step in your process will most likely be a medical detox. This is when you take medications to clear your system and get rid of any alcohol or drug traces.
If you have an alcohol addiction you will need to have an alcohol detox before you can begin any treatment. This means you will likely experience alcohol withdrawal symptoms.
For a physical dependence on a substance, such as alcohol, you will need a medically-assisted detox – this is underseen by a doctor or medical professional. You will also need one of these for heroin withdrawal for example.
After your detox, you may be prescribed Librium or Chlordiazepoxide which will help with the symptoms of withdrawal.
Long-term complications of substance abuse include:
Hepatitis
Seizures
Wernicke Encephalopathy
Alcohol Withdrawal Syndrome
After the initial detox, we will focus on therapy and addiction counselling which is undoubtedly the most important factor in achieving long-term success on your journey toward recovery.
These therapy sessions which could take the form of Music Therapy, Art Therapy, Cognitive Behavioural Therapy, Dialectical Behavioural Therapy, Acceptance and Commitment Therapy, Motivational Interviewing, Motivational Enhancement Therapy, Group Therapy and Individual Therapy will help to determine why you got into the addiction and other issues affecting your mental health.
What Therapy at Residential Drug & Alcohol Rehab in Worcester is Offered?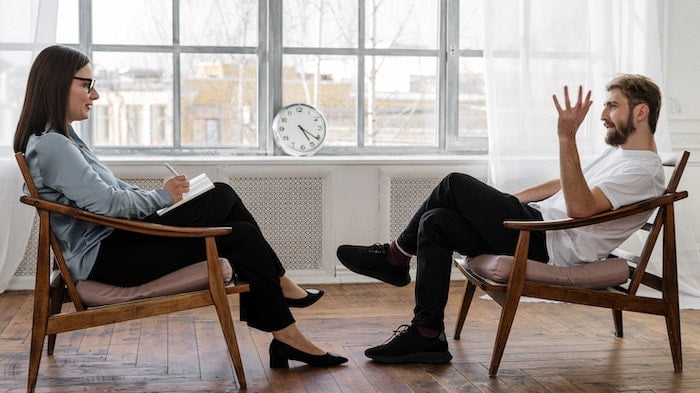 The role of therapy and counselling at an inpatient drug and alcohol rehab in Worcester is to address the person at the centre of the addiction. We will help you to address negative emotions and thoughts. Before rehab you may even have undergone a brief intervention.
The counsellor or therapist will attempt to re-programme your mind and get rid of the regrets and self-blame. At our private rehab centre in Worcester, you must commit to 28 days for the treatment's full completion to gain maximum benefits.
Our staff during your therapy sessions will help you realise that most of the things that have happened and contributed to your addiction were most likely out of your control.
By ridding yourself of these negative emotions, you can live life without any worries about past negative incidents.
Other forms of therapy and services offered at rehab include:
Coping Mechanisms
Dialectical Behaviour Therapy
Eye Movement Desensitization and Reprocessing
Group Psychotherapy
Mindfulness/Motivational Therapy
Person-Centered Care
Psychiatric Treatment
Talking Therapies
Rational Emotive Behaviour Therapy
What Is a Private Rehab Clinic Like?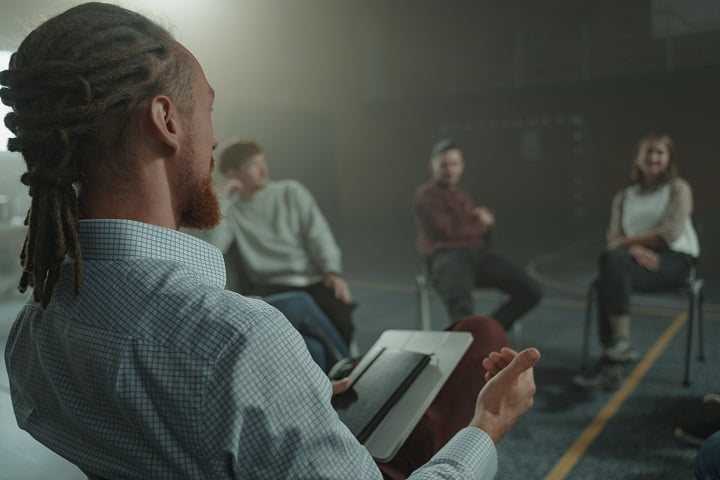 Private rehab comes in the form of inpatient addiction treatment in residential clinics.
There is a cost to all of our treatments as all of these rehabilitation centres are private. Private rehab offers lots of advantages including the ability to start immediately and be much more involved in your treatment plan.
Conversely, public addiction treatment is free, although comparatively less intense in the form of outpatient treatment, and harder to acquire in the form of residential rehab.
If public-funded drug and alcohol rehab in Worcester is something that you're considering, we are happy to discuss this with you as part of your free telephone consultation.
Free and NHS-run addiction treatment services in and near to Worcester include:
1. CAMHS Worcestershire
Address: Worcestershire Royal Hospital, Charles Hastings Way, Worcester, WR5 1JG
Telephone: 01905 760444
Website: https://camhs.hacw.nhs.uk/
2. Turning Point Worcestershire
Address: The Old Library Centre, 65 Ombersley Street East, Droitwich, WR9 8QS
Telephone: 07815 174826
Website: https://www.turning-point.co.uk/
3. Cranstoun
Address: Castle House, 14 Castle St, Worcester, WR1 3ZB
Telephone: 0300 303 8200
Website: https://cranstoun.org/
4. Pathways To Recovery (Change Grow Live)
Address: 14 Castle House, Castle Street, Worcester, Worcestershire England, WR1 3ZB
Telephone: 01905 721020
Website: https://www.changegrowlive.org/
5. Evesham and District Mental Health Support Services
Address: Church Street Hub, 20 Church Street, Evesham, Worcestershire, WR11 1DS
Telephone: 01386​ 429454
Website: https://edmhss.org/
You can also find help from organisations such as the NHS Foundation Trust and Alateen.
To discuss your options for drug and alcohol rehab, call us today on 0800 088 6686.
Is Rehab the Right Choice For Me?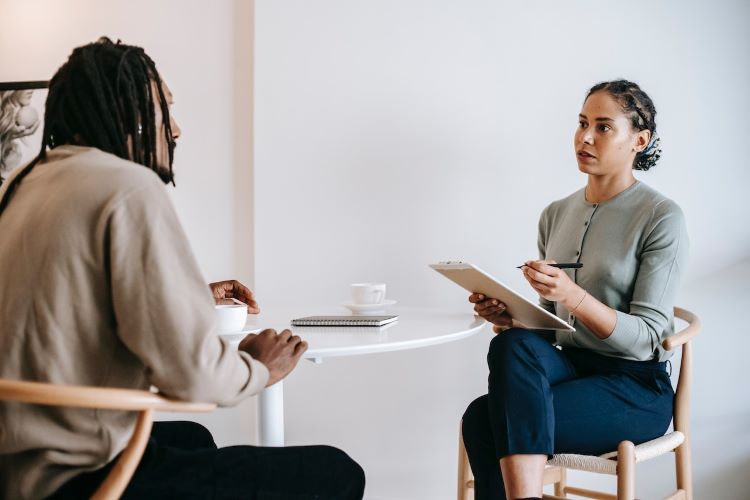 Choosing to go to rehab is a huge decision and commitment.
However, if you are currently suffering from a severe addiction to drugs or alcohol it may be the safest option to undergo detox within a safe setting with medical professionals to monitor your help.
The intensive nature of rehab where you can access support and therapy daily can be extremely effective in tackling the cause of your addiction. The inpatient setting will also allow you to be away from your normal daily settings where you access your harmful substance of choice.
How Long Does Rehab Take?
Your recovery journey will be an ongoing process that realistically you will need to work on for some time to come.
Our residential drug and alcohol rehab in Worcester is 28 days of an inpatient programme at our rehab facility. You will need to commit to the full 28 days after that you should have the skills needed to sustain your journey to recovery.
Inpatient vs. Outpatient Rehab: What's the Difference?
With inpatient rehab at our Worcester treatment centre, you enter our rehabilitation centres for 28 days and receive 24/7 care from an expert team. Our experienced team will guide you through detox, therapy, and follow-up care.
Some people prefer the idea of outpatient care. This is when someone travels to our rehabilitation centres during the day for therapies and then goes home overnight. You would need to meet certain criteria to be able to do this type of rehab with us.
Supporting Dual-Diagnosis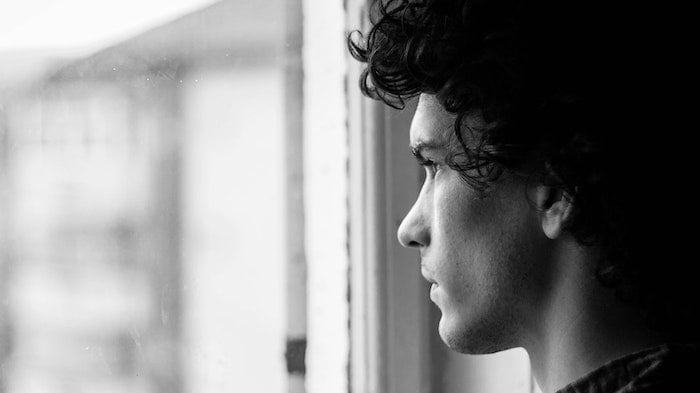 If you are suffering from a dual diagnosis such as alcohol addiction coupled with schizophrenia, an eating disorder, OCD, gambling addiction, or ADHD then we can support you with that.
Having an alcohol addiction or drug addiction coupled with a mental health concern can be challenging but our residential rehab is set up to support you properly with the right team of experts in place to offer that care and support.
We also support people who have a drug or alcohol addiction and are struggling with:
Many organisations across the UK offer free mental health support, whether you are also suffering from addiction or not.
Some of these include Mind UK, Young Minds, Rethink Mental Illness, Samaritans and Papyrus.
Aftercare Treatment After Drug & Alcohol Rehab in Worcester
Recovery from drug or alcohol use is ongoing even after your rehab is complete. It's been proven time and again that with the correct ongoing support and long-term plan you are more likely to stay addiction free and healthy than those who go out alone without any aftercare.
At Rehab Recovery we want to make sure the changes you make are lifelong and therefore we offer our professional support and expertise to our clients and their loved ones.
Aftercare will include things such as:
Regular check-ups and care calls so you can discuss any issues or concerns
Ongoing support to family and friends to make sure they understand and can continue to support you wherever you are on your journey
Advice and recommendations around coping strategies to help you remain addiction free
Read more about aftercare and why it's so important on our aftercare page.
To discuss your options for drug and alcohol rehab, call us today on 0800 088 6686.
Aftercare Options to Consider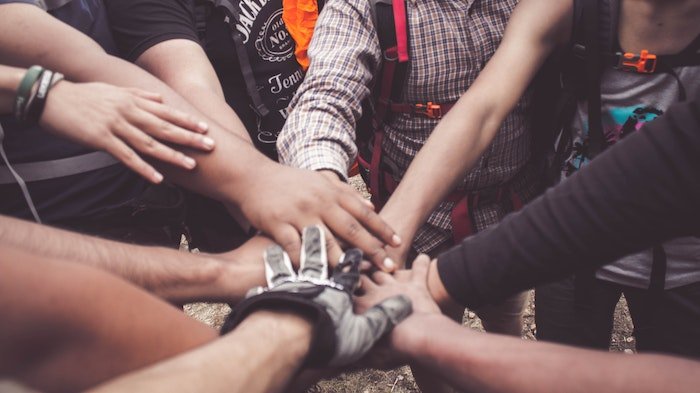 Your aftercare will come in many different forms and scenarios. Some of these will reach beyond the care of our experienced staff and medical experts.
Peer support groups to consider include:
These groups will allow you to participate in peer support. This is when you and others on their recovery journey and in aftercare from drug addiction and alcohol addiction can share their experiences and support each other.
Some of these groups work towards the 12-Step Recovery Programme. This is considered to be a spiritual programme and focus on the concept of a higher power. Some people praise the programme for allowing them to overcome addiction but to also change their way of living for the better.
The SMART Recovery method is relatively new and has proven to be extremely effective.
SMART stands for Self Management And Recovery Training and it is part of Cognitive Behavioural Therapy (CBT) that someone with a substance abuse disorder may undergo.
You will meet with other people who experience similar issues to you in support groups or group sessions. Find out more about SMART Recovery and how it could help you.
At rehab you will come up with a relapse prevention plan to keep you on track to sobriety, even after leaving any sober living houses.
To discuss your options for drug and alcohol rehab, call us today on 0800 088 6686.
How to find Drug & Alcohol Rehab in Worcester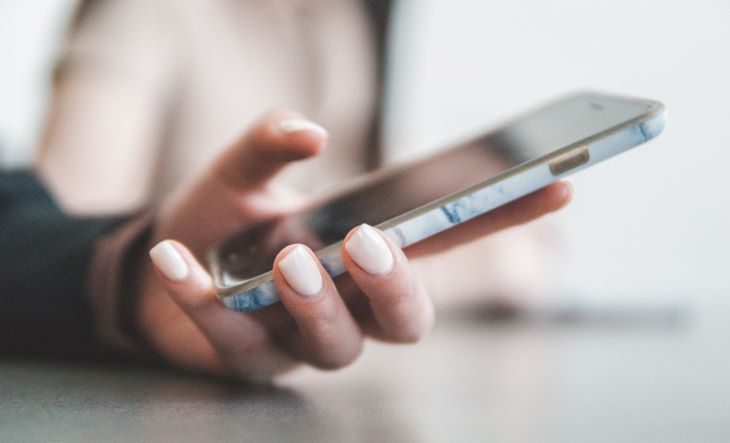 Rehab Recovery is here to make it easy for you to get help for substance use issues in Worcestershire.
The first thing you need to do to start accessing care is to call us at 0800 088 6686, where you can speak with one of our friendly telephone advisors. They will help you with any questions you might have.
If you are ready to move forward with the referral process, we will begin your consultation there, and then, and once we have enough information to go on, we can pick out a drug & alcohol rehab in Worcestershire that fits your needs.
They will take your needs and wishes into account when helping you to pick the best rehab and treatment process for you. They will take care of the paperwork and get you scheduled to arrive at your chosen clinic as soon as possible.
Every rehab in England and Wales that we work with is vetted by the Care Quality Commission. We also follow guidelines set by the National Institute for Health and Care Excellence.
Get help for addiction anywhere in Worcestershire, including in Redditch, Kidderminster, Malvern, Bromsgrove, Evesham, Droitwich, Stourport-on-Severn, Catshill, Bewdley, Pershore, Alvechurch, Bournheath, Ashton under Hill and many more.