Drug and Alcohol Rehab in Barnstaple
According to published figures, parts of Devon have some of the highest drug-related deaths in England and Wales.
Around 29.6% of people in Devon between the ages of 16 and 59 have also admitted to experimenting with cannabis at some point in their lives. [1]
Cannabis is considered a gateway drug for many people. After experimenting with this substance, the urge to try other substances rises, which can place your mental and physical health in extreme danger.
Barnstaple is also no stranger to alcohol-related issues, with many residents reporting increased anti-social behaviour. In an attempt to overcome this, a new partnership set up by the North Devon Council has been put in place. [2]
If you've been struggling with substance abuse, reach out to Rehab Recovery today by calling us on 0800 088 66 86. Together, we can help source effective drug and alcohol rehab in Barnstaple.
Please call our 24-Hour Helpline:0800 140 4690.
What is Alcohol Addiction?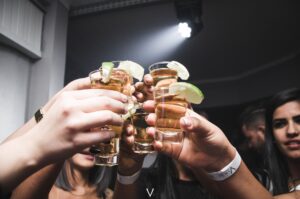 Alcohol addiction is the most severe high-risk drinking. It is often characterised by an uncontrollable urge to drink and issues with your health.
Alcohol addiction can cause your relationships with loved ones to break down, issues to arise at work, and place you in extreme danger of causing harm to yourself or others through drink-driving, for example.
Whilst many people with alcohol addiction want to overcome their dependence, it is very hard to do so without professional help. This is often due to painful withdrawal symptoms when all consumption is stopped, which makes people drink again.
For professional help, reach out to our friendly team. We understand the kind of treatment needed to treat alcohol addiction and work with specialists in the Barnstaple area to provide quality care.
Please call our 24-Hour Helpline:0800 140 4690.
What is rehab?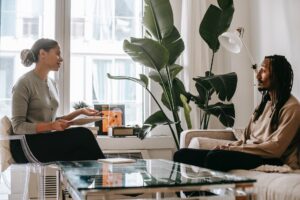 Rehab is the name used to refer to a designated rehabilitation facility that aims to help individuals overcome addiction to drugs, alcohol, and behavioural issues.
There are many rehab facilities in Barnstaple that can help you get back on track and live a life free from substances. Rehab is a great way to receive bespoke care and treatment tailored to your every need.
During your time in a residential facility, you can safely detox and recover with constant support. Through therapy, you can also begin to change difficult behaviours and explore the root of your addiction.
However, residential treatment isn't a one-size-fits-all programme that helps everyone recover so it is worth finding out if inpatient treatment is suitable for you before committing to placement in Barnstaple.
Please call our 24-Hour Helpline:0800 140 4690.
What is an intervention?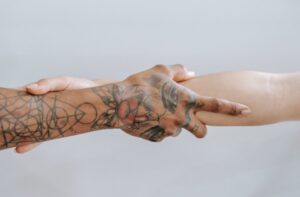 An intervention is also known as a pre-rehab step and can help someone you love to recognise the severity of their substance consumption.
When planned carefully with the help of a professional interventionist, interventions are a great way of facilitating change.
The traditional confrontation style can be very effective for those unwilling to accept the effects on their family and friends.
During this form of intervention, friends and family will gather with the addicted person in a home environment to talk through difficult feelings and explain the options for treatment.
However, if the professional interventionist advises against this due to worries that it won't be beneficial, they will give you alternative approaches to try. The most common approach to help families is CRAFT.
CRAFT stands for Community Reinforcement and Family Training. It is a scientific method that works through positive reinforcement when your loved one chooses to abstain from substance consumption.

Please call our 24-Hour Helpline:0800 140 4690.
How much does rehab cost in Barnstaple?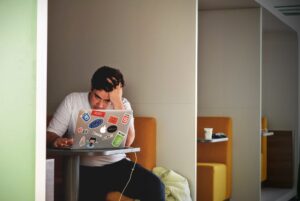 Private residential treatment can begin priced anywhere between £495 per day to £1000 a week.
On average, most rehabilitation programmes cost around £5,000 to £14,000 for a month-long stay. Some insurance policies will be able to cover this price, so it is worth checking your health insurance policy details.
In the UK, there are lots of luxury rehab facilities frequented by celebrities. These usually cost around £70,000 for a 30-day stay due to the inclusion of private chefs and spa treatments.
Before entering rehab, it is important to do your research and find out what treatment can be offered within your budget. At Rehab Recovery, we can assist you in this process and recommend programmes most suitable for your requirements.
Please call our 24-Hour Helpline:0800 140 4690.
Is drug and alcohol rehab available on the NHS?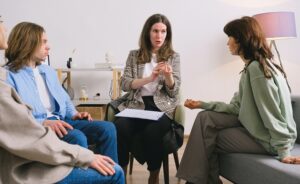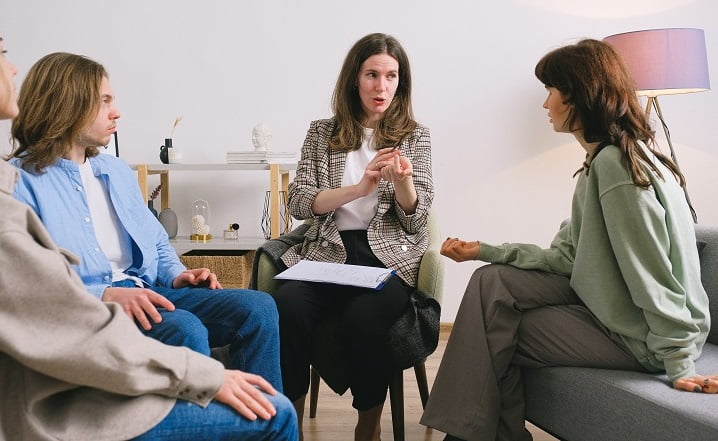 Simply put, yes, however, there are lots of hoops to jump through before this treatment is given.
Firstly, it is important to acknowledge that residential treatment given on behalf of the NHS is extremely rare.
Due to local cuts to programmes, there are a very limited number of NHS residential facilities remaining in the UK, with spaces offered only in very specific circumstances.
Most NHS addiction treatment is community-based, meaning it operates on an outpatient basis.
This means patients live at home and commute to local sessions. Waitlists for NHS treatment are also very long, which means that many people don't receive adequate support in time.
To be considered for residential treatment, you must apply through your local council and document every step. Proving this process can take a very long time and means that most often, those in serious need of treatment fall through the cracks.
On the other hand, private rehabilitation has very little to no wait times at all, meaning you can access treatment immediately.
Please call our 24-Hour Helpline:0800 140 4690.
How long does rehab in Barnstaple last?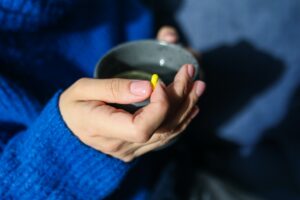 The length of your treatment programme in Barnstaple depends on the substance you are addicted to, if you display physical and psychological dependencies and if you are showing steady progress.
Most programmes last around 28 days though this can be extended if needed. Whilst 28 days seems oddly specific, it is the usual time taken for individuals to overcome their dependencies and begin to make effective changes in their lives.
Most patients don't want to stay in treatment any longer than a month due to work or family commitments, which of course, is completely understandable.
Others choose to enter rehab just for assistance in the detoxification process. The detox process usually lasts around ten days to two weeks. After this, they will return home and continue with treatment on an outpatient basis.
Staying in rehab after the detox process is widely recommended so that you can benefit from intensive therapy. Those with severe addictions can stay in rehab for anywhere between six months to a year if they need the support.
Addiction is a chronic disease that affects everyone differently. At Rehab Recovery, we're here to listen and to offer the best support to you.
Please call our 24-Hour Helpline:0800 140 4690.
What's the difference between NHS treatment and private addiction treatment?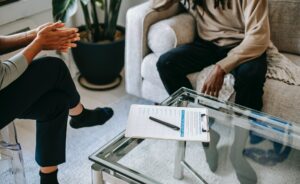 As touched on above, NHS treatment isn't as immediate as private addiction treatment. However, whilst the downfall of private treatment is most notably the cost involved, nowadays, there are many ways to seek support with the help of this payment.
Many clinics offer payment plans and accept medical insurance making private drug addiction treatment more accessible than ever.
Although NHS treatment is free, it doesn't make it the best form of addiction treatment. It often lacks support for those with mental health conditions which can make recovering a real difficulty.
At a private clinic in Barnstaple, you will be presented with a tailored programme personalised to your needs. This will help you to achieve recovery milestones and make use of the support on offer.
There is also a wide range of therapies available at private drug and alcohol rehabs, including psychotherapy and holistic therapy.
During recovery, holistic therapy has proven very beneficial and can help clients feel more optimistic about their sober futures.
Please call our 24-Hour Helpline:0800 140 4690.
Should I choose inpatient or outpatient treatment?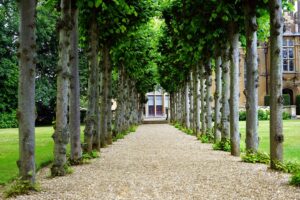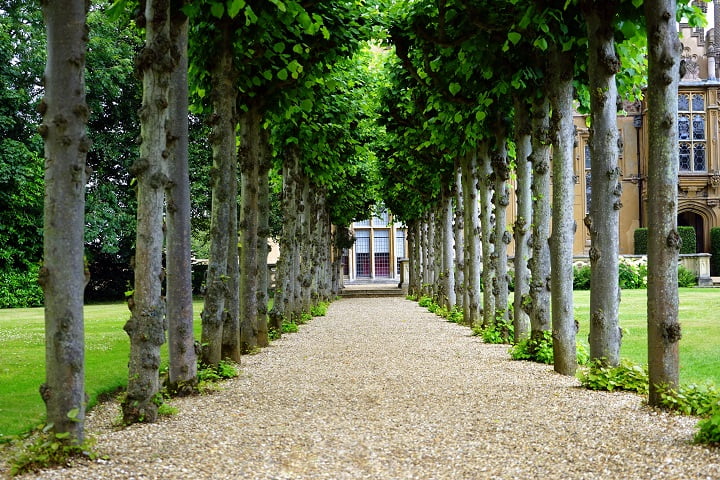 Inpatient treatment refers to the admittance of an individual into a residential facility. This type of treatment is considered the most effective due to the routine and structure available.
It also allows clients to step away from hectic home environments, which for some, can trigger their substance abuse. Entering a tranquil and calm space often helps motivate clients to continue in their recovery efforts.
There are also many benefits included with inpatient treatment, such as the choice of a single occupancy room, meals provided each day, and laundry services. By allowing staff to take over these stresses, you can focus on making a well-rounded recovery.
On the other hand, outpatient treatment is a much more flexible treatment option and can help those who may not be able to afford inpatient care. It is a more relaxed approach to treatment and involves you living at home.
This means you will have to commute to daily therapy sessions, which for some can be difficult. If you are struggling with serious addiction and would lack the motivation to recover at home, inpatient treatment would be in your best interest.
Outpatient treatment can be very effective for those with important commitments that make entering a treatment centre for a month a challenge. It is also beneficial for those with mild addictions or substance issues.
Suppose you're unsure which form of treatment to opt for, chat with a member of the Rehab Recovery team.
Many of our team members are also in recovery and can speak to you first-hand about their experiences at a drug and alcohol rehab in Barnstaple.
Please call our 24-Hour Helpline:0800 140 4690.
Alcohol Detox & Rehab in Barnstaple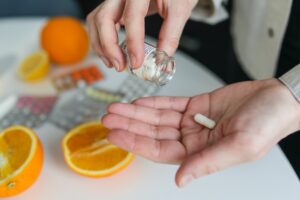 Detoxing from any substance can be a challenge. This is why we recommend doing so in a drug and alcohol rehab facility. Here, you can benefit from around-the-clock care and prescription medication to ease withdrawals.
When you stop consuming alcohol, your body goes into shock and craves the substance; thus, withdrawal symptoms present. If these symptoms are not managed, they can lead to immediate danger and death.
At a private facility in Barnstaple, your detox will be medically supervised at all times. This means staff will be on hand to assist you. During the alcohol detox process, Librium is most commonly prescribed.
Librium is a benzodiazepine that is used to treat the short-term symptoms of alcohol withdrawal by relieving pain and anxiety.
The involvement of medication to ease withdrawals is called pharmacological intervention and is also used in heroin detoxes.
Detoxes usually last for around ten days and are subsequently followed by three weeks of intensive therapy ranging from talking therapies to holistic therapies. Therapy helps you to overcome the psychological aspect of addiction and tackle the root of your problems.
If you wish to detox at home in Barnstaple, this can also be arranged. Home detoxes are a great option for those with mild addictions, but you must commit to maintaining daily contact with your chosen clinic.
During a home detox, prescription medication will be mailed to your address to help you avoid unpleasant withdrawal symptoms. For more information on home detoxes, speak to our team today.
Please call our 24-Hour Helpline:0800 140 4690.
Cocaine Rehab in Barnstaple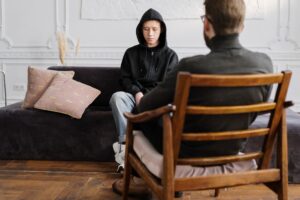 Like many areas of the UK, cocaine use in Barnstaple is on the rise. You don't have to take cocaine every single day to become addicted to it.
Any sign that you can't stop consuming it or can't stop thinking about taking it indicates a dependence is present.
Cocaine rehab in Barnstaple is the best way to overcome this issue. You will not be required to detox in rehab because cocaine isn't a physically addictive substance.
Instead, you will be prescribed a variety of therapeutical workshops and sessions to help you understand more about your dependence and avoid further addictive behaviour in the future.
Cocaine addiction is very serious and, if not treated properly, can result in a whole host of problems in your physical and mental health.
If you're ready to seek professional help, contact Rehab Recovery today. We can help source a local drug and alcohol rehab that can help you overcome your addiction once and for all.
Please call our 24-Hour Helpline:0800 140 4690.
Heroin Rehab in Barnstaple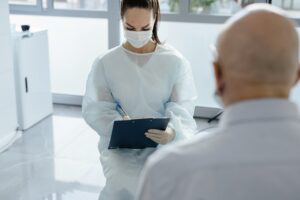 Heroin is one of the most dangerously addictive substances in the world. Sadly, many people mix heroin with drugs like fentanyl and oxycodone once their tolerance increases.
This attempt to create an ultimate high can result in immediate death or permanent damage to the body and brain. Street heroin can contain many deadly substances and is not a pure drug.
Heroin rehab in Barnstaple focuses on helping you safely and slowly detox from the drug, which can be challenging. However, staff are on hand to assist you every step of the way.
Through the detox process, medication, and therapy, a life free from heroin is possible.
Please call our 24-Hour Helpline:0800 140 4690.
Cannabis Rehab in Barnstaple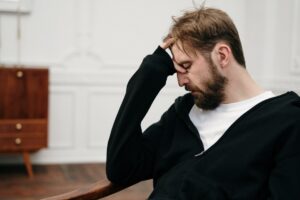 Similar to cocaine, cannabis is also not a physically addictive drug. Instead, it presents a wide range of psychological problems for the user.
People who smoke or ingest cannabis frequently report feeeling paranoid, sluggish, and depressed.
This can have serious repercussions on your mental health, especially if you struggle with a pre-existing mental health condition before you become addicted to cannabis.
At rehab in Barnstaple, you will be able to partake in a variety of therapies helping you to understand more about your behaviour. You will also be able to put into place healthy coping mechanisms that will help you in your return home.
Please call our 24-Hour Helpline:0800 140 4690.
What types of therapy are available at rehab in Barnstaple?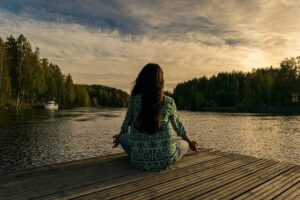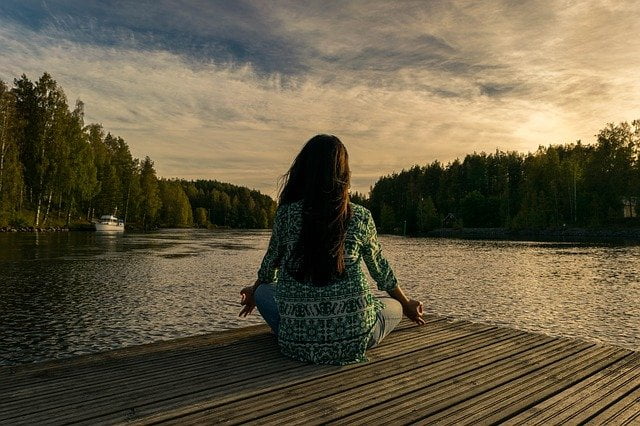 Private residential rehab allows you to partake in a wide variety of therapies, all designed to help you overcome your addiction. Therapy is an excellent tool that can encourage you to understand more about yourself.
Here are a few examples of the therapies on offer in Barnstaple:
This is just a small sample, and each clinic has its preferred therapeutical techniques to help clients maintain sobriety.
Whilst certain sessions such as group therapy and family therapy can be difficult at times, opening up about your addiction can help you to understand more about your addiction and your relationship with drugs.
Please call our 24-Hour Helpline:0800 140 4690.
What is dual diagnosis treatment, and why is it important?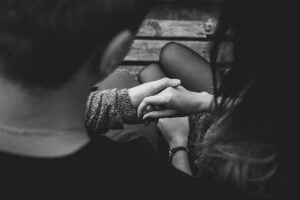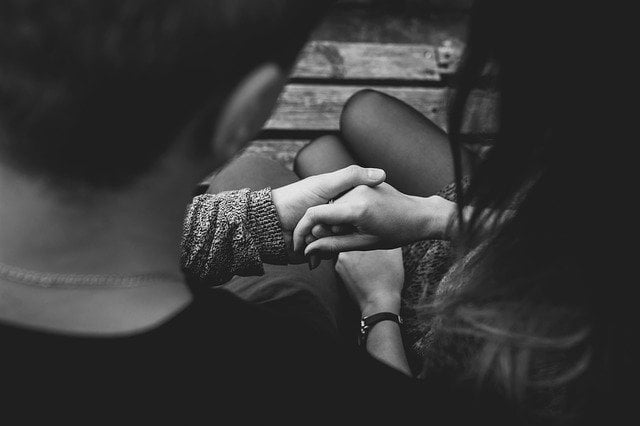 Dual diagnosis treatment refers to treatment offered for those with a substance use disorder and a co-occurring mental health condition. Dual diagnoses are very common in people who abuse drugs and alcohol.
At Rehab Recovery, we understand how important it is that patients with a dual diagnosis receive the right care. This means working with specialist clinics in Barnstaple that provide high-quality support and treatment for mental health conditions.
In NHS treatment, this is very rare, which can cause patients to drop out of treatment or return home and relapse.
If a dual diagnosis is not managed effectively, it can lead to very dangerous consequences for an individual struggling with substance issues.
Rest assured that if you have been diagnosed with a substance use disorder and a mental health disorder, we are here to help.
We only work with the best treatment providers in Barnstaple and will ensure your treatment programme is as suitable to your needs as it can possibly be.
Please call our 24-Hour Helpline:0800 140 4690.
What is relapse prevention?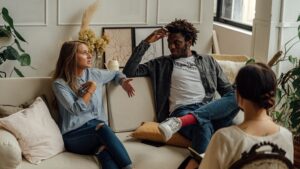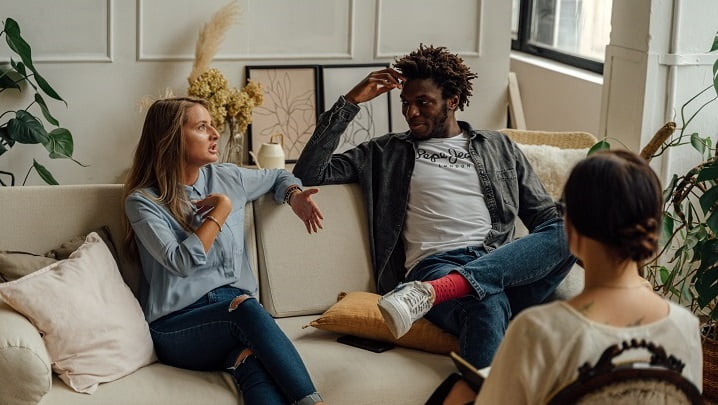 Relapse prevention refers to an important part of the rehab process. It is usually offered in sessions and helps clients to build healthy coping mechanisms for life outside of treatment.
During the end of your programme, you will create a written document known as a relapse prevention plan. This plan details all information about your addiction and also contains your triggers and coping mechanisms.
This plan will be shared with your support network or outpatient treatment team to help them in the event of a relapse.
If a relapse does happen, this is not the end of your recovery journey. Instead, you will be able to re-admit yourself to your rehab clinic in Barnstaple and continue treatment.
Relapse prevention also includes techniques such as HALT. HALT stands for Hungry, Angry, Lonely, Tired. It helps clients to think about their needs and check-in with themselves.
It is important that emotions and feelings are regulated, or it could lead to a potential relapse.
Please call our 24-Hour Helpline:0800 140 4690.
Aftercare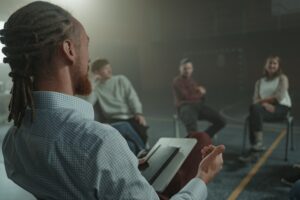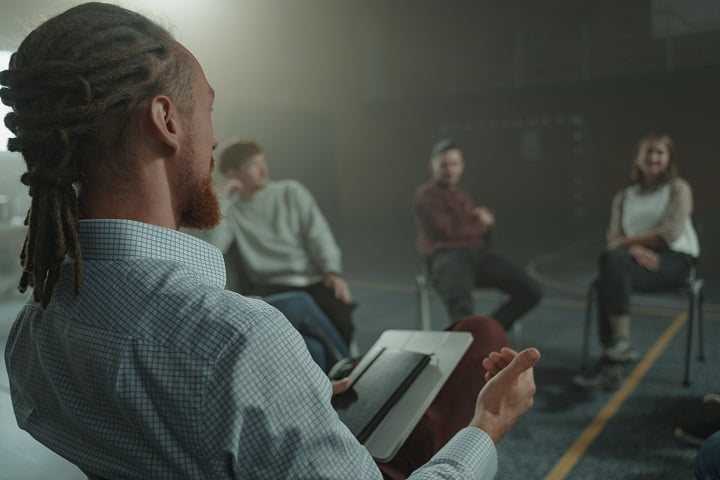 Aftercare is an extension of treatment offered for up to a year after your rehab programme ends. It includes visits to your Barnstaple clinic as well as continued therapy sessions that will help you to adjust to life at home.
Your support team at rehab will also be able to signpost you to local community sessions such as Alcoholics Anonymous and Narcotics Anonymous.
SMART Recovery is a great therapeutical self-help programme that supports newly sober individuals in their recovery journeys. Sessions are available online and in-person in Barnstaple, making it an accessible form of support for all.
If you are ready to end your dependence on drugs and begin a new chapter in life, contact Rehab Recovery today.
We will support you every step of the way and source a local drug and alcohol rehab in Barnstaple, helping you begin your journey to long-lasting sobriety.
Please call our 24-Hour Helpline:0800 140 4690.
References
[1] The true extent of Devon's drug problem has just been revealed – and it will shock you
https://www.devonlive.com/news/devon-news/true-extent-devons-drug-problem-1590058
[2] The partnership approach to tackling anti-social behaviour in Barnstaple
https://www.northdevon.gov.uk/news/community/2021/december/partnership-approach-to-tackling-antisocial-behaviour-in-barnstaple/