Drug and Alcohol Rehab in Aberdeenshire
Recent figures and findings have revealed that drug deaths in Scotland, particularly in Aberdeenshire, are rising, causing concern throughout the region.
The problem seems to lie in combined drug use which is considered 'the norm' for many drug users. Combining drugs is very dangerous and can lead to overdose and sudden death.
In 2021, a warning was issued in an attempt to caution those who use drugs to stop combining drugs due to 'toxic combinations.' [1]
Scotland is currently in a drug crisis, and the National Record of Scotland published statistics showing around 1,339 drug-related deaths just for the year 2020. [2]
If you are struggling with drug addiction or alcohol addiction, consider drug and alcohol rehab in Aberdeenshire. Here, you can benefit from bespoke, quality care helping you in your recovery journey.
Call the Rehab Recovery team today on 0800 088 66 86 or chat with us via LiveChat. We're here to listen and offer our support, night or day.
Please call our 24-Hour Helpline: 0800 140 4690.
What is Alcohol Addiction?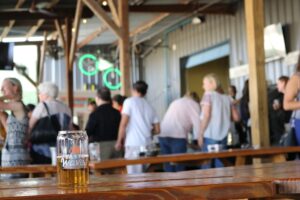 Alcohol use disorder can affect anyone from any walk of life.
It is a chronic disease that can cause many physical and psychological changes to an individual's life, so much so that a person with alcohol addiction may be completely unable to control their actions.
Alcohol addictions can vary from person to person, but they typically consist of an individual being unable to stop consuming alcohol even though they understand the consequences to their lives and those around them.
Some people partake in binge drinking episodes and stay sober for a short time, whilst others continue to heavily abuse alcohol daily and cannot stay sober at all.
Because alcohol addictions can look so different, it can be difficult to identify in someone you know yourself.
Many people consider drinking a normal aspect of life, so it can be hard to recognise and determine when professional help is needed.
If you feel as though you regularly abuse alcohol and would like a helping hand overcoming this problem, reach out to the Rehab Recovery team today.
Our specialist team can help to find a suitable drug and alcohol rehab in Aberdeenshire.
Please call our 24-Hour Helpline: 0800 140 4690.
What is rehab?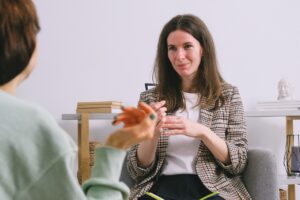 Residential rehabilitation also referred to as rehab for short, is the name given to a specialist drug and alcohol addiction treatment facility.
Here you can effectively practise abstinence and refrain from further drug abuse.
Through tailored detoxification and therapy programmes, you can overcome the physical and psychological sides of addiction.
Doing so can equip you to deal with issues in your life healthily and refrain from abusing drugs in the future.
Residential facilities are an excellent way to escape the stresses of home life, which fuels their addiction for many.
In the neutral and calming space of a residential rehabilitation facility, you can benefit from around-the-clock support from people who understand what you're going through.
In Aberdeenshire, there are also many luxury rehab clinics that include swimming pools and saunas. This helps make your time away from home as relaxing and rewarding as possible.
Please call our 24-Hour Helpline: 0800 140 4690.
How can I get a loved one into rehab in Aberdeenshire?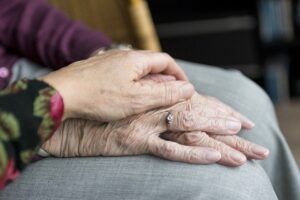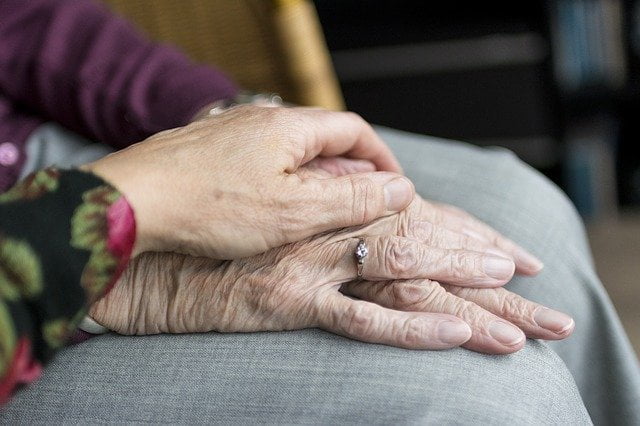 Helping someone with an addiction source effective treatment can be challenging. They may be very unwilling to seek professional assistance, leaving you worried and deflated.
At Rehab Recovery, we understand how difficult this can be. By calling us today on the telephone number provided, we can help you. We usually recommend staging an intervention.
Interventions are a great way to get your loved one to recognise the severity of their addiction and its effect on their life as well as yours.
Whilst they can be difficult and, at times, unpleasant, they're very effective in facilitating change.
We will help you get in touch with an Aberdeenshire-based professional interventionist. This means that they will be able to plan and manage the intervention.
Failing to prepare for an intervention could result in your loved one partaking in further addictive behaviour.
When speaking to your chosen interventionist, they will be sure to ask about any previous intervention attempts.
If a traditional confrontation is unlikely to produce promising effects, your interventionist will recommend a variety of evidence-based approaches.
CRAFT (Community Reinforcement and Family Training) is the most widely recommended choice. Families use this method to steer their loved ones away from substance abuse.
It is often recommended for individuals who refuse treatment or are unable to admit to the severity of their usage.
Please call our 24-Hour Helpline: 0800 140 4690.
How much does rehab cost?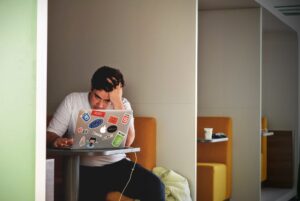 Private residential rehab in the UK typically costs around £495 per day, though this is an estimate. This price roughly equates to around £14,000 for a 28-day stay.
However, other clinics charge anywhere from around £1,000 a week, making a month-long stay priced at around £4,000.
Some luxury clinics charge clients around £70,000 for a month's stay. These facilities include a range of benefits such as spas, private chefs, and security; celebrities often frequent them.
For a more accurate estimation of your programme cost, we recommend speaking directly to a member of our team today.
Is drug and alcohol rehab available on behalf of the NHS?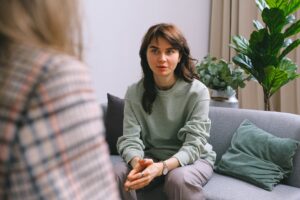 In short, yes. However, there are many obstacles one must overcome to secure a residential place in Aberdeenshire through the NHS.
In the UK, many addiction treatment programmes are being cut due to a lack of government funding, leaving an overwhelming number of patients needing intensive care.
Sadly, this is true for many areas of Scotland, including Aberdeenshire.
To be considered for one of the few residential spots the NHS offers, patients must apply to their council to cover the cost of funding.
They must be able to provide documented proof, which can take a very long time.
For someone struggling with a serious drug or alcohol addiction, filling in confusing applications can result in added stress and upset.
Once the applications have been filed, they must still wait to hear back about the outcome, which can take months.
It is for this reason that we advocate for private rehabilitation. At Rehab Recovery, we help clients source smooth and efficient admissions to local Aberdeenshire facilities.
By calling today, we can help arrange your admission within days, meaning no waitlists or referral times.
Please call our 24-Hour Helpline: 0800 140 4690.
How long does drug and alcohol rehab in Aberdeenshire last?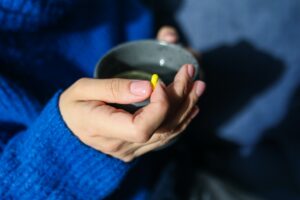 There is a range of treatment programmes offered at rehab that all span various timeframes. The length of your programme will also depend on the substance you are addicted to and the severity of your addiction.
For a sole alcohol detox, patients are admitted for a minimum of seven days. This helps your medical team to manage withdrawals and prescribe medication if needed.
However, we recommend entering rehab for at least 28 days as this can help you heal physically and psychologically.
A month-long stay gives you plenty of time to begin detoxication and therapy before moving back home.
Some clients stay anywhere between three months to a year. Rehab isn't a sentence but can help you change your life in the best possible way.
Facilities in Aberdeenshire are warm, welcoming places with staff that are invested in your wellbeing and recovery.
Please call our 24-Hour Helpline: 0800 140 4690.
What are the differences between NHS and private treatment?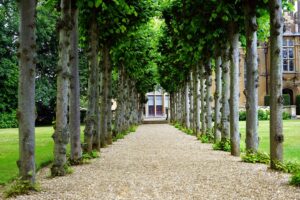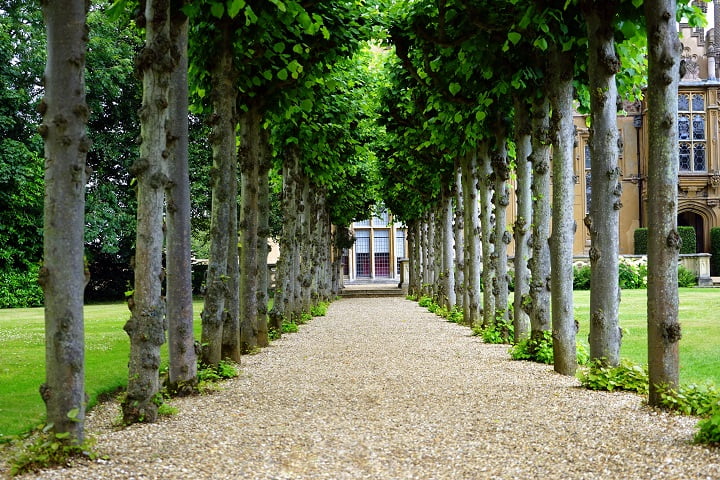 As mentioned above, the NHS very rarely offers residential places to patients. In private rehab, residential treatment is the most highly recommended form of treatment as it produces the best results.
This form of treatment is considered the most effective and helps to reduce the chances of relapse. A team of professionals and experts will welcome you with open arms at a private facility in Aberdeenshire.
Staff will assess your needs accordingly and present you with a personalised treatment plan.
Tailored programmes are a huge benefit to private treatment and help you to achieve recovery milestones. In a private facility, you can choose single or dual occupancy rooms and an adjoined bathroom if you wish.
Amenities such as laundry and catering are all supplied for you too. This added support helps you to focus on healing and making progress.
One of the biggest benefits of residential treatment is the high level of care on offer 24 hours a day. This means you can gain the vital support needed to overcome your addiction.
Whilst NHS treatment in Aberdeenshire is free, it is mostly offered as outpatient treatment. Whilst outpatient treatment can be a great way to treat addiction, it is not recommended for those with severe addictions.
With NHS treatment, long waitlists can be detrimental to a person wanting to recover from addiction immediately.
Please call our 24-Hour Helpline: 0800 140 4690.
What are the differences between inpatient and outpatient treatment?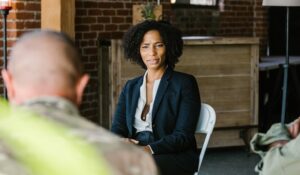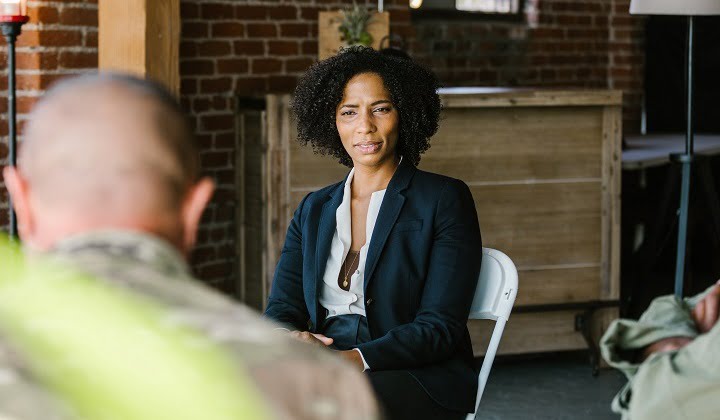 Addiction treatment falls into two categories: inpatient and outpatient. Inpatient treatment involves moving from home to a designated facility in Aberdeenshire.
This form of treatment requires you to check yourself into your chosen clinic for a set amount of time, usually one month. During this time, you will be able to benefit from 24-hour support.
On the other hand, outpatient treatment is considered a more part-time form of treatment. These programmes offer great flexibility for those with mild addictions , meaning they can still partake in important commitments.
Outpatient treatment involves patients living at home and commuting to treatment sessions in Aberdeenshire each day, such as family therapy and group therapy.
Outpatient treatment doesn't revolve around a structured routine which can be challenging for those with a serious addiction.
Residential treatment will be in your best interest if you struggle with severe drug and alcohol problems.
If you're unsure which form of treatment would be most suitable for you, speak to a member of our friendly team by calling us now on 0800 088 66 86.
Alcohol Detox & Rehab in Aberdeenshire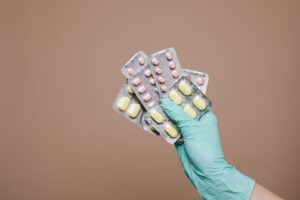 If you are struggling with alcohol abuse problems or alcohol addiction and want to seek professional help, detoxification will be the first step in the process.
Detoxification usually takes place within your chosen residential rehab facility in Aberdeenshire. It involves the removal of all toxins from the body to help overcome physical dependency.
When addictive substances are removed from the body, the brain begins to adjust to the drop. This usually means that you will start to experience withdrawal symptoms.
With alcohol addiction, Librium is often used to help manage these withdrawal symptoms.
This is known as pharmacological intervention and can help ease anxiety and pain. Prescription medication is offered through private rehab and can be invaluable during times of unpleasantness.
Most detoxes last for around ten days but can continue for more than two weeks, depending on the severity of your problem. Detoxes can be very challenging; they help you become physically stable and prepare for therapy.
After your detox is complete, you will continue to stay in rehab for around three weeks to make a well-rounded recovery through therapy, relapse prevention, and trigger identification.
Home detoxes are also a cheaper option for those that may not be able to commit to residential treatment.
They involve medication being sent to your home address to reduce withdrawals and maintain contact with your clinic to ensure your safety.
Please call our 24-Hour Helpline: 0800 140 4690.
Rehab for Cocaine Addiction in Aberdeenshire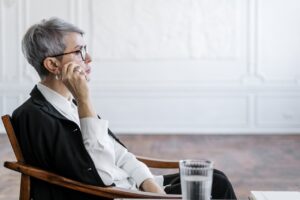 Cocaine is a stimulant often snorted or rubbed into the gums. It can make users feel excited and confident as well as panicky and impulsive.
When cocaine is absorbed into the bloodstream, it increases the heart rate resulting in a raised temperature.
This can make users feel very thirsty and nauseous. Cocaine takes around 30 minutes to take effect and can lead to heart attacks and strokes.
If you are struggling with cocaine abuse, remember it is not too late to seek help. Although cocaine is very addictive, at Rehab Recovery, we're here to help.
We work with cocaine addiction treatment specialists in Aberdeenshire and can help you on the road to recovery.
During your time at the rehab, you will focus on psychological healing. This is because cocaine isn't a physically addictive substance and therefore does not require a detox process.
Please call our 24-Hour Helpline: 0800 140 4690.
Rehab for Heroin Addiction in Aberdeenshire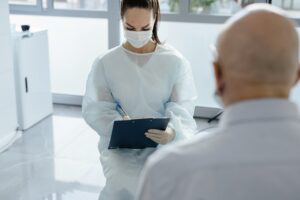 Treatment for heroin addiction usually involves a combination of detoxification, therapy, medication, and continued support. Fortunately, this is all available through Rehab Recovery.
Because heroin is such a highly addictive substance, it requires an intense detox process to overcome this physical dependence.
By completing this in a specialist clinic in Aberdeenshire, you will be able to minimise discomfort and help your body readjust to life before heroin.
Attempting to detox from heroin at home is not advised by Rehab Recovery and can result in death.
Heroin is a seriously fatal drug that causes many addictions worldwide. These addictions require specialist care and support to overcome.
Rehab for Cannabis Addiction in Aberdeenshire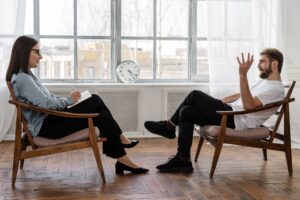 Although cannabis is not a physically addictive substance, it can be psychologically addictive. It is considered the most abused substance in the UK, with millions of people consuming it each year.
Cannabis can have short and long-lasting effects on an individual, destroying every aspect of their life, from their careers to relationships.
Most notably, long-term cannabis users often describe feeling apathetic and depressed.
Rehab can help you to turn things around. By beginning therapy and stepping away from distractions, you can heal and create healthy coping mechanisms to avoid addictive behaviour in the future.
Please call our 24-Hour Helpline: 0800 140 4690.
What types of therapies are on offer at rehab in Aberdeenshire?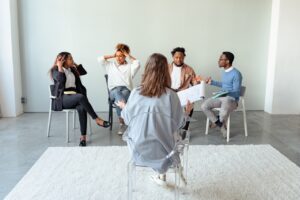 Another amazing benefit to drug and alcohol rehab in Aberdeenshire is that you will find a wide variety of therapies on offer.
Below is a list of the most commonly prescribed therapies for patients:
Through a combination of talking therapies and holistic therapies, clients can make a thorough recovery.
Whilst it can sometimes be challenging to speak about the root of your addiction and make discoveries about your substance use, it is worth it and will help you to heal. Therapy will help you on your way to long-lasting sobriety.
What is a dual diagnosis?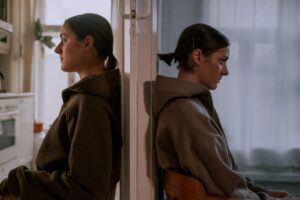 Many people who are diagnosed with a substance use disorder also suffer from a co-occurring mental health condition.
This is known as a dual diagnosis, and it is incredibly important that patients with a dual diagnosis receive the right treatment.
By opting for private drug rehab in Aberdeenshire, you can benefit from treatment tailored to your exact needs.
Although NHS treatment can be beneficial for some people, it often fails to take into consideration the needs of those with a dual diagnosis.
If a dual diagnosis is ignored, it can cause many problems and put the individual in danger. After rehab, this could result in a relapse or even death.
At Rehab Recovery, we work with specialist dual diagnosis providers in the Aberdeenshire area, helping you get the most out of rehab. So for sustainable, long-lasting sobriety, reach out to our team today.
Please call our 24-Hour Helpline: 0800 140 4690.
Relapse Prevention and Aftercare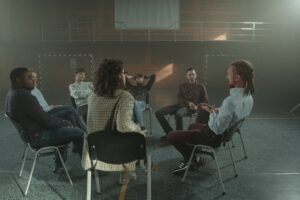 Before your programme in Aberdeenshire ends, you will work closely with support workers to implement relapse prevention plans.
This includes creating a dedicated document containing information about your addiction, triggers, and coping mechanisms.
Relapse prevention workshops are also held in many private clinics that help you to work on avoiding partaking in addictive behaviour once you return home.
Relapse prevention is an incredibly important part of your rehab journey and will help you to solidify the progress and milestones you have achieved during your time in treatment.
Following this is the addition of continued aftercare from your chosen clinic in Aberdeenshire. Aftercare refers to an extension of your programme that continues when you return home.
It mostly consists of outpatient treatment therapy sessions to ensure you maintain sobriety. We will also signpost you to local groups such as Alcoholics Anonymous and Narcotics Anonymous in the Aberdeenshire area.
The rehab centre will also recommend SMART Recovery. This therapeutical self-help programme offers online and in-person sessions in Aberdeenshire.
SMART sessions are offered for both substance and behavioural addictions.
Opting for private rehab can also re-admit yourself at any time you believe is necessary.
Again, there will be no need to join a waitlist as admission is almost immediate.
We understand that recovery isn't a linear process, and sometimes relapses happen.
If one does, rest assured staff will work with you to help you get back on track and feel like your best self in no time.
For more information and to kickstart your new sober life through drug and alcohol rehab in Aberdeenshire, reach out to Rehab Recovery today.
Please call our 24-Hour Helpline: 0800 140 4690.
References
[1] Drugs deaths: Mixing substances now 'the norm' in Grampian cases
https://www.pressandjournal.co.uk/fp/lifestyle/health-and-wellbeing/3353122/drugs-deaths-mixing-substances-now-the-norm-in-grampian-cases/
[2] Drug-related deaths rise
https://www.nrscotland.gov.uk/node/3592