Drug and Alcohol Rehab in Shropshire
Do you live in Shropshire and do you struggle with drug and alcohol addiction?
Do you consume drugs and alcohol daily and do you find it almost impossible to stop?
If so, you will almost certainly benefit from going to rehab in Shropshire.
With the right support behind you, there is no addiction too big to beat.
Addiction: A Disease Of Mind And Body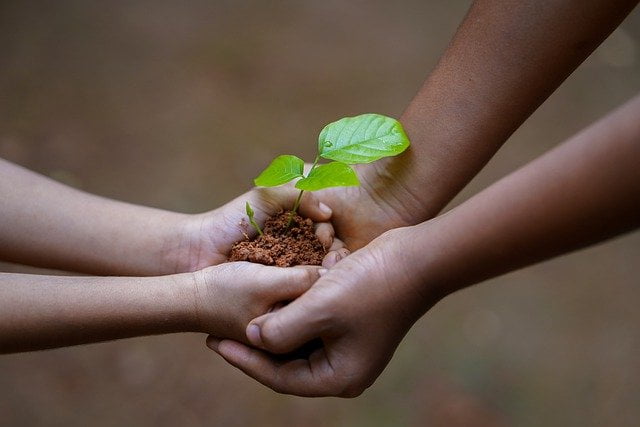 There can often be feelings of guilt and shame associated with addiction.
Part of the reason for this is that there are common myths that say that addiction is a choice or some kind of moral fault.
These myths are just that – completely inaccurate.
In reality, drug & alcohol addiction is a medical condition – a disease with mental and physical symptoms.
As with any other disease, what's needed is treatment rather than judgement.
Unfortunately, social stigma can often prevent a person from reaching out for help.
Rehab Recovery is here to provide free information and advice, as well as referrals to top drug & alcohol rehabs in Shropshire.
What Is Dual Diagnosis?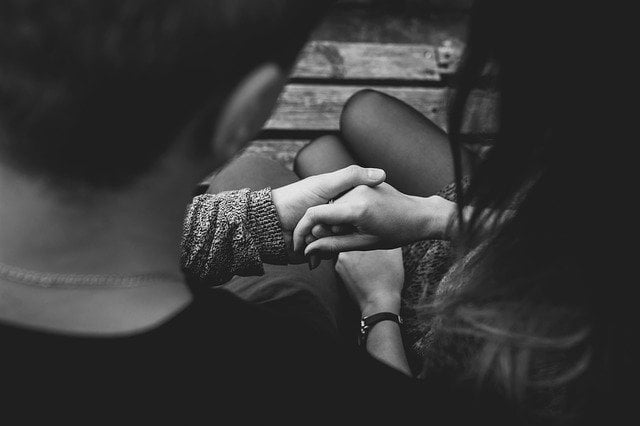 Although drug & alcohol addiction affects hundreds of millions of people around the world, each of those addictions is different, with its own characteristics, needs and aggravating factors.
A common aggravating factor is other mental health conditions, such as depression and anxiety disorders, which can often go undiagnosed for a long period of time.
When a patient has both an addiction and another mental health disorder, it is referred to as a dual diagnosis.
Being under the care of the mental health team at residential rehab, you will be able to be assessed and have any such issues diagnosed and treated appropriately.
This can make a huge difference in how manageable a person's addiction is on a day-to-day basis.
Addiction is debilitating enough to live with, and even more so with a co-occurring mental illness.
Striving For Abstinence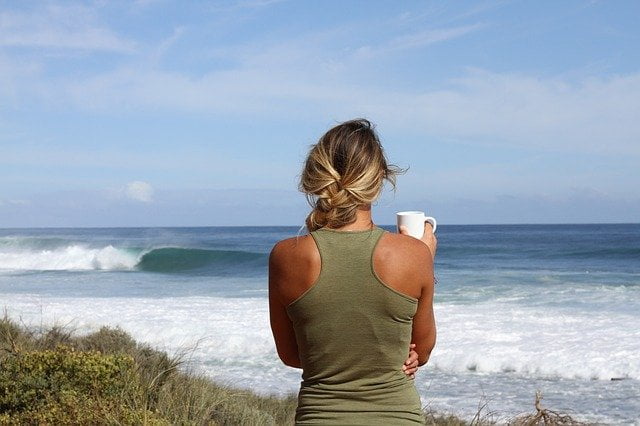 The rehab clinics that we refer to operate under the abstinence model of recovery, which means that the goal of treatment is to achieve lifelong recovery and abstinence.
Some people try to go back to casual substance use, but that almost always ends badly, relapsing back in a pattern of full-blown substance addiction.
Having a clear goal of total abstinence eliminates any confusion or blurred lines in terms of your recovery.
Your goal is to never use the substance again.
If you are in active addiction, this can often seem like an impossible mission, but please know that it is not.
With the right treatment and proactive measures, you can achieve lifelong recovery.
The Benefits Of Residential Rehab In Shropshire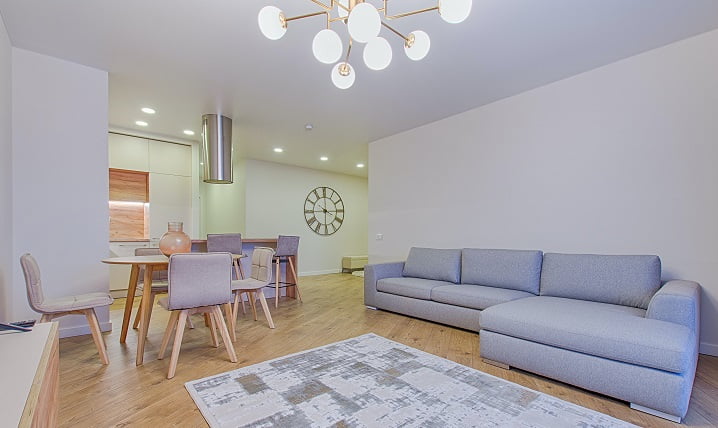 Rehab is consistently shown to be the most effective means of treating someone who has substance abuse problems.
Inpatient rehab, also known as residential rehab, is truly effective for those who have had severe addiction or substance abuse problems.
Thoroughness of care
Residential offers a care plan that would be almost impossible to facilitate anywhere else.
This is because rehab provides the chance to be treated by a wide array of mental health professionals, all within the same facility.
Although you would be able to get help outside of rehab, it would be very difficult to arrange all of those different kinds of treatment, and you would not be able to combine them in the optimal way, as is done at residential rehab.
Safety and security
Residential rehab offers a safe environment with 24-hour security, where your wellbeing is the utmost priority.
This means that you can concentrate on your treatment without having to worry about your immediate safety.
Having an unstable home environment is quite common among those with addiction. Residential rehab can provide a safe place away from any threats experienced in the home.
Distance
When you are struggling in active addiction, it is very common to go into an everyday pattern of struggle and lose perspective on how far you have strayed from your old life.
Being in rehab means that you will be away from your usual social circles and physical environment, both of which can do great harm to a vulnerable person if they are toxic.
Having this distance, along with your newfound sobriety, can bring an incredible amount of perspective, which in turn can help you to deal with your problems more effectively.
Private Rehab VS Council-Funded Rehab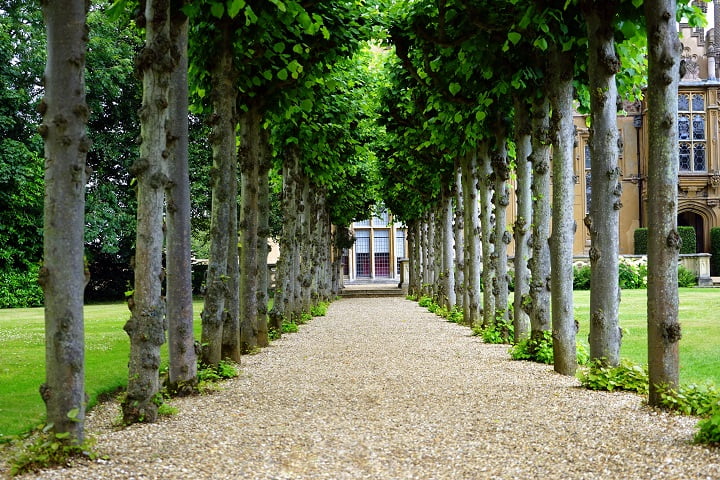 We understand that private rehab is not cheap, and that prospect of paying for a full course of treatment can be daunting.
However, there are always more affordable options available.
In fact, there are a great deal of clinics who do not charge the service user directly and are instead funded by local councils or other public bodies.
Public rehab is usually free, and people who attend can get most of the resources that are available at private rehab.
However, there are certain potential drawbacks to consider.
Waiting lists
If you are looking to get into a public rehab, it is more than likely that you will need to be on a waiting list for an indeterminate period of time.
This could be weeks or months.
With private rehab there are no waiting lists, and you can start treatment as soon as you are ready.
Generally speaking, the sooner you can get into treatment, the better – especially for people who have been living with severe drug or alcohol addiction.
Personalisation of care
Public rehab clinics are heavily regulated, just as private clinics are.
This means that you can be assured of a good standard of care and professionalism if staying at a public clinic for treatment.
However, going private means that you have much more choice over where you go and what type of treatment you receive.
If you are going down the public route, you would not have as much say.
Although we predominantly refer to private clinics, we at Rehab Recovery are happy to provide advice to anyone who is looking for public rehab placements.
Call us on 0800 088 6686 for more information.
Outpatient Rehab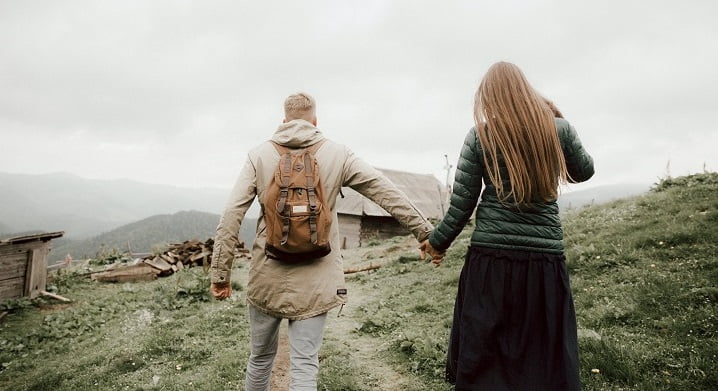 Outpatient rehab is where the patient stays at home overnight and travels to the clinic during the day for their treatments and therapies.
This is as opposed to inpatient rehab, where the person stays at the clinic overnight.
Outpatient rehab is considerably cheaper, as there are no accommodation costs involved in the overall package.
However, outpatient rehab is not for everyone.
There are a number of different circumstances that would a person unsuitable for outpatient rehab. For example:
People with significant mental health challenges who would struggle to complete a home detox
Persons who have failed to get sober after previous attempts at outpatient treatment or home detox
Those who are prone to committing acts of violence against family members or loved ones when intoxicated
People who live far away from the clinic or would struggle to get there
Those who have previously suffered from Delirium tremens or alcoholic seizures during withdrawal
Those who suffer from Wernicke's encephalopathy
Any of the conditions in the list above would make a person high-risk, meaning that inpatient rehab would be more suitable.
If you're not sure whether or not you would be eligible for outpatient rehab, this is something that we can discuss during your consultation.
Call Rehab Recovery on 0800 088 6686 to explore what kind of treatment plan would be appropriate for you. We can also provide advice on practicalities, such as budgeting and childcare arrangements.
The Alternatives To Going To Private Rehab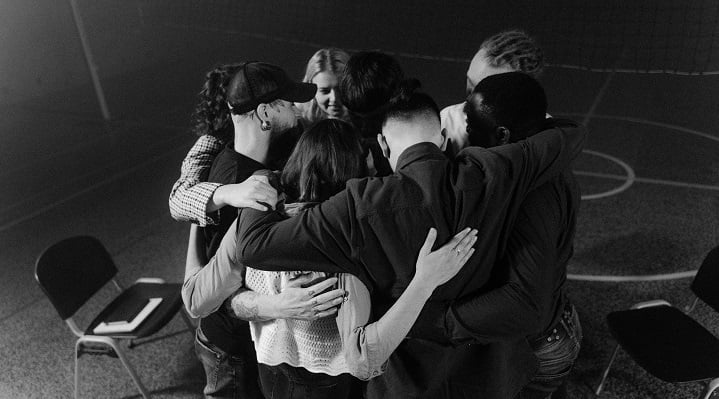 If you need treatment for your substance abuse problems, but cannot afford to fork out for private rehab, do not be concerned – there are still a lot of options available to you.
We have listed some of the options below:
Alcoholics Anonymous and Narcotics Anonymous
Alcoholics Anonymous meetings are available all over the country, offering support for anyone who is suffering from alcoholism and problem drinking.
AA is centred around group meetings, with attendees asked to follow the 12-step programme as part of their attendance.
Narcotics Anonymous is an equivalent organisation that operates in much the same way but deals more specifically with drug abuse.
Many people in addiction have problems with both alcohol and other drugs, and it is allowed –and quite common– for someone to attend both AA and NA.
SMART Recovery
SMART is an organisation that offers a more secular and evidence-based approach than 12-step programs such as AA.
The organisation was set up in 1994, and has provided free clinical treatments, such as CBT and DBT, to countless people all over the world.
SMART operates internationally and has a vast well of resources available to UK residents.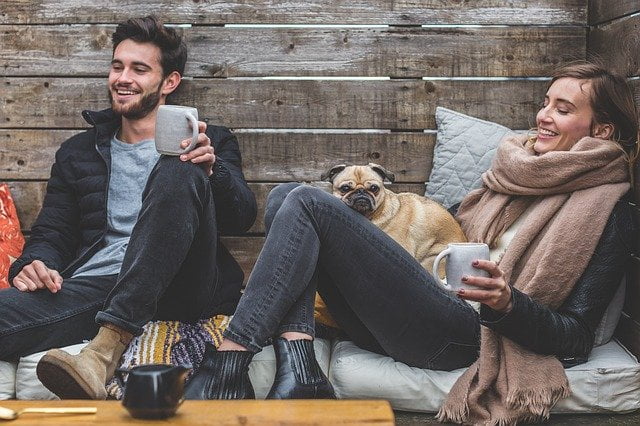 Home Alcohol Detox
If you are an alcoholic looking to get into treatment, but cannot afford a full course of residential rehab, one way of keeping costs down is to opt for a home alcohol detox.
This is not the same as going 'cold turkey' on your own – instead, a clinic would send appropriate medication out to you in the post, such as Librium, along with detailed instructions.
Please be aware that this option is only available for those who meet certain criteria.
For one thing, you would need to have an alcohol intake that is on the more moderate end of the scale – usually less than 25 units per day.
You would also need to be free from any serious distractions or complications at home, such as an abusive live-in partner or toxic neighbours – things like this can affect your chances of a successful detox.
Al-Anon Family Group Meetings
Al-Anon is an organisation that provides space and support for relatives and loved ones of those who are living with alcohol addiction.
It can often be hard for loved ones to say what they really think, perhaps out of fear of offending or upsetting the addicted person and jeopardising their recovery.
Al-Anon addresses this problem by providing a confidential space where people can meet and talk things through without judgment.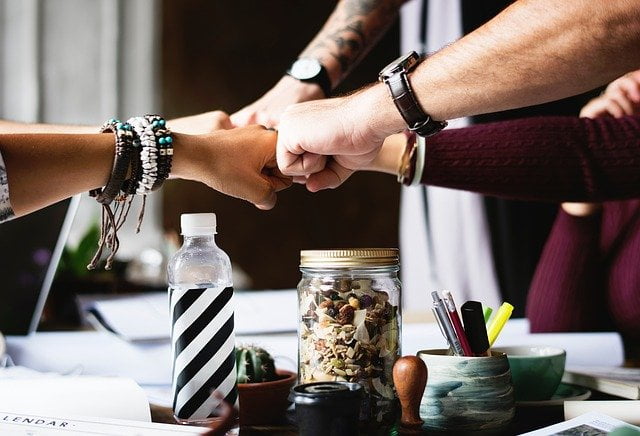 Outpatient Treatment Via A Local Drug & Alcohol Team In Shropshire
Drug and alcohol addiction is a health problem, and therefore your local GP office will have a number of measures in place for dealing with these problems.
If you book an appointment with your doctor, you can ask them about the possibility of being under the care of your local addiction outreach team.
This is a team of social workers who can provide counselling and other support, perhaps including home visits where appropriate.
Having access to a service like this can be a lifeline in times of crisis, and having someone to talk to can often prevent a person from getting to a crisis point to begin with.
The Rehab Admissions Process In Shropshire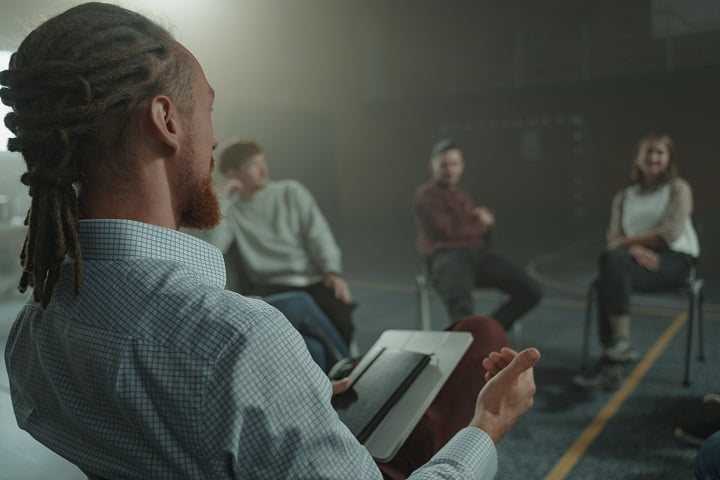 Addiction is a complex condition and reaching out for help can be one of the hardest things to do.
Because living with addiction is so challenging, we want to make it as easy as possible for you to get help.
Call Rehab Recovery
The first part of the process is to call us on 0800 088 6686, which is free from all UK landlines.
You will be able to speak with one of our team in confidence, and in your own time, we can start your referral consultation.
This involves us asking some questions about your current circumstances, what you are hoping to achieve through rehaband any other considerations that might be relevant.
Once we have got to know you a little better, we can make a recommendation on a private drug & alcohol rehab in Shropshire.
If you're happy to take on our recommendation, we can have you arrive at the clinic with a very short turnaround – usually just a couple of days.
This is one of the main advantages of private rehab – being able to start treatment straight away.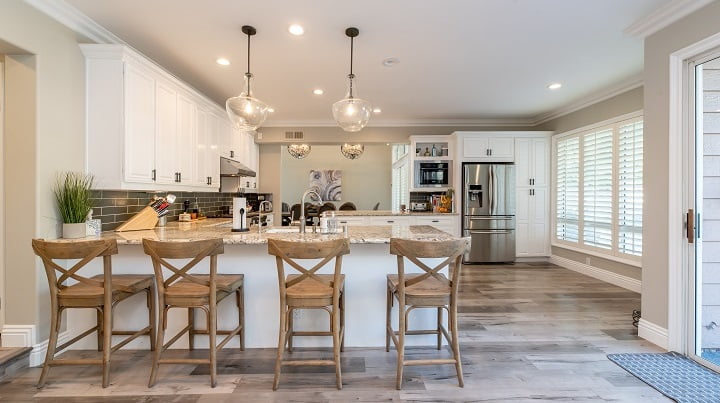 Arriving At Rehab
When you arrive at the clinic, you will be welcomed by the staff, and eventually assessed by the welcome team.
They will likely ask a number of questions about your substance abuse, but please be assured, there is no judgment in this space.
They just want to ensure that you receive the right kind of care and treatment.
There are a number of different assessment methods that could be used, depending on your clinic and what they prefer.
We have listed a few of these methods below:
The ASAM Criteria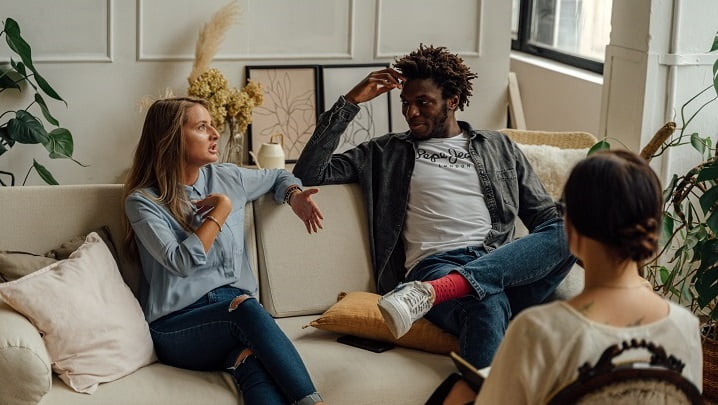 ASAM is a society of clinicians that was founded in 1954.
Their assessment methodology is used to get a better understanding of the individual, their experiences and how likely they are to respond well to treatment at rehab.
The ASAM method uses six categories of assessment, as listed below:
Acute Intoxication and/or Withdrawal Potential – Exploring an individual's past and current experience of substance use and subsequent withdrawal
Biomedical conditions and complications – Exploring an individual's health history and current physical conditions
Emotional, Behavioural, or Cognitive Conditions and Complications – Exploring an individual's thoughts, emotions, and mental health issues
Readiness to change – Assessing how willing the person is to commit to treatment
Relapse, continued use, or continued problem potential – Exploring an individual's unique relationship with drug or alcohol relapse or their continued use or problems
Recovery/living environment – exploring an individual's recovery or living situation, and the people, places, and things involved
The DSM-5 Diagnostic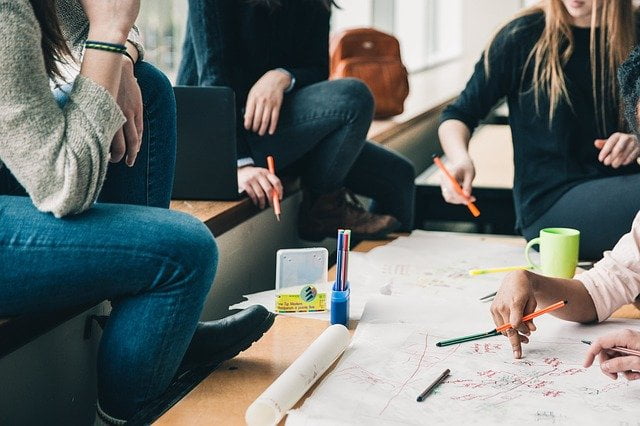 The DSM-5 is a textbook that is used by the American Psychiatric Association as an all-encompassing reference book of mental illnesses, as well as their symptoms and treatments.
Their diagnosis is not just concerned with whether or not someone has a substance abuse problem, but also how severe or moderate that problem is, and what kind of treatment they might need.
It consists of a number of symptoms broken down into four distinct categories, as below:
Impaired Control – Using more of a substance than intended, or using more often than intended; wanting to cut down but being unable to do so
Social Problems – neglecting responsibilities and relationships; giving up activities that they used to care about; being unable to complete tasks at work or school
Risky Use – using in risky settings or circumstances, continuing to use despite knowing that there are problems
Physical Dependence – Needing more of a substance to gain the same effect, having withdrawal symptoms when not using the substance
The DSM-5 model has its own scoring system, with 2-3 symptoms classed as a mild substance abuse disorder, and 6-7 symptoms classed as a severe substance abuse disorder, or in other words, an addiction.
The AUDIT
The World Health Organisation offers a test for the diagnosis of alcohol abuse problems.
It is called the Alcohol Use Disorder Identification Test, or AUDIT.
AUDIT is made up of a relatively brief list of multiple-choice questions, along with a scoring system to indicate the severity of a person's alcohol problem based on their answers.
Intervention For Drug And Alcohol Addiction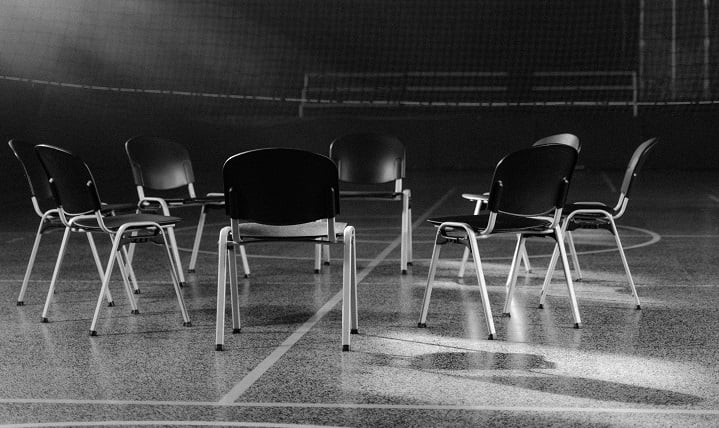 It is not possible for a person to get professional help for their addiction without first admitting that they have a problem.
Sadly, this can take a long time for some.
Addiction denial can go on for years, and sometimes it can take an intervention from loved ones for a person to get any kind of perspective on their addiction.
A traditional intervention, where people sit and explain to the person the harm they have done, is best facilitated by a trained intervention counsellor, who can make sure that the session is constructive.
Another way to go is the CRAFT intervention technique, which stands for Community Reinforcement and Family Training.
This method prioritises positive reinforcement, offering the person rewards for making positive changes in their behaviour.
We can provide advice on how to arrange a successful intervention, whether that is through traditional means or with CRAFT.
Call us on 0800 088 6686 for free and confidential advice.
How Much Does Rehab Cost In Shropshire?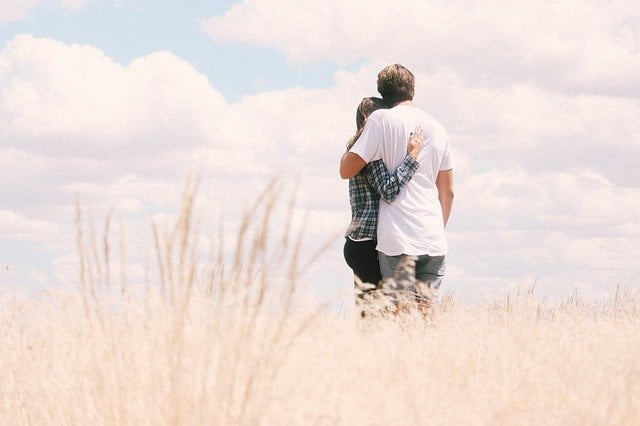 There are a range of different options in terms of treatment packages, and prices vary accordingly.
The most affordable option is a home detox, which totals about £1500.
However, as we detail in the home detox section below, this is subject to eligibility.
If you are attending residential rehab, a multiple-occupancy room is more affordable than a single room.
Dorm places cost between £2,000 and £4,000 for a 10-day detox, or around £6000 for a full 28-day rehab.
If you would prefer to have your own private room, this would cost between £3,000 and £6,000 for the 10-day detox option, or between £8,000 and £12,000 for a full 28-day course of rehab treatment.
These are guide prices to give you a rough idea – as with any service, prices vary by location, treatment required and other factors.
Please be assured that we offer full transparency in terms of treatment costs.
Tips For Picking Out The Right Rehab In Shropshire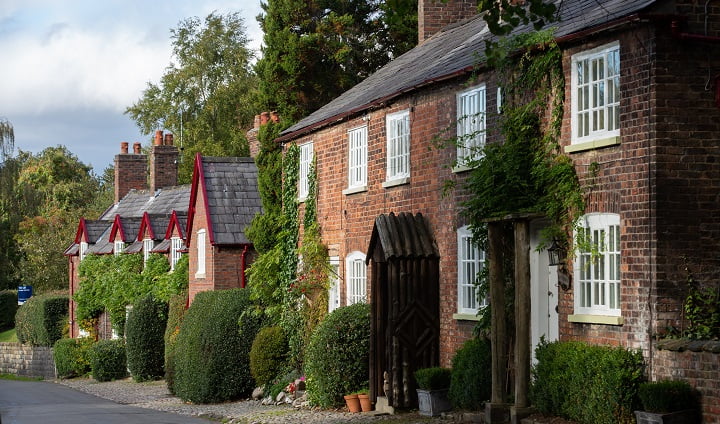 We are experts in rehab and addiction treatment, and as such, we are able to suggest an appropriate rehab and make your referral there as easy as possible.
If you would like to do your own research on the matter and pick out a clinic for yourself, there are a few different factors that you should bear in mind.
Affordability – using our section on pricing on this page, find out how the pricing of the clinic in question compares to the market rate.
Approachability – get a sense of how the staff at the clinic communicate with you, and how they operate in general. This will be important if you are spending a month at the clinic.
Track record – find out how long the clinic has been offering care – ideally you should try to get in somewhere that has 20_ years of experience.
Certifications – do some research into the qualifications that the staff at the clinic have, and any awards that the clinic have picked up over the years. This information should be readily available on their website.
Location – consider the physical location of the clinic and how easily you would be able to get there. This is especially important if you are planning to attend as an outpatient.
We are happy to do the hard work on your behalf and suggest a clinic that would be a good fit for you.
Call us on 0800 088 6686 to speak with a Rehab Recovery advisor and get started.
Detox: Frequently Asked Questions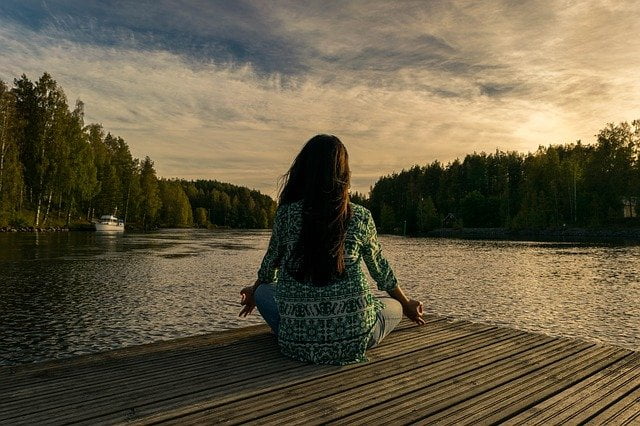 You may have heard the term detox used in regard to addiction recovery.
Here are some of our most frequently asked questions on the subject.
What is a detox?
A detox is a medical procedure conducted under supervision, the goal of which is to allow the patient to withdraw safely from drugs or alcohol, with minimal discomfort or complications.
How long does detox take?
Detox will usually take between 7 and 10 days and will be the first thing you do once you have been admitted to rehab and assessed on-site.
It can take slightly longer than 10 days, depending on the severity of your addiction and other medical factors.
This is usually applicable to those with severe alcohol or opiate addiction.
Is detox required for all drugs?
No. Detox is only necessary for drugs that have a high risk of severe physical withdrawal symptoms, such as heroin and alcohol.
Other substances, such as cannabis, cocaine, ecstasy, LSD and speed do not require a detox as part of treatment.
Nevertheless, they are still all best treated at a secure rehab facility.
How Long Does Rehab In Shropshire Last?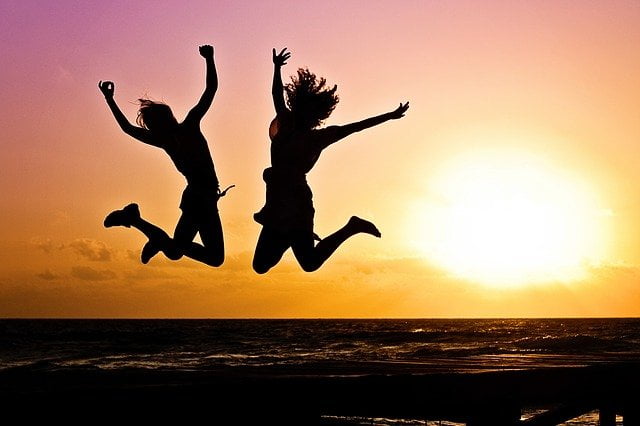 If you are going to rehab for a full course of treatment, this will usually last for 28 days.
It could be slightly longer, for example, if the detox phase of treatment takes longer than planned.
Detox is usually between 7 and 10 days, and that's the amount of time that you could expect if you were going to rehab for a standalone detox.
As stated above, the detox part of rehab is only necessary for those withdrawing from certain substances – specifically heroin, alcohol, prescription opiates, and benzodiazepines.
Rehab For Cocaine In Shropshire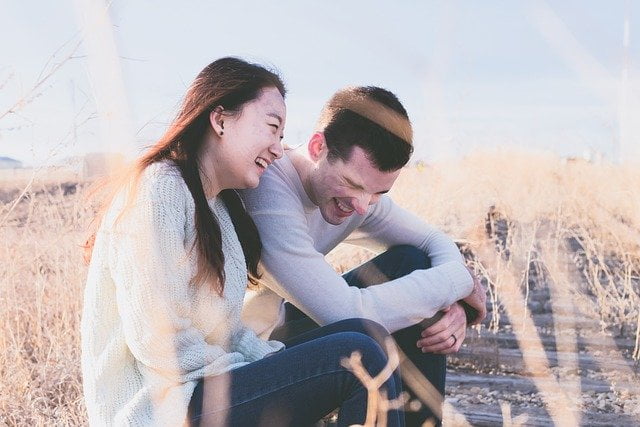 Cocaine is a potent drug that can drastically affect the life of the user in no time at all, due to being expensive, addictive and detrimental to mental and physical health.
Cocaine use also increases a person's chances of indulging in risk-taking behaviour, such as getting in fights and doing other things that they would not have done sober.
This can have disastrous consequences.
Cocaine users can also become obnoxious, aggressive and self-centred, which can make them unpleasant to be around.
This can cause their social life to be affected through cocaine abuse.
If you want to be free from the cycle of cocaine abuse, the best thing to do is reach out for professional help, which you can find at drug & alcohol rehab in Shropshire.
Rehab For Heroin In Shropshire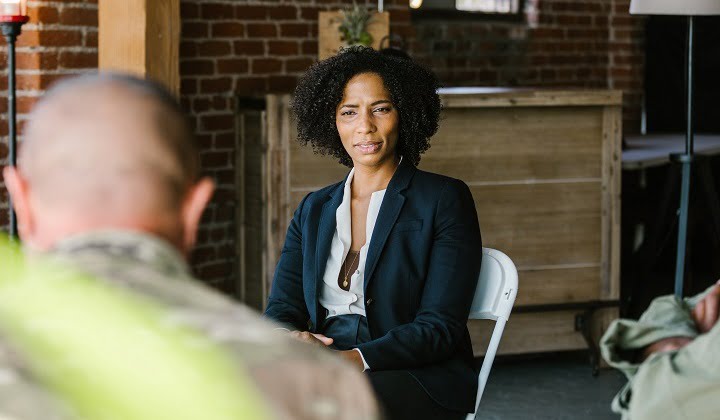 Opiate addiction has become a huge public health crisis in recent years, in the United States as well as here in England.
Heroin addiction can feel difficult, even impossible to get free from, due to its powerful addiction cycle and the intense nature of withdrawal symptoms.
However, please know that a full recovery is always possible, and you can get the right treatment through drug & alcohol rehab in Shropshire.
Heroin rehab includes detox, which will usually take up the first 10 days of your time at the clinic.
The withdrawal process almost always involves the use of medication such as methadone.
With the right treatment and medication, a future without heroin is possible.
Call us today to start your free and confidential referral consultation.
Rehab For Cannabis In Shropshire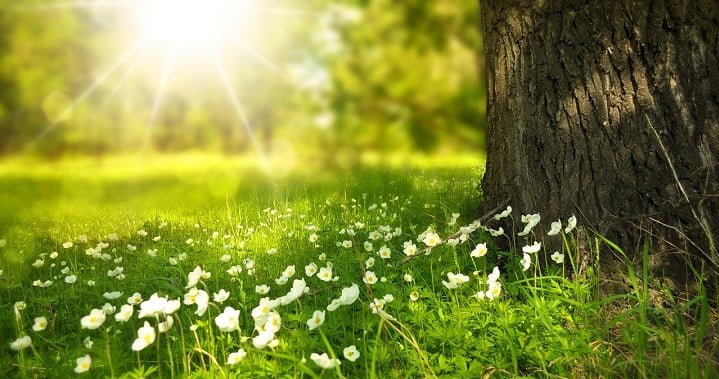 A lot of people don't know that Cannabis addiction can be treated as rehab.
One possible reason for this is that cannabis is falsely seen as a less harmful drug.
The truth is that regular cannabis use can cause a whole range of problems for an individual, whether physically, socially, psychologically or all of the above.
Make no mistake – cannabis addiction is real and it can destroy lives just as any other addiction can.
The best place to treat a cannabis problem is at drug & alcohol rehab in Shropshire.
Detox is not a part of cannabis rehab, as it is not medically necessary.
Instead, you can spend your time working on yourself through therapy and getting to the underlying causes of your problematic cannabis use.
If you commit to the programme and put in the necessary work, you will be able to look forward to a lucid, healthy future without the unnecessary burden of cannabis abuse.
Therapies On Offer In Rehab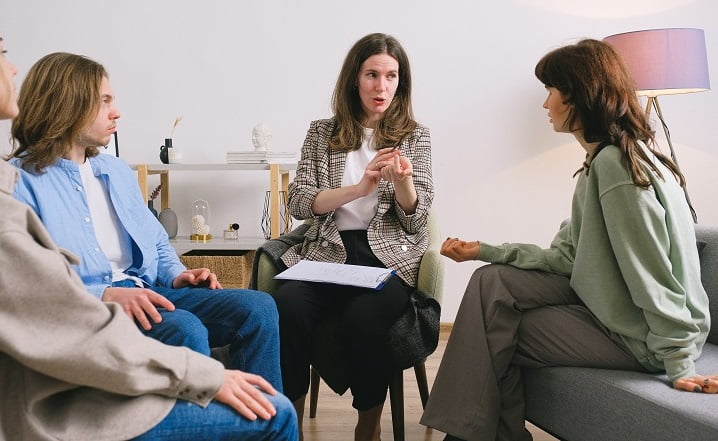 Throughout the course of rehab treatment, patients will go through a number of different treatments and therapies.
This is because addiction is complex, and there are a lot of different issues to address.
Below is a list of some of the treatments that can be expected at residential drug & alcohol rehab in Shropshire.
Please note that this list is not comprehensive, and availability will depend on the clinic in question.
Cognitive Behavioural Therapy
The severity of a drug or alcohol addiction is largely dependent upon a person's psychological triggers and to what extent the person is able to manage them.
Part of the treatment process is encouraging the person to challenge their own thought patterns, as well as how they respond to them on an emotional and behavioural basis.
This is where Cognitive Behavioural Therapy is so effective – helping the patient to challenge their thoughts as well as changing how they react to them.
CBT is used to treat a wide range of different mental illnesses and behavioural problems and has been shown to be extremely effective in treating substance abuse disorders and addictions.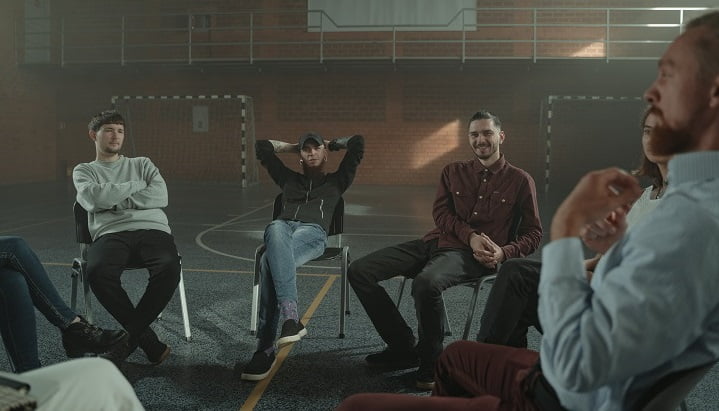 Dialectical Behavioural Therapy
Dialectal Behavioural Therapy, or DBT for short, is often seen as a 'cousin' of Cognitive Behavioural Therapy, in that it is based on similar psychological principles.
However, DBT is particularly effective in treating personality disorders, such as borderline personality disorder, as well as the destructive behavioural problems often associated with those conditions.
DBT has been consistently proven to be an effective method of treating problems such as suicidal ideation and self-harm, which are common symptoms of substance abuse disorders and personality disorders alike.
Brief Intervention
Although the goal of rehab is long-term recovery and abstinence, it is also important to apply a short-term focus and navigate those difficulties accordingly.
In the context of addiction treatment and rehab, a brief intervention is an intervention that is focused on a short-term goal, such as getting someone through a suicidal episode or referring them to a source of help.
These kinds of short-term interventions are often necessary to ensure a person's well-being as they go through the challenging experience of substance withdrawal and rehab.
Motivational Interviewing
Being in active addiction is incredibly draining, both physically and psychologically.
It can lead to a person feeling tired and burned out, even when they are going through recovery at rehab.
This kind of burnout can lead to a lack of motivation and ambition for the future.
This can be worsened by a potential identity crisis brought on by making the big lifestyle changes that come with becoming sober.
One way of fighting these issues is through a counselling technique called Motivation Interviewing, which encourages people to come up with new sources of inspiration and motivation.
Motivational Interviewing (MI) is just one of many different counselling techniques employed at drug & alcohol rehab in Shropshire.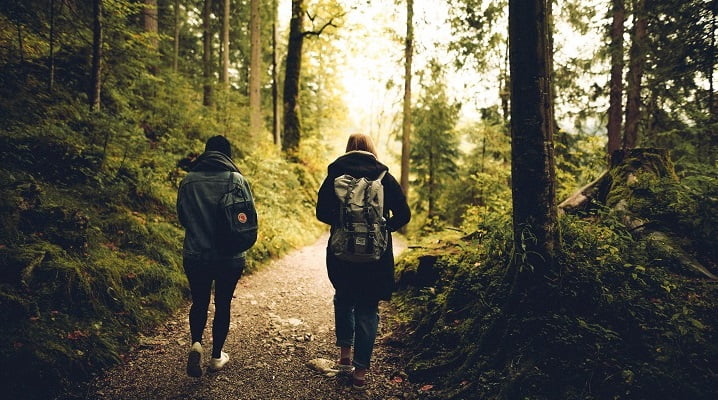 Holistic Therapies
Activities such as music therapy, art therapy, meditation, and yoga may not seem to have much in common with the likes of psychotherapy and counselling.
However, they each have their own set of benefits in terms of your wellbeing.
Holistic therapies at rehab provide patients with something positive to focus on during their time at the clinic, as well as being great for mindfulness and picking up new skills and interests.
Group Therapy
The group aspect of rehab is very important, for several different reasons.
For one thing, it provides a sense of community, which contrasts with the loneliness and social isolation that many people experience in active addiction.
Group therapy meetings also provide patients with a forum where they can express their thoughts, as well as learn from the experiences of others in the group.
There is a reason that most addiction support organisations, such as AA or NA, are set up in a group format – it has been shown to work.
Individual Therapy
As well as having regular group therapy sessions, one-to-one therapy sessions are also a big part of the rehab experience.
There are some things that just aren't appropriate to discuss with a group, but it is still so important to explore those issues with the help of a professional.
At drug & alcohol rehab in Shropshire, you will be under the care of a diverse team of mental health professionals and clinicians, who can help you to work through your issues in a constructive way.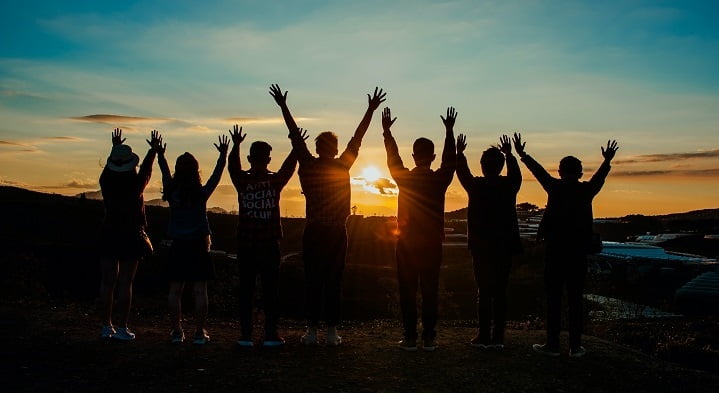 Family Therapy
Family therapy provides an opportunity to mend some of the relationships that may have been frayed by the person's time in active addiction.
These sessions will be overseen by a trained mental health specialist.
We understand that family relationships are complex, so please understand that family therapy is not compulsory.
Co-Dependency Treatment
People who are in active addiction will often develop personal or romantic relationships that are unhealthy, unsafe, toxic, dependent or all of the above.
Whatever the reasons for this, it is important that, while in recovery, you get some perspective on your relationships with the help of mental health professionals.
Rehab is the best place to do this, as you will have access to quality mental health care, as well as enough distance from the relationships to make an objective judgement on them.
Twelve-Step Facilitation Therapy (TSF)
Although the validity of the 12-step programme is debated in the recovery and treatment community, there is no doubt that the programme helps a great many people around the world and is very important to those people.
This is why the 12-step program can be incorporated into your treatment plan at drug & alcohol rehab in Shropshire.
If you would like to find out more about the 12 step programme before going into rehab, visit the official AA website for more information.
Relapse Prevention Planning At Rehab In Shropshire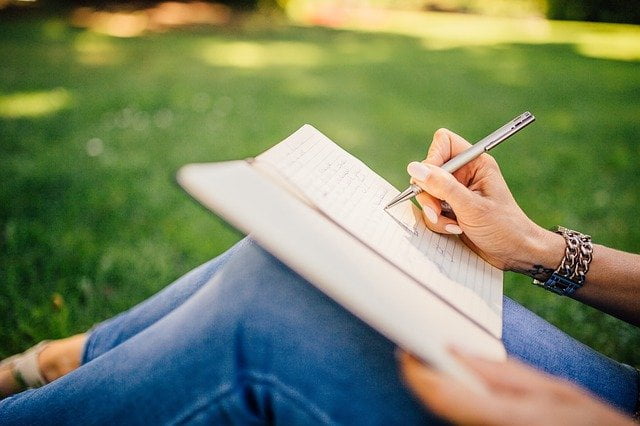 As you come to the end of your time at rehab, you will have come a long way from your time in active addiction.
However, it is important to stay humble and focused on what comes next – re-joining the outside world as a person in recovery.
To help you to navigate this challenge, the mental health team at rehab will help you to come up with a relapse prevention plan, which will take your individual needs and characteristics into account.
Drawing up this plan will require you to be honest with yourself about your own triggers as well as your ability to deal with them.
For example, you might have to commit to staying away from venues that serve alcohol, such as bars or pubs.
It is not enough to simply avoid potentially triggering places and people, although this is certainly an important part of the overall plan.
In order to maximise your chances of long-term recovery, you will need to take proactive steps as well.
This might include going to regular AA or NA meetings, or a whole range of other procedures included in your aftercare program.
Contacting Rehab Recovery Today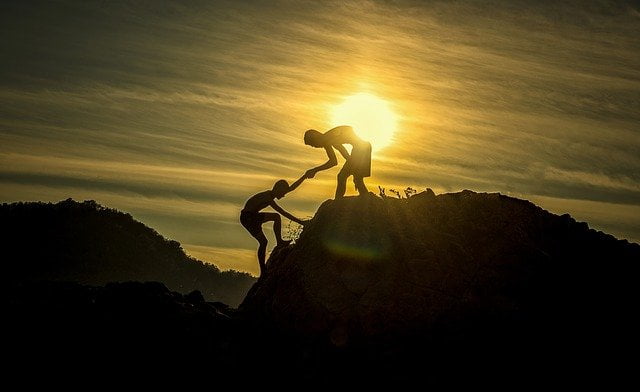 Through a combination of therapy, education, and ongoing proactivity, it is possible to achieve your goal of a life free from the misery of drug or alcohol abuse.
Call Rehab Recovery on 0800 088 6686 to start your journey into recovery.
Once you take the first step towards sobriety, you have begun the task of building a better life.