Drug and Alcohol Rehab in Flintshire
This article will discuss drug and alcohol rehab in Flintshire. Flintshire is a county located in the northeast of Wales and has a population of 155,593.
According to the latest data collected by National Statistics in 2020, there were 23,887 referrals for substance misuse and dependency.
Of these, 9,310 were for alcohol and 8,792 were for drugs, such as cannabis or cocaine. Of the male sample taken, 3,312 were assessed for heroin, 1,964 for cannabis, and 1,246 for cocaine.
The majority age group of this sample was 20–59 (5,640), followed by those under 20 (835). Those aged over 60 accounted for 46. [1]
The latest data for Flintshire estimates that there were 415 assessments for heroin and 290 assessments for drugs.
If you are based in Flintshire and looking for help with drug and/or alcohol dependency, this article will discuss what treatment is available, how to access it, and what to expect.
To help choosing between the many drug and alcohol rehab centres in Flintshire, give our team a call today on 0800 140 4690
What is Alcohol Addiction?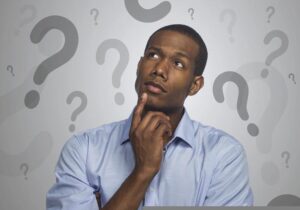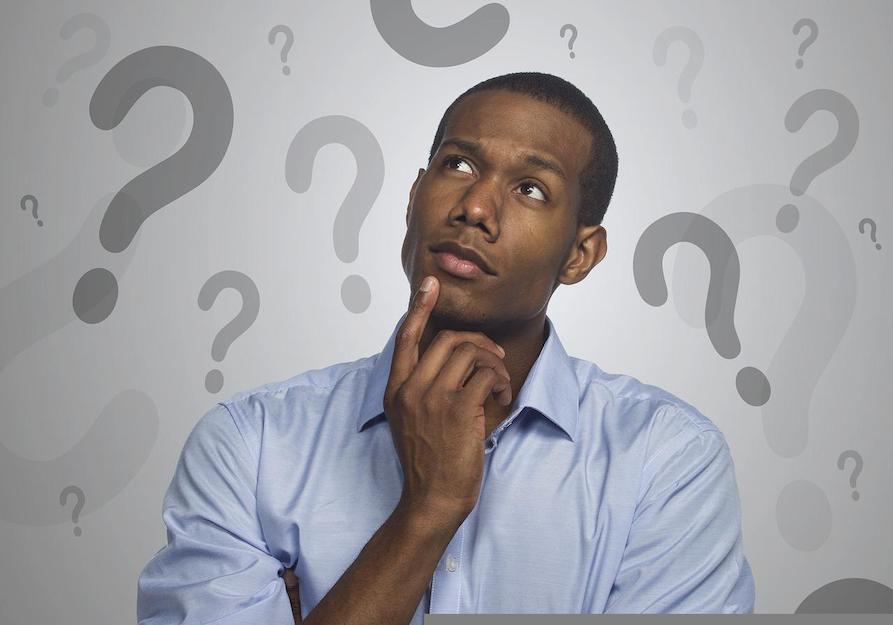 Alcohol addiction, alcoholism, or Alcohol Use Disorder (AUD) are terms used to describe someone that cannot control their alcohol consumption, has a preoccupation with alcohol, and continues to drink regardless of negative health or social consequences. [2]
Alcohol addiction will also mean you depend on it to function properly. This might include needing alcohol to prevent withdrawal symptoms such as shakes, nausea, or headaches.
AUD is a broad spectrum, but any level of continued alcohol consumption that puts your health at risk is considered problematic.
Here are some symptoms of AUD to be aware of:
The inability to limit alcohol consumption
Being unsuccessful in cutting down alcohol consumption
Daily tasks revolving around the need for alcohol – this could be work, socialising, or hobbies
Daily tasks being negatively impacted because of alcohol
Continuing to use alcohol in unsafe situations, such as when driving
Developing a high tolerance to alcohol and needing more to achieve the desired effect
You can read more about the disease of addiction here.
Get the help you need from an alcohol rehab centre in Flintshire by calling us on 0800 140 4690
What is Rehab in Flintshire?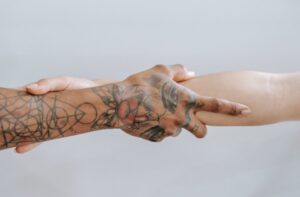 Rehab, or rehabilitation, comes in many forms – it can include rehab for health issues, post-operations, or addiction.
Central to all rehab, however, is recovery. With regards to addiction, rehab is designed to provide a supervised program that helps people overcome their dependency.
Most experts have agreed that abstinence is far more effective than harm reduction or moderation management – as a result, that's what rehabs focus on.
It also aims to help people develop the tools necessary to have a healthy and sober life.
Professionally supported drug and alcohol rehab is one of the best ways to recover from addiction.
Some examples of rehab include:
Inpatient rehab – people will stay at a residential rehab clinic where they will receive treatment
Outpatient rehab – people will attend weekly appointments at a doctor's surgery, hospital, or clinic
Recovery house – temporary housing that offers treatment and is supervised by a medical professional
Although the type of rehab can vary, each aims to provide similar services:
These services will be covered in more detail below.
Learn more about what a rehab clinic in Flintshire can do for you by calling our expert team on 0800 140 4690
Holding an Intervention in Flintshire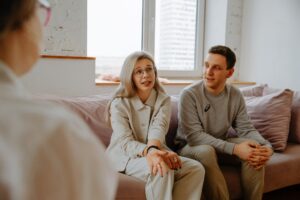 Addiction intervention is when family and/or friends gather to convince a loved one that they need to seek professional help concerning their substance use.
Interventions are usually held when the loved one does not recognise or believe that they need help.
Interventions should not be spontaneous, and some forethought should be given to when/where it will take place, who will be involved, and what needs to be said.
Interventions should be a process of encouragement – they should not be aimed at blaming or shaming the person that needs help.
An intervention needs to e positive. Although the person must understand the negative impact their addiction is having, the intervention should not guilt them into change.
Instead, family/friends should focus on how the addiction has changed their loved ones and its impact on family and friends.
It is worth perhaps writing down what you plan to say before the intervention. [3]
Some other useful tips include:
Conduct research about addiction before the intervention
Find out what treatment is available and what it will involve
Practice positive communication
Find out how you can best support a loved one through treatment
A focal aspect of an intervention should be to highlight that there is a solution and that treatment options are available.
Because interventions can be hard to get right, it is recommended that people consider seeking the help of a professional interventionist – whether just as a consultant or to be actively involved.
Either way, interventionists will be able to provide useful insights, act as a mediator, and even help plan and organise the intervention.
In addition, medical professionals have developed methods that can be useful for families considering conducting an intervention.
Make sure that your loved one gets the support they need from a rehab clinic in Flintshire by calling us today on 0800 140 4690
CRAFT Method of Intervention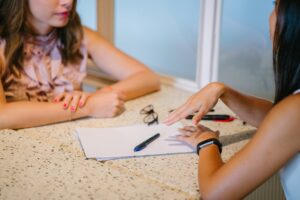 An example of this is the Community Reinforcement And Family Training (CRAFT) method.
CRAFT was designed specifically for families that are struggling to convince a loved one that they need help.
An intervention expert will work alongside the family over several months.
They will conduct sessions aimed at teaching families how to organise and implement a successful intervention.
The key goals of CRAFT include:
Helping families understand the nature of addiction
How to communicate positively and encourage positive behaviour changes
How to communicate and listen empathetically
How to access treatment, what to expect, and how families can help support their loved ones during treatment
Learn more about the CRAFT method and how it can help your loved one find addiction treatment services in Flintshire by talking to us today on 0800 140 4690
Addiction Treatment in Flintshire: What is Available and How much Does it Cost?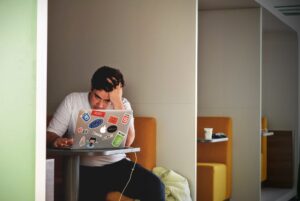 Addiction is not considered a 'choice' or 'moral failing' on behalf of the addiction sufferer – so the focus of rehab is always on returning agency to the patient.
Flintshire is home to a wide range of free local drug and alcohol services. These include:
These organisations provide a range of free services, such as drug and alcohol support, referrals, treatment options, addiction counselling and therapy, and needle exchange. [4]
For more information about local services in Flintshire, please follow this link.
Get the help you need to beat addiction at a drug and alcohol rehab in Flintshire by calling our team today on 0800 140 4690
Can I get treatment through the NHS?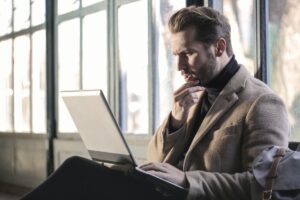 Unfortunately, there is no such thing as an NHS rehab facility. Funding is available via the NHS for a person to enter a private, residential facility. This requires an application to the local council.
To explore this as an option, it is recommended that people speak with their GP or with a key worker.
However, it should be noted that funding through the NHS is not easy to obtain.
It requires people to meet a very strict criterion. This might include:
Attending local services
Attending a pre-rehab course
Being sober before entering rehab
Having received some counselling and/or therapy
Convincing the council that you will maintain sobriety after rehab
Even if this criterion is met, there is no guarantee that funding will be available. In the UK, in recent years, there have been many budget cuts – this has negatively impacted treatment options across the UK.
Alternatively, people can pay for private rehab themselves. However, private rehab can be very expensive.
Recent data suggests that, on average, rehab in the UK costs between £300 to £400 per day. Luxury rehab can be much more expensive, with treatment costing several thousand per day.
Get help accessing alcohol and drug addiction treatment services through the NHS in Flintshire, or advice on how to pay for private services, by calling our team today on 0800 140 4690
How Long Does Rehab in Flintshire Last?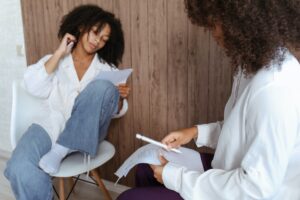 The duration of rehab will be determined by several factors, such as:
The person's specific needs
The age, sex, and gender of the person
The substance being treated
How long the person has been using a substance
If there are other medical/health issues
Certain substances, such as heroin or alcohol, are likely to require a longer period of rehab.
The reason for this is that such substances can have serious and life-threatening withdrawal symptoms. Therefore, it is likely that people will need medical assistance.
In addition, if a person has been an addict for a long time, they might require more rigorous therapy and counselling.
Other medical issues are also taken into consideration. Someone suffering from anxiety or depression might also require more time in therapy than average.
People will be assessed before entering rehab and the duration will be suggested by a medical professional.
In general, however, most rehabs offer 7-day, 14-day, 28-day and 90-day treatment options.
To find out how long your stay at an alcohol or drug rehab in Flintshire is likely to take, call us today on 0800 140 4690
Inpatient vs Outpatient Drug Addiction Treatment in Flintshire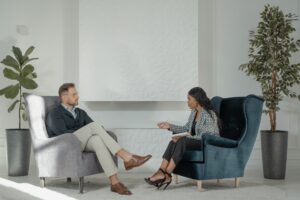 Another factor to take into consideration regarding rehab duration is inpatient versus outpatient treatment.
Both offer a similar program – detox, therapy, relapse prevention and aftercare – but are different in various ways.
The most obvious difference is that inpatient treatment requires the person to stay at a facility for the duration of their treatment. Most inpatient treatments last for 28 days.
Outpatient treatment, on the other hand, does not. Instead, people will attend a weekly appointment at a local service, clinic, doctor's surgery, or hospital. On average, outpatient treatment lasts between several months to a year.
The benefit of inpatient treatment, although more intense, is that people will receive 24/7 medical assistance and will be in a more secure environment.
This can be particularly useful for those that are suffering from severe addiction.
The benefit of outpatient treatment is that it can be worked around a person's commitments, whether work or childcare.
In addition, outpatient treatment is more readily available and is often free through local services.
The main downside is that people remain in their normal environment surrounded by potential triggers. [5]
For help choosing between inpatient and outpatient rehab in Flintshire, call our team today on 0800 140 4690
Alcohol Rehab in Flintshire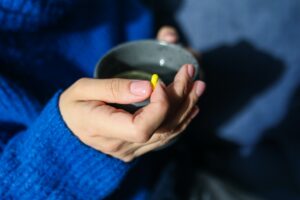 The first stage of any alcohol rehabilitation program – whether inpatient or outpatient- is alcohol detox.
Alcohol withdrawal symptoms can range from mild to severe. Symptoms related to alcohol withdrawal are known as Alcohol Withdrawal Syndrome (AWS).
Mild to moderate AWS symptoms include tremors (shakes), flu-like symptoms, sweating, headaches, and restlessness.
Severe symptoms include insomnia, delirium tremens, disorientation, high blood pressure, increased heart rate, breathing problems, and seizures.
Fortunately, symptoms related to AWS can be reduced with the use of prescription drugs.
Perhaps the most popular prescription drug used is Librium.
Librium helps reduce anxiety, restlessness, insomnia, and decreased appetite.
Librium is also less addictive than other sedatives, making it ideal for those already suffering from addiction.
Like most sedatives, however, there can be side effects such as drowsiness and stomach issues – bloating and diarrhoea, for example.
Get the help you need from an alcohol rehab in Flintshire by calling us today on 0800 140 4690
Cannabis Rehab, Cocaine Rehab and Heroin Rehab in Flintshire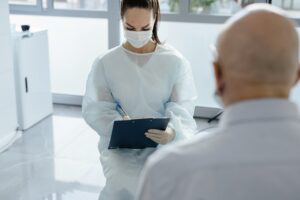 The withdrawal process can be milder when undergoing drug detox for certain substances, such as cannabis.
Cannabis withdrawal does not require medical assistance, and symptoms are not severe or life-threatening, so cannabis detox is not necessary.
Symptoms of cannabis withdrawal include anxiety, agitation, restlessness, headaches, and a lack of appetite.
When a person stops using after a significant period of cannabis addiction, they can expect withdrawal symptoms to emerge within 7 days and to last up to 10 days.
When a person is going through cocaine withdrawal, they are likely to experience psychological symptoms such as paranoia, anxiety, mood swings, irritation, and depression.
However, some people have been known to experience headaches, sweats, restlessness, and fatigue.
Cocaine and crack cocaine are not physically addictive, so cocaine detox is not necessary.
After a person stops using cocaine when they have suffered from cocaine addiction, withdrawal symptoms can emerge very quickly – sometimes as quick as an hour. Cocaine withdrawal symptoms should begin to reduce after several days, but some can last up to 10 days.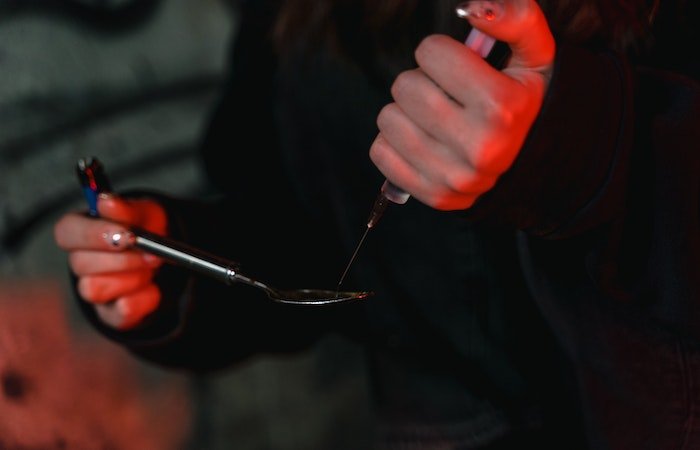 Heroin addiction has one of the more arduous withdrawal experiences. This is due to heroin being very psychologically and physically addictive.
Heroin withdrawal symptoms range from mild to serve, but even mild symptoms are very unpleasant.
Mild symptoms include flu-like symptoms – nausea, vomiting, fatigue, sweats, and diarrhoea – anxiety, depression, restlessness, and agitation.
Severe symptoms include increased heart rate, breathing issues, insomnia, and hypertension (high blood pressure).
Such symptoms usually begin to emerge six to twelve hours after the person stops using and can last for up to ten days.
It is usually recommended that people come off heroin under medical supervision and are likely to use prescription drugs like Methadone, Suboxone, or Buprenorphine during their heroin detox.
Whatever addiction you may be suffering from, get the help you need from one of the many drug rehab clinics in Flintshire by calling us today on 0800 140 4690
Dual Diagnosis at Rehab in Flintshire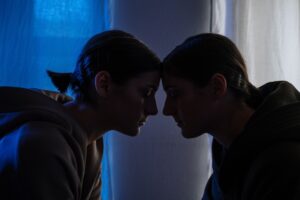 Dual diagnosis, co-occurring disorders, or dual pathology refers to someone that has both an addiction and mental health issues, such as anxiety or depression.
Uncovering if a person has a dual diagnosis is an important part of rehab, as it will impact the necessary treatment that they receive, such as medication and therapy.
Unfortunately, addiction and mental health go hand in hand. It is very common for someone with an alcohol or drug addiction to develop mental health issues.
Research has found that substances such as alcohol, cannabis, cocaine, and heroin, can lead to anxiety and depression and even increase the risk of someone developing schizophrenia or personality disorder.
Studies have also found that people with mental health issues are more at risk of developing an addiction than those that do not have mental health issues.
This is because many people with mental health issues will use substances to help manage their mental health symptoms.
In turn, prolonged use will increase the likelihood that that person will become dependent upon the substance. [6]
To discover how a drug and alcohol rehab in Flintshire will support your mental health, call us today on 0800 140 4690
What Therapy Will I Receive During Rehab in Flintshire?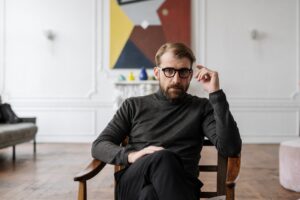 There are several different types of therapy that people might experience during rehab, such as:
One-to-one therapy, or individual therapy, involves talking to a trained professional, such as a psychologist or counsellor. They will aim to uncover the roots of the addiction, such as childhood experiences, trauma, relationships, and family.
CBT aims to understand the connection between thoughts and behaviours. Most behaviour, such as using a substance, is rooted in unhealthy thoughts before the behaviour occurs.
CBT will teach people how to change their thought processes with the hope that this will be reflected in positive behaviours, such as maintaining sobriety and healthy living.
For those who suffer from intense and uncontrollable emotions, Dialectical Behavioural Therapy is an adapted form of CBT that offers a greater focus on emotional support and healing.
MI aims to uncover and then reshape a person's motivations. With regard to alcohol or drug addiction, people will be encouraged to talk about what motivates them to use a substance. [7]
People will then work with the therapist to create new and healthier motivations.
All rehabs will offer some form of holistic therapy, such as meditation, yoga, art therapy, music therapy, mindfulness and acupuncture.
A final example is group therapy.
This is probably one of the most common therapy types and will require people to interact with peers.
In a group therapy session, people will gather with other substance-dependent people and people going through rehab to share their experiences and struggles.
Group therapy has been found to help reduce feelings of isolation and increase accountability.
To experience any and all of these fantastic treatments at an alcohol and drug rehab centre in Flintshire, give our expert team a call today on 0800 140 4690
Relapse Prevention and Aftercare in Flintshire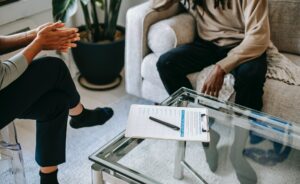 The final objective of rehab is to prepare people to leave and to provide them with the tools necessary to prevent them from relapsing – that is, engaging in old habits and behaviours, such as using a substance.
A huge part of achieving this is to help people develop a relapse prevention plan. This is a written document that contains useful information regarding their addiction and potential triggers to be aware of.
In addition, people will work with a medical professional to develop useful tools that can be implemented in their old environment.
This might include practising how to say no, how to avoid certain social situations, how to better control emotions, how to recognise negative behaviour patterns, or how to think positively.
Upon leaving rehab , people will be offered aftercare, such as continued therapy and addiction counselling. Usually, this will last for several weeks after the person has left rehab.
In addition, people will be encouraged to engage with local services, such as SMART Recovery, Alcoholics Anonymous (AA), and Narcotics Anonymous (NA).
Each of these services is available in Flintshire.
Make sure that your time at rehab in Flintshire is matched with an equally effective aftercare plan by calling us today on 0800 140 4690
How We Will Help You Find the Best Rehab in Flintshire
Choosing a rehab blindly may mean entering a program that is not ideal for your requirements. The problem is that most people will not be aware of their options for drug or alcohol addiction treatment services, and this means that they will struggle to find the most appropriate one – this is not the type of decision you want to leave to luck.
Our team is expert in regards to what rehabs have to offer – we will be able to offer you advice on your best options right around the UK.
These days many people are deciding to go beyond Flintshire for addiction help, and this may be something that you want to consider as well.
If you contact us now we will help you find something appropriate, and once you have reached your decision we can then make the arrangements for you.
We offer entry to a wide selection of rehab centres near to Flintshire, including in Cheshire, Merseyside, Shropshire, and throughout North Wales and the rest of Wales.
Get the help you need to beat addiction in Flintshire by calling our team today on 0800 088 66 86
References
[1] https://gov.wales/sites/default/files/publications/2021-08/substance-misuse-annual-report-treatment-data-and-forward-look-2020.pdf
[2] Witkiewitz, K., R. Z. Litten, and L. Leggio. "Advances in the science and treatment of alcohol use disorder." Science advances 5, no. 9 (2019): eaax4043.
[3] Tuttle, Jane, Bernadette Mazurek Melnyk, and Carol Loveland-Cherry. "Adolescent drug and alcohol use: strategies for assessment, intervention, and prevention." Nursing Clinics 37, no. 3 (2002): 443-460.
[4] https://www.flintshire.gov.uk/en/Resident/Community-Safety/Substance-misuse.aspx
[5] Cole, Steven G., Wayne E. Lehman, Elizabeth A. Cole, and Alvin Jones. "Inpatient vs outpatient treatment of alcohol and drug abusers." The American Journal of Drug and Alcohol Abuse 8, no. 3 (1981): 329-345.
[6] Tiet, Quyen Q., and Brent Mausbach. "Treatments for patients with dual diagnosis: a review." Alcoholism: Clinical and Experimental Research 31, no. 4 (2007): 513-536.
[7] Smedslund, Geir, Rigmor C. Berg, Karianne T. Hammerstrøm, Asbjørn Steiro, Kari A. Leiknes, Helene M. Dahl, and Kjetil Karlsen. "Motivational interviewing for substance abuse." Campbell Systematic Reviews 7, no. 1 (2011): 1-126.