Drug & Alcohol Rehab in Newcastle
As the United Kingdom struggles to battle with a wide range of social and economic obstacles, the North East of England, including Newcastle, struggles significantly.
Economic and social struggles are often linked with addiction or substance use disorder, which can then create further social and economic problems in the community of Newcastle and the North East.
If you have found yourself suffering from addiction, the best way to break free and ensure that you stay sober is to attend a drug or alcohol rehab.
Addiction Statistics in Newcastle and the North East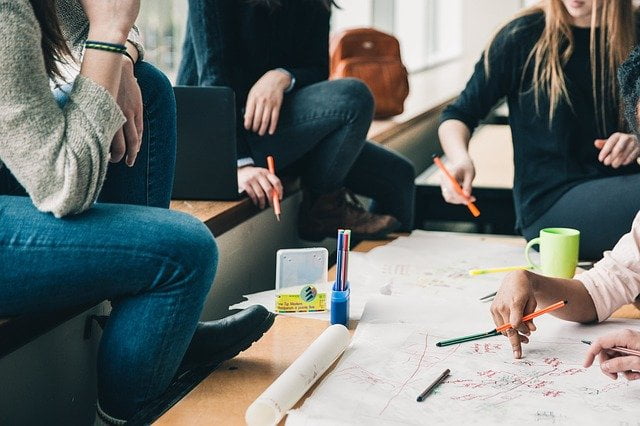 The Office for National Statistics reported that among the rates of drug-related deaths in the UK, the North East region saw the highest number of deaths.
Per 1,000,000 people in Newcastle and the North East, there are on average 105 deaths directly related to drugs.
When compared to the rest of the country over the last decade, Newcastle and the North East have had some of the highest rates of illicit drug consumption in England.
According to the government report, Newcastle upon Tyne had a total of 1,024 new presentations into addiction treatment programmes from 2019 to 2020.
Of these new presentations, over 1 in 5 were parents and adults living with children.
Children living with parents that are suffering from drug or alcohol addiction arenot only deprived of opportunities and adequate care, it exposes them to addictive substances at an extremely vulnerable point in their lives.
According to various studies, lower levels of family bonding are linked to an increase in illicit drug and alcohol consumption.
Community Impact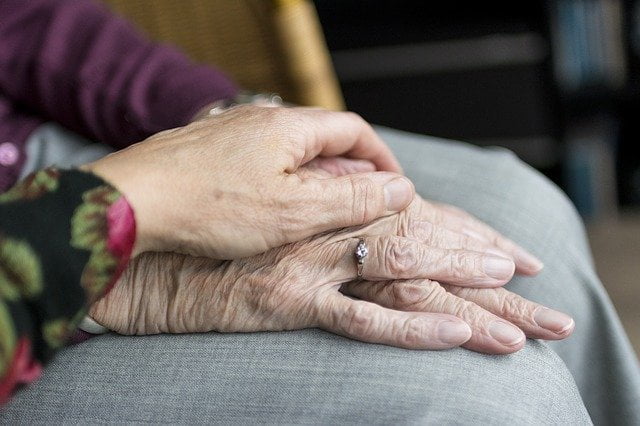 Addiction creates not only problems for adults, but for the community as a whole.
If a parent is unable to care for their children, the burden of responsibility then moves onto either close family members or social services.
Unsurprisingly, the North East (including Newcastle) has some of the highest rates of child poverty in England.
It's clear to see that there is a strong correlation between social problems such as child poverty, unemployment, homelessness and social insecurity with addiction.
Those who suffer from higher levels of stress and anxiety – due to social, environmental, or psychological factors – are more susceptible to falling into addiction.
Surrounding Areas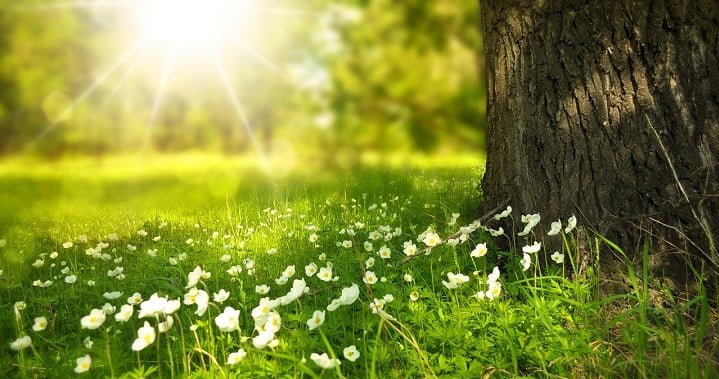 The surrounding areas of Newcastle do not provide optimistic statistics either.
Studies have shown that South Tyneside experienced around 1,000 alcohol-related deaths in men in 2015.
As a result of drug and alcohol addiction, the UK government is burdened with £10.7 billion per year in efforts to suppress drug supply and drug-related crime.
Not only does drug trafficking, consumption, and alcohol consumption facilitate crime, it facilitates addiction.
The dangerous cycle is always present in the UK and Newcastle is not exempt.
What Is Addiction Or Substance Use Disorder (SUD)?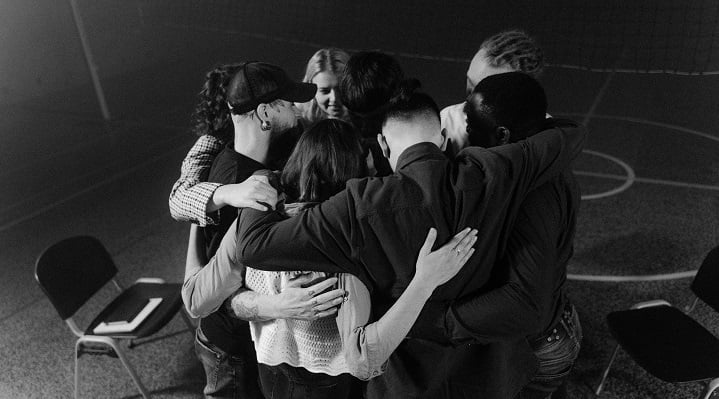 Addiction, or Substance Use Disorder (SUD), is a chronic brain disease.
Despite previous misconceptions that addiction is facilitated by a lack of discipline and poor lifestyle choices, it is recognised as an official brain disease by neurologists.
The Reward / Executive Function Model recognises addiction as a disease of chronic brain relapsing.
Due to constant exposure to an addictive substance, the addicted person's brain has forged new neural pathways.
These reward pathways, also known as the mesolimbic pathways, then make the person become dependent on the specific addictive substance.
While constant exposure to a substance can increase the likelihood of becoming addicted, a study conducted near Newcastle in the North East of England discovered that 54% of adults thought providing their children with alcoholic beverages would help their children manage their tolerance and intake.
Based on this study, it seems that many in Newcastle and the North East of England are unaware of addiction and how it can manifest, making them vulnerable to stigmatising addiction and succumbing to it.
What Are The Symptoms Of Addiction?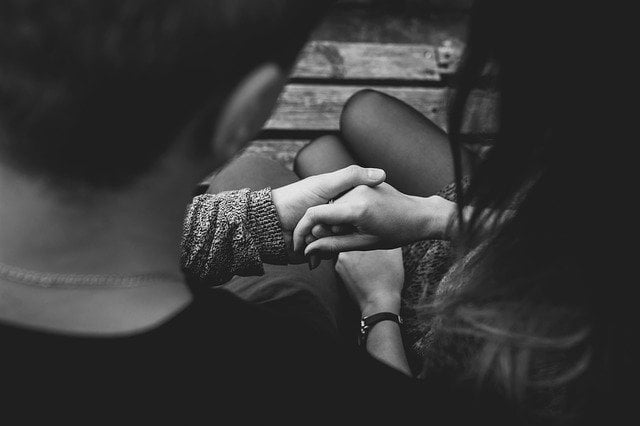 The symptoms of addiction can manifest in many different ways.
They will vary according to the patient's physical and mental wellbeing, as well as the substance they're consuming.
Substances can be categorised into what kind of dependency they present – whether they are physically or psychologically addcitive.
Substances such as alcohol and heroin can create physical dependency and present physical symptoms.
These symptoms can manifest in the form of:
Trembling
Headaches
Fatigue
Nausea
Seizures
They can even lead to death if left untreated.
Patients addicted to physically addictive substances will need to undergo a medicated detox at rehab.
In contrast are psychologically addictive substances, which include cocaine and cannabis.
Alcohol can also be psychologically addictive as well as physical.
These substances can present withdrawal symptoms such as anxiety, insomnia, erratic behaviours and depression.
Addiction and regular consumption of alcohol and illicit drugs can present a wide range of long-term health complications.
Long-term psychological complications include panic disorders, mood disorders, depression, and long-term physical complications can come in the form of liver cirrhosis and kidney failure.
What Is A Drug And Alcohol Rehab?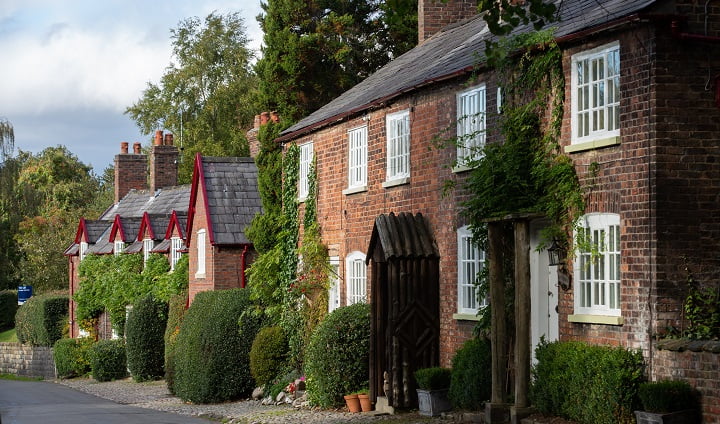 Firstly, the term rehab is the informal word for rehabilitation.
The term literally means to restore something back to full quality or full health.
In this context, a rehab is a place that patients enter to recover from addiction, typically in a residential facility as an inpatient.
What Does A Drug And Alcohol Rehab In Newcastle Consist Of?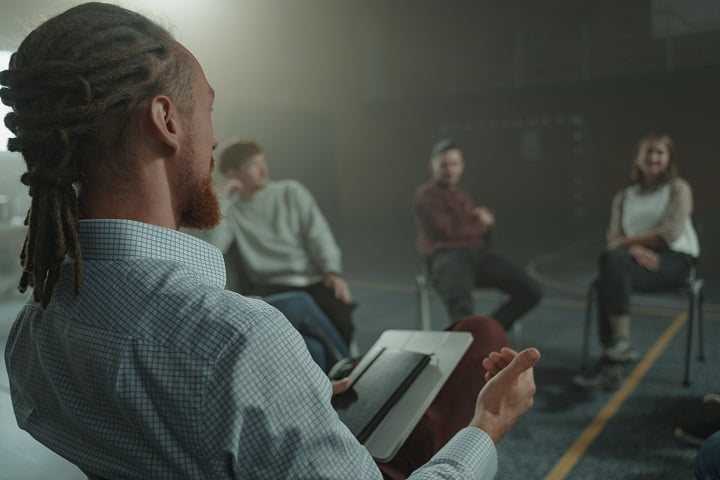 At a drug and alcohol rehab in Newcastle, patients will enter a residential and medically supported facility to undergo their recovery.
Whether they are suffering from cocaine, heroin, cannabis, opioid or alcohol addiction, the drug and alcohol rehab in Newcastle will cater to their unique addiction.
Firstly, soon-to-be patients must get in contact with an experienced person within the field to help them understand their addiction and locate a suitable rehab facility.
By contacting Rehab Recovery on 0800 088 66 86, we can help you by conducting a health assessment where you provide information in order to help us design a personalised and optimal recovery programme.
During this assessment, you can note your addiction history, mental and physical health, and any personal requirements at your rehab facility.
After the soon-to-be patient gets into contact with a trained admissions officer at Rehab Recovery, they will be able to enter a drug and alcohol rehab in Newcastle to facilitate their recovery.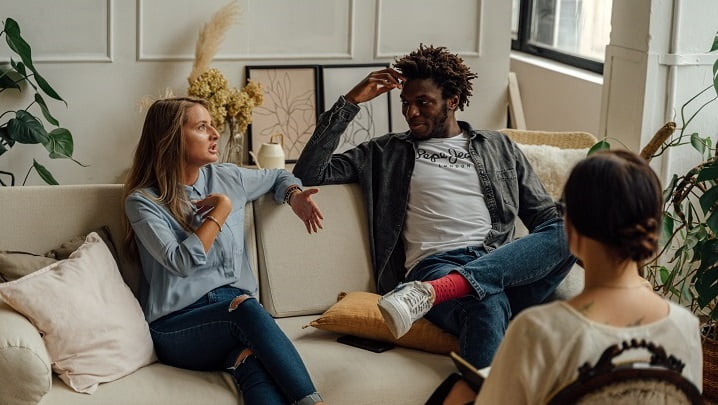 One of the most significant benefits of private residential rehab is that the addiction treatment programme is likely to be tailored specifically to an individual's condition.
If the patient is suffering from a heroin or alcohol addiction, they will need to undergo a medicated detox.
This is where they will allow toxic substances to subside in a comfortable and medically regulated environment.
This will last anywhere from 5-days to several weeks, depending on the patient and their substance.
Patients will spend most of their time at the drug and alcohol rehab in Newcastle undergoing a range of therapy and counselling sessions.
These include Cognitive Behavioural Therapy, Holistic Therapy, support sessions and much more.
They will then proceed to learn about relapse prevention planning strategies.
What About the Pre-Rehab Stage?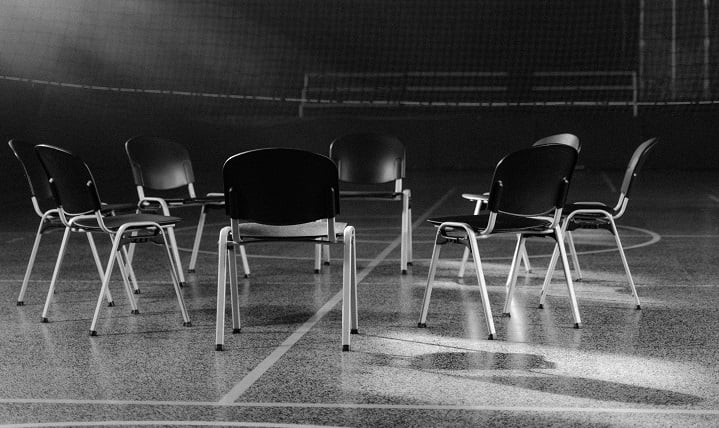 If you are wanting to enter a drug and alcohol rehab in Newcastle because you are suffering from addiction, you can follow a simple admissions process.
You can contact Rehab Recovery by dialling 0800 088 66 86 and you can then discuss what exactly it is you want.
Based on your personal details, physical and mental wellbeing, addiction history and your preferences, a trained admissions officer and a consultant psychiatrist will locate a suitable drug and alcohol rehab in Newcastle for you.
Intervention For A Loved One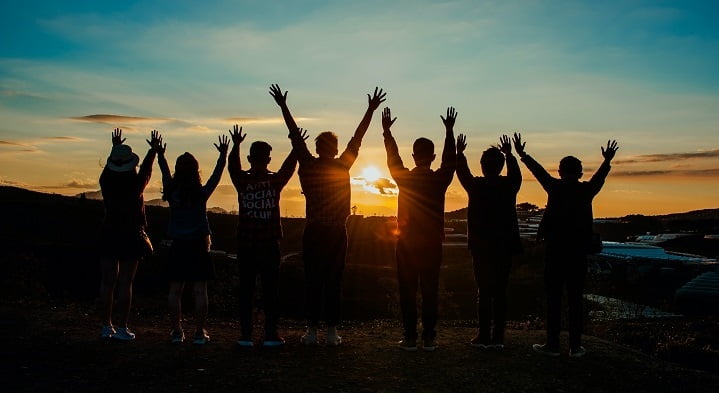 If you are contacting Rehab Recovery to help assist your loved one in entering a drug and alcohol rehab in Newcastle, we can assist you by organising an intervention.
Interventions are effective because they are non-confrontational and constructive towards guiding a loved one to seek recovery at a rehab facility.
Rehab Recovery can assign you an interventionist in Newcastle or your local area to help you convince your loved one to seek help.
CRAFT Intervention is a popular method because it places a special emphasis on the family of the addicted person.
CRAFT Intervention can help console families who are struggling to witness their loved one's addiction.
Additionally, CRAFT offers family counselling as well as communication training to help the family communicate their intense feelings constructively.
Is Drug And Alcohol Rehab Available Through The NHS?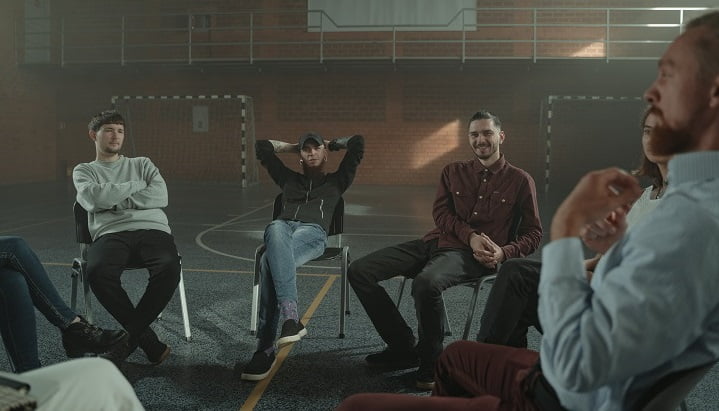 A drug and alcohol rehab in Newcastle will be available through the NHS, however, it typically involves being an outpatient while undergoing recovery.
In contrast, private rehab facilities often require that patients stay at an onsite accommodation as an inpatient.
There are pros and cons to both forms of treatment.
Pros And Cons Of Public Addiction Treatment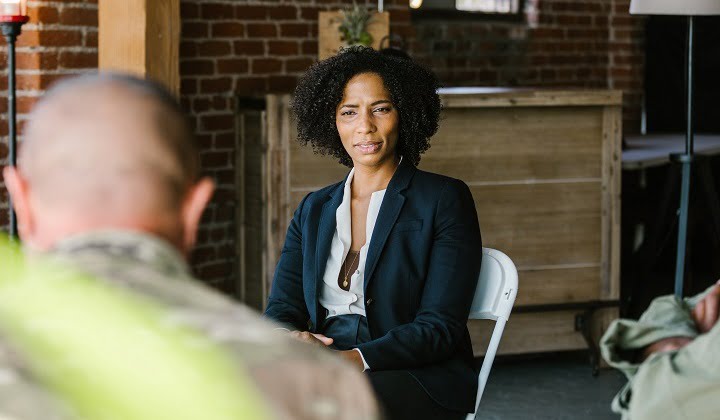 Public drug and alcohol addiction treatments, such as through the NHS, are often appealing because of their affordability and their flexibility.
Those who undergo treatment via public services will not need to worry about paying a fee, and they can maintain their employment or other responsibilities that they may have at home.
Patients undergoing rehab at a free rehab facility in Newcastle are likely to undergo an outpatient or an intensive outpatient programme.
Outpatient programmes require a certain level of commitment during the week, with sessions typically taking place during the evenings to accommodate the working schedule.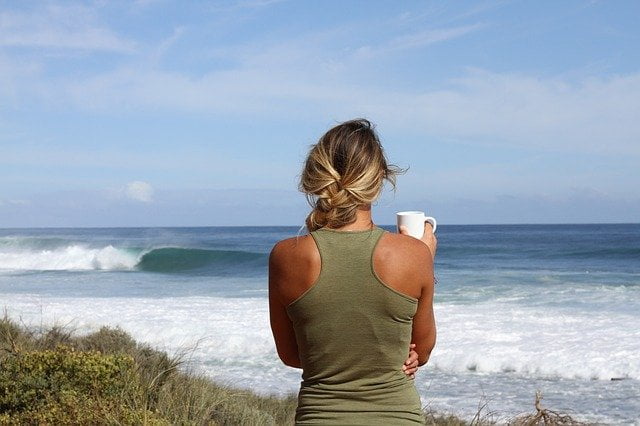 Intensive outpatient programmes will require a higher level of commitment.
One of the cons of undergoing addiction treatment through public services is that it is unlikely to personalise your recovery.
They will use methods which may not take into account each variable of your addiction or personality.
Additionally, due to the high demand for treatment and the lack of funding, waiting lists can be long.
This can mean that a patient's addiction is actually worsening before they are able to receive the support that they need.
Furthermore, for some patients, outpatient treatment may not be a viable option.
This is because patients that are suffering from severe forms of addiction, mental health issues, violent episodes, erratic behaviour, and so on, should be under constant medical supervision during their recovery period.
Pros And Cons Of Private Addiction Treatment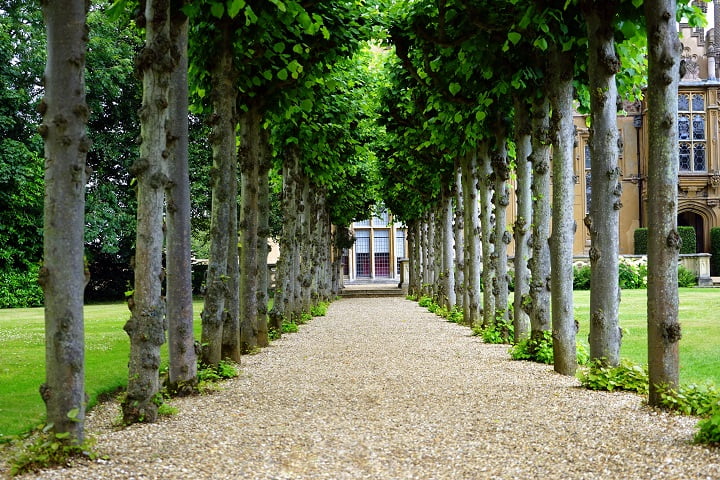 Private residential treatment, however, is arguably the most optimal form of addiction recovery treatment.
This is because patients will undergo personalised treatment at a medically supported facility.
Additionally, they will stay at an onsite accommodation in order to fully focus on their recovery, removing them from social or environmental relapse triggers.
The quality of treatment will be of a very high standard at a private residential facility in Newcastle.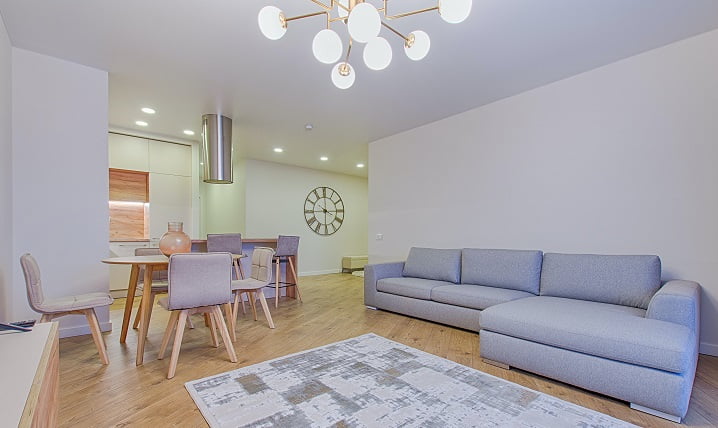 The personalised recovery programmes will have been planned intricately to ensure that the forms of therapy and counselling sessions maximise the patient's responsiveness to recovery methods.
At a drug and alcohol rehab in Newcastle, patients will learn about relapse prevention planning strategies.
Not only is the objective to help patients recover, but it is to help them sustain recovery once they leave their rehab facility.
However, patients are expected to pay for a 28-day stay at a drug and alcohol rehab in Newcastle.
How Much Does A Drug And Alcohol Rehab In Newcastle Cost?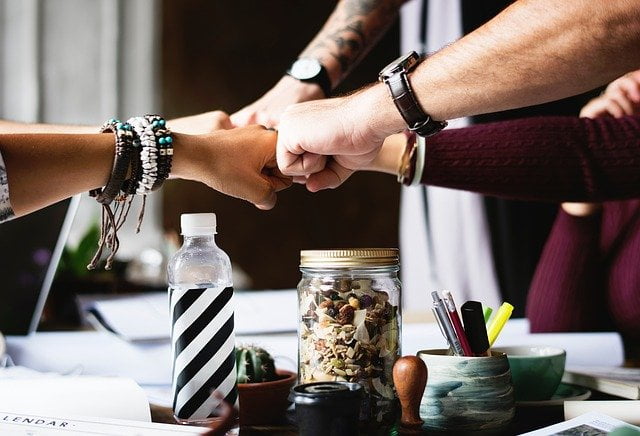 A drug and alcohol rehab in Newcastle will vary in price according to the quality of its facilities, its location, reputation and many other factors.
A patient can expect to pay between £5,000 to £15,000 for a 28-day stay at a drug and alcohol rehab in Newcastle.
Multi occupancy rooms will cost less than private rooms.
Additionally, if a patient has health insurance, they might be able to have a section of their treatment covered.
Health insurance providers may cover particular treatments involved at a therapy, such as counselling, for example.
If you have health insurance and you are wondering whether they can cover some of the costs, notify us at Rehab Recovery and we can help you coordinate with your health insurance provider and your drug and alcohol rehab in Newcastle to see what arrangements can be made.
How Long Does Rehab Last?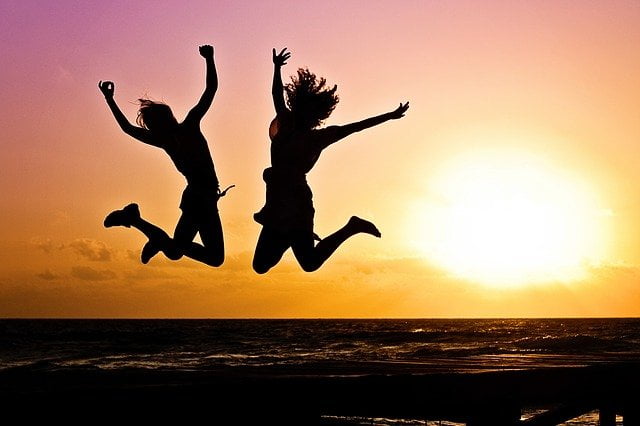 A drug and alcohol rehab in Newcastle will typically last around 28 days for patients.
However, some patients may be required to undergo treatment for a longer period of time depending on the severity of their addiction.
Some patients will need to undergo a medicated detox, or alcohol/heroin detox, which can last around 7 to 10 days.
Then, they will spend the rest of their time undergoing therapy and counselling.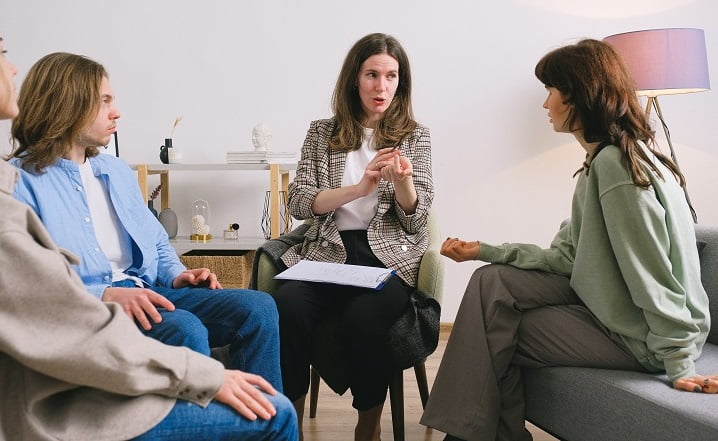 Patients who do not require a medicated detox will be able to spend this time undergoing therapy and counselling for around 28 days.
Outpatients may spend a longer period of time undergoing addiction treatment because they will have spread out their hours across a longer period of time.
This is opposed to an inpatient who has concentrated their recovery programme into four weeks.
Patients can also continue their recovery outside of rehab by joining fellowship programmes in Newcastle.
Dual Diagnosis & Co-Occurring Disorders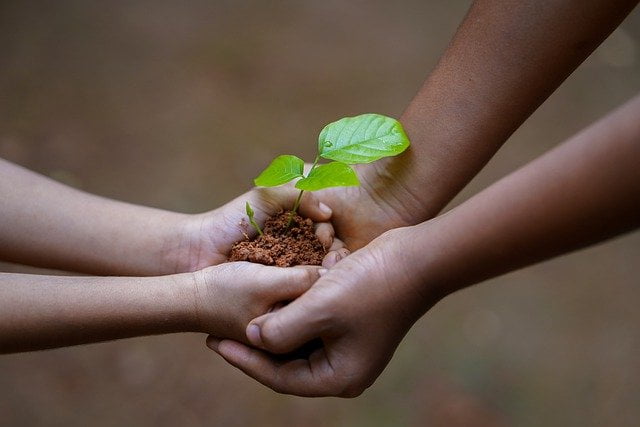 Patients often enter a drug and alcohol rehab, whether in Newcastle or elsewhere, with additional treatment needs.
This could be in the form of physical conditions or mental health conditions.
Addiction is often associated with a range of mental health issues, such as:
It was reported by the UK Government that almost 60% of patients entering treatment from 2019 to 2020 had additional mental health treatment needs.
If it turns out that the patient is suffering from another condition, a dual diagnosis will be made.
Their drug and alcohol rehab in Newcastle will then accommodate these additional needs and treat these co-occurring disorders.
What Is An Alcohol Or Heroin Detox?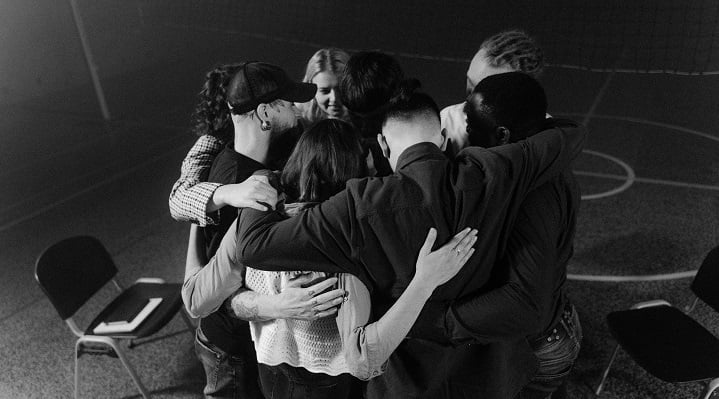 If a patient is suffering from a heroin or alcohol addiction, they will need to undergo a medicated detox and pharmacological intervention.
This is because these substances are physically addictive, and their withdrawal symptoms can pose a significant danger and potentially death for those who leave their addiction untreated.
Here, patients will allow toxic substances to withdraw from their bodies in a controlled and comfortable environment.
They will receive 24/7 assistance from medical supervisors, as well as medication prescribed by an addiction physician.
The medication prescribed will come in the form of librium, benzodiazepines, naltrexone, subutex and more.
These medications will help minimise withdrawal symptoms to help the patient overcome potentially the most difficult aspect of addiction recovery.
After the medicated detox is complete, they can proceed to undergo therapy to combat psychological and emotional issues as well as relapse prevention planning.
A Drug And Alcohol Rehab In Newcastle For Cannabis And Cocaine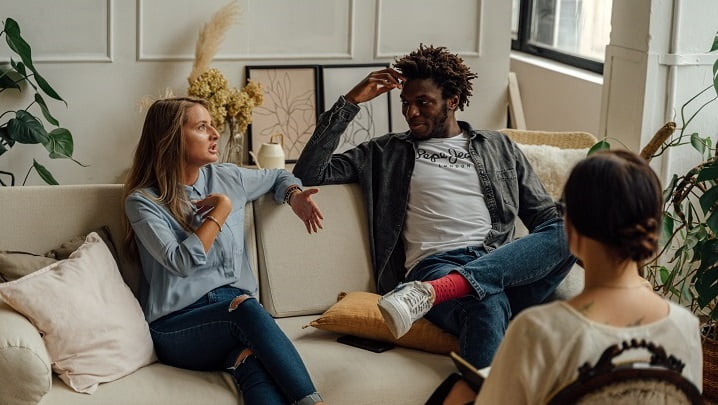 Cocaine and cannabis are psychologically addictive drugs, meaning that the patient will experience psychological withdrawal symptoms such as anxiety or depression.
While these need to be addressed, the patient will not need to undergo a medicated detox to combat these withdrawal symptoms.
Instead, they can spend more time tackling the psychological and emotional issues which present obstacles in their recovery, as well as the original causes of the addiction itself.
They can spend more time undergoing therapeutic sessions as well as relapse prevention planning and relapse trigger identification.
Therapy At A Drug And Alcohol Rehab In Newcastle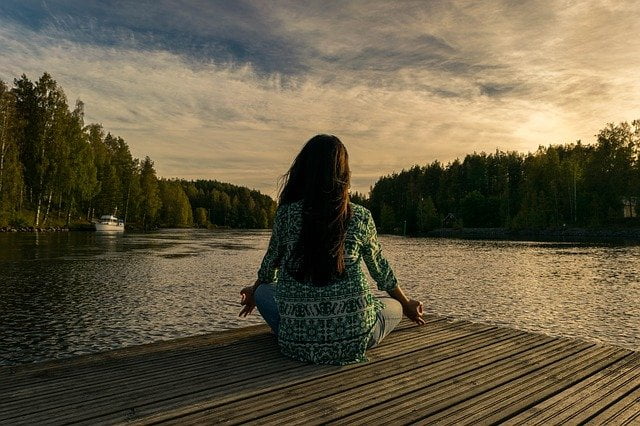 Therapy can be facilitated in many different ways.
At a drug and alcohol rehab in Newcastle, patients will undergo therapy in many more ways than one.
These different forms of therapies will have different objectives and purposes with the same goal in mind – to improve the overall well-being of the patient.
Cognitive Behavioural Therapy
One of the most effective forms of therapy which is more than likely to be implemented at a rehab facility in Newcastle is Cognitive Behavioural Therapy.
The purpose of this therapy is to help the patient recognise their own cognitive distortions and negative thoughts and behaviours.
By addressing these self-destructive tendencies and bad habits, the patient can then proceed to develop positive and healthier lifestyle choices and coping mechanisms.
Not only will an effective rehab address the symptoms of addiction, but it will help the patient become more rational and stronger in multiple aspects of life.
Dialectical Behavioural Therapy
Dialectical Behavioural Therapy is another communication-based therapy and it is based on CBT.
However, it focuses on the emotional side – the objective is to help the patient accept, manage, and overcome their intense and difficult feelings.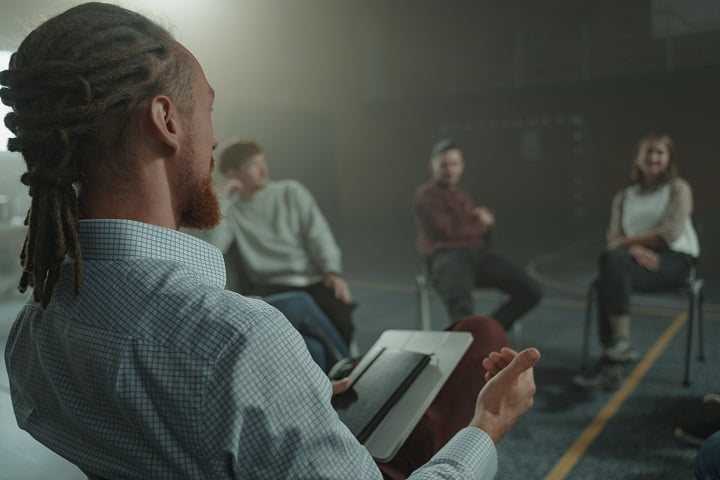 Support Sessions & Group Therapy
Support sessions are thought to be effective in promoting healthier lifestyle choices such as abstinence.
This is because peer-to-peer interaction can provide social reinforcement and encouragement for those who have made the decision to quit drugs or alcohol.
At a typical support session, patients will be joined together and will have the opportunity to share their experiences, whether positive or negative, about addiction.
This can help decrease feelings of guilt and provide patients with an opportunity to not only inspire but to be inspired by others.
Motivational Interviewing
Motivational Interviewing is another communication-based therapy, however it is based on the language of change.
In a typical session of motivational interviewing, a counsellor will question or 'interview' the patient about their addiction and their goals of recovery.
By taking part and answering questions, the patient will then reinforce their goals and objectives.
They will be speaking their intentions into existence, making them more attainable and easier to manifest.
It is a goal-oriented form of therapy which can motivate patients significantly.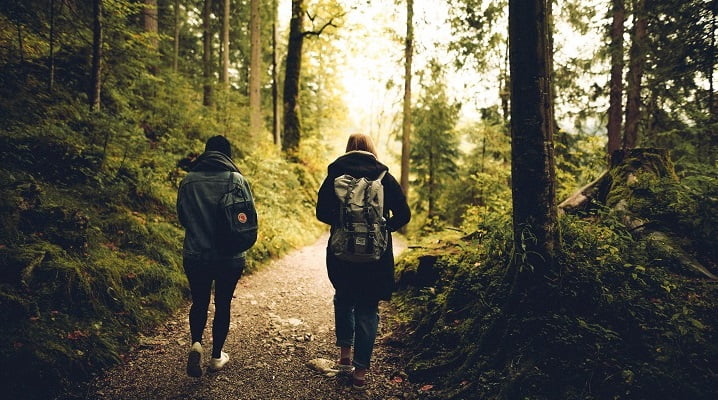 Holistic Therapies
Holistic Therapies are unique because they are not restricted to a certain form of therapy.
They can come in the form of physical activities such as yoga, fitness, adventure therapy, objective-based tasks such as cooking, painting or music,  or something more relaxing such as aromatherapy, massages, acupuncture, and more.
While they don't directly address symptoms of addiction, they help improve and promote general wellbeing.
Patients who undergo holistic therapies often experience a decrease in stress and anxiety, as well as an improvement in physical and mental health.
Aftercare & Fellowship Programmes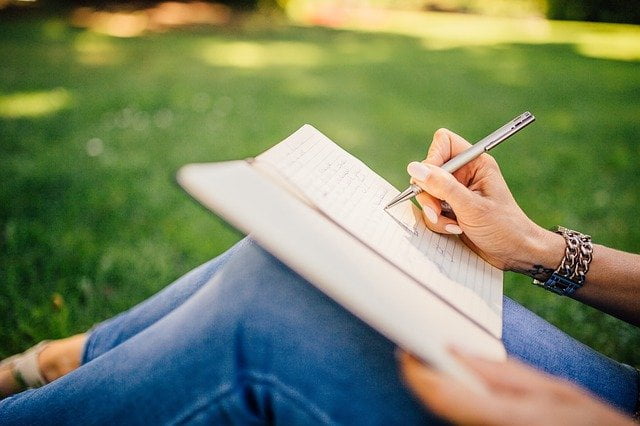 When the patient completes their time at a drug and alcohol rehab in Newcastle, they will still continue to receive support.
This will come in the form of an aftercare programme and access to fellowship programmes like that of Alcoholics Anonymous, Narcotics Anonymous and SMART Recovery.
These fellowship groups can complement treatment at a drug and alcohol rehab significantly.
Fellowship programmes provide an excellent support network for patients who have left rehab and wish to continue maintaining their recovery.
The organisations are often apolitical and nonprofit, meaning that their priority is to help former addicted people to sustain sobriety.
Support sessions facilitated by these organisations can be attended in person in Newcastle, or virtually within an online community.
Alcoholics Anonymous allows you to find a meeting near to your home in Newcastle or elsewhere to help you access the group and seek support.
Getting Help Today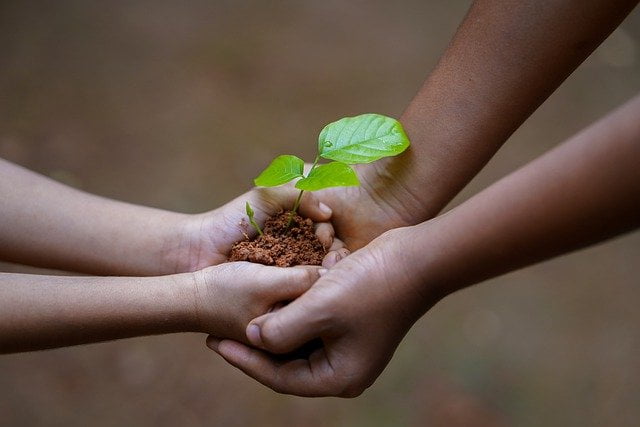 If you are worried about the substance use of yourself or someone you love, it is better to get help sooner rather than later.
Call a member of our team today on 0800 088 66 86 to get help and advice on the next steps you can take to beat addiction for good.
When you make the choice to reach out and get help for your addiction, you're choosing to pursue a happier, healthier and longer life.