Drug and Alcohol Rehab in Nottingham
Do you live in Nottingham and suffer from an addiction to drugs or alcohol?
Unfortunately, many people across the UK and the world struggle with alcoholism and substance misuse.
These problems range from life-changing health issues to crippling debt and broken relationships.
If you're ready to beat substance abuseonce and for all, reach out to Rehab Recovery today.
Addiction Statistics In Nottingham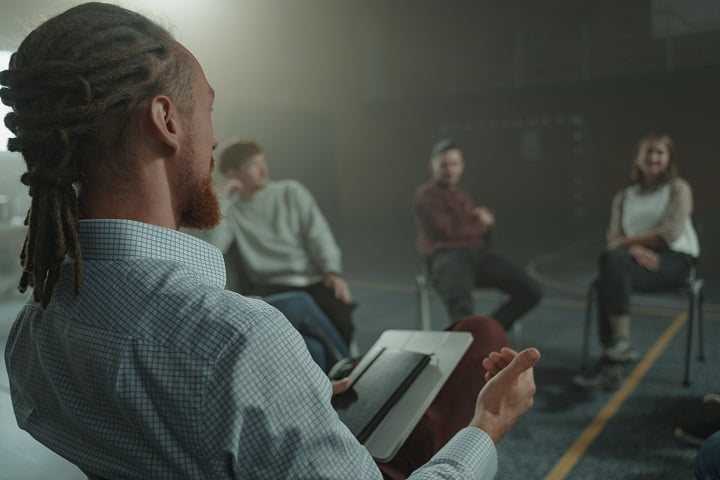 Today there are approximately 3,700 opiate users in Nottinghamshire alone, and around 10,100 individuals who are dependent on alcohol.
Though the East midlands is low on the scale for drug and alcohol misuse when compared to other parts of England, there is still clearly still a problem with substances in the city of Nottingham.
In 2020, just under 70 deaths were recorded as a result of drug and alcohol use in the city, and the pandemic could be to blame for this spike.
In one news article published in the same year, a data reporter concluded that the Coronavirus pandemic and the following lockdowns could have exacerbated an already severe problem with drug and alcohol overuse in Nottingham.
With people being forced to stay at home and help for addiction harder than ever to reach during Covid, it is no surprise that lockdown has made things worse for so many people suffering with substance use disorders.
If you think your substance use began or was aggravated as a result of the 2020 pandemic, let us know by calling us today on 0800 088 66 86.
We can help figure out the root causes of your addiction via multiple assessments, and get you placed in a suitable drug and alcohol rehab in Nottingham in no time.
Your Addiction Is Not Your Fault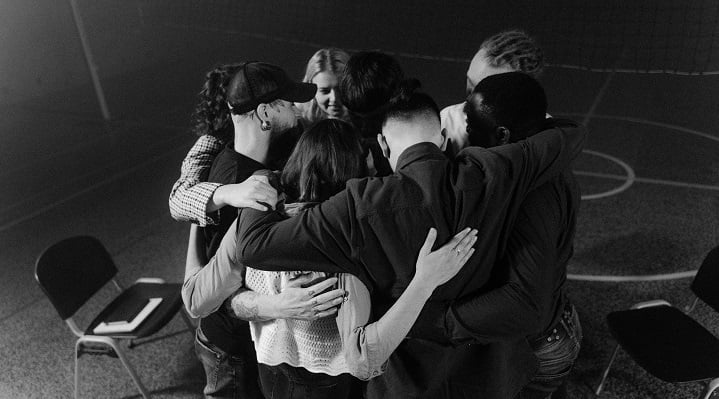 No one chooses to become addicted to a substance, it is something that can happen to anyone, at any time.
This is why the addiction that you are experiencing is not your fault.
People misuse drugs and drink alcohol for a plethora of different emotional and physical reasons, many of which we have experienced ourselves in the past.
No matter the reason for your substance use, a recovery is still possible, but you have to be brave enough to reach out for the necessary help first.
Dual Diagnosis And Treatment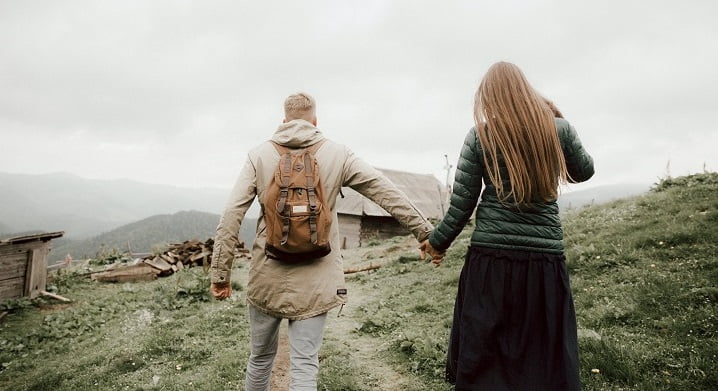 Many clients who are struggling to cope with a drug or alcohol addiction will also be facing a mental health disorder as well.
Both an addiction and a mental health problem being present in an individual is referred to as a dual diagnosis.
Those with a dual diagnosis will require treatment that is more comprehensive, integrated and that deals with both issues as one.
To treat just the addiction or just the mental health disorder alone would be unwise, as the two are so closely linked and have the power to impact and worsen each other.
Luckily, because dual diagnosis is so common (around 40% of those experiencing addiction will also suffer from one or multiple mental health issues in their lifetime), there is ample treatment and care for clients that need it.
By calling us today on 0800 088 66 86, you could be referred to a suitable drug and alcohol rehab in Nottingham that will be able to provide you with the necessary treatment for both interconnected problems.
Abstinence In Rehab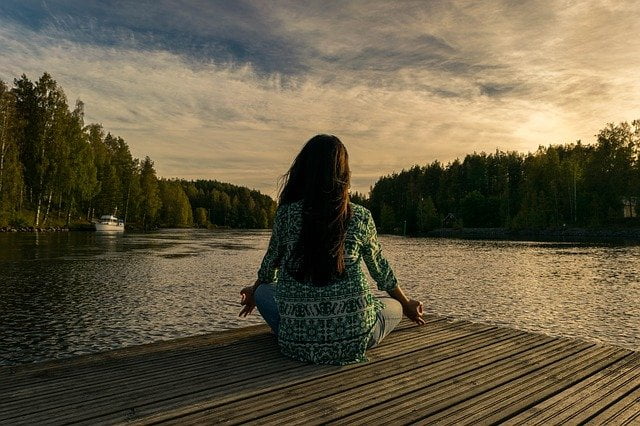 Abstinence – the act of abstaining or avoiding something indefinitely – has been known to spark controversy as a form of addiction treatment.
Though many people living in recovery and others attempting to do so swear by abstinence, there are others who label it as unnecessary, or too difficult to sustain.
The truth is that abstinence has been proven to be a hugely effective path to a successful recovery, and has already helped millions to live a substance-free life.
There are instances where abstinence is the only way to treat the addiction, as any further use of alcohol or whichever substance the individual has used could cause even more irreversible damage to the body.
Abstinence is also a necessary addiction treatment tactic for individuals that have struggled with withdrawal in the past and are prone to relapses.
A lot of psychological addictions are hard to treat with this approach, but for the majority of the more physical drug or alcohol addictions, abstinence is often the best route.
The Benefits Of A Residential Rehab Programme In Nottingham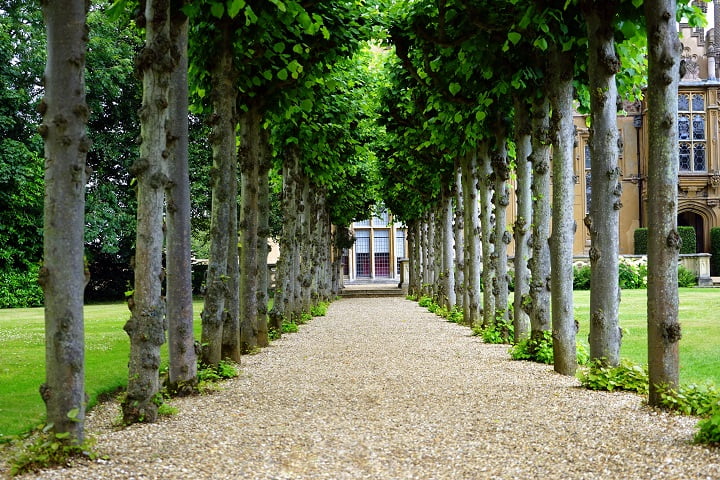 Attending a drug and alcohol rehab in Nottingham for a full 28-day programme is a huge step and one that can be very scary to take.
However, the benefits to a residential programme like this can make the time you invest in one well worth it.
Residing in the rehabilitation centre for the entirety of your recovery journey means you have constant access to treatment, therapy and counselling, and the help of the highly-trained staff members on site.
You will experience a safe and medically-guided detox, you will receive the appropriate medication and support to help ease your withdrawal symptoms, and you will be monitored closely throughout this vulnerable time to ensure you are on track.
After a detox, you will have ample time to participate in multiple forms of therapy that have been chosen specifically for you, without any distractions from back home interfering with your journey.
Staying on-site also means you will not be able to access any further substances, so you can be sure that a relapse will not occur.
During your stay you will be able to meet and connect with other clients at the rehab facility who may be helpful to your recovery, and can share and hear stories about how others have dealt with addiction.
You will always have support whenever you need it during a residential rehab programme, and you will never have to feel alone or isolated – like an addiction can often make you feel.
To find out more of the many benefits of attending a drug and alcohol rehab in Nottingham, you can get in touch today on 0800 088 66 86.
Private Treatment VS Council Treatment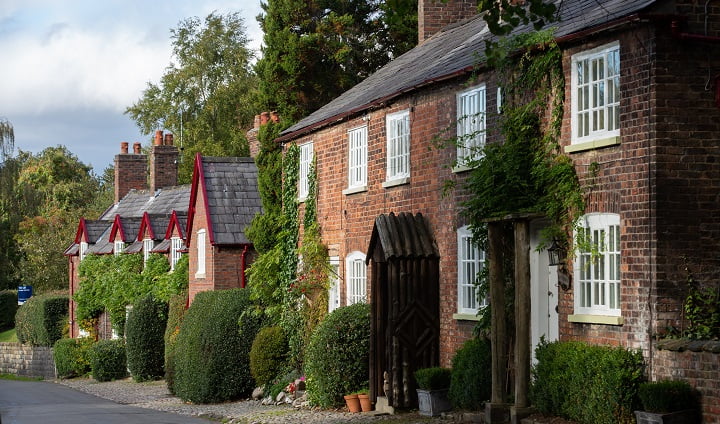 You will have the option, as you search for help for your addiction, to either choose private or council-funded treatment.
Just like any other route to recovery, the two options come with both benefits and drawbacks.
The benefits to choosing a private option for your care include:
Sticking with the same therapist and the same clinic for the duration of your recovery journey
A quicker admissions process so that you can receive the help you need as soon as possible
A medically guided detox either at home or in rehab
Important referrals to specialist clinics if necessary
No distractions from home interfering with your withdrawal
Bespoke treatment plans
The chance to learn techniques that aid in preventing relapses, and that can help you identify and avoid your personal triggers
Experienced staff
24/7 support
Support and aftercare services even after your rehabilitation programme comes to an end
With council-funded treatment, the main benefit is that it is free of charge.
However, with free treatment you may have to wait longer to be admitted to a rehab, this rehab may not be the most suitable for your situation, and you may have to see different therapists, visit multiple clinics, and miss out on personalised treatment.
We recognise that some will not be able to pay for private treatment, and we know that for many, council-funded treatment can still offer a suitable path to a substance-free life.
Nevertheless, we will almost always recommend private treatment in a drug and alcohol rehab in Nottingham so that our clients have the chance to reap its many benefits.
Rehab Is Not For Everyone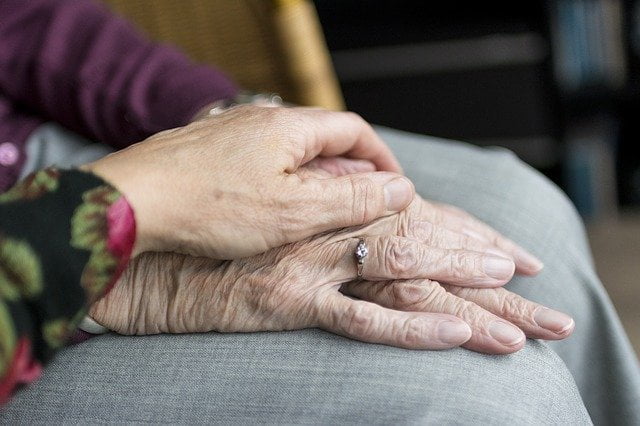 Though rehab can be beneficial to everyone who is experiencing an addiction or substance use disorder, ultimately it is more suited to people who have no other options.
This means that those who are able to recover via other routes (such as through mutual support groups, SMART recovery, or at home), will be recommended to do so, to make sure that rehab can be accessed by the people who really need it.
People such as:
Those who may become a danger to themselves or the people around them whenever they use substance.
Those who may be experiencing a mental health disorder as well as an addiction who will therefore require treatment for both.
Those with mental health issues that would interfere with recovery attempts outside of rehabilitation.
Those who are experiencing suicidal thoughts as a result of their addiction/co-occurring mental health disorder.
Those who are drinking over 30 units a day.
Those who have scored high on AUDITs and other similar tests (see below).
AUDITs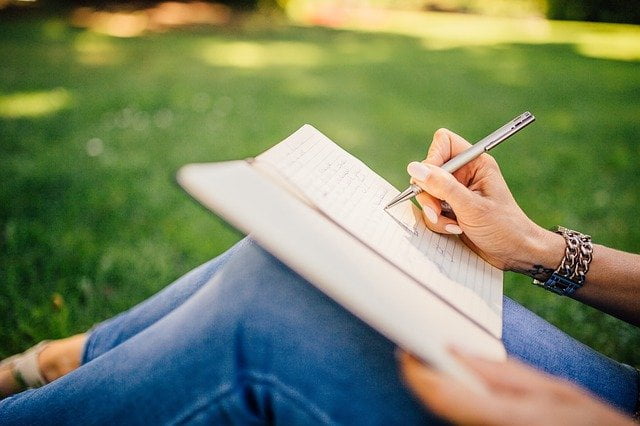 To help us determine how low or high risk your use of alcohol is (which in turn helps us provide you with the most suitable care and treatment) we will most likely perform a few simple tests.
One of these tests will be an AUDIT – or, an Alcohol Use Disorders Identification Test.
This AUDIT is a quick 10-question quiz that will allow us to see how severe your condition may be, so that we can begin referring you to the right places.
A few of the questions to expect in this AUDIT include:
How often during the last year have you needed an alcoholic drink in the morning to get yourself going after a heavy drinking session?
How often have you had 6 or more units if female or 8 or more if male on a single occasion in the last year?
How often during the last year have you been unable to remember what happened the night before because you had been drinking?
For each question, you will answer truthfully on a scale of 0-4.
The number you give for each question will then be added at the end of the test to provide you with a final score.
A score of anything between 0-7 shows that you are likely low risk, and do not need much more intervention or treatment for your drinking.
A score between 8-15 indicates that you are an increasing risk for an alcohol use disorder, meaning you may be monitored and receive check ins to ensure you do not become a high risk.
A score of 20 or higher indicates the presence of alcohol dependence. In the eventuality that you score above this number, your doctor will refer you to the necessary clinic or drug and alcohol rehab in Nottingham, so that you can begin treatment for your substance use.
The Rehab Admissions Process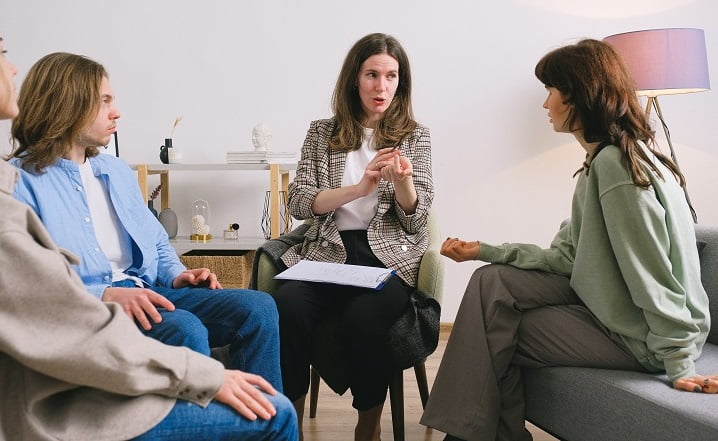 Before you can fully be admitted to a drug and alcohol rehab in Nottingham, you must first go through some more simple tests to ensure you are on the right treatment path.
Personalised care in rehab is extremely important and can increase your chances of a full recovery, so we work hard to make sure these tests tell us exactly what you need in order to succeed.
One of these tests will be to take a look at your life and your addiction against the six dimensions of the ASAM criteria.
Created by the American Society of Addiction Medicine, these criteria allow professionals to analyse clients and identify their specific needs and preferences for treatment.
The test looks at your living environment, your motivation to change, your physical and mental history, and your past experience of withdrawal and relapses.
With this information, we can determine how best to offer you support, guidance, and crucial addiction treatment during this vital stage of your journey.
DSM-5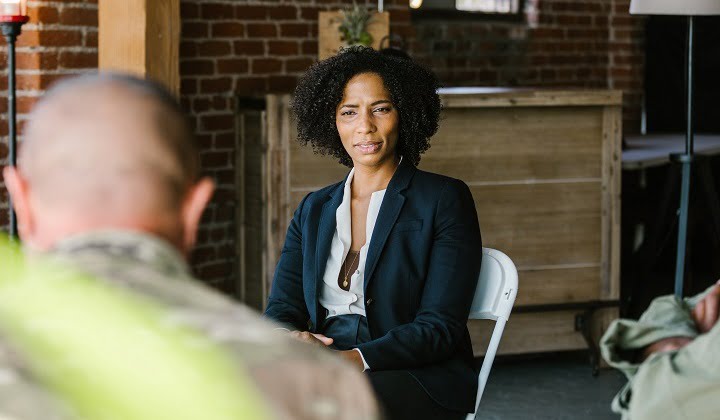 Another common way of testing the severity of your situation is through the DSM-5.
The Diagnostic and Statistical Manual of Mental Disorders-Fifth edition was created by hundreds of mental health experts and helps professionals and clinicians realise how serious clients' substance use disorders are.
Similar to an AUDIT, the higher your score the more severe your situation likely is.
With the DSM-5, the more symptoms you resonate with out of the 11 criteria, the higher your risk of substance use.
2 or 3 indicates the existence of a mild substance use disorder, 4 or 5 shows the signs of a more moderate disorder, and 6 or more is indicative of a severe substance use disorder, or in other words an addiction.
When Is A Professional Intervention Needed?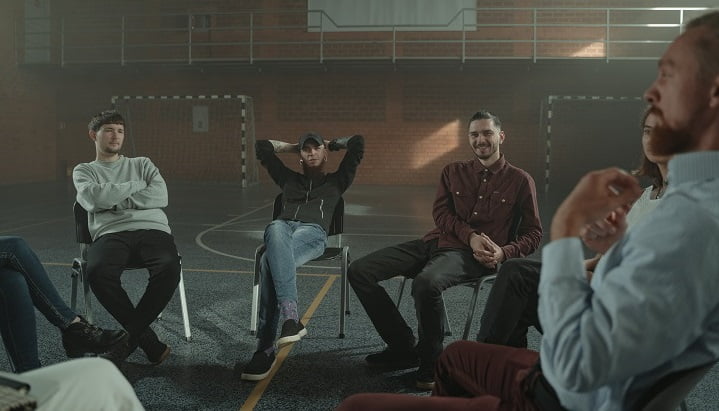 An intervention should be sought if the affected individual (this could be your friend, family member, or even colleague) is showing the signs of a drug or alcohol addiction, but is refusing to seek help for themselves.
You should also consider an intervention for your loved one if they are known to become dangerous to themselves or others when they are intoxicated or high.
In these circumstances, however, only a professional interventionist should intervene, and you should not approach your loved one about the idea alone – to ensure your own safety.
We are able to link you with a highly-trained professional interventionist – one that has likely experienced addiction themselves in the past.
The job of an interventionist is to coach you, your family, and the affected individual away from substances and towards a happy ending.
To do this, they will teach you tactics on how to offer help to your loved one in ways you may not have thought of before, help you write letters that will be read aloud to your loved one during an intervention, and much more.
If at the end of the intervention your loved one accepts the offered help, the interventionist working with your family will escort them to their chosen drug and alcohol rehab in Nottingham.
If they once again refuse the help and treatment that is being offered, the interventionist will remain with you and your family until your loved one makes the better choice.
How Much Does Rehab Cost?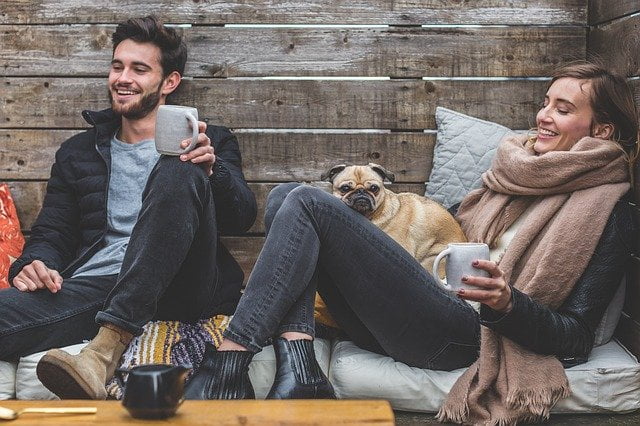 The cost of rehab can change dramatically depending on many aspects of your treatment, the time you require in rehab, and the type of room you choose to stay in.
Feel free to get in contact with us today if you have any concerns about the listed prices below, or if you would like to hear about more options.
We will always try to work around specific budgets or fluctuating financial situations to get you the treatment that you need.
The average prices for a range of programmes available in a drug and alcohol rehab in Nottingham include:
A 10-day detox in your own room: £3,000 – £6,000
A 10-day detox in a shared room: £2,000 – £4,000
A 28-day rehabilitation programme in your own room: £8,000 – £12,000
A 28-day rehabilitation programme in a shared room: £6,000
A home detox (a detox you perform at home with the help and guidance of professionals at the rehabilitation centre, not to be confused with a self-detox, which is performed with no outside assistance at all): £1,500
Please keep in mind these are average prices and are subject to change depending on the client, the addiction and the facility.
How Long Will I Be In Rehab?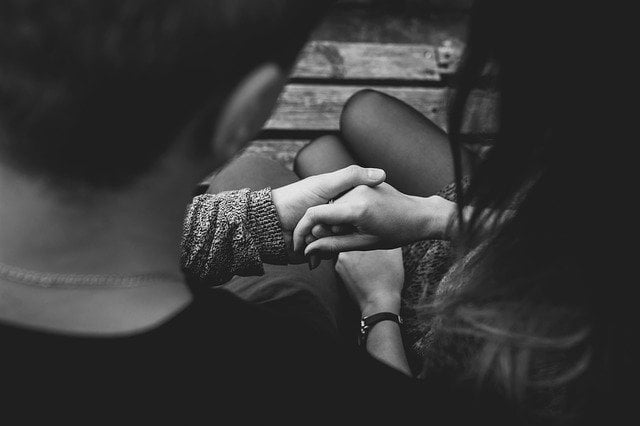 The minimum amount of time you will spend in rehab is around 7 days.
This is to ensure you have ample time to detox from drugs or alcohol, and your substance of choice is fully out of your system.
A further few weeks in rehab can be arranged after this detox period to ensure you also have effective treatment for the psychological aspects of your addiction.
This can take around 21 days.
Altogether, the average length of a rehabilitation programme is 28 days.
However, this is just an average, and will not be indicative of everybody's rehab journey.
If you find yourself needing longer than the average, this is nothing to be worried or embarrassed about.
Every addiction is different, and some need more attention than others in order to heal.
Similarly, if you are someone who is able to leave straight after a detox, this is no excuse to be lax when it comes to important aftercare or further check-ins at the rehab centre.
You will still need to stay vigilant and on the lookout for signs of a possible relapse, and will still be required to put in the work to stay on track with your recovery.
How Do I Choose The Right Rehab?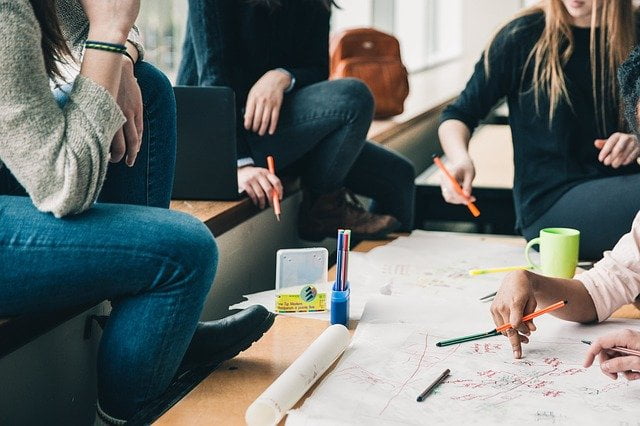 The first step in choosing which rehab facility is best for you is determining what you want to achieve out of rehabilitation.
Some rehabs specialise in specific treatment options or will measure your progress differently than others, so make sure you are doing the necessary research on what the various rehab centres in your area can offer you.
To do this effectively, you will need to figure out your goals for recovery and look at how different rehabs can help you get there.
It is also helpful to look into the rehab's history, reviews, and track record.
To ensure you are receiving the best possible care, we recommend a rehabilitation centre that is already well established and that has dealt with many happy clients.
Comfort and safety are important during your recovery journey, so if you feel uncomfortable or judged when you enquire at a certain rehab, that might not be the facility for you.
A rehab that makes its clients feel unwelcome is not one you should attend.
What Treatments Will I Receive?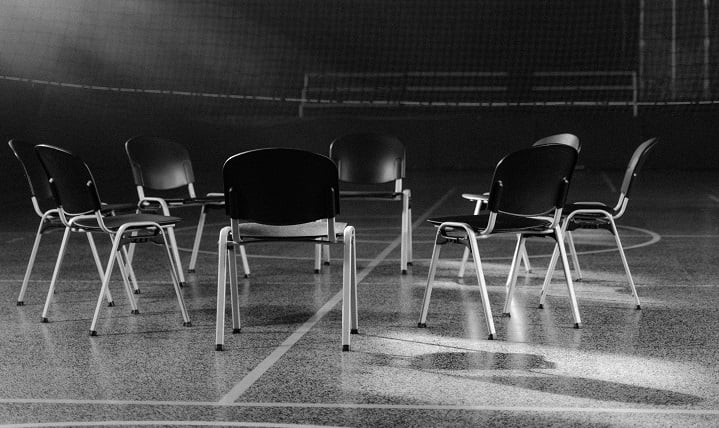 Just like the many options out there for rehabilitation and home treatment, there are also many routes to choose from when it comes to therapy and counselling.
What specific treatment you participate in will be decided largely by the earlier mentioned tests that define what your personal needs for treatment are.
However, there are some common forms of therapy and counselling that you are likely to encounter during your time in a drug and alcohol rehab in Nottingham, these include:
1. Individual Therapy
This therapy is the classic form that is often seen in film and TV, with the client in a simple one-to-one session with a singular professional therapist. This method of therapy allows the client to discuss whatever they wish in complete privacy and with 100% confidentiality.
2. Group Therapy
Group therapy, also often shown on screen, is characterised by a group of people who are all experiencing the consequences of an addiction coming together to share their stories. This therapy can give clients a great support network of understanding people, and a sense of confidence that can greatly improve their recovery journey.
3. Family Therapy
Family therapy sees the family of the affected individual join up to discuss how they may be able to help their loved one, but also to express how the addiction has also negatively impacted them. This can help the client realise the harm their actions can cause.
4. Motivational Interviewing
This form of counselling strives to help clients improve their motivation and willingness to change. The five guiding principles that rule motivational interviewing are all about empowering the client and helping them see that there is a better way.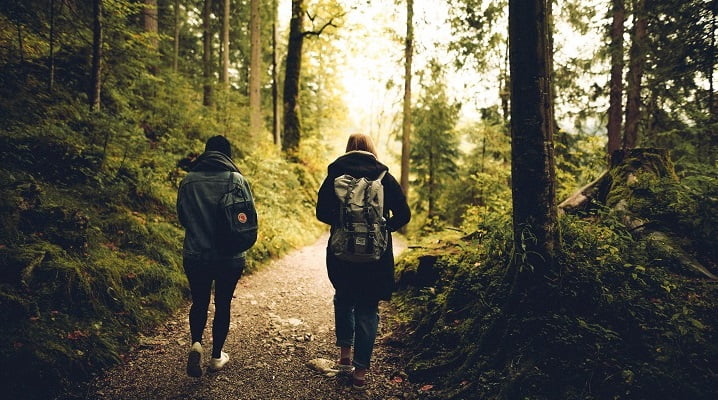 5. Art Therapy
There are many great types of holistic therapies that can be hugely useful in treating drug or alcohol addictions. These non-traditional forms of therapy allow more expression, passion and creativity, not to mention a break from other therapy sessions that can often become quite stressful or emotionally taxing.
6. Cognitive Behavioural Therapy (CBT)
CBT is an interventional therapy that can aid in the healing of mental health disorders – often anxiety disorders or depression. CBT also aims to improve a client's chances of recovering by helping them to change the way they think about their problems.
7. Dialectical Behavioural Therapy (DBT)
DBT is a similar therapy to CBT, but is formulated specifically for clients who tend to feel things more intensely. DBT works with the client to improve their emotional regulation, learn helpful mindfulness techniques and work on acceptance.
How Can I Prevent A Relapse After Rehab?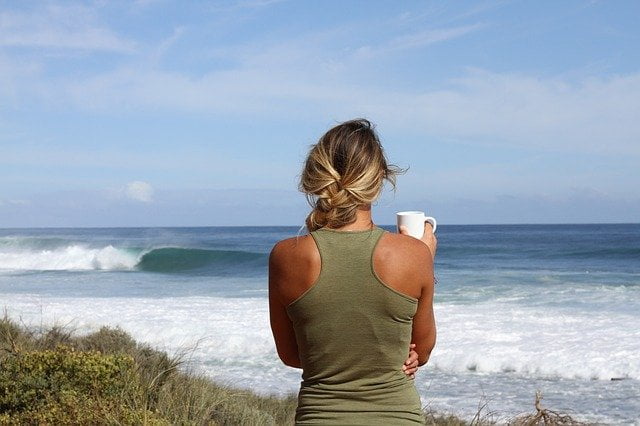 Avoiding relapse when you have left the care of your drug and alcohol rehab in Nottingham is a tough task to do – especially on your own.
Luckily, with Rehab Recovery you get to take part in relapse prevention planning to ensure your time after rehabilitation is relapse-free.
Working with a member of the team at your chosen rehab, you will be able to create two plans; one which will help you realise your triggers and what else to avoid back home in order to also avoid a relapse, and a second plan that will guide you on what steps to take if you do experience one.
Other than this, there are straightforward ways of avoiding a relapse at home that you can do yourself.
'HALT', an acronym that stands for 'Hungry, Angry, Lonely and Tired' is an easy way of giving ourselves the chance to make a better choice.
Though it sounds too simple to actually work, the handy acronym allows you to take a moment where you ask yourself: 'Am I hungry, angry, lonely or tired right now?'
If your answer to any of them is yes, they are almost usually easily remedied, and this simple check-in with yourself can help stop a pending relapse.
Rehab For Cocaine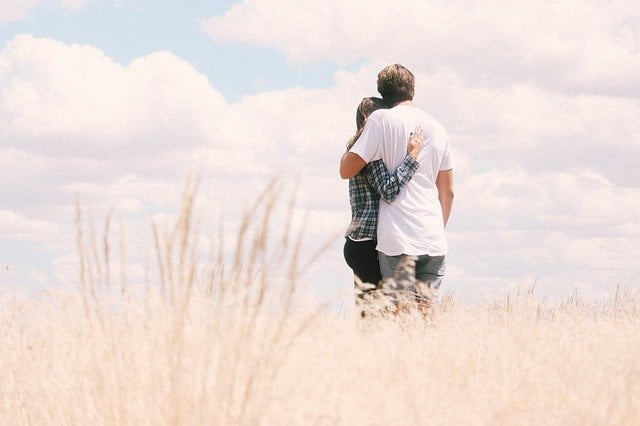 The use of cocaine gives the user an intense but fleeting high, which makes them only want to use it more and more.
This one time use can then quickly turn into a continual pattern, meaning the body becomes adjusted to the presence of the substance, and suffers when it does not receive it.
This is why cocaine addiction is so easily started, but so difficult to shift.
If you have been a victim of this fast-acting substance and wish to live a life free of cocaine once again, get in touch with us here at Rehab Recovery on 0800 088 66 86.
We can provide you with the necessary care and treatment for your addiction, and can also work to treat the emotional reasons that may have led you to cocaine use in the first place.
Rehab For Heroin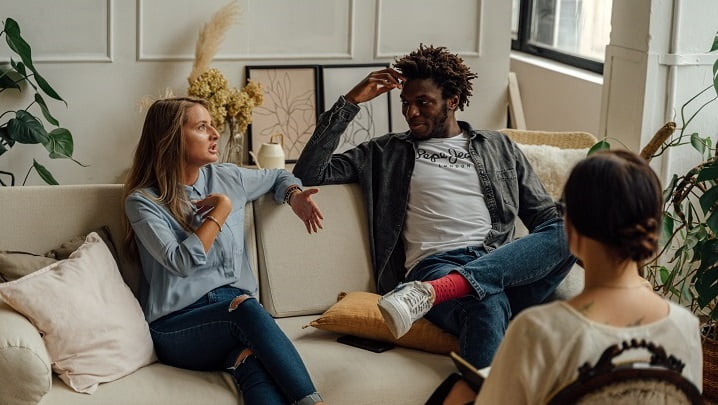 The most common way of using heroin – by injecting it – is also the most dangerous way.
This method can lead to complications from an unclean needle, and it is the easiest way to accidentally overdose on the substance.
If you believe a loved one is using heroin, it may be time to seek help on their behalf if they are refusing to seek it themselves.
Signs of heroin use in your loved one may include small pupils, a shorter attention span, slurred speech, needle marks and flushed skin.
A drug and alcohol rehab in Nottingham can help your friend or family member withdraw from heroin, manage symptoms and live a substance-free life.
Rehab For Cannabis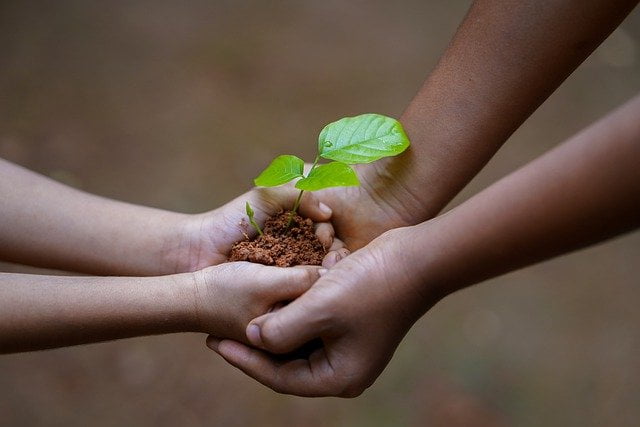 Though cannabis use is often deemed not as dangerous or impactful as the use of other substances, it can still have many negative and unwanted side effects.
These side effects include an increased appetite, paranoia, an altered view of your surroundings, drowsiness and headaches.
Continual use of cannabis can even cause addiction to form, leading to nasty withdrawal symptoms such as insomnia and a loss of appetite when heavy use suddenly ceases.
If your life is being negatively impacted by your cannabis use and you wish to stop, get in contact with us today.
Contacting Rehab Recovery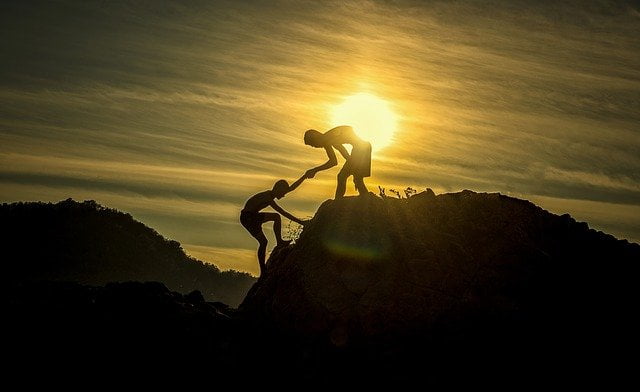 For more information on detox and rehab options in Nottingham, contact Rehab Recovery today on 0800 088 66 86.
When you contact us, we will work with you to outline a variety of treatment options that are available in Nottingham.
This includes both private and public addiction treatments.
Your conversation will be 100% confidential and any information you disclose will only be used to give you the best treatment possible.
Life is better without addiction, so take the first step toward beating it today.