Drug and Alcohol Rehab in Surrey
Alcohol and drug addiction has risen sharply in Surrey, meaning that local services have gradually become overstretched.
This means that those in need of treatment now face a long wait until they can get help.
The longer a person's addiction is left, the worse it gets and the harder it is to treat.
Rehab Recovery can help those in need of treatment for their addiction without any waiting process.
Our team can be reached on 0800 088 6686 today and are happy to give you any information you need.
Addiction And Substance Misuse In Surrey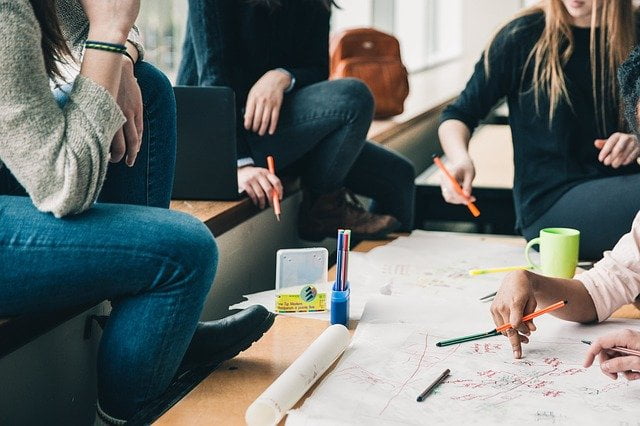 The Surrey area is experiencing an increase in drug and alcohol consumption.
Between 2017-and 18, it was estimated that there was nearly 3,000 opiate and crack users between the ages of 15 and 64, and over 2000 people receiving treatment for their substance misuse problem.
The number of people receiving treatment for alcohol and non-opiate drugs has increased by 14% in Surrey over the same period.
There are also concerns about alcohol intake, mainly because of increases in high-risk and binge drinking in the 16-24 age group and an increase in the numbers of over-35-year-olds visiting a hospital due to alcohol-related conditions.
The Disease Model Of Addiction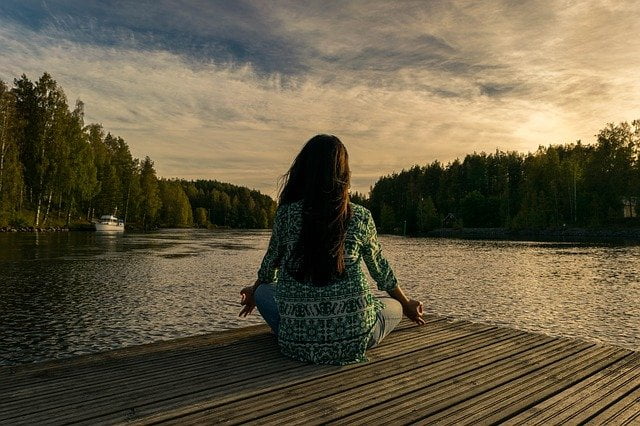 The disease model would see addiction as a physical disease that develops in people through no fault of their own.
It is a model strongly espoused both by addiction specialists and support groups such as Alcoholics Anonymous.
Because of disease people have lost the physical and mental ability to control their need to consume substances and should be cared for with compassion.
Dual Diagnosis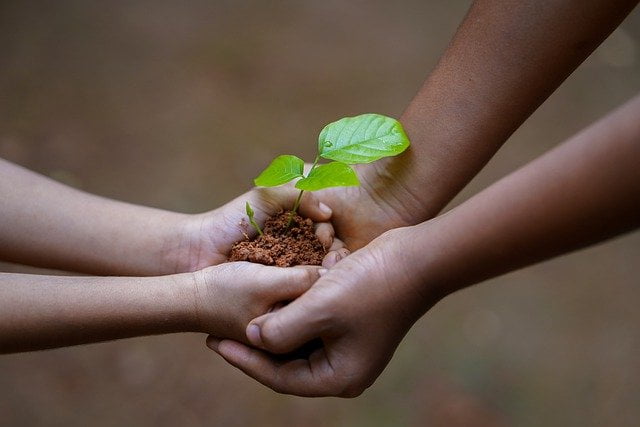 People who develop a substance misuse disorder (SUD) have an addiction, which is a mental health disorder.
It is highly likely anyone with a SUD will also have other mental health disorders, although the level of severity will differ between individuals.
The term dual diagnosis is used to describe people who have been diagnosed with a SUD and another mental health condition.
This can be:
Which Diagnosis Was Present First?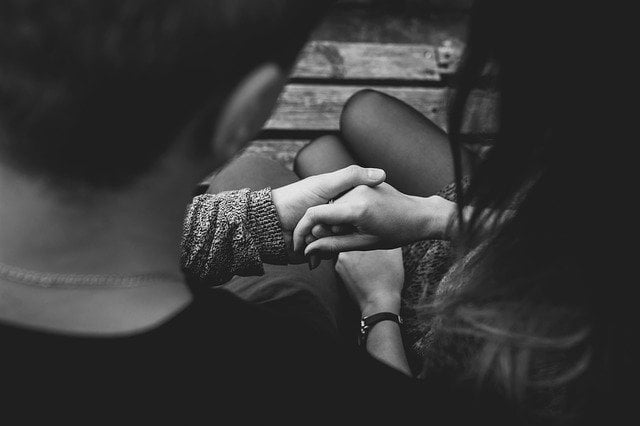 It is very difficult to establish whether the mental health condition or the SUD was present first as they can both cause and be caused by each other.
It is known that excessive alcohol consumption can cause feelings of depression and anxiety, but it has also been reported that anyone with a mental health disorder such as post-traumatic stress disorder can turn to substances to help them cope with their distressing symptoms
It is imperative for addiction specialists to understand how the mental health disorder and the SUD interact with each other, as this will form a key part of the patient's treatment plan.
It may also be that some patients have been diagnosed with more than one mental health condition.
Evidence-Based Treatments
Rehab centres in Surrey use evidence-based treatments to help treat dual diagnosis patients, as they have been proven through scientific trials to be safe and effective in helping to improve patients' mental health.
There is medication available to treat the symptoms of mental health conditions such as anxiety and bipolar disorder, and Cognitive Behavioural Therapy has been found to be very successful in reducing the negative symptoms in patients with mild to moderate anxiety.
What Happens During Rehab?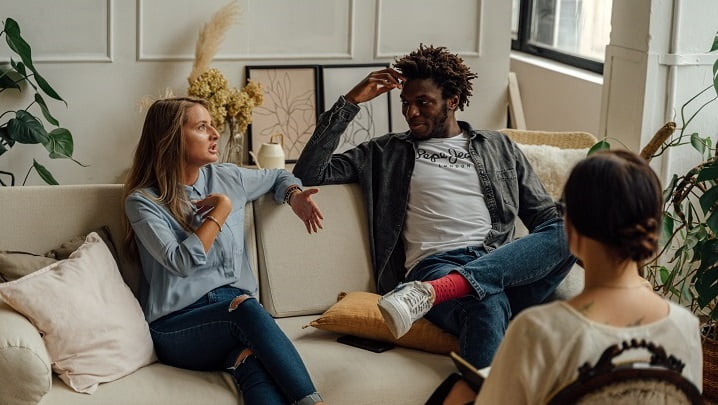 When you decide to go to rehab, you must choose between a lone detox or a full rehabilitation programme.
A detox programme may be completed in around 14 days, whilst a full rehab session requires around 4-6 weeks to complete.
Addiction is a disease of the mind. To address this 'disease', you must tackle the mental causes of addiction.
To address these causes, you must be exposed to multiple therapy sessions, and to achieve this, you will need to remain in a rehab centre for around a month.
Merely addressing the physical symptoms of addiction through a detox programme is rarely enough to promote long term recovery.
Breaking the cycle of addiction is widely considered to be the 'easy part' of going to rehab –staying sober afterwards is where the real challenge begins.
To achieve your long term recovery goals, you must consider staying in a rehab centre for at least a month.
This is then followed up with structured aftercare for at least 12 months.
During this time, you will return to your chosen rehab centre for therapy on an outpatient basis.
Is My Addiction Bad Enough For Rehab?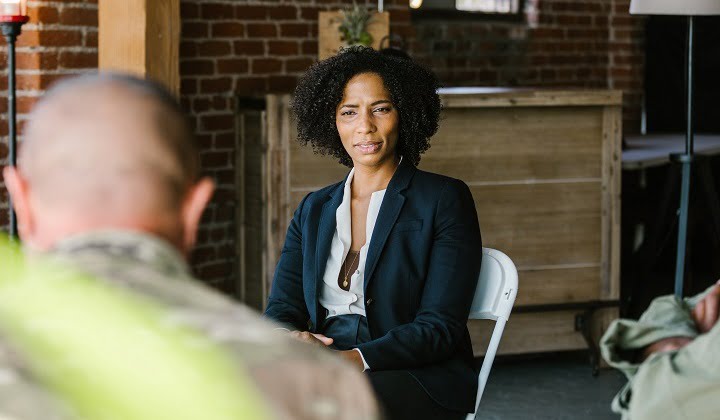 There are many excellent drug and alcohol rehab centres in Surrey and the surrounding areas, but deciding on whether you need to attend one can be a pressing matter.
It is important to make an honest self-assessment when it comes to making the decision to enter into a rehab programme and enlisting the support of your loved ones can make a difference.
One of the best ways to determine whether you need to go to rehab is to take a self-assessment test, during which you will need to consider the following points:
Have you driven whilst under the influence? Finding that your behaviour is out of control whilst using a substance is a clear sign that you may need some extra help in quitting.
Has a medical professional informed you that your health is being affected by the use of drugs or alcohol?
Have your loved ones asked you to stop using alcohol or drugs?
Do you experience withdrawal if you do not take your preferred substance?
Have you experienced legal issues such as being arrested whilst intoxicated?
Have you caused harm to yourself or someone else after taking alcohol or drugs?
Has your employment or education been affected by your substance use?
Have you attempted to quit but been unsuccessful?
Do you ever lie about your drug or alcohol intake?
Do you have the desire to quit but are not sure where to begin?
If you answer yes to any of these questions, a rehab programme may be the right choice for you.
The support offered through these programs could be what you need to get you on the path to recovery.
Rehab Goals And Objectives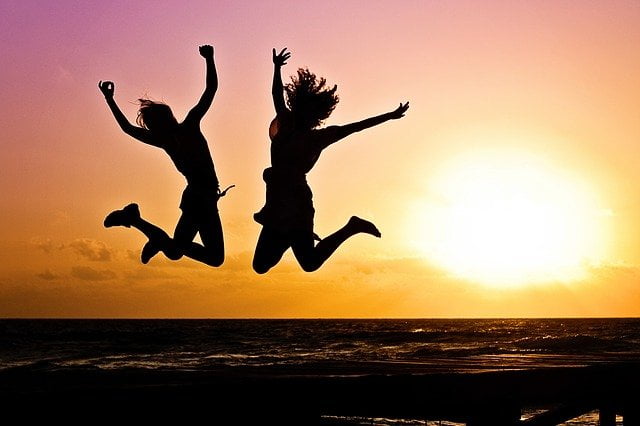 The goal of any rehab service is to guide all patients towards abstinence from consuming substances.
There are harm reduction approaches which seek to reduce a patient's substance misuse down to a more manageable level.
This can be effective in improving the health of users who are not at the stage where they are addicted.
However, anyone attending rehab will be physically dependent on a substance and cannot risk taking substances on a casual basis as this will probably lead to relapse.
Abstinence, therefore, is seen as the only way forward for people who become drug dependent as it gives people a specific target and allows them to set a strict boundary, something substance misusers may have previously struggled with.
The Benefits Of Residential Rehab In Surrey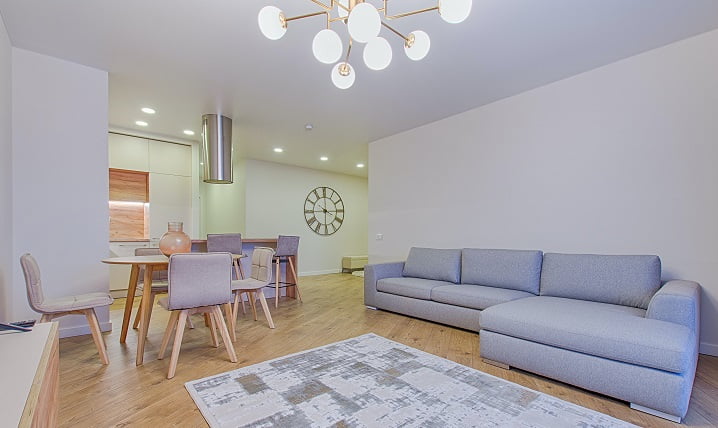 There are many benefits to engaging in residential rehab in Surry, far too many to name here.
You can focus on your recovery safe in the knowledge that you will be based in a strict drug and alcohol-free zone.
Rehab services in Surrey offer a wide range of effective and proven treatments to tackle the physical and psychological dependence of addiction, delivered by experienced health professionals
There is continuous 24-hour care during your time in rehab, so you will always have someone to turn to.
The rehab environment will enable you to switch off from any stressors in your life, whilst all your environmental triggers for substance use will be removed while you are in rehab.
Rehab offers people the chance to contemplate other neglected areas of their life that may have impacted their functioning since their substance misuse took over, for example:
Sleep
Hygiene
Diet
Exercise
Private Rehab VS Council Funded Rehab Treatment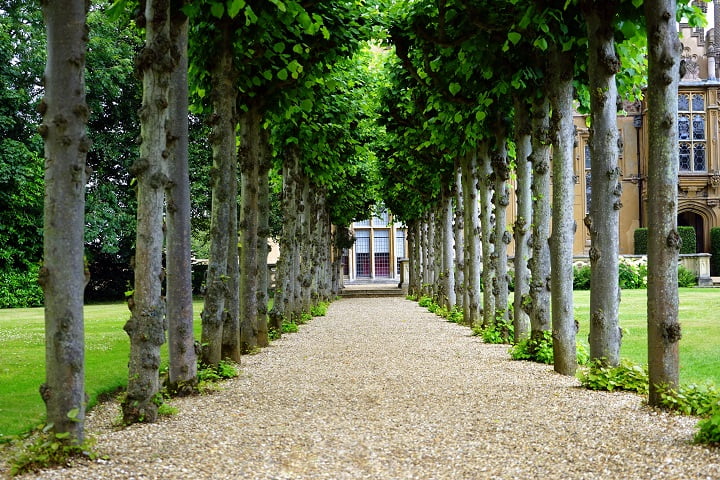 There are both advantages and disadvantages of privately financing rehab yourself, or trying to access funding for treatment through the local council.
Private Rehab – Pros
You will be able to commence treatment immediately as a self-funded patient, meaning any delays relating to funding approval will be removed.
There tend to be a greater choice of psychological and physical treatments available along with the extra options of holistic therapies and recreational activities to help clients recover
The care you receive at the rehab clinic will continue to for several months after you have left, due to their high-quality aftercare services.
They have experience working with dual diagnosis patients
There will be 24/7 monitoring and support available to assist you during any challenging times that occur.
Private Rehab – Cons
Treatment can be costly, so it is important to work out what treatment you really need and don't opt for extra non-essential services
People entering treatment still have to work hard during their stay –all the money in the world does not guarantee recovery if you don't fully commit to treatment.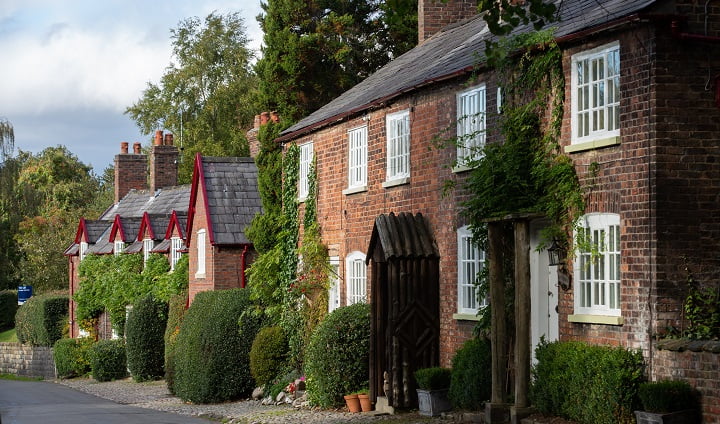 Council-Funded Rehab – Pros
Anyone that possesses the drive and perseverance to recover and build a better life for themselves can take advantage of council funding to access the effective treatment for free.
There are a lot of established, reliable treatment interventions available to treat substance misuse, and any funded treatment you receive will be just as effective as the treatmentprivately funded clients receive.
Privately funded clients may be able to afford more comprehensive treatment though.
Council-Funded Rehab – Cons
It will probably take several months for the funding to be approved, so people will experience delays in commencing treatment.
The application process is also time-consuming as applicants are required to complete several detailed forms.
Officials approving the funding may only allow outpatient treatment rather than residential rehab services if they decide that your situation does not meet the threshold for residential treatment.
The treatment options available are likely to be limited when compared with privately funded clients, it's unlikely funding will cover holistic and recreational activities.
Your treatment schedule may not always run smoothly, there are more likely to be disruptions and alterations to your programme.
For example, the location may switch, and you may not always see the same therapist.
Residential Rehab Is Not For Everyone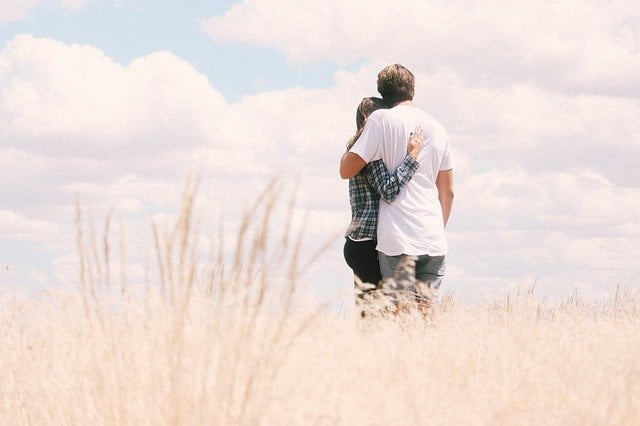 Not everyone is a suitable candidate for residential rehab -there are some patients who require rehab treatment but whose personal circumstances mean they may not be in the best condition to fully engage with it.
Such patients include:
Individuals Who Drink Less Than 30 Units Per-Day
Anyone who consumes under 30 units of alcohol a day may find that outpatient services would be sufficient to meet their treatment needs.
Patients in rehab tend to drink in excess of this, and so their health is deemed to be a concern which means leads to them requiring regular monitoring.
It is also important to remove them from their usual environment which features many temptations.
Receiving treatment as an outpatient gives you access to important services, including detox treatment, psychological therapies and educational components.
Patients With Severe Mental Health Conditions
Even though there will be dual diagnosis patients in rehab, many of them will have mild or moderate depression and anxiety running alongside their SUD.
Any patient with a severe form of Schizophrenia or Post Traumatic Stress Disorder would probably benefit from specialist care, as these conditions require specialist treatment to keep the patient stabilised.
Therefore, they may not be in the best place to engage with treatment.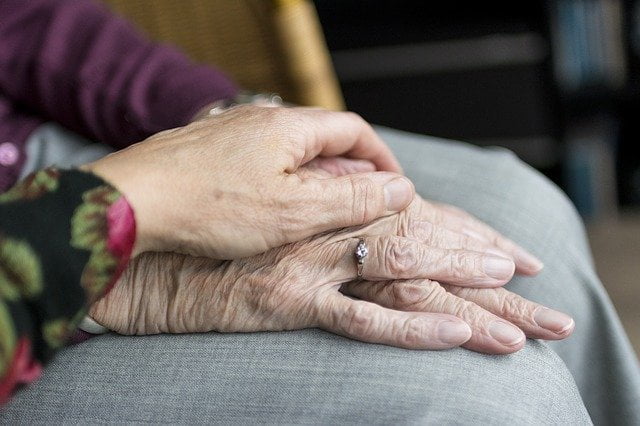 Those In Poor Health
Patients who have drunk excessive amounts of alcohol for years may have developed serious physical conditions, such as Delirium Tremens (DT) which produce auditory hallucinations and leads to people experiencing strange feelings on their skin.
A heavy drinker can develop DT if they attempt to give up alcohol and experience 4-5 days of withdrawal symptoms without consulting with medical professionals.
Another severe condition is Wernicke-Korsakoff syndrome which occurs as a result of high alcohol consumption and poor diet.
A high metabolism of alcohol depletes the body's store of vitamin B and this leads to a rapid deterioration in short-term memory, which is irreversible, and anyone diagnosed with this condition tends to be placed in hospital permanently.
They will experience mental confusion and fever-like symptoms and need immediate medical attention, or they will die.
Anyone whose health has reached this critical level will need specialist care and not be able to engage with treatment.
Clients Judged As High Risk
When under the influence, some people can be prone to aggressive and violent outbursts and so staff need to ensure both themselves and other patients are not put at risk.
Anyone with a history of violence will be required to undergo a risk assessment.
There may also be patients who may be assessed as a suicide risk and therefore not suitable for residential rehab treatment.
DSM Diagnostic Criteria For Substance Misuse Disorder (SUD)
Assessors tend to use DSM5 criteria to help diagnose the severity level of their SUD, there is a list of 11 criteria that anyone receiving an assessment will be measured against.
The Alternatives To Going To Rehab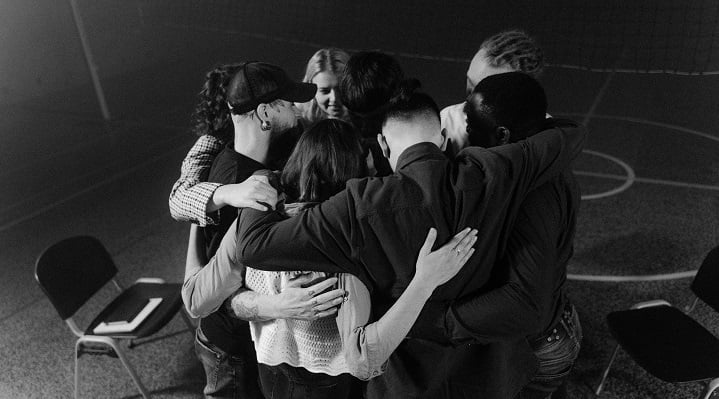 If you feel residential rehab is not for you then, there are other organisations you can turn to for treatment.
Support Groups (AA / NA)
There are an abundance of support groups throughout Surrey for people who have become dependent on substances to attend.
Many follow the 12-step philosophy and provide a safe and confidential space for anyone worried about their alcohol consumption.
The AA is one of the most famous and successful addiction support groups and many of their beliefs and principles have been adopted by other recovery centres throughout the world.
Other support groups such as Narcotics Anonymous follow the AA model, although they may adjust their programme to the specific nature of the substance misuse they support.
All support groups welcome new members and you will receive empathy and compassion if you reach out to them.
You can find a meeting in the Surrey area by searching on their website.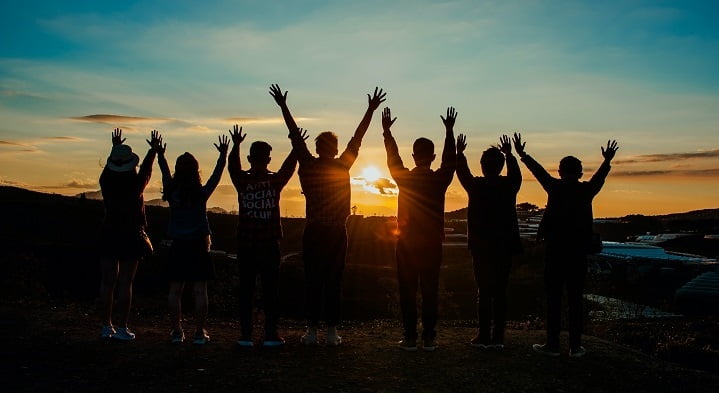 Al-Anon
Surrey also has many Al-Anon meetings in which family members and close friends of substance misusers can connect to other people who have also been affected by a family member's excessive drinking or drug-taking.
By sharing their own stories and listening to the stories of others, these meetings enable people to cope with the negative consequences of such events and to find the courage and confidence to move forward.
Outpatient Treatment Via A Local Drug & Alcohol Team
There are many outpatient services in the Surrey area provided by local charities and NHS community projects, all of which work together in drug and alcohol rehabilitation projects.
They will provide a comprehensive array of therapeutic services such as home detox treatment, psychological therapies, and educational programmes specifically related to recovery from substance misuse.
There is an opportunity to do a home detox through your local GP or through an NHS specialist who will supervise your detox treatment.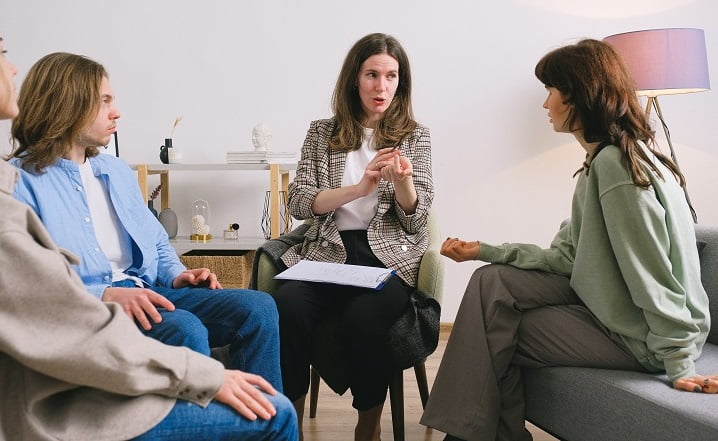 SMART Recovery
SMART Recovery is a national charity that provides specialist support online through its trained facilitators.
These specialists will guide you through an educational and personal development programme, ones designed to help people overcome addiction.
SMART recovery's therapeutic ethos is focused on 4 key areas related to managing thoughts, coping with urges, building and maintaining motivation and living a balanced life
The Admissions Process In Surrey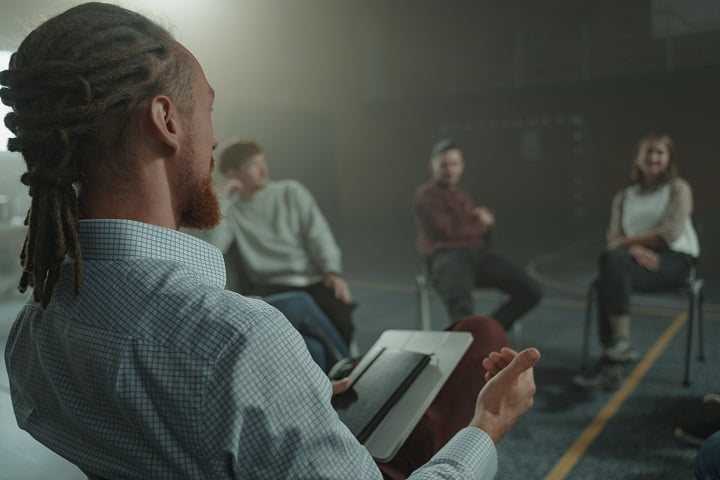 Anyone being admitted to rehab will be required to undergo an assessment to determine the best course of treatment for them.
The practitioner carrying out the assessment will refer to the six dimensions of the ASAM criteria to help them achieve this.
Depending on their responses to questions each dimension will receive a risk rating (from 0-4) with the higher score indicating a higher risk.
Any dimensions that have a higher risk will feature more prominently in the treatment plan.
The six dimensions cover the following areas:
The current level of substance use
Any physical illnesses present
Any mental health concerns
Readiness to begin treatment
Their risk of relapse
Any other factors in the wider context of their life (family, legal, employment)
Alcohol Dependency Assessment Tool – Alcohol Use Disorders Identification Test (AUDITs)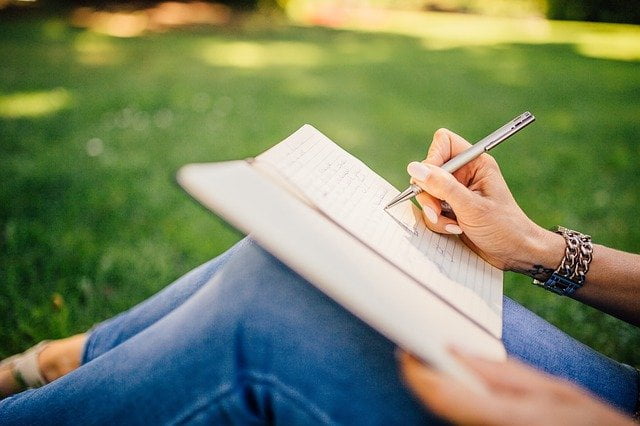 Substance misuse practitioners use the AUDIT questionnaire to assess the state of a person's alcohol dependency.
This tool uses 10 questions to investigate the amount and frequency of a person's alcohol consumption and what the negative consequences of this consumption are.
The results of the AUDIT are invaluable in assessing the next suitable course of action for the clients.
A person will be judged as being alcohol dependent if they record or score of 13 or over, and a score of 8 would be categorised as a potential cause for concern.
Professional Interventions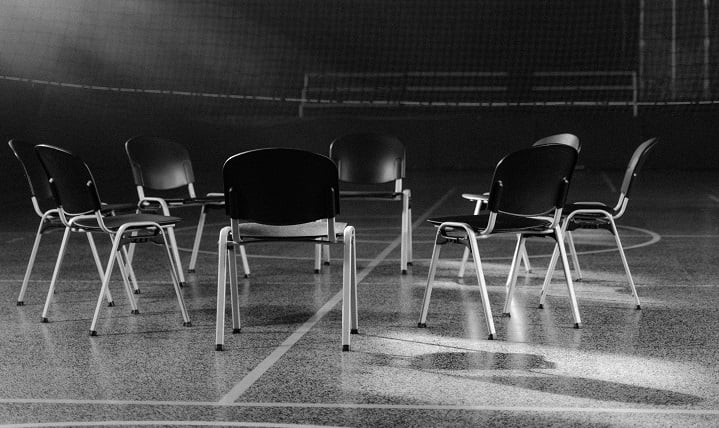 There are professional interventions -such as CRAFT- available for family members to adopt if they wish to influence a loved one into seeking treatment
Interventions are pre-planned strategic courses of action based on psychological theory that can shape a person's behaviour.
The CRAFT approach teaches family members to adapt their behaviour to the behaviour of their relative who uses substances.
During their day-to-day interactions, family members will reward the positive behaviour of the user (such as Abstaining from taking substances) and punish the negative behaviour (consuming substances).
A reward could be an evening out, whereas a punishment may involve not speaking to them.
It is hoped that these daily responses to the user's behaviour will help to influence their behaviour and gradually convince them of the necessity of treatment.
The family members will be taught to act assertively and respectfully and not appear angry at any time.
How Much Does Rehab Cost In Surrey?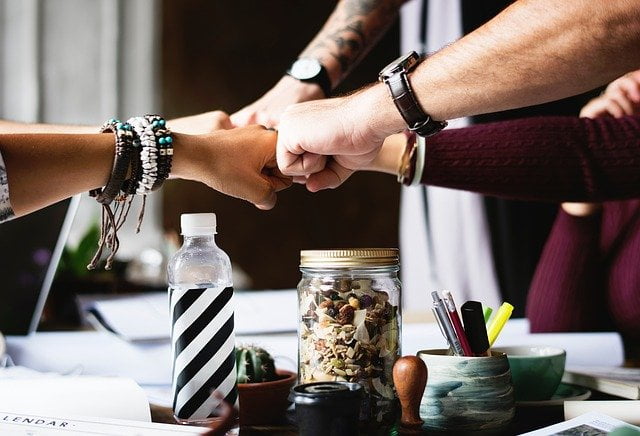 The treatment cost for rehab in Surrey varies depending on various factors, one of which would be the treatment centre where they decide to have treatment.
The length of time a person stayed would also affect the cost, as would whether they require a room to themselves or if they wanted to share with other patients.
Having your own room during your stay would cost in the region of £8,000-£12,000 whereas sharing a multi-occupancy room would cost around £6,000 for a one month stay
The length of a person's stay is also an important factor: a 10-day detox only would cost in the region of £3,000-6,000 if a person decided to stay in a room on their own, whereas the same 10-day stay in a multi-occupancy room would cost £2,000-4,000.
Our team of advisors can issue you with a more accurate quote based on your personal situation if you contact us today.
Tips For Choosing The Right Rehab In Surrey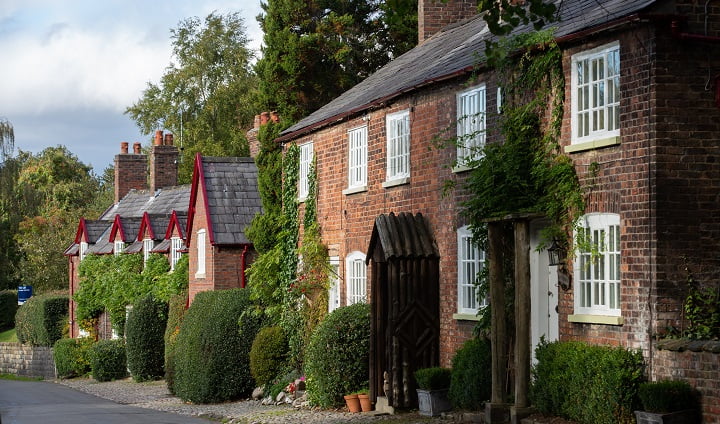 When choosing a suitable rehab location in Surrey, the following points should help you reach your decision:
Choose a location that is convenient for you, you may wish to be in a centre close to family and friends.
Contact the centres that you are interested in and ask for an in-depth quote for treatment to see which centres are in your budget range.
Check the services and reputation of each rehab centre you are interested in for treating your specific form of substance misuse.
It is important to have treatment at a location that has proven skill and experience in treating your form of SUD.
Conduct research into how long they have been operating -anything over 20 years indicates a reliable service with a proven track record.
Contact the rehab centres and ask them any specific questions you may have about the treatment process or any other areas of concern you have. From these conversations, you will be able to gauge whether you feel a positive connection with the service.
Researching any reviews about the treatment centre will enable you to obtain a more realistic view of your treatment experience.
How Long Does Rehab Last?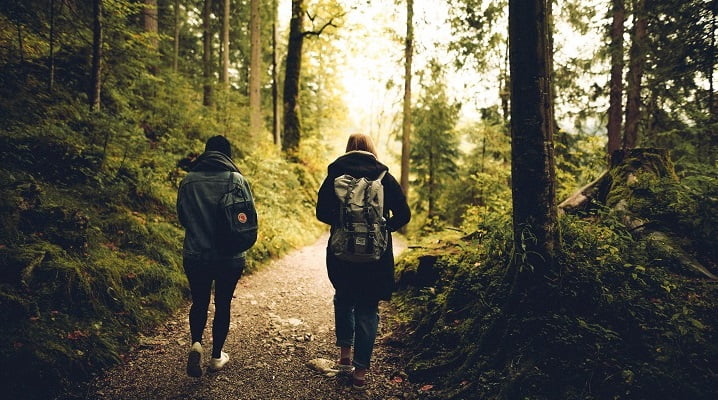 On average someone entering residential rehab will stay there for 28 days, there are some patients that may be required to stay for longer if their addiction is severe enough.
Twenty-eight days is deemed sufficient time for patients to complete a detox program and then engage in psychological therapies and educational programmes.
Some patients may well be in rehab for up to 8 weeks, particularly if they are having treatment for an opioid detox which can take up to three weeks to carry out.
Psychological Therapies For Substance Misuse Available In Surrey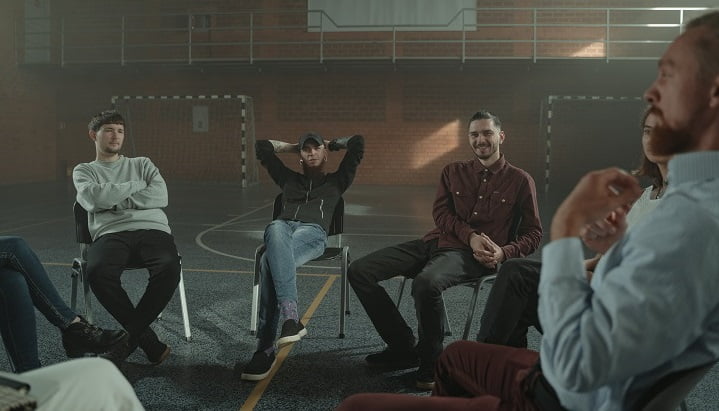 Residential rehab centres have a wide range of psychosocial therapies available to them when designing treatment programmes for patients, these include:
Cognitive Behavioural Therapy (CBT)
Cognitive Behavioural Therapy will help people who have been diagnosed with a SUD manage their thoughts more productively.
Many people who have a mental health diagnosis tend to have inaccurate beliefs about themselves and tend to think they are at fault when they aren't.
They tend to have low self-esteem and experience a lot of negative feelings.
CBT will challenge these inaccurate beliefs, and often help substance misusers to take control of their thought patterns so they do not cause too much psychological distress.
Dialectical Behavioural Therapy (DBT)
Experiencing Dialectical Behavioural Therapy assists in dealing with strong, uncomfortable feelings that may have been prevalent in them for a long time and have contributed to their substance misuse behaviour.
Skilled therapists work with the client in a safe space to explore these feelings and to teach the client to process them so that they become less intense.
Through this process, clients will be able to accept their situation and have the strength to move forward to recovery.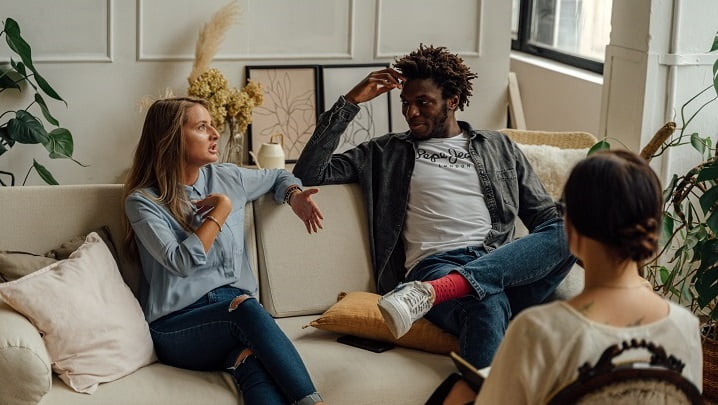 Brief Interventions
The aim of a brief intervention is to enhance the client's motivation to change their behaviour.
This form of counselling seeks to help clients move through the "stages of change" model so that, over time, they will become committed to changing their behaviour and reducing their use of substances
The therapist plays a key role in working collaboratively with the client and engaging them in a conversation about their behaviour.
Under no circumstances are any demands made, and nor is any pressure applied.
The goal of a therapist is to raise the topic of substance misuse and discuss the pros and cons of them continuing this behaviour, whilst also providing a list of alternative options for the client to consider.
Motivational Interviewing (MI)
Motivational Interviewing is a very effective approach for instigating behavioural change and helping people work through any resistance they may have to overcome their substance misuse.
The relationship between the therapist and client is at the heart of this approach, the therapist must show empathy and support when working with the client.
The idea of the approach is to engage the client in a discussion about their substance misuse behaviour and to help the client resolve any ambivalence they may have.
They may want to give up and feel like they should, but their behaviour suggests they are not fully committed to abstinence.
Holistic Therapies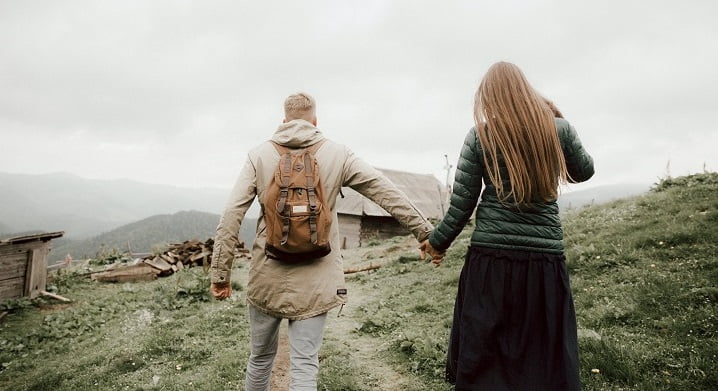 There has been a rise in the number of holistic therapies that have been used in the treatment of substance misuse disorders in recent years, some of these include:
Creative Therapies
By engaging in creative therapies, clients will be able to express previously unexpressed emotions relating to traumatic memories that may have been affecting them.
Therapies such as art and music provide people with an alternative avenue of releasing their feelings around their negative experiences when they may not have the words to make sense out of what has happened to them.
These therapies tend to work well in helping patients work through issues relating to substance misuse, such as shame and stigma and are also helpful in facilitating spiritual development.
Equine Therapy
This involves having sessions with a therapist and a horse who acts as a co-therapist.
The therapist will be trained to facilitate your interactions with the horse who can provide you with valuable feedback on your communication style, as horses are expert readers of human body language.
The therapist will be able to explain the reactions of the horse to your interaction style and provide you with key information about how you relate to others.
People who have undergone equine therapy have reported an improvement in self-confidence, ability to communicate with others and increased resilience to stress.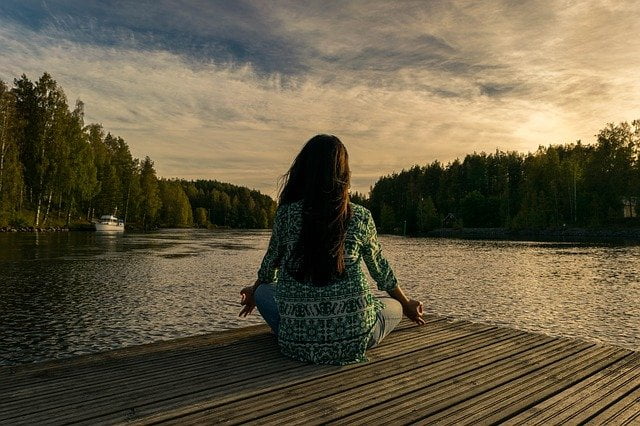 Adventure Therapy
Anyone engaging in adventure therapy will find themselves engaging in a range of outdoor, practical activities such as rock climbing, sailing or orienteering, whilst surrounded by natural environments such as mountains, rivers and forests.
They will learn key practical and technical skills to boost their confidence and competency levels, such as collaborating with others, map reading and problem-solving.
Group Therapy
Group therapy provides the opportunity for substance users to connect with their fellow humans in a safe space under the guidance of an experienced therapist.
It has been proposed that addiction is a relational or attachment disorder and learning how to relate to others by showing empathy and appreciating their predicaments in a group context can improve a person's ability to fight addiction.
The group also meets the core human need of belonging and affords group members the opportunity to share personal history, whilst also learning about the personal history of others which has immense therapeutic value.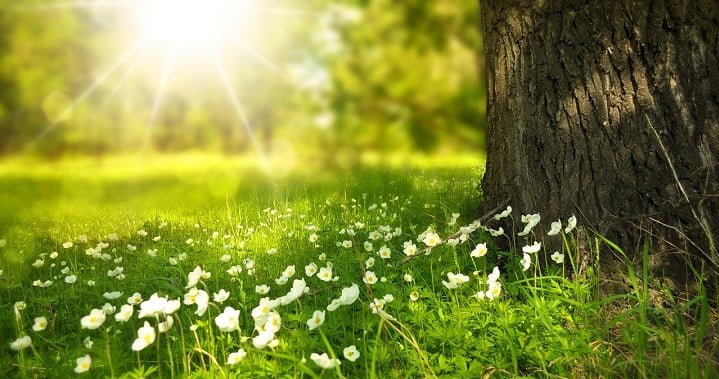 Individual Therapy And Counselling
There will be 1-1 counselling sessions available to help people understand the emotional and psychological reasons for their substance misuse.
Building a therapeutic relationship with the therapist in a safe space will help you explore unresolved feelings and help you make sense of all the negative experiences in your life.
At the same time, this can provide you with the strength to take responsibility for your life and make positive decisions.
Family Therapy
Therapists working in the area of addiction look to explore the degree to which aspects of the early family may have provided the foundation for the substance abuse people experience as an adult.
Specific areas of interest include the unhealthy communication patterns that might have featured in the interactions between family members.
For example, it could be that showing sadness was not allowed but being angry was.
There may have been certain emotional topics that were never discussed.
Family therapy will help to analyse the way the family communicate and help them address any unresolved conflicts which will help them function more productively.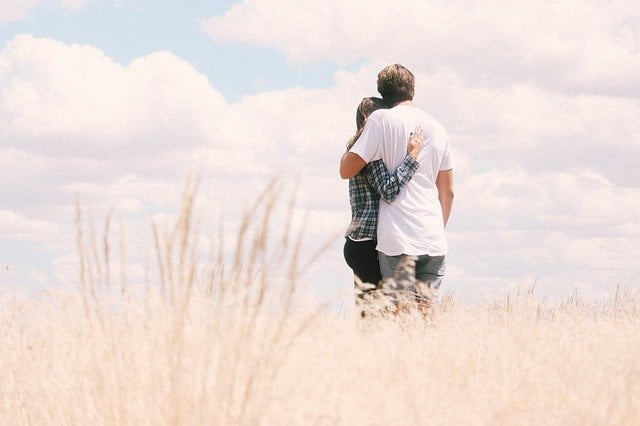 Co-Dependency Treatment
Anyone who is co-dependent has trouble understanding what their own needs are and focuses intensely on the needs of others.
As a result of traumatic experiences in early family life, they tend to have low self-esteem and can appear to be both manipulative and controlling as they interact with people close to them.
Therapy will help co-dependents understand their own needs and how to get them met without overly focusing on the needs of others.
They will learn to communicate with people more authentically and with less emotional intensity.
Twelve-Step Facilitation Therapy (TSF)
For this form of therapy, the 12 steps strongly associated with the AA principles of recovery have been adapted into a series of therapeutic challenges that people can work through either under the guidance of a therapist or in a group therapy scenario.
These 12 steps are seen to be at the heart of recovering from any addiction and involve:
Acknowledging your powerlessness and lack of control over substances.
Reflecting on one's own behaviour and character flaws.
Seeking forgiveness from those that you have wronged.
Connecting to a higher power to help you achieve abstinence.
What Is A Detox And Do I Need One?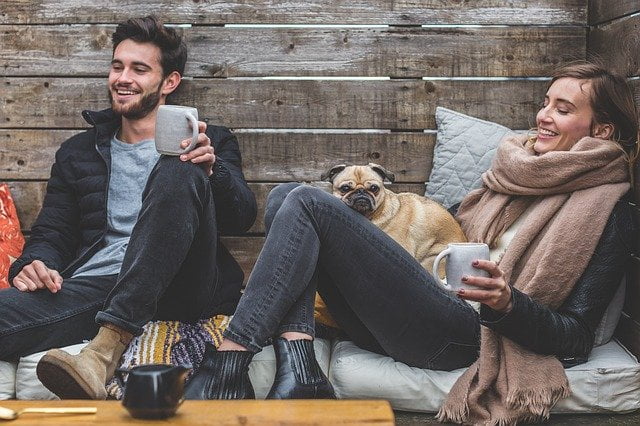 Detox treatment utilises pharmacological interventions to help patients safely withdraw from their abused substance.
Developing a dependence to particular substances carries the risk of harm to both the body and mind when intake is stopped.
It is therefore necessary to go through detox treatment to lower the level of a drug in your bloodstream and to reduce the impact of any withdrawal symptoms that appear.
The body has adapted to the presence of the drug, so if consumption of the drug is ceased then the body will behave unpredictably.
Alcohol Withdrawal Is Potentially Dangerous
Anyone attempting to withdraw from a severe alcohol dependency must seek support from medical practitioners before giving up the drug, particularly if they have been consuming high amounts for a long time.
This is because withdrawing suddenly from alcohol suddenly can lead to seizures which can be life-threatening.
Substitute Drugs Used In Detox Treatment
Substitute drugs are used because they help to limit withdrawal symptoms while simultaneously ensuring substance levels in the body are gradually reduced.
Librium is a drug used to perform this function as it possesses anti-convulsant properties, meaning that the person avoids having any seizures while they are attempting to come off alcohol.
Psychosocial Therapies After Detox
Once the detox process has been completed, individuals can start to engage with the psychosocial aspect of their rehabilitation.
This will include individual therapy to address the emotional cause of their dependency, group therapy to improve their ability to relate to others and CBT to help them manage unhelpful thinking patterns.
Rehab For Cocaine In Surrey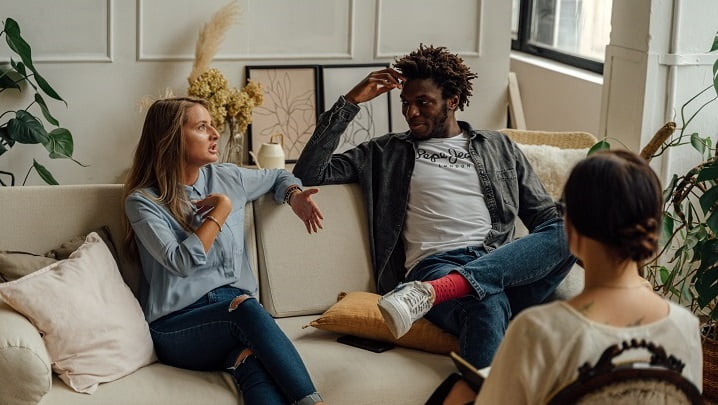 There is excellent rehab treatment available for Cocaine in the Surrey area.
As cocaine is a stimulant drug, withdrawal symptoms tend to focus around sadness, insomnia, depression and anxiety.
The detox treatment for coming off cocaine is focused on easing each individual withdrawal symptom.
It is important to offer emotional support to help anyone attempting to give up cocaine, and CBT has been used to help people gain valuable cognitive skills to help them manage their thoughts, feelings and cravings.
The majority of people who attempt to give up cocaine are successful, so with the right motivation and emotional support the chances of a successful outcome are very favourable.
Rehab For Heroin Rehab In Surrey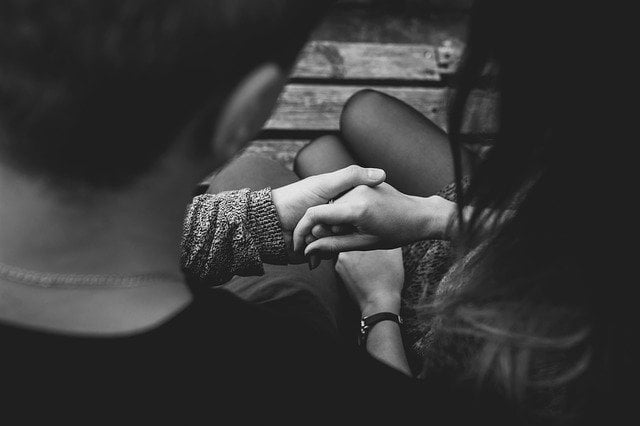 The rehab treatment for heroin comprises two areas.
Firstly, there will be a biologically based detox treatment that will aim to reduce the level of heroin in your body.
This is achieved by using substitute drugs such as Buprenorphine and Methadone, which share chemical characteristics with heroin but do not produce strong withdrawal symptoms, or lead to feelings of pleasure which fuel the addictive process.
The length of time a person spends in detox depends on how much heroin they have taken and how long they have been taking it, it can take up to 3 weeks to significantly decrease the amount of heroin in the bloodstream.
Once a person's physical dependency has been stabilised, the second phase of treatment can begin which involves psychological therapies and educational programmes.
Rehab For Cannabis In Surrey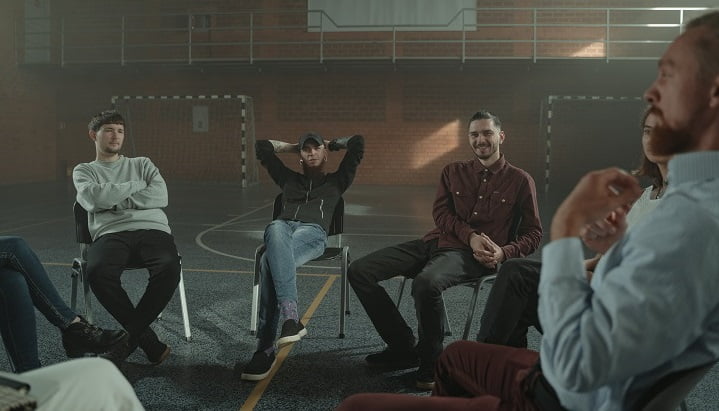 Even though cannabis is a milder drug when compared with opioids, it can still have a detrimental effect on a person's psychological health if they consume the drug frequently over a period of several years.
People use cannabis for its calming effect, and because achieving this relaxed state is highly desirable people will be motivated to re-experience it.
By continuing to take the drug they will build up a psychological dependence on it if they are taking it in order to relax.
The withdrawal symptoms will be the opposite of the effects of the drug, which in the case of cannabis will be irritability, headaches, insomnia and depression.
However, these withdrawal symptoms can be targeted by medicine you can obtain from your GP or pharmacist.
Treatment will include a combination of psychosocial therapies and educational sessions to help patients understand the reasons for their cannabis dependence and help them towards giving up the drug.
Relapse Prevention Education In Rehab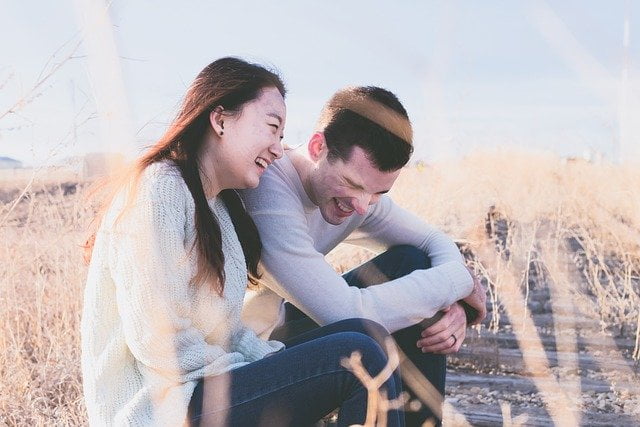 An important feature of any rehab educational programme is relapse prevention (RP), which involves therapists working with the client to help them identify high-risk situations in which they may be tempted back into substance misuse.
Examples of high-risk situations include attending social functions or being part of a sports team that has a strong drinking culture.
The therapist will develop the cognitive skills of the client to help them figure out specific strategies that they can use when high-risk situations arise.
The therapist can help the client rehearse their new strategies to help them avoid relapsing.
The HALT Approach
Understanding how emotions and body states impact substance use forms a vital part of a relapse prevention programme.
HALT focuses on 4 body states that can make people vulnerable to relapsing:
Hungry
Angry
Lonely
Tired
Therapists would encourage substance users to plan a particular course of action for when they enter one of these states in order to prevent them from relapsing.
For example, if a person knew that they were vulnerable to relapsing when hungry, they could plan to ensure that they always have food in their possession.
Theorists in the area of relapse prevention have investigated several areas that can improve a person's ability to withstand the threat of relapse.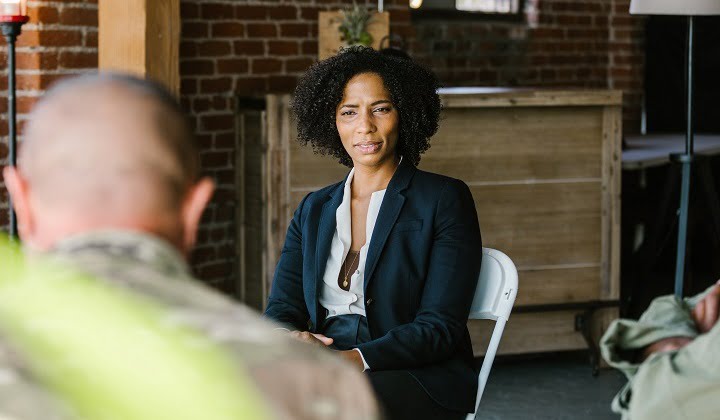 Psychological Factors
There are several individual personality factors and cognitive styles that may make people vulnerable to relapsing.
Anyone sensitive to high anxiety or predisposed to depression can be prone to relapsing.
The recent Covid-19 pandemic has also seen a spike in relapses.
It is therefore important for such people to engage in individual therapy to continuously support them after rehab to provide them with the strength necessary to avoid relapse.
Those with low self-efficacy or self-respect also tend to be more likely to relapse.
Social Factors
To avoid relapsing it is essential for people to build strong social networks.
Research has shown that single people who live alone are more likely to relapse.
Alcohol specific support is also known to be a vital resource in helping maintain recovery, showing the importance of continuously attending AA meetings and talking to people who share similar struggles to you.
Get The Help You Need Today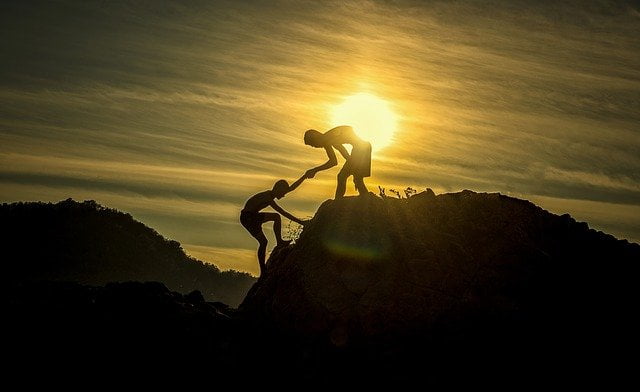 For more information on detox and rehab options in Surrey, contact Rehab Recovery today on 0800 088 66 86.
When you contact us, we shall outline a variety of treatment options that are available to you in Surrey.
This includes both private and public addiction treatments.
When you have the right support behind you, there is no addiction that can't be overcome.