Drug and Alcohol Rehab in Farnham
Learn about drug and alcohol rehab and detox in London. The rehab clinic offers a robust admissions process, supervised detox , and evidence-based treatments.
Are you thinking about going to alcohol rehab in Farnham? Maybe the effects of alcohol or drugs are finally too much. Often, people reach a stark, uncomfortable reality that forces them to accept that "enough is enough".
Being in Surrey, Farnham was also hit by the 676 drug-related deaths between 2013–2019.[1] In relation to alcohol, in 2017/18 there were 8071 people that were alcohol-dependent across the region.[2]
Addiction affects people from all walks of life. Accepting it is one of the biggest steps you'll take. Next, however, is what to do?
Recovery isn't always easy, but there are brilliant treatments you can access that will make it easier.
You'll also have the opportunity to learn new skills that can help you manage your mental health and well-being for the rest of your life. Read on to find out more!
Please call our 24-Hour Helpline:0800 140 4690.
What you need to know about alcohol addiction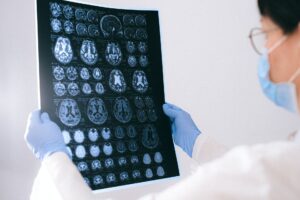 It's helpful to understand what exactly alcohol addiction is. Drinking might start as a choice, but this choice is taken away by the underlying functioning of the brain as it becomes dependent on alcohol, and the addiction begins to form.
Due to alcohol being a psychoactive substance, it directly affects the brain changing how you think and feel. It releases "happy chemicals", making people more likely to return to it.
When this happens, the brain creates a pathway making it more and more automatic from the first thought of a drink to the act of drinking.
Eventually, a habit is formed. At this point, your brain has also started changing shape. This and the effect on brain chemistry causes addiction. The most effective way to treat this is through rehabilitation services at an alcohol rehab in Farnham.
Please call our 24-Hour Helpline:0800 140 4690.
What happens at rehab?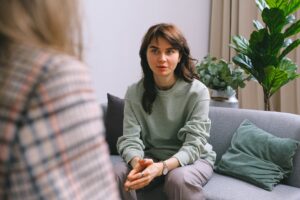 When you enter a drug rehab centre for treatment, you'll find a welcoming and relaxed space free from triggers and alcohol and drugs.
You'll have an assessment at the start where the staff will ask questions about your health, background, history, etc. This helps them to decide what treatments to include in your programme.
At a private clinic in Farnham, you'll have access to the following:
24-hour care
Specialist staff, including addiction therapy experts
A delicious meal plan
A tailored treatment programme
Each day you'll receive both individual and group therapies, which will provide you with the care and techniques you need to stay sober.
Please call our 24-Hour Helpline:0800 140 4690.
At home, interventions you can use.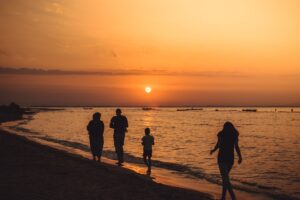 There are various ways you can support your loved one if they have an addiction. Interventions can be very effective.
The CRAFT approach offers families a structure to follow where they come to understand more about how addiction works and what it means for their loved one's prognosis.
There is a menu of tools you can use which is applicable according to where your person is concerning "readiness to change".
The focus is on bringing about more positive communication and relationship dynamics. As well as this, you'll be encouraged to practice self-care activities which are highly important.
The traditional intervention is what you might immediately think of. It's where you and maybe another family member, accompanied by a professional, would approach your loved one about their addiction.
You'd discuss it as well as what happens next in terms of treatment.
How much does it cost to go to rehab in Farnham?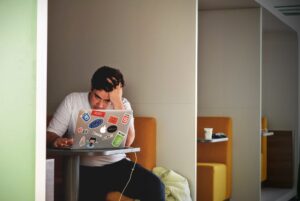 You'll need to pay to go to alcohol rehab in Farnham. The price will depend on which establishment you go to, whether it's luxury or budget, what treatments you receive, and the length of your stay.
To stay for 28 days, some establishments charge around £14,000. On the other end of the scale, some come in at around a cost of £4,000.
Please call our 24-Hour Helpline:0800 140 4690.
Accessing a drug and alcohol rehab via the NHS…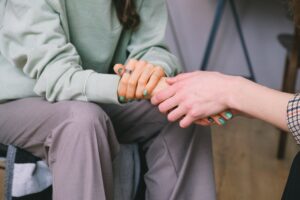 It's possible for some people to have their place at a private alcohol rehab in Farnham funded by the NHS. However, the following eligibility rules apply:
You must currently be in contact with council-funded drug and alcohol services in Farnham and actively trying to recover.
Dedicated to recovery and doing all you can to quit alcohol and/or drugs.
Be from a low-income household.
If you meet the criteria, you can apply to the local council, who will decide from a list of applicants who will be awarded the funded place.
How long do you have to stay at rehab in Farnham?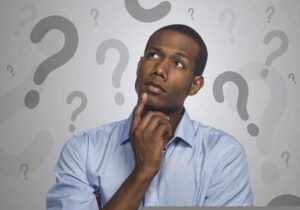 Some people might go to rehab to withdraw and detox from a substance that has caused a physical dependency (i.e. alcohol or heroin).
suicidal thought
This takes around ten days. While this is important and the safest way to detox, it's actually really important to access psychological therapies to address the causes of addiction.
The optimum amount of time to stay at rehab is at least four weeks. This provides time for all the rehabilitation therapies and activities you need to do to settle in enough so you can remain sober easier on returning home afterwards.
Please call our 24-Hour Helpline:0800 140 4690.
Differences between NHS services and private rehab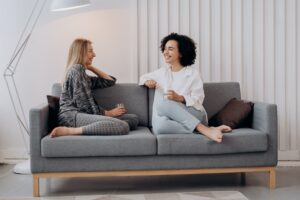 There are some key differences between NHS rehab services in Farnham and going to a private clinic for addiction treatment.
NHS services offer support to anyone who self-refers or who is referred by a professional for support.
They might be anywhere on their addiction journey, from recreational use (i.e. teenagers) to severe addiction. A schedule of groups is available each week, and you'll have access to some light one-to-one support.
Private alcohol rehab in Farnham is where people go when they're ready or really desperate to quit using alcohol and drugs. It's a place that offers intensive treatments that are tailored to your specific needs.
Entering rehab will get you sober and equip you to remain so long-term.
Please call our 24-Hour Helpline:0800 140 4690.
In Farnham, there are inpatient and outpatient services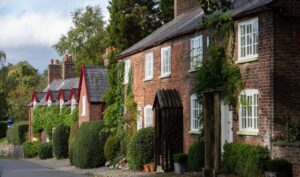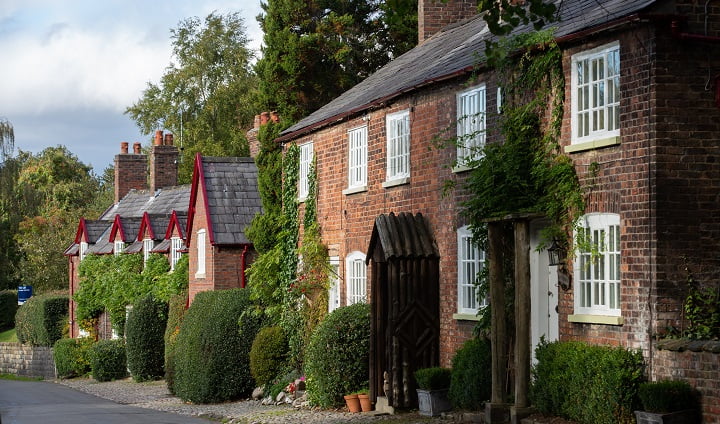 You can access rehab services for alcohol or drug addiction in Farnham through outpatient services such as those provided by the NHS or private inpatient residential clinics.
Outpatient services mean you go to a clinic at particular times to see a staff member or go to a group. Inpatient is where you stay on-site for a length of time to be treated through a rehab programme.
Alcohol detox and rehab in Farnham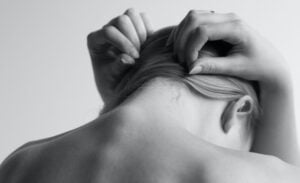 Being treated for an alcohol addiction requires both a physical and psychological approach. Alcohol detox is the first part of your treatment at an alcohol rehab in Farnham.
It lasts seven-to-ten days. You'll be under the care of a doctor who will prescribe Librium. This is the medication used to manage the following withdrawal symptoms:
Sweating
Mood swings.
Sleep disruption.
Confusion.
Hallucinations.
Seizures.
Staff will also lead you through rehab treatments addressing what has caused your addiction and is forcing it to continue. You'll start to learn what's going on in your brain and how you can "overwrite" this with psychological skills and practice.
With a member of staff, you'll spend time considering what in your life needs to change in order to support your resolve. Then, together, you'll come up with achievable steps to focus on so you can remain sober.
Please call our 24-Hour Helpline:0800 140 4690.
Rehab for cocaine in Farnham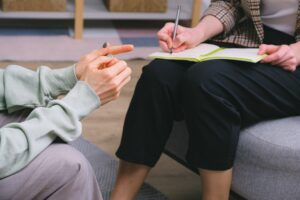 If you have a cocaine or crack addiction, treatment at a drug rehab offers the most focused way to get you off the substance. The long-term side effects of cocaine and crack-cocaine use include:
Skin sores
Eroded nose cartilage
Depression and suicidal thoughts/behaviours
Unfortunately, cocaine is really easy to get hold of. At rehab, you won't be able to get or take the substance easily. While this idea might fill you with worry, the staff have the experience to support you through this.
During your stay, you'll learn a variety of strategies from grounding, to meditation, to talking, to therapeutic techniques that will enable you to manage cravings.
Please call our 24-Hour Helpline:0800 140 4690.
Rehab for heroin in Farnham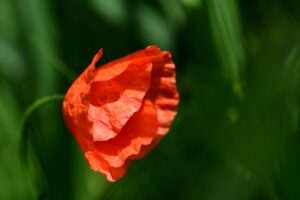 Heroin addiction can be challenging to quit. Trying to do so alone can also be dangerous. Most people aren't able to quit and put themselves at risk of overdose when trying to without professional help.
Heroin withdrawal includes:
Shaking and sweating
Sickness and diarrhoea
Confusion and paranoia
Hallucinations
Long-term addiction puts people at increased risk of diseases and seriously impairs cognition. As well as this, mental health comes under strain, and mental illnesses can arise.
At rehab, you'll be treated through a medicated detox (where you will be prescribed Subutex) to wean you off the substance. This will take around seven-to-ten days. A doctor will ensure you're kept as comfortable as possible.
Following this, psychological interventions can begin. This is where you'll learn how to regulate your emotions and your responses to triggers so that you can better cope in the future.
Managing mental health is essential in addiction recovery.
Please call our 24-Hour Helpline:0800 140 4690.
Rehab for cannabis in Farnham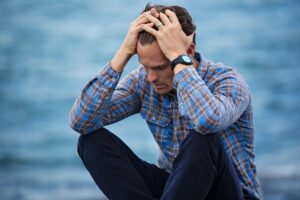 You might have developed a drug addiction to cannabis, in which case a rehab clinic in Farnham will offer you a comprehensive package of support to quit.
THC strains of cannabis are illegal in the UK. Many people smoke it without considering the negative impact it can have. Long-term effects include:
Increased risk of lung diseases linked to the release of toxic fumes (when smoked)
Metabolic effects which will affect weight
Sleep disruption
Anxiety and paranoia
Low moods and depression
Schizophrenia and psychosis
Recovery means being supported through therapies, group work, and developing new perspectives with which to approach life.
You'll be given the tools to manage your thought patterns more effectively so that you can manage withdrawal and cravings.
There will be work around developing self-awareness and compassion, so you can heal from an authentic space within yourself.
Please call our 24-Hour Helpline:0800 140 4690.
Psychological treatments at rehab in Farnham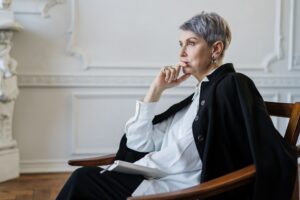 Staying as a resident at an alcohol rehab in Farnham means you get all the addiction treatment you need.
There are individual and group sessions, as well as evidence-based psychological treatments and alternative approaches.
Your alcohol and drug addiction treatments include:
Please call our 24-Hour Helpline:0800 140 4690.
What a dual diagnosis means at rehab in Farnham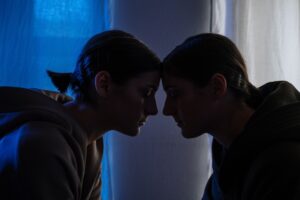 When you have an addiction, it usually affects your mental health. Some people use alcohol and drugs to try and ease the symptoms of mental health conditions, but actually, substances can cause mental health problems.
The two conditions are very much linked, and many people entering rehab in Farnham will be identified as having a dual diagnosis. This just means you have two conditions (i.e. cannabis addiction and psychosis).
Rehab staff are in the best place to treat you for addiction when it presents with mental health illnesses.
They understand the background factors, causes, and how to treat you through psychological and medical approaches.
Please call our 24-Hour Helpline:0800 140 4690.
Rehab support around relapse prevention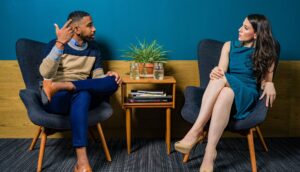 It's important you think about relapse when you're a resident staying at an alcohol rehab in Farnham. Discussing it and making plans helps you first to remain sober and, secondly, to stay safe if you relapse.
Finally, a robust relapse prevention plan and your determination are essential to your long-term recovery going forward.
The rehab will ensure you're aware of or signed up for any necessary support services when you leave. This is useful. It helps you remain focused on healing.
There will also be guidance on what you should do if you're craving. Following this guidance is very important.
It's useful to bear in mind, too, that leaving rehab means a change in lifestyle. In order to achieve something new, you can't keep doing the old things, and for many in recovery, this means a change in who you spend time with and how you spend it.
Please call our 24-Hour Helpline:0800 140 4690.
Other addiction and recovery services in Farnham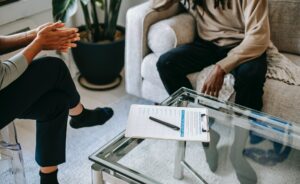 Other addiction treatment services in the Farnham area include:
Council-funded alcohol and drug services. There you get some counselling from drug and alcohol workers and access to weekly peer support groups.
Alcoholics Anonymous. These groups are held in various locations around the local area. You can drop in as you wish and share if you want to. You'll be supported through a social network to remain sober.
Narcotics Anonymous. This is great for people addicted to drugs who require ongoing social connections. Meeting others who can support you to stay focused and find alternative meaning in life is useful in long-term recovery.
SMART recovery groups. For people who prefer a practical recovery approach, SMART is helpful. With others, you can identify your goals and break down what you need to do in order to achieve them.
Al-Anon and AdFam are organisations that support the people around you. Addiction affects the entire family, and relationship dynamics can sometimes exacerbate addictions. For family members who are struggling, they can also access support.
A home detox. For people requiring medication to wean off a substance such as benzodiazepines, alcohol, or heroin. You'd be overseen by a doctor who would be in regular contact. These aren't available to everyone. You must be deemed "low risk" and able to manage without 24-hour supervision.
Please call our 24-Hour Helpline:0800 140 4690.
References
[1] https://www.getsurrey.co.uk/news/surrey-news/surrey-areas-highest-lowest-number-19207286
[2] https://www.getsurrey.co.uk/news/surrey-news/burden-booze-surrey-funding-cuts-17233403