Drug and Alcohol Rehab Cumbria
In 2020, 96 people in Cumbria died due to drug use. (1) Alcohol-related deaths were much higher, coming in at 7,423 people. (2).
This is a devastating reality. Sadly, addiction is going nowhere. Where people, life, and intoxicants co-exist, there will always be issues.
This disease is one that needs to be treated by a medical team that works from various perspectives. Substances change the shape and workings of the brain.
To recover, therapy is essential. On top of this, the physical and social aspects need to be addressed. And this is only the beginning.
Behind all of this are the original causes. Nobody starts life with the goal of becoming addicted. There are reasons it occurs.
Every person who is addicted deserves treatment in order to recover.
Once a person has had enough of the pain of substance abuse they will then be ready for recovery. This situation is sometimes described as the individual becoming "sick and tired of feeling sick and tired."
Once the person has reached this point they will have a great opportunity to really turn their life around.
The benefits of addiction recovery include:
The individual will be given a second chance in life. No matter how far they have fallen as a result of their addiction, it should still be possible for them to turn things around and take things in a positive direction.
The person will never be able to undo the harm they have caused, but they will be able to begin making amends. Most people will be willing to forgive, and it should be possible to salvage most relationships given enough time. Of course, there may well be relationships that have been so damaged that they are beyond repair, but the individual can learn to accept this with good grace.
Giving up alcohol and drugs frees up a great deal of time, and the individual will be able to put this to good uses. They may decide to take on new interesting hobbies or try to advance in their career. There are endless possibilities of what to do with this time that will be an improvement in alcohol or drug abuse.
The individual does not usually end the substance abuse because they want to go back to where they were before the substance abuse. There will be reasons why the individual will have fallen into this behaviour, and it is often that they were not really happy. The real promise of recovery is that the individual can get to enjoy something that is well beyond what they have ever experienced before.
The common reason why people fall into addiction is often that they were looking for inner peace and happiness. The reality is that this cannot be found with alcohol and drugs. The surprising thing is that when people become sober they have a real chance to find what they were after all along. Recovery is not really about not drinking or drug-using – it is really about finding happiness.
The person who enters alcohol and drug rehabilitation centres will have the opportunity to develop important life skills. These are tools that many people who were never addicted can still be lacking. If the individual uses these tools appropriately, it will help them find success in life.
Individuals can reach a point in recovery when they can look back on their life and have no real regrets – other than the fact that they hurt other people. Individuals can learn to accept their addiction as a part of their growing process. It got them to where they are today.
Most people who fall into addiction will have done so at a relatively young age. This will have been at a time before they discovered their hidden talents and skills. One of the nice things about recovery is that the individual can begin to explore these attributes that they were not even aware existed.
Start your recovery journey today by calling our expert team on 0800 088 66 86
What does it mean if you get a dual diagnosis?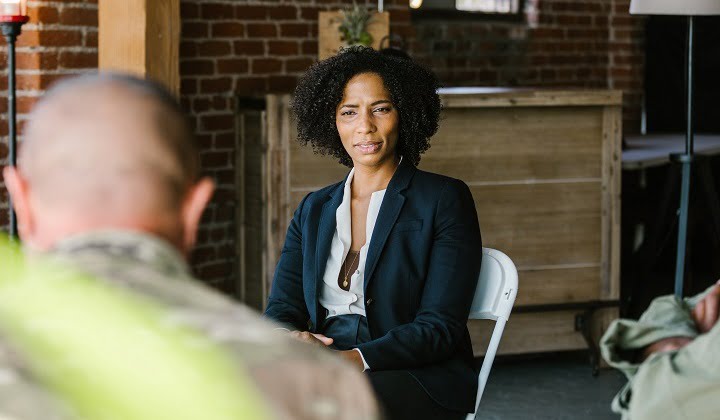 Some people will enter rehab and be given a dual diagnosis by a member of staff. If this occurs, it will most likely happen during the admissions process. This is where you'll participate in one or two psychiatric assessments.
It might all sound a little intimidating, but it really isn't. The assessments will be explained soon, but they're really just to establish how serious your addiction is and what treatments you need.
They also allow the member of staff to find out if you might also have a mental health problem.
If you do, then the mental health disorder existing along with addiction is called a dual diagnosis. It means you have two conditions for the staff to address.
In general, a vast majority of people who have addictions usually have other mental health issues too.
This is because people who have ongoing symptoms linked to depression, trauma, or personality disorder, for instance, might turn to alcohol and drugs to ease the symptoms.
When this occurs over a period of time, it can create an addiction.
What are the benefits of abstinence?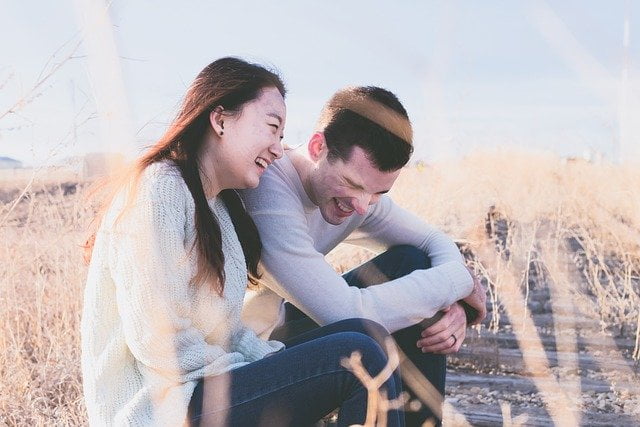 When you enter a drug and alcohol rehab Cumbria, you will become sober. The ultimate goal for a person with an addiction is abstinence, which is long-term sobriety.
The reason for this is that abstinence is the best way of managing the problem.
Lots of people enter rehab hoping that they'll be able to one day drink or use drugs in a controlled way.
Due to how addiction wires the brain, this simply isn't possible. It's also why many people relapse after hoping they can handle one drink or drug hit.
Abstinence offers the following benefits:
Improved physical health.
Improved mental health.
Reduced risk of illnesses and diseases.
Improved relationships.
Easier to achieve life goals.
Building new value and meaning into your life around positive activities.
Start your recovery journey today by calling our expert team on 0800 088 66 86
The benefits of attending a private clinic in Cumbria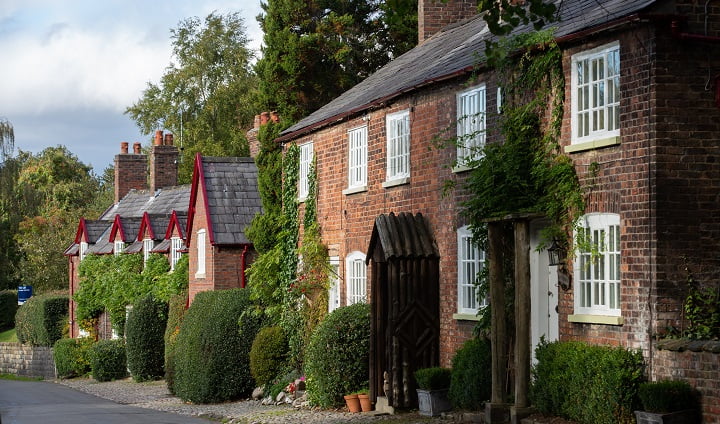 A private clinic offers a service that addresses all areas of addiction. The staff understand the complex nature of the illness you have.
Private clinics offer the best level and breadth of support in terms of addiction treatments.
Benefits you gain include:
A safe environment where you won't have access to substances. You'll have contact with others who understand your situation and goals.
An individualised programme of treatments to suit your needs.
24-hour care. This is especially helpful for people when struggling with cravings and withdrawal.
An overseen detox means people come off alcohol, opiates, and benzodiazepines in a safe way.
A huge range of therapies so you can begin to heal the mind and spirit.
Groups such as 12 Step and SMART sessions as well as one-to-one sessions.
A relaxed environment with healthy food and relaxed rejuvenating exercise activities.
Council-funded rehabilitation provision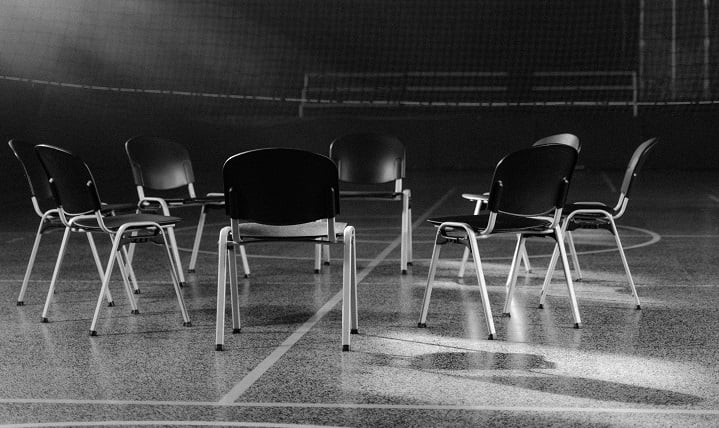 One of the other main rehabilitation options is council-funded clinics. These offer a more generic approach. This is because the service is available to a much larger amount of people in the community.
There are group sessions available every week and might be some one-to-one sessions available.
Council-funded services are especially useful for people who have achieved abstinence and need a little encouragement or for those who won't harm reduction advice.
Start your recovery journey today by calling our expert team on 0800 088 66 86
What makes you eligible for a stay at a private clinic?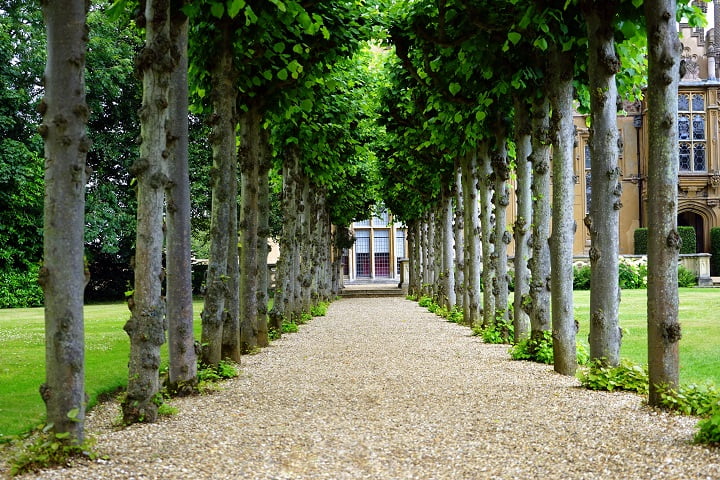 A residential stay at a drug and alcohol rehab Cumbria isn't for everyone.
There are certain levels of addiction, though, where it's not only beneficial, it's essential for your health and safety.
You'll be eligible for rehab if you experience any of the following:
Becoming angry and violent when drinking or taking drugs.
Having mental health problems too.
Having suicidal thoughts.
Drinking more than 30 units of alcohol a day.
Using more than one type of drug to feel an effect.
Taking increasingly more amounts of the drug to feel an effect.
Having delirium tremens or shaking when you don't drink.
Have seizures when you don't drink.
What other rehab treatment options are there?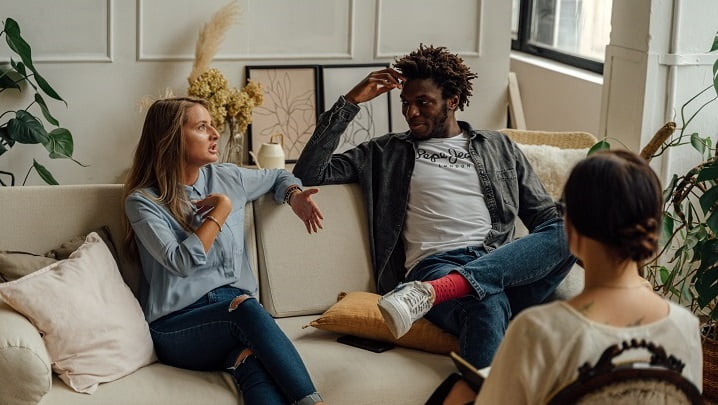 For those who aren't suited to a stay at rehab, there are other ways you can get treatment.
You might focus on one of the following or you might get involved with a few.
Your alternative options are:
Start your recovery journey today by calling our expert team on 0800 088 66 86
How you're assessed when you go to rehab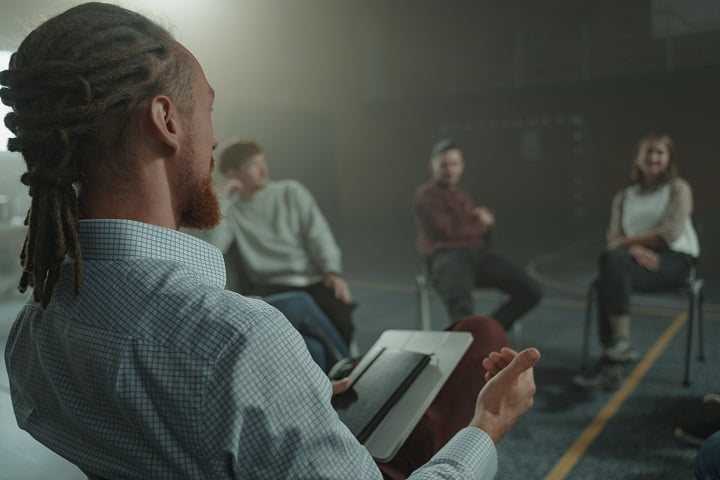 As mentioned earlier, you'll be assessed when you enter a private clinic.
This is so that staff come to understand you, your addiction, and what treatments are appropriate.
1. Alcohol and the AUDIT assessment
The AUDIT assessment is essential for people who have a problem with alcohol.
It's used throughout the world and successfully identifies the severity of alcoholism.
There are 10 questions to answer and you select the answer which reflects your habit. A score of more than 13 means you have probably become reliant on alcohol.
The assessment covers:
How often do you drink?
What you act like when you drink.
How alcohol affects your life.
2. Severity of addiction: the DSM-5 assessment
For people addicted to drugs, it's important that staff know how severe your habit is. This is where the DSM-5 assessment comes in.
It considers addiction as a whole rather than being defined by whether you get physical withdrawal symptoms.
You'll discuss:
Whether you can stop using or reduce using.
If you have increased the amount you take.
Whether you're able to keep up with daily responsibilities.
If you put yourself or others in danger by using.
What withdrawal is like?
3. The ASAM assessment to reveal the whole picture
The ASAM assessment is a holistic assessment that creates a picture of your life and how you're affected by drug use.
It makes it very clear to staff what treatments you'll need during your stay.
Questions will revolve around:
What your relationship with relapse is like.
How your physical health is.
How you think about and process things.
What your environment is like at home.
Whether you want to quit.
How drugs affect relationships and other areas of your life.
Start your recovery journey today by calling our expert team on 0800 088 66 86
What's the CRAFT family intervention?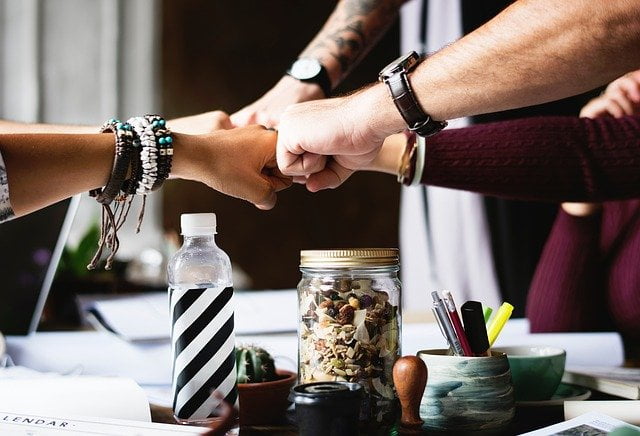 It's like you'll want to support your loved one if they have an addiction. Or, you might have reached a point where you feel like you no longer can.
Often, boundaries are broken and are really hard to define when a person has an addiction.
Families need support as a whole. The CRAFT approach actually supports every member of the family. It offers tools to keep yourself looked after, it teaches how to set boundaries, and it also changes communication.
The method focuses on using positive reinforcement to support the addicted person towards rehab. It has proven successful in supporting many families throughout the world.
The financial aspect of a rehab stay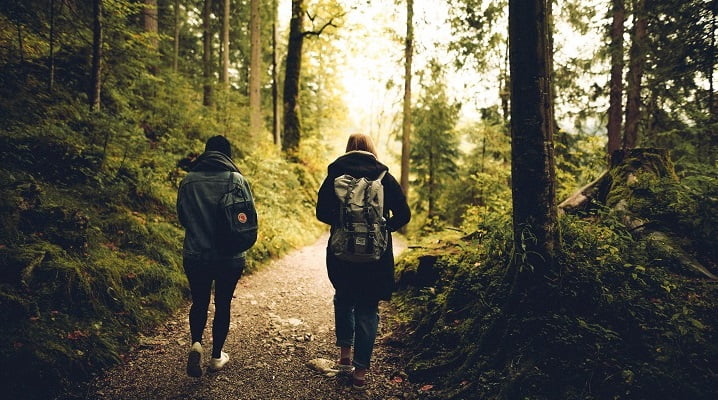 The financial aspect of rehab has to be considered. There are many options and it's worth calling Rehab Recovery for more advice.
In general terms, though, you can expect the following:
For a 28 day residential in a shared bedroom, it would cost around £6000.
For 28 days in a room to yourself, it's between £8000-£12000.
For a 10 day detox where you share a room with others, it's around £2000-£4000.
For a 10 day detox with a bedroom to yourself, it's about £3000-£6000.
A medically supervised at home (a home detox) is about £1500.
Where you go, what treatments you need and the length of stay will affect costs.
It's worth having a chat with the rehab clinics you're interested in, or call Rehab Recovery and we lead on this for you.
Start your recovery journey today by calling our expert team on 0800 088 66 86
How to choose a rehab for your needs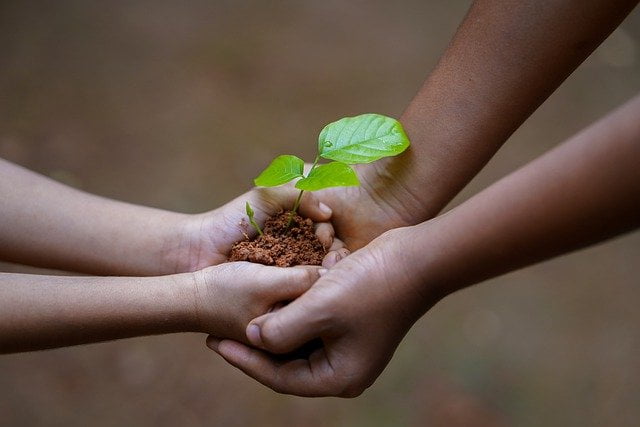 It can be tricky knowing which drug and alcohol rehab Cumbria is going to suit your preferences, expectations, and treatment needs.
There are ways you can whittle down your options.
By doing the following, you make the decision easier:
Research what rehabs are available in Cumbria or other areas you might be interested in going to.
Make a list of questions about treatments and the clinic itself and call the clinics. Find out their answers. It will give you a feel for the clinic.
Look up what other people are saying about the clinic, does it have good reviews?
Find out what the recovery rates are like and how people are supported with an aftercare plan.
Do you need to detox?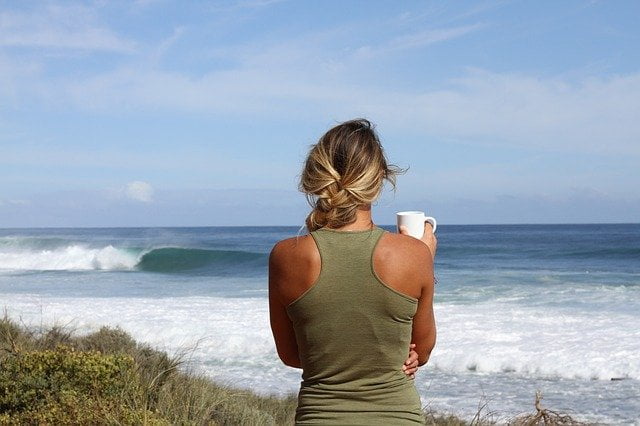 If you have a problem with alcohol to the extent that you experience physical withdrawal symptoms, you'll need an alcohol detox.
Withdrawal symptoms can be fatal at worst which is why you need a doctor to oversee the first week you stop drinking.
Physical withdrawal symptoms include:
Mood swings.
Anxiety and panic attacks.
Shaking and sweating profusely.
Hallucinations.
Seizures.
A doctor will also prescribe medication (usually Librium) to ensure any distressing effects are kept to a minimum.
Detoxing at a clinic also means you'll be safe and looked after. The medicationwill prevent seizures.
A detox lasts between 7-10 days.
Some people might be approved to have a supervised home detox. This is where a doctor makes daily contact with the patient while they're living at home.
There will be home visits too. Again, it lasts between 7-10 days.
People who go through detoxes are advised to also enter therapies. Addiction exists due to how the brain has changed and restructured.
This can only be treated through psychotherapies and alternative therapies.
Start your recovery journey today by calling our expert team on 0800 088 66 86
How many nights is a residential stay?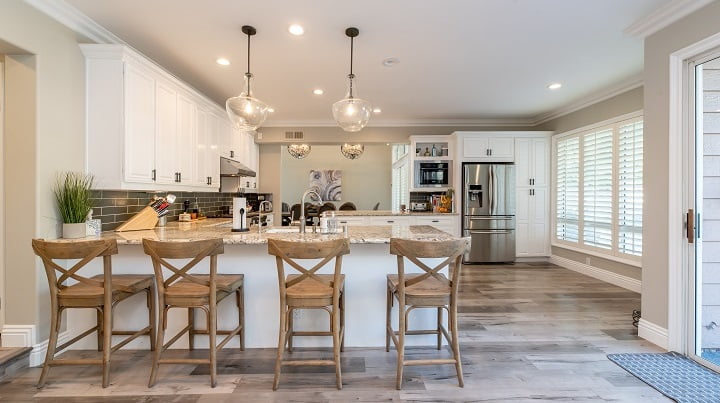 If you stay as a resident at a drug and alcohol rehab Cumbria, you'll be recommended a length of time.
For the majority of people, it will either be a 7-10 stay, which will likely focus around a detox.
The vast majority of people who go to rehab will stay for around 28 days.
This is really the advisable length of time. It provides enough time for people to really delve into the psychology behind their addiction. With the specialist staff available, healing can begin.
Rehab for cannabis use in Cumbria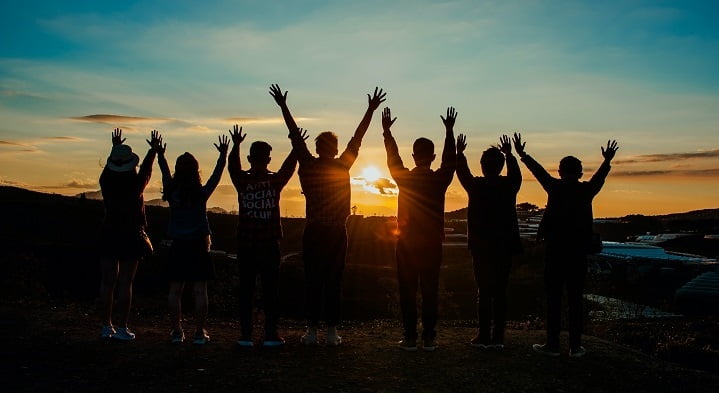 People who are addicted to cannabis don't always think about rehab. There are a lot of conflicting ideas and messages around cannabis use.
The truth is, cannabis, despite it being used sometimes in the medical field, does have psychoactive properties.
Illegal cannabis that isn't regulated can also be incredibly strong.
Like any drug, cannabis can create an addiction and it can also have seriously unwelcome effects.
Cannabis can cause:
Mood swings.
Panic and anxiety.
Loss of motivation.
Therapy will focus on developing your understanding of what has caused the problem. It will guide you to take control of your decisions.
This enables you to create a life of meaning without using cannabis.
Rehab for cocaine in Cumbria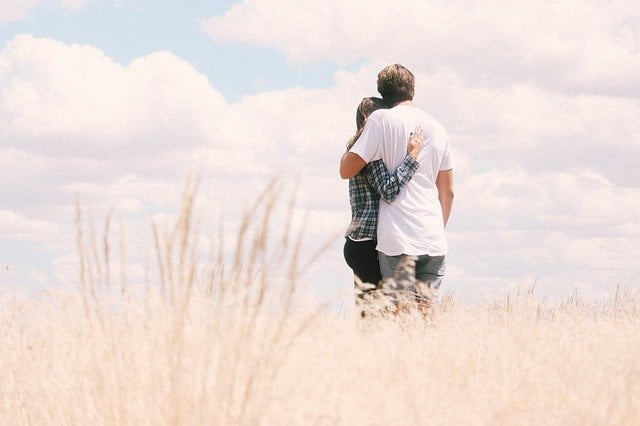 Throughout the UK, cocaine problems are on the rise. This is linked to the increase in availability worldwide.
Many people use cocaine recreationally without realising where this type of use can end up.
Actually, many people become regular weekend users, this can quickly become daily use.
Addiction and the devastating effects of cocaine aren't dependent on daily use. It could be weekend use that is causing a serious impact. Call the Rehab Recovery team for advice on this.
Treatments at therapy focus on providing you with the techniques to help you achieve inner peace.
There will be work done that specifically targets the workings of the brain. You'll also be invited to include family therapy or codependency sessions should this be helpful.
Rehab for heroin use in Cumbria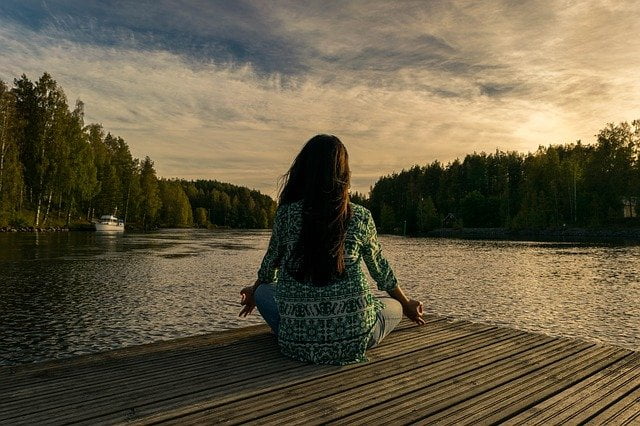 It's really important for people who are addicted to heroin to enter rehab and have detox as well as therapies. This is because heroin causes dependency.
As such a physical detox is required. This, like the alcohol detox mentioned above, requires a doctor to oversee the patient.
Medication is prescribed. Usually, Subutex reduces the symptoms of heroin withdrawal. This is given to the patient in a tapered way. The detox lasts between 7-10 days.
After detox, relaxed activities begin which support a person to feel more content in their body.
This is also the time for psychological therapies. It's important people with heroin addiction participate in therapy in order to regain control of their minds and body.
When this happens, changes begin to happen.
Start your recovery journey today by calling our expert team on 0800 088 66 86
What treatments are there at rehab in Cumbria?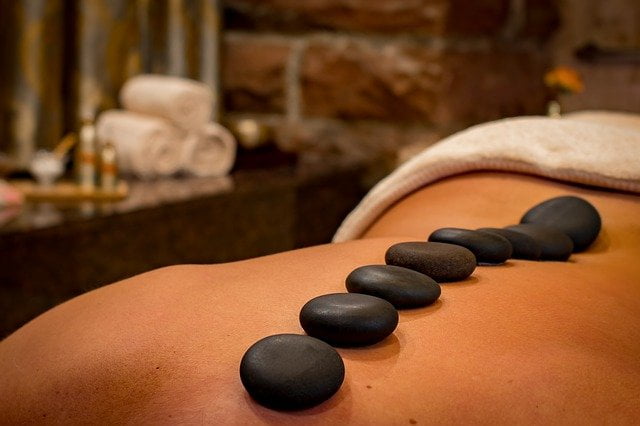 As well as the detox on offer for people with physical dependencies, there are many other treatments.
This includes one-to-one sessions, group work, alternative activities and exercises as well as therapies.
The alternative and psychological therapies include:
Cognitive behavioural therapy addresses thought processes, how to change them and adapt behaviour.
Motivational interviewing supports each person to really understand what is driving them to become sober and how this benefits their lives.
Dialectical behavioural therapy offers people with trauma to process difficult emotions as safely as possible.
Group workshops such as 12 Step groups bring people connectedness. This is really important where addiction exists due to how isolating it is in nature.
Family and couples' therapy where family dynamics have been damaged by the addiction.
Meditation, mindfulness, and yoga provide people with the space to become attuned with their bodies. This is often really helpful in offering go-to techniques to use during a craving.
Music therapy and art therapy offer a great alternative counselling approach. Here, people are able to express themselves in new ways. This is especially useful when talking is difficult.
How a relapse prevention plan supports you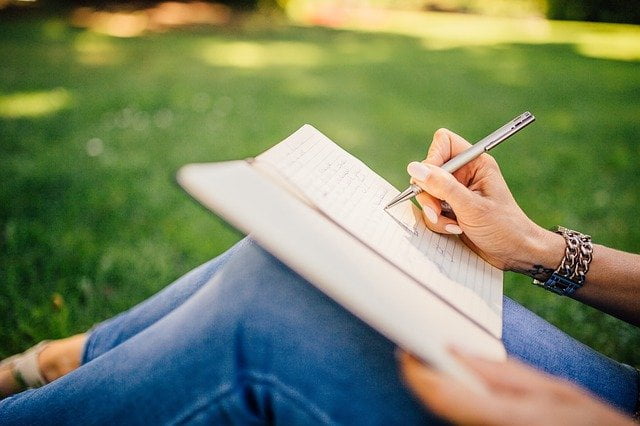 During your time at a drug and alcohol rehab Cumbria, you'll receive a relapse prevention plan. You'll work with staff to develop it.
Together you'll discuss the emotional, physical, social, and psychological triggers you have.
The HALT method will introduce you to a new way of approaching a craving. You'll learn how to identify whether you're feeling hungry, angry, lonely, or tired.
When you have identified which human state you're in, you'll then understand how to manage the craving and trigger.
The staff at rehab will help you to come up with ideas on what to do in those moments.
The plan might include steps such as contacting a friend, drug worker or going to a local exercise class.
By sticking to your relapse prevention plan, you can remain abstinent.
Start your recovery journey today by calling our expert team on 0800 088 66 86
Adjusting to Life in Recovery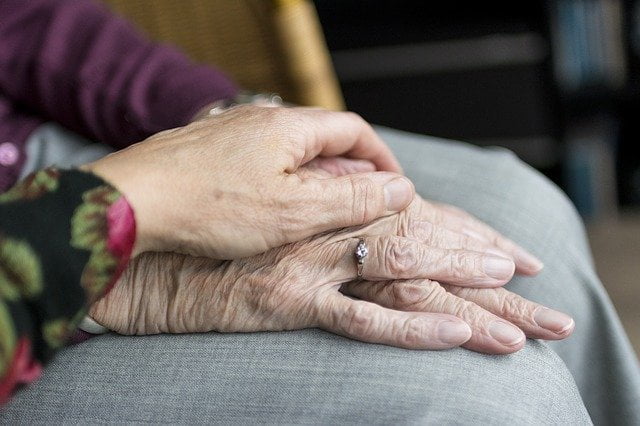 When people first give up alcohol or drugs, after years of substance abuse, there is usually a period of adjustment. The individual is unlikely to have developed their problems overnight so it is also unlikely that they will recover overnight.
This type of thing takes time, and it is vital that the individual is prepared for the challenges that are going to lie ahead and has realistic expectations.
One of the best places to properly prepare for life in recovery will be a rehabilitation centre.
It is recommended that those people in Cumbria consider this option so that they are better prepared for the emotional roller-coaster of early recovery.
Early Recovery Can Be an Emotional Roller-coaster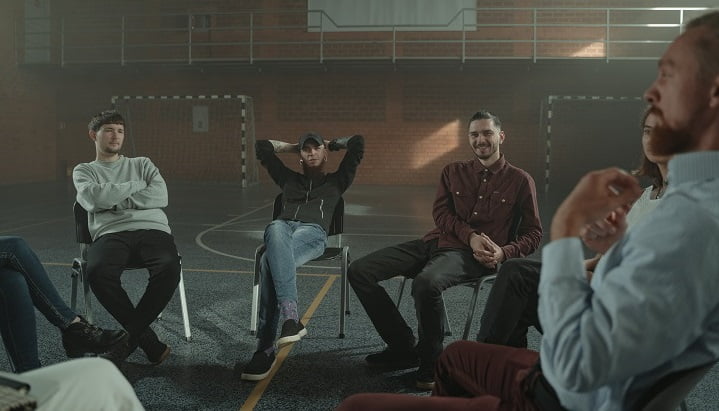 It is often stated that early recovery is a bit like an emotional roller-coaster. What this is referring to is the reality that the individual's emotions can be all over the place.
They may be feeling on top of the world one minute and completely depressed the next. These mood swings can be tough to deal with, and if the individual is not prepared for them they could use it as an excuse to relapse back to addiction.
There are a number of reasons why people will experience these intense mood swings including:
The person who has been using alcohol and drugs for many years will have been numbing their emotions. This means that the person will no longer be used to feeling their feelings. When the effects of the substances they have been abusing begin to wear off the individual can start to feel things intently again. There can also be a bit of a rebound effect which means that feelings will feel more intense than they should.
Early recovery involves many stresses and challenges, and this is another reason why emotions can be high. It will take time before the individual is able to deal with these challenges without it causing a good deal of emotional strain.
In early recovery, the individual will be without their usual coping mechanism – alcohol and drugs so this means that they will find it difficult to adjust. This is why it is so vital that people develop new coping strategies in recovery.
The person is likely to feel a good deal of guilt about things that happened in the past, and this can lead to high emotions.
Start your recovery journey today by calling our expert team on 0800 088 66 86
How to Deal with the Emotional Roller-coaster of Early Recovery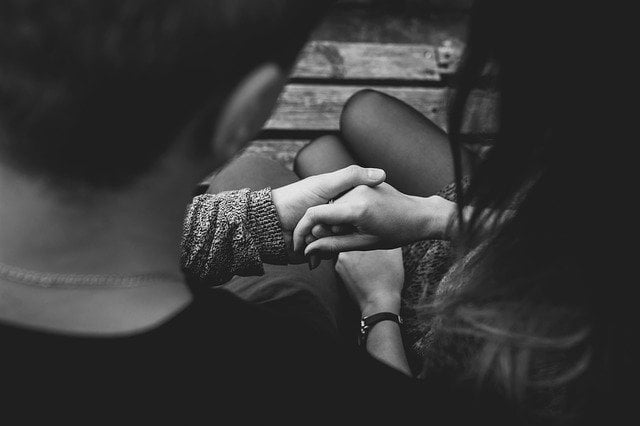 It is vital that anyone from Cumbria who is trying to free themselves from addiction is able to manage the emotional roller-coaster of early recovery. In order for them to be able to do this, they will need to develop certain skills.
One of the best places to do this will be in an alcohol and drug rehabilitation centre. It is also beneficial if the person has some type of support network that they can turn to for help.
This would include things like a recovery fellowship, drugs counsellor, or good friend. Once the individual has the resources to meet the mood swings of early recovery it is easy to manage.
Contacting Rehab Recovery
For more information on detox and rehab options in Cumbria, contact Rehab Recovery today on 0800 088 66 86.
When you contact us, we shall outline a variety of treatment options that are available to you in Cumbria.
This includes both private and statutory addiction treatments.
We also offer our drug and alcohol rehab services in a variety of locations across the UK, including Bristol, Devon, Cornwall, Somerset, Dorset, Bath, Cheltenham, Gloucester and more!
References
[1] https://cumbriacrack.com/2021/08/06/record-number-of-drug-deaths-in-cumbria-in-2020/
[2] https://www.newsandstar.co.uk/news/19290644.rise-alcohol-related-deaths/