Drug and Alcohol Rehab in Leicester
If you suspect that your life could be a bit better without alcohol or drugs, it makes sense that you do some experimentation.
It could just be that you have fallen into a habit of overdoing it with alcohol, but you will be able to regain your control.
If you try to control your intake but fail, this is a sign that you have a more serious problem.
The chances are that you have developed a physical and/or psychological dependence on these substances and you will need some help in order to stop.
This type of help is available in Leicester for those who need it, and we are here to help them find it.
To start your journey towards sobriety with the help of a drug and alcohol rehab in Leicester, call our friendly team on 0800 088 6686
The Disease Model Of Addiction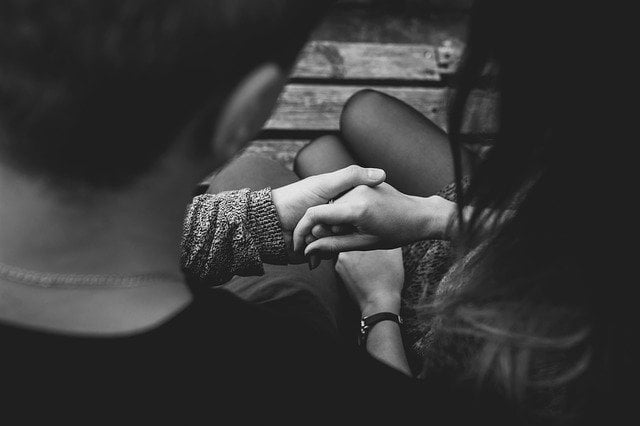 Addiction is officially recognised as a chronic brain disease.
It is a disease which consists of chronic relapsing in the brain and a yearning for reward, in this case, addictive substances such as drugs or alcohol.
This also applies to behavioural addictions such as gambling addiction, sex addiction, or shopping addiction.
The disease model of addiction associates the causes of addiction with biological, psychological, genetic and environmental factors.
If you suspect that you might be suffering from a drug or alcohol addiction, it is best to be proactive.
By accepting that you are struggling to control your intake of certain substances, you are taking the first step towards a healthier way of life.
Whether your consumption of these substances is merely a bad habit or as severe as an addiction, you always have the ability to regain control of your consumption.
If you would like to learn more about the disease model of addiction and how a drug and alcohol rehab in Leicester can help, talk to us today on 0800 088 6686
What Happens If I Drink Alcohol Daily?
Alcohol changes the chemicals in your brain and body, and if you drink every day, your system gets used to this and changes its production of chemicals to balance this.
This can lead to a dependence, where you need the chemicals in the substance to function normally.
Jurgen Rehm and other researchers concluded from a recent study of the relationship between different dimensions of alcohol use and the burden of disease that the larger the doses of alcohol participants consumed, the higher their chances of disease or death.
What Are The Four Types Of Treatment For Alcohol Use Disorder?
Residential rehab –  This is a 24-7 treatment setting where you reside at your facility
Outpatient rehab –  Here you will visit a treatment centre for therapy, medication and support
Partial hospitalisation – This is for complex addictions, and consists of outpatient care
Intensive inpatient – These 24-hour services can offer medical support
Addiction specialist Wayne Hall found in a recent study that people receiving brief intervention therapy as part of their treatment maintained lower consumption and less unsafe drinking.
The Admissions Process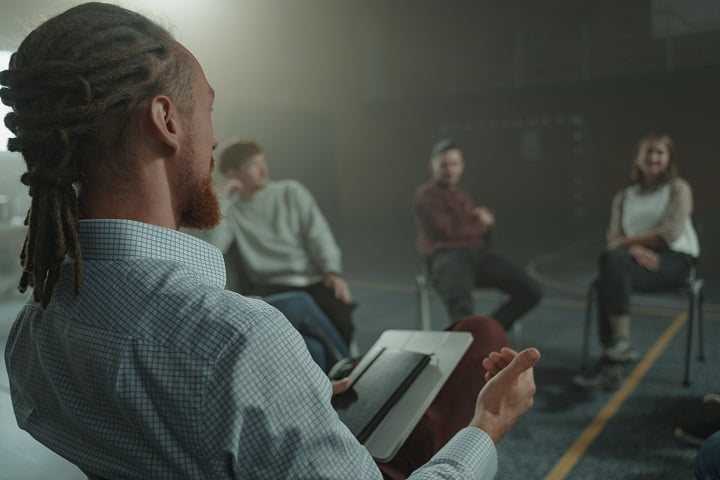 While the process of recovery may seem overwhelming, the trained admissions team at Rehab Recovery is here to assist you or your loved one in every way.
By dialling 0800 088 66 86, patients are taking a step in the right direction.
When subjects contact Rehab Recovery, they will be put in contact with a member of the trained admissions team.
Here, a consultation will take place and the subject can discuss their personal details and any requirements or preferences they have.
Rehab Recovery will then cater to these preferences and ensure that a suitable alcohol and drug rehab in Leicester is selected to facilitate the subject's recovery.
Often it can be difficult to spot when you are suffering from substance use disorder or any manner of addiction.
Social drinking can quickly become binge drinking, which can easily turn into alcohol dependency without the sufferer even realising, and this is true of all substances.
When you attend rehab the extent of your addiction will be determined through the use of one or more psychiatric assessments, which allows your psychiatrist and rehab specialists to create a person-centred care plan that is specialised to address your specific needs.
The specific nature of the assessment will vary, but often consists of pre-set frameworks like the ASAM (American Society of Addiction Medicine) Criteria and Dimensions, the AUDIT (Alcohol Use Disorders Identification Test), the Diagnostic and Statistical Manual of Mental Disorders 5th Edition (DSM-5), and the CAGE Questionnaire.
Begin the admissions process at a drug and alcohol rehab in Leicester by calling us on 0800 088 6686
Dual Diagnosis And Co-Occurring Disorders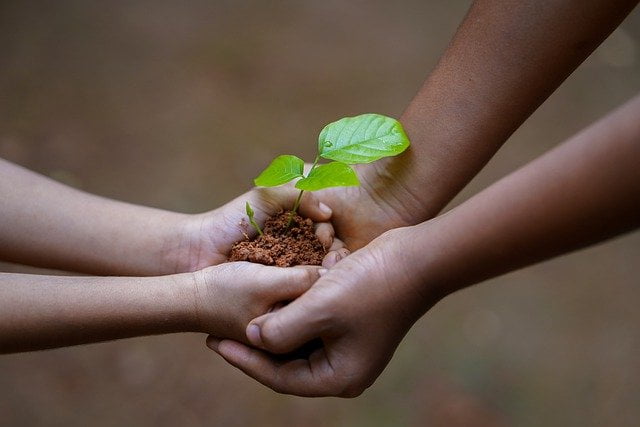 Some subjects are more susceptible to addiction than others.
This could be because they suffer from pre-existing biological or neurological conditions.
According to gov.uk, 59% of adults starting treatment for addiction said they were in need of additional mental health treatment.
In this case, subjects suffer from co-occurring disorders and a dual diagnosis will be made to treat other conditions along with their addiction.
These other conditions are varied and many, and they may include:
A drug and alcohol reha in Leicester will implement science based treatment to help patients to overcome these conditions.
The time spent at a drug and alcohol rehab in Leicester is an excellent opportunity to consolidate their positive and healthy habits.
Many organisations across the UK offer free mental health support, whether you are also suffering from addiction or not.
Some of these include Mind UK, Young Minds, Rethink Mental Illness, Samaritans and Papyrus.
Make sure that you end up ay a drug and alcohol rehab in Leicester that will support your mental health by giving us a call on 0800 088 6686
Drug and Alcohol Addiction In Leicester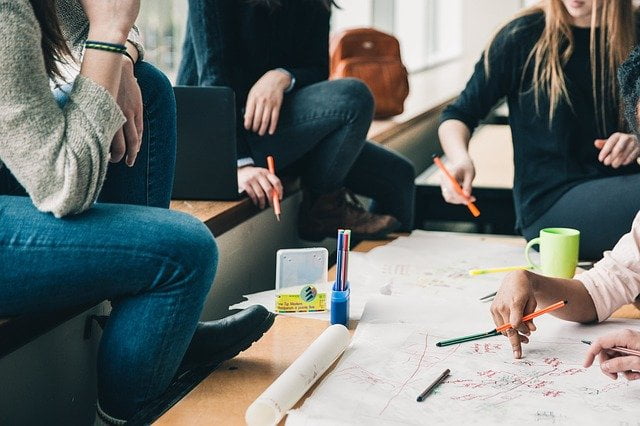 Leicester is no exception to the drug and alcohol problems which are prevalent throughout the world.
Leicester.gov.uk reported that around 9.1% of adults had consumed drugs in 2019 and 2020.
The same report also discovered that Leicester has an alcohol-related mortality and hospital admission rate far higher than the national average.
These statistics establish Leicester as an area of concern when it comes to drug and alcohol addiction.
In a location where such a high rate of people are dependent on such substances, it creates an environment which makes others vulnerable.
By exposing others to the consumption of drugs and alcohol -at a range of different ages- they are far more susceptible to the effects of addiction.
Get the help you need from a drug and alcohol rehab in Leicester by giving our team a call on 0800 088 6686
Private & Public Rehab Facilities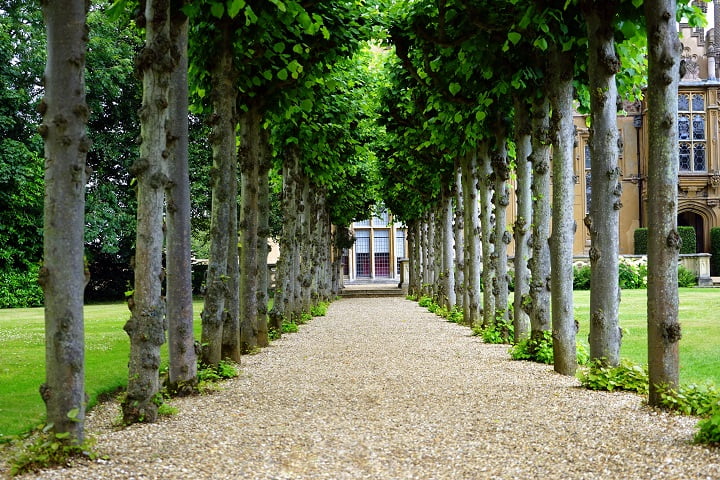 Often, patients remain undecided as to whether they should choose a private or public rehab service in Leicester.
The wealth of information available and the sheer number of options can make the process even more overwhelming.
At a private drug and alcohol rehab in Leicester, patients will receive swift admission and undivided attention.
This is especially the case for a medicated detox, where patients will receive 24/7 care and support.
Additionally, a private drug and alcohol rehab in Leicester will implement personalised recovery programs for patients.
This can significantly increase the rates of successful recovery by maximising responsiveness to detox and subsequent treatments.
On the other hand, public drug and alcohol rehab services will lack the personalised elements of private drug and alcohol rehab.
While this makes public services a budget friendly option, patients may undergo recovery programmes which aren't personalised.
Furthermore, private rehabs will offer aftercare for patients to sustain their sobriety, whereas many public services do not.
This, along with learning relapse prevention techniques, makes the private rehab a worthy investment.
Free and NHS-run addiction treatment services in and near to Leicester, acting through both National Health Service sites and at various NHS Foundation Trusts, include:
1. Turning Point Leicestershire
Address: 42 High Street, Coalville, LE67 3EE
Telephone: 0330 303 6000
Website: https://www.turning-point.co.uk/services/leicestershire
2. CAMHS Leicestershire
Address: Artemis House, Westcotes House Site, Westcotes Drive, Leicester, LE3 0QU
Telephone: 0116 295 2959
Website: https://www.leicspart.nhs.uk/service/child-and-adolescent-mental-health-services-camhs/
3. Dear Albert
Address: 68 Humberstone Gate, Leicester, LE1 3PL
Telephone: 07712 707999
Website: https://www.dearalbert.co.uk/
You can reach out to a number of remote services, such as the National Institute for Health and Care Excellence (NICE), Turning Point, We Are With You, Change Grow Live and the National Association for Children of Alcoholics.
If you are suffering from too many temptations and triggers in your home life, you may also be able to gain temporary residence in a sober living house.
Whatever help you need to beat addiction in Leicester, let our experts help you by calling us on 0800 088 6686
How Much Does Rehab Cost?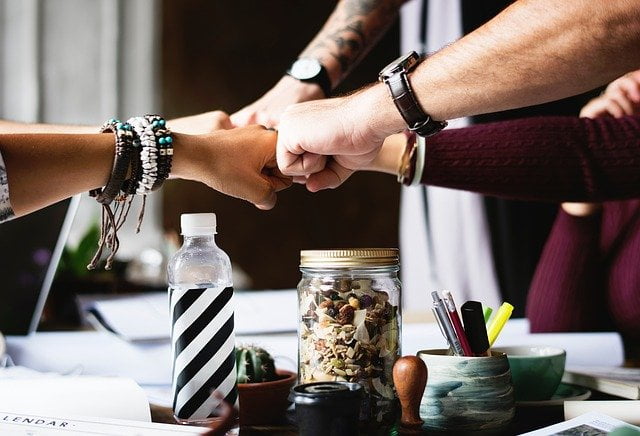 Prices will vary from one provider to another when it comes to paying for 28 days of drug and alcohol rehab treatment in Leicester.
Typically, subjects can expect 4 weeks of rehab to cost around £8,000.
With this price, patients can expect prioritised admission assessments, a medicated detox, 24/7 care, personalised programmes, accommodation, and much more.
Free services are available, however, they may not prove optimal for recovery.
For a more personalised prediction of how much your stay at a drug and alcohol rehab in Leicester will cost, give our team a call on 0800 088 6686
Home Detox & Rehabilitation – Who Is It for?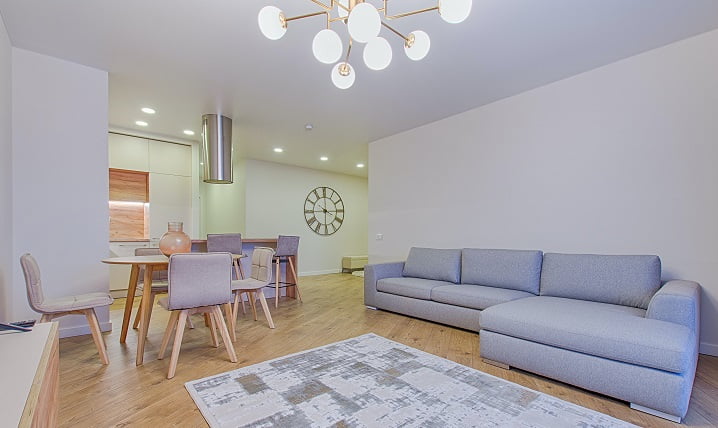 Home detox is a desirable option for many because it is financially friendly and allows outpatients to tend to responsibilities at home.
It is a much more personal and convenient way of undergoing recovery.
However, home detox may not be for everyone.
Patients who are suffering from extreme addiction or co-occurring disorders should opt for a drug and alcohol rehab in Leicester as a patient.
This is because they will receive the utmost attention to address their conditions.
Those who shouldn't opt for a home detox include patients who suffer from mental health issues, those who become violent when intoxicated, or those who failed to recover from addiction previously.
Get the help you need from a drug and alcohol rehab in Leicester by calling us on 0800 088 6686
Life in Recovery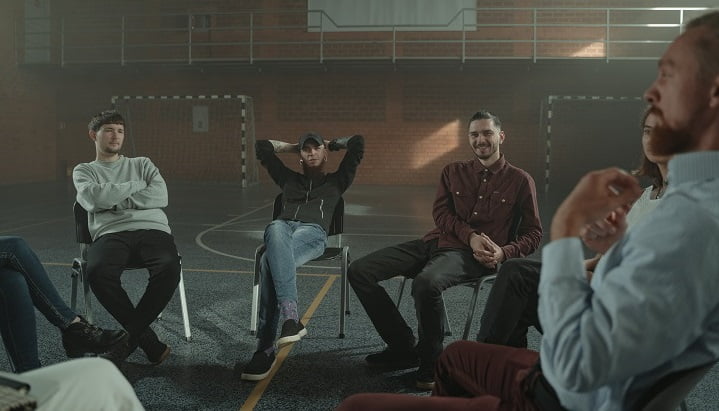 Once the person leaves rehab they will be ready to begin living their life in sobriety.
It is vital that the individual does not consider leaving rehab to be the end of their journey into recovery, because it is really only the start.
In order to progress in their journey into lasting recovery, the individual will have plenty more work ahead of them.
In order to do this work, they are going to need a program of living and plenty of support.
This support can come from a recovery fellowship or just good friends.
The most important thing is that the individual understands that their future is in their own hands, and it will be up to them to make the most of things.
Find your way towards recovery at a drug and alcohol rehab in Leicester – give us a call on 0800 088 6686
Medicated Detox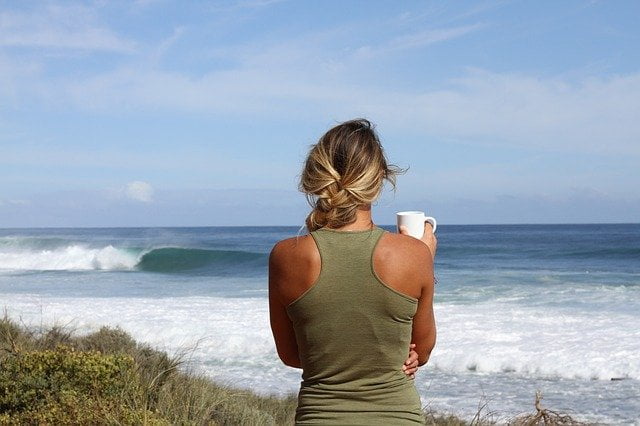 A medicated detox is a fundamental step for many people overcoming addiction.
Without a medicated detox, patients cannot proceed with the therapies designed to help them maintain their sobriety.
A medically-assisted detox is often key in overcoming those substances that cause physical dependence, such as alcohol, heroin, ketamine and benzodiazepines.
Other addictions do not require detox, such as behavioural addictions, cocaine dependence and cannabis use disorder.
For alcohol detox, the substance Librium, also known as Chlordiazepoxide, is extremely effective at reducing the effects of alcohol withdrawal syndrome.
Librium is used to treat anxiety as well as alcohol withdrawal symptoms, which can make detoxing stressful and even dangerous in the case of such as delirium tremens, Wernicke's Encephalopathy and alcohol seizures.
Heroin detox is extremely important to ensure a safe recovery, not just for heroin addiction but also for any opioid use disorder. Medications like methadone and buprenorphine are widely used to make heroin withdrawal a much safer process.
During a medicated detox, patients will spend a certain amount of time allowing toxic substances to withdraw from their body.
Those suffering from alcohol addiction can expect to undergo this stage for around 7 days.
Patients of other substances such as heroin can expect to spend a longer period of time during this stage to ensure that their detox is fully successful.
The medicated detox will be facilitated with 24/7 care and medical supervision if the patient is at a medically supported and private drug and alcohol rehab in Leicester.
Trained medical professionals will be on hand to ensure that the patient is comfortable and safe.
Many physical conditions induced by addiction also need to be taken into account during detox.
These are widespread and depend on the specific addiction, but some of the most common are:
Make sure that your detox is safe and effective with the help of a drug and alcohol rehab in Leicester – call us today on 0800 088 6686
Types of Therapy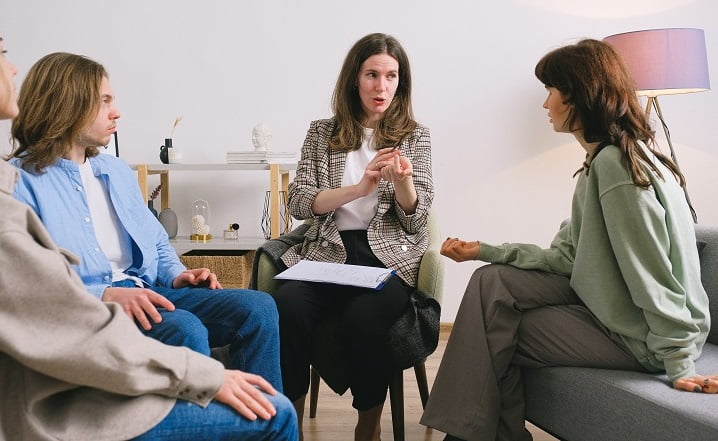 At a private drug and alcohol rehab in Leicester, patients can expect to undergo a range of therapies.
The rehab will provide a variety of therapies to ensure that the patient's well-being is optimised in more than one way.
There are many different forms of talking therapies and psychiatric treatments that you may experience at rehab.
The purpose of these therapies is to help the patient heal and provide them with the tools to manage their addiction effectively.
CBT & DBT
Cognitive Behavioural Therapy (CBT) and Dialectical Behavioural Therapy (DBT) are popular forms of therapy when it comes to addiction recovery.
They make use of similar methods and are both communication-based forms of therapy.
CBT is implemented with the objective of helping the patient overcome any cognitive distortions or problematic behavioural patterns which exacerbate their addiction.
DBT, on the other hand, focuses more on the emotional side.
DBT helps patients manage any intense feelings or emotions that they experience, and it is typically applied to patients who are suffering from trauma and addiction.
If successful, the patient will leave rehab with a more rational and constructive approach to their addiction and other areas of life.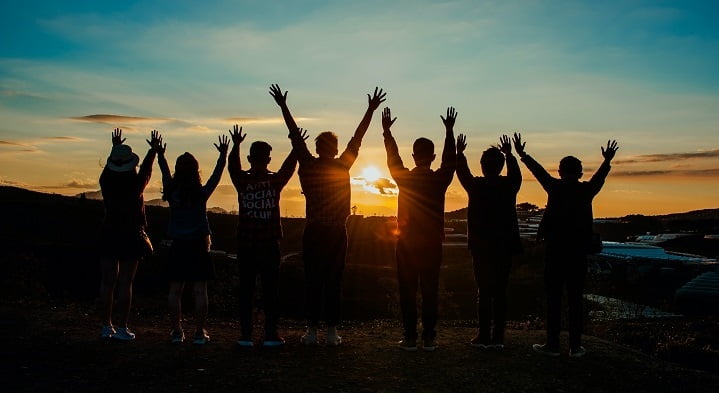 Support Sessions
Support sessions are another form of communication-based therapy that prove to be effective in helping patients overcome their addiction and the stigma around it.
Here, patients will have the platform to share their experiences with others in similar circumstances.
This means that patients have the opportunity to inspire others and to be inspired by their peers.
Family Therapy
Support sessions can also include family therapy.
Here, patients and their loved ones will communicate openly about addiction.
This can help the family understand the effects of addiction and to break down any stigmas that they may have.
It can help the patient build a more positive and formidable support network by educating their loved ones.
By spending time with others who are in similar circumstances through support sessions and such, patients have the opportunity to both empower and be empowered by others.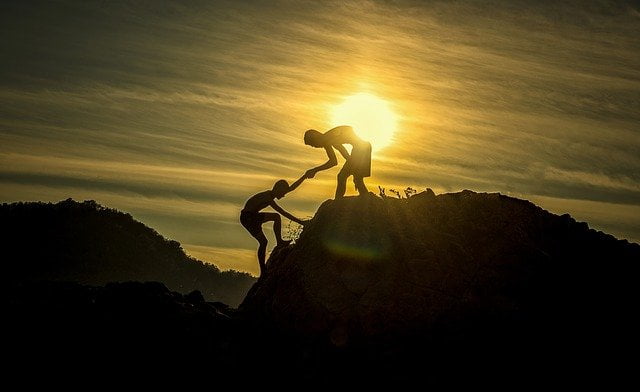 Motivational Interviewing
Motivational Interviewing is a goal-oriented style of motivational therapy.
Its purpose is to help the patient sustain and reach their personal targets by laying out clear, achoevable goals and providing continual motivation.
This can help counteract the notoriously dark moments of recovery when a patient feels hopeless or overwhelmed.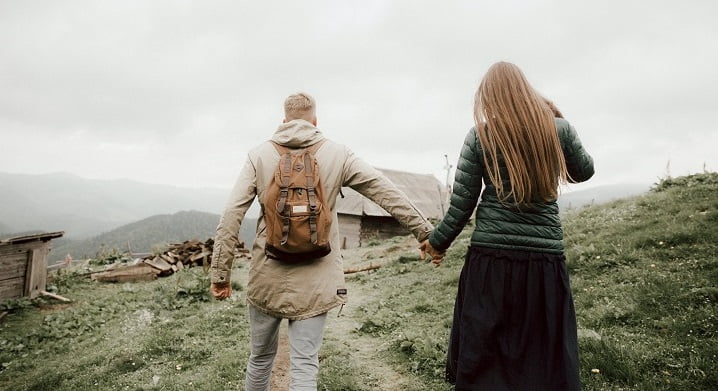 Holistic Therapy
Contrary to the previous forms of therapy, Holistic Therapy is unique in the sense that it is a therapy which focuses on the patient as a whole.
Instead of focusing on identifying and healing specific symptoms, the goal of Holistic Therapy is to improve the overall wellness of the patient.
This can be facilitated through, amongst other things:
Tai Chi
Equine Therapy
Drama Therapy
These are just a few of the various treatments you may experience whilst at rehab in Leicester, which can slo include:
To experience any of these treatments and more at a drug and alcohol rehab in Leicester, call us today on 0800 088 6686
Fellowship Groups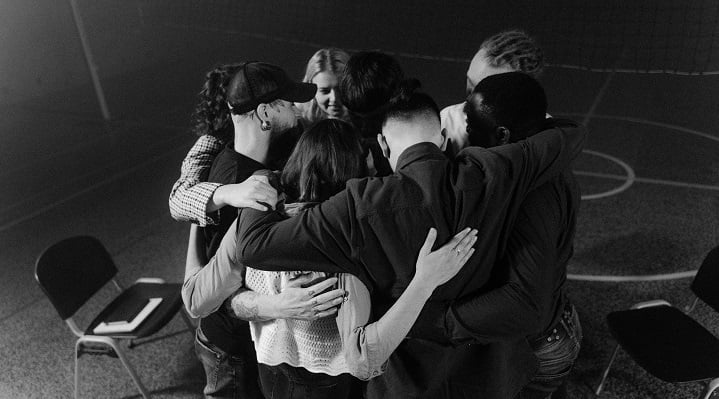 After spending time at a drug and alcohol rehab in Leicester, subjects will be granted access to nonprofit fellowship groups such as Alcoholics Anonymous (AA), Narcotics Anonymous (NA) and Cocaine Anonymous (CA).
Here, they can maintain their goals and lifestyle of sobriety with a network of support, whilst providing a higher power that recoverees can lean on when addiction feels overwhelming.
AA is a fellowship group which is widely available all over the world for those who are recovering from addiction.
It offers a self-supporting network and 12 step programme for subjects to optimise their way of life post-rehab.
NA, on the other hand, follows a similar structure but places more emphasis on those recovering from drug addiction, whilst CA focuses solely on cocaine addiction and crack cocaine addiction.
These groups are apolitical and free from any other organisations, as their only priority is to help subjects sustain their sobriety.
Various offshoot groups also exist, such as Al-Anon Family Group Meetings and Alateen, who provide services specifically for adolescents.
SMART Recovery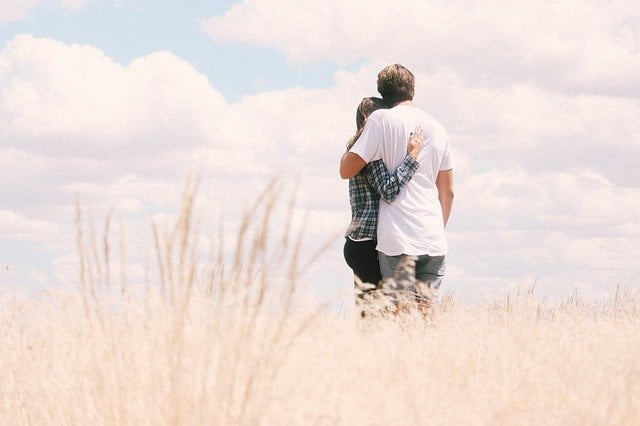 Self-Management And Recovery Training (SMART) is another example of a self-help community designed to assist those in their post-rehab lives.
It offers free support and focuses on self-empowered addiction recovery.
SMART meetings allow subjects to support and help others in resolving addiction problems and sustaining positive behavioural patterns, as well as learning new coping mechanisms.
This is facilitated through encouraging transformative methods such as positive self-empowerment and the willingness to change.
Get the help you need from a drug and alcohol rehab in Leicester by giving our team a call on 0800 088 6686
Contacting Rehab Recovery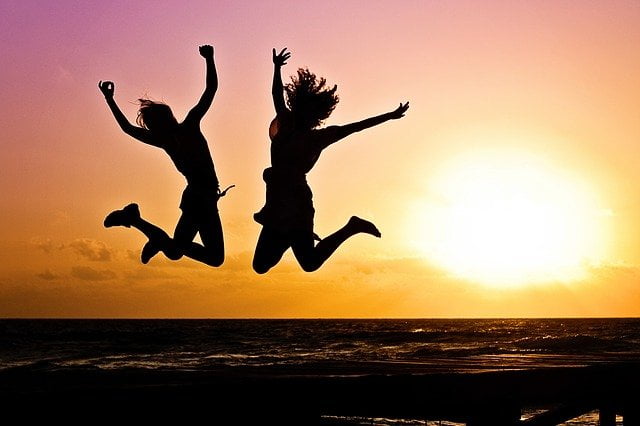 For more information on detox and rehab options in Leicester, contact Rehab Recovery today on 0800 088 66 86.
When you contact us, our agents will outline a variety of treatment options that are available to you in Leicester.
This includes both private and public addiction services.
When you take that first step on the road to recovery, you're making the choice to take back control of your life.
Every rehab in England and Wales that we work with is vetted by the Care Quality Commission.
Get help for addiction anywhere in Leicestershire, including Melton Mowbray, Coalville, Longborough, Hinckley, Kegworth, Market Harborough, Oadby, Quorn, Mountsorrel, Barrow upon Soar, Lutterworth, Sileby, Broughton Astley, Wigston, Shepshed, Blaby, Castle Donington, Ashby Parva, Ibstock, Fleckney, Anstey, Groby, Birstall, Barlestone, Countesthorpe, Narborough, Cosby, Markfield, Market Bosworth, Enderby, Syston, Barkby, Billesdon and many others.