Drug and Alcohol Rehab in Chippenham
Have you had enough of the effects of alcohol or drugs on your health? Perhaps your relationships with your loved ones are falling apart.
In 2020 throughout Wiltshire, "over a quarter of the adult population… [were] drinking more than the recommended 14 units of alcohol per week".[1] There were also 60 counts of drug crimes in Chippenham in 2021.[2]
Substance use and addiction are rife in the town and county. If you're looking for a new start, entering an alcohol rehab in Chippenham will make all the difference.
Please call our 24-Hour Helpline:0800 140 4690.
What does it mean to have an alcohol addiction?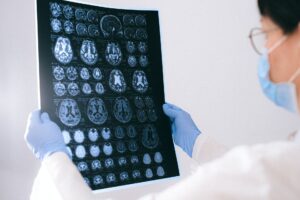 When a person develops an alcohol addiction, it means that they have lost control of the functioning of their behaviour.
This is because alcohol is a psychoactive substance that directly impacts the brain and has changed how the brain works.
As the brain alters to accommodate alcohol and a person repeats behaviours, its shape changes and a disease of the brain is formed.
The point at which this happens can have seriously detrimental effects on both mental and physical health.
It becomes dangerous to try and quit alcohol as a person comes to need it to function, and withdrawing can cause seizures and even death. This is where treatment at an alcohol rehab in Chippenham becomes essential.
Please call our 24-Hour Helpline:0800 140 4690.
What is a rehab clinic?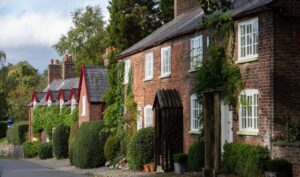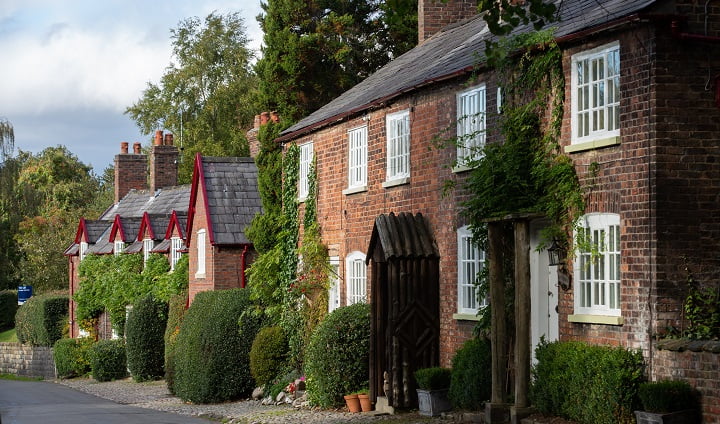 A rehab clinic is a treatment centre designed especially to treat addictions to alcohol and substances. Increasingly, people enter rehab for treatment around behavioural addictions such as; gambling, shopping, and porn.
In this environment, patients are offered a variety of treatments which address the different aspects that cause addiction. There are physical approaches that are relevant in the case of alcohol, heroin, and benzodiazepines.
Psychological treatments for the mind and altering behaviours, as well as the holistic, which support emotional and spiritual healing, are also offered.
Staff are addiction specialists, having gained qualifications and years of experience working with people in recovery. In addition, some staff may be in long-term recovery themselves.
The space is relaxed and welcoming and free from triggers which cause you to use alcohol and drugs at home , giving you the opportunity to develop new healthy patterns of behaviours.
Please call our 24-Hour Helpline:0800 140 4690.
Before rehab interventions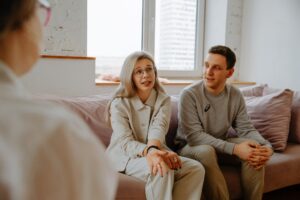 Living with someone with addiction comes with its own challenges. It might feel exasperating to start, but with time, heartbreak and fear truly set in as you witness the demise of your family member.
In situations like this, there are interventions you can use. The CRAFT intervention is used as a whole family approach.
Using CRAFT offers you information so you can better understand addiction and how to communicate with your loved one in a healthy way.
Emphasis is placed on their positive behaviours and also on how to look after themselves. It's a useful and positive way to support someone in reaching out to rehab services.
Another approach is using a traditional intervention which is where you and another family member are accompanied by a professional to talk with your loved one.
You outline your worries and reveal how their substance use is affecting them as well as the household. From there, you discuss treatment options.
Please call our 24-Hour Helpline:0800 140 4690.
How much does it cost to go to rehab in Chippenham?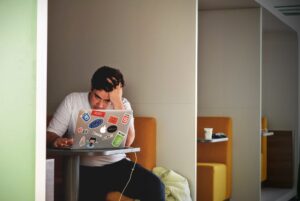 The cost of alcohol rehab in Chippenham will depend on where you go; some rehabs offer luxury options, others budget. Also, the treatment you require and the length of your stay will influence the cost.
At the high end of the scale, a rehab clinic can charge around £10,000 a week, and on the budget end, rehabs can charge as little as £1000.
Please call our 24-Hour Helpline:0800 140 4690.
Can you access drug and alcohol rehab through the NHS?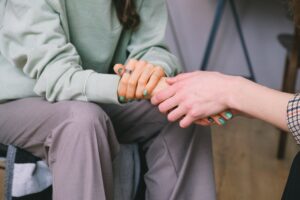 There is some funding available through the NHS that pays for some people to enter private clinics. While this is a great facility, there are eligibility requirements that you'll need to meet to make it worth applying to the local council for the money.
Firstly, you'd be expected to offer evidence of how committed you are to changing and quitting alcohol and/or drugs.
The council would expect you to be in contact with local drug and alcohol services and be doing the recommended activities and treatments.
Secondly, funding is only available to those from low-income backgrounds. At this point, you can apply to the council for funding.
It's important to be aware, however, that many people seek the funding, so you might not be awarded it despite how much effort you're putting into recovery. There are opportunities to reapply for the money in the next round of funding, however.
Please call our 24-Hour Helpline:0800 140 4690.
How long will you stay at rehab in Chippenham?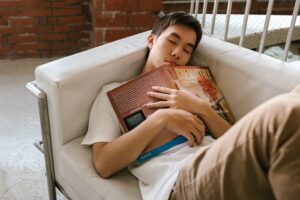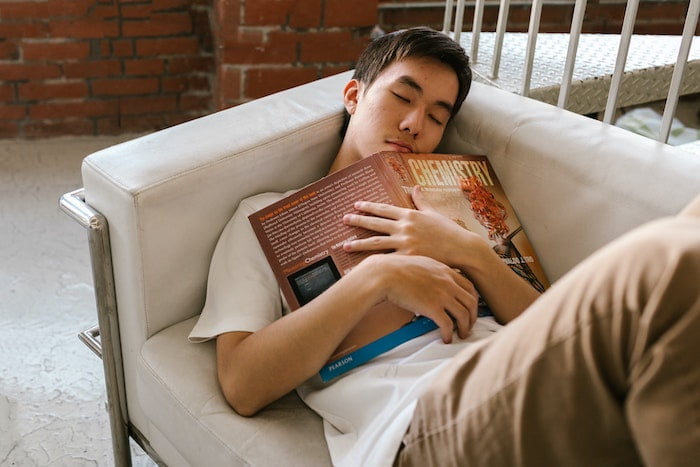 When people enter rehab, they stay for a while. Some might enter for a detox which lasts around a week. This is not useful in cases where a person has relapsed or is trying to wean off alcohol or heroin.
This is because more input is advised. The best start to recovery addresses the underlying factors of addiction, which takes psychological treatment.
To benefit fully from psychological and holistic treatments on a tailored programme to meet your needs, you'll really need a stay of around 28 days. This is the usual recommended length of time.
NHS and private rehab options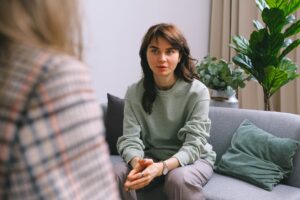 There are both NHS and private addiction treatment options in the Chippenham area. It's useful to know a bit about their differences so you can decide which would suit you better.
Private alcohol rehab in Chippenham is where people go to become sober. That is the goal.
Each day there is a series of therapies and activities all geared towards giving you the skills to manage cravings and create new plans for your life without substances. Staff are available 24 hours a day, seven days a week.
NHS drug and alcohol services are also available. Here you go to a clinic to receive support. These services provide care for anyone with a drug or alcohol problem.
This, therefore, includes people at all levels of addiction, both mild and severe. The centre is open 9 am-5 pm, with some evening group sessions available.
Please call our 24-Hour Helpline:0800 140 4690.
Inpatient and outpatient services in Chippenham
You can access drug addiction treatment as either an inpatient or outpatient in Chippenham. As an inpatient, you'll go to stay as a resident in a private clinic. You'll remain there for a period of time to participate in therapies and be treated for addiction. It's a more intensive approach to healing. Private clinics offer inpatient services.
Outpatient services are where you live at home as usual but go to a clinic for treatment such as counselling or ear acupuncture at a specified time. Council-funded services are outpatient facilities, and some private clinics offer limited outpatient availability.
Alcohol detox and rehab in Chippenham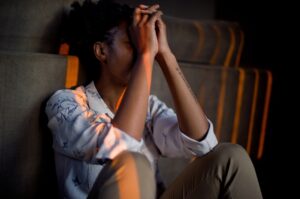 If you have an alcohol addiction, the easiest approach to healing is through alcohol detox and the most beneficial place to get one of those is at an alcohol rehab in Chippenham.
Alcohol is found everywhere you turn, from shops to restaurants, to cinemas, to most people's homes.
This is part of the problem as to why it's the cause of so many addictions and hospital admissions every year. It's a substance commonly used to self-medicate around anything from severe mental health conditions to stressful life events.
When withdrawing from alcohol, you might experience; sweating, tremors, confusion, mood swings, hallucinations, and seizures. It can be dangerous.
This is why a detox at a private rehab is essential. That way, staff can ensure you wean off the substance safely over seven to ten days.
At the end of the detox, you'll then participate in group and individual therapies, which will support you in managing the disease long-term.
Please call our 24-Hour Helpline:0800 140 4690.
Rehab for cocaine in Chippenham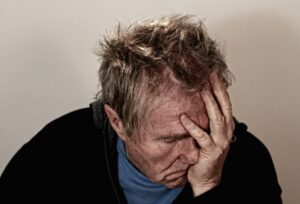 Being addicted to cocaine forms a seriously compelling urge to use it repeatedly. While a person might associate it with parties and festivals, to begin with, it can quickly morph into a more worrying habit.
People also might move on to crack cocaine in the search for a stronger hit.
Cocaine introduces toxins to the body, usually so many that the organs can't expel them quickly enough.
What this means is that they can secrete into the bloodstream and spread further around the body. Long-term effects of use not only lead to skin sores and erosion of nose cartilage but to reduced immunity and cardiac and lung problems.
Entering a drug rehab in Chippenham offers you the most effective approach to treatment.
There you'll be supported by experts who know how to support you in changing the thought patterns in your brain. You'll also meet peers who you'll connect with and learn to share experiences and grow from them.
Please call our 24-Hour Helpline:0800 140 4690.
Rehab for heroin in Chippenham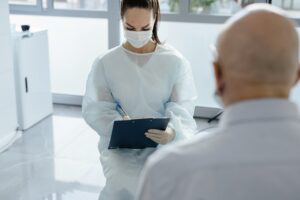 When people become hooked on heroin, it can be incredibly difficult to stop using. Not only has a psychological addiction formed, but usually also a physical dependency too.
Even when a person feels they're fully committed in mind to stopping using heroin, their bodies can overrule them.
If you use heroin for a long time, it changes your neural and hormonal activity. As a result, your brain literally reduces in white matter , making decision-making and emotional responses much harder to navigate.
Of course, there's also concern about what heroin is mixed with that can make it very dangerous.
At drug rehab, you'll be supported by a medical team to recover from the physical side effects. There's a seven to ten-day detox to ensure you taper off heroin comfortably.
When you've completed detox, you'll then move on to psychological treatment, which addresses thoughts and behaviours.
Please call our 24-Hour Helpline:0800 140 4690.
Rehab for cannabis in Chippenham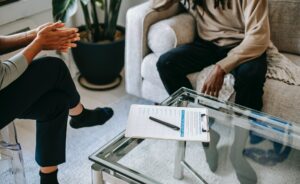 Some people are surprised to find themselves in a negative space of using cannabis. It's often seen as a more relaxed drug and is quite socially accepted.
It's glamorised in the media, and with the increase in use in the medical field, perceptions are increasingly more open.
While this is useful in some ways, there remains a side of cannabis that, for some users, is a serious problem. THC strains – the illegal strains in the UK – are unregulated and are very strong.
Many users don't realise how smoking them releases toxic fumes into the lungs, which of course, increases the risk of lung diseases. As well as this, cannabis is shown to trigger schizophrenia and drug-induced psychosis.
It's a drug addiction that needs to be treated with respect and care. Rehab staff understand how to support you to reframe your thoughts around those things that are driving you to use it.
As well as this, you'll start to reshape your future through goalsetting and implementing lifestyle changes.
Please call our 24-Hour Helpline:0800 140 4690.
What therapies do you get at rehab in Chippenham?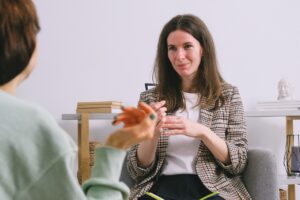 When you enter a drug and alcohol rehab in Chippenham, you'll have access to the best drug addiction treatment. Staff will assess your needs and, from that, tailor a programme to them.
There are some therapies that are standard across the board (i.e. cognitive behavioural therapy , aka CBT) and others that will be linked to the individual. Therapies include:
Please call our 24-Hour Helpline:0800 140 4690.
How a dual diagnosis supports your treatment programme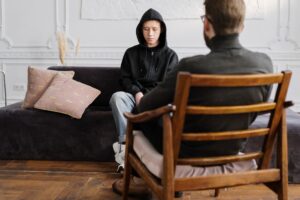 When you first enter rehab in Chippenham, you'll undergo an assessment which will ask questions about your history, health, environment, and how you think and feel. This will reveal whether you have a mental health condition. Some people will already know that they do; others might not.
When addiction and mental health conditions co-exist, it's known by professionals as a dual diagnosis. It's common because people turn to alcohol and drugs to self-medicate , and also substances can cause mental health conditions.
If you have a dual diagnosis, your treatment plan will include activities and therapies to support you in both areas. This improves your chances of being able to manage cravings and develop healthy coping strategies going forward.
Please call our 24-Hour Helpline:0800 140 4690.
How is relapse planned for at rehab?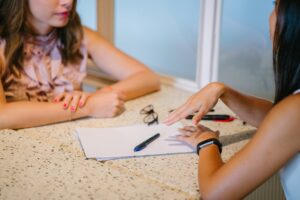 Discussing relapse when you're at an alcohol rehab in Chippenham has a big hand in how well you'll do when you return home. It's important you speak with staff in an open manner.
Being totally honest about those things that trigger you to use substances helps you to form a more robust plan for you to remain sober.
One of the rehab staff will help you come up with a plan. It will outline what to do in the event of relapse to keep yourself as safe as possible and return to recovery as quickly as possible.
The plan will also outline aftercare services you can contact, strategies you can use to manage triggers, and lifestyle changes and goals you can create to make sobriety easier to maintain.
Please call our 24-Hour Helpline:0800 140 4690.
What other support services are there in Chippenham?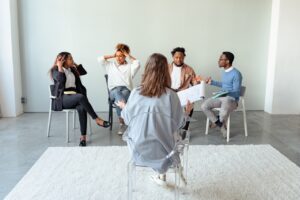 After completing your rehab addiction treatment, you might want to link up to other recovery services in the Chippenham area. Those available to you include:
Please call our 24-Hour Helpline:0800 140 4690.
References
[1] https://www.wiltshireintelligence.org.uk/recovery-jsna-substance-use-and-misuse/