Drug & Alcohol Rehab in Welwyn Garden City
Incidents of drug-related deaths are on the rise in Welwyn Garden City in recent months with drug related offences, including drug trafficking, also increasing.
Drug and alcohol rehab in Welwyn Garden City seems to be something that is strongly needed.
Additionally, 668 people were admitted to hospital due to alcohol-related issues in 2019/2020.
If you live in Welwyn Garden City and feel that you would benefit from drug and alcohol rehab in the area, we're here to provide you with the help and information you need to begin your journey to sobriety.
What Is An Alcohol Addiction?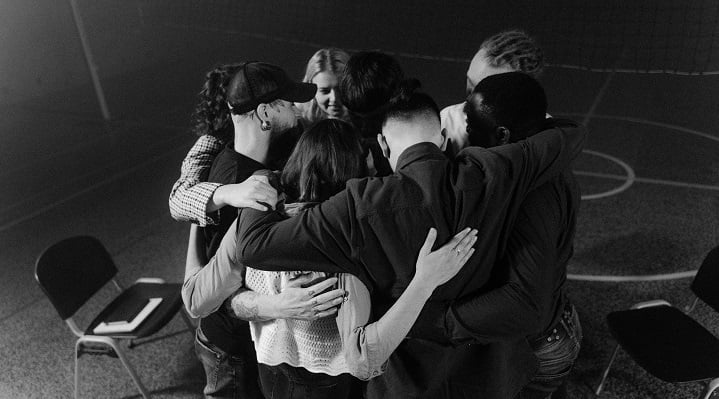 Any person from any background can develop an alcohol addiction.
Also known as alcoholism or alcohol dependency, alcohol addiction is characterised by intense cravings for alcohol and the inability to stop drinking despite its negative effects on your life, work, health, and relationships.
The signs of an alcohol use disorder are:
Often drinking more than intended
Repeated failed attempts to give up alcohol
Spending a lot of time, money and effort to get more alcohol
Feeling unwell or shaky in the mornings until you have a drink
Losing interest in activities that do not involve drinking alcohol
Being secretive about the amount of alcohol you drink
Because alcohol is considered socially acceptable, it can be difficult to spot if a person close to you is struggling with a dependency.
If you are concerned about someone you know, it is a good idea to keep a close eye on them and their alcohol consumption before approaching them about your concerns.
What Is Rehab?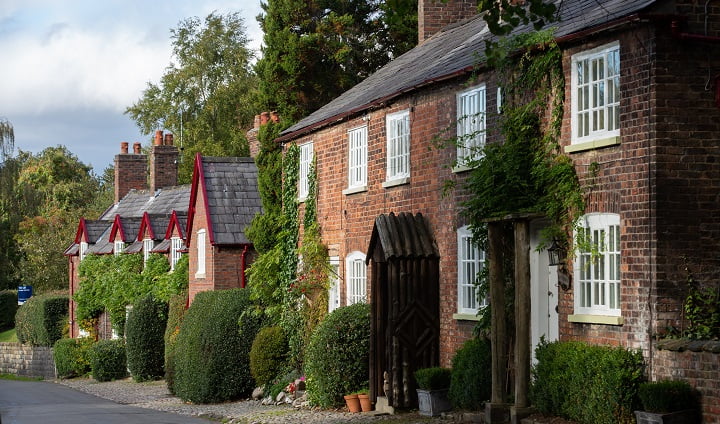 Many people wonder what exactly rehab is and what it entails.
Because this can be such an overwhelming thought, people can paint a negative picture of it in their heads.
Simply put, rehab is the treatment of addiction.
It most commonly happens in residential facilities in which someone with drug or alcohol addiction will check in to a dedicated clinic and stay there for a predetermined amount of time until their treatment is complete.
Within these facilities, you will go through a number of treatments and therapies that will be tailored to your individual needs.
This means that your experience in drug and alcohol rehab in Welwyn Garden City may be very different to someone else's experience.
What Treatments Are On Offer In Drug And Alcohol Rehab In Welwyn Garden City?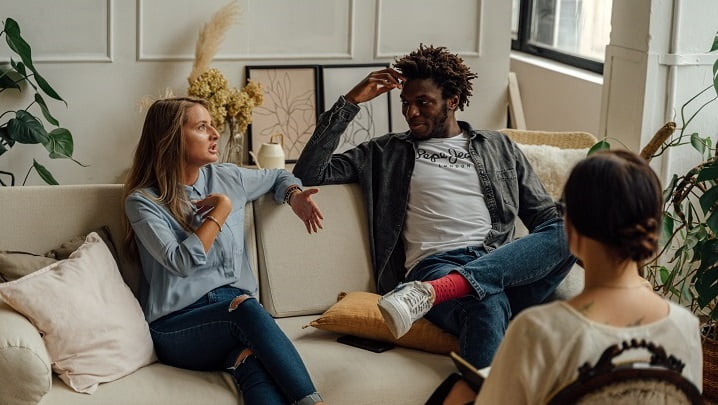 Every rehabilitation clinic has its own course of treatments and specialities to help people overcome addiction.
If you are considering drug and alcohol rehab in Welwyn Garden City for yourself or a loved one, it is a good idea to spend some time researching several rehab facilities in the area and seeing what they each have to offer.
You should also take some time to pay a visit to these facilities if it is possible.
The staff will be happy to answer any questions you have.
As each facility offers different treatments, there is no way to know what treatments you will get, however some common treatments in drug and alcohol rehab in Welwyn Garden City are: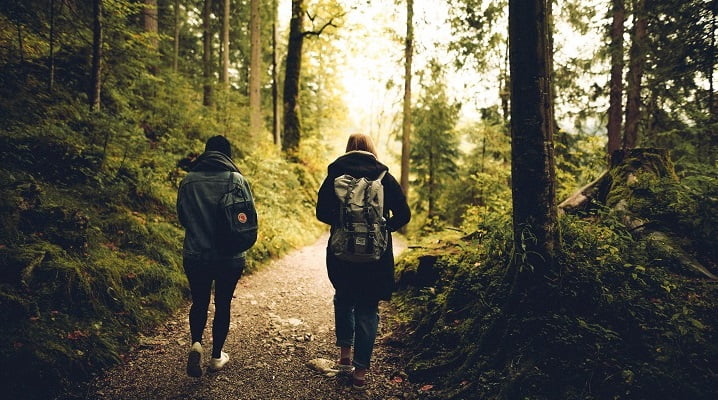 Alternative Therapies
Alternative therapies such as meditation, yoga, mindfulness, art therapy and music therapy are becoming more and more popular in the treatment of addiction as they introduce a sense of calm in otherwise chaotic lives.
Co-Dependency Treatment
Co-dependency is sometimes known as a 'relationship addiction' because these relationships are often one-sided and toxic.
Co-dependency treatment teaches people how to avoid these emotionally destructive relationships in the future.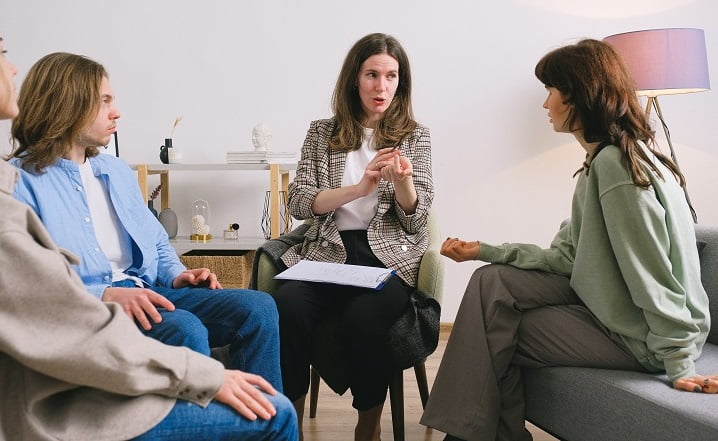 Cognitive Behavioural Therapy (CBT)
Initially created to help patients with depression, Cognitive Behavioural Therapy has been increasingly popular in addiction treatment.
It focuses on helping people change their mindsets and thinking patterns.
Dialectical Behavioural Therapy (DBT)
Based on cognitive behavioural therapy, Dialectical Behavioural Therapy teaches service users the necessary skills to cope with self-destructive behaviours, so they are better equipped to avoid them in the future.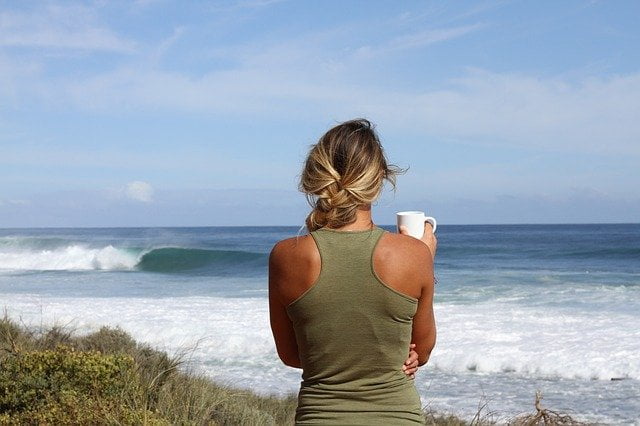 Motivational Interviewing
Motivational Interviewing aims to motivate the service user to find things worth getting clean and sober for – whether that is their family, their health, their future, or a combination of these things.
Brief Interventions
Often lasting only a few minutes, these sessions give the service user more information on how the addiction is negatively impacting their life.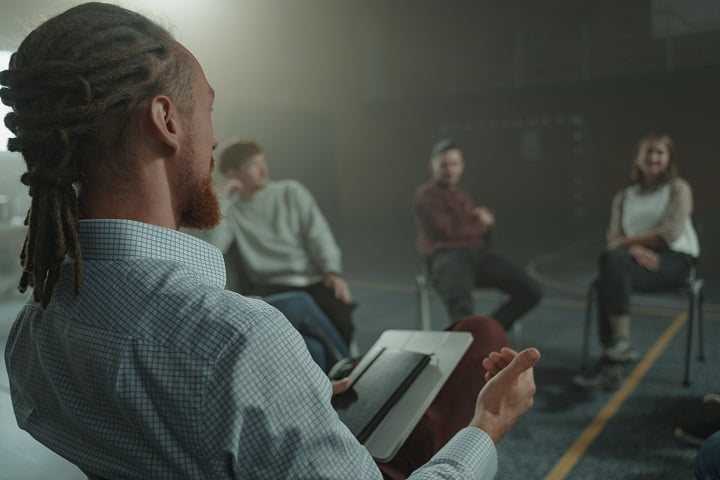 Group Therapy
A very popular model of addiction therapy, group sessions provide a safe environment to share experiences with a group of peers.
It can be reassuring to know you are not alone in your journey to recovery.
Individual Therapy
A necessary part of addiction treatment, individual therapy allows the person struggling some time to focus on their own thoughts, feelings and emotions and offers a safe environment in which they can unravel their thoughts.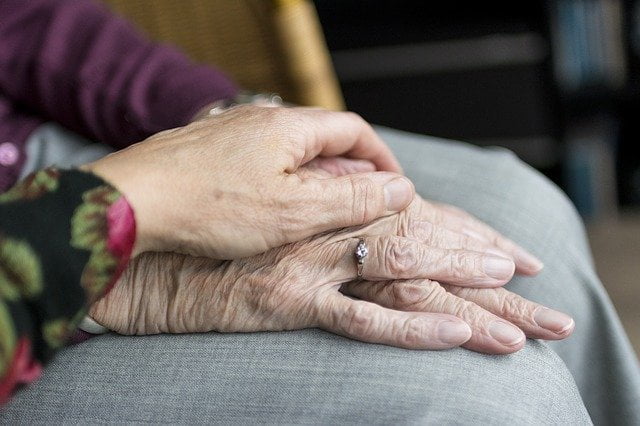 Family Therapy
Often, families and relationships are torn apart by alcohol or drug addiction.
Family therapy aims to help people repair these broken relationships by giving everyone a safe space in which they can talk through their issues.
Twelve-Step Facilitation
When people leave rehab, they often still need help and guidance.
Twelve-step facilitation therapy offers to help service users find suitable twelve-step programs in the Welwyn Garden City area.
Can Anything Be Done Before Rehab?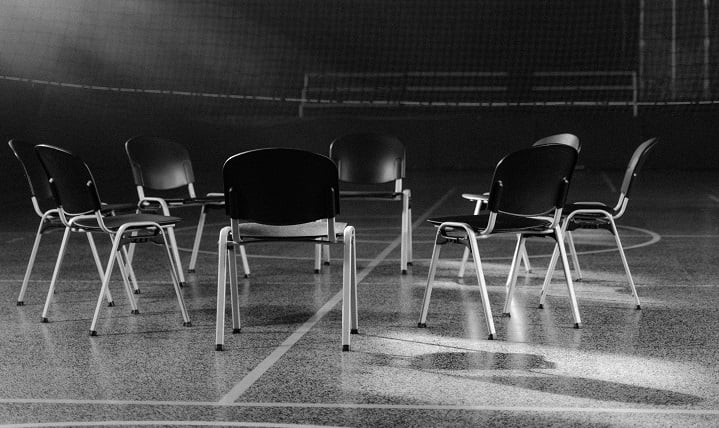 Being close to someone that is struggling with a substance use disorder can be scary and stressful.
You obviously want to help that person, but the person also needs to accept that they need help.
Many families decide to stage an intervention to try to convince their loved one that they need help and should think about attending drug and alcohol rehab in Welwyn Garden City.
However, it is often the case that people who are struggling with a dependency have not yet admitted to themselves that they need help, and so confronting them with your suspicions and worries can sometimes push them away.
Instead of a traditional intervention, more families in Welwyn Garden City are turning to professional interventionalists for help.
CRAFT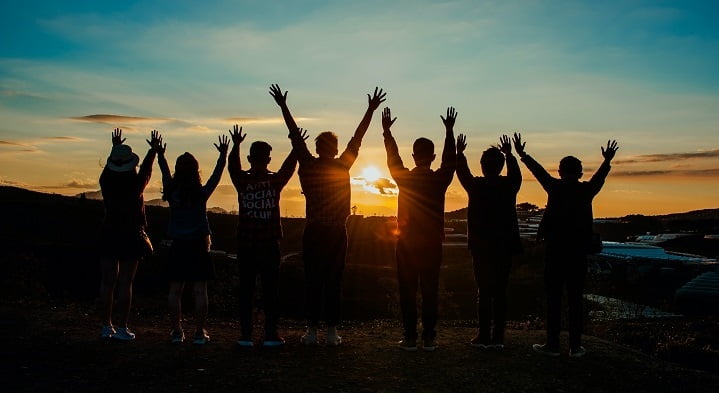 Also known as Community Relations and Family Training –a CRAFT intervention involves a professional interventionist coaching the family through the process of convincing the person that they need help.
This usually does not involve any confrontation – instead, the family will be taught how some of their behaviour may be enabling the addiction, and they will be taught how to step back and allow the person struggling to deal with any negative consequences of their addiction.
Additionally, they will be taught when they should start a conversation about rehab.
How Much Does Rehab Cost In Welwyn Garden City?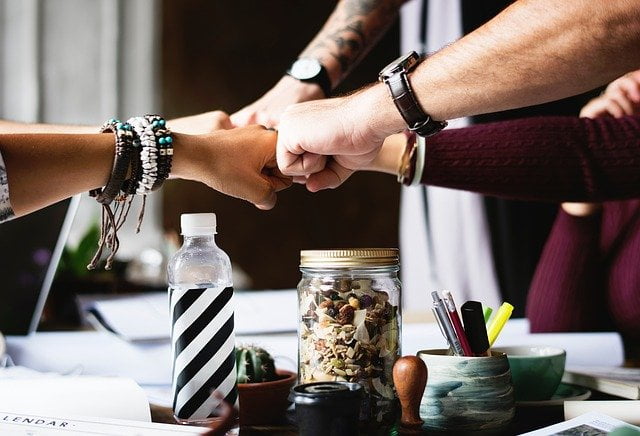 There is no way to answer this question because there is no one cost that covers rehab.
Rehab is an umbrella term that covers various treatments in various facilities over varying timeframes.
For example, a 10 day stay in private drug and alcohol rehab in Welwyn Garden City can cost between £3,000 and £6,000 if you have a private room.
The cost is reduced to between £2,000 and £4,000 if you opt for a shared room.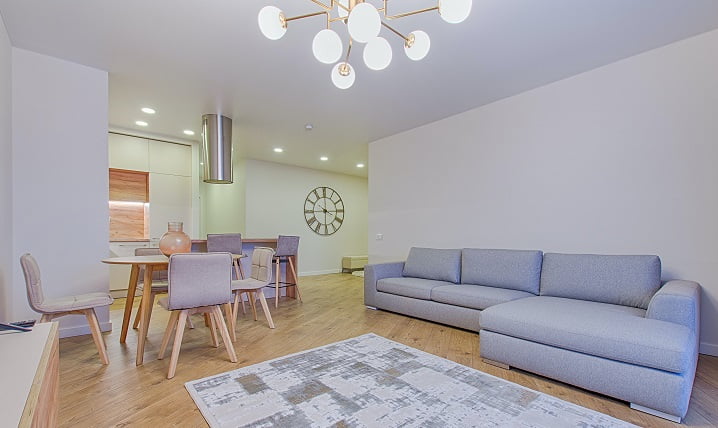 A 28-day stay normally costs around £8,000 to £10,000 in a private room, with shared rooms costing around £6,000.
However, costs vary massively depending on where you stay and what treatments you need.
Some budget rehab facilities cost as little as £1,000 per week, while other more luxurious facilities can cost up to £10,000 per week.
For a more accurate idea of how much drug and alcohol rehab in Welwyn Garden City will cost you, contact a member of our team today on 0800 088 66 86.
Is Drug And Alcohol Rehab Available Through The NHS?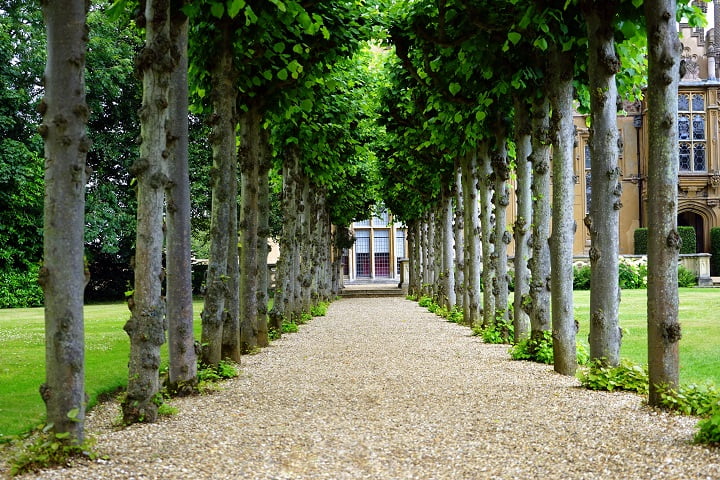 There are some drug rehab and alcohol rehab treatments available through the NHS.
These treatments are most commonly outpatient treatments such as cognitive behavioural therapy sessions, or one-to-one sessions with an addiction counsellor.
In saying that, there are usually very long waiting lists for these services because the NHS is so stretched.
That means that if you are thinking of going through drug and alcohol rehab in Welwyn Gardens using only NHS services, there is a large chance that your addiction will be worsening while you await treatment.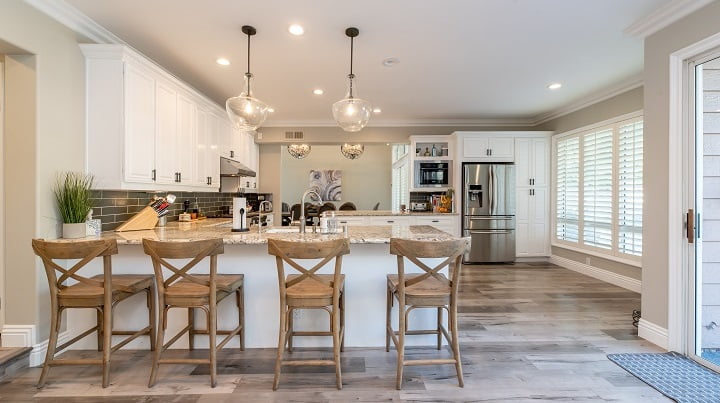 In very rare cases, some people may get funding for private inpatient drug and alcohol rehab in Welwyn Garden City via the NHS, however this does not happen very often and most applications are rejected.
If you cannot afford to wait for NHS services and feel that you could not afford private rehab, you should reach out to your local drug and alcohol team for help.
They will not be able to offer you inpatient services, but they will be able to help you set up appointments with addiction specialists in Welwyn Garden City.
Change, Grow, Live are an addiction charity that helps people with drug addiction and alcohol addiction in the Welwyn Garden City area.
NHS VS Private Addiction Treatment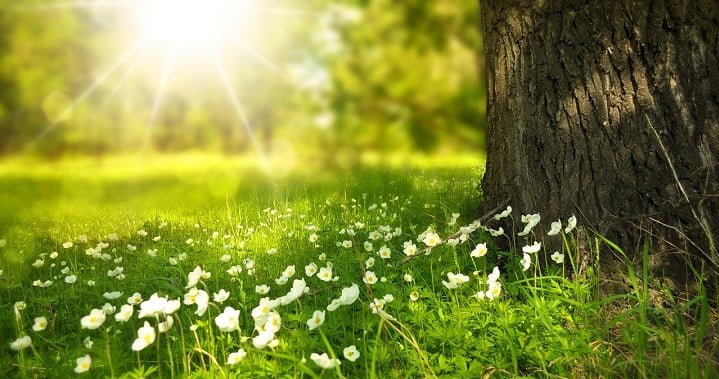 The most obvious difference between NHS addiction treatment and private addiction treatment, is that the NHS services are free of charge.
Admittedly, this seems like an attractive prospect because you can get treated for free instead of paying thousands of pounds.
However, there are also some notable differences between the level of care that you get with NHS addiction services and private addiction facilities.
When you check in to private drug and alcohol rehab in Welwyn Garden City, you will get a complete psychological evaluation to determine the severity of your addiction and the treatments that will benefit you the most.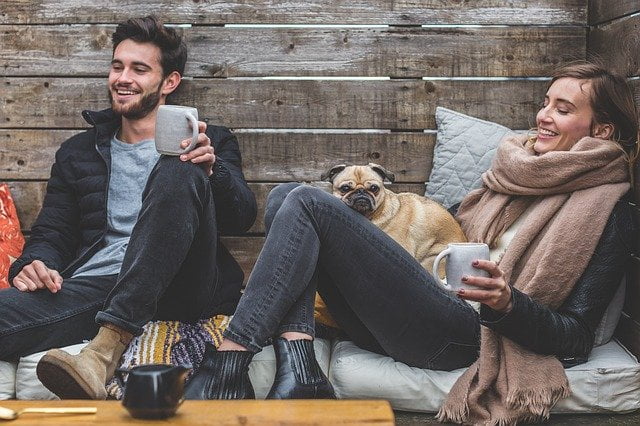 You will also undergo a fully supervised medically assisted detox if necessary, something that is not typically available through the NHS.
In a private facility you have 24/7 access to medical professionals as well as a safe, calm and substance free environment to recuperate in.
NHS treatments mean you will have to attempt to overcome your addiction while still living among your usual triggers.
Additionally, private facilities will teach you trigger identification and relapse prevention techniques to help keep you clean long into the future.
In private drug and alcohol rehab in Welwyn Garden City, you may recieve a dual-diagnosis for any co-occurring conditions.
This is an important part of your recovery because if you only treat the addiction and not the co-occurring mental health conditions, you have a higher chance of relapsing in the future.
How Long Does Rehab Last?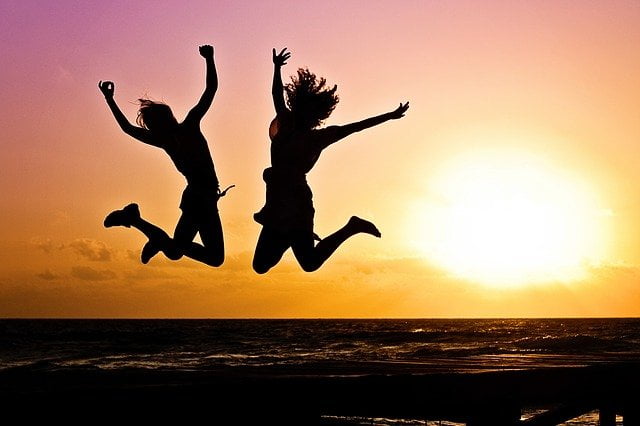 Unfortunately, there is no way to know how long you will need to spend in a rehab facility without having an open and honest conversation with an addiction specialist about your addiction.
Some factors that determine the length of time you will require in private drug and alcohol rehab are:
The substance you are addicted to – for example, an alcohol addiction causes physical withdrawal symptoms and will require a medically assisted. detox before you can begin other therapies.
The length of time you have been addicted.
The severity of your addiction.
If a medically assisted detox is required, you will usually spend the first 7 to 10 days going through this.
During this time, you will not be attending other therapy sessions as you will usually be too sick to do so.
Once this is complete, you will then usually spend around 3 weeks tackling the emotional cause of the addiction and learning how to identify your triggers.
To get a better idea of how long you will need to spend in drug and alcohol rehab in Welwyn Garden City, contact one of our addiction specialists today on 0800 088 66 86.
Inpatient Or Outpatient Treatment In Welwyn Garden City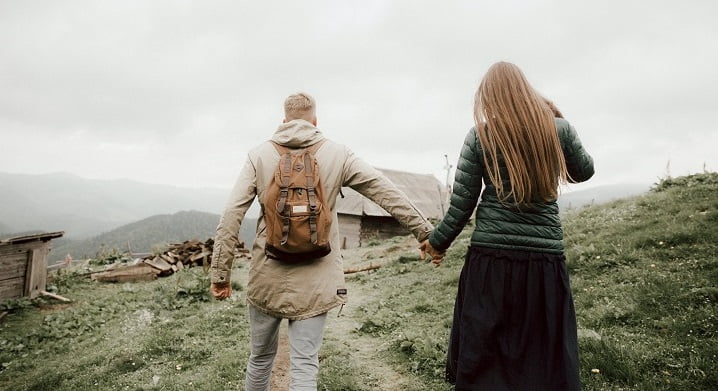 Admitting to yourself that you need help to overcome a drug or alcohol addiction is a big step, but there are other decisions to be made.
One of the most significant will be whether you should go for inpatient or outpatient treatment.
The main difference between inpatient and outpatient treatment is that as an inpatient, you will check-in to a specialised facility and stay there until your treatment is complete.
If you opt for treatment as an outpatient, you will continue to live at home and attend a health centre for appointments with an addiction counsellor.
If you are struggling to decide whether you should attend rehab as an inpatient or an outpatient, contact a member of our team today on 0800 088 66 86.
It should be noted, however, that any addictions that require a medical detox –as well as long-lasting and severe addictions – should be treated at inpatient drug and alcohol rehab in Welwyn Garden City to ensure that you have the right level of care for your needs.
Alcohol Detox And Rehab In Welwyn Garden City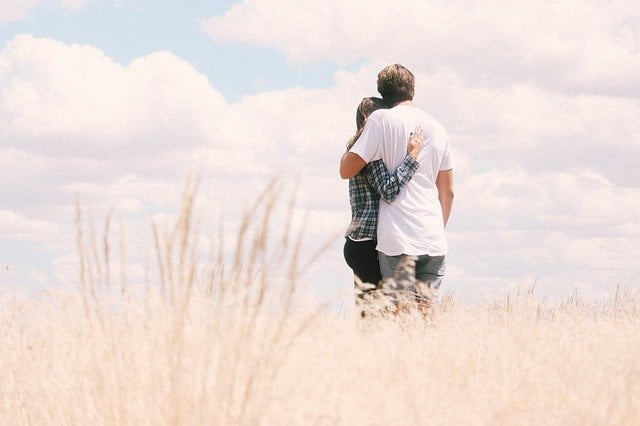 Knowing what to expect from alcohol addiction treatment in Welwyn Garden City can help ease some of your anxieties about attending rehab.
When you first arrive at rehab for an alcohol addiction, you will have to undergo a medically assisted detox first.
This is because alcohol causes a physical addiction, and its withdrawal symptoms can be particularly unpleasant, such as:
Nausea and vomiting
Sweating
Uncontrollable shaking
Delirium tremens
Alcoholic seizures
Hallucinations
Insomnia
You may be prescribed a benzodiazepine called Librium to help you with these side effects, and the medical staff will keep a close eye on you as you undergo detox.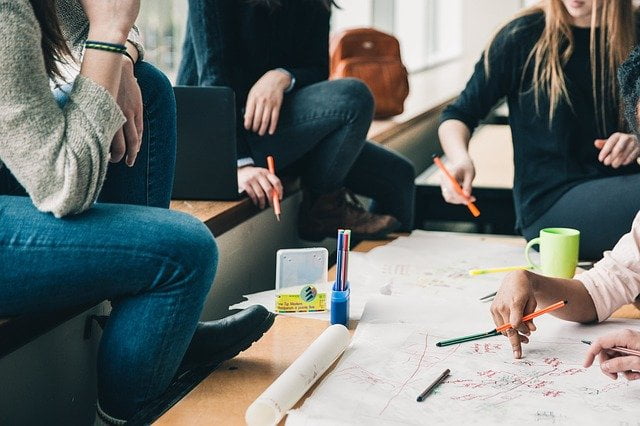 After this stage of your rehabilitation is complete – usually around 7 to 10 days – you will then begin to attend therapy sessions to heal the emotional and psychological effects of the addiction.
As well as this, you will learn the importance of trigger identification and some relapse prevention techniques such as grounding.
It is common to spend around 3 weeks attending intense therapy sessions in private drug and alcohol rehab in Welwyn Garden City when you are tackling alcohol addiction.
Rehab For Cocaine In Welwyn Garden City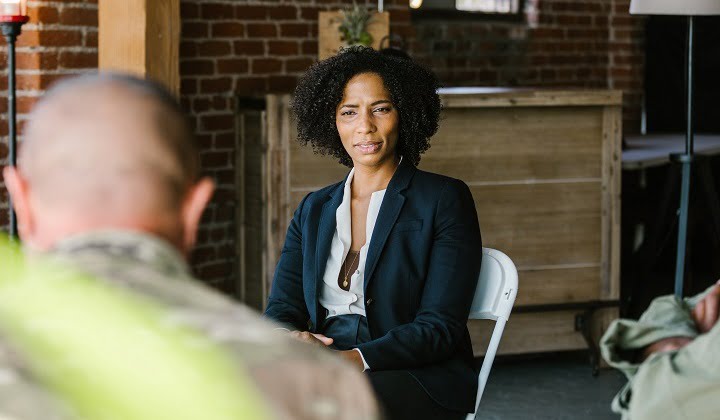 Attending rehab for cocaine addiction can last anywhere from 7 to 28 days.
Cocaine does not require a medically assisted detox, so therapy sessions can often begin straight away.
You should expect to feel some unpleasant side effects while you are withdrawing from cocaine, such as:
Irritability
Lethargy
Insomnia
Fatigue
Depression
Increased appetite
Rehab For Heroin In Welwyn Garden City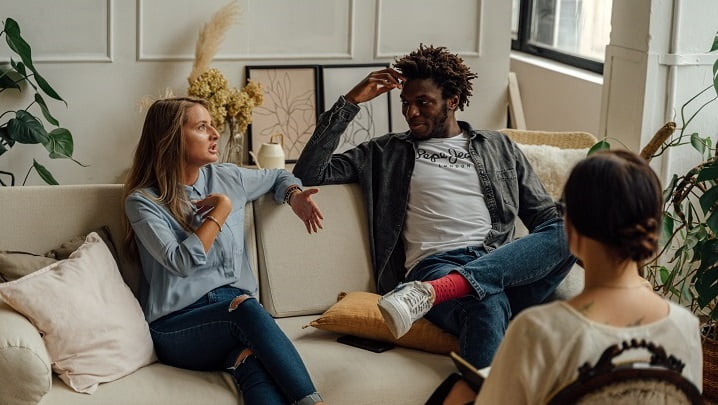 Attending rehab for heroin addiction should last around 28 days.
Heroin is a physically addictive drug, and therefore you will have to go through a medically assisted detox for 7 to 10 days before you can begin any therapy treatments.
During this stage, you may be prescribed a drug such as methadone to help combat the worst of the withdrawal symptoms which can include:
Gastrointestinal issues
Muscle aches and cramps
Sweating
Nausea and vomiting
Diarrhoea
Anxiety and depression
Irritability
Once the medically assisted detox is complete, you should spend 3 weeks tackling the emotional addiction and learning relapse prevention techniques to reduce your chances of relapsing in the future.
Rehab For Cannabis In Welwyn Garden City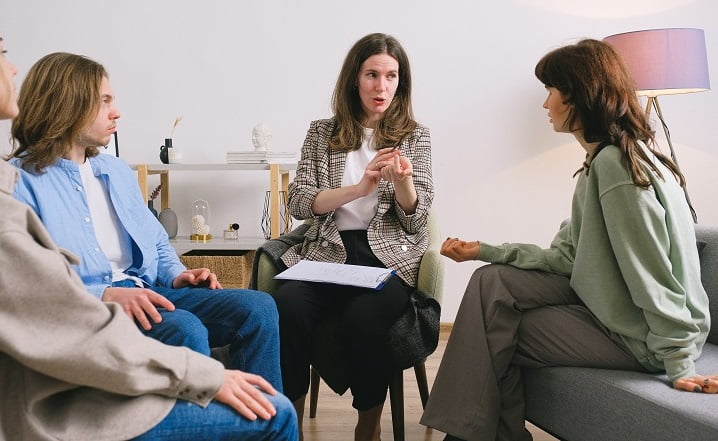 Anyone attending drug rehab in Welwyn Garden City for a cannabis addiction can expect to spend around 7 to 10 days in an inpatient facility.
Cannabis does not require a medical detox, so your therapy sessions can begin immediately.
While you are in rehab, you may experience some unpleasant withdrawal symptoms including:
Vivid dreams or nightmares
Restlessness
Mood swings
Appetite changes
Sweating and shivering
Aftercare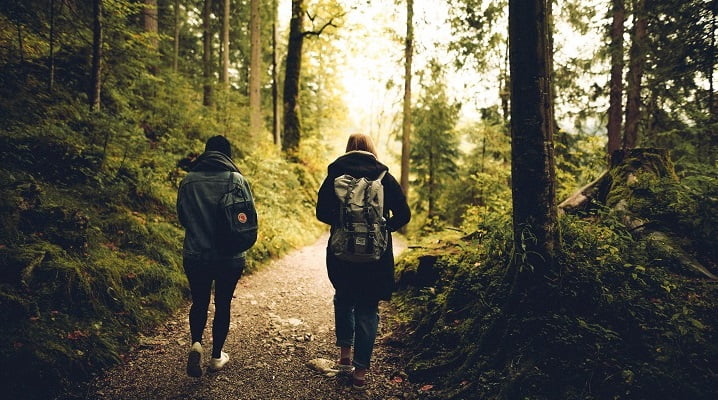 Aftercare packages often come as standard in drug and alcohol rehab in Welwyn Garden City, with most offering a 12-month plan to help keep you on track.
Part of the aftercare package is to put you in touch with community support services that you can avail of if you feel you need extra care and support after you leave the facility.
These include:
Alternatives to Rehab in Welwyn-Garden-City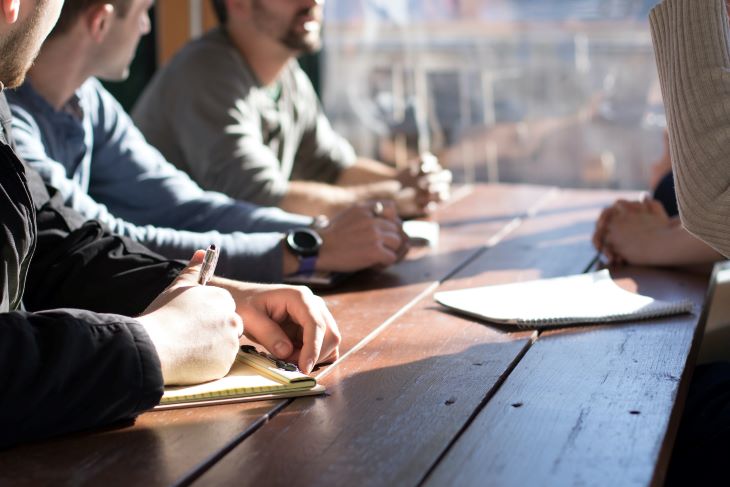 Below are some of the free addiction facilities and groups in Kingston-Upon-Thames:
1. Resolve
Address: The Old Post Office, Woodhall Community Centre, Mill Green Road, Welwyn Garden City AL7 3XD
Telephone: 01707690739
Website: http://www.resolve-online.org/
2. Spectrum Drug and Alcohol Recovery Services
Address: St Martins House, 14 The Common, Hatfield, AL10 0UR
Telephone: 0800 652 3169
Website: https://www.changegrowlive.org/spectrum-hertfordshire-drug-alcohol-services
3. Drug and Alcohol Wellbeing Service (DAWS)
Address: North Hub 1 (Acorn Hall), East Row W10 5AR
Telephone: 020 8960 5599
Website: https://www.turning-point.co.uk/find-a-service.html#/108
Papyrus, Rethink Mental Illness, Young Minds Samaritans, or Mind can offer free wellbeing support to keep your mental health strong as you go through your journey.
How Can We Help?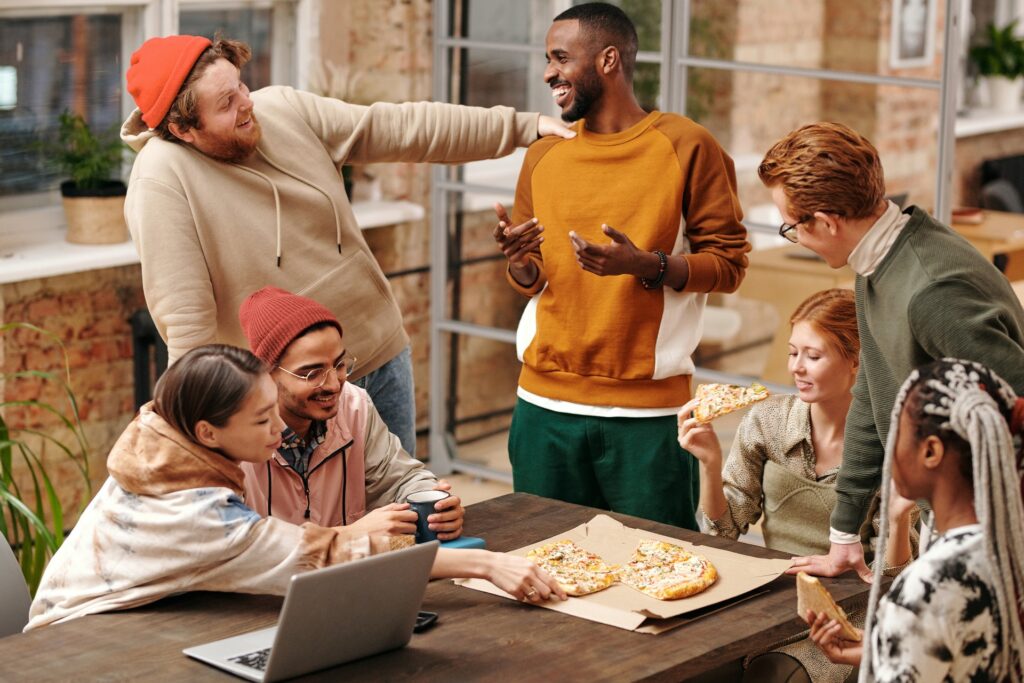 If you are worried about substance use, either for yourself or for someone you love, reach out for help sooner rather than later.
Call a member of our team today  for advice on the next steps you can take to start a new life in recovery.
You choose to pursue a happier, healthier, and longer life when you decide to reach out and get assistance for your addiction.
We also offer advice and rehabilitation throughout St Albans, Hatfield, Harpenden, Borehamwood, Royston, Welwyn Garden City, Stevenage, Hertford, Hitchin, Bishop's Stortford, Watford, Letchworth Garden City, Berkhamsted, Baldock, Hemel Hempstead, Abbots Langley, Ashwell, Baldock, Barnet, Hitchin, Hoddesdon, Kimpton, King's Langley, Knebworth, Berkhamsted, Bishop's Stortford, Borehamwood, Broxbourne, Buntingford, Stevenage, and more places in Hertfordshire.
The rehabilitation centres we recommend all come regulated and approved by The Care Quality Commission (England and Wales) or the Care Inspectorate (Scotland).
For help choosing a rehab that suits your individual needs, speak to us today. We offer referrals to private rehabs throughout the UK, as well as free help and advice from hotline agents who are in recovery.

For help finding a private rehab in Welwyn-Garden-City, contact Rehab Recovery on 0800 088 66 86.