Drug & Alcohol Rehab in Totton
Totton and Eling is a parish located in Hampshire, home to around 29,000 people. Totton is a town at the edge of the New Forest, close to the city of Southampton.
A recent survey of children in Hampshire aged 11-15 years stated that 49% of young people had consumed alcohol. 50% of these young people had already started using the substance that they would be addicted to by age 15. [1] [2]
81% of the young people that were accessing services for substance misuse were using more than two substances.
Almost 27% of the adults in Hampshire have increased their risk of harm by consuming over the recommended levels of alcohol per week (14 units on average). As a result, alcohol-related hospital admission has increased in the past few years, and so has the prevalence of alcoholic liver disease and alcohol-related cancer in Hampshire.
90% of drinkers who are dependent on alcohol in Hampshire are not receiving any treatment, accounting for around 9,980 drinkers. [6]
Further, 35% of the opiate users in Hampshire are not receiving help for substance addiction. This may have contributed to the rising number of drug-related deaths in Hampshire over the past few years.
Substance misuse not only affects physical and mental health, but it also affects the following:
Relationships
Activities
Responsibility and employment
Educational attainment
Criminal behaviour
Substance misuse contributes to much of diseases, death, and social need in the UK. Addiction is a complex brain disease that requires more people to educate themselves on its causes, types, and recovery routes.
Intervening in substance abuse and providing rehab and therapy for those in need will lead to improvement in general public health outcomes and quality of life.
Start your recovery journey today by calling our expert team to access drug & alcohol rehab in Totton on 0800 088 66 86
Causes of Addiction and Addiction Questionnaires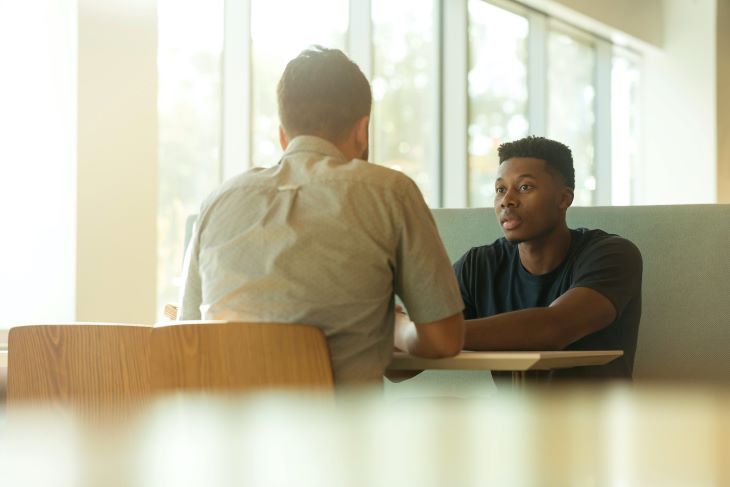 The classic mistake people make is that they believe addiction is concerned with a lack of morality and willpower. They could not be more wrong. Addiction is a complex and relapsing brain disease, changing the brain's pathways and therefore changing the thoughts and behavioural patterns of the user. [5]
Drugs and alcohol trigger a flooding of dopamine in the brain, causing the person to repeat behaviours that cause this feeling. As someone continues the use of substances, the brain adapts to the levels of dopamine.
This means that the brain then requires more substance to experience the same euphoria as it did when the person first started using. This is called an increase in tolerance levels.
Long-term substance abuse also has an effect on:
Learning and memory
Judgement
Decision making
Stress
Behaviour
Physical and mental health
When substance users become addicted to the substance, they will usually go out of their way to consume it, regardless of the negative consequences and harmful side effects. [6]
Scientists have researched the causes of addiction but are yet to fully understand it. Numerous factors may cause or contribute to addiction, including the following:
Consuming at an early age: consuming substances at an early age when the brain is still developing can put adolescents at high risk of addiction.
Genetics: there are specific genes that are linked with addiction and addictive behaviour, so it is more likely that those related to substance users will use too.
Trauma and stress: those who struggle from abuse, mental health issues, or factors such as chronic stress, are more likely to self-medicate symptoms using substances.
There are different levels of addiction, presenting a range of different symptoms. However, the warning signs of a developing addiction could include the following:
Difficulty concentrating
Memory loss
Anxiety and depression
Defensive, secretive, and dismissive
Difference in behaviour
Random and unexplained injury
Substance tolerance
Poor hygiene
Lack of responsibility
Risk-taking
Criminal activities
These are just a few of the symptoms displayed by those in active addiction, and they may differ for different people. If you think this may apply to you or someone you love, there are substance screening questionnaires that you can do from the comfort of your own home.
CAGE questionnaire is a common drug and alcohol screening device where users can take the questionnaire to assess the level and severity of their addiction: [7]
Have you ever felt you ought to cut down on your drinking or drug use?
Have people annoyed you by criticizing your drinking or drug use?
Have you felt bad or guilty about your drinking or drug use?
Have you ever had a drink or used drugs first thing in the morning to steady your nerves or to get rid of a hangover (eye-opener)?
If you or a loved one in Totton answers 2 or more questions with a YES, then it is likely that you require help in Totton for addiction. However, recent developments have seen that the consensus panel for CAGE stated that anyone with a YES answer should seek professional help.
Addiction Intervention in Totton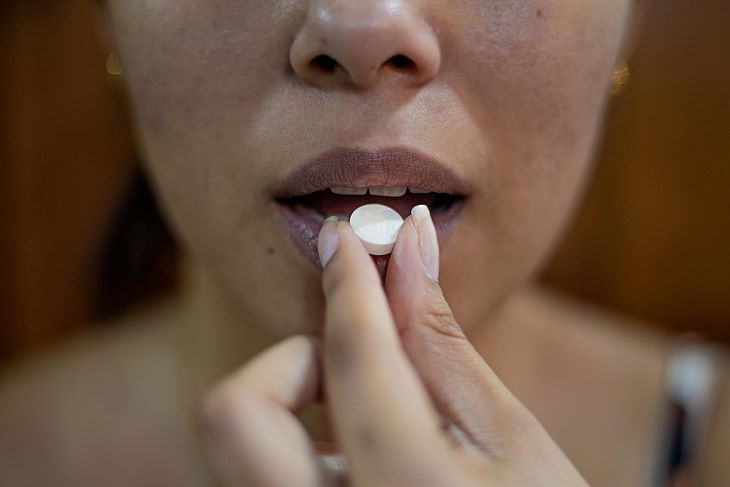 The level of addiction in question will determine the intervention style, rehab treatment centre, and type of therapy that the patient receives. The first port of call for all users is an intervention. By nature, intervention prevents a worsening of addiction and aims to get the user into addiction treatment.
There are many different types of intervention, all suitable for different types of people and different phases of addiction. For example, CRAFT intervention, community reinforcement and family training is a family-run intervention to motivate loved ones to join rehab in Totton. [8]
This is not confrontational in style but works on the reward pathways of the brain. Concerned loved ones positively reward the desired behaviour, such as being sober and sociable, but also leave consequences to happen if the patient is to use again.
CRAFT works on the following principles:
Learning the most effective routes and styles of communication
Learning the communication of the user in order to communicate with them effectively
Positively reward desired sober behaviour
Allow negative consequences of using
Educate loved ones on addiction, such as causes and rehab routes
Understanding and working on the goals of the user in question
A well-executed and successful intervention will end with the user agreeing to enter rehab in Totton.
Which Rehab Do I Need?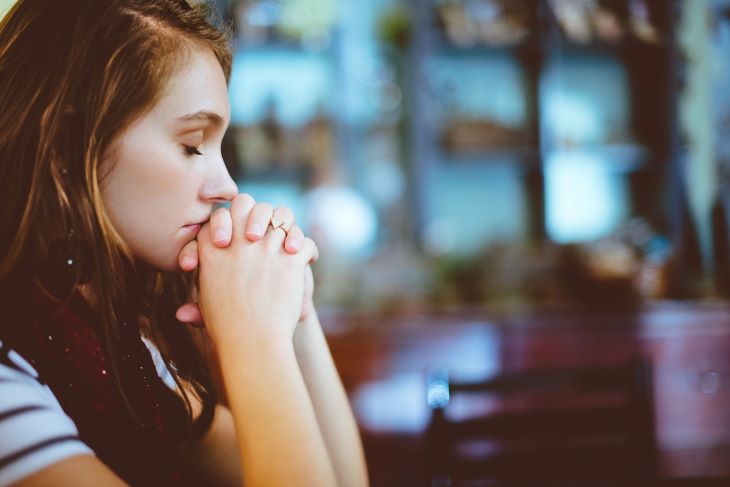 Before a patient enters inpatient or outpatient rehab in Totton, it is important they know why they need one more than the other. Following a successful intervention, users will undergo some tests with a professional to determine the next course of action.
The ASAM created a criterion to help rehab clinics tailor their treatment for the patient. The criterion is based on 6 different dimensions of treatment and help, assessed on the patient's levels of risk.
If the patient indicates a high risk for a particular aspect of addiction, then this will be a large focus when they enter rehab. [9]
The ASAM criterion focuses on the following:
Whether the patient is susceptible to life-threatening symptoms when withdrawing from the substance
Whether the patient suffers from any physical or mental conditions that will affect treatment or require excess help
The behavioural, cognitive, and emotional states of the patient
Whether the patient seems motivated to start rehab in Totton
Whether the patient is at risk of relapse or lapse
Whether the living situation of the patient is stable enough to receive treatment
These dimensions are judged on a level from 1 to 4, and professionals are then able to recommend inpatient or outpatient treatment in Totton.
If the addiction is more severe, the patient will be better suited to inpatient treatment. Inpatient treatment is also well-equipped to help patients with co-occurring health conditions, a high risk of relapse, and unstable social support.
Inpatient treatment in Totton is residential, meaning that patients will temporarily move into a clinic in Totton to receive addiction treatment. This is not usually available through the NHS so patients will have to pay privately.
Outpatient rehab in Totton is not residential and is offered by the NHS. This is much more flexible than inpatient treatment, as it is designed for those with mild addiction. [10]
Patients from inpatient rehab often move to outpatient treatment in Totton once they have gained more control over their addiction.
There is no maximum time spent in rehab. However, patients will need to complete a detoxification process if their addiction is both physical and mental. This will last up to 10 days and will prepare the patient for therapy and treatment.
Treatment can also last for years; most patients continue to attend outpatient therapy for years after rehab treatment in order to work on relapse prevention and develop their coping mechanisms.
Start your recovery journey today by calling our expert team to access drug & alcohol rehab in Totton on 0800 088 66 86
Therapy in Totton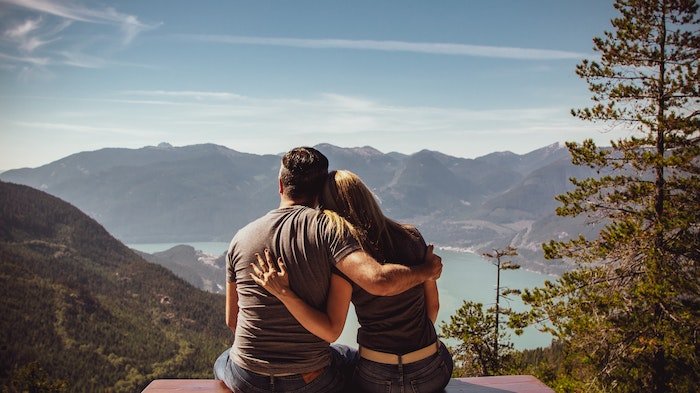 Both inpatient and outpatient treatment in Totton offer similar forms of treatment but differ in intensity and flexibility. All therapy focuses on helping the patient understand addiction, use coping mechanisms to stay sober and teach patients how to develop their quality of life after treatment.
Addiction treatment is made up of therapy, counselling, and medication to aid withdrawal symptoms. Once the detoxification process is finished, patients may start their assigned therapy.
The most common type of addiction therapy in Totton is behavioural therapy, underpinned by the belief that addictive behaviour is driven by addictive thoughts.
Behavioural therapy aims to identify the thoughts that have become problematic, and how they have either caused or exacerbated addiction.
Cognitive behavioural therapy (CBT) and dialectical behavioural therapy (DBT) are both forms of behavioural therapy. CBT addresses negative thoughts and helps patients change the way they respond to these thoughts. This will then change the addictive behaviour that would normally follow.
DBT is a form of cognitive behavioural therapy designed for patients who are struggling to cope with their emotions and cognitive regulation. Through the recognition of emotion and acceptance of self, DBT helps patients accept themselves and work towards a better version of who they are.
Rehab in Totton also helps those who are struggling with the motivation to stay in therapy. Professionals at the chosen rehab in Totten will conduct motivational interviewing on the patient, to examine their causes of anxiety and worry, specifically about treatment.
The rehab will then offer contingency management. Contingency management uses the sources of anxiety and turns them into a form of motivation for therapy. Contingency management used specific incentives for each patient to motivate them to continue therapy in Totton. [11]
Start your recovery journey today by calling our expert team to access drug & alcohol rehab in Totton on 0800 088 66 86
After Rehab: Relapse Prevention in Totton
There are many types of therapy available in Totten, for all types of addiction. Rehab not only covers issues during rehab but also life after treatment. This is called rehab aftercare, helping patients transition from rehab to live after treatment.
For patients to be successful in sobriety, they must constantly upskill their relapse prevention and core coping mechanisms.
Many patients take part in group therapy sessions held at outpatient centres to work on their addiction whilst carrying on with daily life.
The most popular group sessions are alcoholics anonymous and narcotics anonymous, groups that provide patients with an anonymous and safe place to discuss the trials and tribulations of addiction.
For example, alcoholics anonymous (AA) follows the following 12 principles: [12]
We admitted we were powerless over alcohol – that our lives had become unmanageable.
Came to believe that a Power greater than ourselves could restore us to sanity.
Made a decision to turn our will and our lives over to the care of God as we understood Him.
Made a searching and fearless moral inventory of ourselves.
Admitted to God, to ourselves and to another human being the exact nature of our wrongs.
Were entirely ready to have God remove all these defects of character.
Humbly asked Him to remove our shortcomings.
Made a list of all persons we had harmed, and became willing to make amends to them all.
Made direct amends to such people wherever possible, except when to do so would injure them or others.
Continued to take personal inventory and when we were wrong promptly admitted it.
Sought through prayer and meditation to improve our conscious contact with God as we understood Him, praying only for knowledge of His will for us and the power to carry that out.
Having had a spiritual awakening as the result of these steps, we tried to carry this message to alcoholics and to practice these principles in all our affairs.
Using drugs and alcohol in extreme amounts can easily cause negative side effects to life, causing a dramatic change in the quality of life.
There are many different types of therapy and rehabs on offer for those in Totton. Rehab in Totton can work on any problem associated with addiction, and any phase of addiction the patient is struggling with.
The journey to recovery from alcohol addiction, mental health conditions, and drug abuse is a long-fought battle. However, addiction services in Totton are here to help in the form of residential rehab (intensive programmes in inpatient rehab centres) and outpatient rehab.
Recovery centres offer different programmes of therapy, including medical detox, family therapy, individual therapy, and group therapy.
Recovery rates for each individual will differ, but participating in specialised care and tailored care plans will give you the best chance of a successful recovery. Each person's journey is different, and we are here to help you get the best out of rehab.
References
[1] https://documents.hants.gov.uk/public-health/HampshireSubstanceMisuseStrategy.pdf
[2] National Drug Treatment Monitoring System (NDTMS)
[3] https://fingertips.phe.org.uk/profile/local-alcohol-profiles/data#page/0. 6
[4] https://www.gov.uk/government/publications/alcohol-dependence-prevalence-in-england.
[5] https://nida.nih.gov/publications/drugfacts/understanding-drug-use-addiction
[6] https://newsinhealth.nih.gov/2015/10/biology-addiction
[7]https://www.hopkinsmedicine.org/johns_hopkins_healthcare/downloads/all_plans/CAGE%20Substance%20Screening%20Tool.pdf
[8] https://www.robertjmeyersphd.com/craft.html
[9] American Society of Addiction Medicine (2021) ASAM: Quality and Science. available @ASAM Home Page.
[10] https://www.sgu.edu/blog/medical/inpatient-versus-outpatient/
[11] https://motivationalinterviewing.org/understanding-motivational-interviewing
[12] https://www.alcoholics-anonymous.org.uk/about-aa/the-12-steps-of-aa