Drug & Alcohol Rehab in Fareham
When it comes to alcohol addiction and alcohol rehab in Fareham, there has been a steady and consistent rate of increase in new hospital admissions linked direcrly to an alcohol use disorder.
Most notably, the increase is seen most in women living in Fareham and Hampshire.
There are an estimated 9,980 individuals addicted to alcohol in Hampshire alone.
More so, 90% of all these individuals are not currently undergoing or seeking treatment for this addiction.
In the same study, it was reported that hospital admissions for liver disease due to alcohol addiction have risen sharply, whilst there was also a significant link proven between alcohol abuse and rising crime levels.
Drug Statistics in Fareham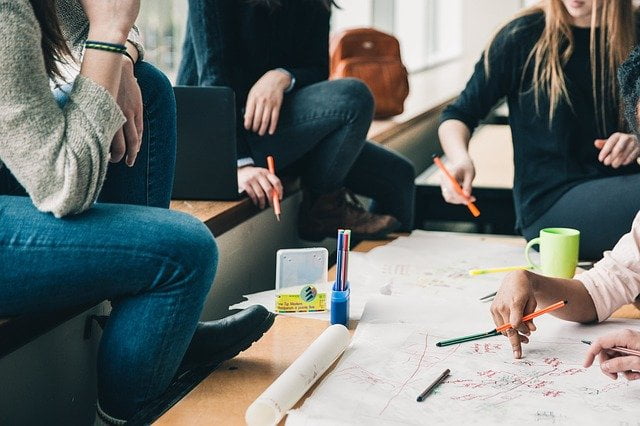 This study also addressed the rates of drug use in Fareham.
As of the time of the study, approximately 4,043 people were abusing opiates and cocaine, and 1,603 of these actually inject opiates into their bodies.
Since 2016, this number has been steadily on the rise.
Of these users, 35% do not access treatment services.
When looking at the statistics for those who do access treatment services in Fareham and the rest of Hampshire, approximately 263 young people and 3,088 adults were admitted into treatment between 2016 and 2017.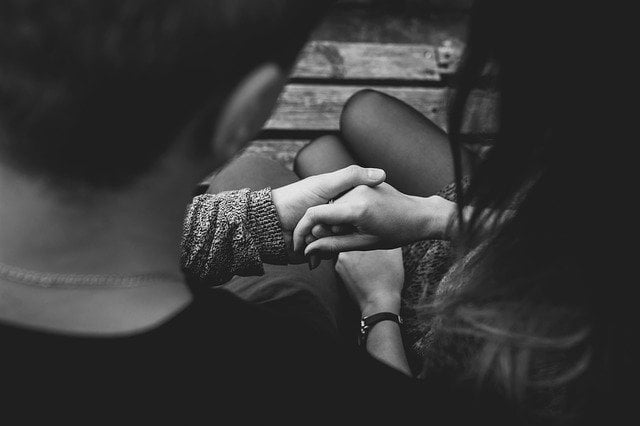 This includes treatment for opiate, alcohol and non-opiate substances.
When it comes to young people and drug addiction and misuse in Fareham, approximately 8.7% of all young people aged between the ages of 11 and 15 admitted to trying cannabis at some point during their young lives, and a further 3.2% admitting to having tried psychoactive substances.
This could be due to parental misuse, with a shocking 20% of all vulnerable children are affected by parental drug misuse and 18% are affected by parental alcohol misuse.
In Fareham and Hampshire, 45% of all crime is committed by someone who is addicted to crack or heroin.
What Is Alcohol Addiction?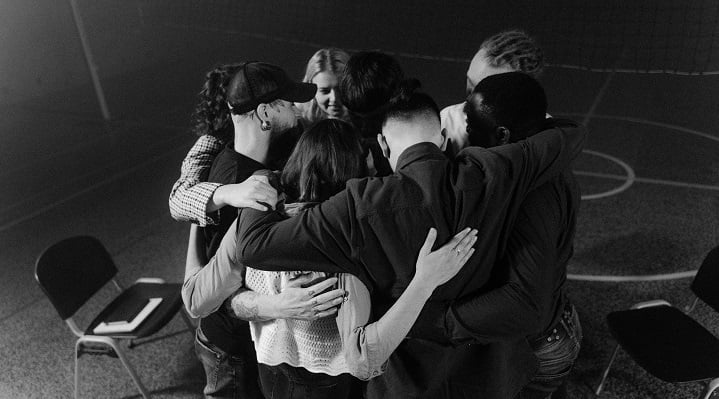 Alcohol addiction is often commonly referred to as an alcohol use disorder, or an AUD.
An AUD is a disease of the brain which makes it feel extremely hard if not impossible to stop or control your drinking habits.
Alcohol use becomes problematic when the individual is aware of the harm it is doing, but continues to drink and abuse alcohol in spite of this.
An alcohol addiction ruins your life in many different ways.
It will affect your physical health, your mental health, your work life and your relationships.
Alcohol And The Brain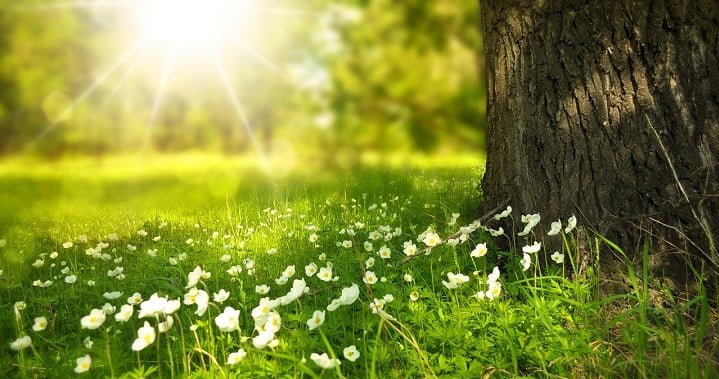 An AUD is a disease of the brain as when an individual consumes alcohol, the chemicals in the alcohol release a particular chemical to the brain called dopamine.
Dopamine creates positive feelings within the brain and body, which drives a lot of people to continue to consume the alcoholic substance.
At this point, you will begin to crave the alcoholic drink and the feelings it gives you.
However, whilst alcohol releases dopamine, it also naturally affects the serotonin levels in your body.
Serotonin is key when it comes to your mood, sleep and general state of mind.
High Tolerance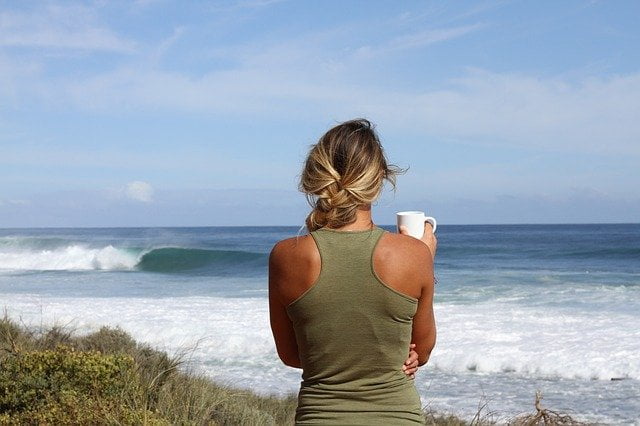 If you continue to drink frequently enough, your body will grow used to these increased levels of dopamine and will no longer react in the same way with the same level of drink.
In an attempt to feel as good as you once did, you will start to consume more alcohol than ever.
This is called a tolerance increase.
You will then start to consume more frequently, as you will begin to experience withdrawal symptoms when you temporarily stop drinking.
This is when your body is now dependent on the alcoholic substance, and your addiction is now in full swing.
As you can see, when it comes to alcohol addiction things can easily spiral out of control.
Risk Factors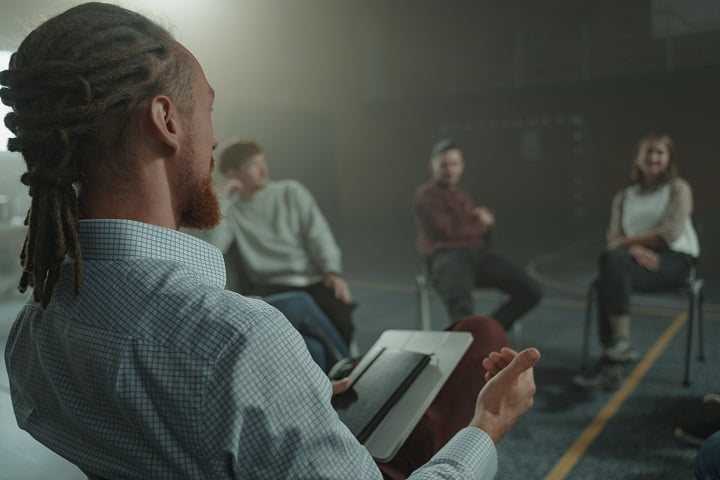 There are certain risk factors when it comes to alcohol addiction that make an individual more likely to become addicted to alcohol.
Some of these risk factors include:
Drinking from a Young Age – If you start drinking from a young age, then you are much more likely to develop an alcohol addiction later in life.
Genetics and Parental Addiction – If someone in your family is addicted to alcohol or indeed other addictive substances such as cannabis, cocaine or heroin, then you are also more likely to develop and alcohol addiction in the future.
Mental Health Issues – If you suffer from a mental health issue, then you are also more likely to develop an alcohol addiction. These mental health issues include depression, anxiety, bipolar disorder and schizophrenia.
Trauma – If you experience trauma in your lifetime such as an accident, a close death or any other difficult or traumatic experience, then you are also unfortunately more likely to develop a drug addiction or alcohol use disorder.
Social Factors – There are also many other social factors that affect and increase the chances of someone developing an addiction to alcohol. For example, your culture might affect how likely you are to be addicted to alcohol, as well as peer and parental support and income.
If you're suffering from an alcohol or drug addiction, reach out to our team for a quick, confidential and entirely free discussion about your options.
What is Rehab?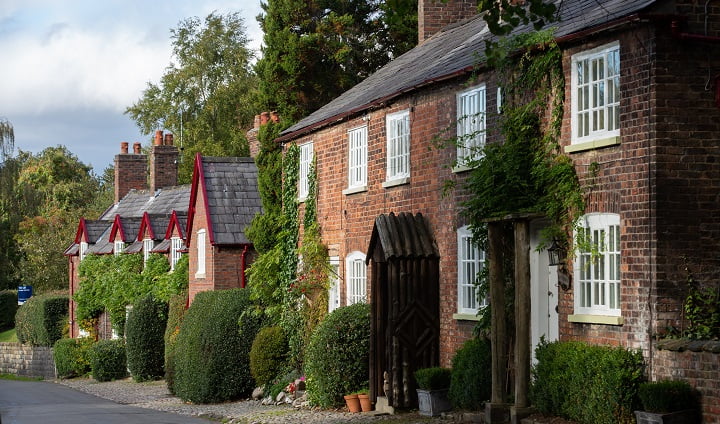 When it comes to alcohol rehab in Fareham or the rest of the UK, no one really knows what to expect.
Anyone who is going into rehab for the first time is bound to feel a whole mix of emotions.
Individuals are likely to feel relieved that they are about to receive treatment, but also incredibly anxious and nervous about what rehab will be like and what is in store for them.
Simply understanding what rehab truly means can put an individual's mind at ease.
Types Of Rehab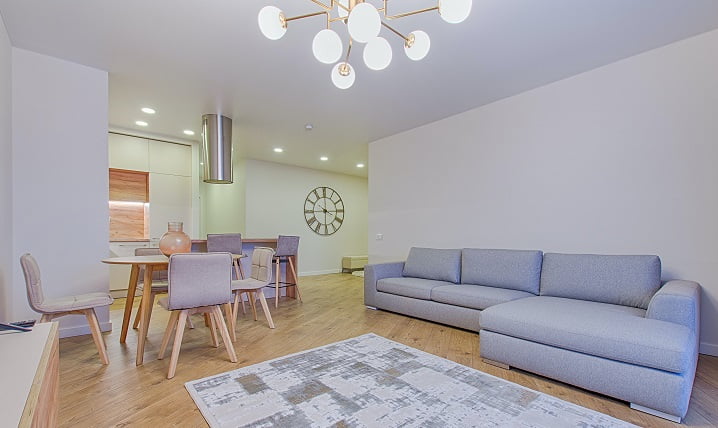 It's important to remember that there are a few different types of rehab centres on offer in most areas of the UK, including in Fareham.
There are lots of different things to consider when deciding what rehab centre is best suited for you.
However, you will not have to decide by yourself.
You will have a whole host of medical professionals helping you every step of the way to make the decision.
Inpatient Treatment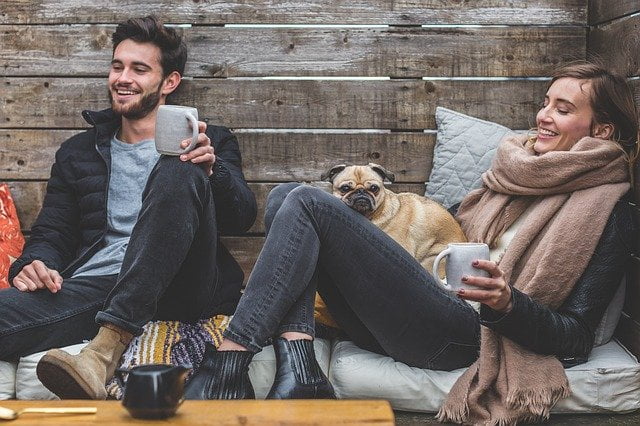 Those who struggle with severe alcohol or drug addiction should consider attending inpatient residential treatment.
This is where they will be able to receive treatment on a daily, 24-hour basis whilst living at a rehab centre.
These inpatient rehab treatment programmes tend to last anywhere between 10, 28 and 90 days depending on the severity of the addiction.
The idea within these long-term treatment programmes is that people are able to socialise with one another, all whilst learning and growing together.
During inpatient treatment, people gain access to one-to-one therapy sessions, as well as group therapy sessions, a detox programme and an aftercare support plan.
Outpatient Treatment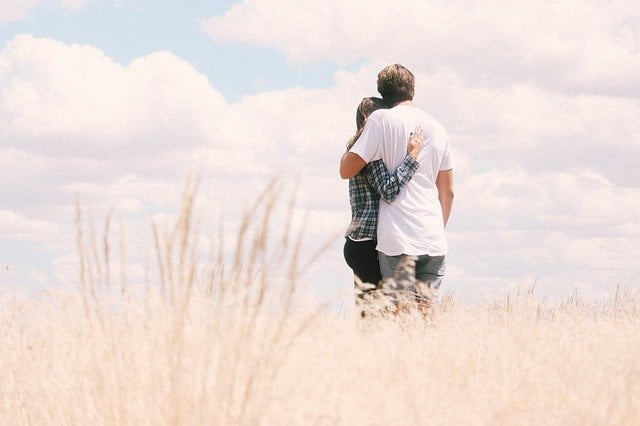 If you suffer from a moderate to mild alcohol and drug addiction, then you might be better suited to outpatient drug and alcohol rehab in Fareham.
Outpatient treatment involves individuals visiting rehab centres on a daily basis before returning back home again to resume their daily life and responsibilities.
You will be treated by professional doctors and psychologists and will receive the same level of confidentiality and expertise as inpatient rehab patients under treatment.
Pre-Rebab Steps: Intervention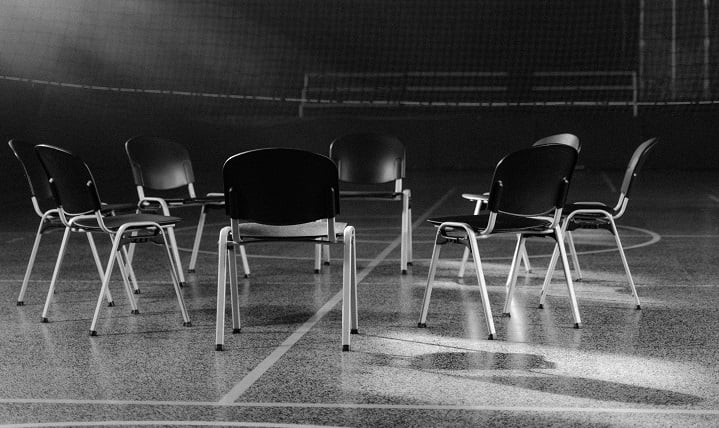 An intervention is a fantastic chance for friends and family members of loved ones struggling with an addiction to convince and motivate them to change their ways and seek help and treatment.
An intervention is essentially a planned meeting with the sufferer where you express your concern over their behaviour and lay out treatment options.
The aim of an intervention is to help them to see the error of their ways, and to highlight to them how much they need the help that is available to them.
You should always approach intervention in a calm and measured way, making sure that you do not attack your loved one or make them feel ashamed or judged at any point.
You should also consider asking an intervention specialist to help aid you during your prep and during the intervention itself.
You should also consider taking the CRAFT approach to interventions.
CRAFT offers help and advice on how to productively hold an intervention to get the outcome you want.
How Much Does Rehab Cost in Fareham?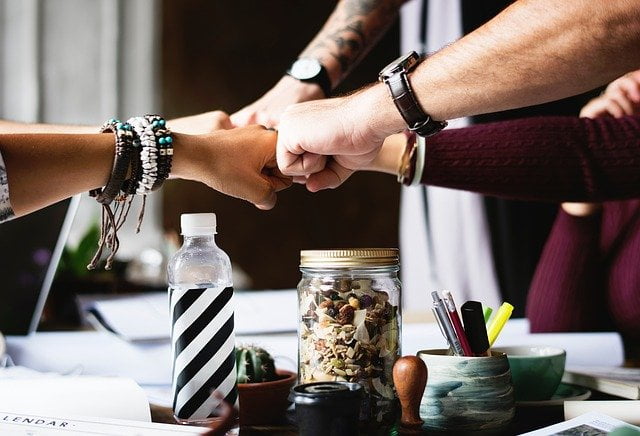 Lots of people get worried about the cost of drug and alcohol rehab in Fareham.
Most people are well aware that rehab can become extremely costly, even if you only attend rehab for a number of days or a couple of weeks.
However, there are certain factors to consider when looking into the cost of rehab.
For example, there is a difference in price between attending inpatient or outpatient treatment.
Inpatient rehab usually involves individuals temporarily moving into the rehab centre in order to receive their treatment.
Lots of rehab centres in places such as London and Hollywood charge an extortionate amount of money for rehab facilities, sometimes charging tens of thousands of pounds a week.
However, most rehab centres across the UK and Fareham charge approximately £495 a day in order to receive basic inpatient treatment.
Other influential factors include how long an individual stays there, the kind of treatment they need, and the level of luxury amenities they are willing to pay for.
How Long Does Rehab Last?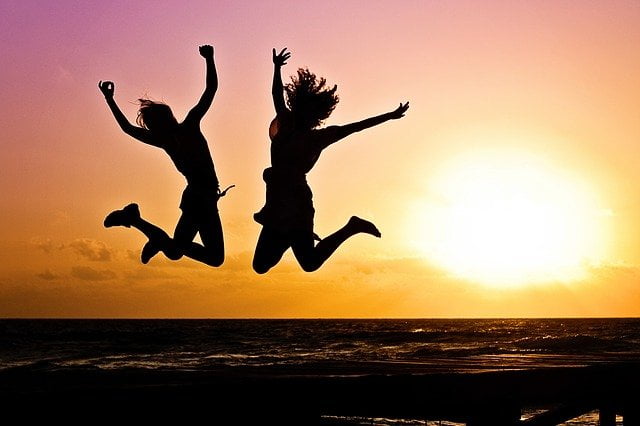 Each addiction is different.
Due to this, each person's experience in rehab is also very different.
How long someone needs to stay in rehab depends on how severe their addiction is.
Most people stay approximately 28 days in rehab, primarily for mild to moderate addictions.
However, some people are required to stay a lot longer.
For example, some people end up staying for 90 days in rehab in order to recover.
These are usually standard set times, however they do vary case by case, and the individual will be monitored throughout their time in rehab to see whether they are on track to recover during the time frame.
Is Drug And Alcohol Rehab In Fareham Available On The NHS?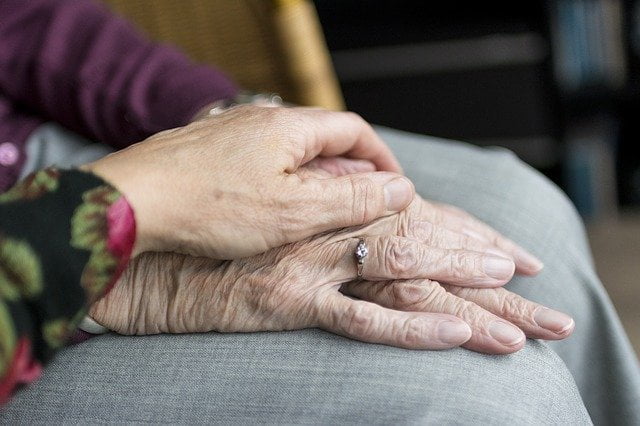 If you live in Fareham and need access to drug and alcohol rehab services then you should understand the difference between NHS and private rehab treatment.
Whilst many people think that there is access in the UK to NHS-funded rehab centres, there is no such thing as NHS rehab.
Due to a lack of funding, the NHS book out spaces within private centres in an attempt to save on costs.
Whilst not everyone will qualify for NHS-funded rehab treatment, it is always worth checking with your local GP or drug and alcohol team in order to see whether you would qualify for NHS-funded drug or alcohol rehab in Fareham.
NHS VS Private Addiction Treatment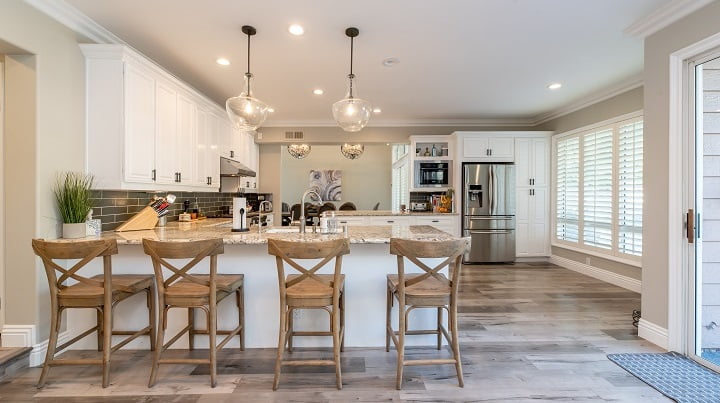 There is a big difference between NHS-funded rehab treatment and private addiction treatment.
Although it is always worth checking with your local GP in Fareham to see if you qualify for NHS funded rehab, not everyone is able to gain access.
In addition to this, NHS-funded rehab also involves long waiting lists.
However, the main positive of NHS-funded rehab is that it is completely free.
When it comes to private rehab treatment, the costs of attending often make it inaccessible, though many centres do now accept insurance and are willing to negotiate payment plans.
However, instead of experiencing long waiting lists like with NHS funded rehab, with private rehab treatment you will often be seen the very same day.
You will also receive the very best treatment from the very best doctors and psychologists available.
Inpatient Or Outpatient Treatment In Fareham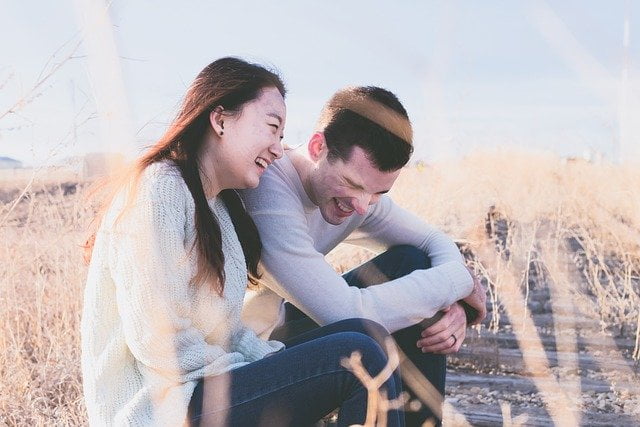 Along with deciding on whether you should attend private or NHS-funded rehab treatment, you will also need to talk to doctors about inpatient or outpatient rehab treatment.
Doctors will assess which one you are best suited for during the admissions stage.
Outpatient drug and alcohol rehab in Fareham is offered to those with a mild, short-term addiction issue.
Individuals are able to receive treatment daily before going back home to look after any children they might have or to work.
This is a very flexible way of receiving rehab treatment whilst still maintaining existing responsibilities.
On the other hand, inpatient treatment involves people living in a rehab centre for a number of days or weeks in order to gain access to their treatment.
They will eat, sleep and receive treatment all under this one roof.
This allows residents to focus entirely on their recovery, removed from their daily responsibilities and the temptations that are often present.
Alcohol Detox & Alcohol Rehab In Fareham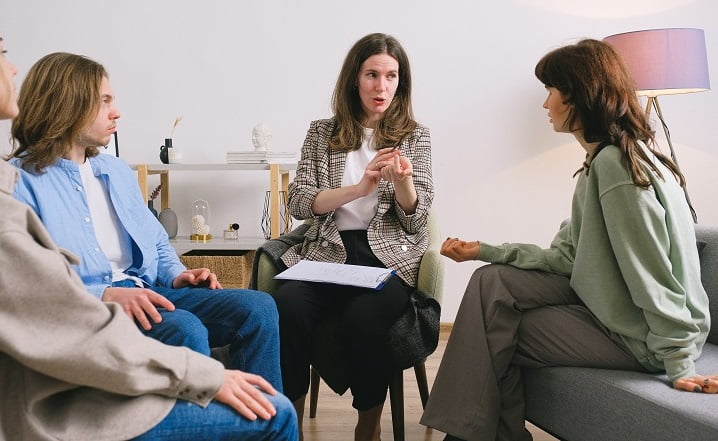 Unfortunately, anyone who is addicted to alcohol will need to undergo a physical detox.
This means that they will need to physically stop consuming alcohol whilst at rehab in order to allow their body the chance to overcome its addiction and cravings.
This detox must be carried out first before any therapy or any other forms of treatment are attempted.
Although it's difficult, undergoing a physical detox is often the only way people with an addiction to alcohol are able to overcome their addiction.
Unfortunately, a detox brings some pretty unpleasant withdrawal symptoms with it.
These withdrawal symptoms include dizziness, feeling and being sick, uncontrollable shaking, flu-like symptoms, having issues sleeping and struggling with digestive issues.
Whilst some people experience these withdrawal symptoms really badly, some others only get a few, mild symptoms.
Rehab For Cocaine In Fareham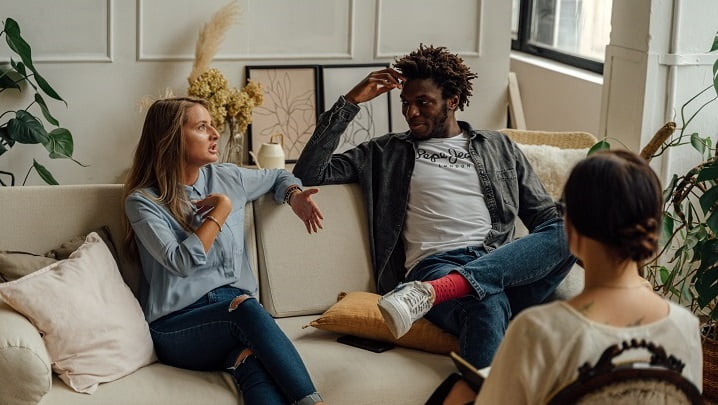 Cocaine is highly addictive, and thousands of people are addicted to cocaine in the Fareham area.
Unfortunately, cocaine causes a very strong mental addiction which makes it incredibly hard to overcome.
Thankfully, cocaine is not physically addictive.
This means that anyone addicted to cocaine does not need to undergo a physical detox from the substance, but instead their treatment will focus on tackling the psychological causes of their addiction.
Rehab For Heroin In Fareham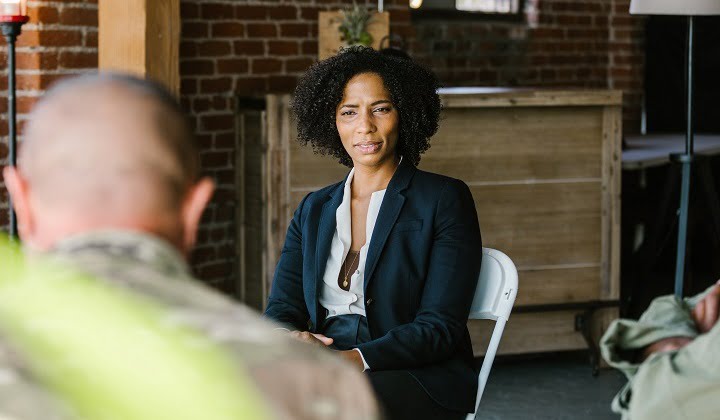 Millions of people across the world are addicted to heroin.
Heroin causes a very strong mental addiction.
However, unlike cocaine heroin is also very physically addictive.
This means that the body will crave the substance, and therefore individuals need to undergo detox at rehab.
Once this is complete, the patient can then begin therapy and further treatment.
Rehab For Cannabis In Fareham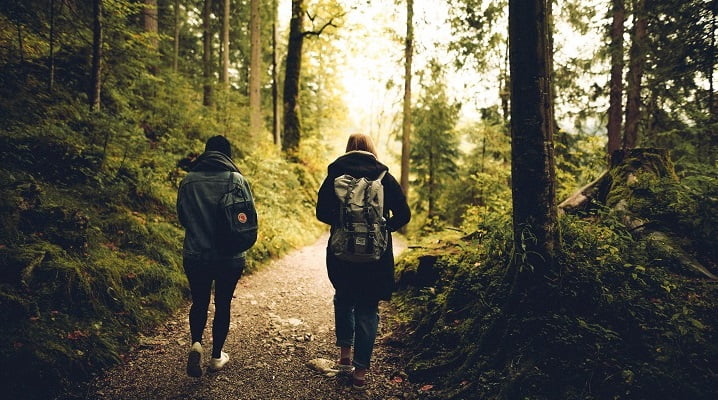 Cannabis is destroying the lives of millions of people across the world.
Whilst plenty of countries are trying to legalise the substance for recreational use, cannabis is still highly addictive mentally.
Nevertheless, cannabis is not physically addictive, meaning that you will not need to undergo a physical detox.
Instead, like cocaine, your treatment will focus on addressing the cause of your substance use and developing better coping mechanisms.
Types Of Therapies On Offer In Fareham Rehab Centres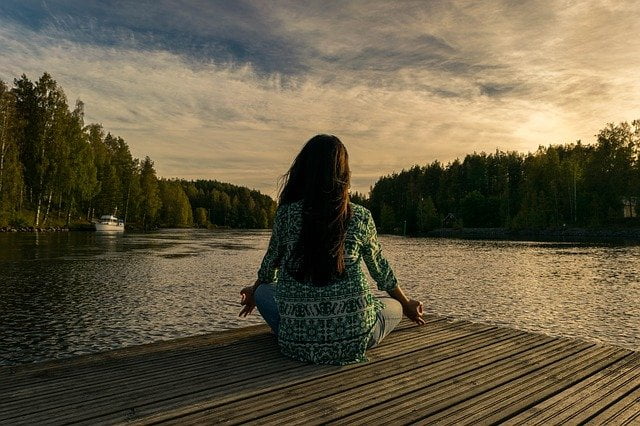 Luckily, there are many different therapy techniques used in Fareham rehab centres.
Some are used for more severe addictions, whilst others are for less severe and more mild or moderate addictions, but all of them are effective.
Cognitive Behavioural Therapy
Cognitive Behavioural Therapy is available in most rehab centres for those who struggle to understand their emotions and triggers.
Dialectical Behavioural Therapy is also available, a form of CBT aimed to serve those with very extreme emotions.
Brief Interventions
Brief interventions are used by professionals to determine whether or not the individual would be suited to certain therapy techniques.
Motivational interviewing
Motivational Interviewing aims to help people to motivate themselves to change, whether for their kids, their careers, or their own mental and physical health.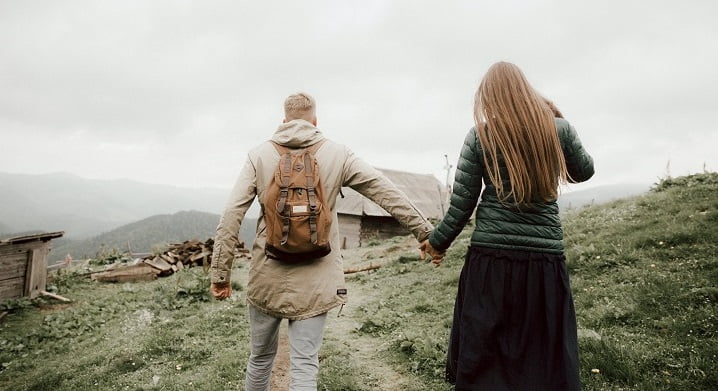 Holistic Therapies
Holistic therapy includes things like music, painting, swimming and meditating, and helps people to feel more whole and fulfilled.
Group Therapy
Group therapy is available within rehab centres in Fareham for those who might benefit from listening to others who struggle with the same things as them.
Individual Therapy
Individual therapy is available in every rehab centre in Fareham and allows sufferers the chance to open up to their psychologist.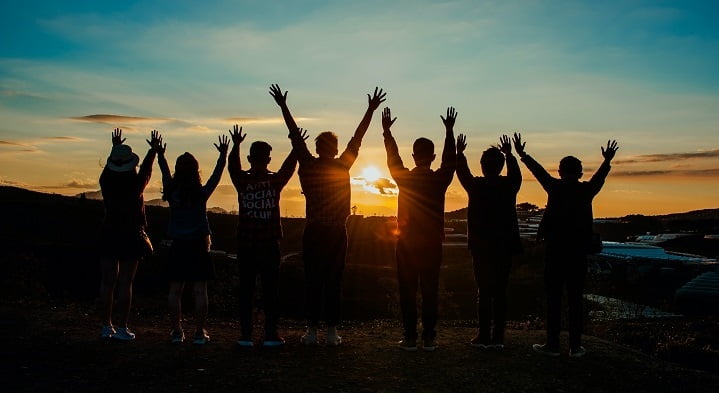 Family Therapy
Lots of people attend family therapy at rehab, where you invite your family to a therapy session to become better communicators with each other.
Co-Dependency Treatment
Co-dependency treatment involves motivating people to become more independent and confident so that they are no longer dependent on people to substances.
Twelve-Step Facilitation Therapy (TSF)
Twelve-Step Facilitation Therapy encourages sufferers in Fareham to make the most of self-help groups once they leave rehab, whilst making the benefits of doing so clear.
The Importance Of Dual Diagnosis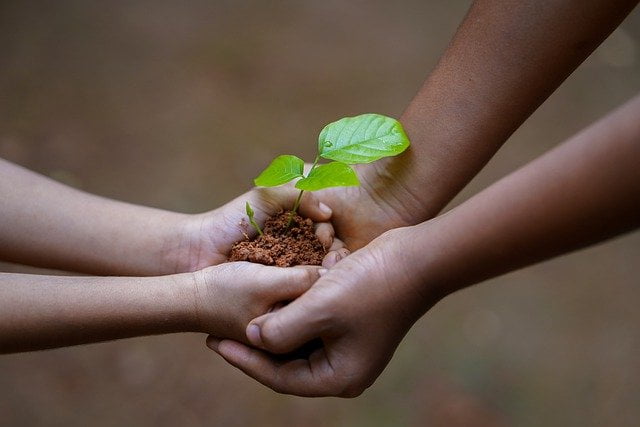 Lots of people who suffer from addiction also suffer from significant mental health issues.
It is highly important that if you suffer from addiction alongside a mental health issue, then you need to seek professional help at a rehab centre.
Often, a dual diagnosis makes your symptoms and addiction worse, more complicated and harder to treat.
It is often hard for doctors to identify whether your addiction led to your mental health issue or if your mental health issue caused your addiction.
Relapse Prevention In Rehab Centres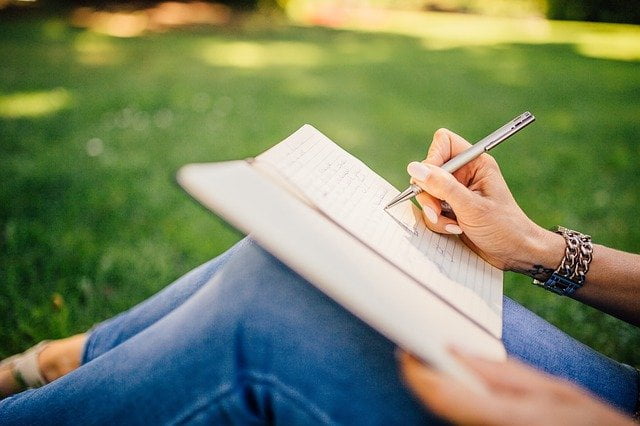 Every centre for drug and alcohol rehab in Fareham is committed to making sure that when individuals leave their rehab centre and programme, they continue their recovery and stay sober.
This is why at every rehab centre, a lot of your time will be spent formulating your very own relapse prevention plan.
This will include helpful advice and techniques on how to avoid cravings, overcome triggers and create more healthy, productive habits.
It will also likely contain some local aftercare and support services that are listed below.
Aftercare and Support Services in Fareham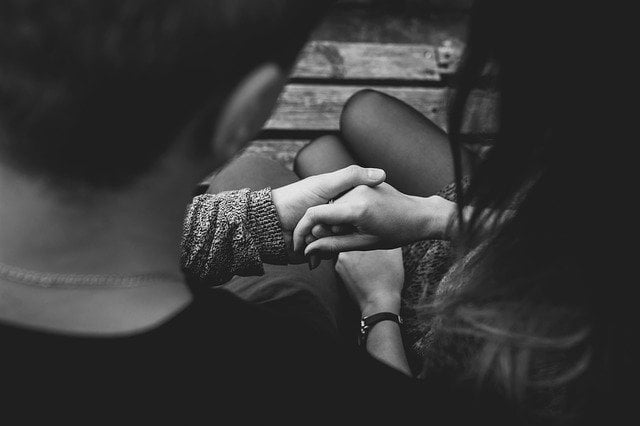 SMART Meetings
SMART meetings are very similar to AA meetings.
However, they do not follow the 12 steps to recovery, instead using a technique that focuses solely on personal empowerment.
They are also delivered both in-person and online, making it supremely accessible.
Home Detox
A home detox is a great aftercare treatment option for those who suffer from a mild addiction and need to detox their body.
Individuals detox at home, whilst being monitored closely by doctors over the phone.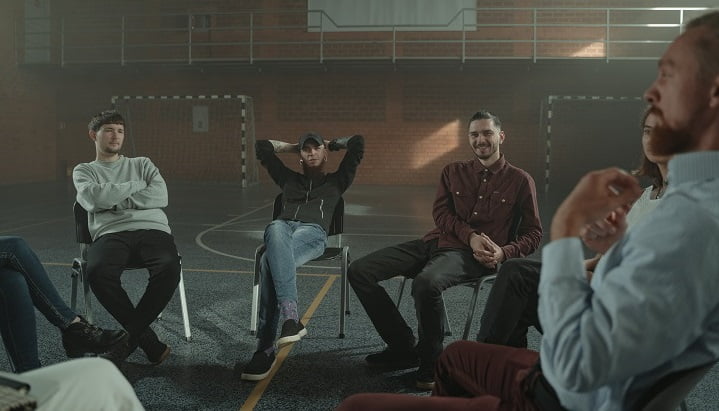 Al-Anon Family Group Meetings
Al-Anon family group meetings help loved ones and family members of those who suffer from an addiction learn about addiction whilst learning how to deal with their own emotions better.
Alcoholics Anonymous and Narcotics Anonymous
Alcoholics Anonymous and Narcotics Anonymous are available in most places across the UK, including in Fareham.
They follow the 12 steps to recovery and have an incredible record when it comes to helping people stay sober.
Outpatient Treatment in Fareham
Lots of people who leave rehab continue with outpatient aftercare support.
They use outpatient aftercare services when their addiction is mild and will continue any therapy or medication needed by visiting the outpatient clinic on a daily or weekly basis.
Get Help Today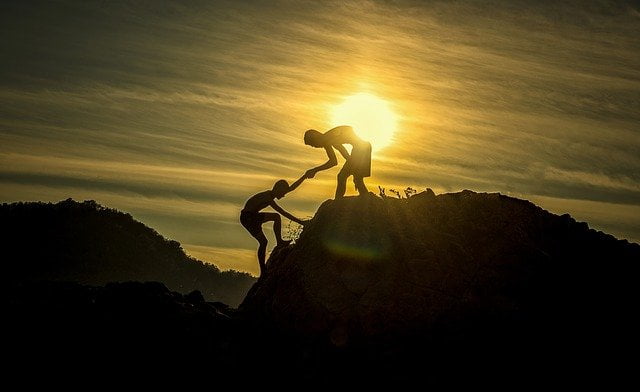 If you are worried about the substance use of yourself or someone you love, it is better to get help sooner rather than later.
Call a member of our team today on 0800 088 66 86 to get help and advice on the next steps you can take to beat addiction for good.
When you make the choice to reach out and get help for your addiction, you're choosing to pursue a happier, healthier and longer life.