Drug and Alcohol Rehab in East Sussex
This article will discuss drug and alcohol rehab in East Sussex. East Sussex is a county in the Southeast of England, has an estimated population of 558,626, and is home to towns such as Eastbourne and Newhaven.
It is often described as idyllic and rich in history. However, it is also home too many people that are suffering from substance dependency.
According to the latest data from National Statistics, England has the most substance-dependent adults in the UK. Data collected in 2021 found that a total of 275,896 adults in England contacted drug and alcohol services.
Of these, treatment entrants for opiates were the highest (140,863), followed by alcohol (76,740). Cocaine accounted for 19,209 entrants and cannabis for 27,304.
In East Sussex, it was recorded that there was 2,140 opiate and crack users (OCUs) and 4,538 adults considered alcohol dependent. [1]
For more information about drug and alcohol use in East Sussex, please click here.
This article will serve as a useful guide if you are based in East Sussex and looking to access treatment for drugs or alcohol.
It will discuss what treatment options are available in East Sussex, how to access them, and what to expect.
Please call our 24-Hour Helpline:0800 140 4690.
What is Alcohol Addiction?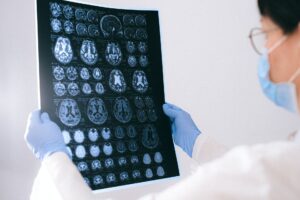 Alcohol addiction refers to the inability to stop consumption regardless of negative consequences, such as occupational, social, or health.
Alcohol addiction – also known as Alcohol Use Disorder (AUD) – is a broad spectrum. In general, however, AUD tends to emerge in those drinking over the recommended amount (14 units per week). [2]
As a result, both the brain and the body can become dependent upon alcohol to function properly – this is addiction.
Without alcohol, people might begin to experience withdrawal symptoms such as headaches, tremors (shakes), or flu-like symptoms. This will be covered in more detail later.
There are, however, some factors that can increase the likelihood of someone developing AUD.
For example, studies have found that mental health issues and trauma are predictors of alcohol consumption and addiction. It is common for people to use alcohol as a coping tool, increasing the risk of dependency.
Another example is the environment people are in. For example, people who start drinking at an early age or have a family history of AUD have a higher risk of developing alcohol addiction.
Please call our 24-Hour Helpline:0800 140 4690.
What is Rehab?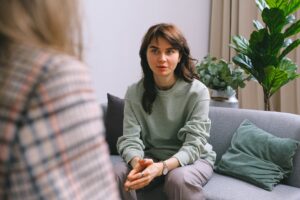 Rehab, or rehabilitation, is the process of helping someone fully recover from a medical, social, or other problem.
This is quite general, as rehabilitation can be aimed at criminals, those with an injury, health issues, or addiction.
Rehab for addiction focuses on providing medical assistance and therapy to help people overcome their dependency.
To achieve this, most rehab facilities employ a three-step approach.
Please call our 24-Hour Helpline:0800 140 4690.
The Detox Stage

The first step involves detoxification and withdrawal. Detox refers to the body getting rid of the substances from its system.
Most substances have withdrawal symptoms – ranging from mild to severe – this will depend largely upon the substance.
During this stage, people will be medically supervised and provided with any assistance that they need to make detox and withdrawal easier.
The second stage of rehab focuses on counselling and therapy. People might undergo one-to-one treatment, holistic therapy, or group therapy.
The final stage of rehab focuses on relapse prevention and aftercare. As their names suggest, this stage is aimed at preparing people to leave rehab and maintain sobriety.
Detox, therapy, relapse prevention, and aftercare will be explored further below. [3]
Please call our 24-Hour Helpline:0800 140 4690.
What is Addiction Intervention?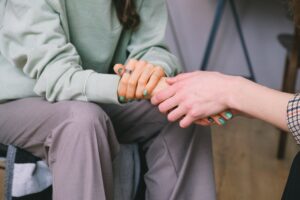 In general terms, intervention refers to family and friends gathering to try and convince a loved one that they need help to stop their substance use.
Interventions are usually aimed at people who do not know or believe they have a problem.
Studies have found that interventions can be useful and productive tools for encouraging people to seek help.
However, interventions need to be conducted in the right way. They have the potential to cause more harm and have a negative impact on the person that needs help.
Therefore, there are some important things to consider when preparing to organise an intervention.
Please call our 24-Hour Helpline:0800 140 4690.
How to stage an intervention successful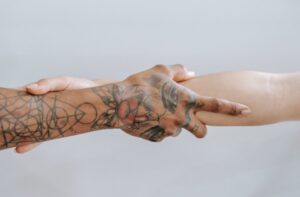 It is recommended that people first spend time researching interventions, addiction, and treatment options.
This will help people gain an understanding of the treatment process, what their loved one is battling, and how family and friends can support their loved ones.
People should also decide who will be involved in the intervention and where it should occur. Experts recommend keeping the number relatively small (maybe 5–6 people) and involving only the loved one's closest friends and family.
With regards to where interventions should be held, it is best to pick a place where the loved one feels safe and comfortable – a family or friends' home, for example.
It is also recommended that people write down what they plan to say – focus on expressing how their addiction has impacted their family and friends. This will keep the intervention focused and help reduce negative emotions.
Because interventions can be tricky to get right, it is always worth considering hiring an intervention expert, such as an interventionist, psychologist, or key worker. [4]
Such experts can act as mediators and help organise the intervention. They will also be able to provide useful insight about addiction and what treatment might be best suited.
Please call our 24-Hour Helpline:0800 140 4690.
The CRAFT Method of Intervention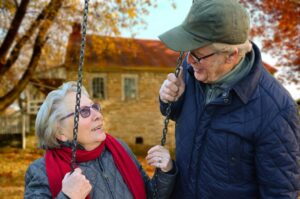 It is also worth exploring some professionally developed tools, such as the Community Reinforcement and Family Training (CRAFT) method.
CRAFT will help families develop the necessary tools to conduct a successful intervention.
This includes:
Gaining a better understanding of addiction, such as potential triggers and how substances are used as coping mechanisms
How to communicate positively and encourage positive behaviour changes
How to listen in a calm and empathetic manner
What treatment is available, and how does it operate
How family and friends can support their loved ones through treatment
Developing boundaries and no longer enabling their loved one's behaviour
Please call our 24-Hour Helpline:0800 140 4690.
What Treatment is Available in East Sussex?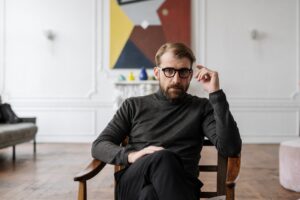 There are several free services available in East Sussex, such as East Sussex Drug and Alcohol Recovery Service (STAR). [5]
Services that STAR provide include:
Addiction support
Treatment options
Counselling and therapy
Relapse prevention
For more information about STAR and how they can help, please see here.
Please call our 24-Hour Helpline:0800 140 4690.
How much does rehab cost in East Sussex?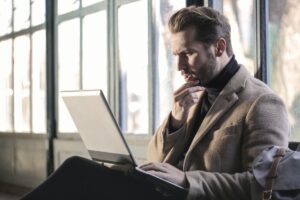 Alternatively, there are private rehabs. These tend to be expensive, however. Price ranges can vary but tend to be anywhere between £300 to £400 per day.
Luxury rehabs can be even more expensive and can cost upwards of £50,000 for 28 days.
Please call our 24-Hour Helpline:0800 140 4690.
Can you get treatment through the NHS?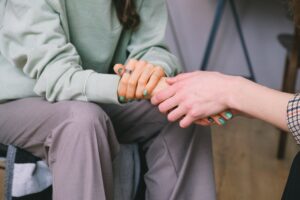 Funding for private rehab is available via the NHS, but it is not easy to come by. People will be expected to meet a certain criterion, such as:
Using local services before applying
Proving that you are willing to change
Attending drug and/or alcohol dependency courses
Attending counselling and therapy
Funding for rehab is through the local council and will require a referral via a GP or key worker. Wait time can be lengthy, with people often waiting up to a year.
If residential treatment is a must, it might be worth exploring health insurance. Insurance companies such as BUPA and Aviva offer health insurance that covers the cost of rehab.
Please call our 24-Hour Helpline:0800 140 4690.
How long Does Rehab Last in East Sussex?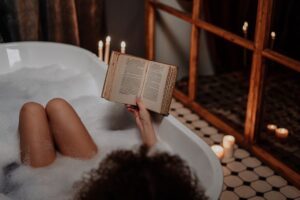 The duration of rehab will vary from person to person. People will be assessed via a pre-admission interview, and a medical expert will advise on what treatment is best.
Most rehabs in East Sussex offer several treatment programs, ranging from 7-day, 14-day, 28-day, and 90-day treatment.
Each of these treatment plans offers detox support. What can vary is whether the person wishes to receive therapy and other rehab services, such as relapse prevention and aftercare.
The duration of rehab will most likely be determined by the substance that needs to be treated and how long the person has been using.
Someone suffering from severe heroin addiction, for example, is likely to need longer in rehab. This is due to the detox stage being more serious and the likelihood that the person will need more therapy.
Someone with a cannabis dependency or some wishing simply to detox, on the other hand, might find that a shorter stay is more suitable.
Other considerations include a person's medical history/issues and their age and gender.
Please call our 24-Hour Helpline:0800 140 4690.
Inpatient Versus Outpatient Treatment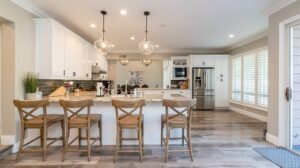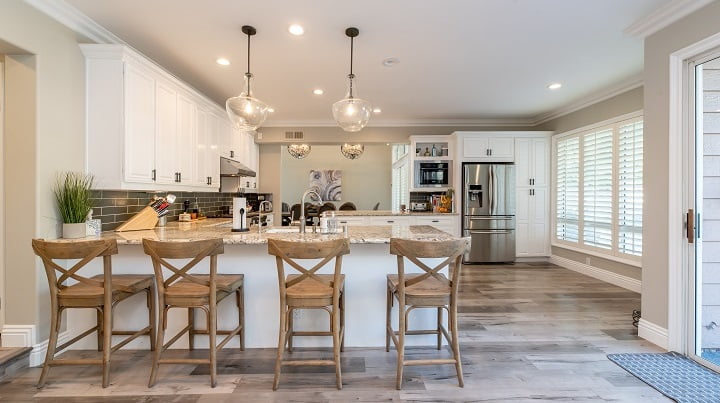 Another consideration regarding the duration of treatment is whether the treatment is inpatient or outpatient.
Both inpatient and outpatient treatment provide detox, medical assistance, and therapy.
However, inpatient treatment is residential. This means that people will stay at a facility for the duration of their treatment.
Because this is more intense, it is often shorter than outpatient treatment – on average, 28 days.
Outpatient treatment is fitted around a person's life and requires them to attend weekly appointments (between 10 to 14 hours per week) at a clinic, hospital, or doctor's surgery.
Outpatient treatment usually lasts several months but can last much longer based on a person's needs.
Outpatient treatment is also often free through local services. [6]
Alcohol Rehab in East Sussex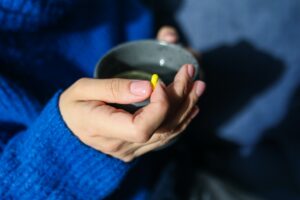 As previously mentioned, the first stage of rehab is detox and withdrawal. This will vary from substance to substance.
Alcohol withdrawal – or Alcohol Withdrawal Syndrome (AWS) – ranges from mild to severe, with the latter being life-threatening. [7]
Mild and moderate symptoms include tremors (shakes) and flu symptoms such as fatigue, nausea, vomiting, headaches, and sweating.
Serious symptoms include insomnia, delirium, high blood pressure, breathing problems, and seizures.
Because AWS can be serious, people are usually given a sedative. Most commonly, this will be Librium – this will help reduce anxiety and restlessness.
Librium is popular because it is less addictive than other sedatives. However, it has been known to cause stomach issues and drowsiness.
Please call our 24-Hour Helpline:0800 140 4690.
Rehab for Cannabis, Cocaine, and Heroin in East Sussex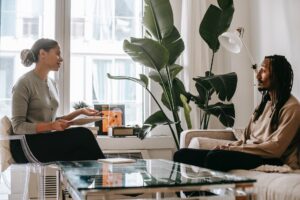 Although cannabis withdrawal tends to be mild, it can still be unpleasant. Symptoms of cannabis withdrawal include anxiety, headaches, decreased appetite, restlessness, and agitation.
Such symptoms will begin to emerge sometime between one week after the person stops smoking and usually last for up to 10 days.
Although cocaine withdrawal has some physical symptoms – restlessness, fatigue, and sweats, for example – for most people, it tends to be psychological.
Psychological symptoms of cocaine withdrawal include paranoia, irritability, anxiety, depression, and mood swings.
Symptoms can emerge one hour after a person stops using and usually lasts between 7 to 10 days.
Heroin withdrawal symptoms are both physical and psychological and range from mild to severe.
Mild symptoms are mostly flu-like: nausea, headaches, sweats, fever, vomiting, and diarrhoea.
Severe symptoms include increased heart rate, insomnia, breathing problems, and hypertension.
Mild symptoms usually begin around 6 hours after the person stops using, with severe symptoms occurring 1 to 2 days after.
Withdrawal from heroin can last between 7 to 10 days, but symptoms should begin to reduce after several days.
As heroin withdrawal is potentially life-threatening, medical professionals usually do not allow people to go cold turkey – that is, to stop using without coming of it gradually via medication.
People will most likely be prescribed Suboxone, Buprenorphine, or Methadone when detoxing from heroin.
Please call our 24-Hour Helpline:0800 140 4690.
What is Dual Diagnosis?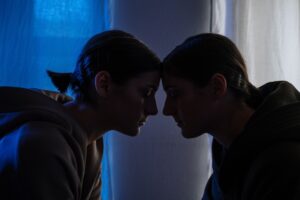 Dual diagnosis (dual pathology/co-occurring disorders) is an important consideration for rehabs, as it can impact the necessary treatment a person requires.
In essence, dual diagnosis refers to someone that has both an addiction and mental health issues.
Studies have found that mental health and addiction correlate.
In other words, it is not uncommon for someone with an addiction to develop mental health issues or for someone with mental health disorders to use substances as medication, increasing the risk of addiction.
Some recent data suggest that 50% of people with mental health issues have some form of substance dependency.
In addition, data estimates that 53% of people with substance dependency have some form of poor mental health, such as anxiety or depression.
The main reason for this is that many substances can damage the brain. Heroin and alcohol, for example, have been found to reduce dopamine. [8]
Please call our 24-Hour Helpline:0800 140 4690.
What Therapy Will I Receive During Rehab in East Yorkshire?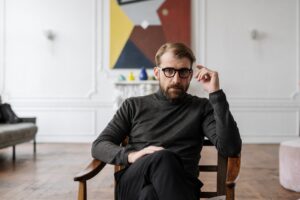 People will receive a variety of different counselling and therapy whilst in rehab.
The most common type of therapy is one-to-one therapy. This involves sitting with a professional – a psychologist or psychiatrist, for example – and discussing issues related to the addiction.
People might be asked to talk about their childhood experiences, past trauma, or relationships.
Another popular therapy is Cognitive Behavioural Therapy (CBT). CBT explores the connection between cognition (thoughts) and behaviours.
The theory behind CBT is straightforward – it suggests that thought patterns predict certain behaviours. Healthy thoughts lead to healthy behaviours, and negative thoughts lead to negative behaviours. [9]
Therefore, during CBT sessions, people will explore their thoughts and behaviours, hoping to learn how to turn negative thoughts into positive ones – this should then be reflected in positive behaviour changes.
Rehab facilities are also likely to provide a range of holistic therapies to help improve wellbeing. This might involve yoga sessions, guided meditation, playing an instrument, or painting.
Finally, most rehabs provide some form of peer (group) therapy. This aims to get people to connect with others with similar experiences and difficulties.
Group sessions are usually run by a medical professional who will encourage people to share their stories, experiences, and struggles.
Studies have found that group therapy reduces isolation associated with rehab and increases accountability.
Please call our 24-Hour Helpline:0800 140 4690.
Relapse Prevention and Aftercare in East Sussex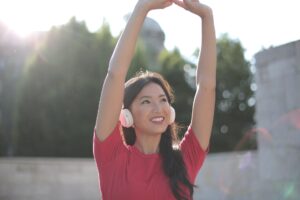 An important part of rehab is preparing people to leave the facility. Central to this is making sure that they do not slip back into old habits or behaviours. [10]
To achieve this, people will work alongside a medical professional to develop a relapse prevention plan.
This is usually a written document that includes an action plan, notes on signs that relapse might be imminent, and potential triggers to look out for – certain people, environments, social situations, or relationships, for example.
Relapse usually happens in stages:
emotional
mental
physical
It is, therefore, important that people are trained to help deal with these stages.
People will be taught important relapse prevention tools, such as emotional management, cognitive reappraisal, and positive communication.
Upon leaving rehab, people will be provided with aftercare – that is, continued counselling and therapy.
This might include more one-to-one therapy and engaging local services, such as those mentioned earlier.
Other local services in East Sussex include Alcoholics Anonymous (AA), Narcotics Anonymous (NA), and SMART recovery.
Please call our 24-Hour Helpline:0800 140 4690.
References
[1] https://www.gov.uk/government/statistics/substance-misuse-treatment-for-adults-statistics-2020-to-2021
[2] Witkiewitz, K., R. Z. Litten, and L. Leggio. "Advances in the science and treatment of alcohol use disorder." Science advances 5, no. 9 (2019): eaax4043. Accessible here: https://pubmed.ncbi.nlm.nih.gov/31579824/
[3] Canabarro, Rita de Cássia dos Santos, and Marta Regina de Leão D'Agord. "Drug addiction and social discourses." Revista Latinoamericana de Psicopatologia Fundamental 15 (2012): 482-496. Accessible here: https://www.researchgate.net/publication/281276946_Drug_Addiction_and_Social_Discourses
[4] Miller, Norman S., and Richard K. Ries. "Drug and alcohol dependence and psychiatric populations: The need for diagnosis, intervention, and training." Comprehensive Psychiatry 32, no. 3 (1991): 268-276. Accessible here: https://www.robinroom.net/co-occur.htm
[5] https://www.changegrowlive.org/star-drug-alcohol-service-east-sussex/eastbourne
[6] Cole, Steven G., Wayne E. Lehman, Elizabeth A. Cole, and Alvin Jones. "Inpatient vs outpatient treatment of alcohol and drug abusers." The American Journal of Drug and Alcohol Abuse 8, no. 3 (1981): 329-345. Accessible here: https://www.tandfonline.com/doi/abs/10.3109/00952998109009557
[7] Bayard, Max, Jonah Mcintyre, Keith Hill, and Jack Woodside. "Alcohol withdrawal syndrome." American family physician 69, no. 6 (2004): 1443-1450. Accessible here: https://www.aafp.org/pubs/afp/issues/2004/0315/p1443.html
[8] Drake, Robert E., and Michael A. Wallach. "Dual diagnosis: 15 years of progress." Psychiatric services 51, no. 9 (2000): 1126-1129. Accessible here: https://ps.psychiatryonline.org/doi/10.1176/appi.ps.51.9.1126
[9] Rothbaum, Barbara Olasov, Elizabeth A. Meadows, Patricia Resick, and David W. Foy. "Cognitive-behavioral therapy." (2000).
[10] Brandon, Thomas H., Jennifer Irvin Vidrine, and Erika B. Litvin. "Relapse and relapse prevention." Annu. Rev. Clin. Psychol. 3 (2007): 257-284. Accessible here: https://pubmed.ncbi.nlm.nih.gov/17716056/