Drug and Alcohol Rehab in East Sussex
This article will discuss drug and alcohol rehab in East Sussex. East Sussex is a county in the Southeast of England, has an estimated population of 558,626, and is home to towns such as Eastbourne and Newhaven.
It is often described as idyllic and rich in history. However, it is also home too many people that are suffering from substance dependency, including cocaine dependence, ketamineaddicition, opioid use disorder, benzodiazepine addiction or even a gambling addiction or other behavioural addictions.
According to the latest data from National Statistics, [1] England has the most substance-dependent adults in the UK.
Data collected in 2021 found that a total of 275,896 adults in England contacted drug and alcohol services.
Of these, treatment entrants for opiates were the highest (140,863), followed by alcohol (76,740). Cocaine accounted for 19,209 entrants and cannabis for 27,304.
In East Sussex, it was recorded that there was 2,140 opiate and crack users (OCUs) and 4,538 adults considered alcohol dependent.
This is especially concerning when one considers the impact addiction has on a person's life expectancy. [2]
For more information about drug and alcohol use in East Sussex, please click here. [3]
This article will serve as a useful guide if you are based in East Sussex and looking to access treatment for drugs or alcohol.
It will discuss what addiction treatment services are available in East Sussex, how to access them, and what to expect.
You can read more about the disease of addiction here. [4]
Get the help you need to beat your addiction at a rehab clinic in East Sussex by calling us today on 0800 140 4690
What is Alcohol Addiction?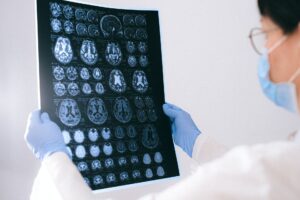 Alcohol addiction refers to the inability to stop consumption regardless of negative consequences, such as occupational, social, or health.
Alcohol addiction – also known as Alcohol Use Disorder (AUD) [5]  – is a broad spectrum. In general, however, AUD tends to emerge in those drinking over the recommended amount (14 units per week). [6]
The Alcohol Use Disorders Identification Test, [7] as well as the CAGE Questionnaire, [8] can offer help in identifying how harmful your alcohol addiction or physical dependence on alcohol has become to your health.
As a result, both the brain and the body can become dependent upon alcohol to function properly – a state that often occurs after a process of experimentation, regular use, daily preoccupation, and finally dependency. [9]
Without alcohol, people might begin to experience withdrawal symptoms such as headaches, tremors (shakes), or flu-like symptoms or even Wernicke encephalopathy. This will be covered in more detail later.
There are, however, some factors that can increase the likelihood [10] of someone developing AUD.
For example, studies have found that mental health issues and trauma are predictors of alcohol consumption and addiction. It is common for people to use alcohol as a coping tool, increasing the risk of dependency or binge drinking. [11]
Another example is the environment people are in. For example, people who start drinking at an early age or have a family history of AUD have a higher risk of developing alcohol addiction.
Not everyone will experience the same addictive symptoms or suffer from the same causes of alcoholism – for example, a type one alcoholic [12] will typically suffer from symptoms of high anxiety and low novelty-seeking behaviour, whereas type two alcoholics [13] will show high novelty-seeking behaviour and are more likely to have been exposed to addiction at a younger age.
If an individual doesn't receive the proper treatment [14] needed to overcome their addiction, their physical and mental condition can worsen significantly.
The older someone gets [15] with an active alcohol addiction the more they risk suffering from worsening health issues such as organ failure [16] and various mental health conditions, [17] increasing their chances of an overdose [18] and even risking death. [19]
Common physical consequences [20] of alcohol addiction include:
Heart disease
Lasting digestive issues
Cancer
Only with the right help can these conditions be minimised and, in some cases, even reversed. [26]
To find your way towards sobriety with the help of an alcohol rehab centre in East Sussex, call our team on 0800 140 4690
Can Rehab in East Sussex Cure Different Types of Addiction?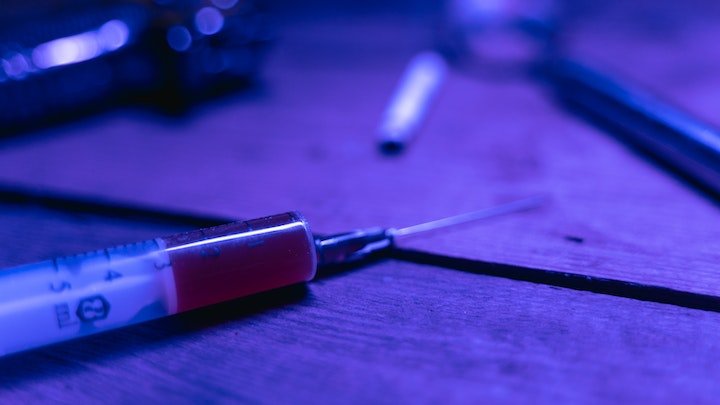 There is no cure for substance use disorder or behavioural addiction.
Rehabs in East Sussex contribute to lowered relapse rates in people with different types of addiction, but they cannot get rid of addiction.
In terms of reducing the symptoms of addiction, rehabs can do this for many different addiction forms.
This includes ketamine addiction, heroin addiction, shopping addiction, phone addiction, alcoholism, cannabis addiction and much more.
They also successfully treat many drug dependencies (which is a stage that begins before addiction).
Whichever addiction is affecting you, going to rehab in East Sussex could lead to sustained abstinence, better health, citizenship, and greater life satisfaction. [27]
Whatever the nature of your addiciton, get the help you need from a drug and alcohol rehab in East Sussex by calling us on 0800 140 4690
Is Rehab in East Sussex Different for Each Addiction?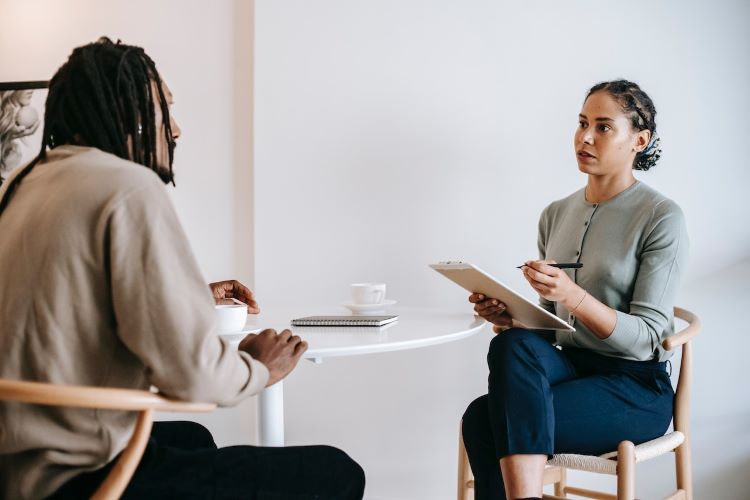 If you know someone who went to rehab in East Sussex for alcoholism and you're going in for tramadol addiction, the treatment will be different.
The same applies if the person you know has no additional mental health disorders, whereas you are a dual-diagnosis patient.
This is because drug and alcohol addiction are illnesses that have a knock-on effect on the lives of sufferers in various ways – they are comorbid. [28]
Thus, rehab teams do not only treat the addiction itself – they look at increasing long-term sobriety by helping patients to deal with issues that are worsened by the addiction.
That said, most private rehabs treat different addictions together. Even if your treatment plan looks different to another patient's, you will share many different aspects of recovery together.
For example, most patients have a detox, experience group therapy and see an individual therapist on a regular basis.
To learn more about the specifics of treatment at drug and alcohol rehab in East Sussex, give our expert team a call on 0800 140 4690
What is Rehab in East Sussex Like?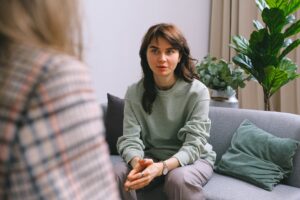 Addiction is not considered a 'choice' or 'moral failing' on behalf of the addiction sufferer [29] – so the focus of rehab is always on returning agency to the patient.
Rehab, or rehabilitation, is the process of helping someone fully recover [30] from a medical, social, or other problem.
This is quite general, as rehabilitation can be aimed at criminals, those with an injury, health issues or addiction.
Rehab for alcohol and drug addiction focuses on providing medical assistance and therapy to help people overcome their dependency, whatever the nature of their addiction. [31]
It is preferred for patients to be sober when they arrive at rehab, as this reduces the chances of dangerous withdrawal symptoms and eventual relapse. [32]
To learn more about what a drug and alcohol rehab in East Sussex can do for you, give our team a call today on 0800 140 4690
Who is Rehab in East Sussex For?
Addiction is a mental health condition that causes dangerous symptoms in the mind and body.
If you are dealing with any of these symptoms, you should consider attending rehab in East Sussex to protect your well-being.
Some signs that rehab in East Sussex could help you are:
You cannot stop drinking or using drugs despite trying your hardest
There is a history of addiction in your family
You have a personal history of relapse
There are additional mental health symptoms affecting you, as well as addiction
You have become tolerant to drugs or alcohol
Unfortunately, addiction is not something that goes away on its own. A University of Michigan study [33] found that the majority of 18-year-olds with severe substance use disorder symptoms were still dealing with these symptoms 32 years later.
This is why anyone with a dependency or addiction should look into East Sussex rehab as a treatment option as soon as possible.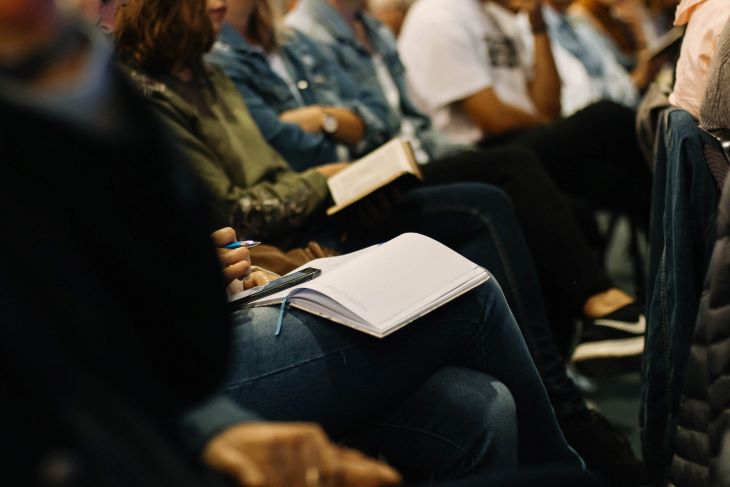 What is the First Day of Rehab in East Sussex Like?
On the first day of rehab in East Sussex, you will get a feel for how your treatment will be. [34]
As well as seeing your treatment plan, the staff at the centre will greet you, you will be shown to your room, and there will be a chance to get to know other patients.
Treatment at private rehab is confidential. It's important to remember this as you go into your first day, as it means you can be completely honest and vulnerable with the team who are treating you.
They have a legal duty to protect your information unless you give your consent for something to be shared.
In terms of other patients at rehab, there is no obligation to reveal personal information to them. However, most rehab patients see the treatment centre as a safe space to share their struggles without judgement.
Some people feel safer in a specialist rehab, such as an all-female facility, an alcohol treatment centre, or a teen rehab.
On day one, it's a good idea to get familiar with your treatment plan, unpack your suitcase, and get plenty of rest. This will prepare you for the next day's detox and/or therapy sessions.
What is the Last Day of Rehab in East Sussex Like?
The last day of treatment in East Sussex is often a whirlwind of emotions.
There's the sense of relief that the programme has been completed, the sheer astonishment that sobriety was possible all along, and perhaps the sadness of leaving new friends behind.
The employees at your treatment centre know how complex the last day is, so they are there to support you through it.
They will put your mind at ease about the practical elements of leaving rehab, such as getting home, staying in touch with the facility, and following a treatment plan outside of rehab.
This new treatment plan is known as the relapse prevention plan or aftercare plan. It is a great form of support for each person in recovery, and it typically lasts 12 months.
Results differ when it comes to post-rehab relapse rates, but it is believed that over 75% of patients relapse within the first year. [35]
By the last day of rehab, patients should understand the significance of aftercare, and they should have been well-informed on how they can make the most of the treatment centre's support.
Get the help you need to beat addiction at a professional drug and alcohol rehab in East Sussex by giving our admissions team a call on 0800 140 4690
What is the Admissions Process Like for Drug and Alcohol Rehab in East Sussex?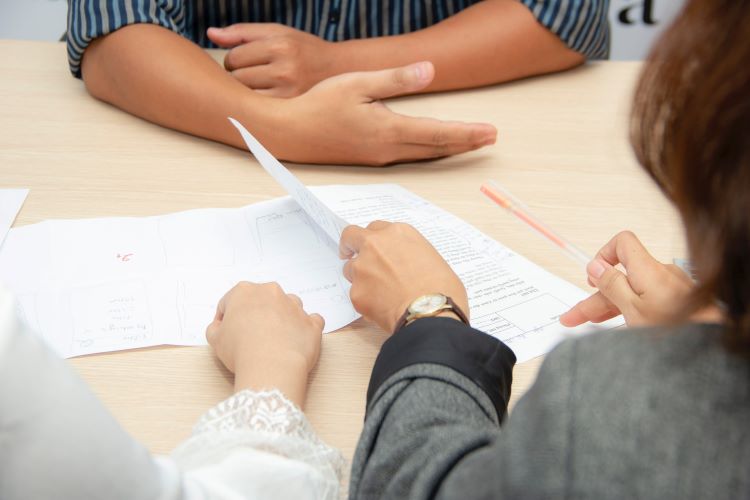 To get admitted to private rehab in East Sussex, you must contact a treatment centre and enquire about places.
A referral company or a medical professional can also do this for you.
Contrary to popular belief, you cannot be referred to rehab by a loved one against your will – this is unethical.
If the rehab facility has availability, and they have no reason to refuse treatment, they will begin the admissions process.
Before you arrive at rehab in East Sussex, you will undergo various assessments relating to your drug or alcohol addiction, e.g., blood tests and psychiatric evaluations.
The facility is allowed to turn you away from rehab if treatment would be high-risk.
However, this only applies in specific scenarios, including:
Begin the admissions process for drug and alcohol rehab in East Sussex by calling us on 0800 140 4690
What Does The Detox Stage Involve?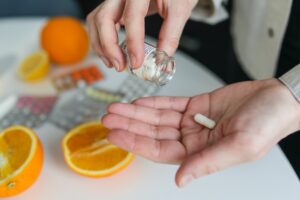 The first step involves detoxification and withdrawal. Detox refers to the body getting rid of addictive substances from its system.
Most substances have withdrawal symptoms that range from mild to severe – this will depend largely upon the substance in question.
During this stage, people will be medically supervised and provided with prescription drugs that can make detox and withdrawal easier.
During alcohol detox, a medically-assisted detox, this is often Chlordiazepoxide (brand name Librium) and other drugs like Acamprosate [37] or Naltrexone, [38]  but with drug detox it will depend on the specific addictive substance.
Some substances are not physically addictive, so they do not need a detox. This includes cannabis and cocaine.
The second stage of rehab focuses on addiction counselling and therapy. People might undergo individual treatment, holistic therapy, or group therapy, as well as many other treatments during their time at rehab.
The final stage of rehab focuses on relapse prevention and aftercare. As their names suggest, this stage is aimed at preparing people to leave rehab and maintain sobriety in sober living houses.
Detox, therapy, relapse prevention and aftercare will be explored further below.
To experience the many benefits of a drug and alcohol rehab in East Sussex for yourself, give our expert team a call today on 0800 140 4690
How Do I Hold An Intervention in East Sussex?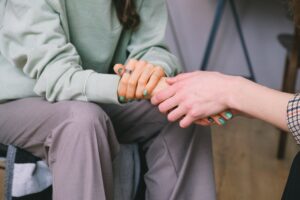 Denial is a common and problematic element of addiction treatment, preventing an individual from taking that vital first step of recognising [39] the existence of their addiction issue.
In general terms, intervention refers to family and friends gathering to try and convince a loved one that they need help to stop their substance use.
Interventions are usually aimed at people who do not know or believe they have a problem.
Interventions can be useful and productive tools for encouraging people to seek help.
However, interventions need to be conducted in the right way. They have the potential to cause more harm and have a negative impact on the person who needs help, so following some clear guidelines [40] will give you the best chance of avoiding this outcome.
Therefore, there are some important things to consider when preparing to organise an intervention.
To make sure that your loved one gets the help and support they need, give our team a call today on 0800 140 4690
How to Stage a Successful Intervention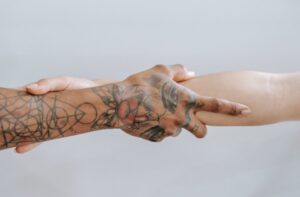 It is recommended that people first spend time researching interventions, addiction, and treatment options in their local area.
This will help people gain an understanding of the treatment process, what their loved one is battling, and how family and friends can support their loved ones.
People should also decide who will be involved in the intervention and where it should occur. Experts recommend keeping the number relatively small (maybe 5–6 people) and involving only the loved one's closest friends and family.
With regards to where interventions should be held, it is best to pick a place where the loved one feels safe and comfortable – a family or friends' home, for example.
It is also recommended that people write down what they plan to say – focus on expressing how their addiction has impacted their family and friends. This will keep the intervention focused and help to reduce negative emotions.
Because interventions can be tricky to get right, it is always worth considering hiring an intervention expert, such as an interventionist, psychologist, or key worker.
Such experts can act as mediators and help to organise the intervention.
They will also be able to provide useful insight into addiction and what treatment might be best suited.
If you want to learn more about how to properly host an intervention in East Sussex, give our team a call on 0800 140 4690
The CRAFT Method of Intervention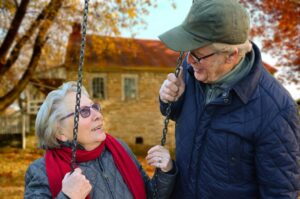 It is also worth exploring some professionally developed tools, such as the Community Reinforcement And Family Training (CRAFT) method. [41]
CRAFT will help families develop the necessary tools to conduct a successful intervention.
This includes:
Gaining a better understanding of addiction, such as potential triggers and how substances are used as coping mechanisms
How to communicate positively and encourage positive behaviour changes
How to listen in a calm and empathetic manner
What treatment is available, and how does it operate
How family and friends can support their loved ones through treatment
Developing boundaries and no longer enabling their loved one's behaviour
To discuss CRAFT or any form of intervention with an expert, call us today on 0800 140 4690
What Addiction Treatment Services Are Available in East Sussex?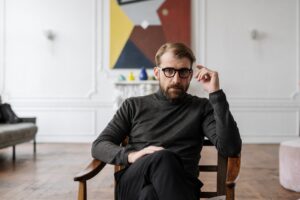 Experts have agreed that abstinence is far more effective than harm reduction or moderation management [42] – as a result, that's what rehabs focus on.
There are several free services available in East Sussex, such as the East Sussex Drug and Alcohol Recovery Service (STAR). [43]
Services that STAR provide include:
Addiction support
Treatment options
Addiction counselling and therapy
Relapse prevention
To learn more about what these alcohol and drug addiction treatment services can offer you, give our team a call today on 0800 140 4690
How Much Does Rehab in East Sussex Cost?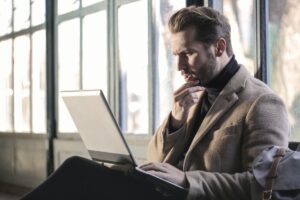 Alternatively, there are private rehabs.
These tend to be expensive, however, with prices ranging from anywhere between £300 to £400 per day.
Luxury rehabs can be even more expensive and can cost upwards of £50,000 for 28 days.
Although these prices are prohibitive to many, the vast majority of modern alcohol and drug rehabs in East Sussex offer multiple ways to access their services, including providing outpatient treatment, offering payment plans and accepting health insurance.
If you're looking to learn more about how to pay for rehab in East Sussex, give our team a call on 0800 140 4690
Can you get Addiction Treatment in East Sussex Through the NHS?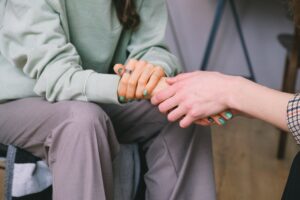 Funding for private rehab is available via the NHS, but it is not easy to come by.
Sadly this is due to the sheer cost [44] of treating addiction and the significant budget cuts the NHS has faced in recent years.
People will be expected to meet a certain criterion, such as:
Using local services before applying
Proving that you are willing to change
Attending drug and/or alcohol dependency courses
Attending addiction counselling and therapy
Funding for rehab is through the local council and will require a referral via a GP or key worker. Wait time can be lengthy, with people often waiting from several months up to a year. [45]
If residential rehab treatment is a must, it might be worth exploring health insurance. Insurance companies such as BUPA [46] and Aviva [47] offer health insurance that covers the cost of rehab.
Other organisations to consider
Below is a list of other organisations that offer free support and advice for addiction in and around East Sussex:
1. East Sussex STAR – Change Grow Live
Address: Lift House, 6 St Leonard's Rd, Eastbourne BN21 3UH
Telephone: 01323 410 092
Website: https://www.changegrowlive.org/star-drug-alcohol-service-east-sussex/drugs
2. Turning Point
Address: 36 Ashburnham Rd, Hastings TN35 5JL
Telephone: 01424 200 353
Website: https://www.turning-point.co.uk/
3. Sussex CAMHS
Address: Western Rd, Hailsham BN27 3DY
Telephone: 01323 446 070
Website: http://sussexcamhs.nhs.uk/
These organisations are evidence-based and led by recommendations from the American Society of Addiction Medicine, [48] the National Institute for Health and Care Excellence [48] and a local NHS Foundation Trust.
Organisations like Change Grow Live [49] also offer needle exchanges in order to reduce hepatitis transmission.
You can also reach out to a number of helplines, including:
You can also find a SMART Recovery, Alcoholics Anonymous, Narcotics Anonymous, Cocaine Anonymous, Al-Anon or Alateen group near you.
The NHS [55] is also there to help you.
For help accessing addiction treatment in East Sussex through the NHS, call our team today on 0800 140 4690
How Long Does Rehab in East Sussex Last?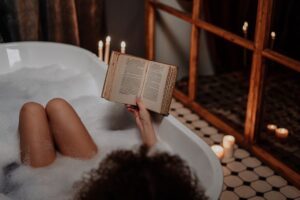 The duration of rehab will vary from person to person. Whilst recovery itself can take anywhere from six months to five years, [56] rehab will almost always be significantly shorter.
People will be assessed via a pre-admission interview, and a medical expert will advise on what treatment is best and how long it will likely take.
Most rehabs in East Sussex offer several treatment programs, ranging from 7-day, 14-day, 28-day, and 90-day treatment.
Each of these treatment plans offers detox support. What can vary is whether the person wishes to receive therapy and other rehab services, such as relapse prevention and aftercare.
The duration of rehab will most likely be determined by the substance that needs to be treated and how long the person has been using.
Someone suffering from severe heroin addiction, for example, is likely to need longer in rehab.
This is due to the detox stage being more serious and the likelihood that the person will need more therapy.
Someone with a cannabis dependency or some wishing simply to detox, on the other hand, might find that a shorter stay is more suitable.
Other considerations include a person's medical history/issues as well as their age and gender.
To discover how long your stay at an alcohol and drug rehab in East Sussex should last, give our team a call today on 0800 140 4690
Inpatient vs Outpatient Addiction Treatment in East Sussex – Which Is Better?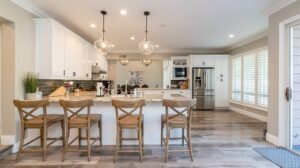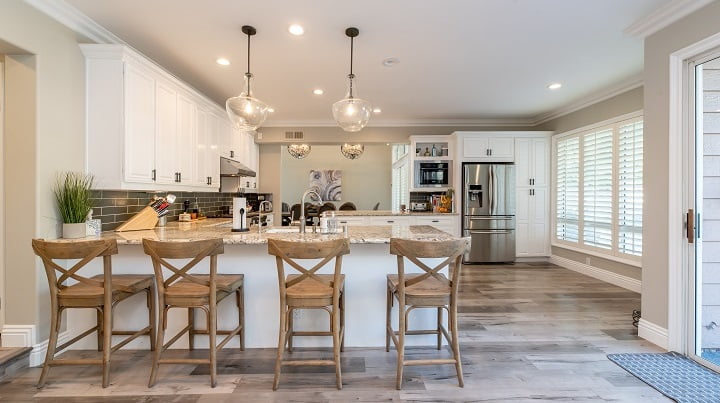 Another consideration regarding the duration of treatment is whether the treatment is inpatient or outpatient. [57]
Both inpatient and outpatient treatment provide detox, medical assistance and therapy.
However, inpatient treatment is residential. This means that people will stay at a facility for the duration of their treatment.
Because this is more intense, it is often shorter than outpatient treatment – on average, 28 days.
Outpatient treatment is fitted around a person's life and requires them to attend weekly appointments (between 10 to 14 hours per week) at a clinic, hospital, or doctor's surgery.
Outpatient treatment usually lasts several months but can last much longer based on a person's needs.
Outpatient treatment can also be free through local services.
To receive expert advice on choosing between inpatient and outpatient treatment in East Sussex, give our team a call today on 0800 140 4690
What Would Happen If I Recovered From Addiction at Home?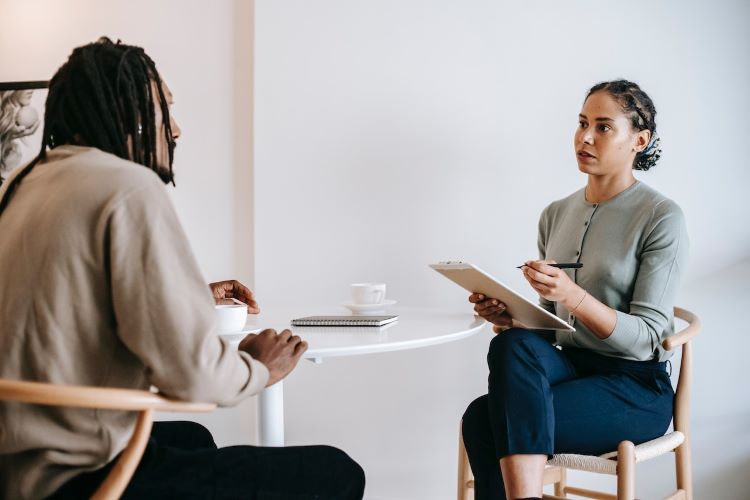 Recovering from addiction at home is something that is often criticised in the media, and there is a logical reason for this.
It is much more dangerous to detox at home, and the therapy that you get is often not on par with the psychological treatments offered at rehab in East Sussex.
Getting sober at home doesn't automatically mean that you will get seriously ill or relapse, but the risk is significantly higher.
Unless there are no other options for you, we would always encourage you to prioritise inpatient rehab.
If you don't want to recover in East Sussex for a particular reason, we would like to suggest the option of going to a rehab facility in a different part of the UK.
You can find the same quality of treatment in another county, but with more anonymity.
Don't take the risk of an unsupported recovery – get the help you need from a drug and alcogol rehab in East Sussex by calling us on 0800 140 4690
What Medications Are Used At Drug and Alcohol Rehab in East Sussex?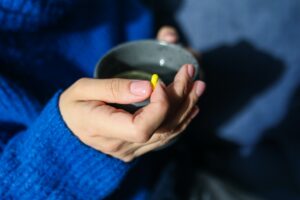 As previously mentioned, the first stage of rehab is detox and withdrawal. This will vary from substance to substance.
Alcohol withdrawal symptoms [58] range from mild to severe, with the latter being life-threatening.
Mild and moderate symptoms include tremors (shakes) and flu symptoms such as fatigue, nausea, vomiting, headaches and sweating.
Serious symptoms include insomnia, delirium tremens, high blood pressure, breathing problems and seizures.
Because AWS can be serious, people are usually given a sedative. Most commonly, this will be Librium – this will help reduce anxiety and restlessness.
Librium is popular because it is less addictive than other sedatives.
However, it has been known to cause stomach issues and drowsiness.
Get the help you need from the many alcohol rehab centres in East Sussex by calling us today on 0800 140 4690
Cannabis Rehab, Cocaine Rehab and Heroin Rehab in East Sussex – What Can Help Me?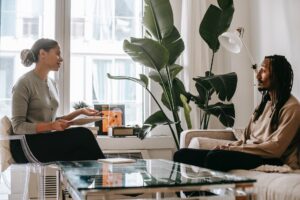 Although cannabis withdrawal tends to be mild, it can still be unpleasant.
Symptoms of cannabis withdrawal include anxiety, headaches, decreased appetite, restlessness, and agitation.
Such symptoms will begin to emerge sometime between one week after the person stops smoking and usually last for up to 10 days.
Cannabis detox is not necessary, but it is recommended that those suffering from severe cannabis addiction or cannabis use disorder undergo supervised withdrawal at a cannabis rehab.
Although cocaine withdrawal has some physical symptoms – restlessness, fatigue, and sweats, for example – for most people, it tends to be psychological.
Cocaine withdrawal symptoms typically include paranoia, irritability, anxiety, depression, and mood swings.
Symptoms can emerge one hour after a person stops using and usually lasts between 7 to 10 days.
Like cannabis, both cocaine and crack cocaine are not physically addictive.
A cocaine detox is therefore not necessary, but many will find that the support provided at a residential rehab in East Sussex will be instrumental in preventing their relapse.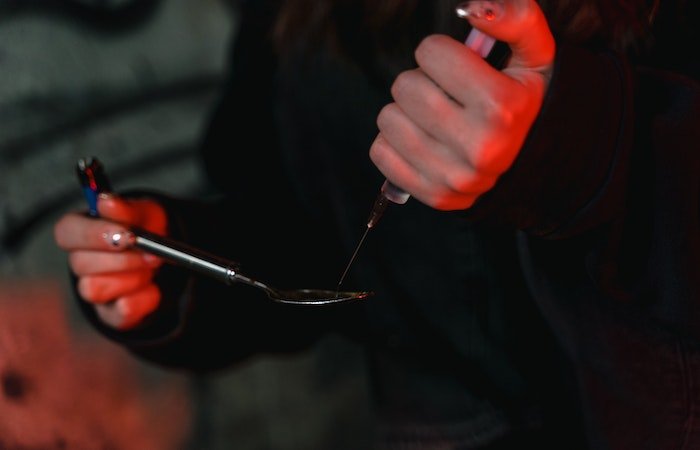 Heroin withdrawal symptoms are both physical and psychological and range from mild to severe.
Mild symptoms are mostly flu-like: nausea, headaches, sweats, fever, vomiting and diarrhoea.
Severe symptoms include increased heart rate, insomnia, breathing problems and hypertension.
Mild symptoms usually begin around 6 hours after the person stops using, with severe symptoms occurring 1 to 2 days after.
Withdrawal from heroin can last between 7 to 10 days, but symptoms should begin to reduce after several days.
As heroin withdrawal is potentially life-threatening – like alcohol withdrawal- medical professionals usually do not allow people to go cold turkey [59] – that is, to stop using without coming of it gradually via medication.
People will most likely be given a prescription drug like Suboxone, Buprenorphine, or Methadone when undergoing heroin detox.
Whether you're suffering from cannabis addiction, cocaine addiction, heroin addiction or another substance use disorder entirely, make sure that you get the help you need from a drug rehab in East Sussex by calling us today on 0800 140 4690
What is Dual Diagnosis at Rehab in East Sussex?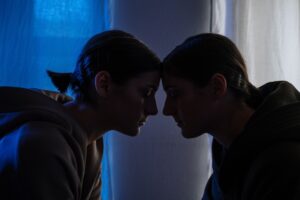 Dual diagnosis (dual pathology/co-occurring disorders) is an important consideration for rehabs, as it can impact the necessary treatment a person requires. A psychiatric assessment will take place in order for psychiatric treatment to be carried out as well.
In essence, dual diagnosis refers to someone that has both an addiction and mental health issues (as classified by the DSM-5).
Studies have found that mental health and addiction correlate.
In other words, it is not uncommon for someone with an addiction to develop mental health issues or for someone with mental health disorders to use substances as medication, increasing the risk of addiction.
Some recent data suggest that 50% of people with mental health issues have some form of substance dependency.
In addition, data estimates that 53% of people with substance dependency have some form of poor mental health.
The main reason for this is that many substances can damage the brain. [62] Heroin and alcohol, for example, have been found to reduce dopamine uptake. [63]
Treatment for these conditions at rehab involved the use of complementary therapies as well as specific medications, [64] all used in tandem with addiction treatment in an effort to address both conditions equally.
To discover how a drug and alcohol rehab in East Sussex will work to support your mental health, give our team a call today on 0800 140 4690
What Therapy Will I Receive At Rehab in East Yorkshire?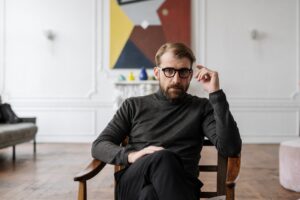 Professionally supported drug and alcohol rehab is one of the best ways to recover from addiction, largely due to the therapies and other treatments they can offer. [65]
People will receive a variety of different addiction counselling techniques and therapies [66] whilst in rehab.
The most common type of therapy is individual therapy. This involves sitting with a professional – a psychologist or psychiatrist, for example – and discussing issues related to the addiction.
People might be asked to talk about their childhood experiences, past trauma, or relationships.
This sits in contrast with conventional group therapy, which focuses on working through addiction problems in a social setting.
Another popular therapy is Cognitive Behavioural Therapy (CBT). CBT explores the connection between cognition (thoughts) and behaviours.
The theory behind CBT is straightforward – it suggests that thought patterns predict certain behaviours. Healthy thoughts lead to healthy behaviours, and negative thoughts lead to negative behaviours.
Therefore, during CBT sessions, people will explore their thoughts and behaviours, hoping to learn how to turn negative thoughts into positive ones – this should then be reflected in positive behaviour changes.
This is very similar to Dialectical Behavioural Therapy (DBT), which uses the same principles to address strong emotions.
Both CBT and DBT have extremely high success rates, [67] with those who successfully complete a course of CBT showering a significantly lower chance of experiencing relapse. [68]
However, not everyone will necessarily be suited for behavioural therapy, with those suffering from learning disabilities or personality disorders [69] typically finding these forms of treatment to be less effective.
Rehab facilities are also likely to provide a range of holistic therapies to help improve well-being. This might involve yoga sessions, guided meditation, music therapy, art therapy, mindfulness counselling, nutritional education and much more.
Motivational Interviewing (MI) and Motivational Enhancement Therapy (MET) are used to ensure that the recovering individual maintains their drive to reach sobriety and has enough willpower to stick to their recovery rules. [70]
This is often a vital step in every recovery journey as it is the self-confidence and belief [71] that motivational therapies establish that often make the difference between a successful recovery and a relapse, giving them the tools they need to maintain their motivation after treatment ends. [72]
Finally, most rehabs provide some form of peer support. This aims to get people to connect with others with similar experiences and difficulties.
Mutual support sessions are usually run by a medical professional who will encourage people to share their stories, experiences, and struggles.
Studies have found that group therapy reduces isolation associated with rehab and increases accountability.
Other therapies include:
Equine Therapy
Eye Movement Desensitization and Reprocessing
Group Psychotherapy
Rational Emotive Behavioral Therapy
To experience any and all of these excellent therapies at a drug and alcohol rehab in East Sussex, give our team a call today on 0800 140 4690
Relapse Prevention and Aftercare in East Sussex – Why Is It So Important?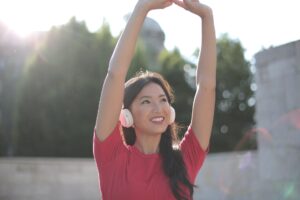 An important part of rehab is preparing people to leave the facility.
Central to this is making sure that they do not slip back into old habits or behaviours, [73] which unfortunately is a very real possibility [74] for most addiction recoverees.
This is because addiction cannot truly be cured, [75] but must instead be constantly managed.
To achieve this, people will work alongside a medical professional to develop a relapse prevention plan.
This is usually a written document that includes an action plan, notes on signs that relapse might be imminent, and potential triggers to look out for – certain people, environments, social situations, or relationships, for example.
Relapse usually happens in stages:
Emotional
Mental
Physical
It is, therefore, important that people are trained to help deal with these stages.
People will be taught important relapse prevention tools, such as emotional management, cognitive reappraisal, and positive communication.
Upon leaving rehab, people will be provided with aftercare – that is, continued counselling and therapy.
This might include more one-to-one therapy and engaging local services, such as those mentioned earlier.
Other local services in East Sussex include Alcoholics Anonymous (AA), Narcotics Anonymous (NA), and SMART Recovery. Groups like Alcoholics Anonymous believe in a higher power that can aid you in recovering from your addiction.
How Can I Stay Sober After Inpatient Rehab in East Sussex?
Aftercare treatments have evolved over the years as we learn more about addiction, sobriety, and relapse. There are many different routes you can take to stay on top of your symptoms and avoid relapsing.
Most people are low-risk when they follow their aftercare plan, going to self-help meetings (such as Alcoholics Anonymous), getting regular therapy, leaning on a good support system and taking care of their physical health as well as mental health.
Going to rehab in East Sussex will give you more ideas on how to stay sober, as patients are prepared for life after rehab over the course of their 28-day treatment programme.
It can also help to learn about the reasons people increase their drug use, even if they aren't dealing with addiction. For example, stress, availability and boredom are some of the top causes of increased drinking. [76]
Thus, reducing stress, avoiding drinking environments and planning fun things to do can lower your relapse risk.
Make sure that your time at a rehab in East Sussex is matched with an equally effective aftercare plan by calling our experts today on 0800 140 4690.
Frequently Asked Questions About Drug and Alcohol Rehab in East Sussex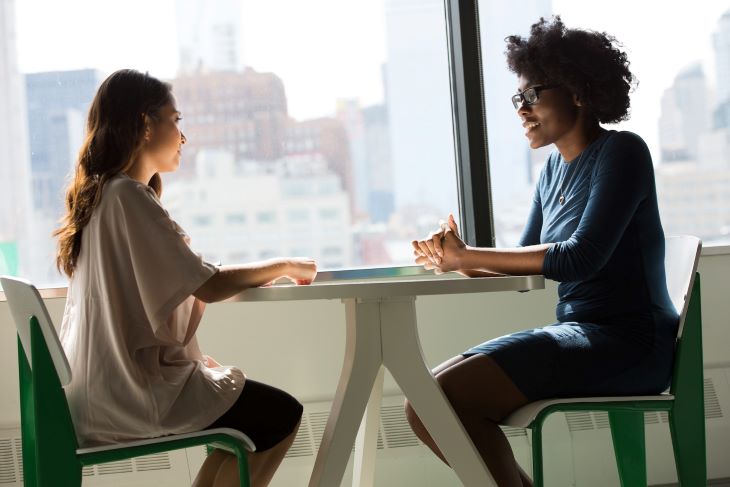 What Can I Bring to Residential Rehab in East Sussex?
There are no special items you will need for rehab in East Sussex.
Make sure you bring all the basics you would need at home, e.g., clothes, pyjamas, toiletries and things to do.
If there are certain items the rehab is going to take care of or doesn't want you to bring, they will communicate this to you during the admissions process.
Mobile phones are controversial when it comes to the rules of rehab. Some facilities forbid phones, and for good reason – while they are treating patients for various substance and behavioural addictions, other rehabs are treating smartphone addiction. [77]
Yet, as we know, smartphones come with plenty of benefits too. Some rehabs allow the use of smartphones as they are a great way for patients to connect with their families, find helpful resources, and bond with other patients.
Can My Family Visit Me in a Rehab Centre in East Sussex?
This is another question that depends on the rules of the rehab centre you go to in East Sussex.
Some will allow regular family visits, whereas others will not allow any at all.
Certain family engagement strategies have been shown to improve treatment outcomes in adolescents. [78] It's possible that this extends to adults.
However, there are also obvious reasons that family visits can disturb patients' recovery. This is something you will have to reflect on before you begin your search for an ideal private rehab.
Can I Leave Rehab in East Sussex to See My Loved Ones?
No, you cannot walk out of residential rehab without losing your place as a patient.
In order to recover well, you need to spend all of your time in treatment, and this means you can't leave to visit family.
However, rehab isn't supposed to feel like a prison, so there will be plenty of opportunity for entertainment, rest and socialising.
Rehabs in East Sussex that allow family visits will set aside time for these visits, so you will never miss out on seeing your loved ones.

What Happens If My Family Are Unaware of My Private Rehab Stay?
Every patient at rehab is in a different situation, and some will not have told their family about their treatment in East Sussex.
It's a personal decision for everyone to make.
You will never be forced to invite your relatives to rehab, so this is not something to be concerned about.
On the other hand, if you decide you would like their support, as well as family visits, your rehab may offer family therapy as a way to engage your family in your recovery from addiction.
The Impact of Rehab in East Sussex on Your Job
If you are in a stable job, going to rehab should not impact this.
There are laws that employers must abide by when it comes to retaining staff who get treatment for addiction, as it is a health condition.
There is often a focus on careers at rehab in East Sussex, so you may find that your time in treatment helps you to put together a plan for your career. This could result in greater job satisfaction in the long run.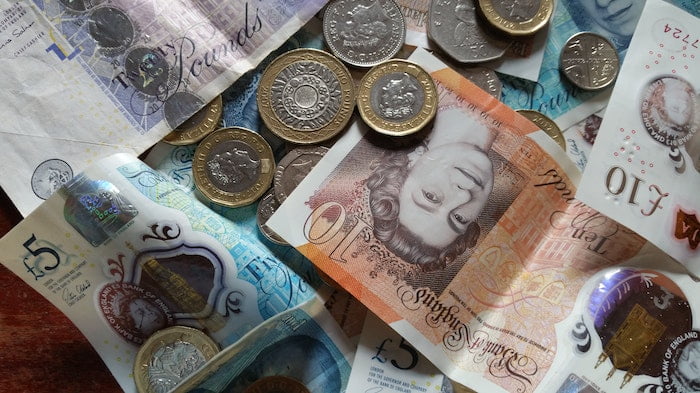 The Impact of Rehab in East Sussex on Your Finances
There is no getting around the fact that residential rehab is expensive, in East Sussex and everywhere. It's also very tricky to get funding from the NHS. This is bad news to hear during a cost of living crisis.
That being said, some patients manage to get private rehab on their health insurance, which reduces the expense of getting addiction treatment.
What's more, this is a short-term cost that could have positive long-term consequences.
People with addiction lose money in many different areas, including funding prescriptions for health conditions caused by addiction, taking more sick days at work, and needing money for the drug or alcohol itself.
Public health figures demonstrate just how expensive addiction is. A 2014 Public Health England report [79] revealed that every pound spent on drug treatment saves society £2.50.
If you maintain your sobriety after rehab, you will save money. Even if you relapse once or twice, spending the majority of your life sober is undoubtedly cheaper than funding an addiction.
The Impact of Rehab in East Sussex on Your Family
There is no telling exactly how rehab will impact your family – it's an incredibly personal matter.
Yet, if your family are aware of the dangers of addiction and want you to get sober, it is likely that they will see your rehab stay as a wonderful fresh start.
As hard as it can be to watch a loved one recover from addiction, nothing is harder than watching them continue to suffer.
Moreover, there is support available for your loved ones at rehab in East Sussex.
They can get help for the challenges they have faced as a result of your addiction, which can do wonders for their mental health
The emotional burden that is often relieved cannot be underestimated. [80]
If you have any further questions about attending drug and alcohol rehab in East Sussex, give our expert team a call on 0800 140 4690.
How Do I Get Help Today?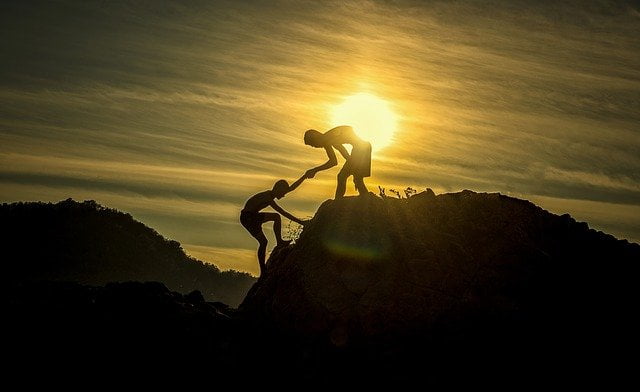 To learn more about anything read today, or to ask any questions relating to addiction, please should feel free to contact Rehab Recovery's 24/7 addiction support hotline on 0800 088 66 86.
With the right help behind you, any addiction can be successfully overcome. All drug and alcohol rehabs must be registered and audited by the Care Quality Commission (CQC). [81]
We also offer connections to rehab clinics that offer person-centred care throughout East Sussex, including in Brighton, Eastbourne, Hastings, Seaford, Bexhill, Lewes, Rottingdean, Falmer, Hove and Haywards Heath and many other locations across the UK and the southeast.
References
[1] https://www.gov.uk/government/statistics/substance-misuse-treatment-for-adults-statistics-2020-to-2021
[2] https://www.ncbi.nlm.nih.gov/pmc/articles/PMC4402015
[3] https://www.gov.uk/government/statistics/substance-misuse-treatment-for-adults-statistics-2020-to-2021
[4] https://scholar.google.co.uk/scholar?hl=en&as_sdt=0%2C5&q=disease+model+of+addiction&btnG=&oq=disease+mode
[5] https://pubmed.ncbi.nlm.nih.gov/31579824/
[6] https://www.niaaa.nih.gov/alcohol-health/overview-alcohol-consumption/moderate-binge-drinking
[7] https://assets.publishing.service.gov.uk/government/uploads/system/uploads/attachment_data/file/1113175/Alcohol-use-disorders-identification-test-AUDIT_for-print.pdf
[8] https://www.mdcalc.com/calc/1729/cage-questions-alcohol-use
[9] https://www.edu.gov.mb.ca/k12/cur/physhlth/frame_found_gr11/rm/module_e_lesson_2.pdf
[10] https://nida.nih.gov/publications/drugfacts/understanding-drug-use-addiction
[11] https://www.nhs.uk/live-well/alcohol-advice/the-risks-of-drinking-too-much/
[12/13] https://www.ncbi.nlm.nih.gov/pmc/articles/PMC6876531/
[14] https://www.niaaa.nih.gov/publications/brochures-and-fact-sheets/treatment-alcohol-problems-finding-and-getting-help
[15] https://www.niaaa.nih.gov/alcohols-effects-health/alcohol-topics/older-adults
[16] https://www.niaaa.nih.gov/alcohols-effects-health/alcohols-effects-body
[17] https://pubs.niaaa.nih.gov/publications/aa63/aa63.htm
[18] https://www.niaaa.nih.gov/publications/brochures-and-fact-sheets/understanding-dangers-of-alcohol-overdose
[19] https://www.ncbi.nlm.nih.gov/pmc/articles/PMC4402015/
[20] https://www.cdc.gov/alcohol/fact-sheets/alcohol-use.htm
[21] https://www.ncbi.nlm.nih.gov/pmc/articles/PMC3321494/
[22] https://pubs.niaaa.nih.gov/publications/arh27-3/209-219.htm
[23] https://www.cdc.gov/alcohol/fact-sheets/alcohol-use.htm
[24] https://www.niaaa.nih.gov/publications/alcohol-and-brain-overview
[25] https://premierneurologycenter.com/blog/neurologic-diseases-associated-with-alcohol-consumption/
[26] https://arcr.niaaa.nih.gov/volume/41/1/natural-recovery-liver-and-other-organs-after-chronic-alcohol-use
[27] https://www.ncbi.nlm.nih.gov/pmc/articles/PMC7215253/
[28] https://www.ncbi.nlm.nih.gov/books/NBK571451/
[29] https://scholar.google.co.uk/citations?hl=en&user=4iN7MOMAAAAJ
[30] https://nida.nih.gov/research-topics/recovery
[31] https://www.ncbi.nlm.nih.gov/pmc/articles/PMC5328289/
[32] https://www.rcpjournals.org/content/futurehosp/6/2/137
[33] https://record.umich.edu/articles/study-looks-at-long-term-severe-substance-use-disorder/
[34] https://www.ncbi.nlm.nih.gov/books/NBK64815/
[35] https://www.ncbi.nlm.nih.gov/pmc/articles/PMC5844157/
[36] https://www.ncbi.nlm.nih.gov/books/NBK482134/
[37] https://effectivehealthcare.ahrq.gov/products/alcohol-misuse-drug-therapy/consumer
[38] https://www.aafp.org/pubs/afp/issues/2016/0315/p457.html
[39] https://www.mountsinai.org/health-library/selfcare-instructions/deciding-to-quit-drinking-alcohol
[40] https://www.ahrq.gov/prevention/guidelines/tobacco/5steps.html
[41] https://www.verywellmind.com/the-craft-approach-to-substance-abuse-intervention-5191125
[42] https://www.health.harvard.edu/staying-healthy/11-ways-to-curb-your-drinking
[43] https://www.changegrowlive.org/star-drug-alcohol-service-east-sussex/eastbourne
[44] https://www.gov.uk/government/publications/review-of-drugs-phase-two-report/review-of-drugs-part-two-prevention-treatment-and-recovery
[45] https://www.rcpsych.ac.uk/news-and-features/latest-news/detail/2020/10/06/two-fifths-of-patients-waiting-for-mental-health-treatment-forced-to-resort-to-emergency-or-crisis-services
[46] https://www.bupa.co.uk/health/health-insurance/mental-health/support/addiction
[47] https://executive-rehab-guide.co.uk/which-rehab/private-health-insurance/aviva
[49] https://www.changegrowlive.org/
[51] https://www.youngminds.org.uk/
[53] https://www.samaritans.org/
[54] https://www.papyrus-uk.org/
[55] https://www.nhs.uk/Live-well/addiction-support/drug-addiction-getting-help/
[56] https://www.racnj.com/the-five-stages-of-addiction-recovery/
[57] https://www.tandfonline.com/doi/abs/10.3109/00952998109009557
[58] https://www.aafp.org/pubs/afp/issues/2004/0315/p1443.html
[59] https://www.rethinkingdrinking.niaaa.nih.gov/thinking-about-a-change/Its-up-to-you/To-Cut-Down-Or-To-Quit.aspx
[60] https://www.niaaa.nih.gov/publications/brochures-and-fact-sheets/understanding-alcohol-use-disorder
[61] https://www.ncbi.nlm.nih.gov/pmc/articles/PMC6241194/
[62] https://www.niaaa.nih.gov/publications/alcohol-and-brain-overview
[63] https://ps.psychiatryonline.org/doi/10.1176/appi.ps.51.9.1126
[64] https://www.ncbi.nlm.nih.gov/pmc/articles/PMC5614930/
[65] https://www.niaaa.nih.gov/publications/brochures-and-fact-sheets/treatment-alcohol-problems-finding-and-getting-help
[66] https://www.ncbi.nlm.nih.gov/books/NBK385382/
[67] https://gpsych.bmj.com/content/32/5/e100087
[68] https://pubmed.ncbi.nlm.nih.gov/32954958/
[69] https://www.ncbi.nlm.nih.gov/pmc/articles/PMC7001356/
[70] https://www.ncbi.nlm.nih.gov/pmc/articles/PMC4553654/
[71] http://mentalhealth.vermont.gov/services/adult-mental-health-services/recovery/ten-components-recovery
[72] https://www.ncbi.nlm.nih.gov/pmc/articles/PMC6760428/
[73] https://pubmed.ncbi.nlm.nih.gov/17716056/
[74] https://www.newdirectionsforwomen.org/what-percentage-of-alcoholics-recover/
[75] https://nida.nih.gov/publications/drugs-brains-behavior-science-addiction/treatment-recovery
[76] https://www.health.harvard.edu/blog/thinking-of-trying-dry-january-steps-for-success-202201032662
[77] https://www.independent.co.uk/news/health/teenage-technology-addiction-smartphone-rehab-seattle-clinic-children-aged-13-mobile-devices-compulsion-a7684356.html
[78] https://www.ncbi.nlm.nih.gov/pmc/articles/PMC3995135/
[79] https://researchbriefings.files.parliament.uk/documents/CDP-2017-0230/CDP-2017-0230.pdf
[80] https://www.ncbi.nlm.nih.gov/pmc/articles/PMC4158844/